Cortesia Sanctuary, Eugene, OR
We just couldn't give up this inspirational spot!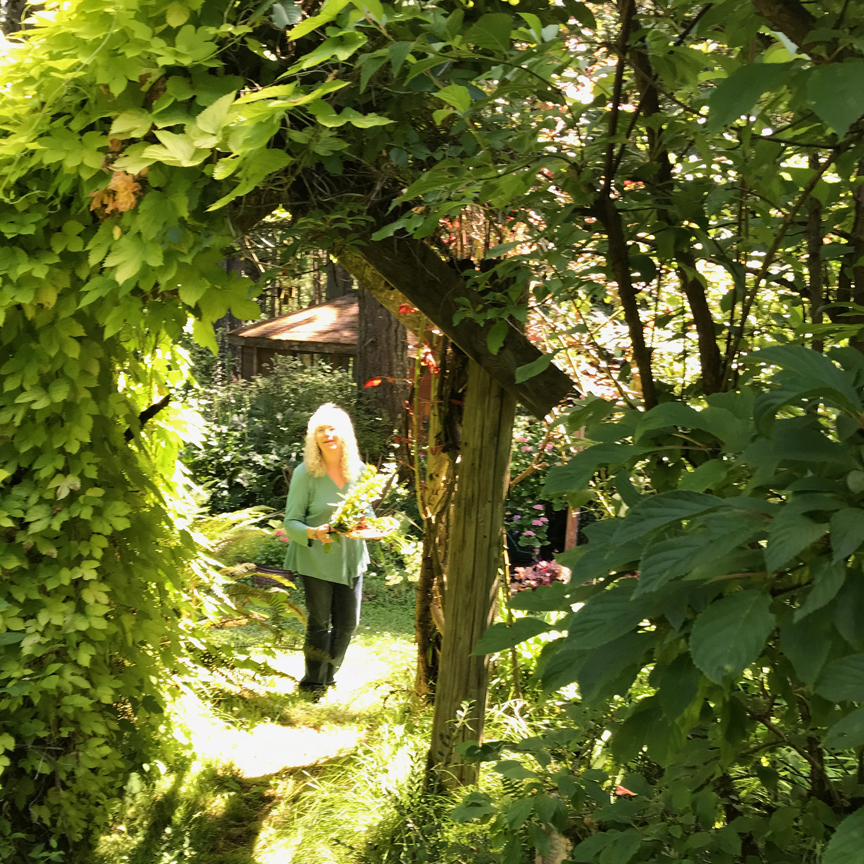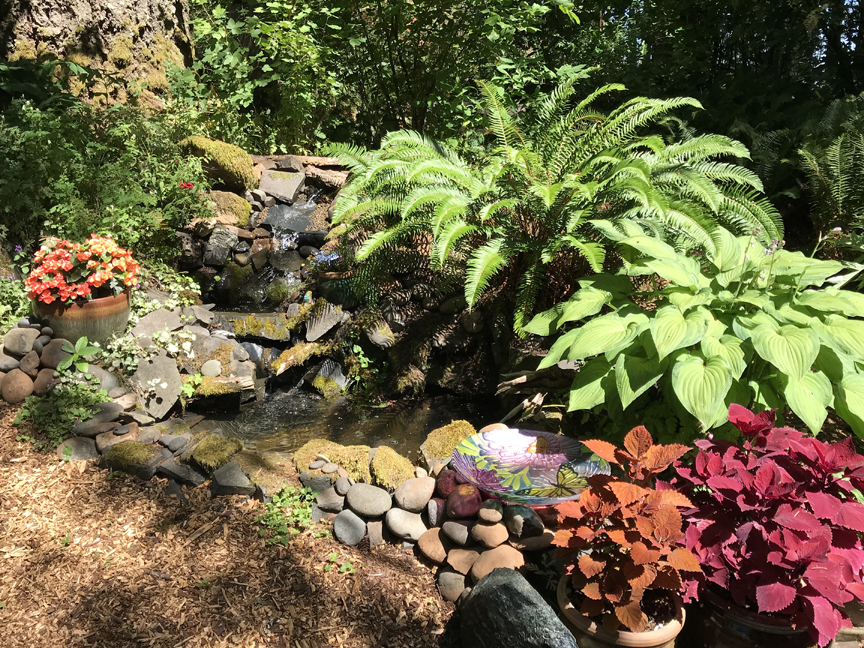 Tricia never stops tending the garden, and her efforts show off!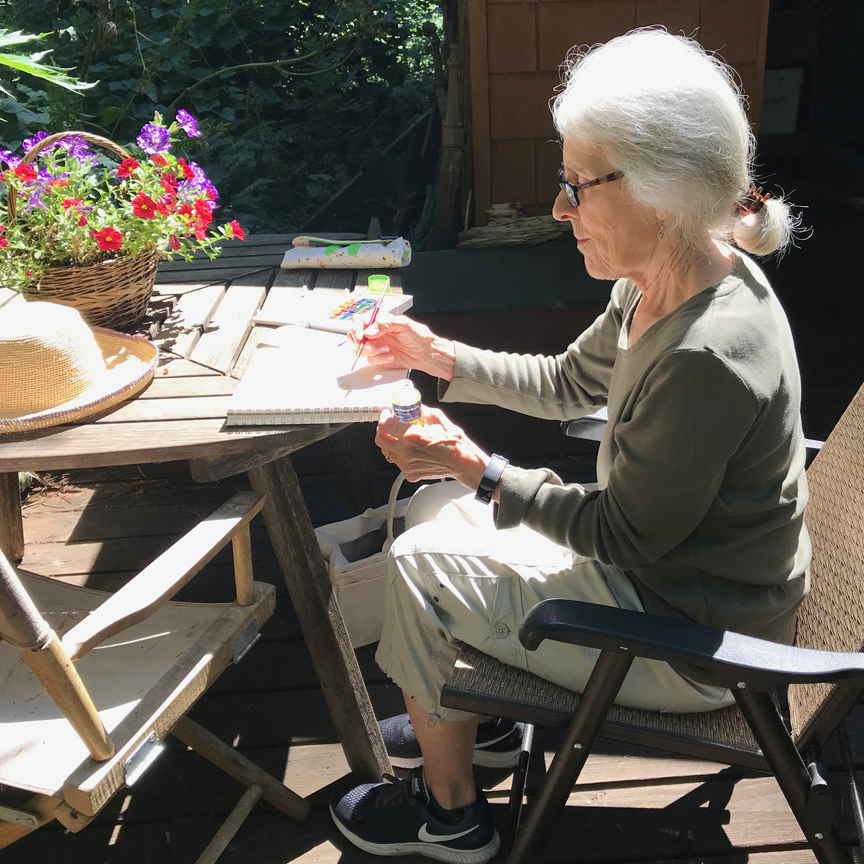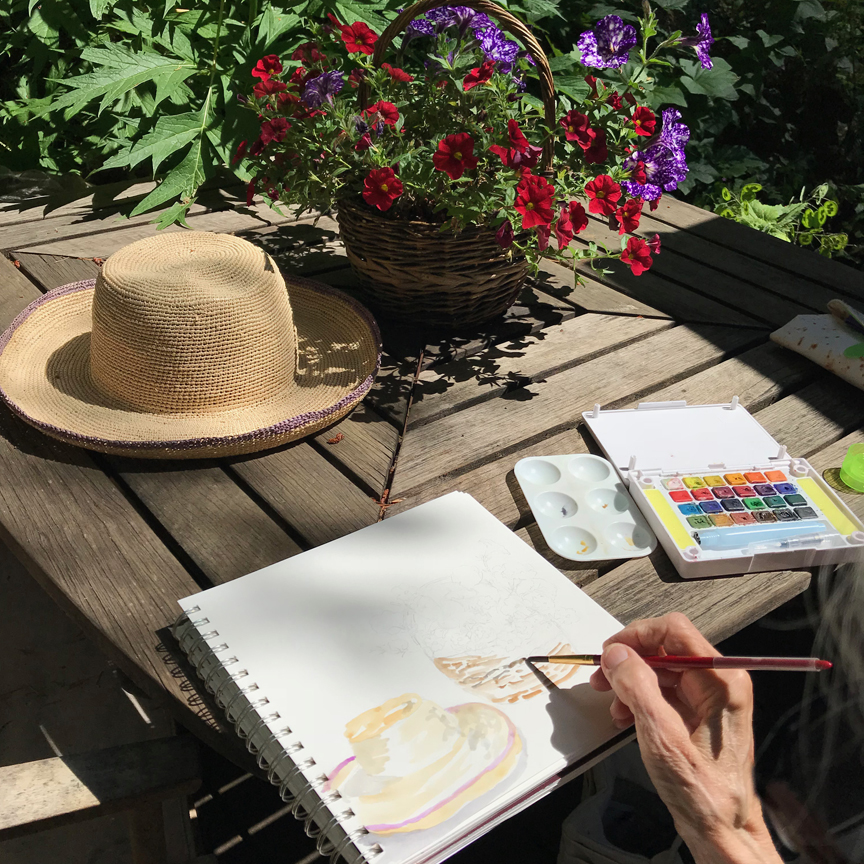 Barb So found a quiet spot to sketch her hat & nearby flower basket.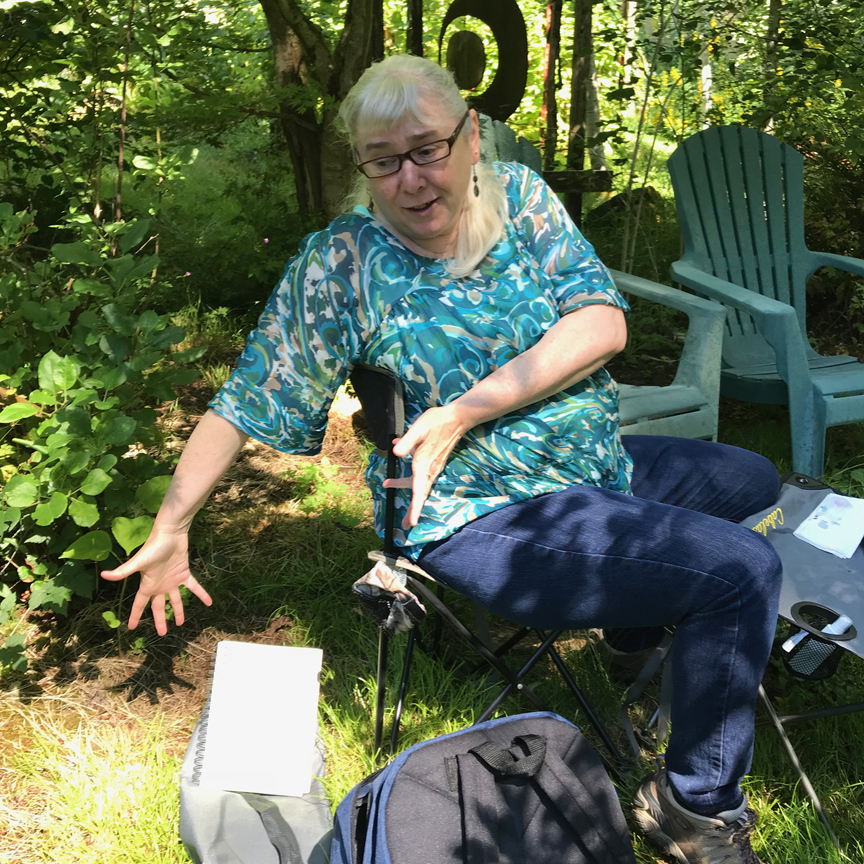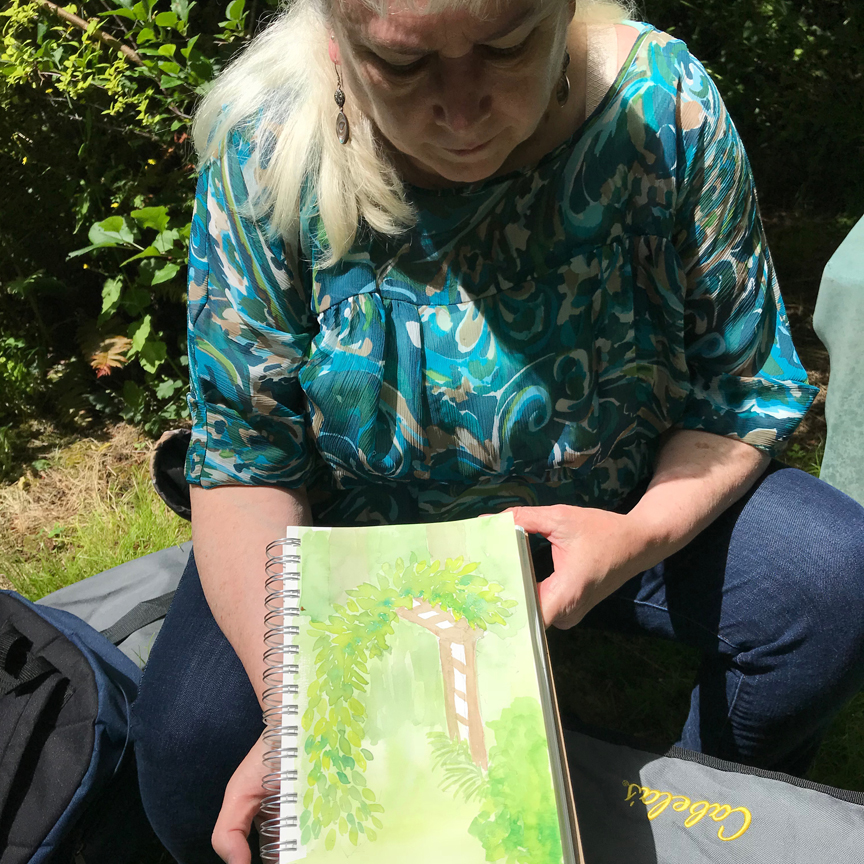 Danita was despairing of her wet on wet technique which requires drying between layers, but look what a nice effect she got!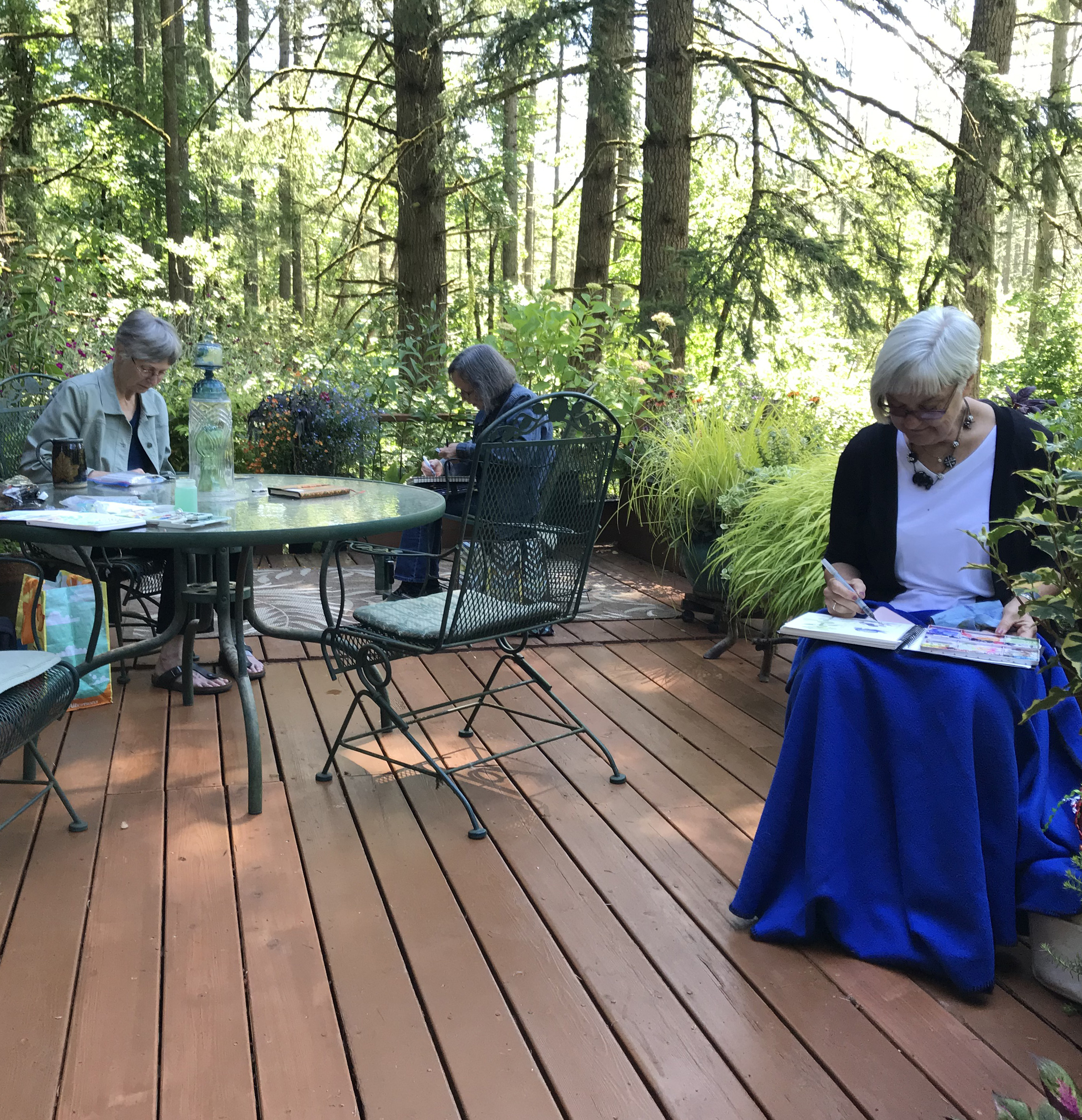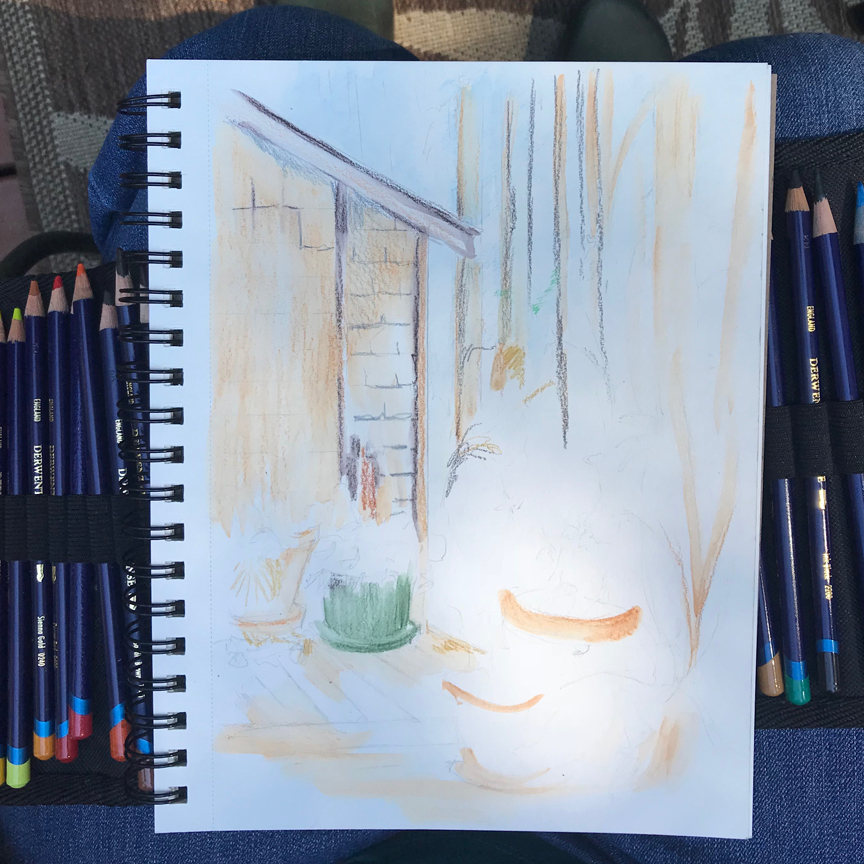 Helga, Marsha, and Katie found a shady spot on the deck, and here's the beginning of Marsha's sketch looking over the deck to the trees.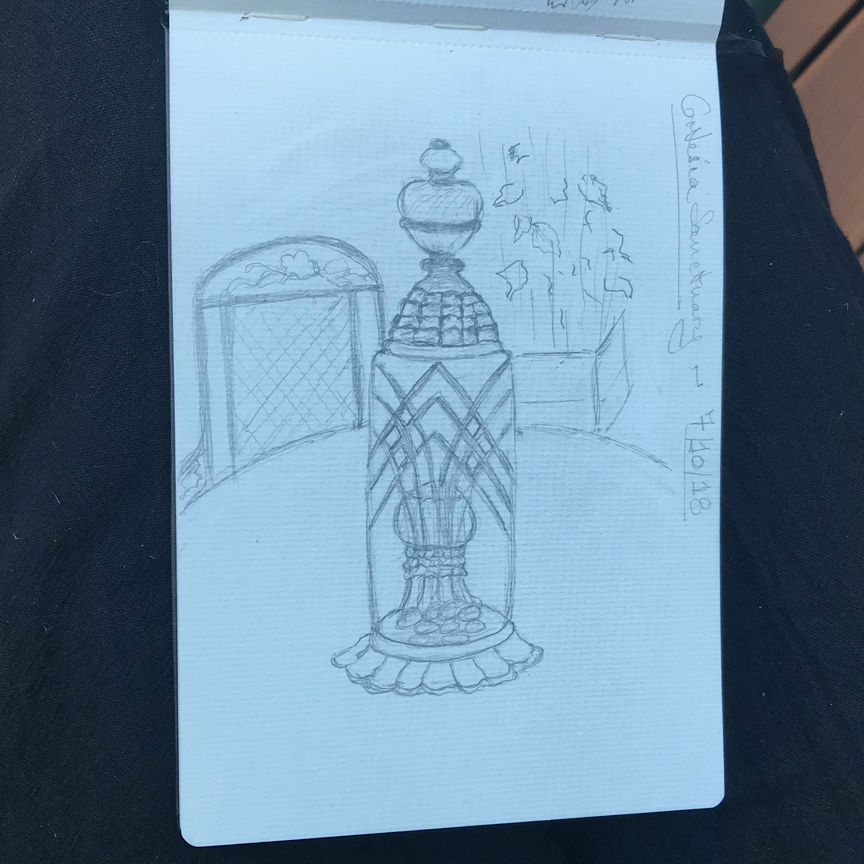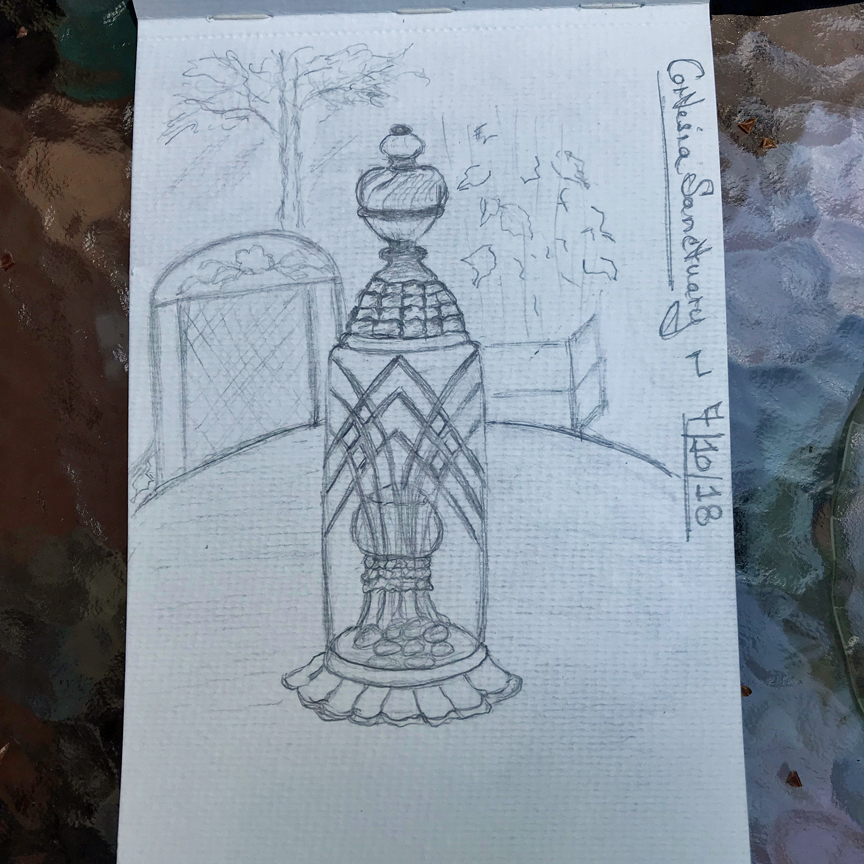 Helga tried her hand at the glass centerpiece, and learned a trick from her friends: rolling a kneaded eraser lightens pencil marks!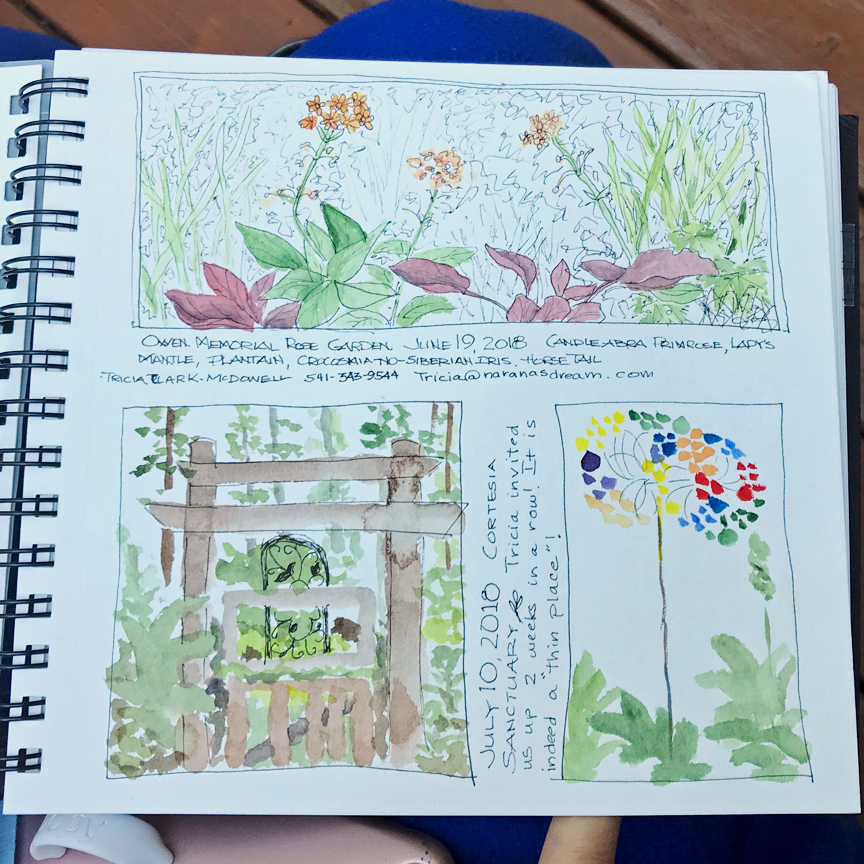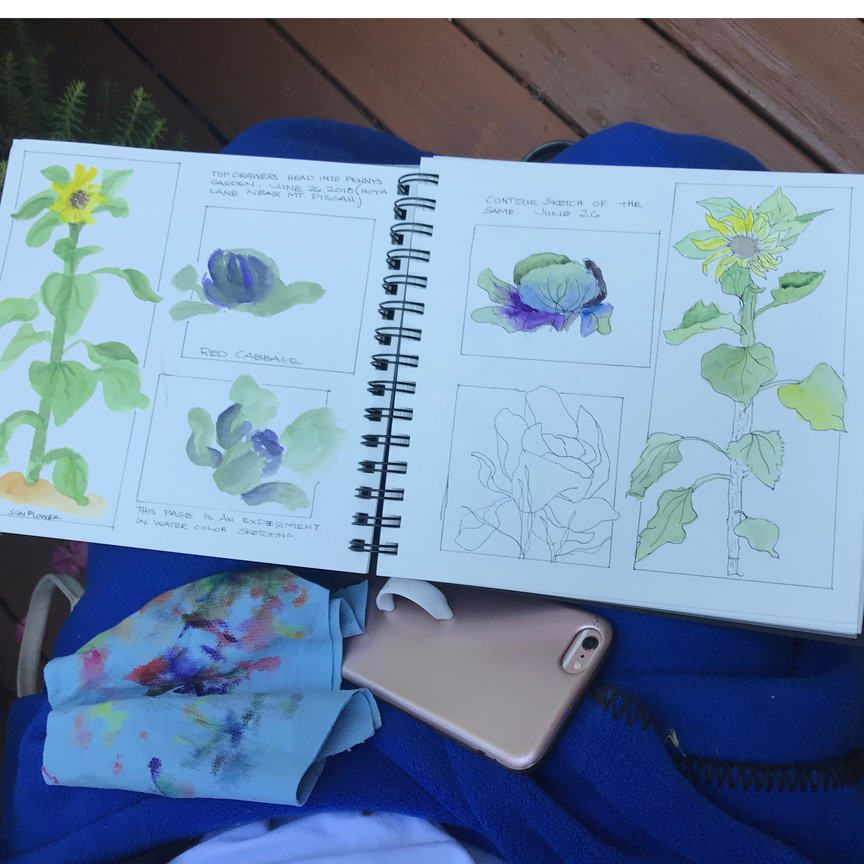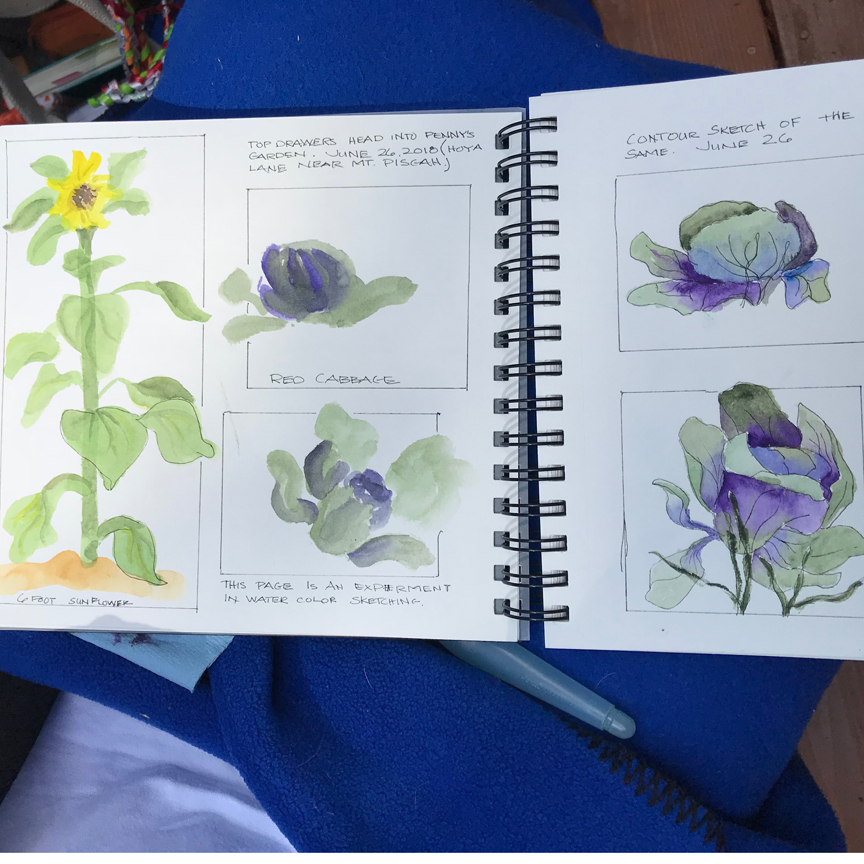 Katie showed her work from last week, then tried a watercolor first approach to compare with her usual ink first strategy.  Hmmm….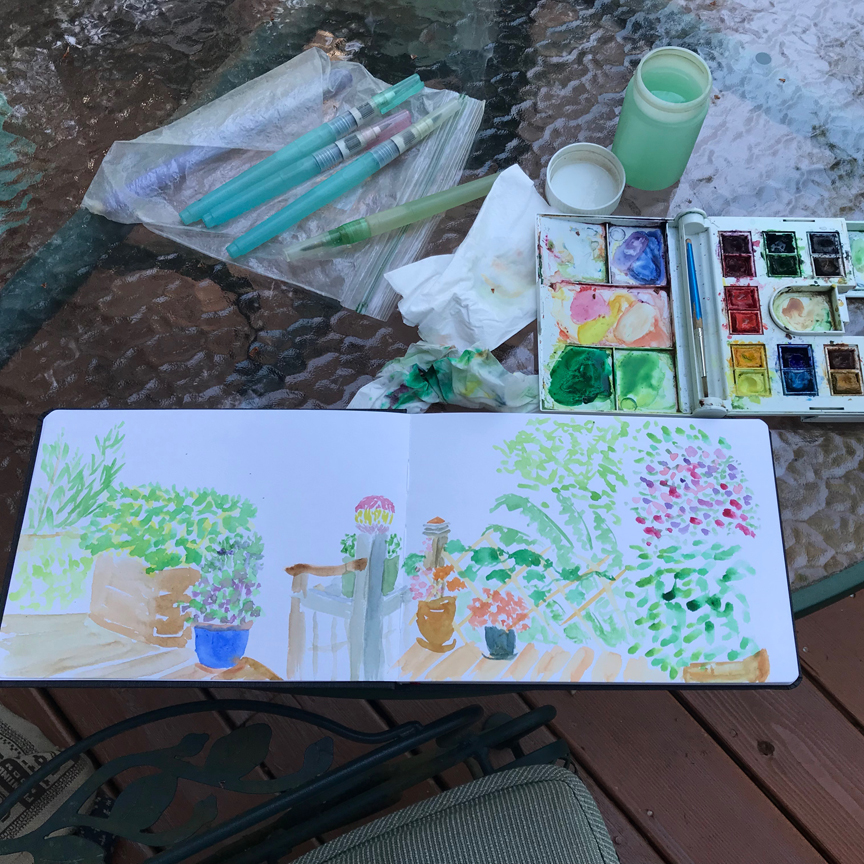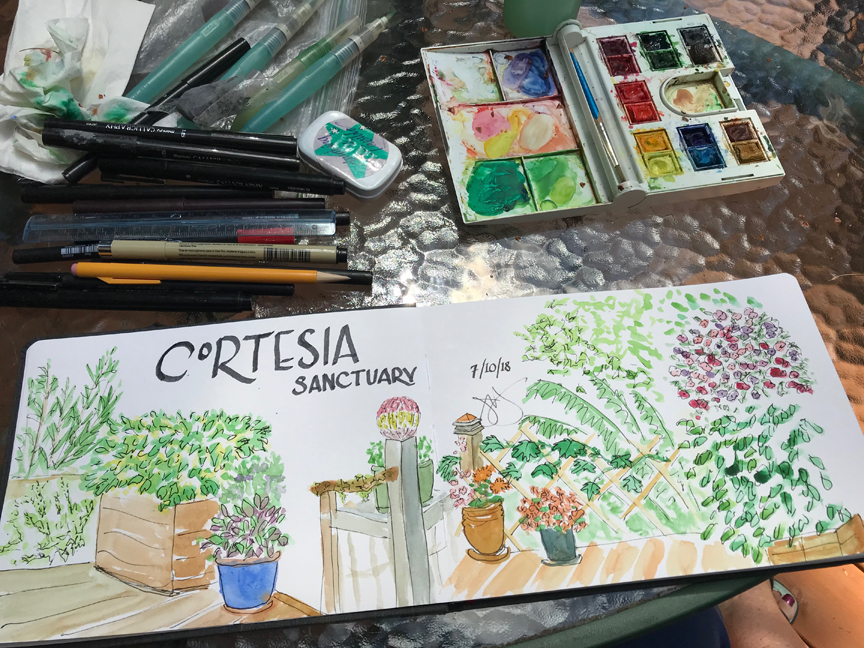 Inspired by Tricia's usual two page spread, Jane started a new landscape orientation sketchbook with a two page view about her.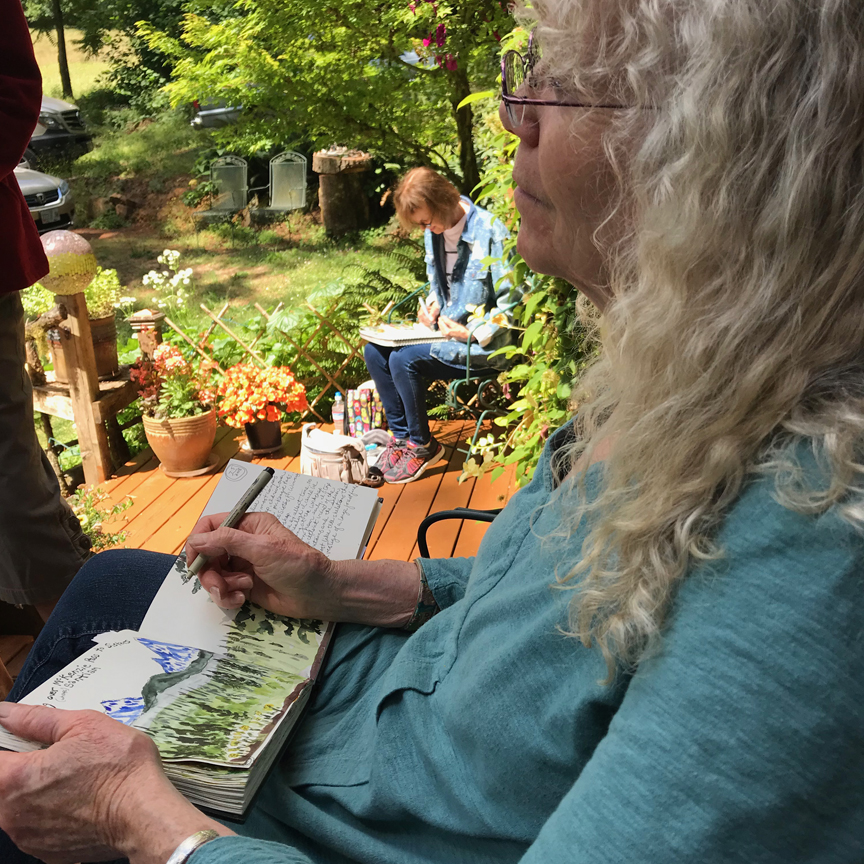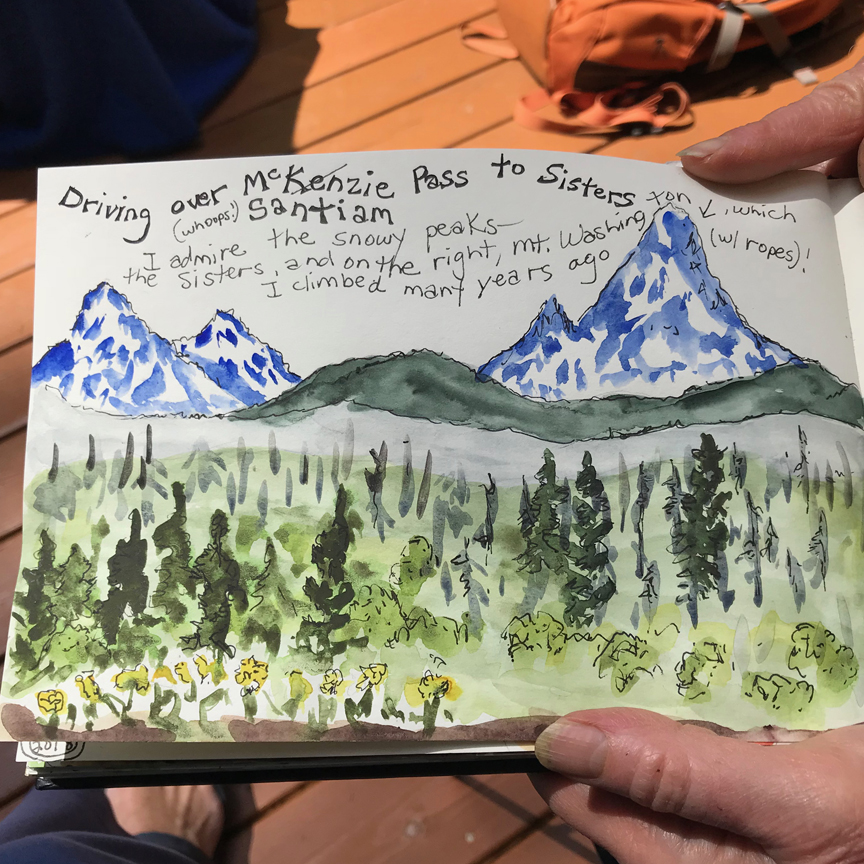 And here's Tricia working on that two page spread – she always puts  in some text to add to the visual experience – Nice!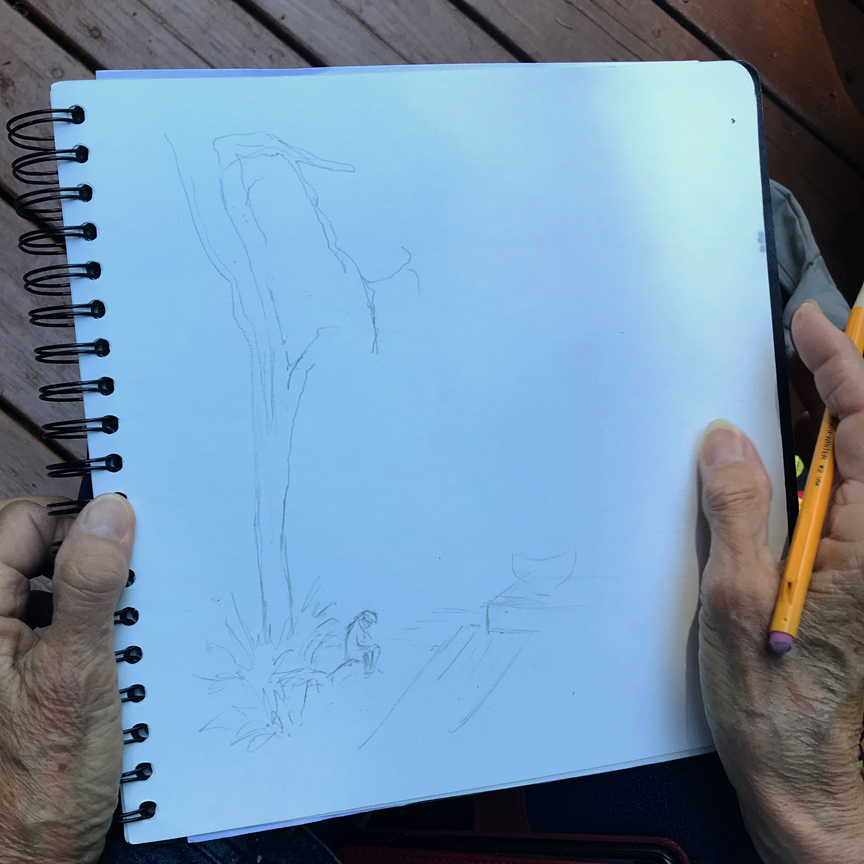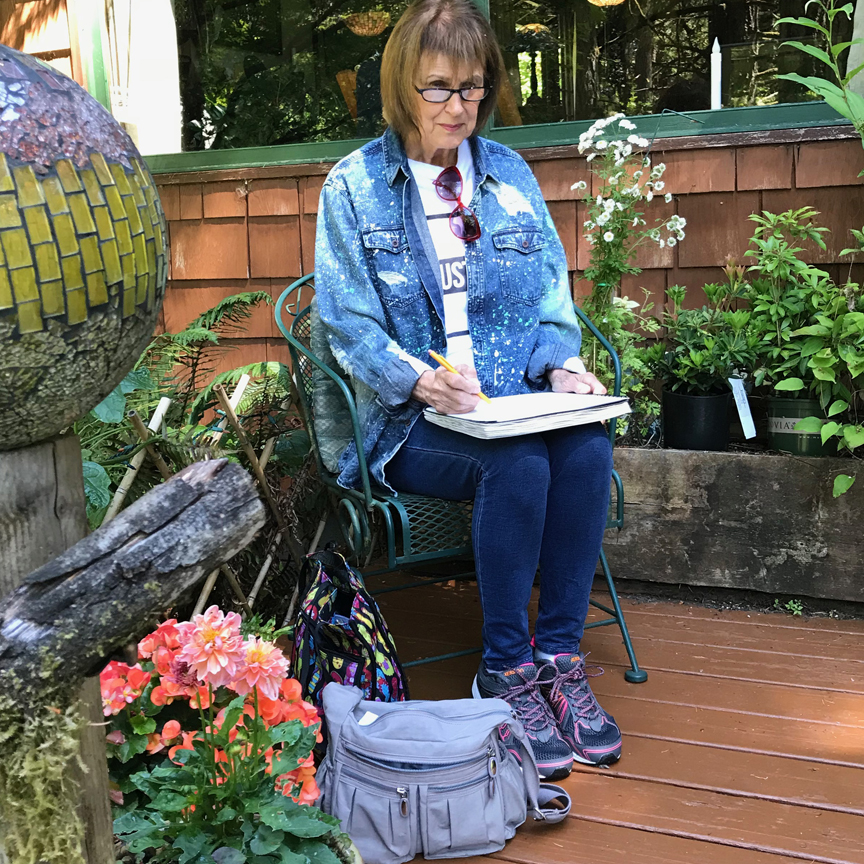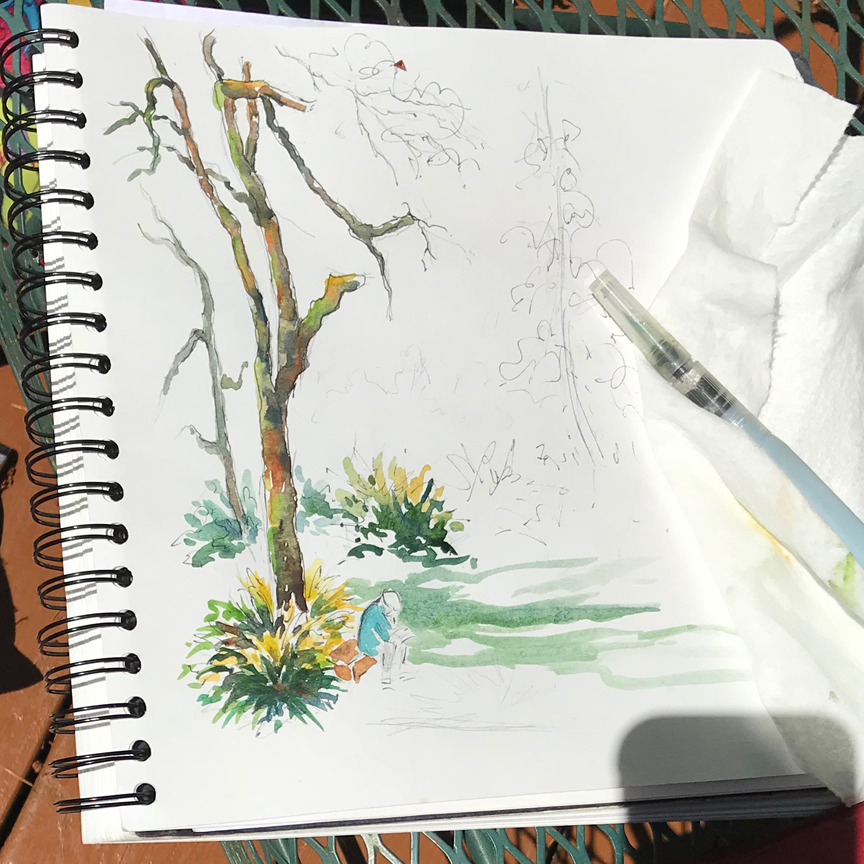 Sharon began her sketch with a light pencil sketch, then started adding interesting layers of color – and who's that in the sketch?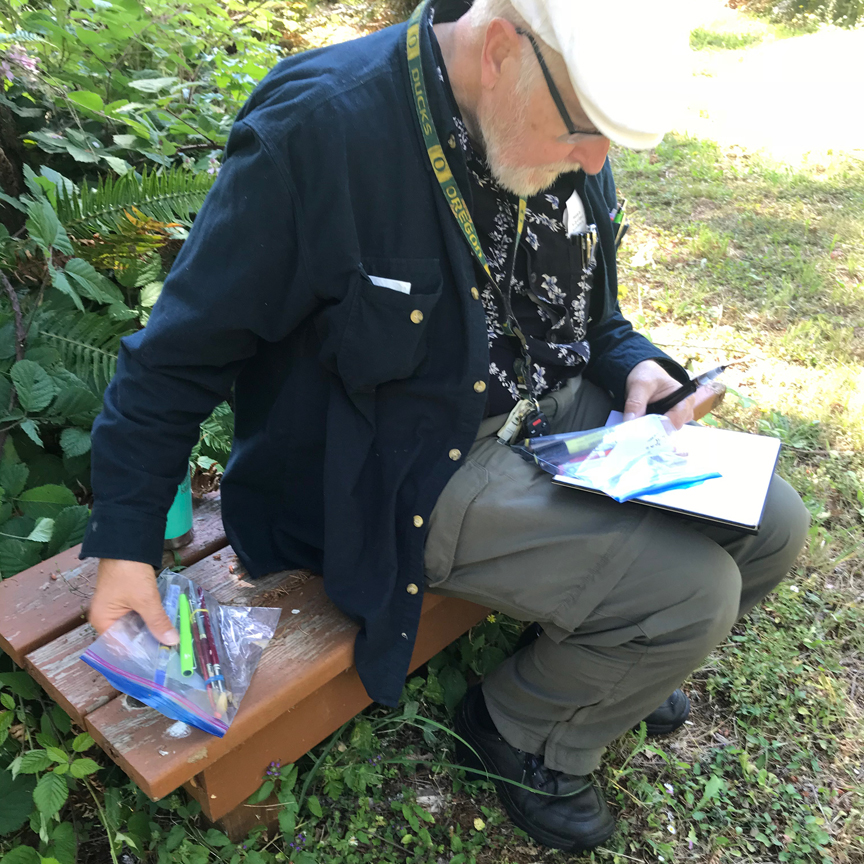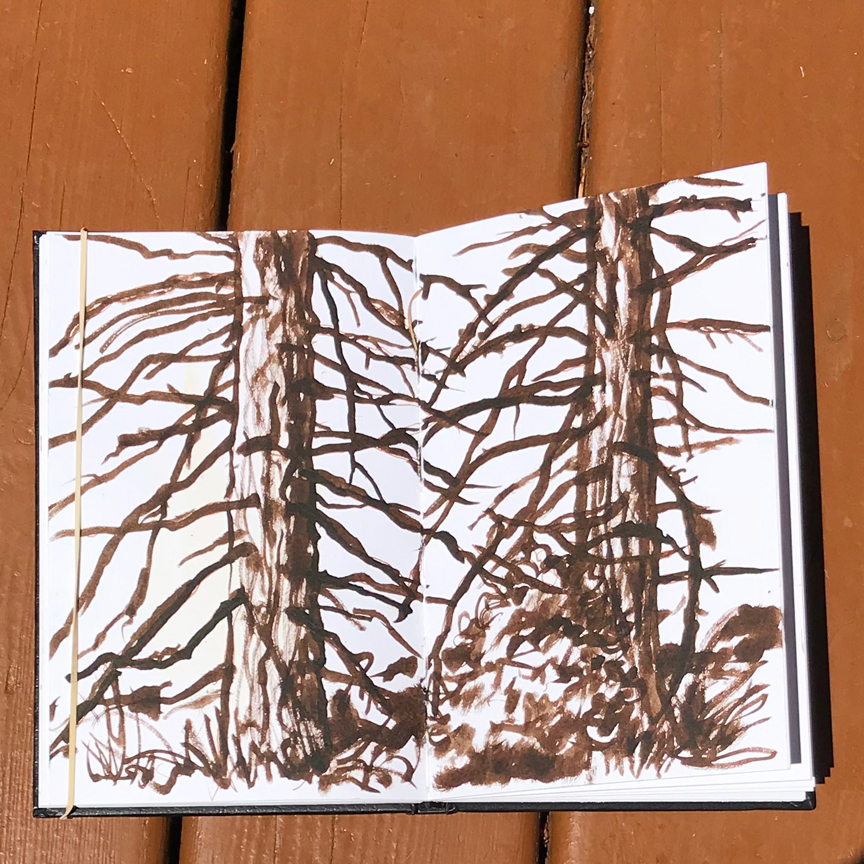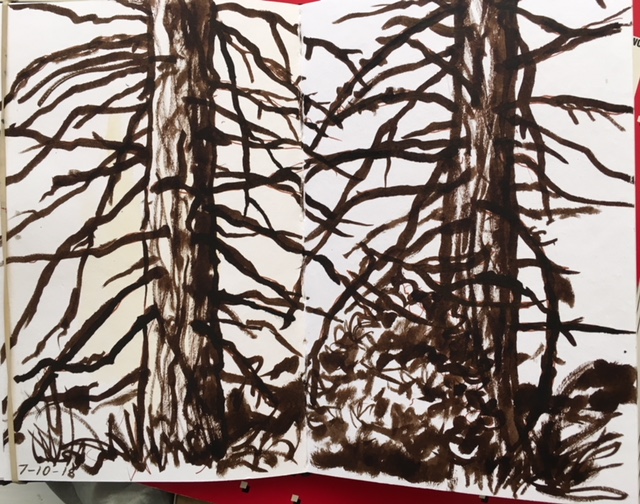 It's Ken! Searching through his collection of tools he ends up using a brush pen with brown paint, and then goes even darker, of course.
Nearby were Sandy and Hugh, back from walking the Camino in Spain, and the Pieterpad in The Netherlands. Welcome back!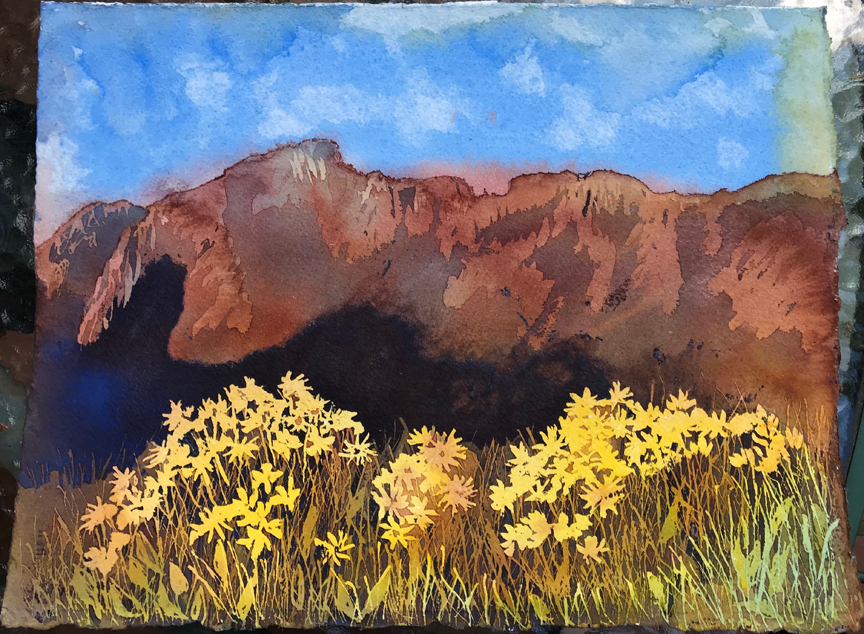 Tricia started the sharing part of the morning telling us about the watercolor pouring workshop with Winnie Givott – fascinating!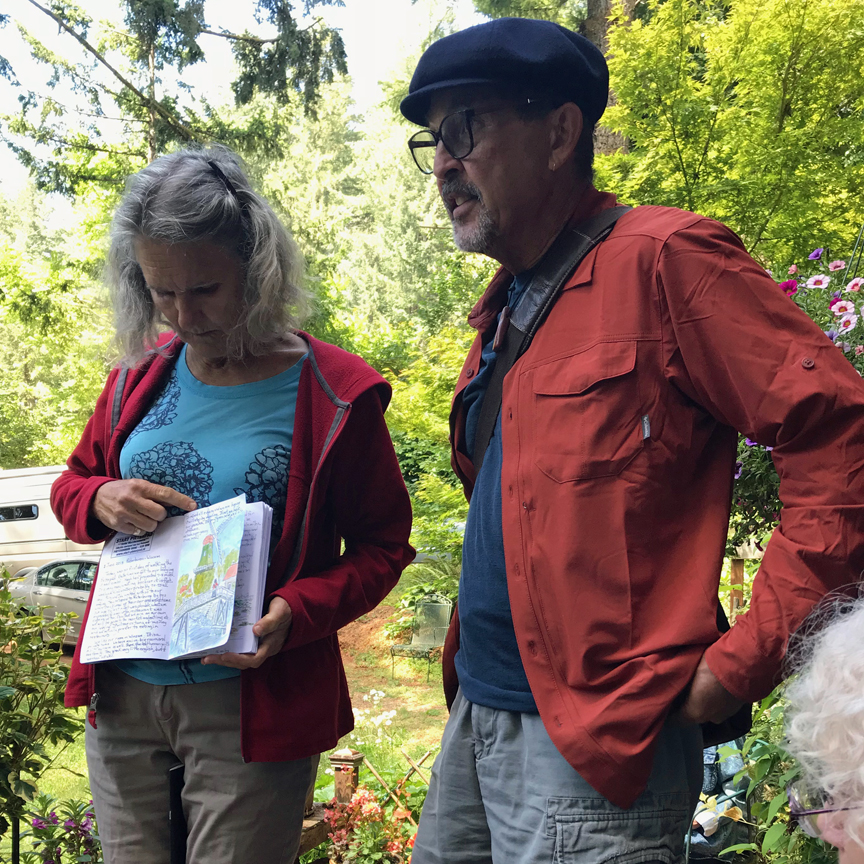 Then Sandy and Hugh shared their sketchbooks from their recent hiking adventures in Europe. They each wore out one pair of shoes!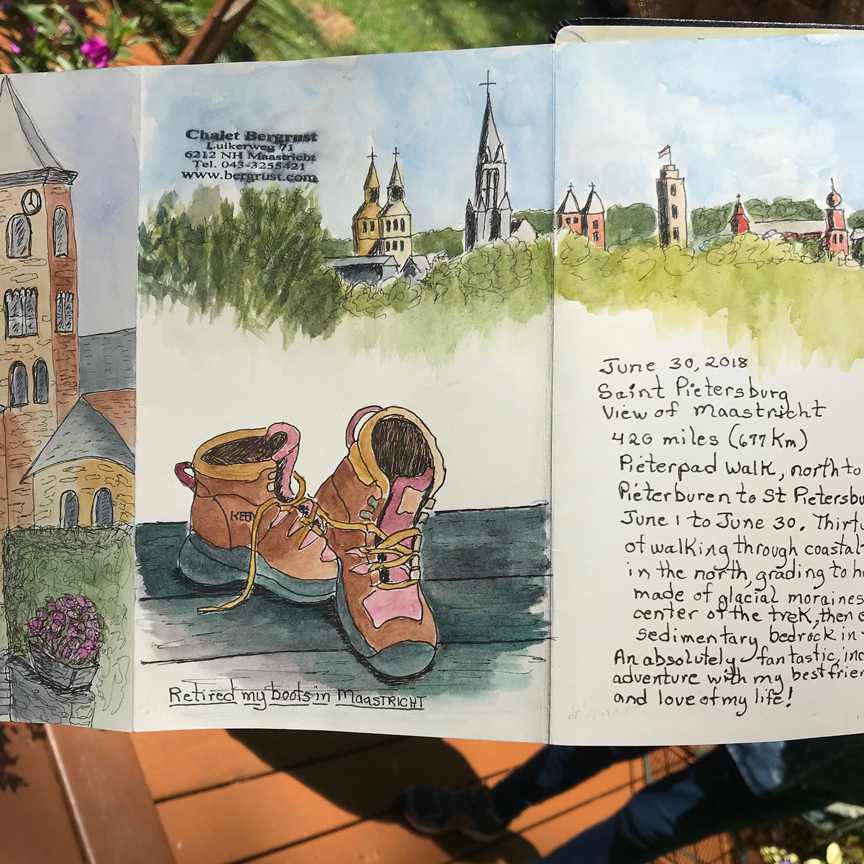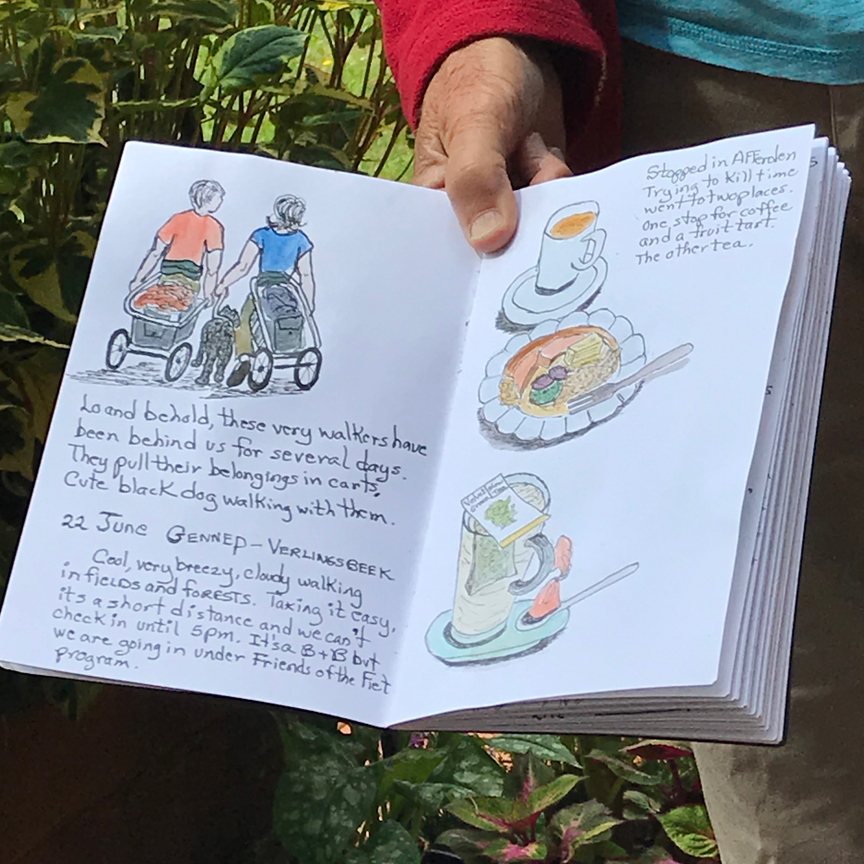 From Sandy's daily journal with illustrations.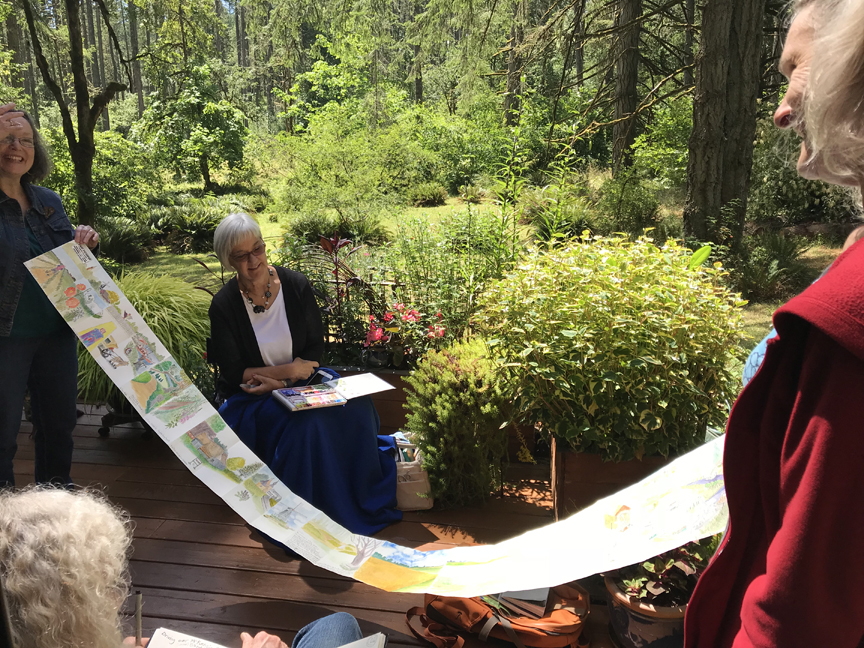 Marsha helps Sandy show one side of her accordion style sketchbook – one side was for the Camino, the other the Pieterpad.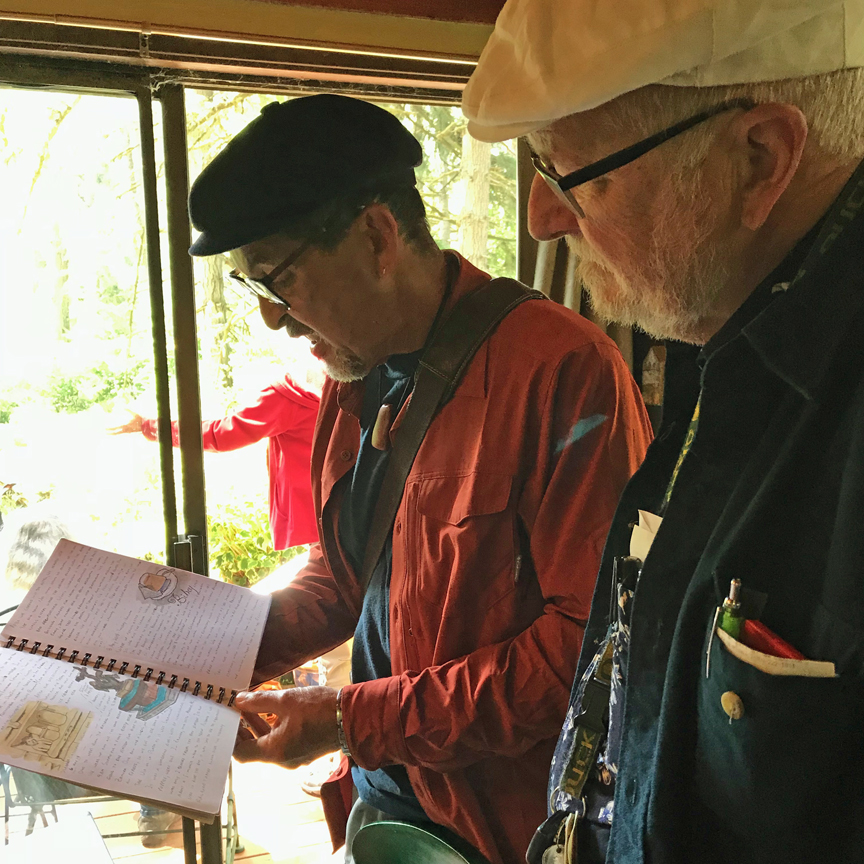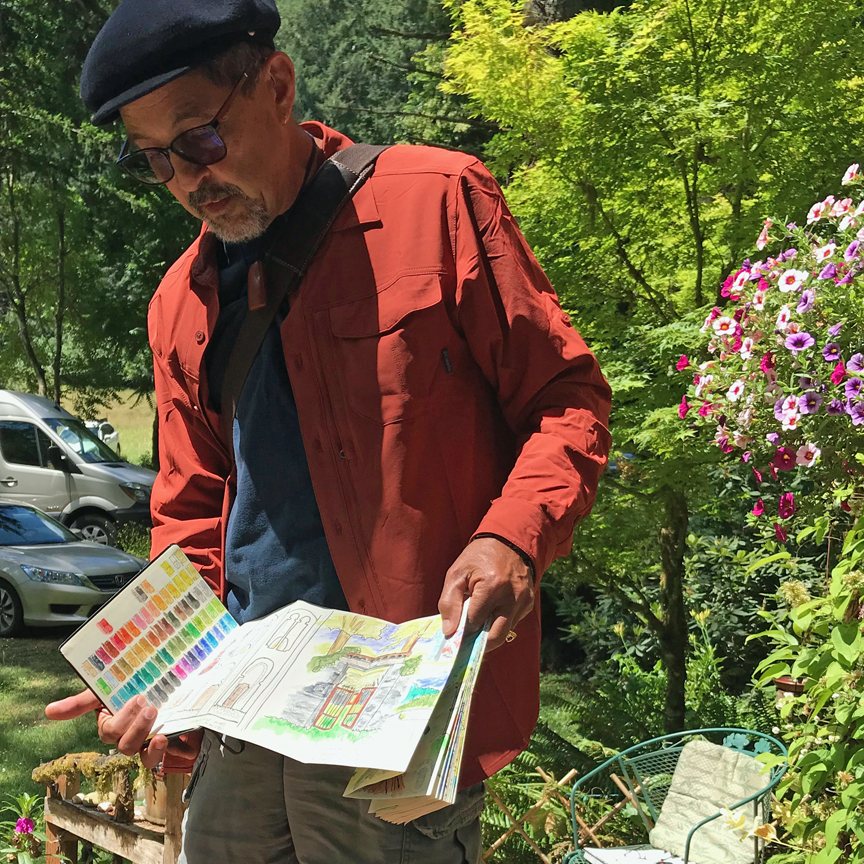 Hugh started showing Ken his daily journal (mostly words, some images), then showed us all his accordion sketchbook of the walks.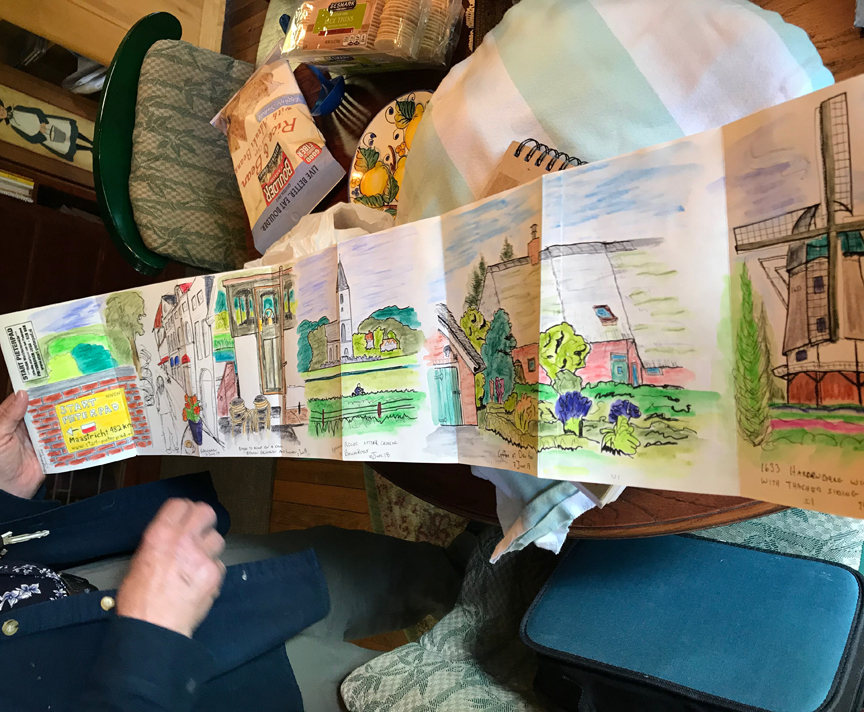 This is Hugh's Pieterpad side, with images overlapping the folds.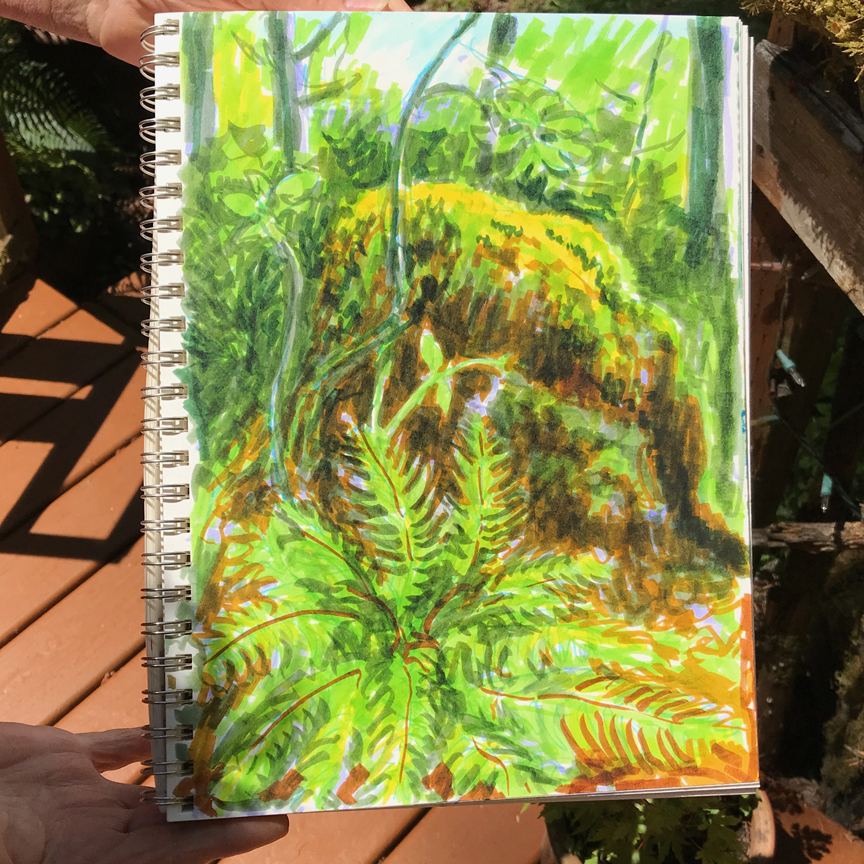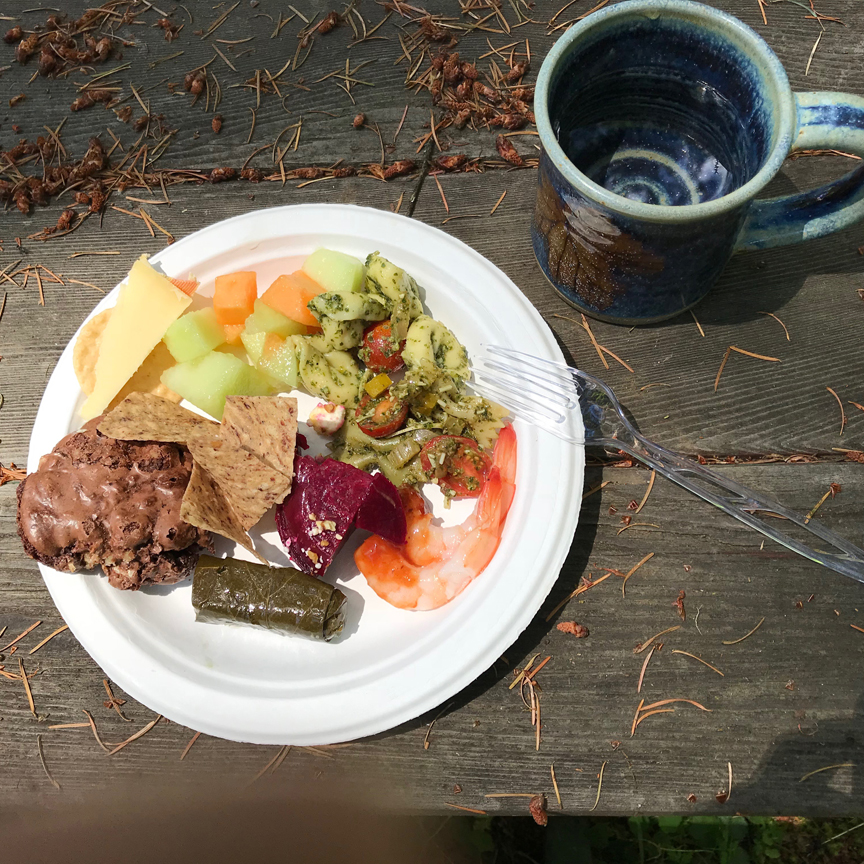 About that time Lealan emerged from the woods (terrific sketch), and we took a break for a potluck picnic (which was superb!).