5th St. Market, Eugene, OR.
Erik chats with Heidi's husband, Paul, and then Penelope pops in.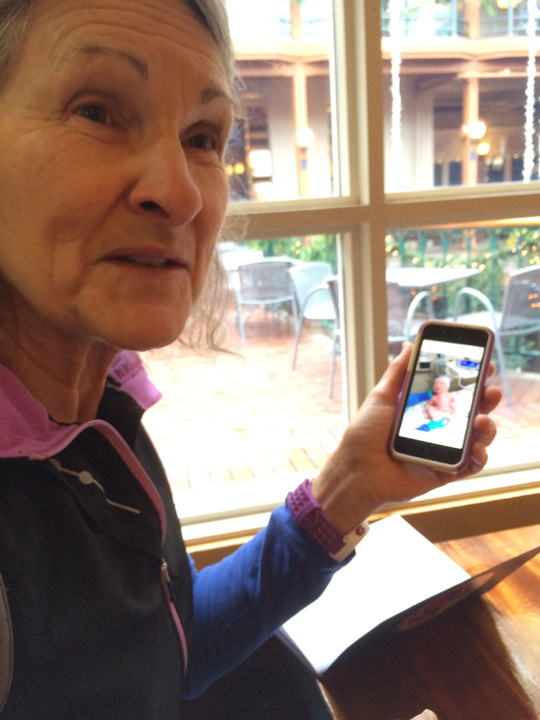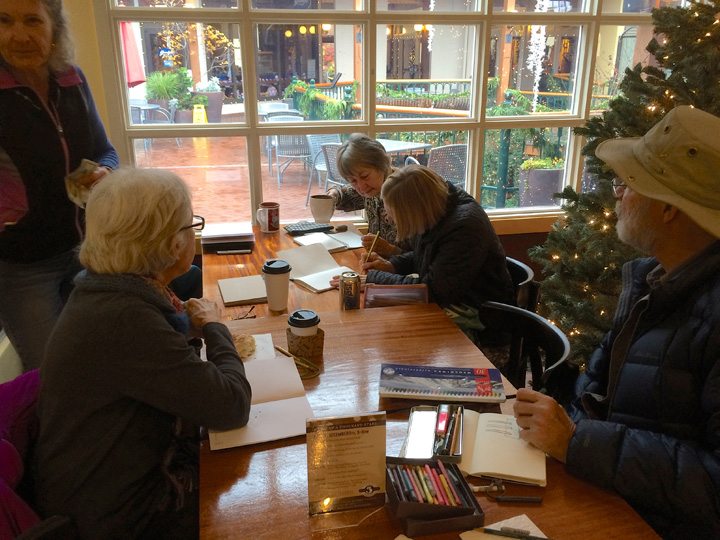 Sandy is excited to show a photo of her new great-grandson, then Barbara Sommers, Heidi, Barbara Shirk & Erik get started.
Here's what Heidi has been doing lately!
Penelope's progress, and Barbara Sommers' (a yarn challenge!).
WHAT are you drawing with, Barb?! Barbara Shirk discovered the Pininfarina, a tool that oxidizes paper!  Cool, except it doesn't erase.
Erik started with his usual Crayon d'Arche tools, then resorted to borrowing Penelope's watercolor to get just the "right" green – Sap!
Sandy sketches what's in front of her (what restraint) – ta dah!
Heidi sketches a pot outside, and Penelope her own palette.
Jane picked up some new ornaments – OMG.  Got better with color.
Barbara Sommers and Barbara Aten tried their hands at them, too.