Jane's yard, Eugene, OR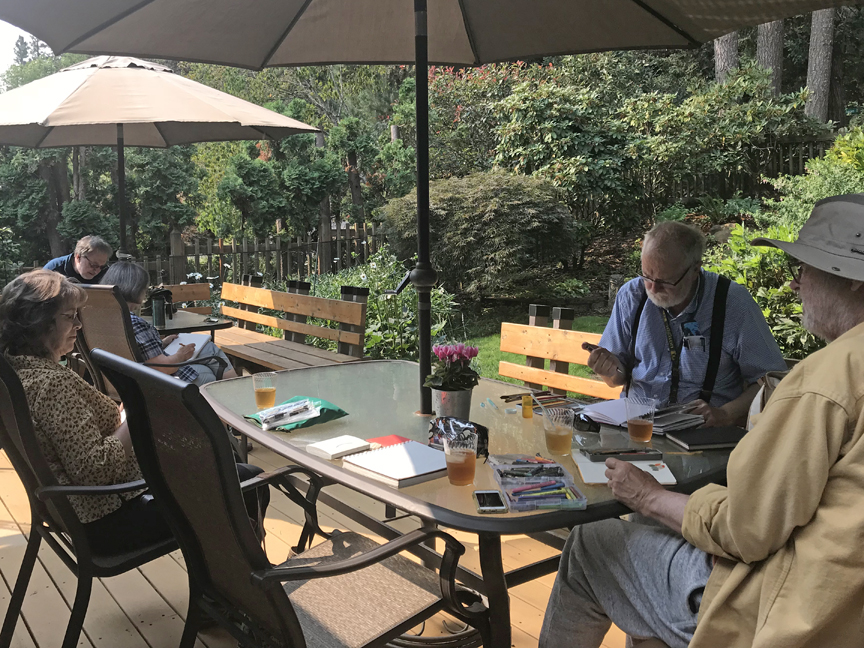 Just a small group of us today – Bev, Serge, Marsha, Ken, Erik, & Jane (behind the camera) – but we enjoyed the time together outside.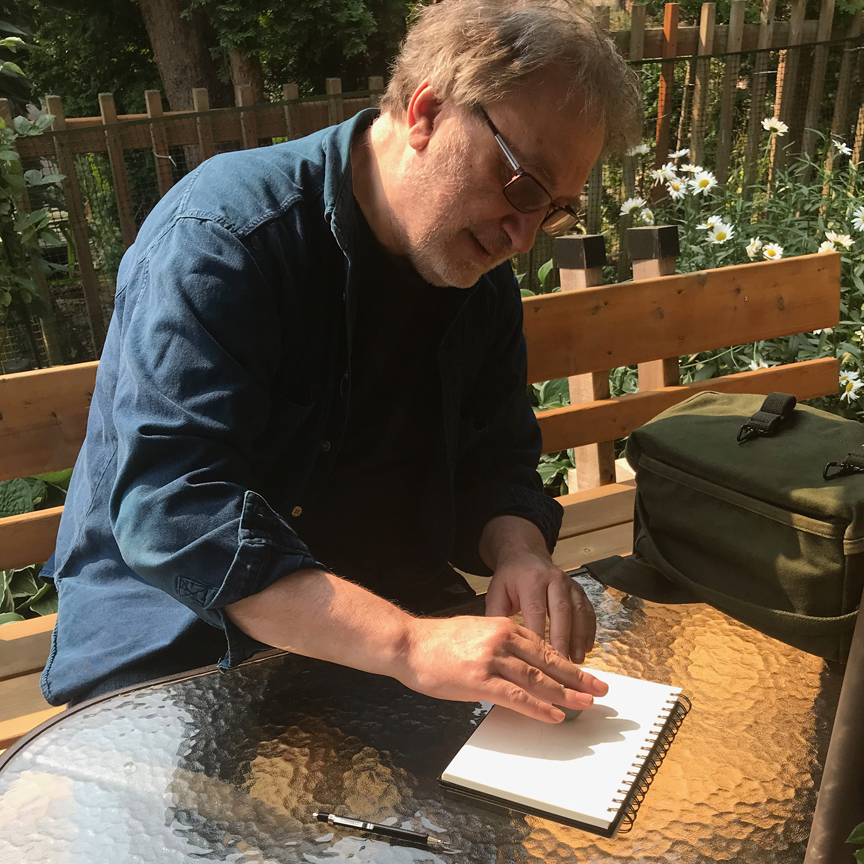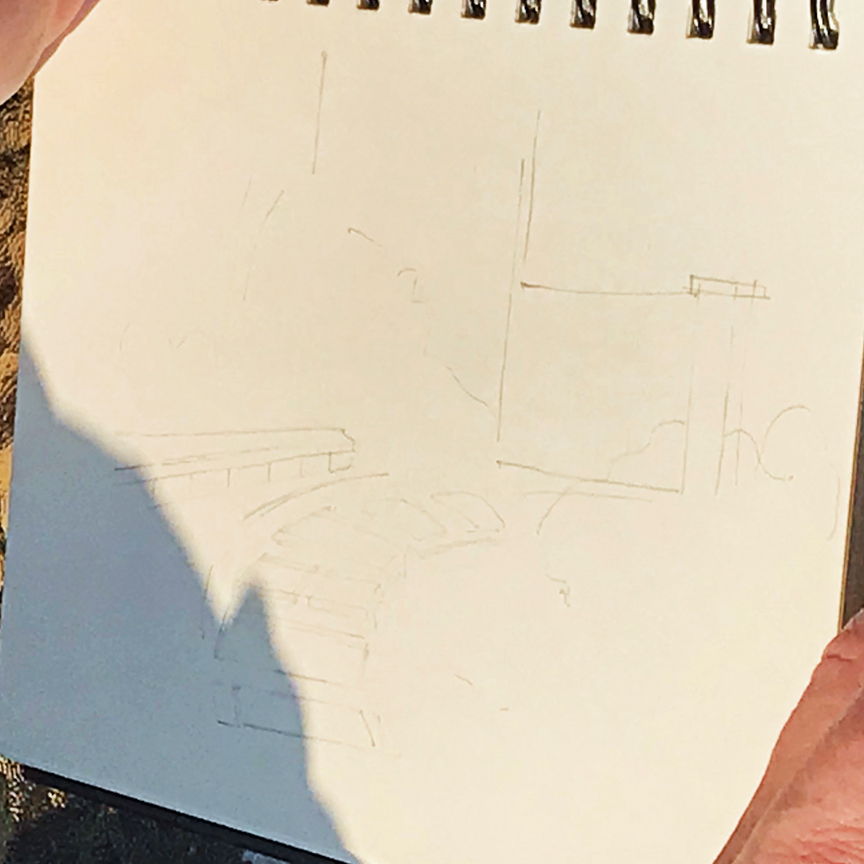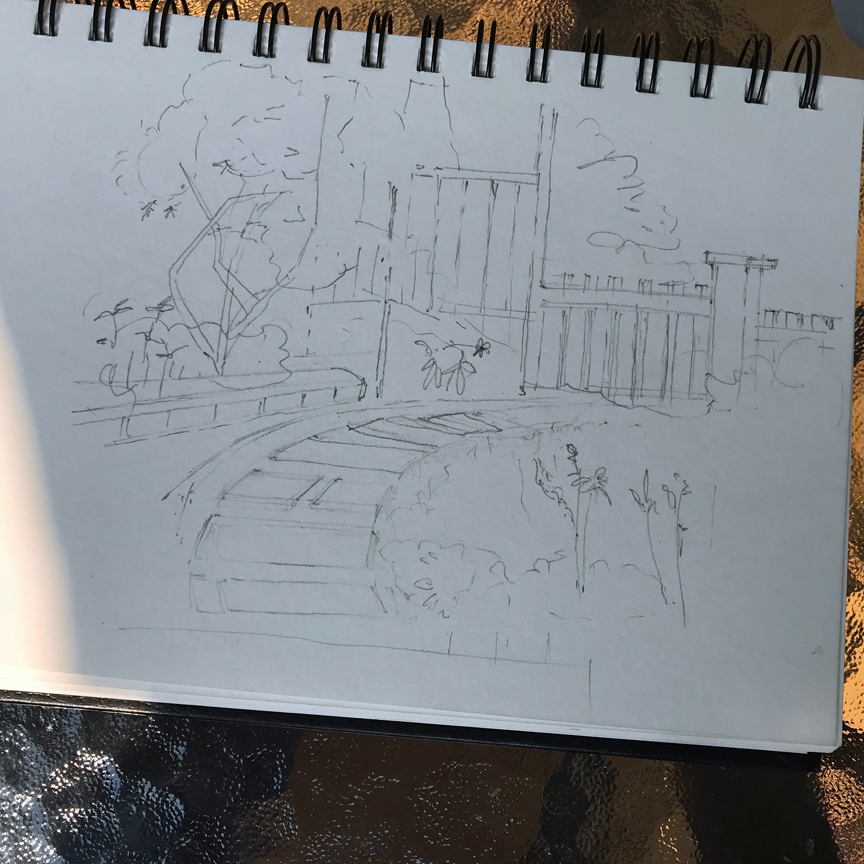 Serge, new to sketching from an engineering background, started with pencil and was curious to know more about sketch booking. He sure has a good start – lovely backyard sketch going here!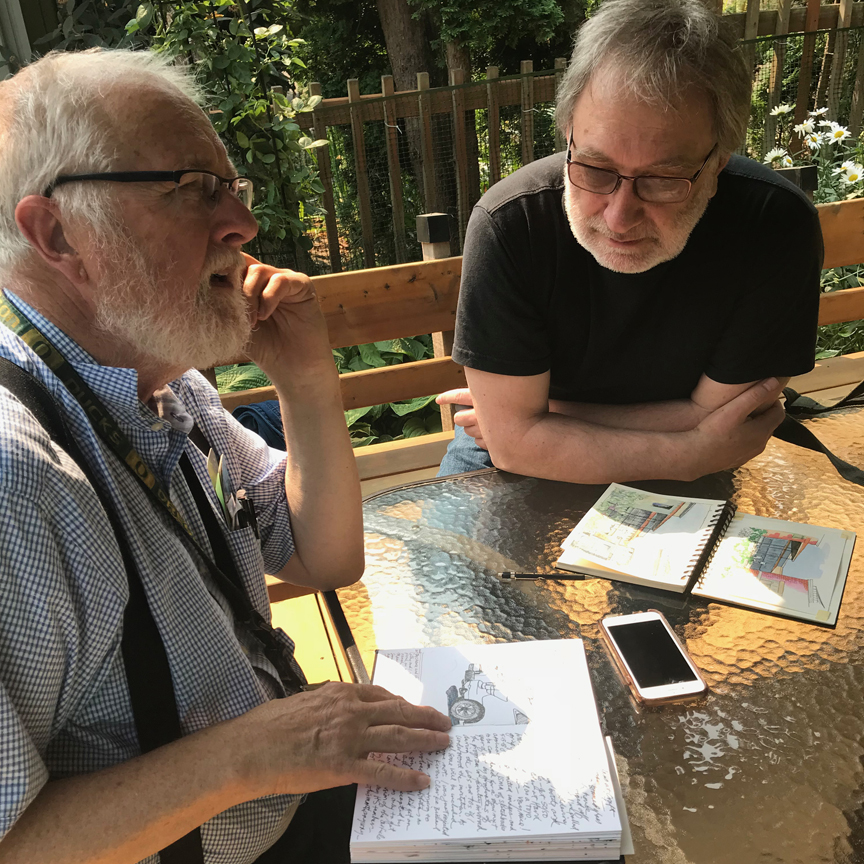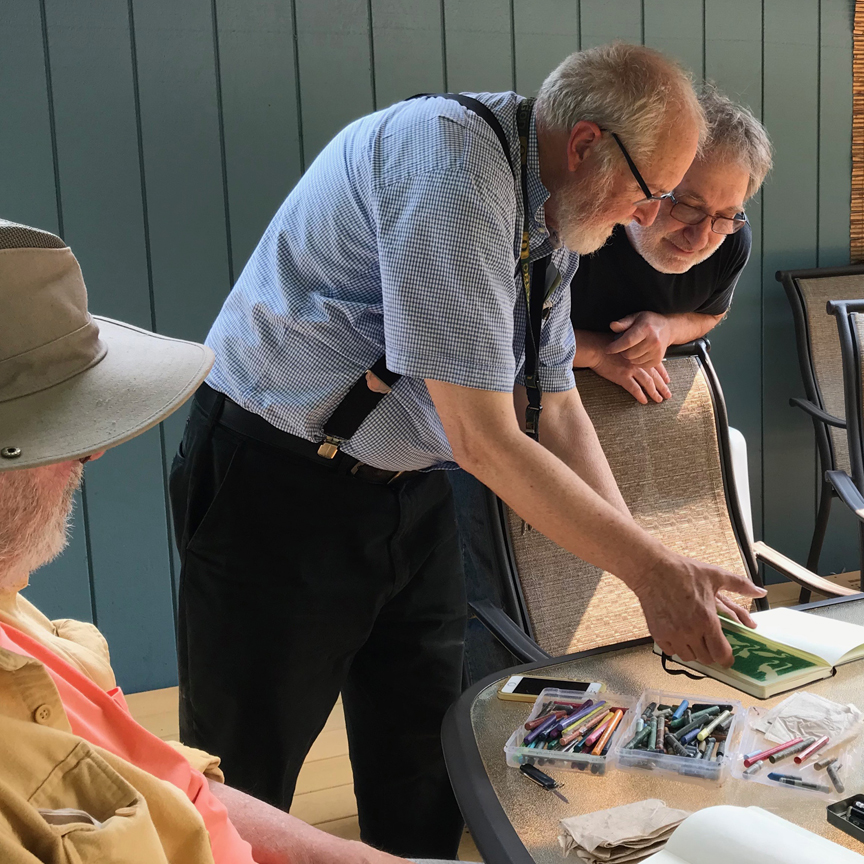 Ken is always eager to talk about the spirit of the rough sketch, and shared both his and Erik's sketchbooks to show varied examples.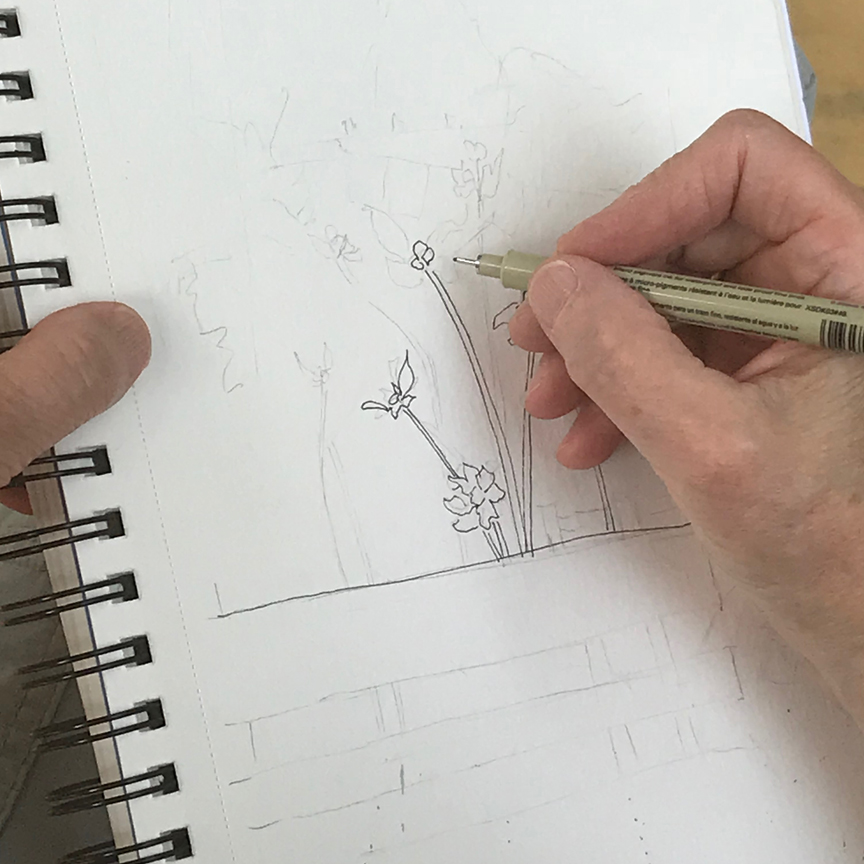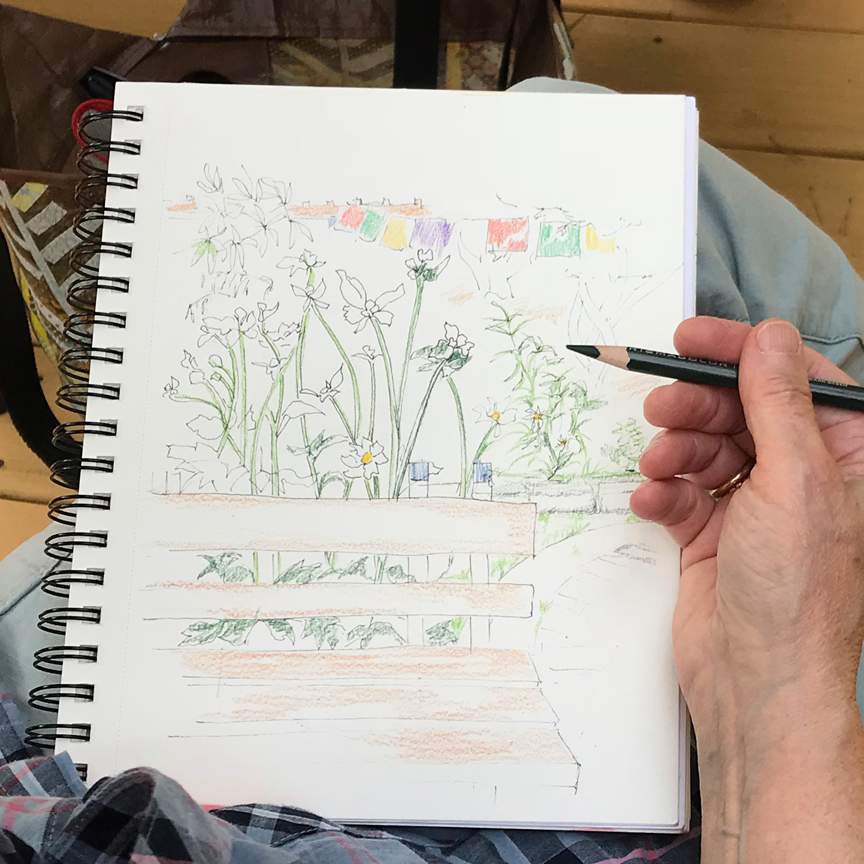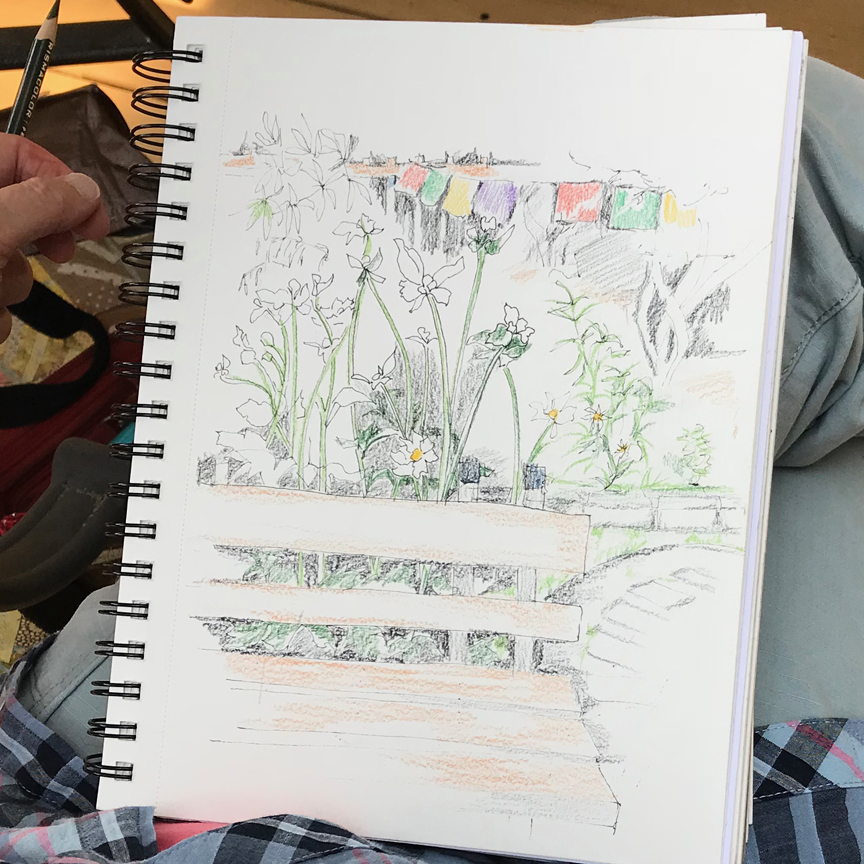 Marsha is relatively new to sketching, too, and picked up on Ken's advice to "go darker" to push the bench away from the flowers.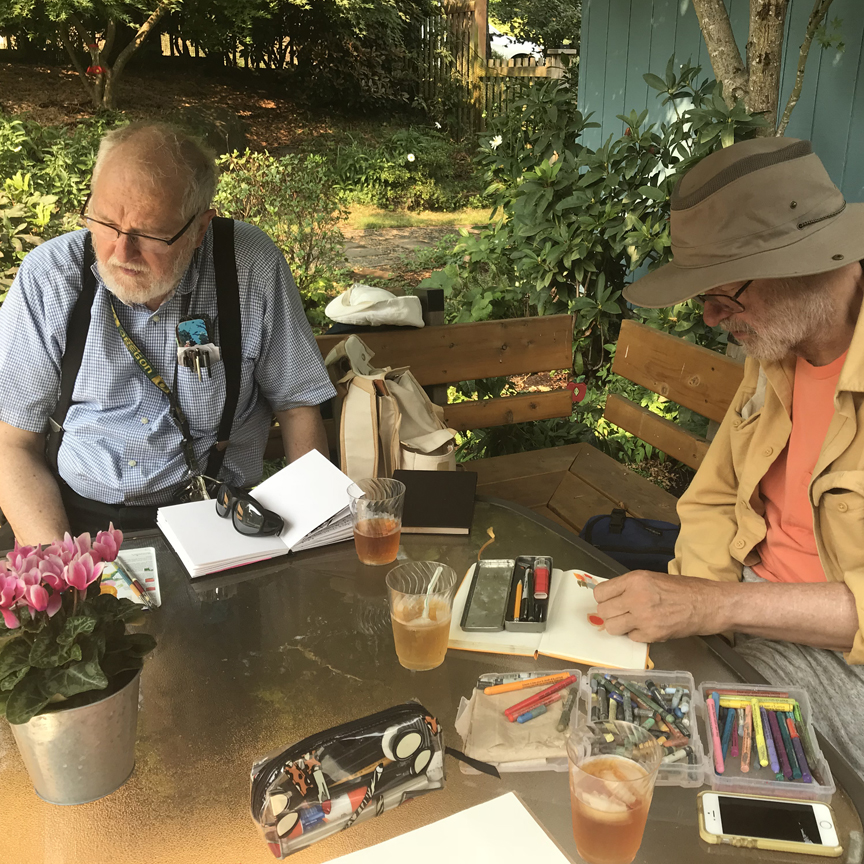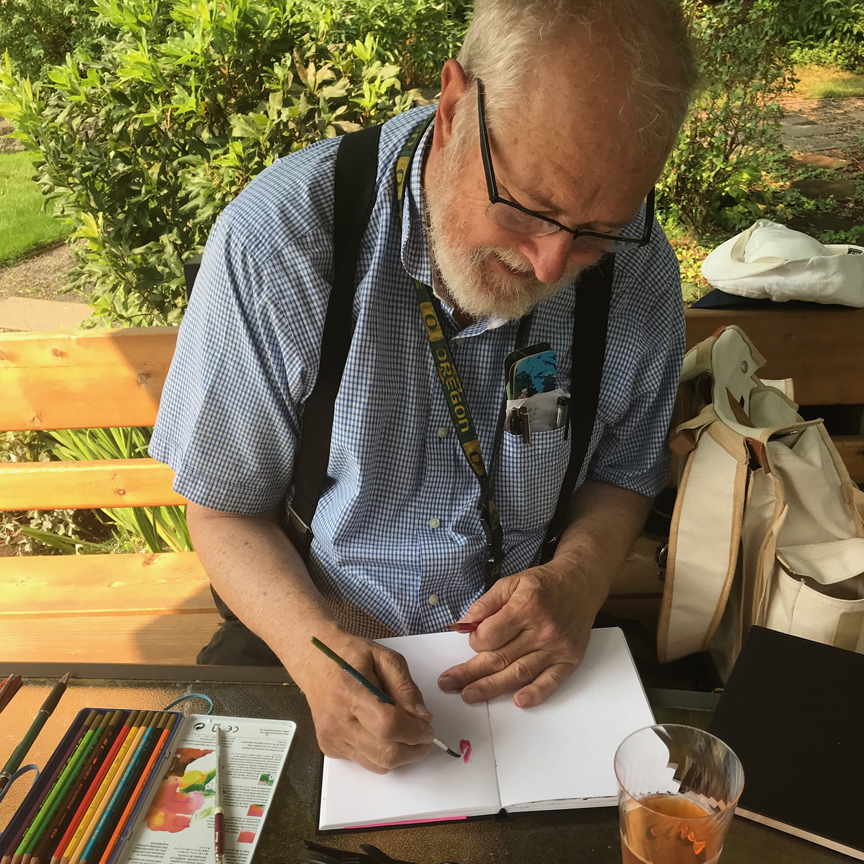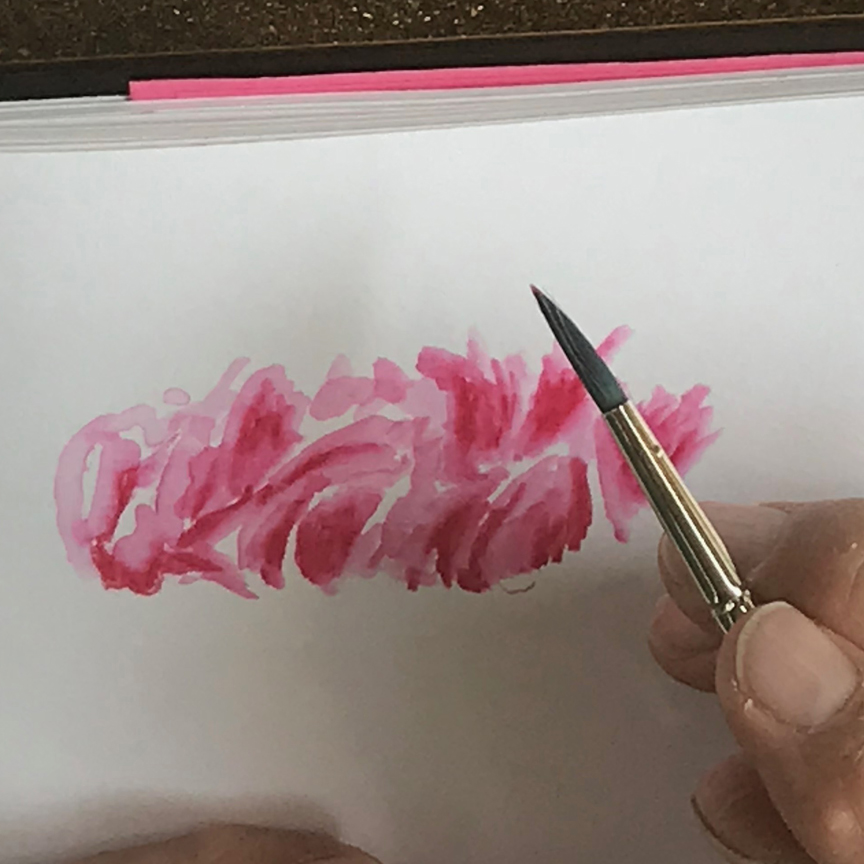 Ken and Erik in the corner, where Ken picked up a watercolor brush and water soluble colored pencil to sketch the cyclamen. Nice!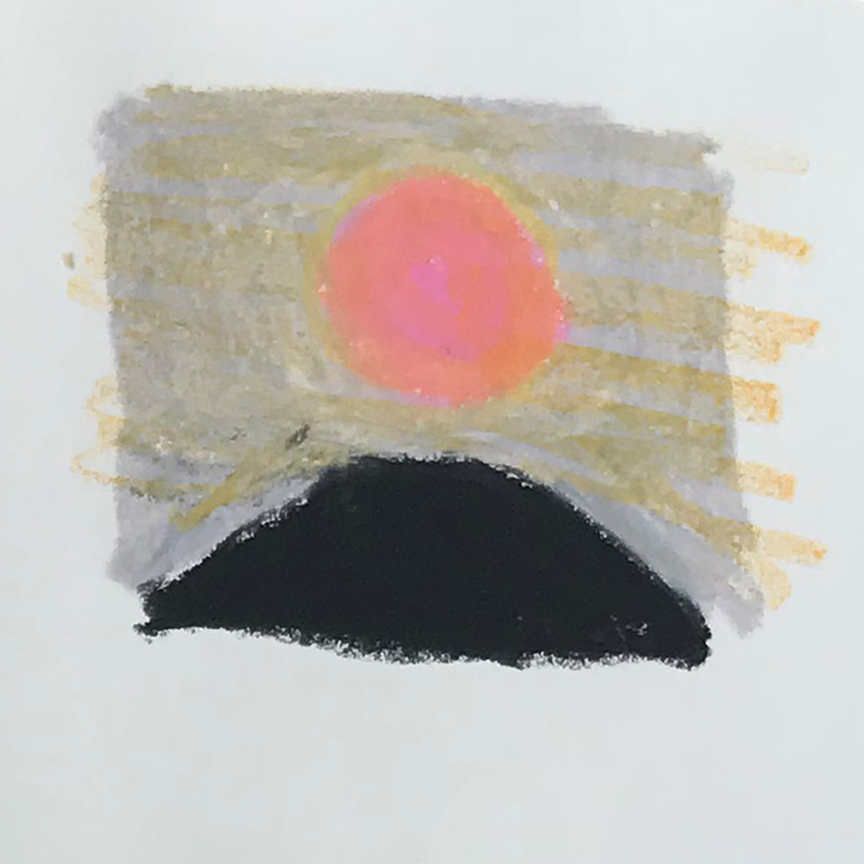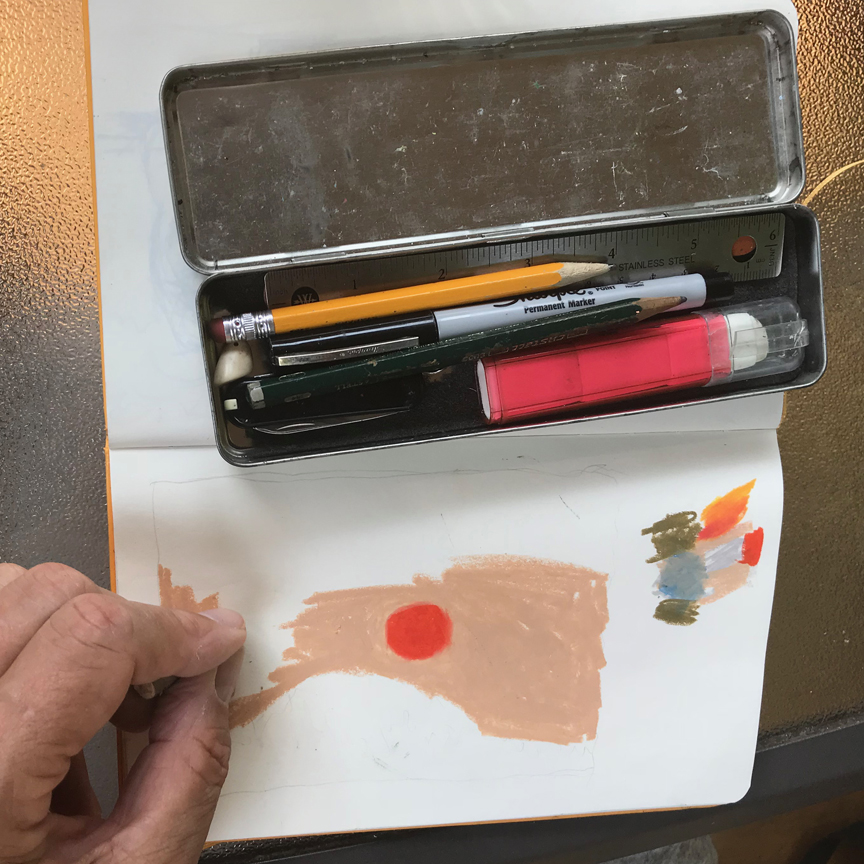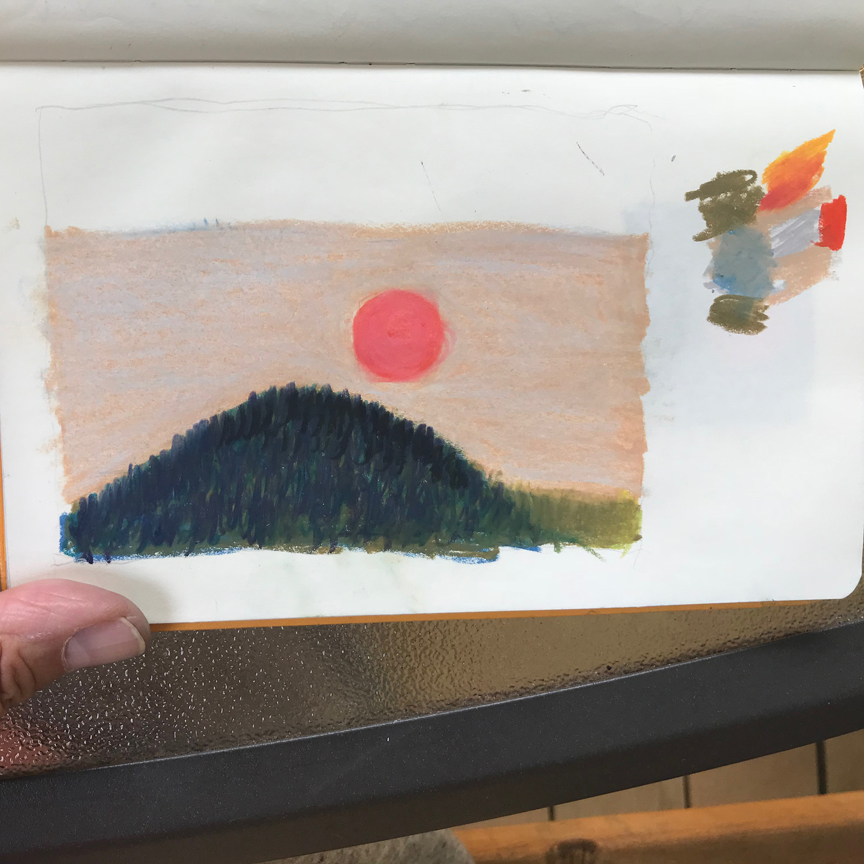 Erik did a small thumbnail sketch to test how his colors worked together before going into a larger sketch -note colors used on right.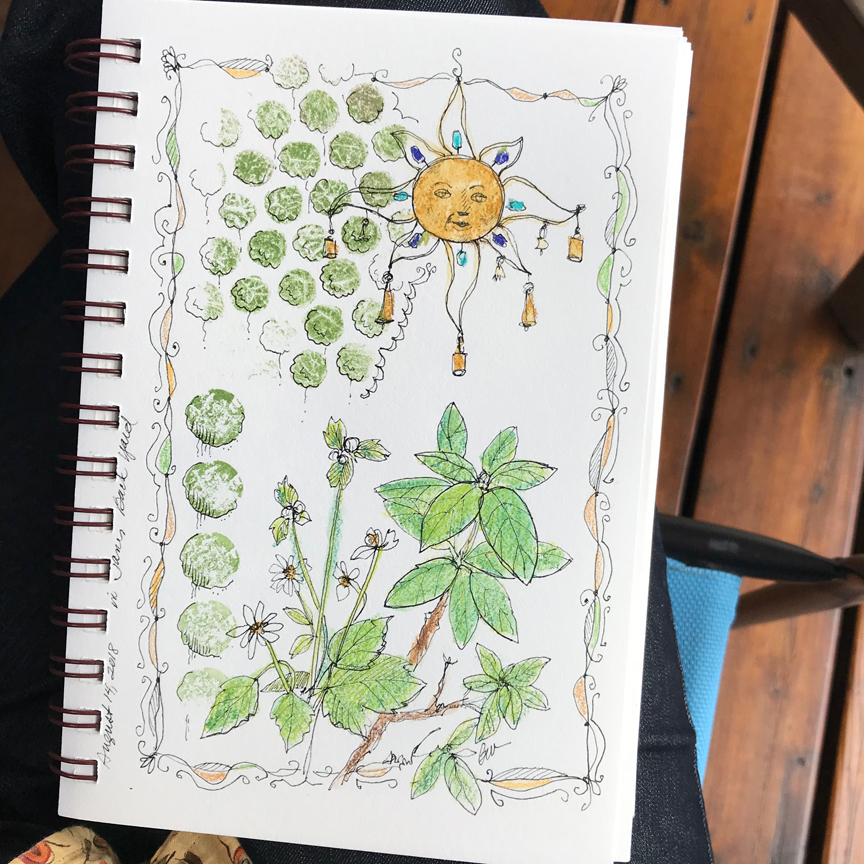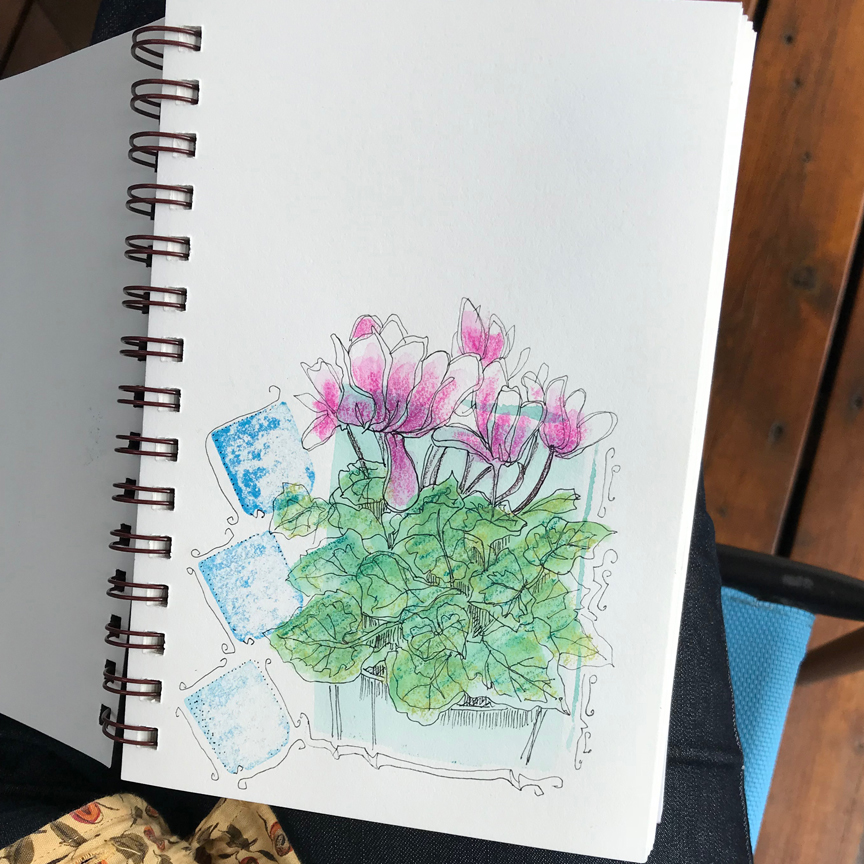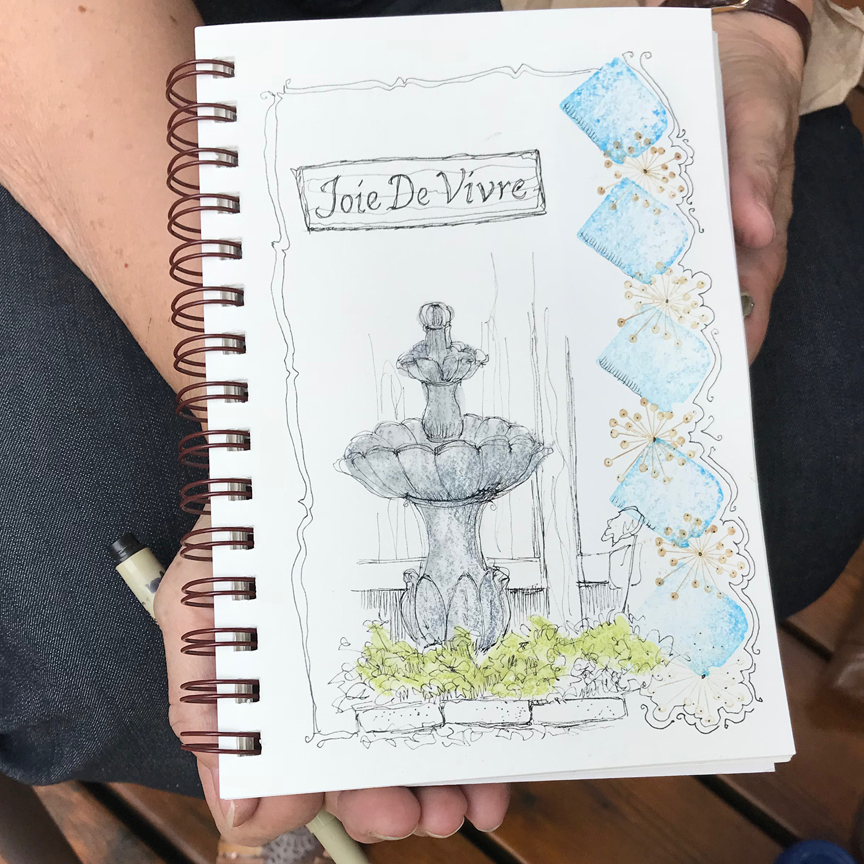 Bev is so adept at sketching that she was able to turn out three sketches during our time together, incorporating stamped pages.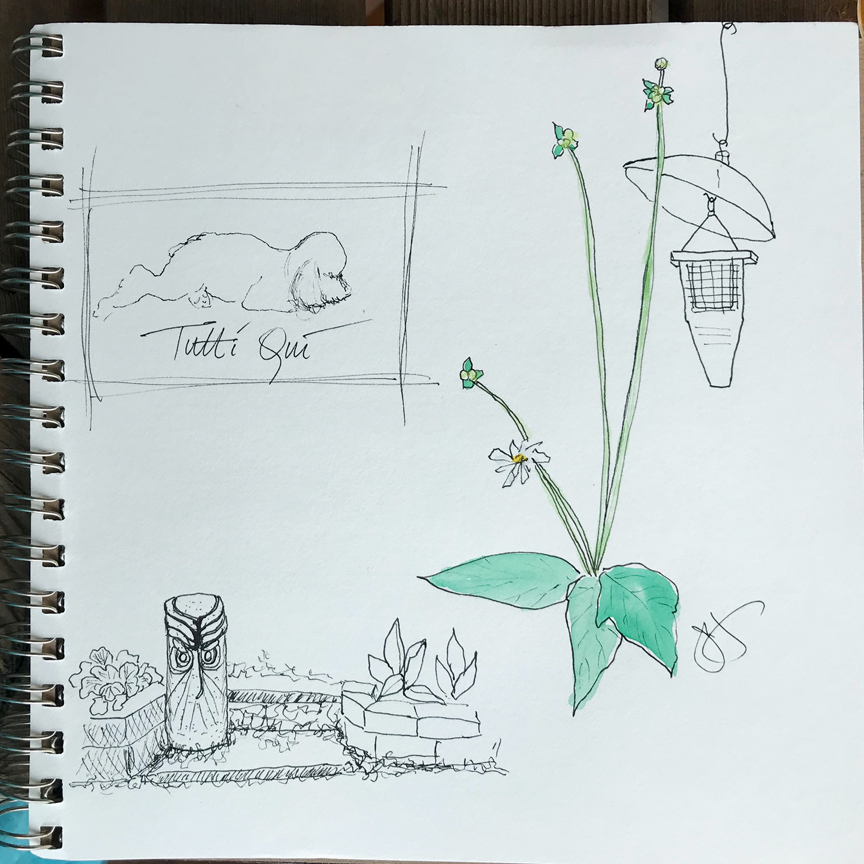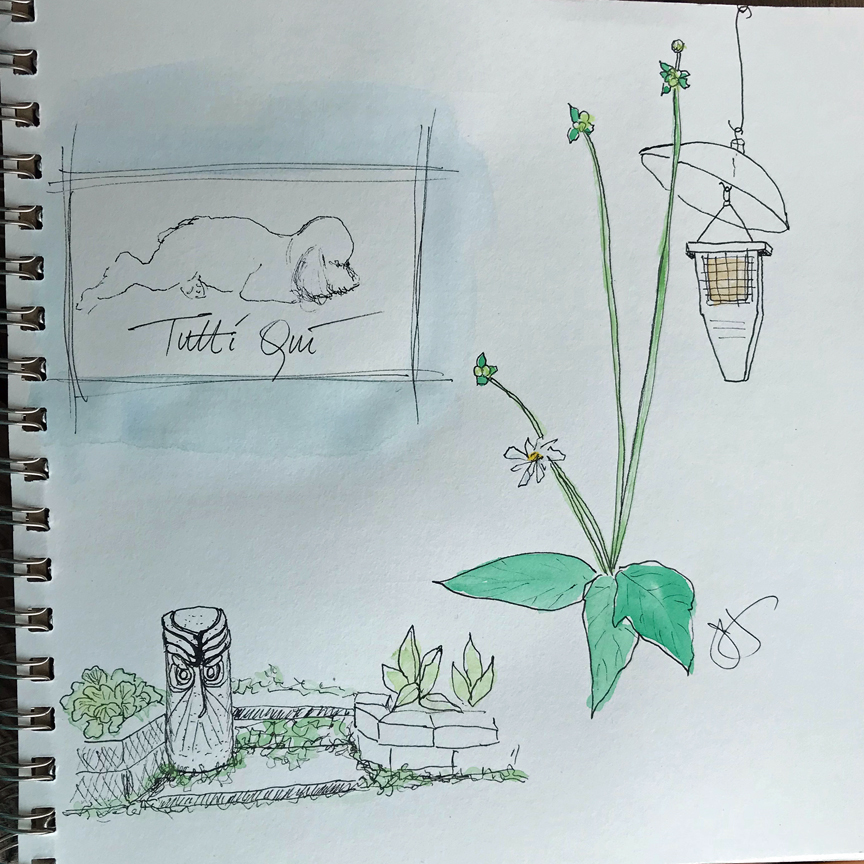 Jane did a series of vignettes of what she saw, even her dog Tutti. Last page in this square sketchbook! Hooray! On to the next.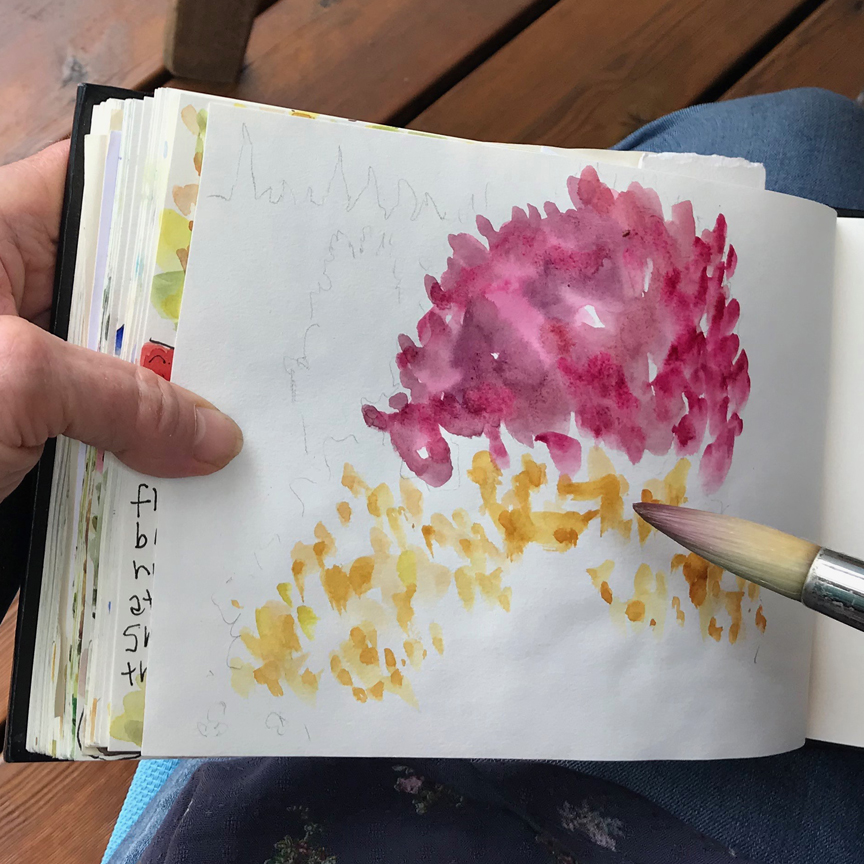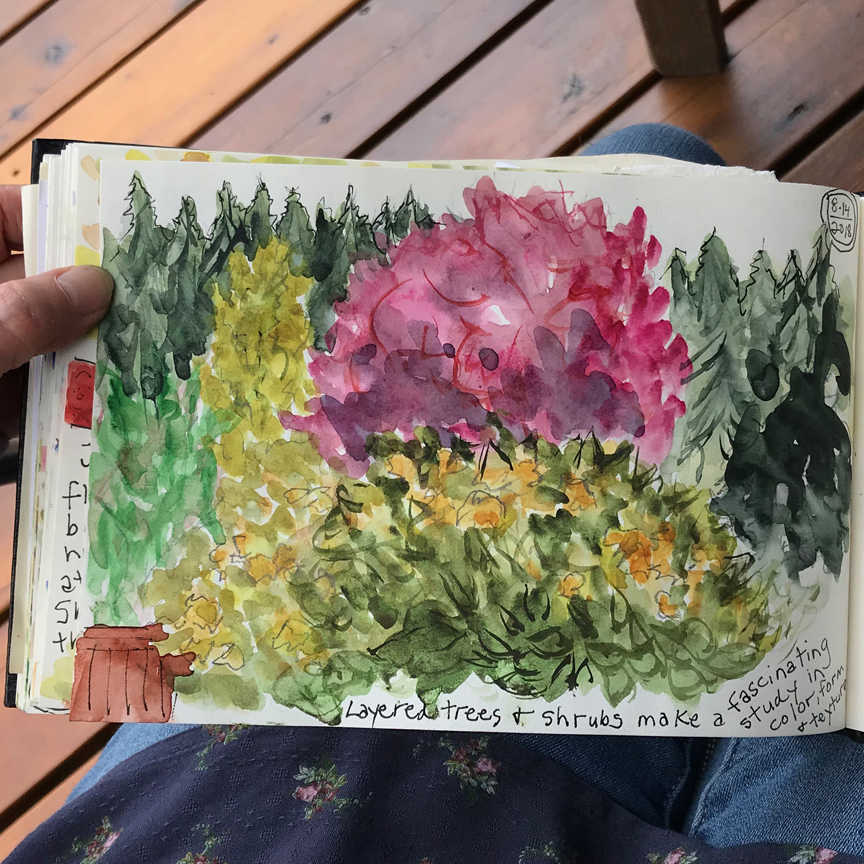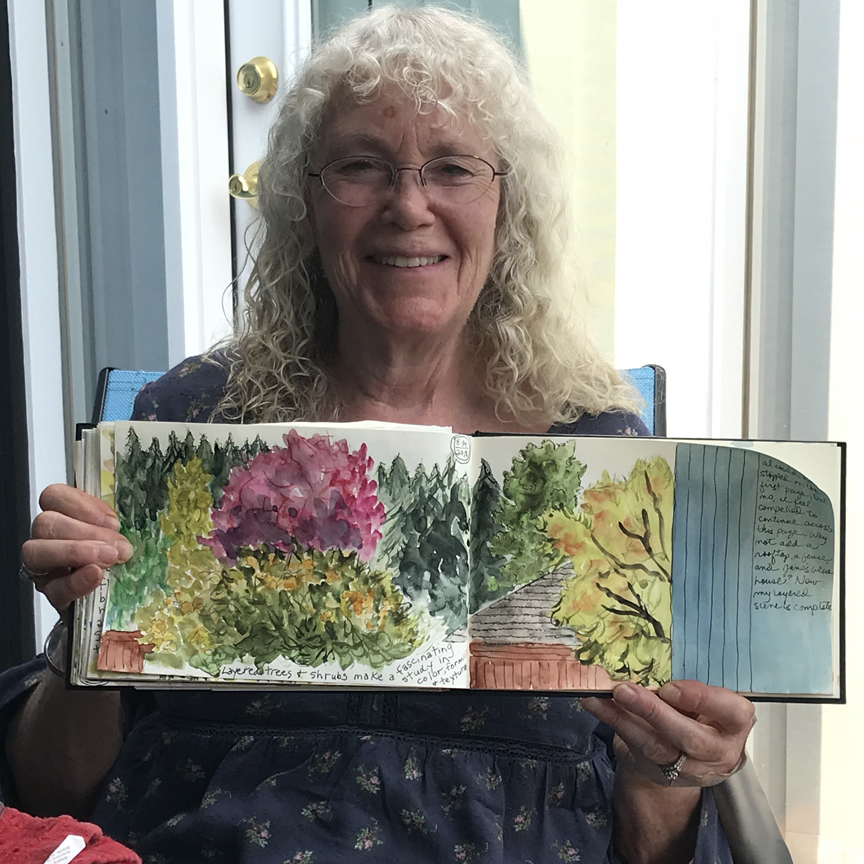 Tricia used her Goliath paint brush to make up for lost time, and did a two page spread including matching the new color on Jane's house.