New Day Bakery, Eugene, OR
We enjoyed sketching in their sunny courtyard so much that I forgot to take pictures of the 15 of us who were there! Here's what we did: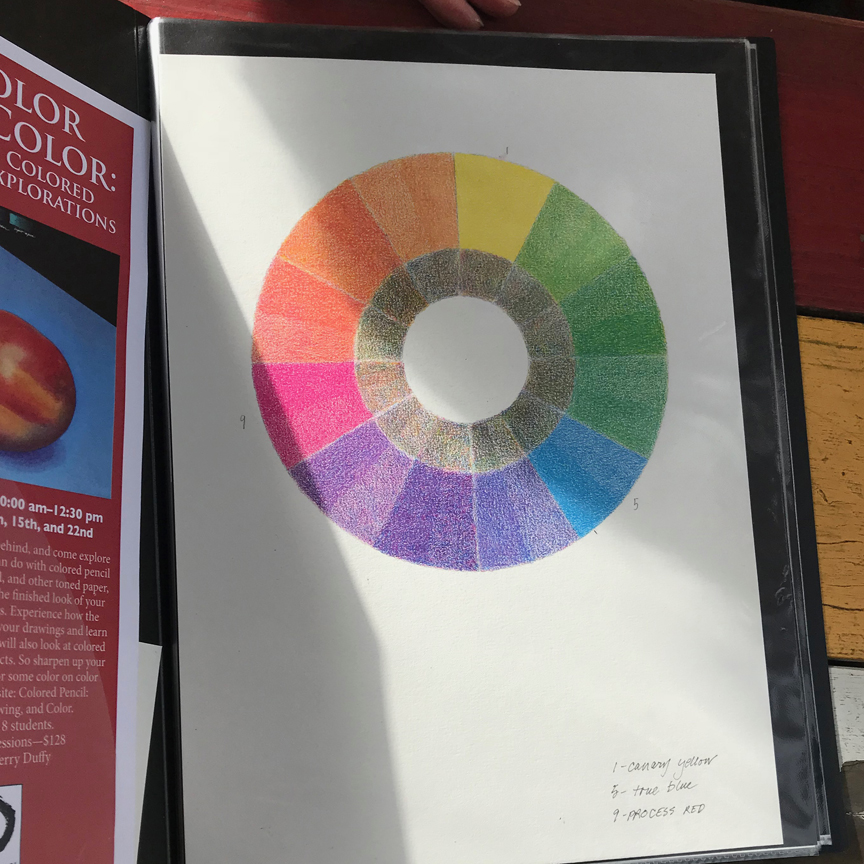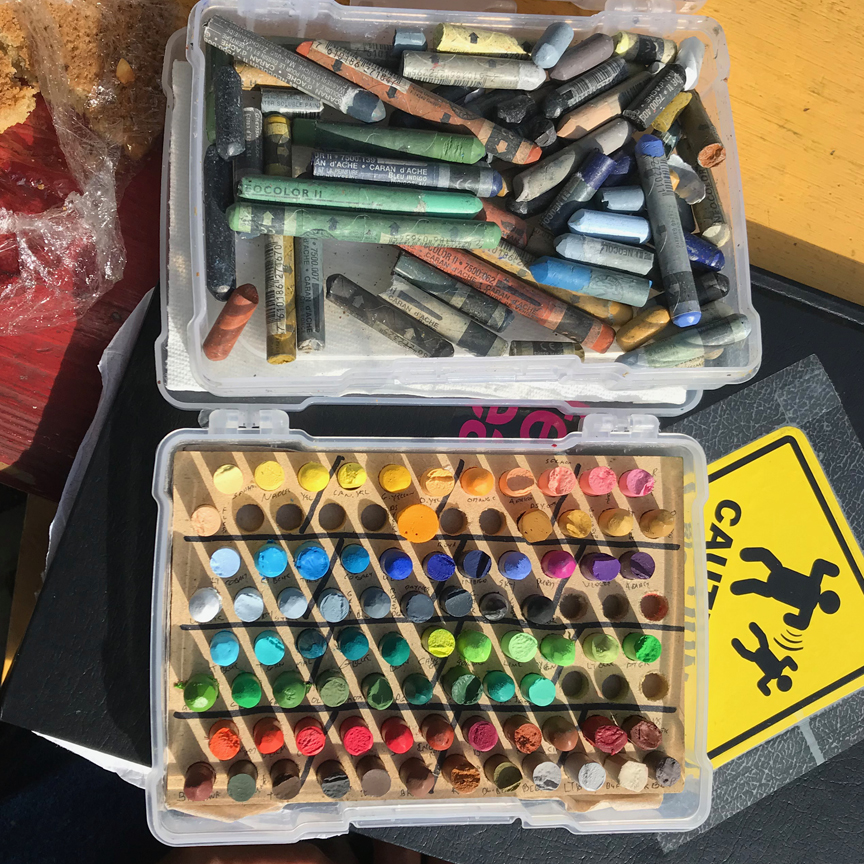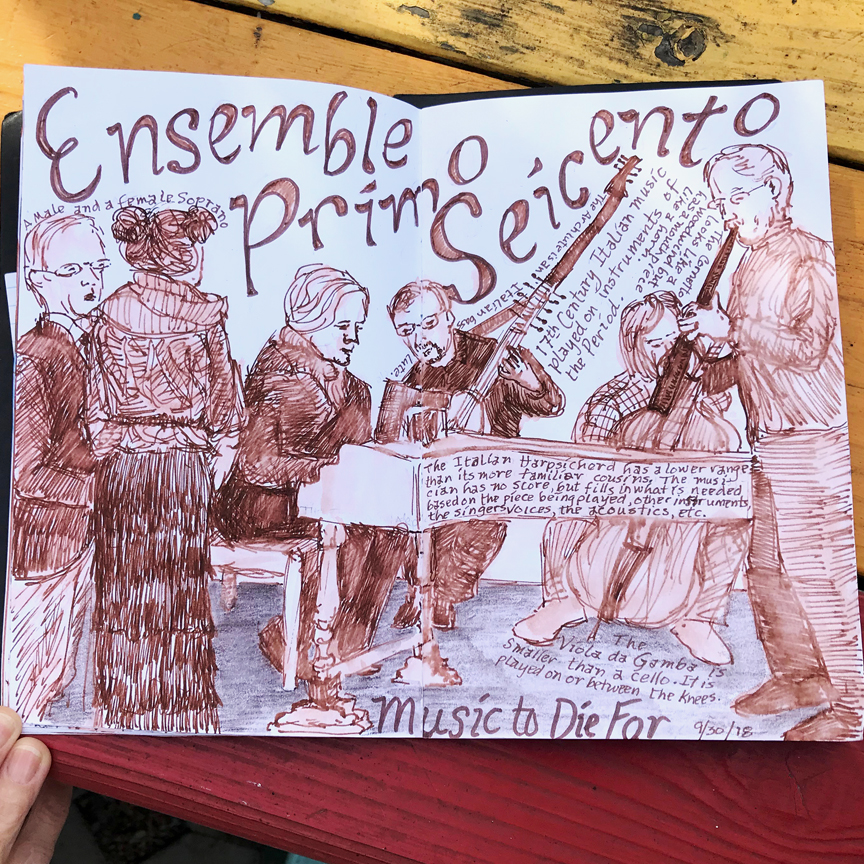 Marsha shared her 3 colored pencil color-wheel, Hugh had a new holder he made for his crayons (& all labeled, as opposed to Erik's helter-skelter container), & Barb S had a story of a music event.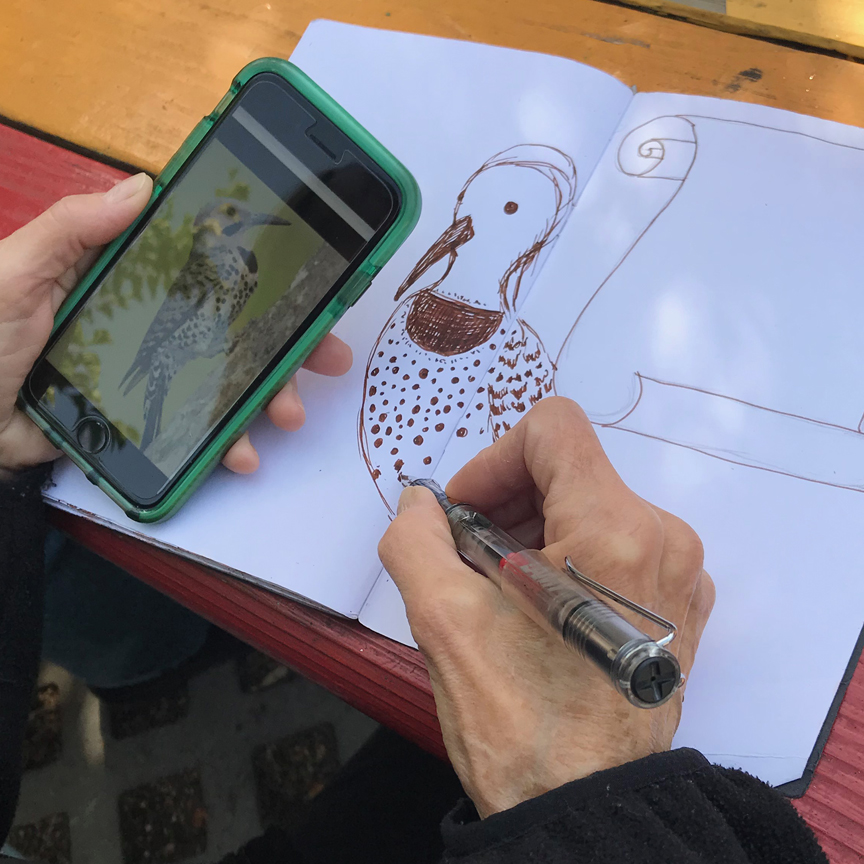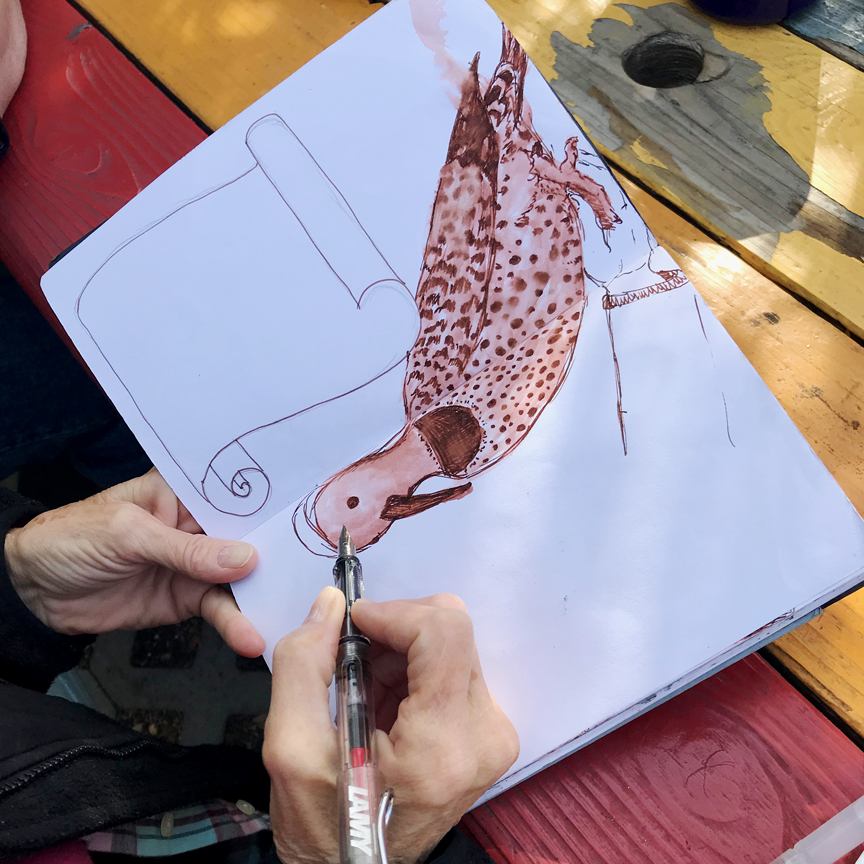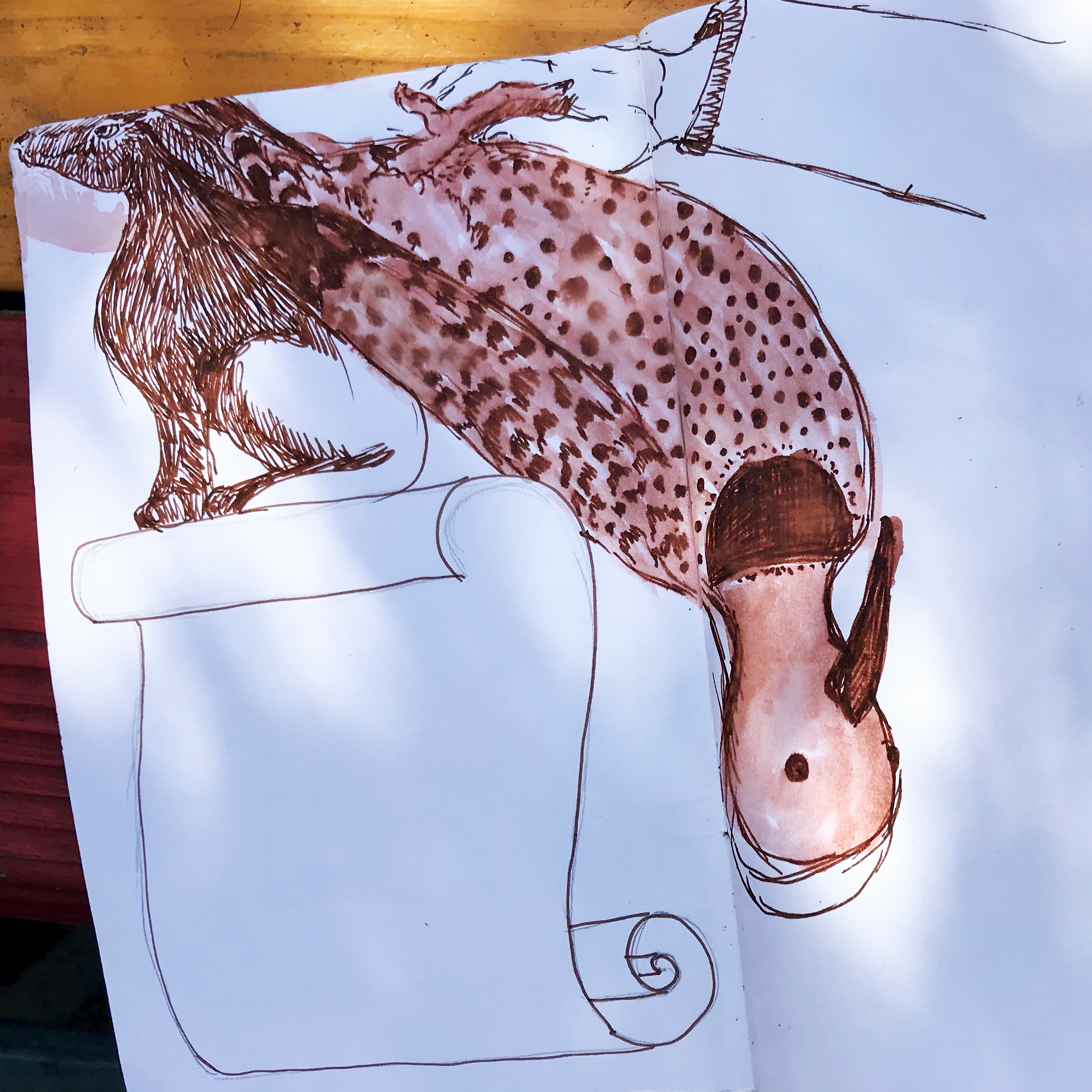 There had been a chance of rain, so Barb Sh came prepared with a bird photo for her ongoing visual journaling – keep posted on this!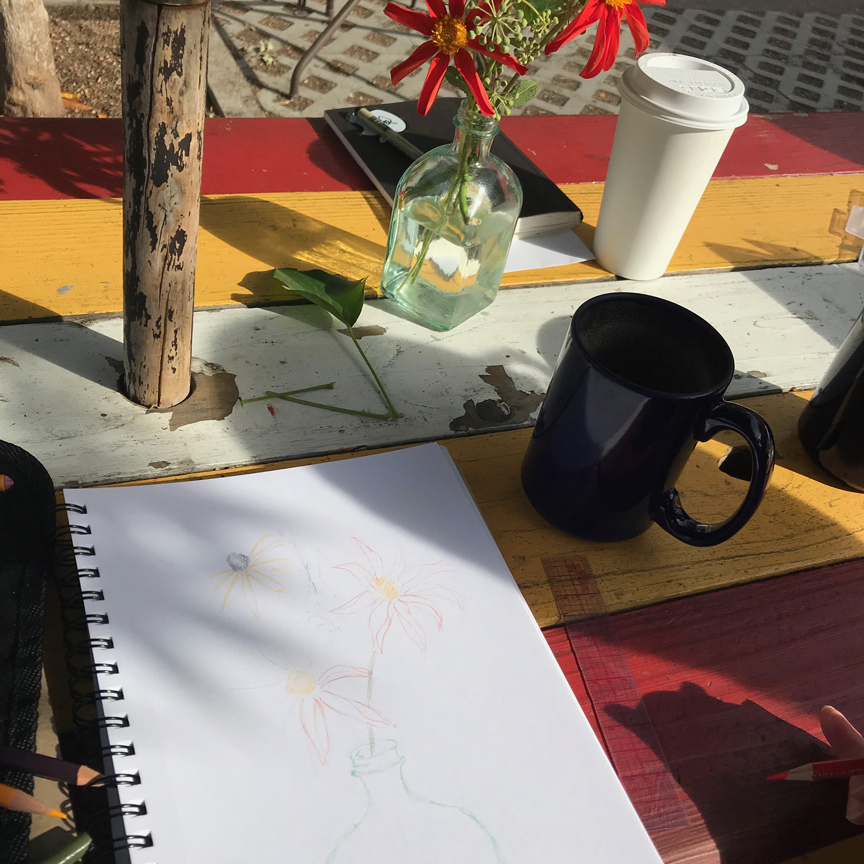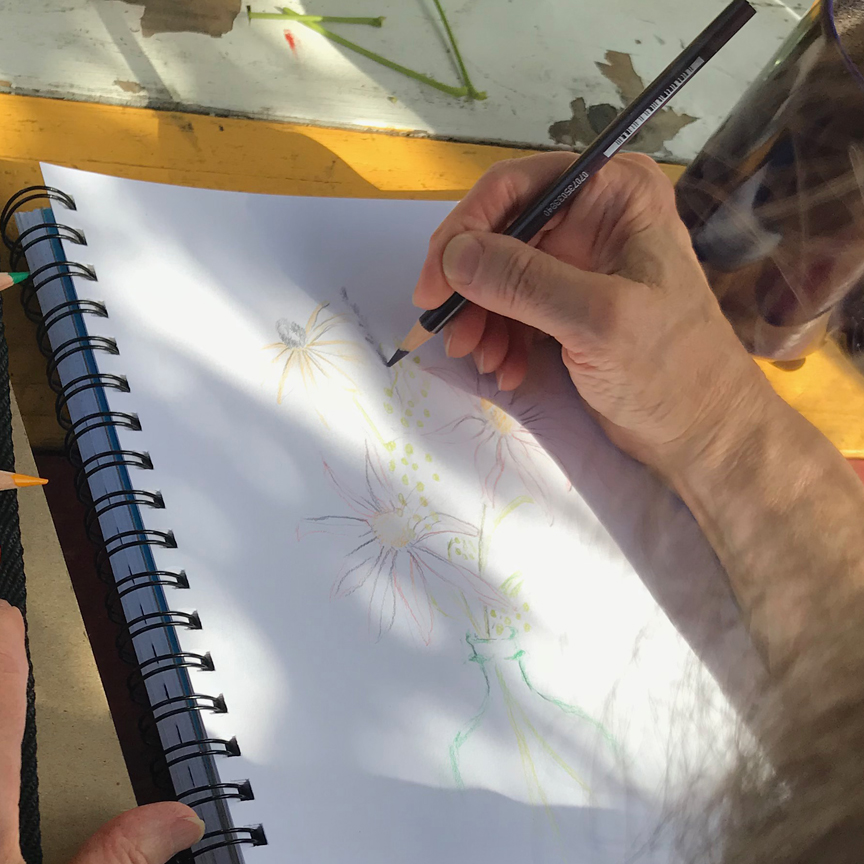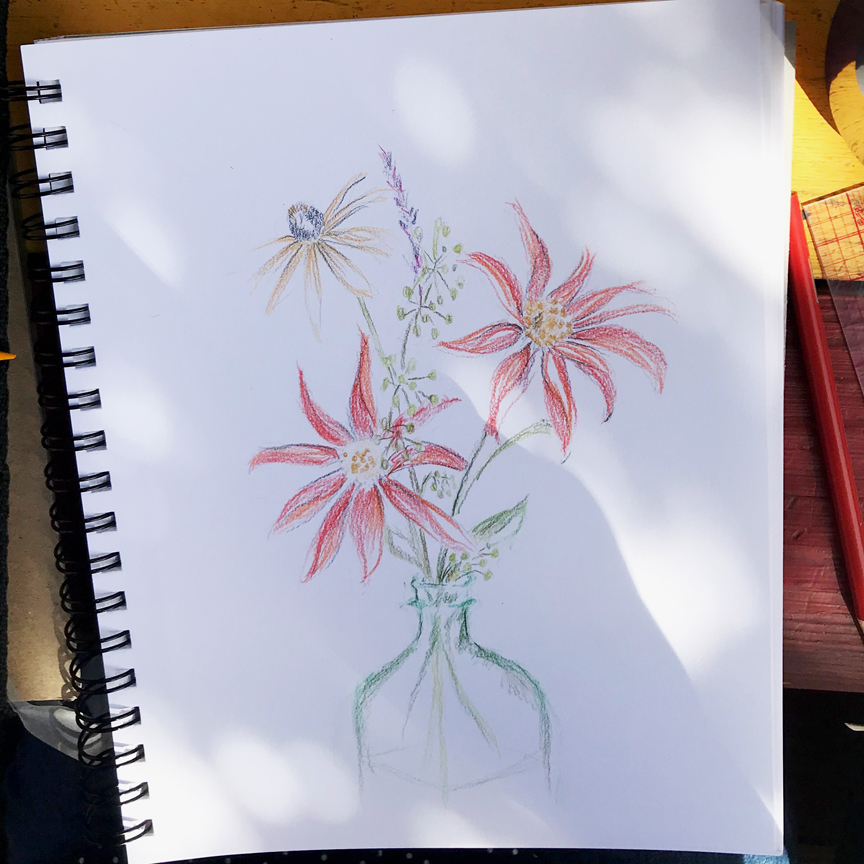 Marsha brought a new bouquet in her square glass vase, and many of us tried tackling that rascally glass vase, & the flowers, too.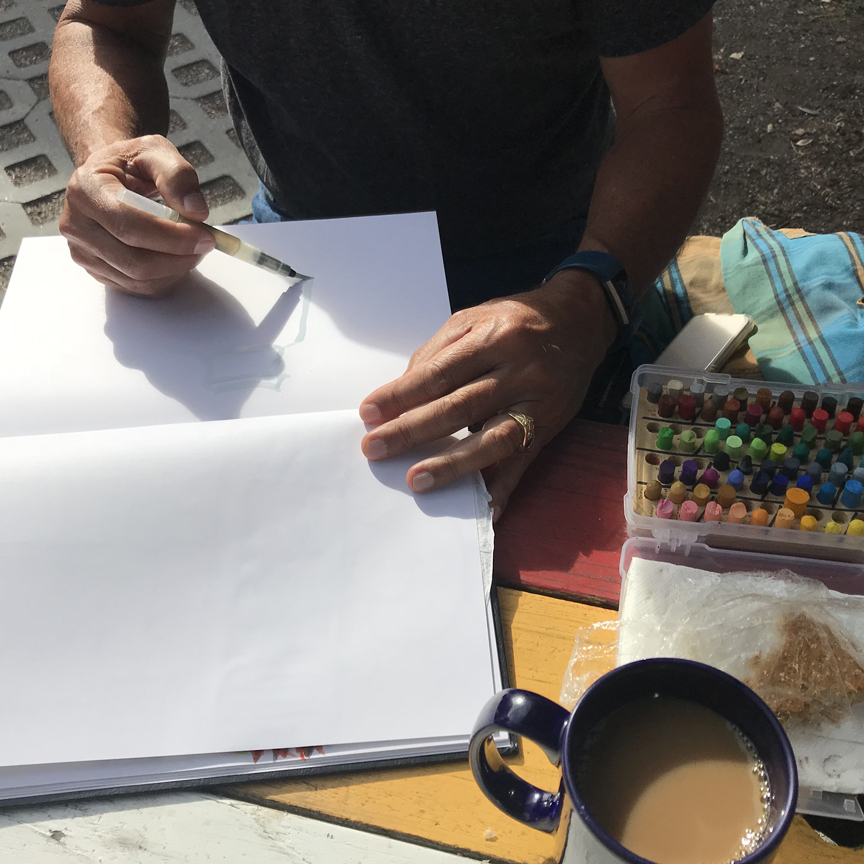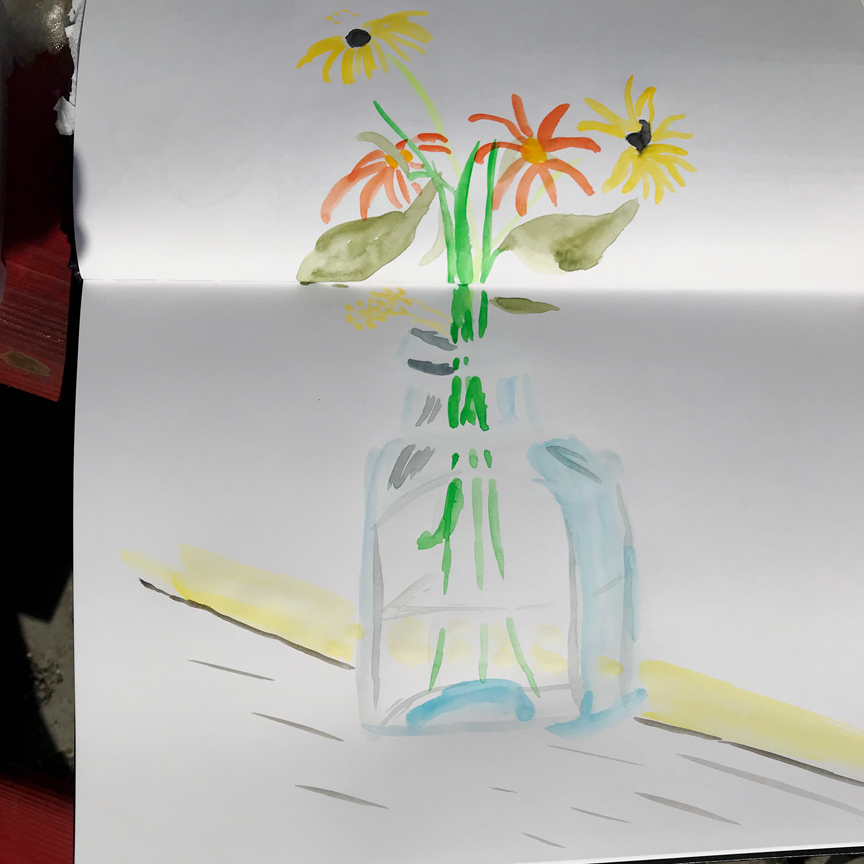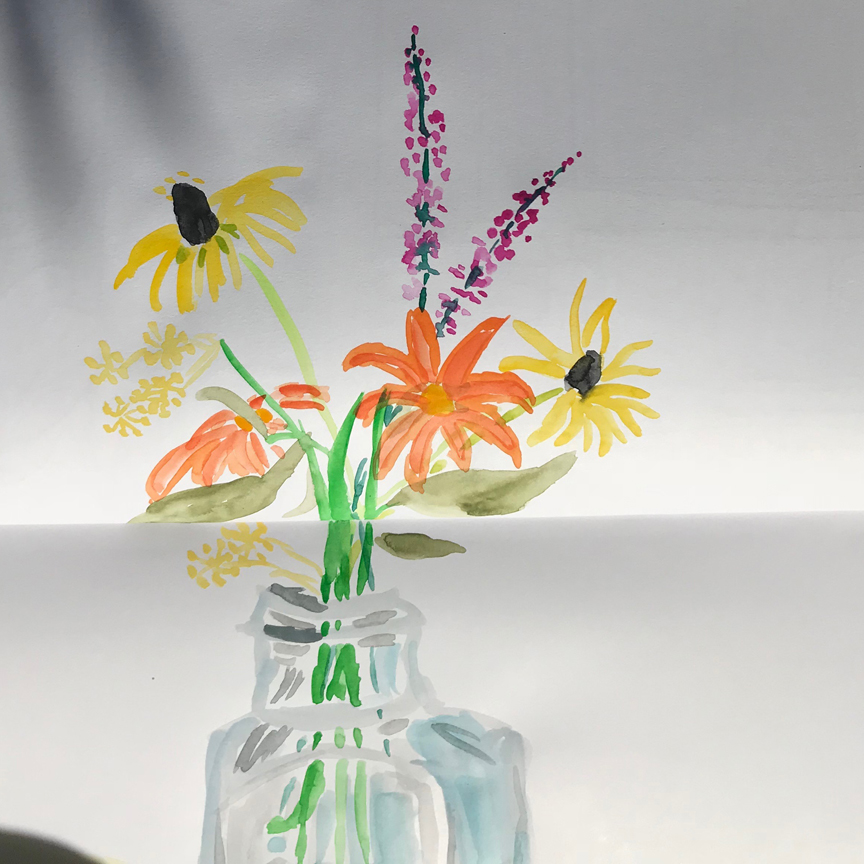 Hugh took a water brush directly to the crayons in his new holder, and after picking up pigment got a nice loose watercolor effect.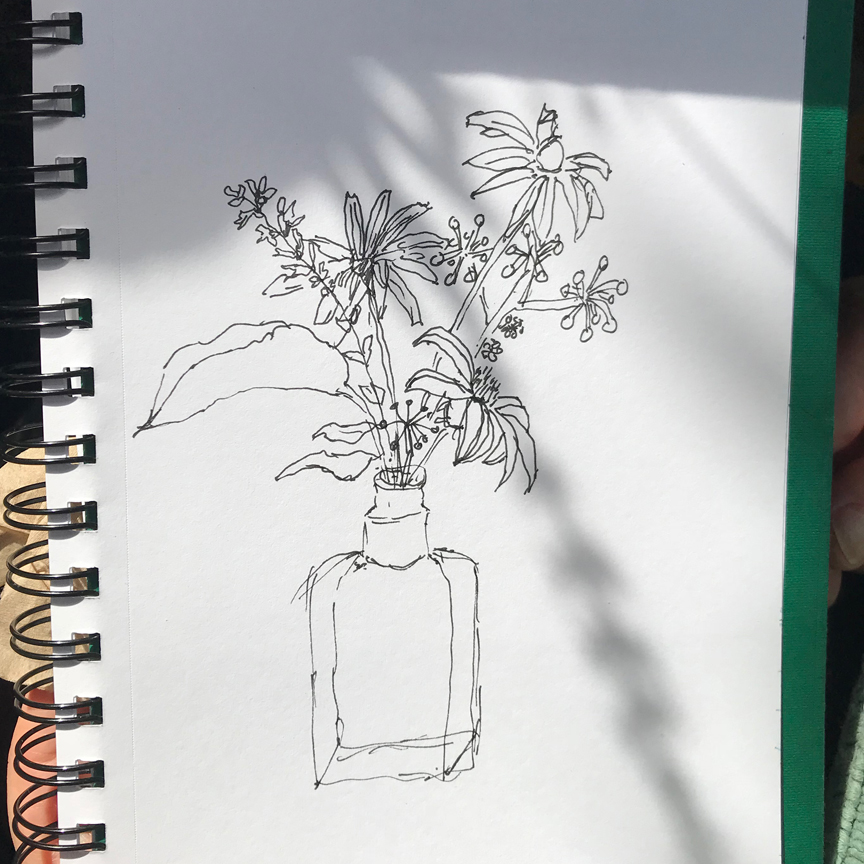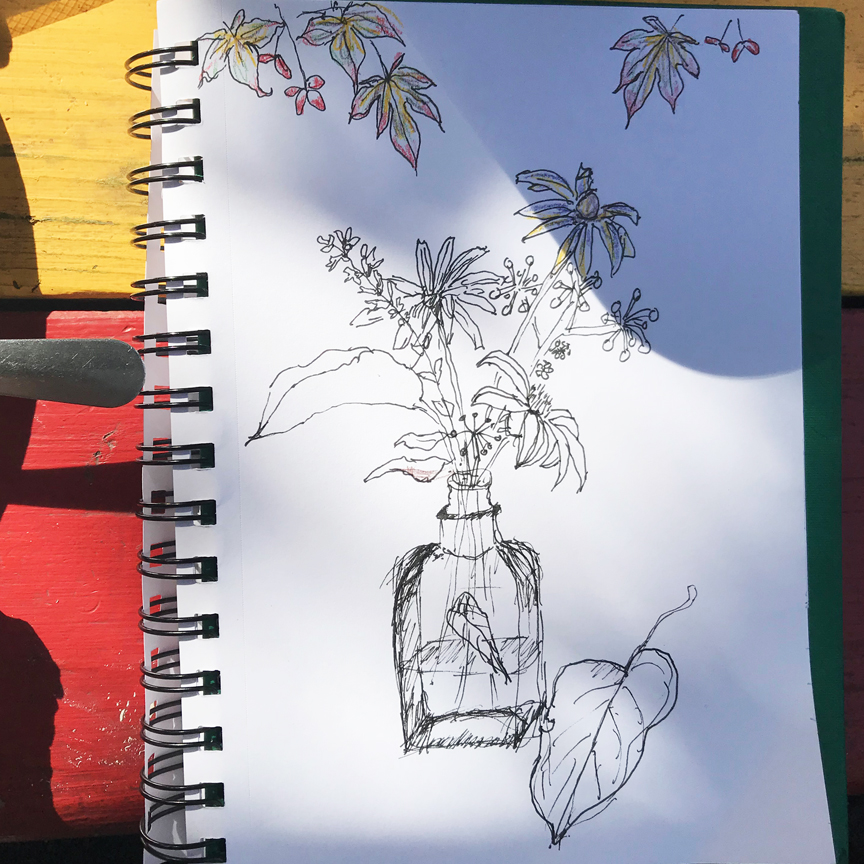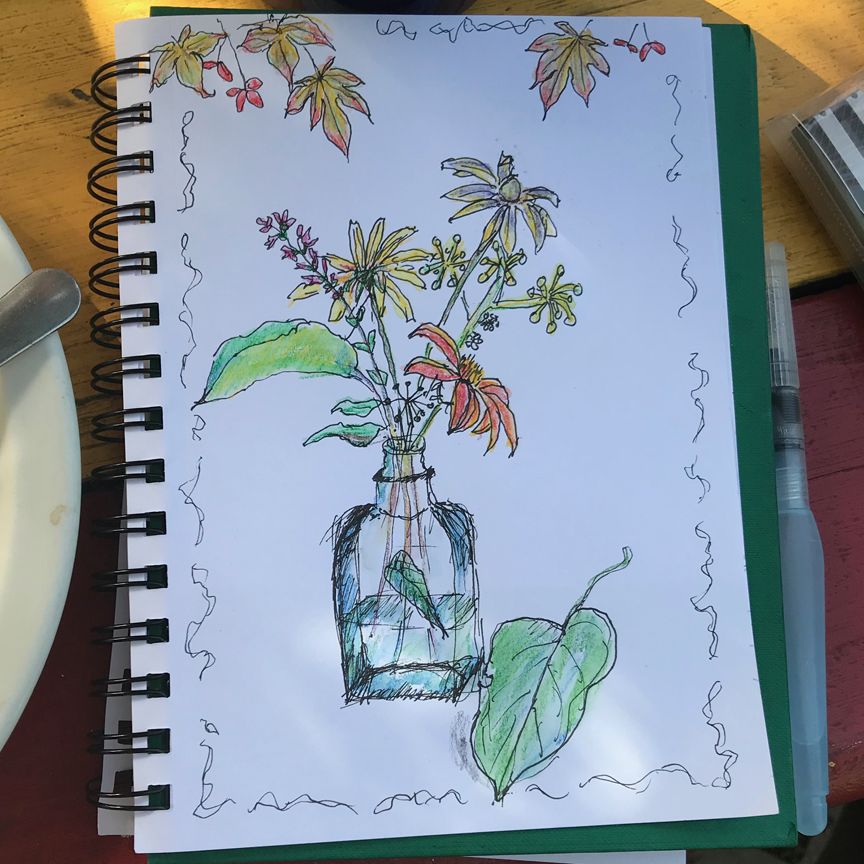 Laura, on the other side of the table, did her sketch in ink, added colored pencil and a decorated border – quite a delight!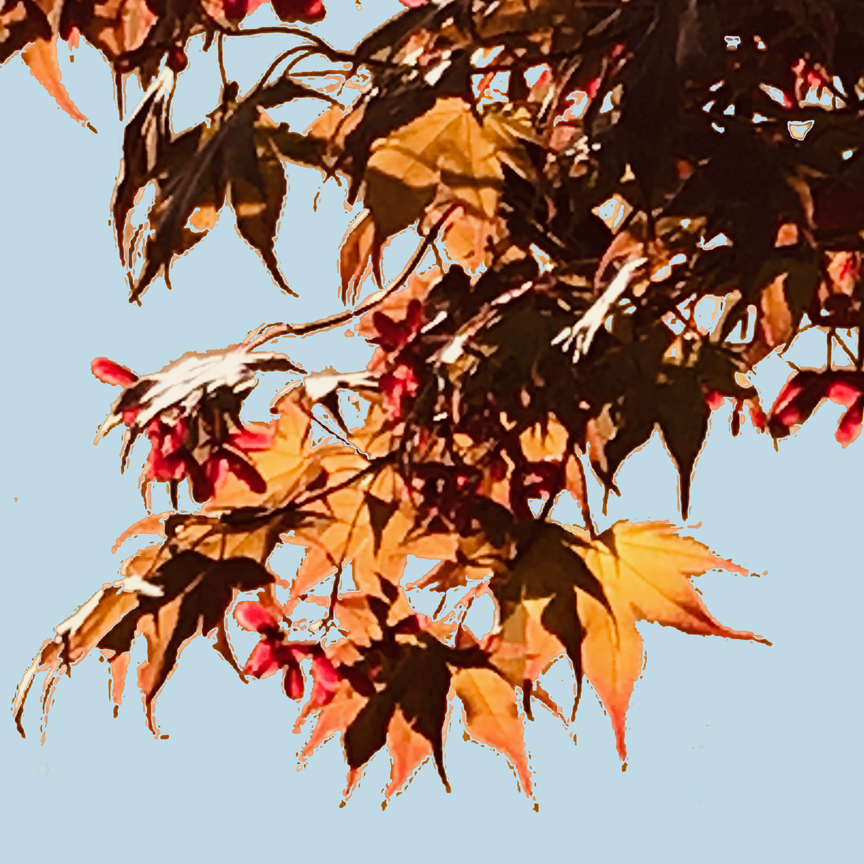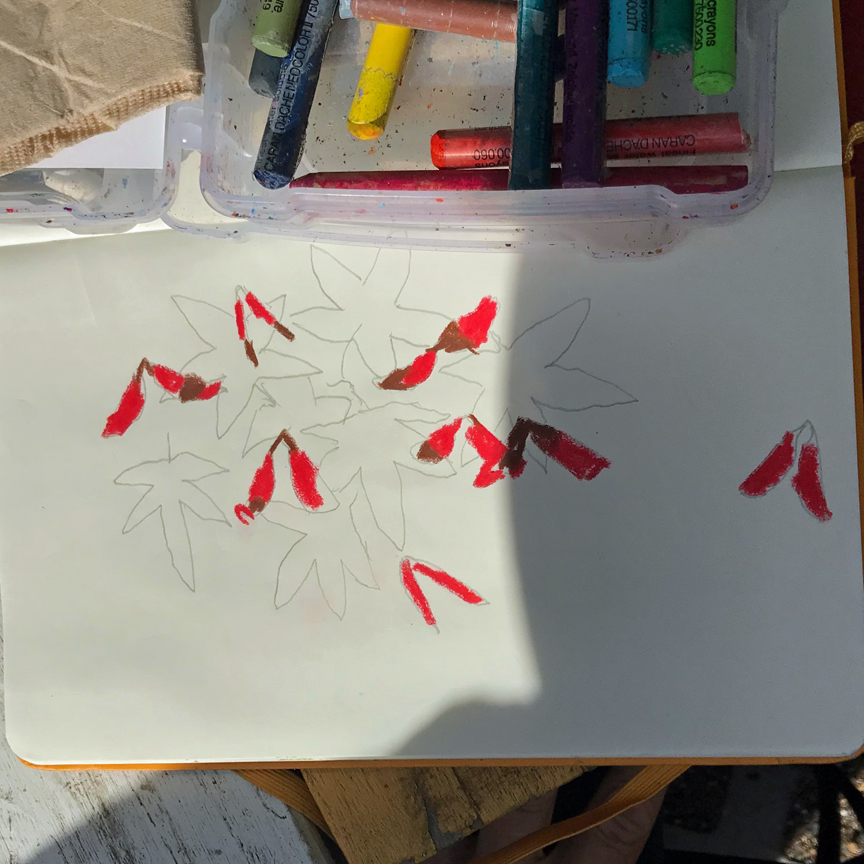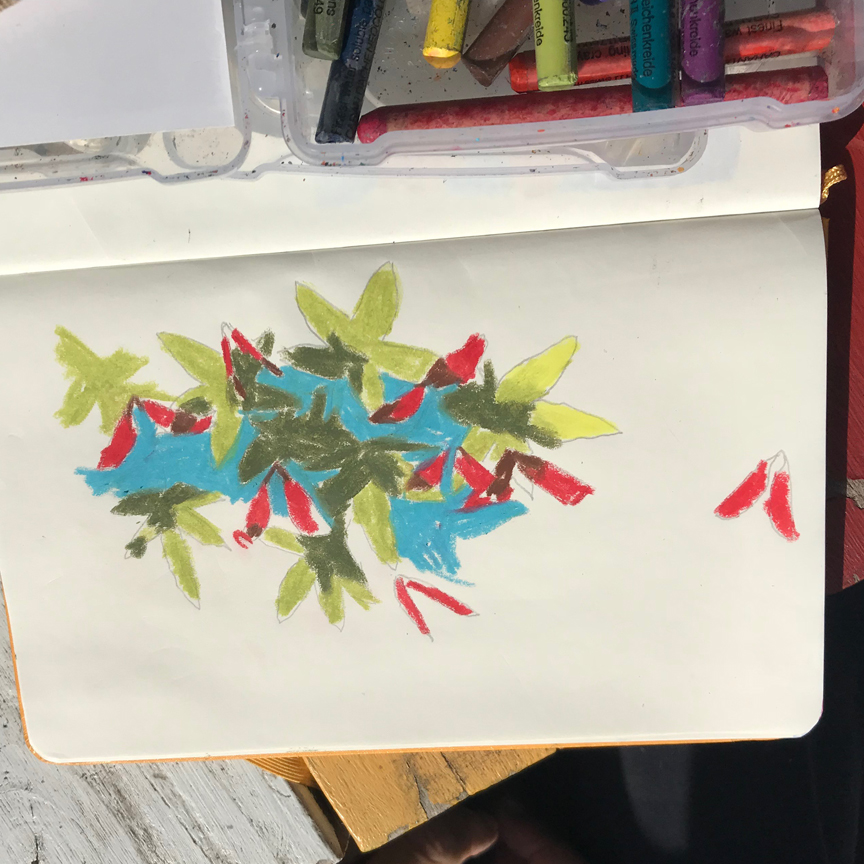 The maple tree leaves & seed pods caught Erik's eye. This is just the beginning of his sketch, so check back later for the finish.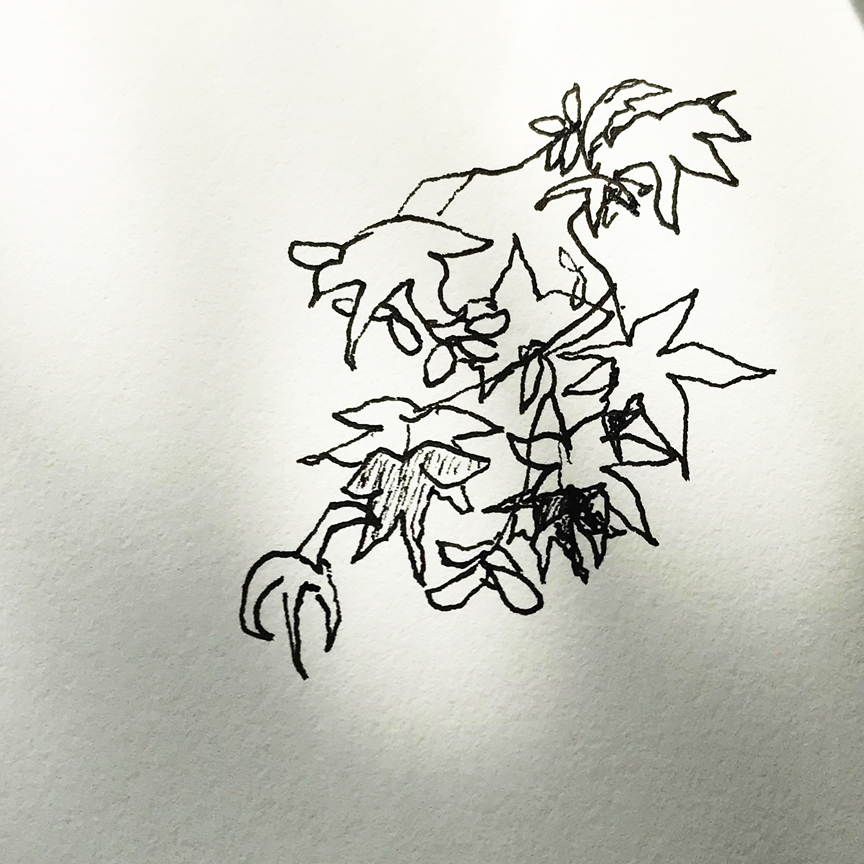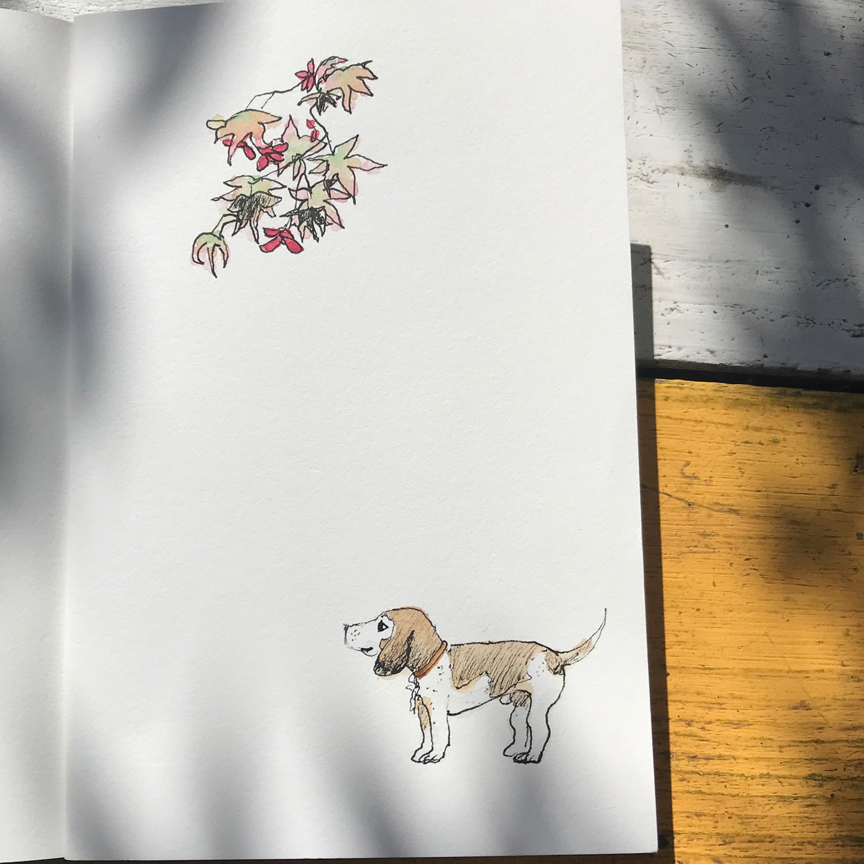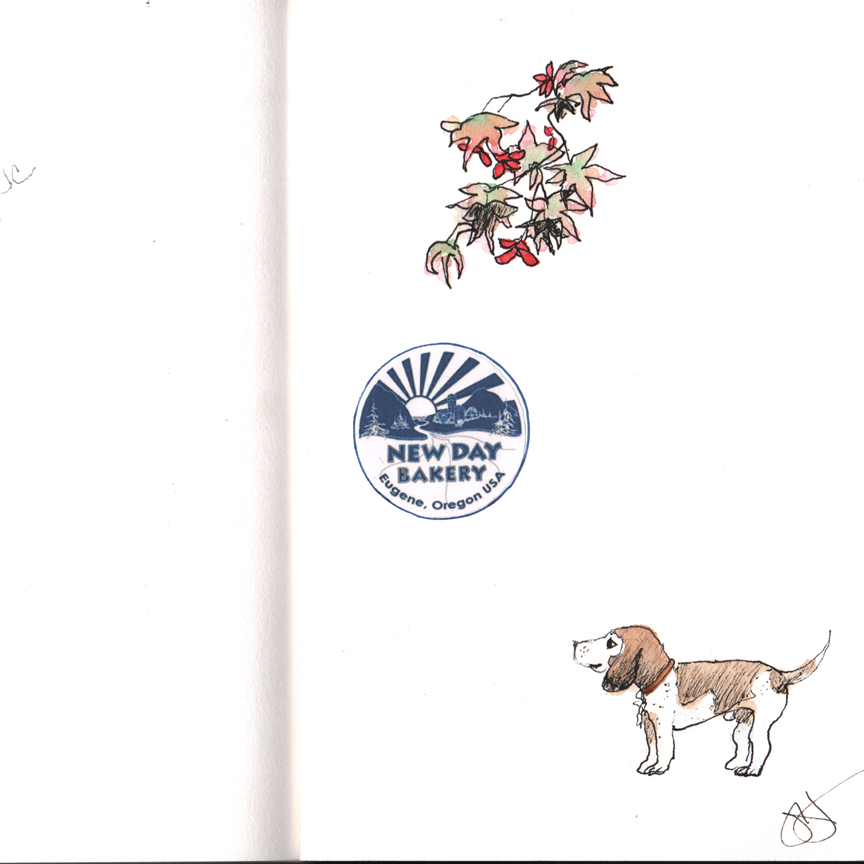 Jane did a little doodle sketch of the leaves, too, then a dog at a nearby table grabbed her attention. Logo added after she got home.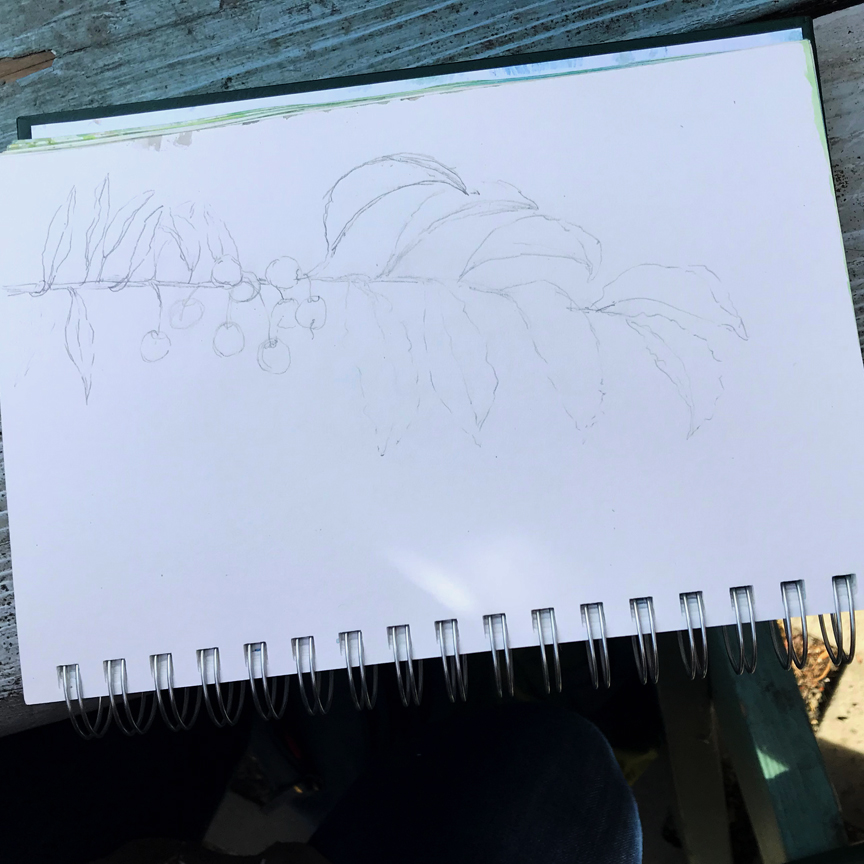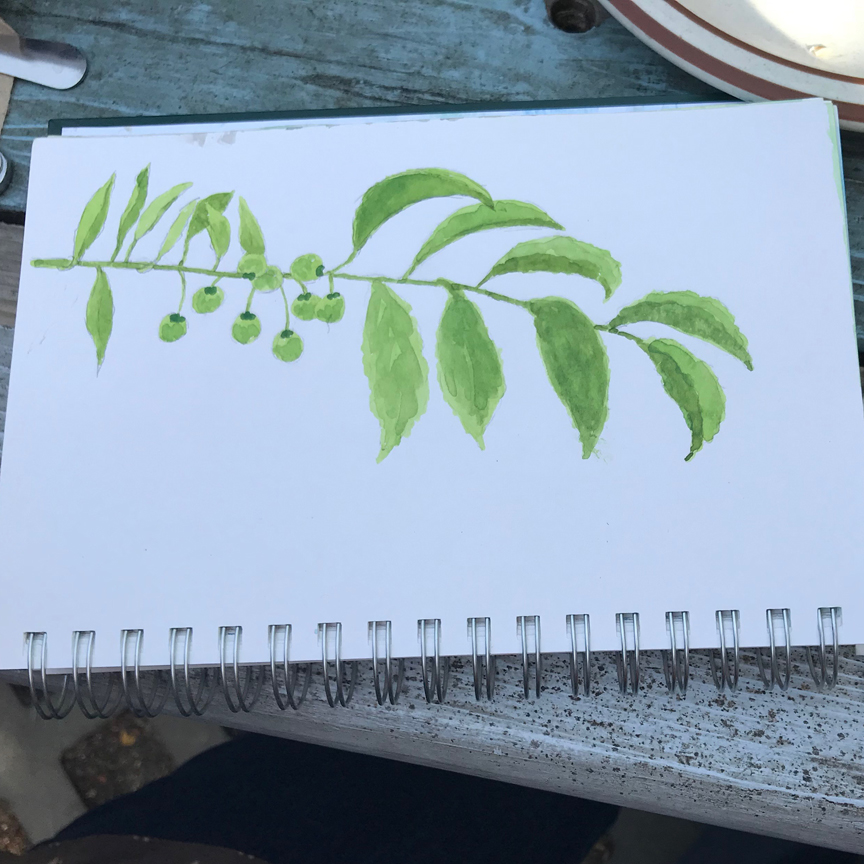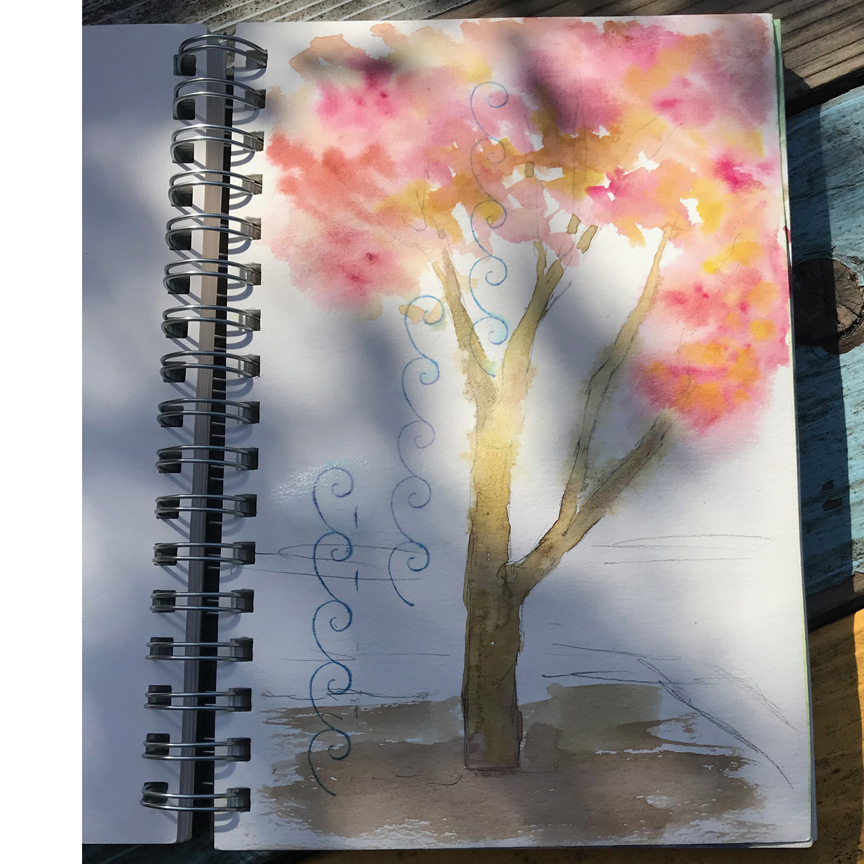 Danita sketched a little limb from the Japanese snowbell tree before moving on to a wet-on-wet painting sketch of the maple tree.  Sweet.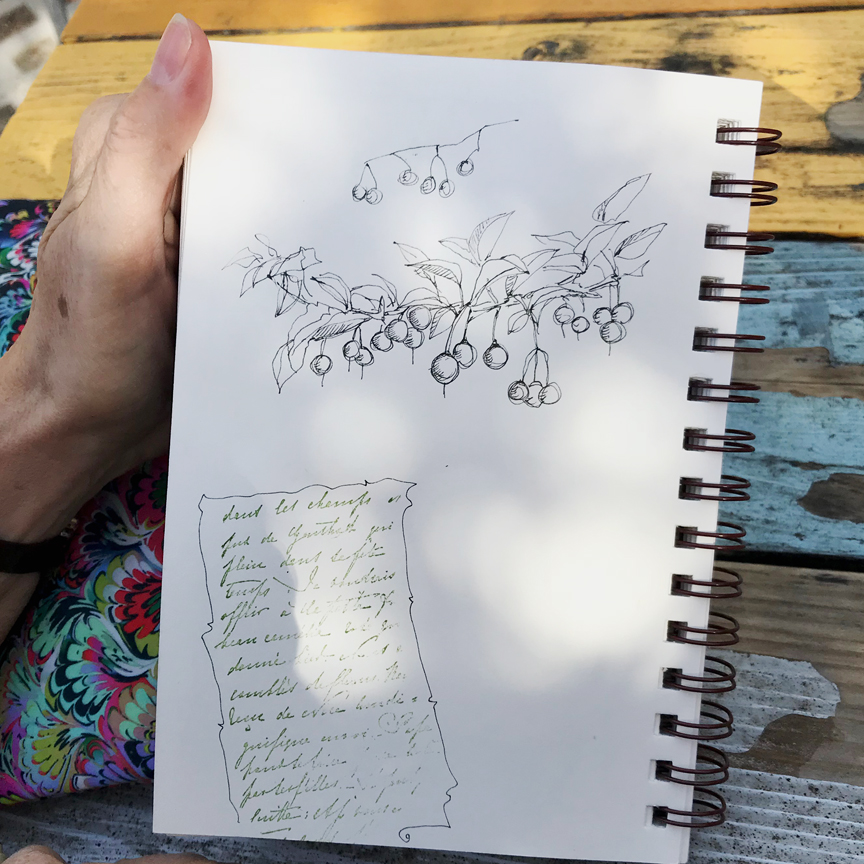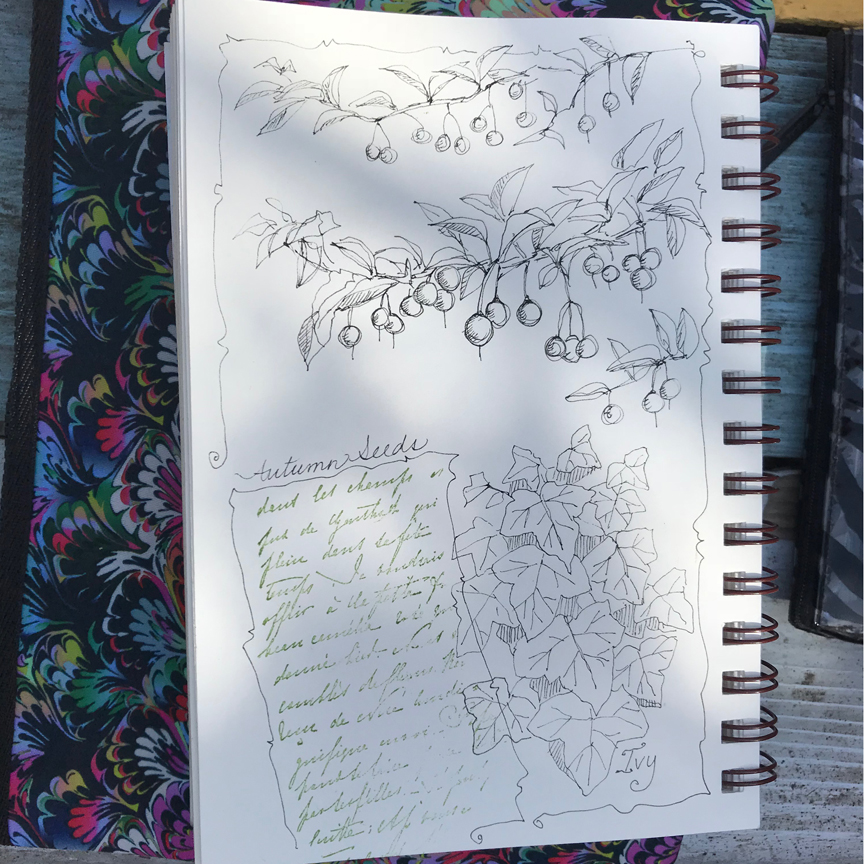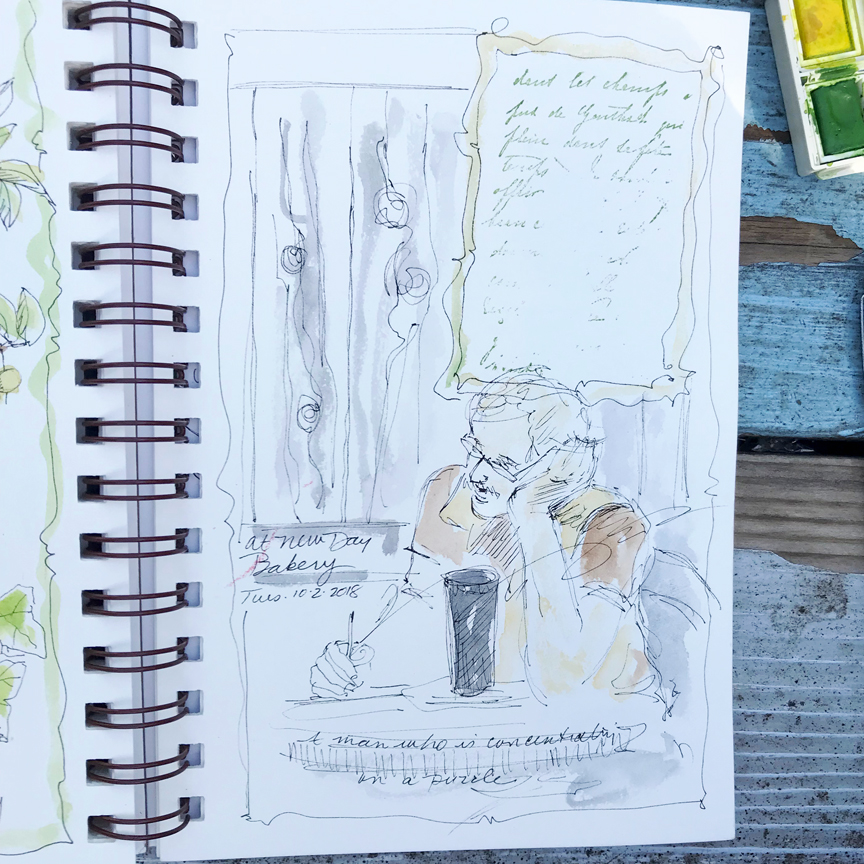 Bev was intrigued by the snowbells, too, then dared to do a sketch of a guy at a nearby table (who not only kept moving, but got up & left!)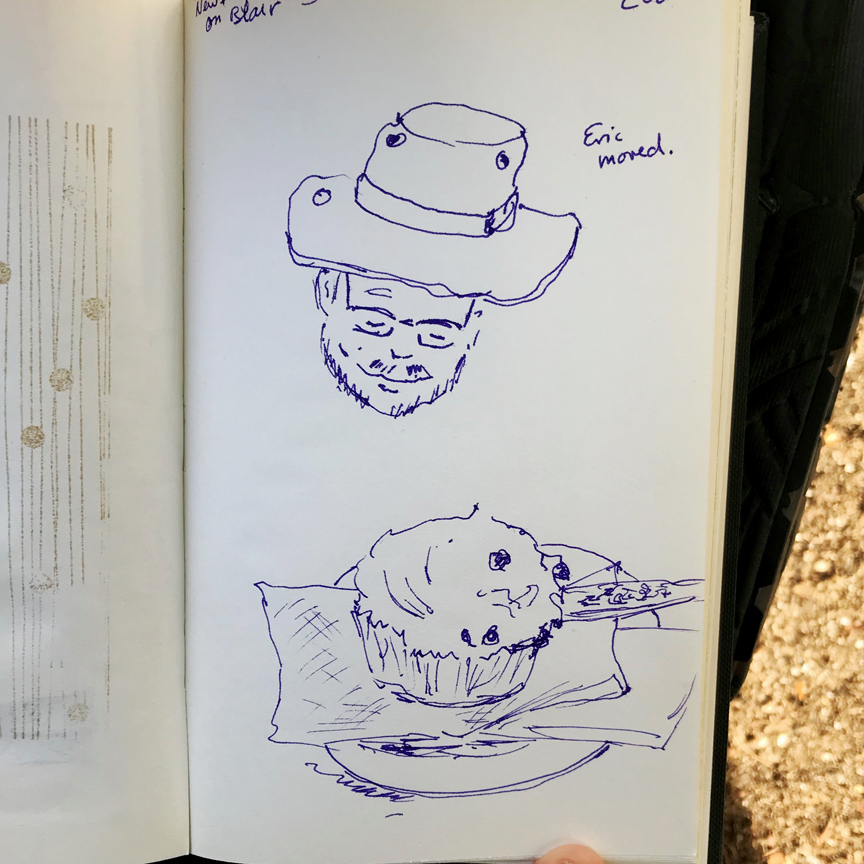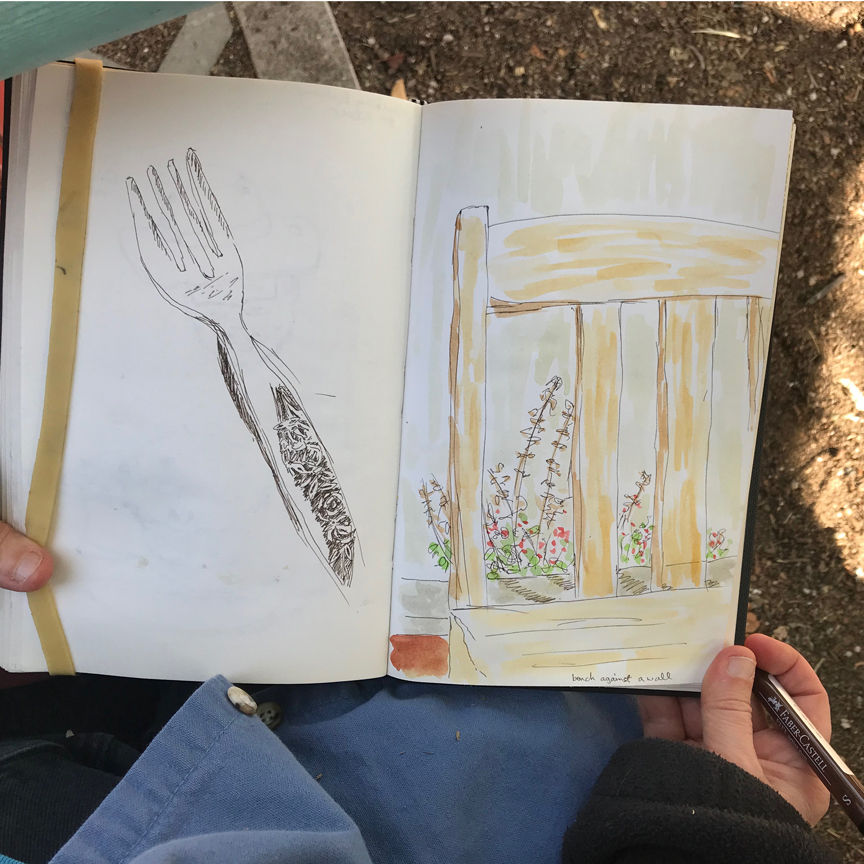 Daisy got in a quick likeness of Erik (who also moved!), her muffin, the fork, and the flowers through the bench backing. Busy, busy!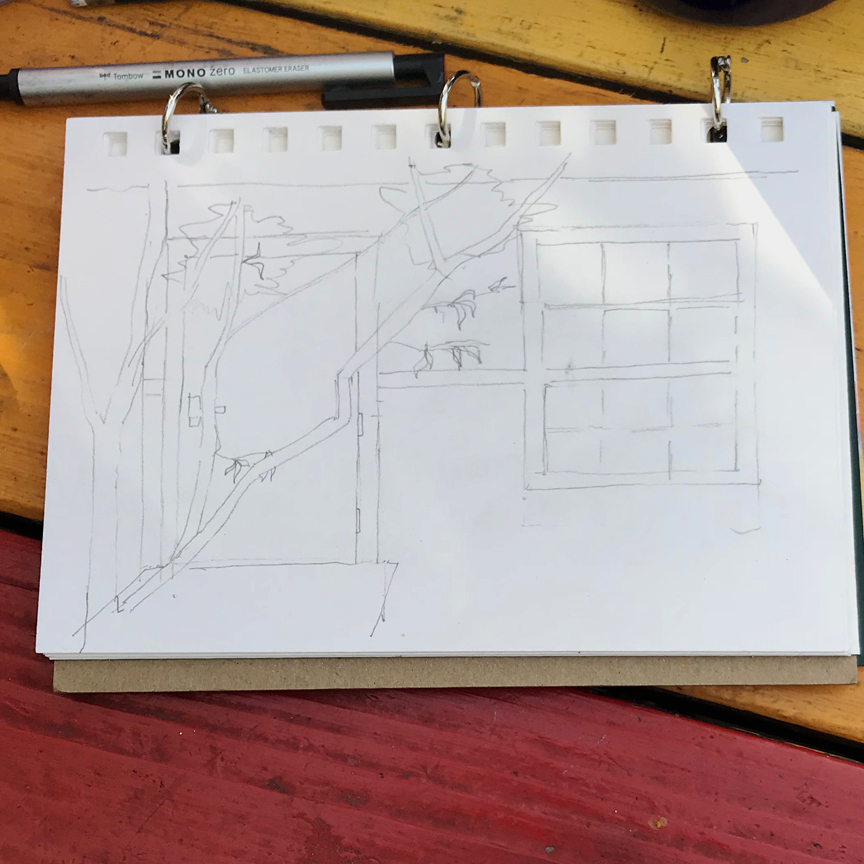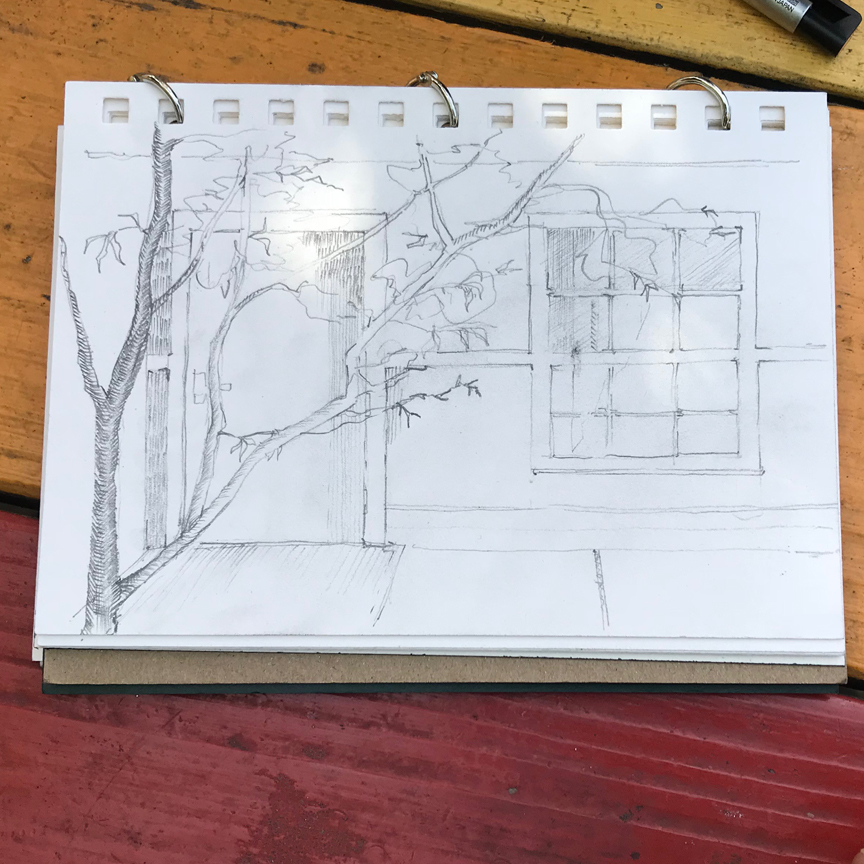 Serge added the charm of the tree limb to his sketch of the building – look at those reflections in the windows! Beautifully done.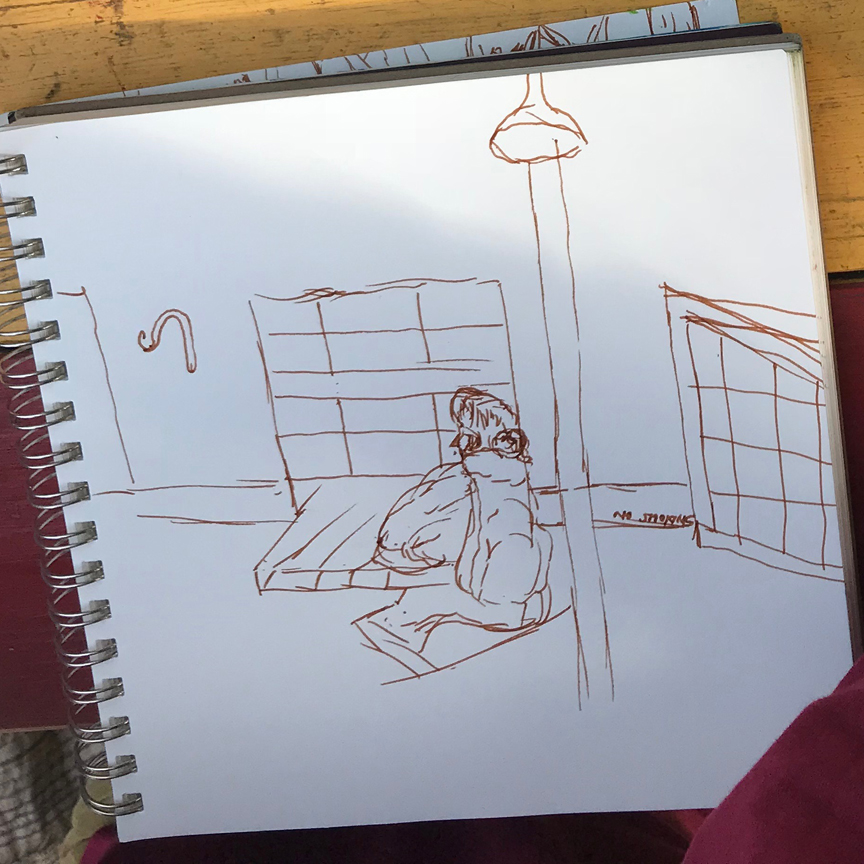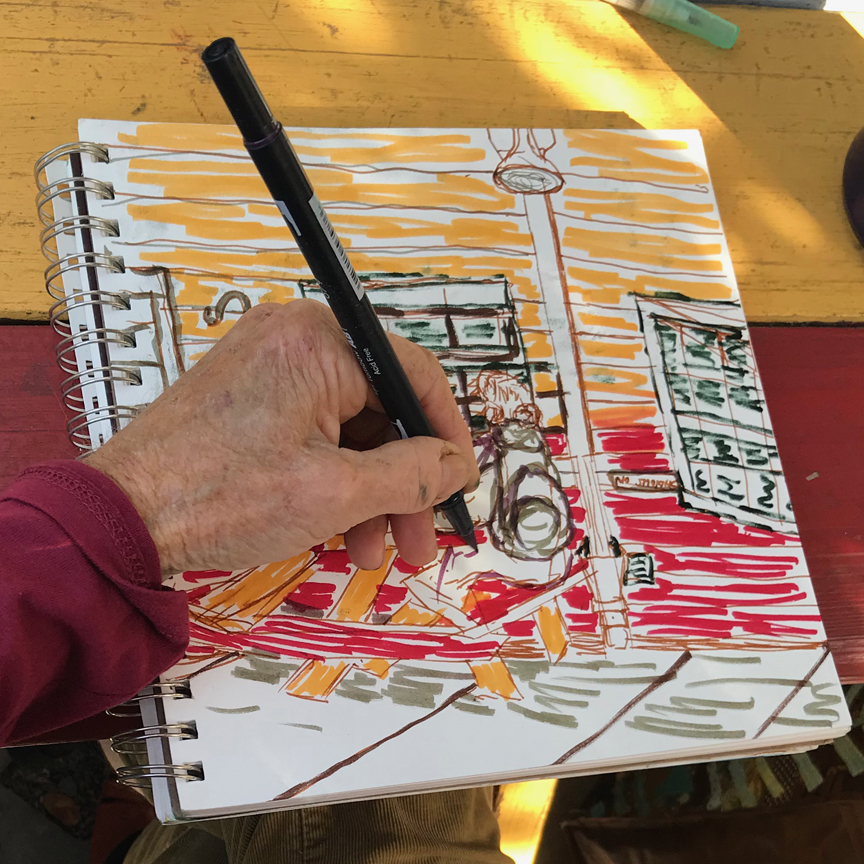 Penny J tackled one of the picnic tables set at an angle – a perspec-tive nightmare! But it got better when she just kept at it. Good.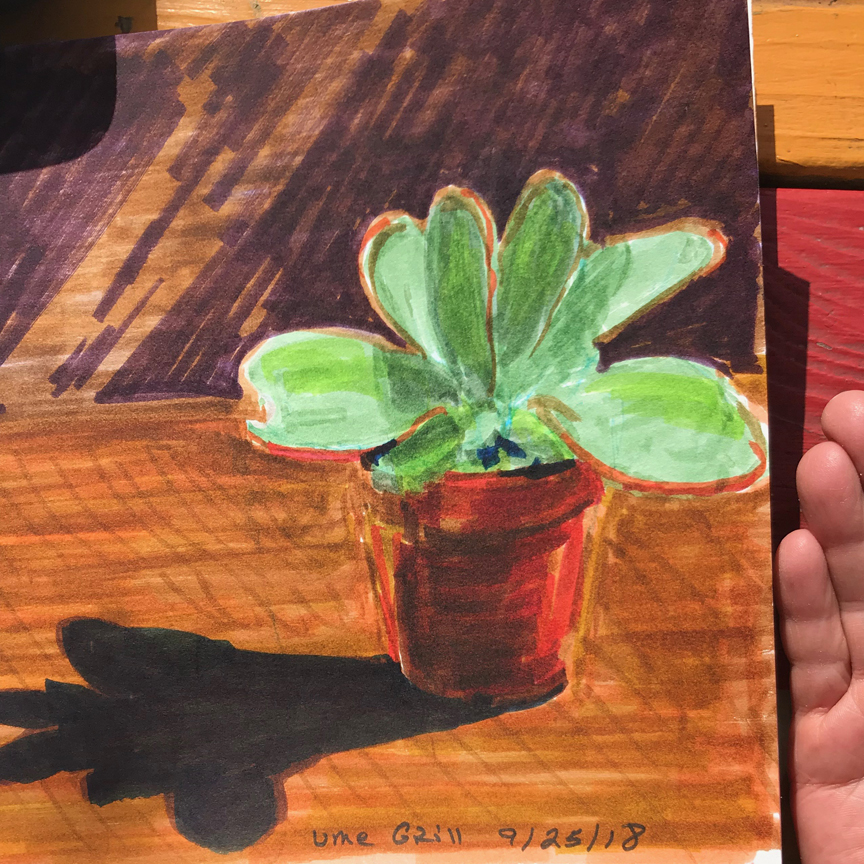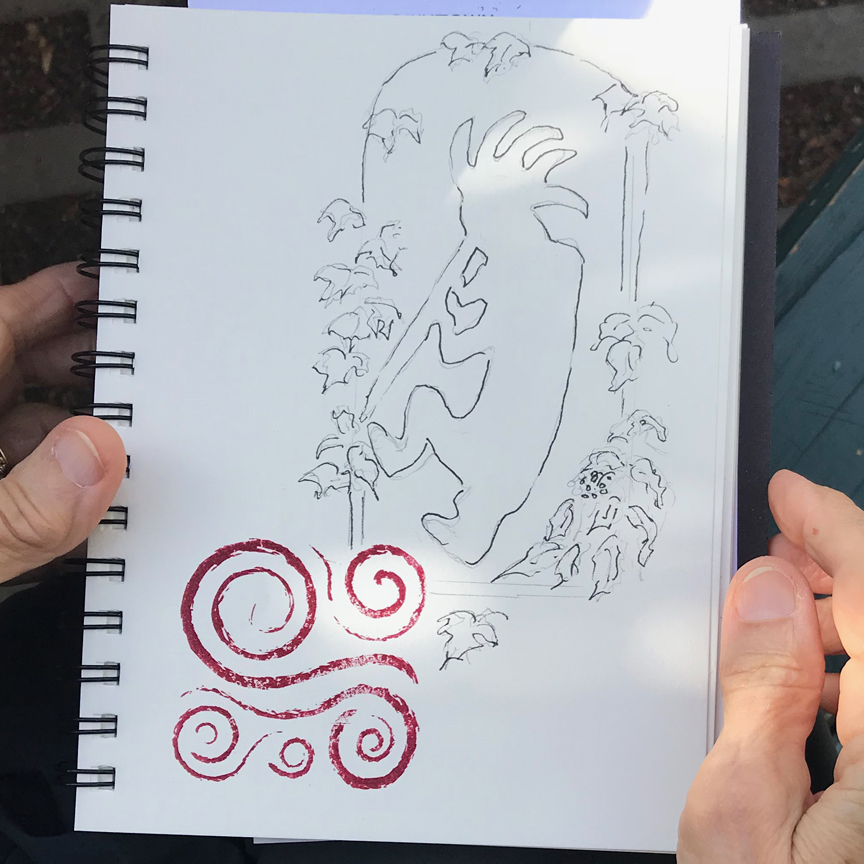 Lealan had a wonderful sketch of a succulent to share, and Barb So had just enough time with us to start a sketch of the wall Kokopelli.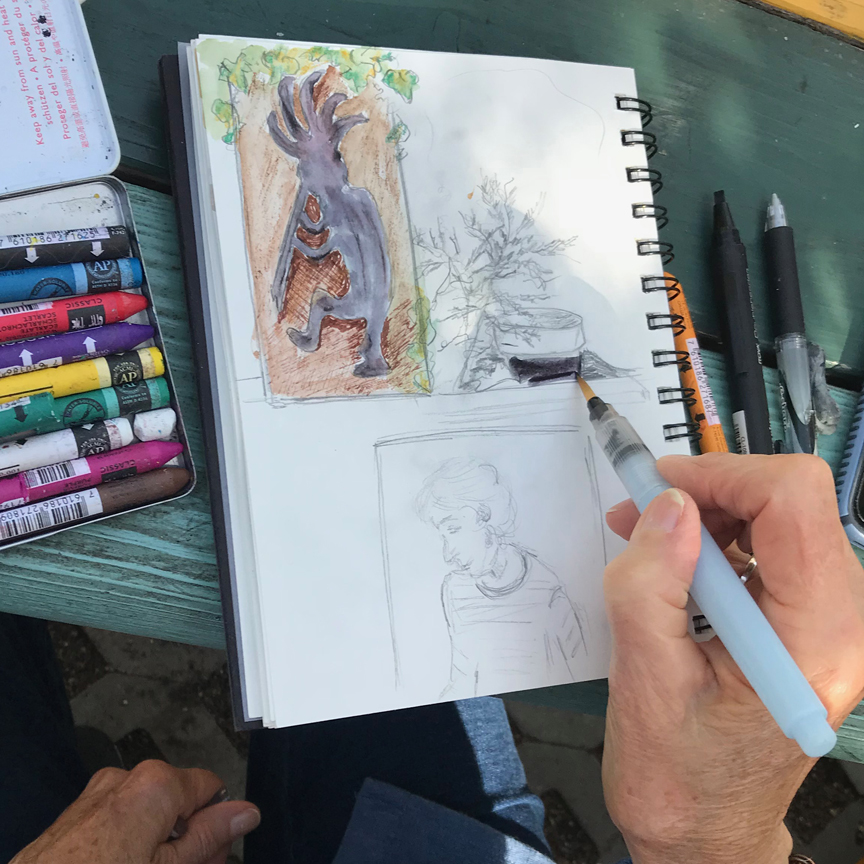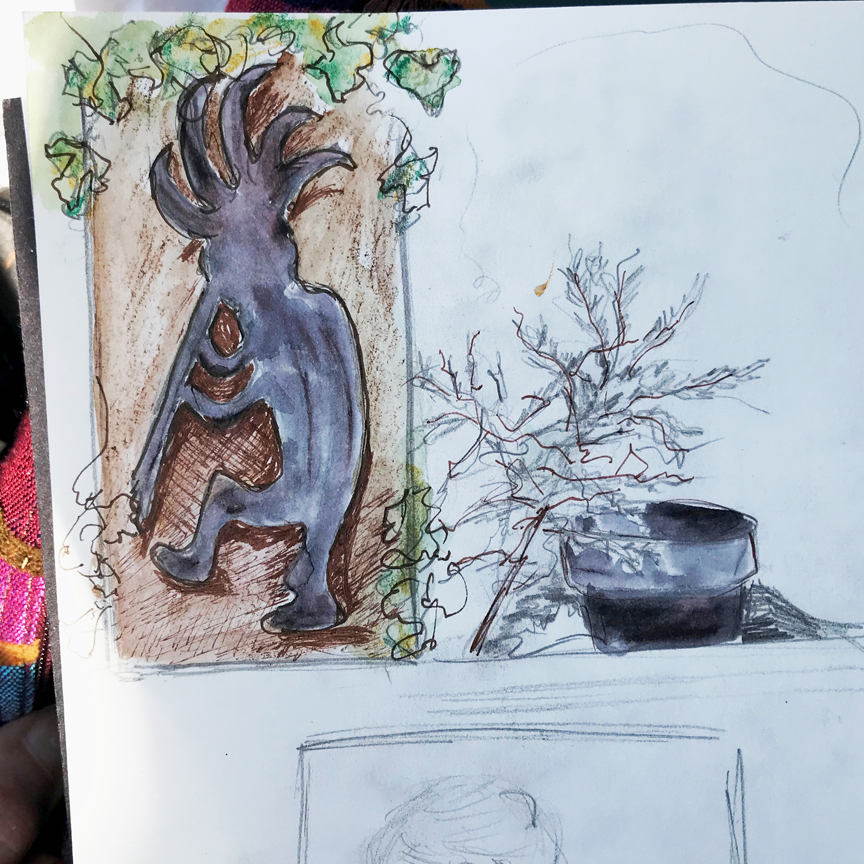 Penny Mc was interested in the wall art, too – didn't the shadows make it pop! Did she use water-soluble ink to do the pot & plant?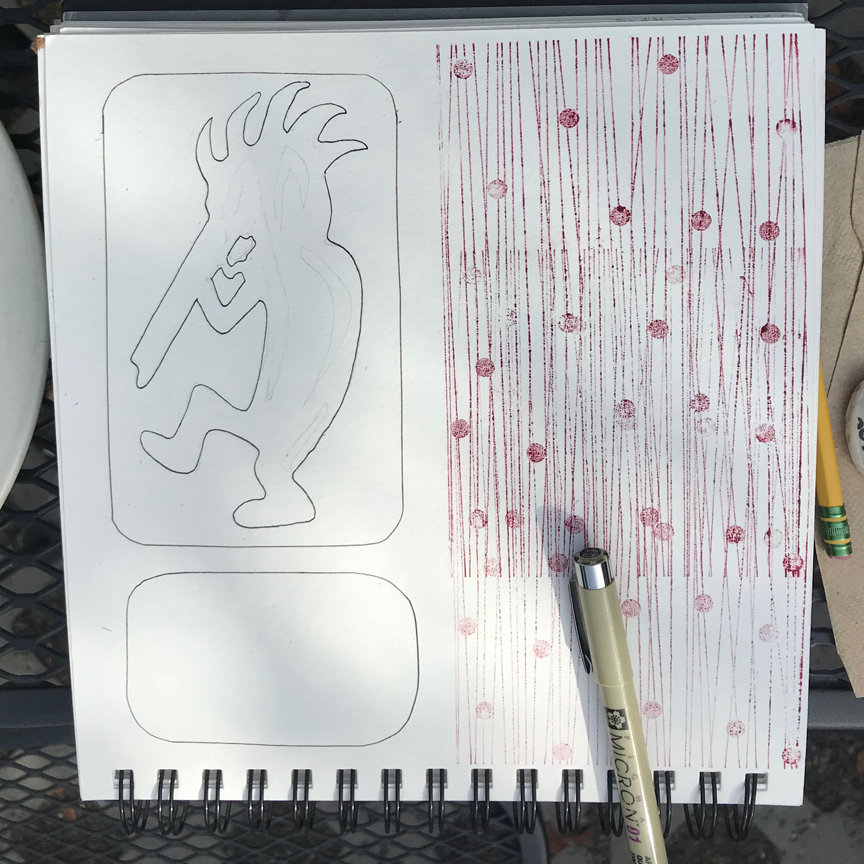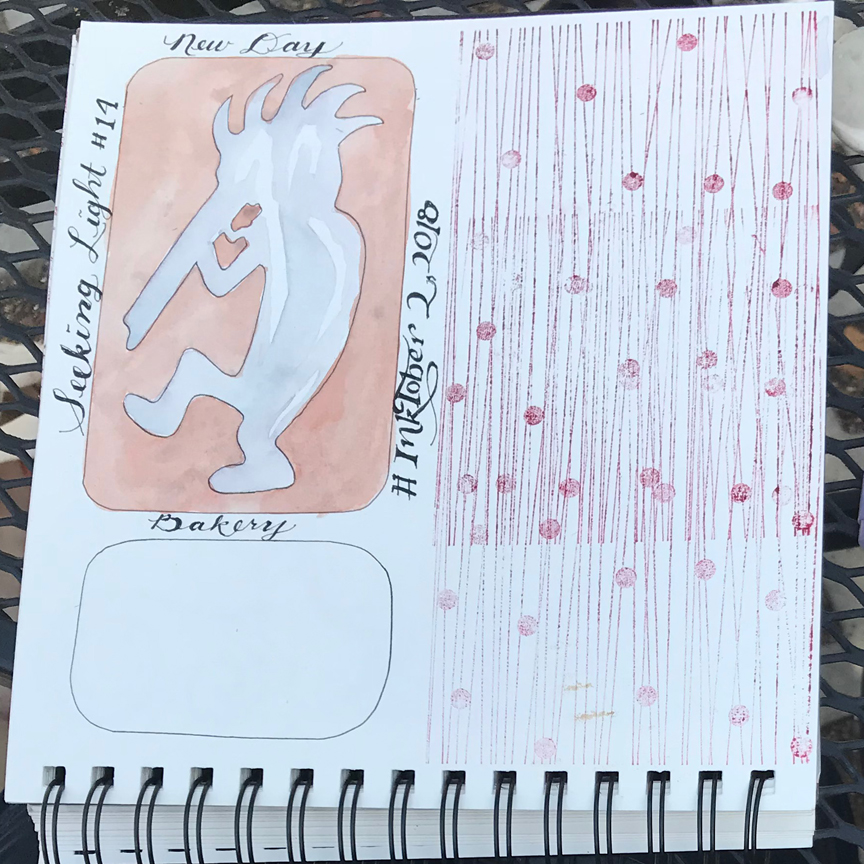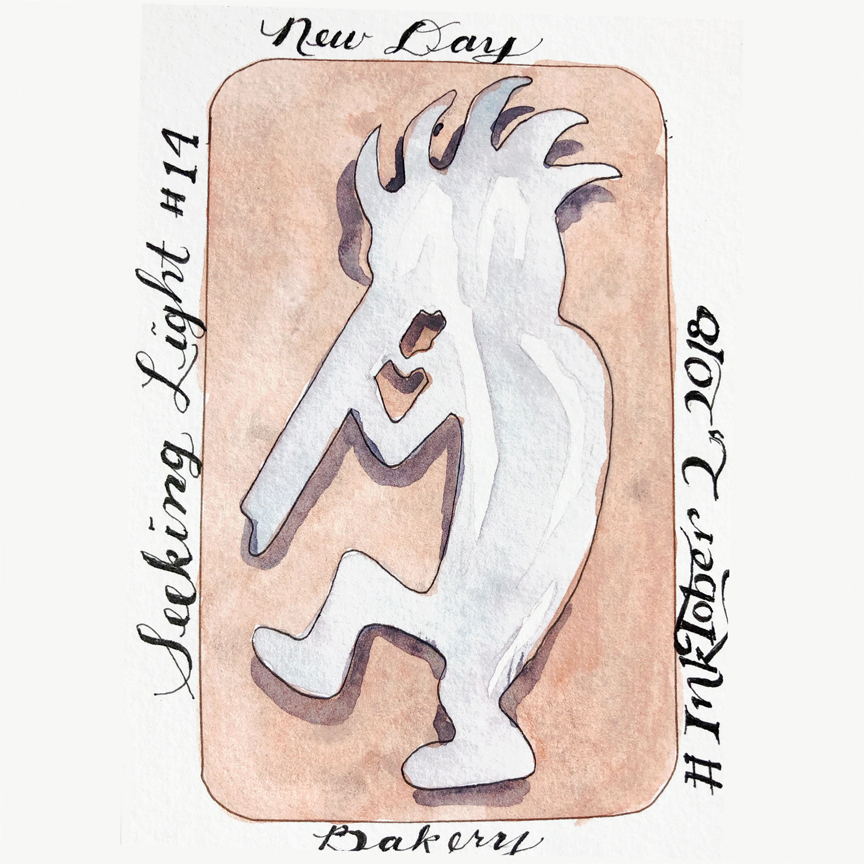 Katie drew the wall sculpture, too, and made it her daily "Seeking the Light" sketch. Wonder what else is going to go on the page..