New Day Bakery, Eugene, OR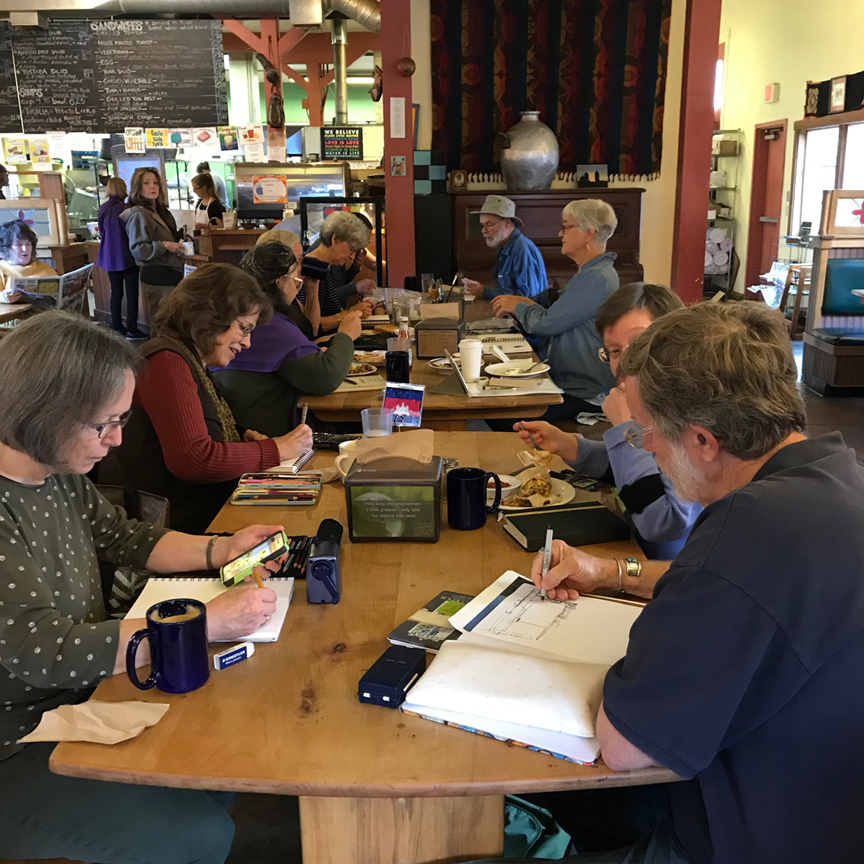 We took up three tables – yummy food, great fun together.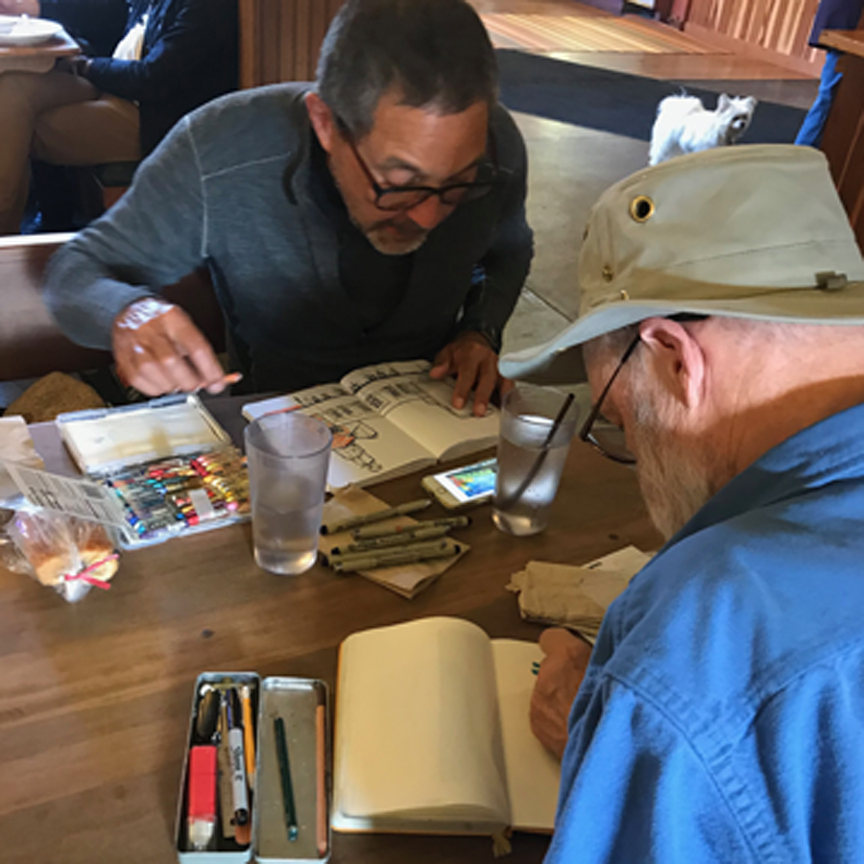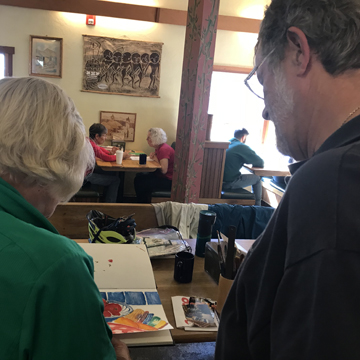 We do enjoy learning from one another – Hugh & Erik compare crayon strategies, and Lona explains wet-on-wet sketching to Jim.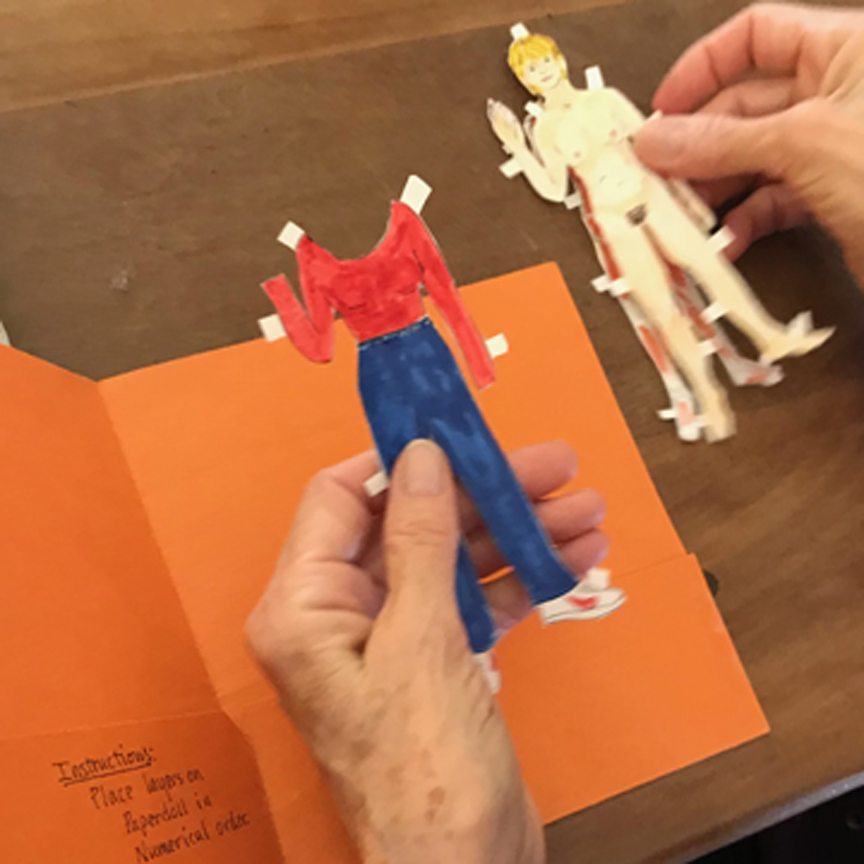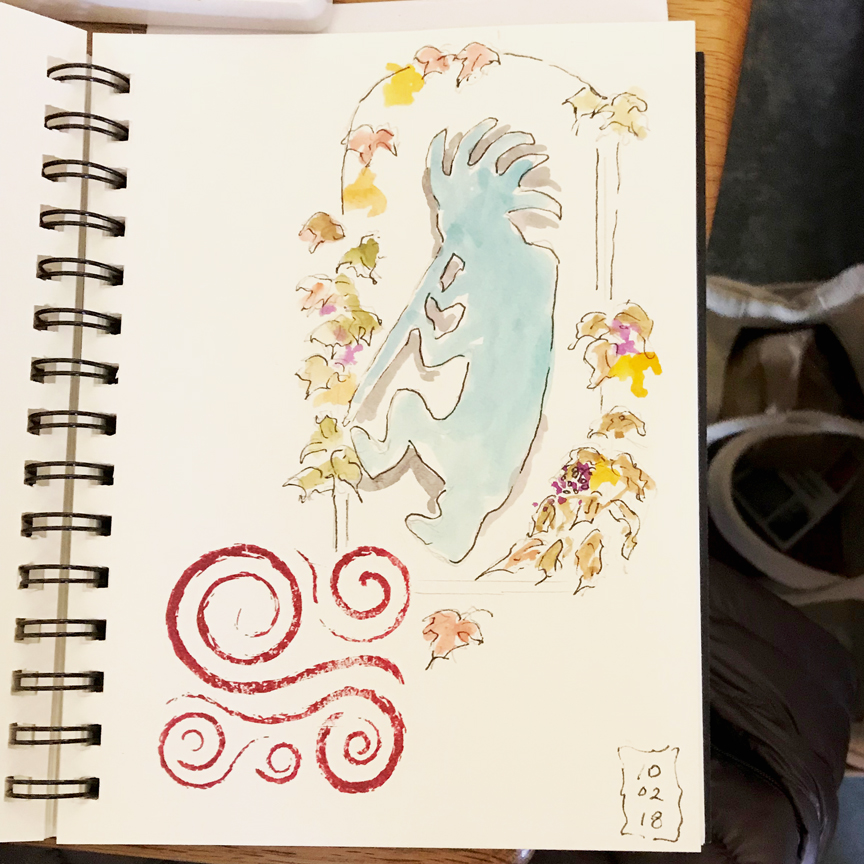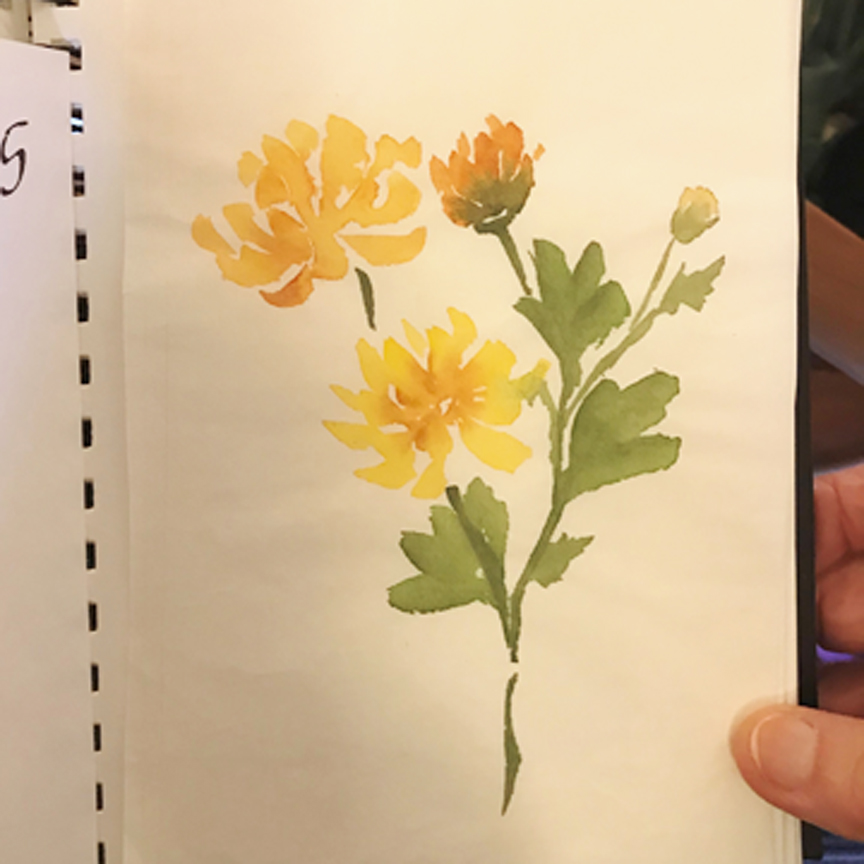 Sharing projects: Barb Sh's layered paper doll greeting card, Barb So's completed Kokopelli, and Daisy's sumi ink painting.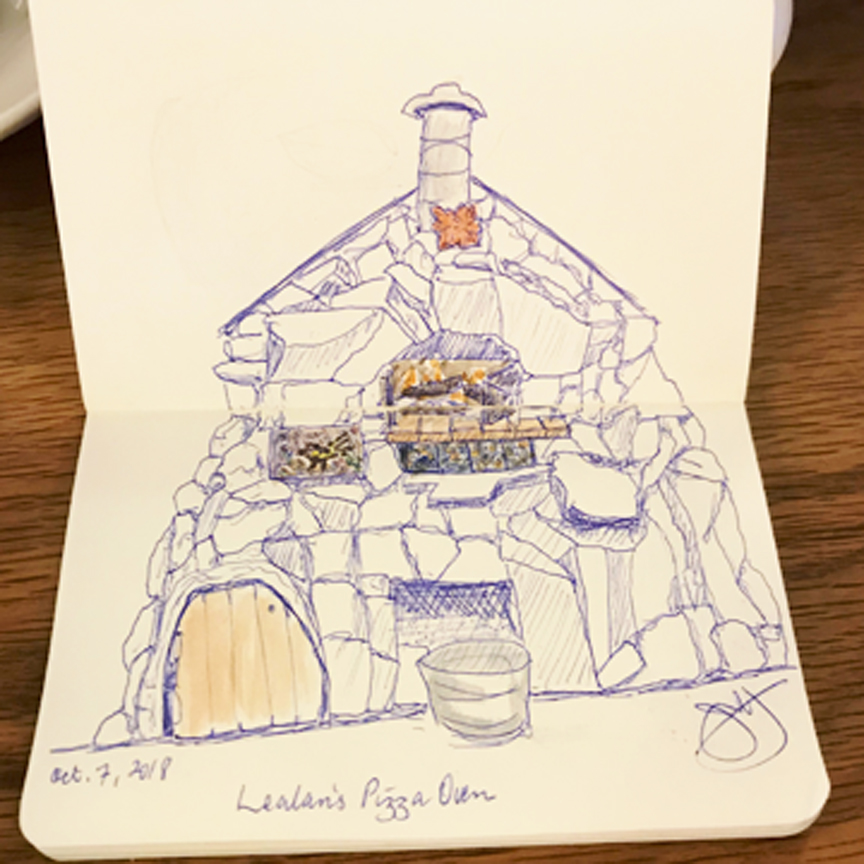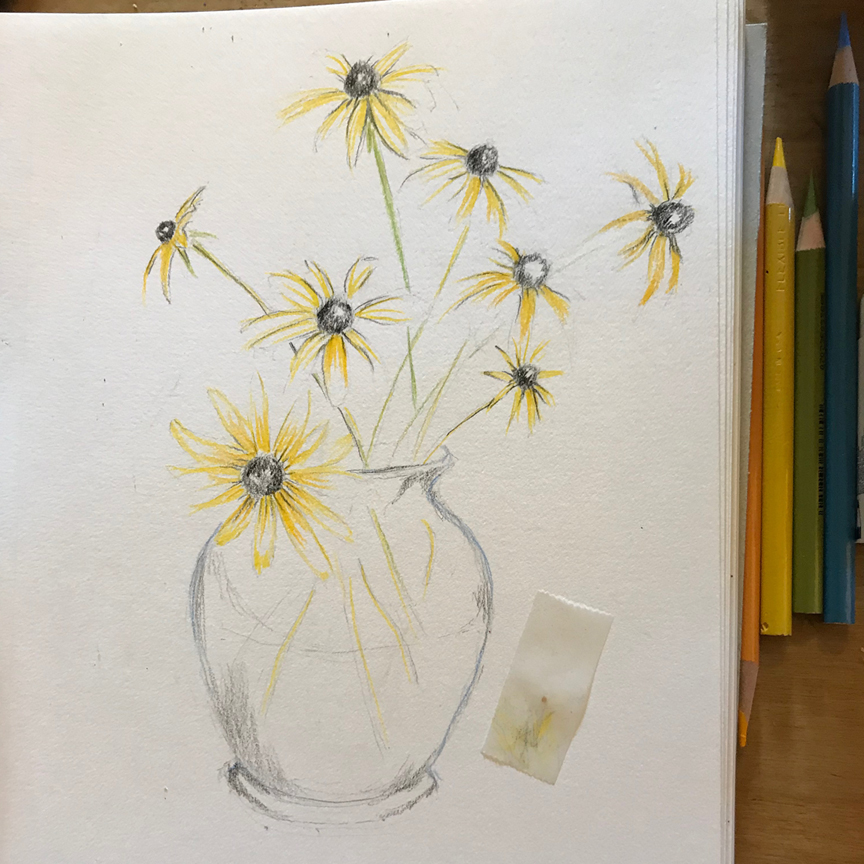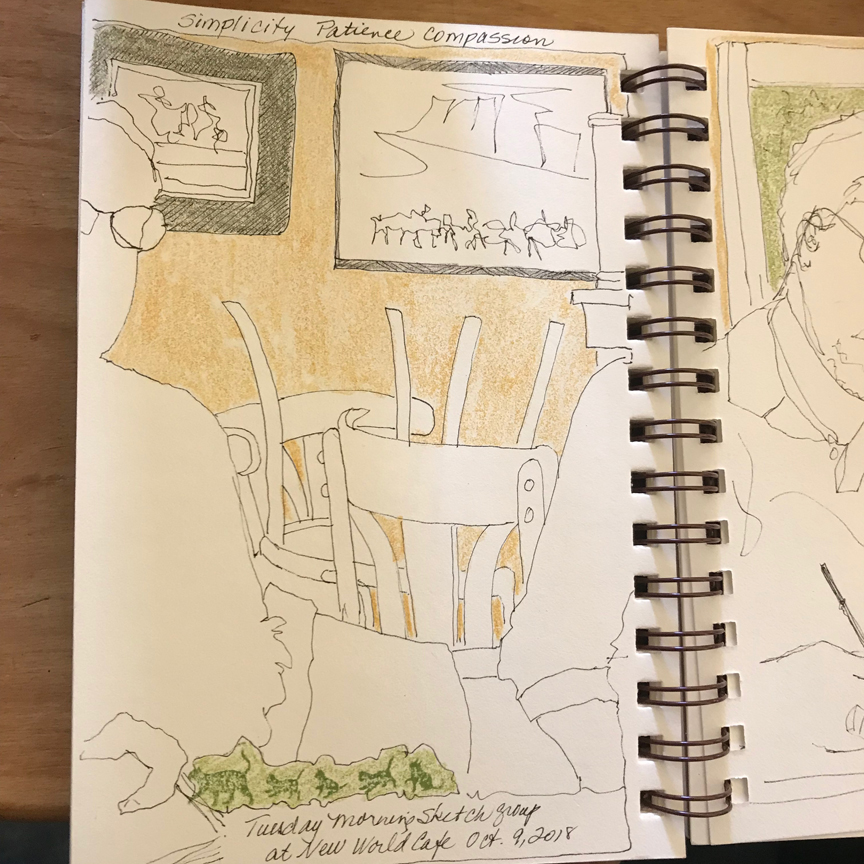 Sharing techniques: Jane's social survival sketch, Marsha's tape removal of pencil lines, and Bev's use of negative space.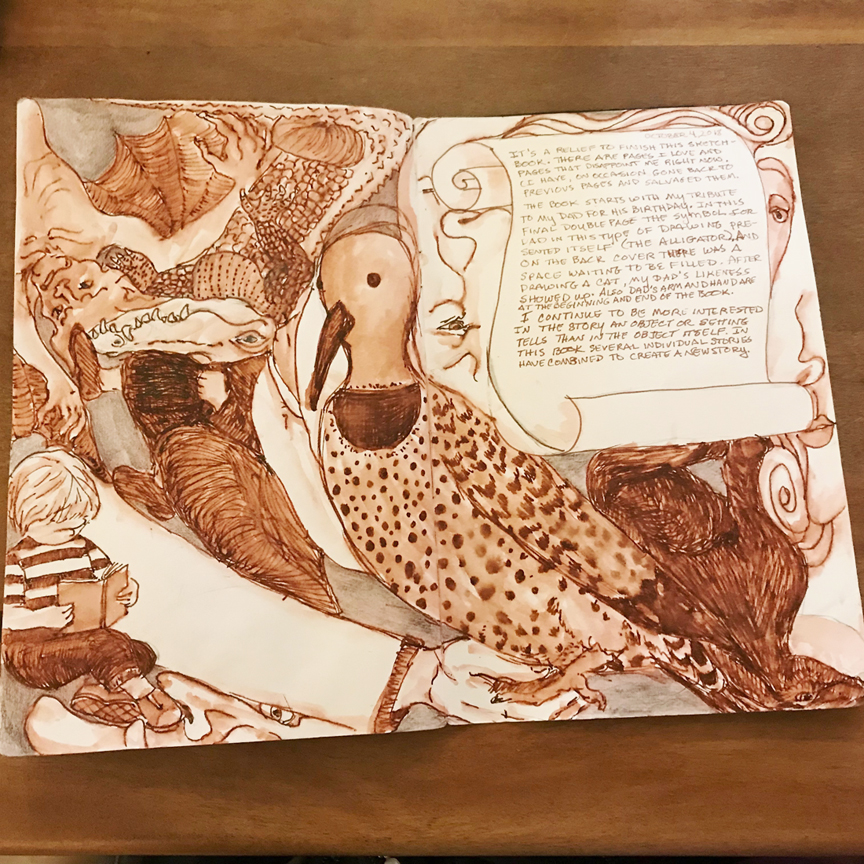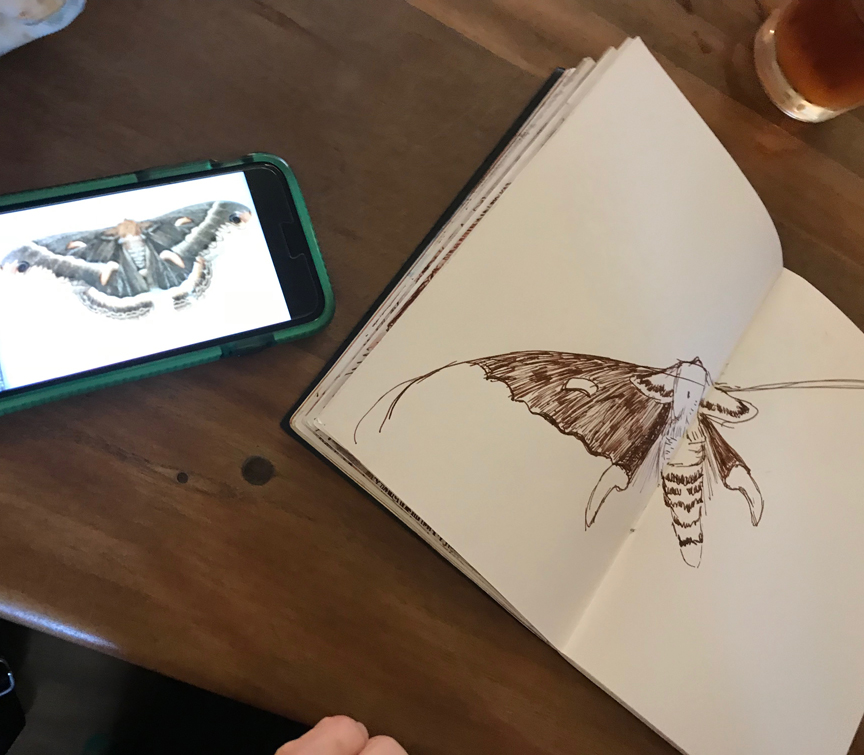 Barb Sh completed one sketchbook, and began a new one – hooray!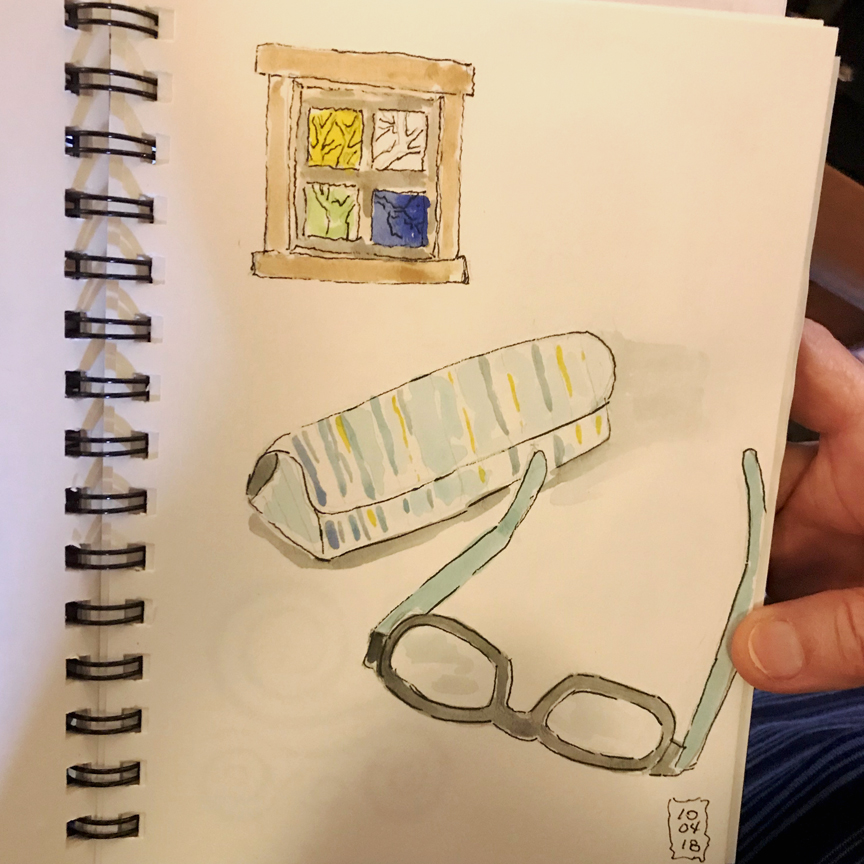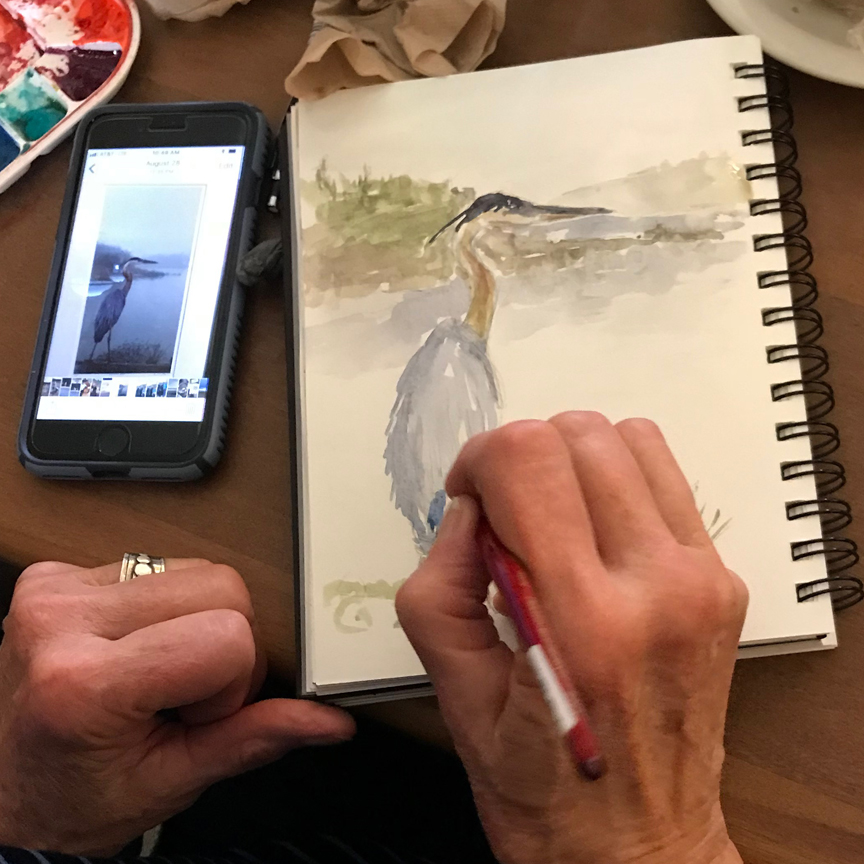 Barb So and Penny frequently have to cut their time short with us, but see the lovely sketches they did today – what nice detail!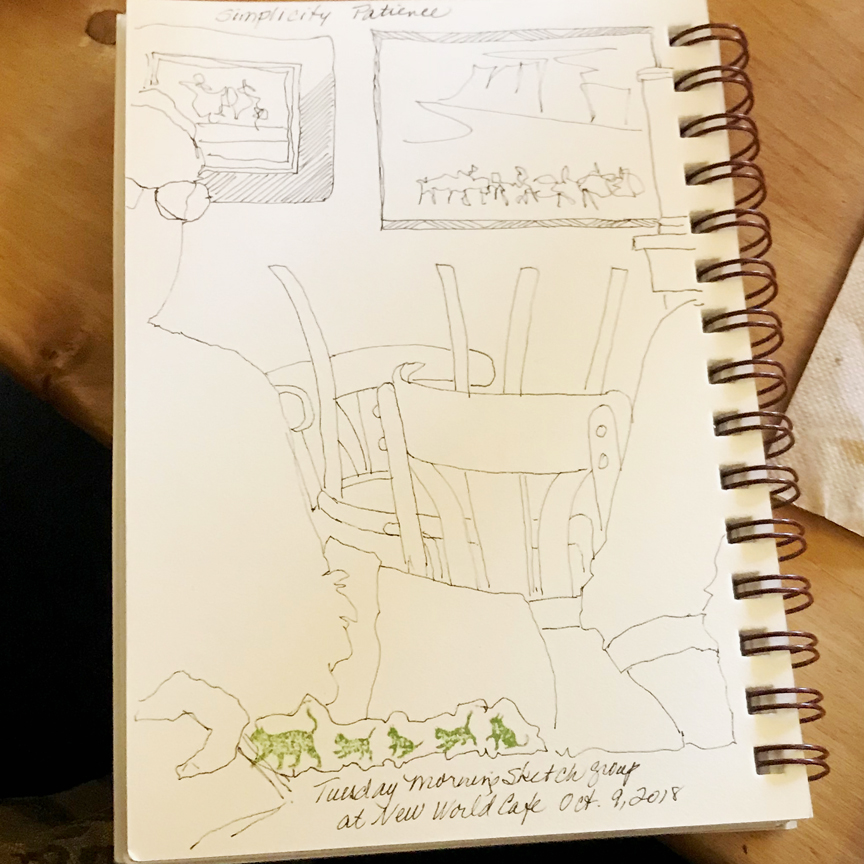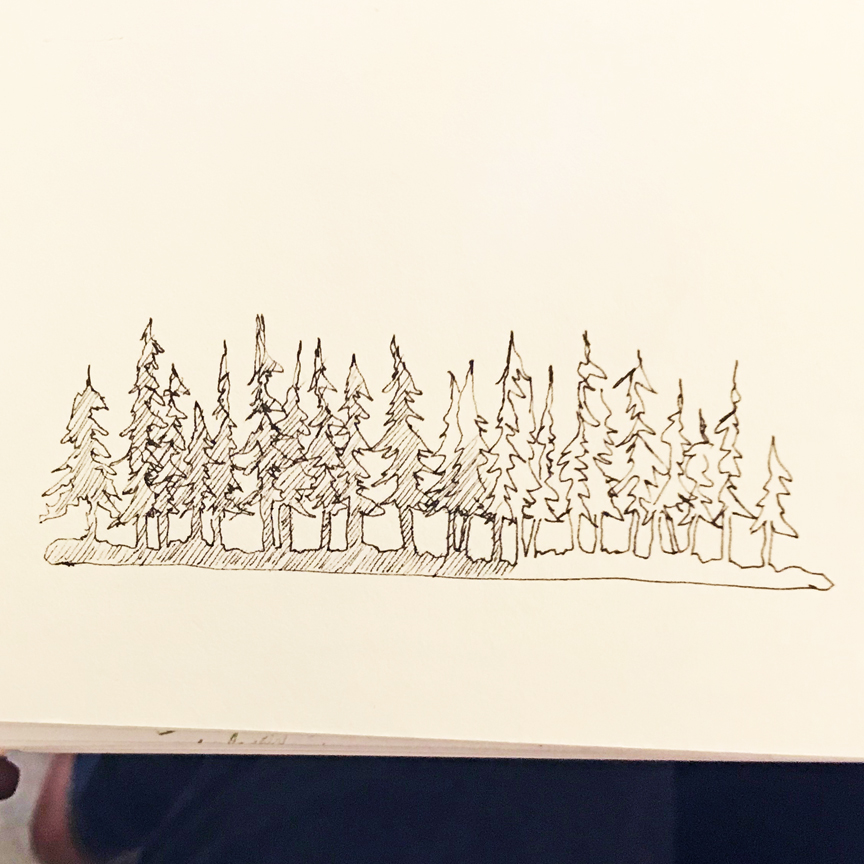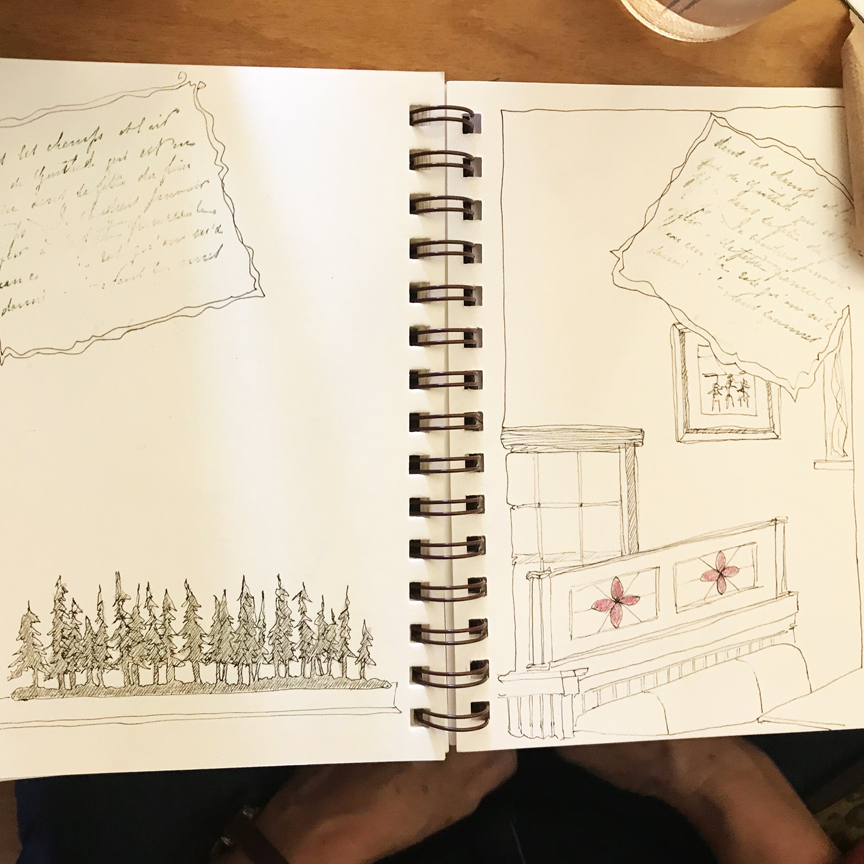 Here's how Bev's sketch looked prior to painting negative space.  Then she did a tree sketch that someone said ought to be a stamp!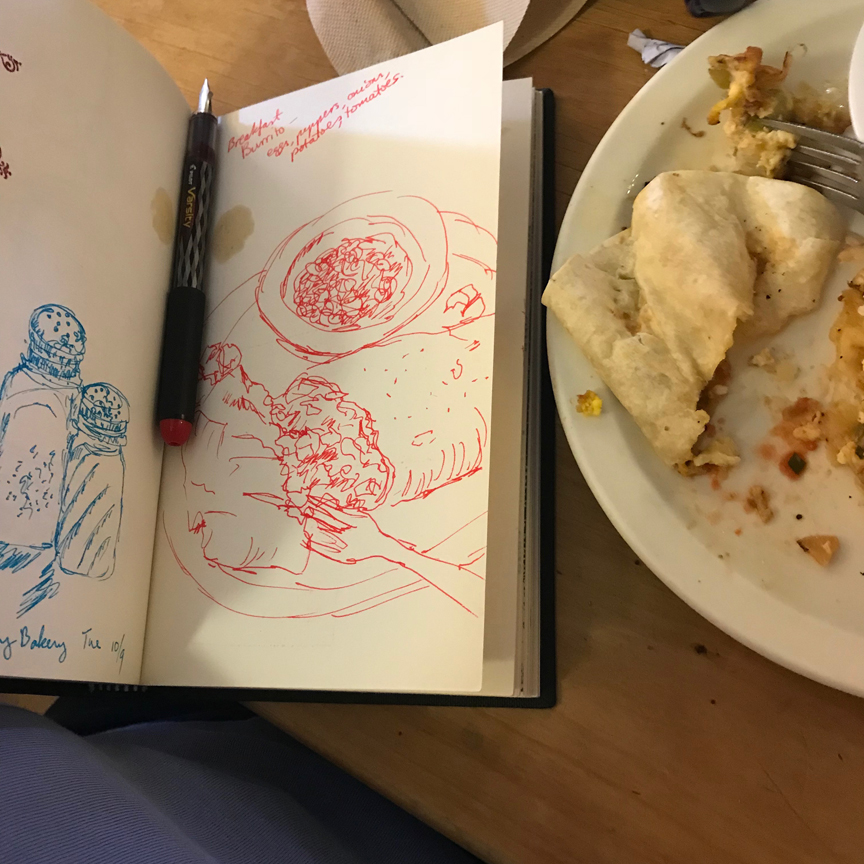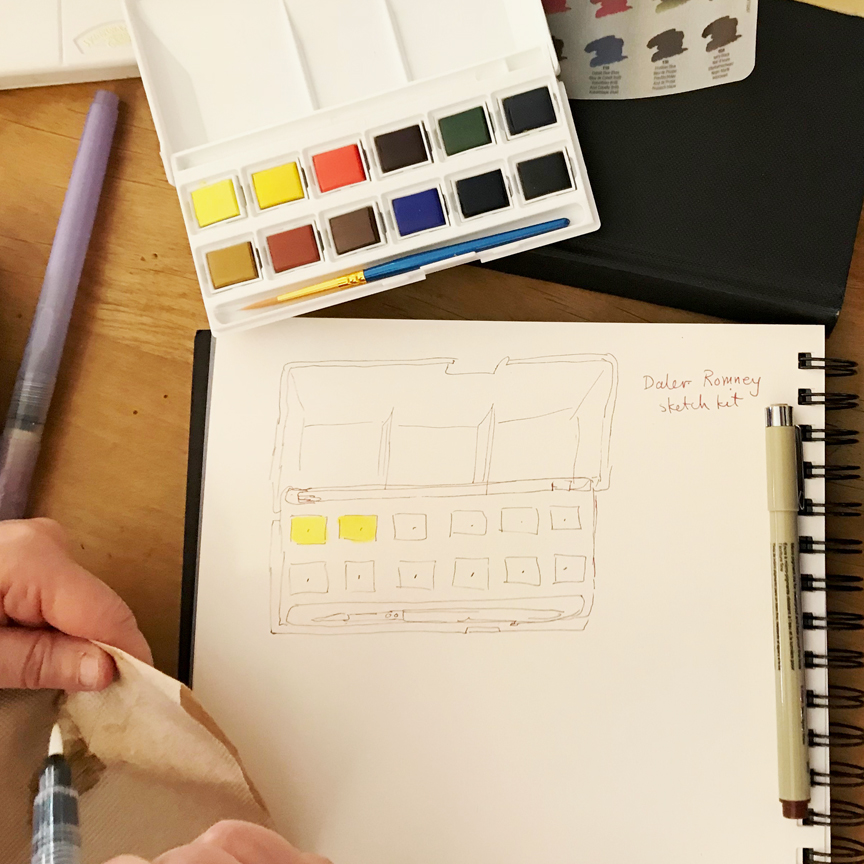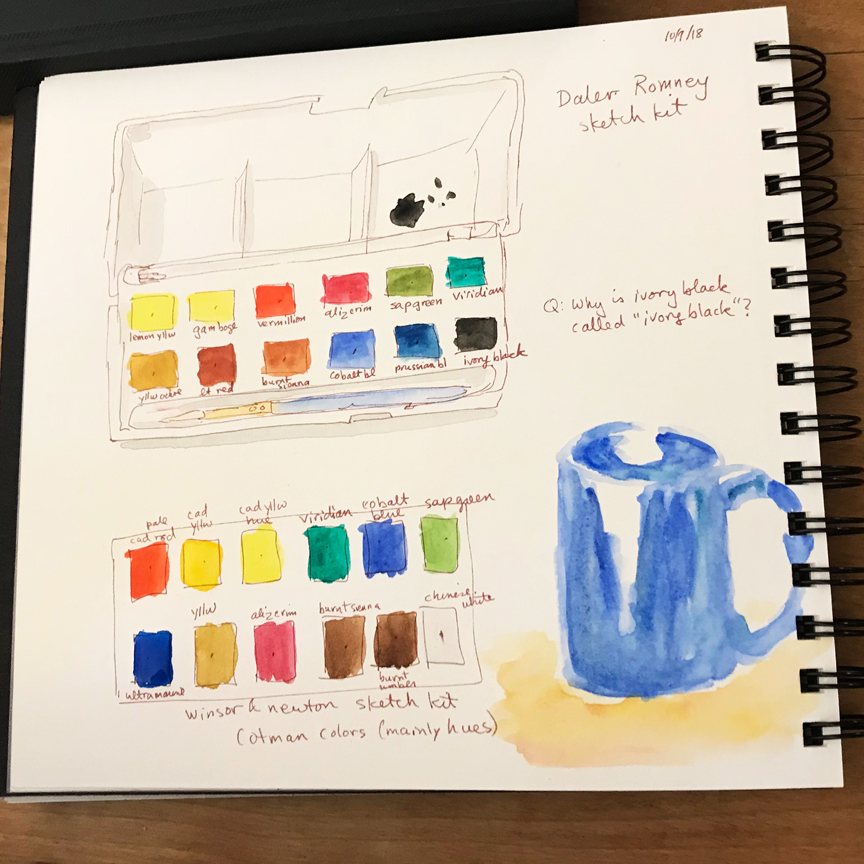 Daisy dutifully sketched her food before eating, then did a template for her two watercolor palettes – which one will go with her to Italy?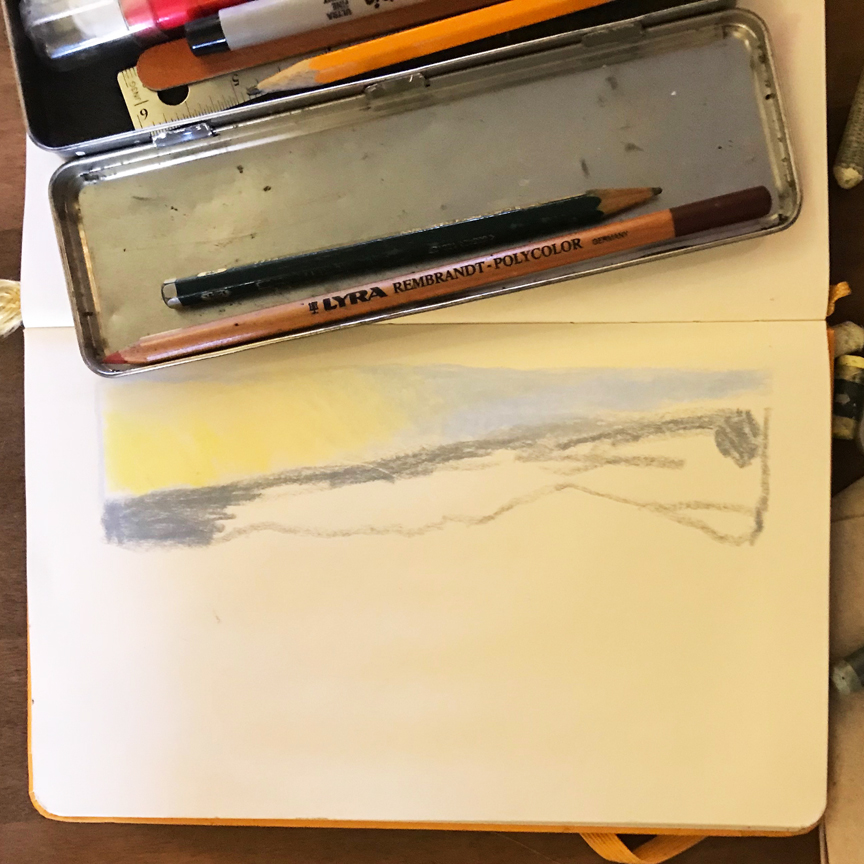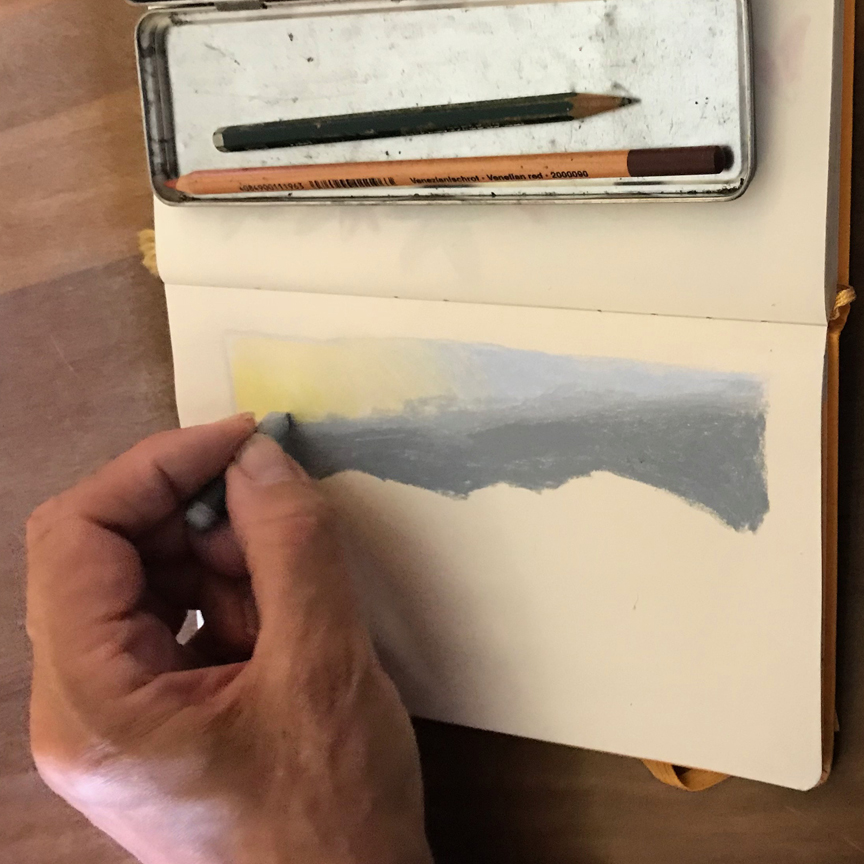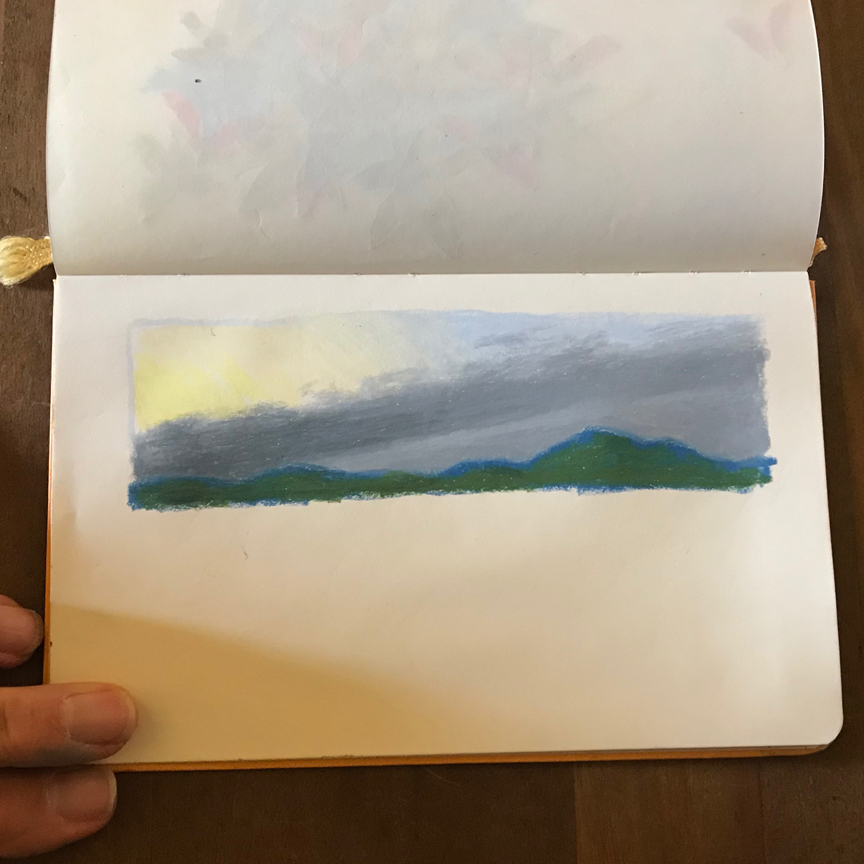 Erik was on a foggy morning roll – you can almost feel it!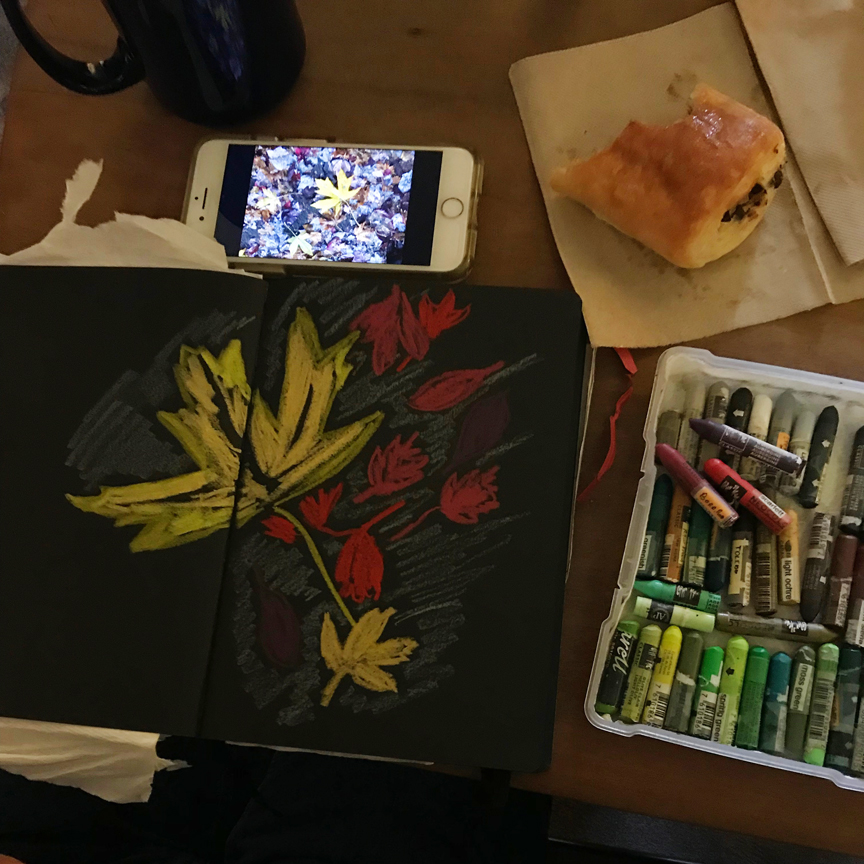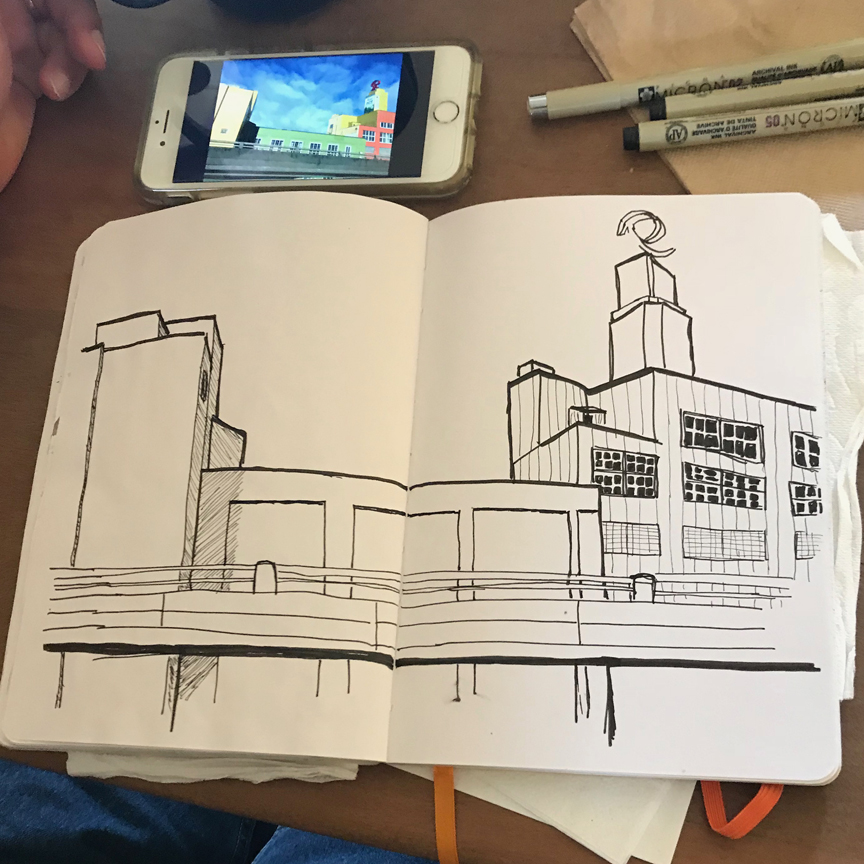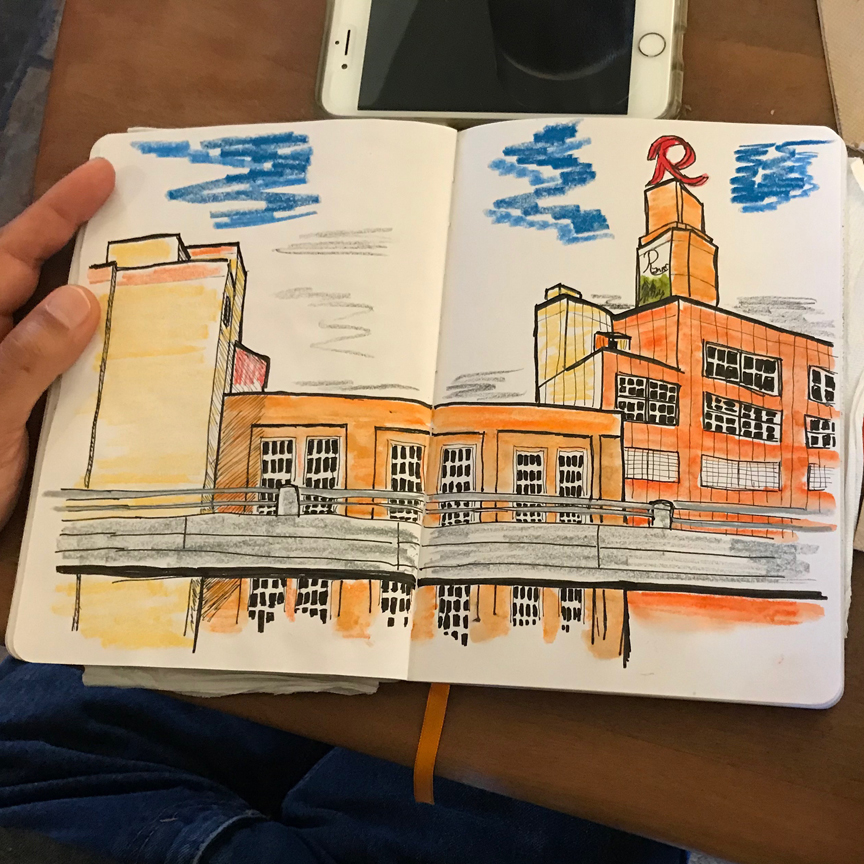 Hugh was eating his roll, but still did two sketches – a vibrant one on black paper, and a complex structure – not done yet, he says.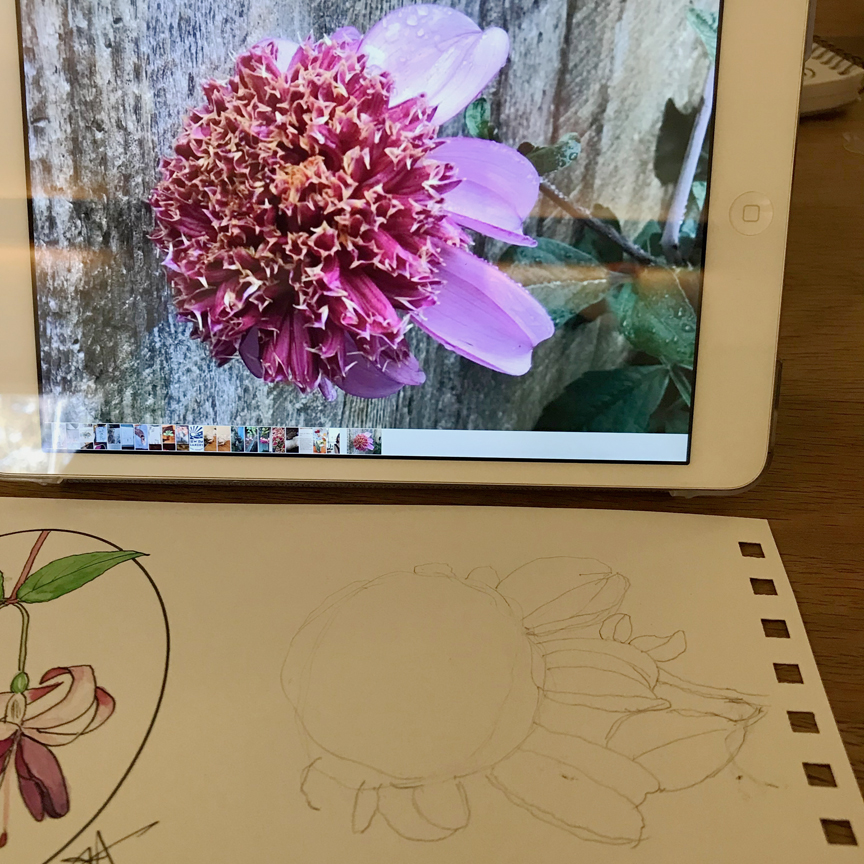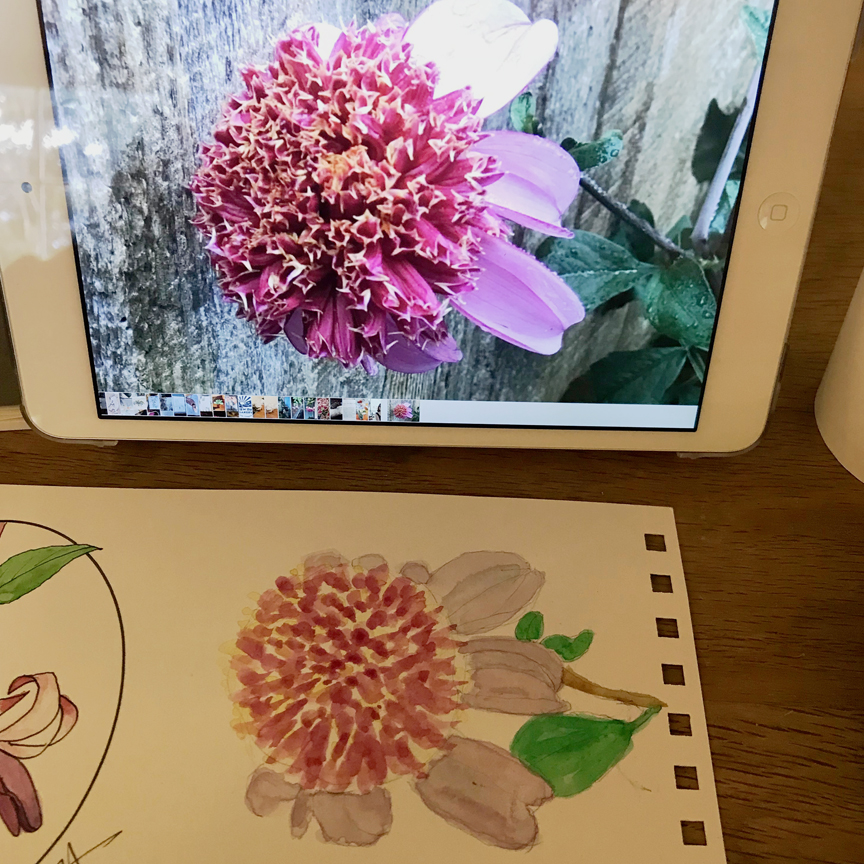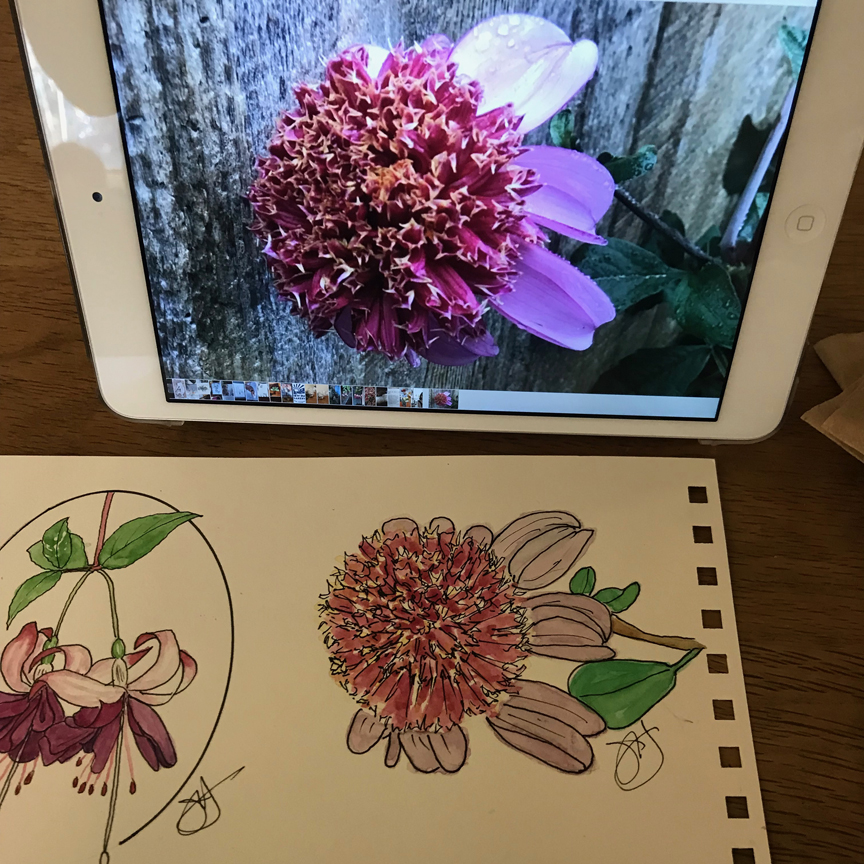 Jane was doing her daily gratitude sketch – this from a Facebook post – first in pencil, then layers of watercolor, and finally ink.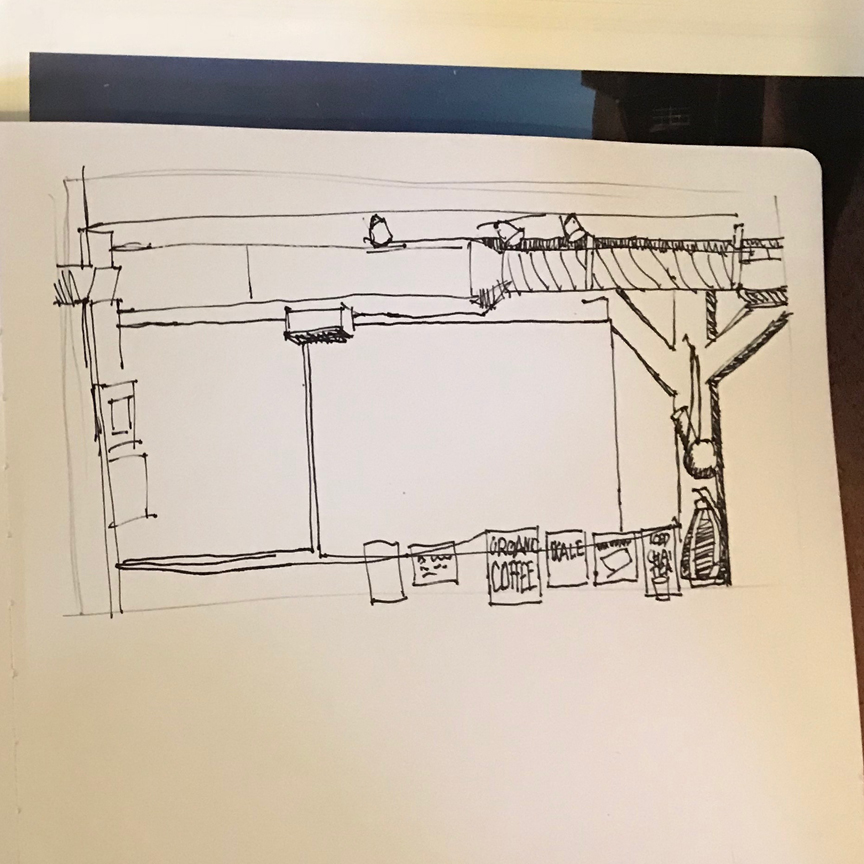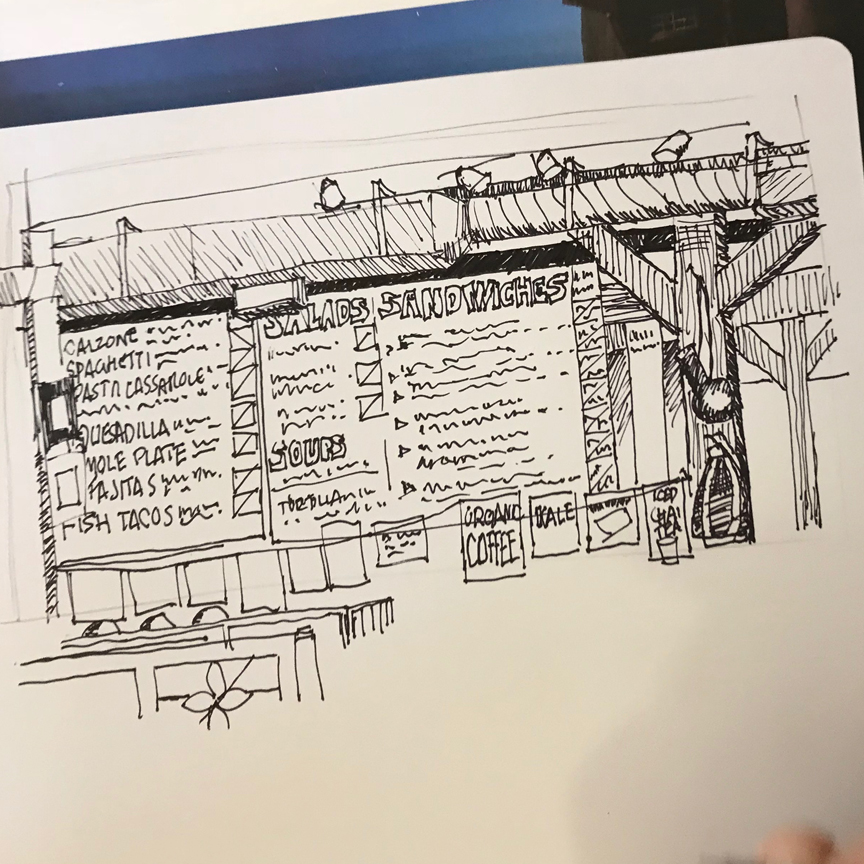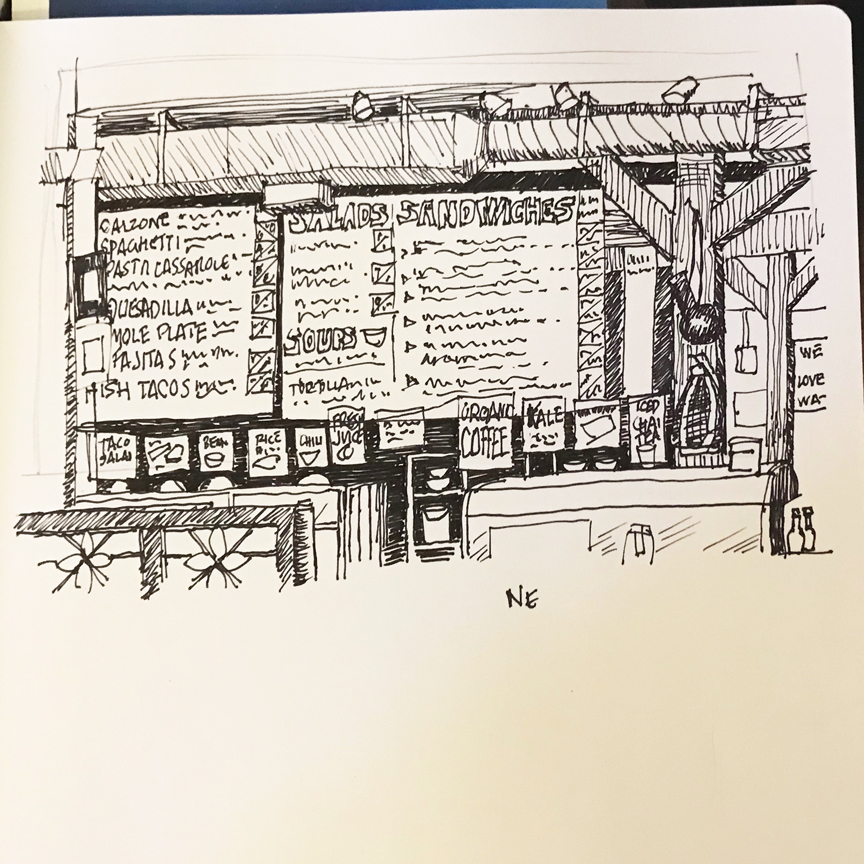 Jim launched right in on sketching what was in front of him and wow did he do a great job with perspective as well as detail! Feel no fear!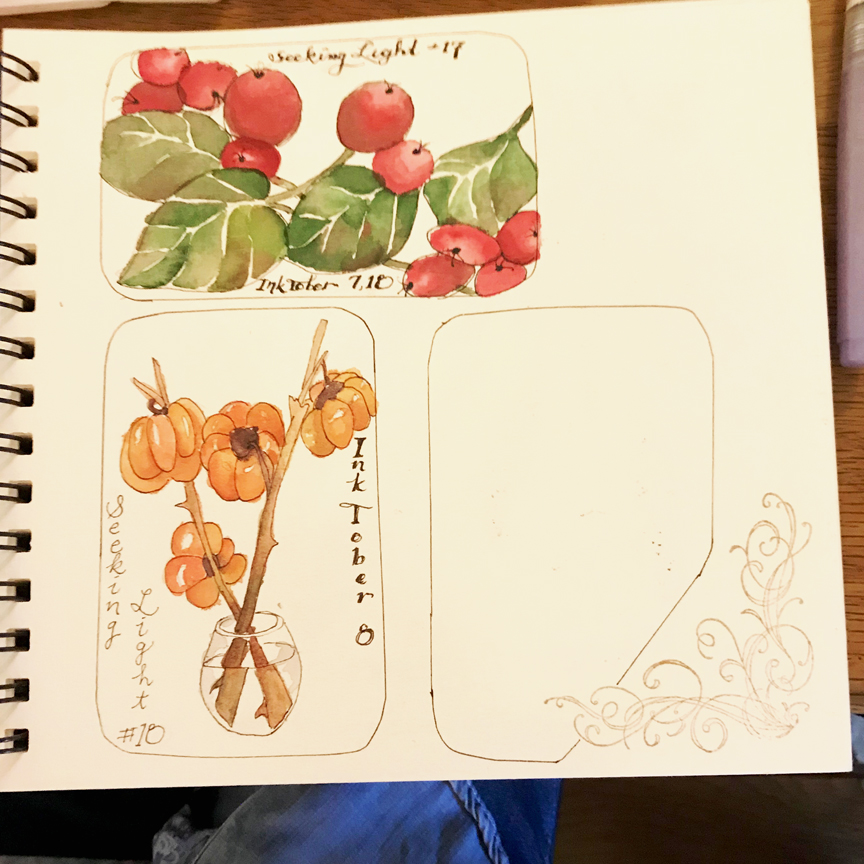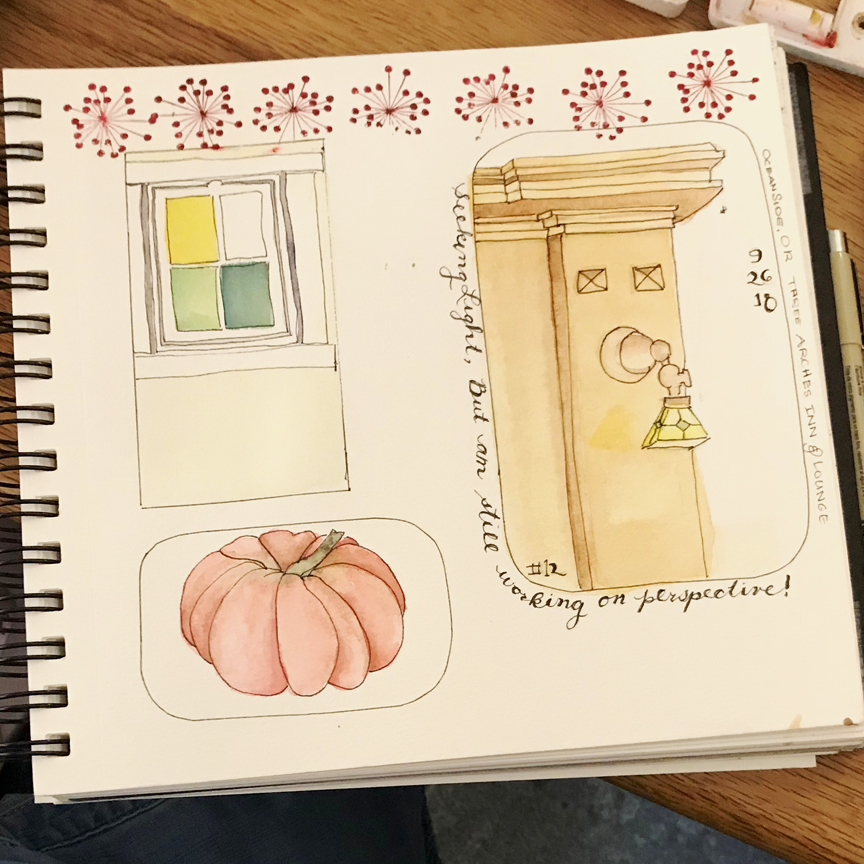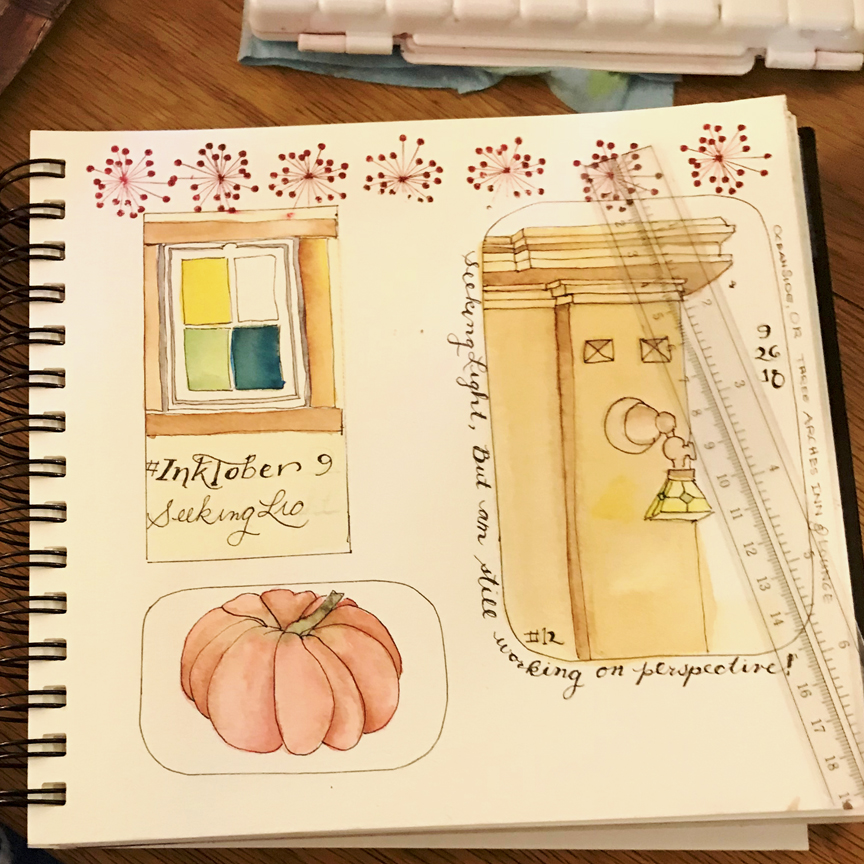 Katie loves doing her sketches within frames, incorporating the stamps on the page. Here she uses a ruler to assist in perspective.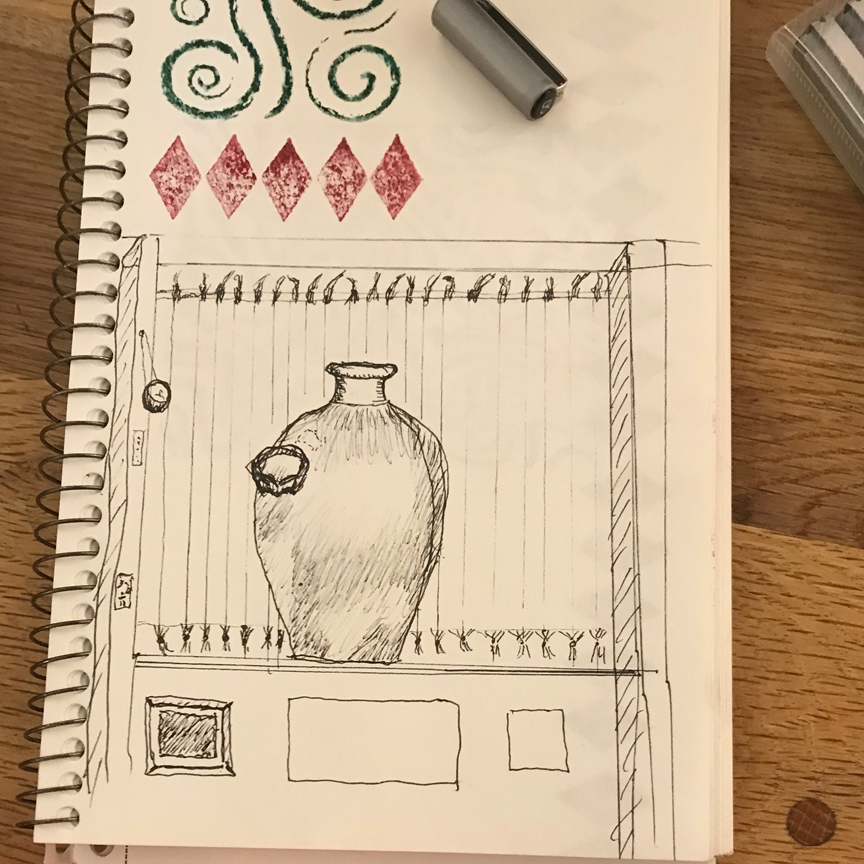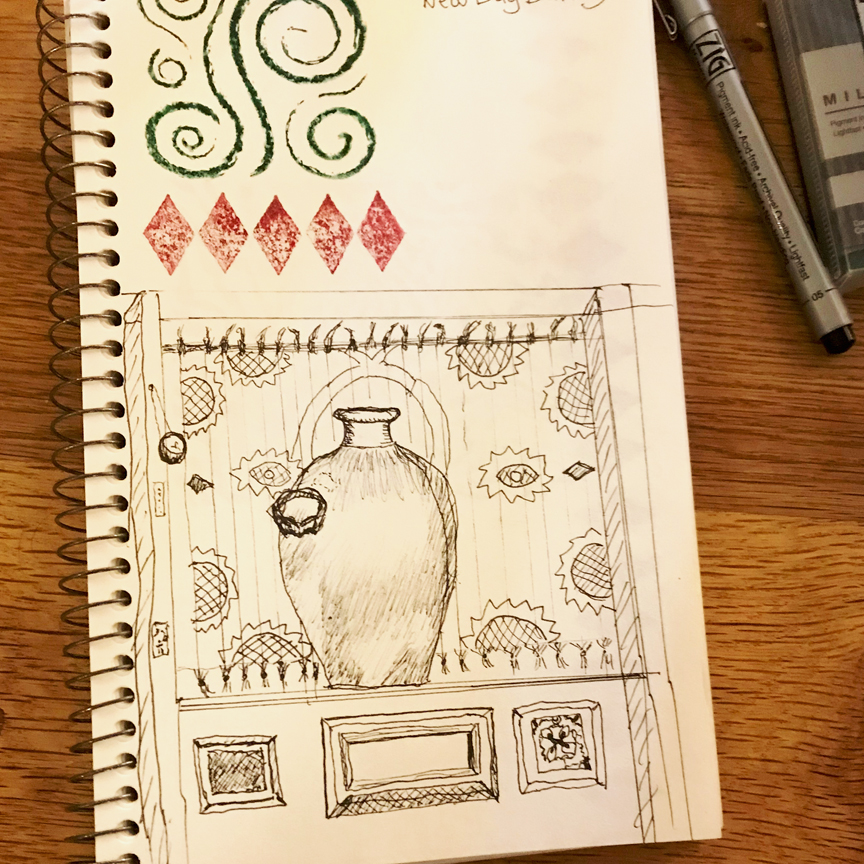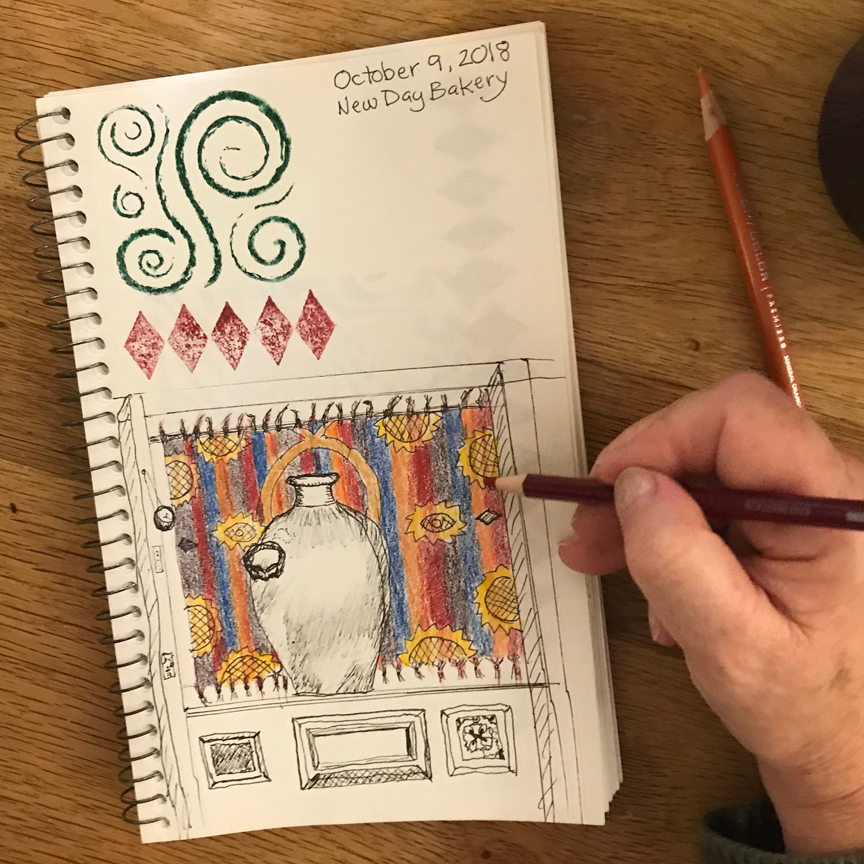 The large jug on the piano caught Laura's eye – love how the image develops from simple to complex with great color. Well done!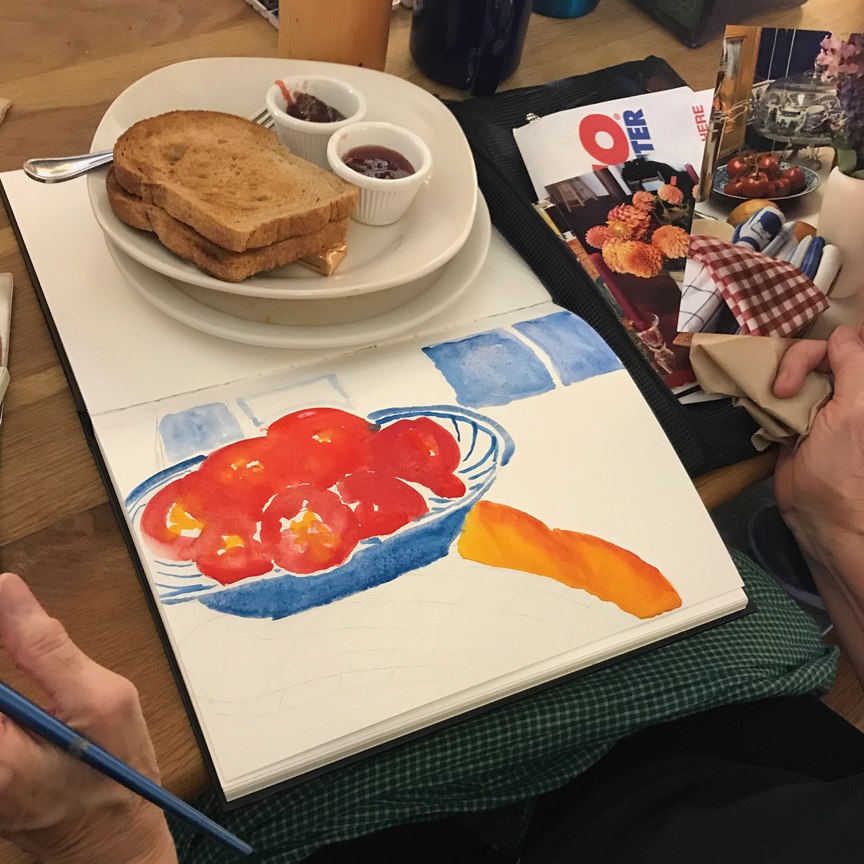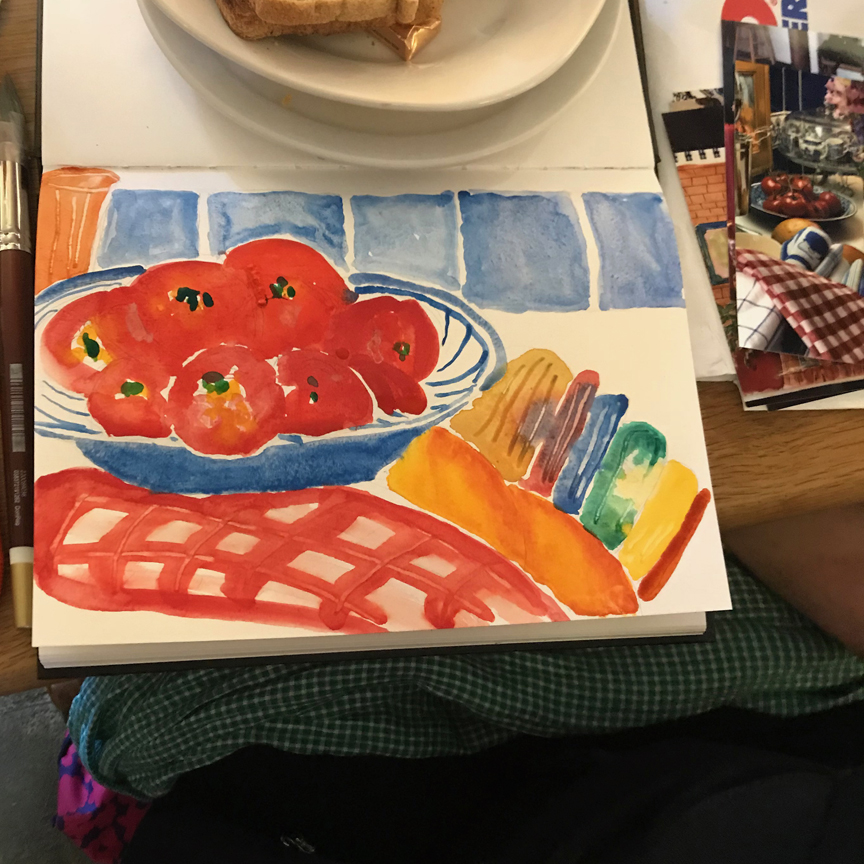 This is how Lona does her wet-on-wet sketches – talk about vibrant!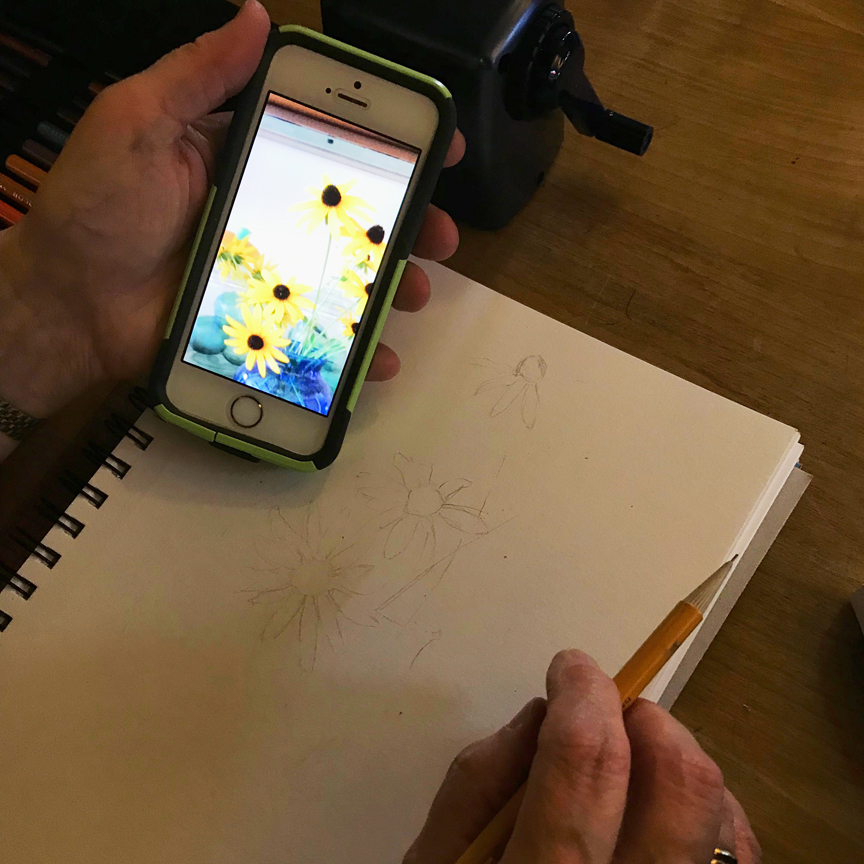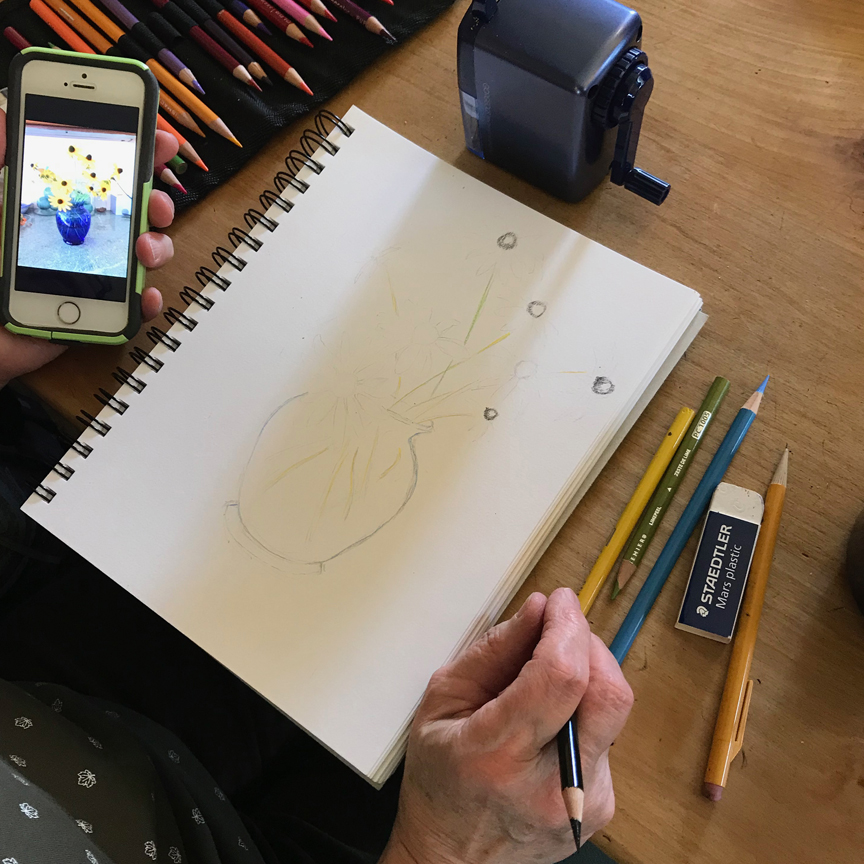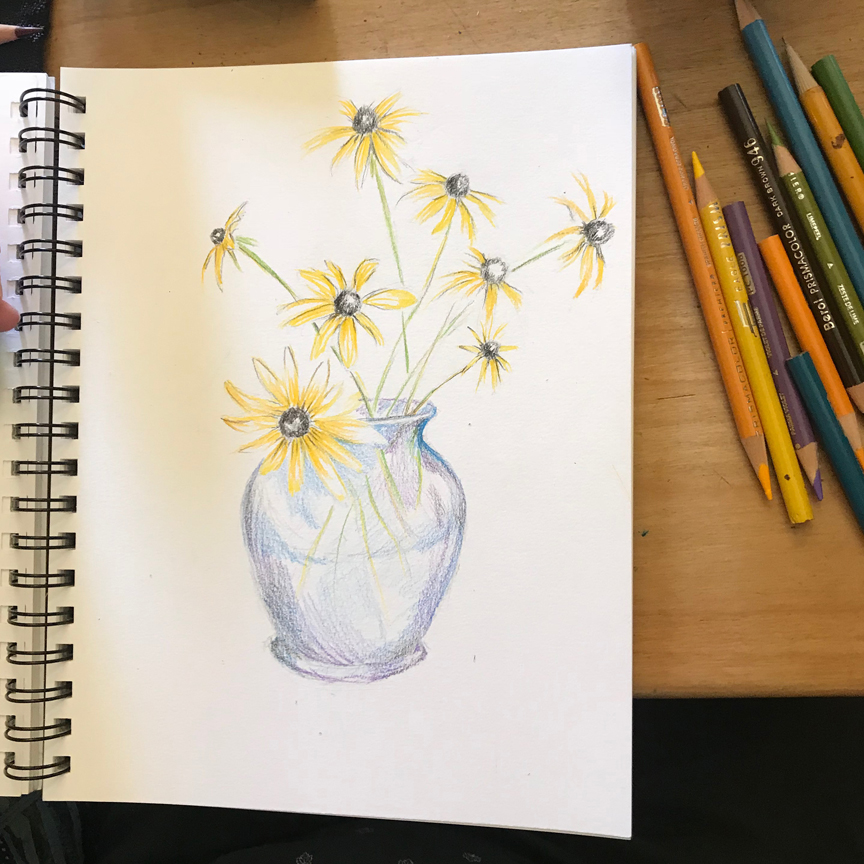 The secret to Marsha's exquisite colored pencil sketches – keep those pencil points sharp! Look at that great sharpener she brought.