Maude Kerns Art Gallery, Eugene, OR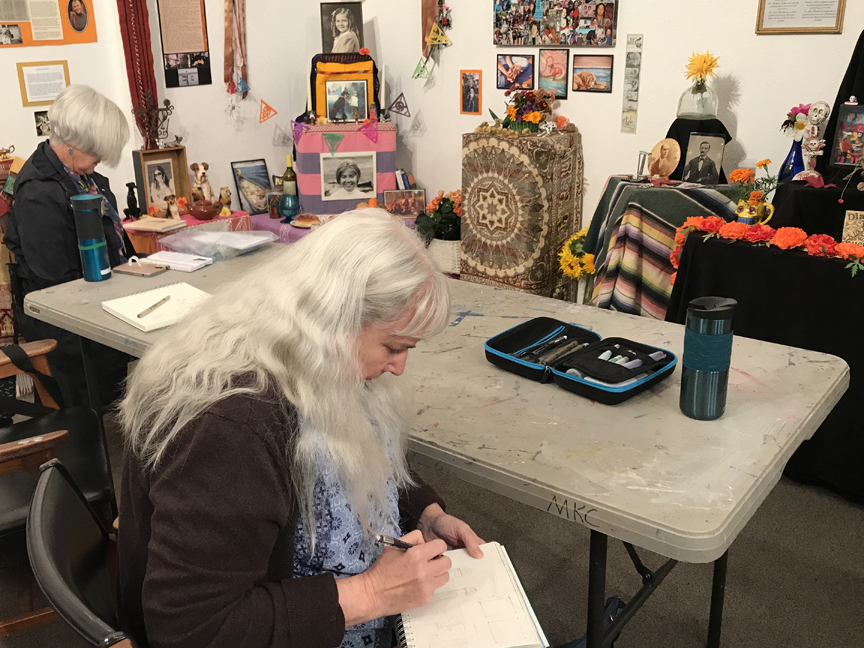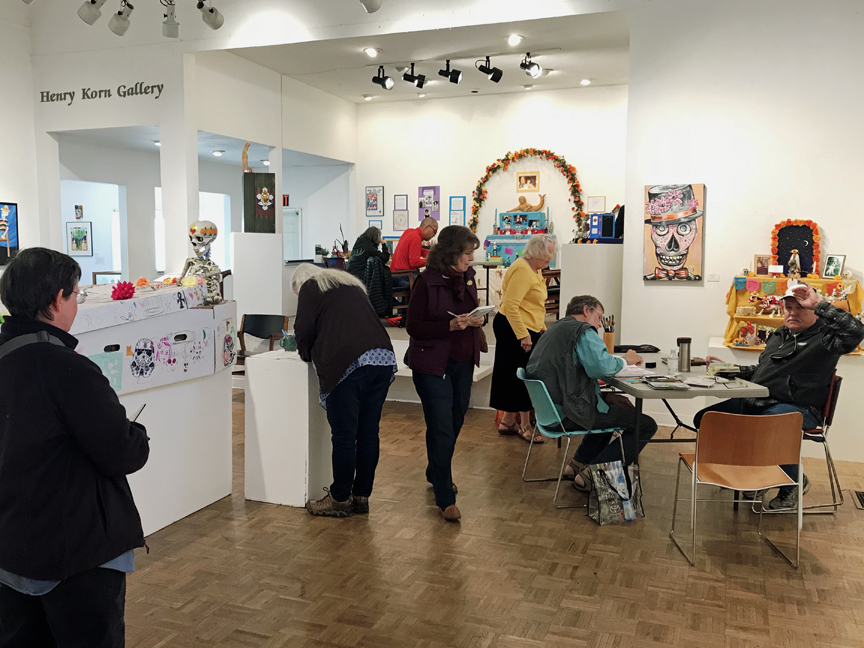 There was so much to see, all the detailed altars created to honor persons in the past. It was hard to decide what to sketch!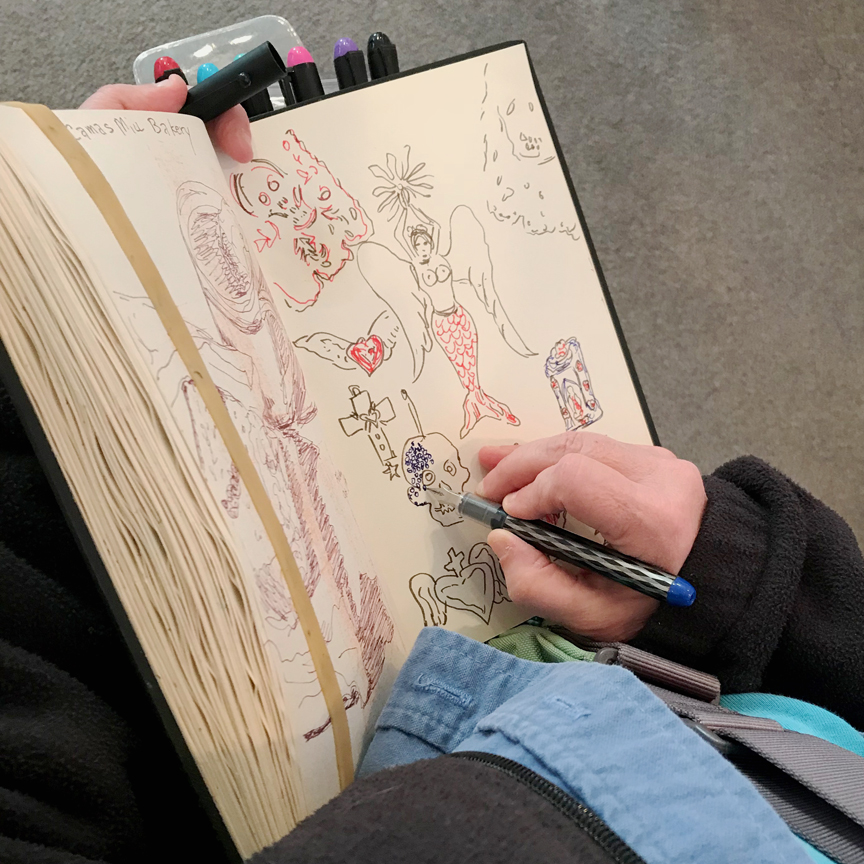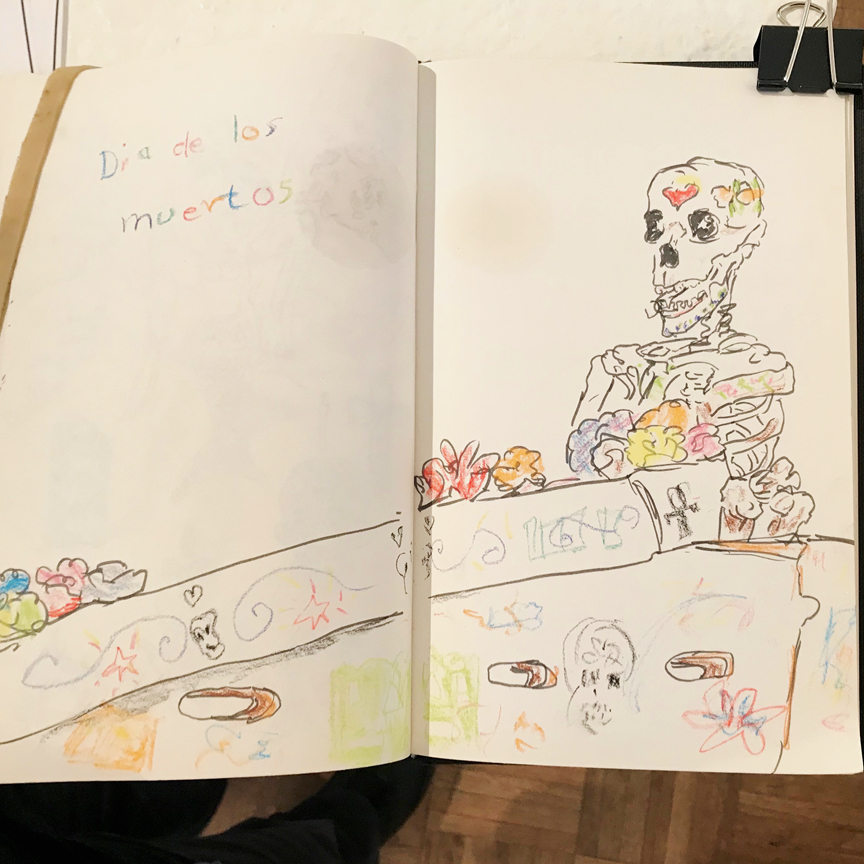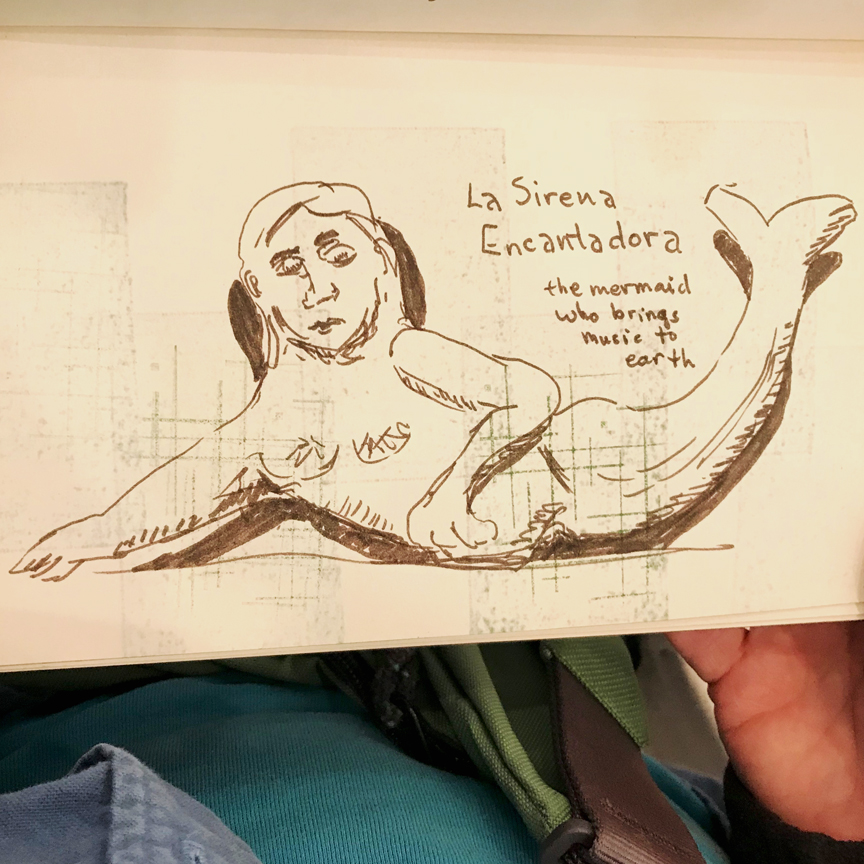 Daisy did a whole page of images from various altars, ending with the difficult mermaid figure.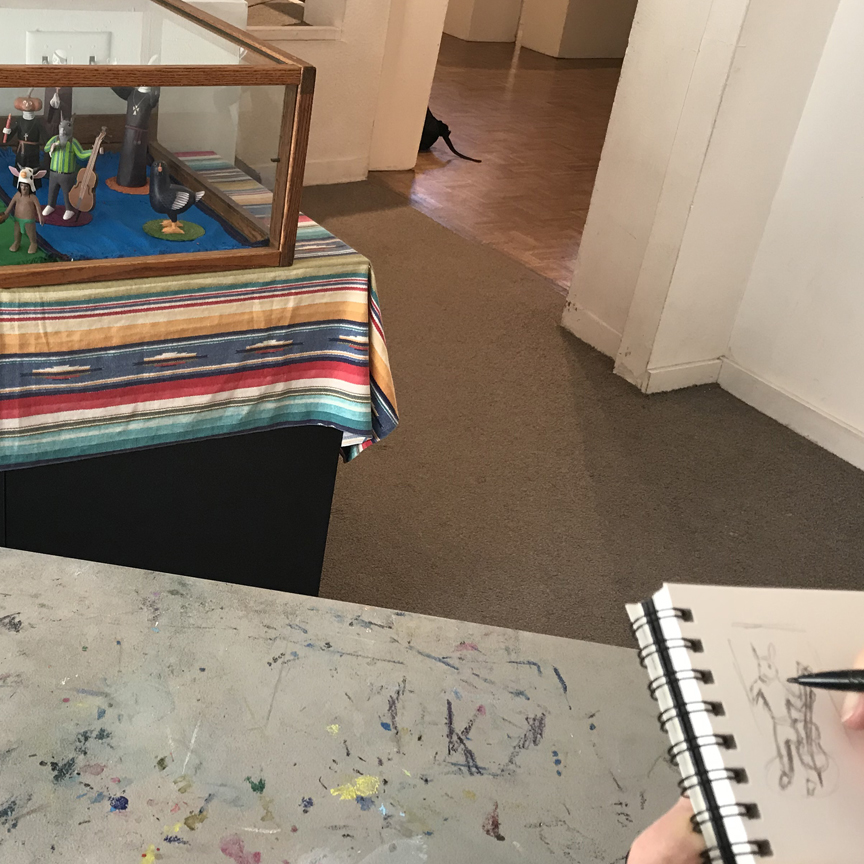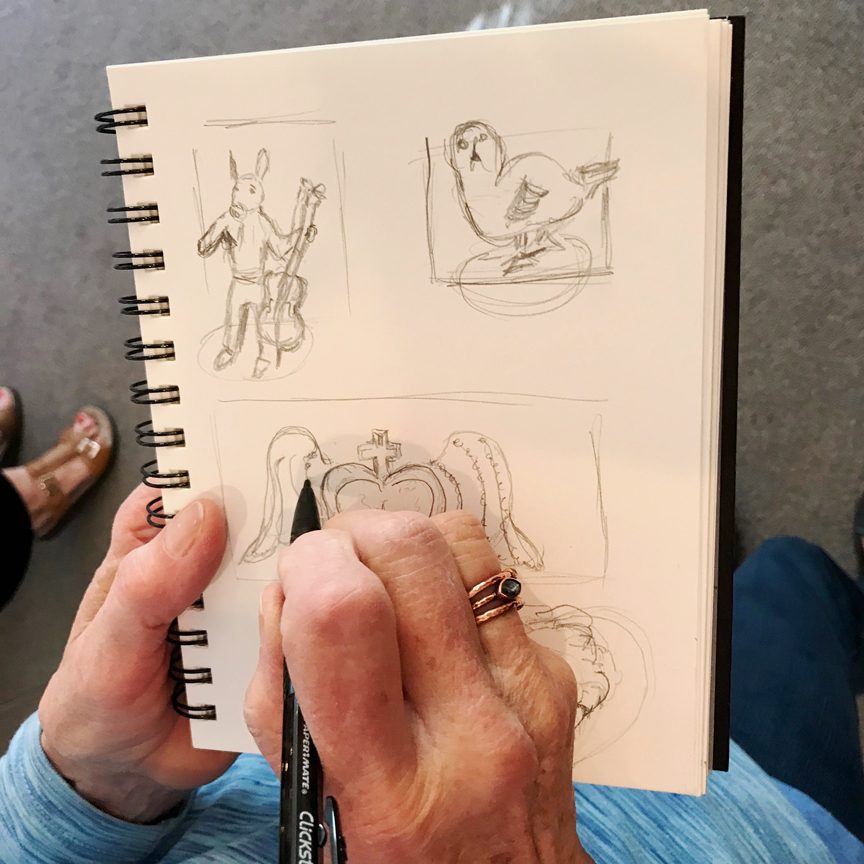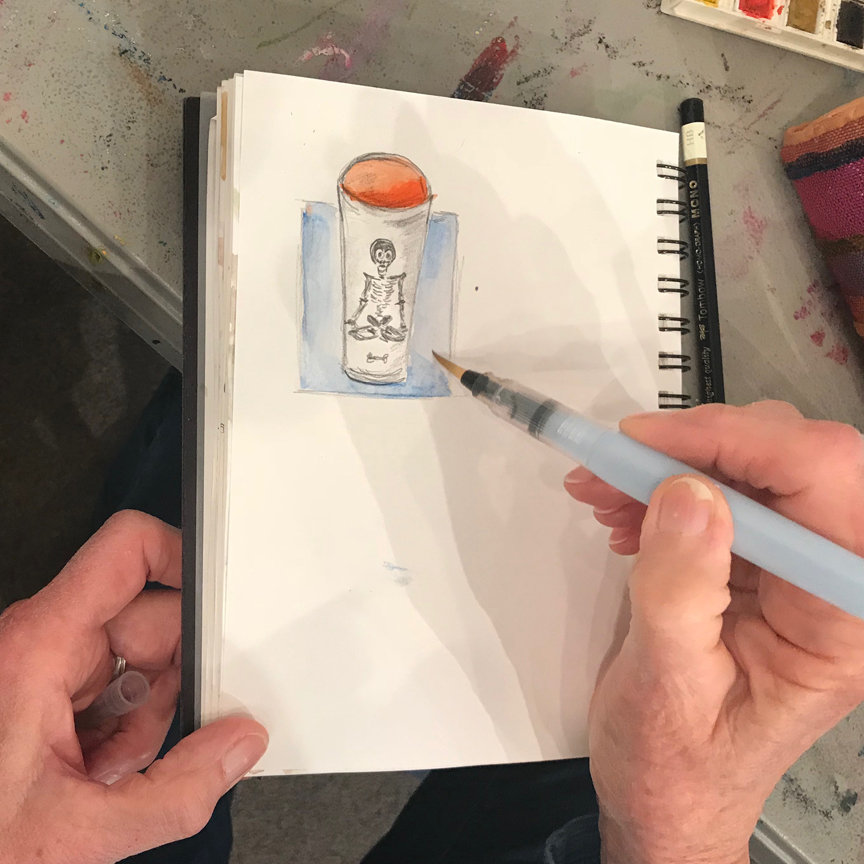 Penny M started sketching the little sculptured figures in the glass case, then back to watercolor for her next sketch.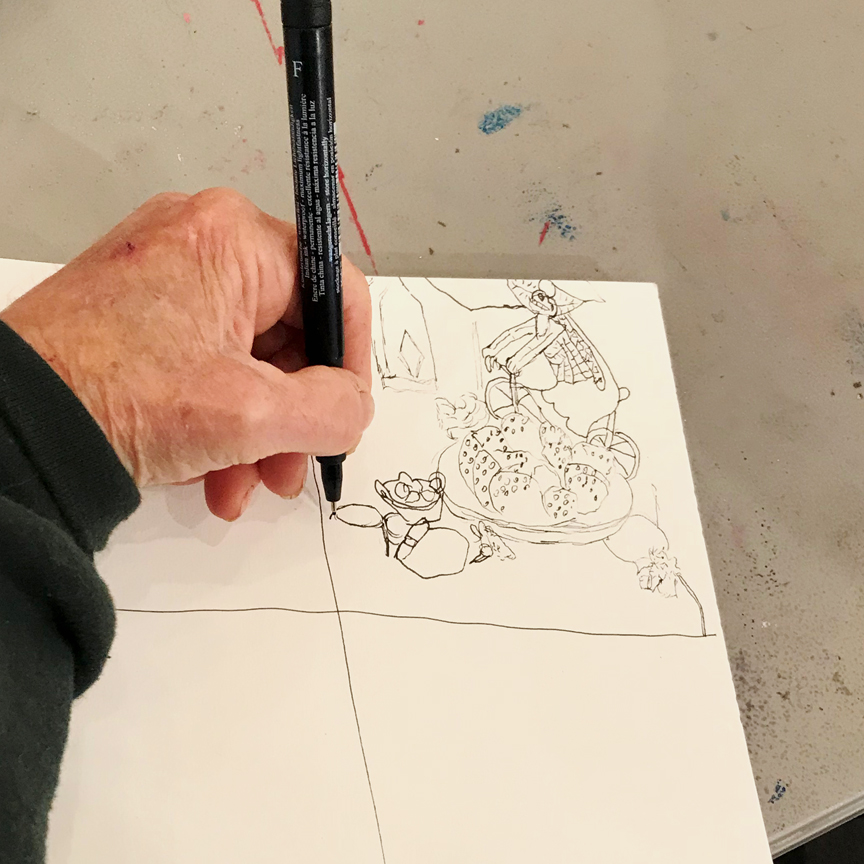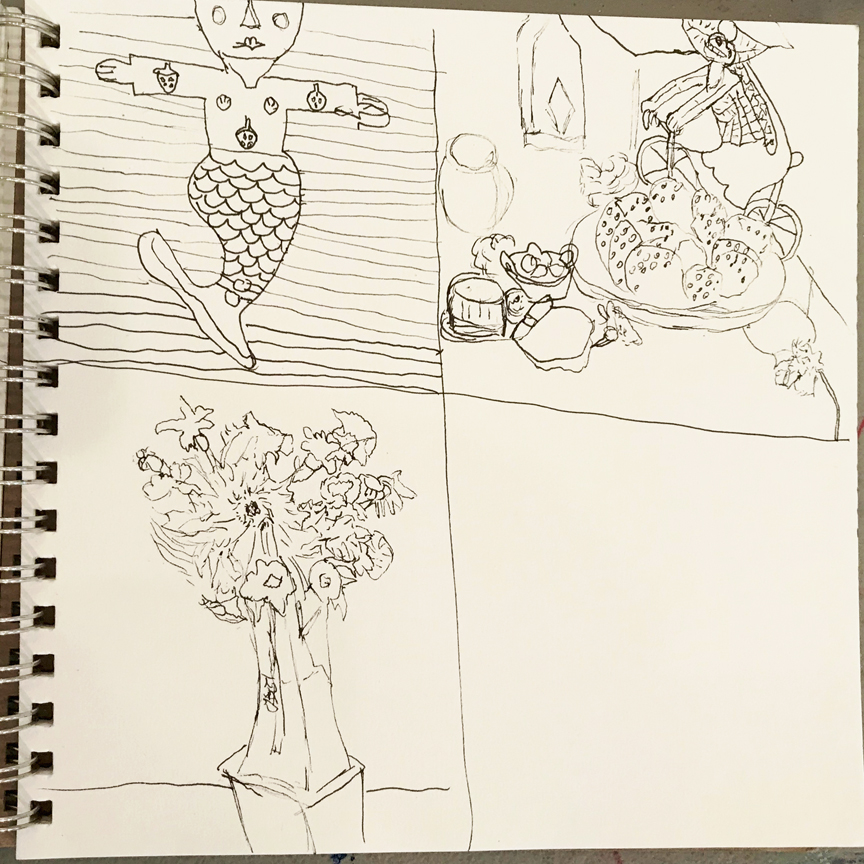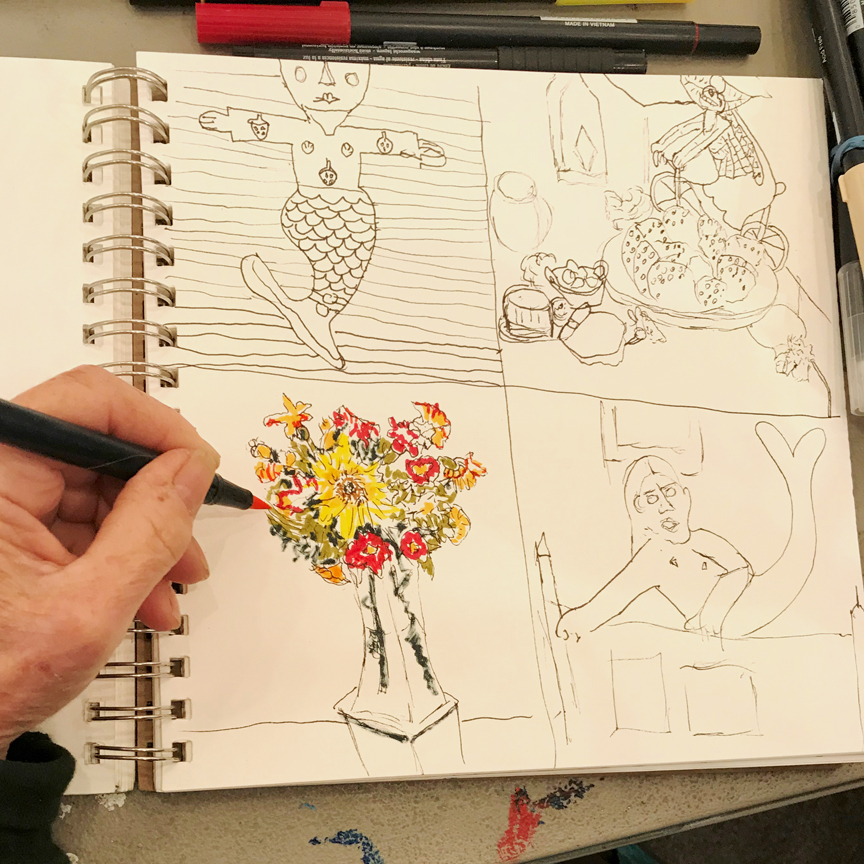 Penny J drew boxed frames to isolate each of the figures she chose to draw – such an endless variety reflecting the person gone.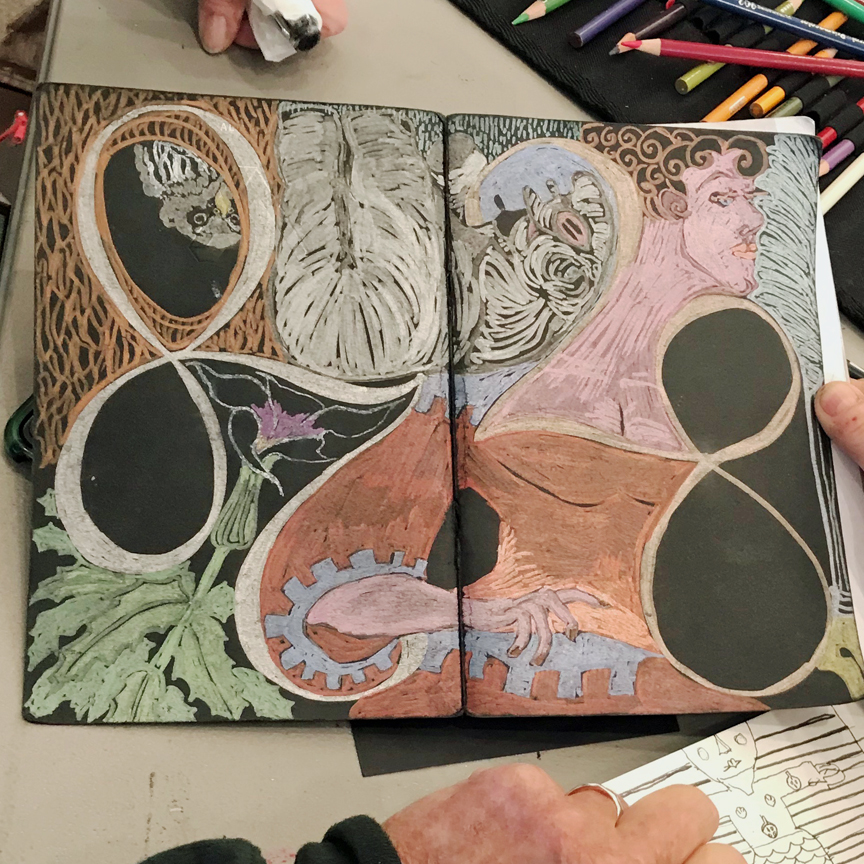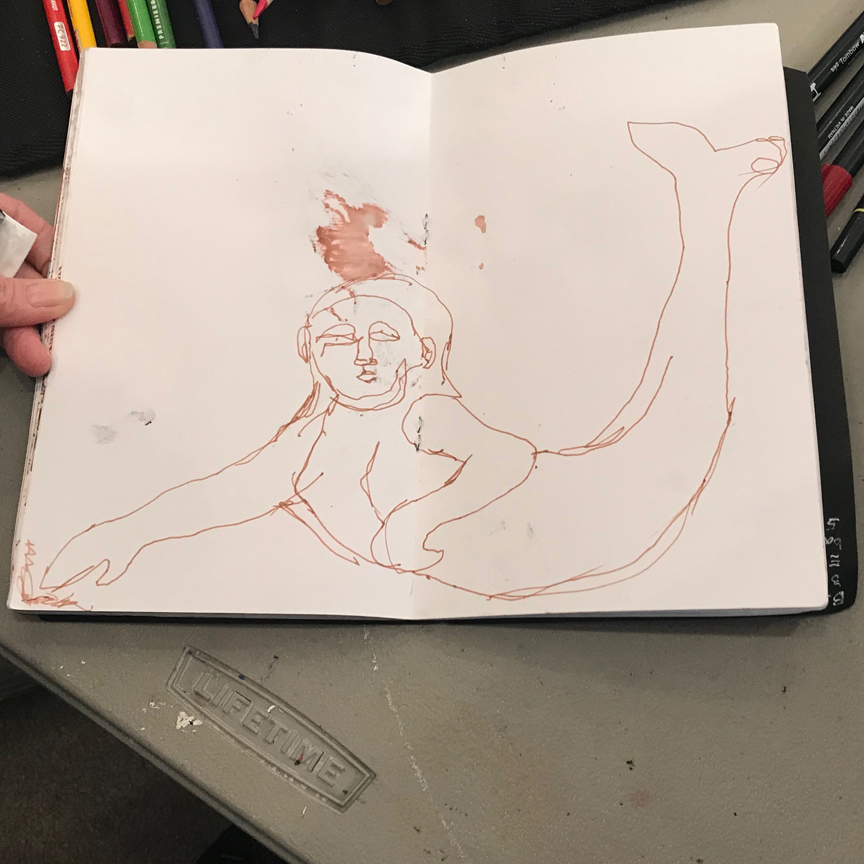 Barb Sh showed Penny M one of her cross page sketches using metallic inks, then began the mermaid Daisy did – not done yet!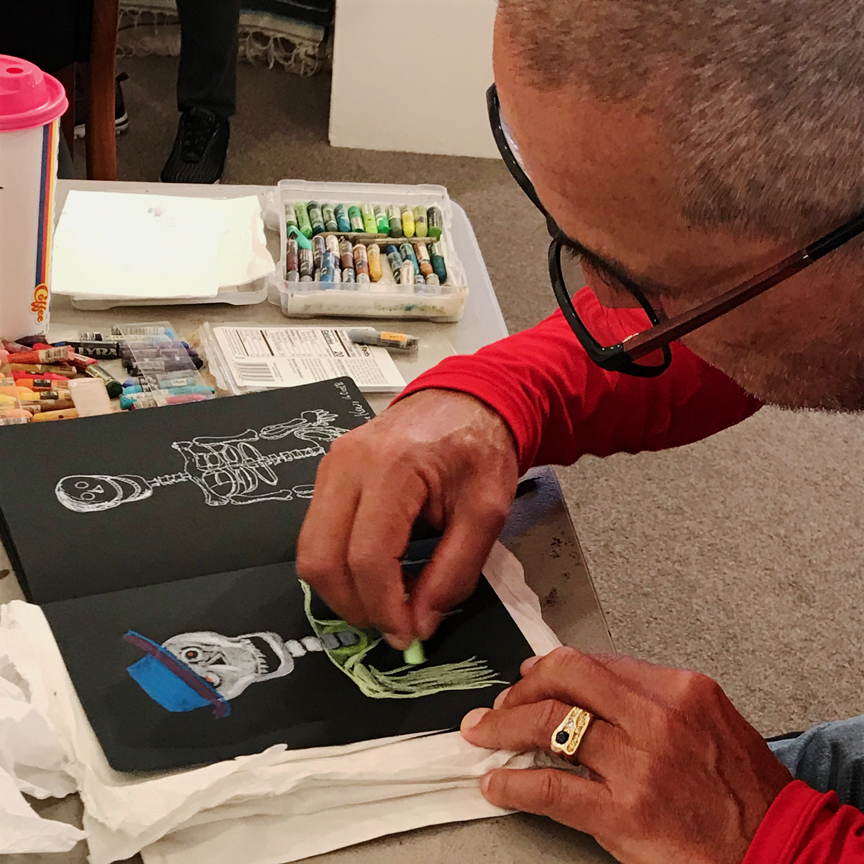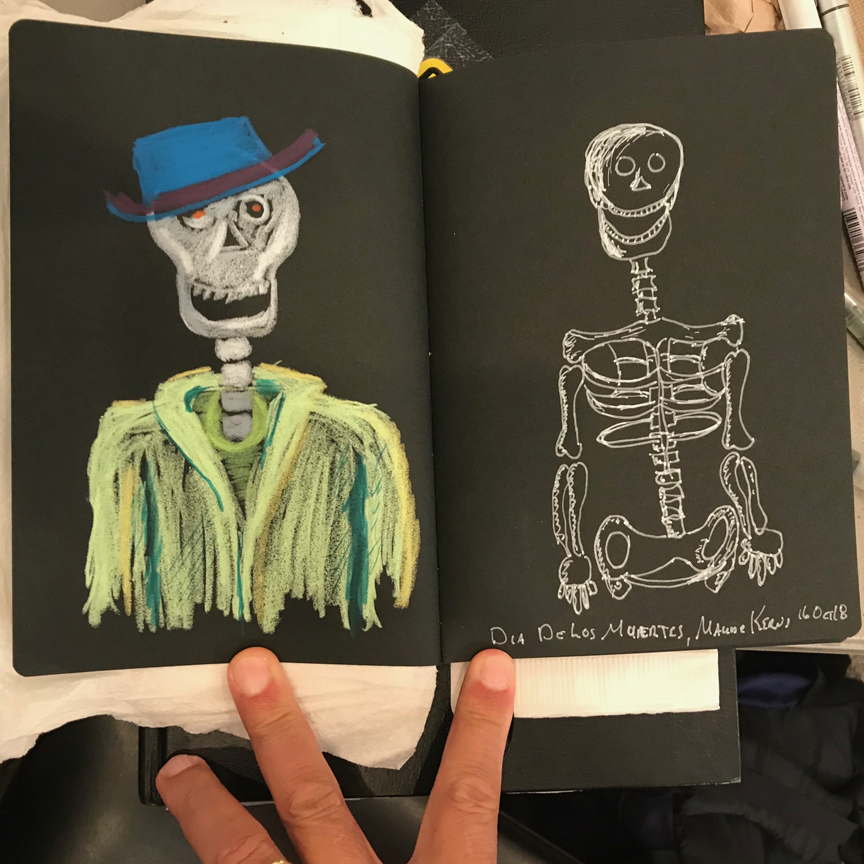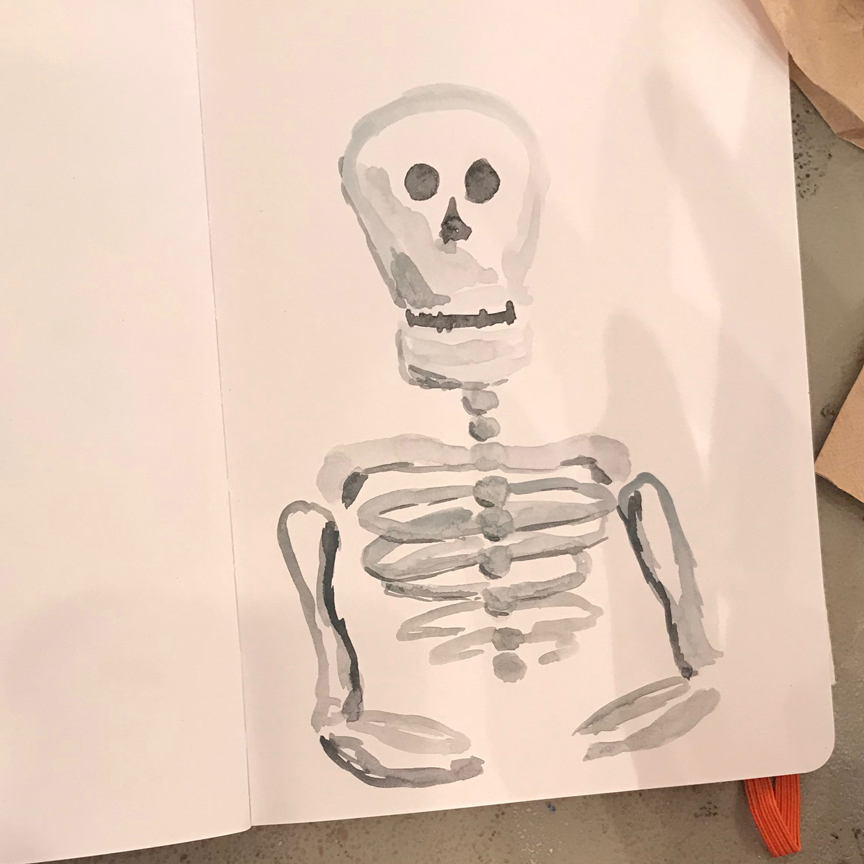 Hugh did a riff on the skeleton images which were prolific.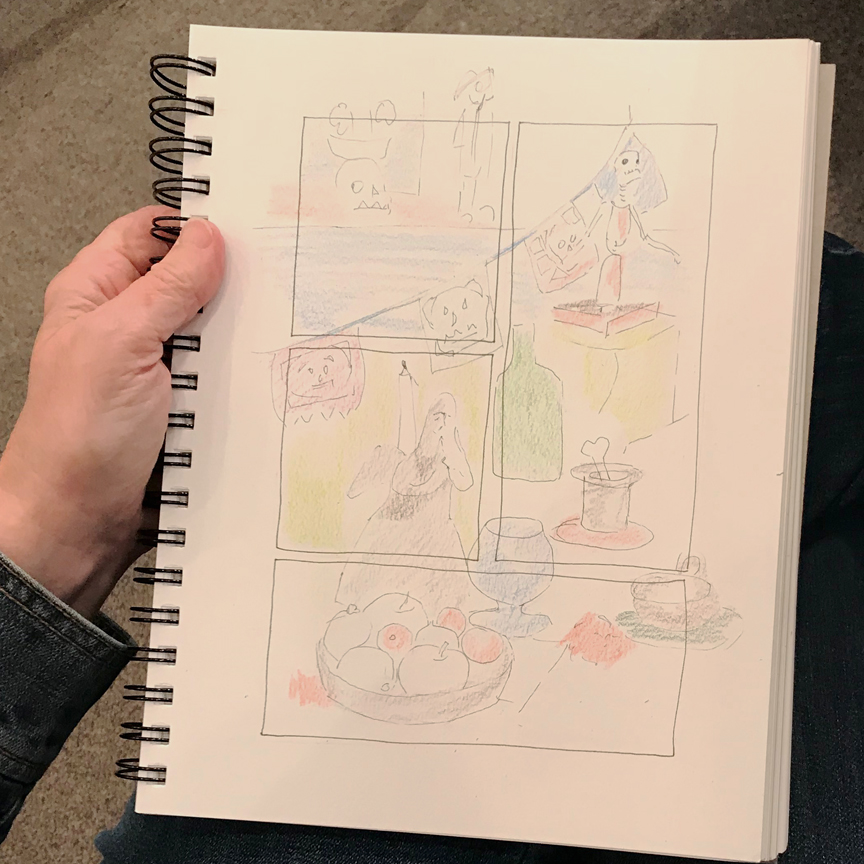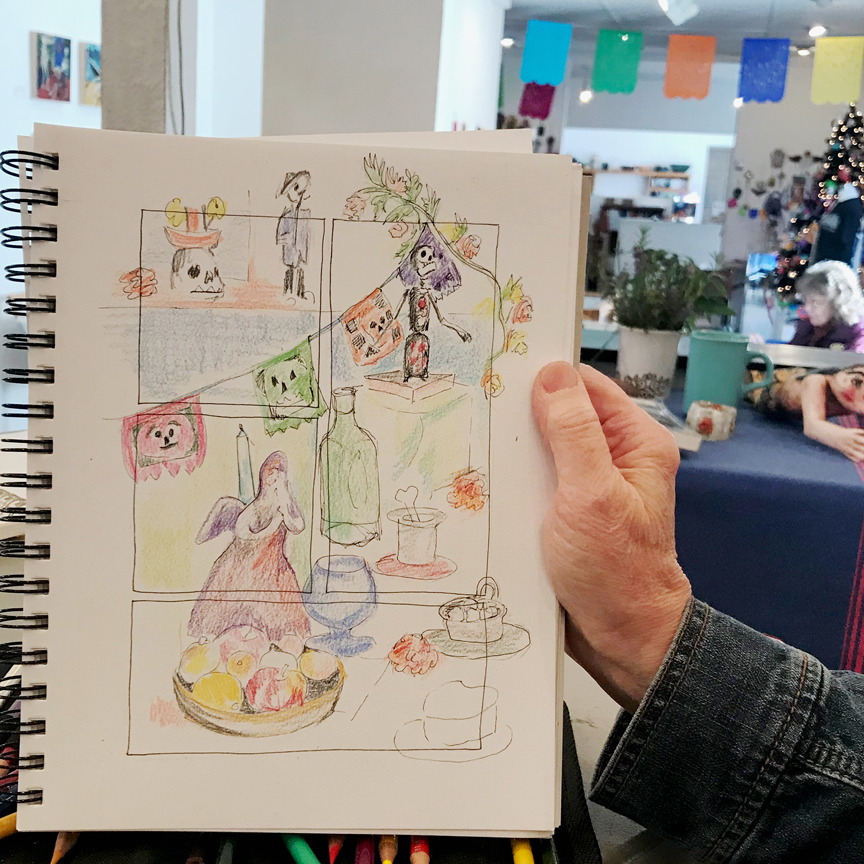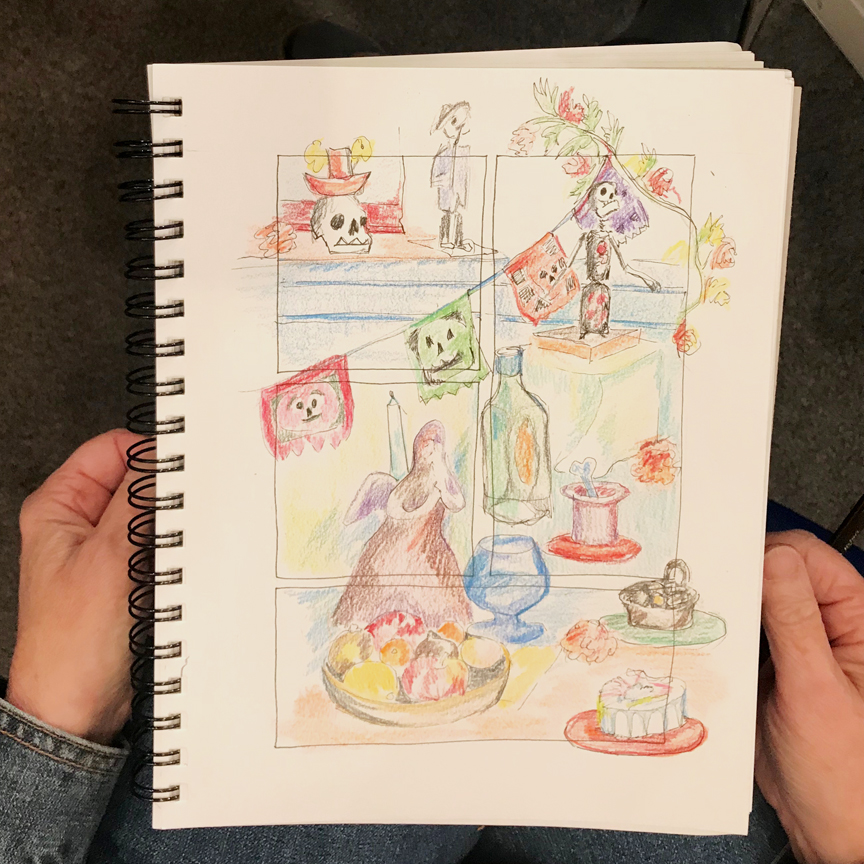 Marsha did a page of pre-designed box frames, playing with images across them and outside them for a great effect.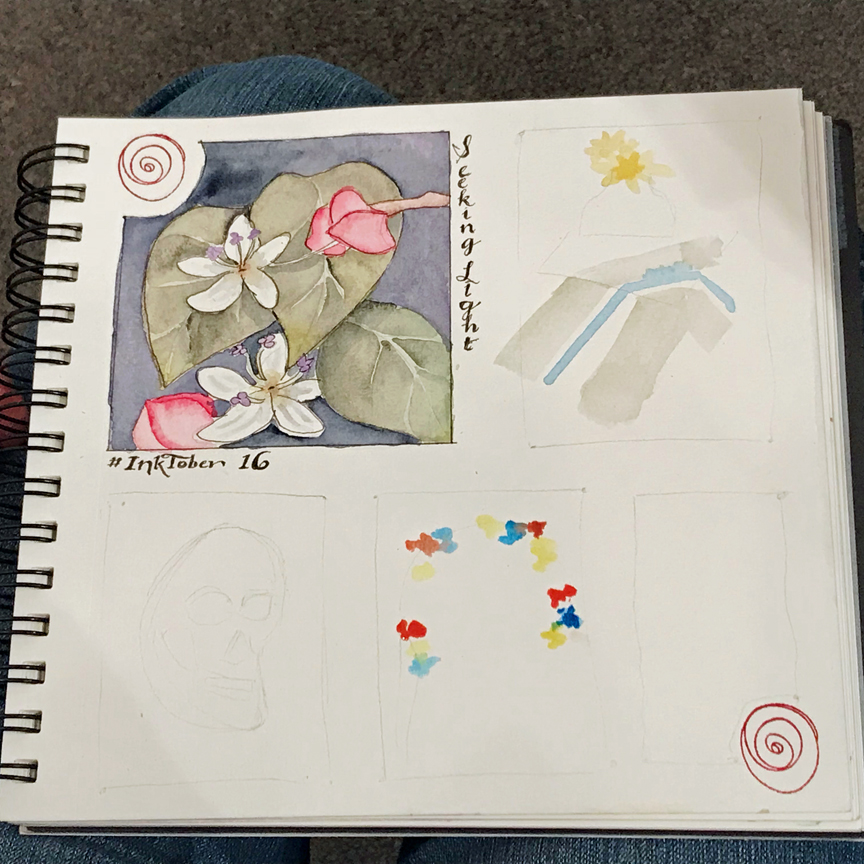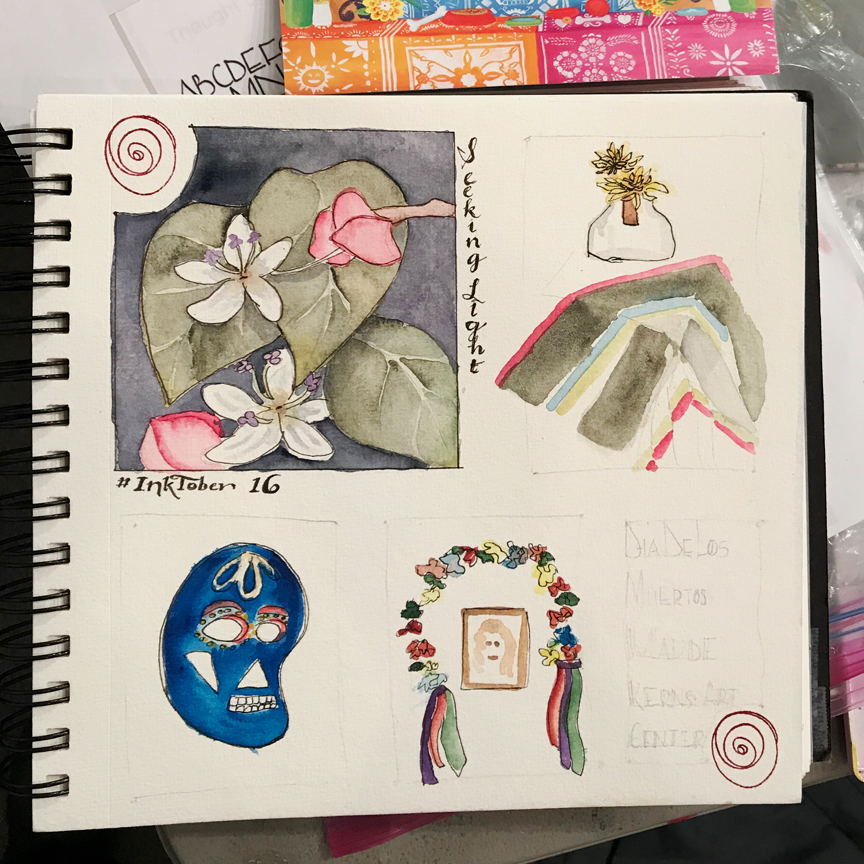 Katie added altar images to a page she had already begun with a flower sketch. It will be interesting to see how this page develops!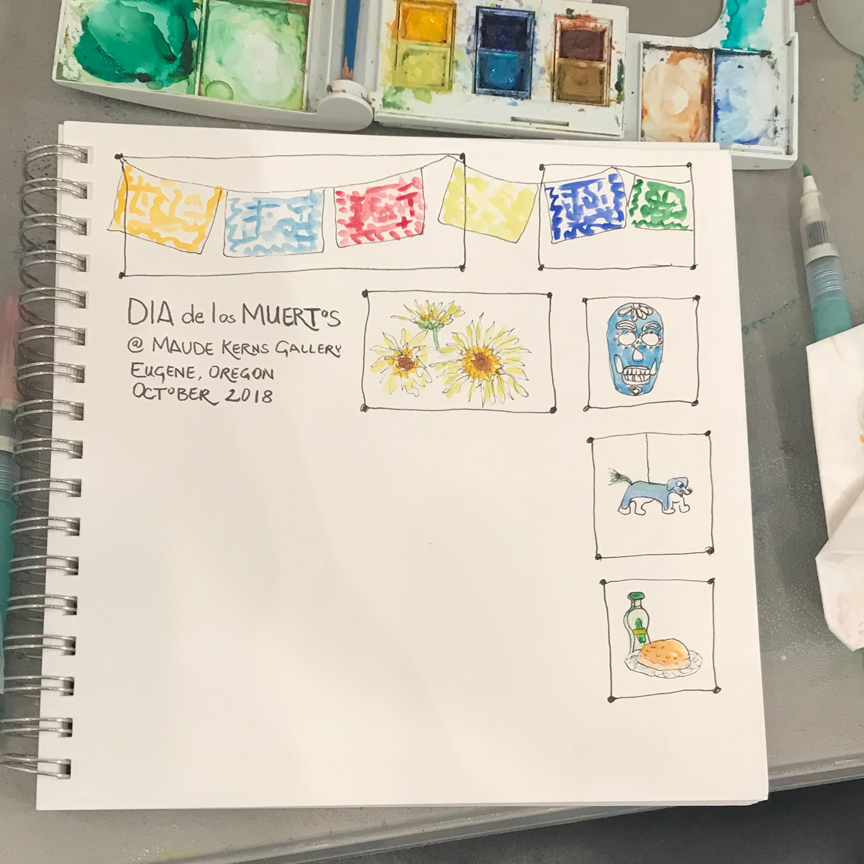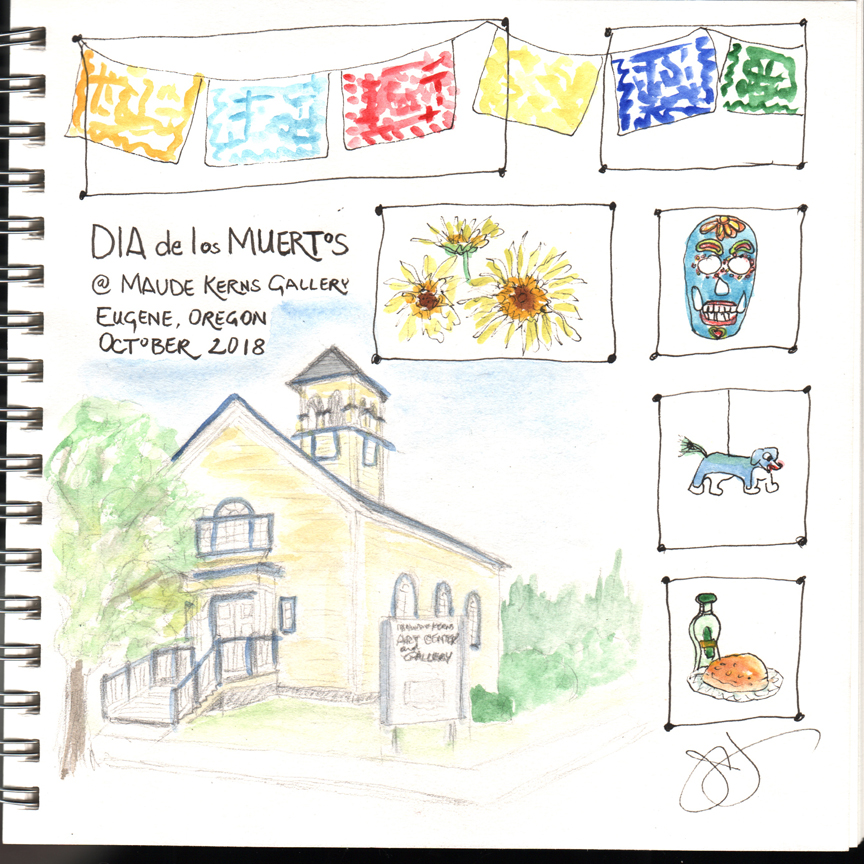 Jane tried using the box frames artist Pat Southern-Pearce utilizes, finishing with a text notation and a gallery watercolor sketch.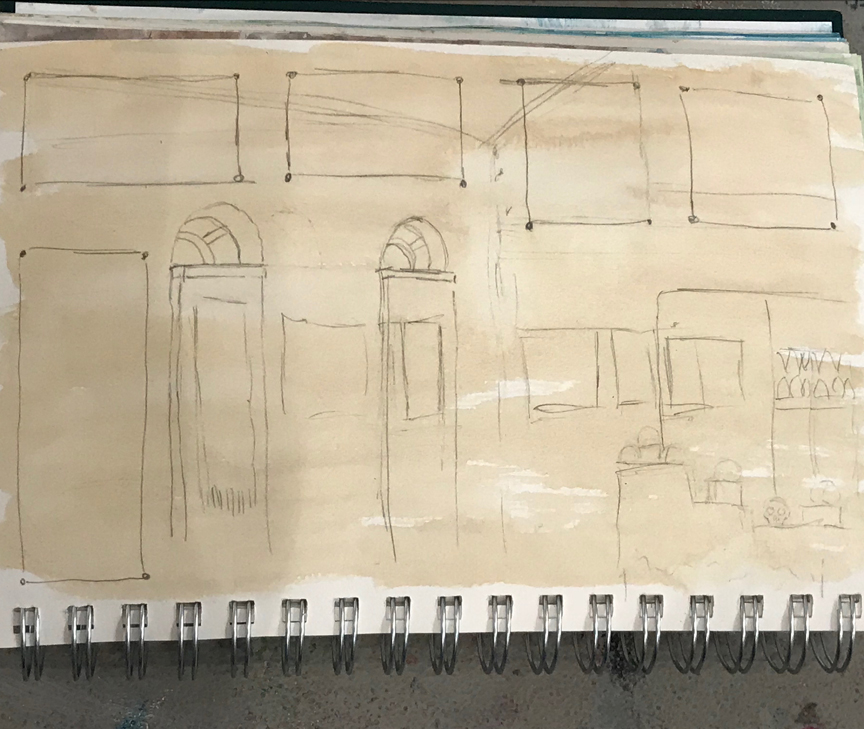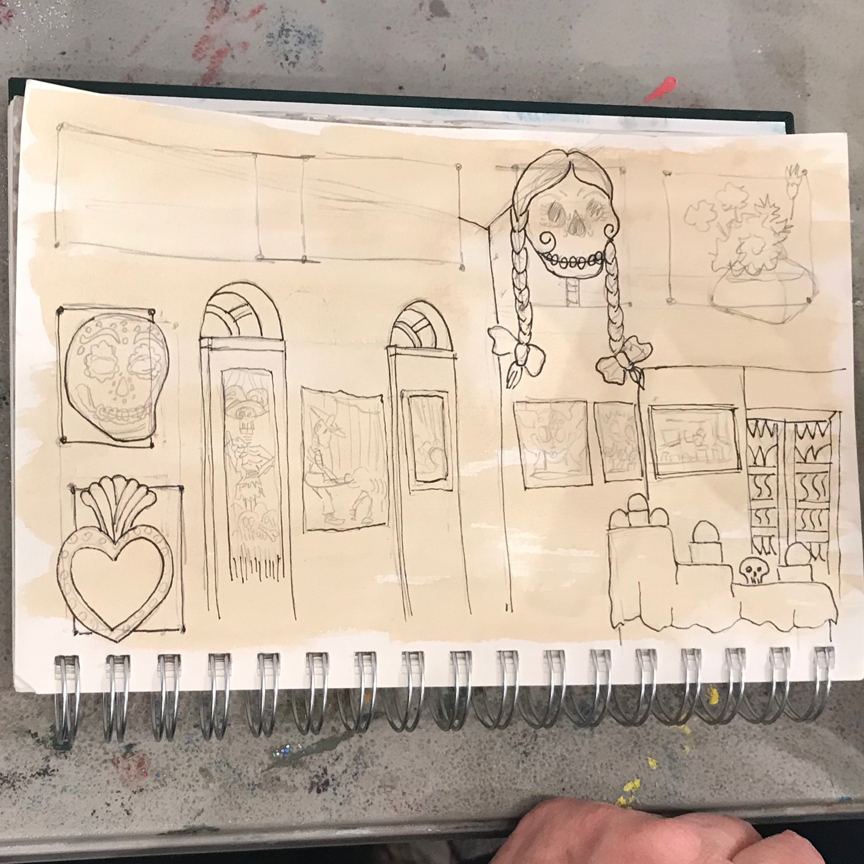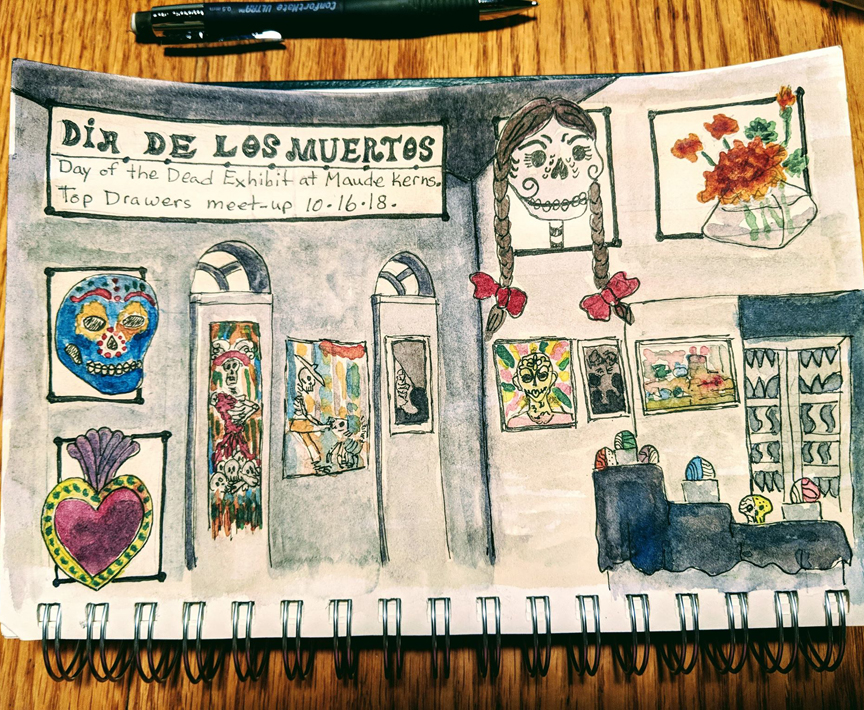 Danita drew the arched windows of the building and tapestries below, then used special frames for additional altar images.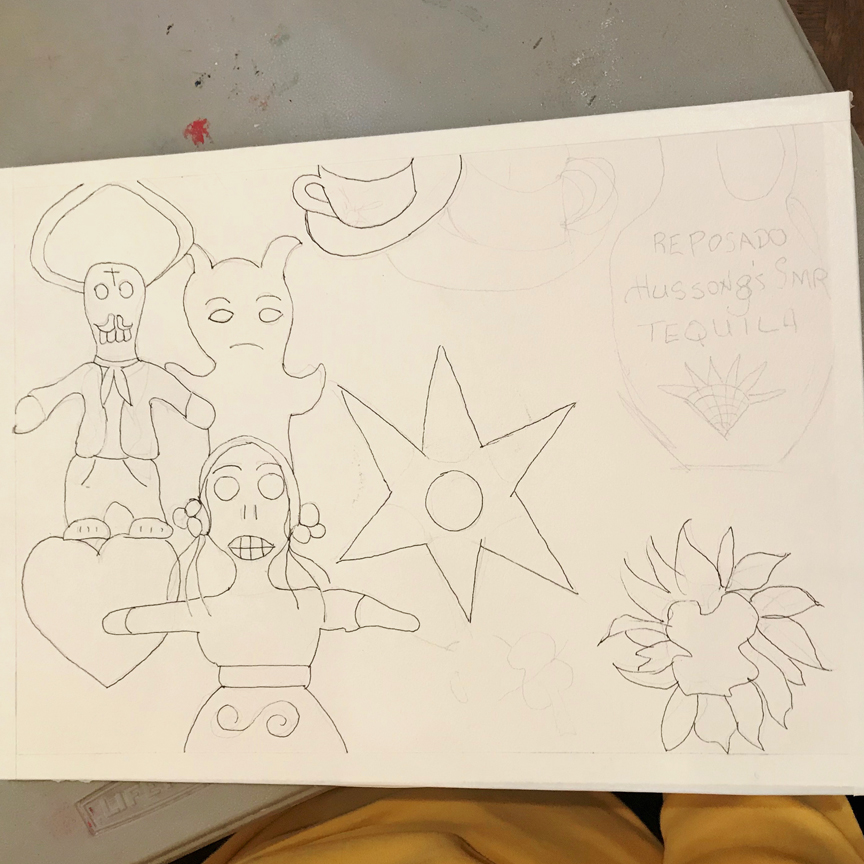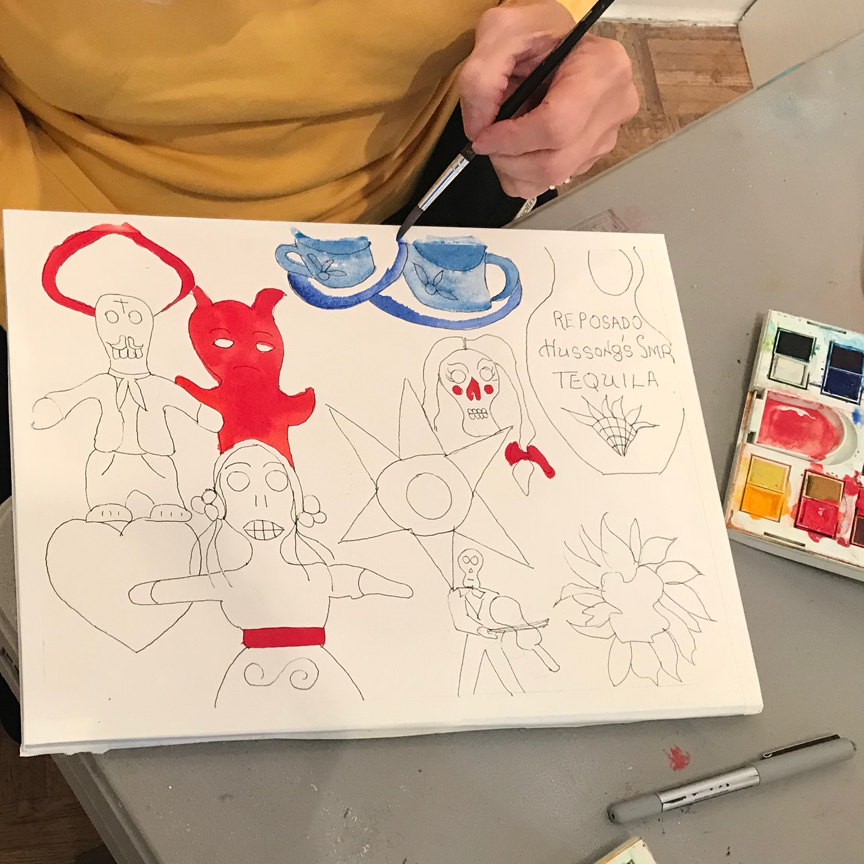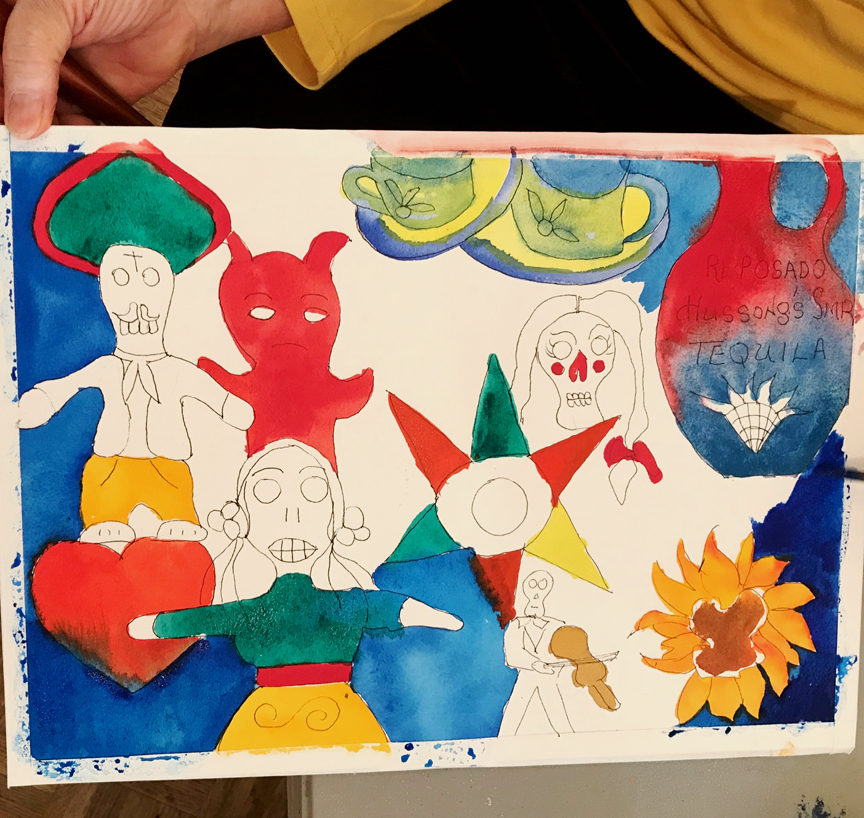 Lona refused to be confined to boxes, overlaying her images in a colorful celebration.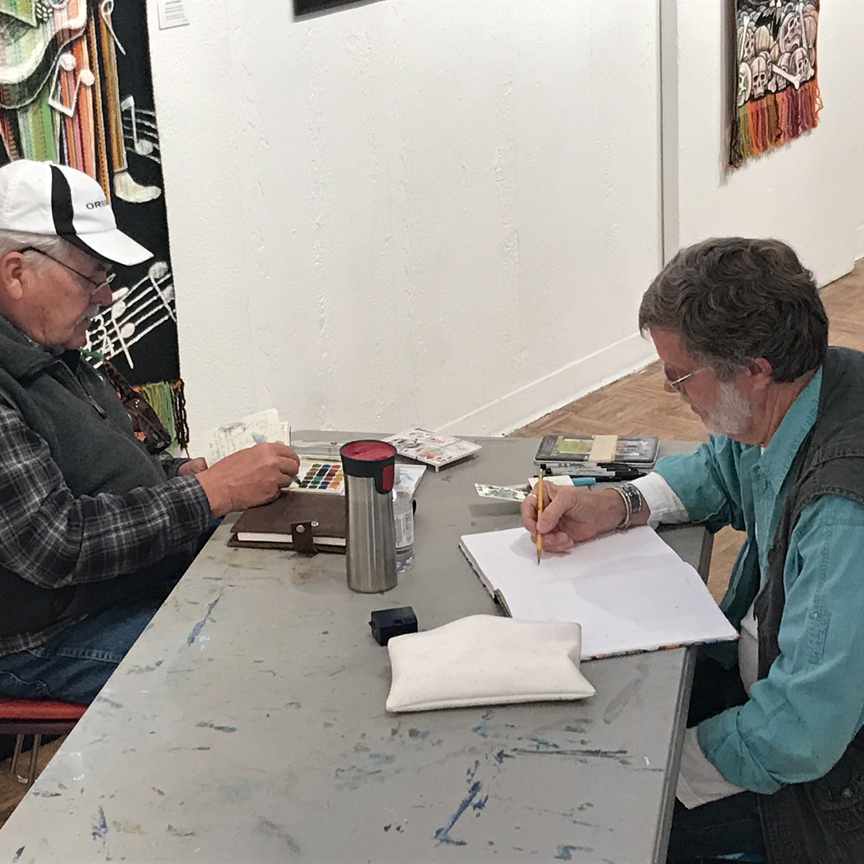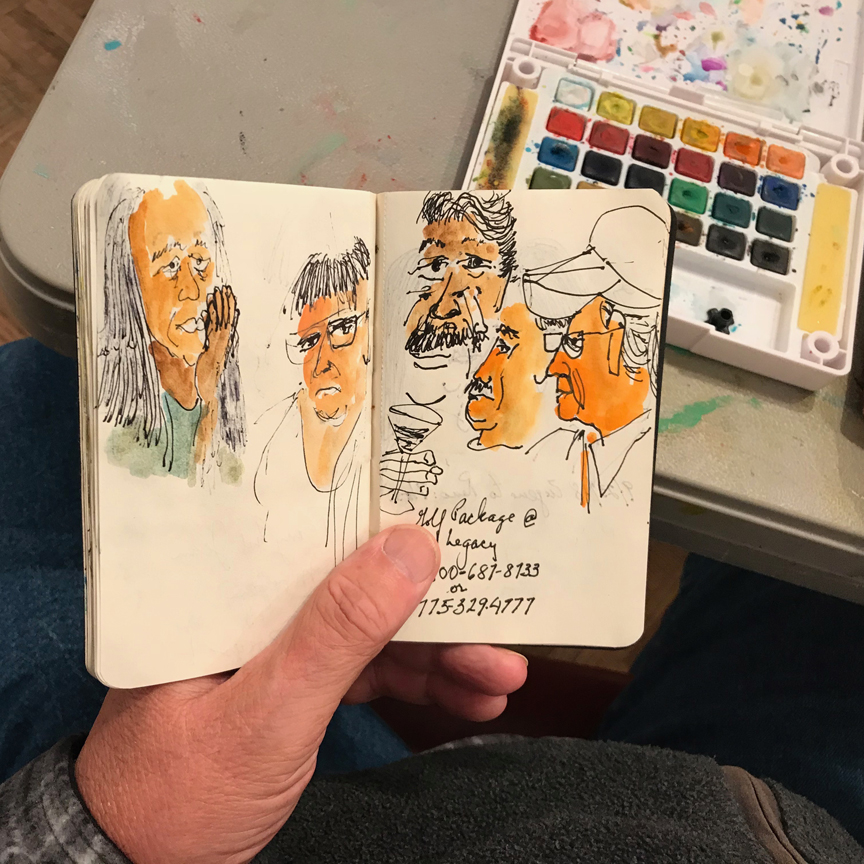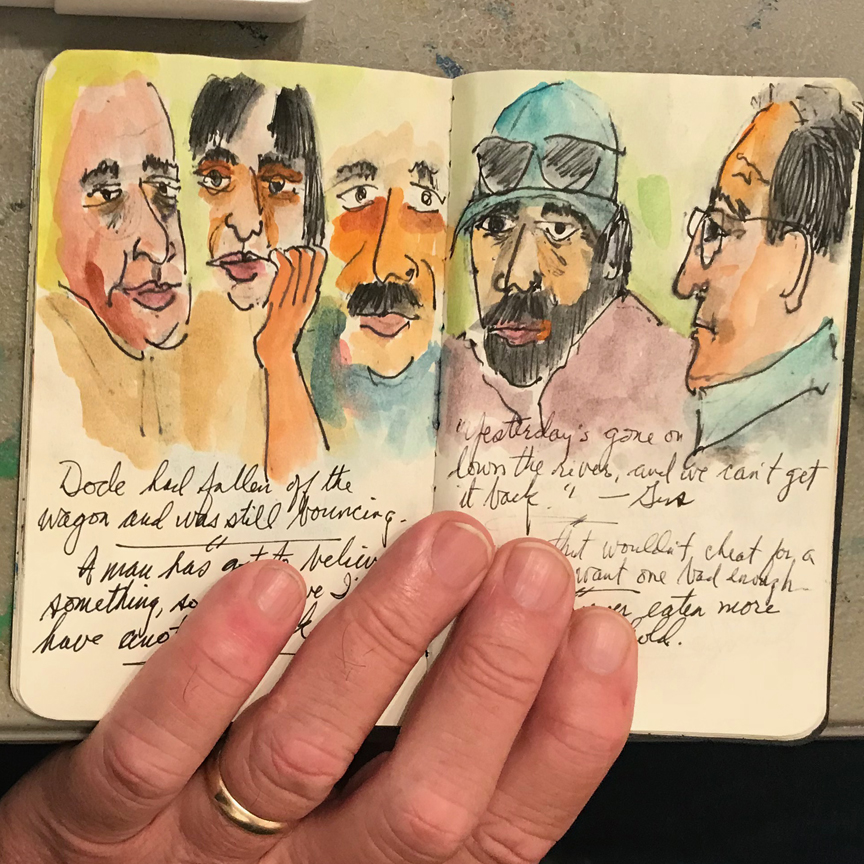 Bill & friend Jim at a table – Bill was finishing up some sketches of people he had done earlier with bits of conversation remembered.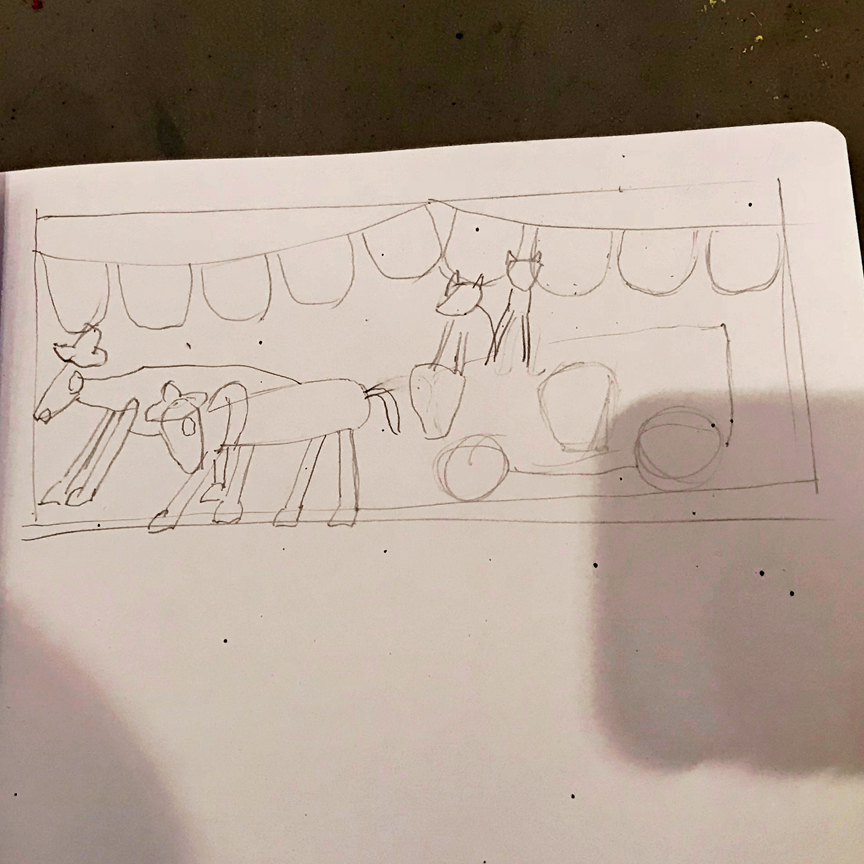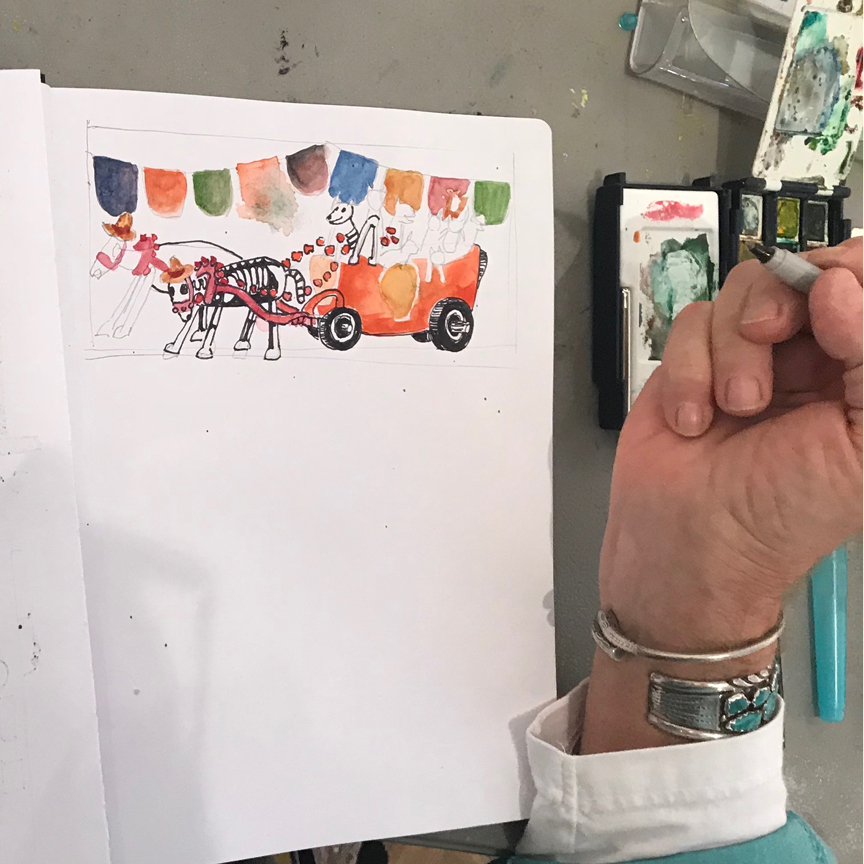 Jim, who does such fine architecture work, took on the challenge of whimsical images from a nearby altar – great success here!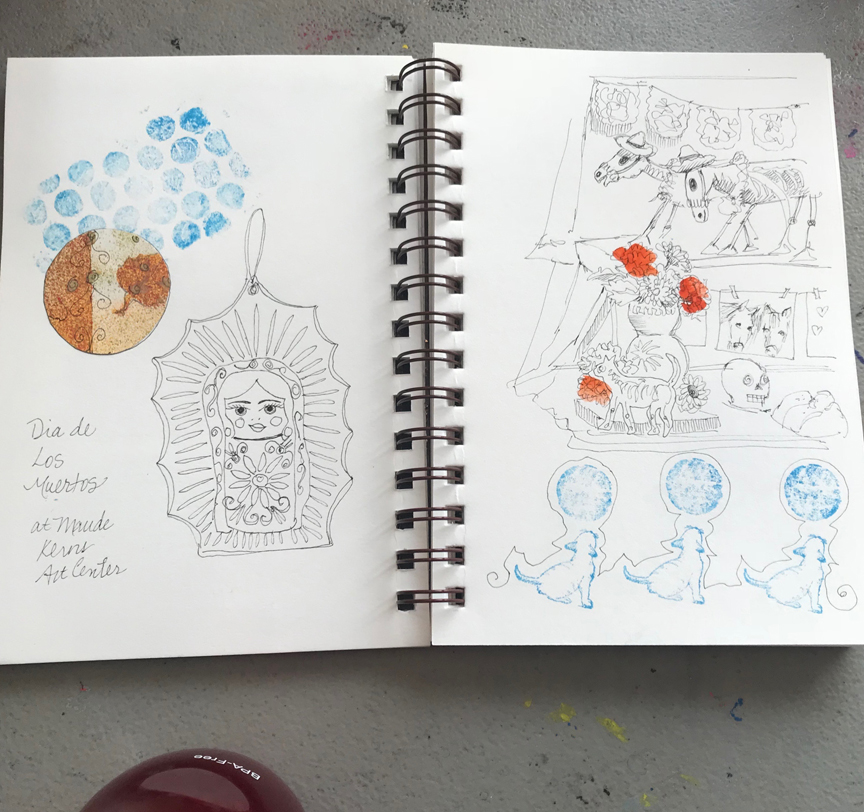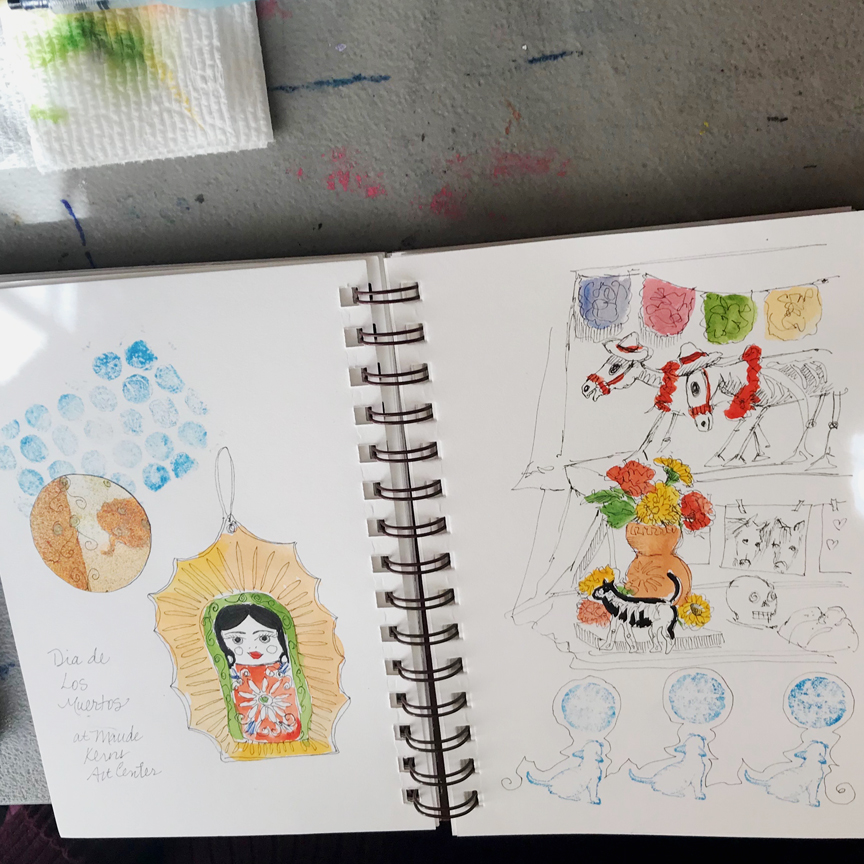 Bev sketched one of the special ornaments, then images from a multi-layered altar.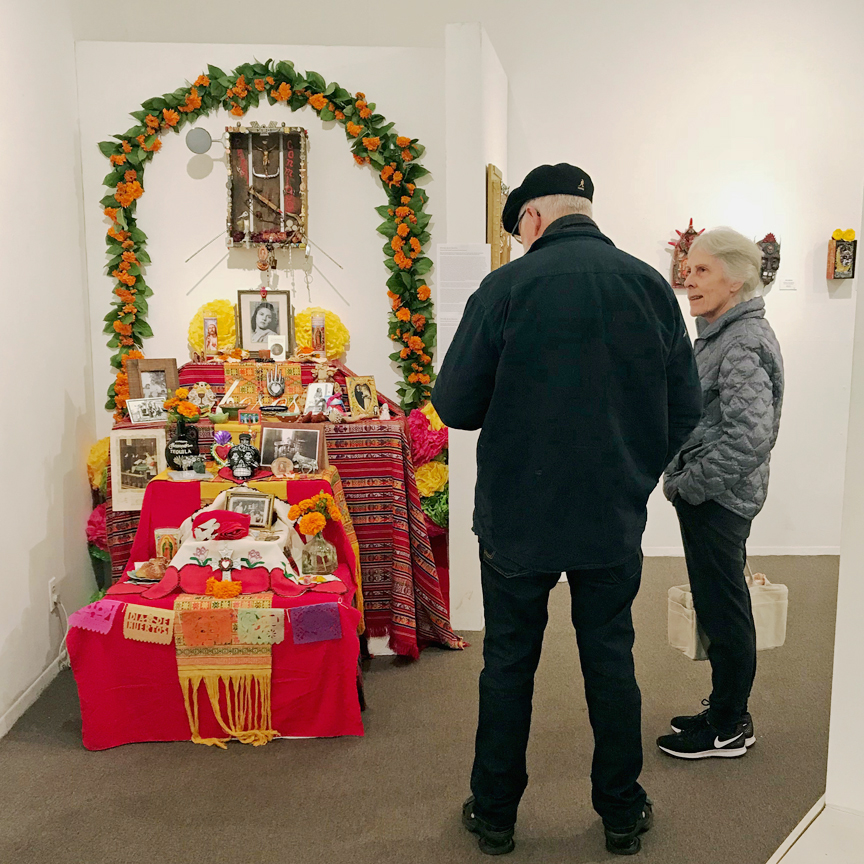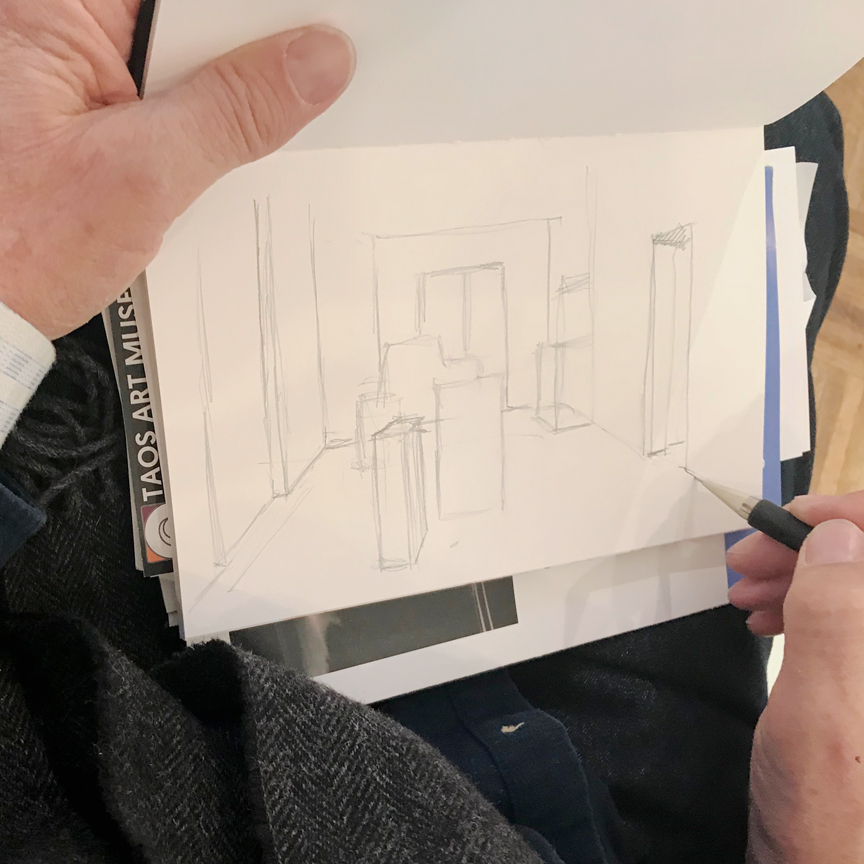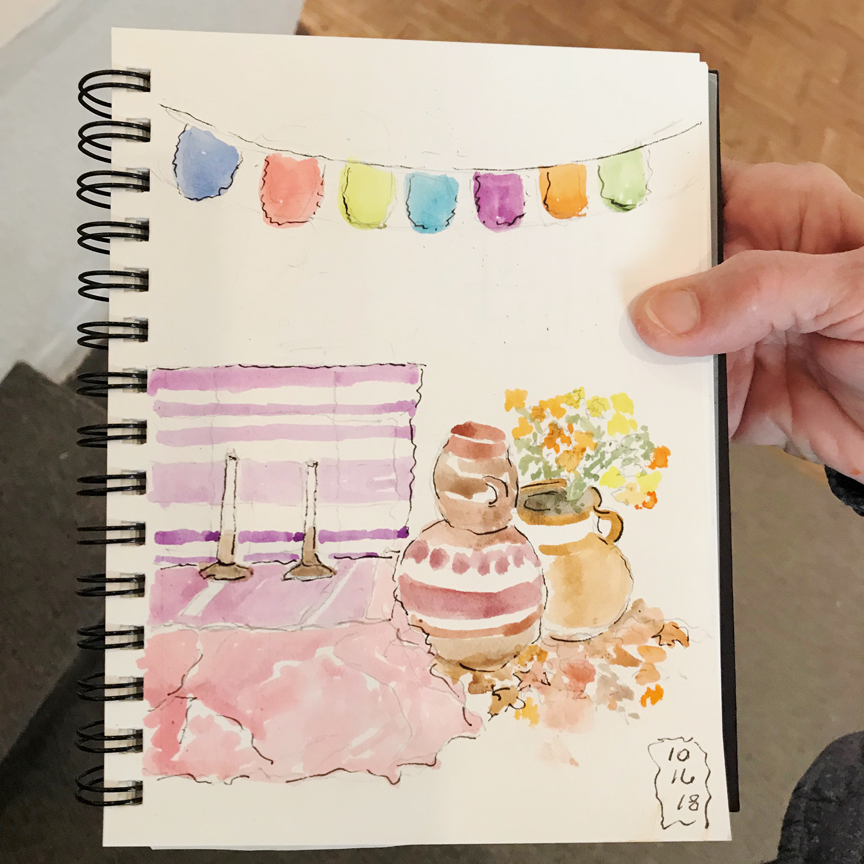 Ken & Barb So shared thoughts about an altar, then Ken began sketching the interesting room construction, and Barb So an altar.
The whole experience was very rich, as we pondered the special things families had put together to honor the dead.