Cafe Yumm, 18th & Willamette, Eugene, OR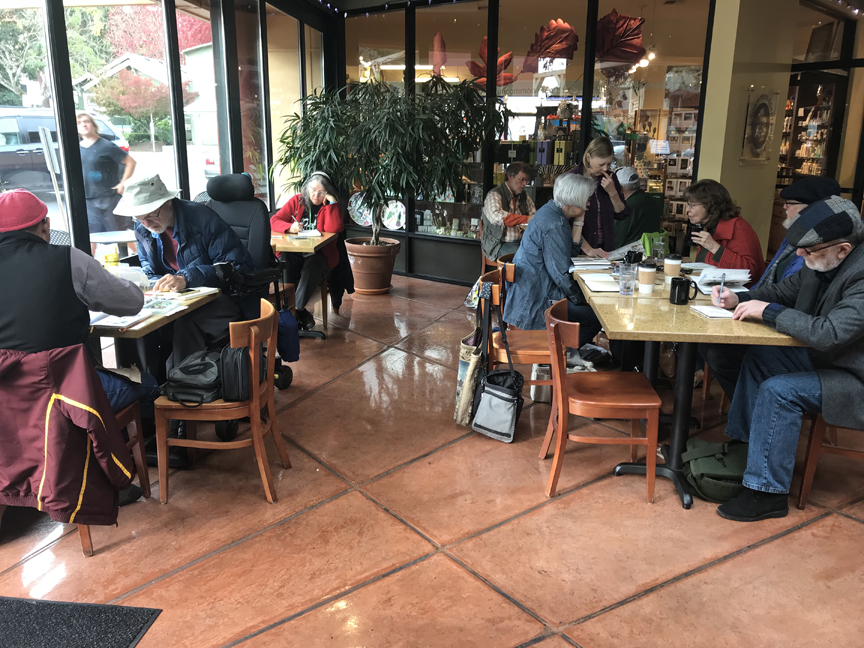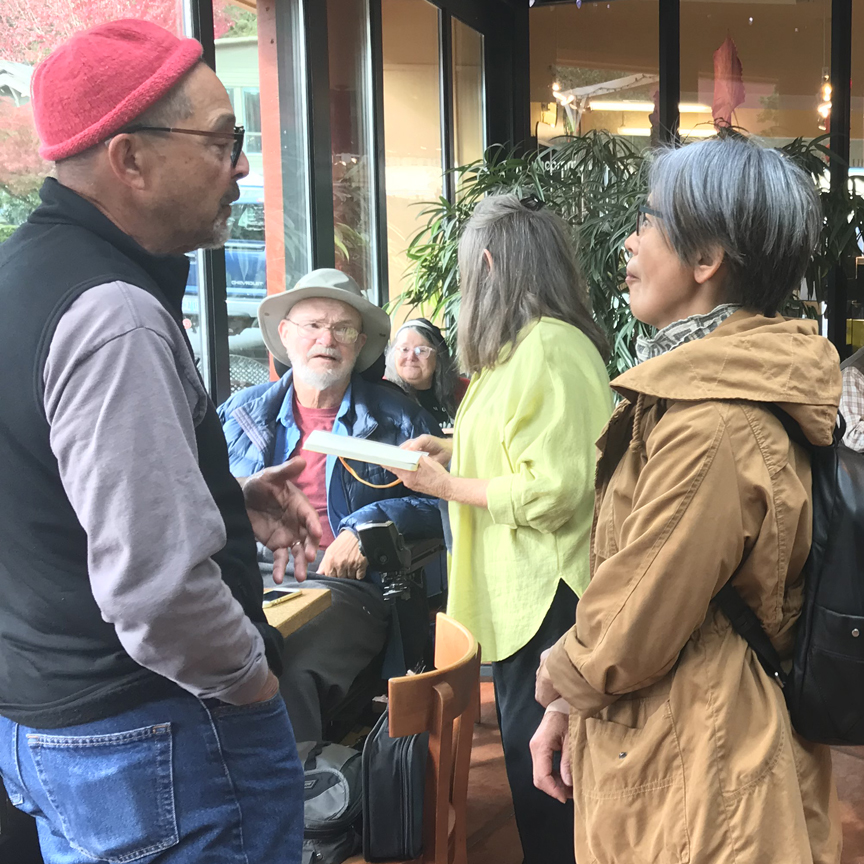 We like sketching here because we can move the tables around however we like. And surprise!  Jan & Satoko are back with us!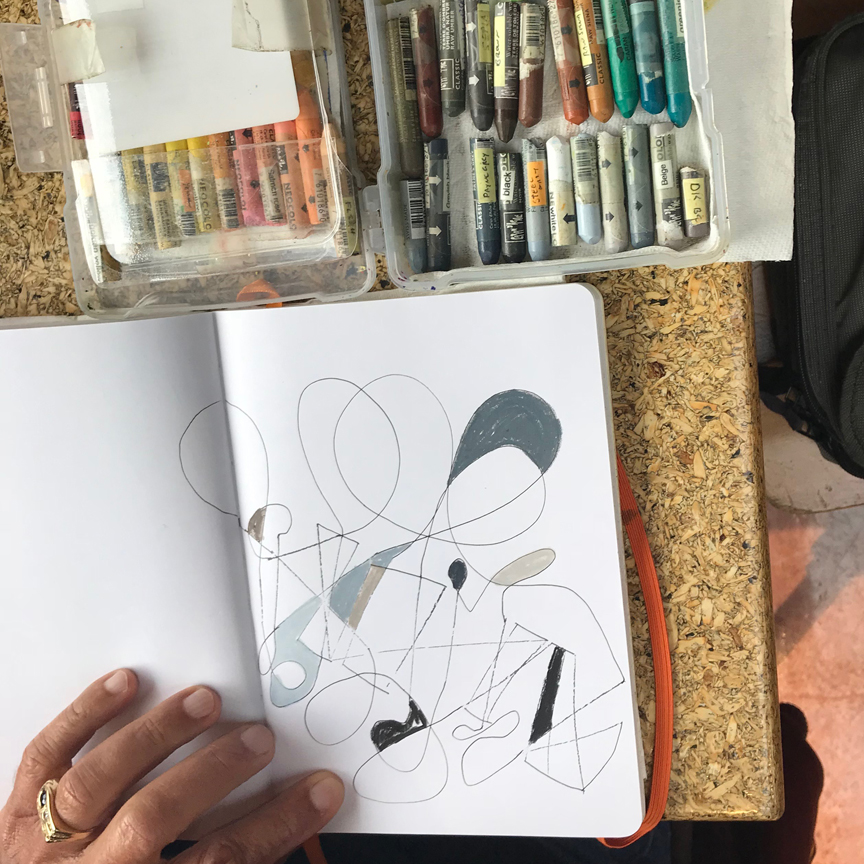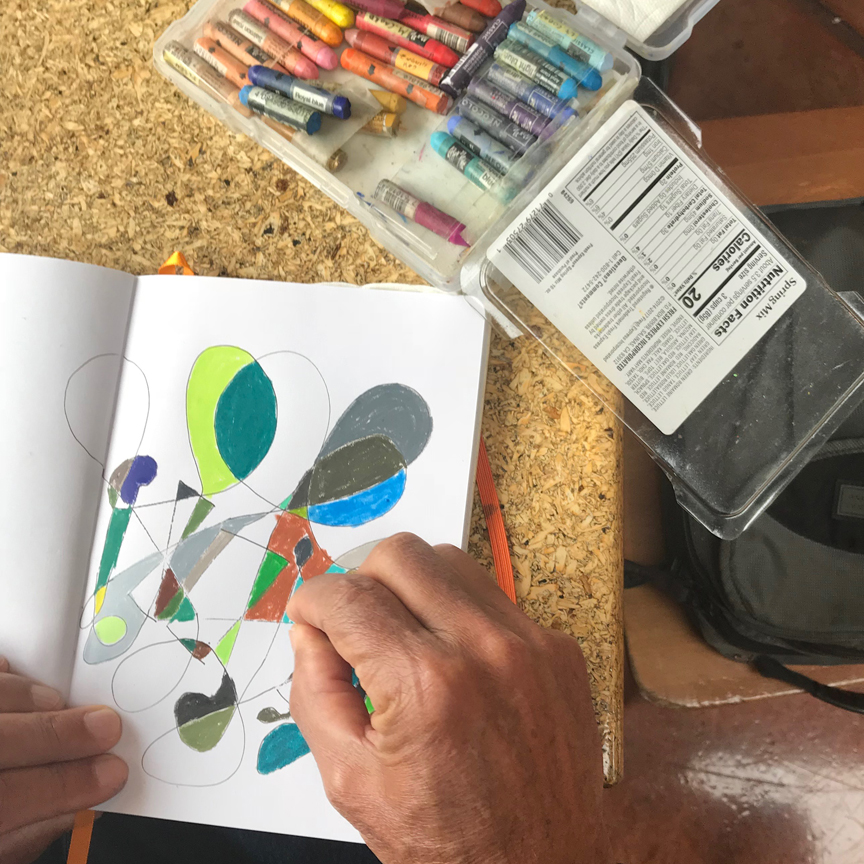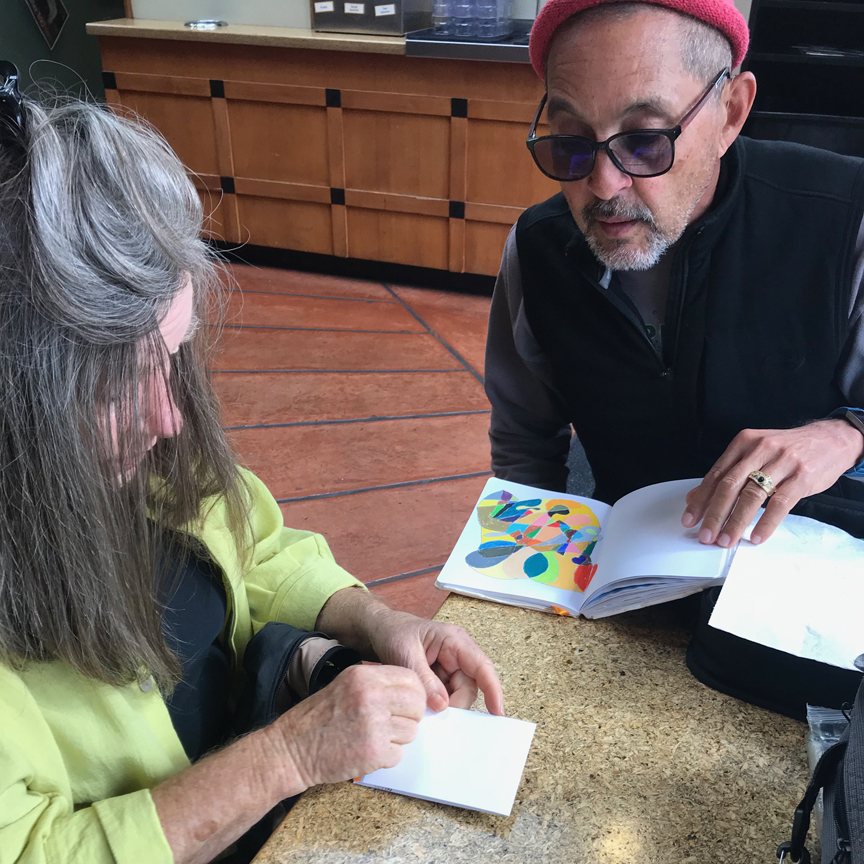 Hugh was getting abstract, & started coloring in his doodle by choosing colors by order in his box. Jan explains her card making.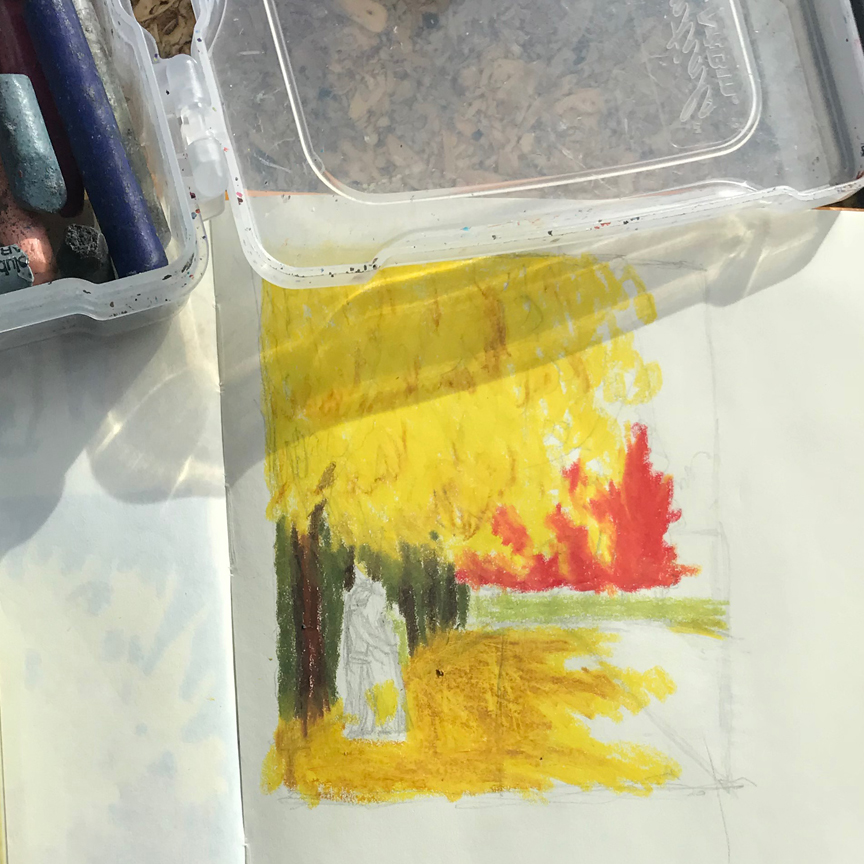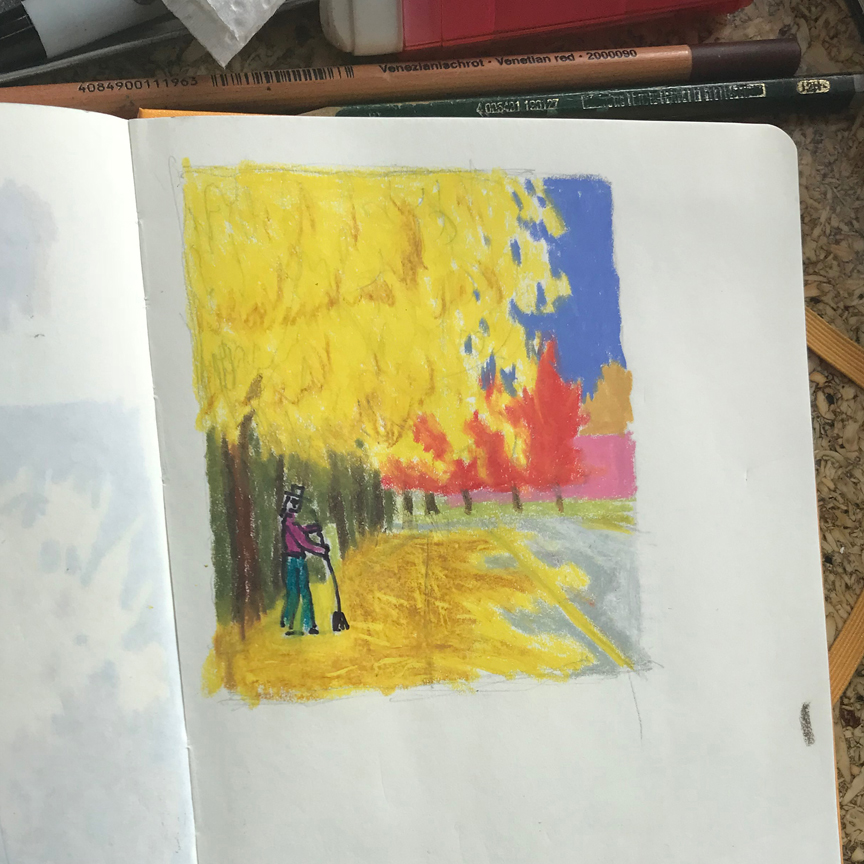 Erik was really getting into the autumn leaf theme – great color contrast, as well as a little gestural drawing of a leaf raker!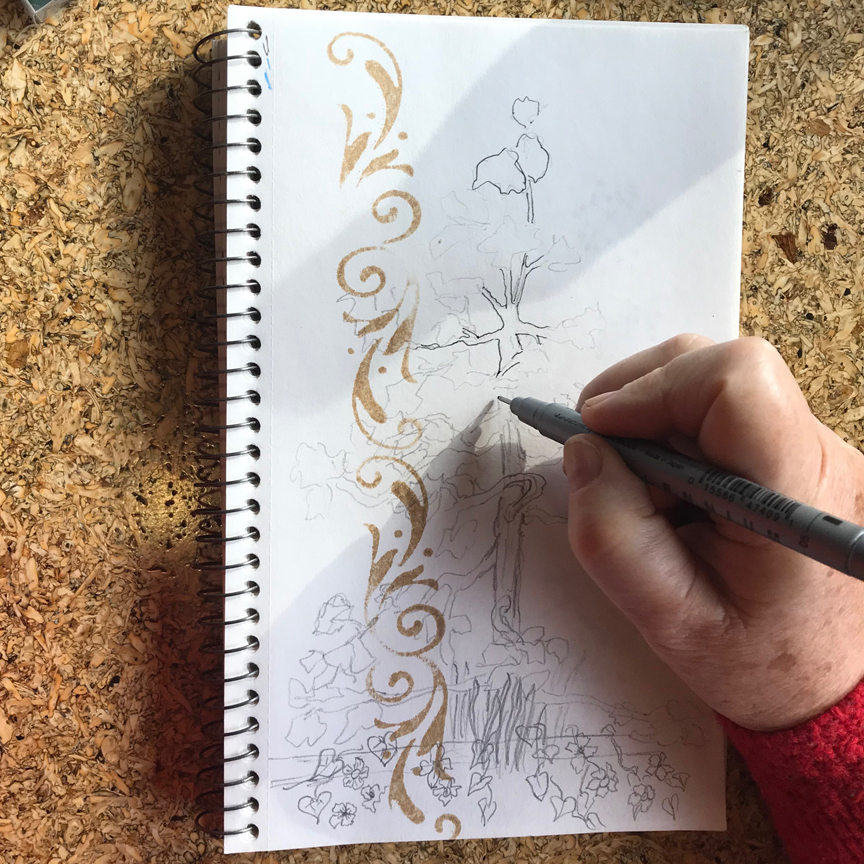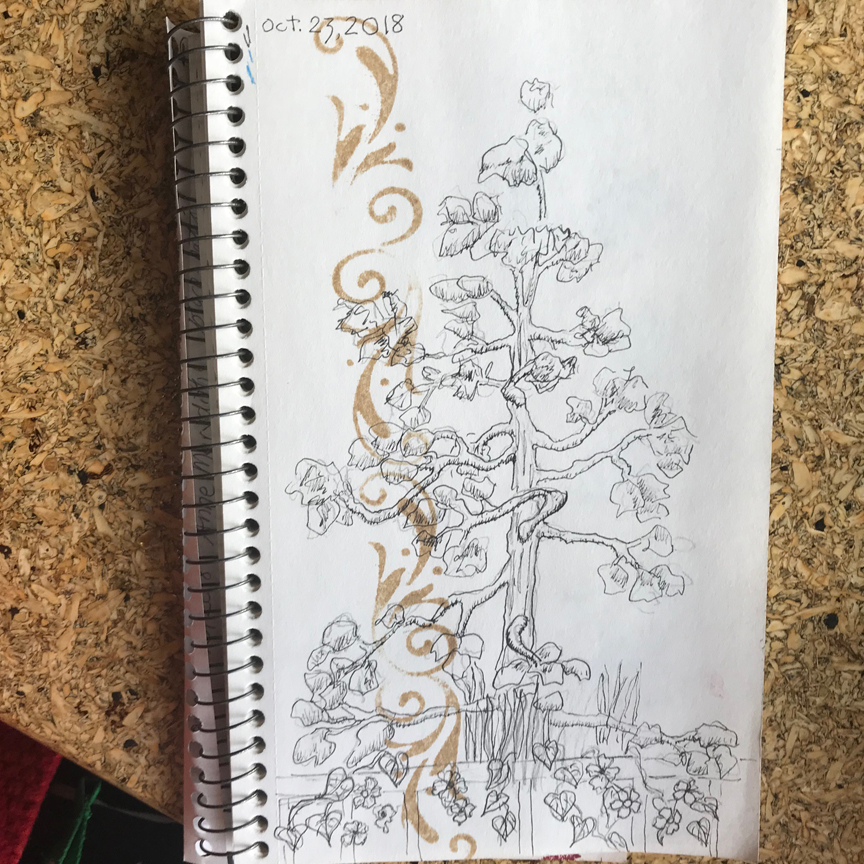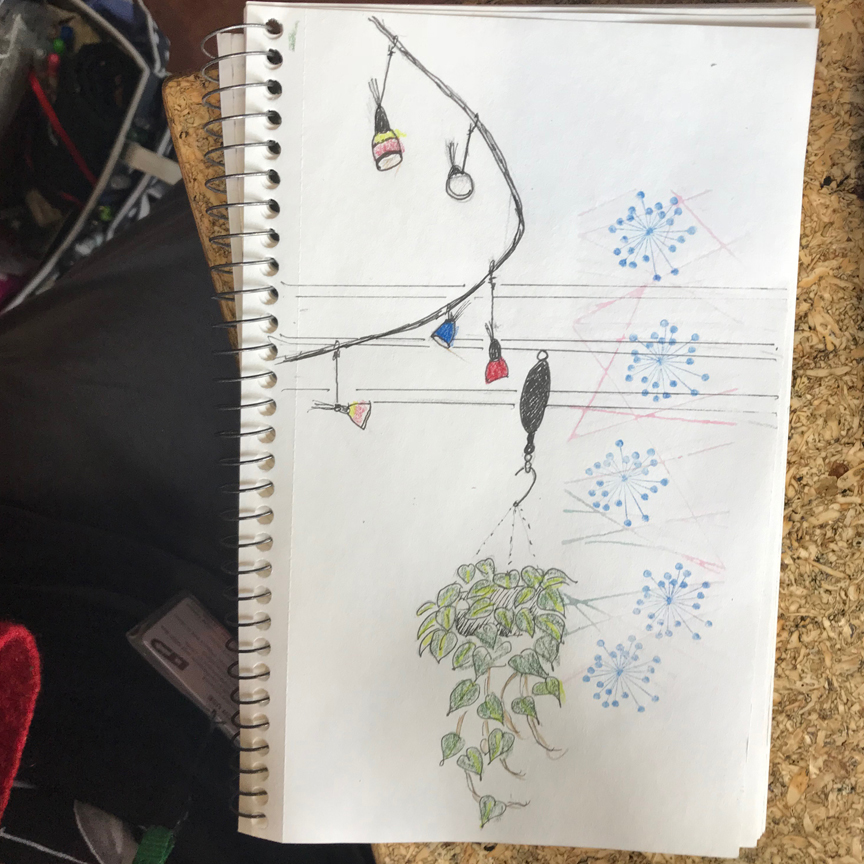 At the next table, Laura was getting adept at drawing on pages with pre-stamped designs – what a delightful spirit the sketches have.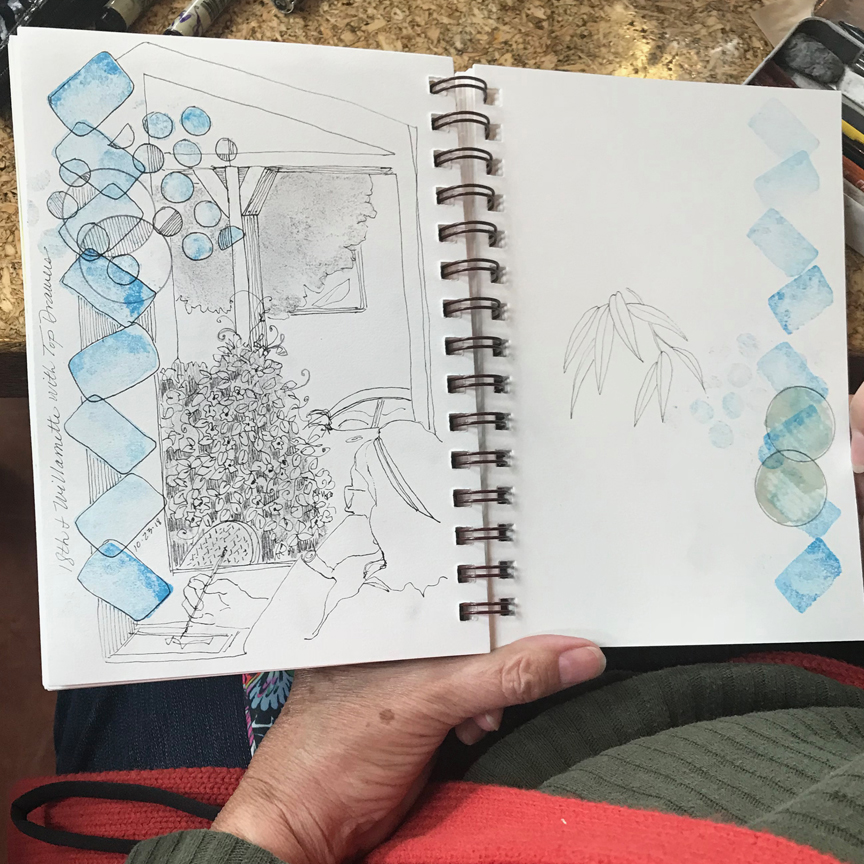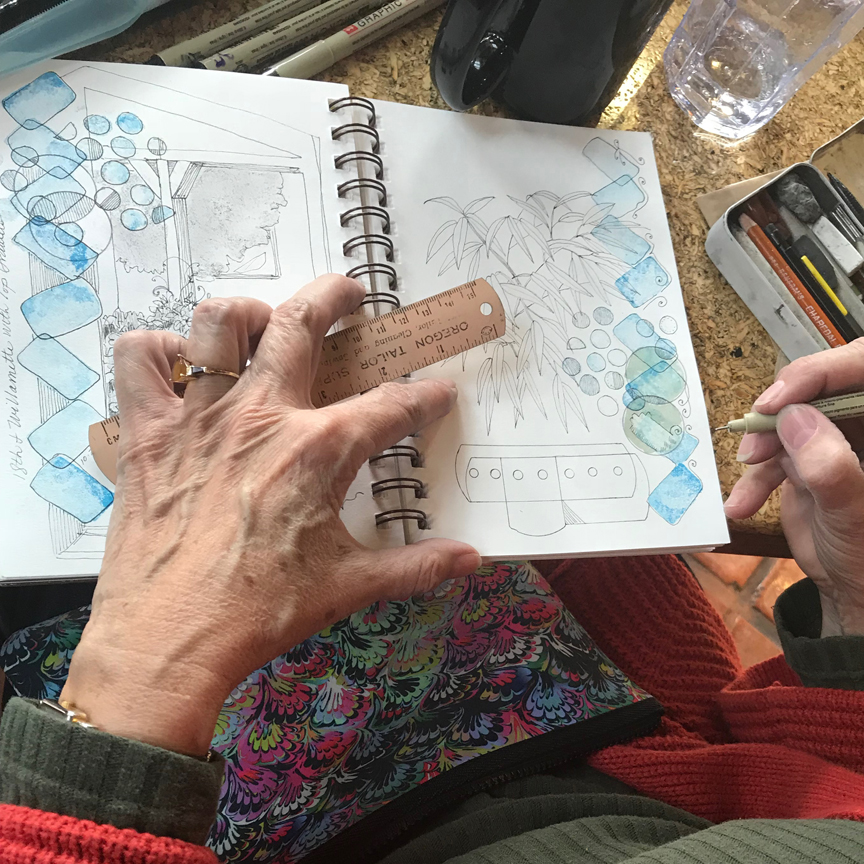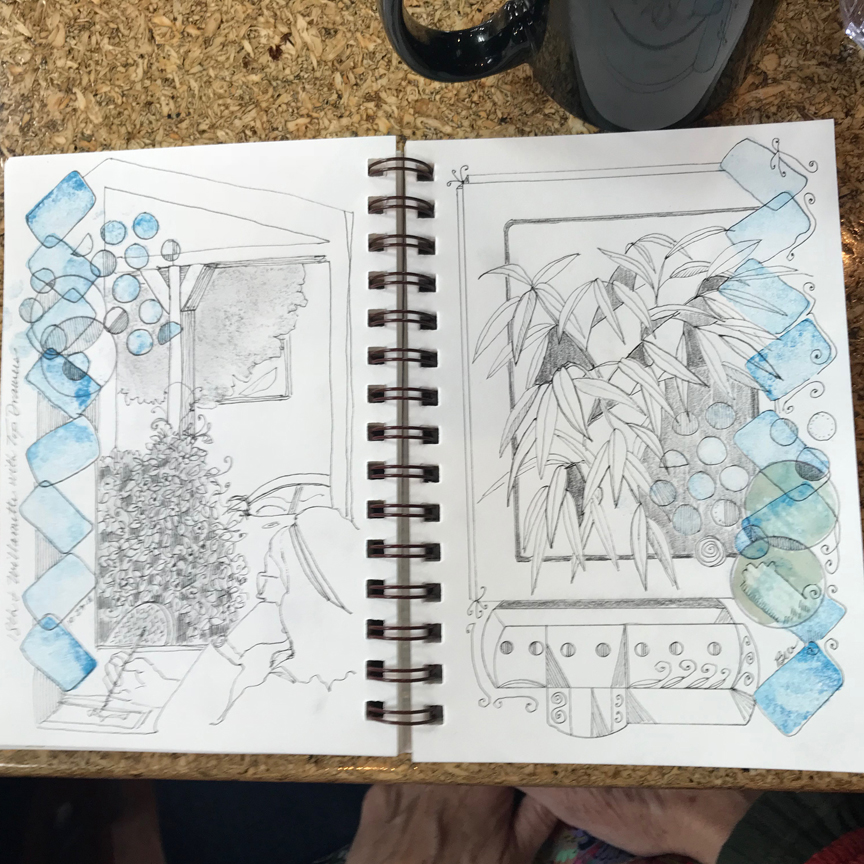 Bev caught Laura in action in her sketch. You can sure tell she has a background in design work – her pages are wonderful that way.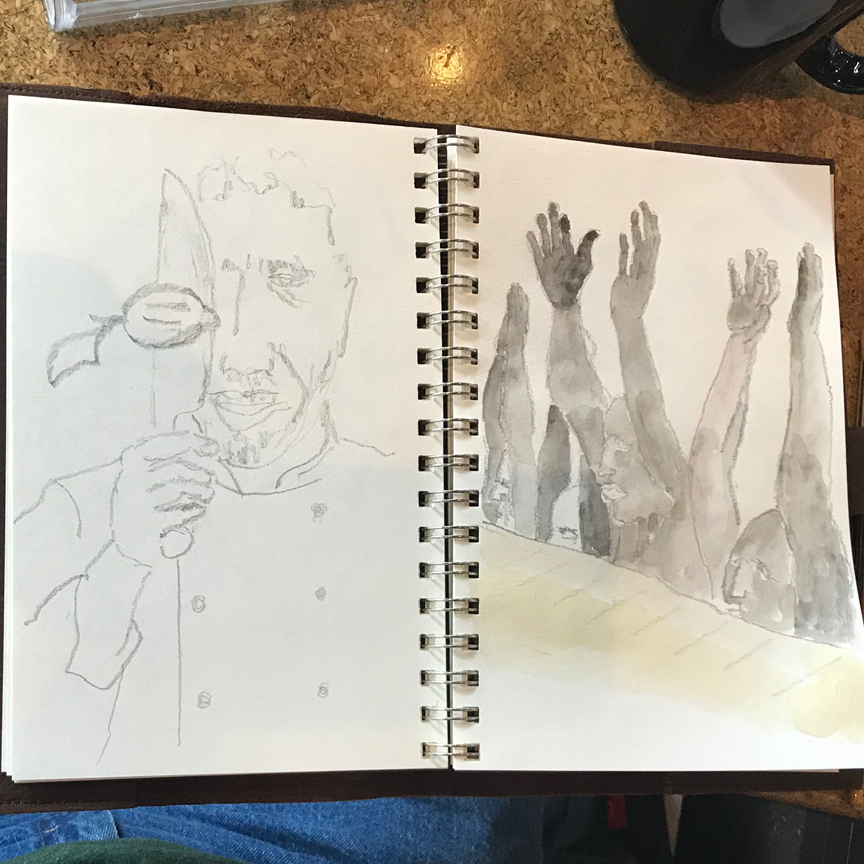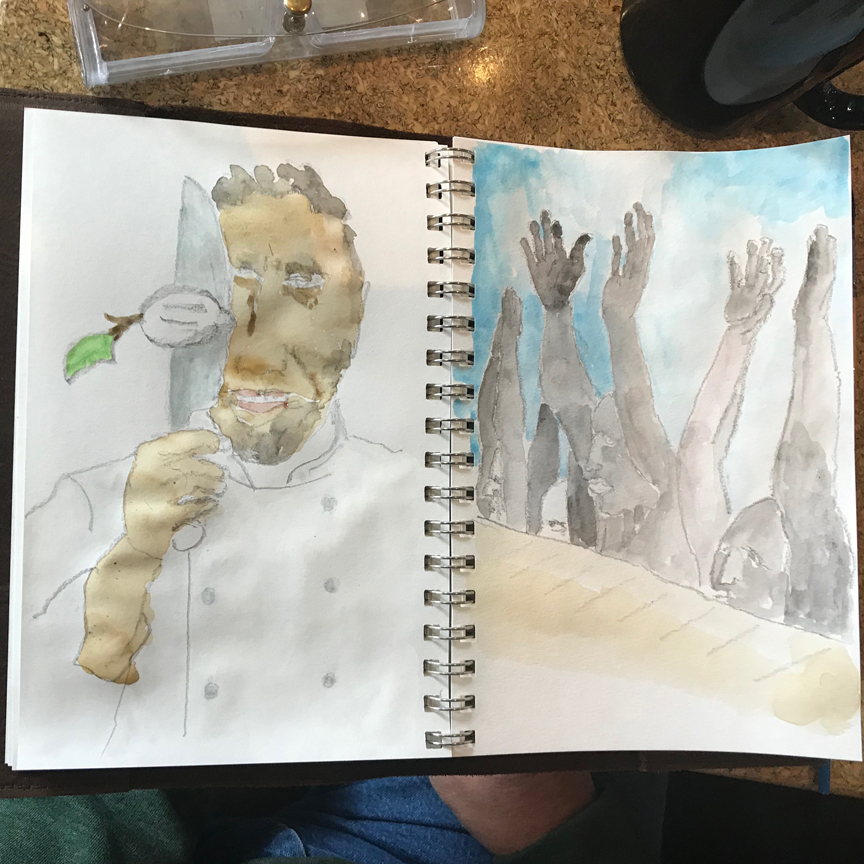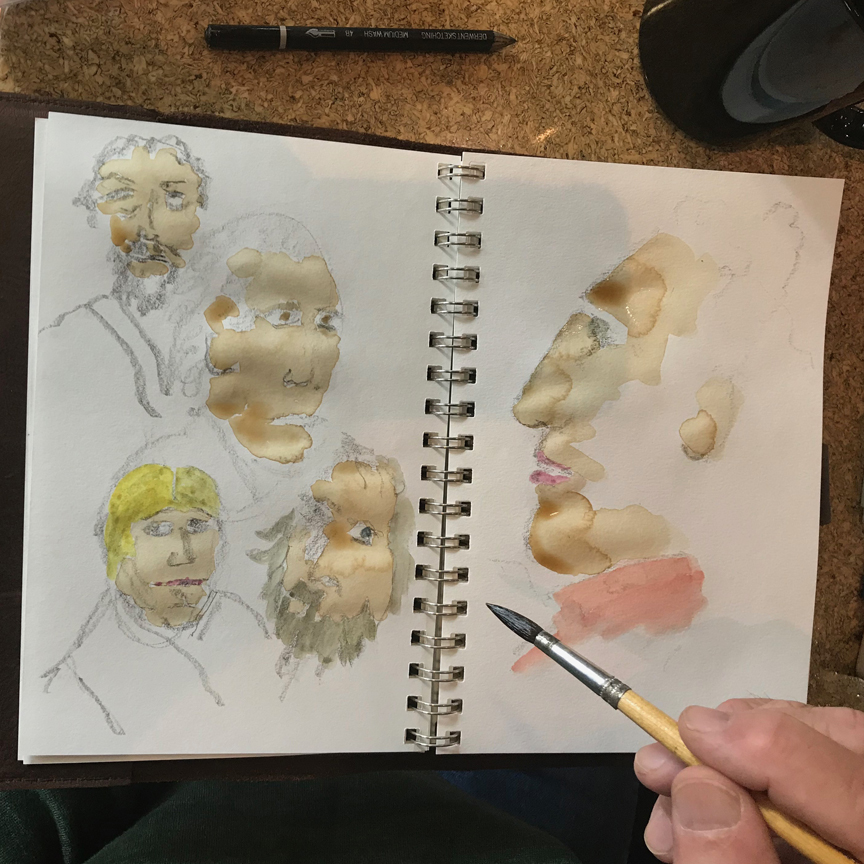 When I said a heavier paper would keep the watercolor from buckling the paper, Bill said "Do you think it bothers me?"  Uh, no.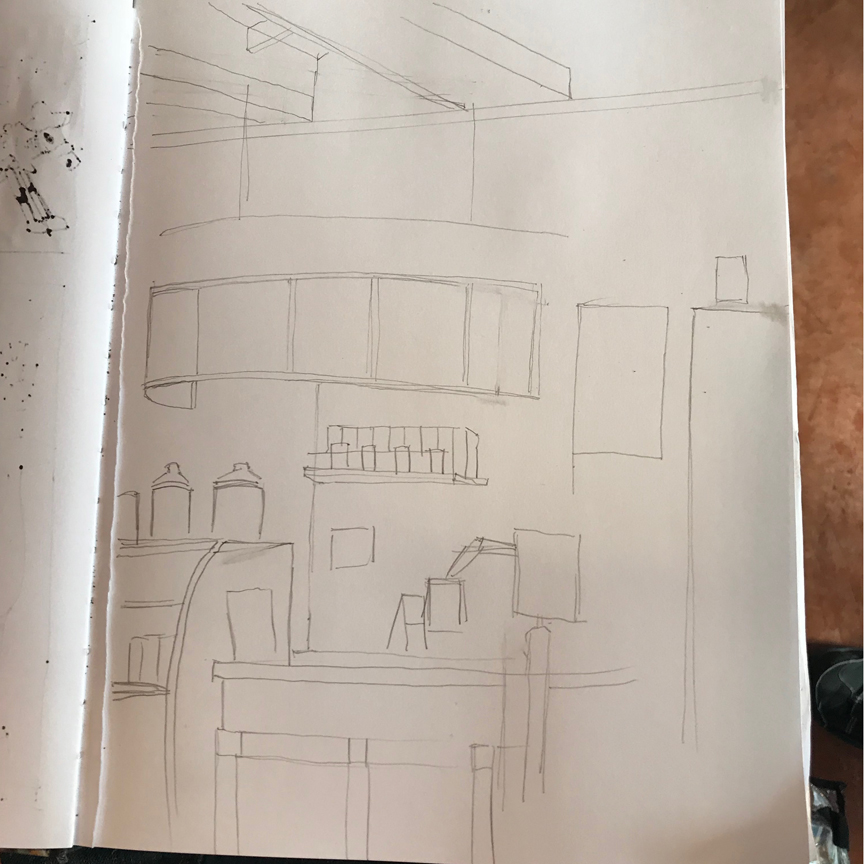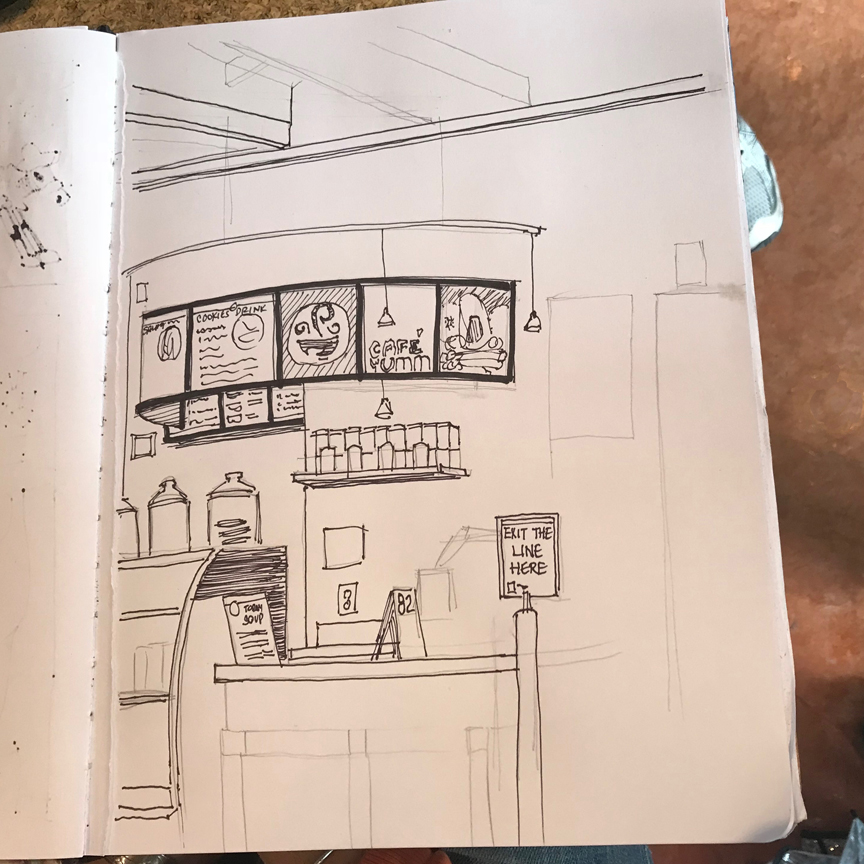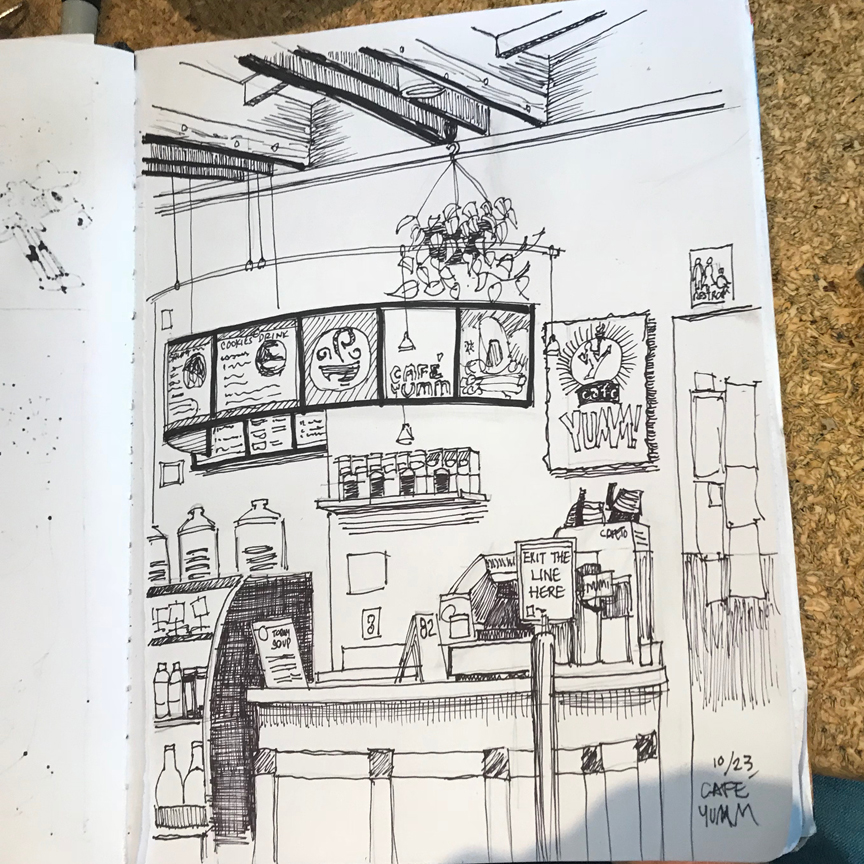 Meanwhile, Jim was saying he would like to have more of Bill's loose style all the while he was doing a detailed sketch of Cafe Yumm.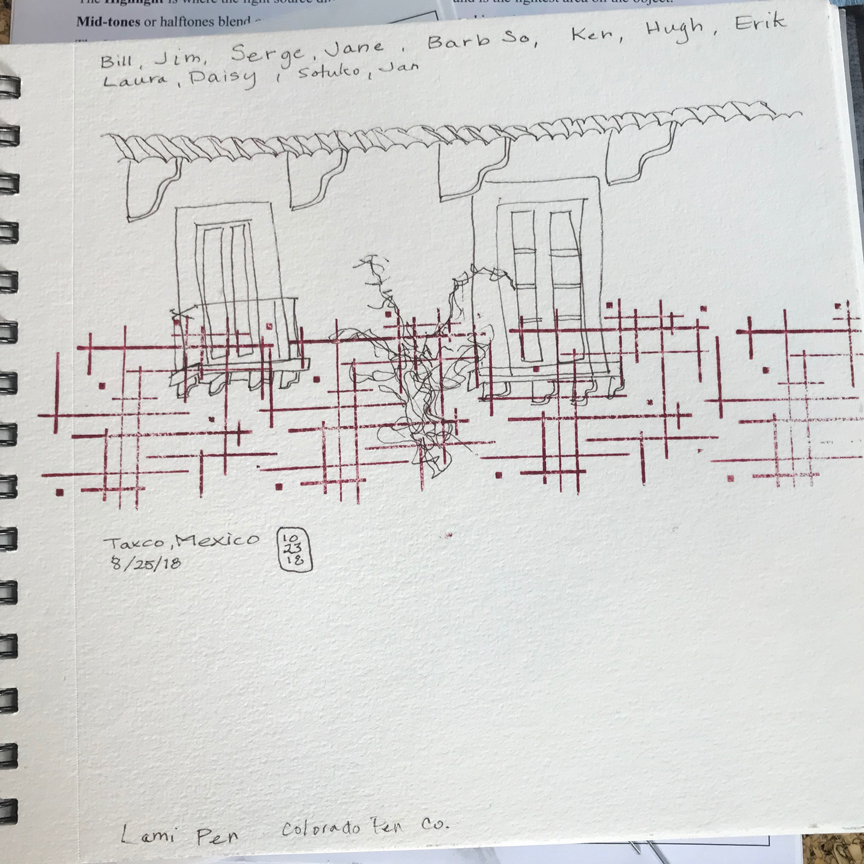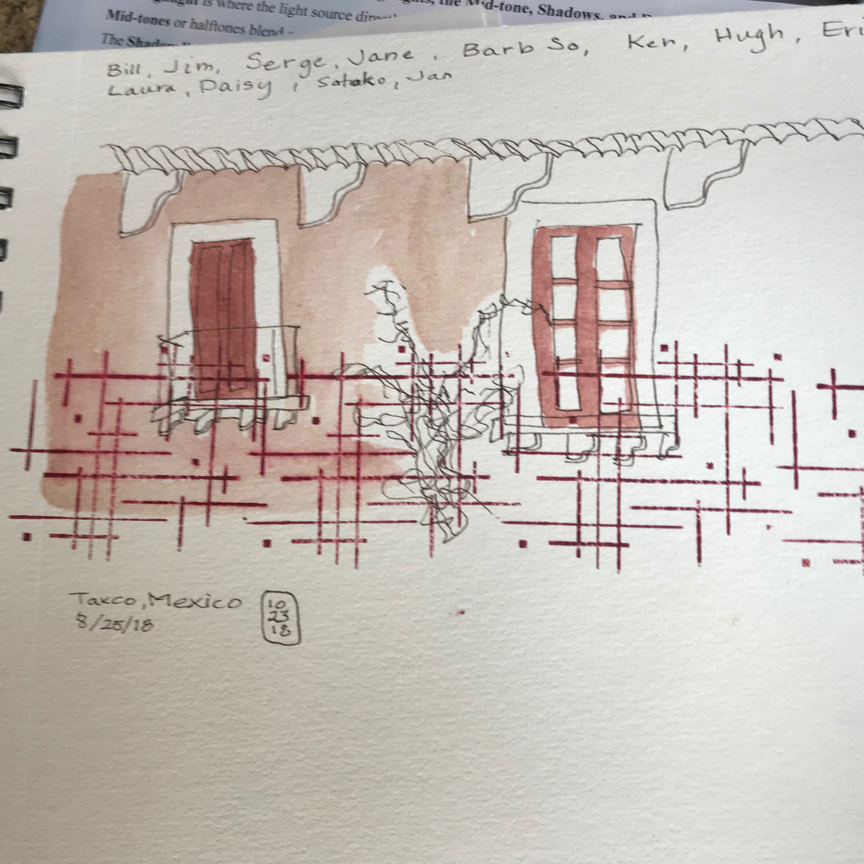 Katie used a pre-stamped page to inspire her sketch of a sight in Taxco – look at how that yummy watercolor works with the stamp!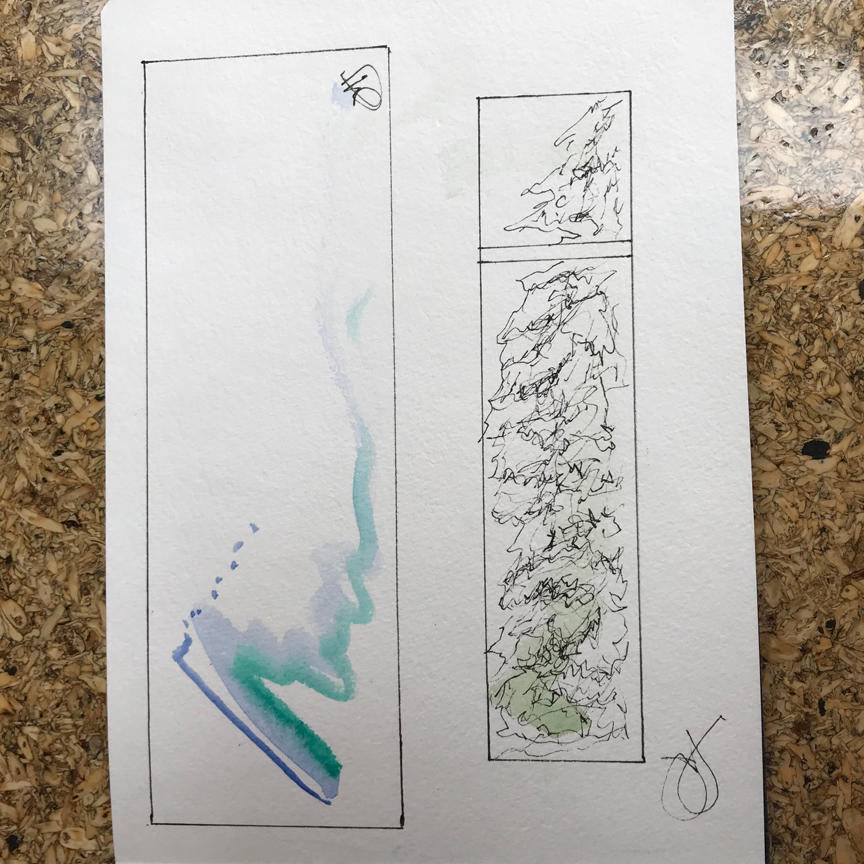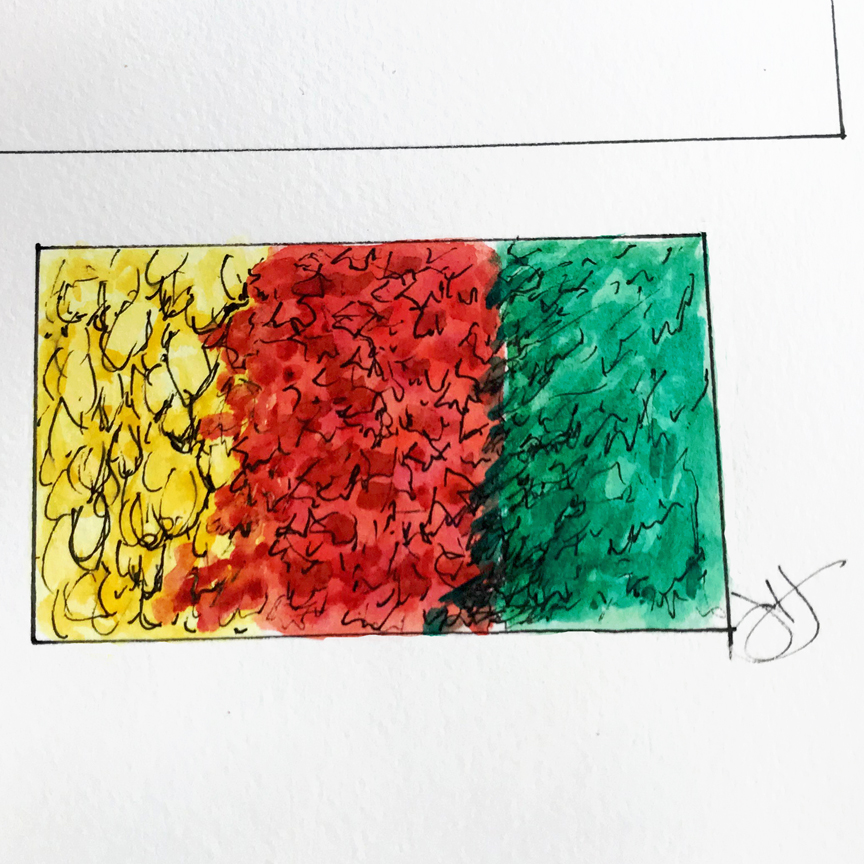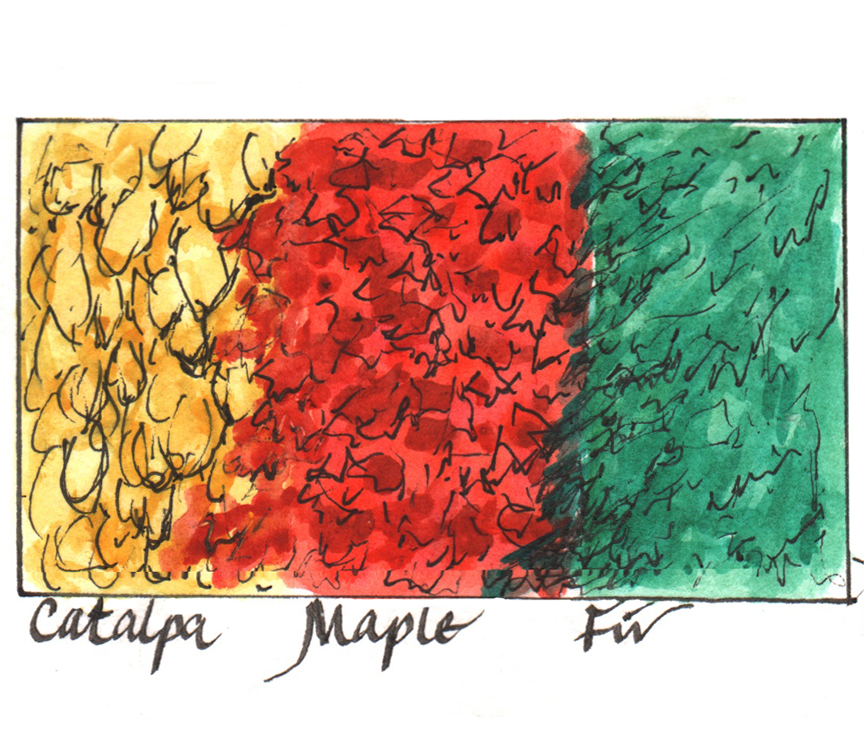 Jane's still into frame boxes – first on a watercolor demo for her son, then on a remembered vision of autumn leaves on Pearl Street.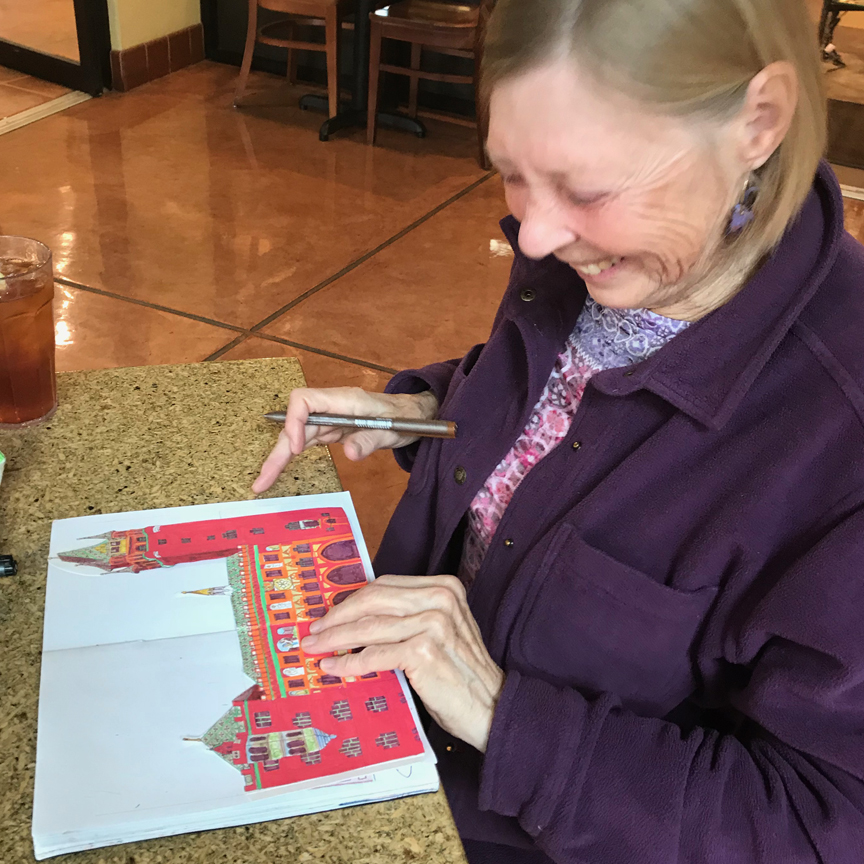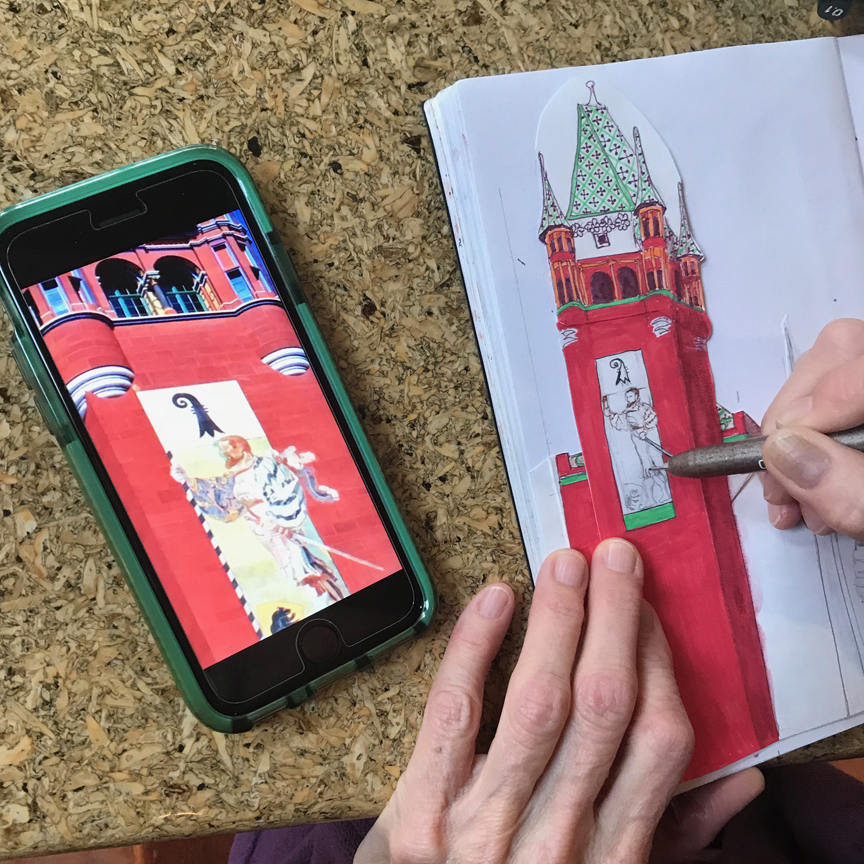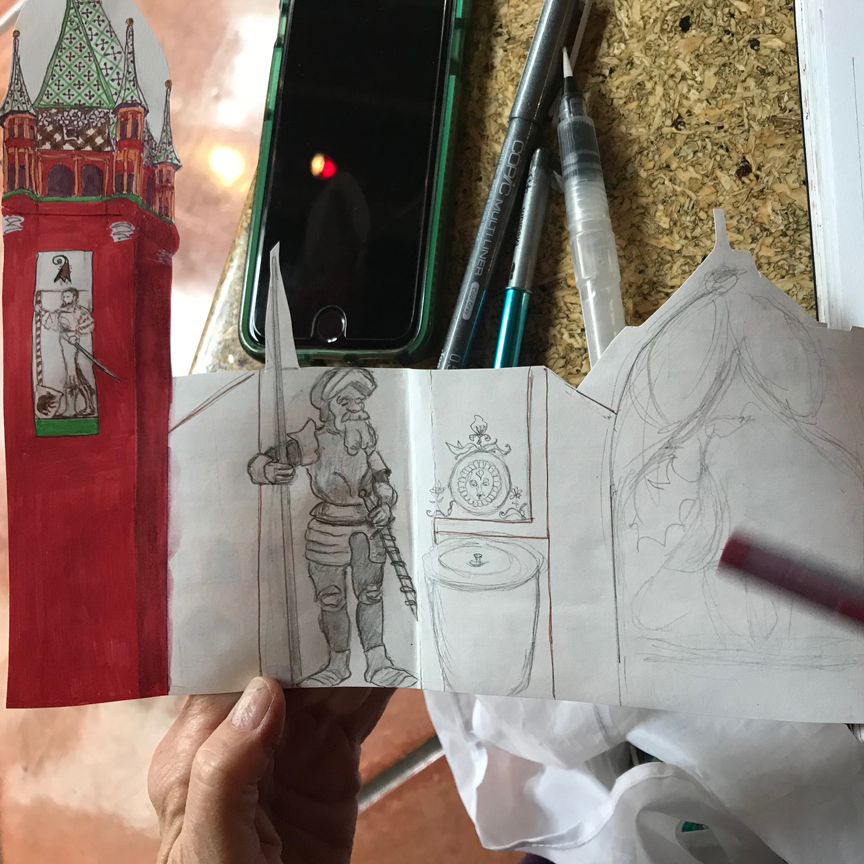 Barb Sh, just back from a travel trip to Europe, was recapturing the experience by making a fold-out sketch – she's so clever doing this!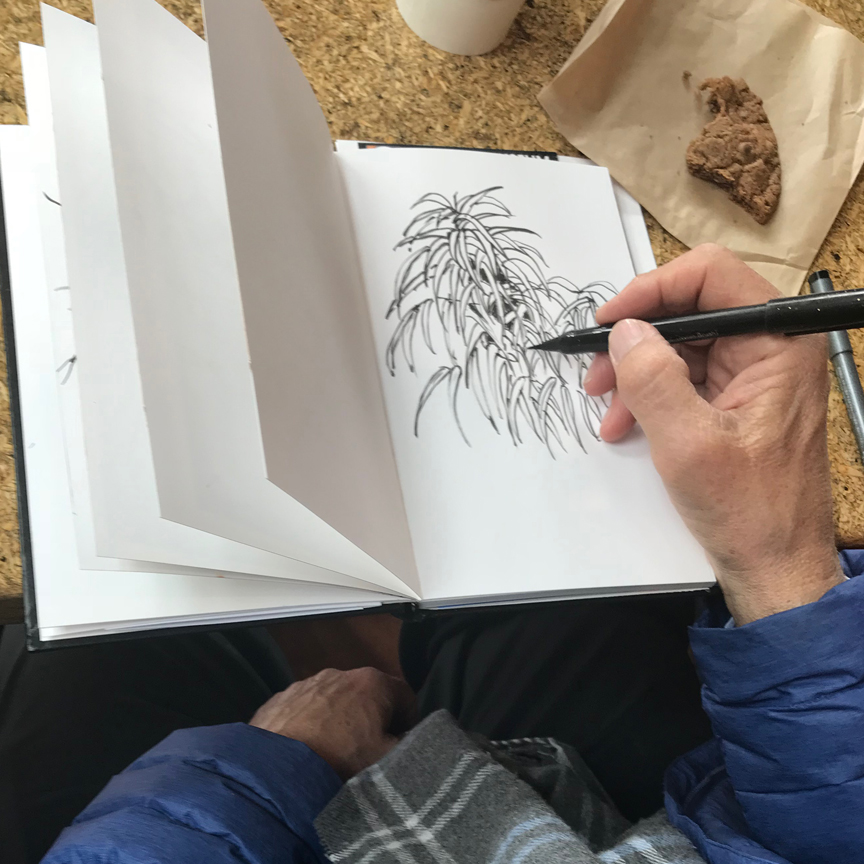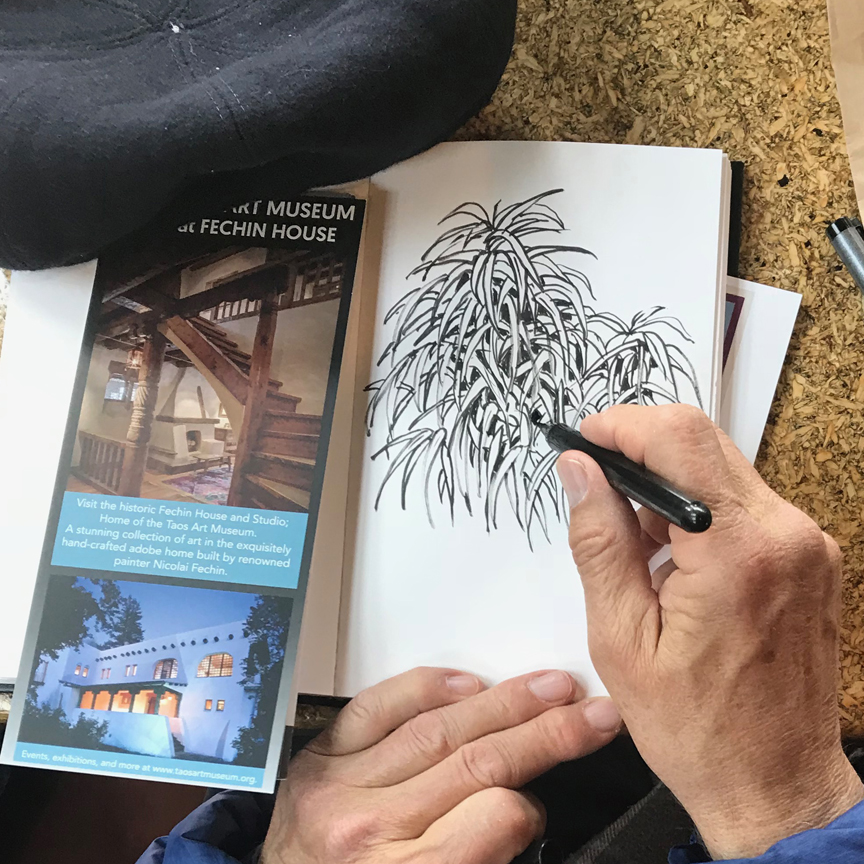 Ken practices what he preaches – go darker! Look how those plant leaves reach out of the page with the dark negative space. Wow.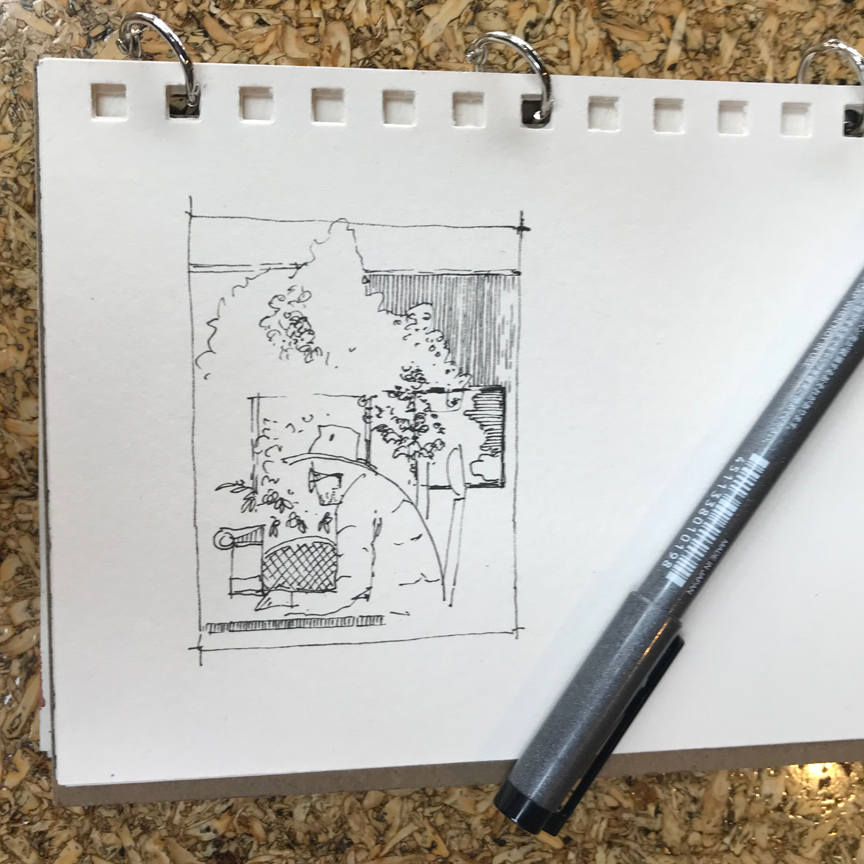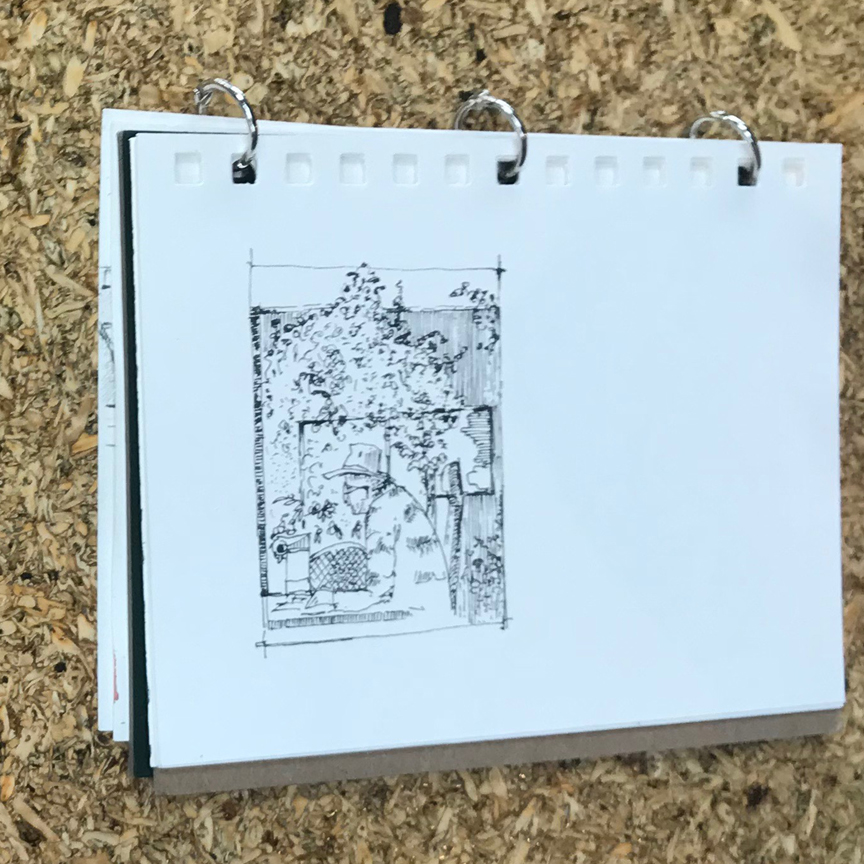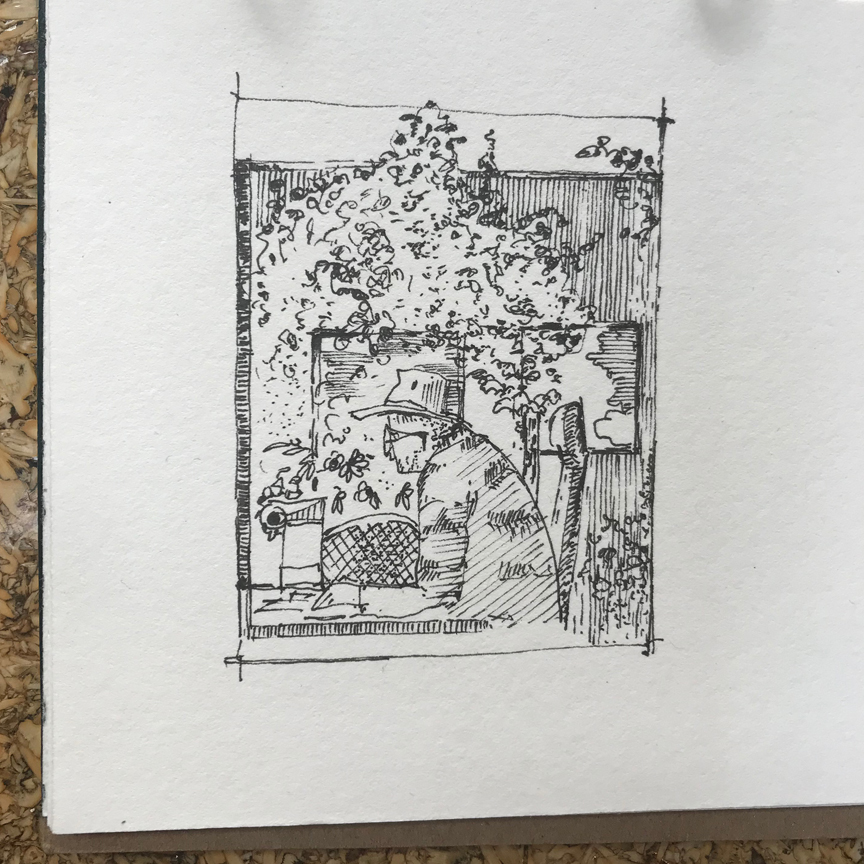 Going directly to ink is catching! Here's Serge's multi-layered sketch of Erik sketching by the window with foliage in the patio beyond.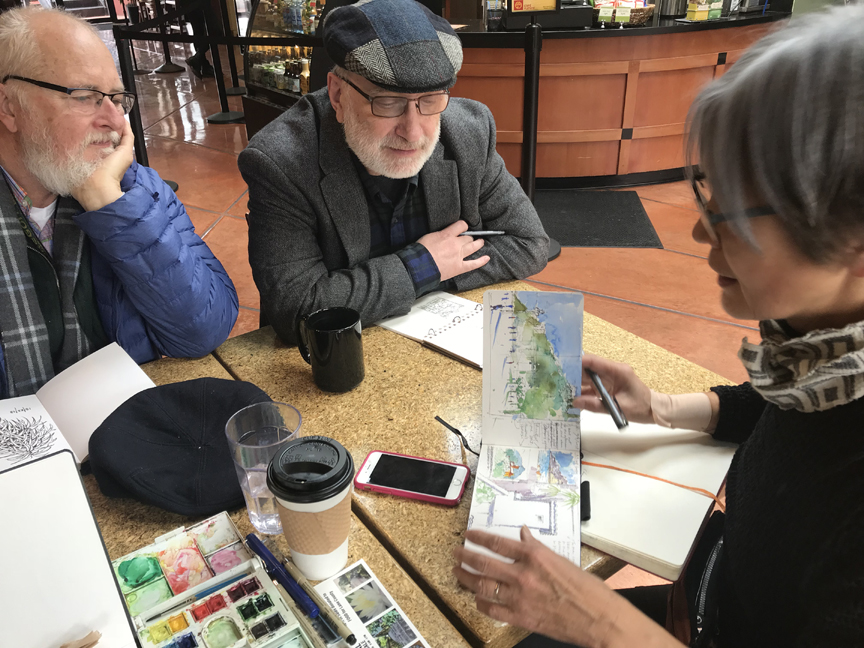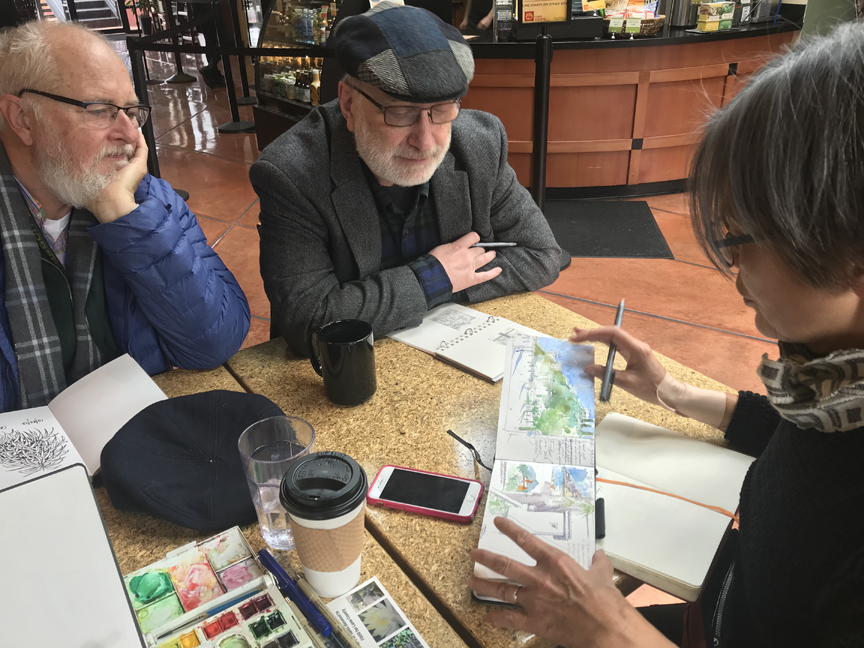 Ken & Serge get a review of Satoko's sketchbook from her recent watercolor workshop she taught in Tuscany.