River View Café, RiverBend, Springfield, OR
Fourteen of us (& another in spirit – see last entry), enjoying sketching together in the sunlight at the hospital cafe.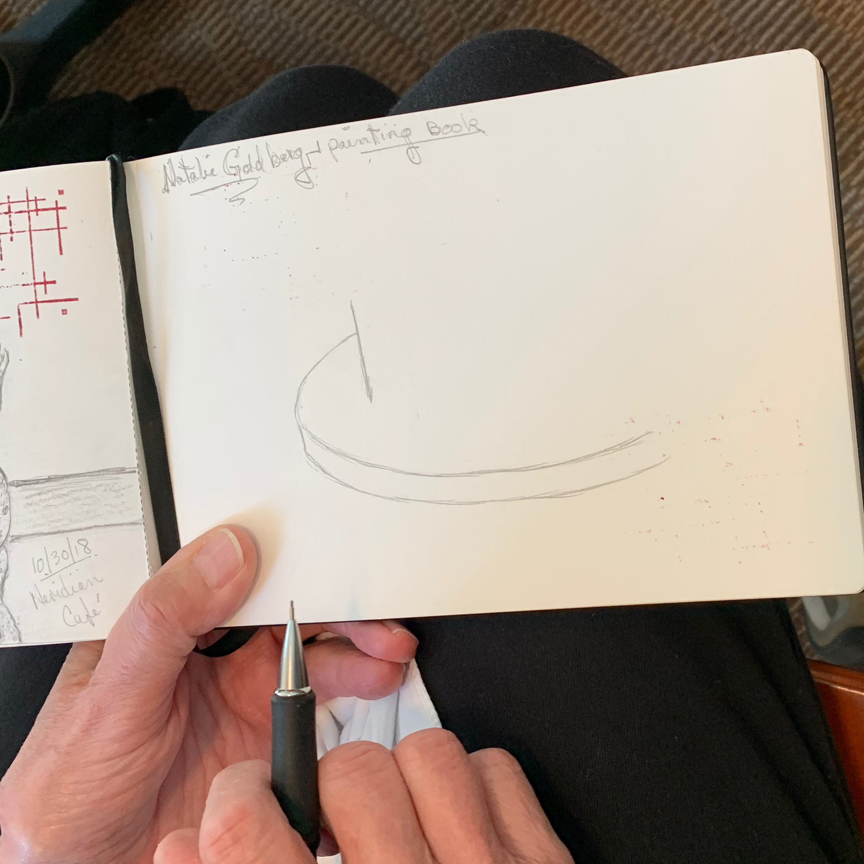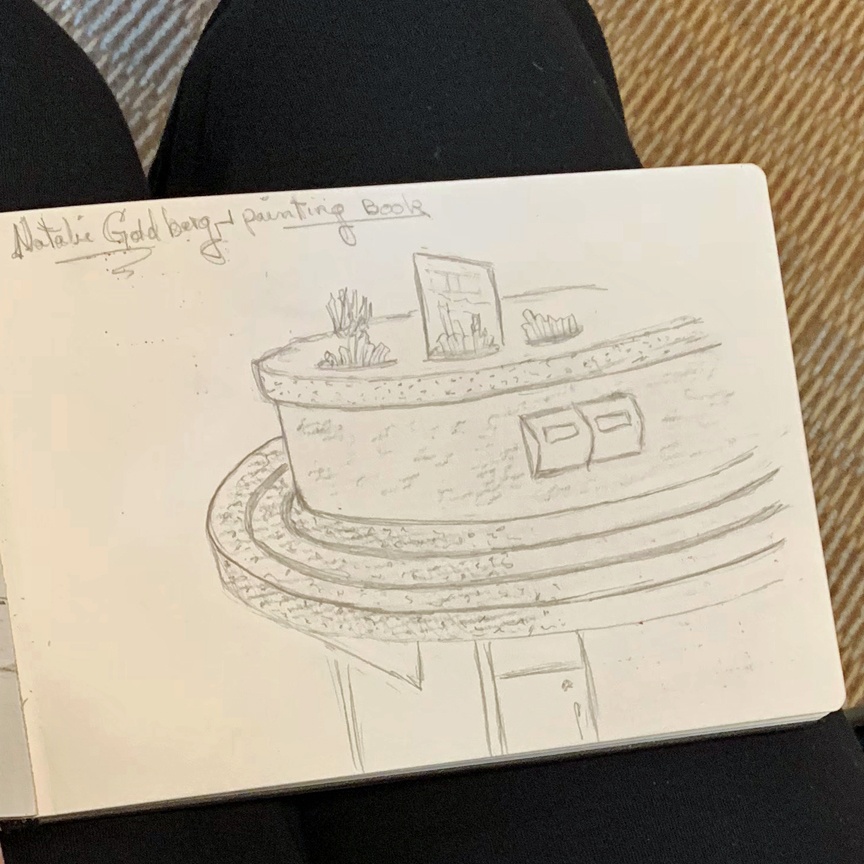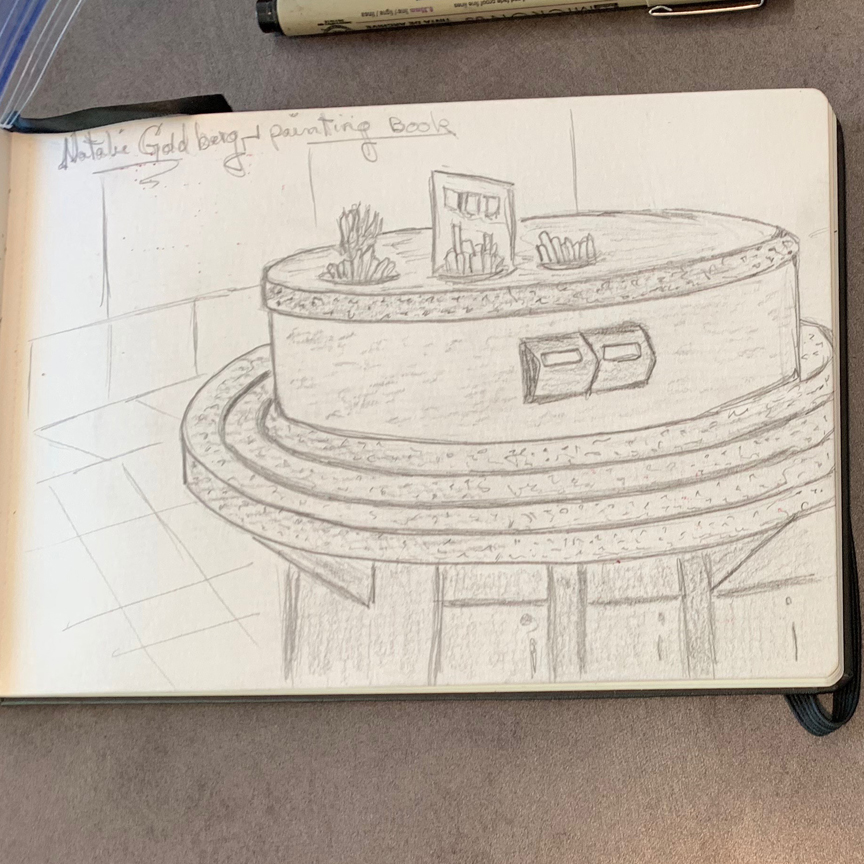 Helga kept her eye on the condiment island at the cafe, all in pencil.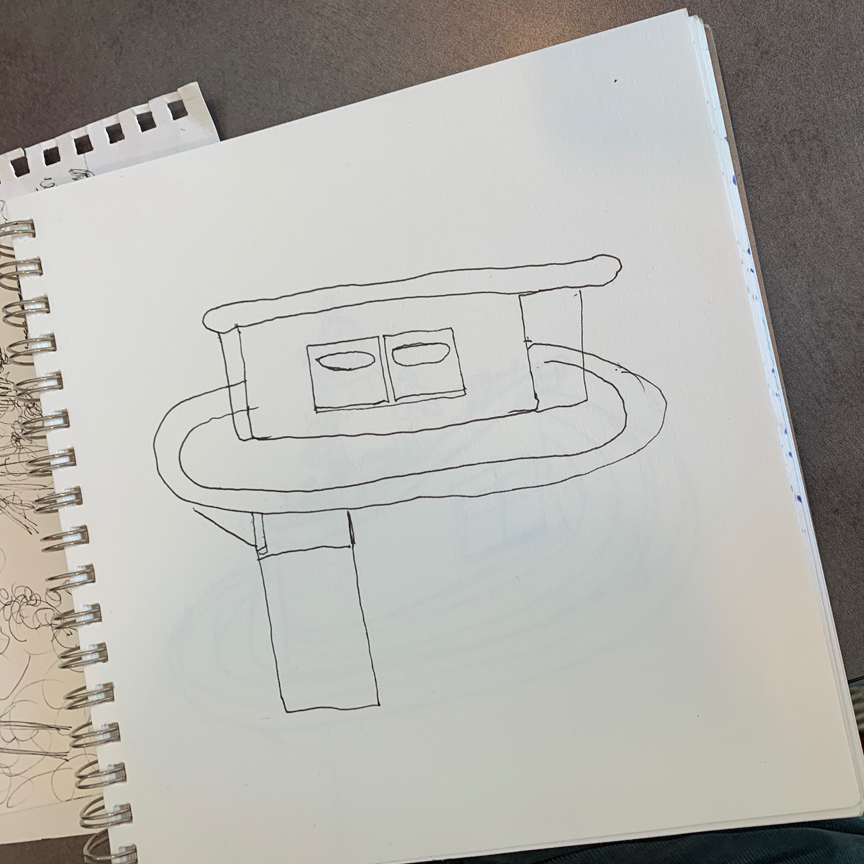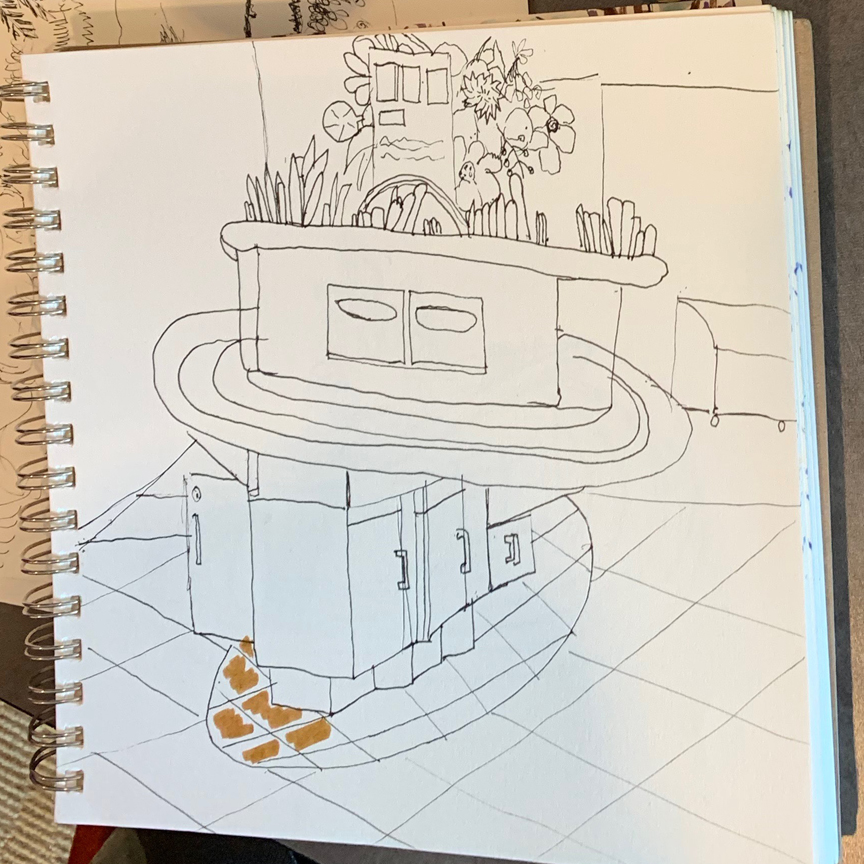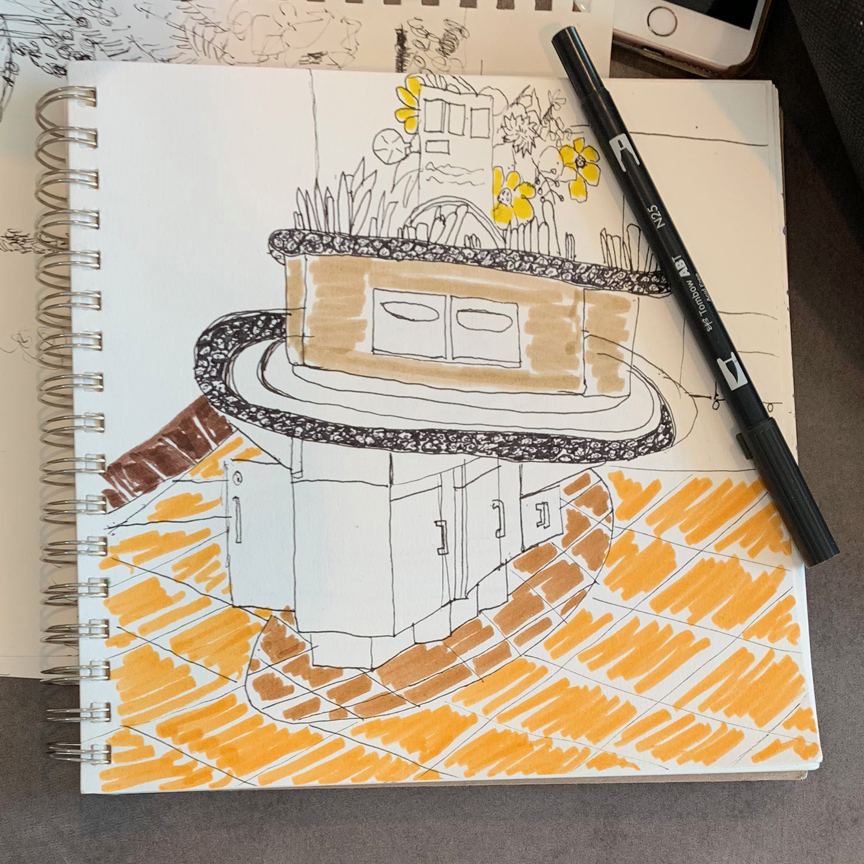 Penny J had the same view, started in pen, went to markers.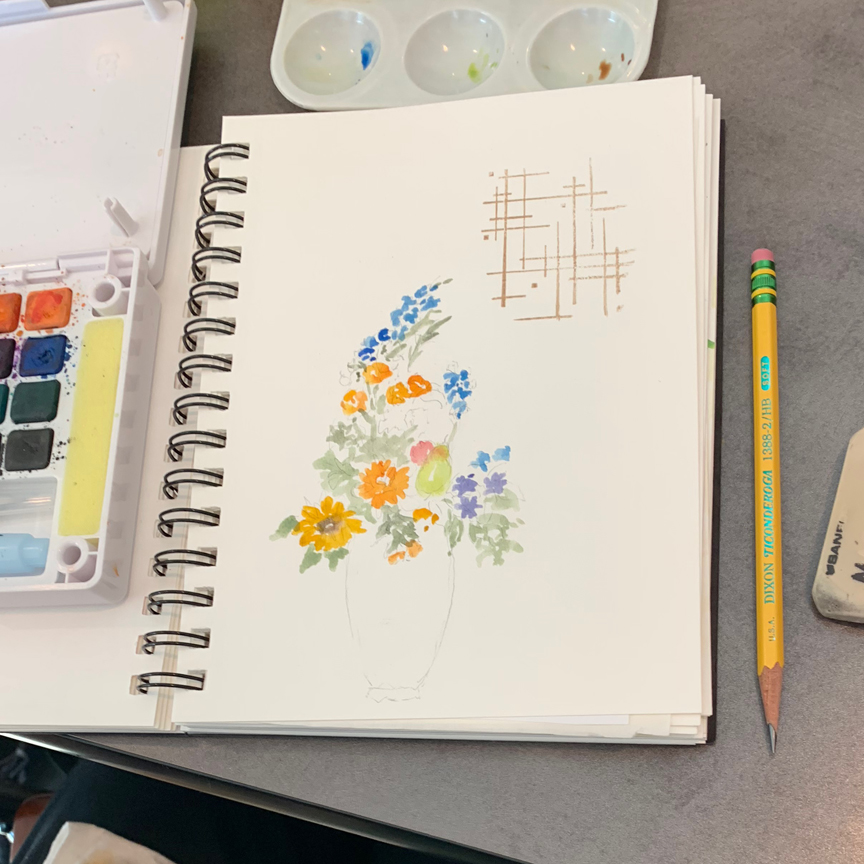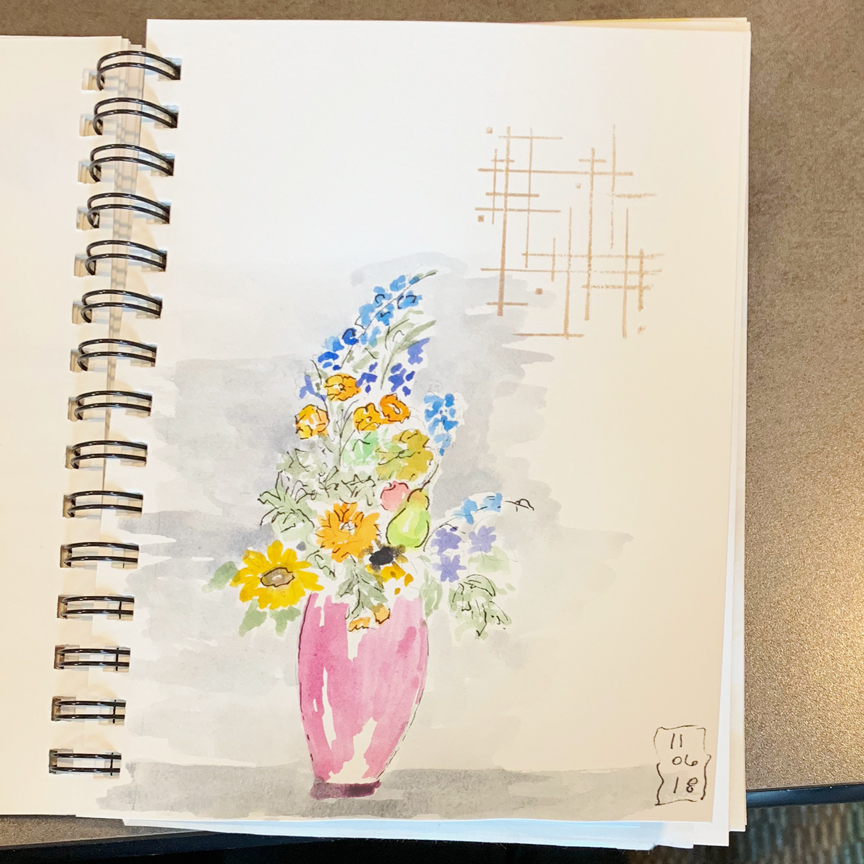 Barbara So spotted a floral arrangement, pencil then watercolor.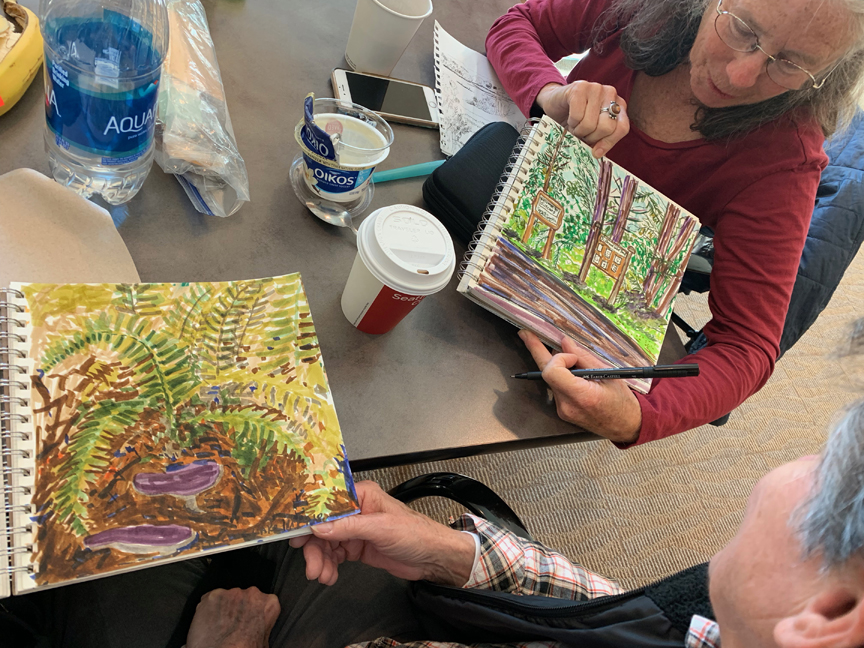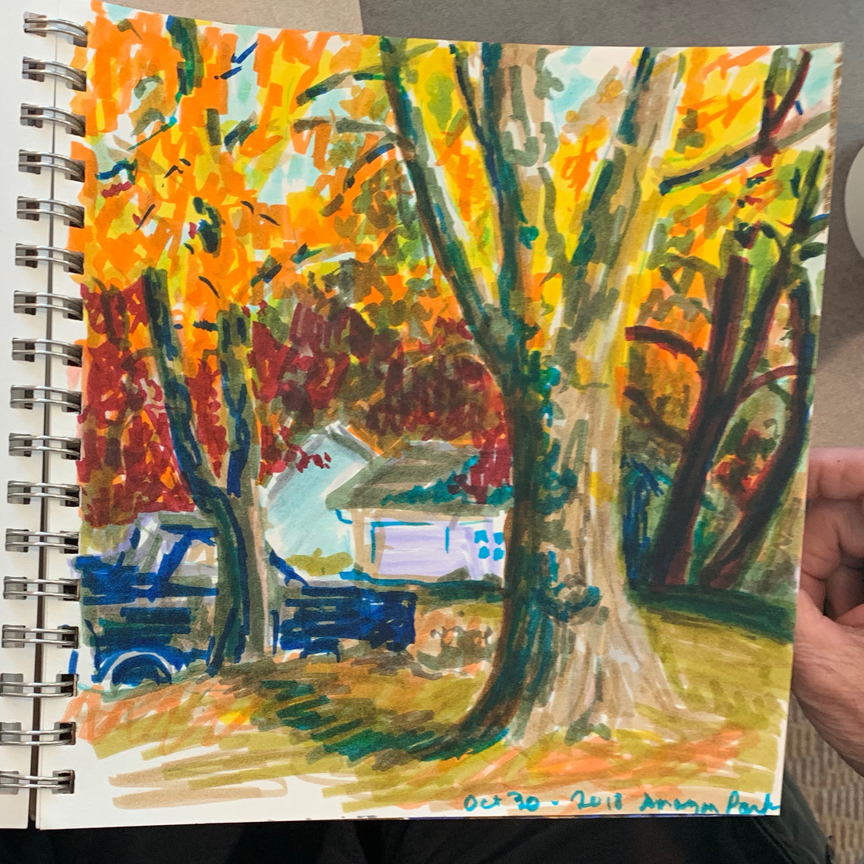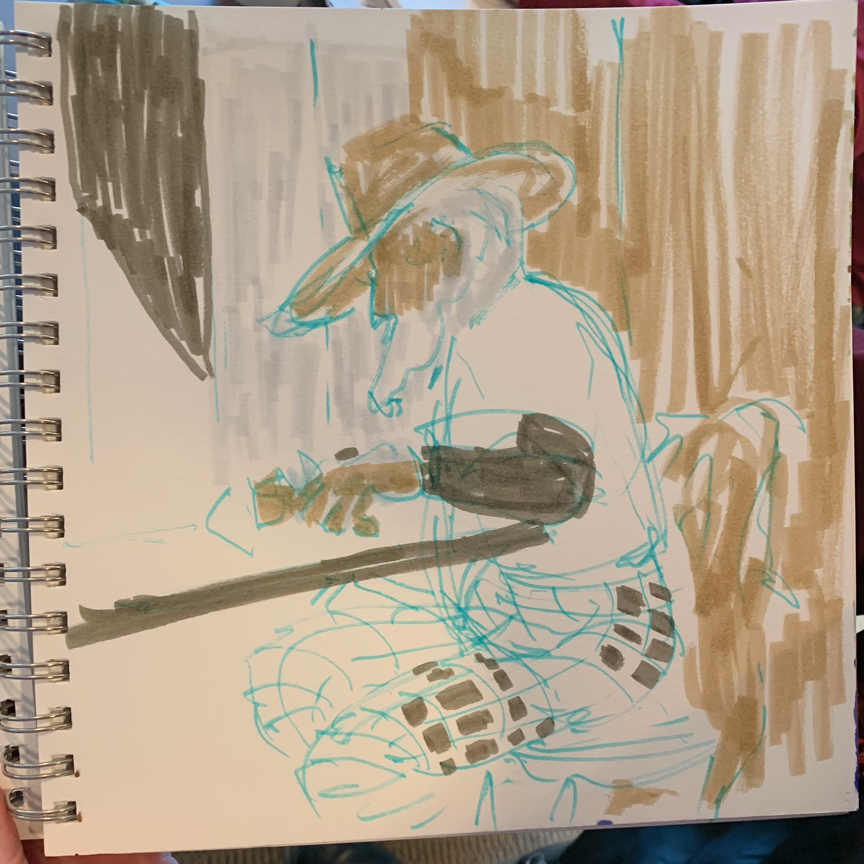 Penny J and Lealan compared sketches done at the park using Tombow markers, then Lealan sketched a guy at a nearby table.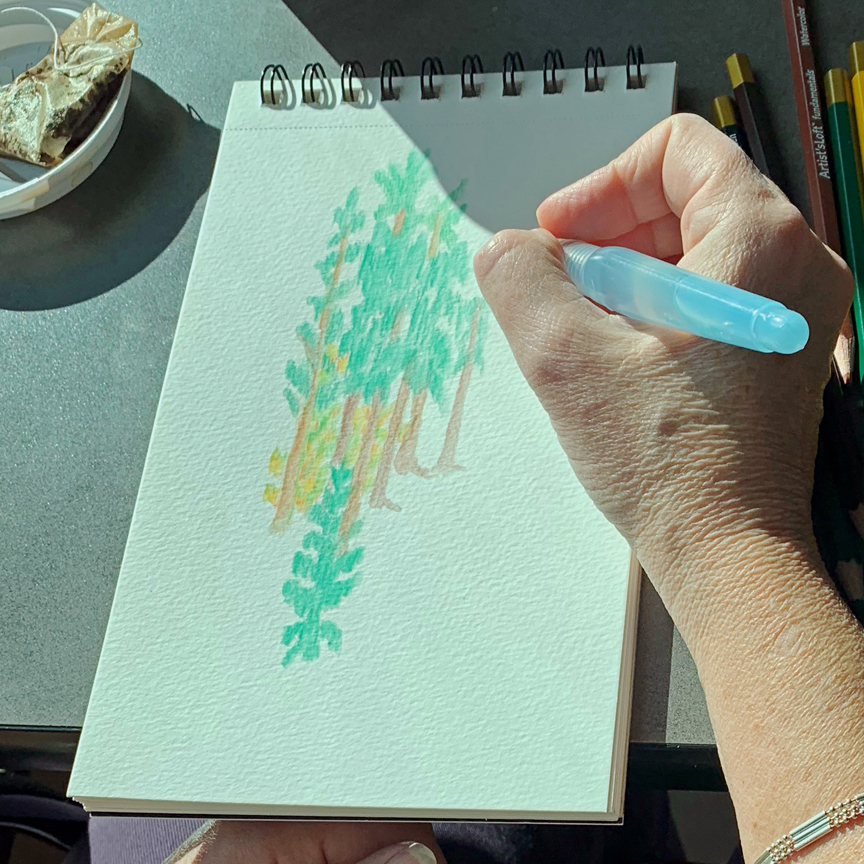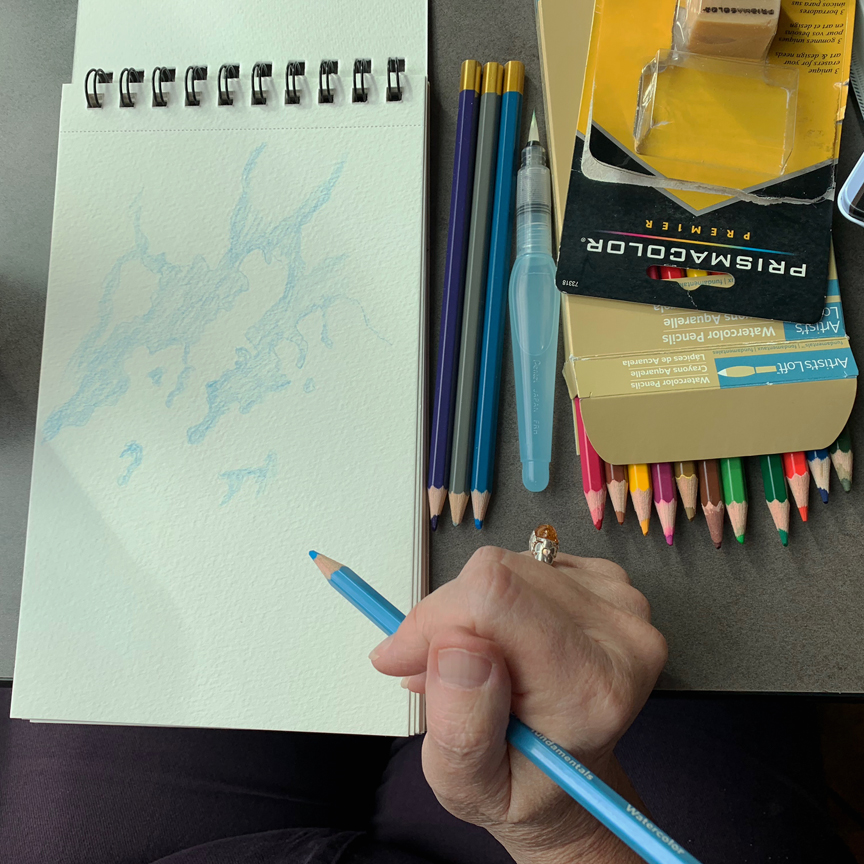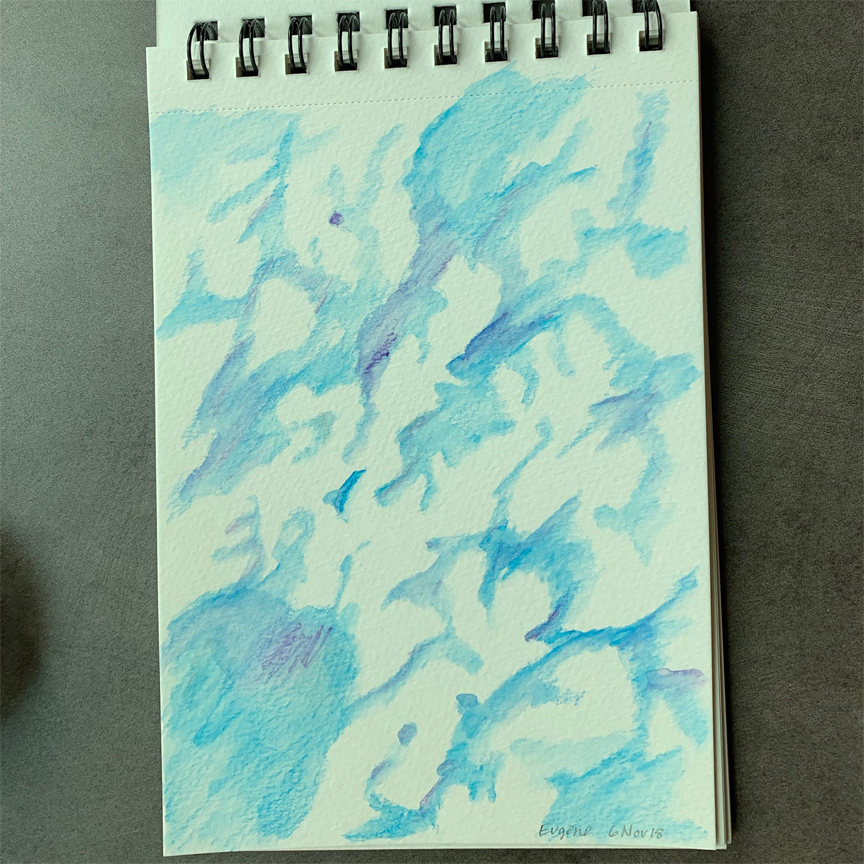 Jude, sitting in the window, did a quick sketch of the trees outside, then the clouds caught her attention – watercolor pencils, nice!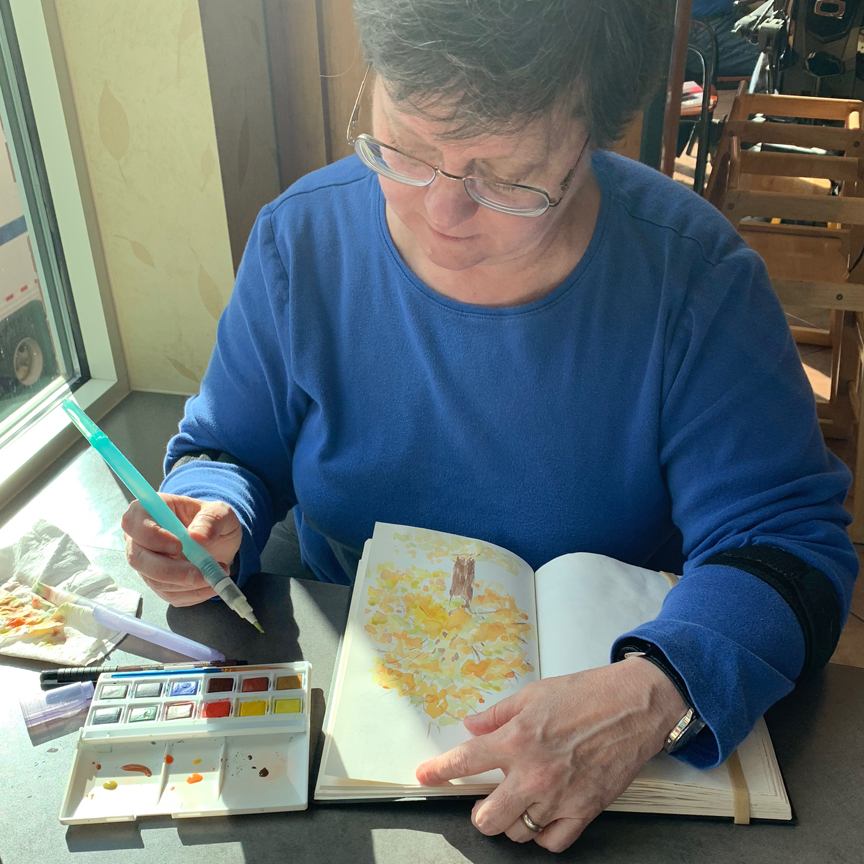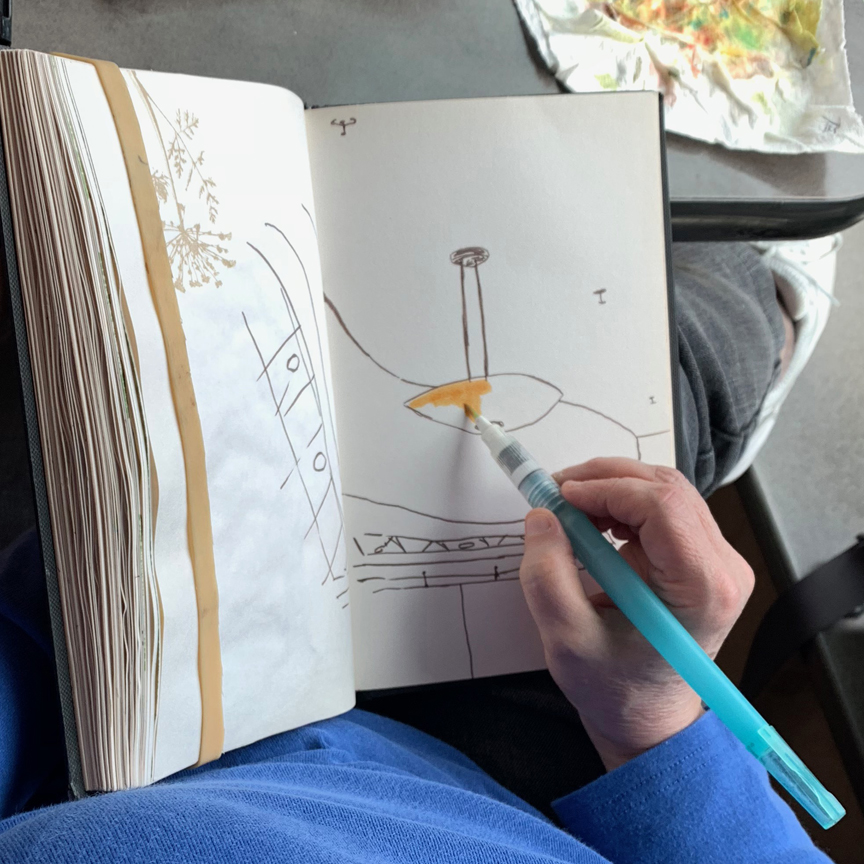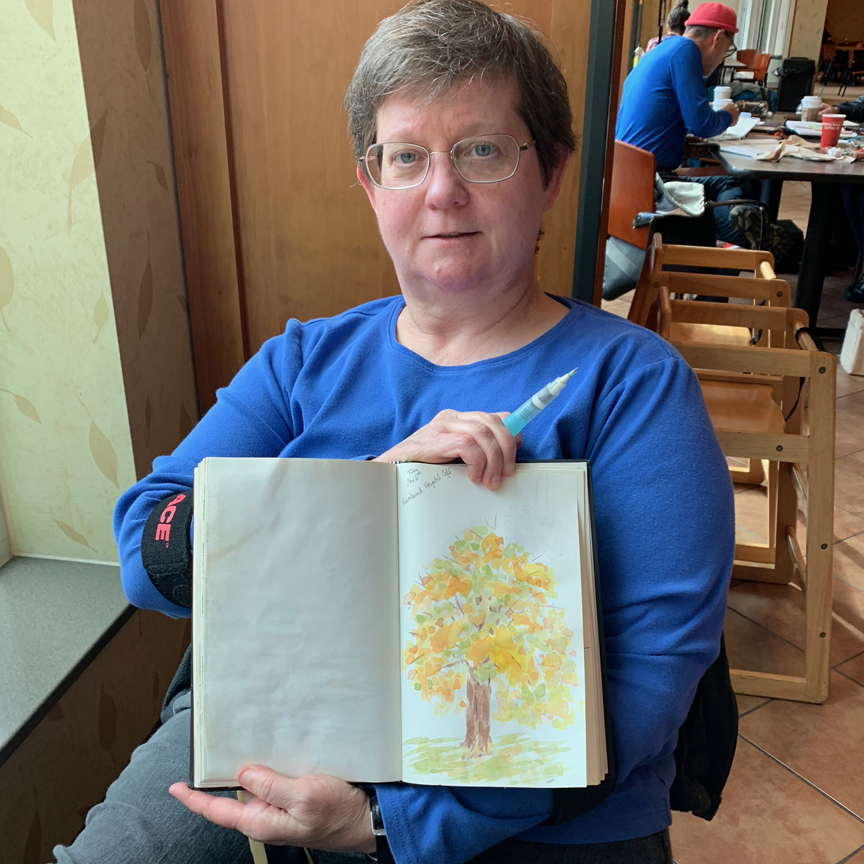 Daisy started on the bright autumn leafed tree, tackled the curving ceiling soffit and hanging light, then back to the good old tree – ha!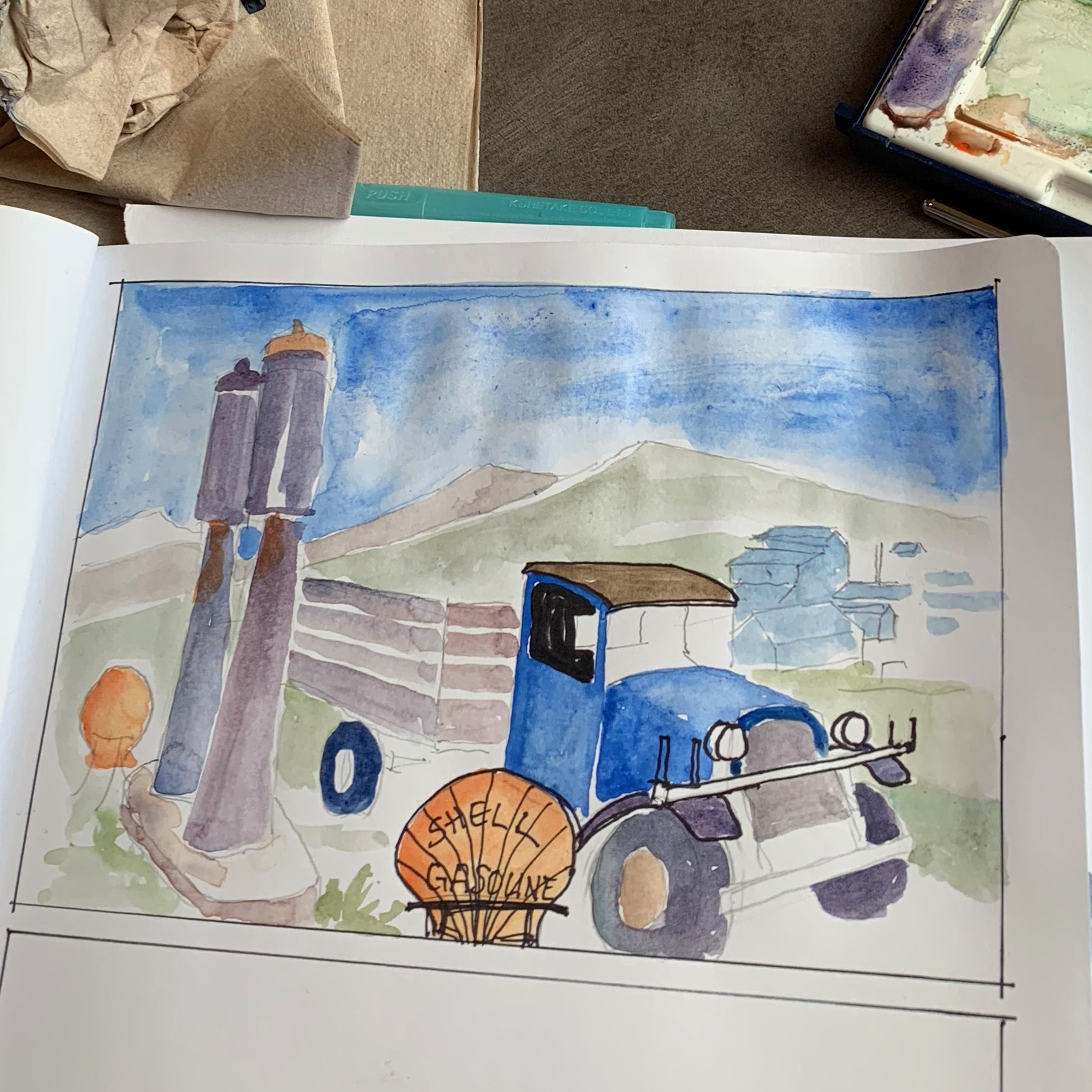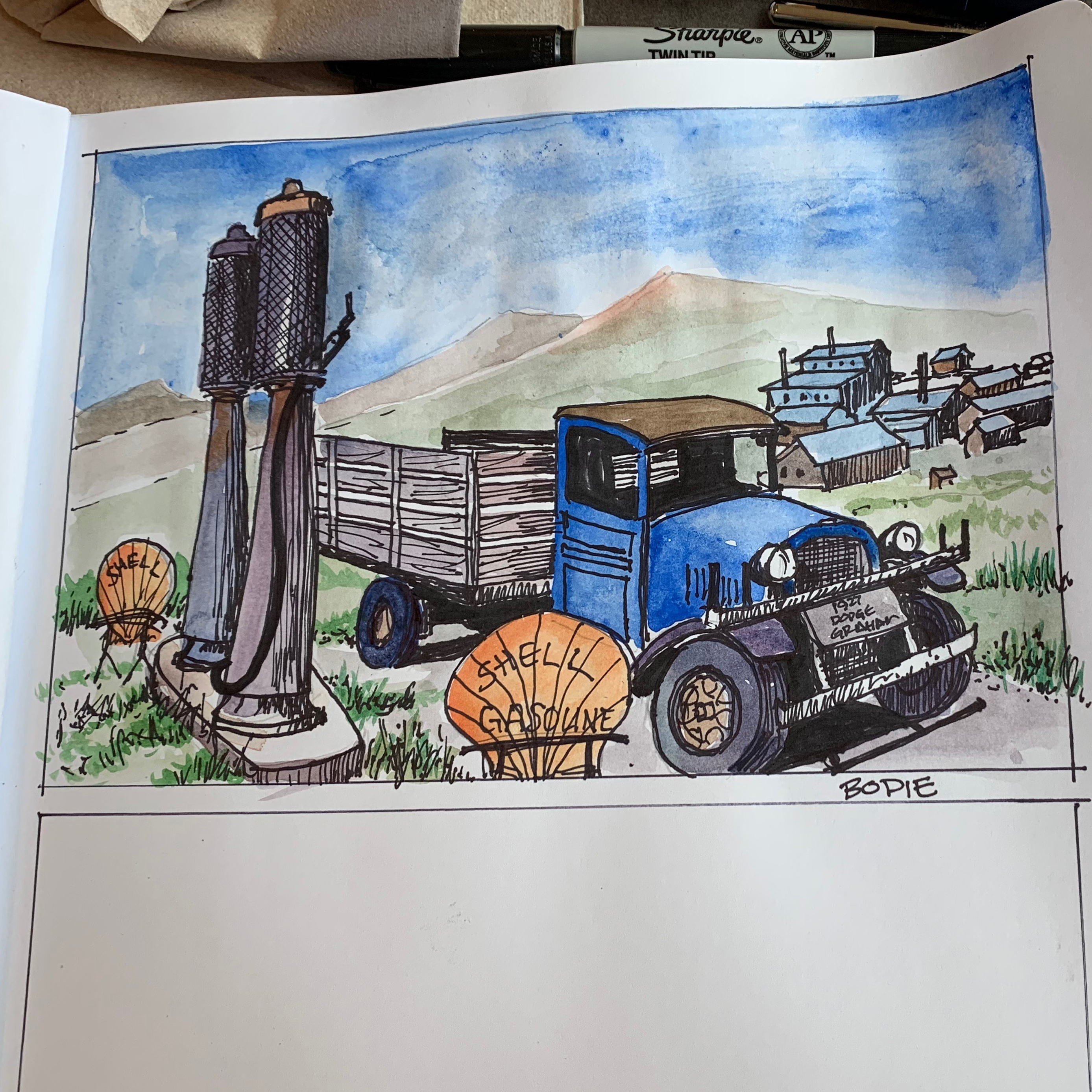 Jim brought his own view from the ghost town of Bodie – pencil outline, watercolor, and then pen (which really makes it pop!).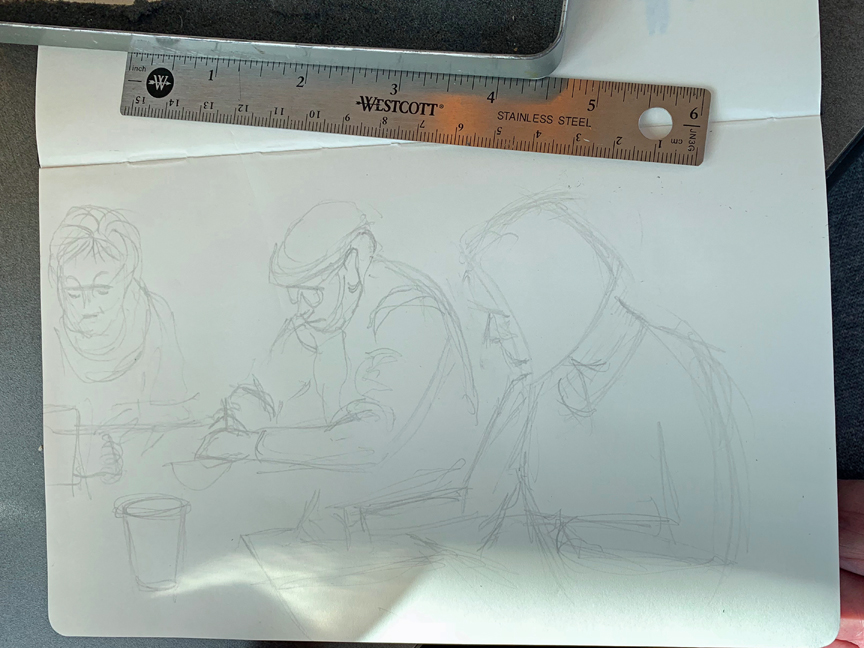 Erik always has an image ready in the view of his mind – nice start.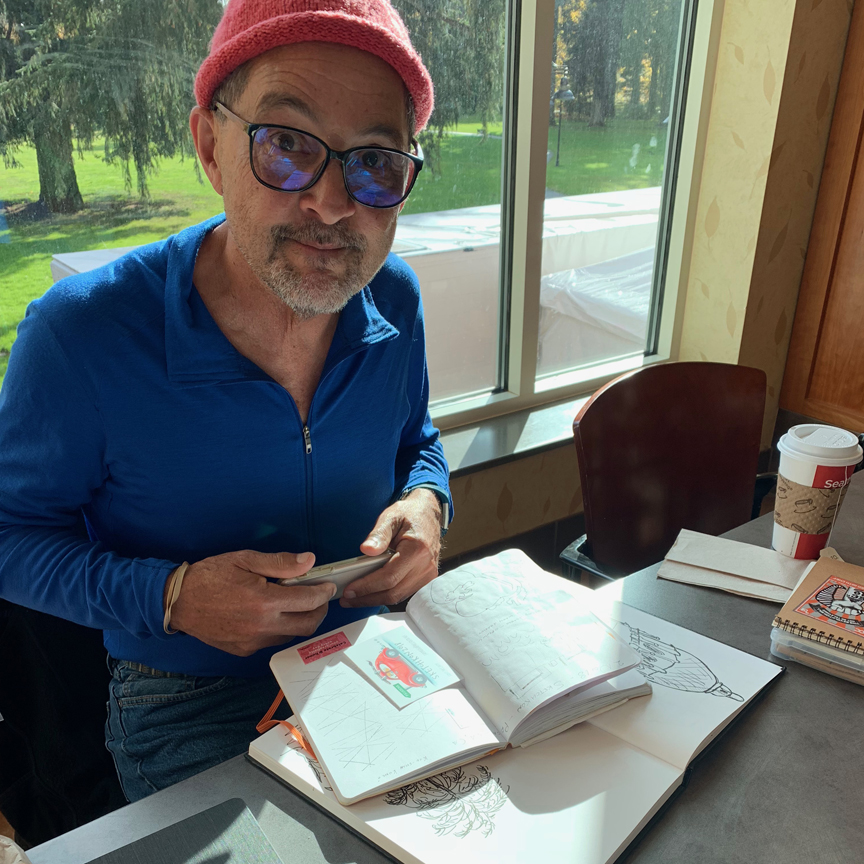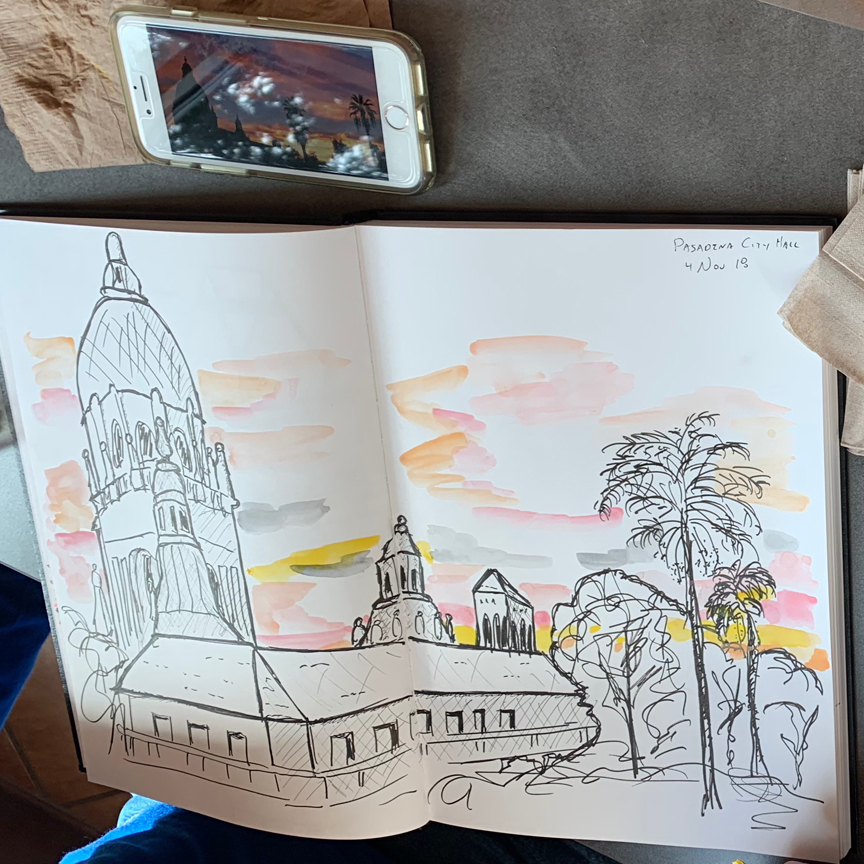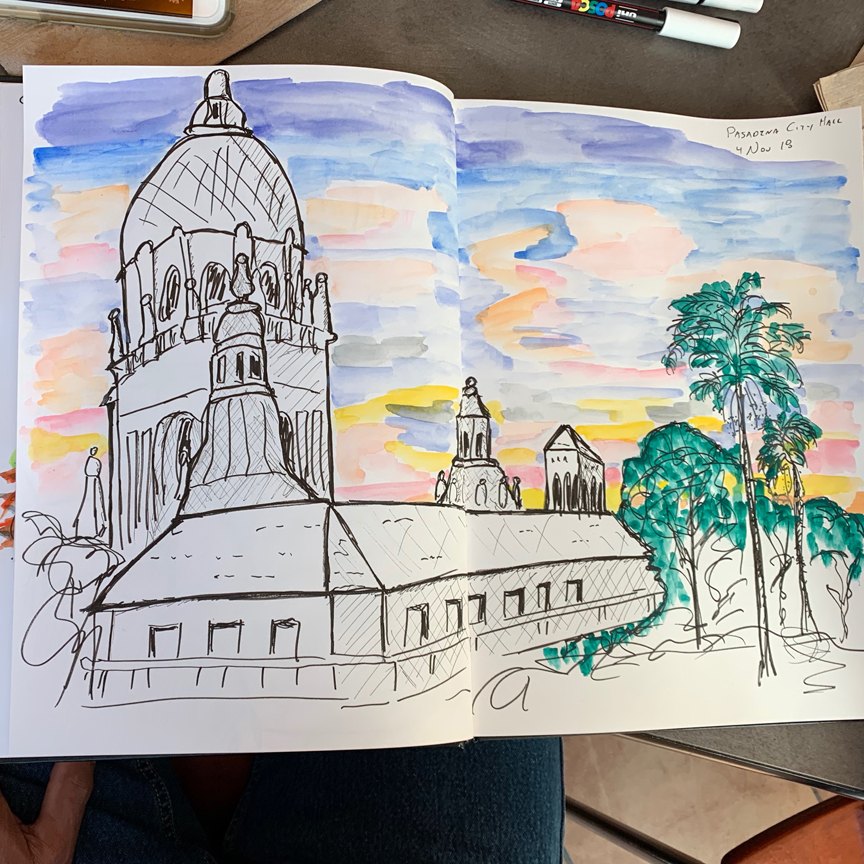 Hugh enjoys interpreting photos from his travels – we had a great discussion about whether to leave parts of it white. Hmmmm…..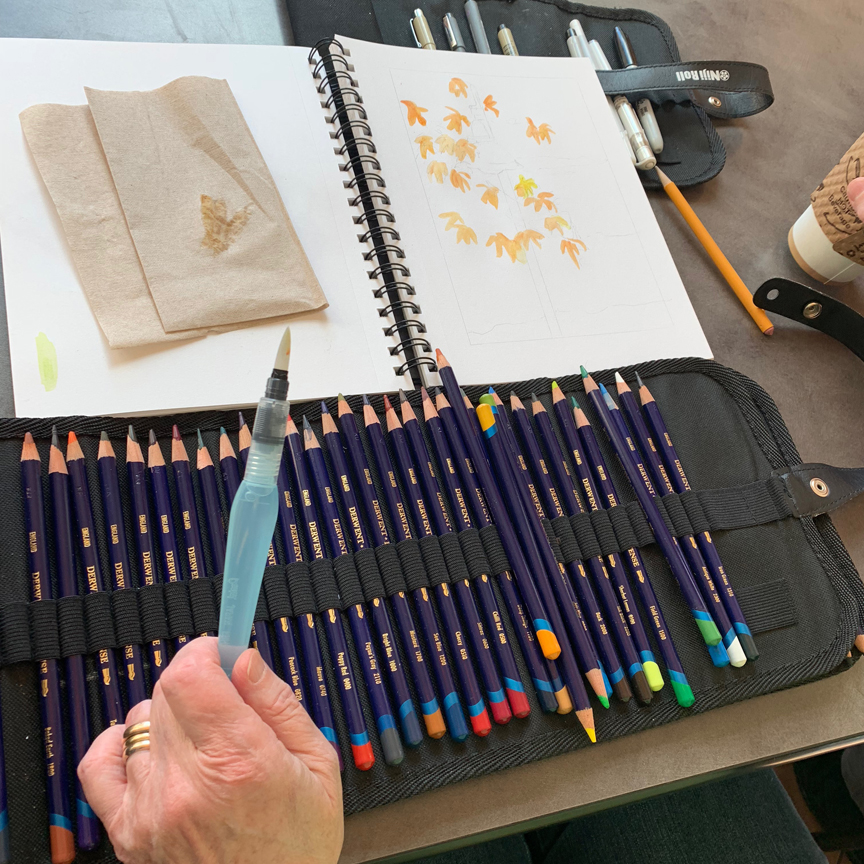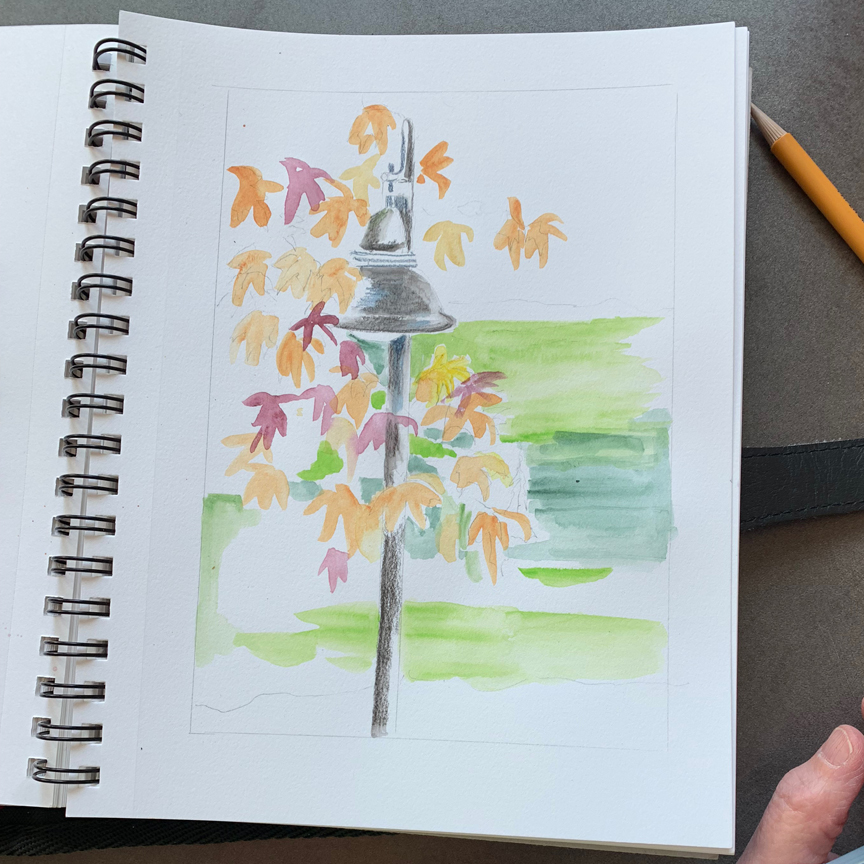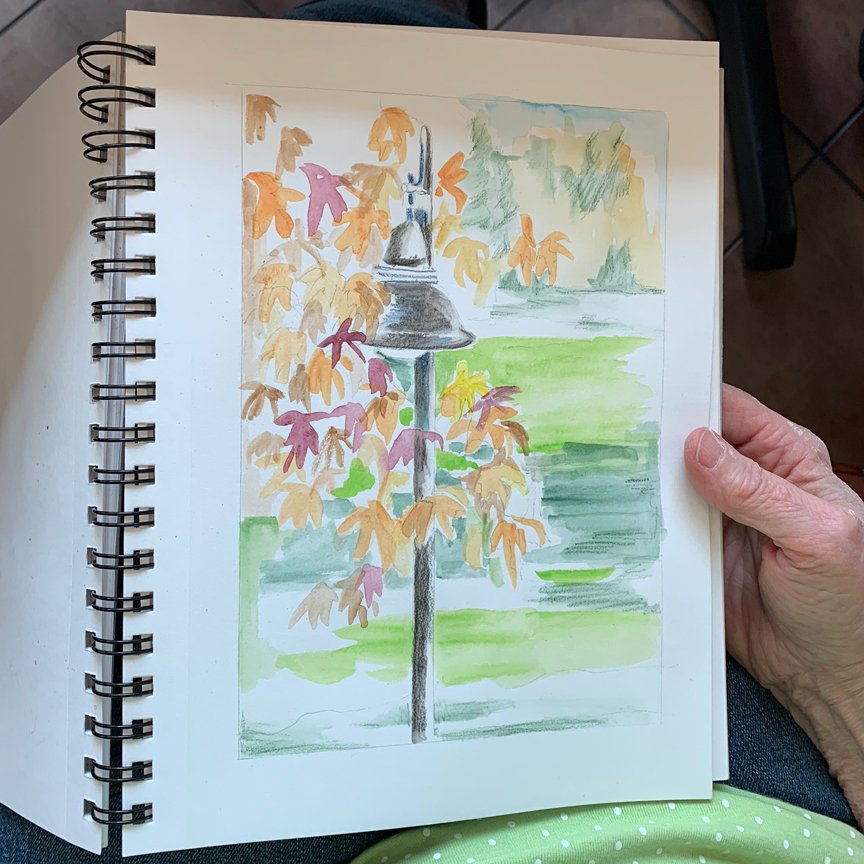 Marsha usually uses regular colored pencils, but this time ventured out with her watercolor pencils for a loose watercolor look. Lovely!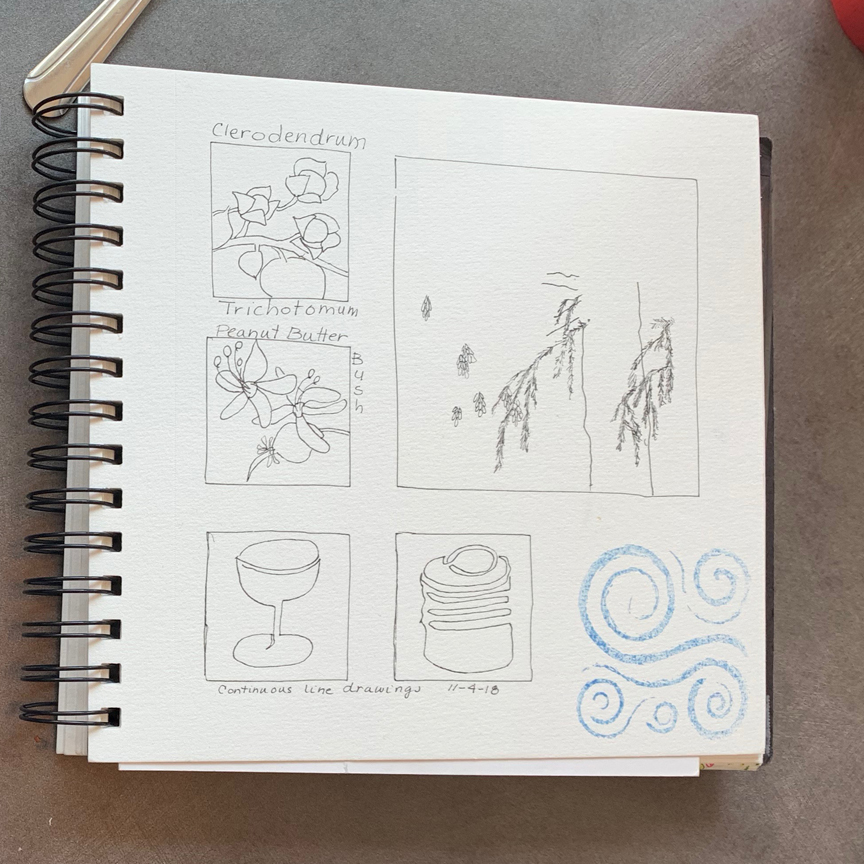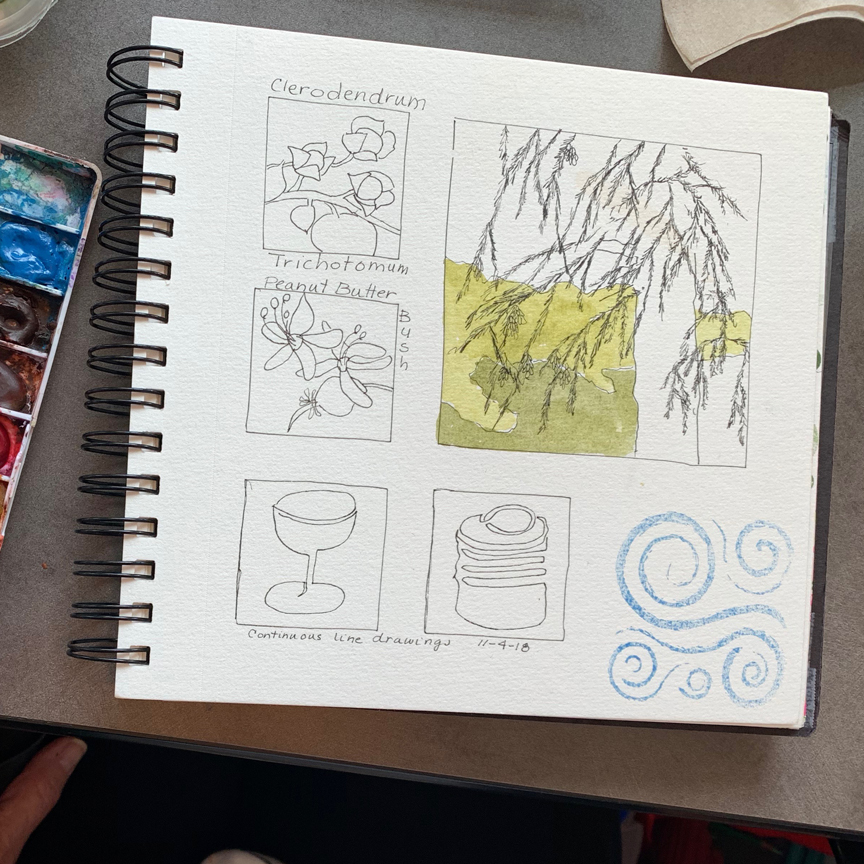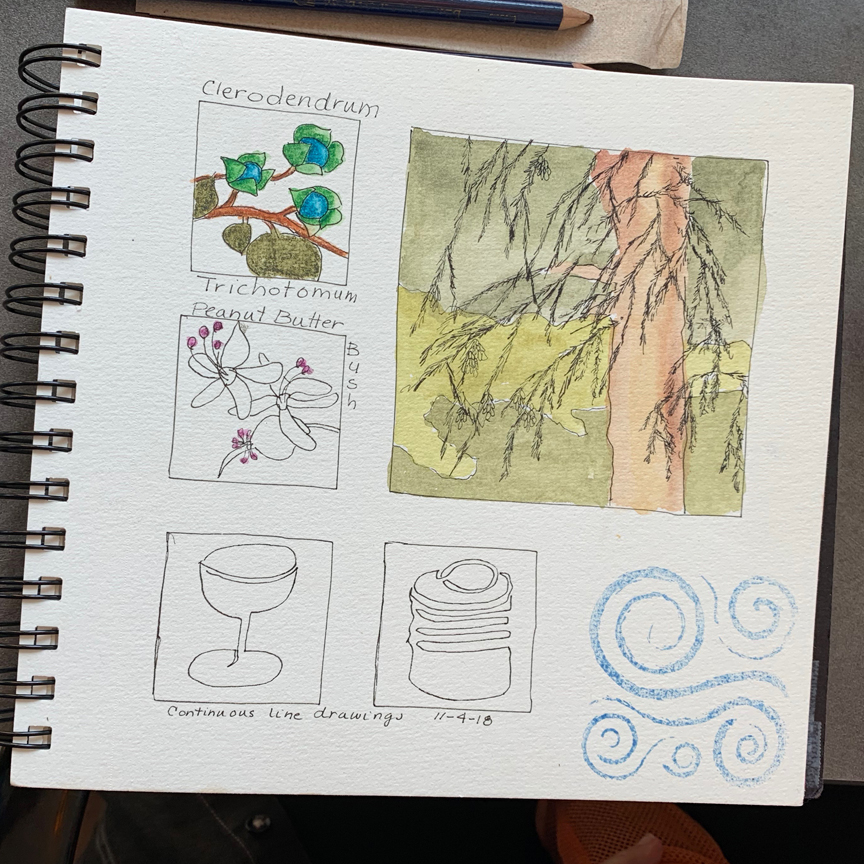 Katie is having a blast with her pages of pre-framed vignettes. It's always so interesting to see what images catch her eye in a place.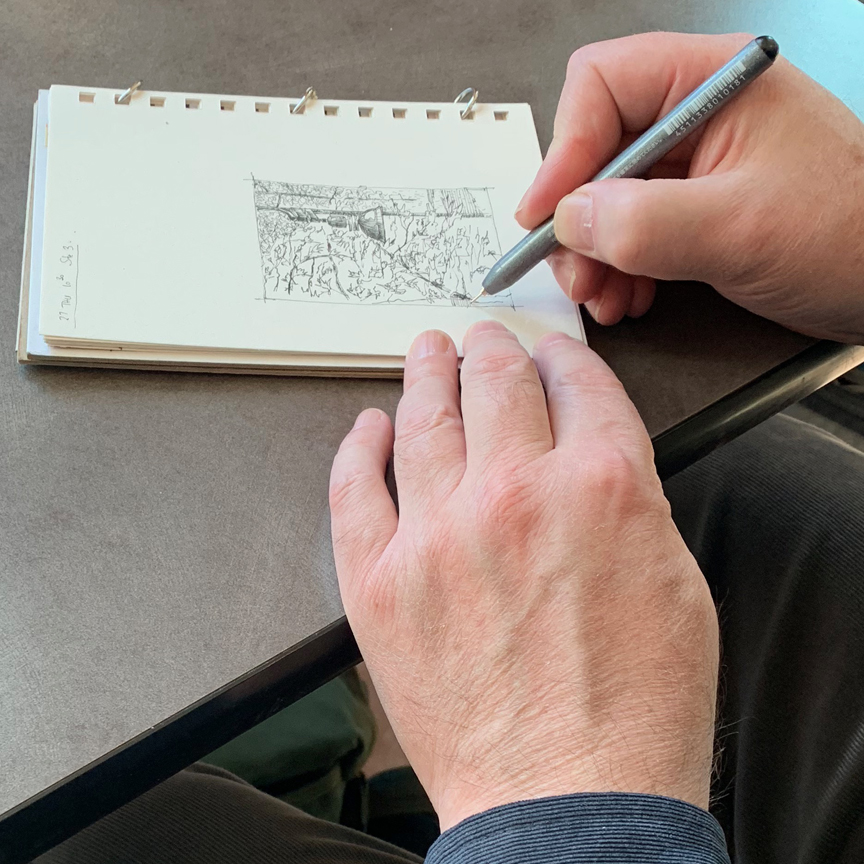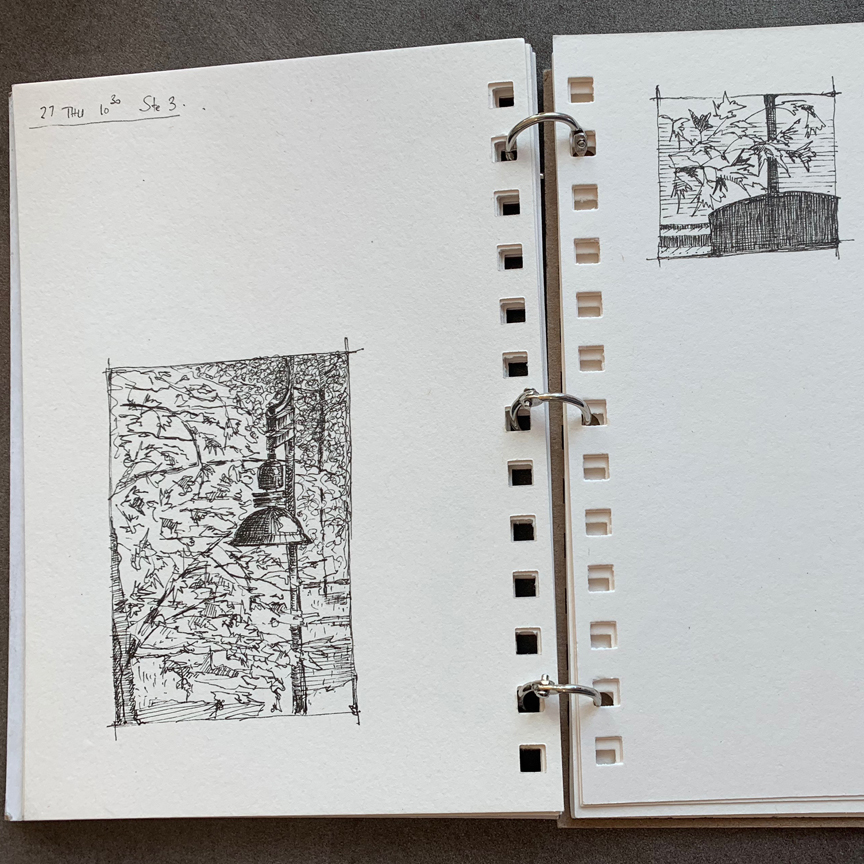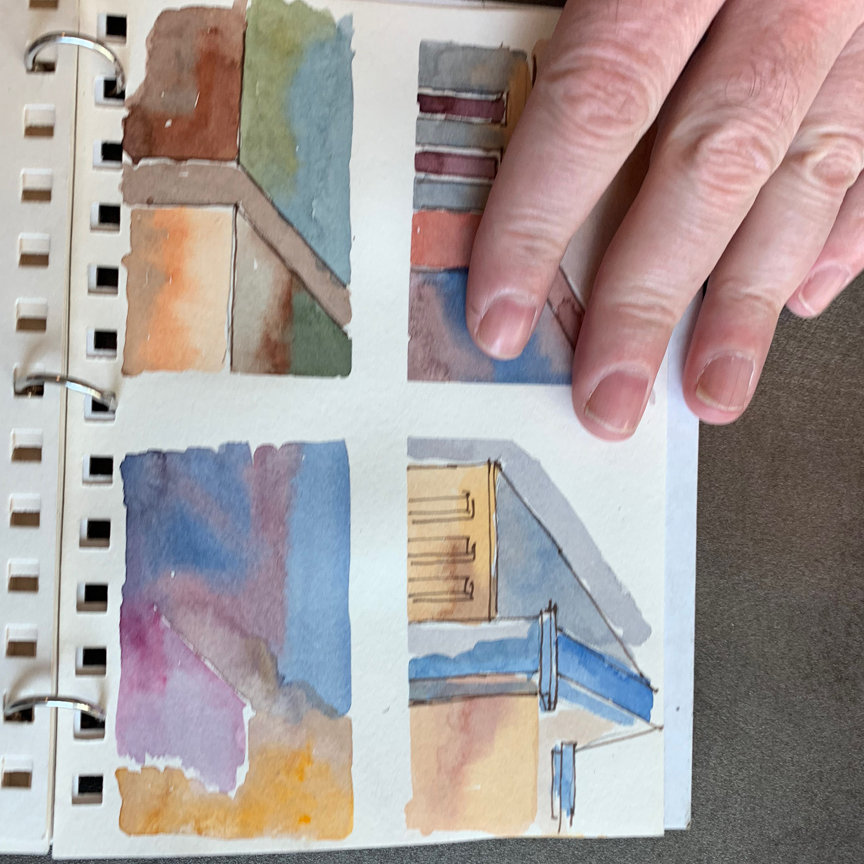 Serge always does such exquisite detailed work in black & white using ink, it was a fun surprise to see his watercolor wash with ink!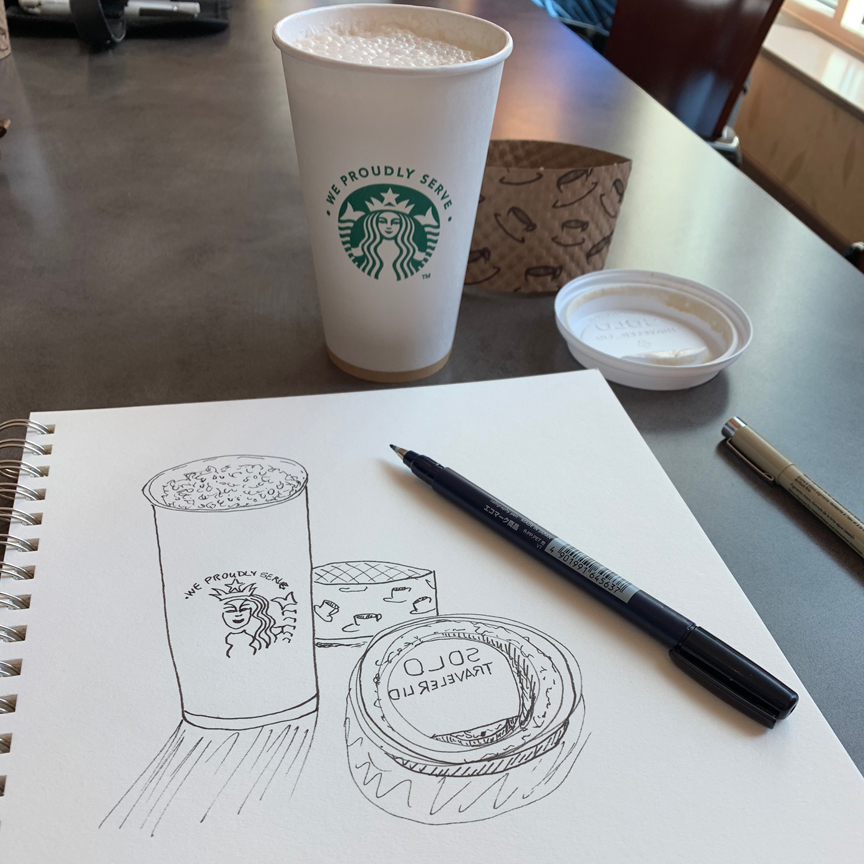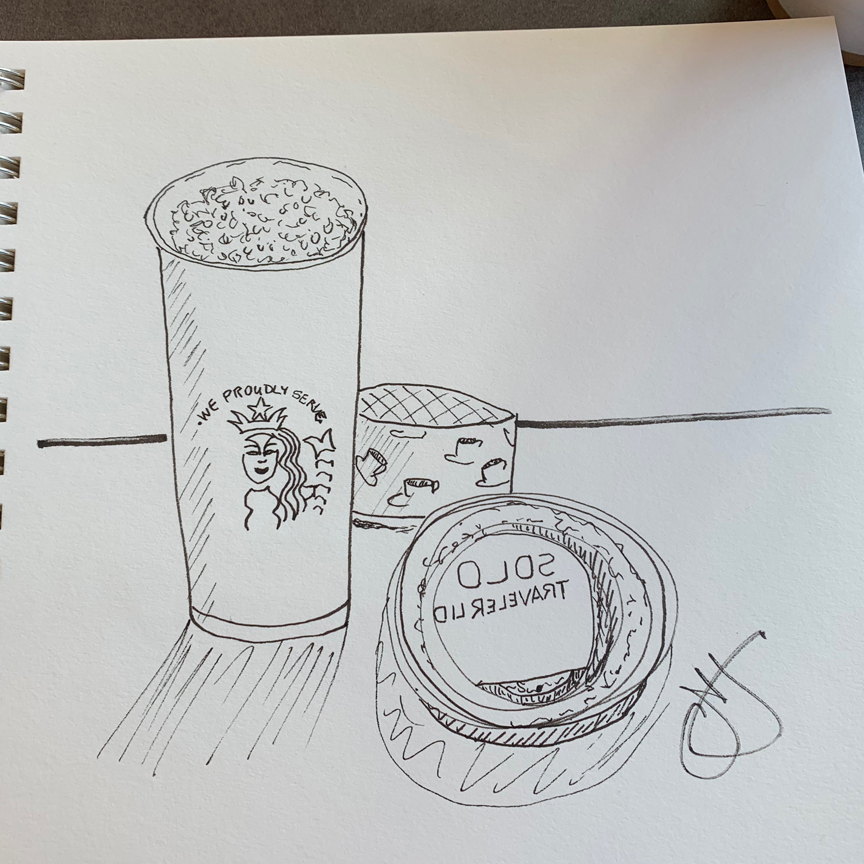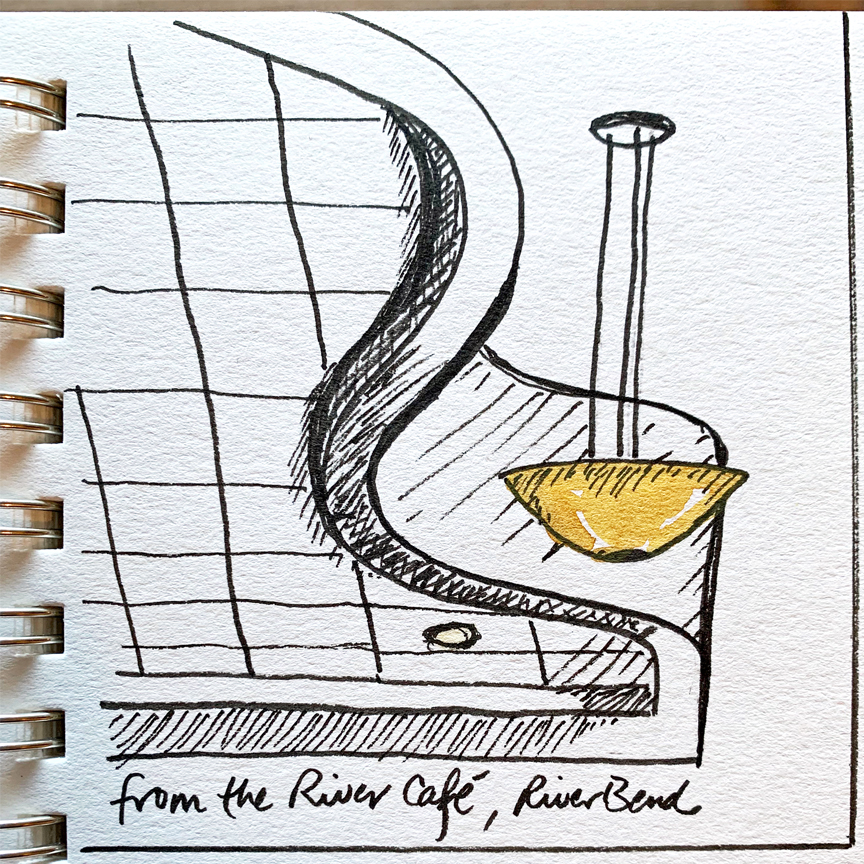 Jane just had to memorialize her first almond milk latte (it was fantastic!), then the blasted soffit & lamp (this was her 2nd try).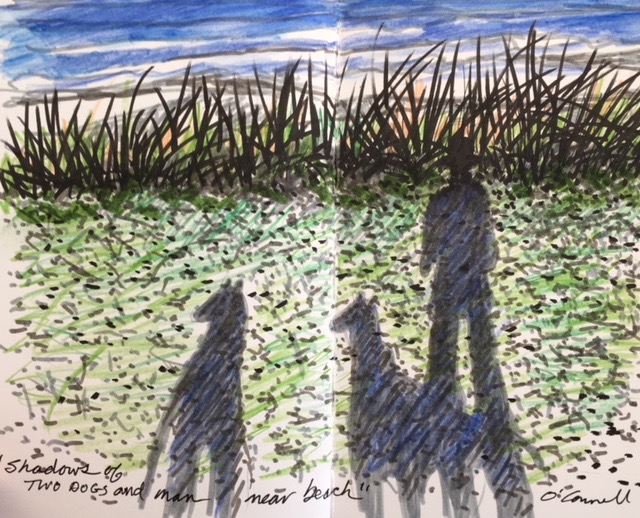 And meanwhile, this just in from Ken in Newport, but thinking of us and sketching, too – looks like he mostly used markers (his "go-to").