Mes Amis Café, Eugene, OR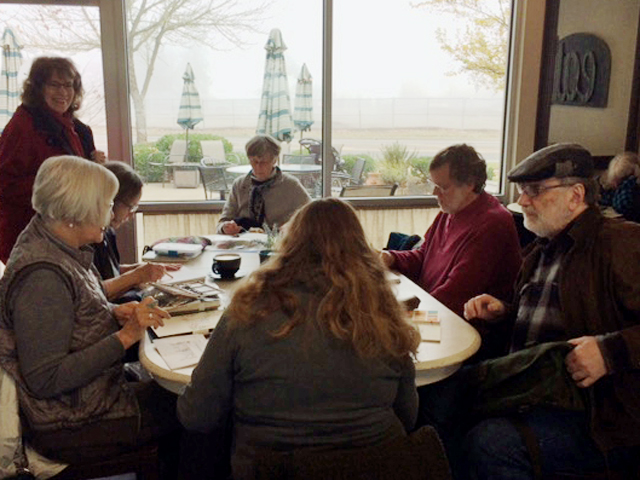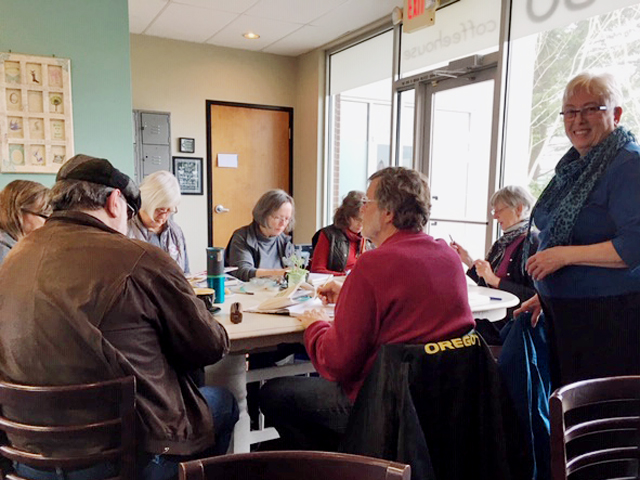 We were surprised to walk into such a busy place, but people were kind to move on and give us a long table to crowd around.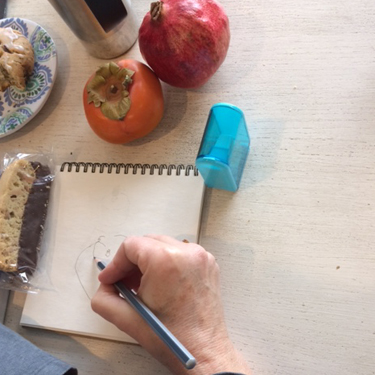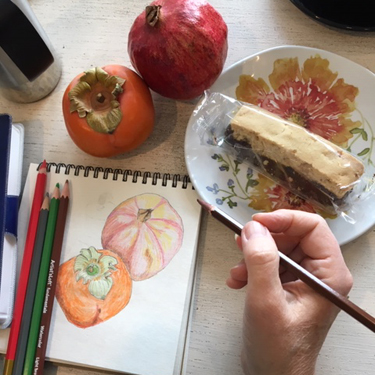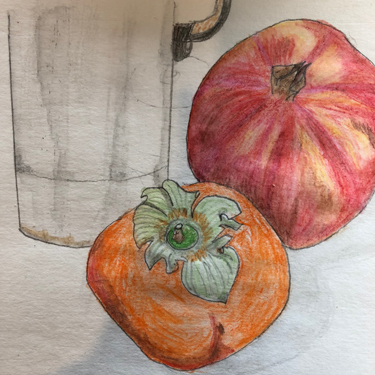 Jude brought her own models – wonderful colored pencil sketch of the persimmon and pomegranate. It's nice to have her with us.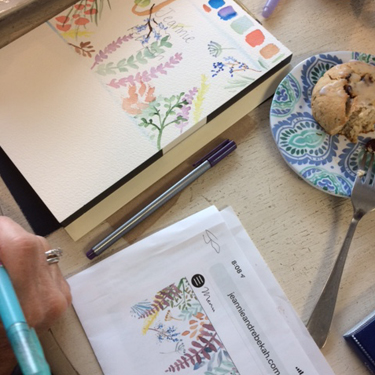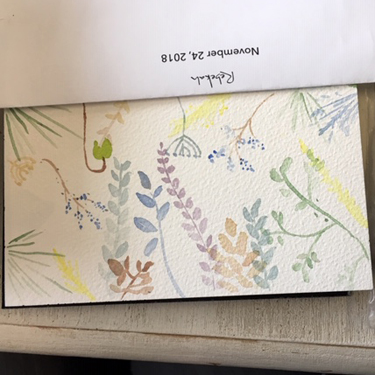 Katie was working on a wedding gift using the design from their wedding announcement as inspiration – watercolor perfect for this!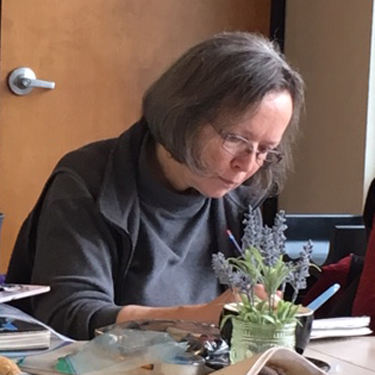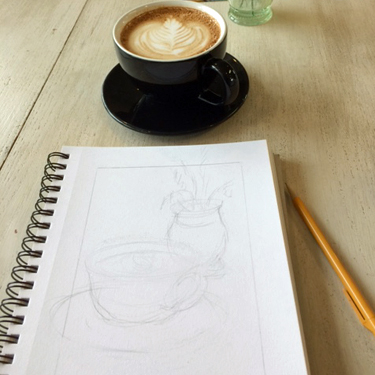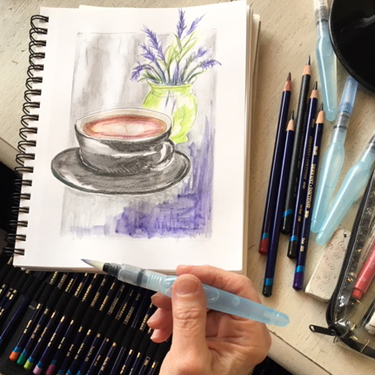 Marsha was intent on capturing her latte and the flowers beyond. She's enjoying trying out her water soluble colored pencils, too.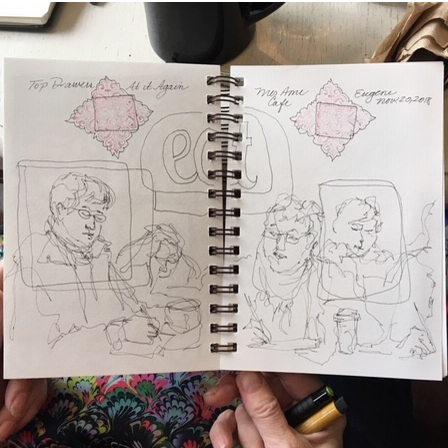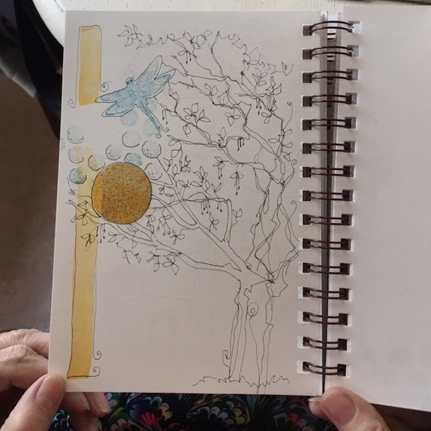 Bev is having fun taking a looser approach to sketching people, and look at that tree! She also incorporates pre-stamped pages.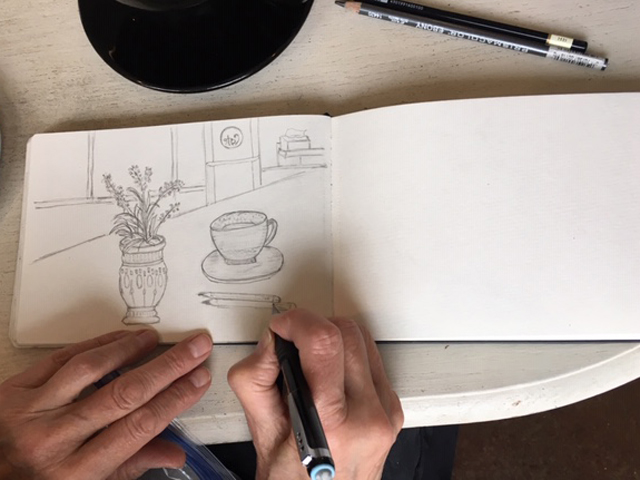 Helga is getting masterful at using graphite pencils – nice models!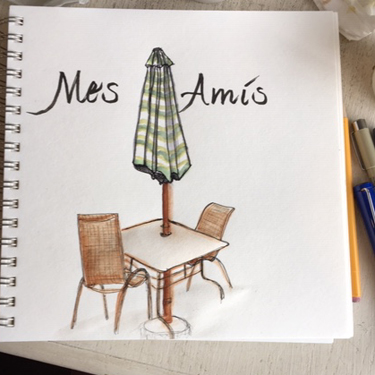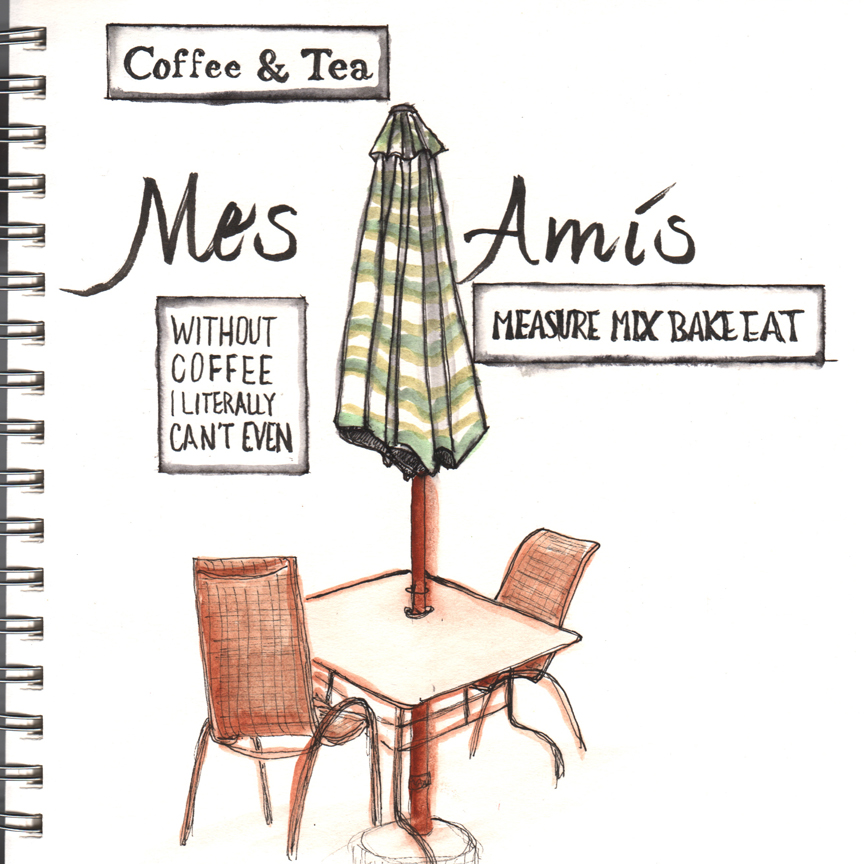 Jane was looking outside for her sketch (& laughed that she'd never sit in that wonky chair!), then added the signs found indoors.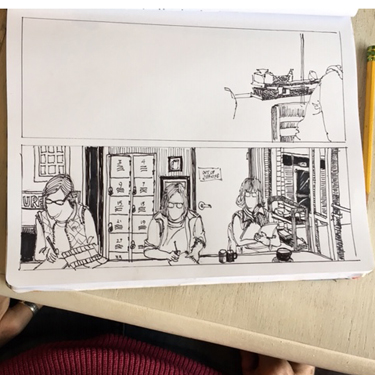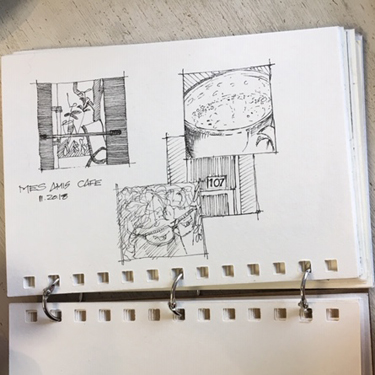 Jim and Serge talked about wanting to get looser in their sketching (while some of us talked about wanting to get more accurate!).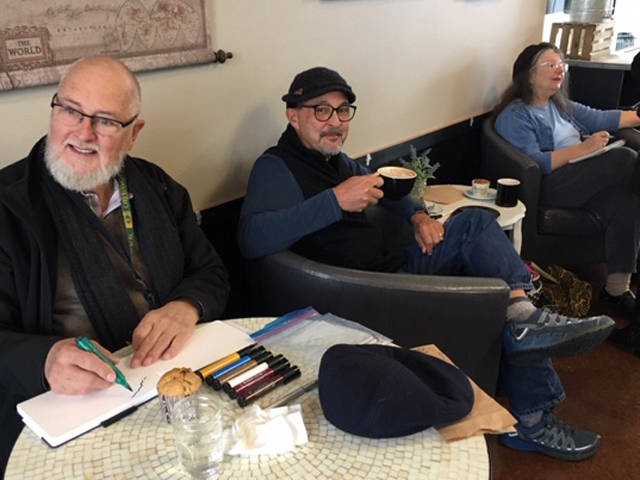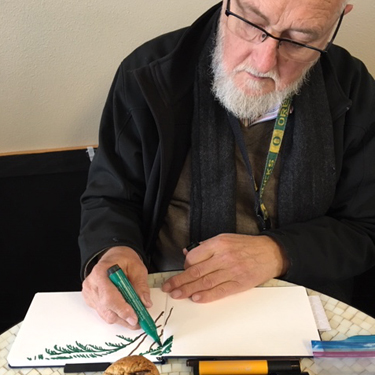 Well look who showed up! Ken, Hugh, & Laura. Here's Ken's sketch.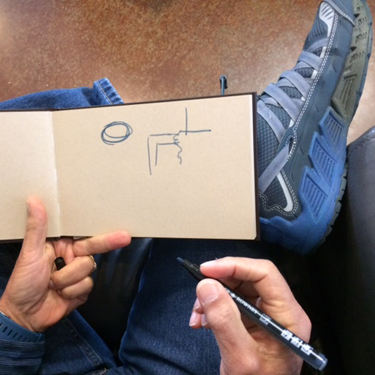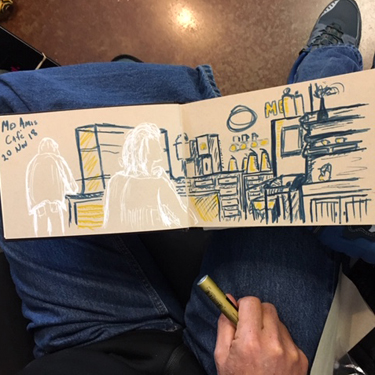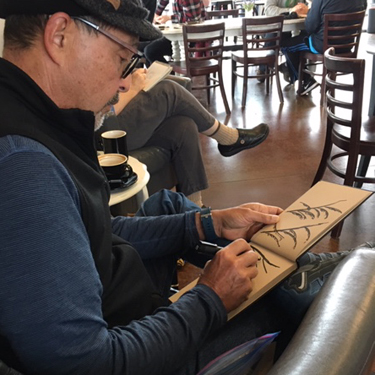 Hugh's mark making is becoming bolder – look how that sketch developed from a simple start. And then he's on to the next sketch!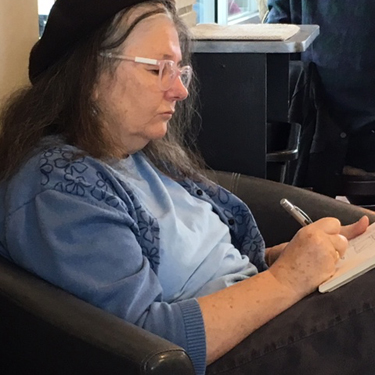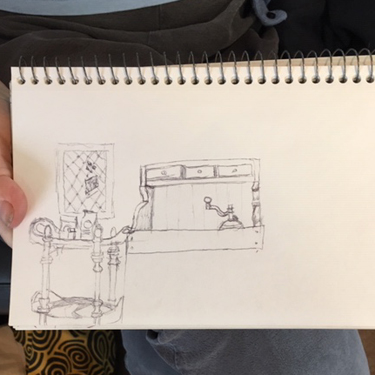 Laura tackled the display case across the room, too, with an entirely different effect from Hugh's, using pencil not markers. Very sweet.