5th St. Market, Eugene, OR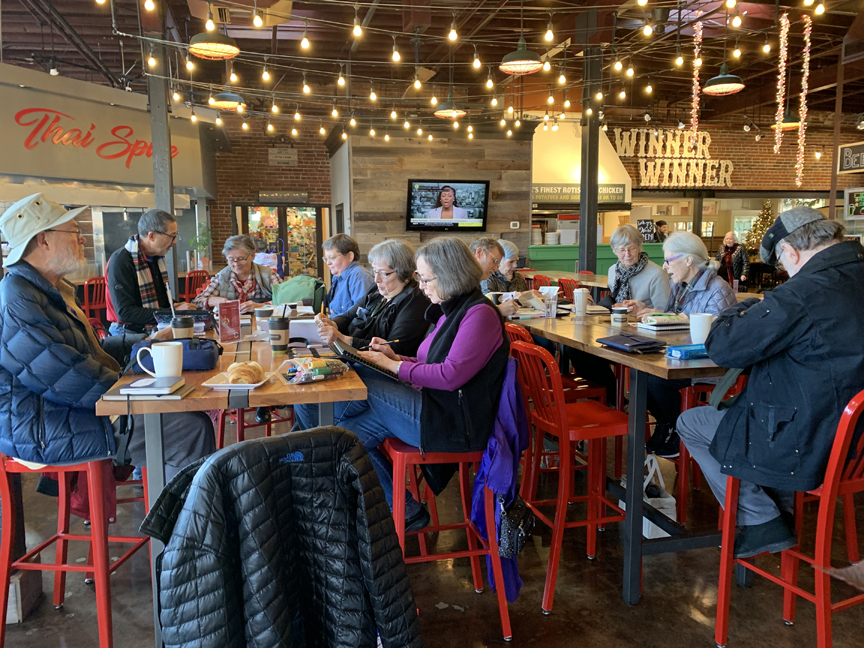 Nearly all – Erik, Hugh, Lealan, Daisy, Nancy, Marsha, Jim, Marny, Helga, Barb So., & Serge. Ken, Lona, Jude, Bev & Jane were there, too.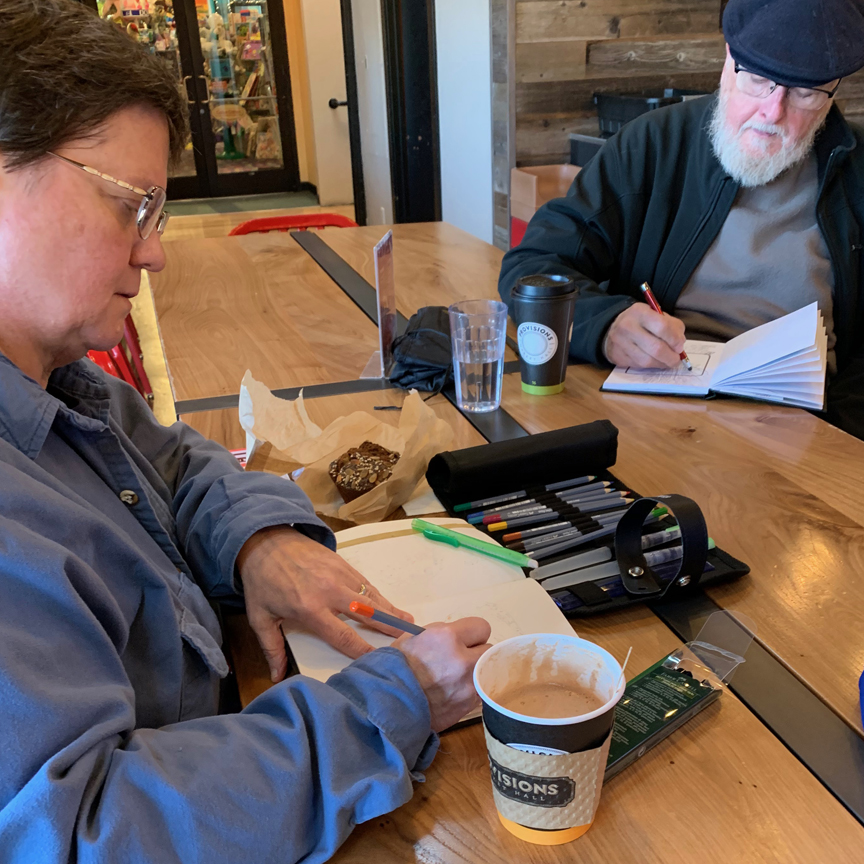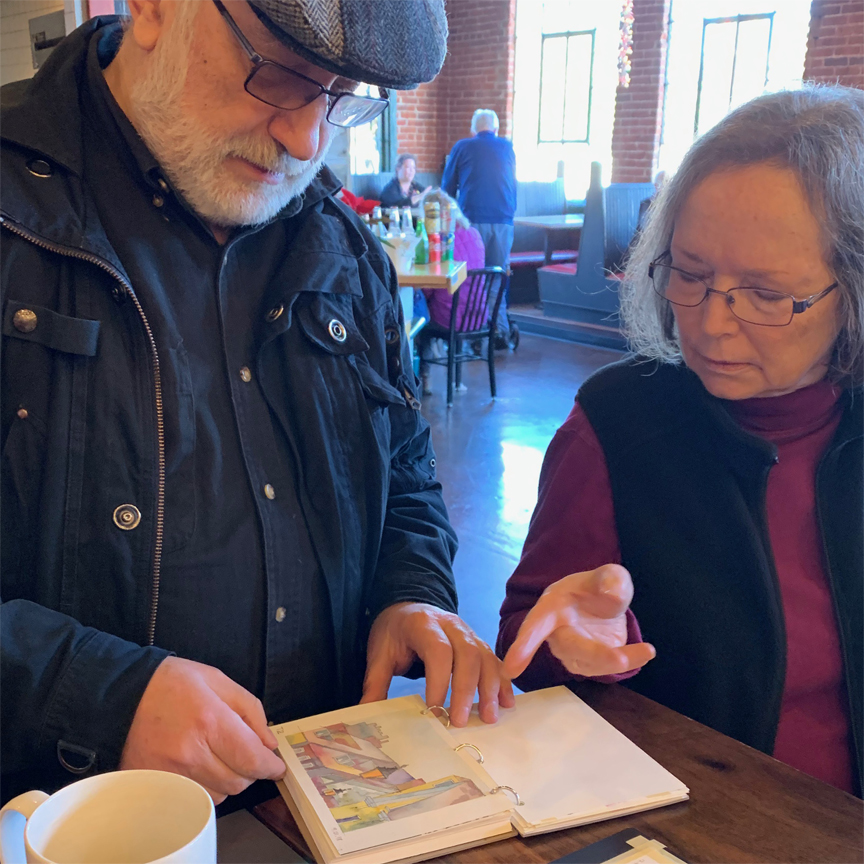 Daisy & Ken at one end of the room, Serge and Marsha at the other end. Sometimes we're focused on our task, sometimes we share tips.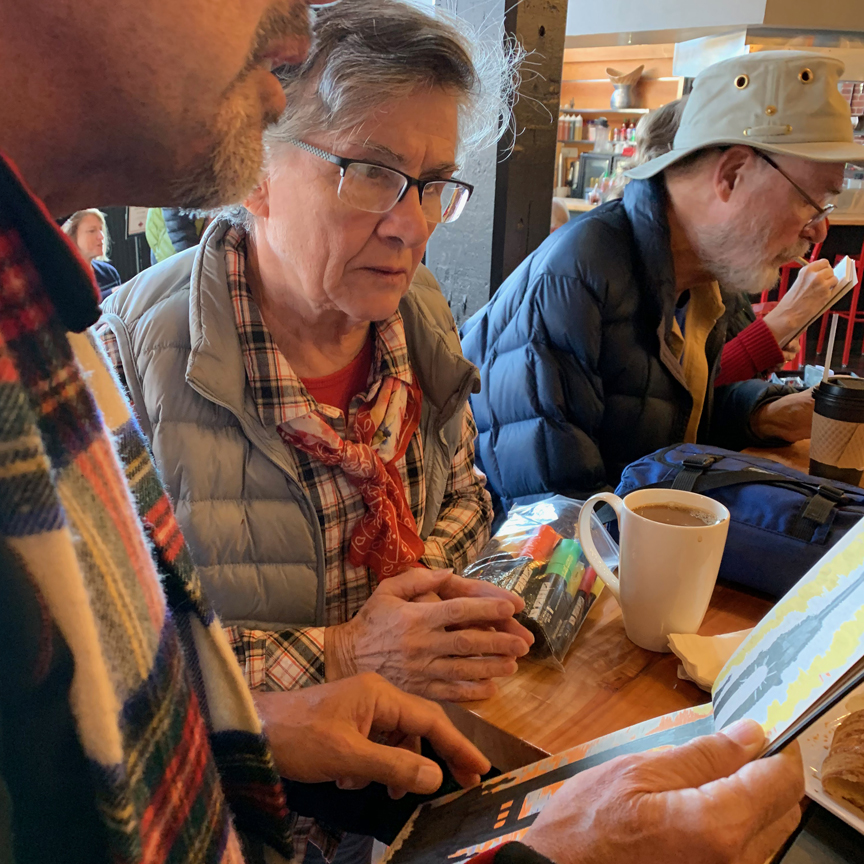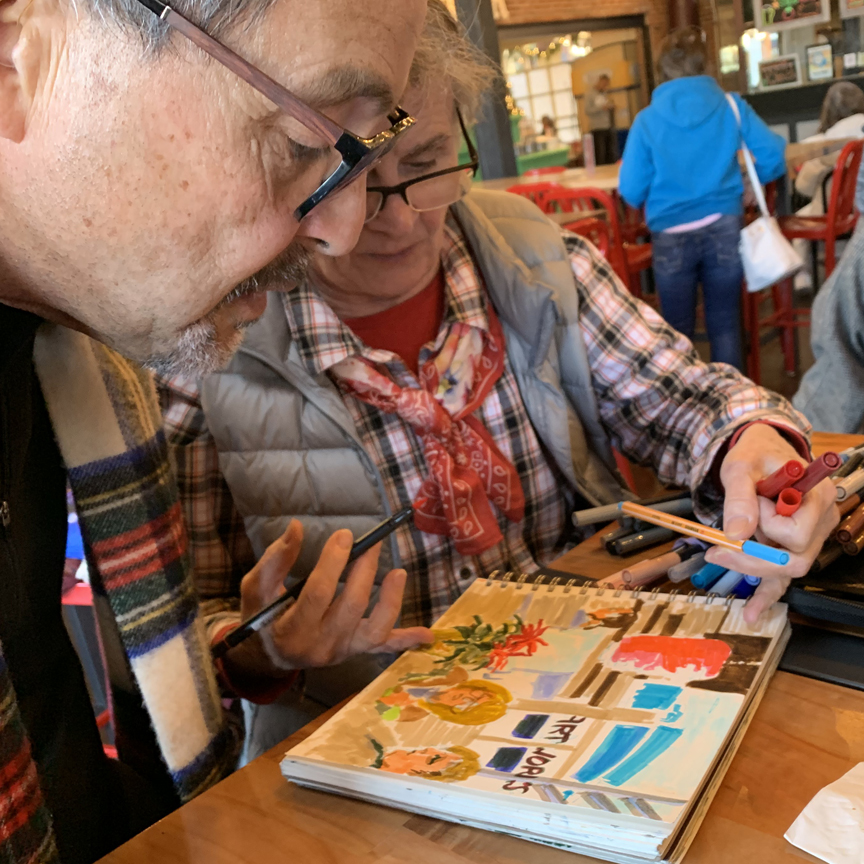 Here Hugh shares the effect of wax crayons on black paper, then Lealan explains how she uses Tombow markers to layer color.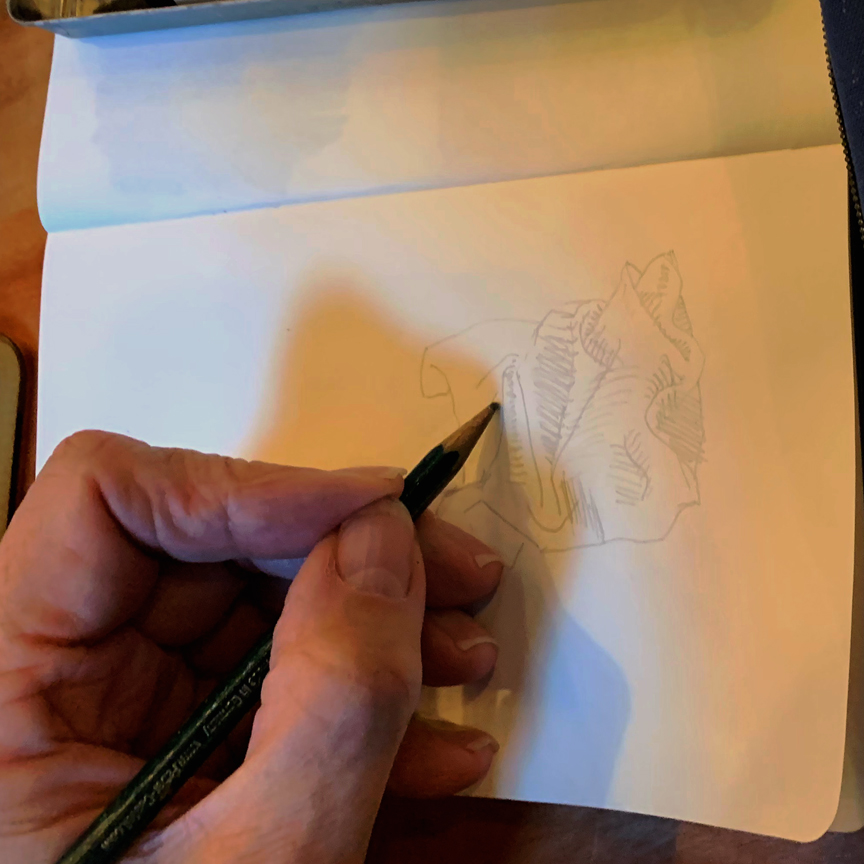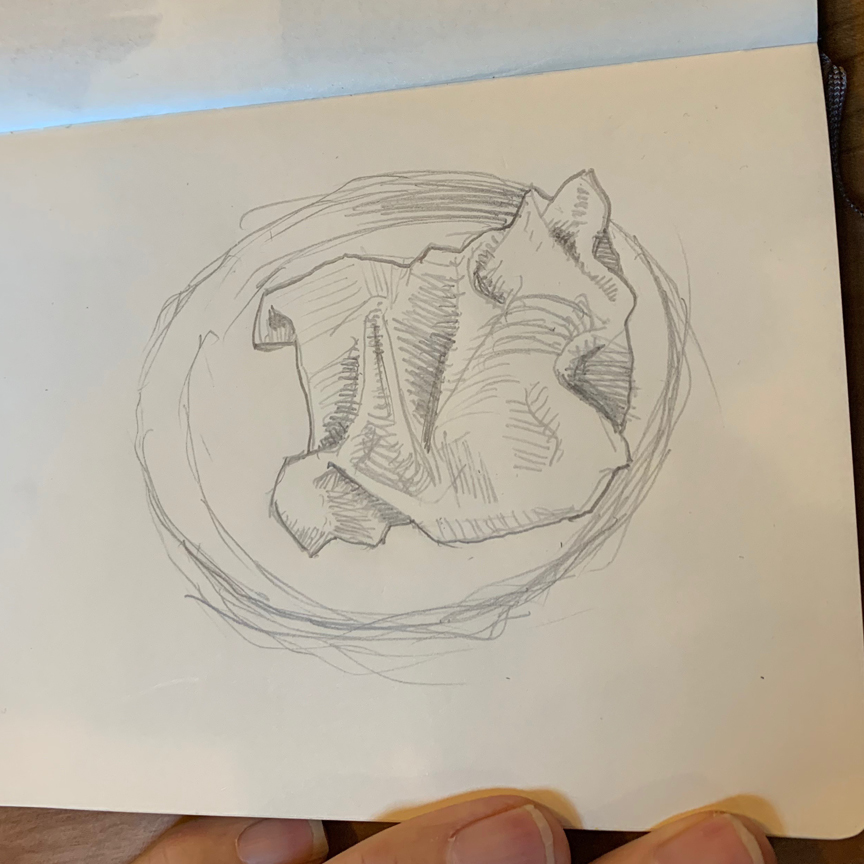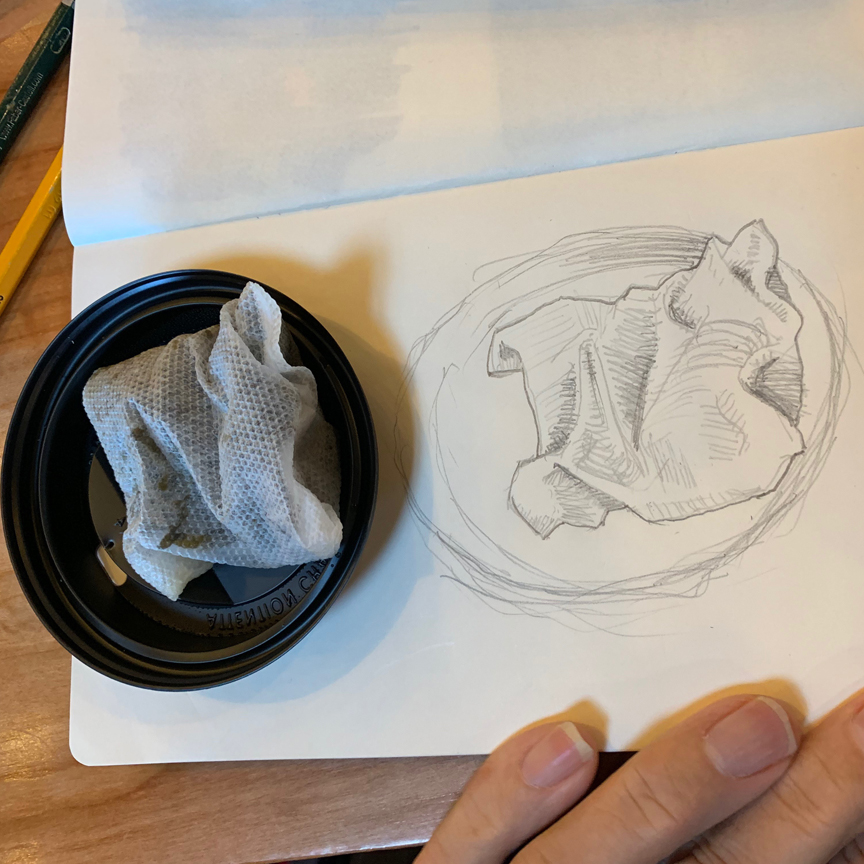 Erik often sketches images from the photo files in his memory, but today he sketched what was in front of him – a tea bag! WOWZA.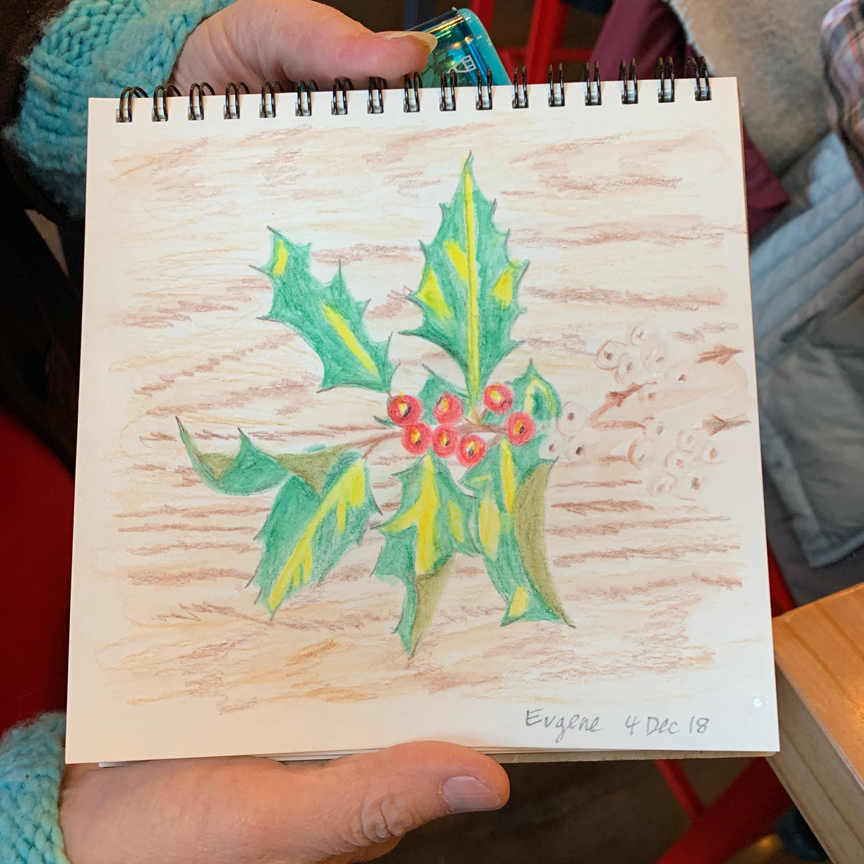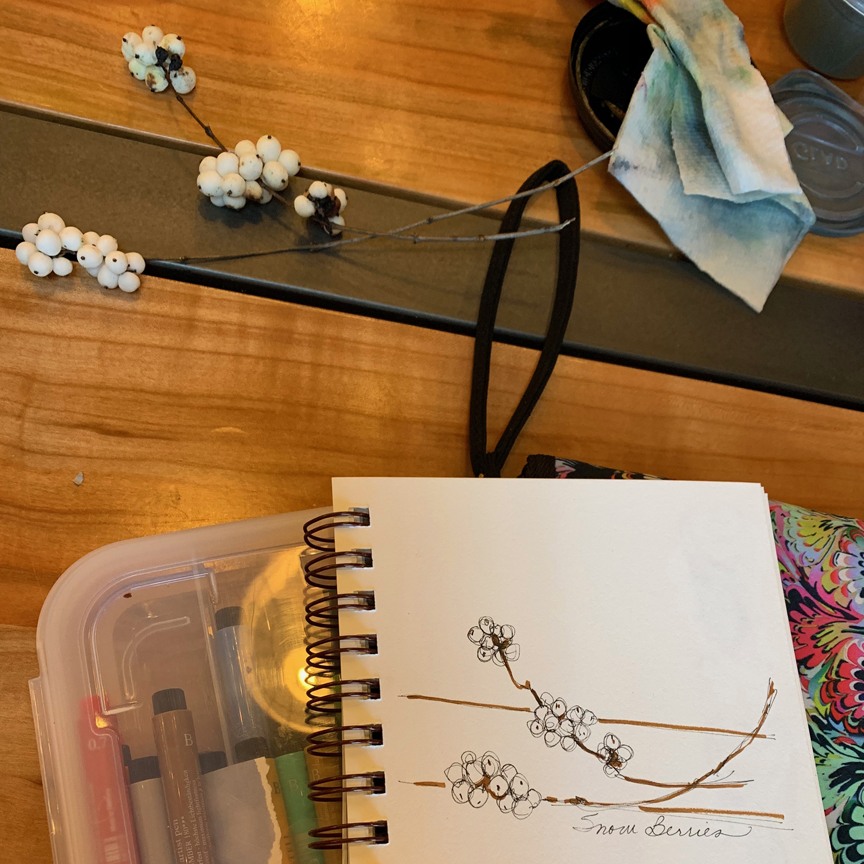 Jude came by to share a sketch – what's next? Go darker! She also brought some snowberries, which Bev enjoyed sketching.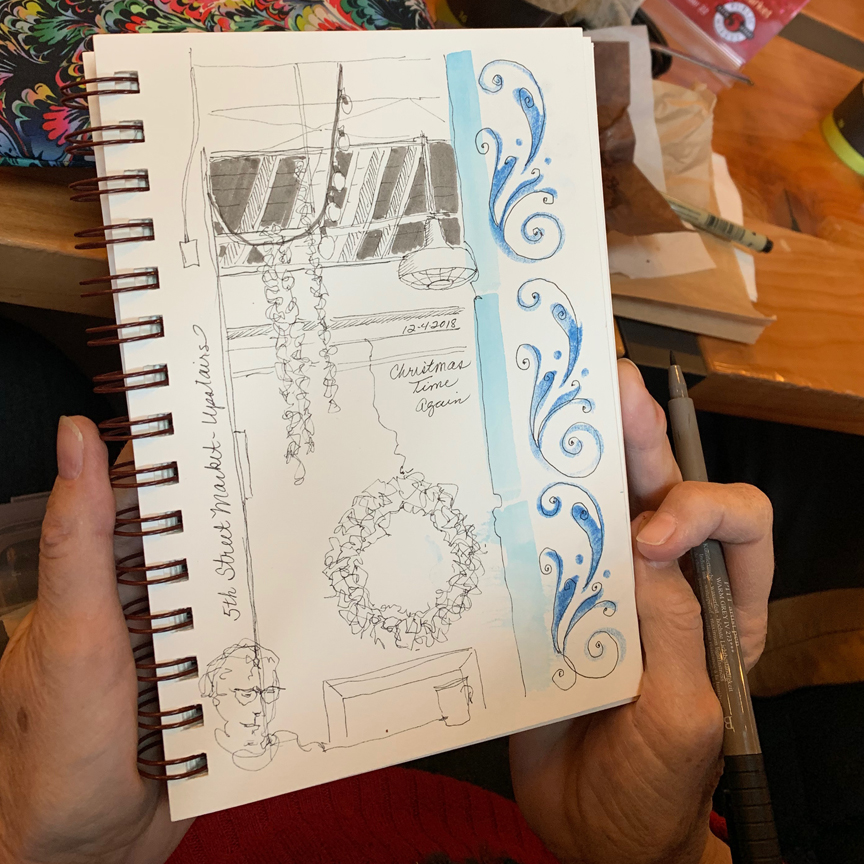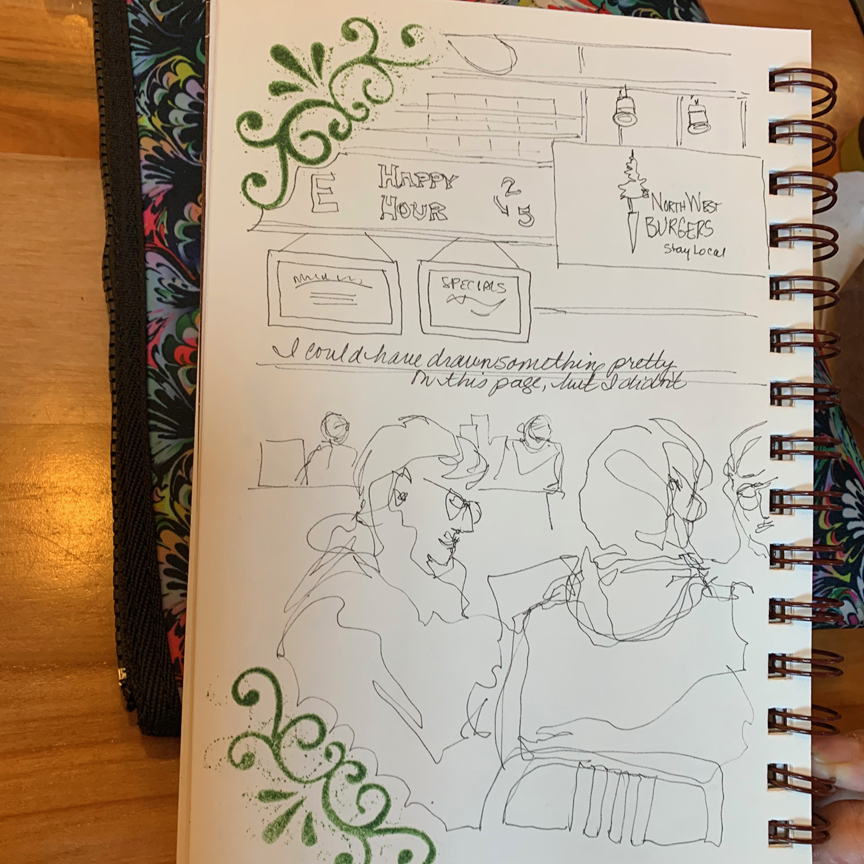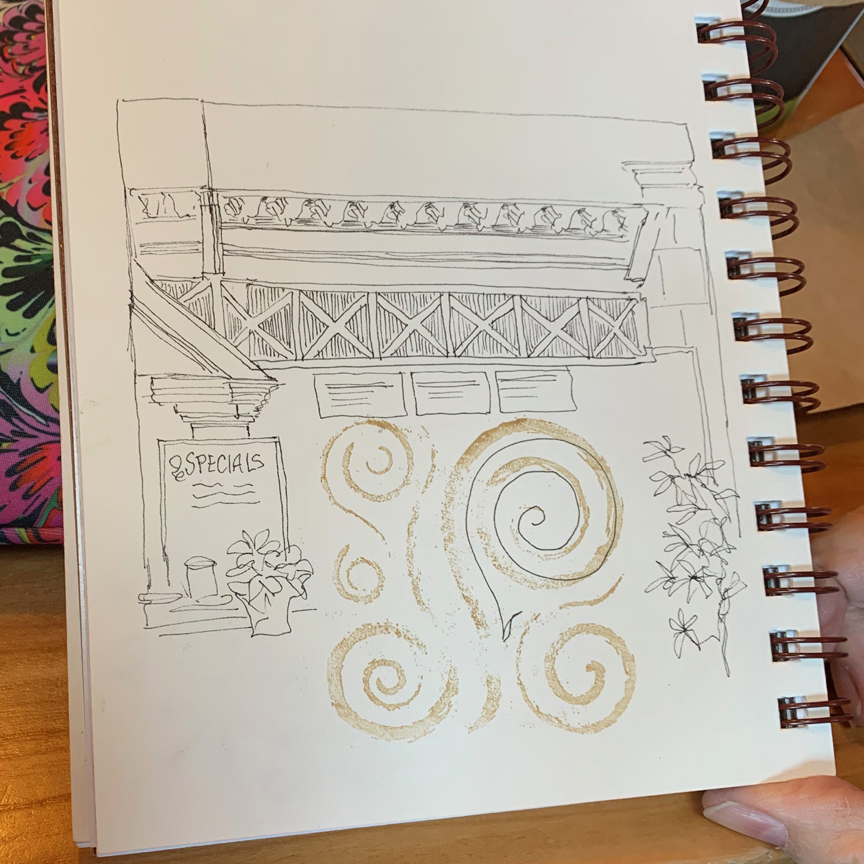 Bev is so adept at capturing images around her – holiday decor, people an nearby tables, and the intricate decor above Café Glendi!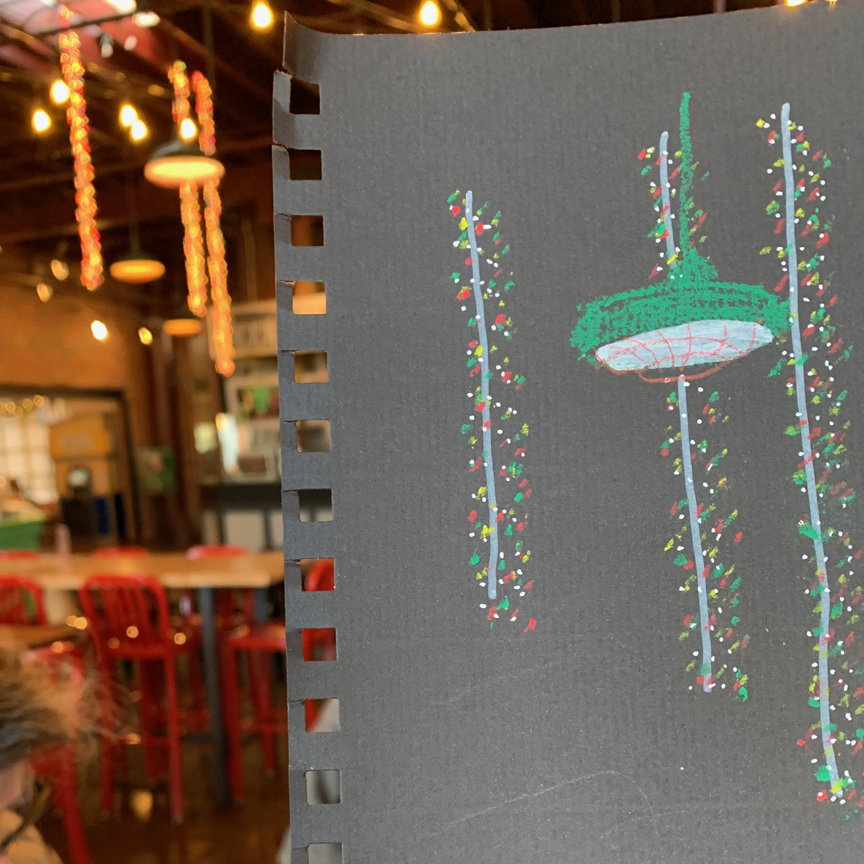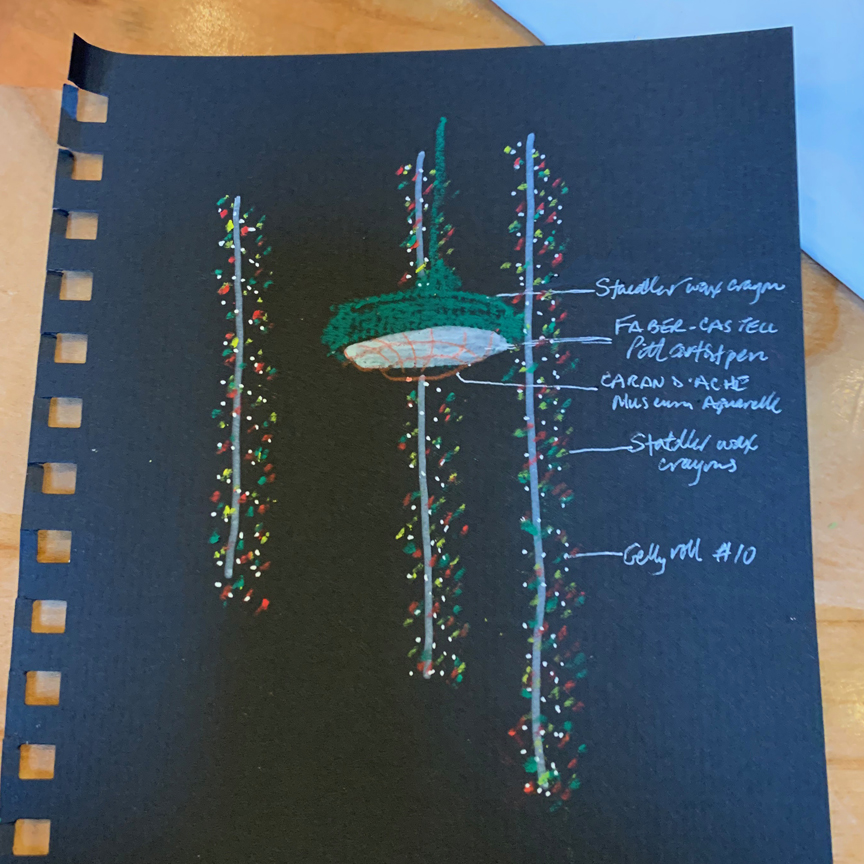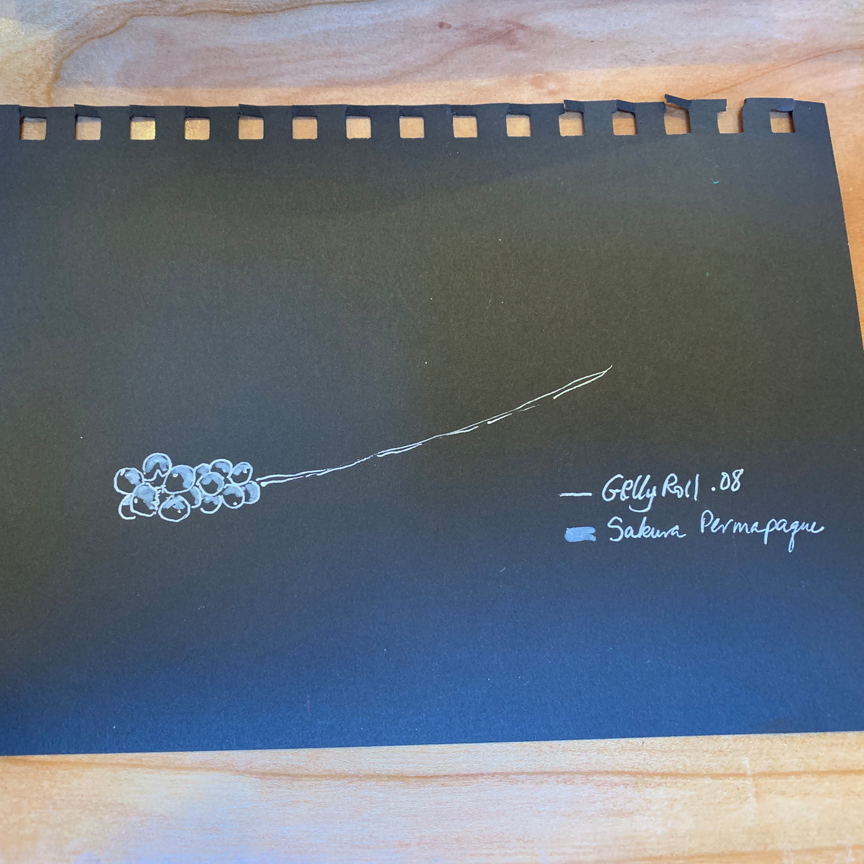 Jane is a newbie at using black paper, so she was conscientious about labeling the tools she used, & loved the simple effect for snowberries.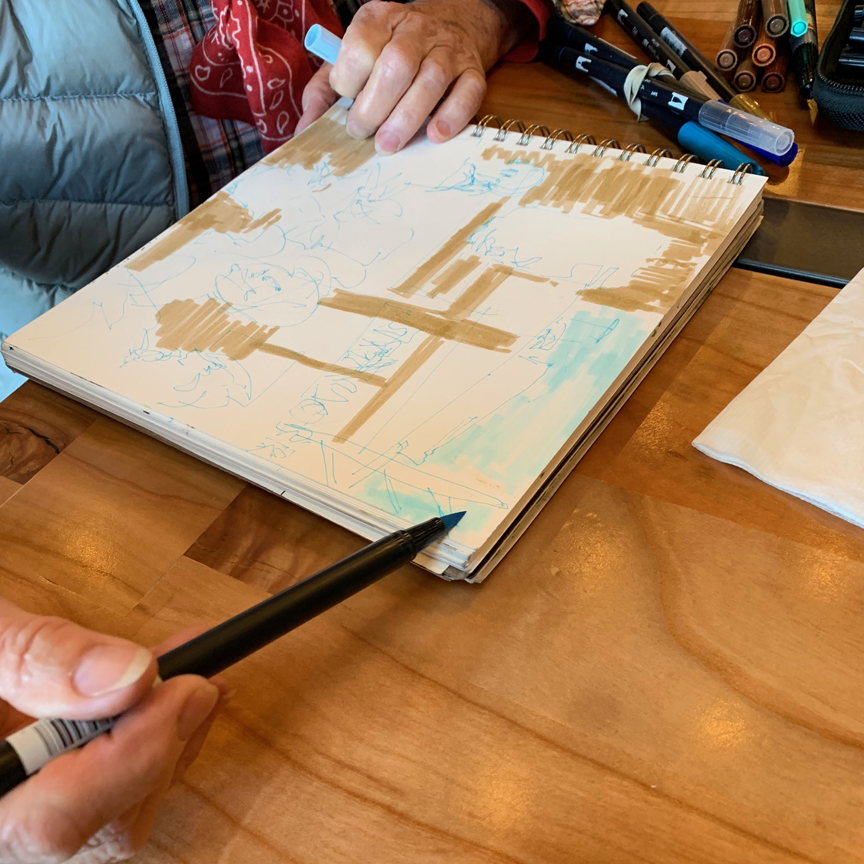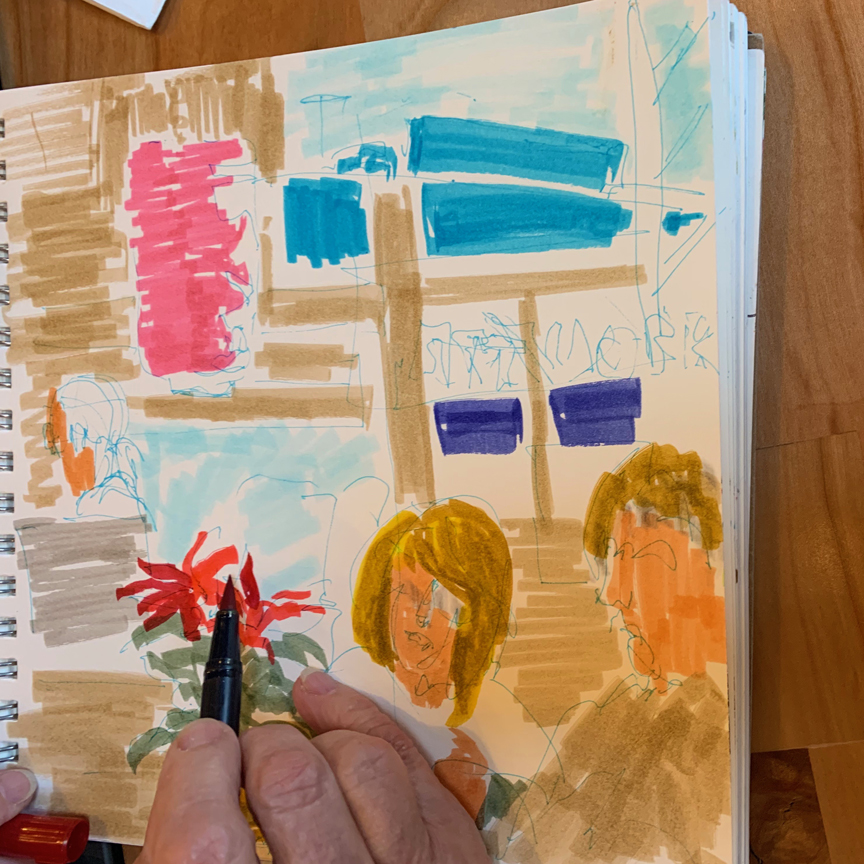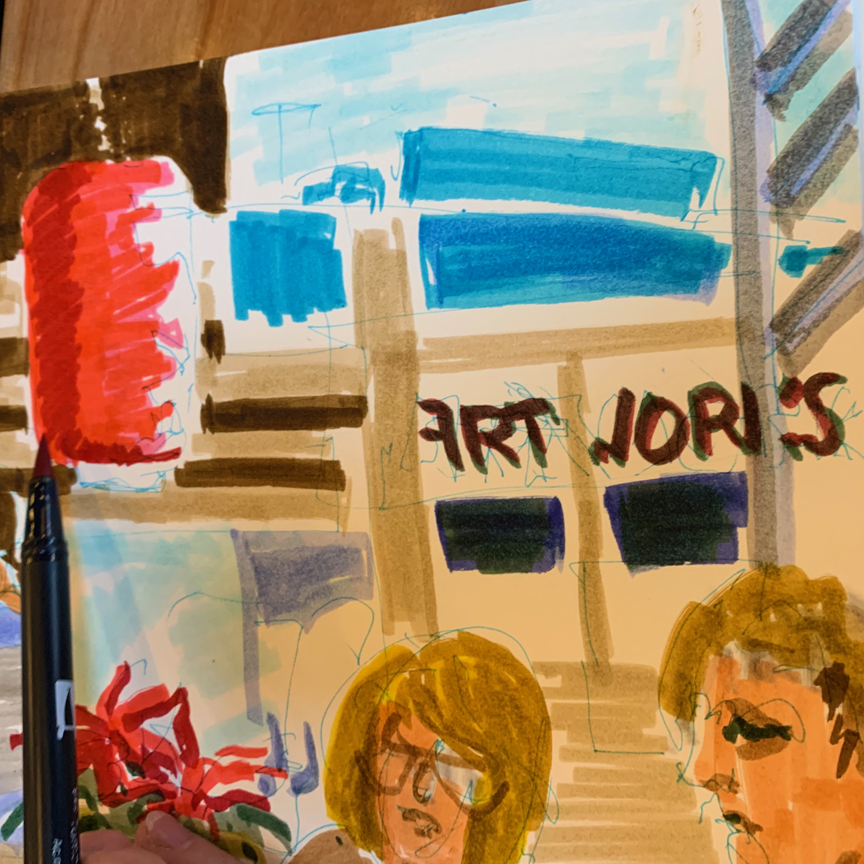 Lealan says that well after a year of exclusive use of Tombow markers , she thinks she's about figured them out – next? Using water?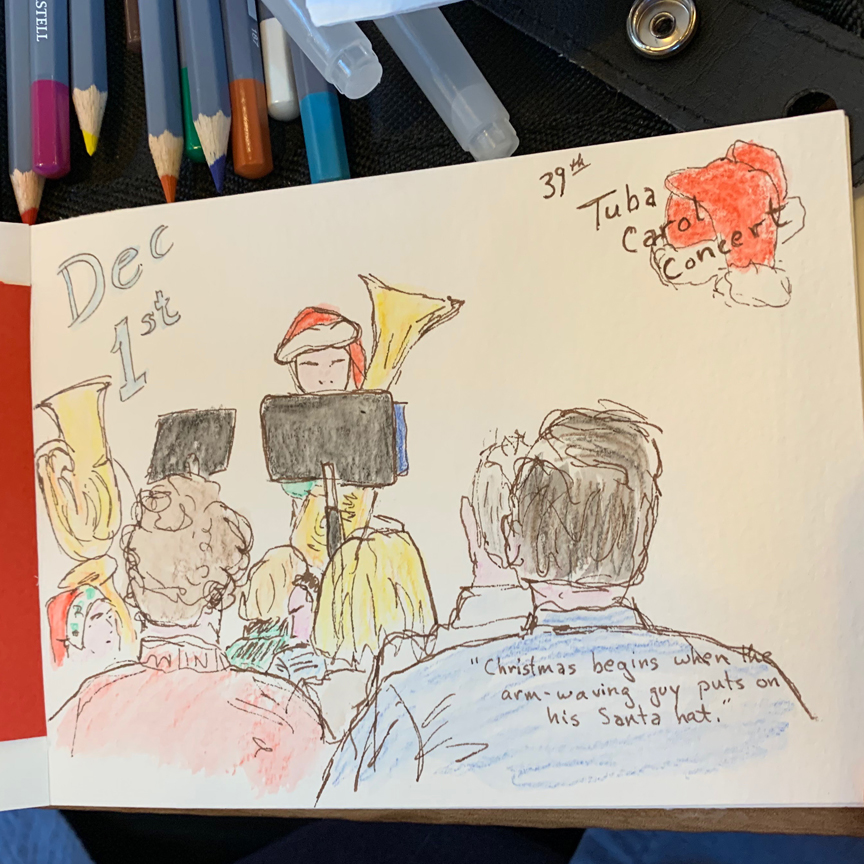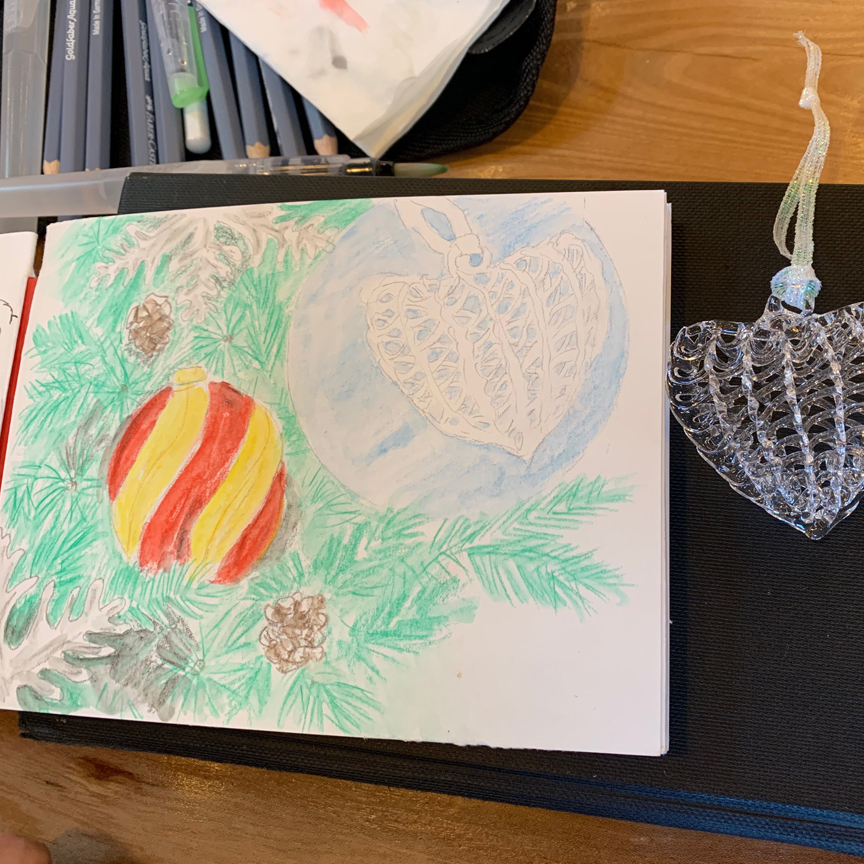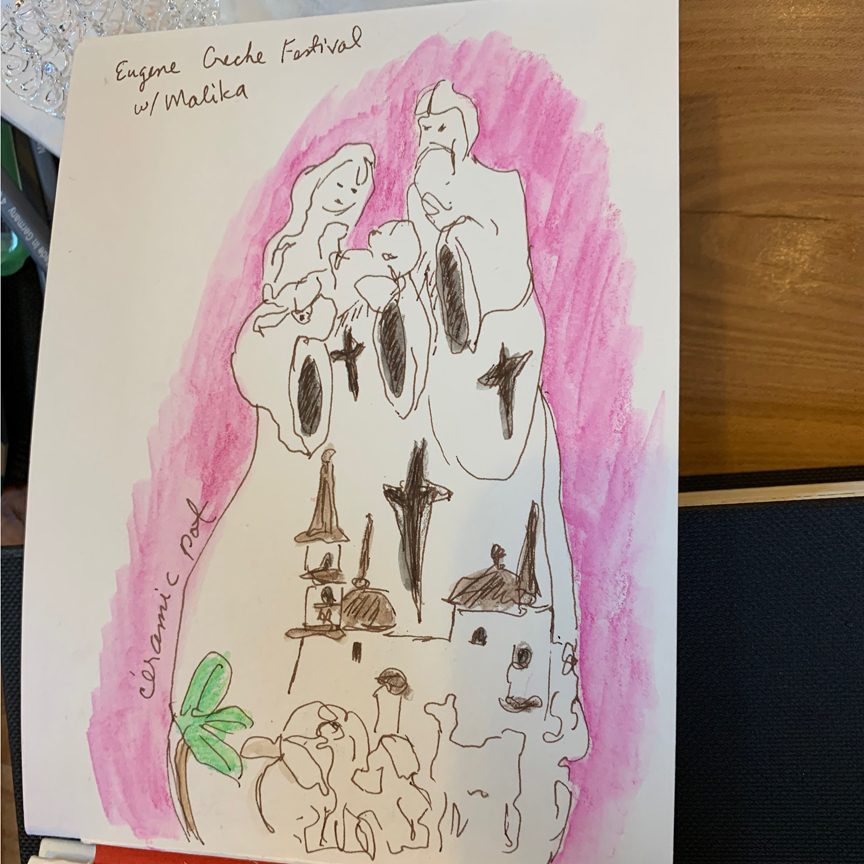 Daisy has been carrying her sketchbook with her when she goes to holiday events. Question – how to make things pop? Negative space!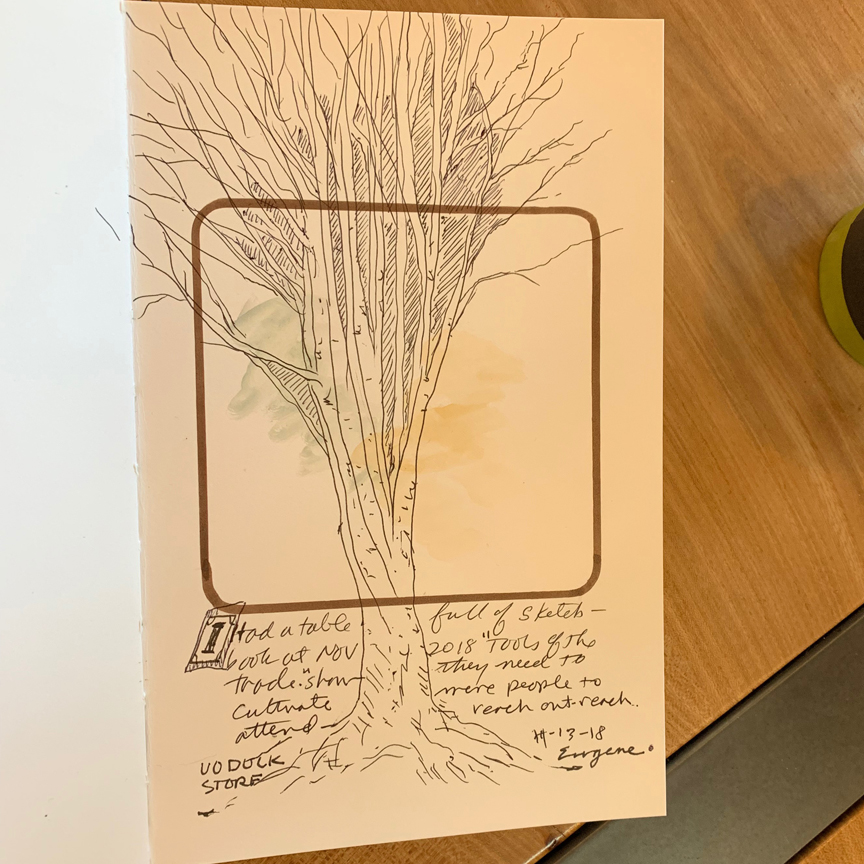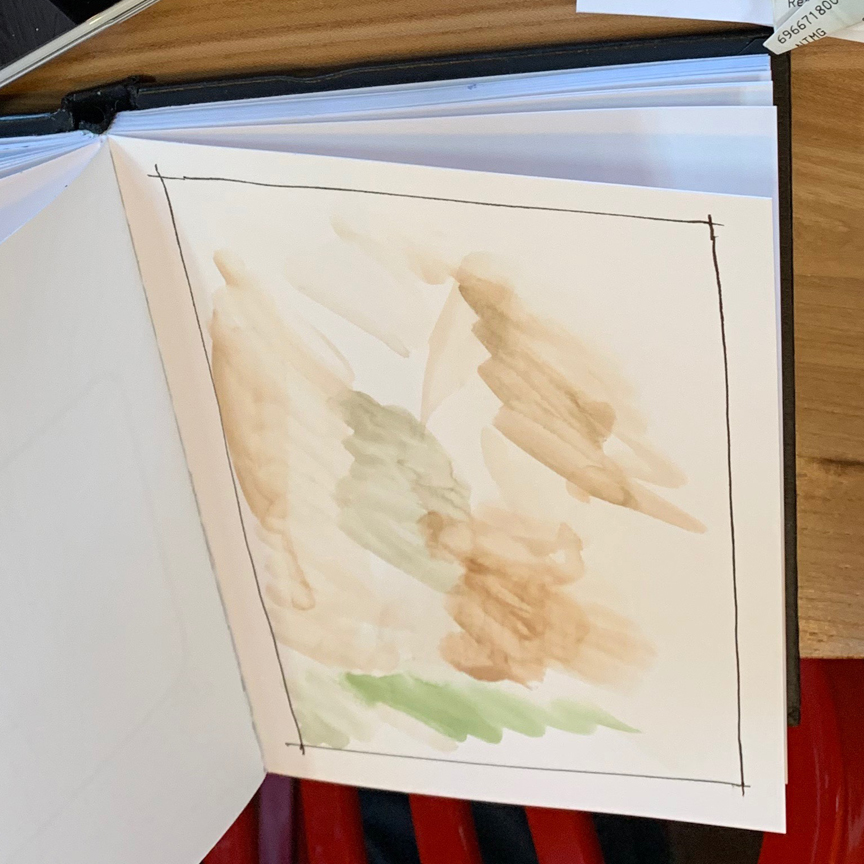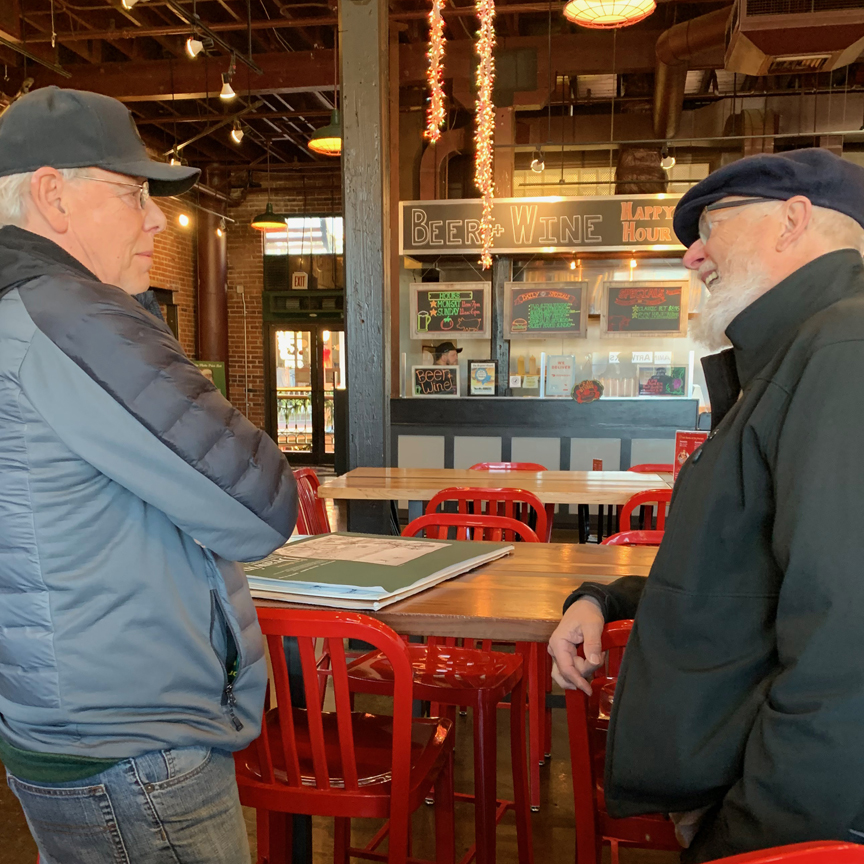 Ken is always experimenting – here with pages he's put frames on or washes of color for background. Then a former student stopped by!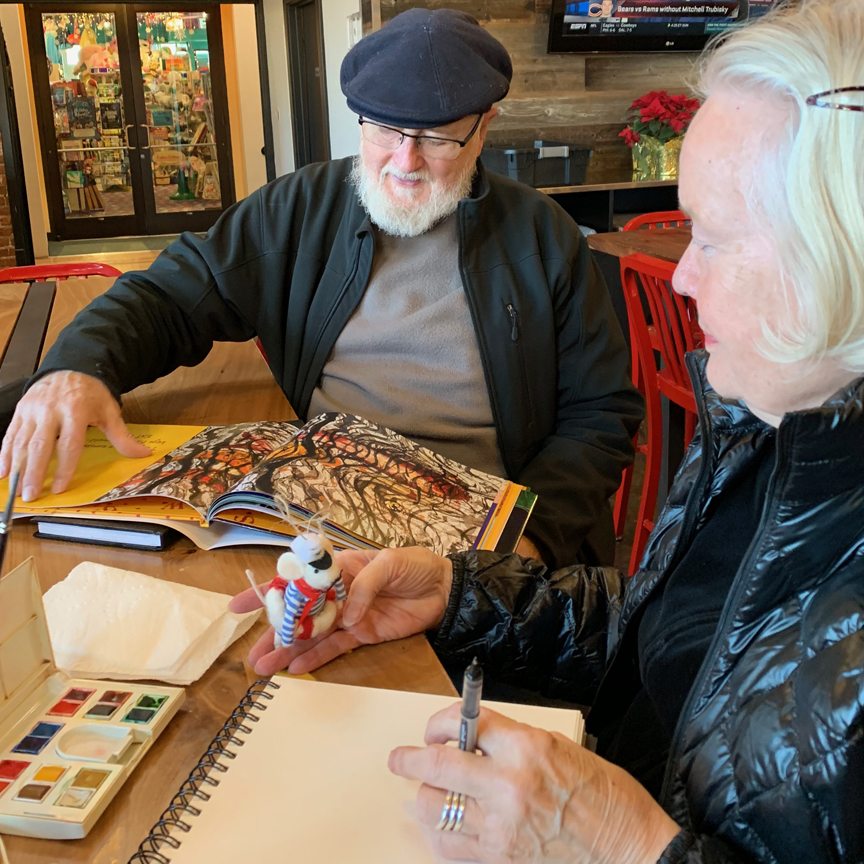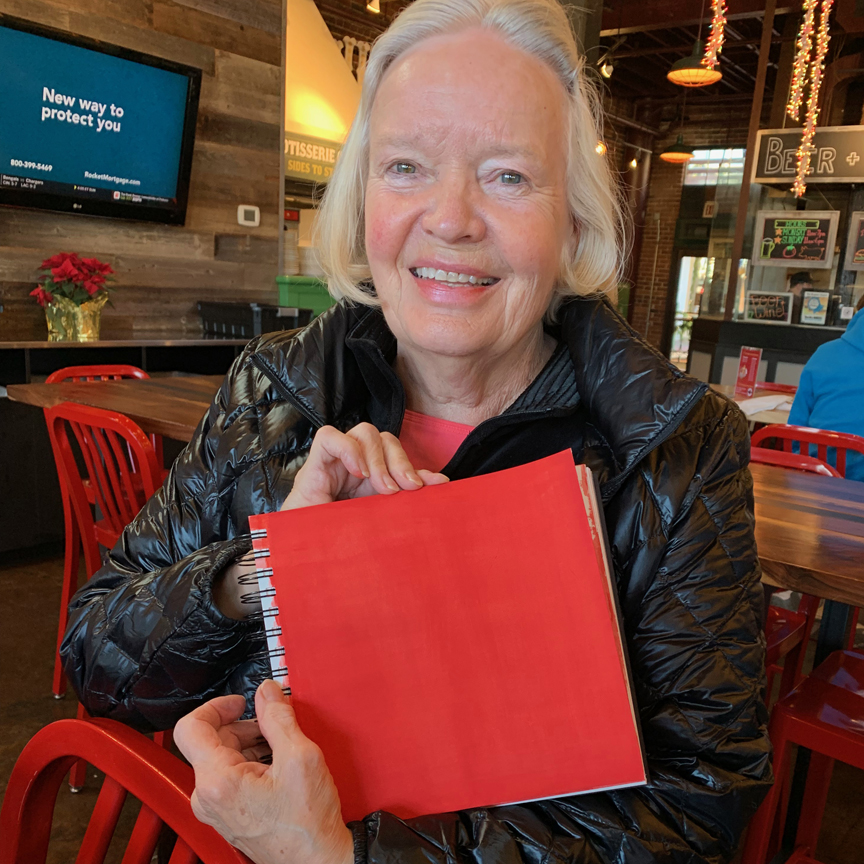 Lona brought a copy of her book for Ken to see (to his enjoyment), then did multi-layers of red watercolor for her next background.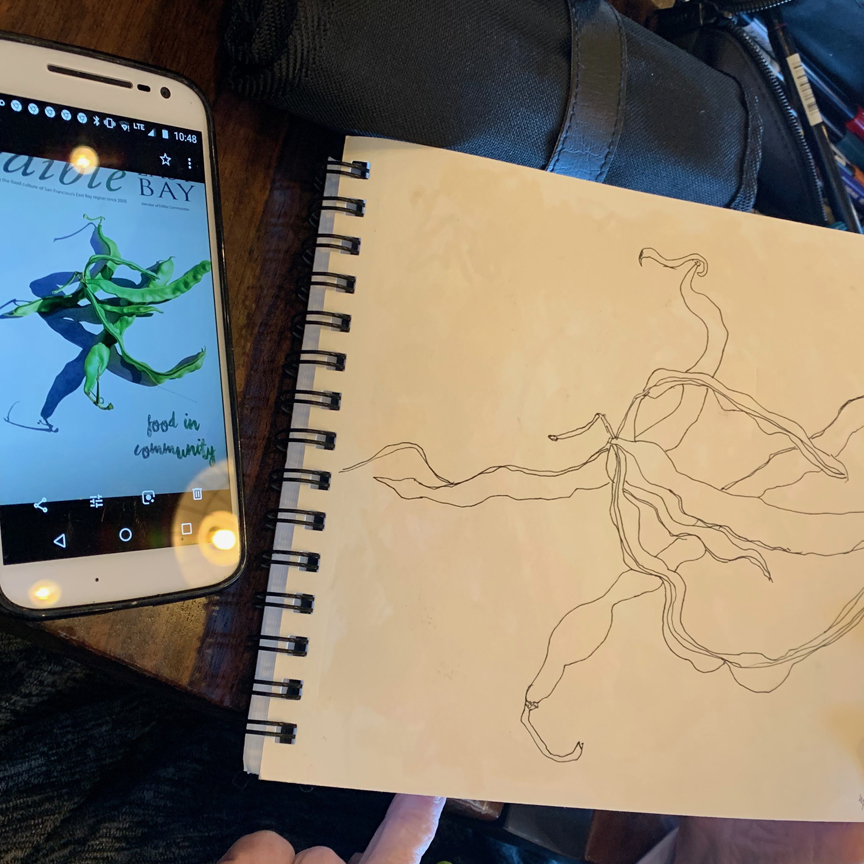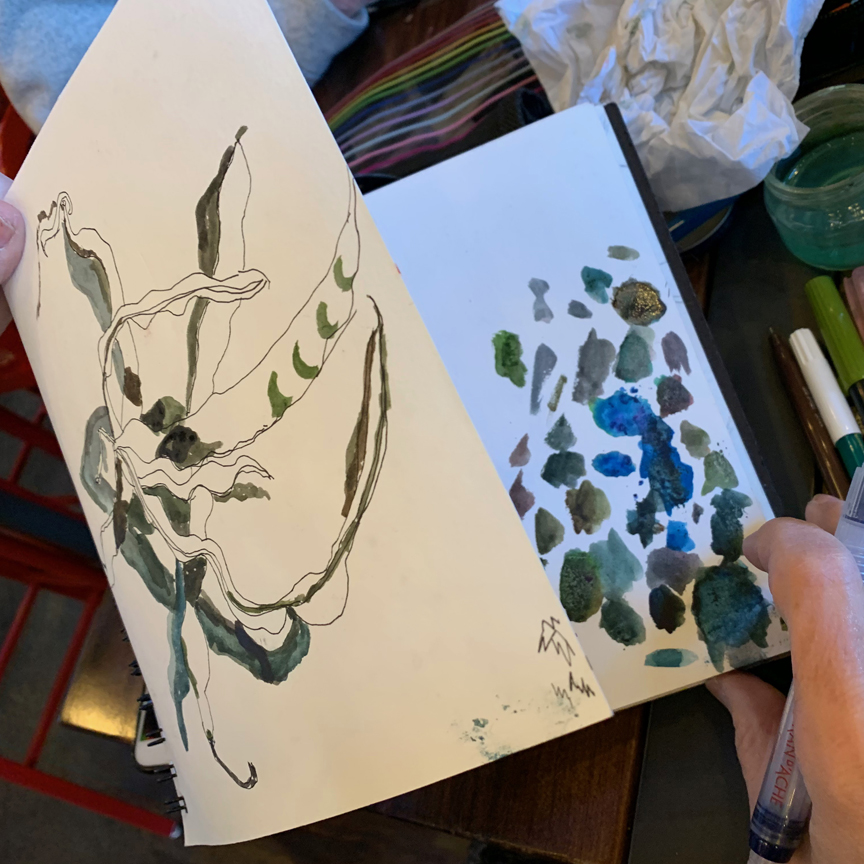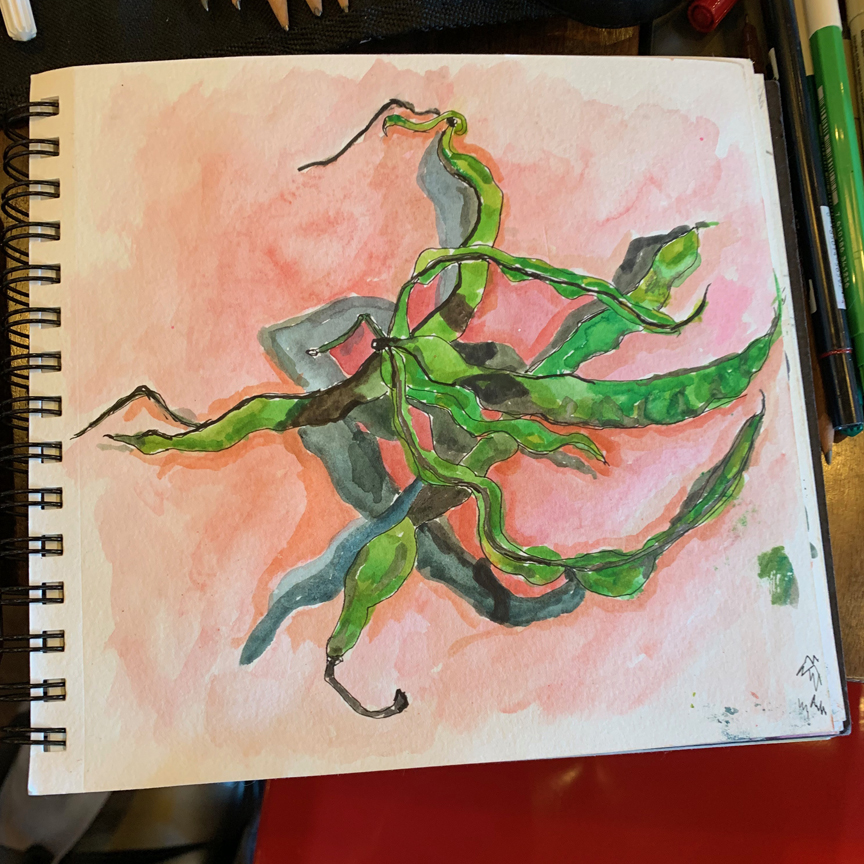 Marny was intrigued by the photo of the interweaving pods, used a page to test colors and shades, then a colored background – success!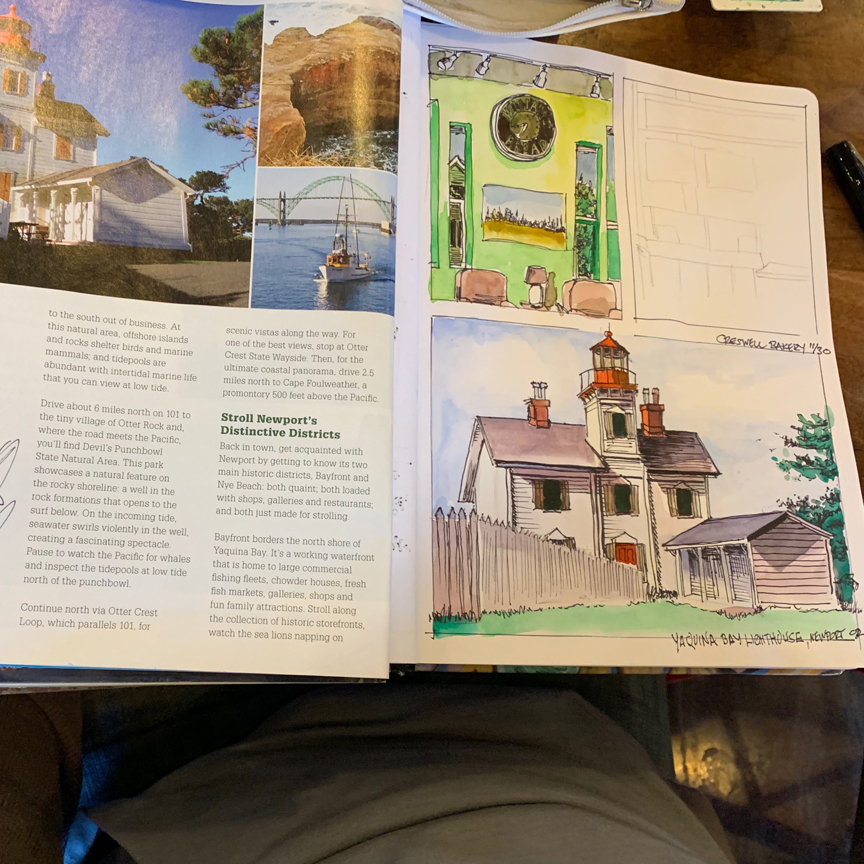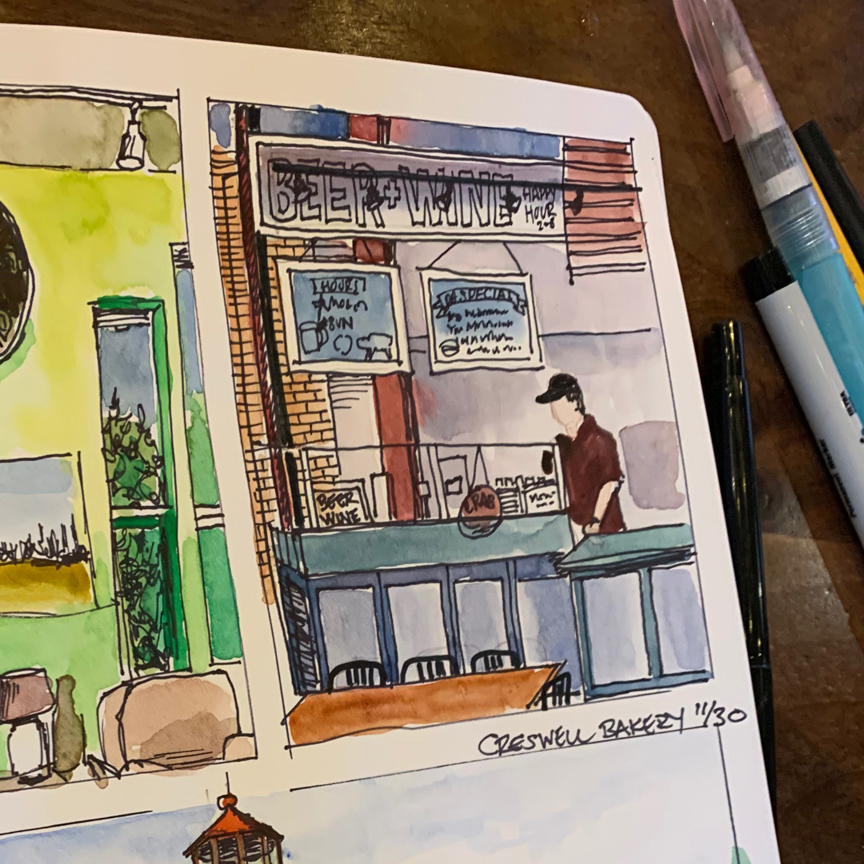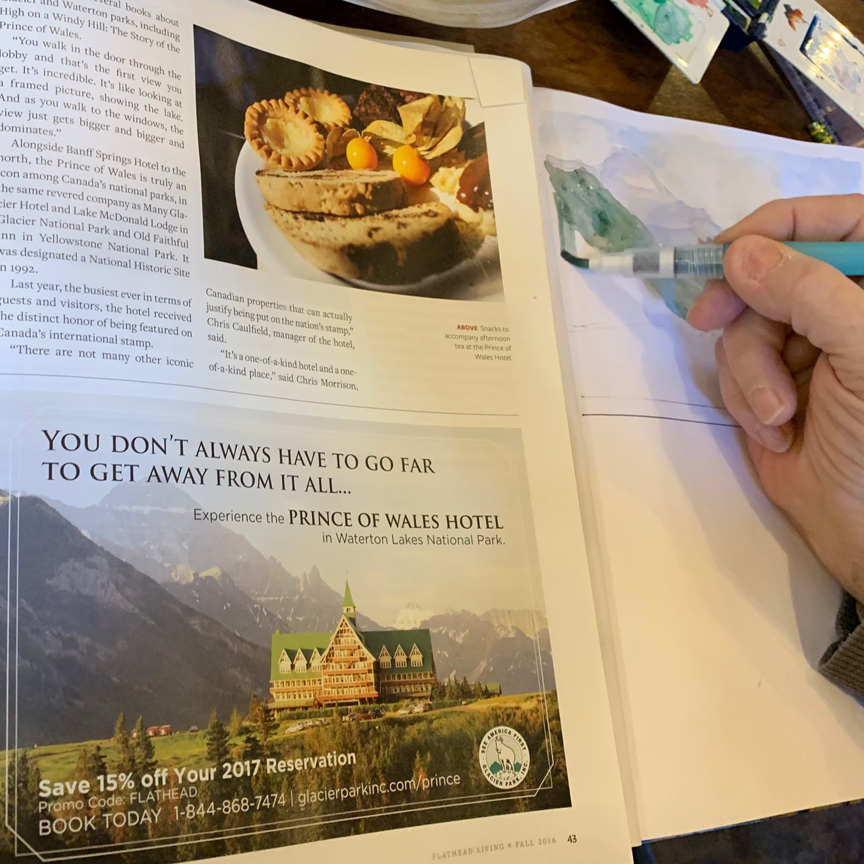 Jim's sketchbook is a collection of  vignettes – often images from the cafés he frequents (including a metal wall – wow!) or from magazines.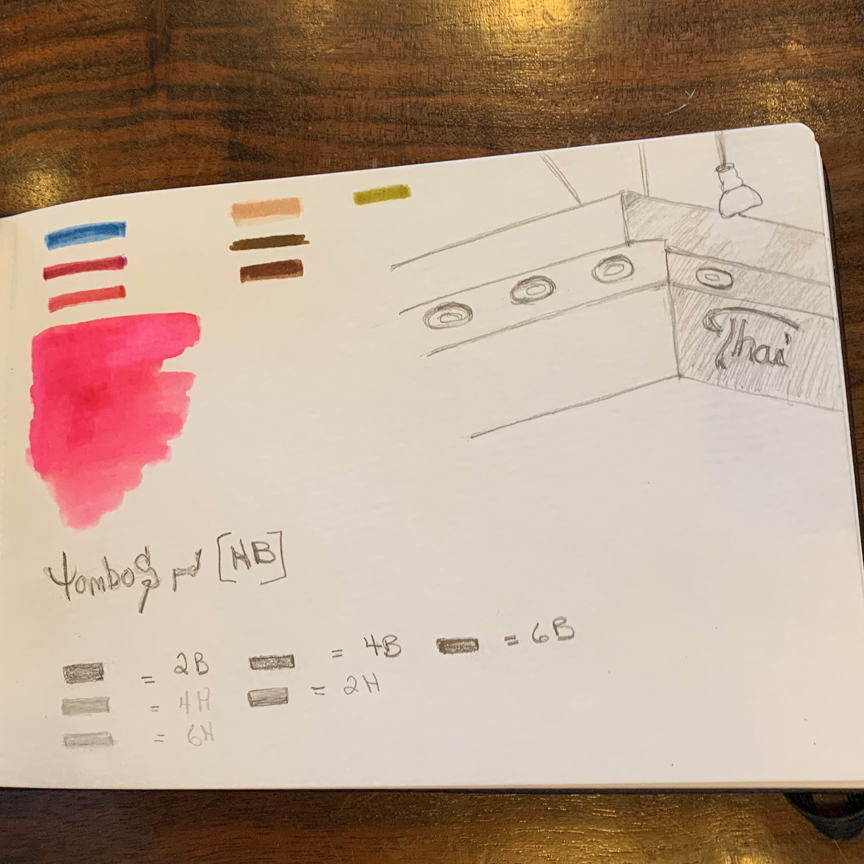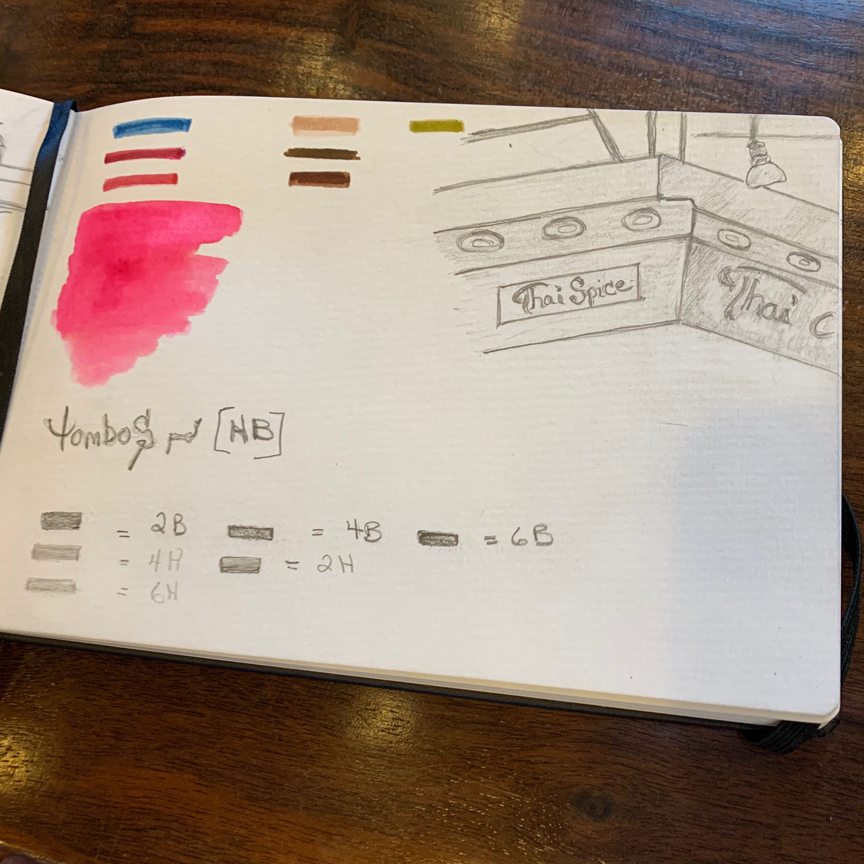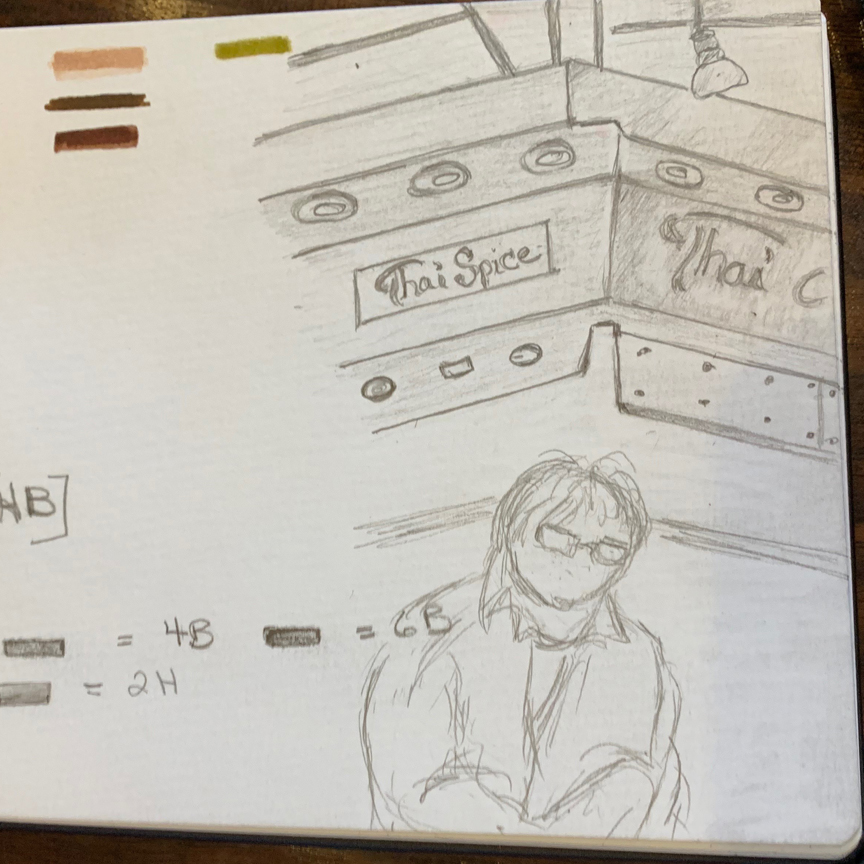 Helga had some color & hue tests on a page, then sketched the soffit of a nearby café and gave it perspective by adding a person – yeah!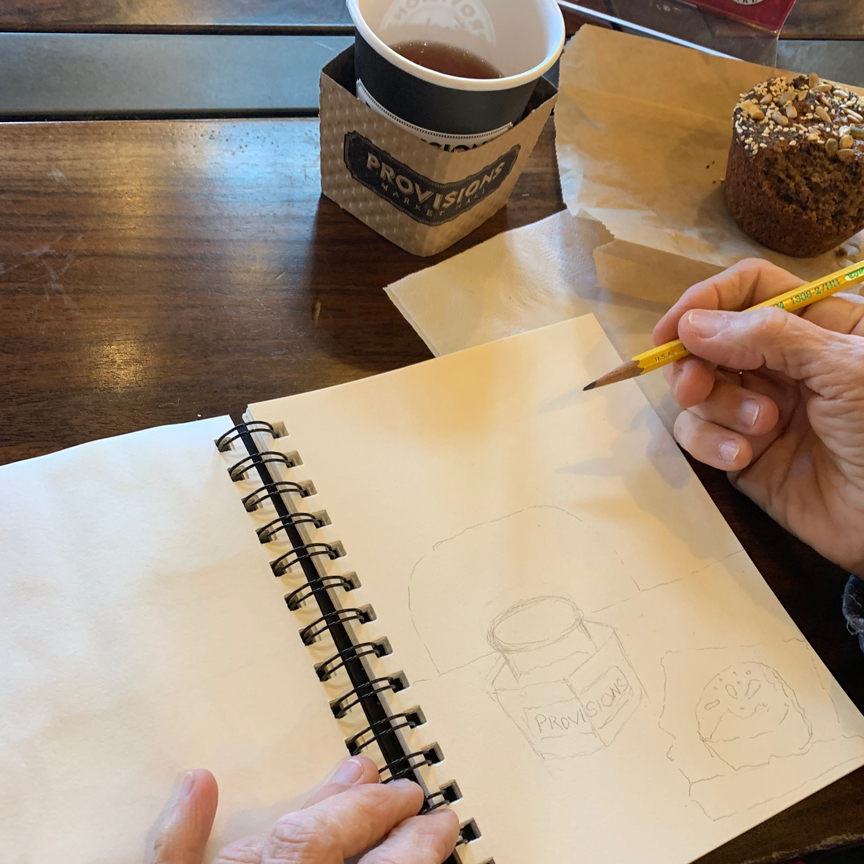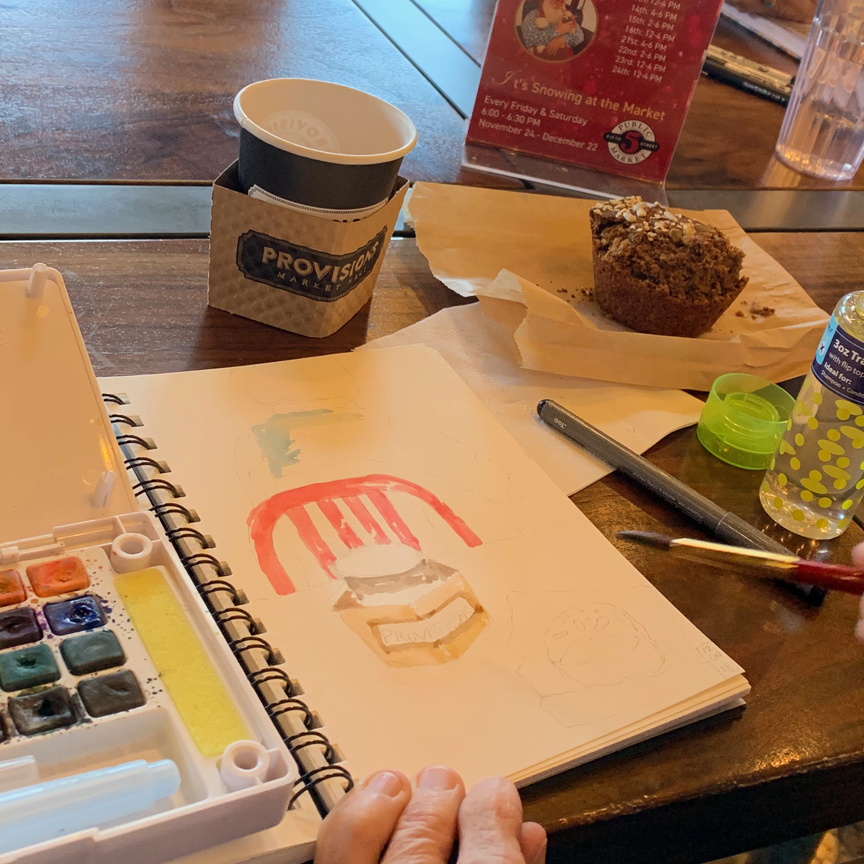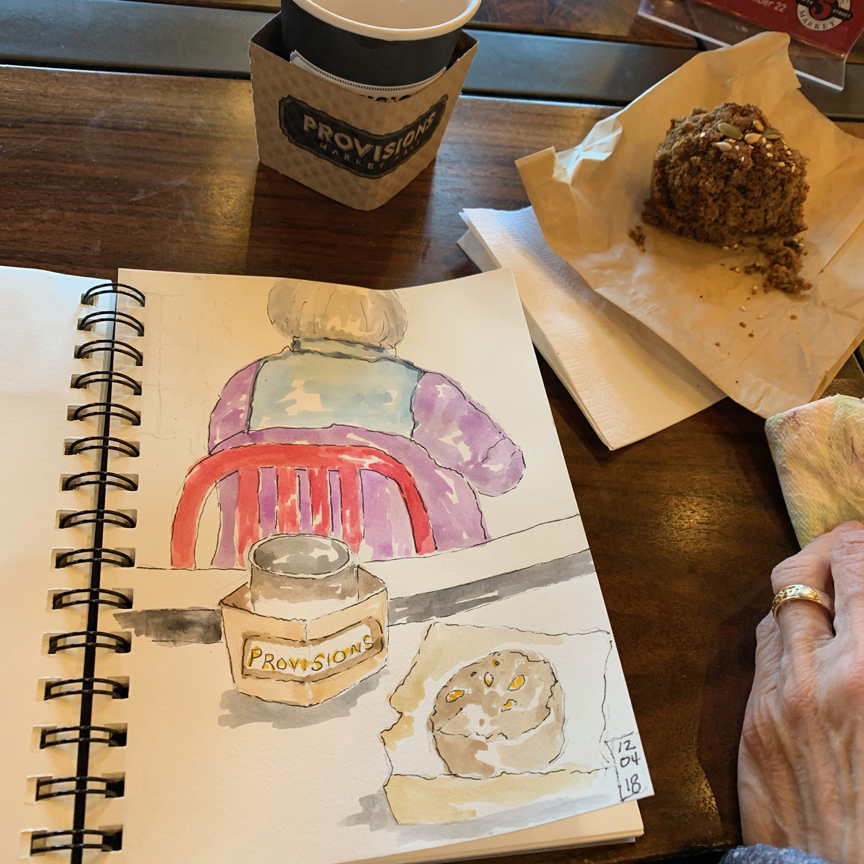 Barb did a delightful watercolor sketch of her coffee and muffin, and then included Marsha in a red chair on the other side of the table.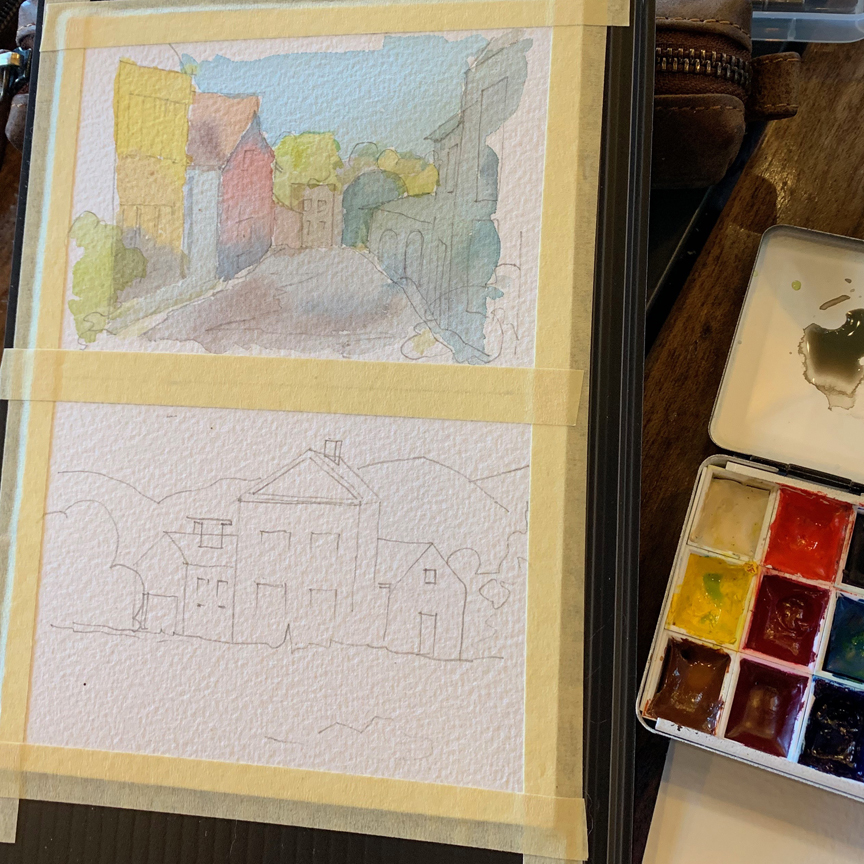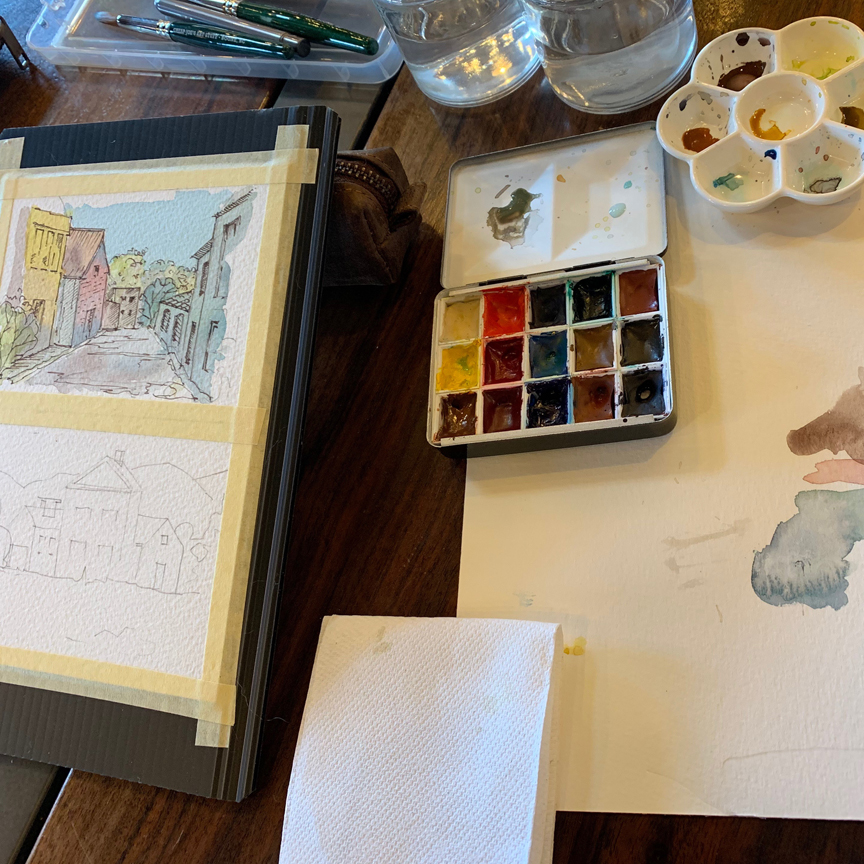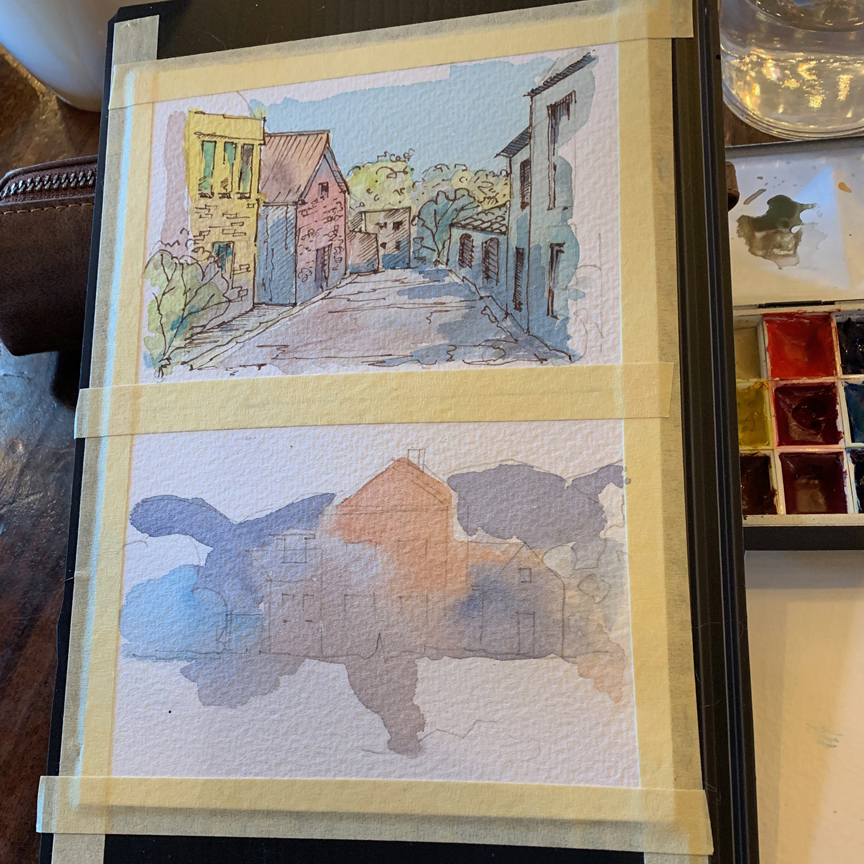 Serge departed from his usual black & white ink sketching to do some sketches in loose watercolor, then added ink. Fascinating effect.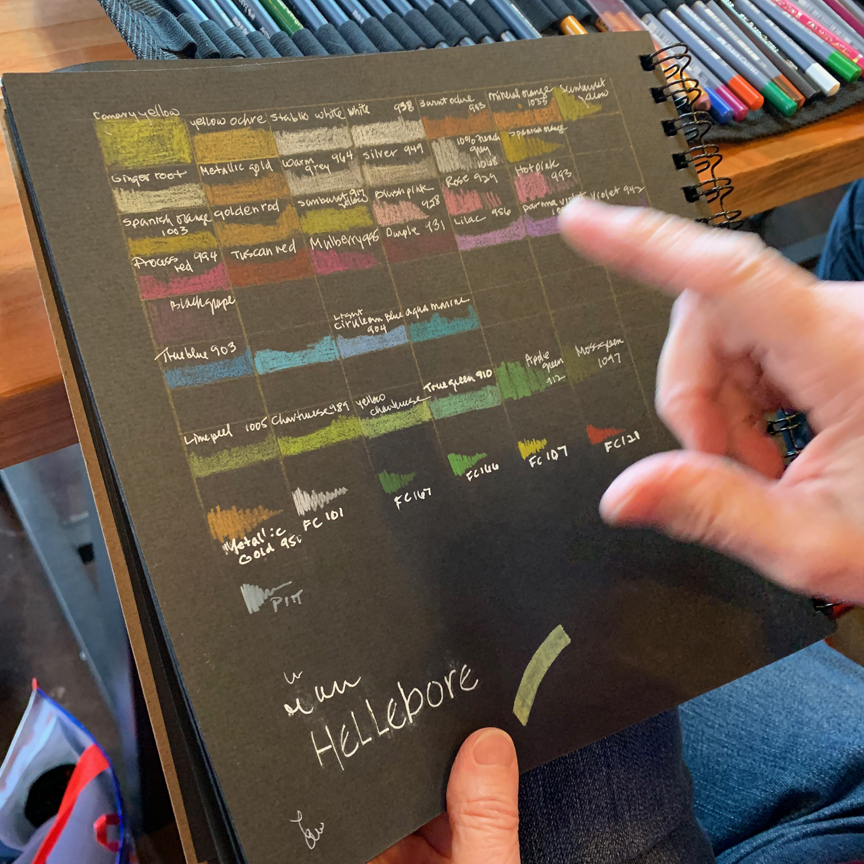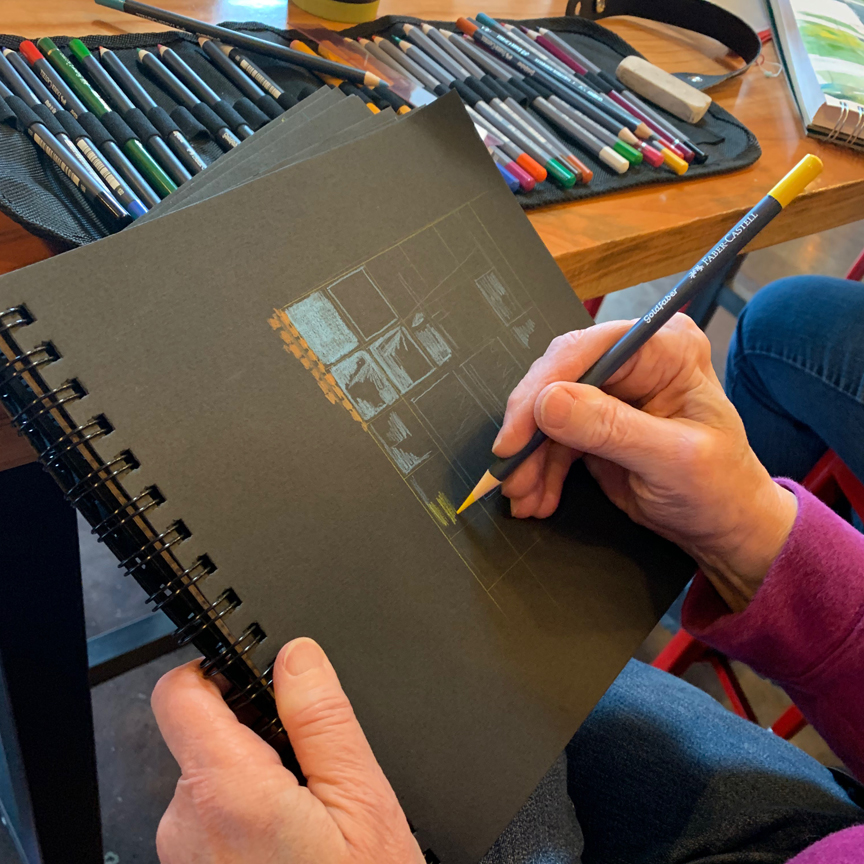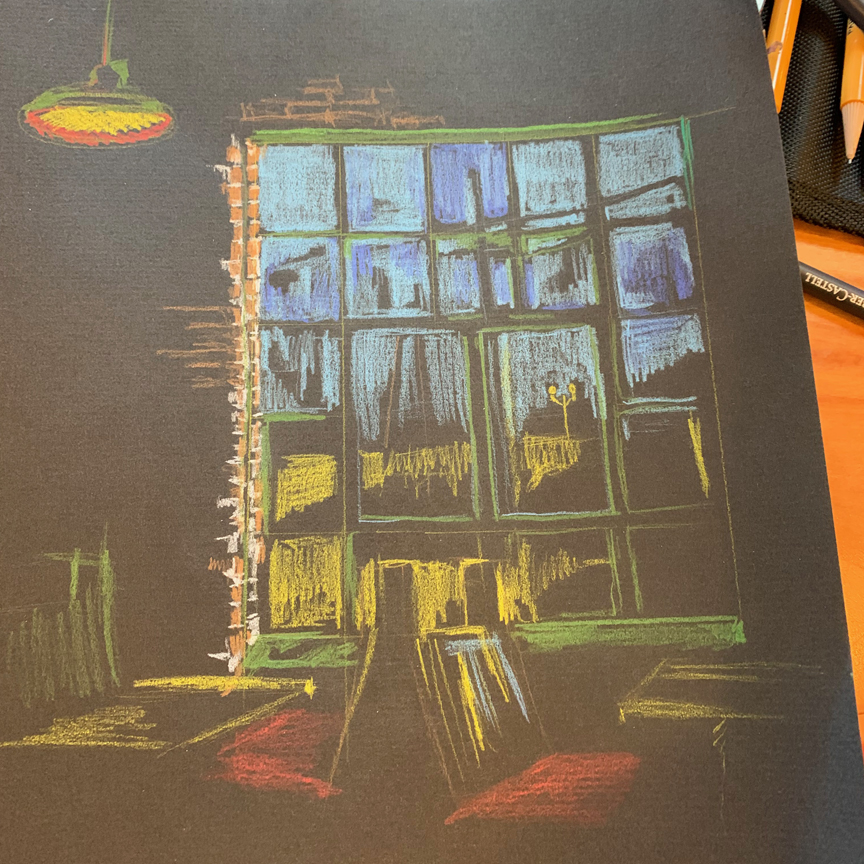 Marsha made a test grid of her colored pencils so she could compare brands. Her favorite on black paper? Faber Castell. Nice pigment.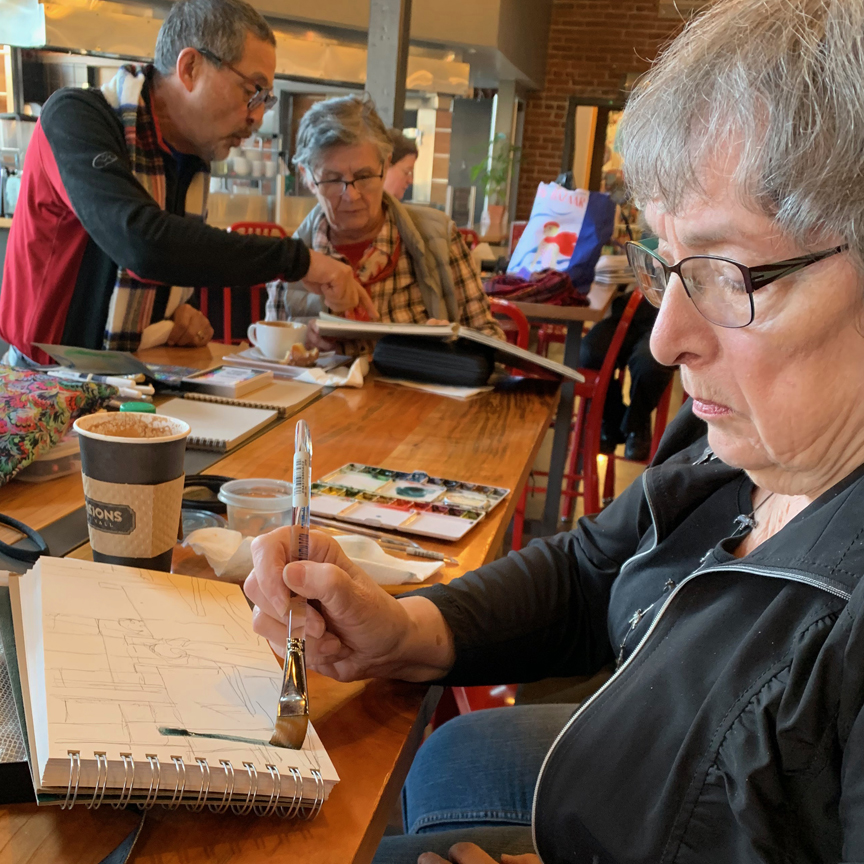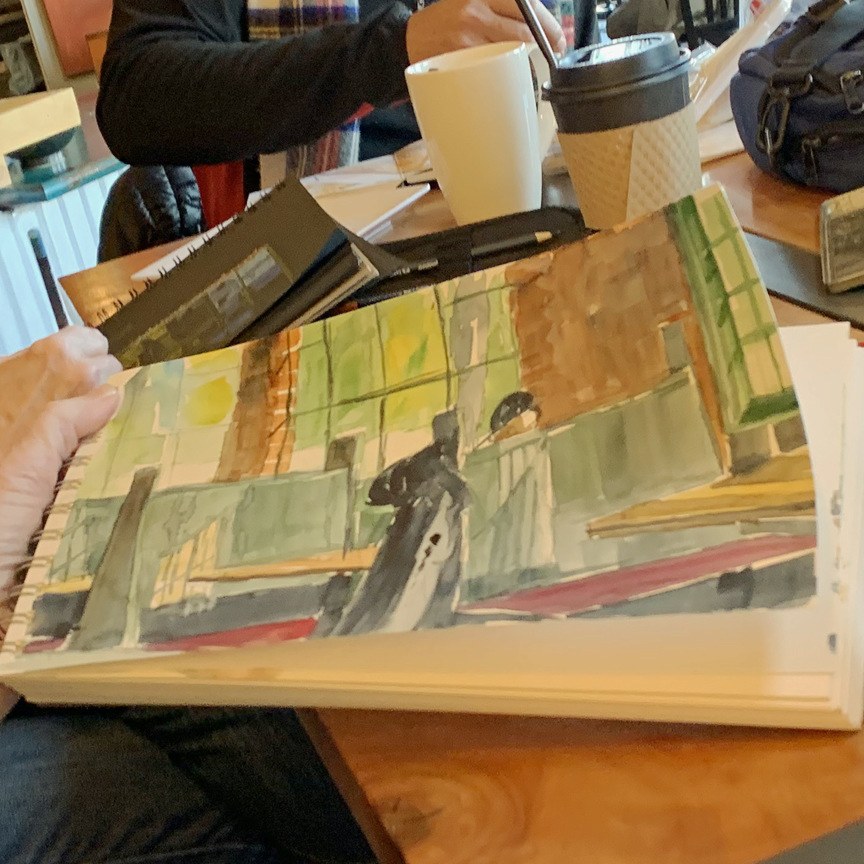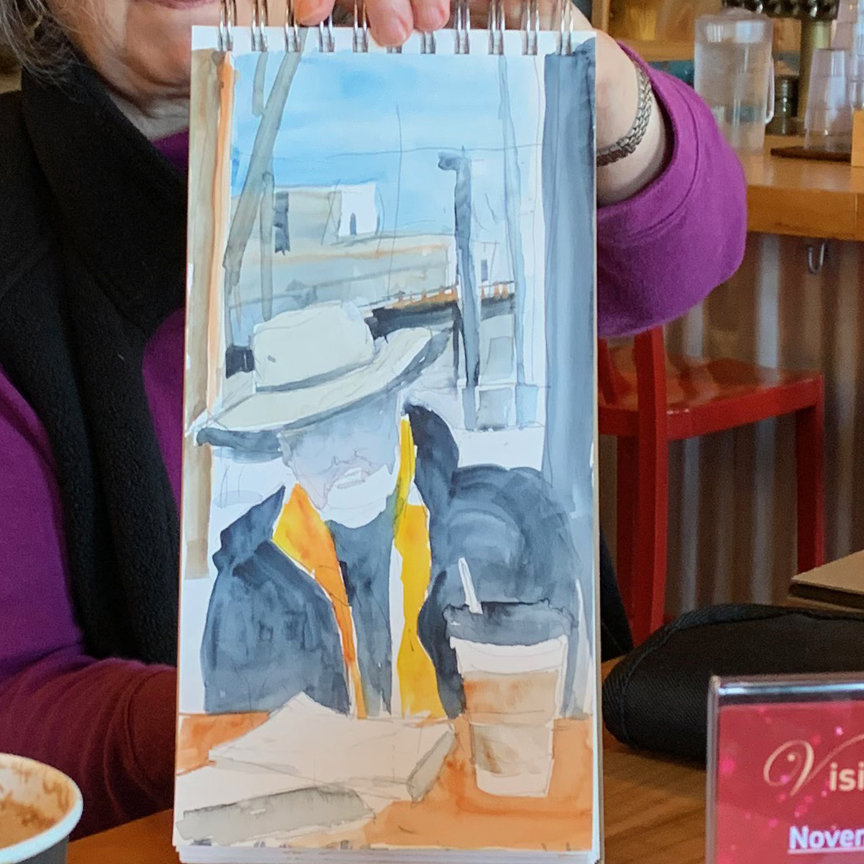 Nancy, Marsha's sister visiting from Maine, fit right in with the group, doing watercolor sketches of people around her, including Erik!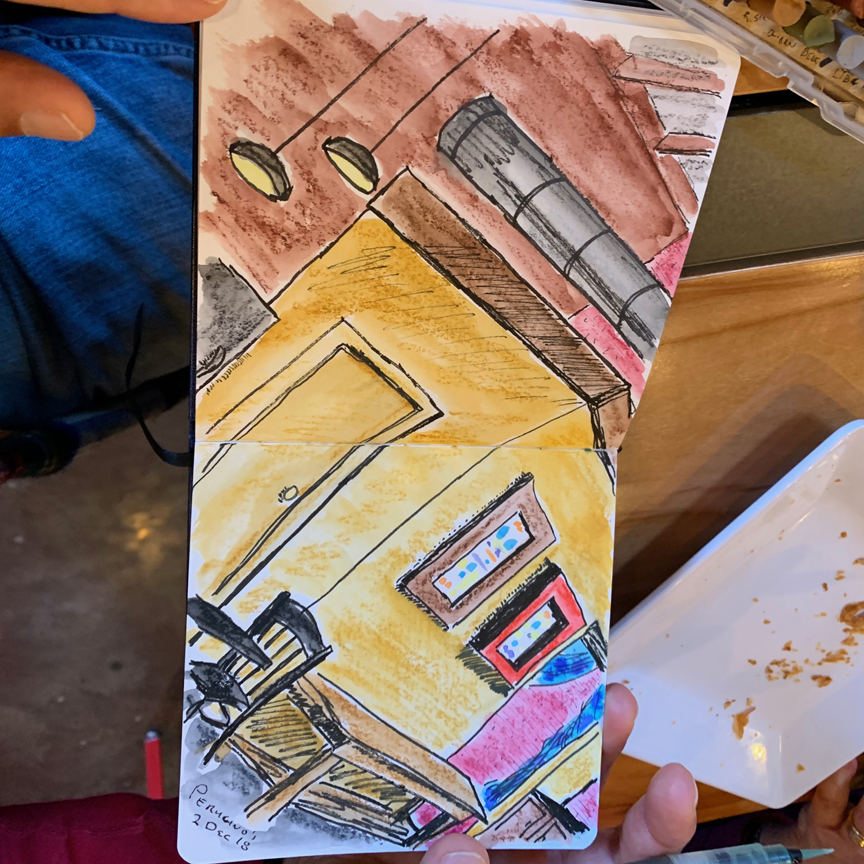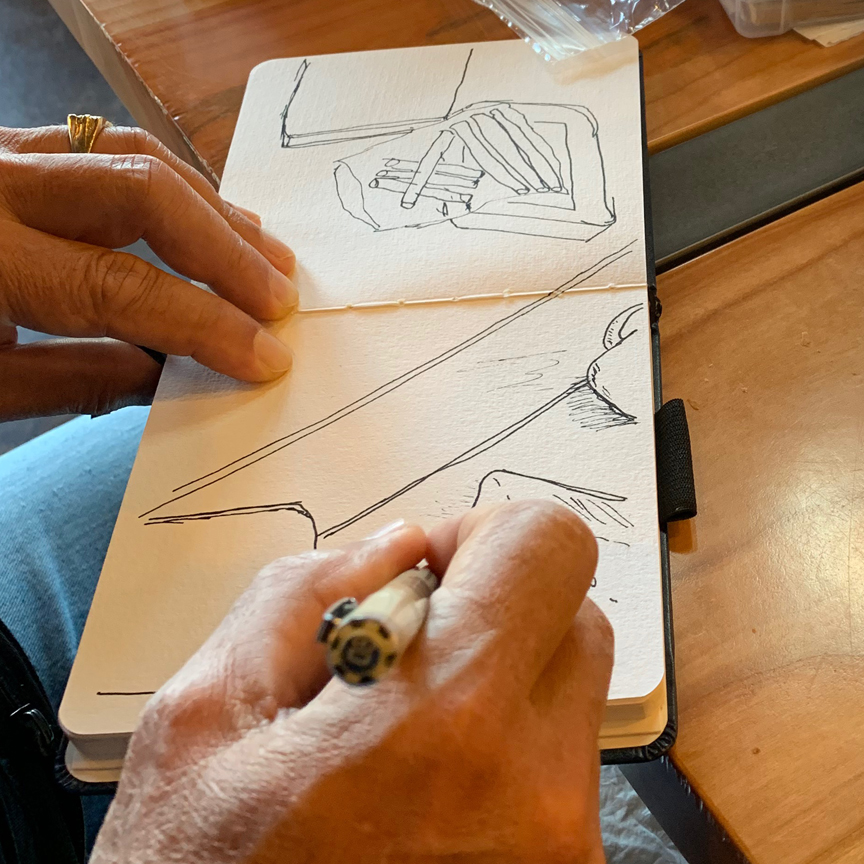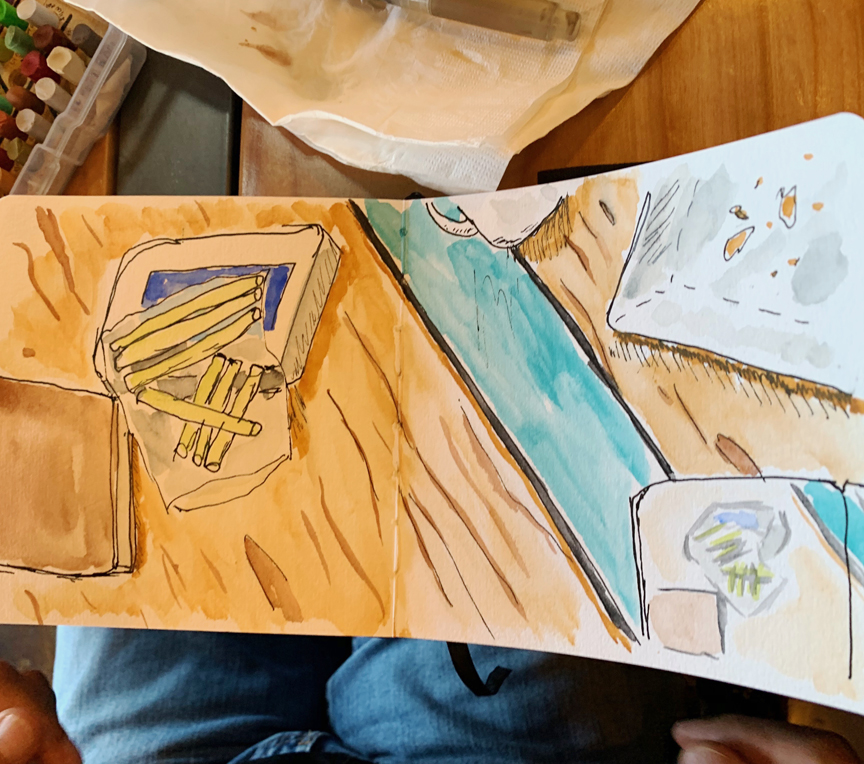 Hugh shared one of his angled page sketches, then applied the idea to what was in front of him. He's using waterbrush to crayon, then page.
It was a great sketching day together!