Public House, Springfield, OR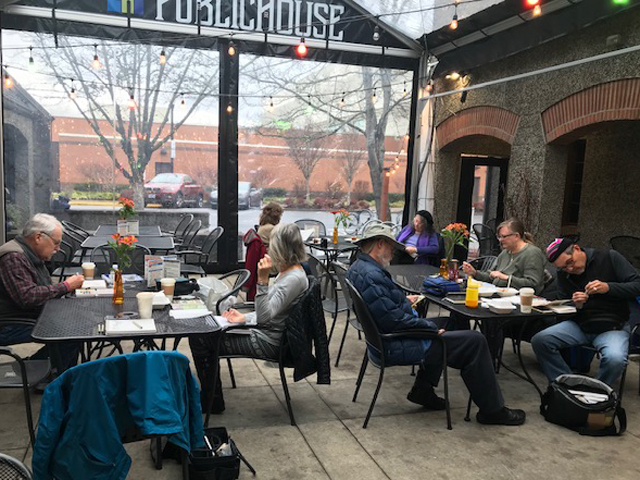 Much to our surprise, the building didn't open until 11, but the courtyard was both covered and heated! Great light. We liked it.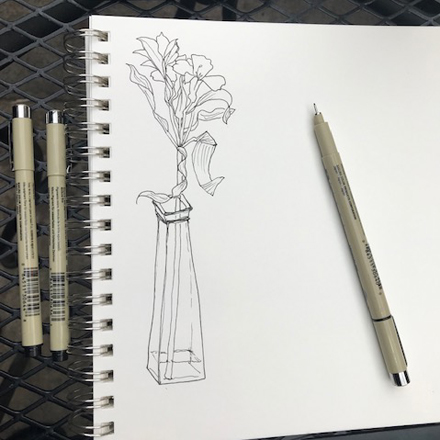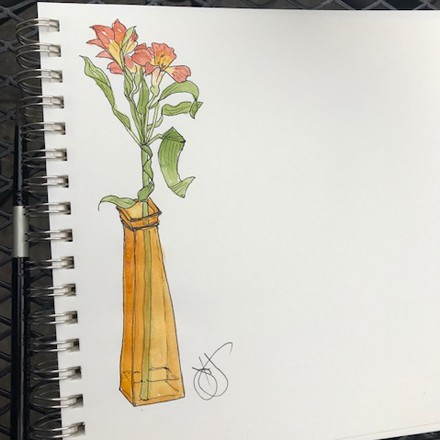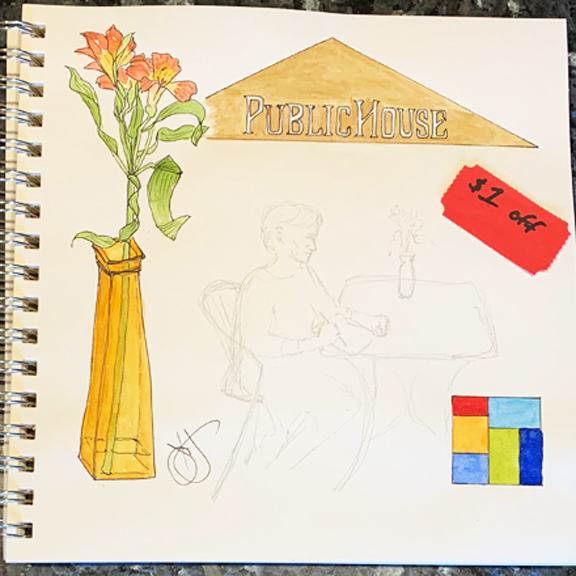 Jane sketched flowers on the table, the sign above them, the colored window logo, & one of the sketchers. Had lunch, $1 off next time!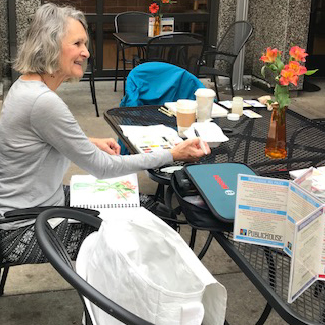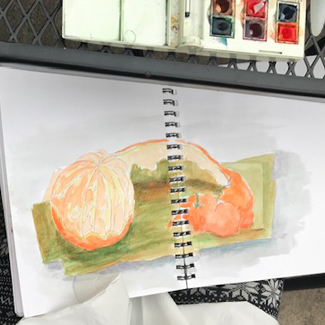 Sandy's a lap painter – first the flower arrangement, then an peeled orange. She & Bill found they both had been organization consultants.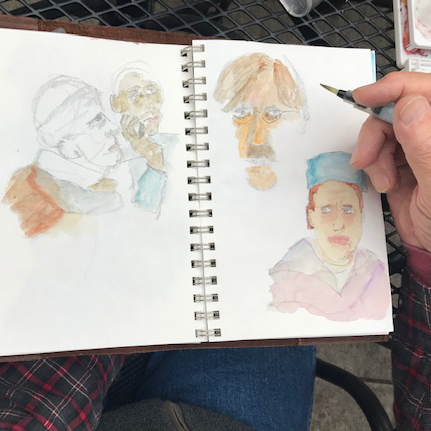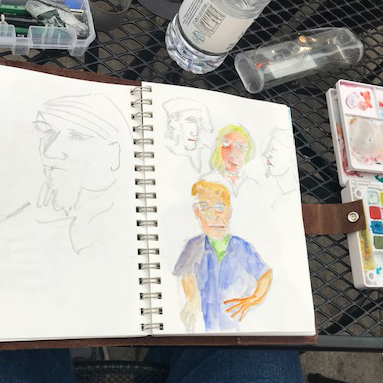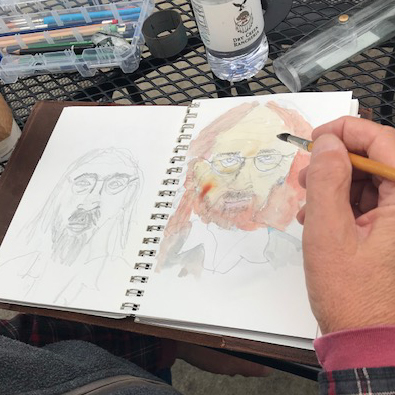 Bill confessed to sketching people while he was in meetings, and that he had to write down their names so he'd recognize them again.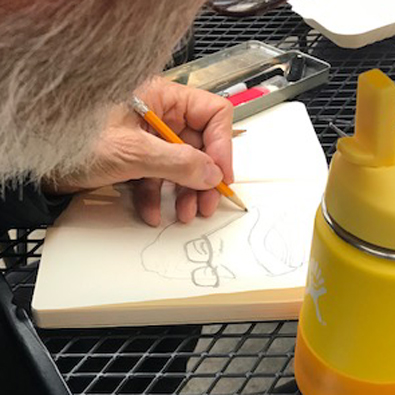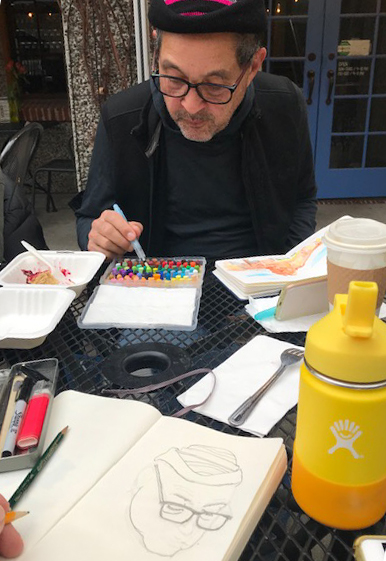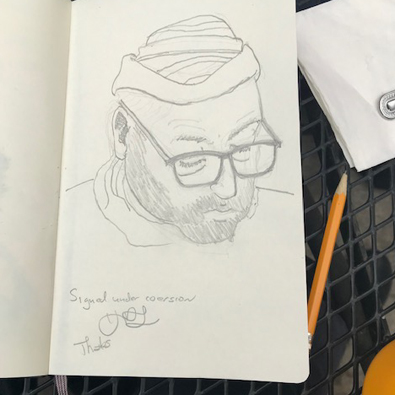 Erik was drawing people, too – Hugh, right across from him. As the tradition goes, you show the person your sketch of them, & they sign.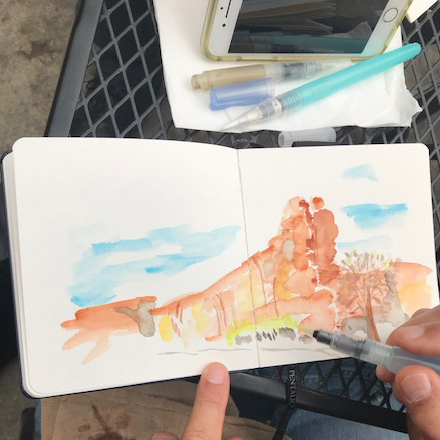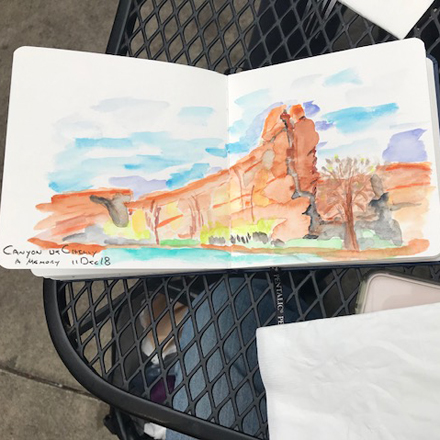 Meanwhile, Hugh was far far away in Canyon de Chelly. What a wonderful rendition! He's using water brush on pigment crayons.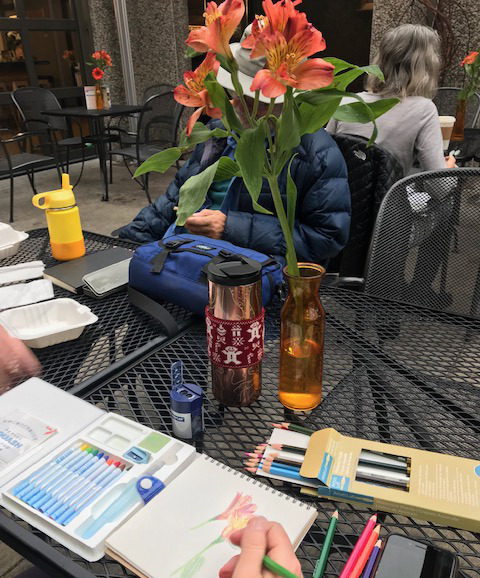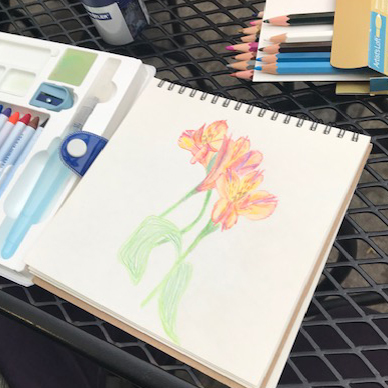 Jude also sketched the flowers on the table, using water soluble colored pencils. She has a lovely delicate touch. Elegant flowers!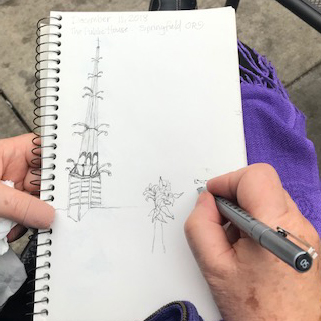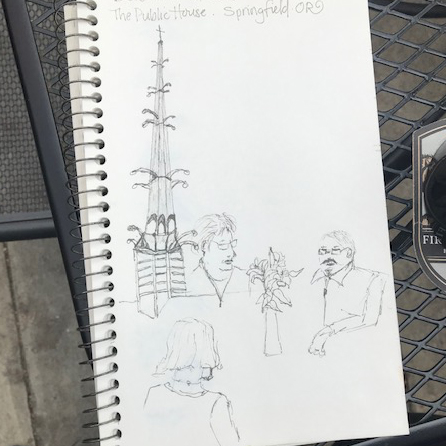 When Laura leaned back in her chair, she discovered she could see the old church steeple (a challenge!). Then she did what was around her.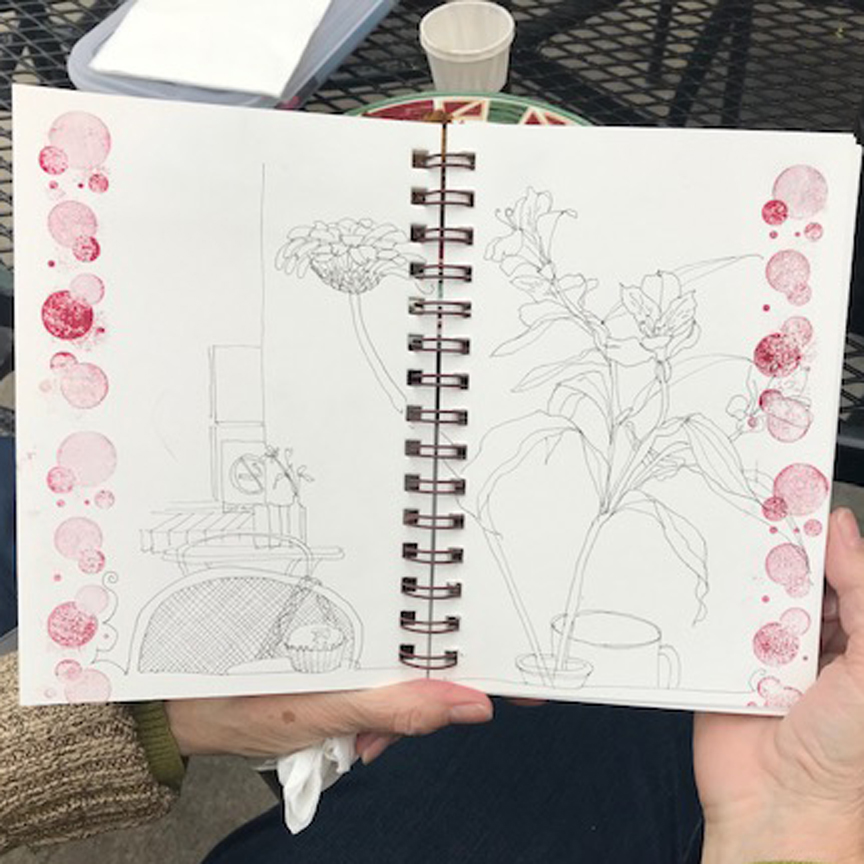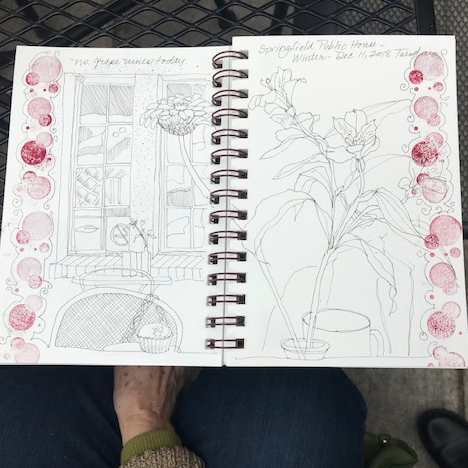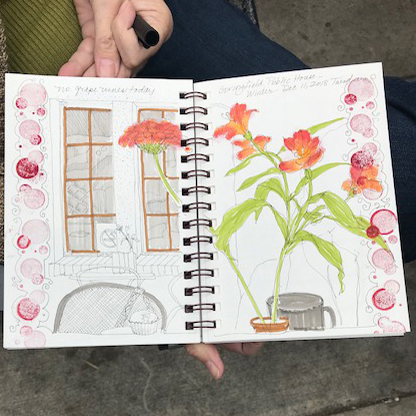 It's always so fun to see what Bev will find to include on her pages, with a nice design strategy having the flowers reach across the page.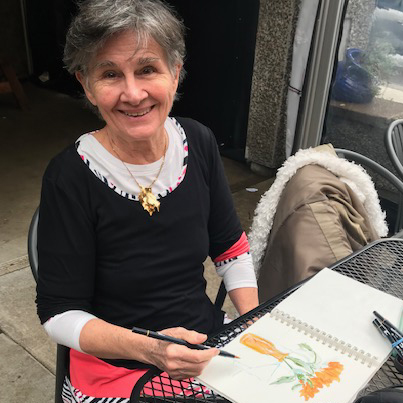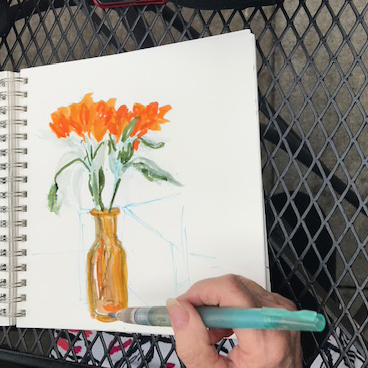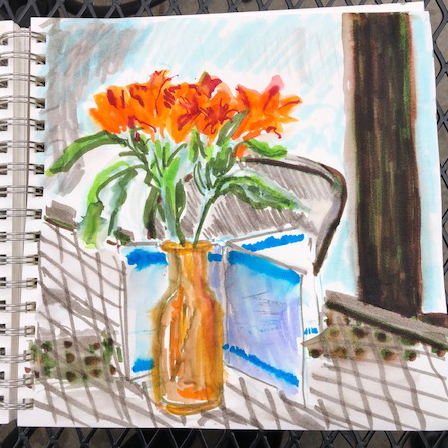 Lealan came a little late, but wasted no time in getting the marker pens working to capture the vibrancy of the flowers on the table.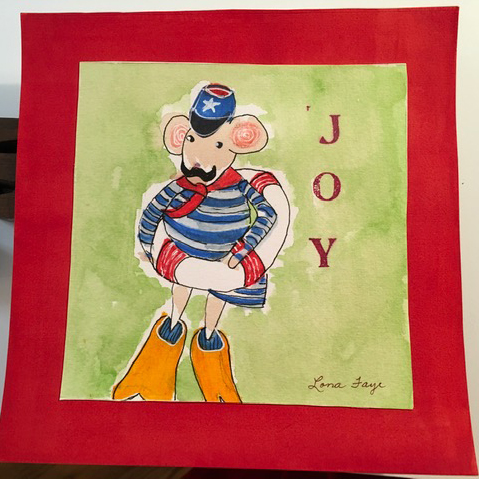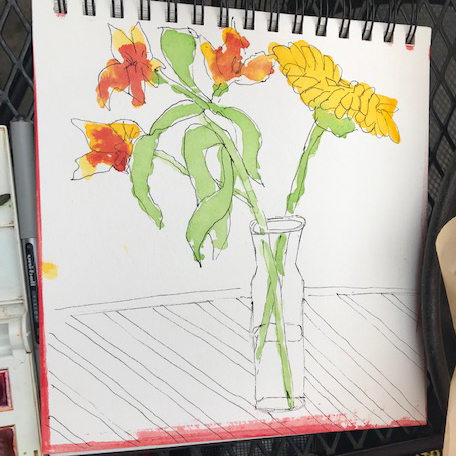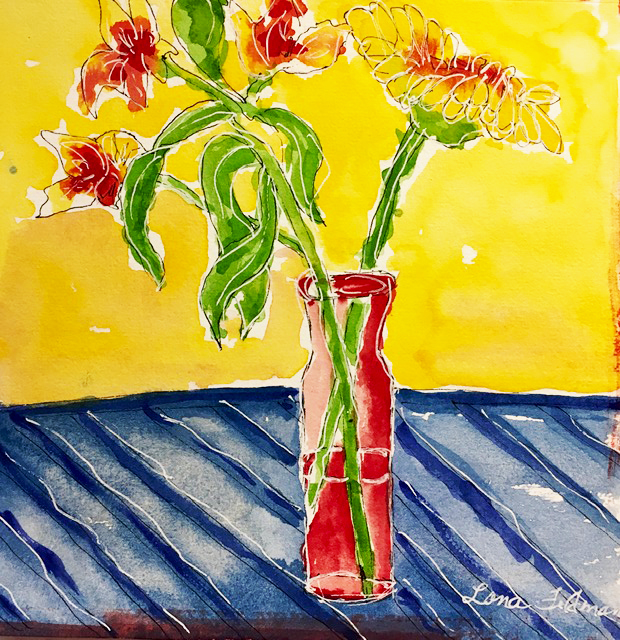 Remember Lona's red page last week? It's the background for her Christmas mouse! Red edges on the next page? No problem for her!