Jane's place, Eugene, OR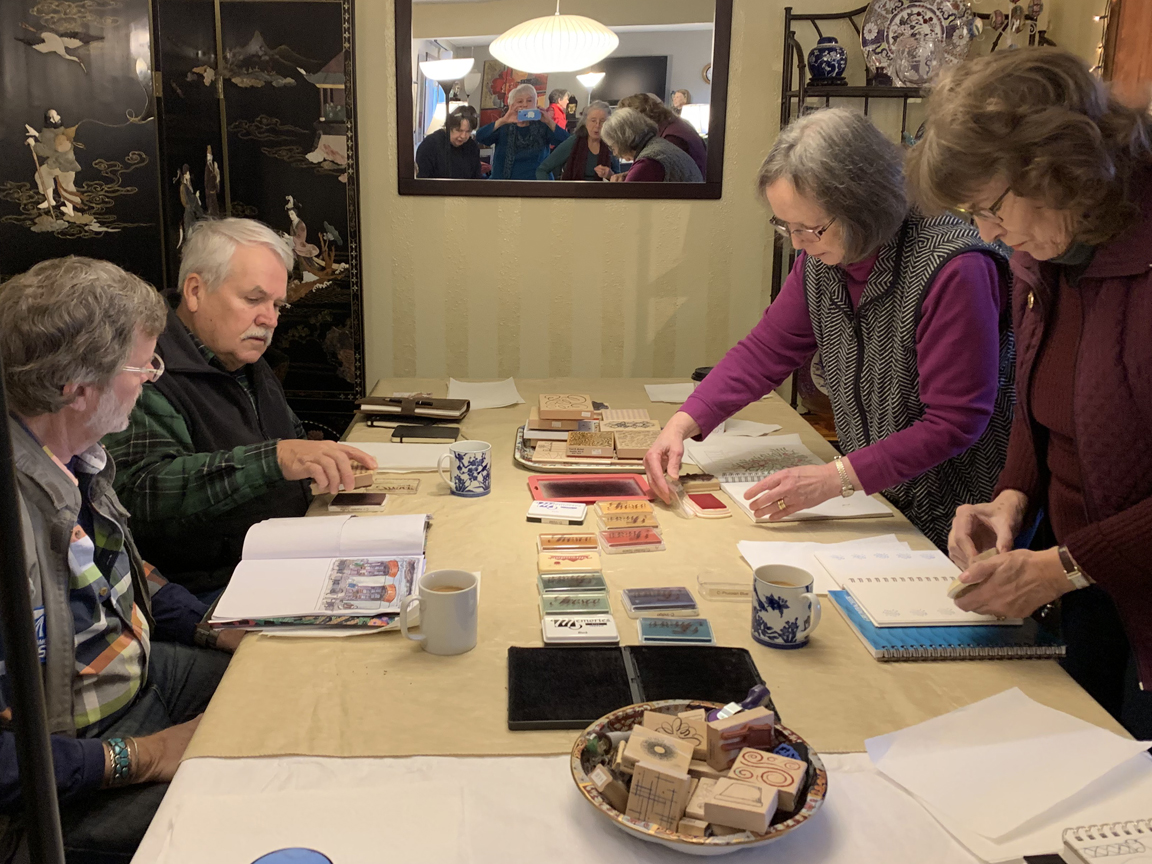 It's become an annual event – bring your sketchbook and put stamps or spray swatches or patterns on pages ahead of your sketching! Here's a view of the stamping table with the sprayers in the mirror.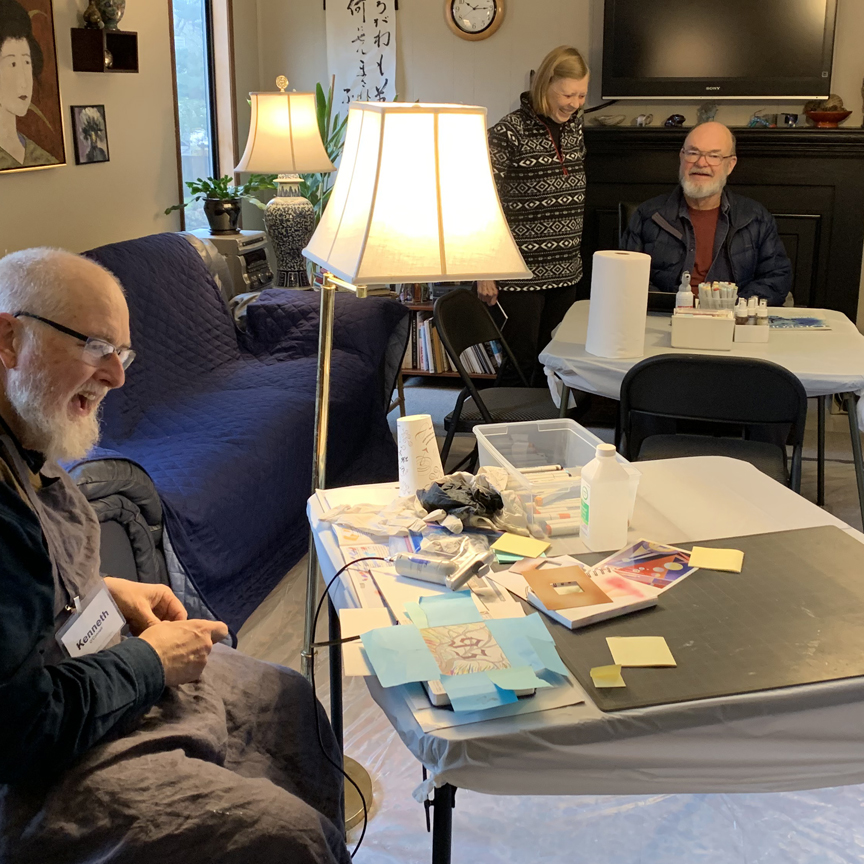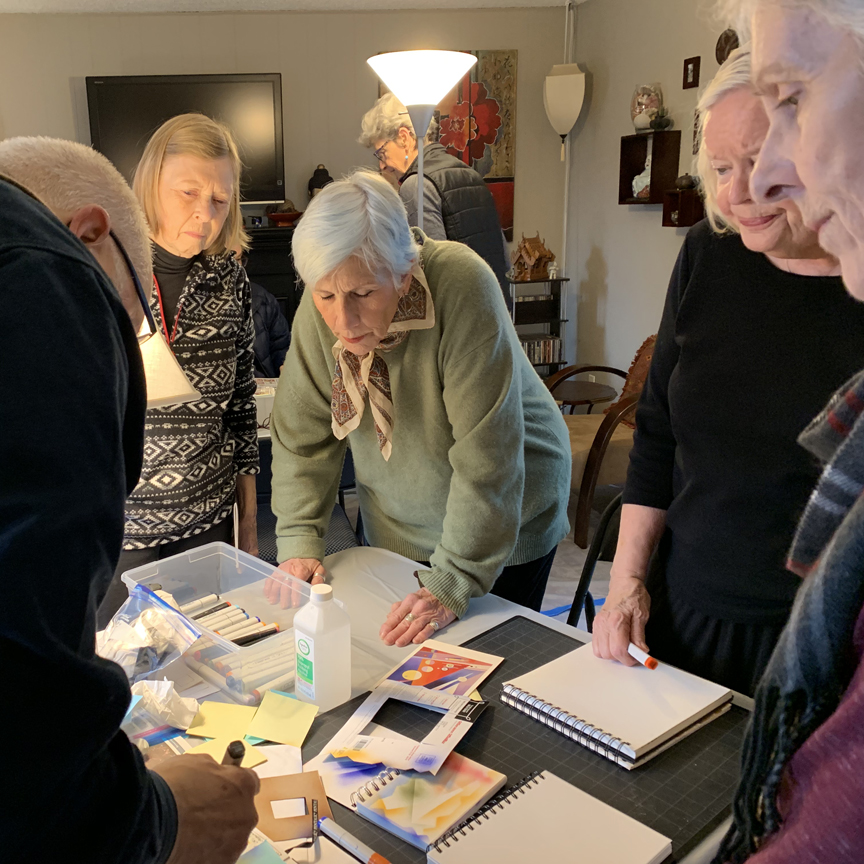 Ken was the master demonstrator with the compressed air sprayer using Copic markers for pigment. Yes, we're all fascinated!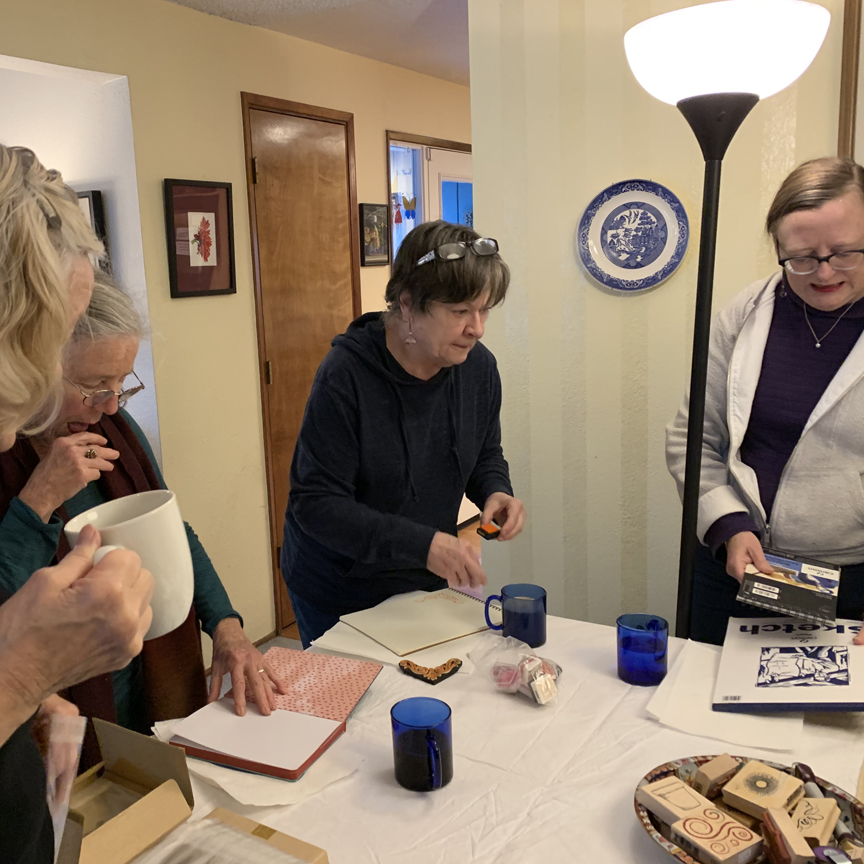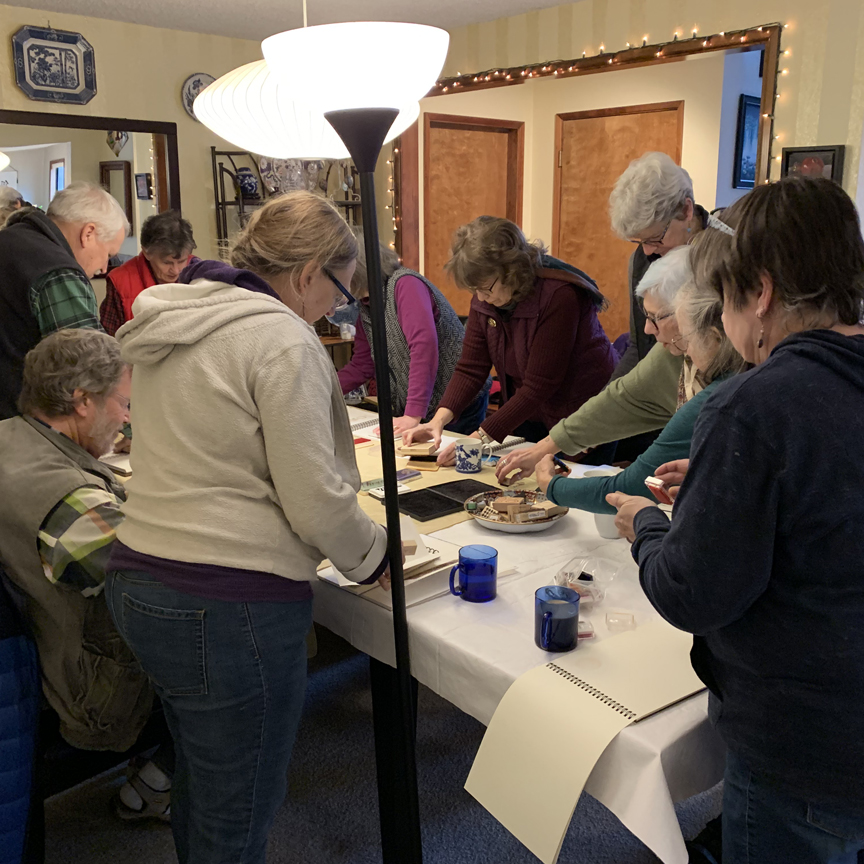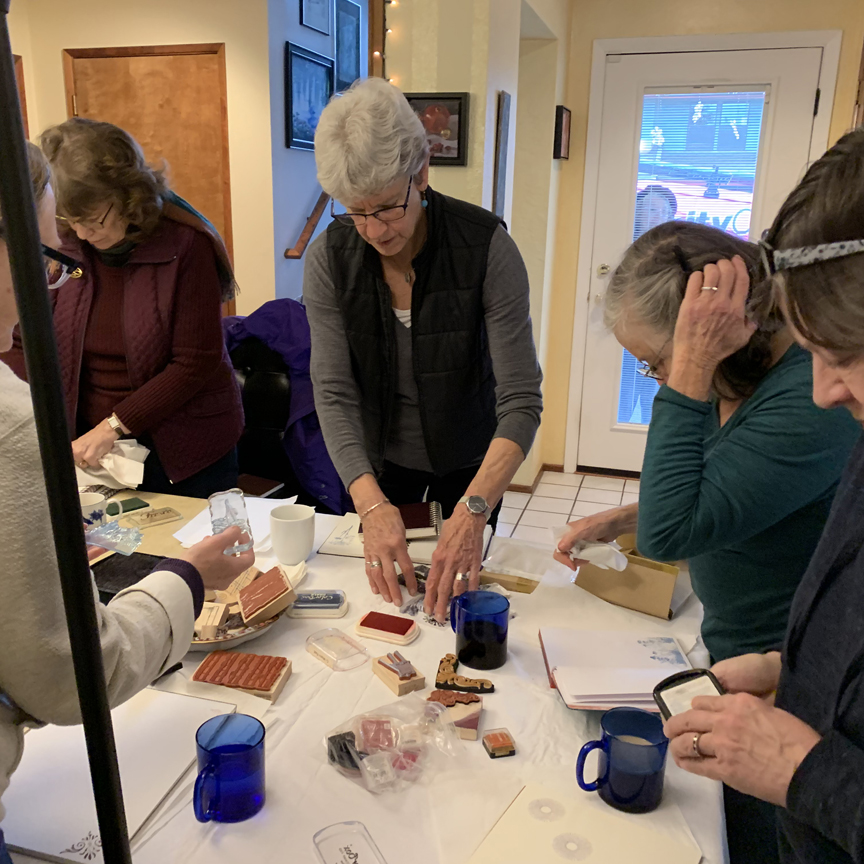 Most of the rubber stamps were background texture, with some patterned stamps to add for page decoration. Oh, what to do!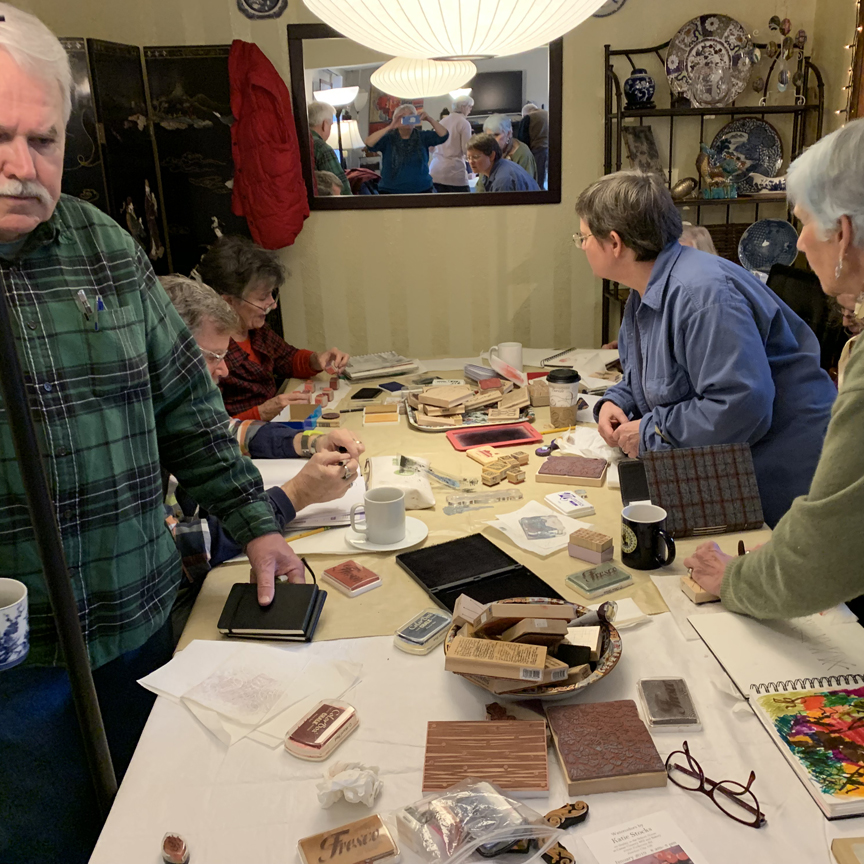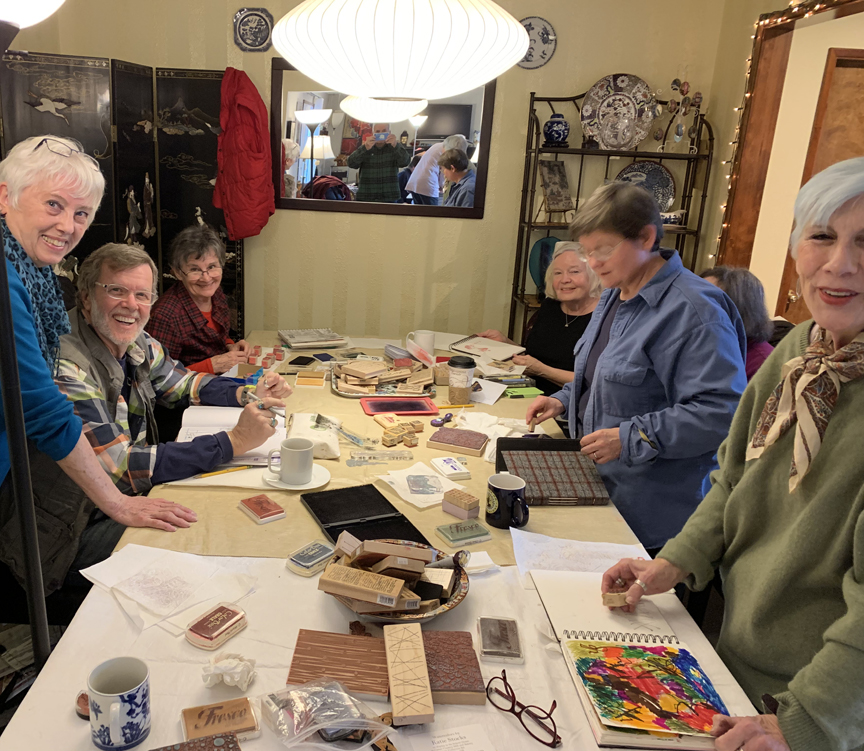 Daisy brought some stamps, too, and the curiosity  stamping was on!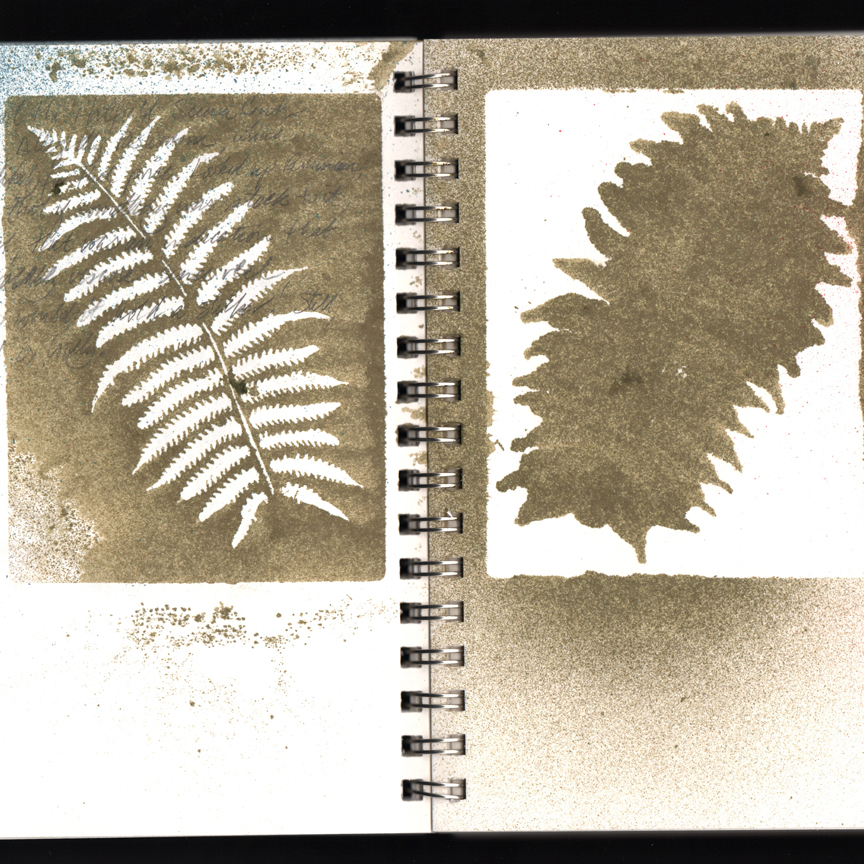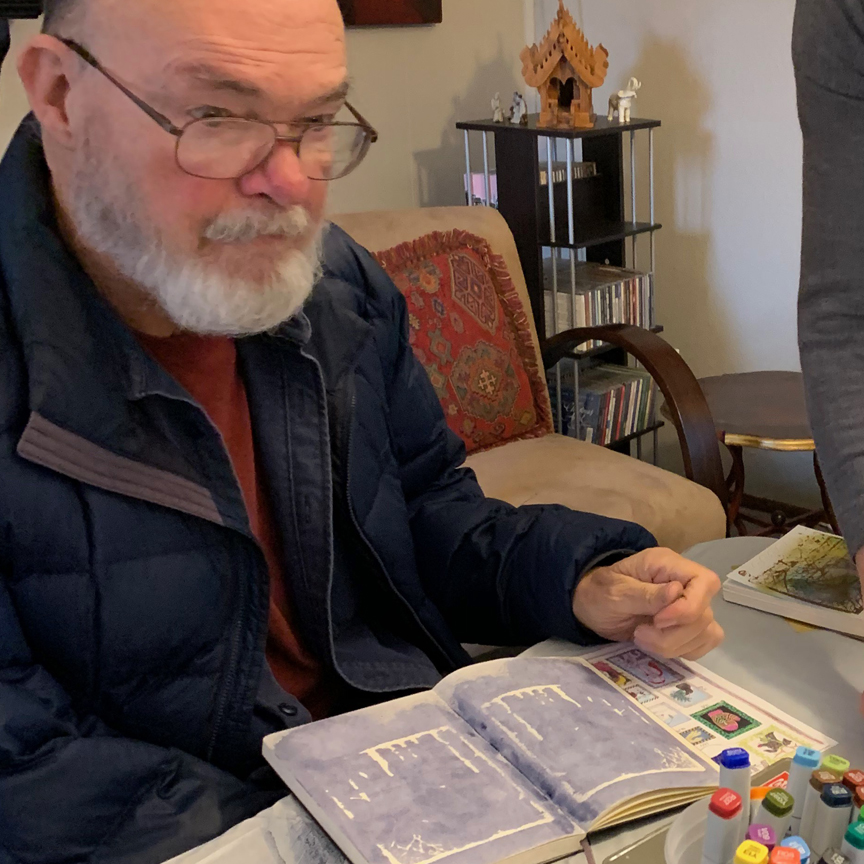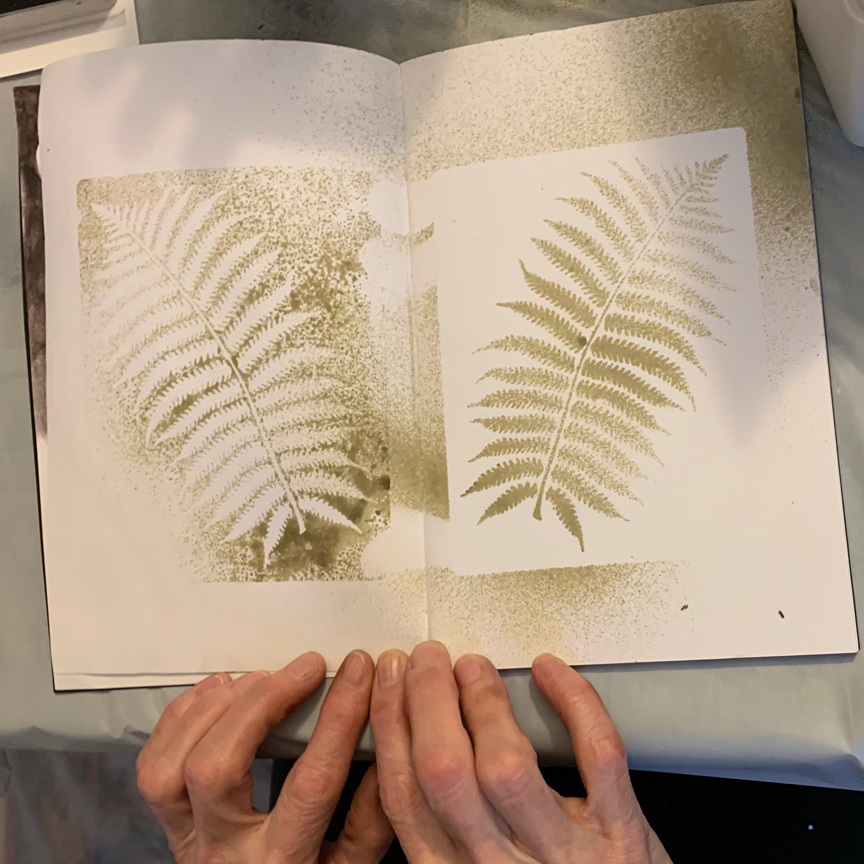 Jane closed her book after spraying a stencil using a Tsukineko spray bottle – oops, easy to get too wet, as Erik saw, too. Penny did better.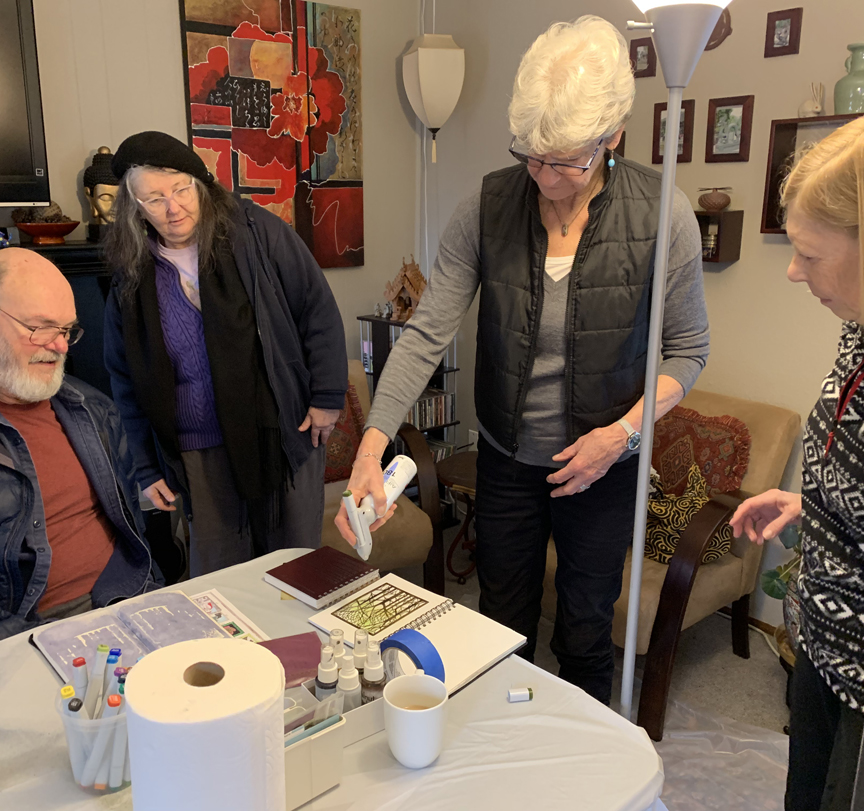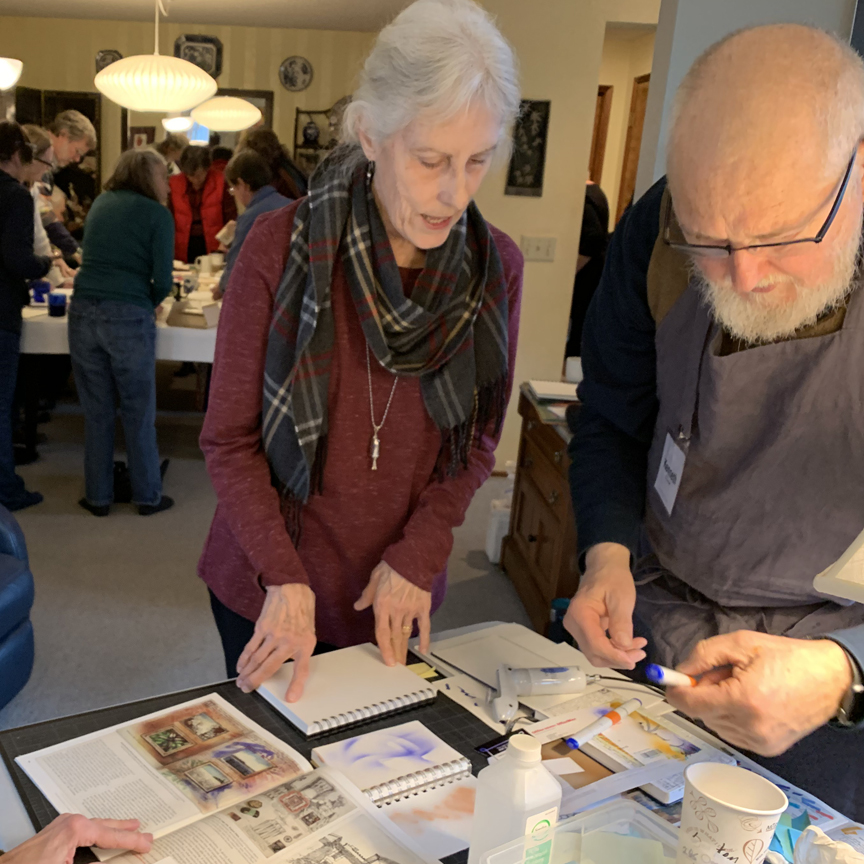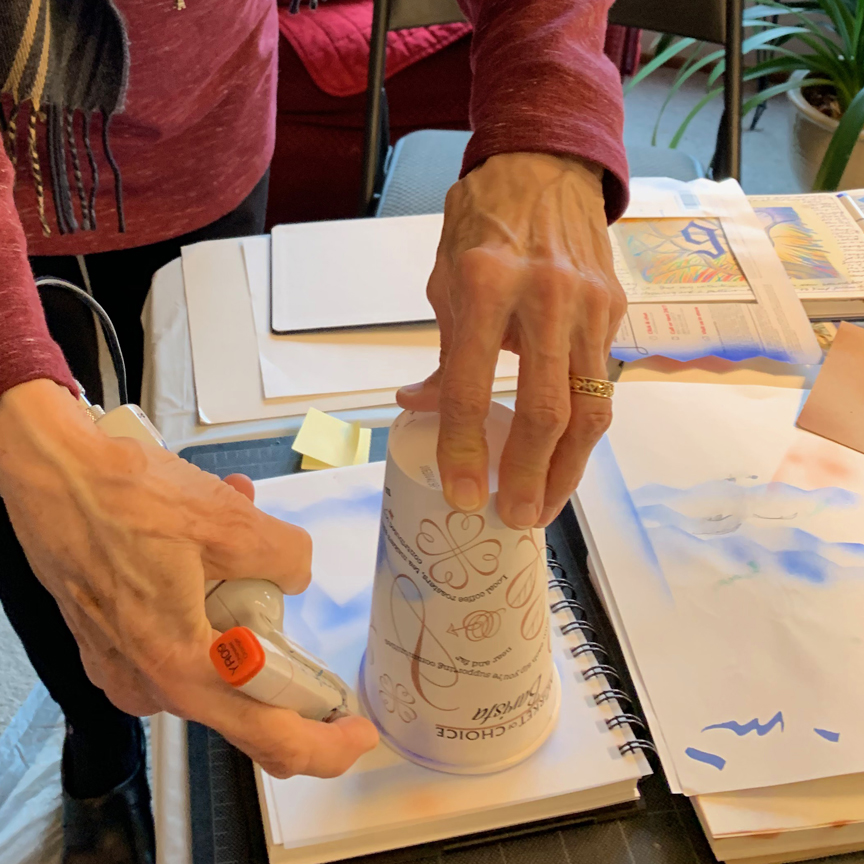 Penny also tried the pressurized sprayer, as did Barb So after tips from Ken.  Tricky to get the right distance & keep the stencil on.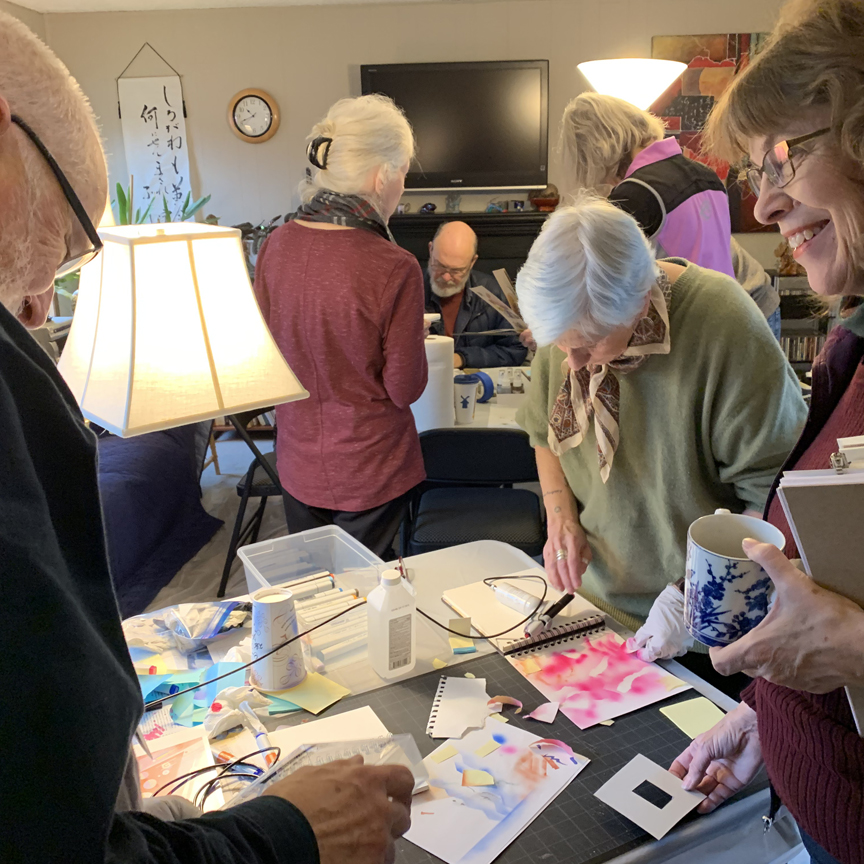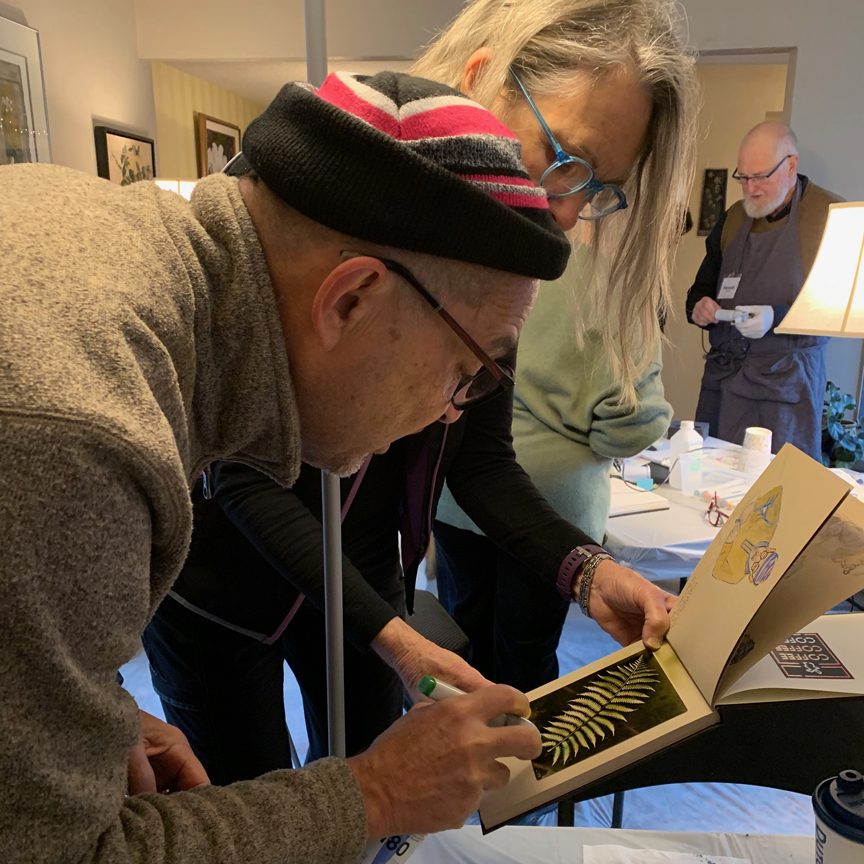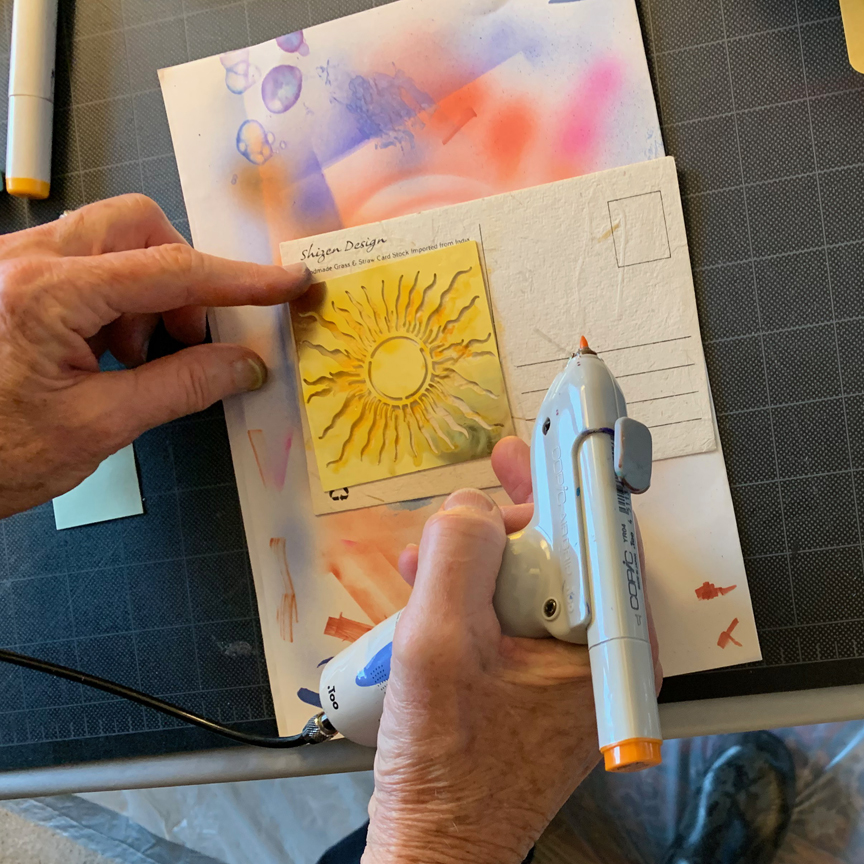 There was a whole lot of action going on – Hugh & Sandy did teamwork on one, then Lona did one on a postcard. How clever.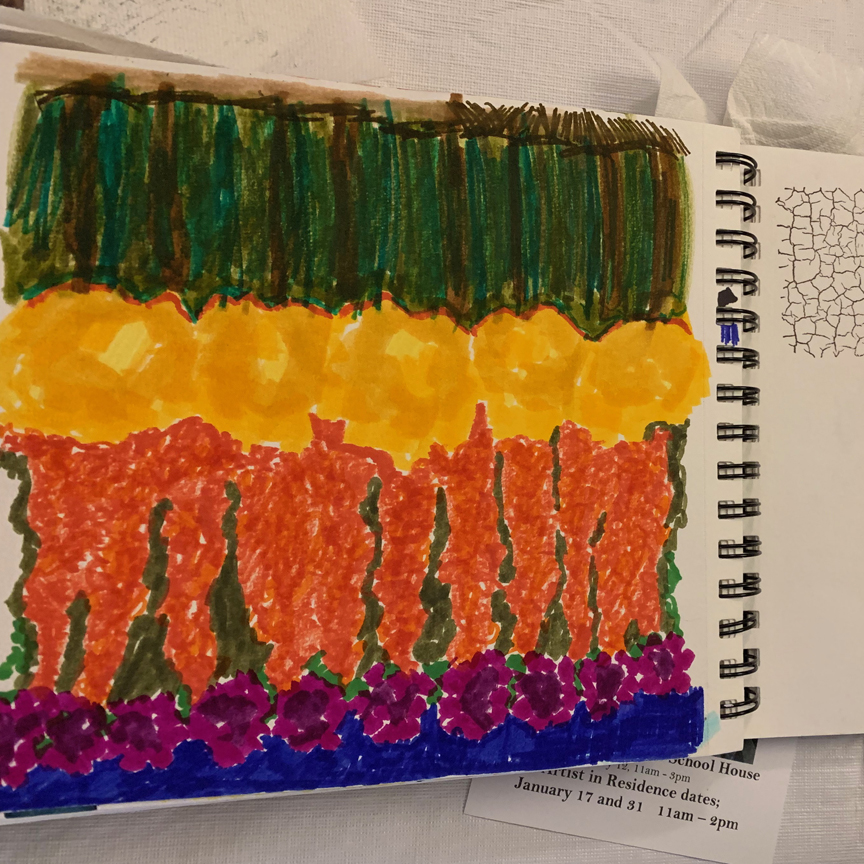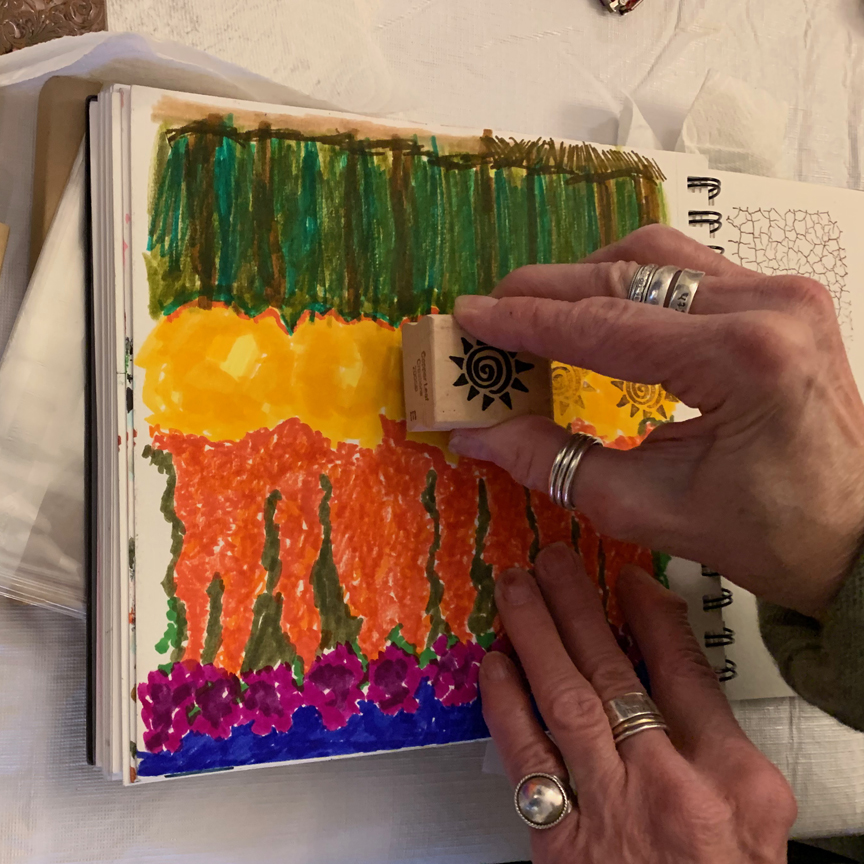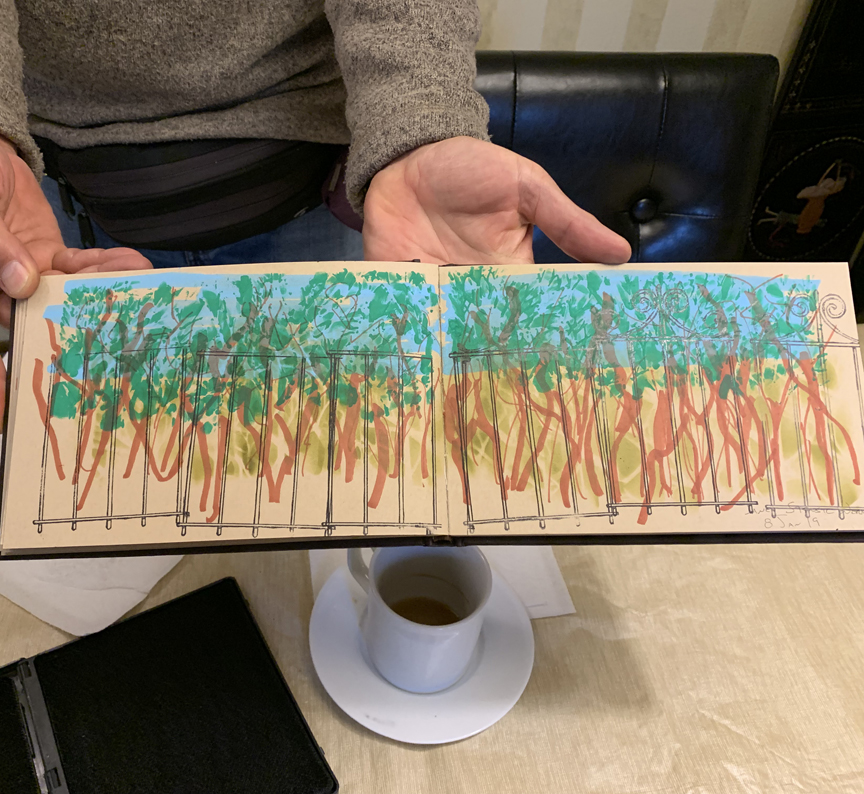 Marnie had a previous sketch done which she decided was just right for stamp action – nice design going there! Hugh tried that, too.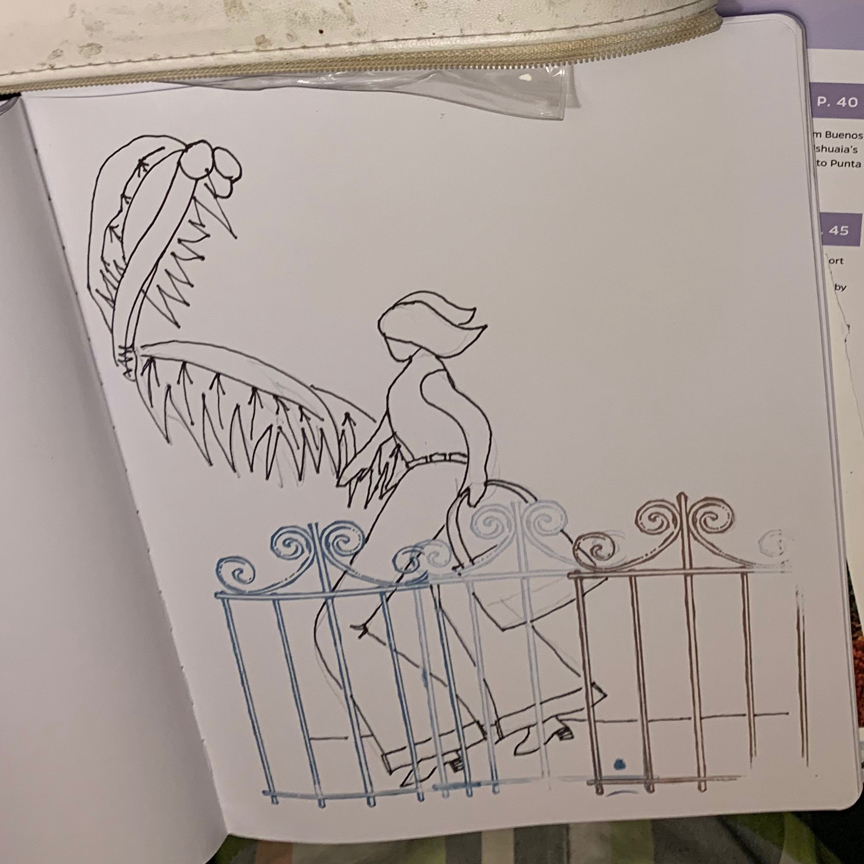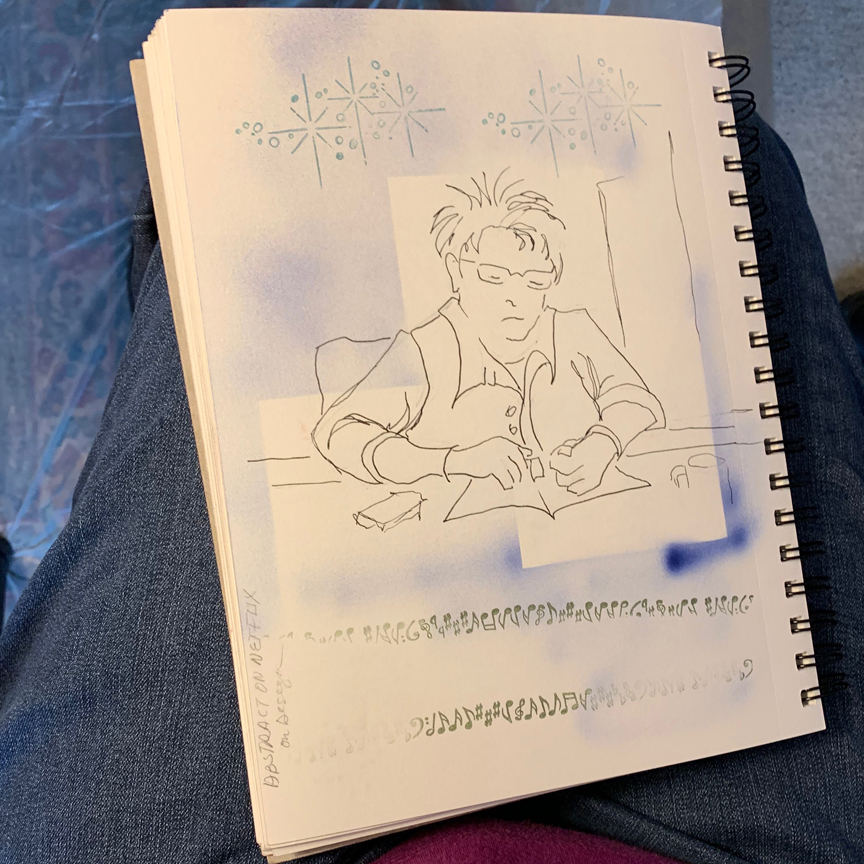 Jim and Lona took their stamped/sprayed pages and utilized them for background and framing for  a sketch – so unusual and fresh.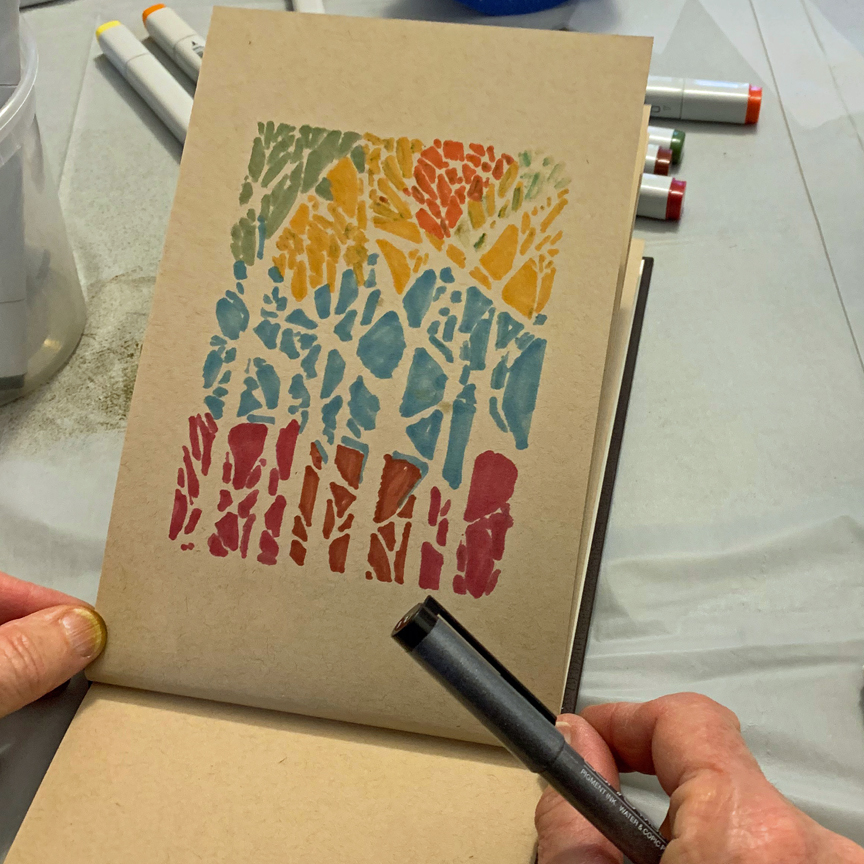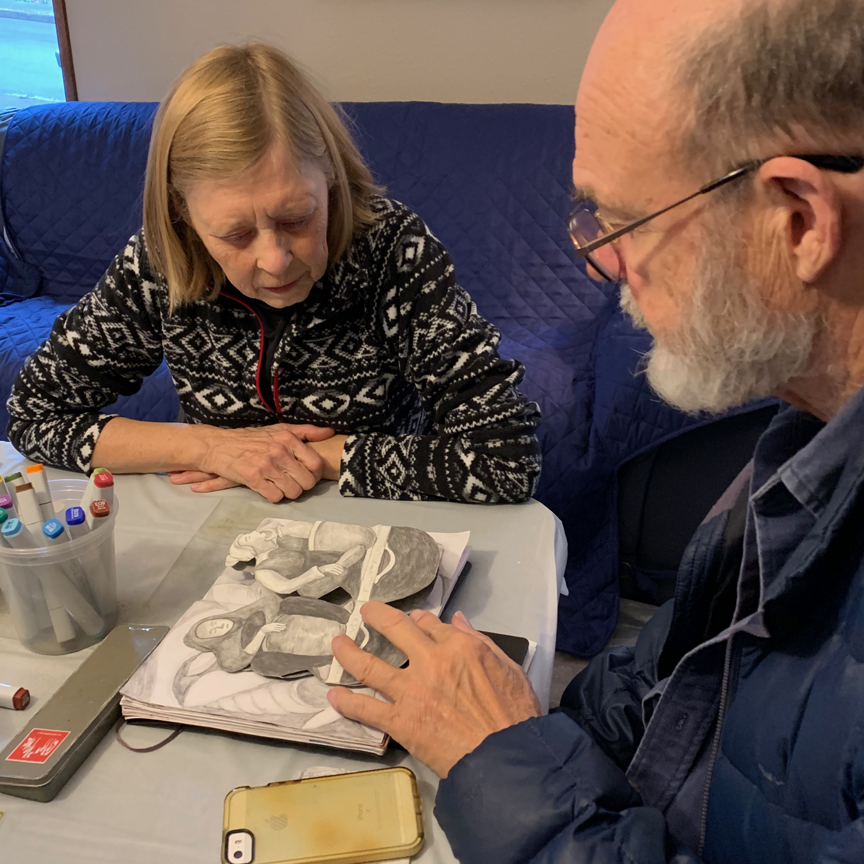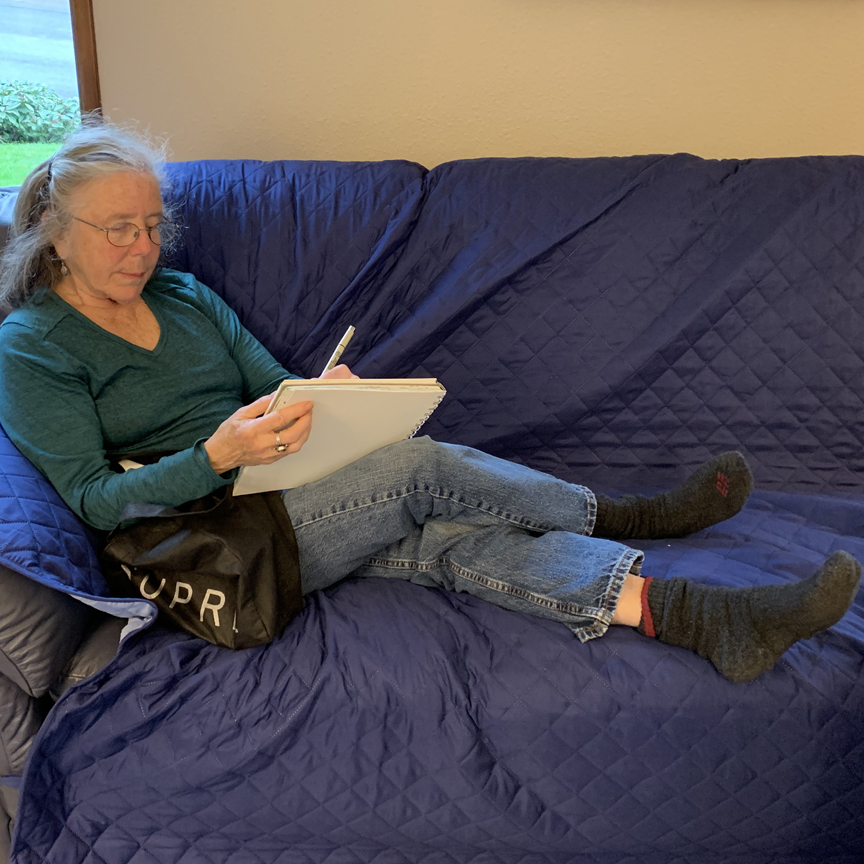 Then Sandy discovered a new use of marking pens and stencil – wow! Barb Sh showed Erik her dimensional paper journal, and Penny J reverted to (gasp!) plain old sketching. What a morning.