Tradewinds @ Jiffy, Eugene, OR,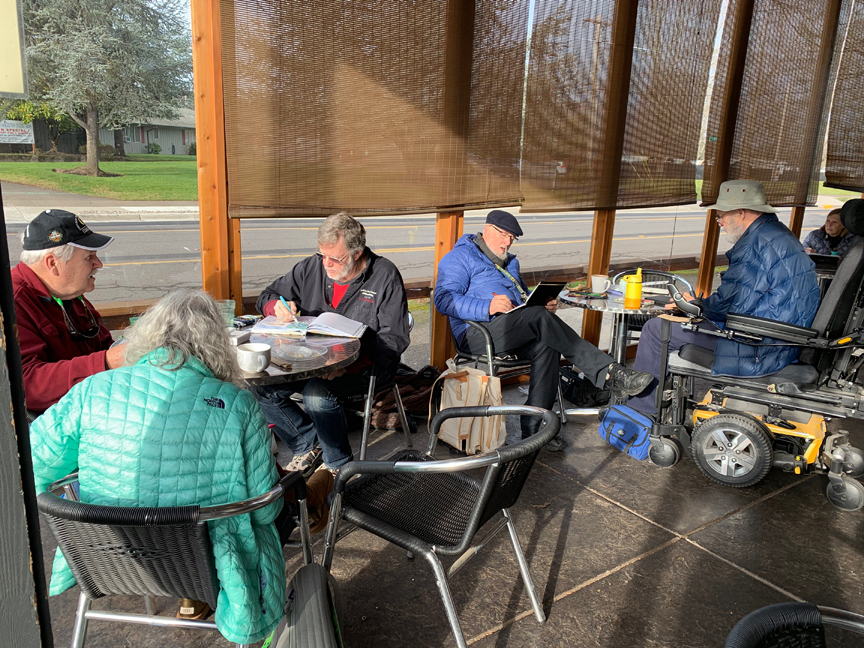 "Outside" sketching (with the heat blowing on us): Bill, Ellen, Jim, Ken, Erik, Barb Sh., & Jane behind the camera. Wonderful sun on us.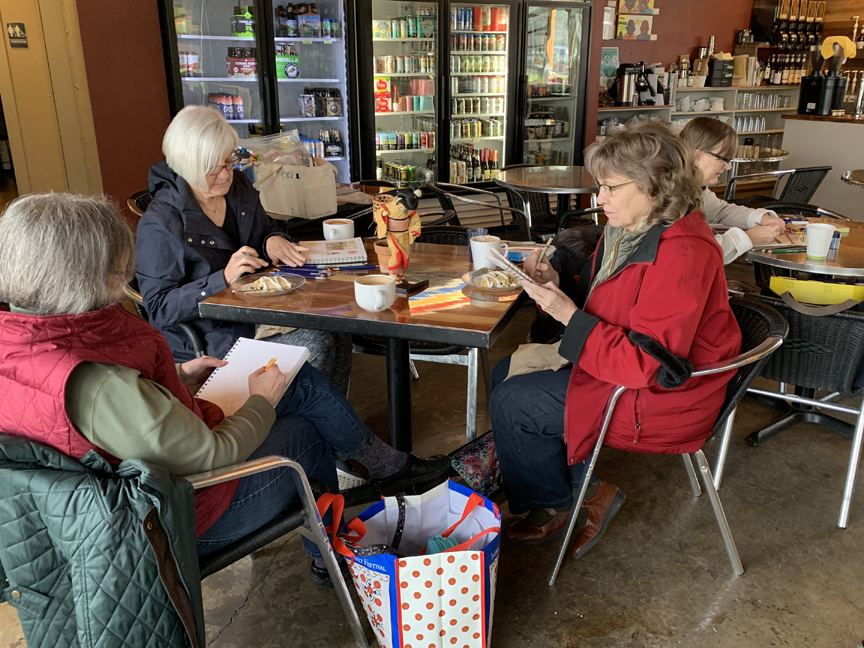 Inside sketching: Marsha, Katie, Bev, Jude (& Daisy later).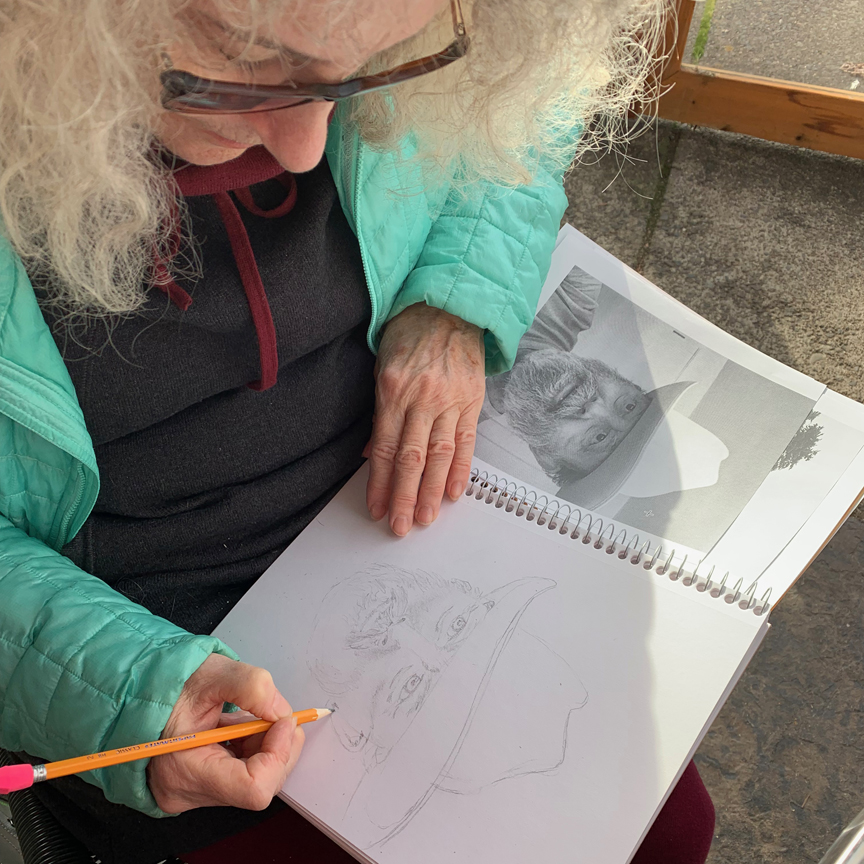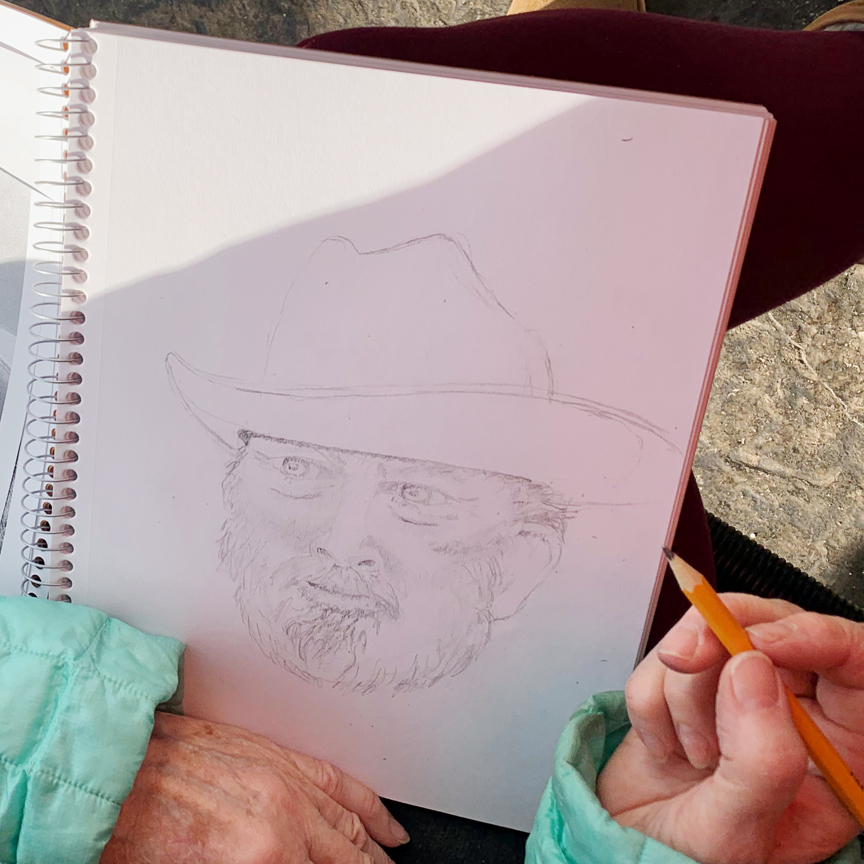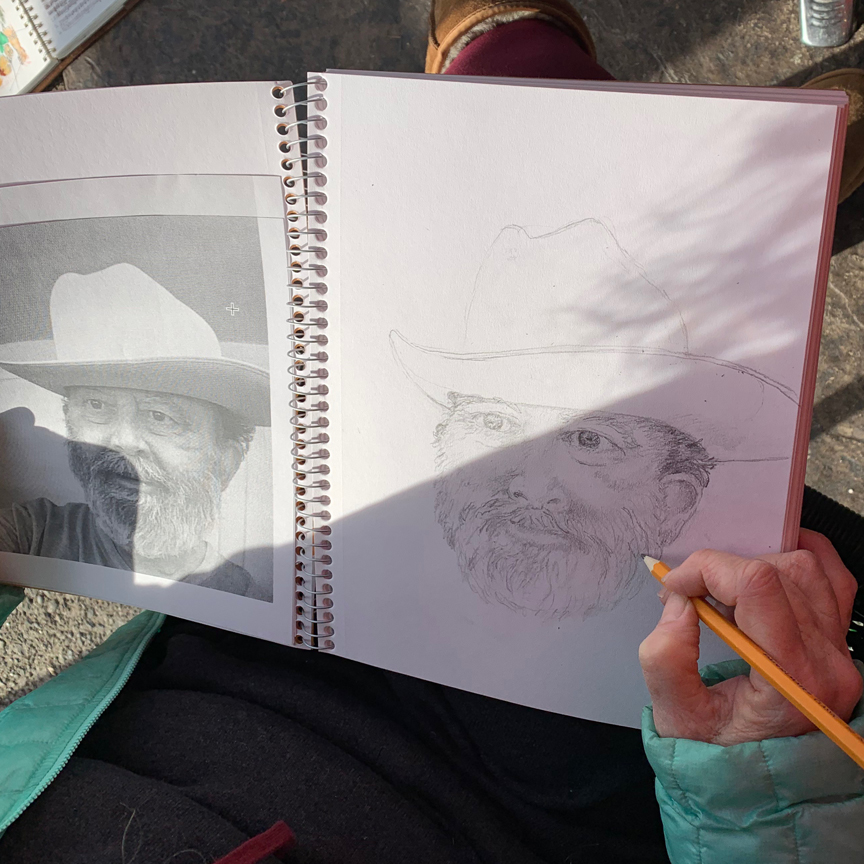 Ellen is new to the group. When asked if she usually works with pencil/graphite, she replied, "No. I'm a potter!" Great job, however.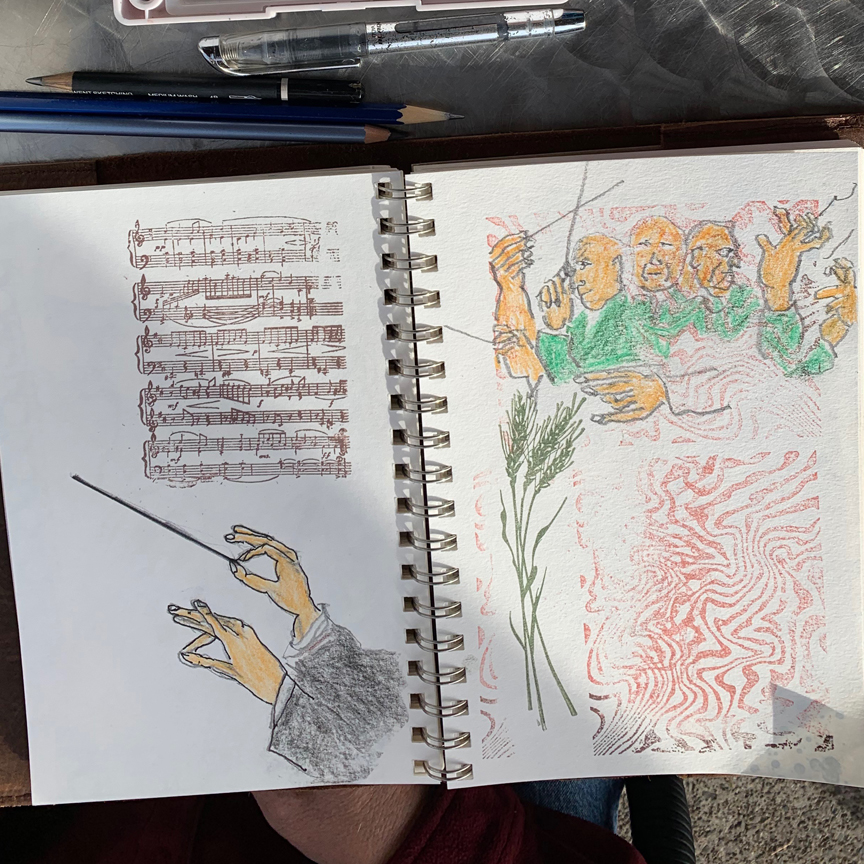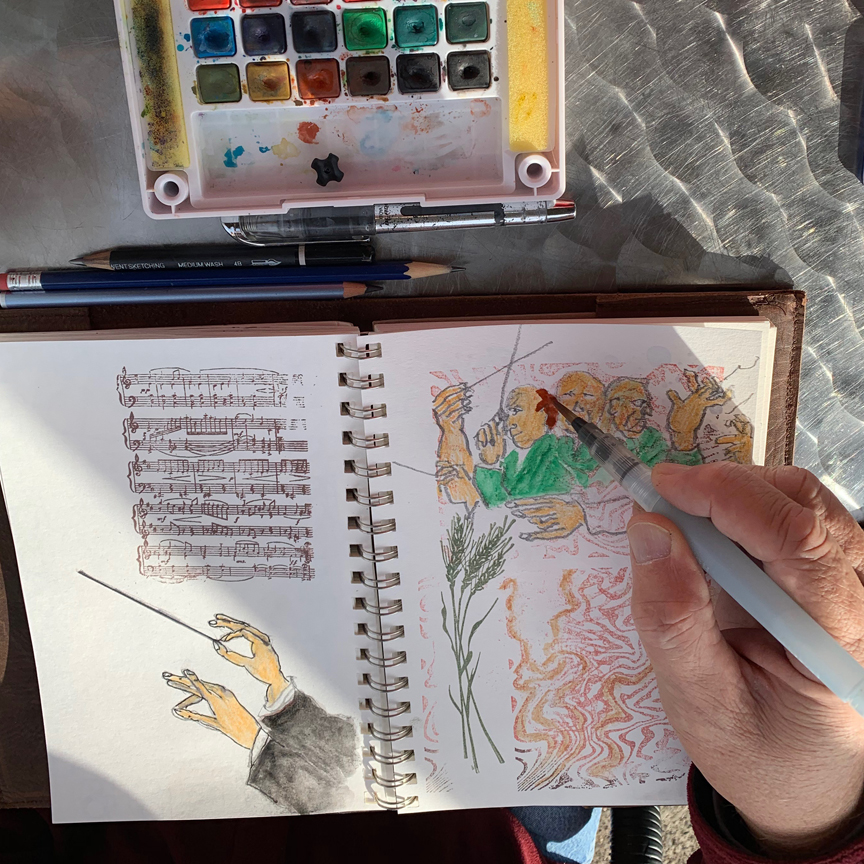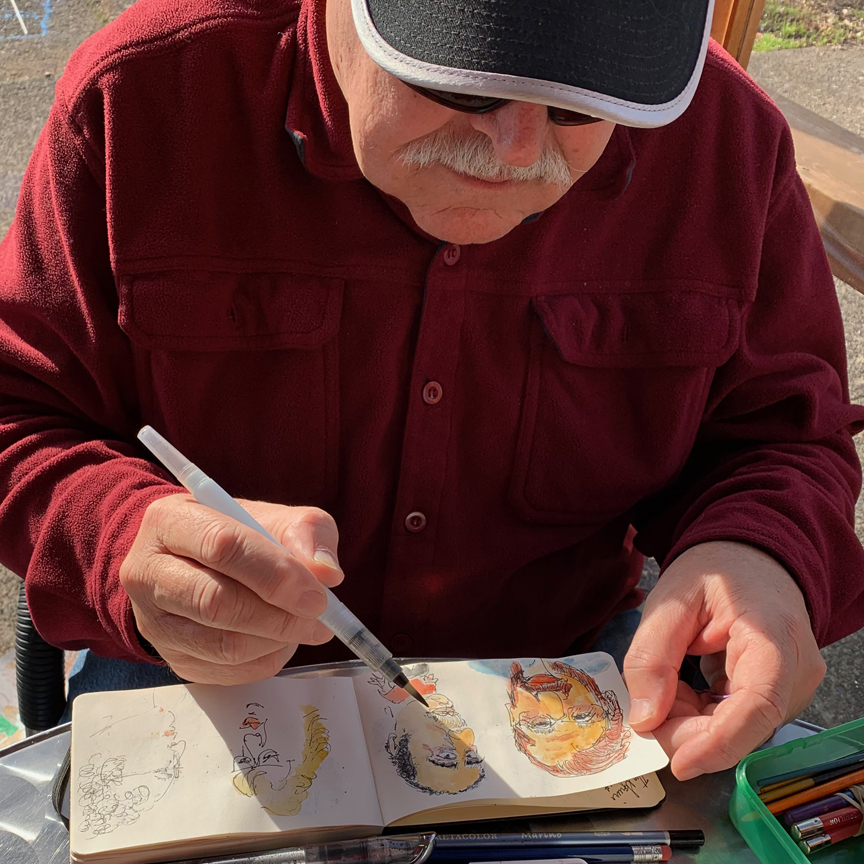 Bill had the perfect pre-stamped page to sketch a music conductor (wow, look at those hands!), then back to his favorite: portraits.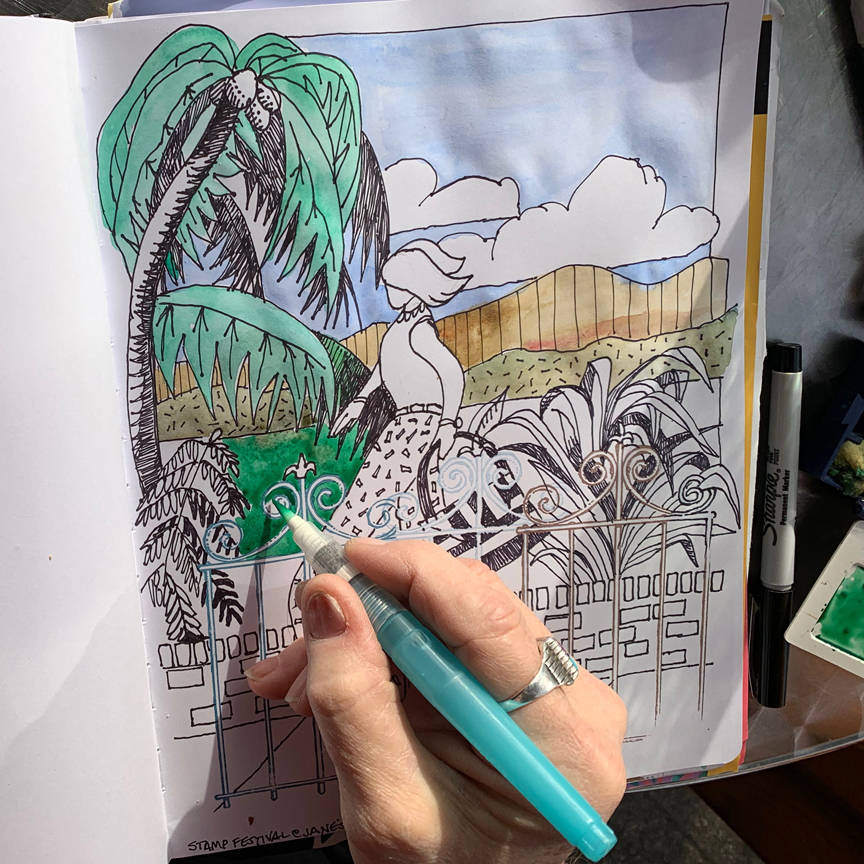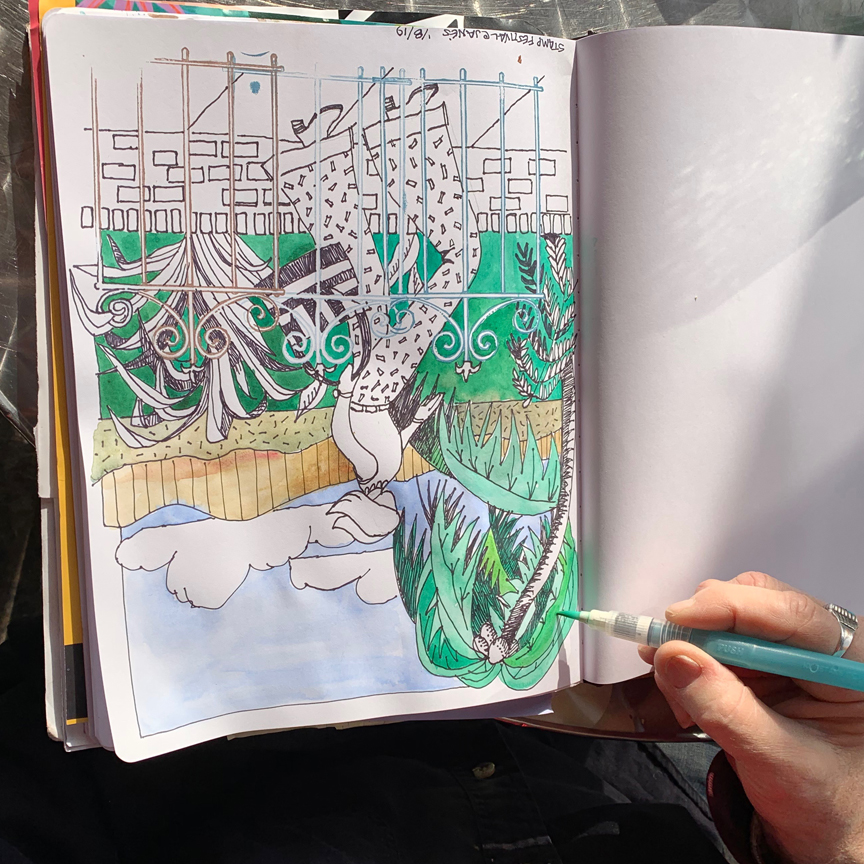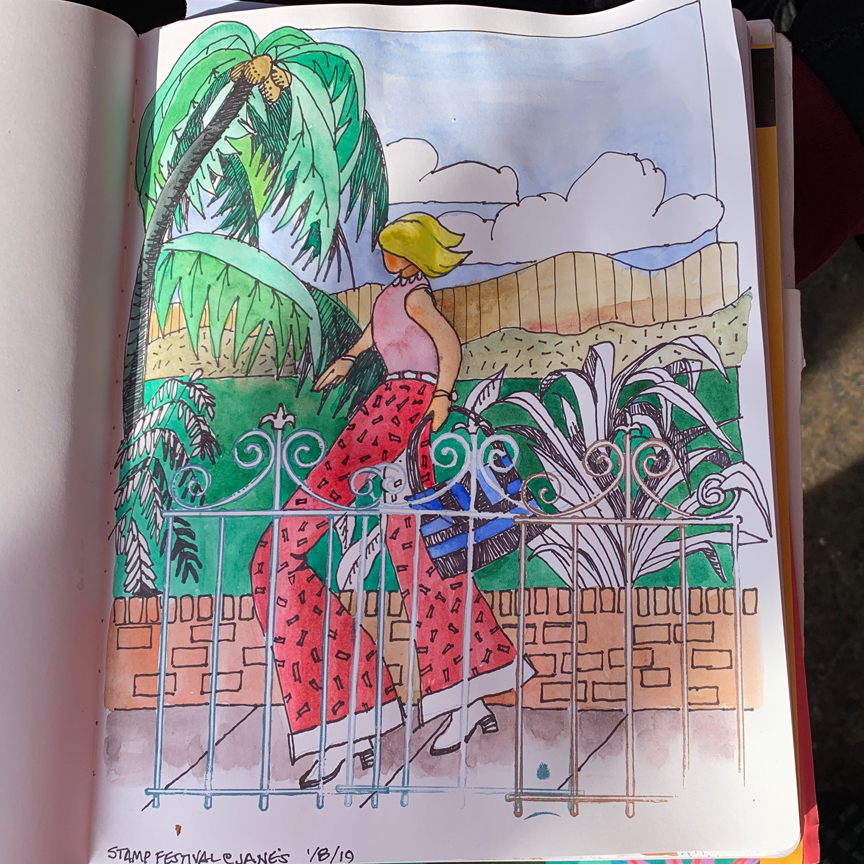 Jim's imagination took off on his fence stamped page! He showed us a trick to painting without dragging your hand through wet paint.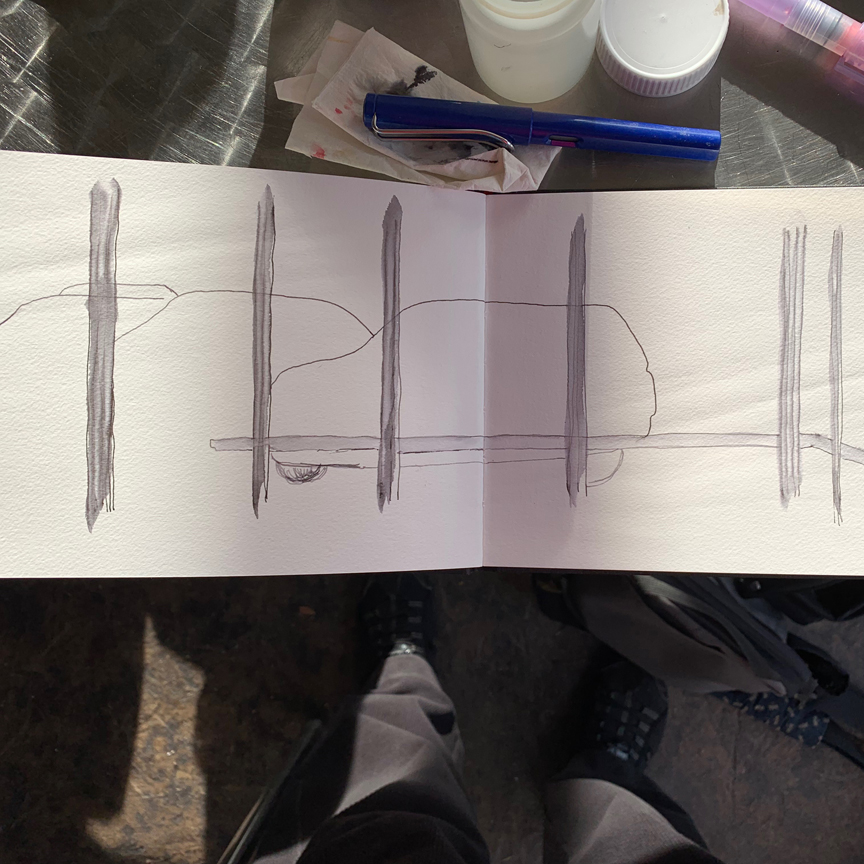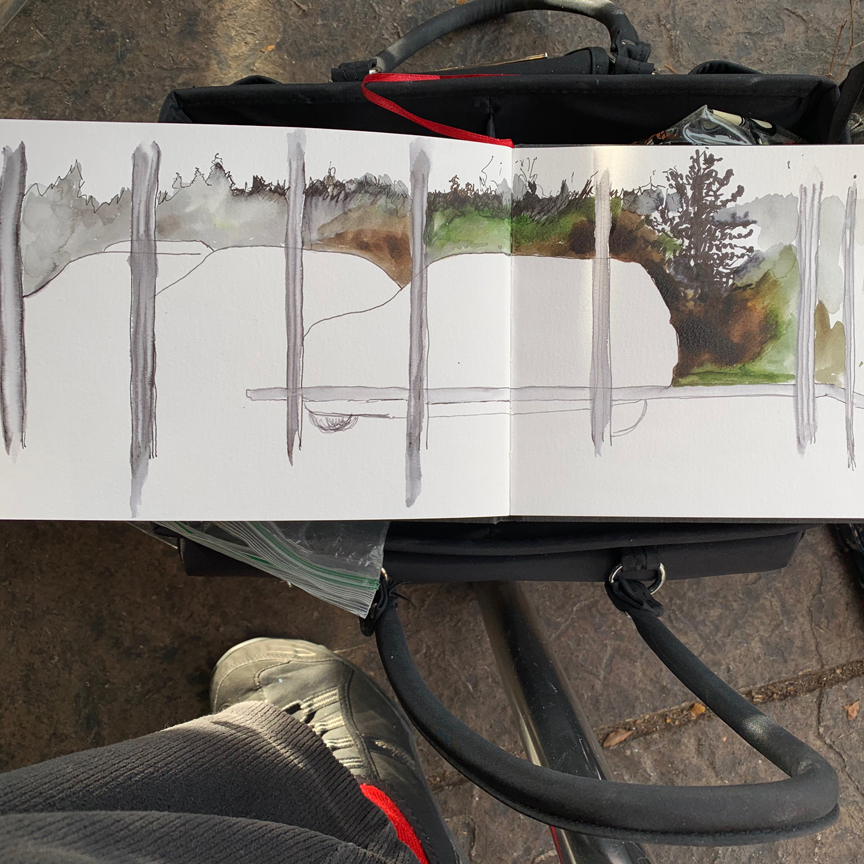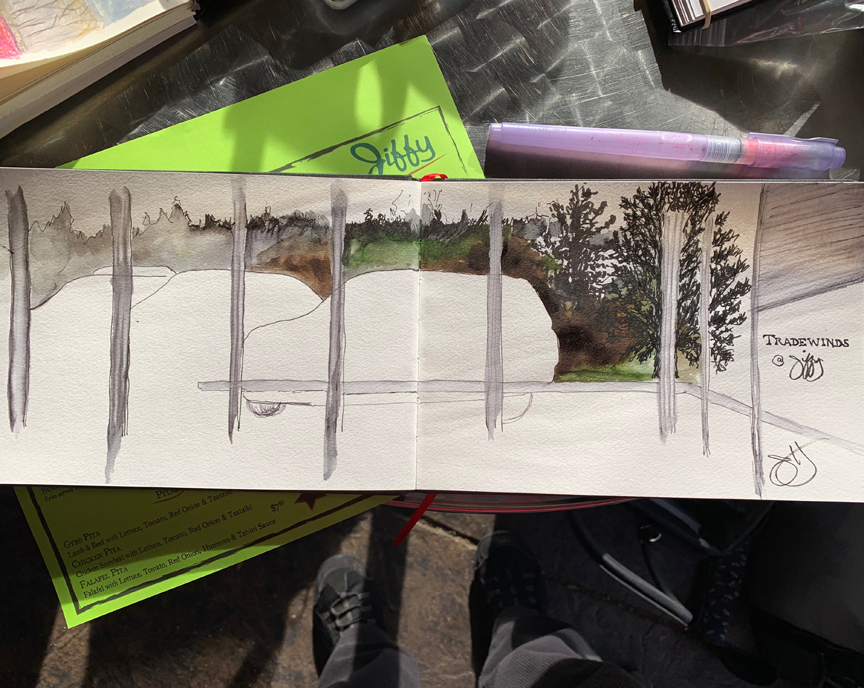 Jane said, "I'm done!" "Oh, no you're not," said Ken. "Give me that thing." And he proceeded to add trees in the negative space. Wow.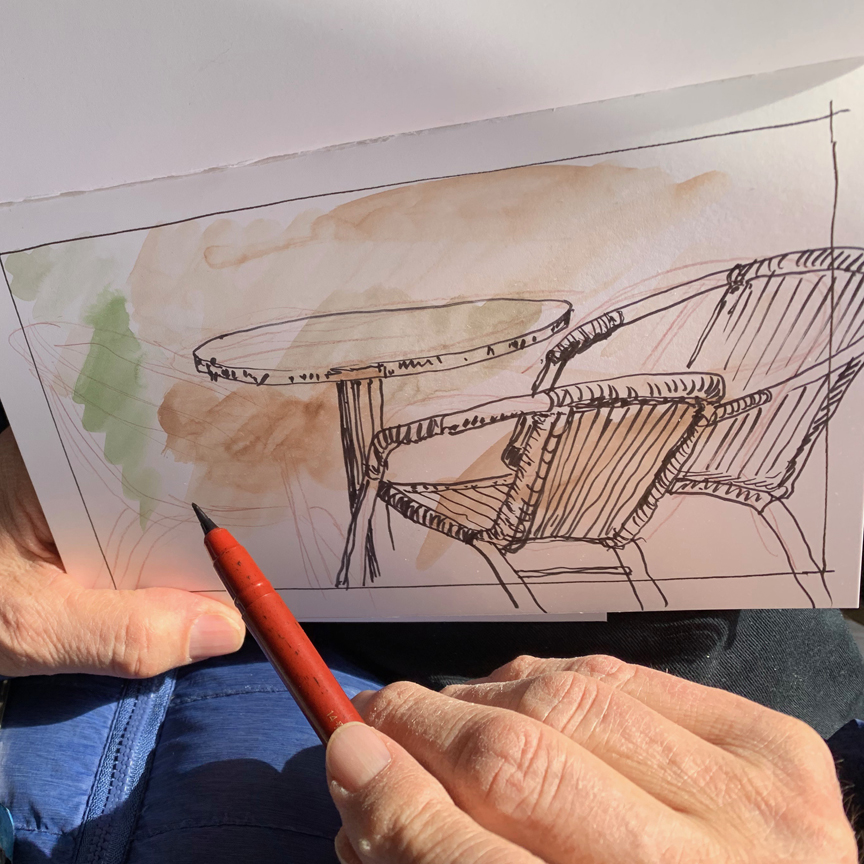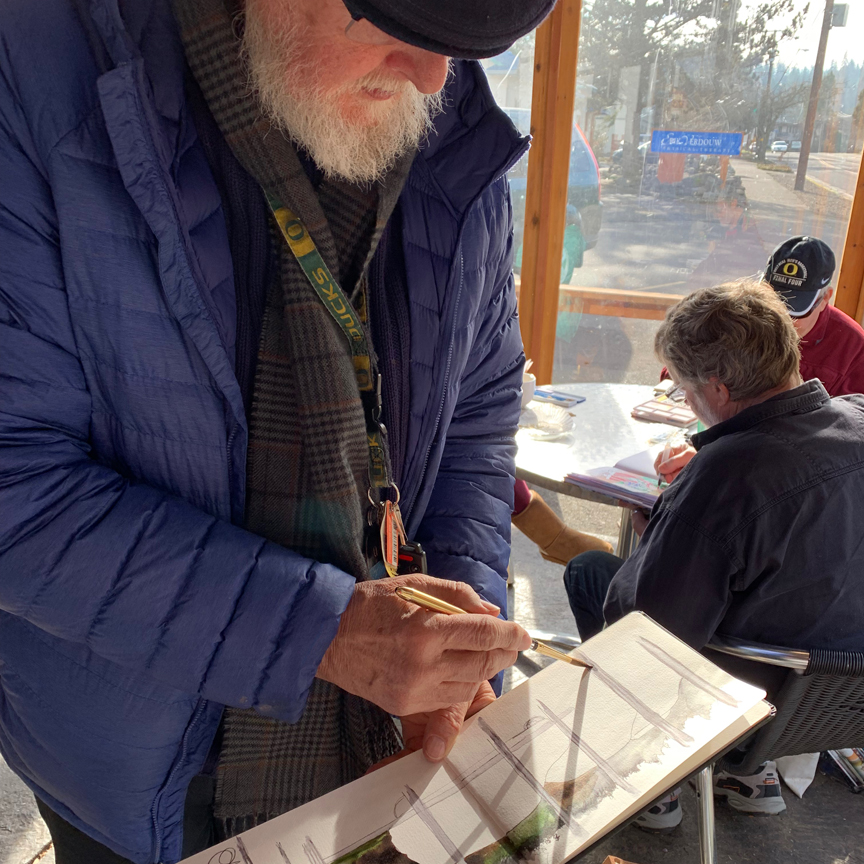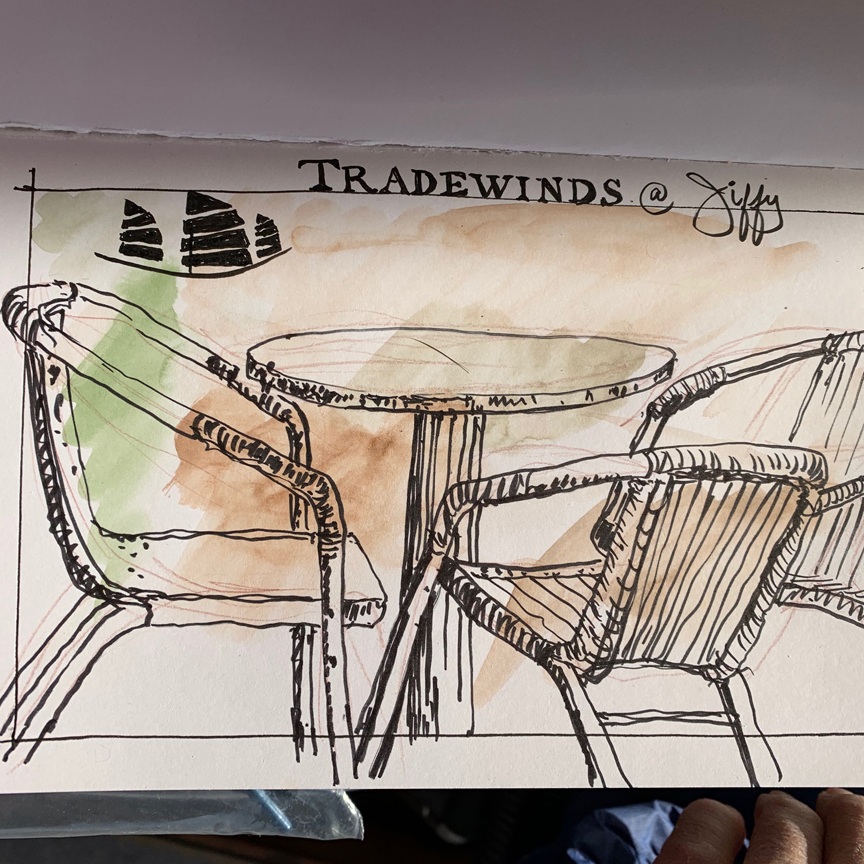 "Here, you work on mine," Ken said to Jane. So she added the logo and name to his chair sketch while he worked on hers. Fun time.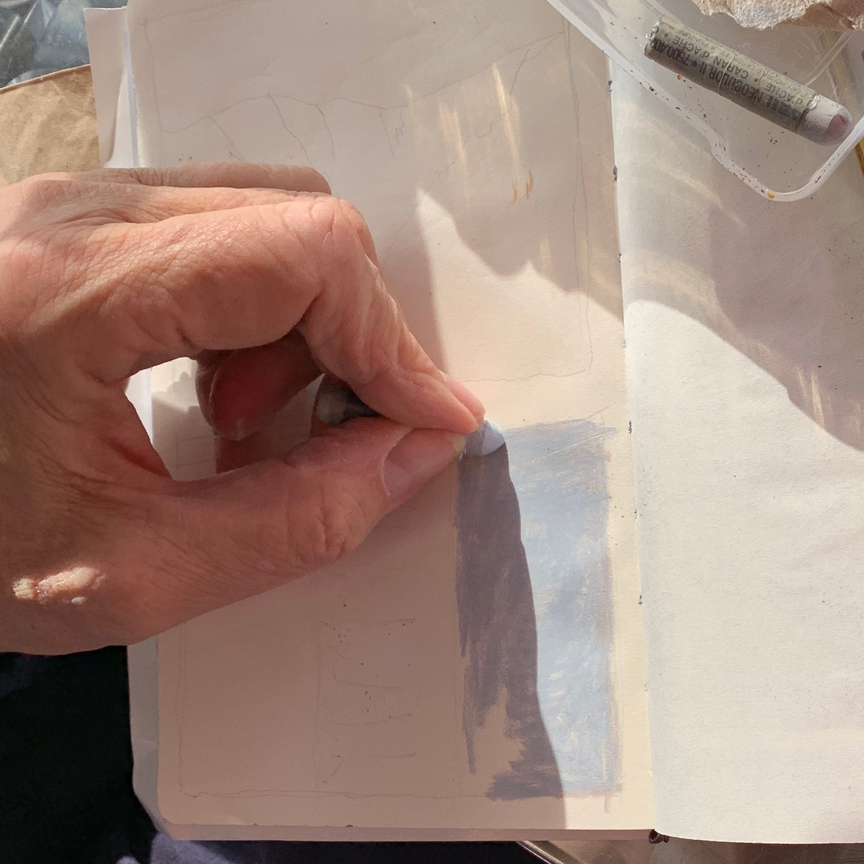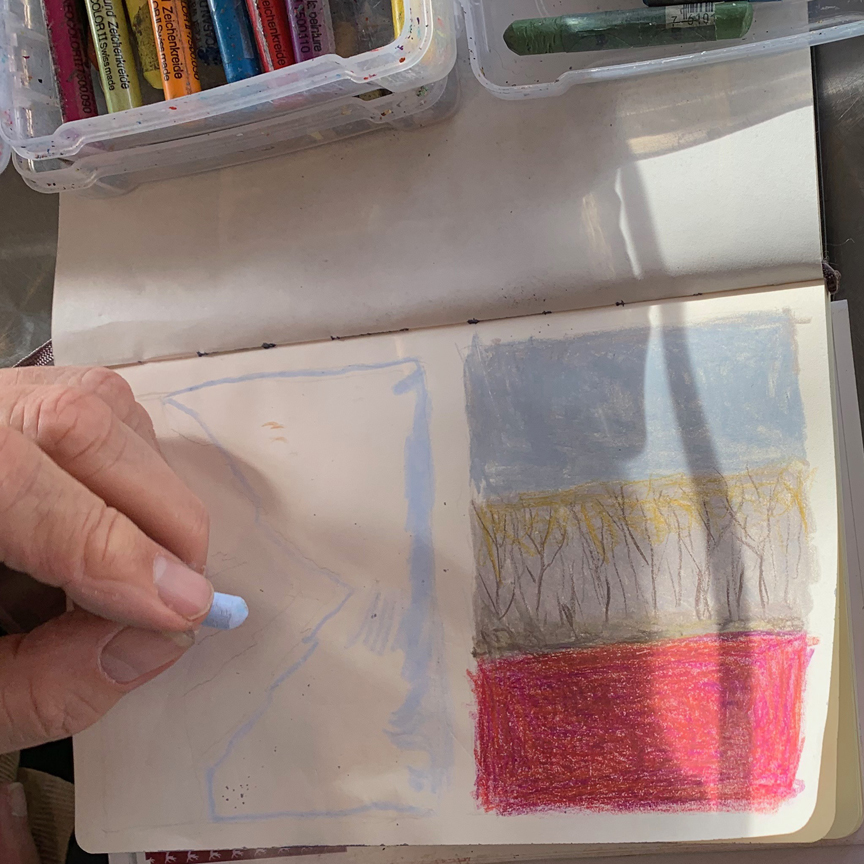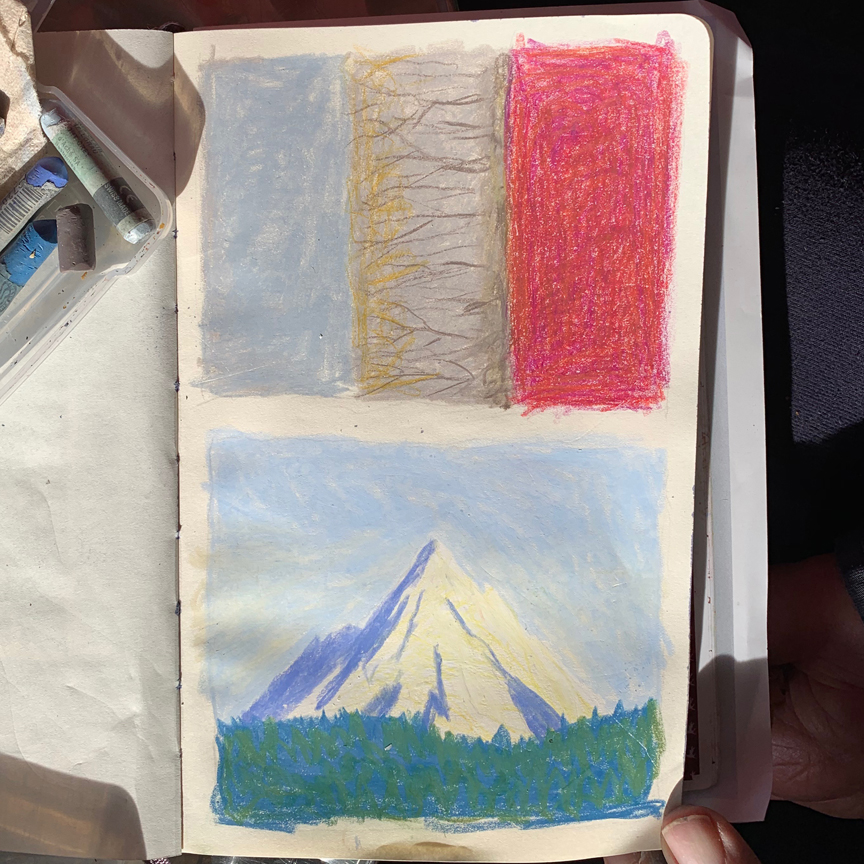 It takes a lot of pressure to get the rich wax crayon coverage Erik likes. Why does he keep doing it? Because he's terrific at it!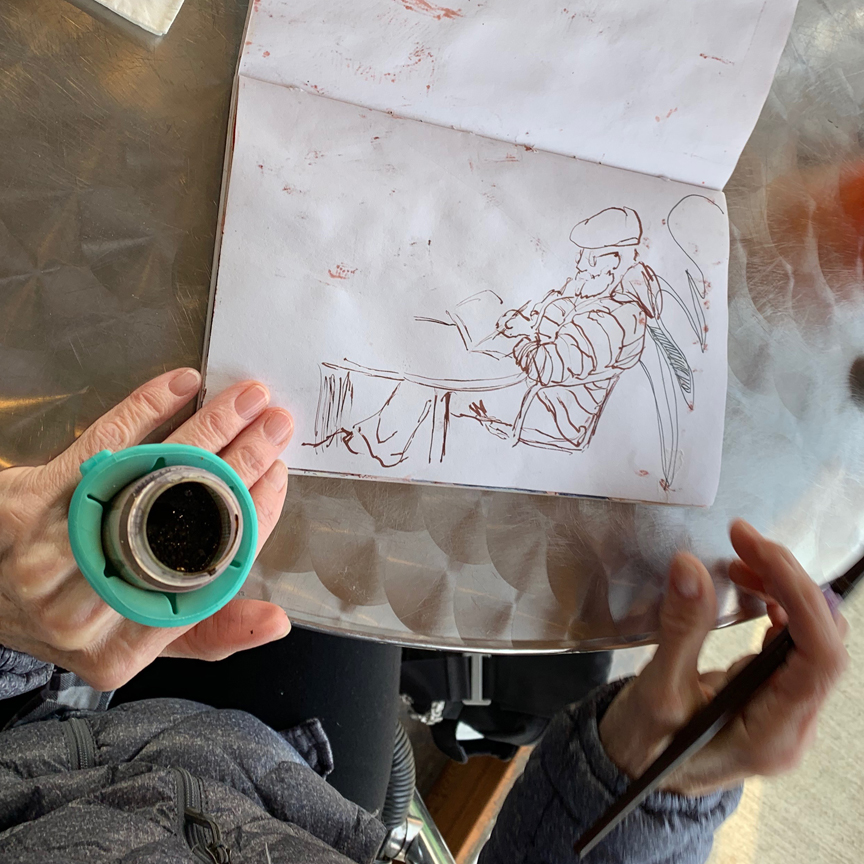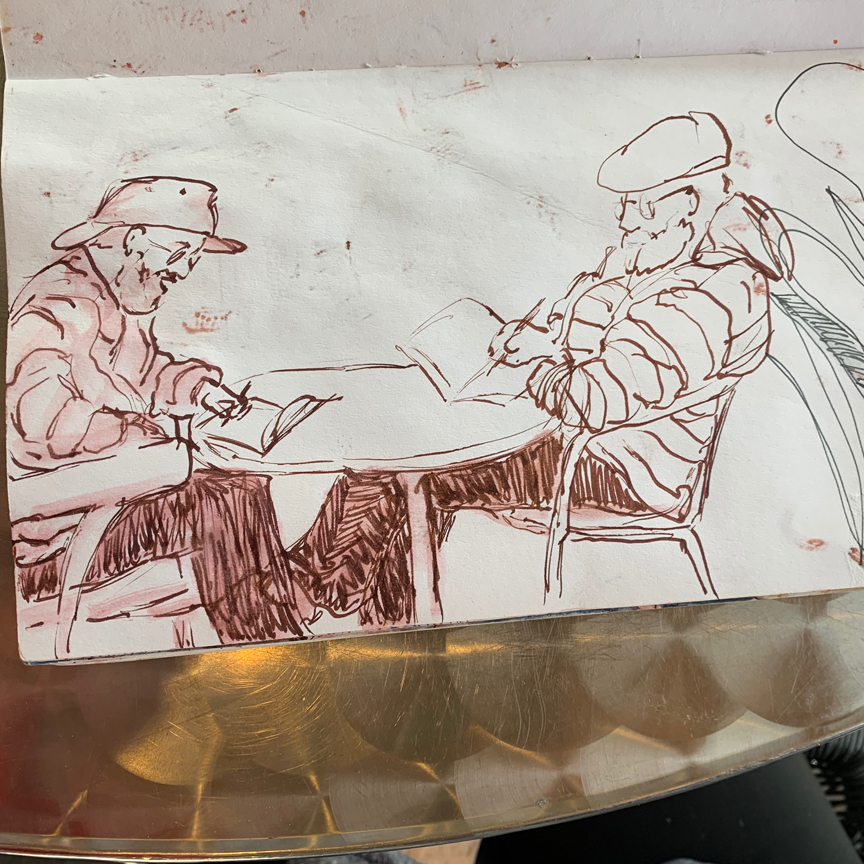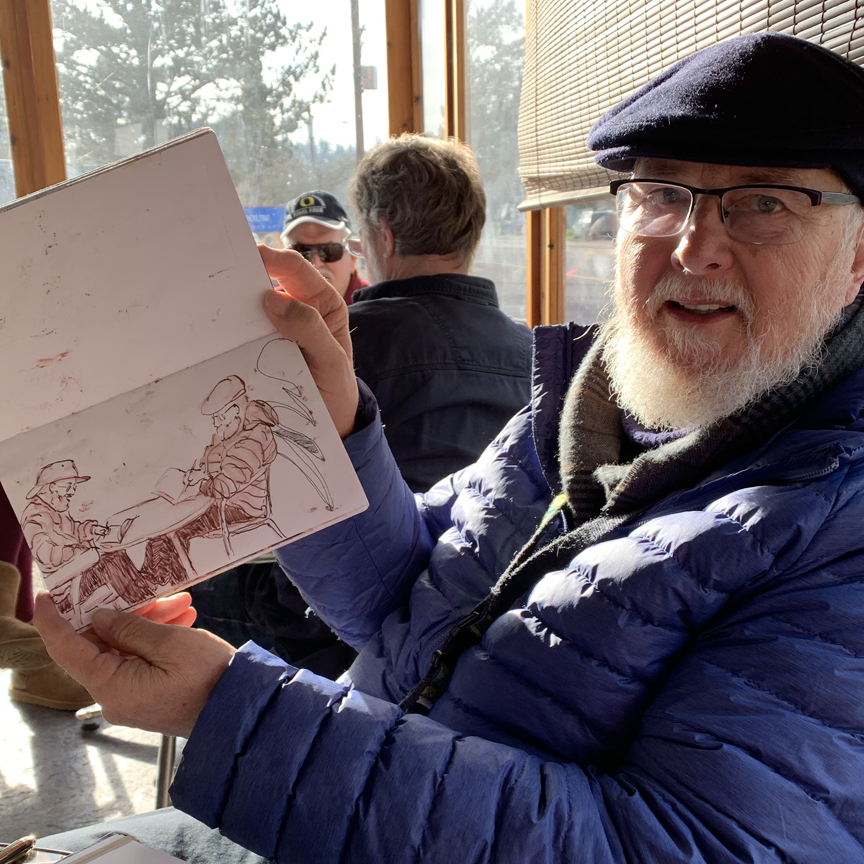 Barb Sh wanted to use a dip pen, and found this gizmo to hold her ink bottle. Subjects: Erik & Ken. "Yep, that's me," Ken said.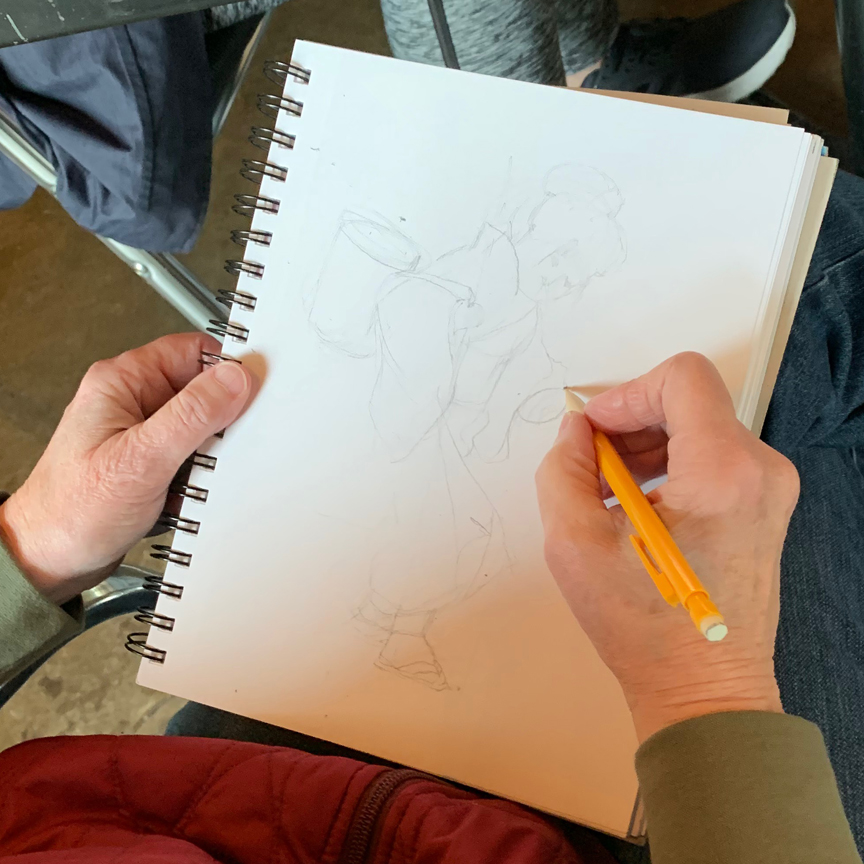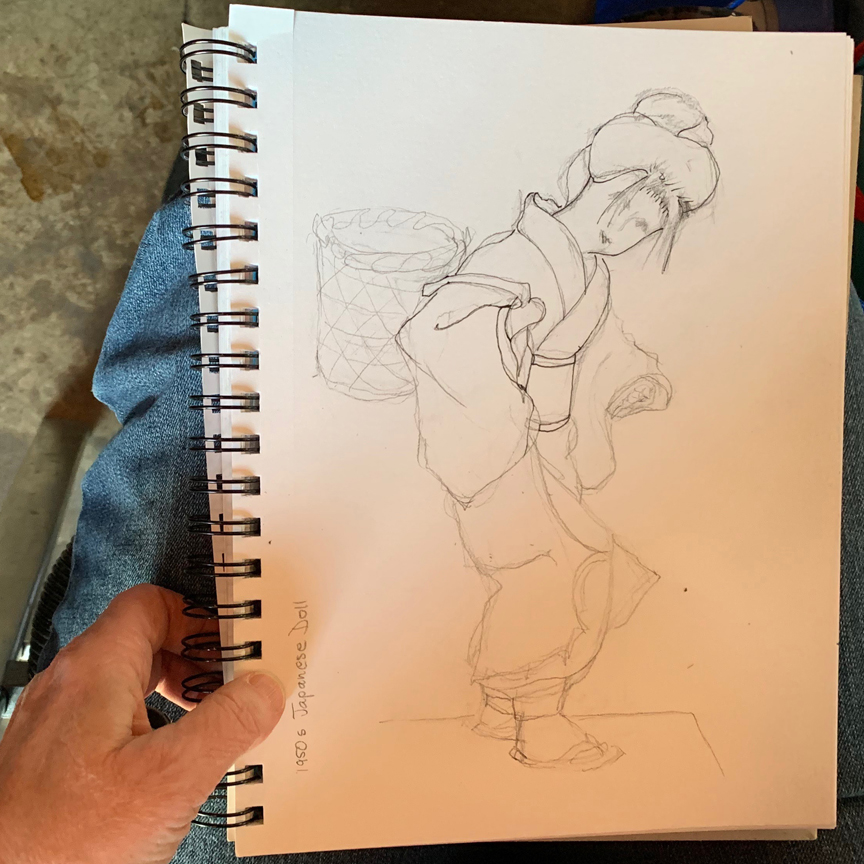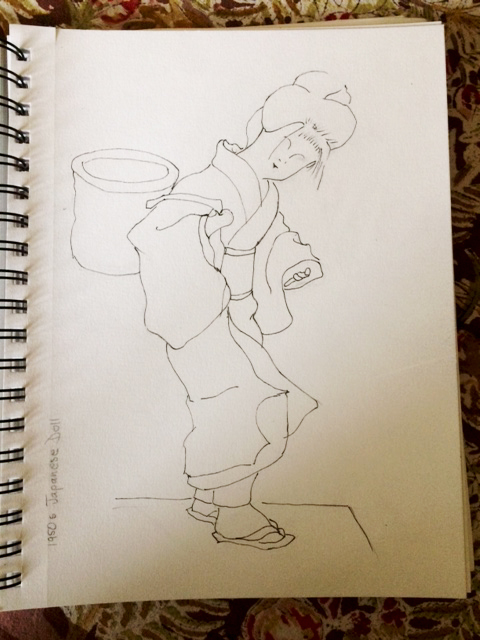 Marsha brought a doll in a Japanese kimono which she'd had for a long time, cautious about trying to do a drawing of it – ta dah!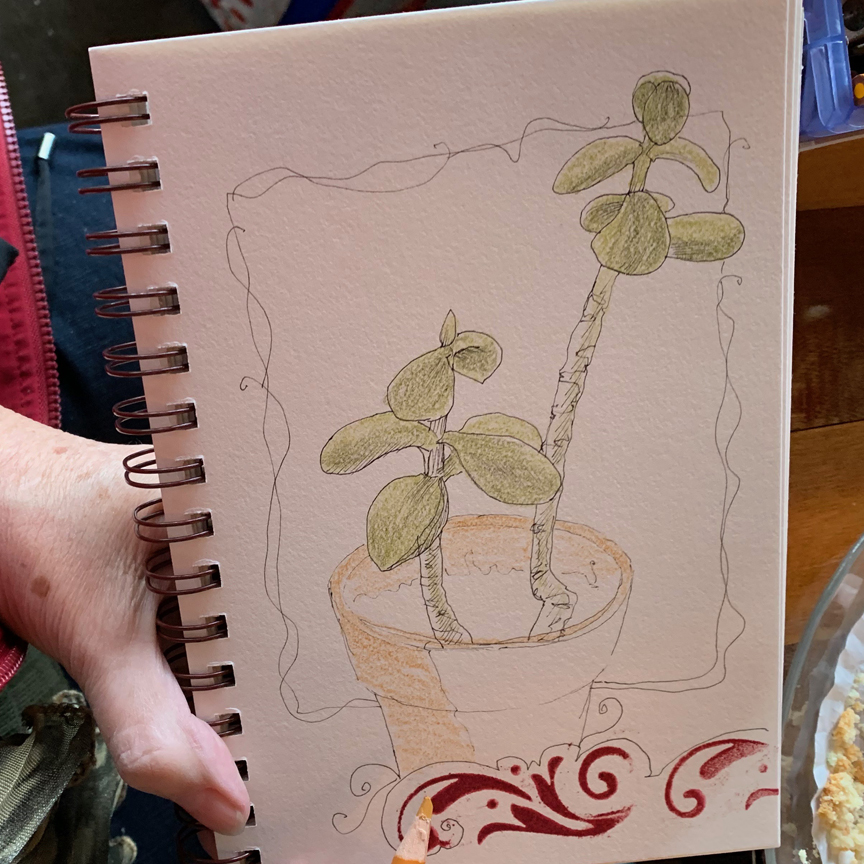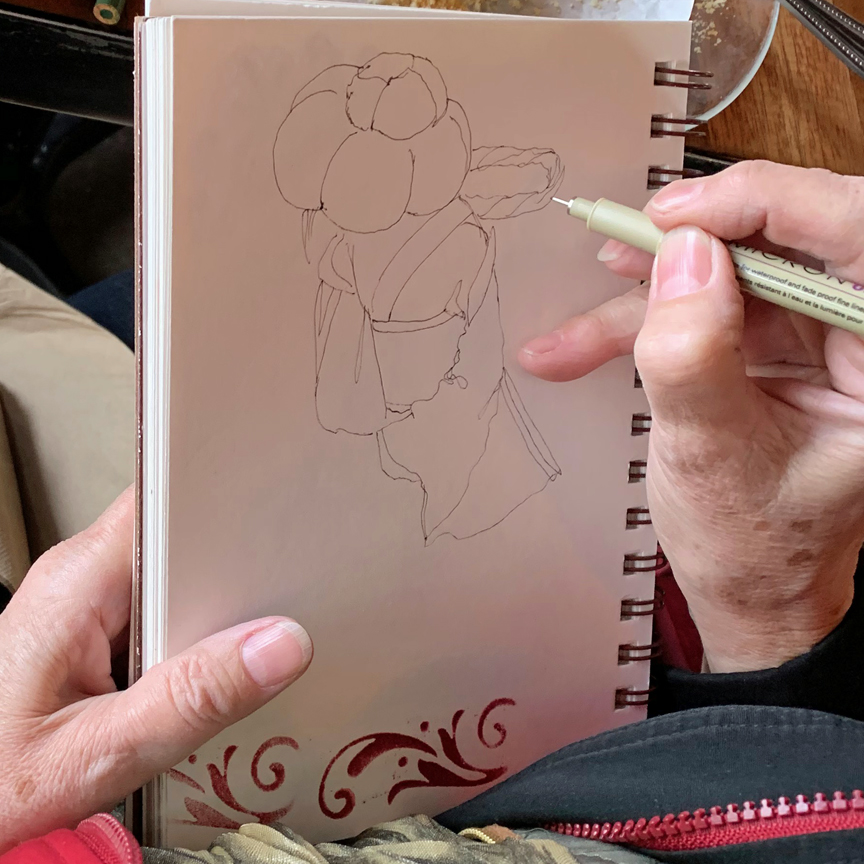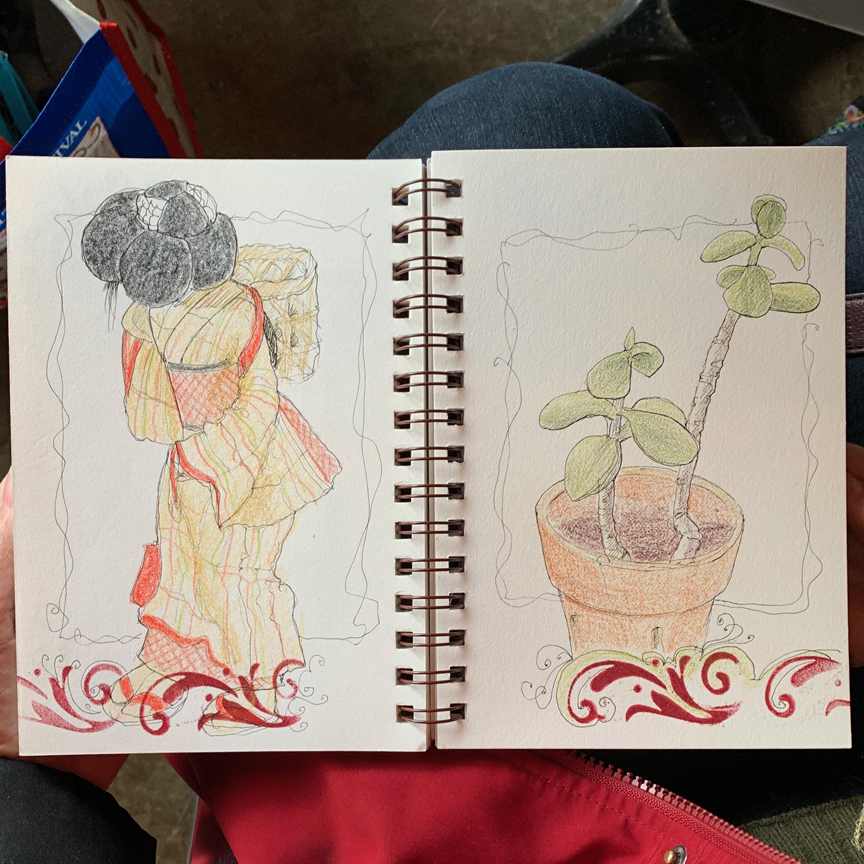 Bev drew the potted succulent on the table, the the Japanese doll from a different angle with her head turned. Delightful pages!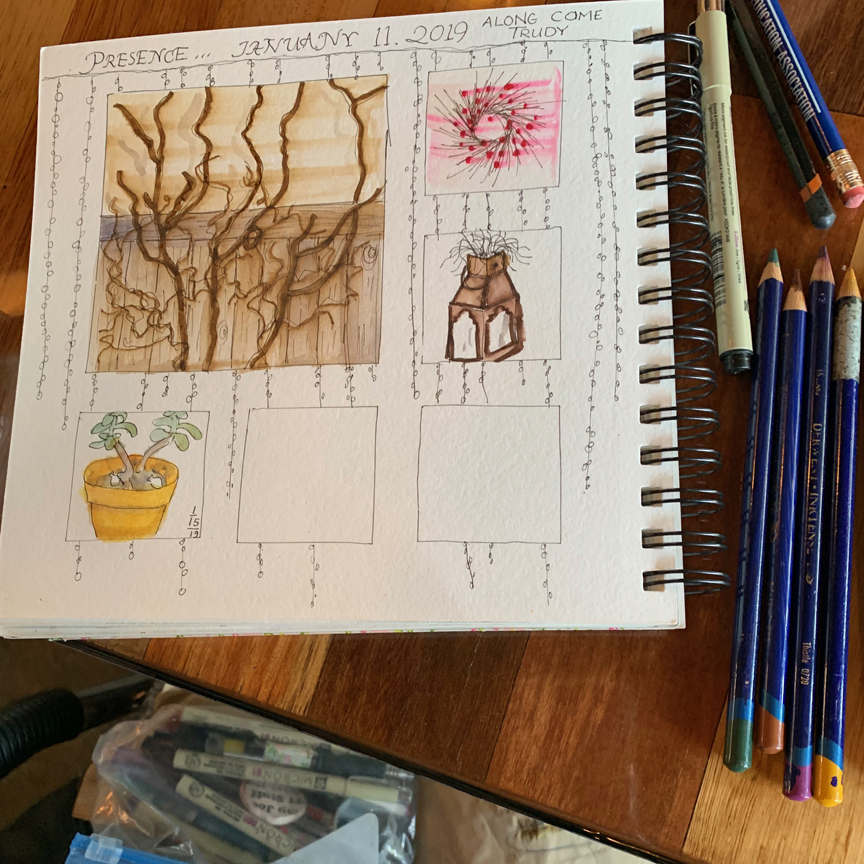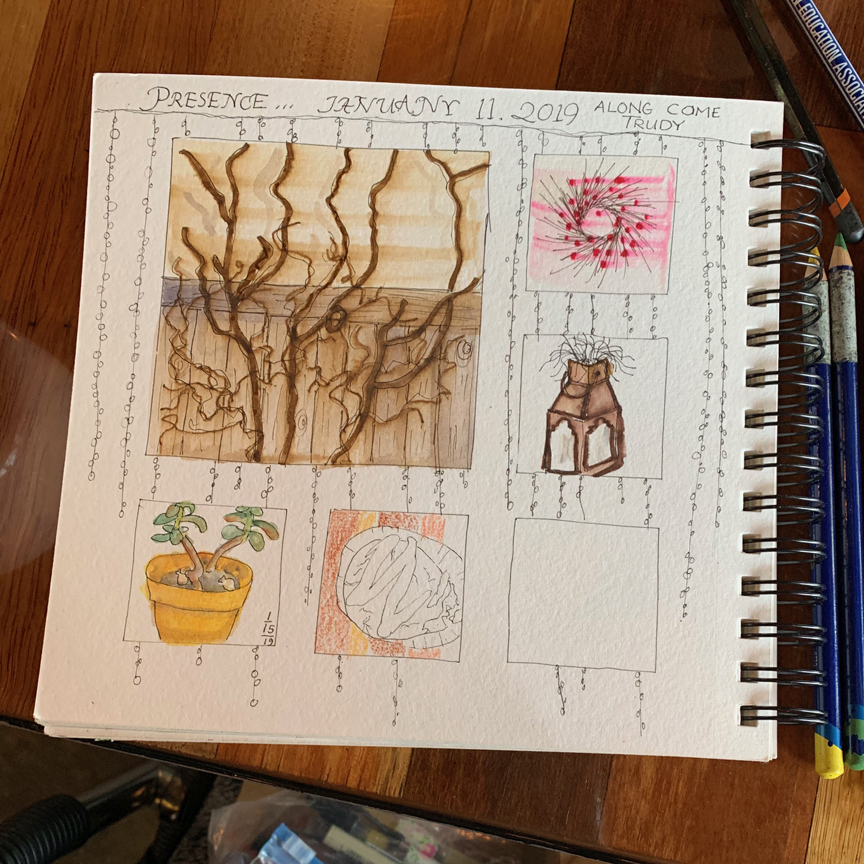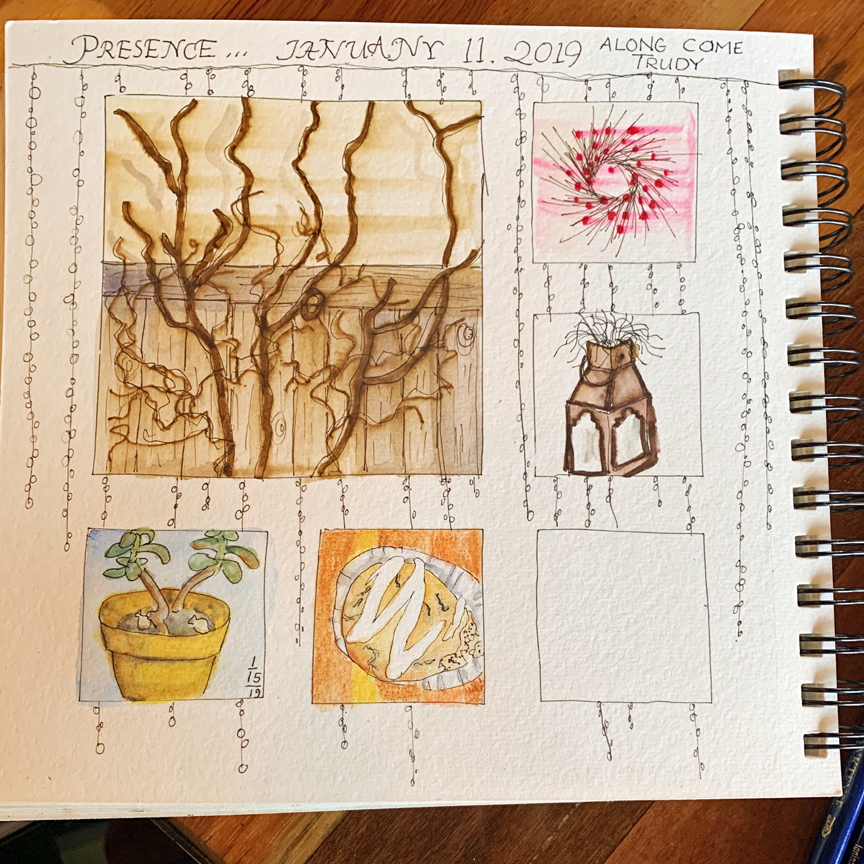 Katie keeps adding little vignettes to her page of frames. The one today was the delicious scone she had. Next the store logo?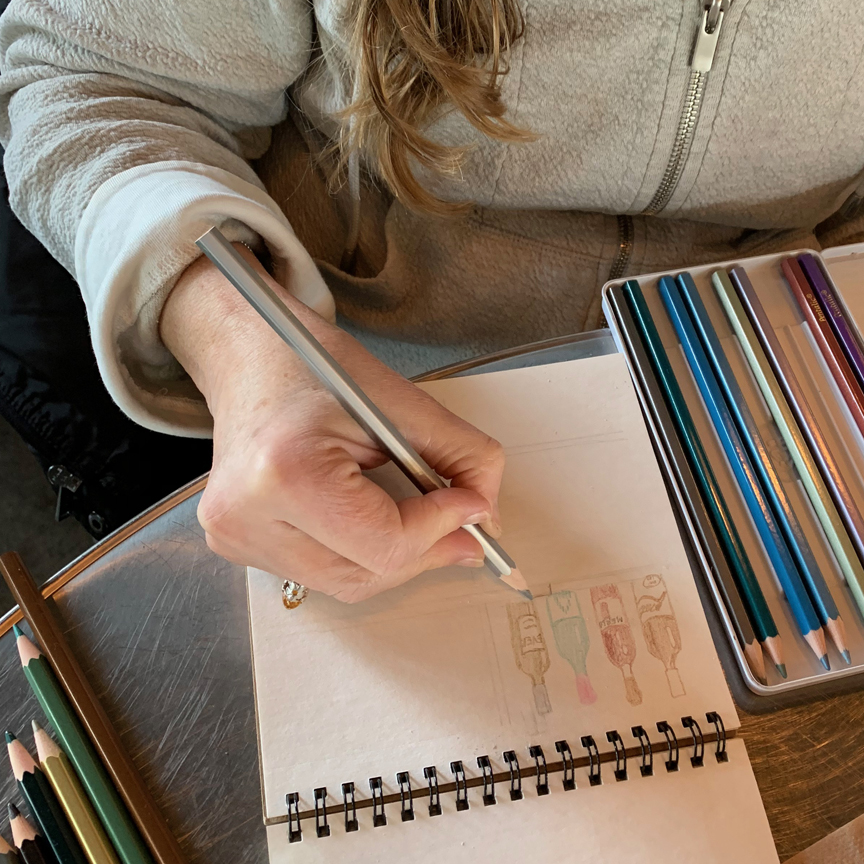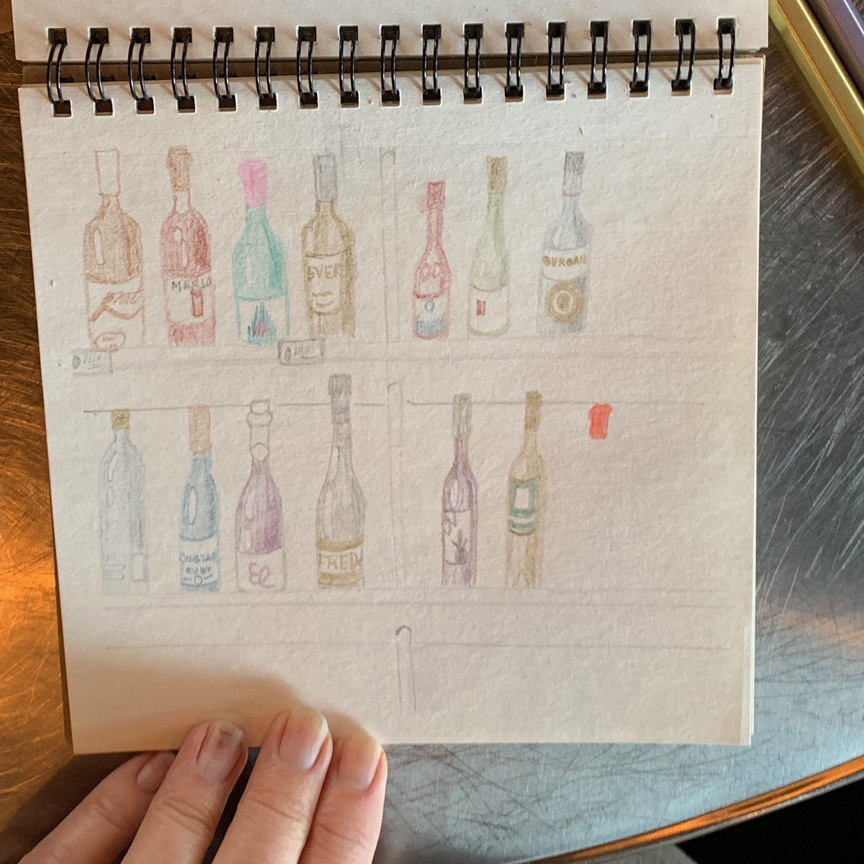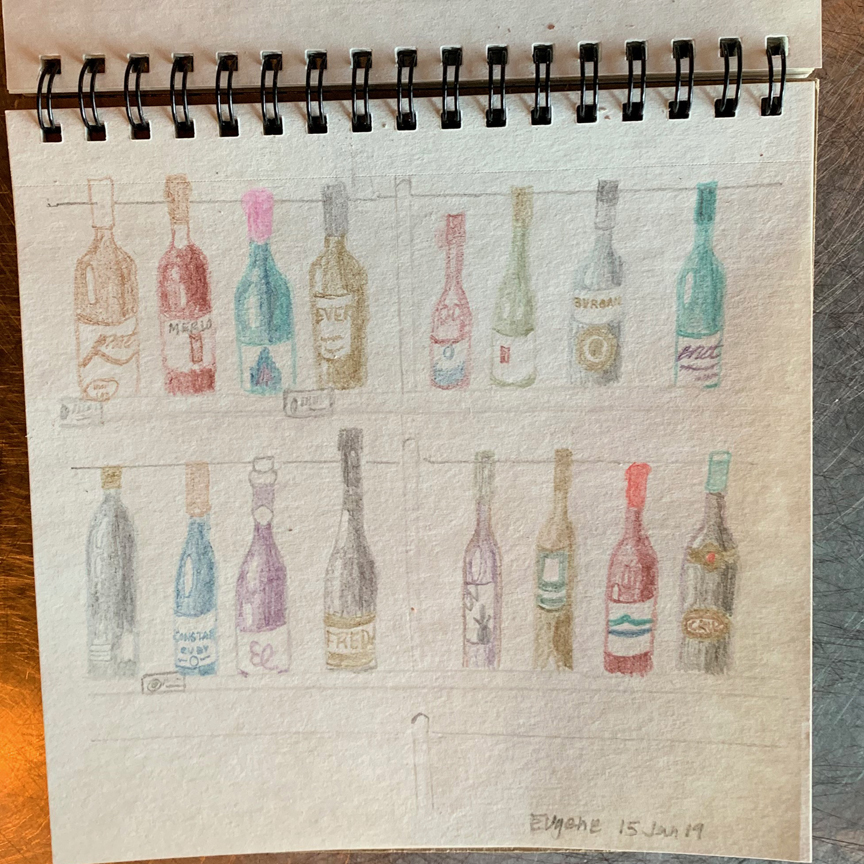 Jude was mesmerized by the wine bottles in the shelf display.  The questions: do them all? what about the bottoms? Pure whimsy wins!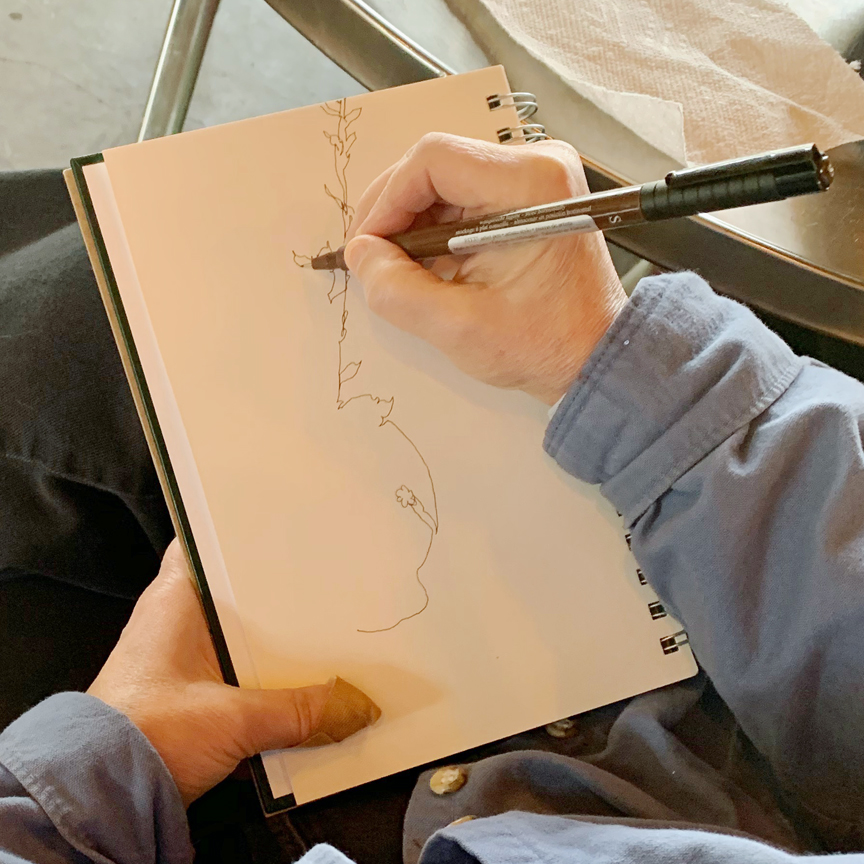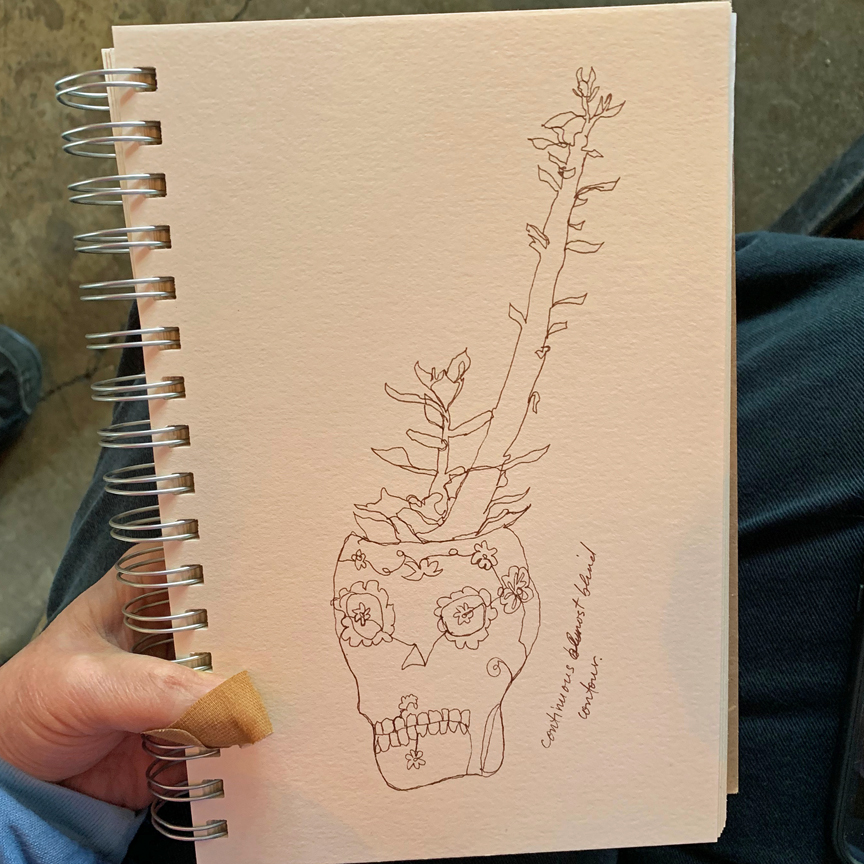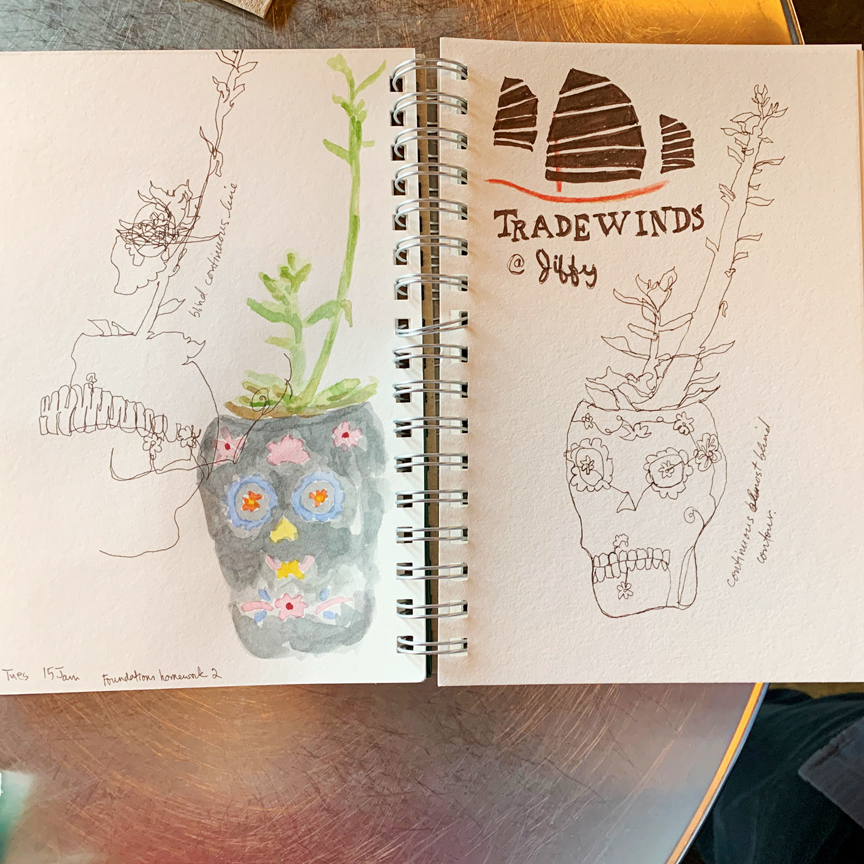 Daisy started out doing a "blind" drawing (not looking at her page), then another looking, a loose watercolor, and the store logo. Yes!