Allan Bros. on 5th St, Eugene, OR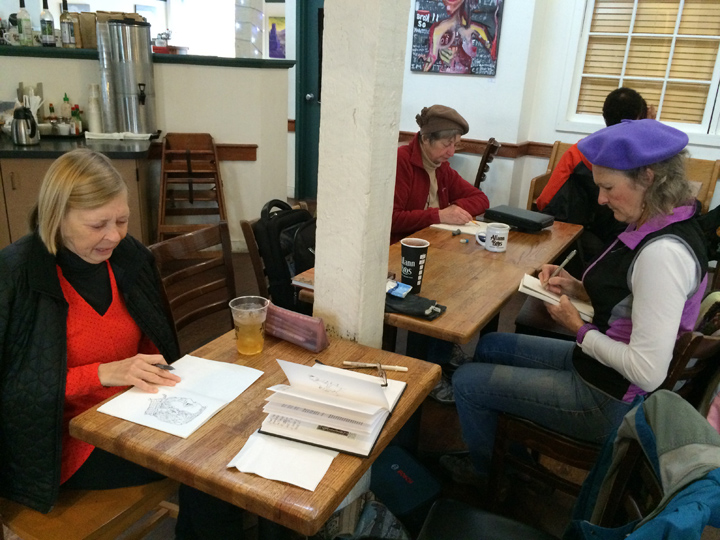 The early gatherers – Barb Shirk, Heidi Sachet, Sandy Larkin, & Jane behind the camera.  Looked like serious sketching going on!
Then we got a look at Sandy's shirt! Cracked everybody up!
Back to work – sitting in the middle of the room at the coffee shop gave everyone a view of people to draw in all directions.
Jane chose Penelope's view above, but did it at an angle on the page (her approach to keeping it simple); Sandy did the girl across from us.
Heidi says the thing about your "model" leaving is that you get to finish it the way you want. She goes onto a design definition, and Penelope to adding color.
Sandy tries a Betty Edward's suggestion – draw the sketch upside down! Did it work? (Book courtesy of Barb Shirk, from an earlier visit to a fascinating show at the Schnitzer Museum.)
Here's a view of Barb's "models" and here's how she added values.