Tradewinds @ Jiffy, Eugene, OR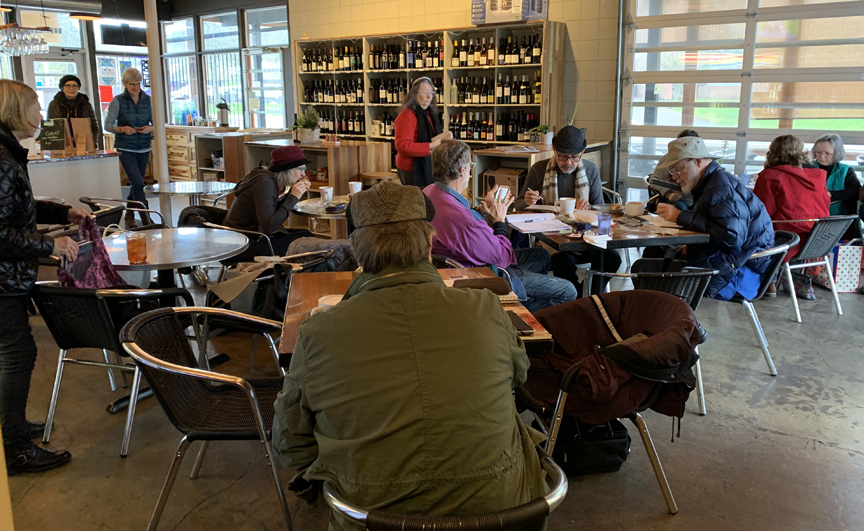 It was a little cooler here this week, so all 18 of us sketched inside!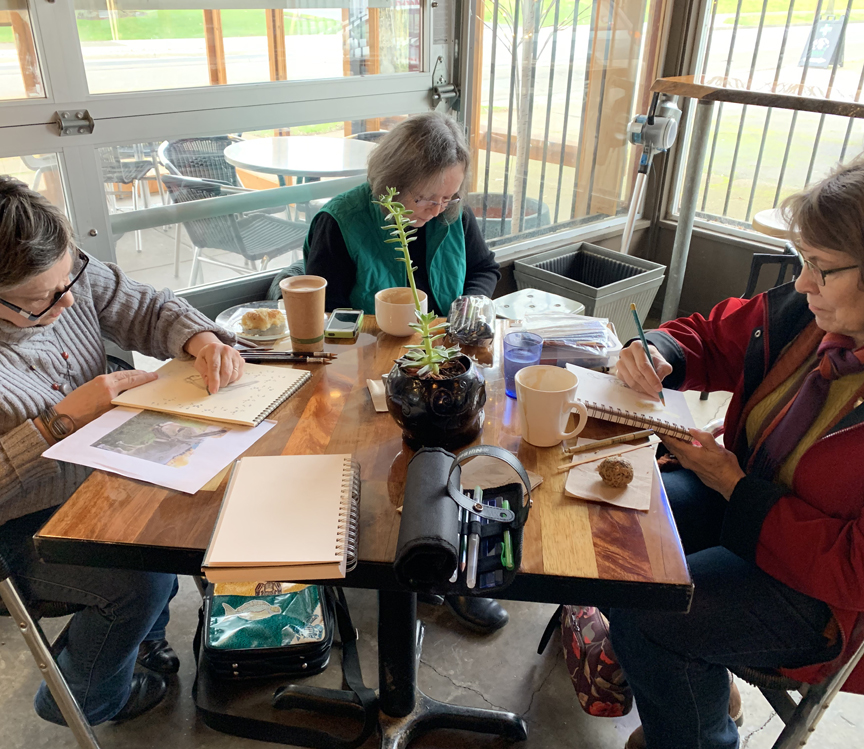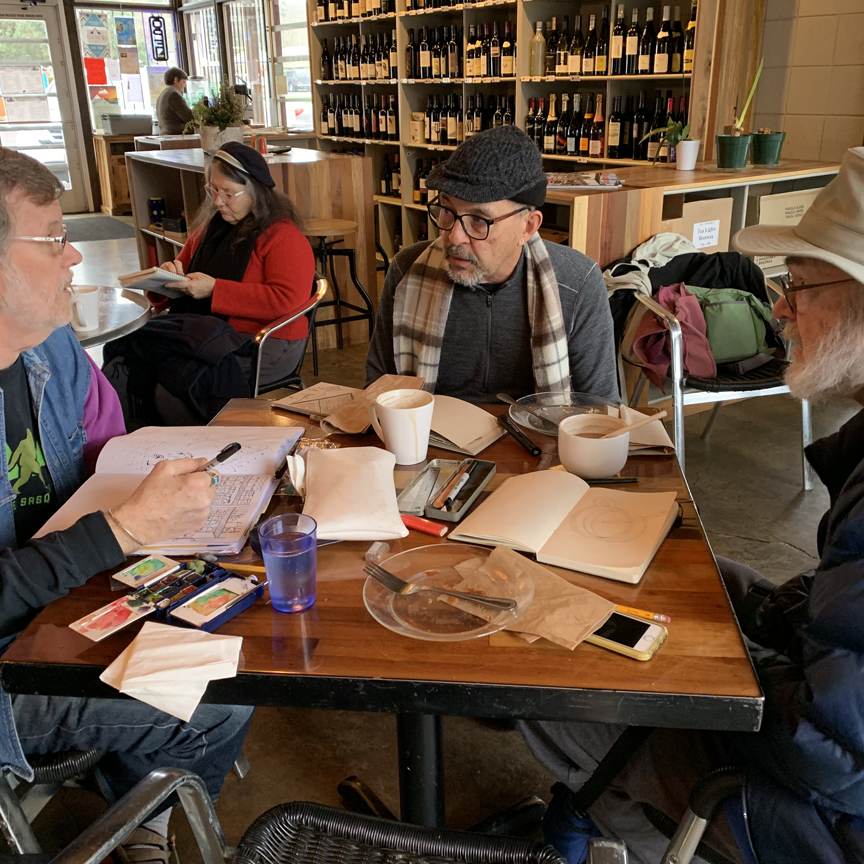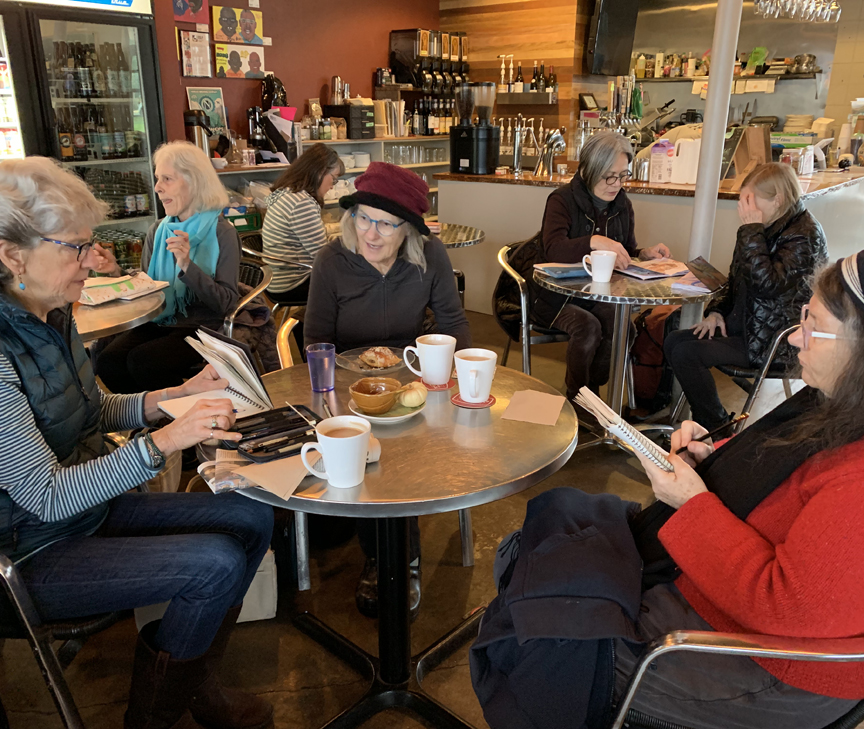 Wanda, Marsha, Bev; Jim, Laura, Hugh, Ken; Penny, Barb So, Sandy, Satoko, Barb Sh, Laura. (Missing: Ken, Lealan, Serge, Jane, Daisy.)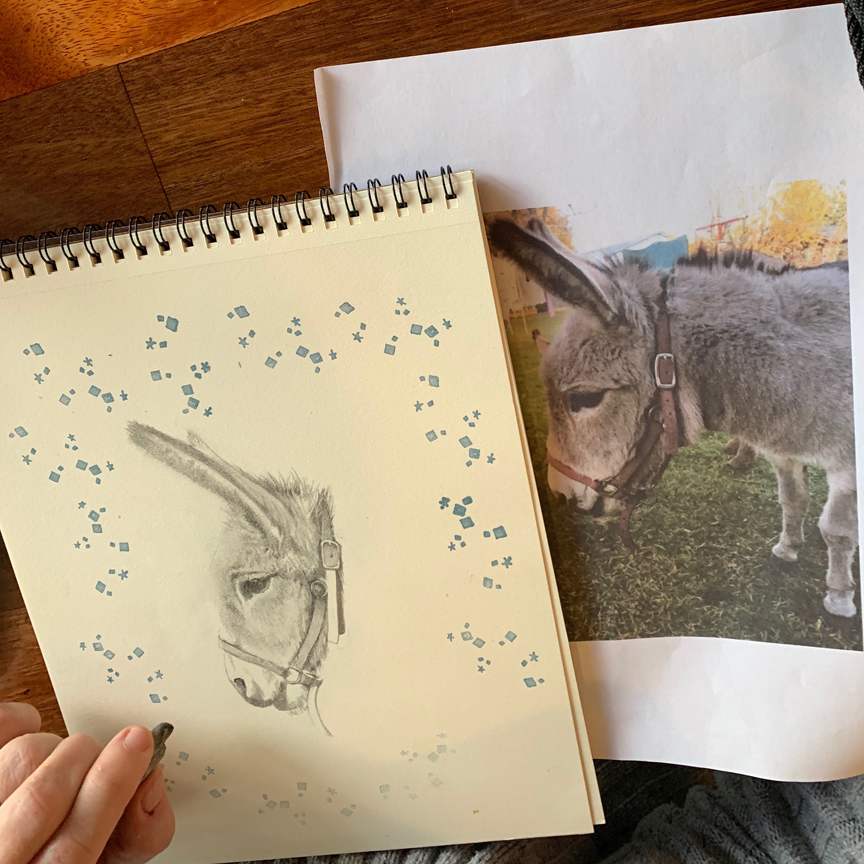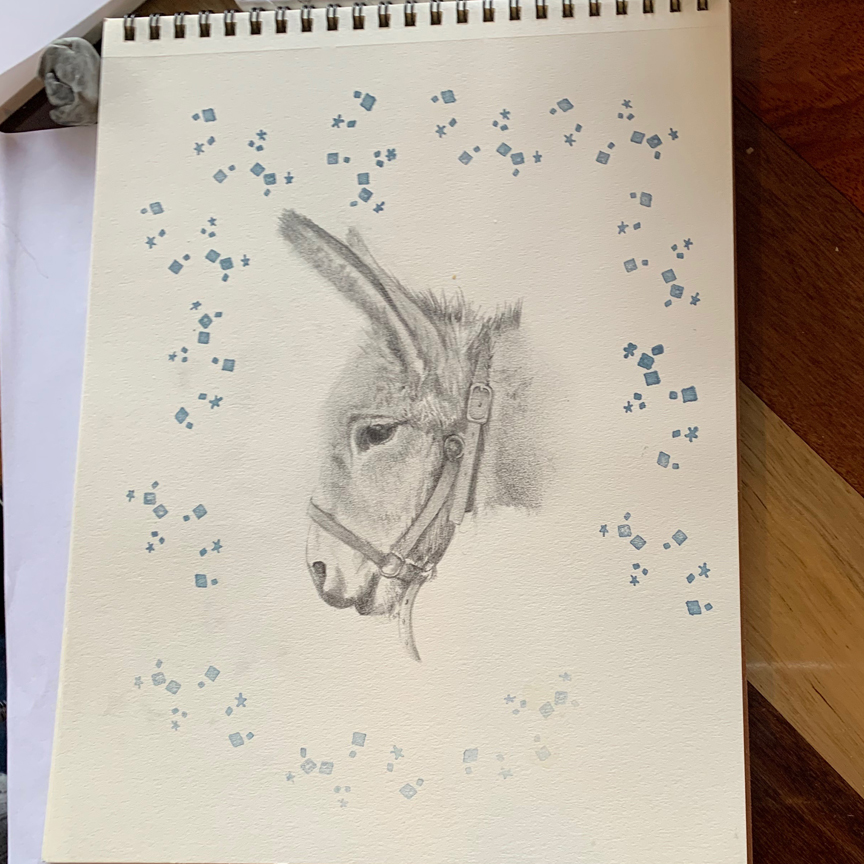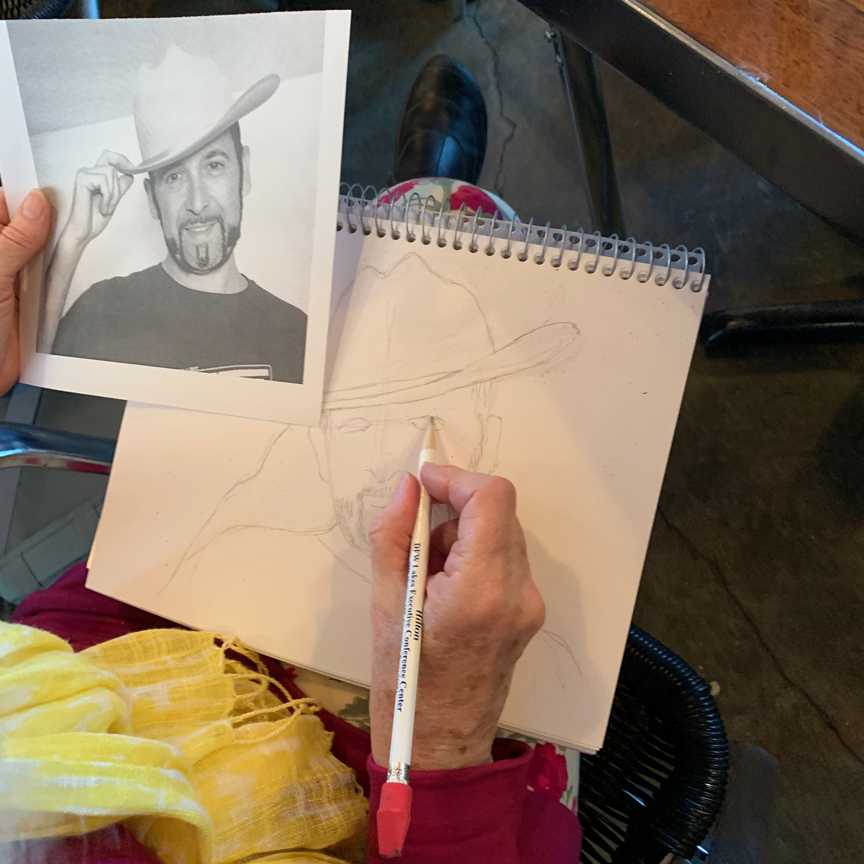 Wanda is new to our group, and came with photos to draw. She may be new to us, but she clearly has developed skills!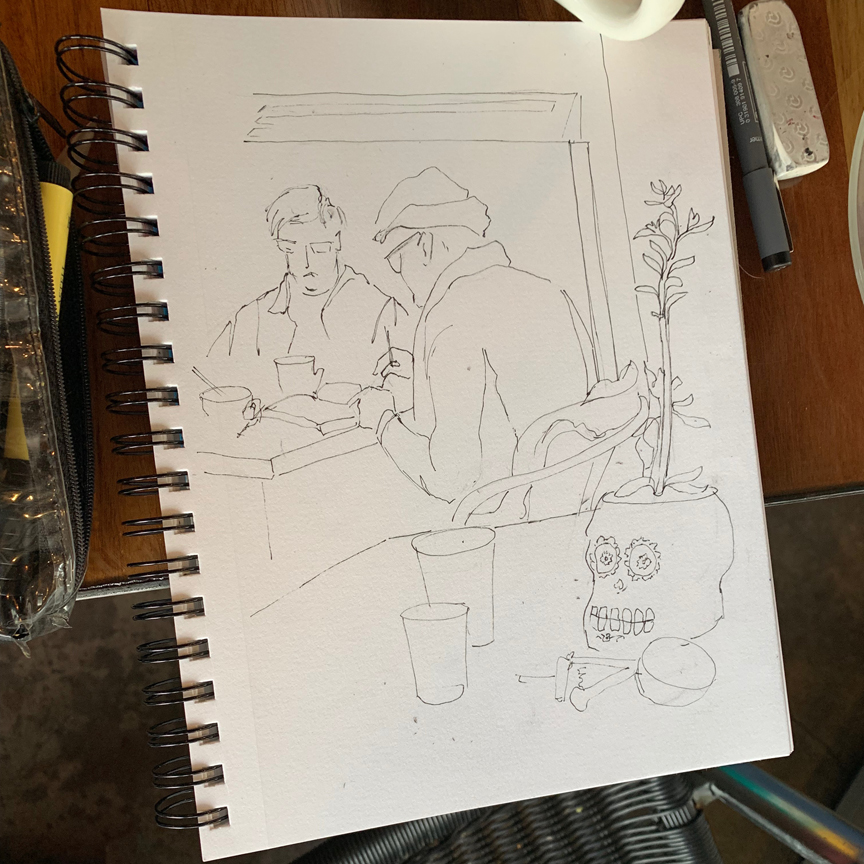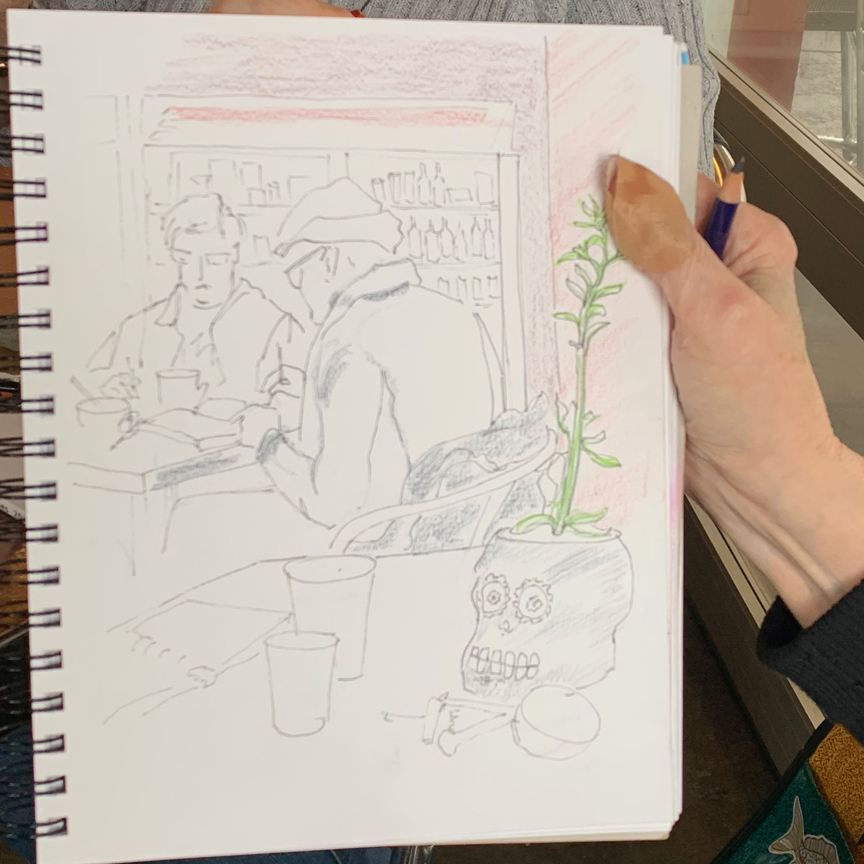 Marsha is really branching out in her sketching – this is not a simple object.  Her sketch of Jim and Hugh within the context is alive!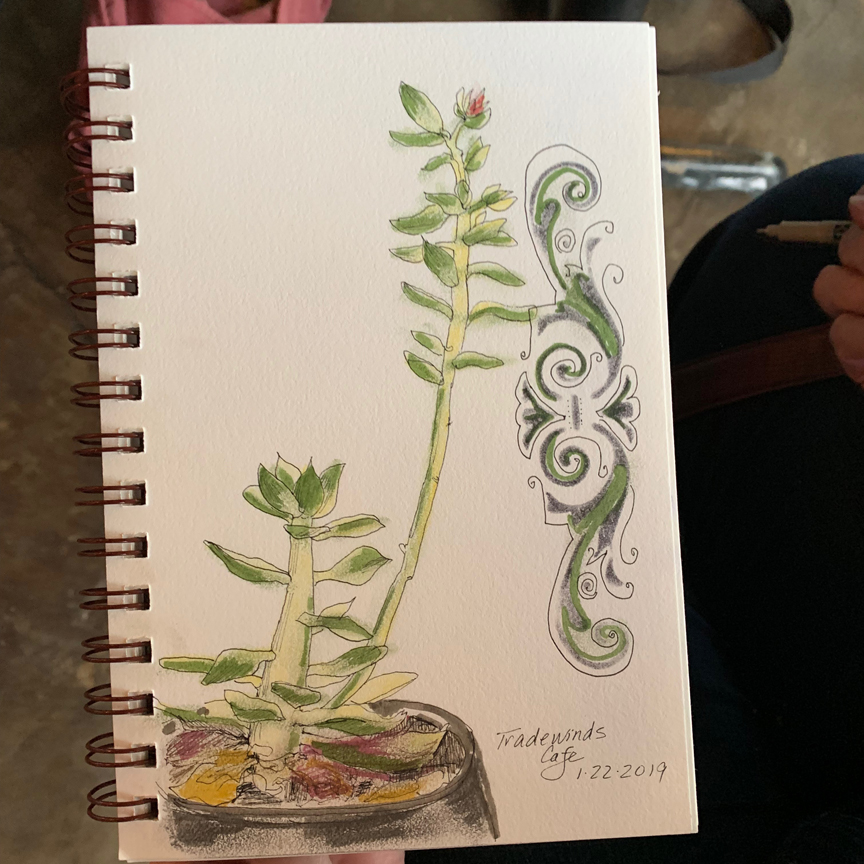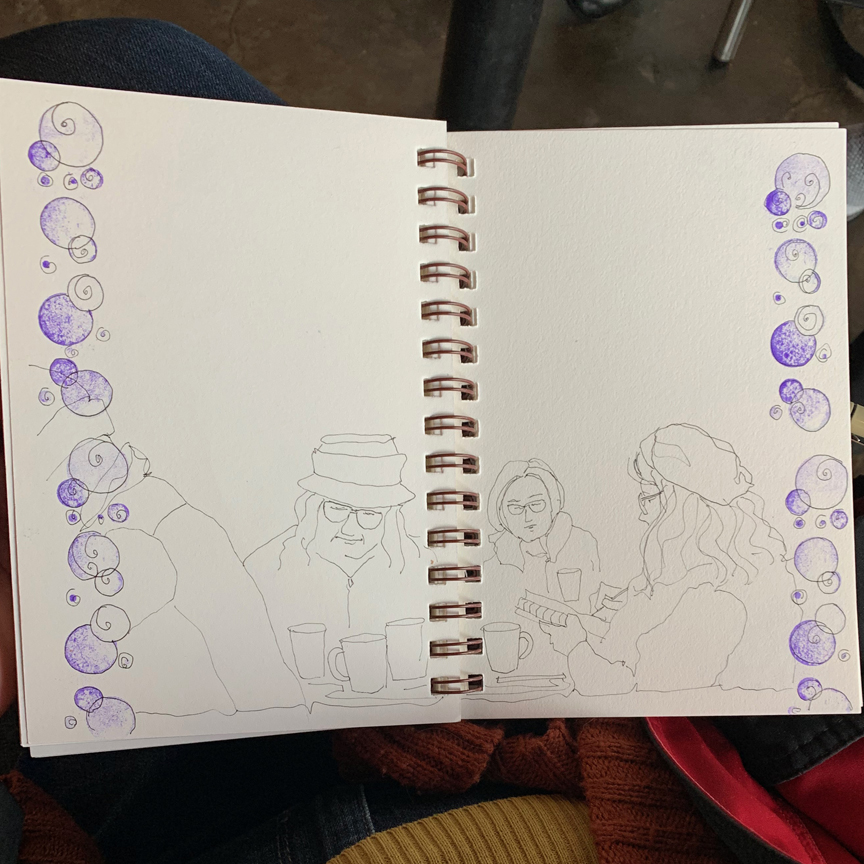 Speaking of alive, Bev's succulent sketch is sure alive, nicely complemented by her sketch of the people beyond Jim's back.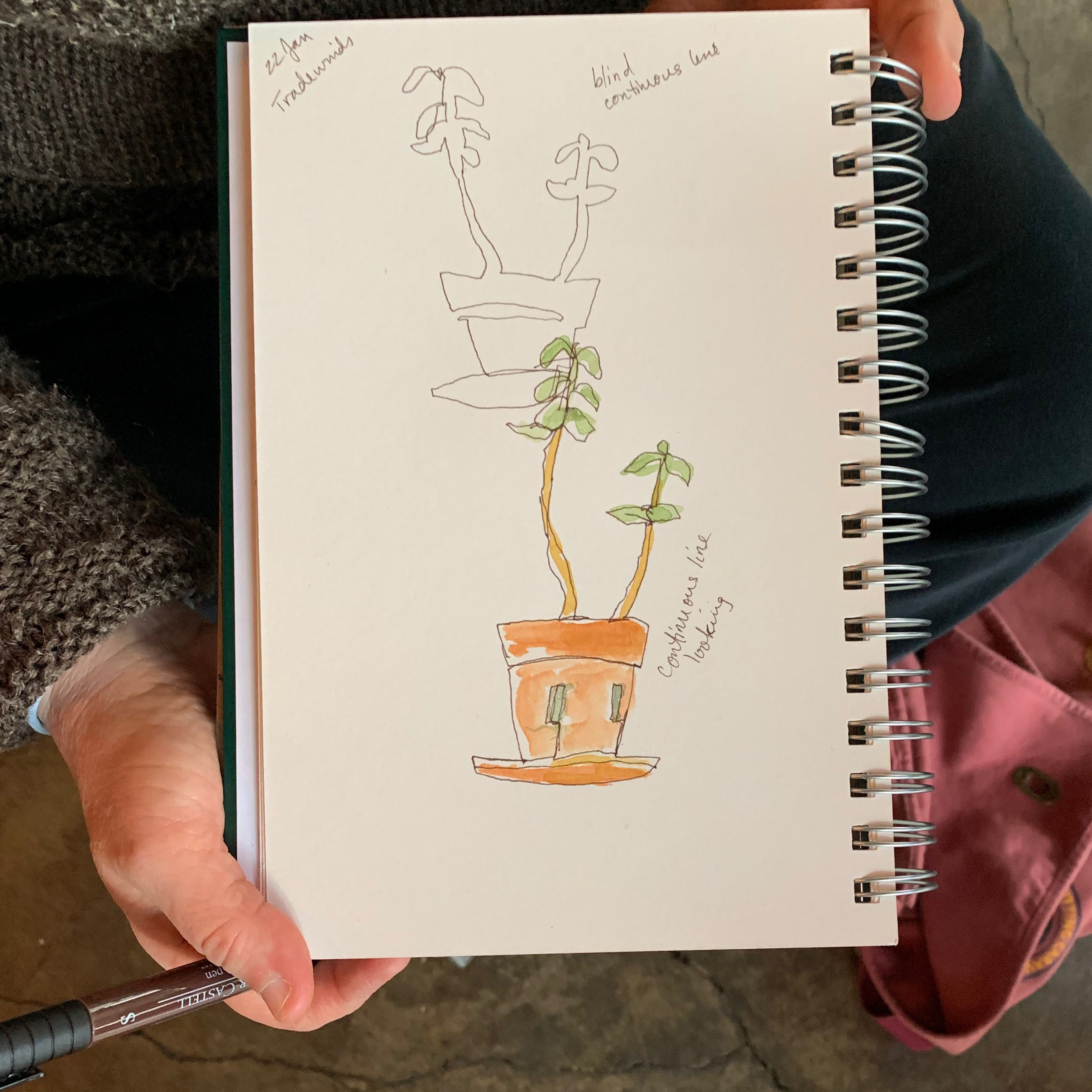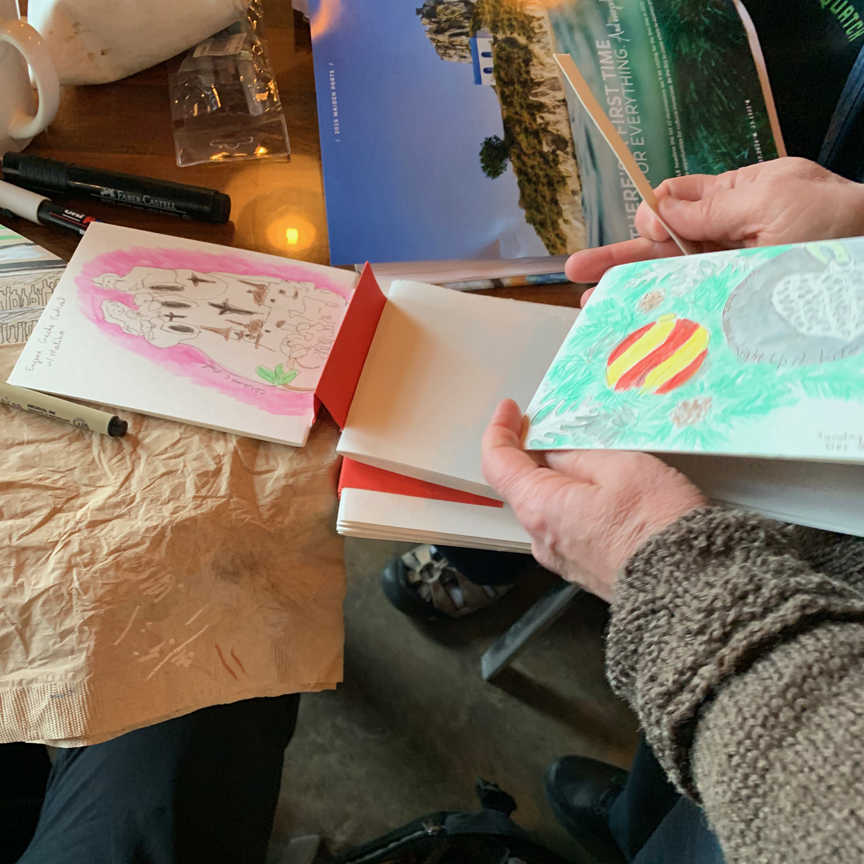 Daisy is having such fun with continuous line sketching. She also brought an "add a page" book for travel sketching – neato!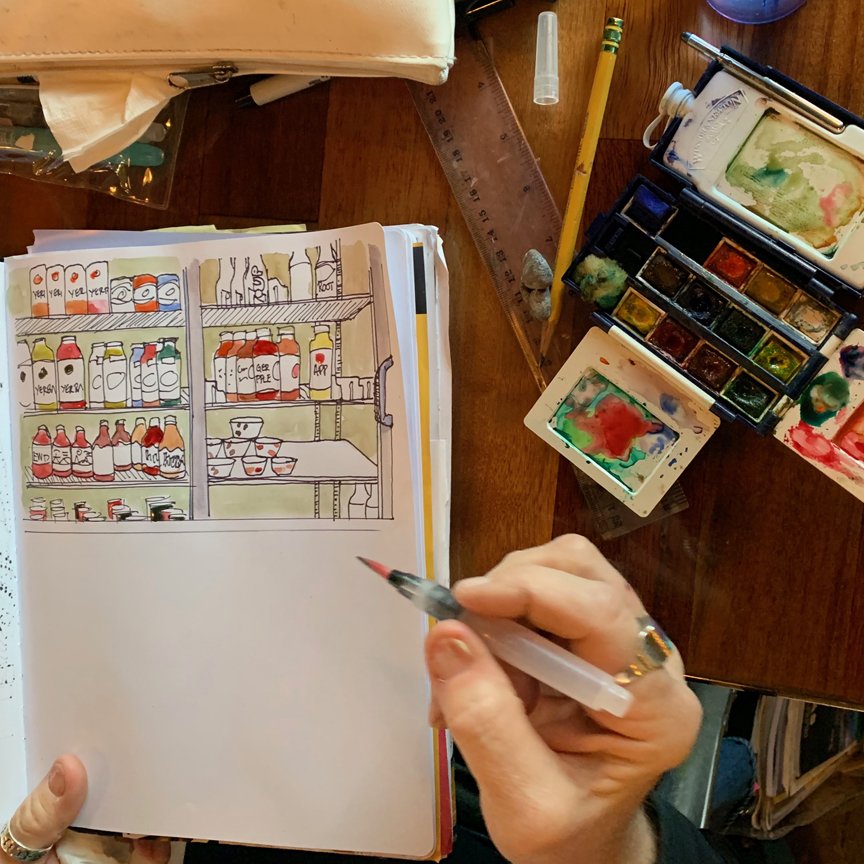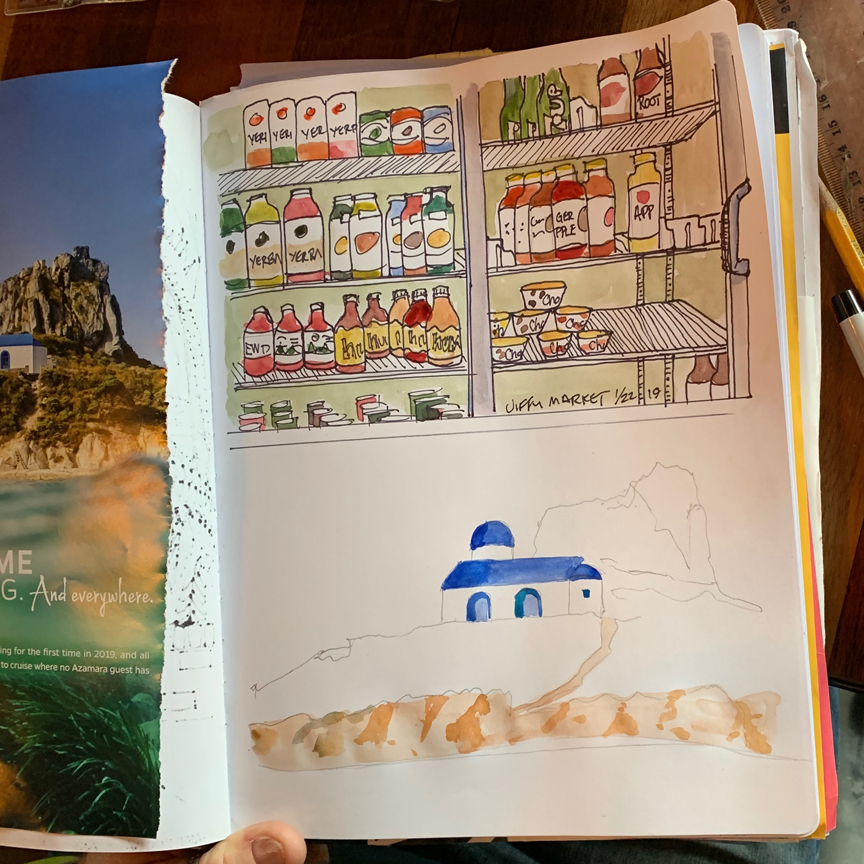 Jim astonished us with his quickly done sketch of the refrigerated case in front of him, then on to a landscape sketch from a magazine.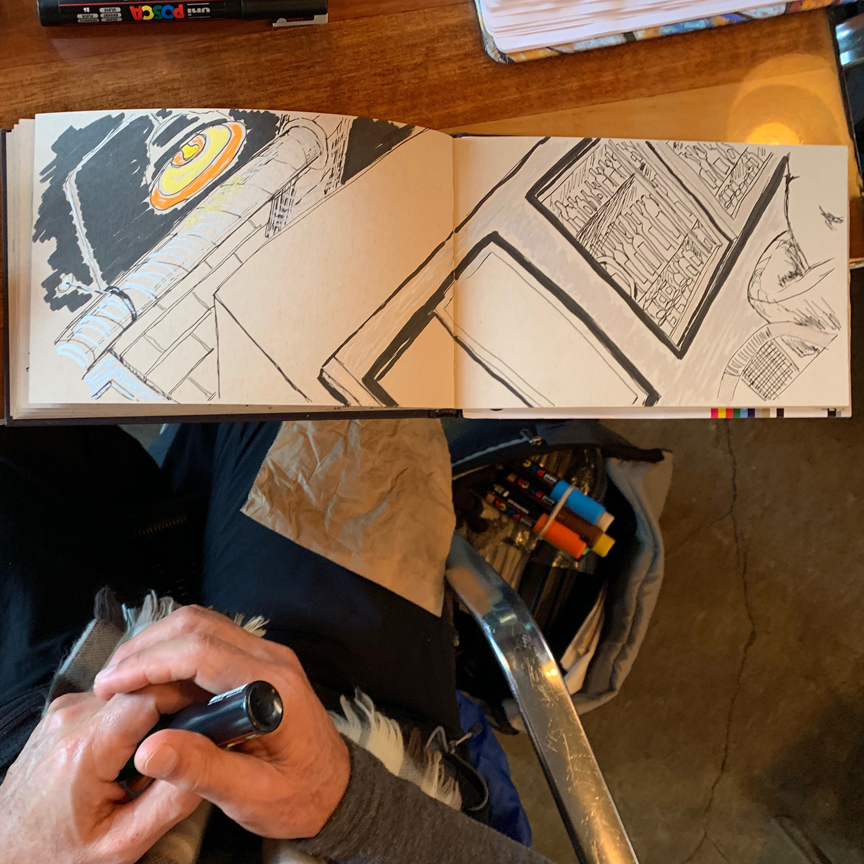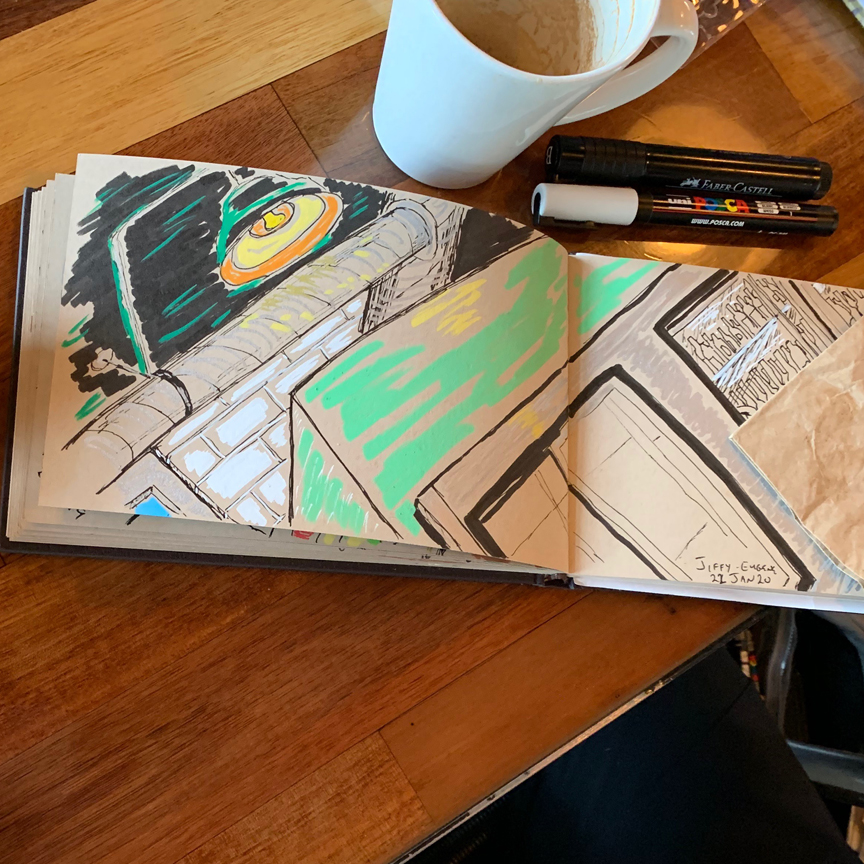 Hugh's still askew, doing an interior sketch at a diagonal slant – wow!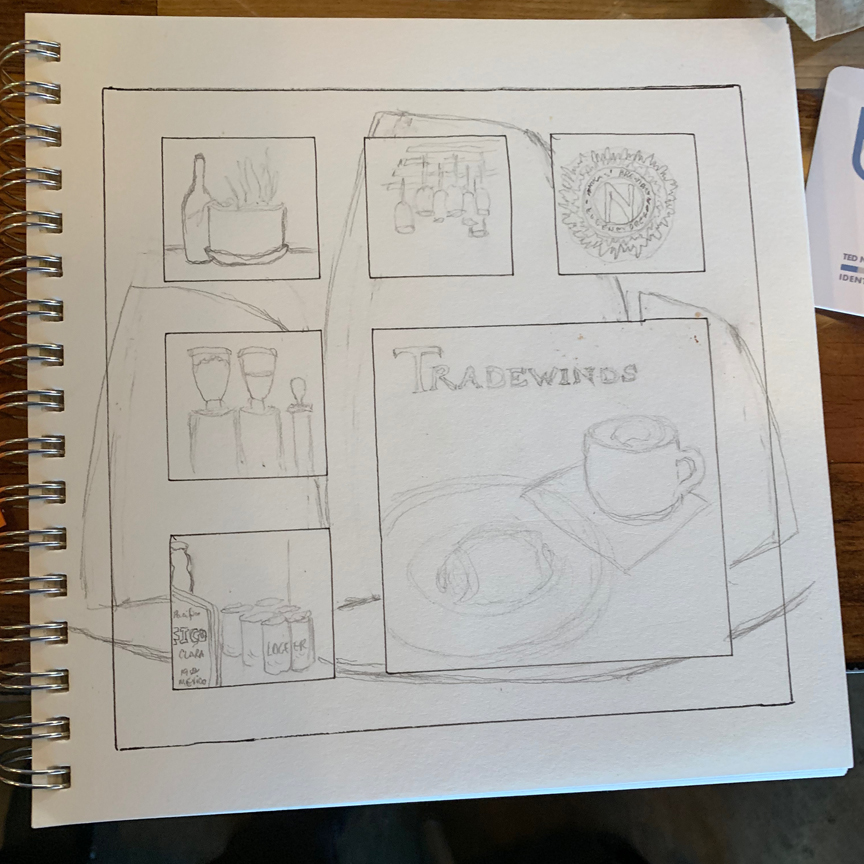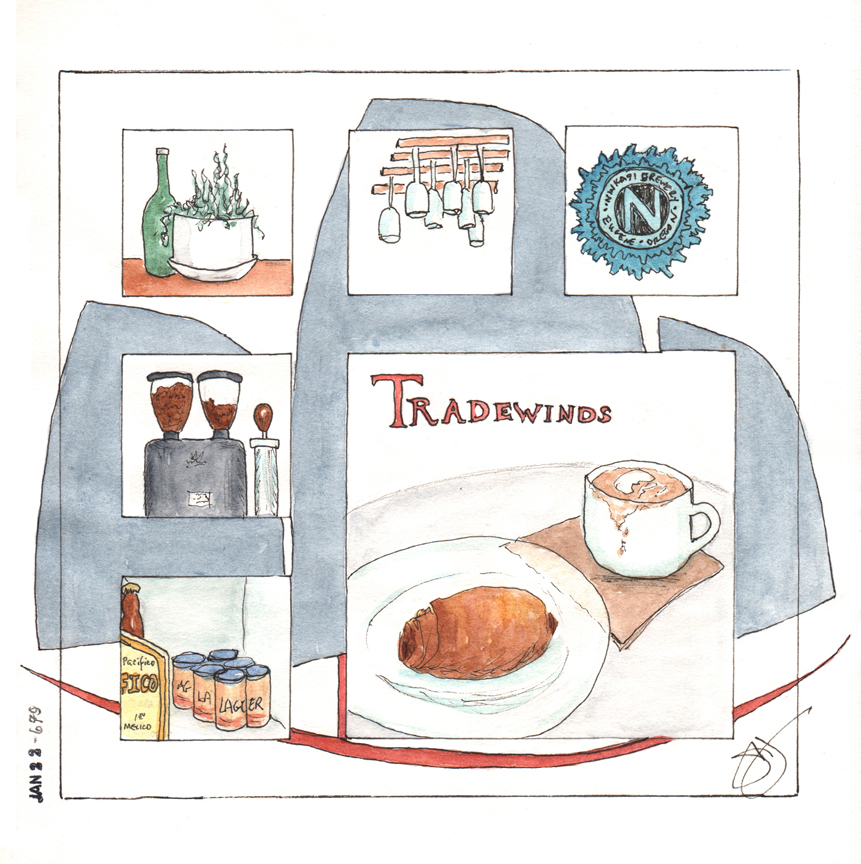 Jane borrowed Katie's squares format to do little vignettes of what she saw around her, then a background of the logo. Does it work?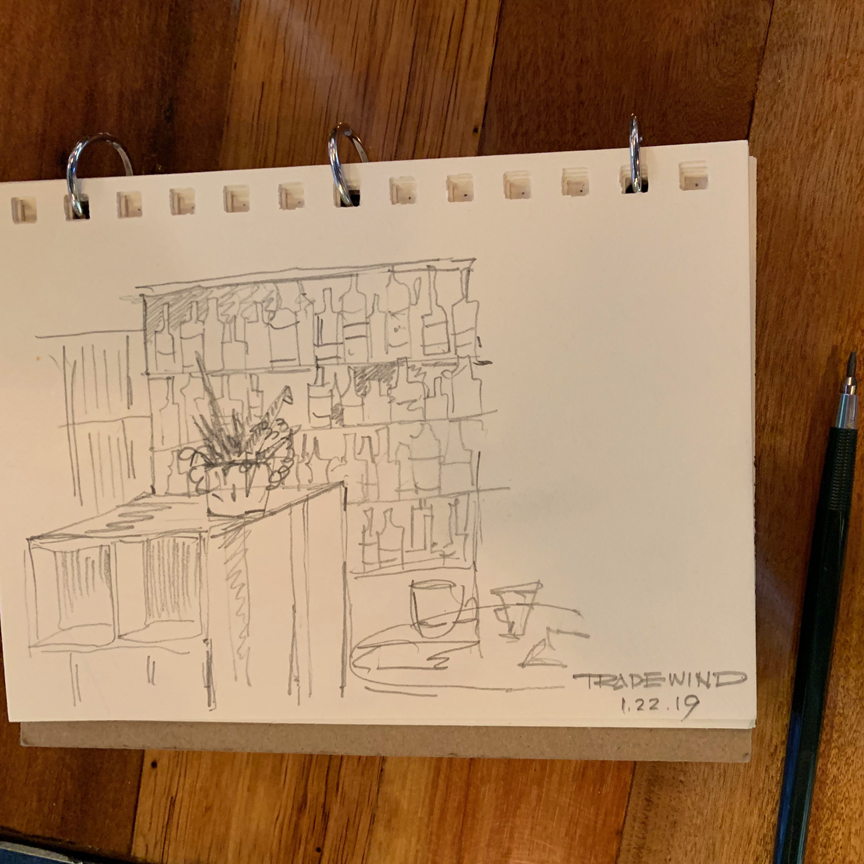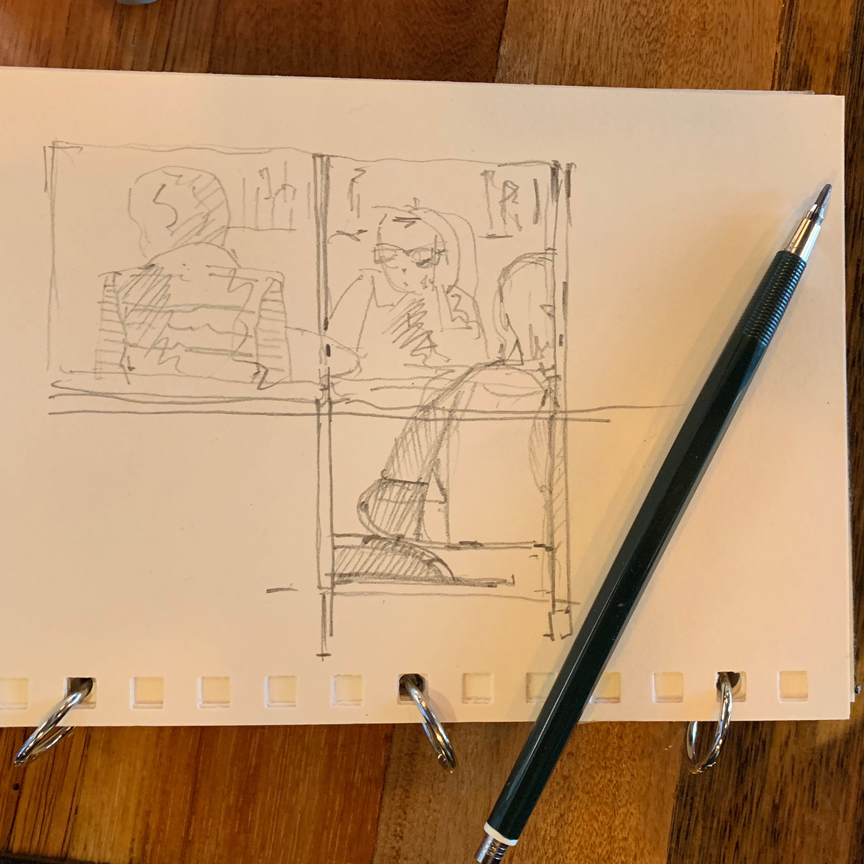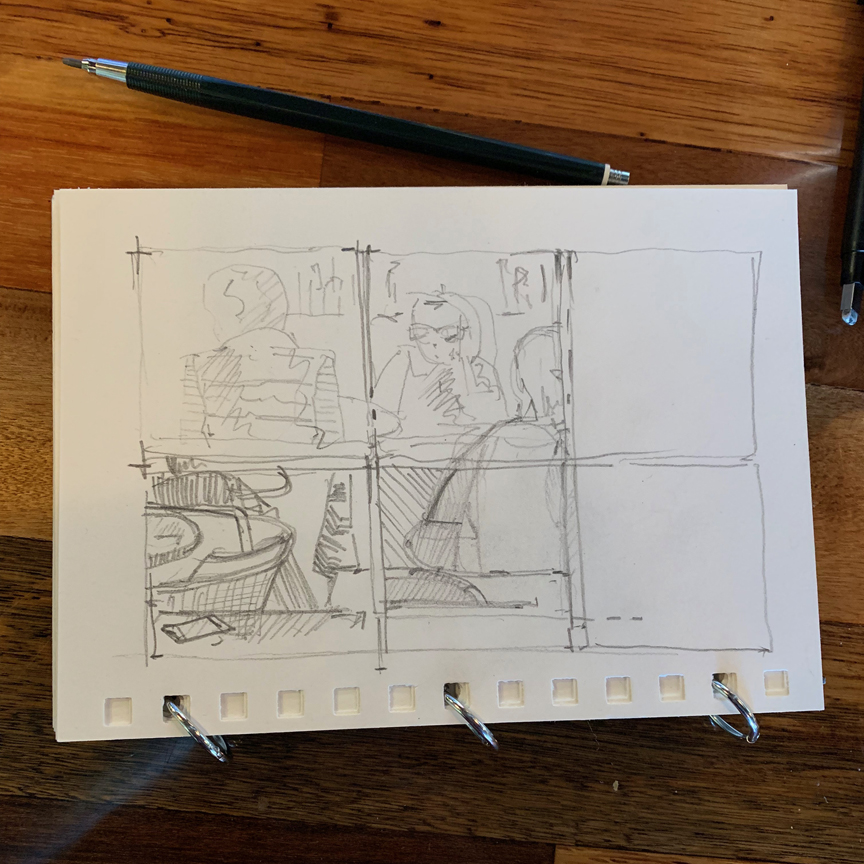 Serge did two very different sketches of the scenes at Tradewinds, borrowing the squares idea for window frames. Yes, it works here!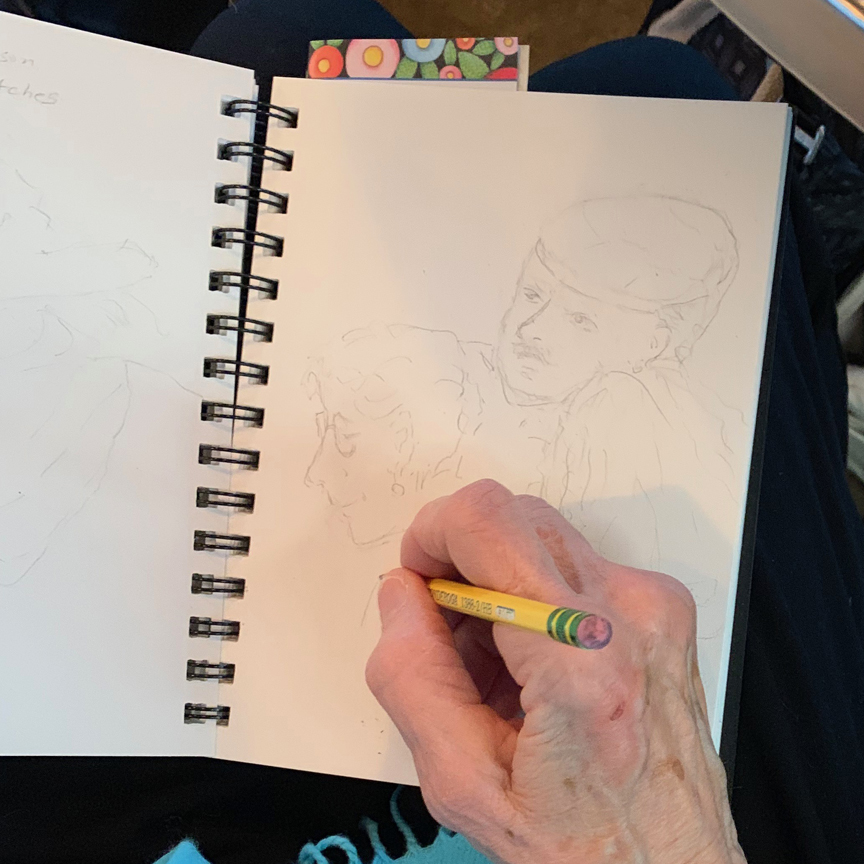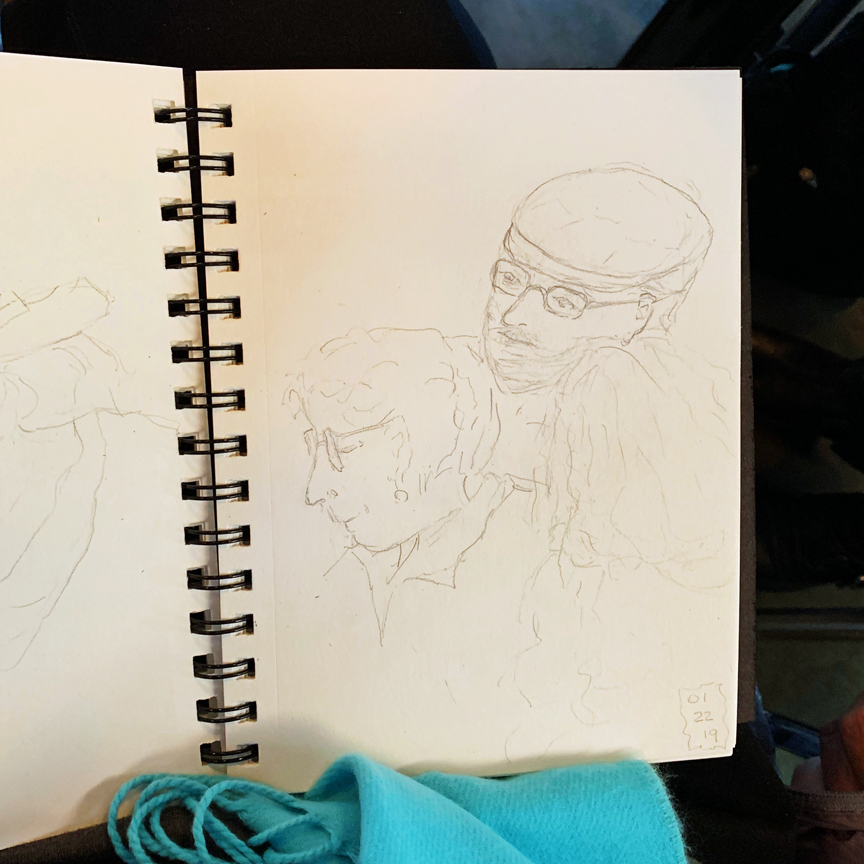 Barb So resorts to a favorite sketch topic – the people around her!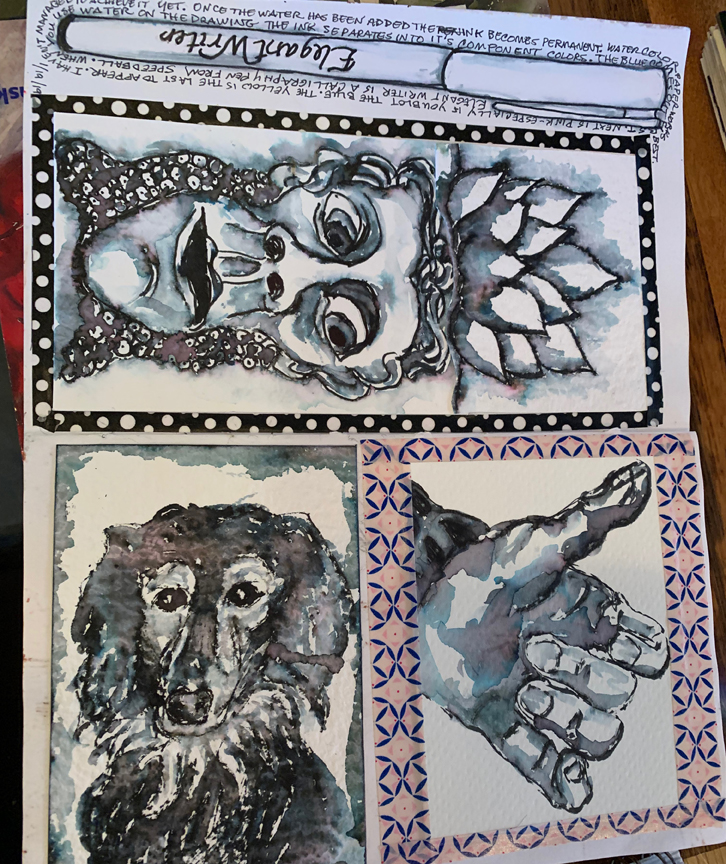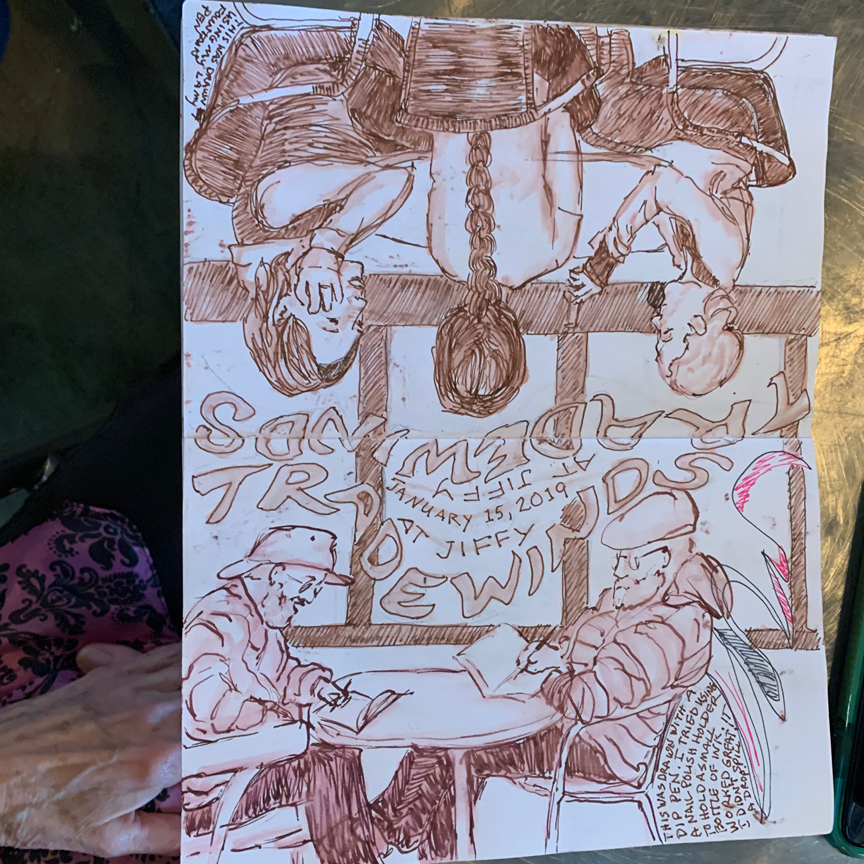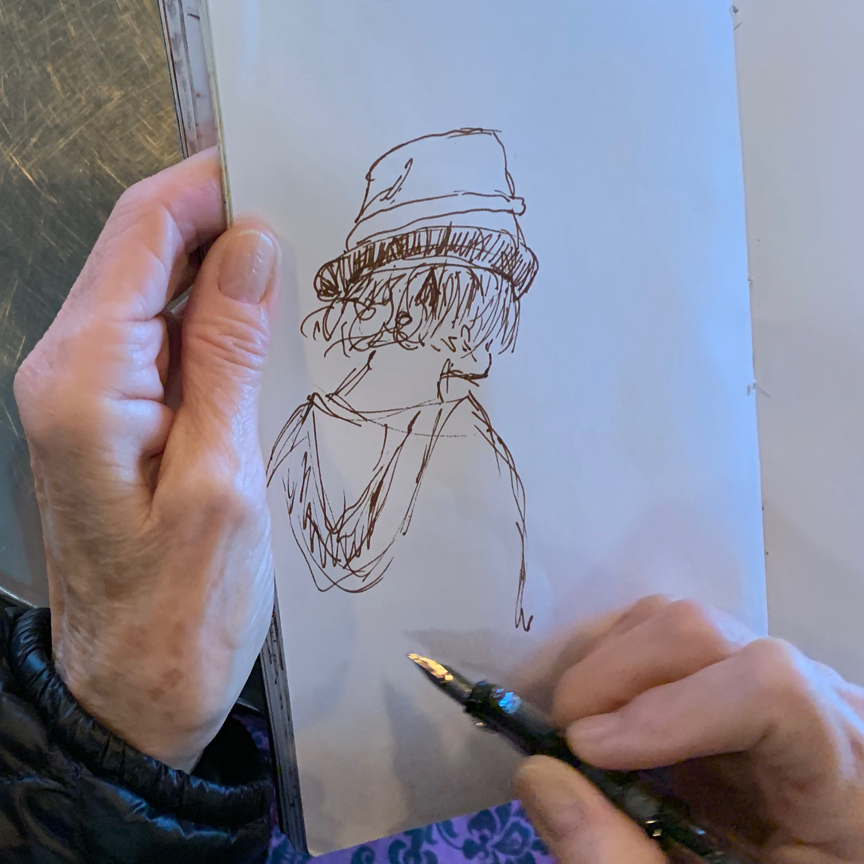 Barb Sh had an Elegant Writer sketch, then a folded two-way sketch. Then she began a delightful sketch of another sketcher – Sandy!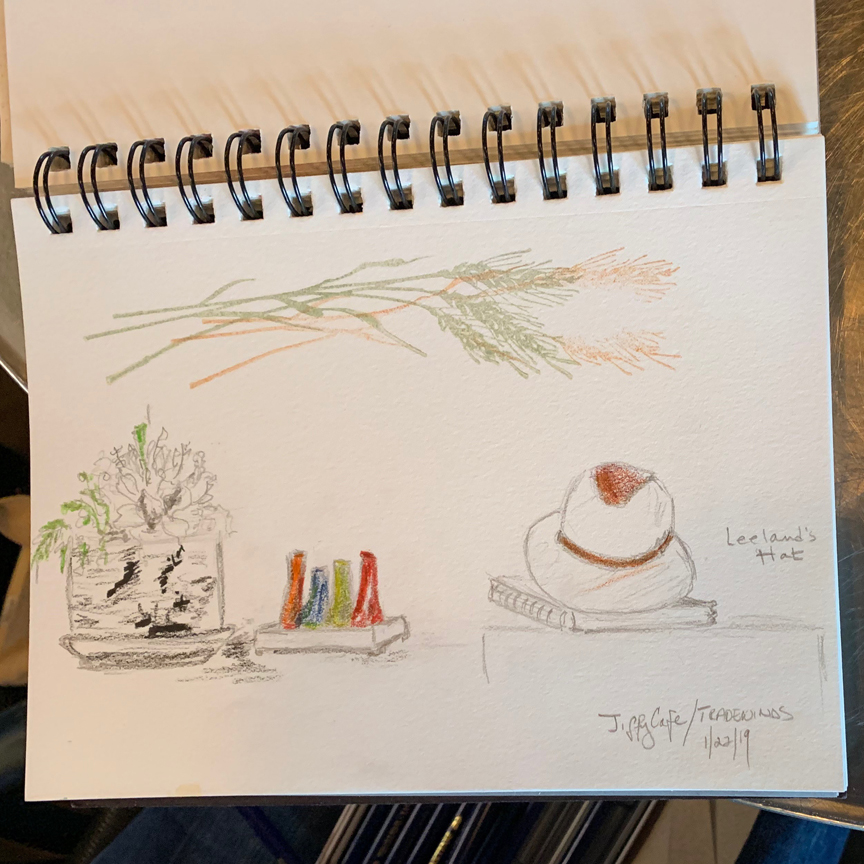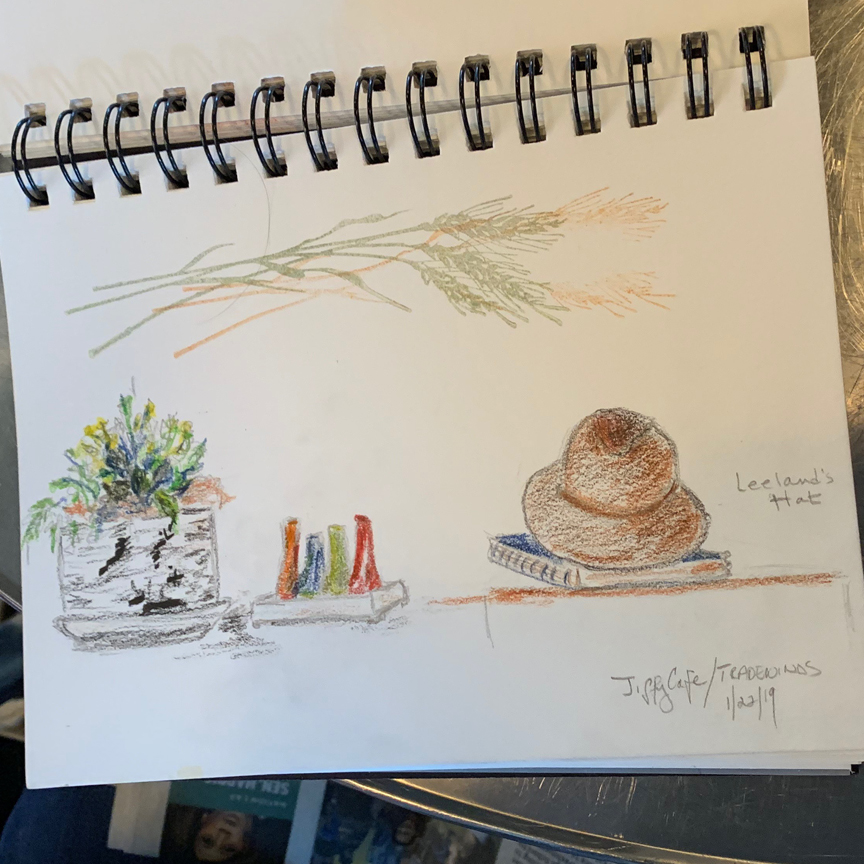 Penny took the opportunity to sketch the items on the table in front of her, including Lealan's hat and sketchbook. Love that hat.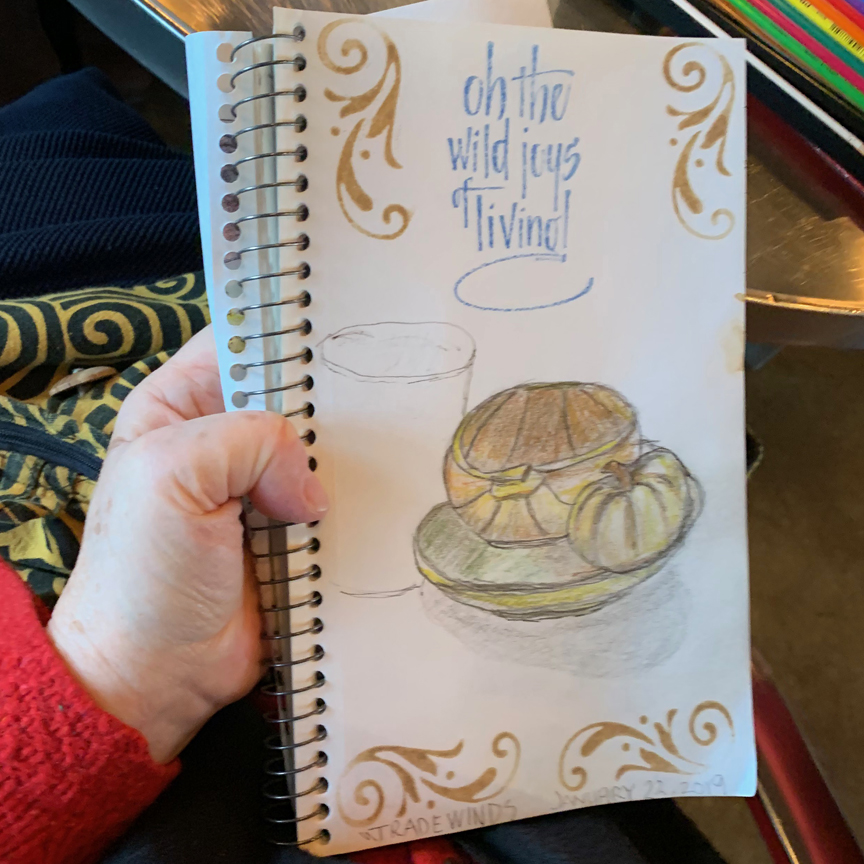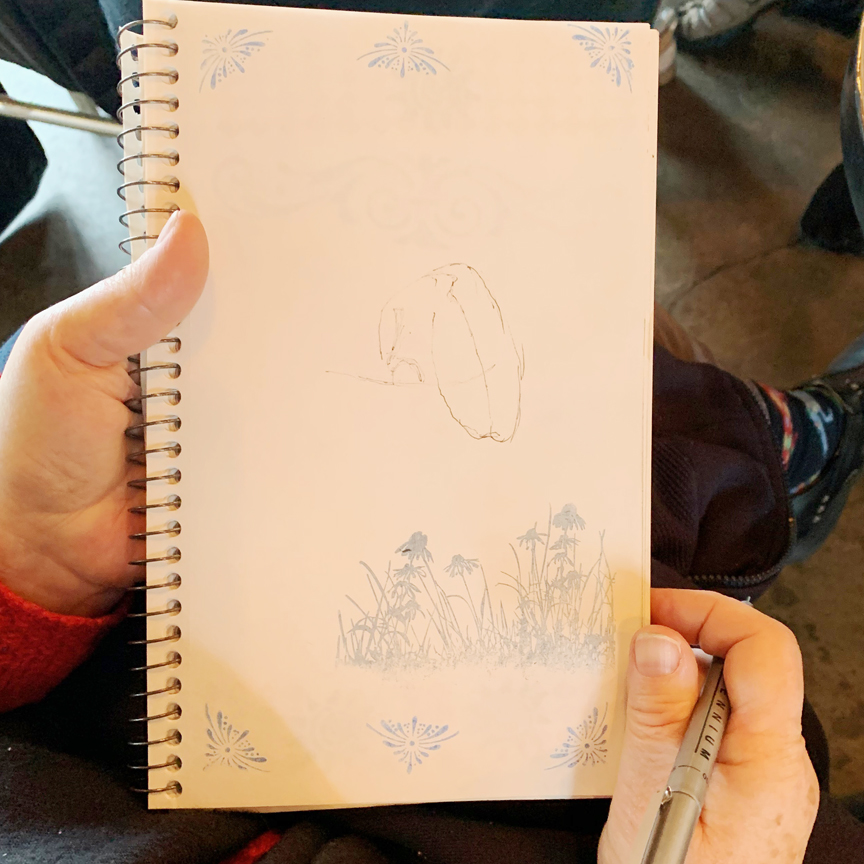 Laura sketched what was on the table in front of her, and then began a mystery sketch…you'll have to come back to see what it was!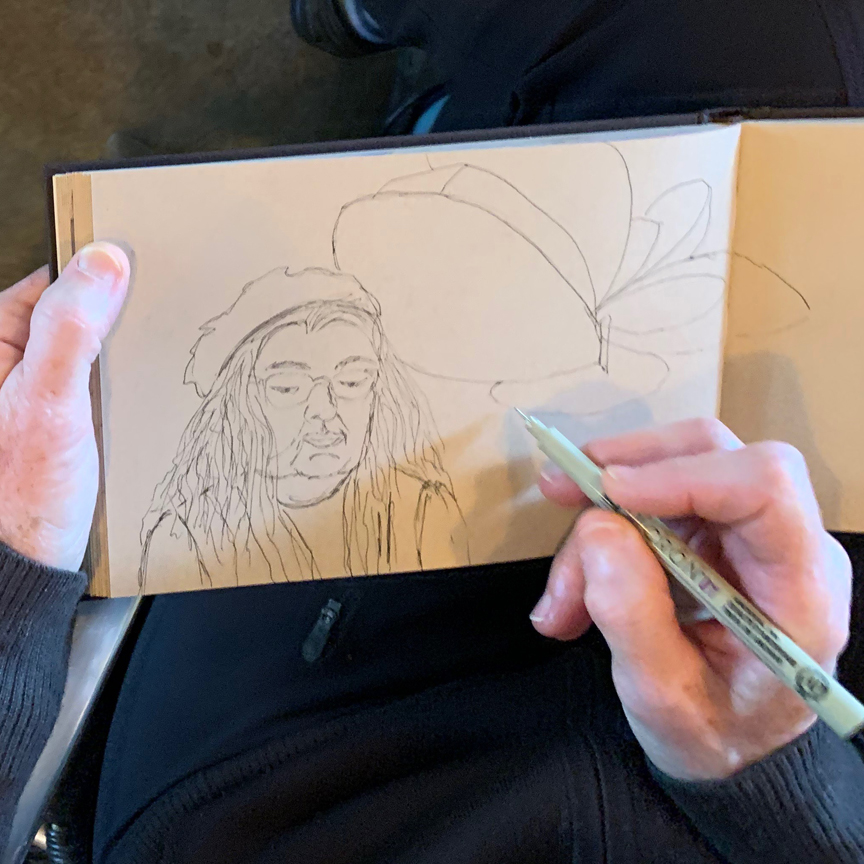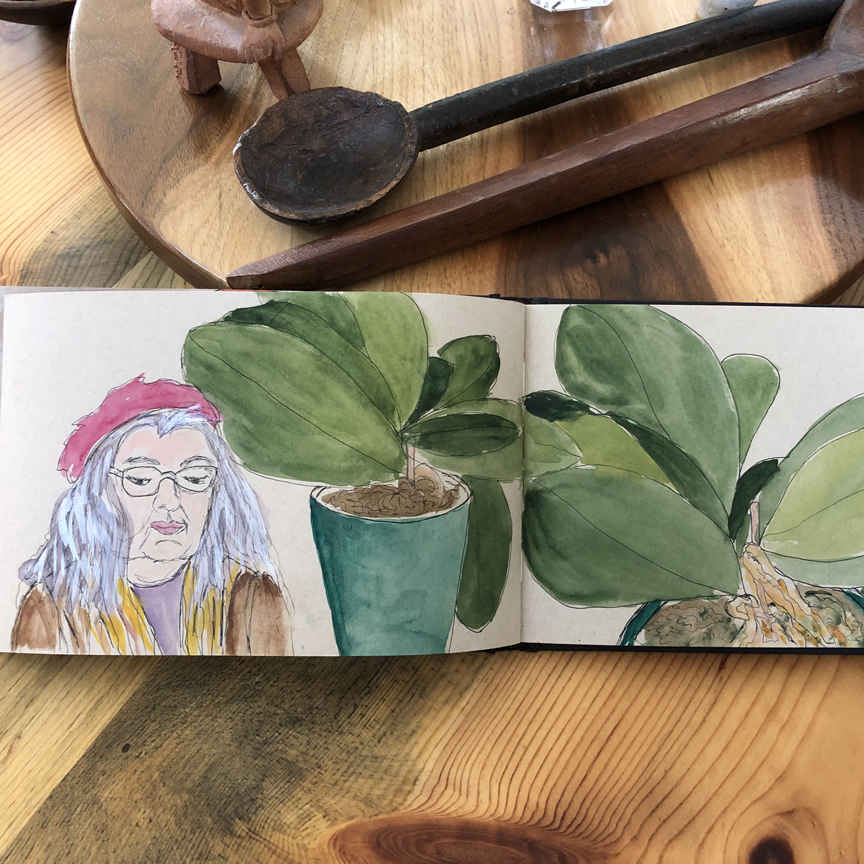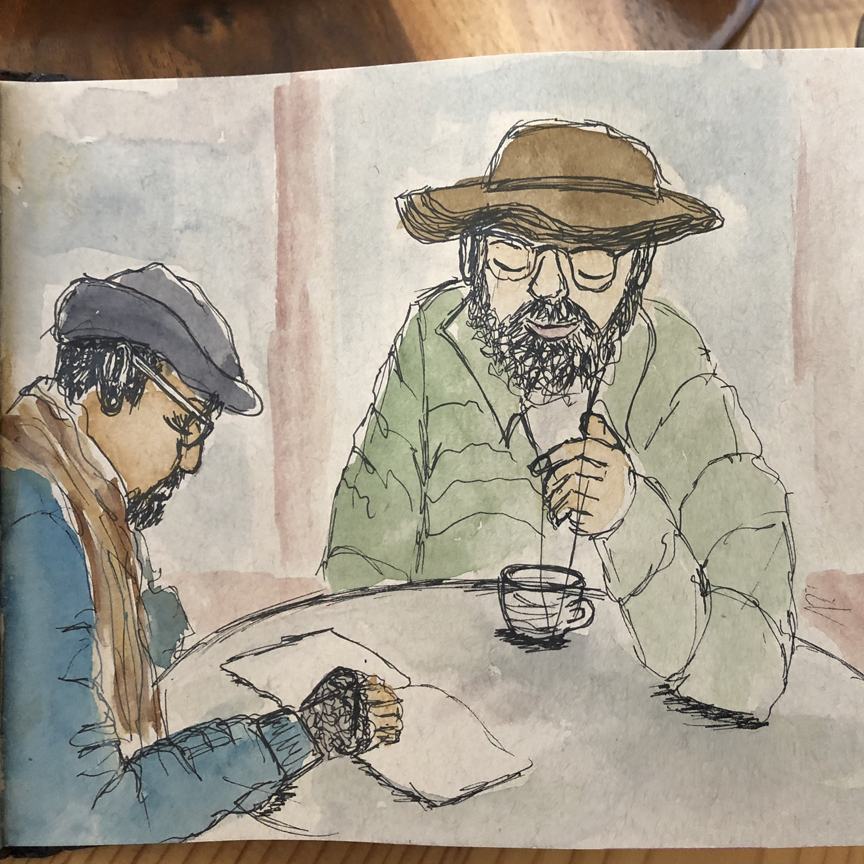 Sandy did a sketch of Laura behind plants at the table, and then of Hugh and Erik. Did I say we frequently sketch each other? Oh yes.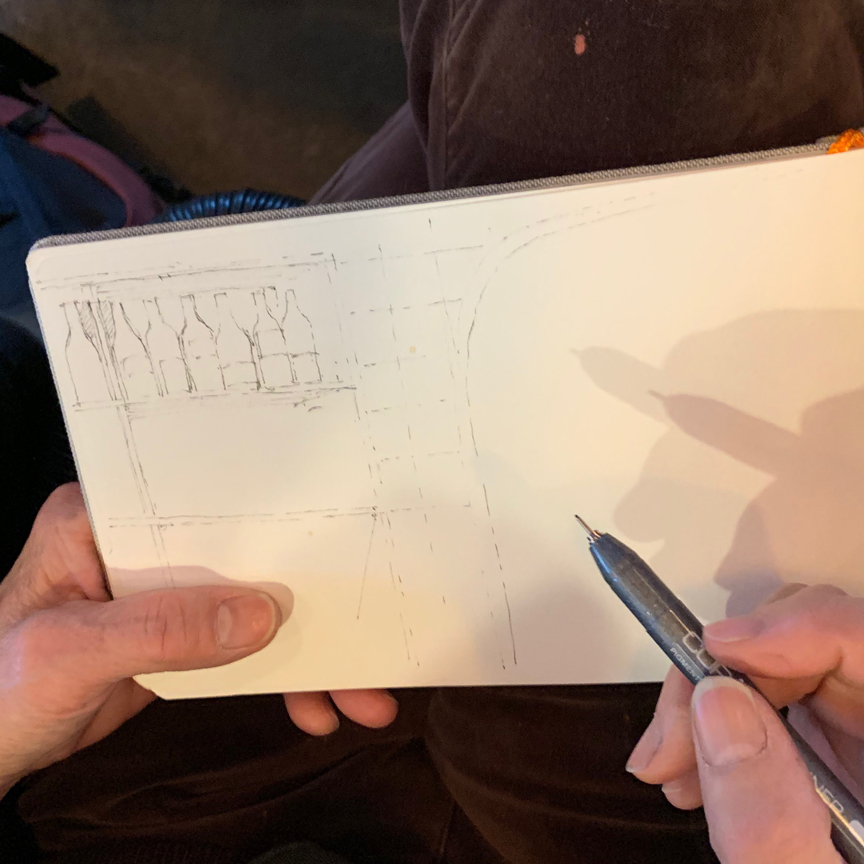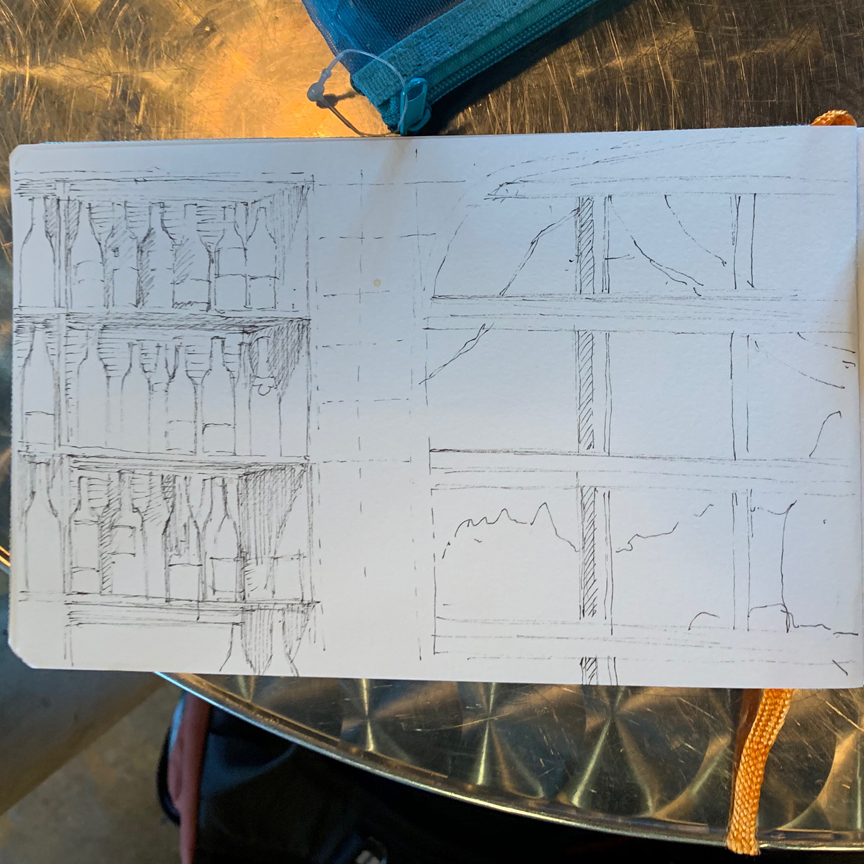 Satoko is fast at capturing a bit of a scene around her, and includes values hints, too. We love having her sketch with us.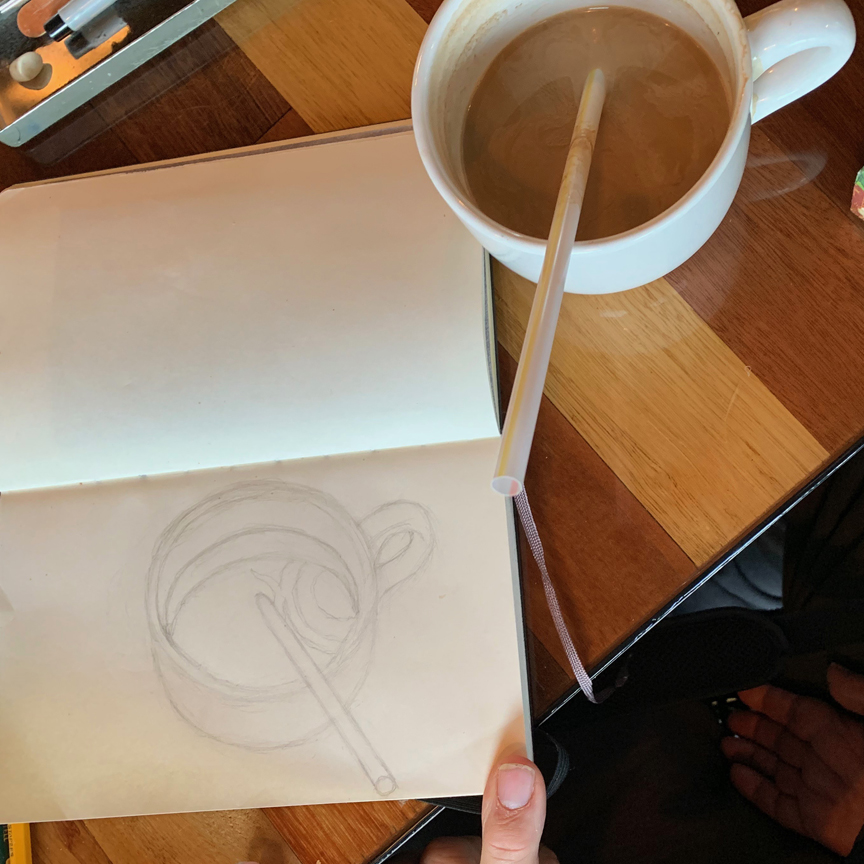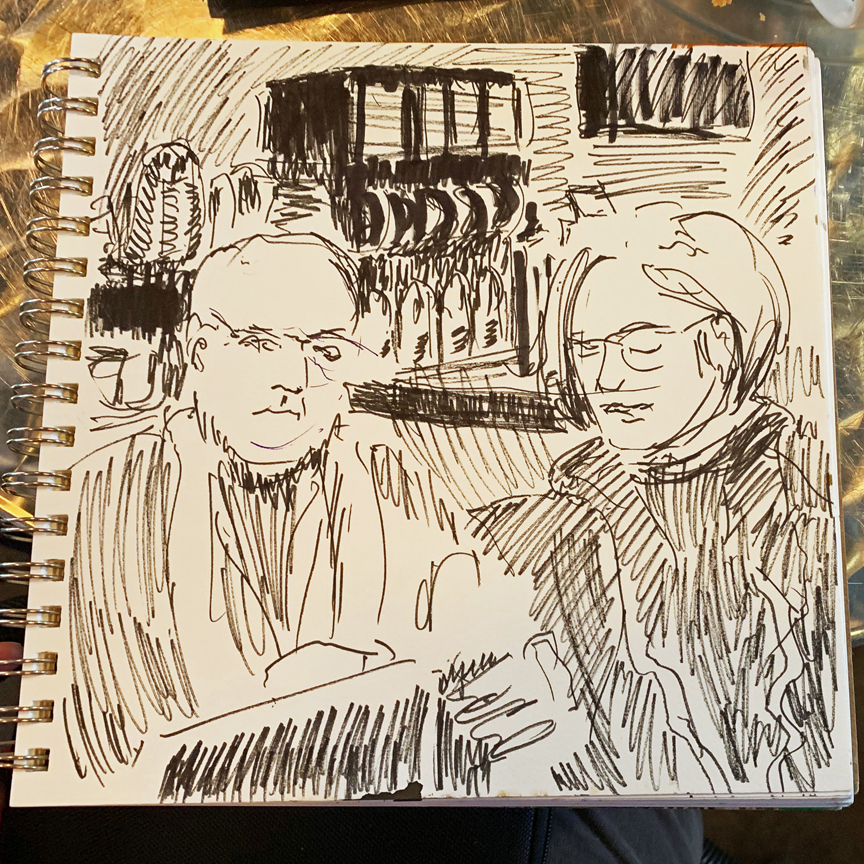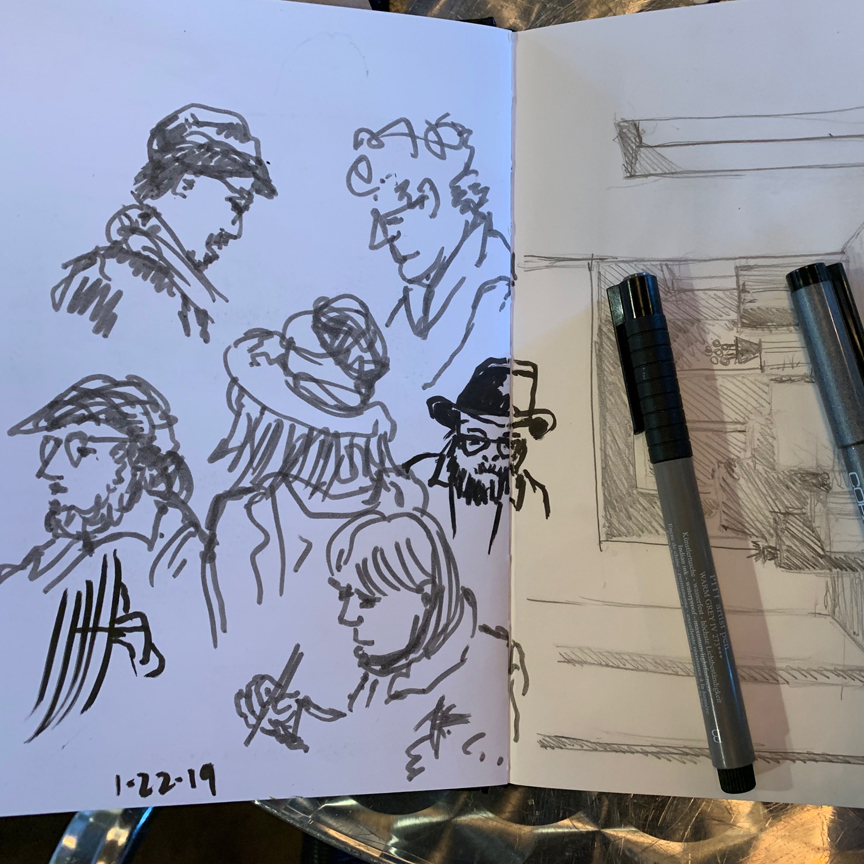 And here's what Erik, Ken, and Lealan were sketching. Clever folks.