The Paddock, Eugene, OR
What are we doing in a bar? Well, other than consuming good coffee and food, I mean. Turns out we found things to sketch, of course.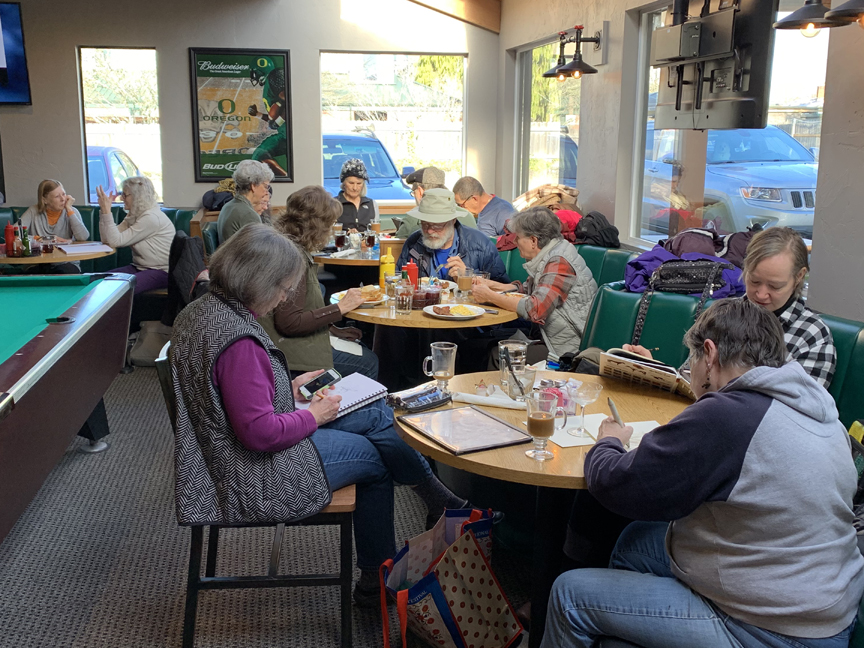 You might have known we'd head for the light! Barb Sh, Ellen, Penny, Laura, Marsha, Bev, Sandy, Serge, Erik, Hugh, Lealan, Wanda, Zoe.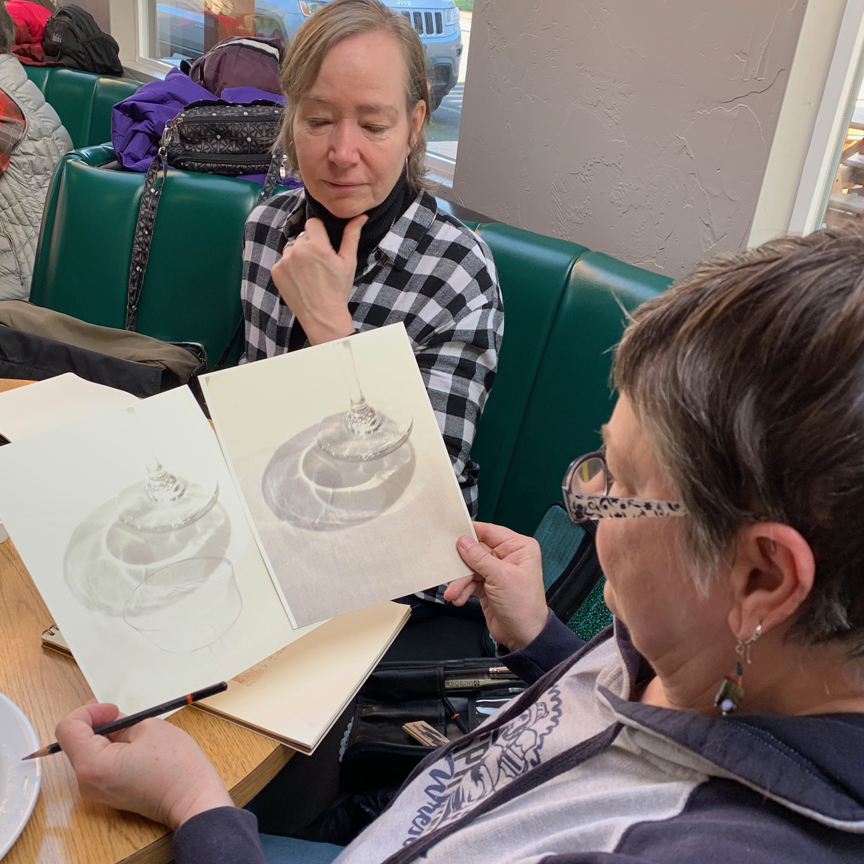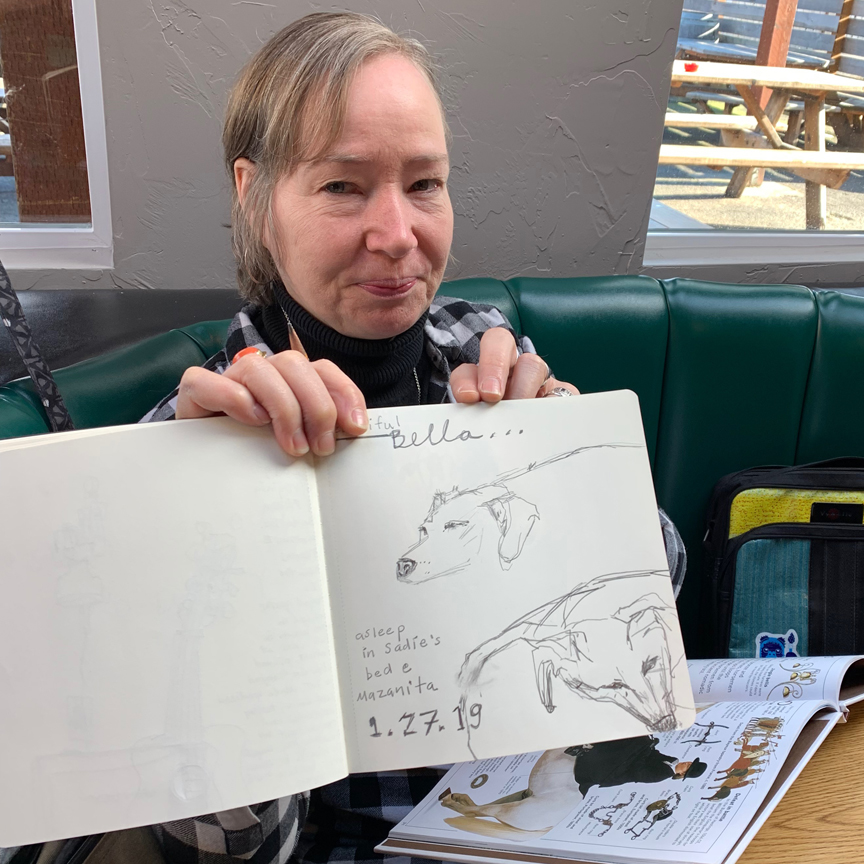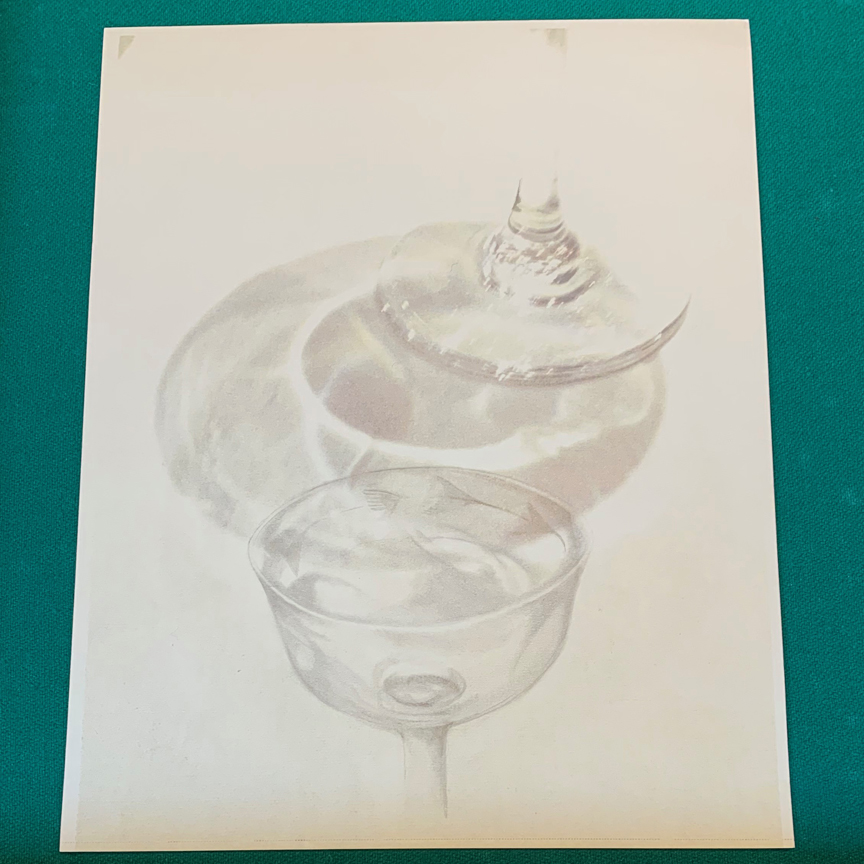 Wanda was mesmerized by a photo of reflections in glass. Zoe had a sketch she'd done of her dog. Wanda's glass sketch is at the bottom.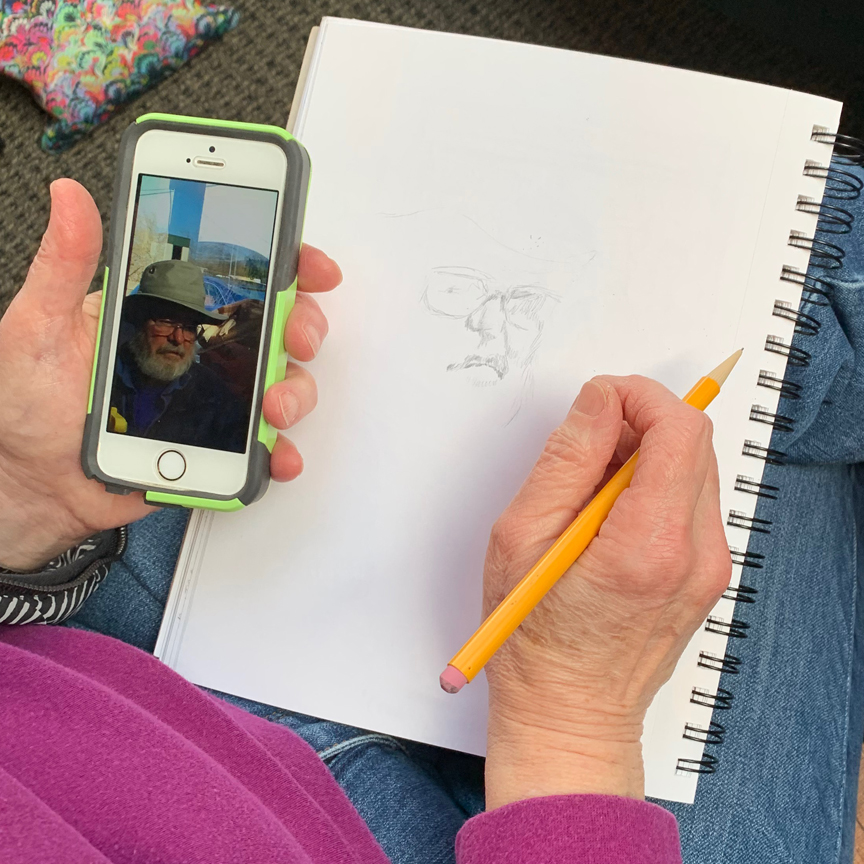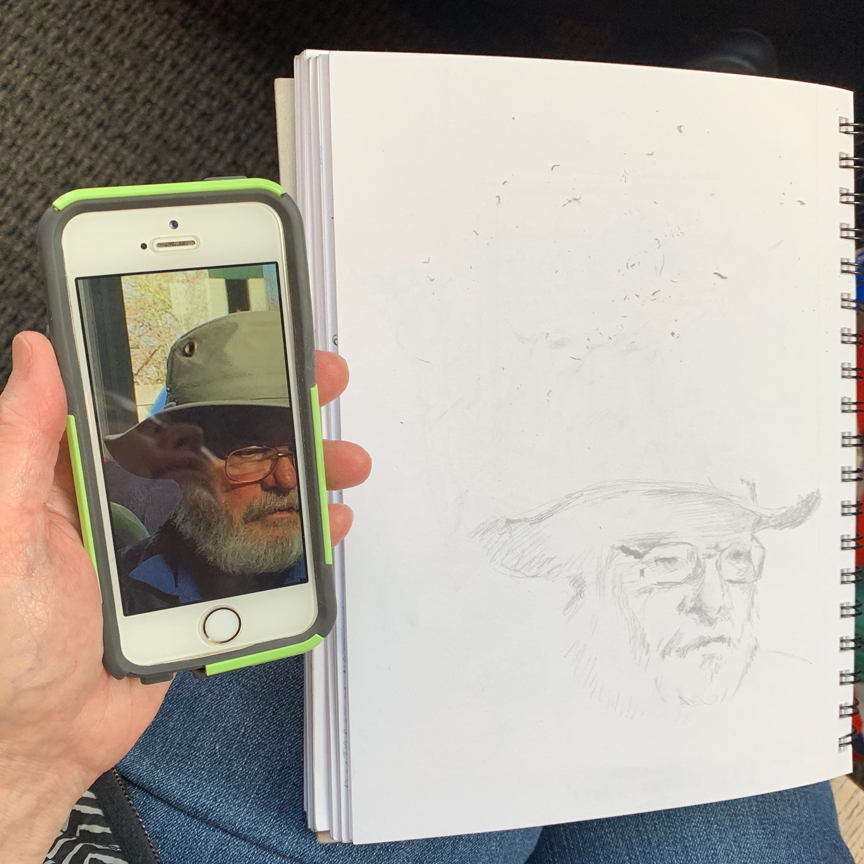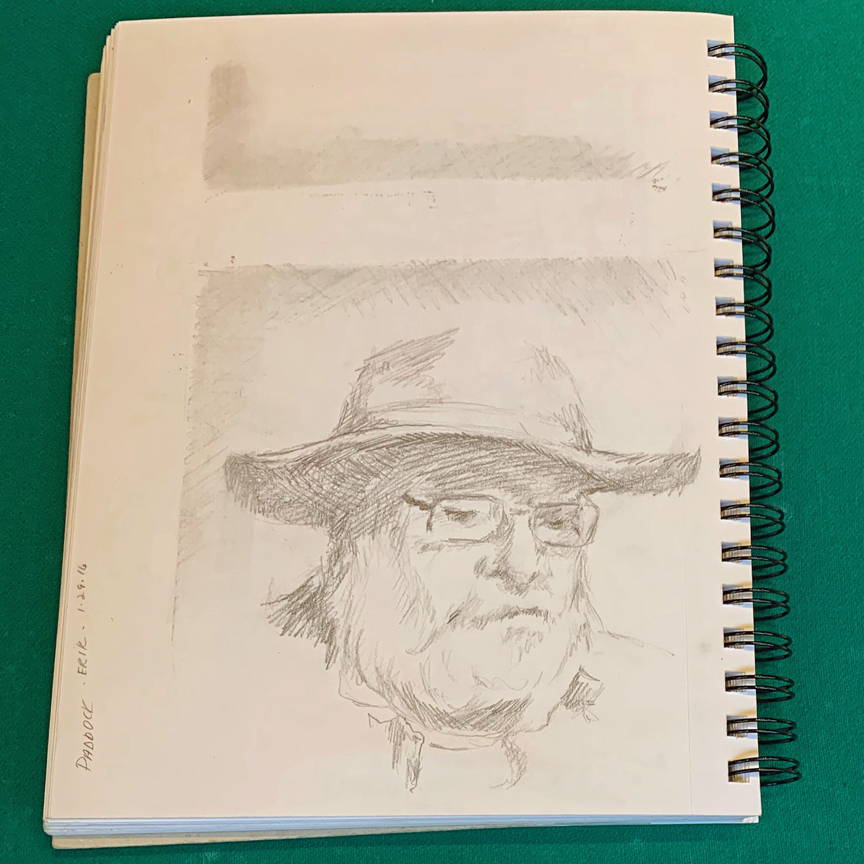 Marsha decided the only way she'd get her "model" to hold still was to take a photo! Don't you like the way she framed her sketch?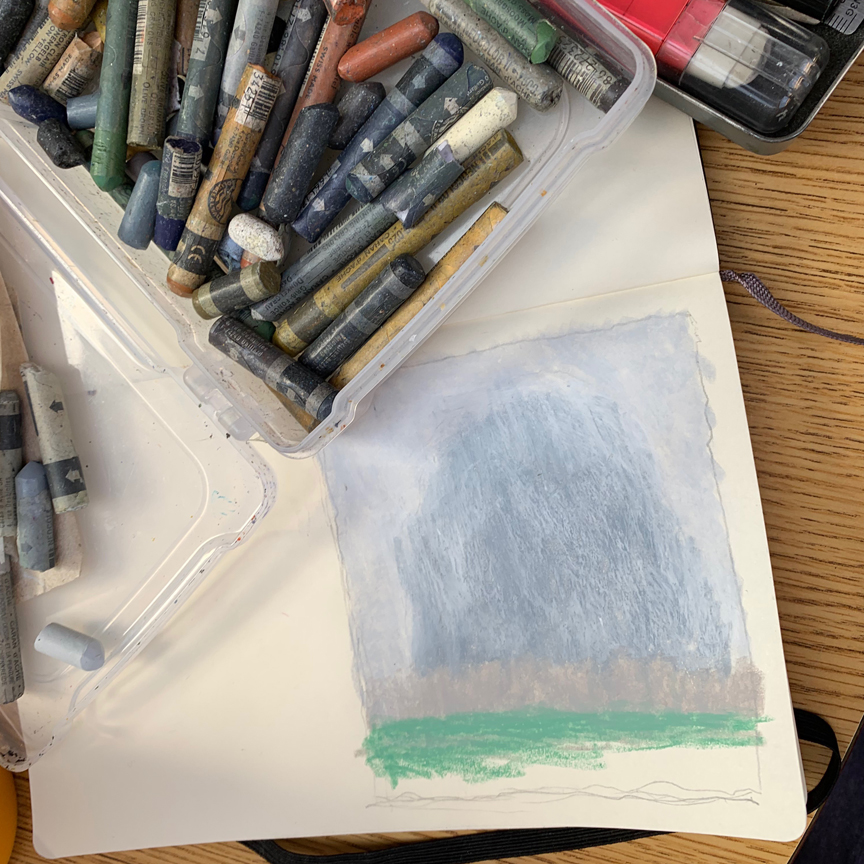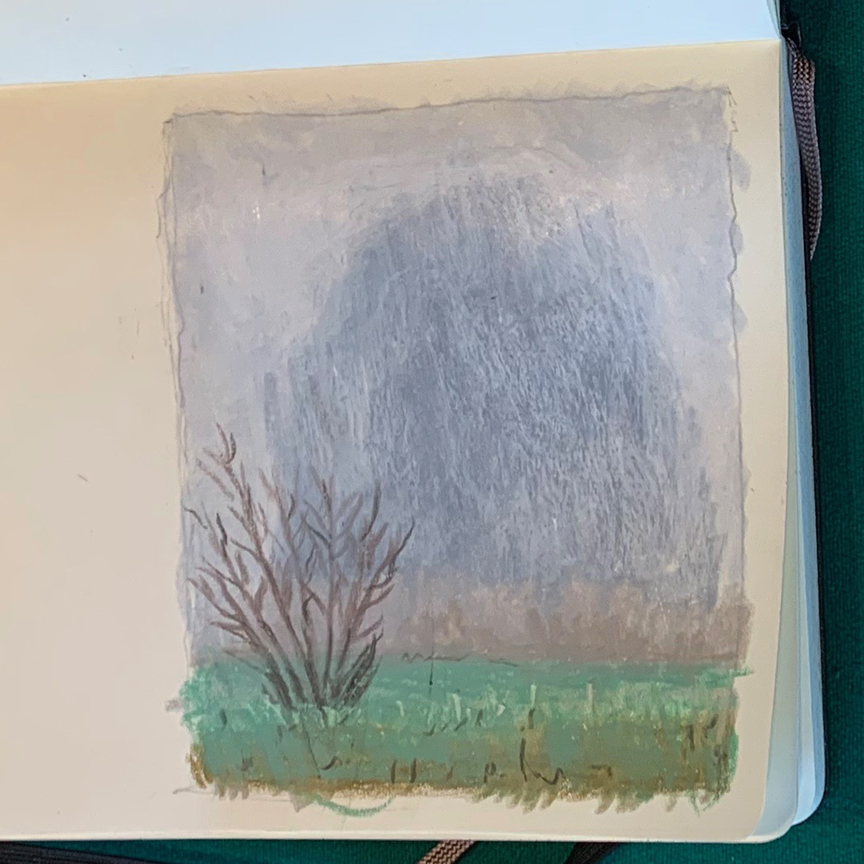 Meanwhile, here's what the "model" (Erik) was doing – trying to capture the morning fog! OH MY GOSH.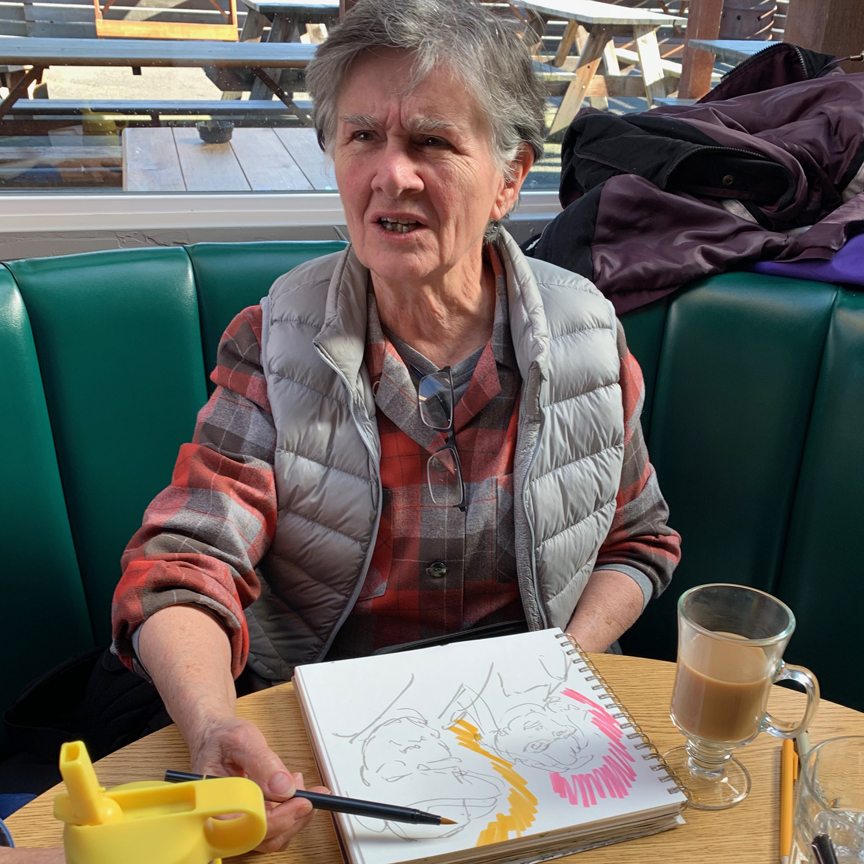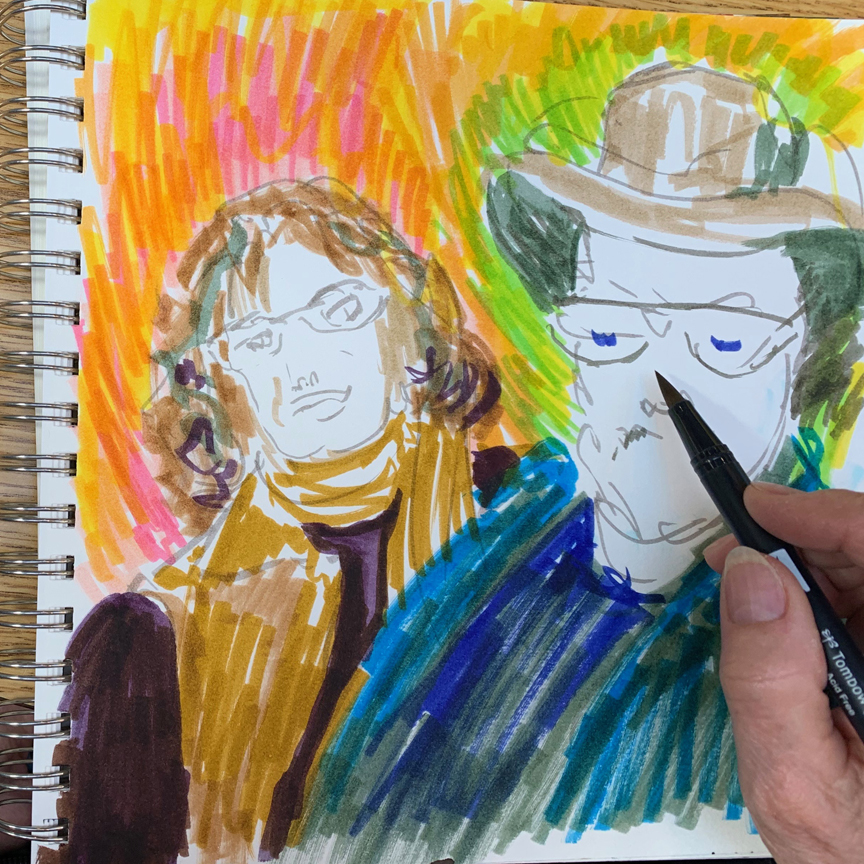 Lealan has an intense look of concentration, and does it ever pay off in her vivid sketch of Bev & Erik – love that wonderful background.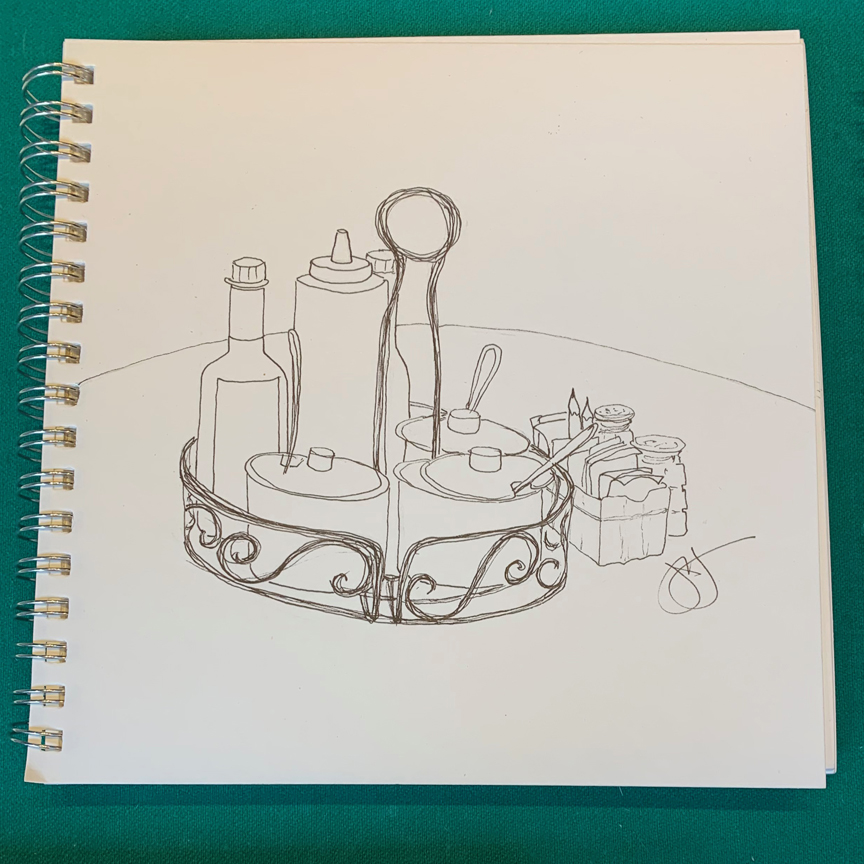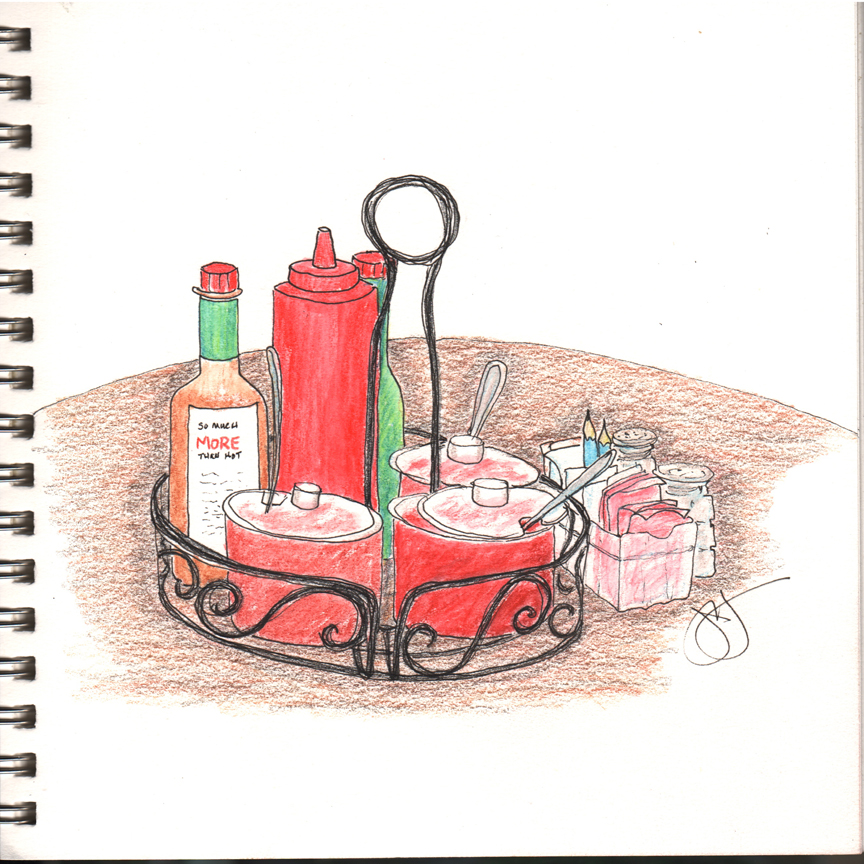 Jane sketched the condiment tray when she wasn't taking photos. She colored it later with Caran d'Ache Museum Aquarelle pencils.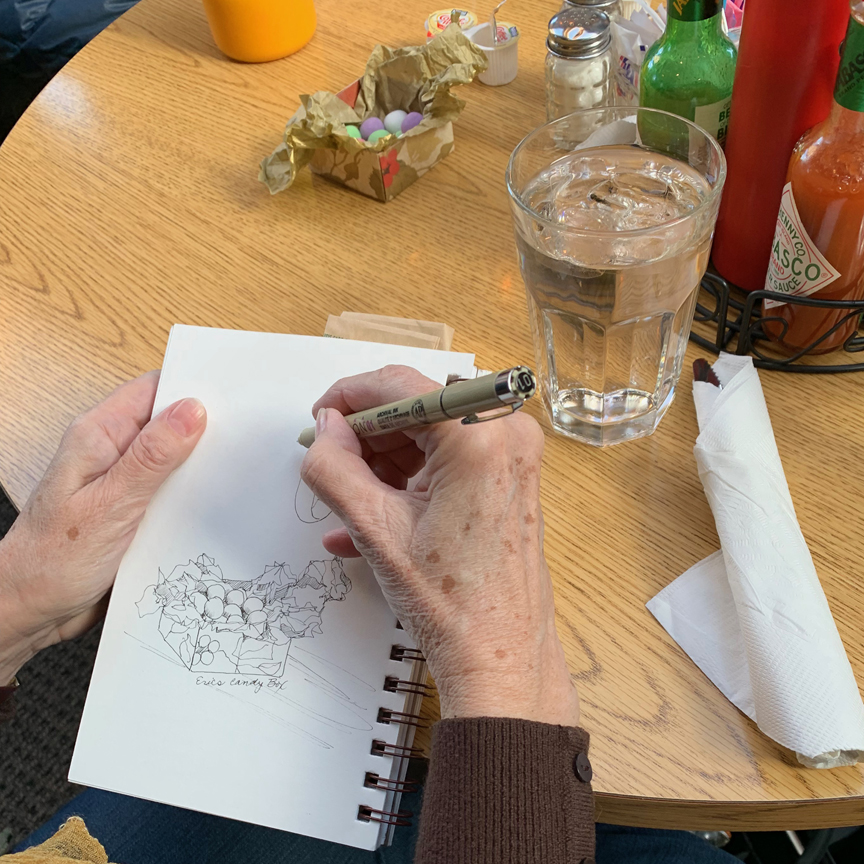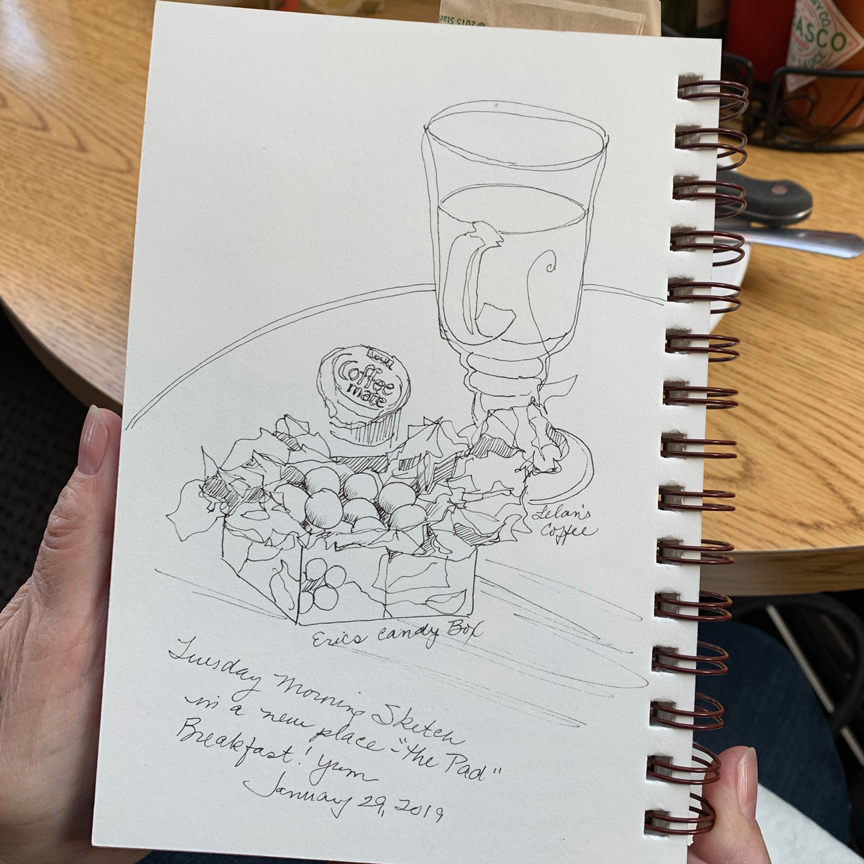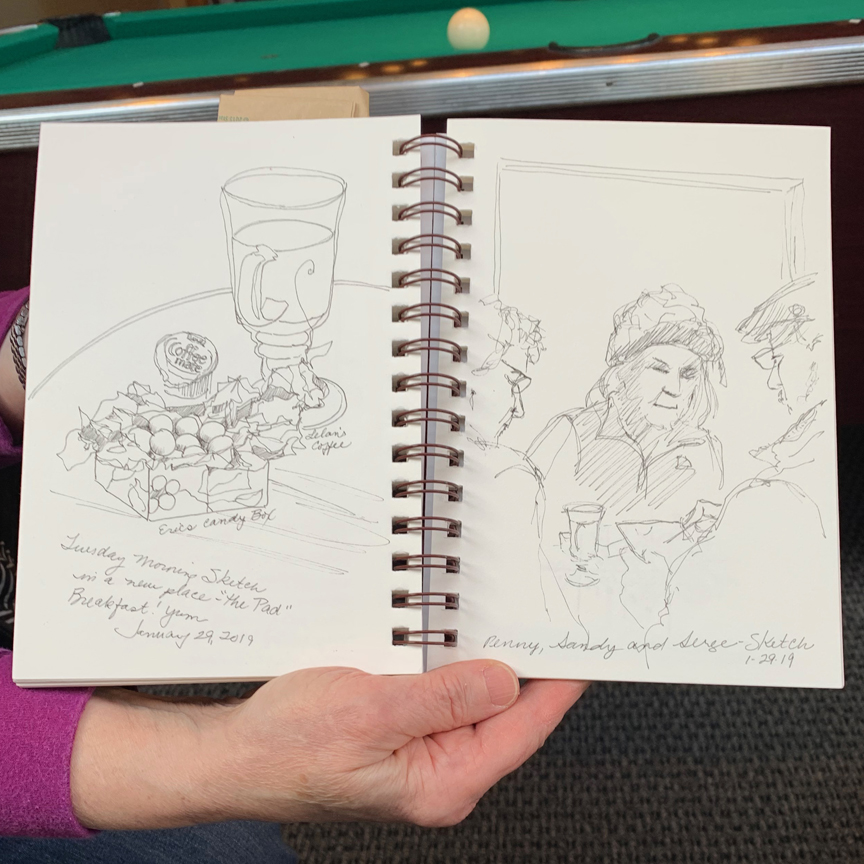 Bev sketched the little box of candies that Laura brought, then added sketches of what she saw around her. She has a great style.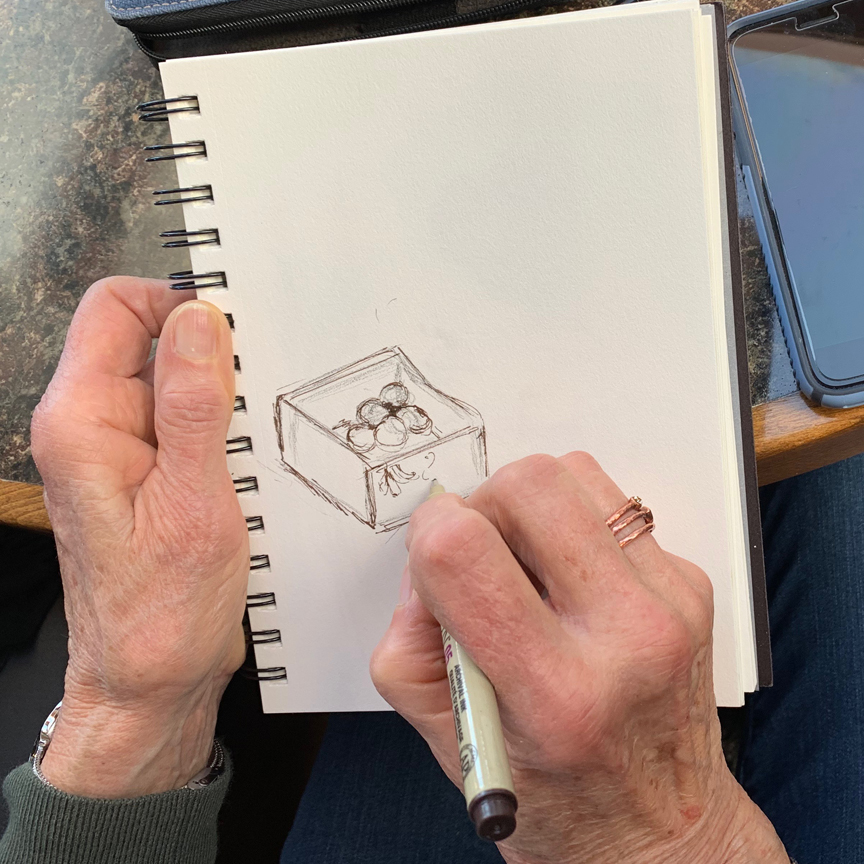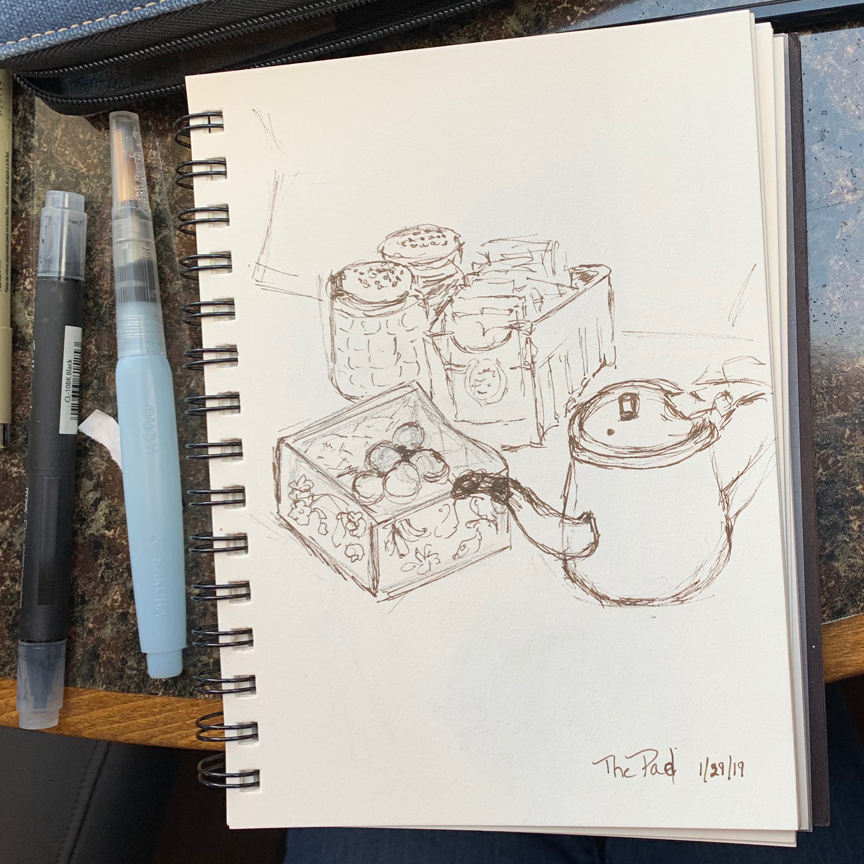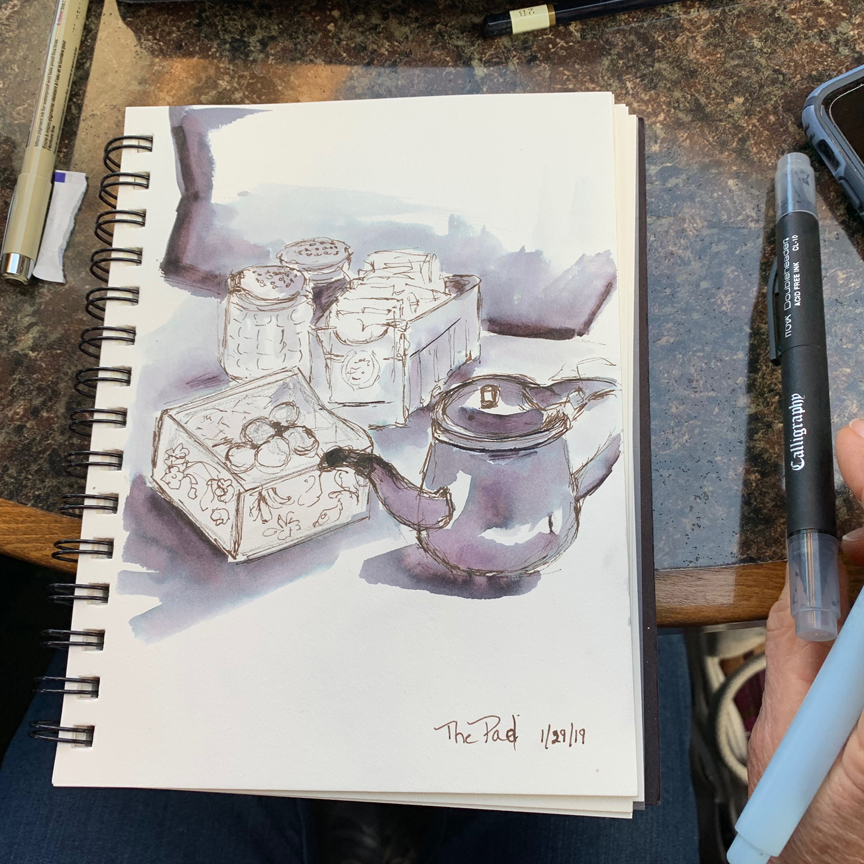 Penny sketched the candy box, too, along with the teapot, etc. She used a water brush on the calligraphy marker lines to pull out color!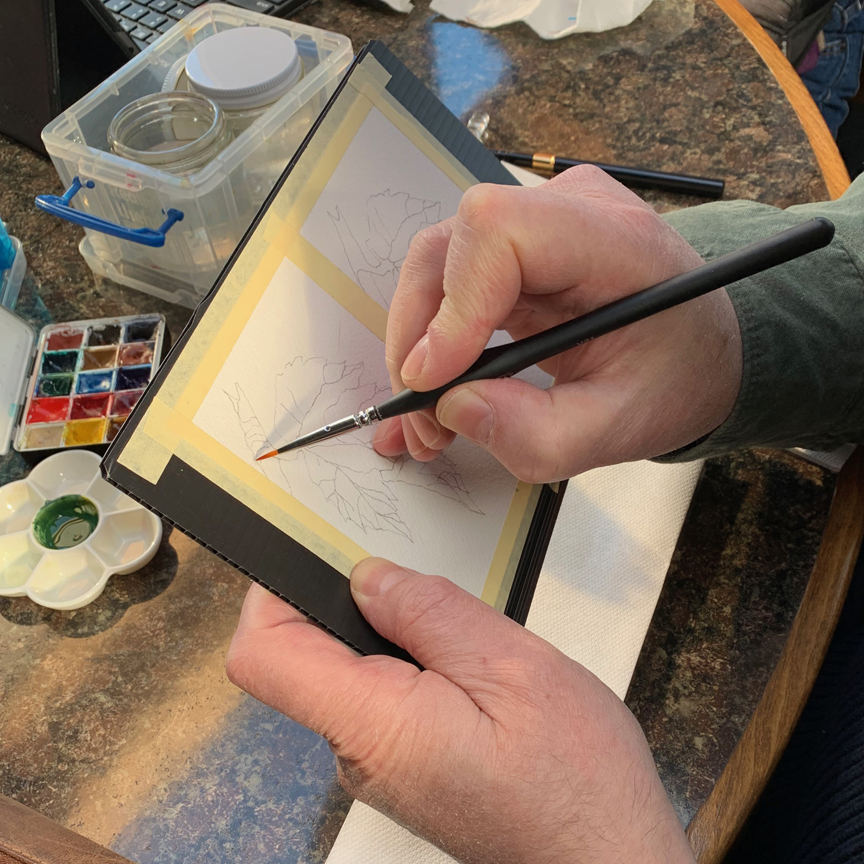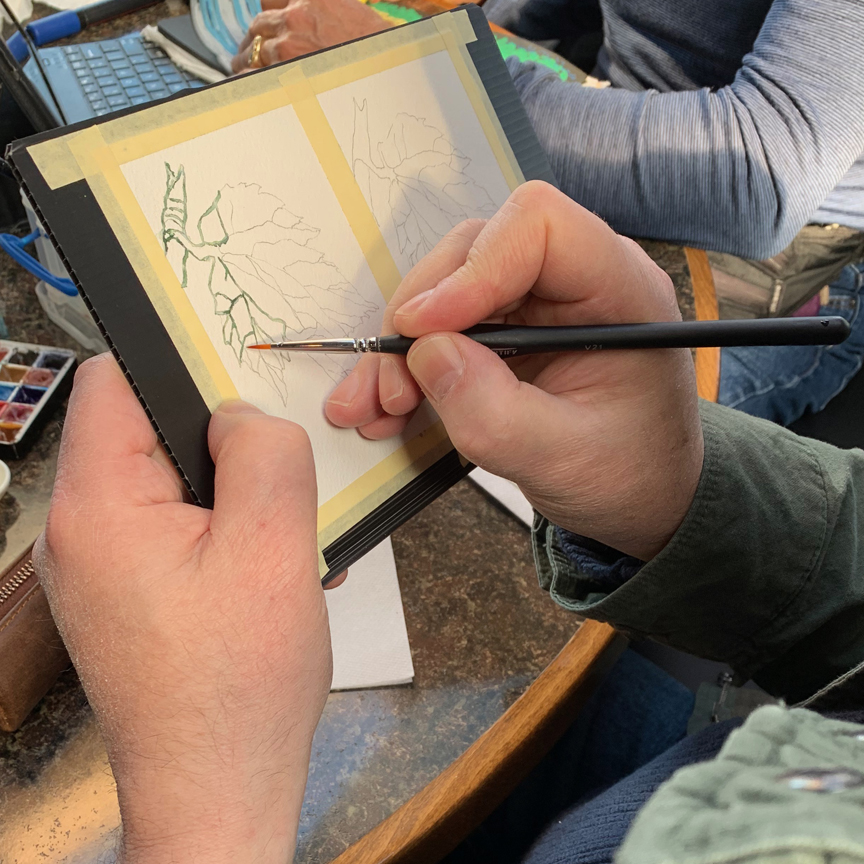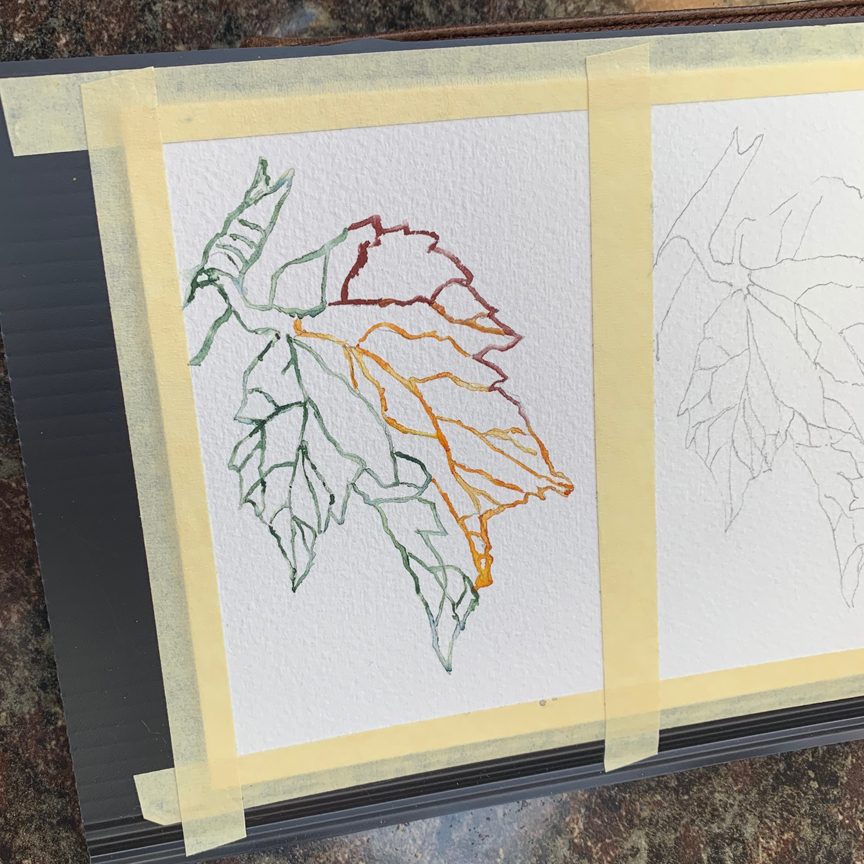 Speaking of color, Serge continues his discipline of practicing watercolor techniques – put a line down in water, then drop color!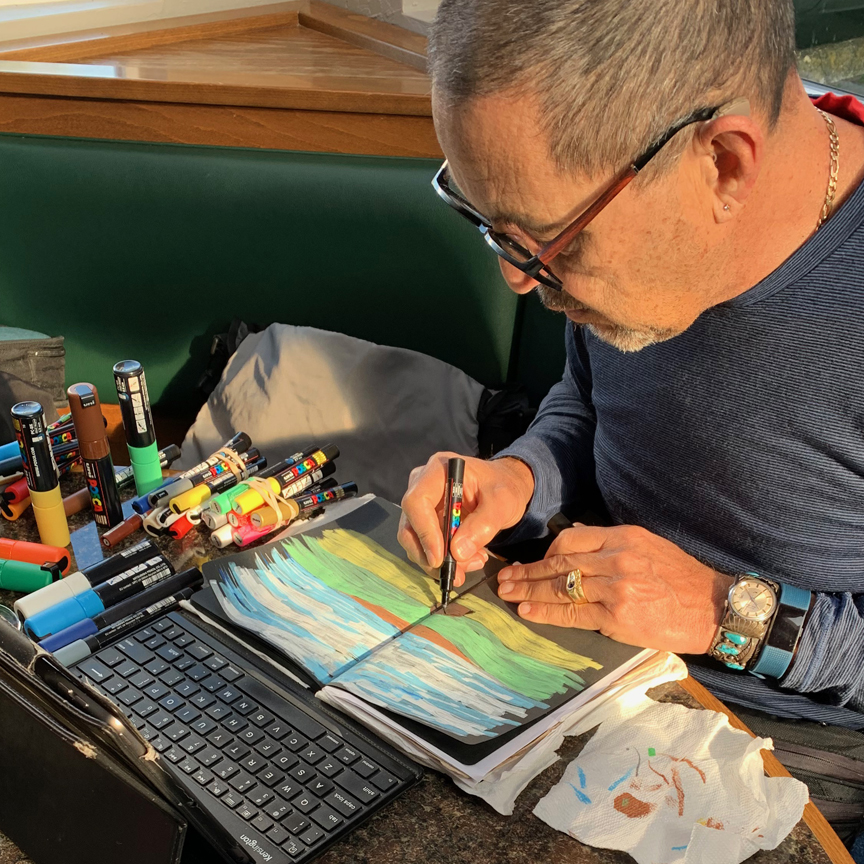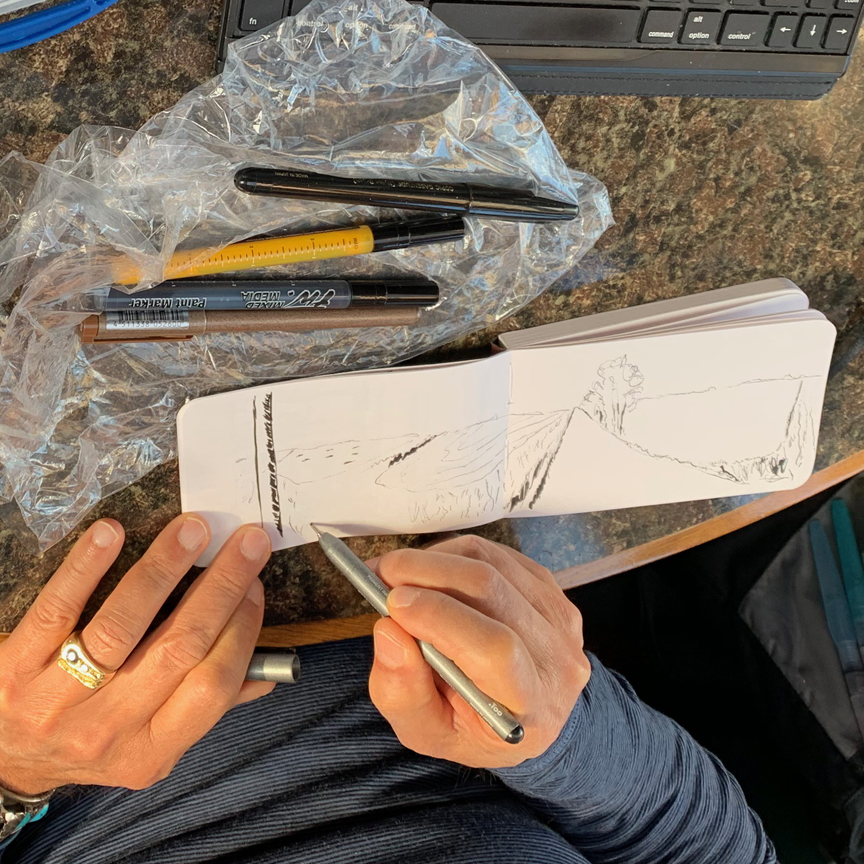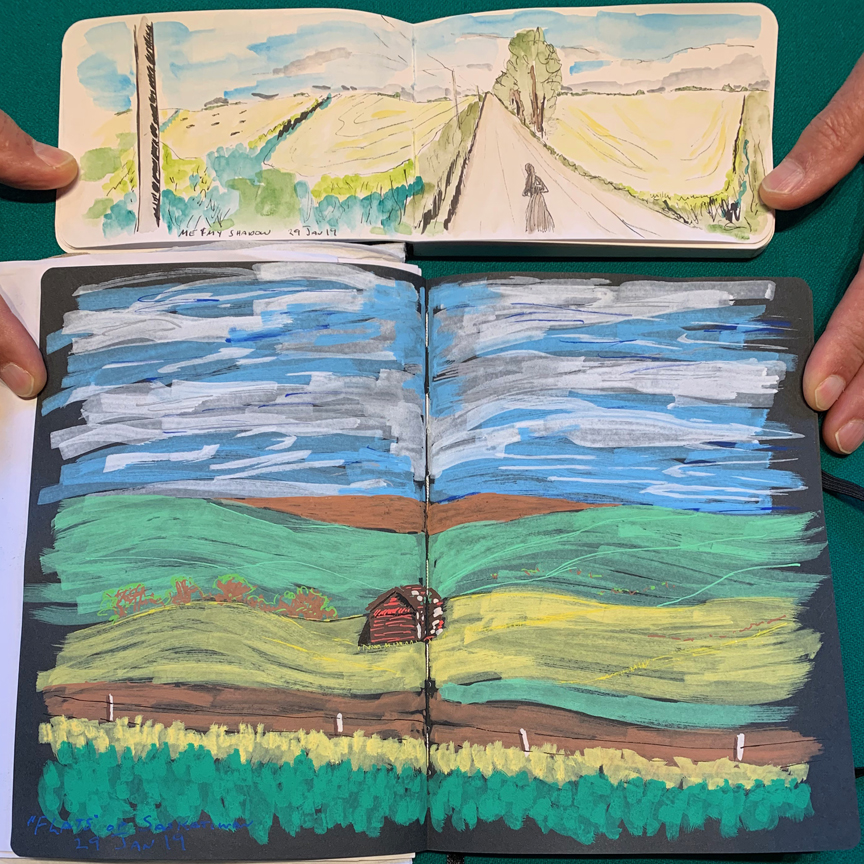 Hugh's a color fan, too – first acrylic markers on black, then pen and watercolor – interesting landscape contrasts between them.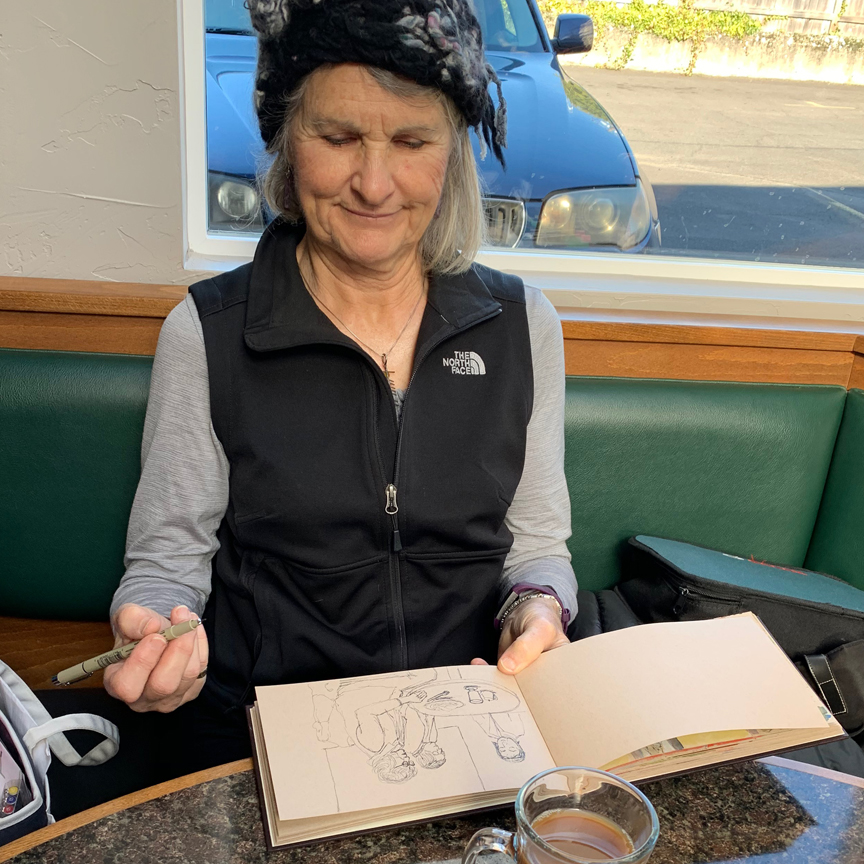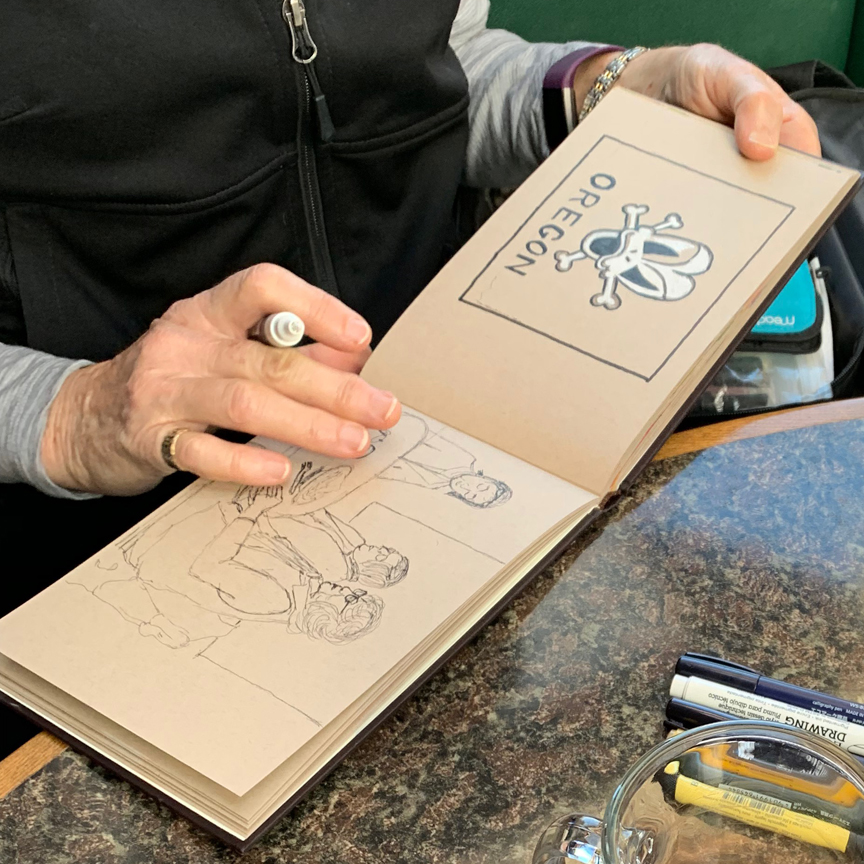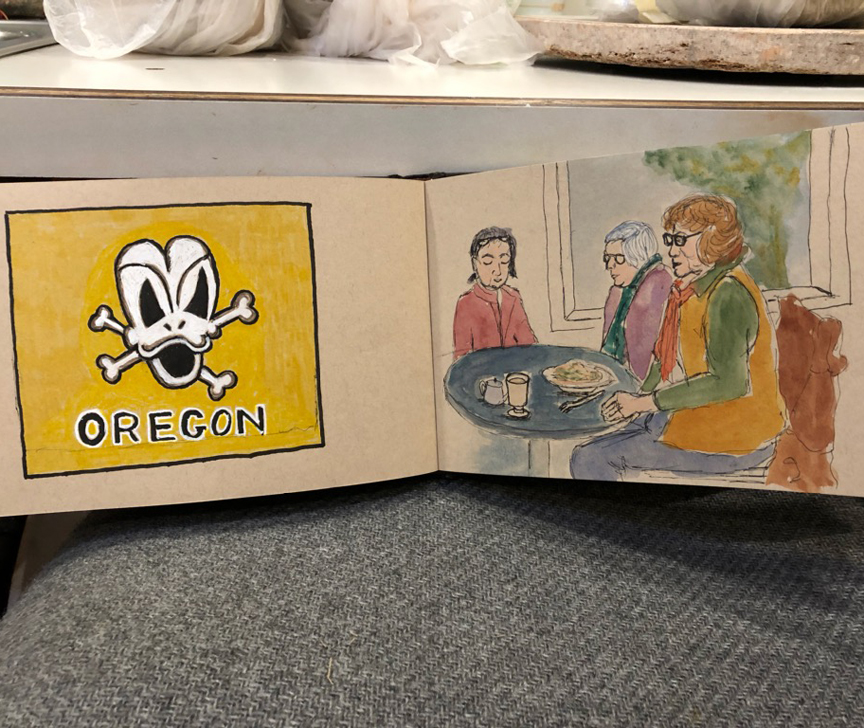 Sandy started drawing people, then the Duck poster on the wall with watercolor & white marker. Here's her finished watercolor sketch.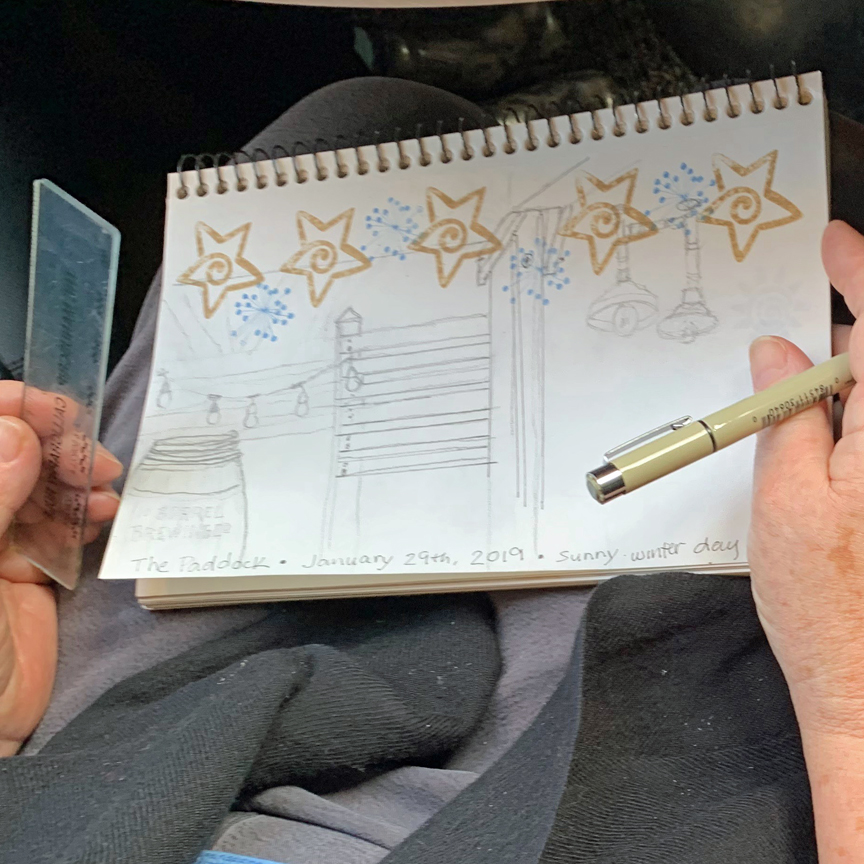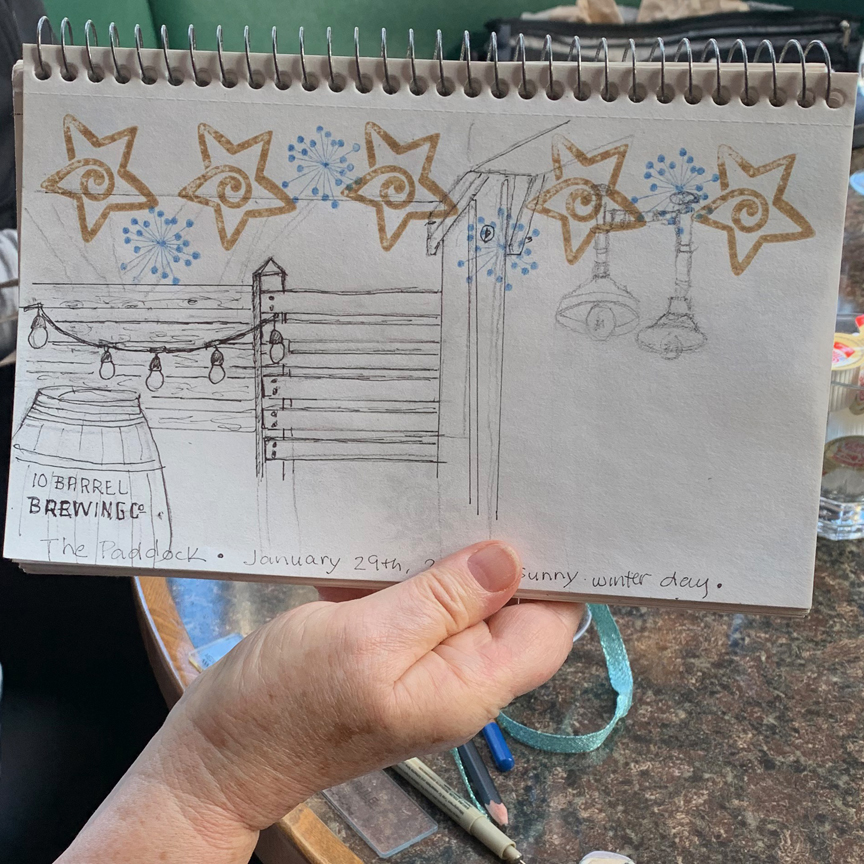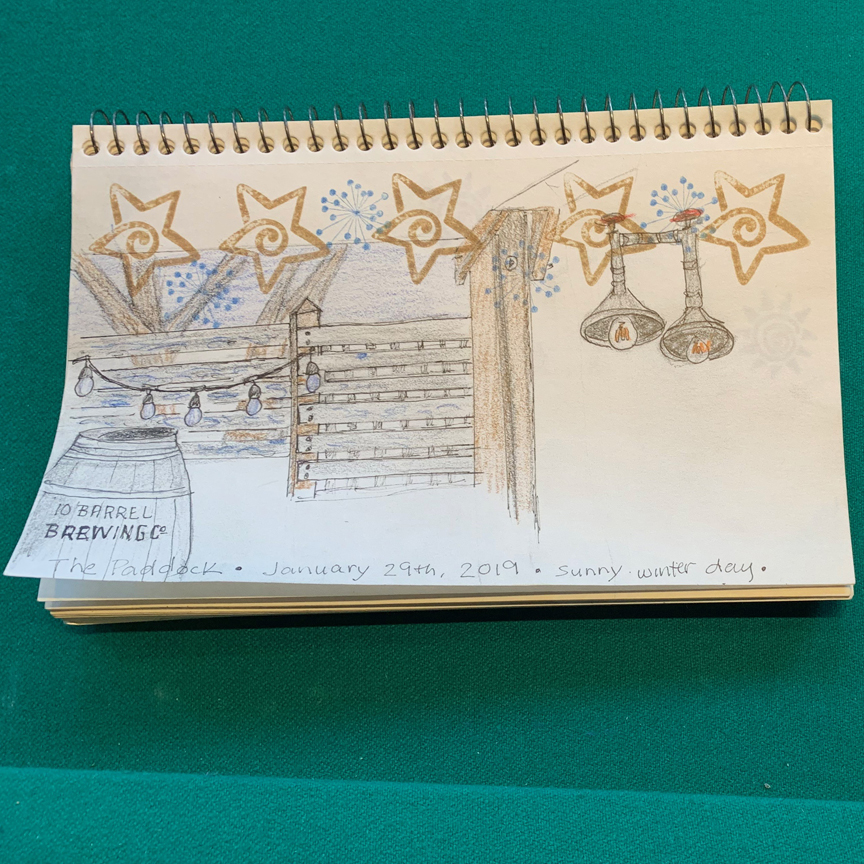 Laura was looking outside at the lighted patio area – she picked a perfect pre-stamped page for her sketch, bringing on the light.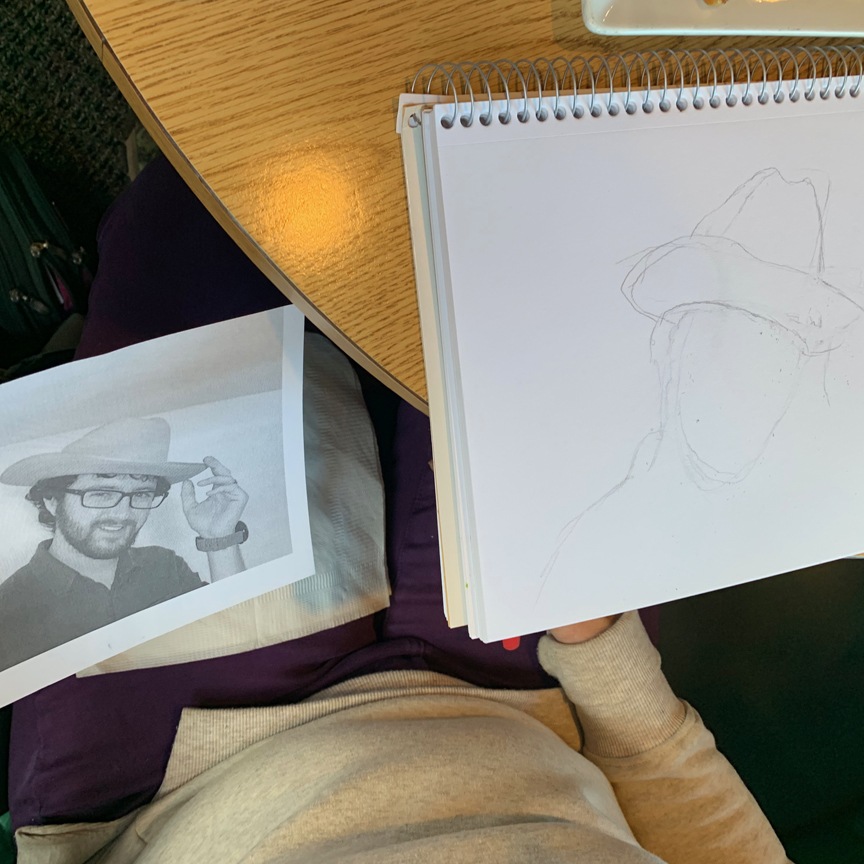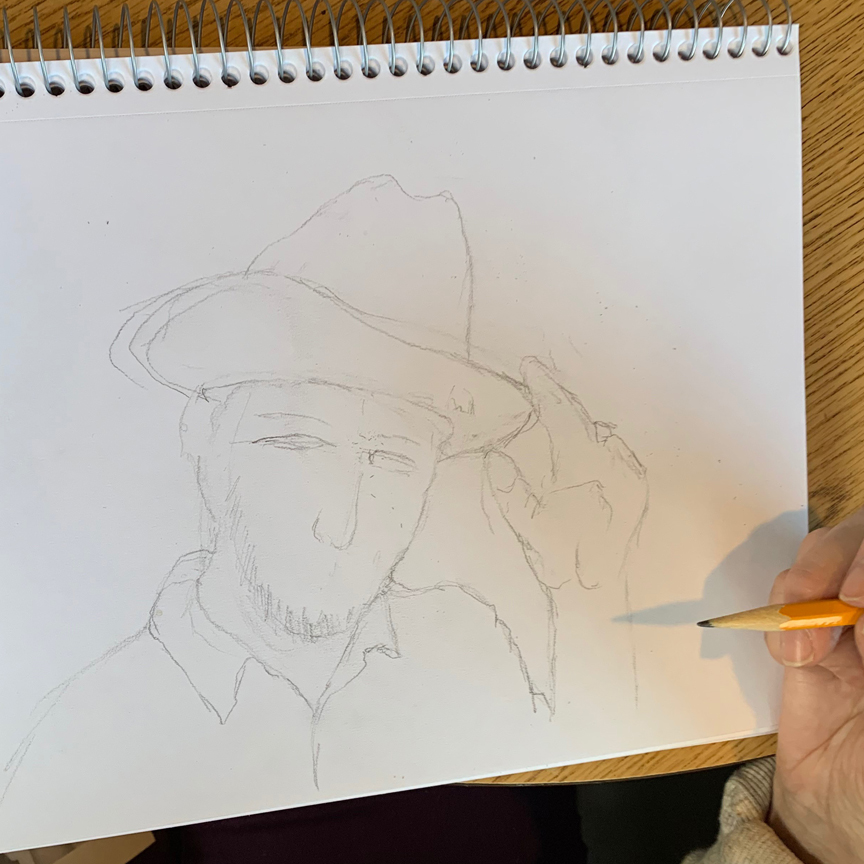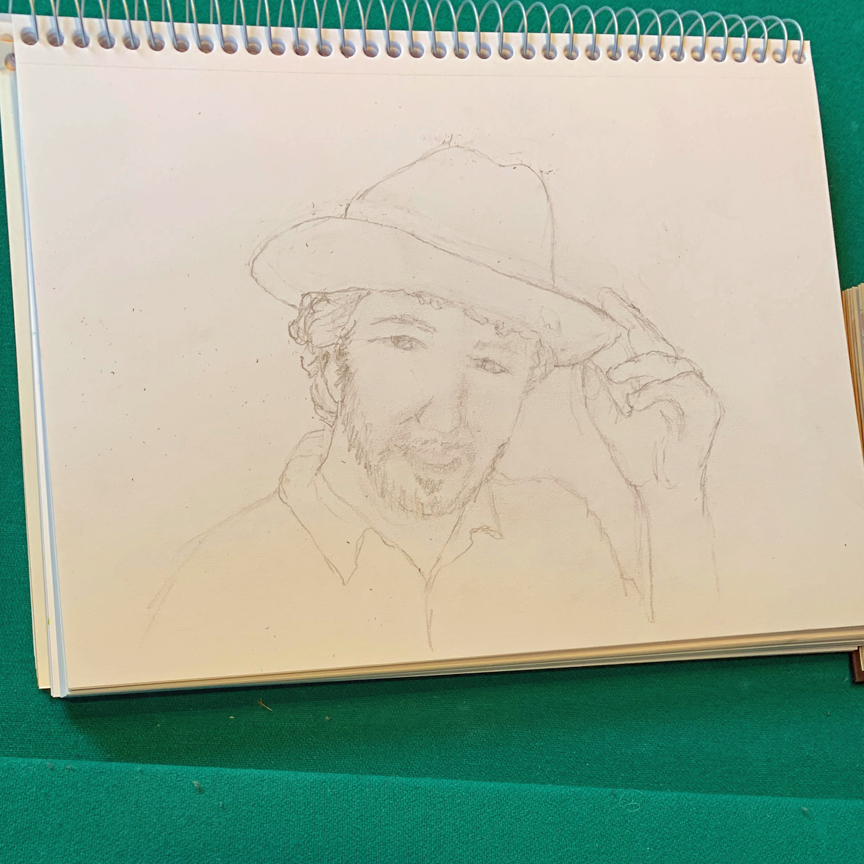 Ellen's on a special mission, sketching each of her sons tipping their dad's hat in a tribute to him. What a wonderful keepsake to create.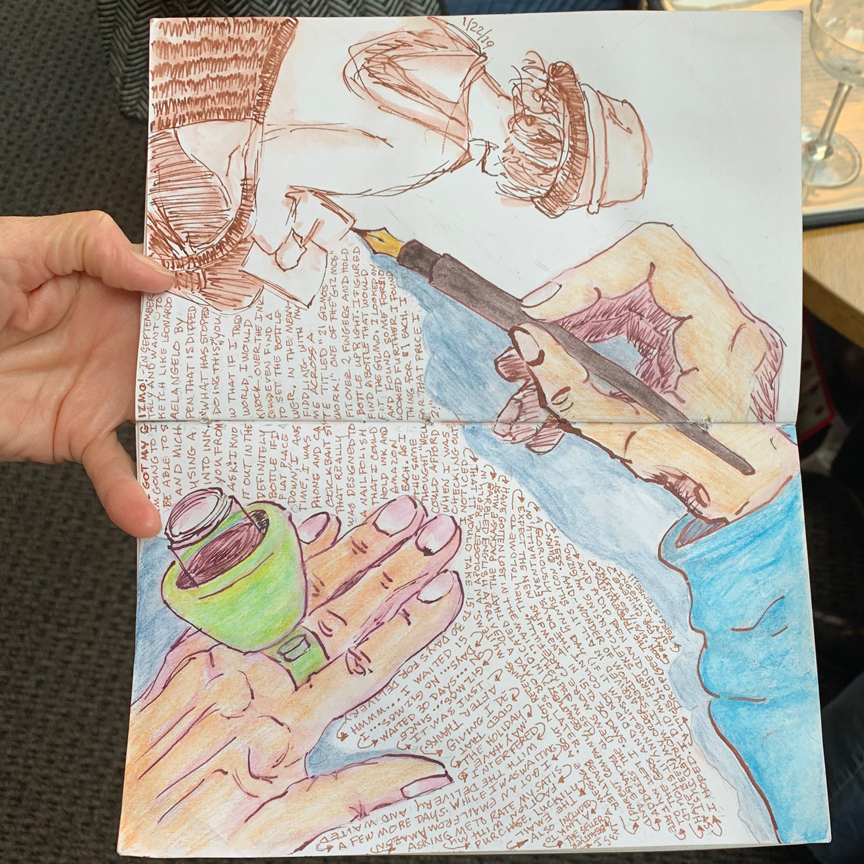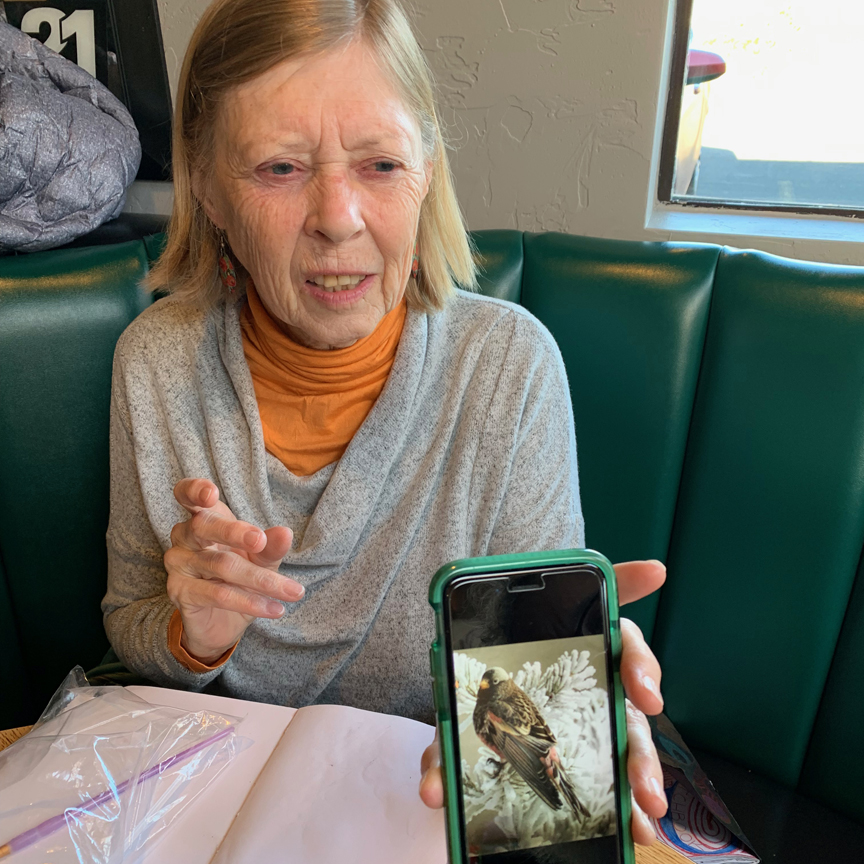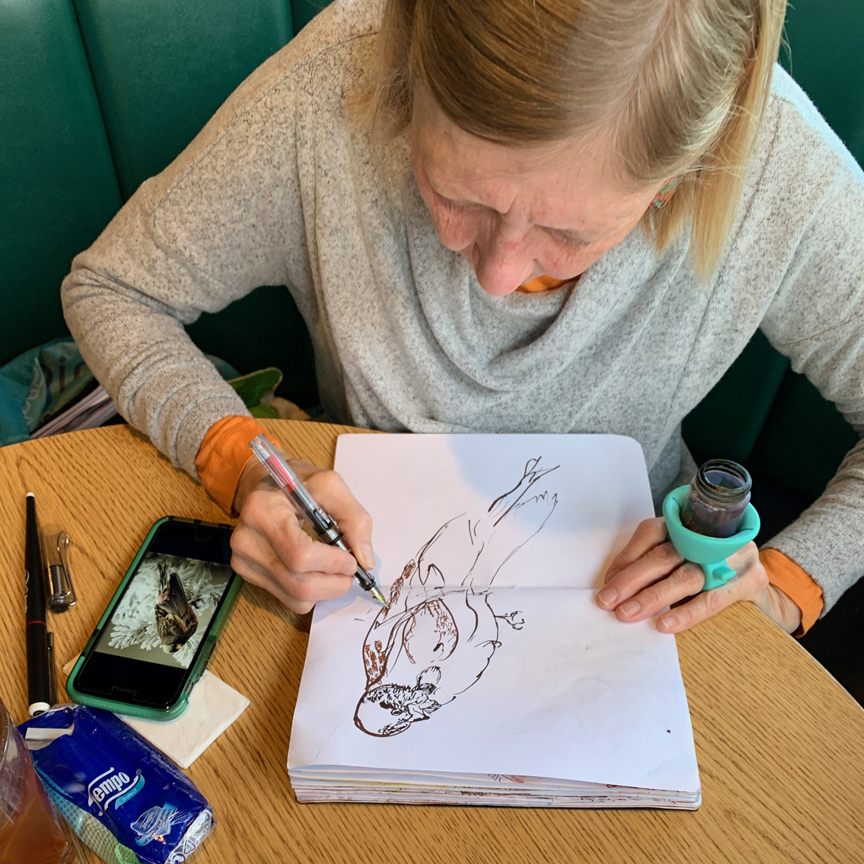 Barb Sh did a sketch with text about her ink bottle holder, chose her next subject, and started in with dip pen and ink. She's so clever.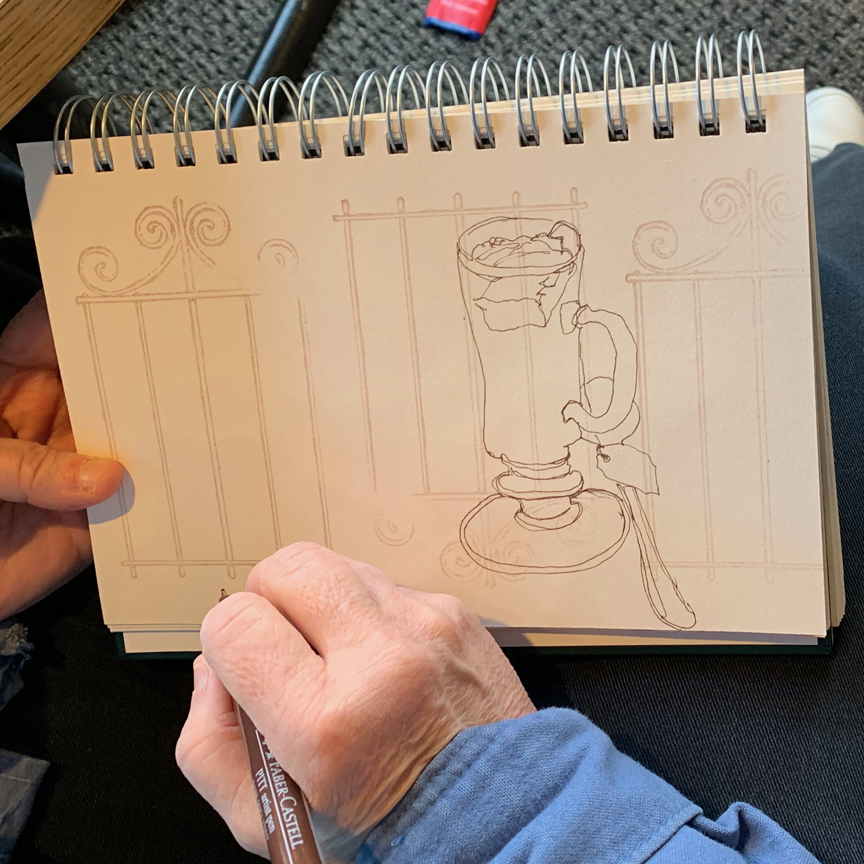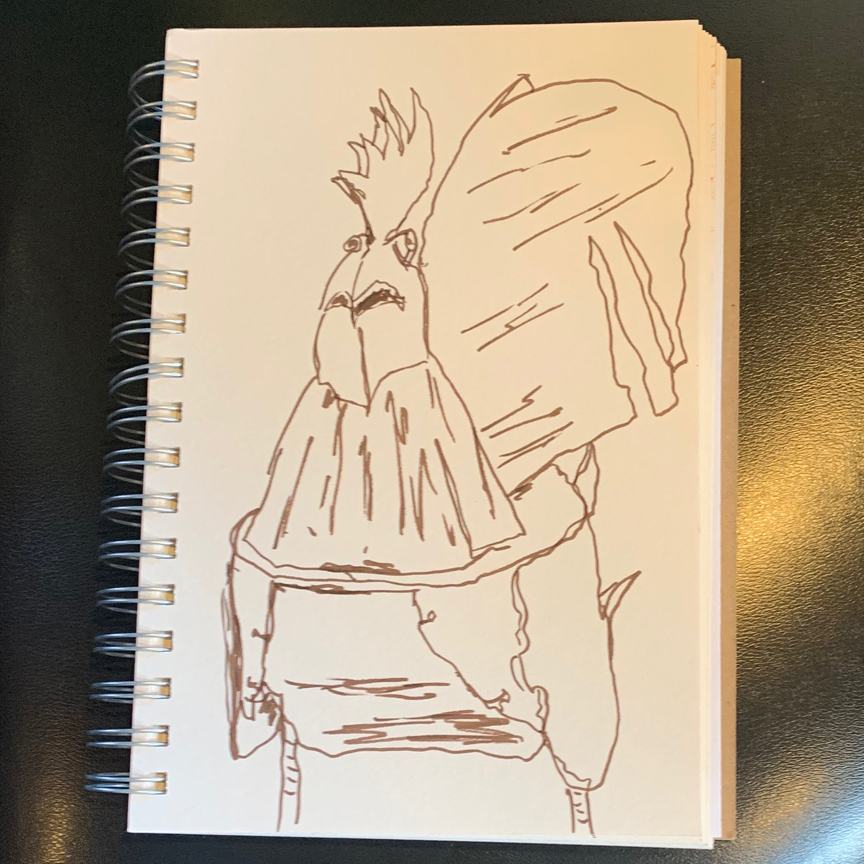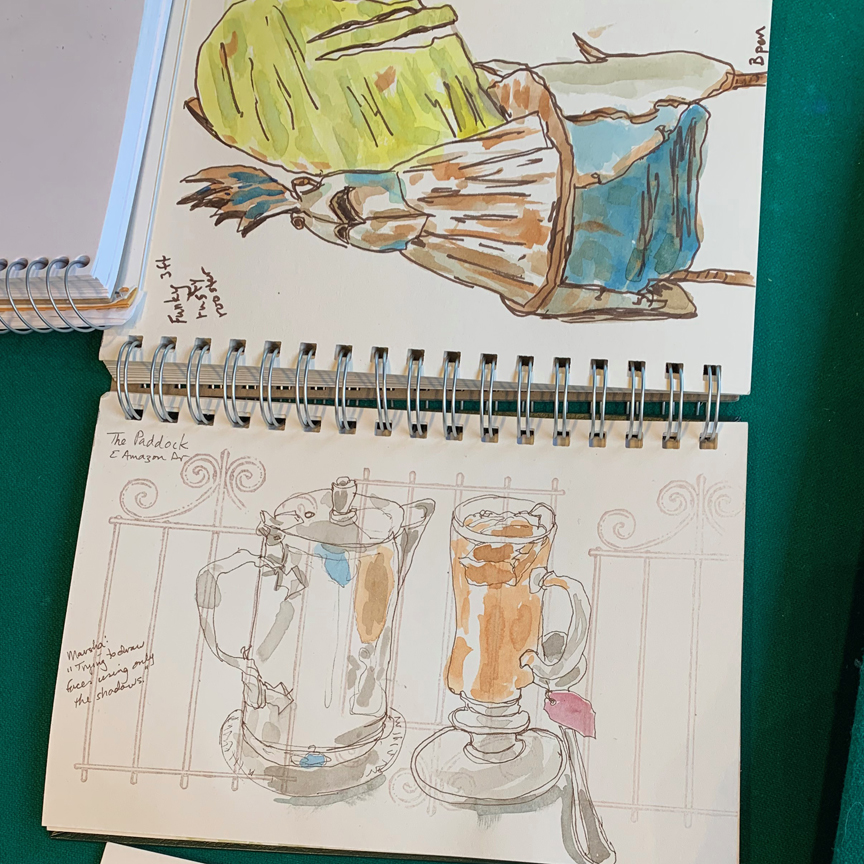 Daisy did the coffee in front of her, then the 3′ metal rooster on display. Her watercolor treatment really is delightful. Nice work!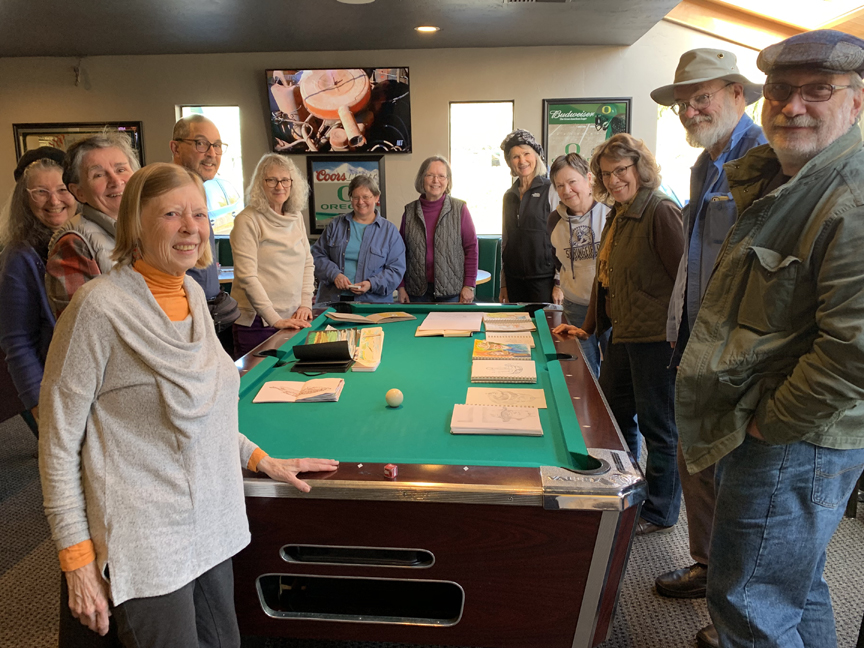 Hugh said, "Let's do a gallery walk!" So we commandeered the billiard table & put out our sketchbooks for all of us to see!