Public House, Springfield, OR
We were grateful for the vinyl wall panels and the heat today!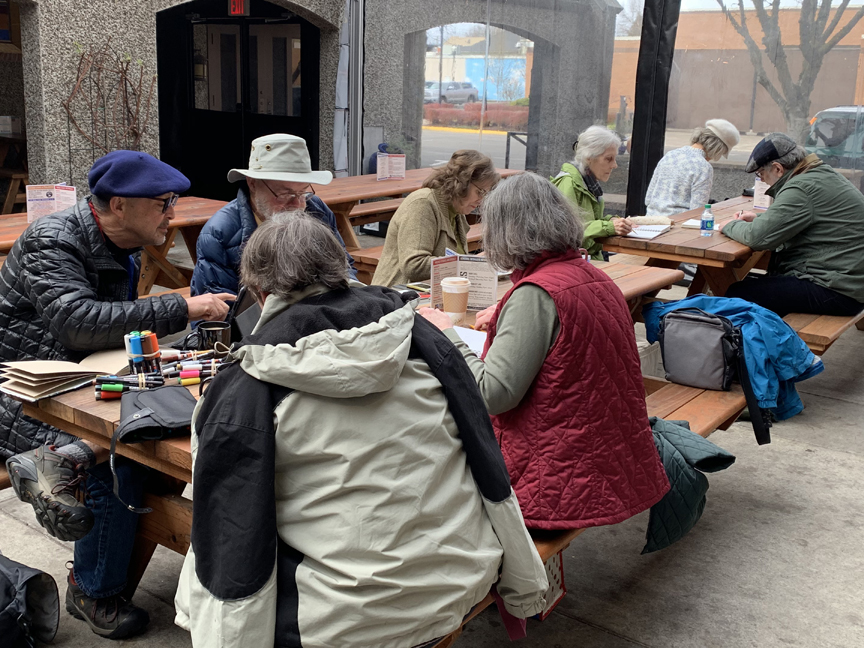 Nearly all: Hugh, Erik, Daisy, Bev, Marsha, Barb So., Sandy, & Serge.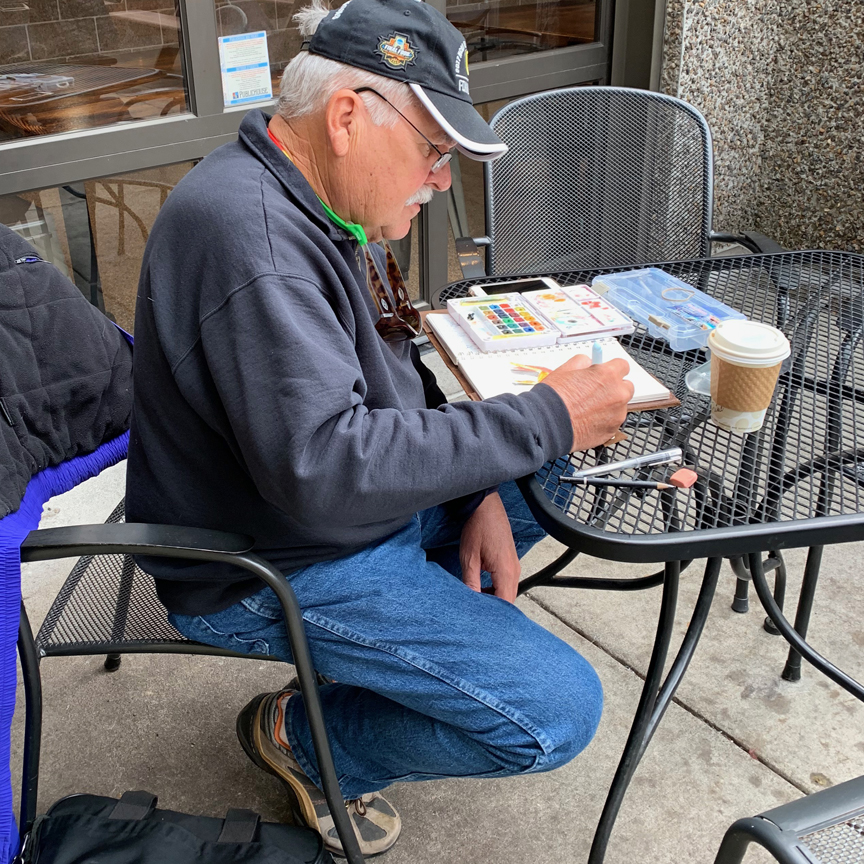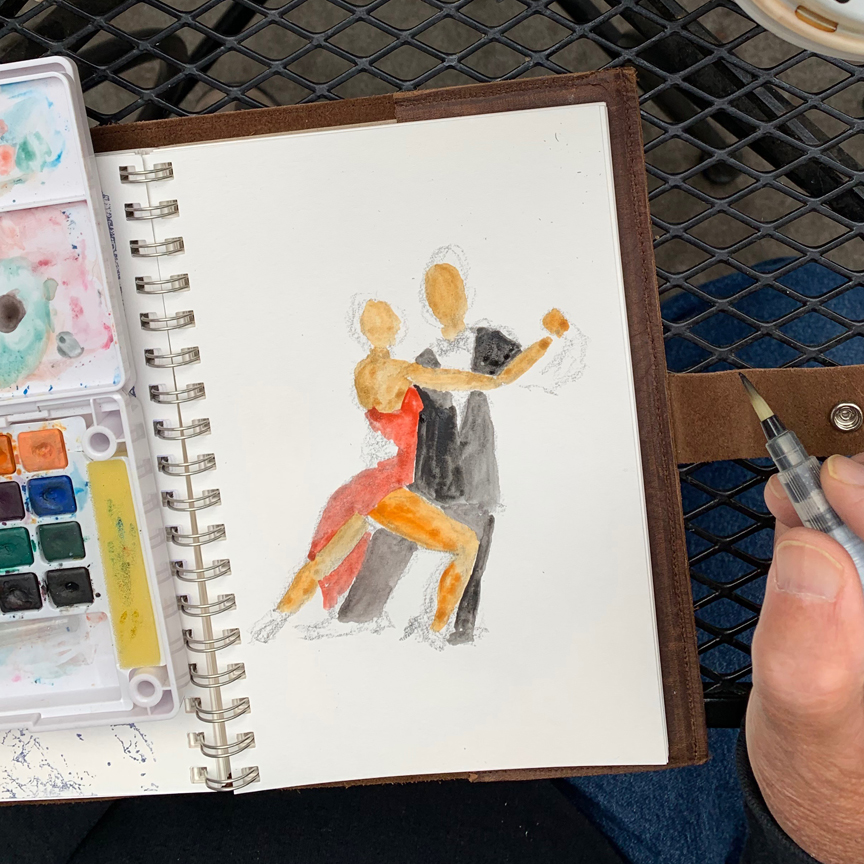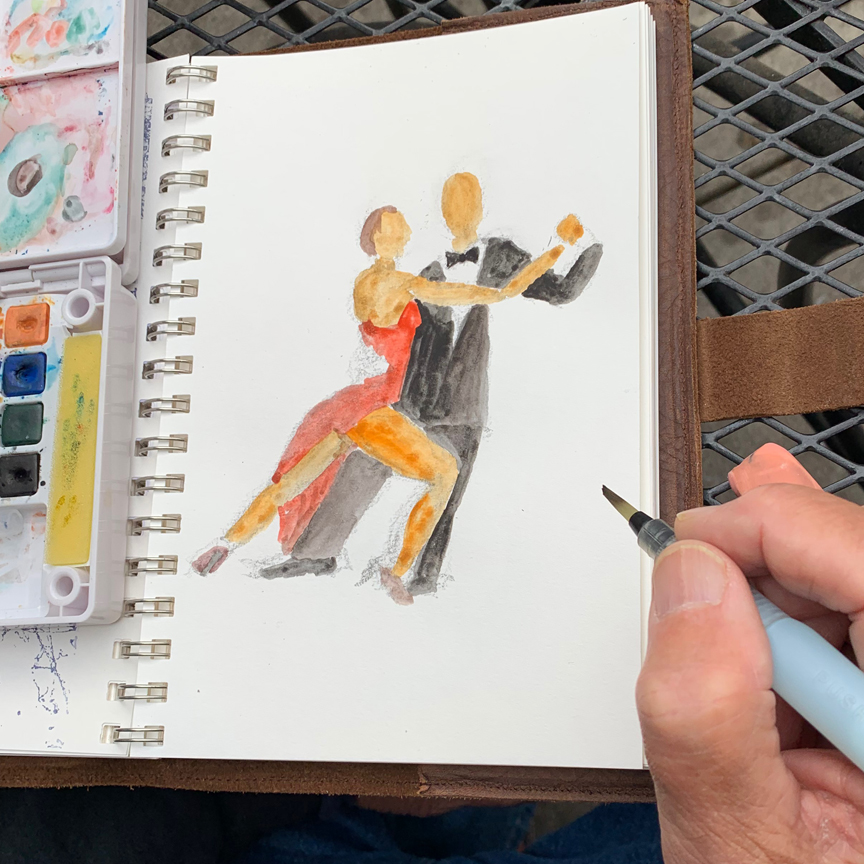 Bill thought the chair would be easier on his back while he worked on a Valentine's card for his tango partner (his wife!). What fun.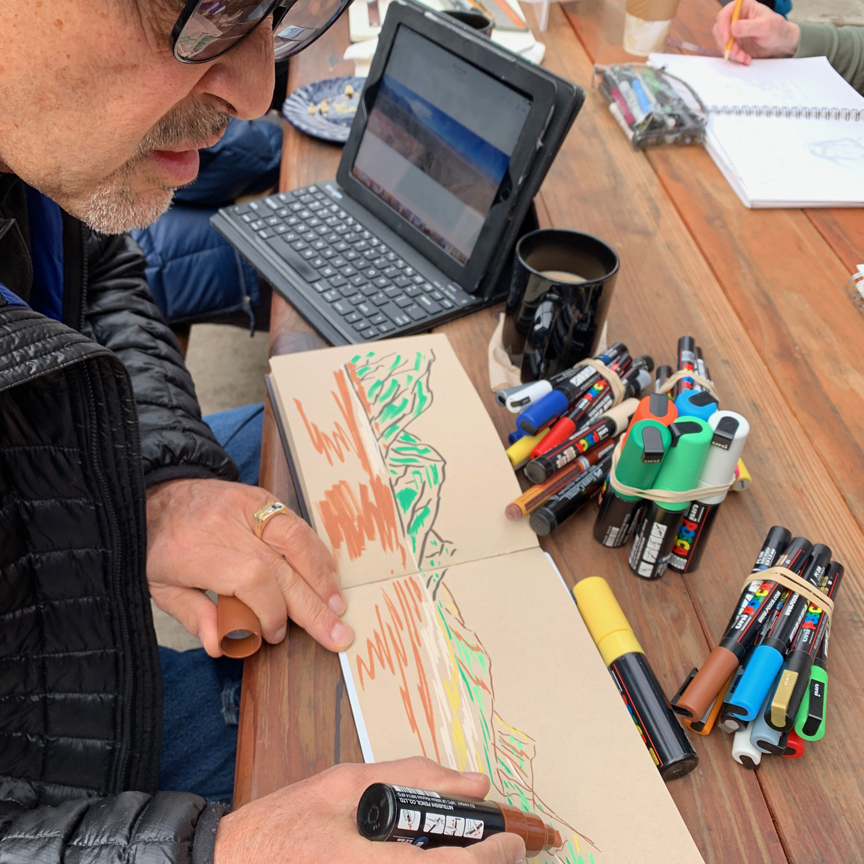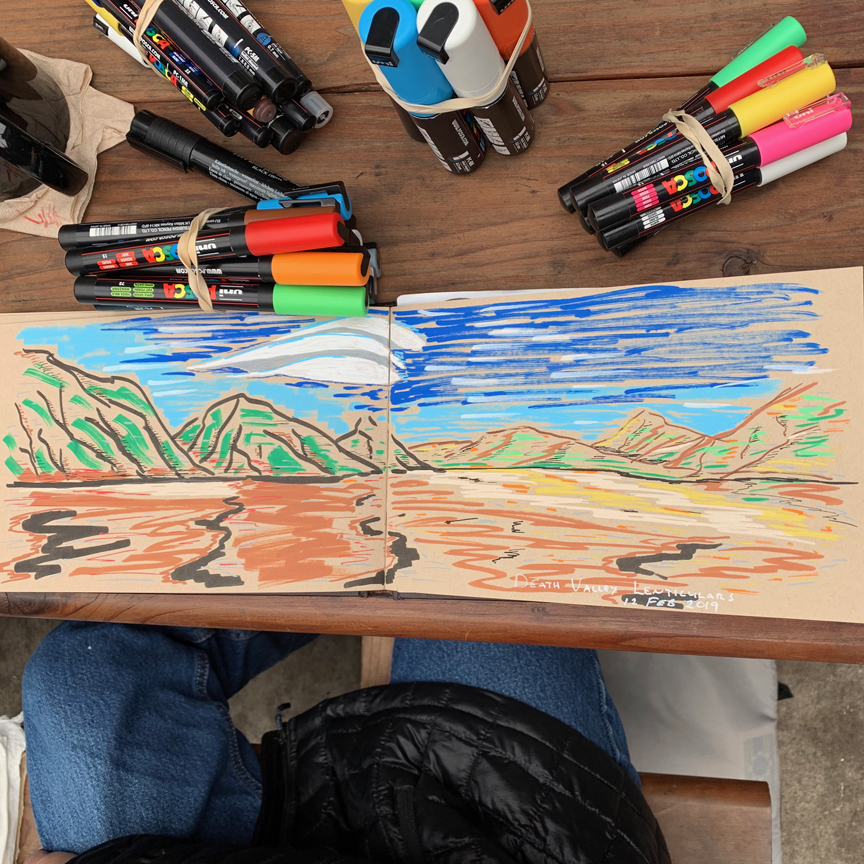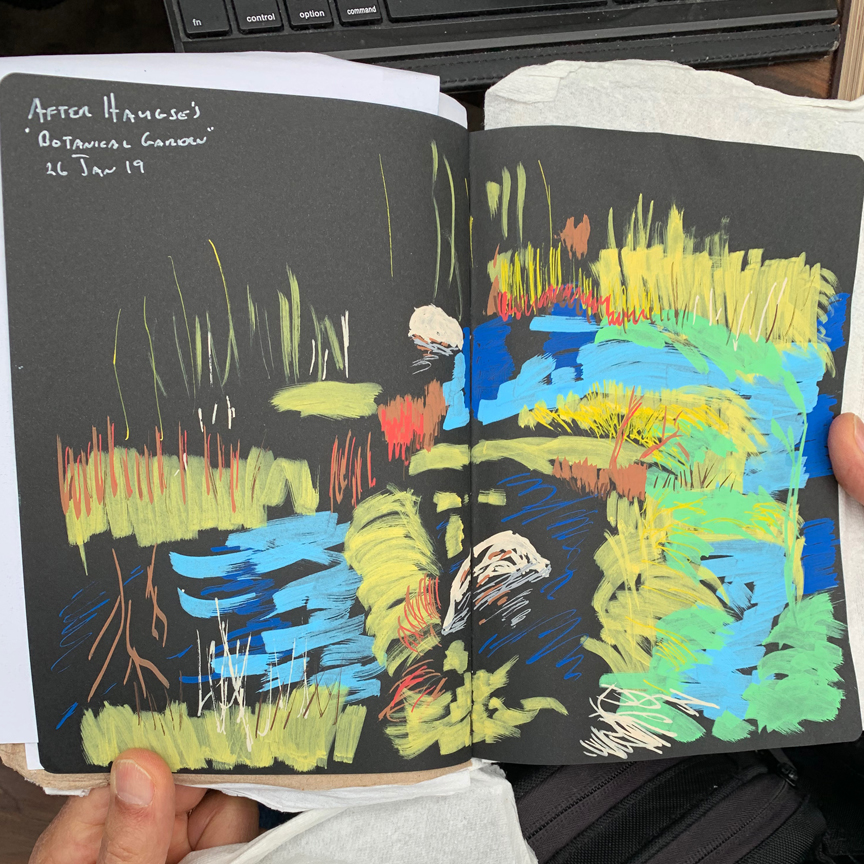 Hugh continues to explore the use of Posca acrylic markers on toned paper. Interesting overlay effects in the botanical garden scene.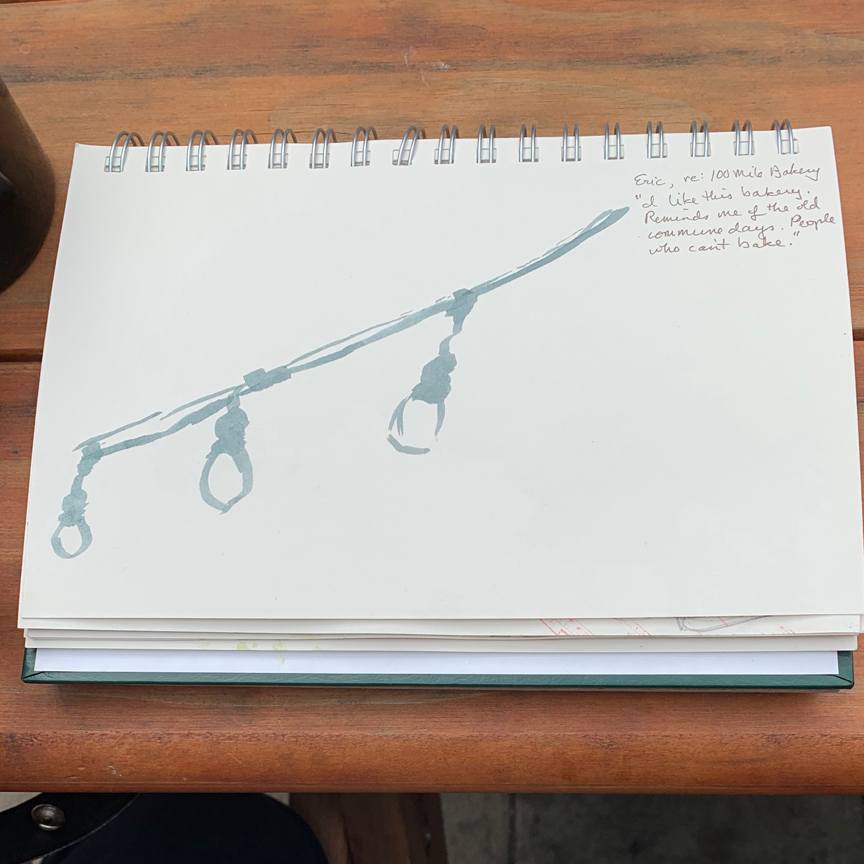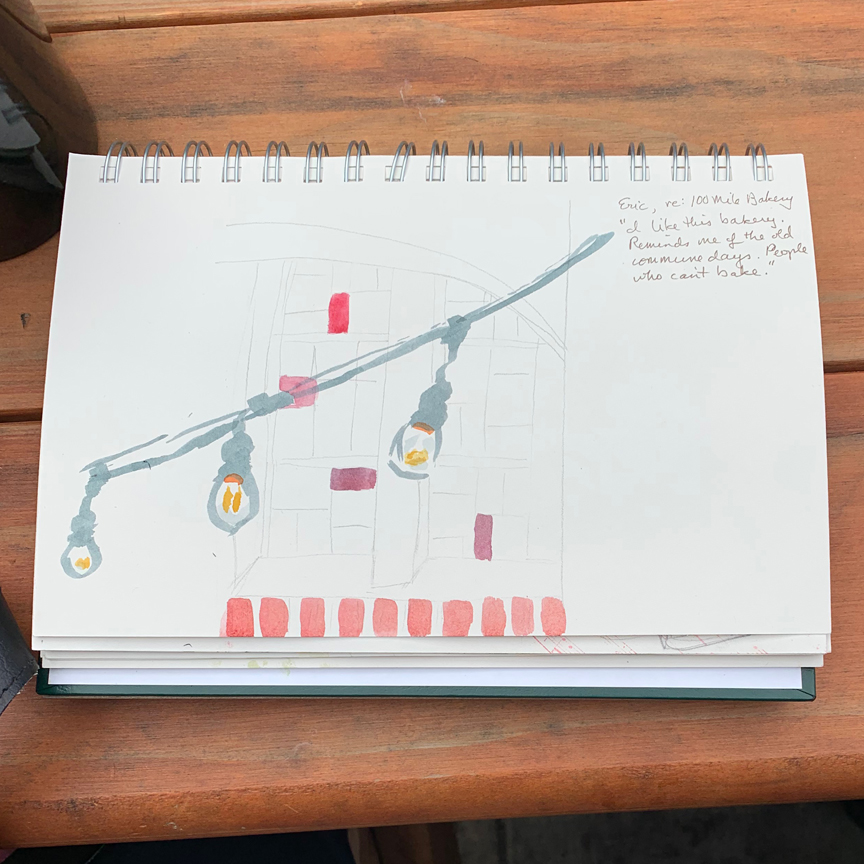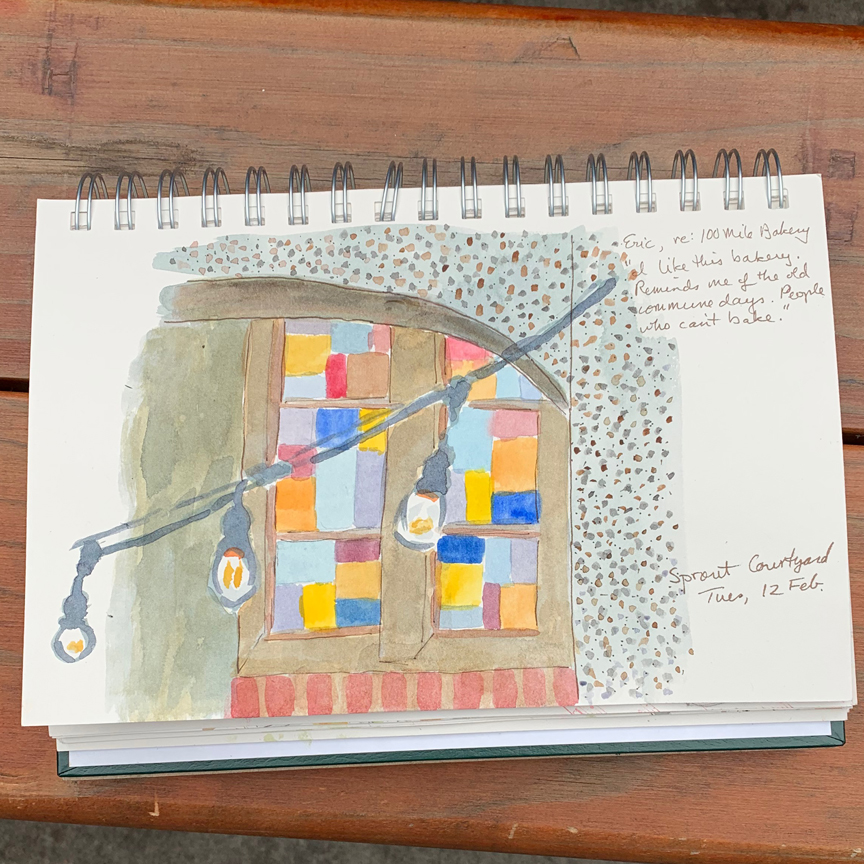 Daisy started out with a slash of a line, then lightbulbs and the archway to the wall with stained glass windows for context. Nice!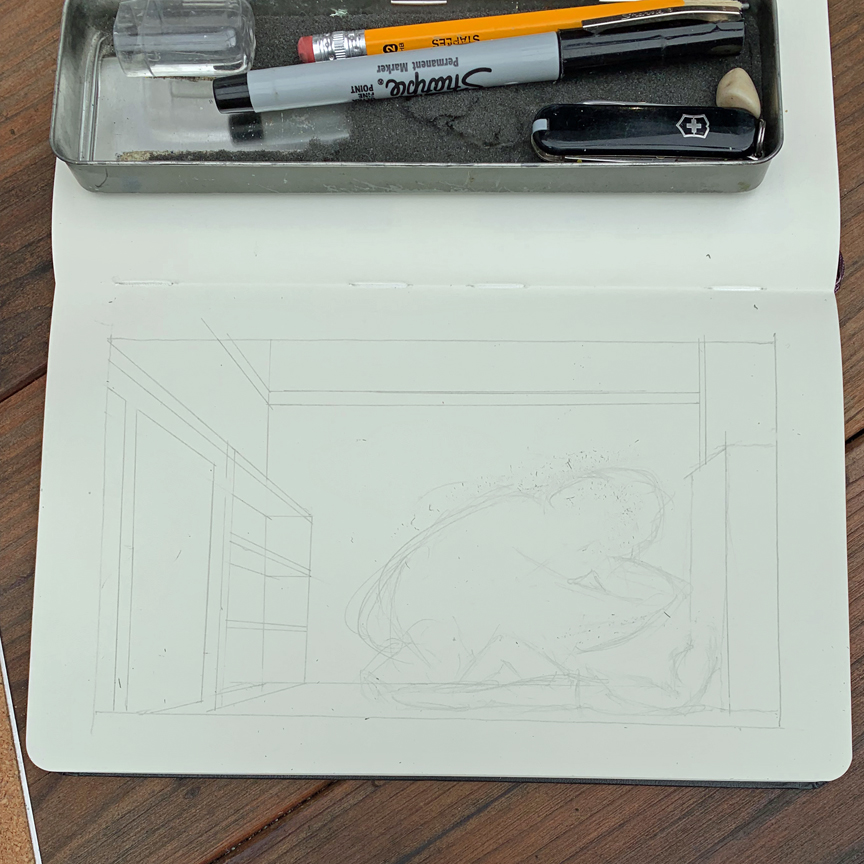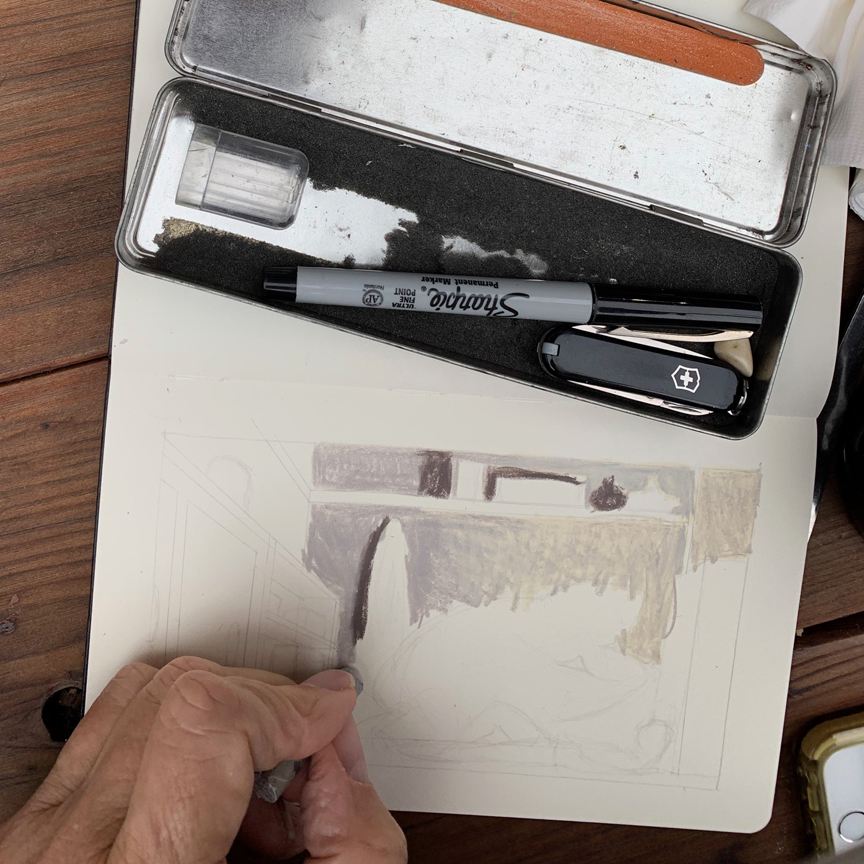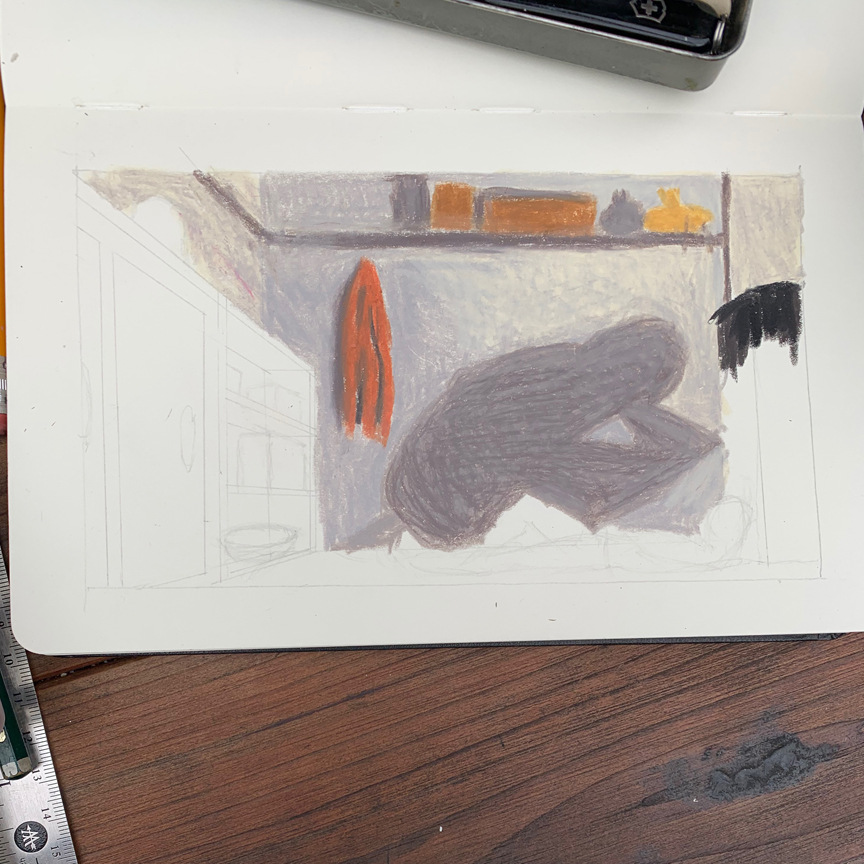 Erik is a master at perspective. After putting in pencil guidelines, he uses Caran d'Ache wax crayons to begin fleshing out the sketch.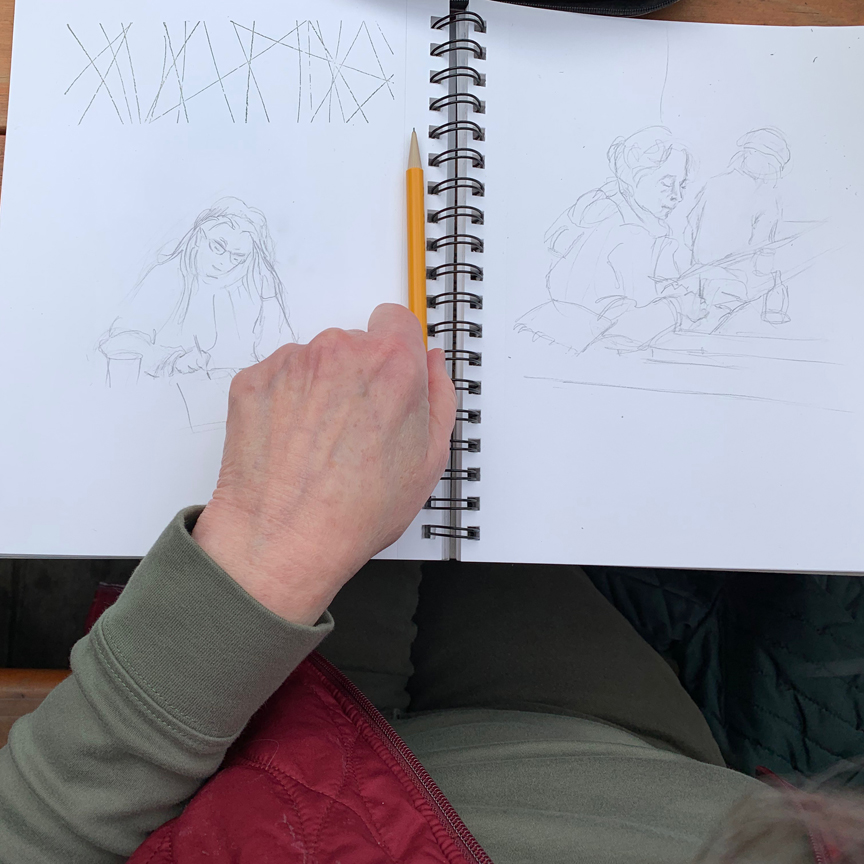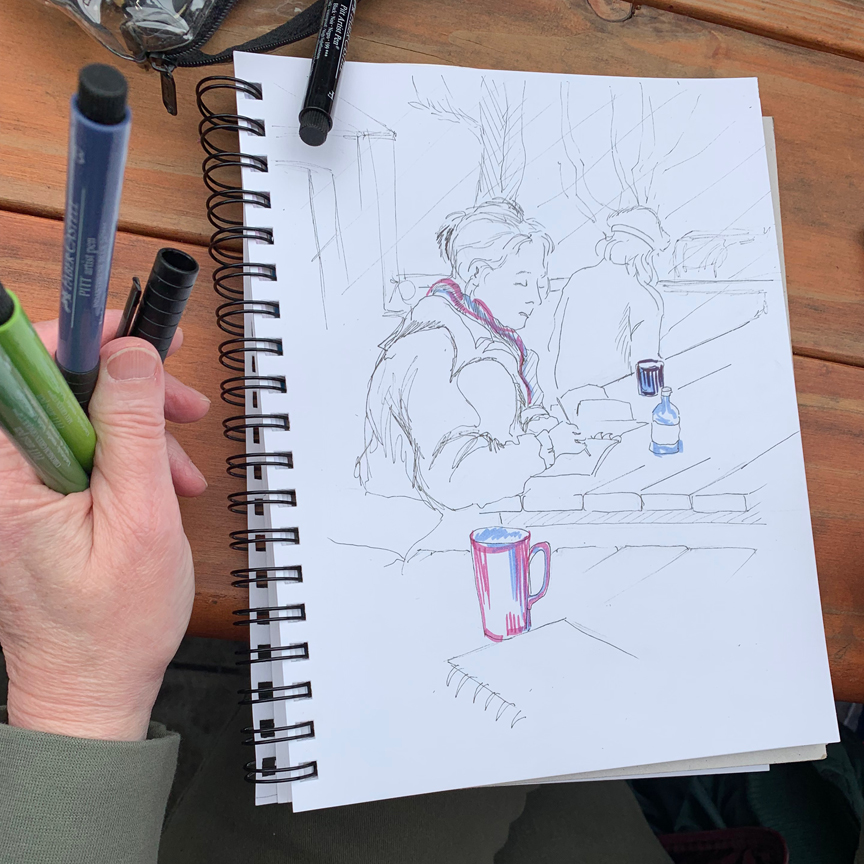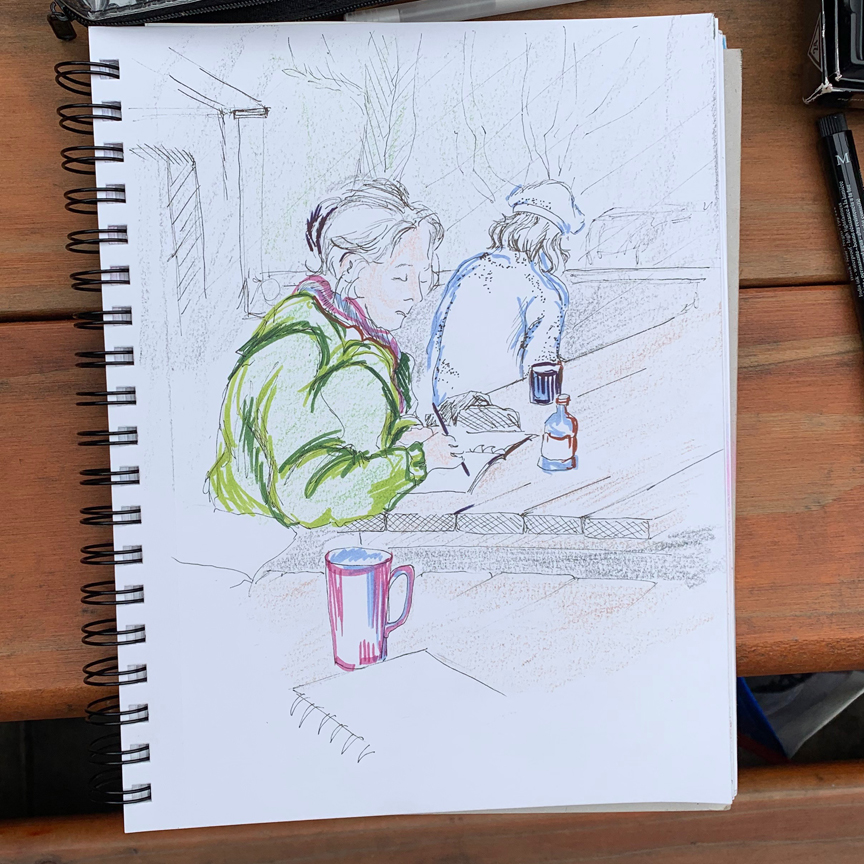 Marsha is on a roll, sketching the sketchers! Here she has caught Barb So. & Sandy in action, using Pitt markers to build color.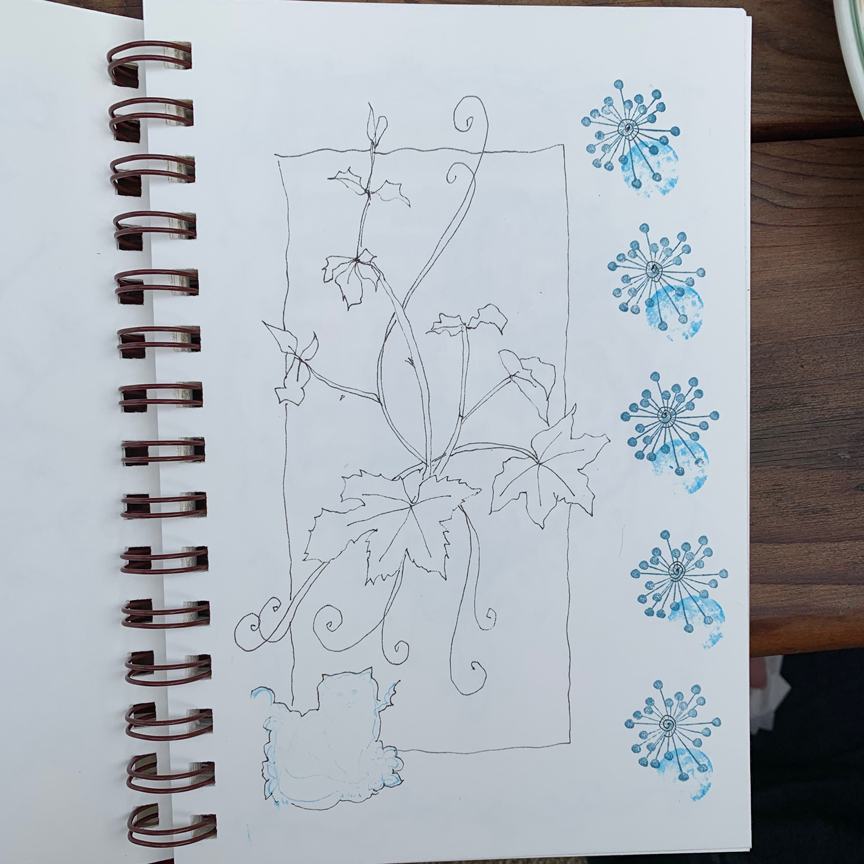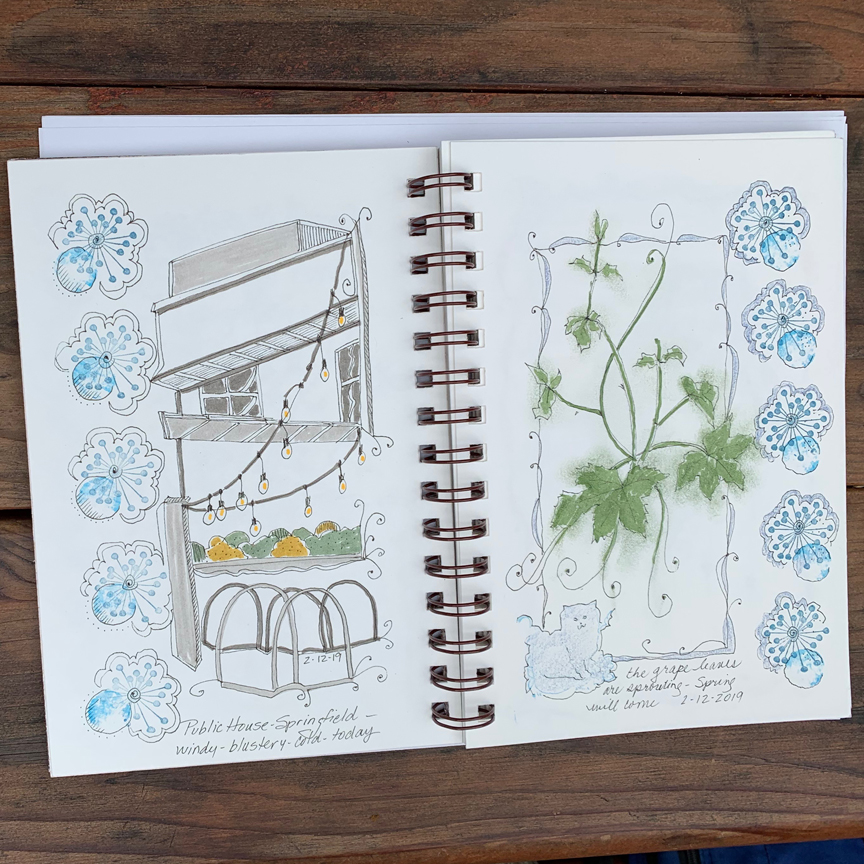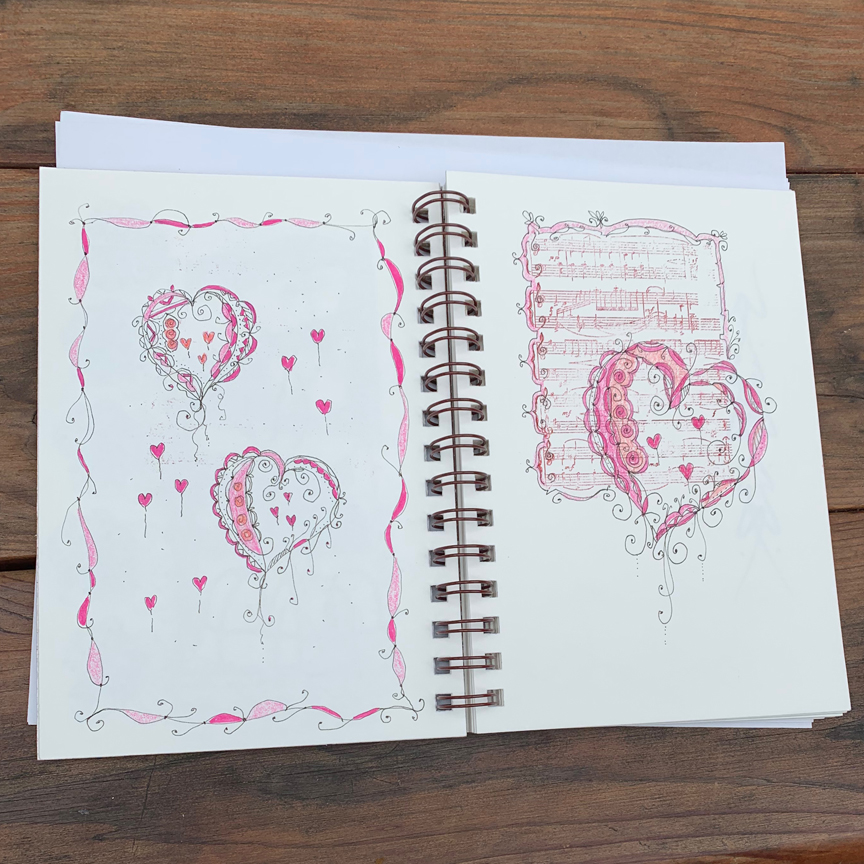 Bev uses Pitt markers, too, and look! She smudged the color on the leaves while the ink was still moist! And of course, hearts for the day.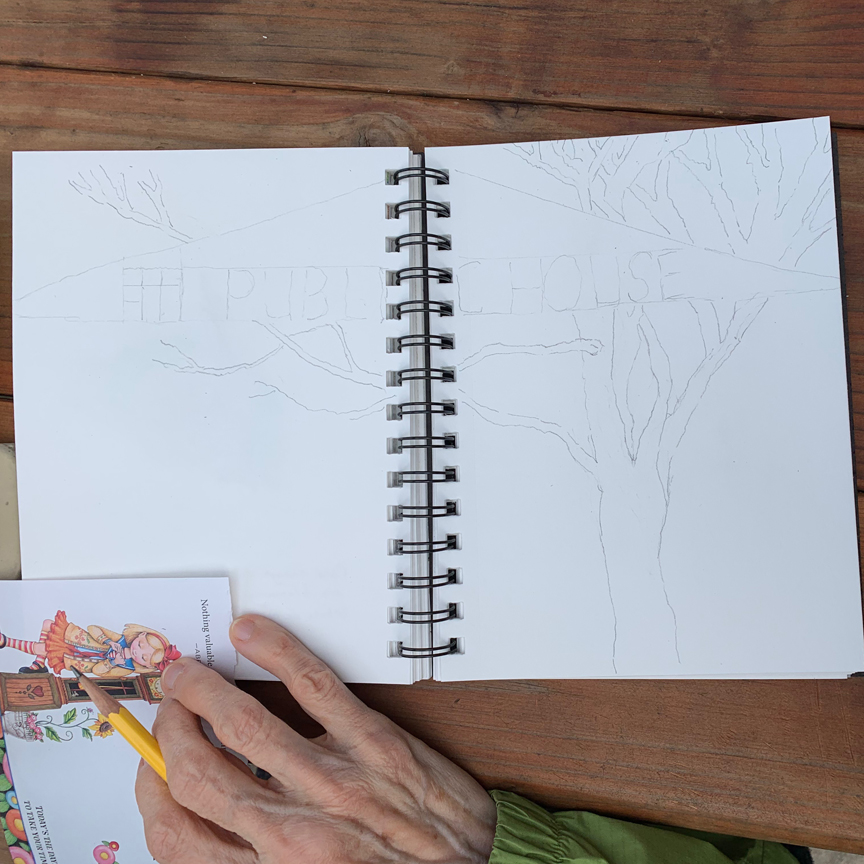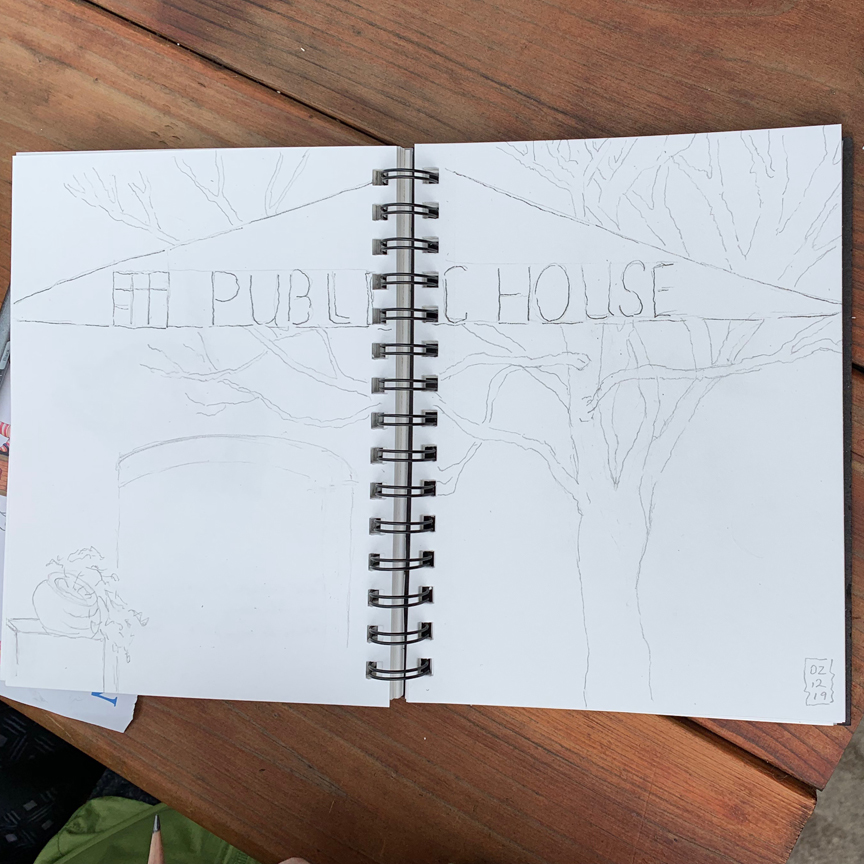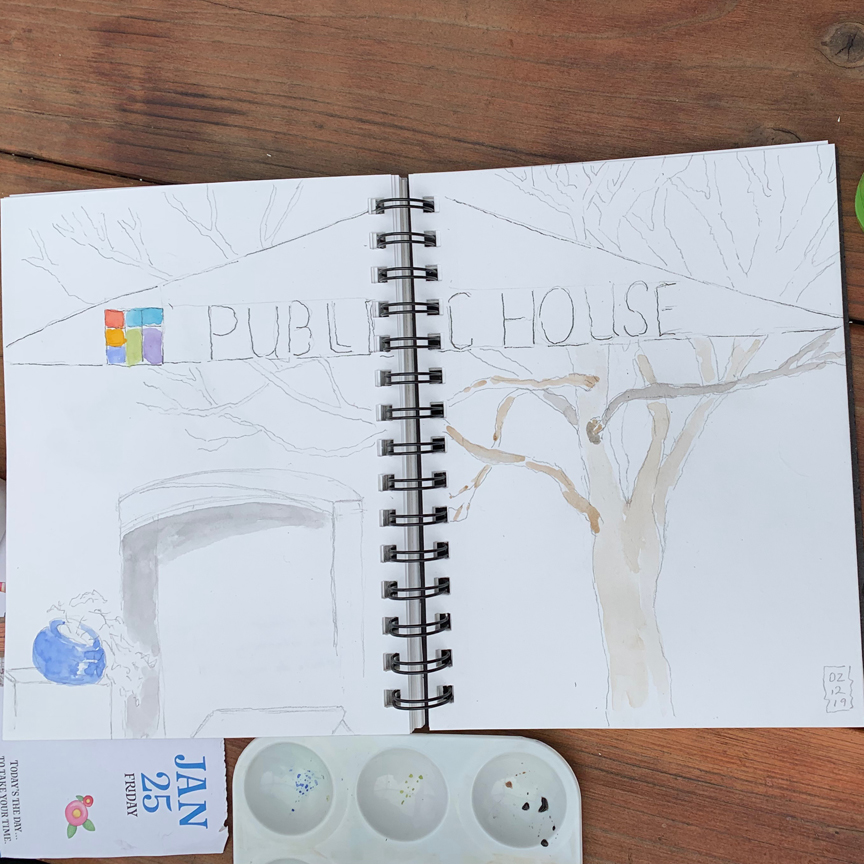 Barb So was oblivious to being Marsha's model while she was sketching the tree outside, the logo and entry to the Public House.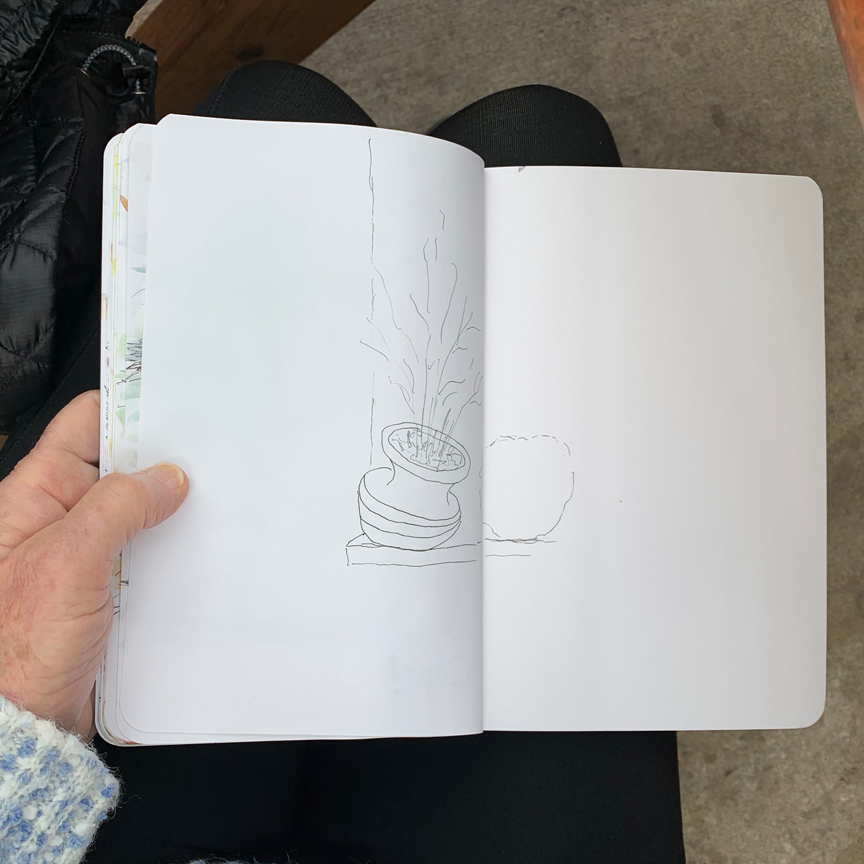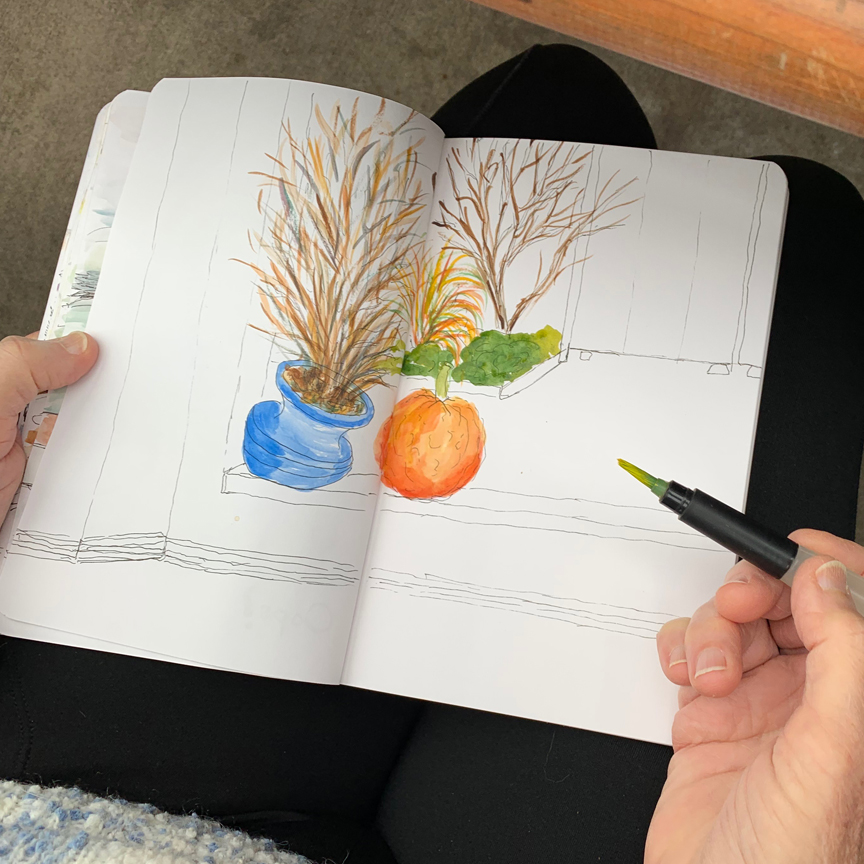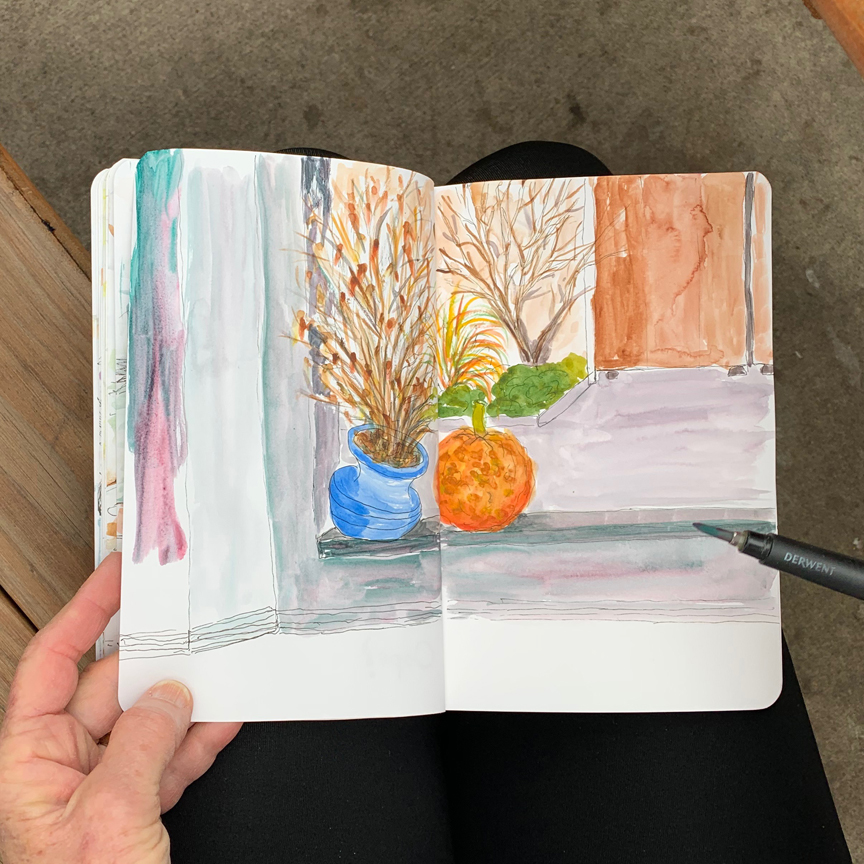 Sandy's accustomed to sketching on her lap, a perfect setup for her sketch beyond the vinyl wall of the pots by the entrance.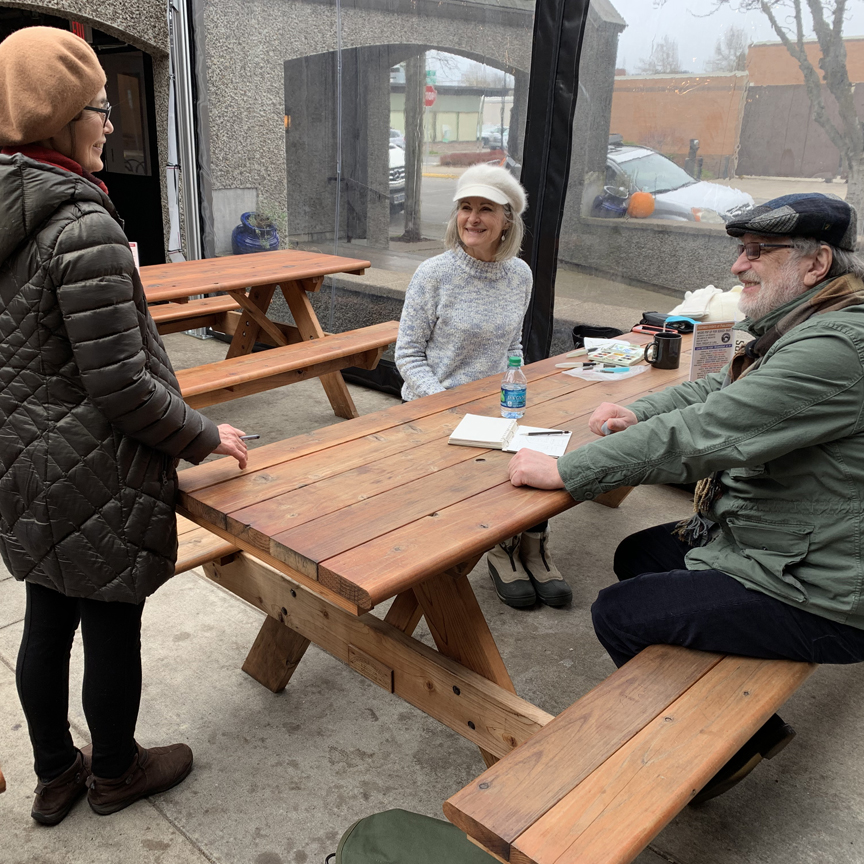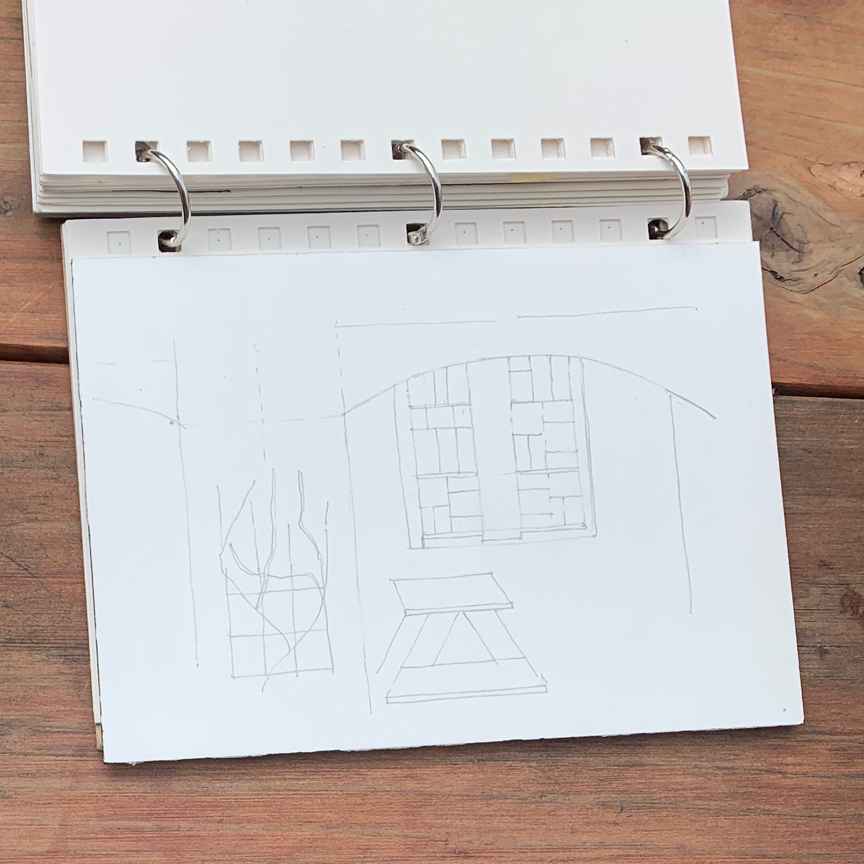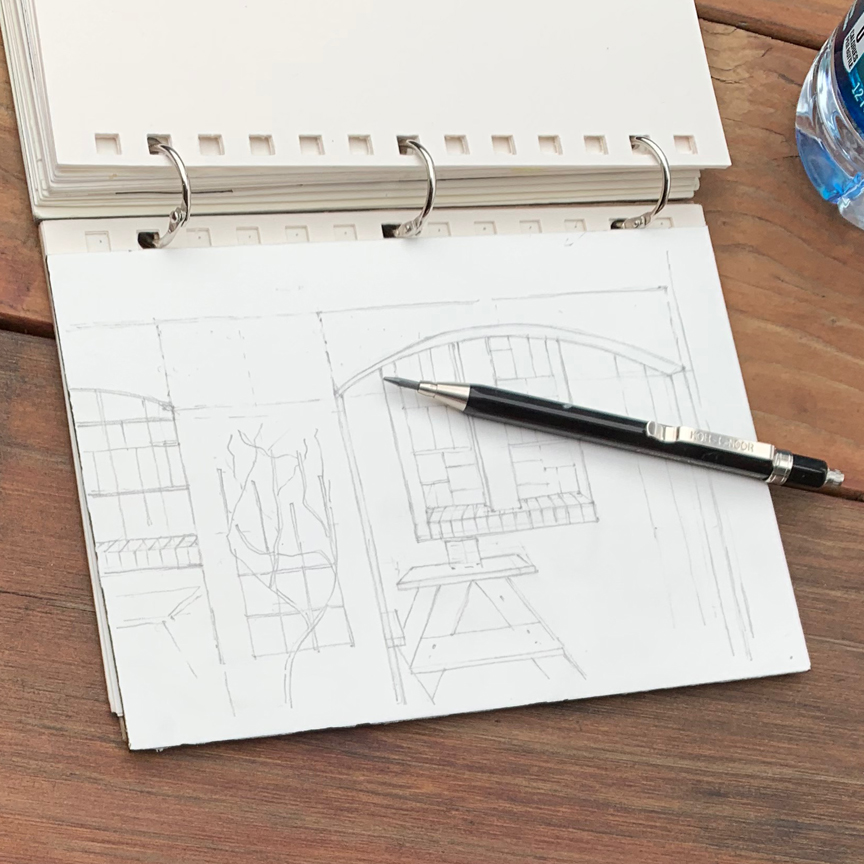 Satoko talking to Sandy & Serge. Here's how Serge's sketch evolved, first the general layout lines, then the details to capture the view.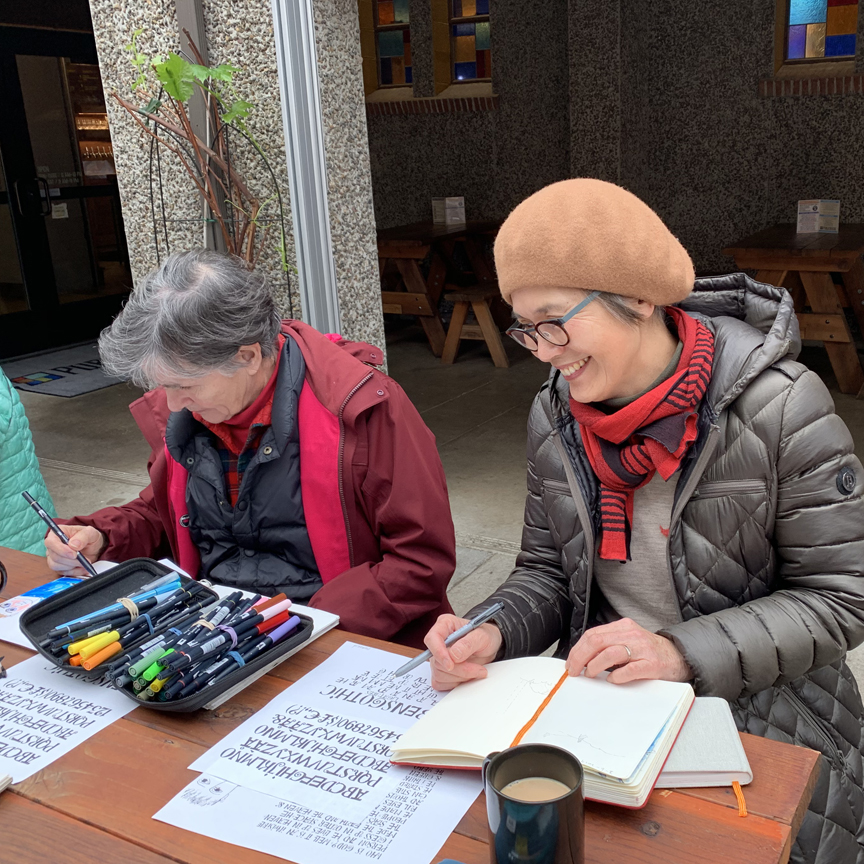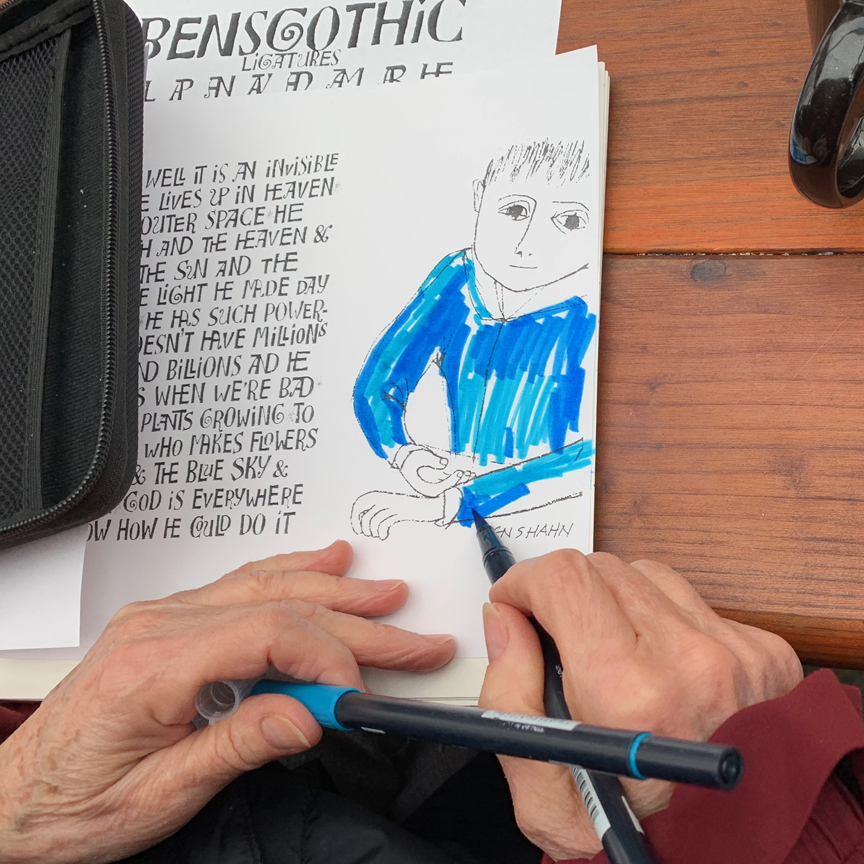 When Satoko sat down to sketch next to Lealan, she had to laugh at  Lealan – busy coloring a graphic on a handout that Laura brought!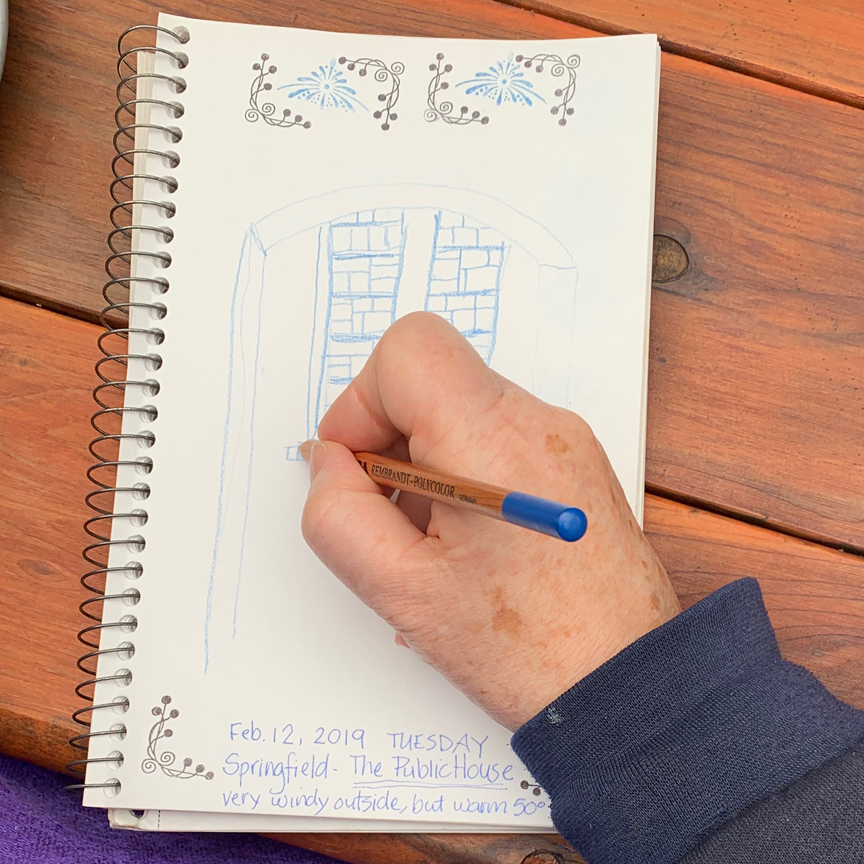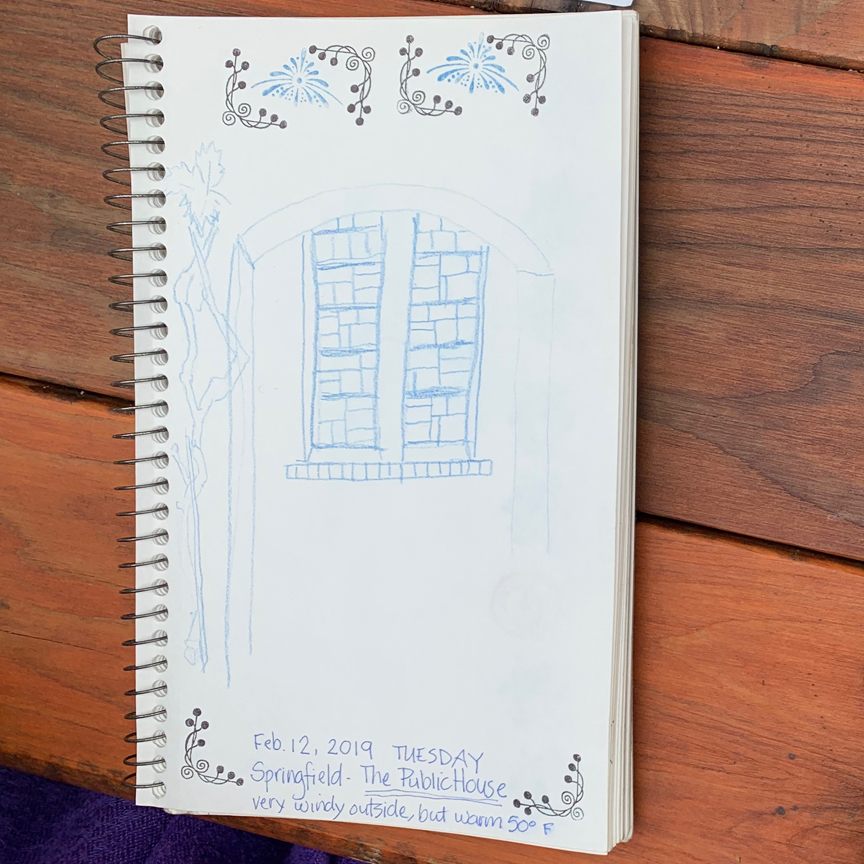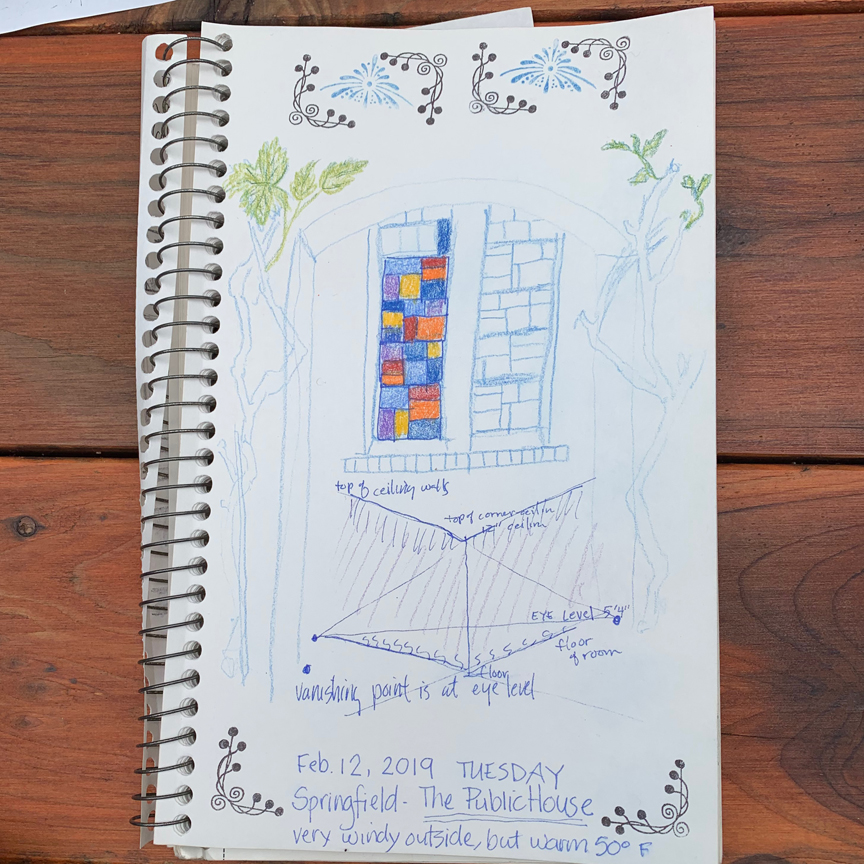 Laura was sketching the stained glass windows through the arches, not an easy task. The windows are not divided in equal parts!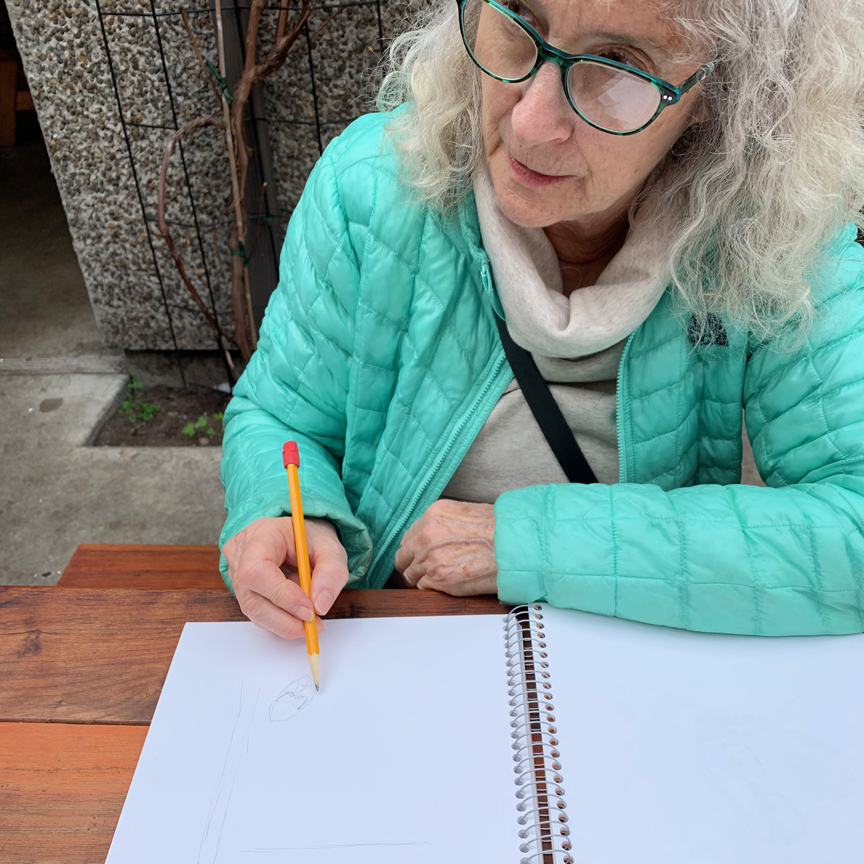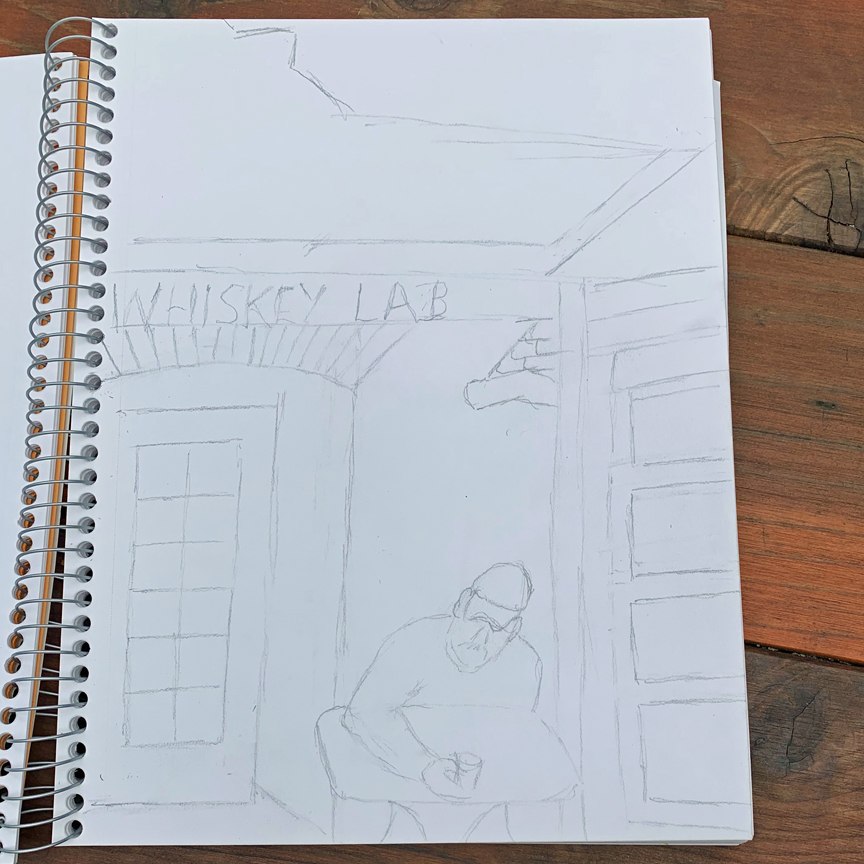 Ellen was looking across the courtyard…at Bill! So he got into her sketch, along with the corner of the building & distinctive font.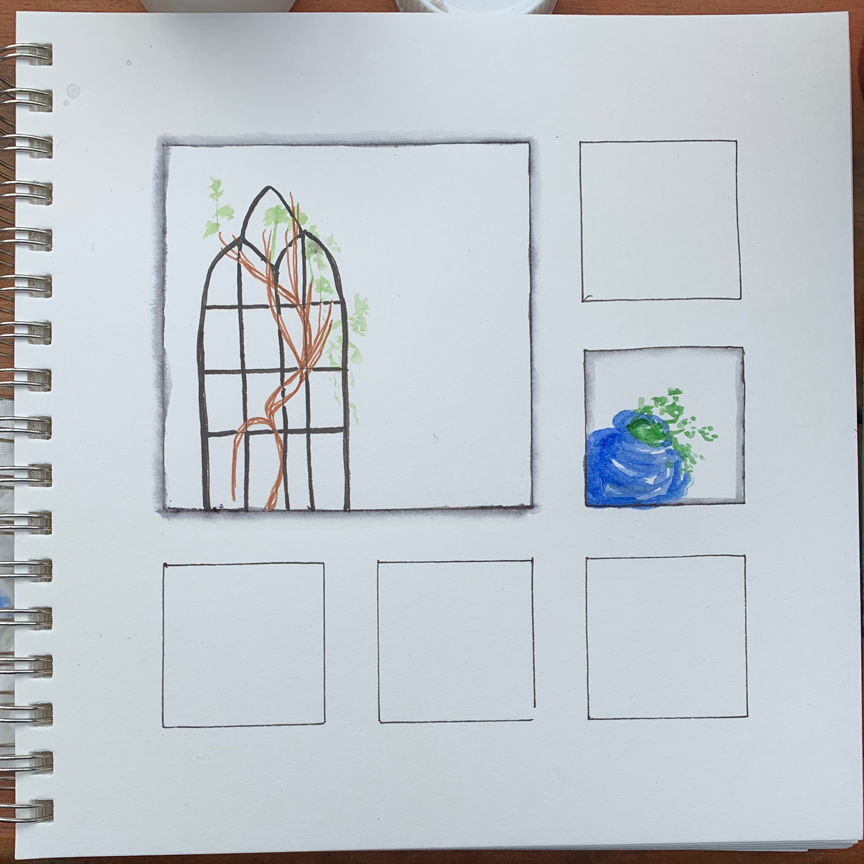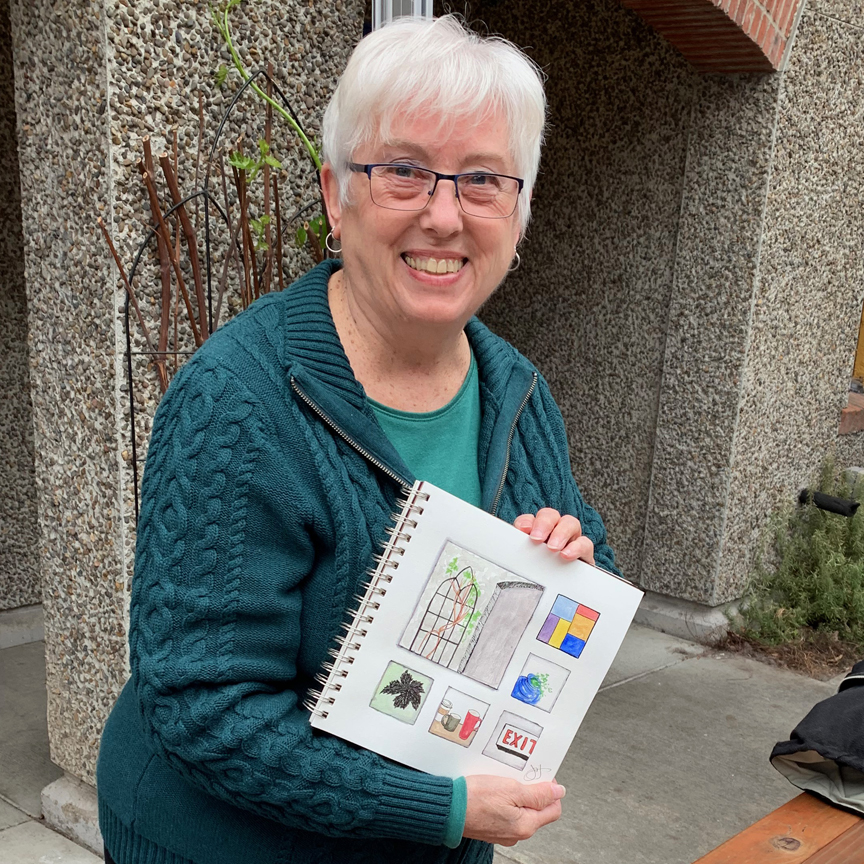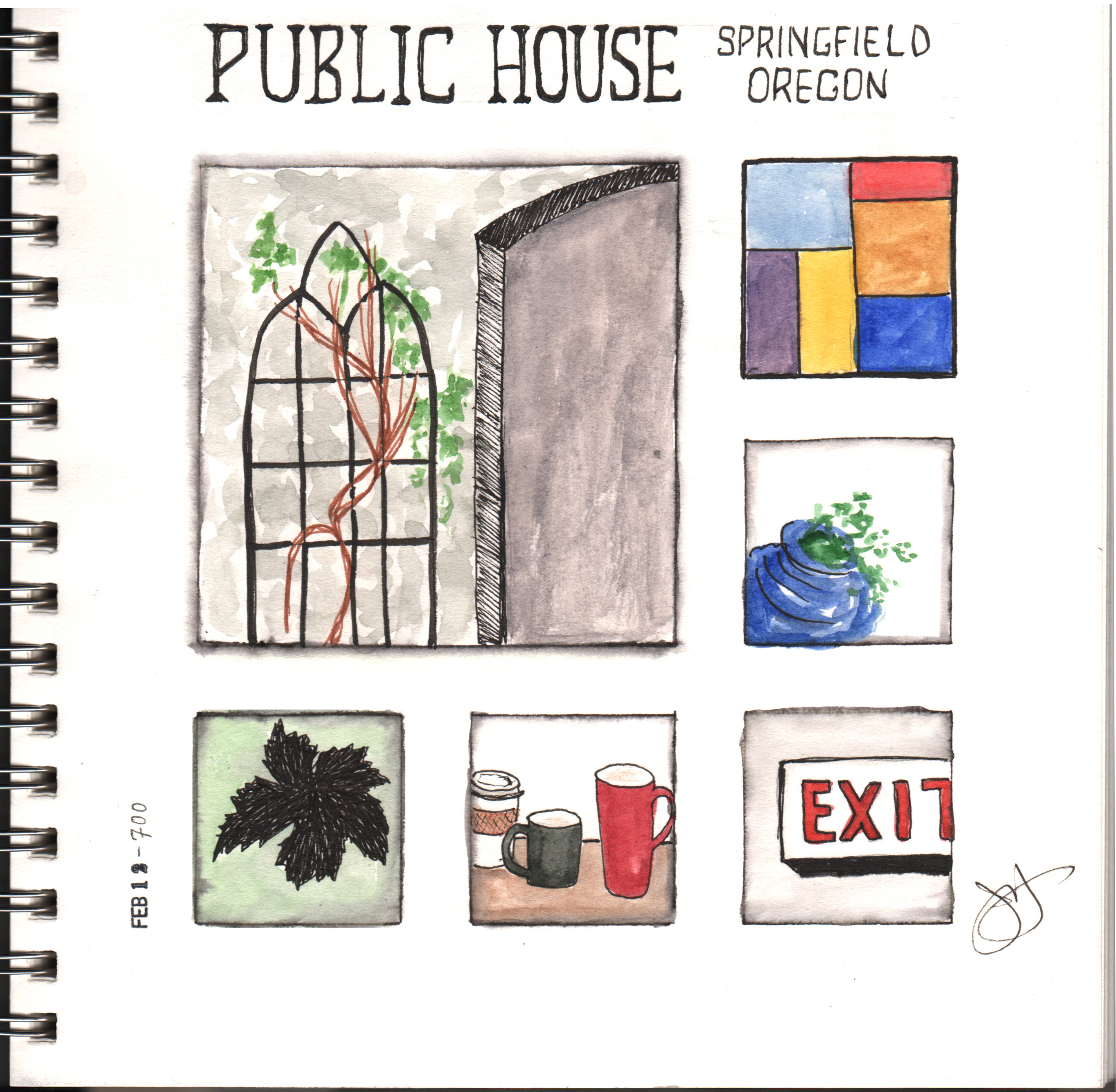 Jane was looking all over the place, capturing little scenes in the squares format Katie designed. Nothing too serious – phew!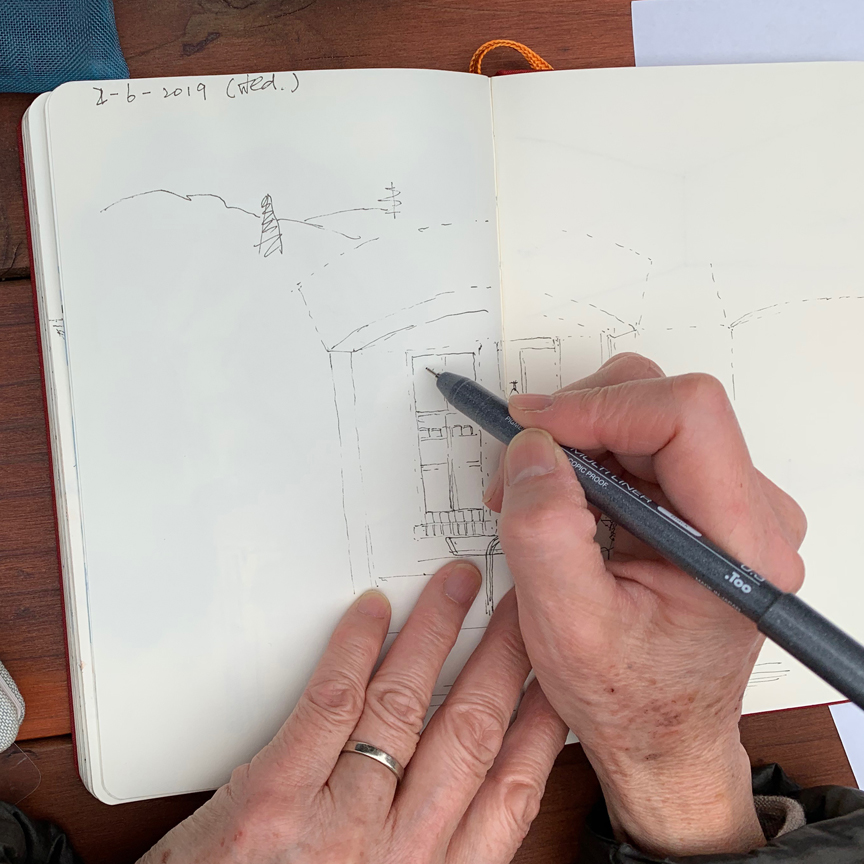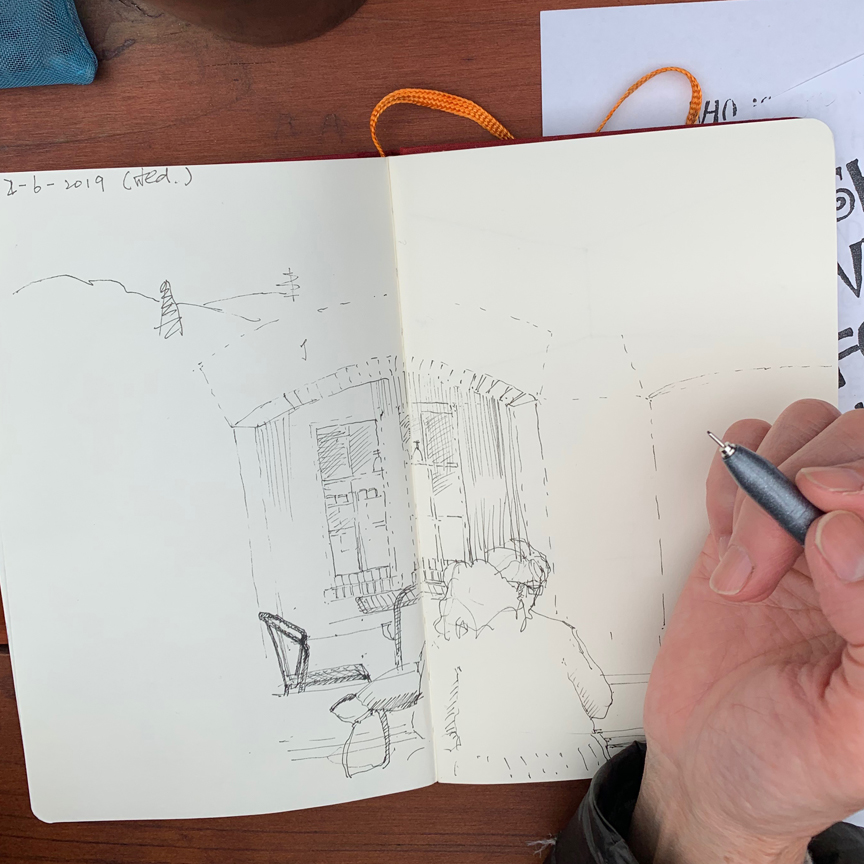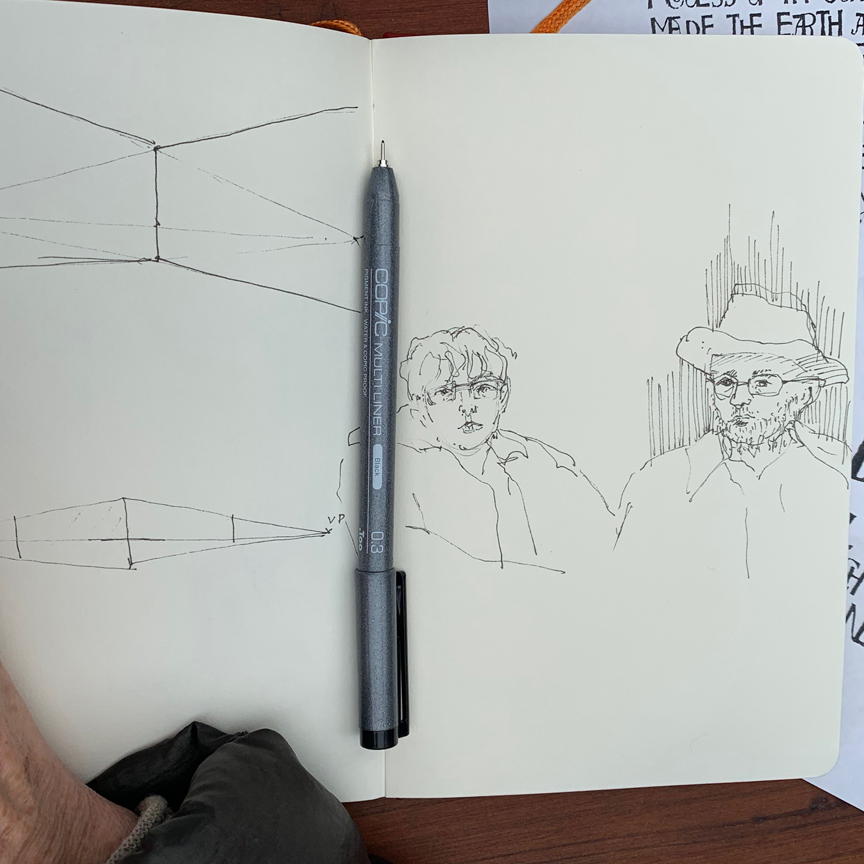 Satoko was the last to show up, but look how much she got done! First a back sketch of Bev with Jane peaking over her shoulder, then a sketch of Jane & Erik (both looking so youthful) who stayed to chat.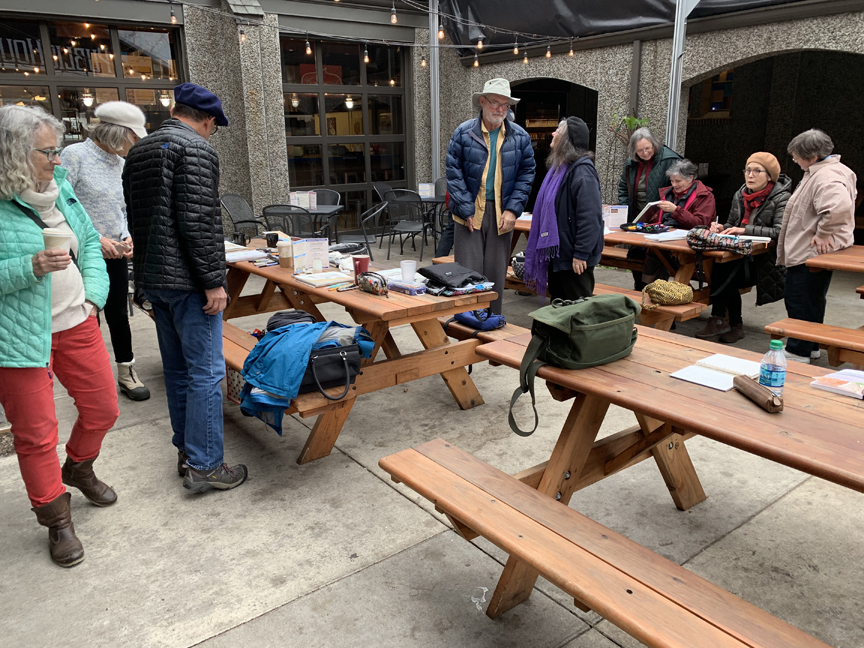 Doing the gallery walk of the sketches: Ellen, Sandy, Hugh, Erik, Laura, Marsha, Lealan, Satoko, and Daisy.