5th Street Market, Eugene, OR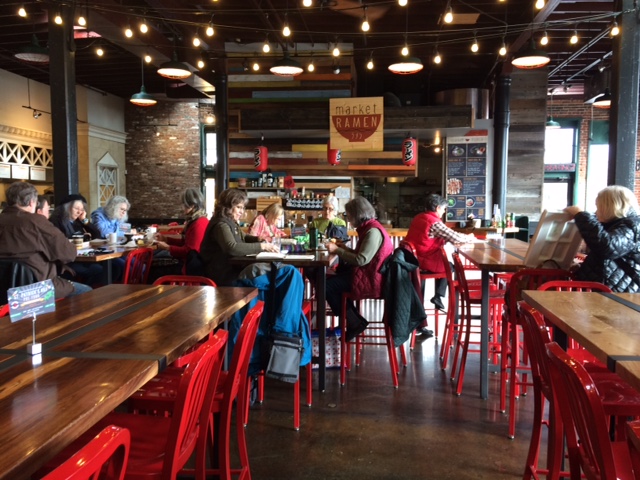 Jim, Daisy, Laura, Ellen, Satoko, Bev, Barb Sh, Barb So, Marsha, Lealan, Lona, & Jane behind the camera glad to be back from AZ.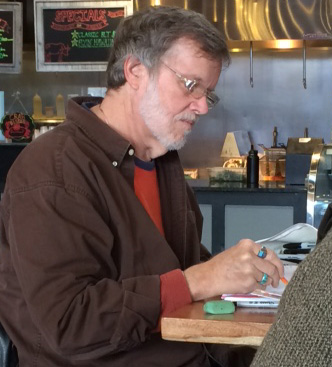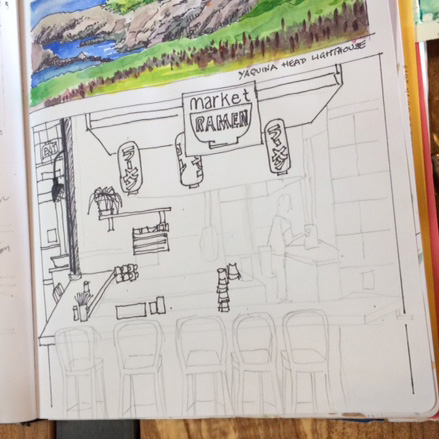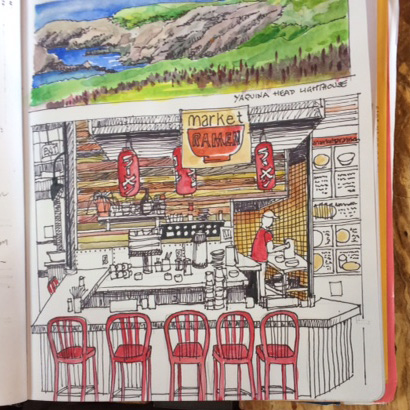 Now you can see what Jim is so intent on sketching – great job!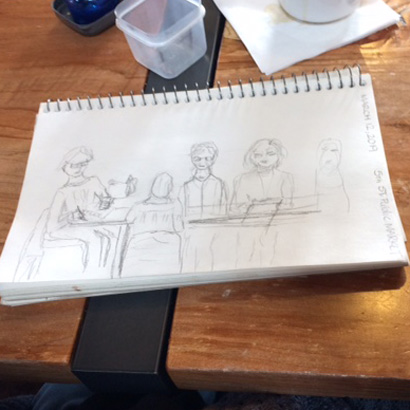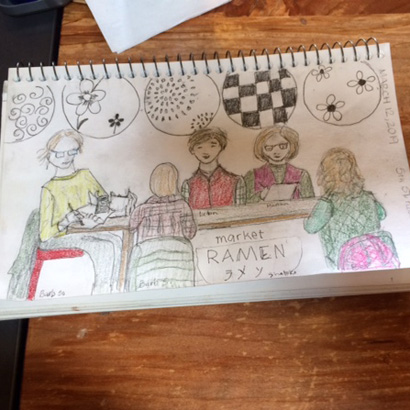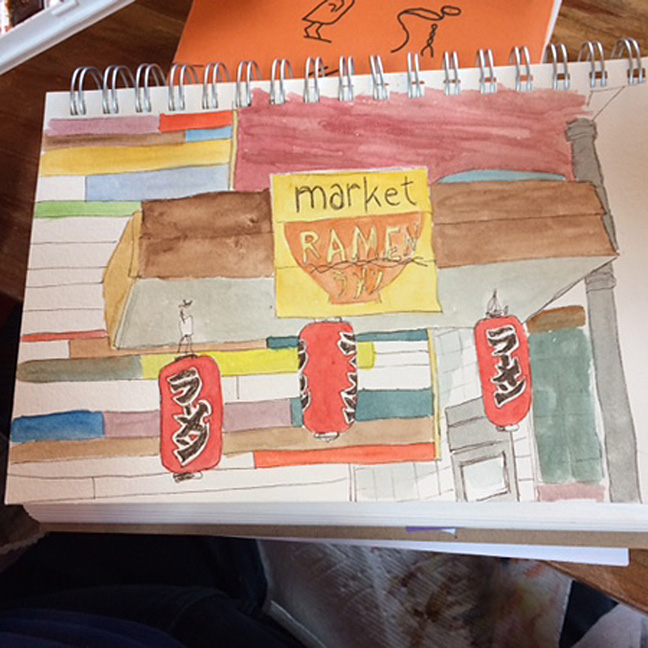 Laura sketched the sketchers, as well as the ramen restaurant front.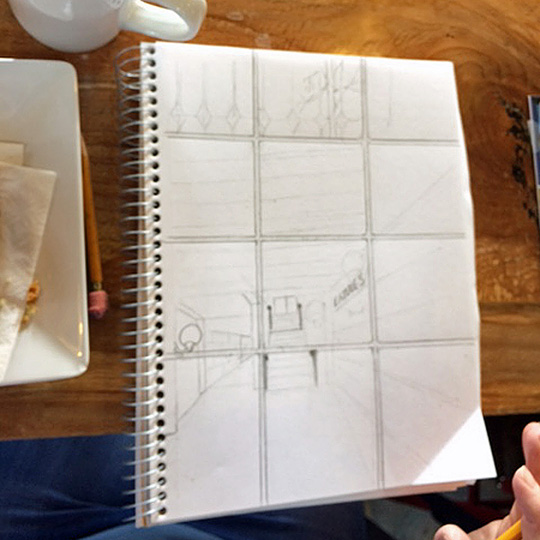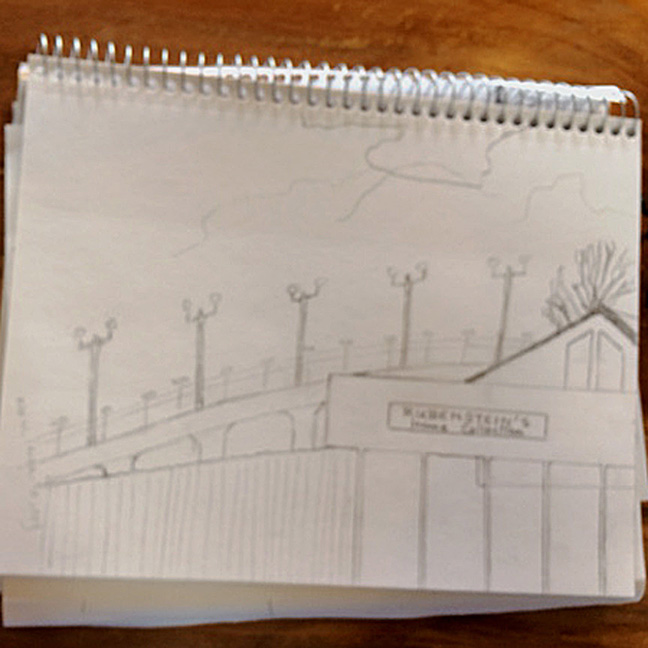 Ellen got started on one sketch – too many lines! – on on to the next.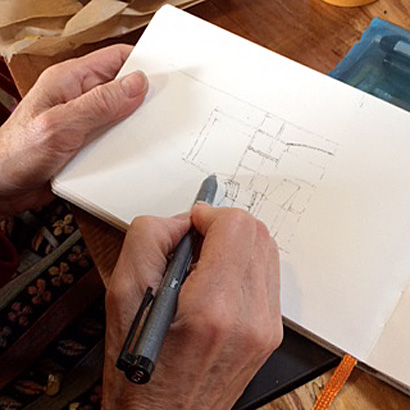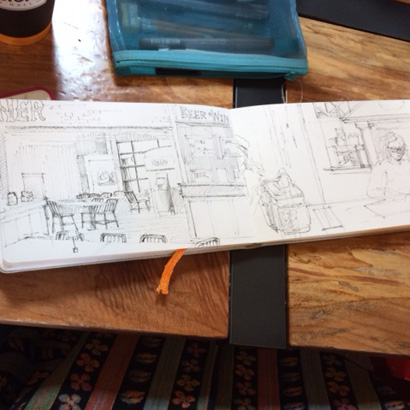 You might suspect that Satoko has done this kind of thing before!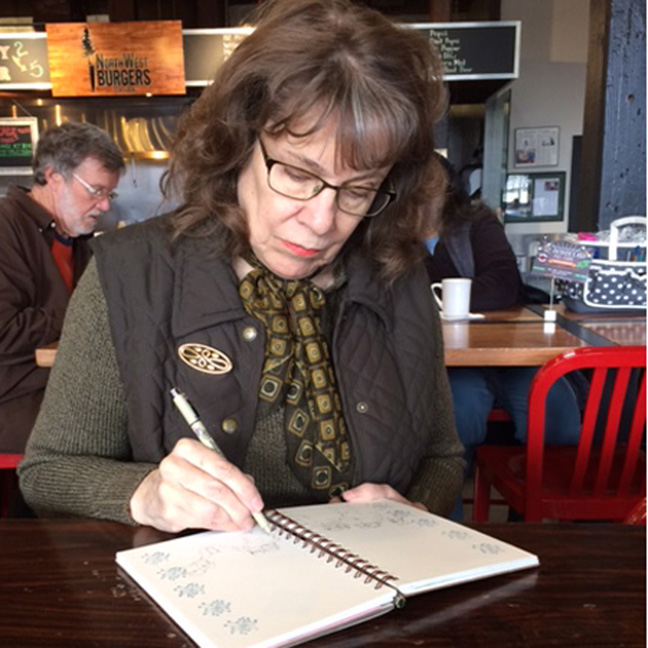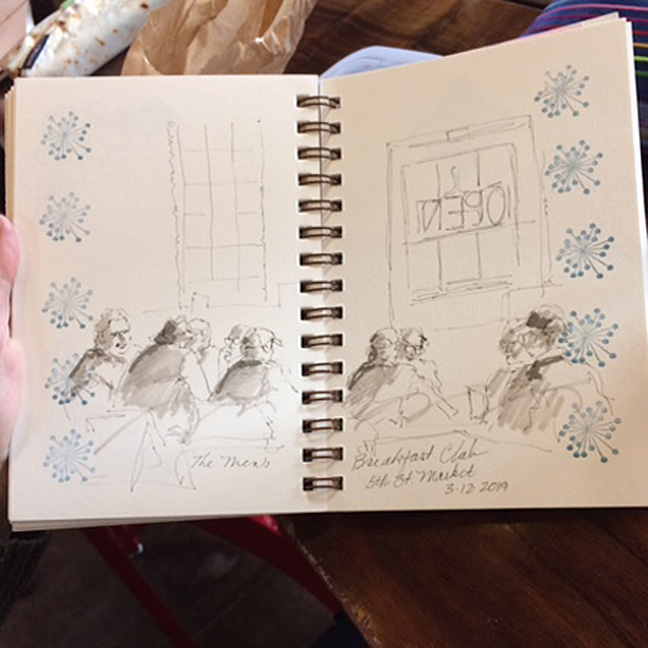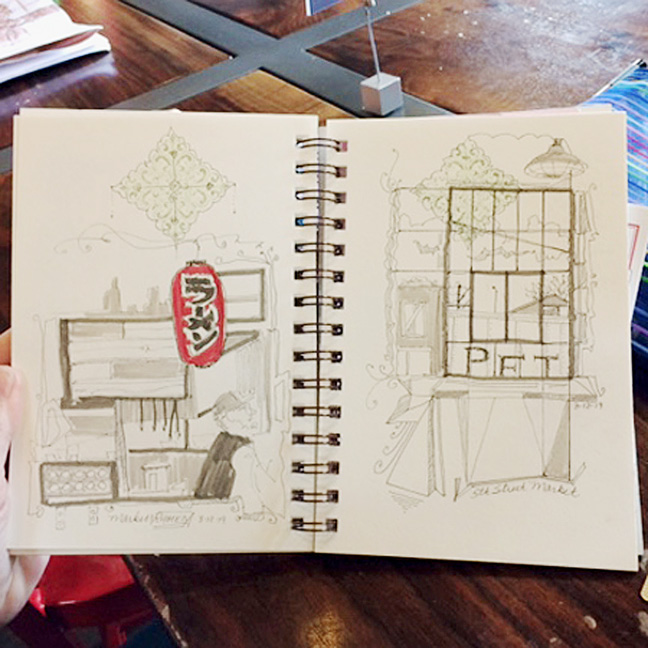 Bev did an impression sketch of men at a table, then a more detailed sketch capturing the ramen place as well as the window & booth.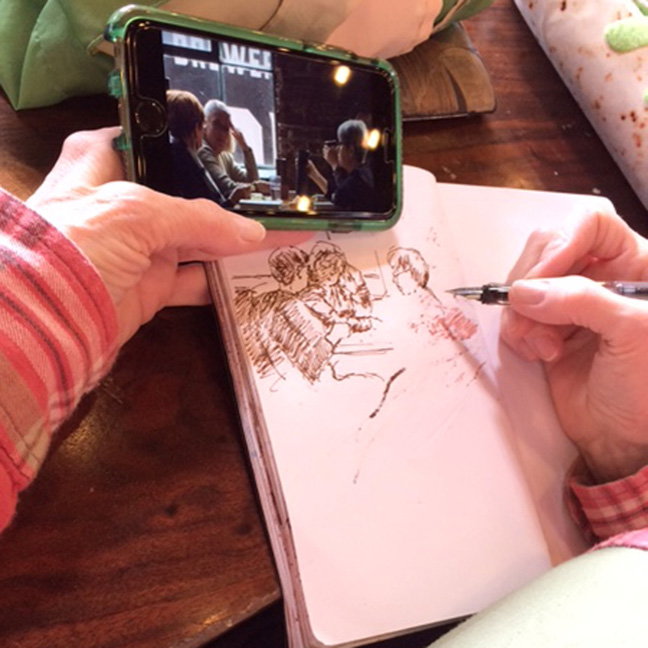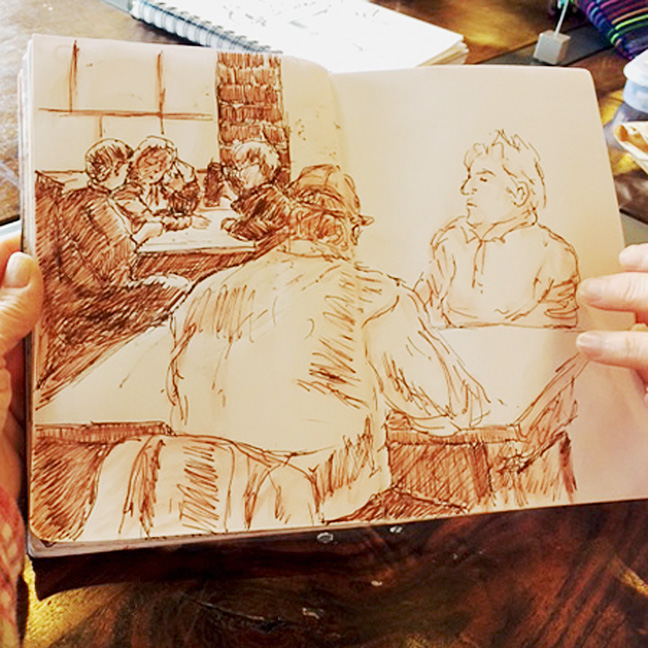 Barb Sh has a clever way of getting her models to hold still – take a photo, quick! She's created the wonderful ambience of the place.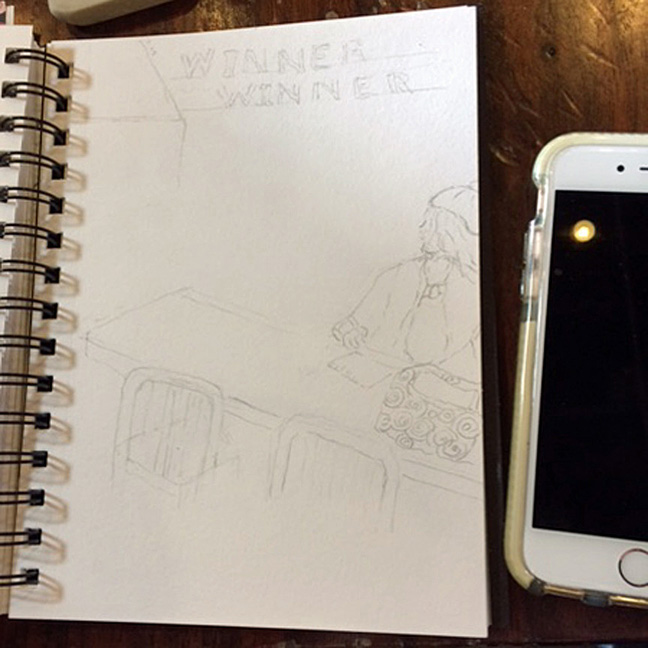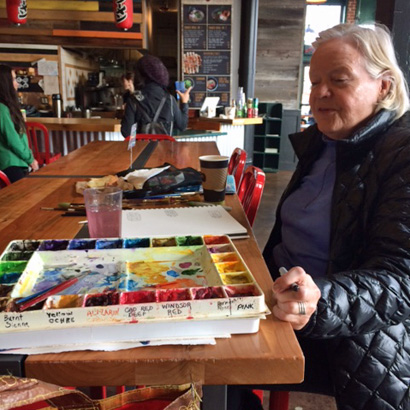 Barb So had time for a quick pencil sketch, and Lona got out her big palette – she said she got frustrated traveling with a small one!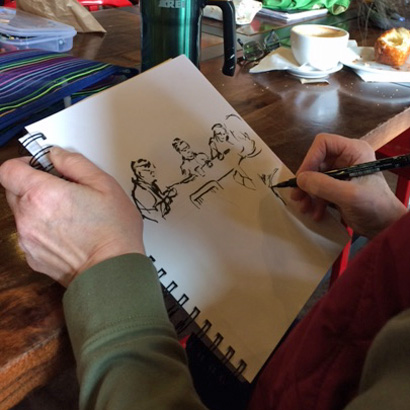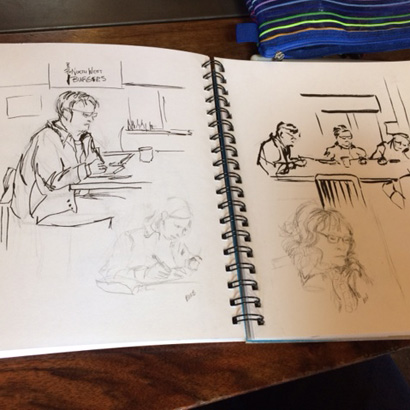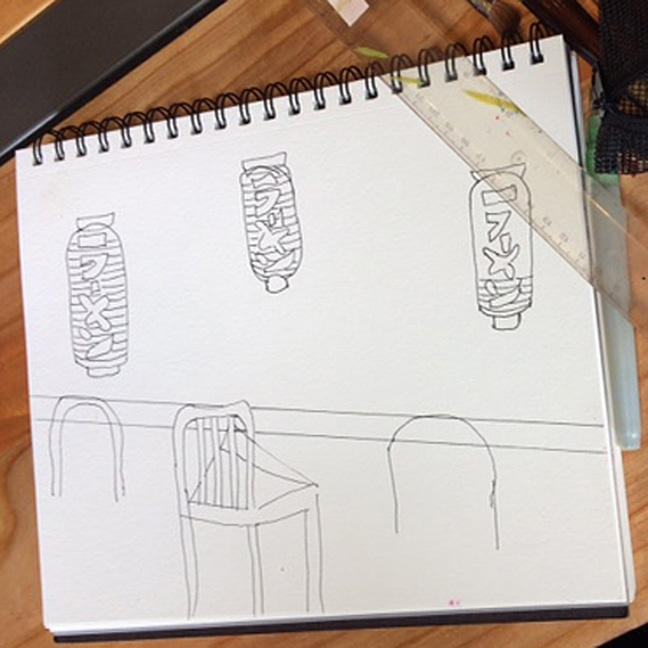 Marsha is getting bolder in her use of the brush pen – nicely done.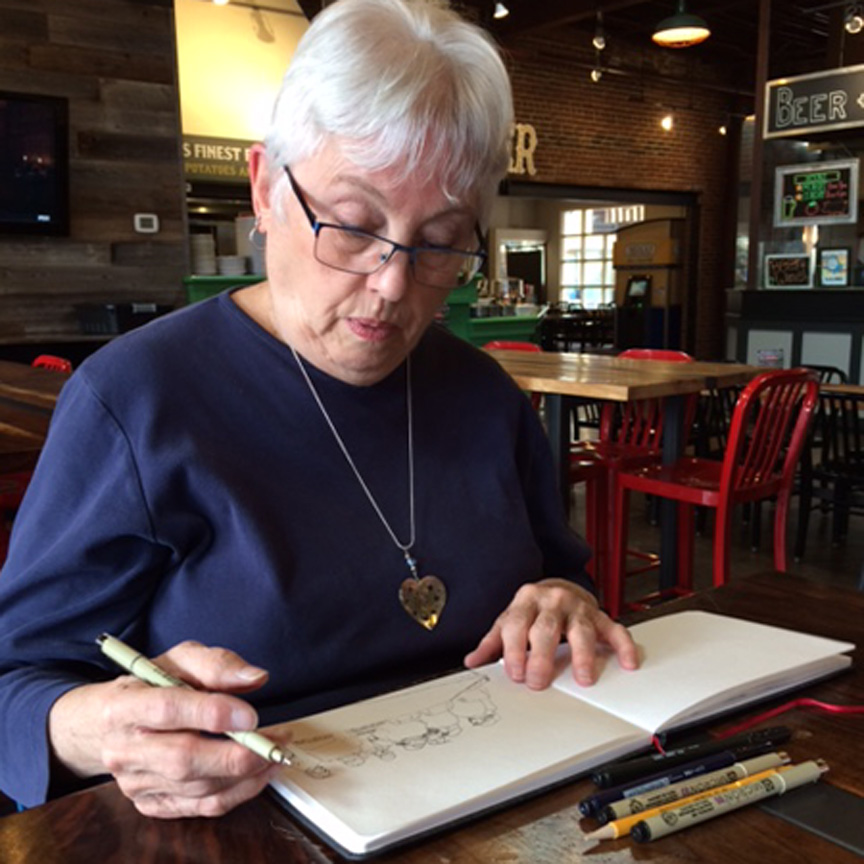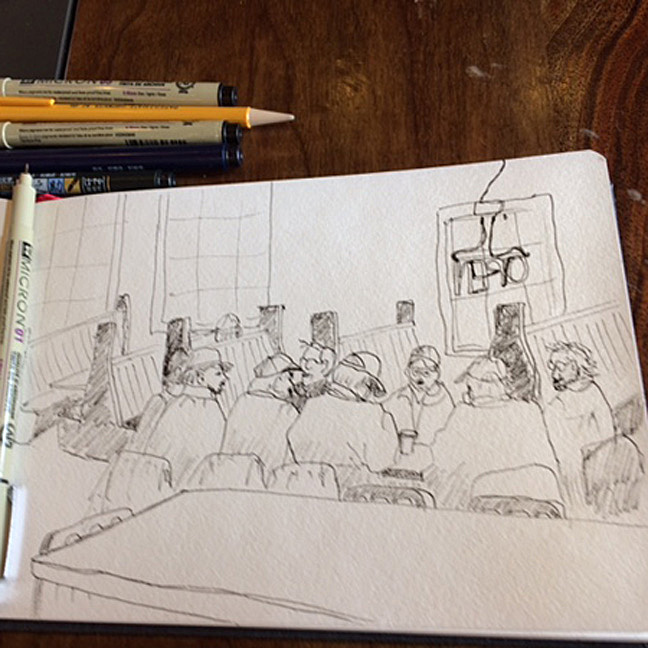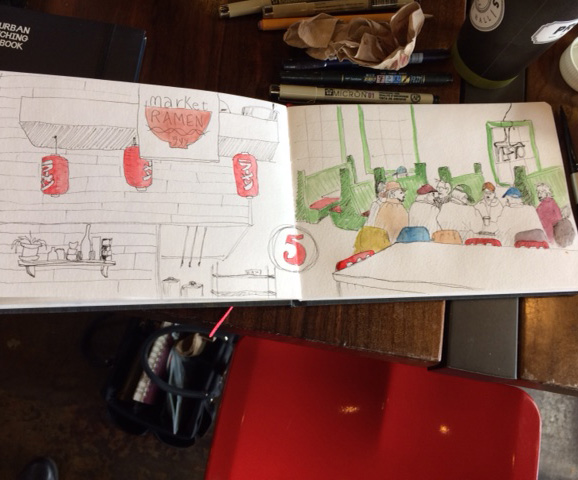 Jane boldly went directly to ink on paper – she says it was fun after she forgot to hyperventilate.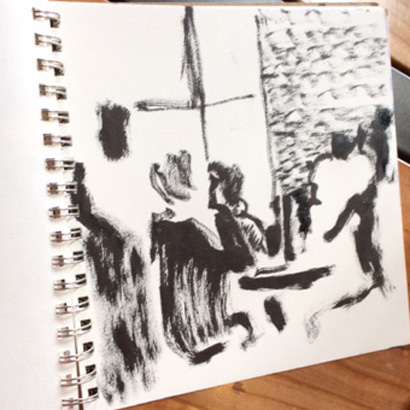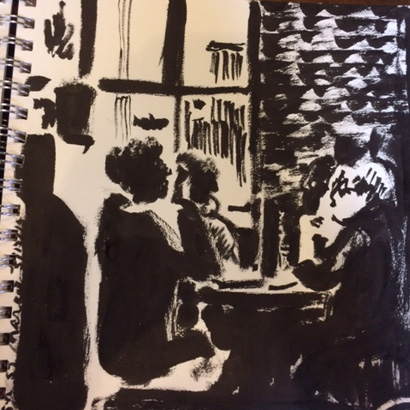 Lealan did a black on white sketch using her Tombow marker – what a wonderful impression, brick wall and all!