Cornucopia @ 17th & Lincoln, Eugene, OR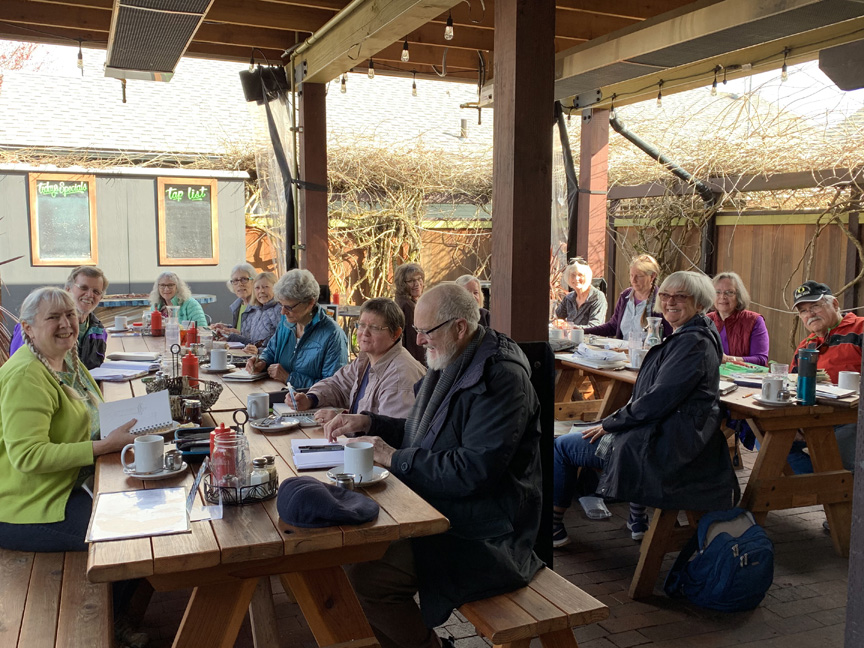 Under cover & under heat panels (!) but outside – sweet! Danita, Jim, Ellen, Barb So, Barb Sh, Penny, Daisy, Bev, Ken, Lona, Liz, Bitty, Katy, Marsha, Bill (& Jane behind the camera, with Satoko yet to come).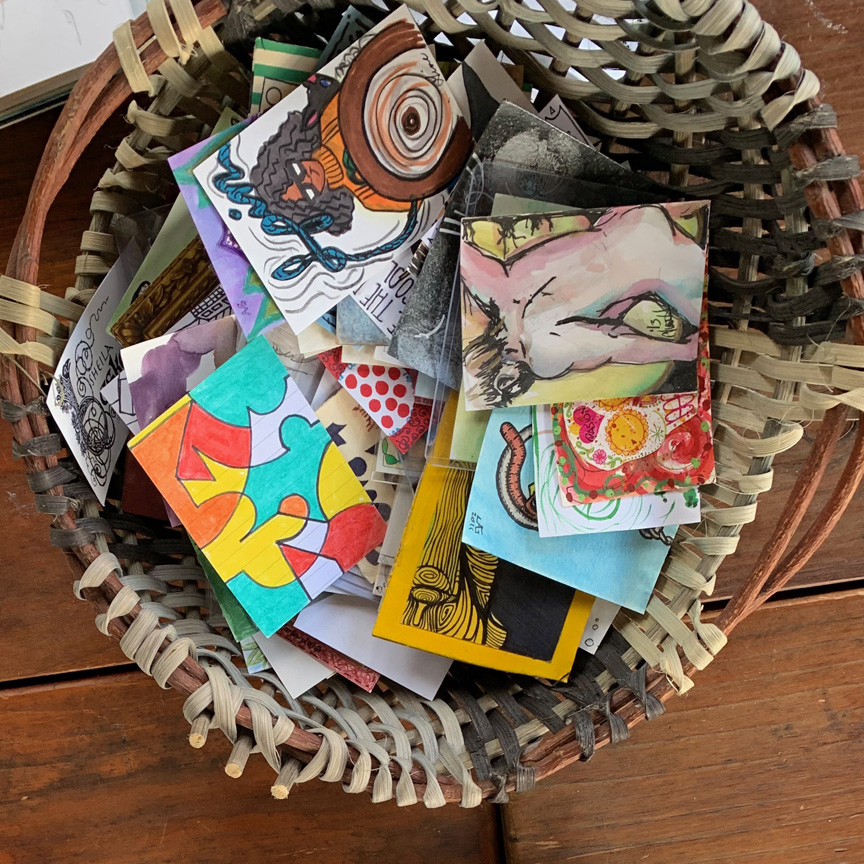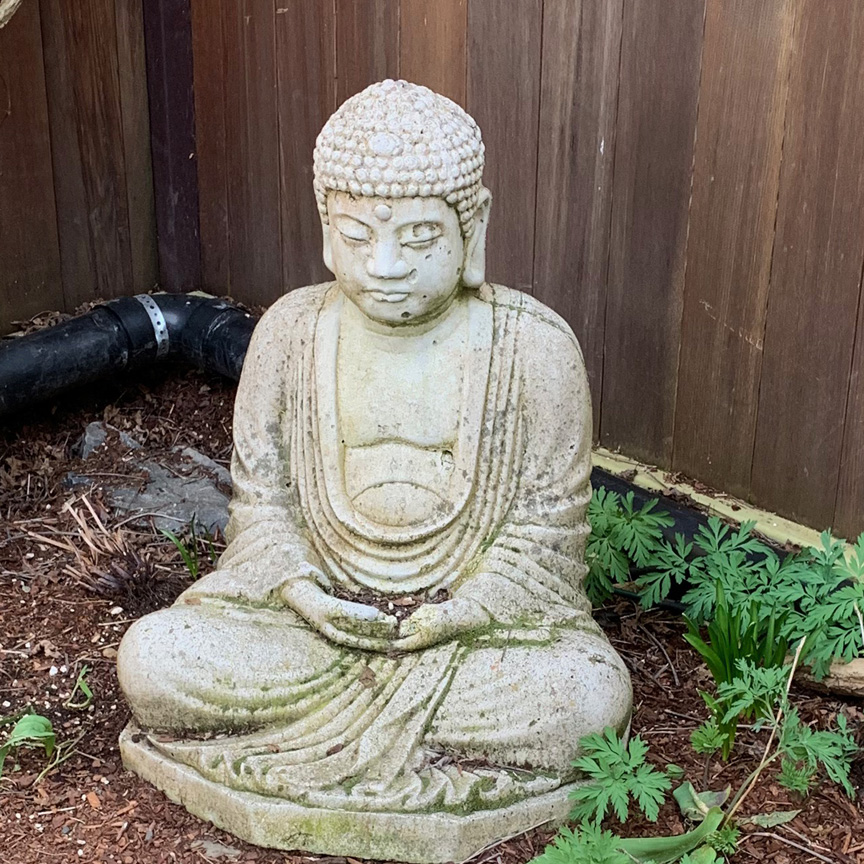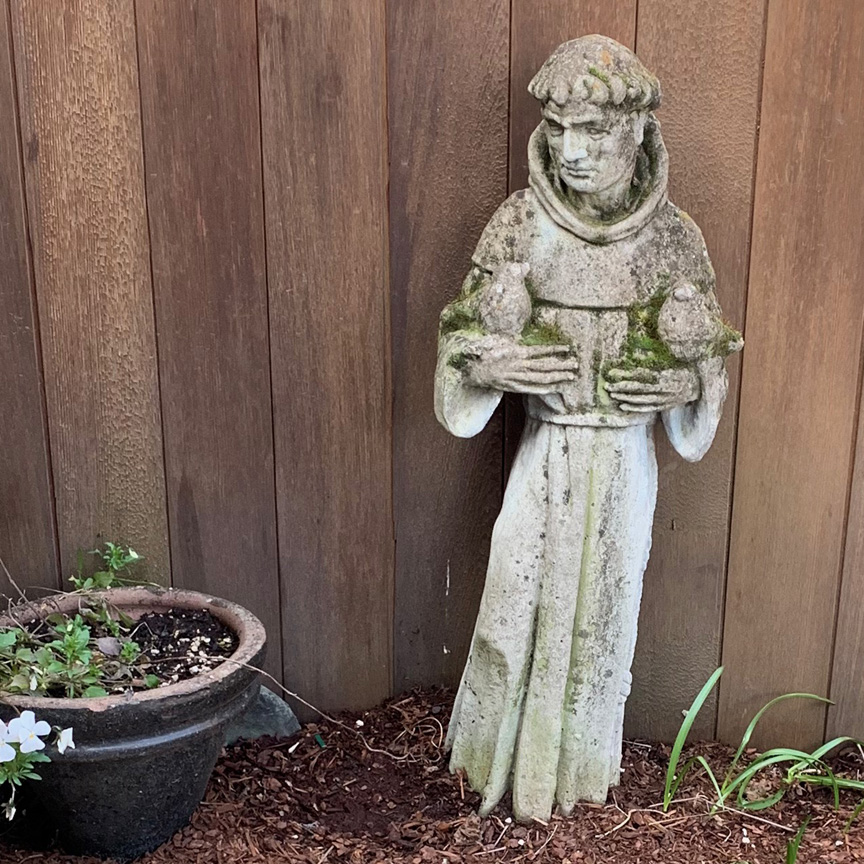 Danita brought "artist's cards" to share but people were too side tracked by the wonderful sculptures in the garden to even look.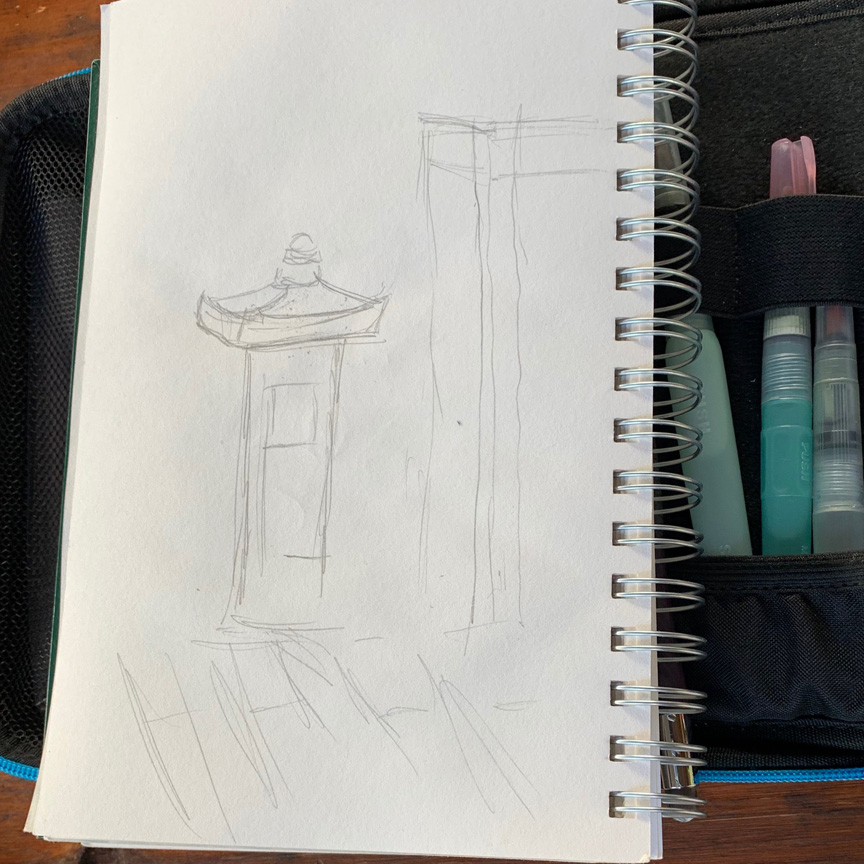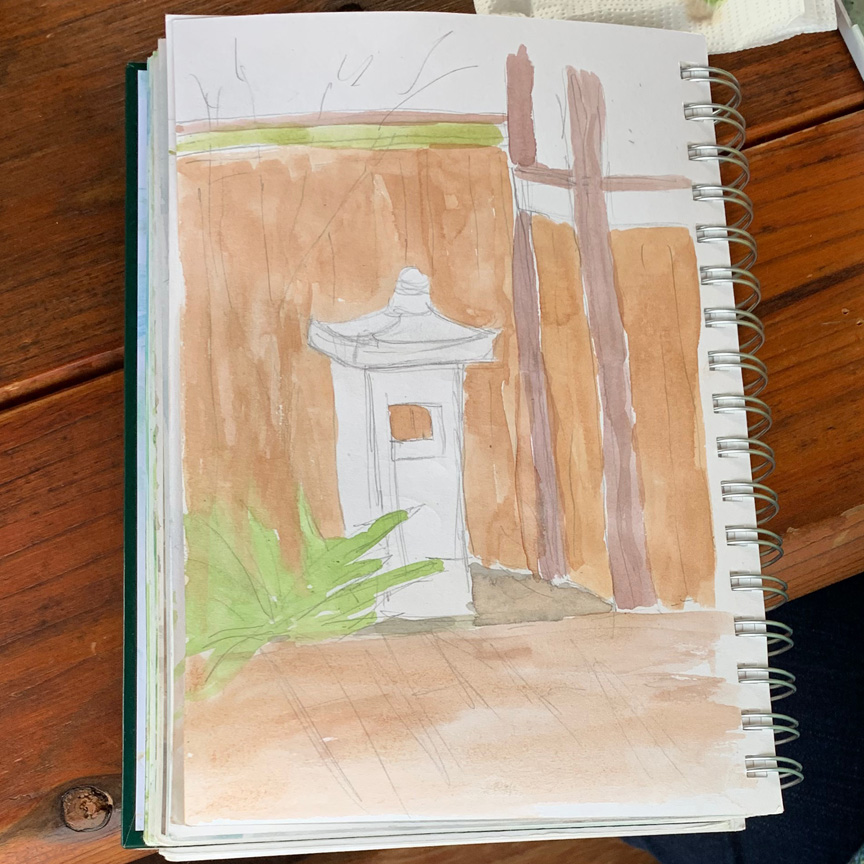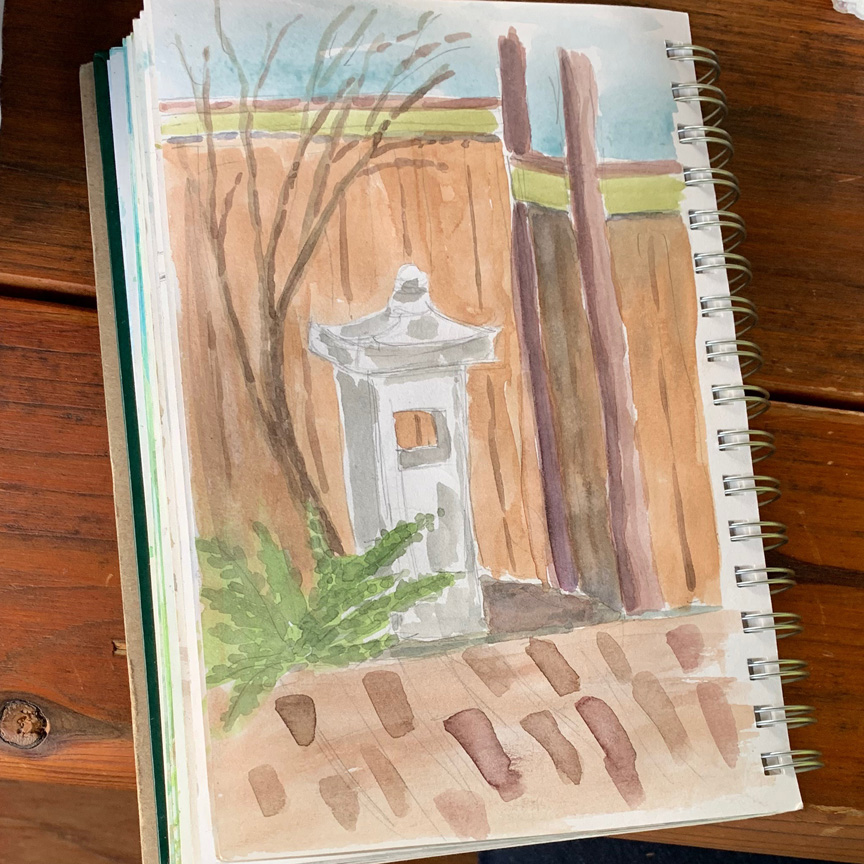 Here's Danita's sketch today – notice how she treated the fence, because you'll see other fence versions by other artists today.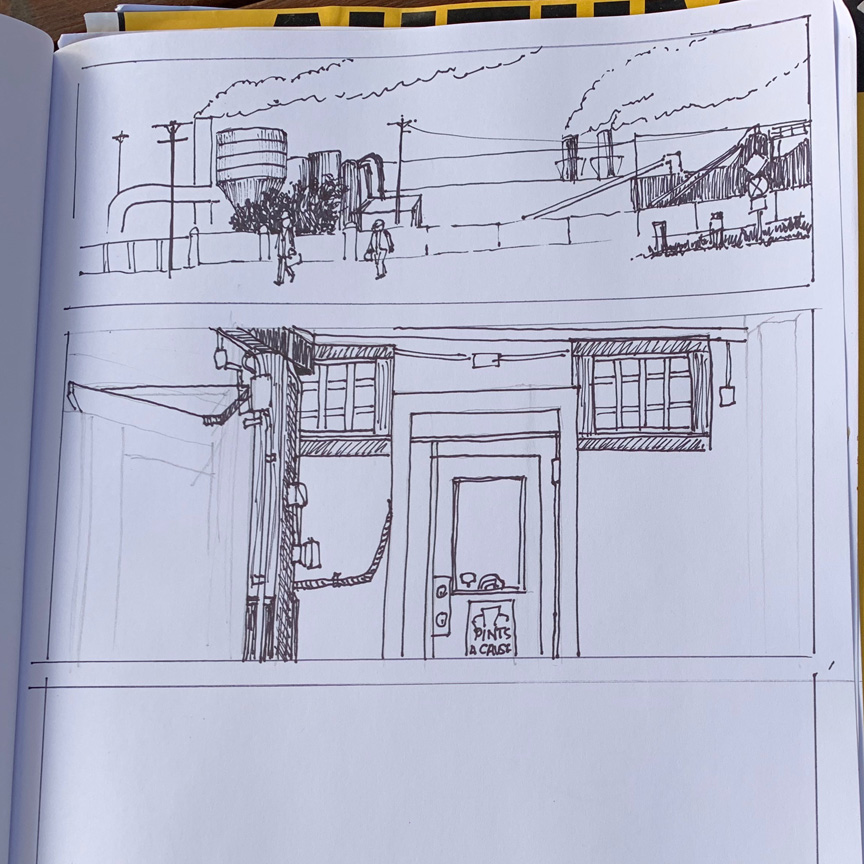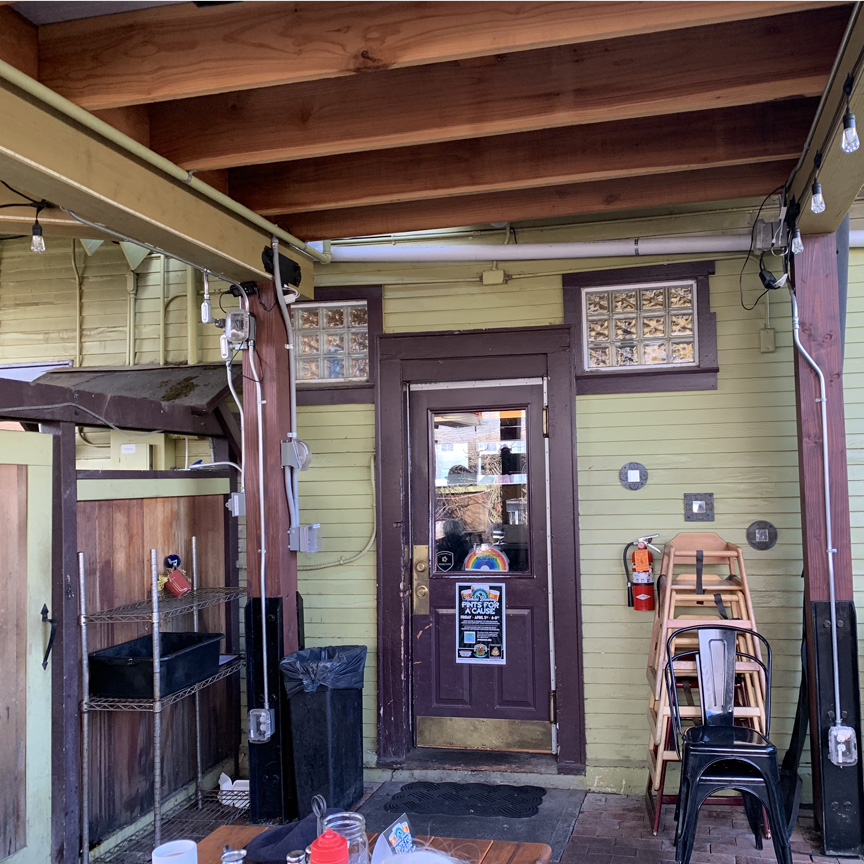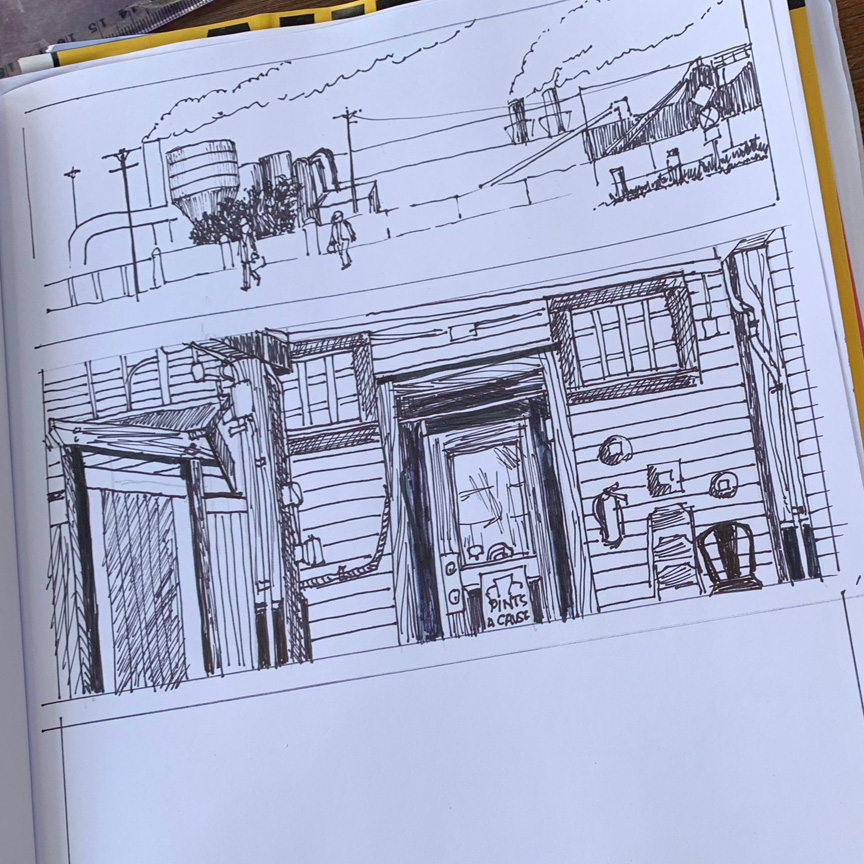 Jim often divides his pages into thirds, which he did here. His focus was on the patio wall & door, which he left black & white – perfect!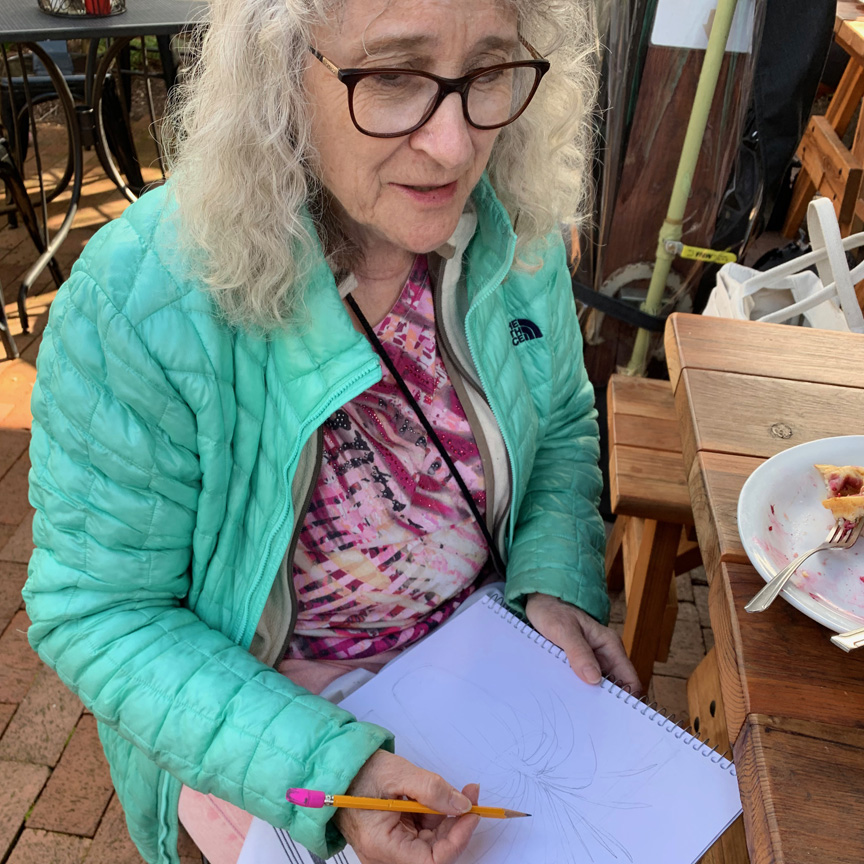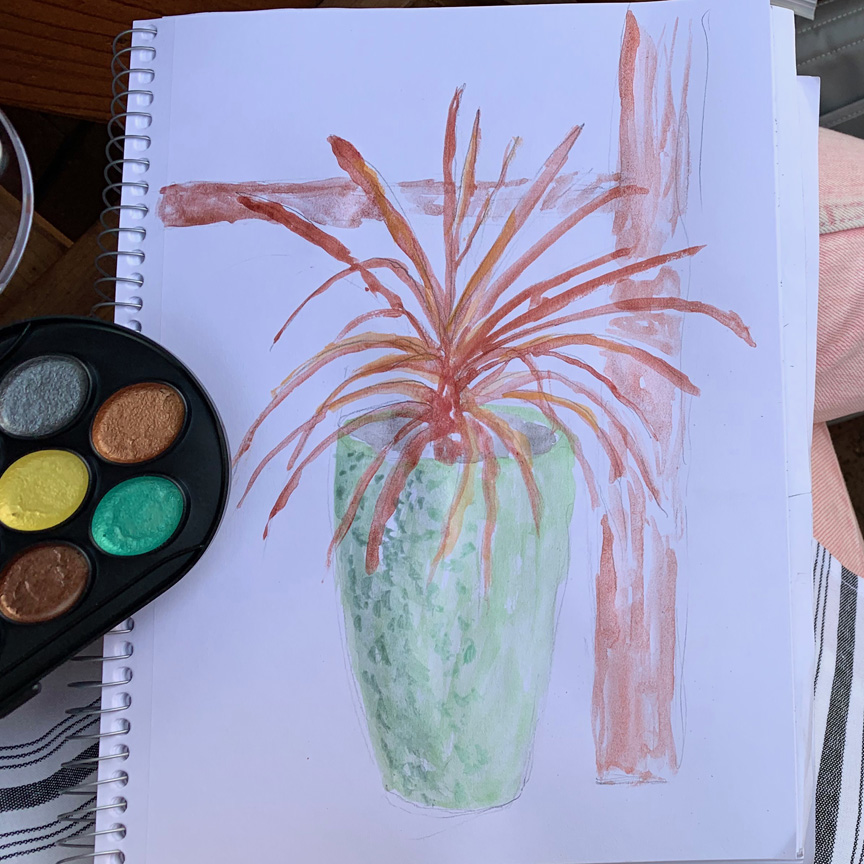 Ellen's attention was caught by the large potted plant & how to get the dimpled texture in the pot – well done, I'd say!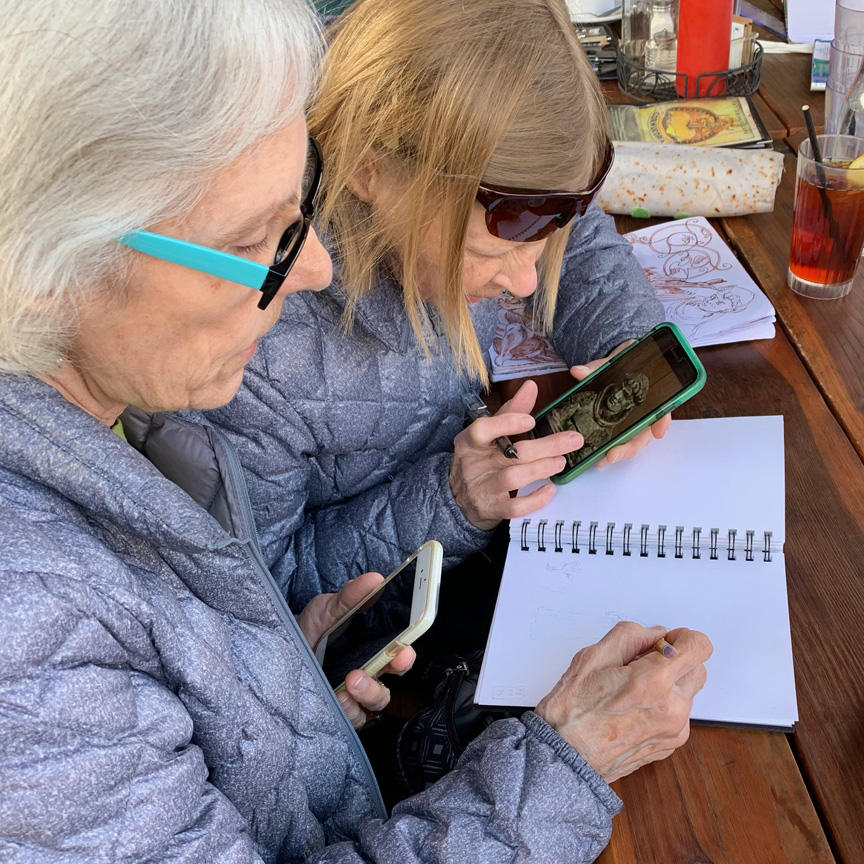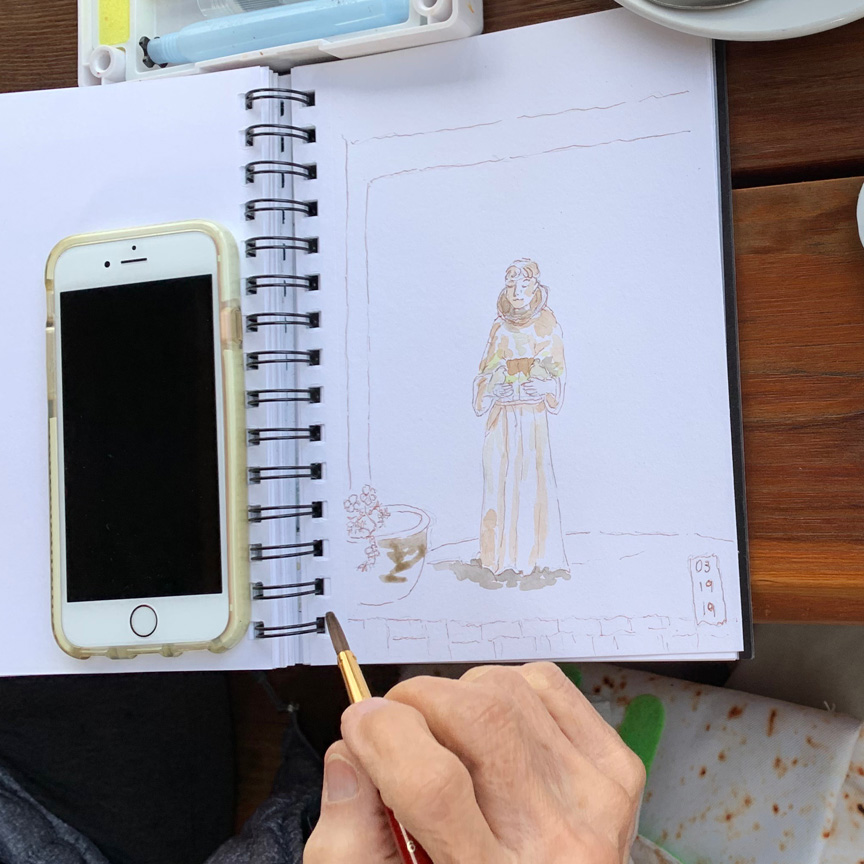 The Barbs discuss how to approach sketching the statue of St. Francis – here's Barb So's version, so sweetly done.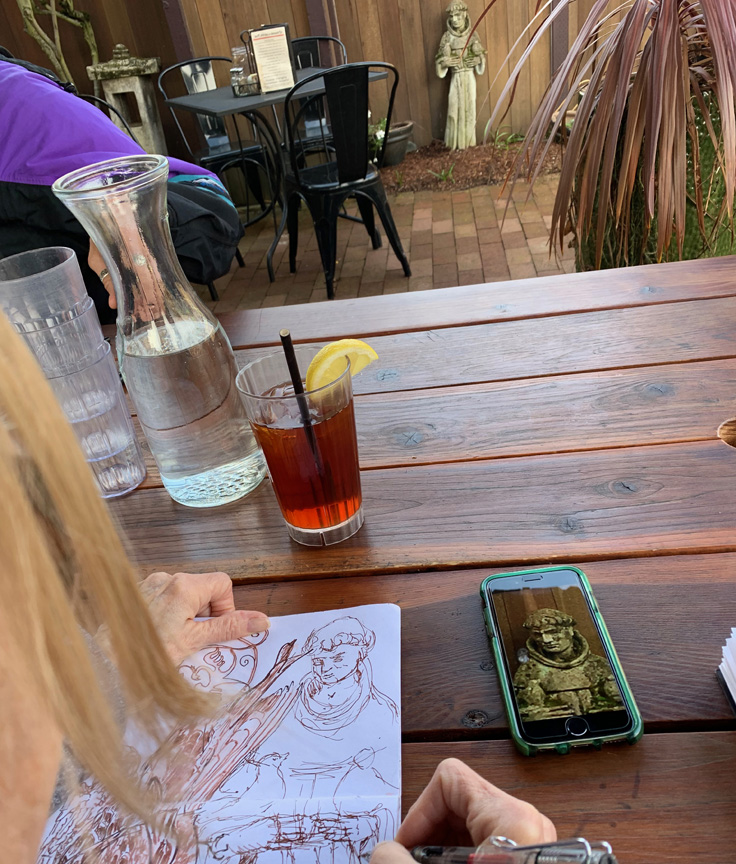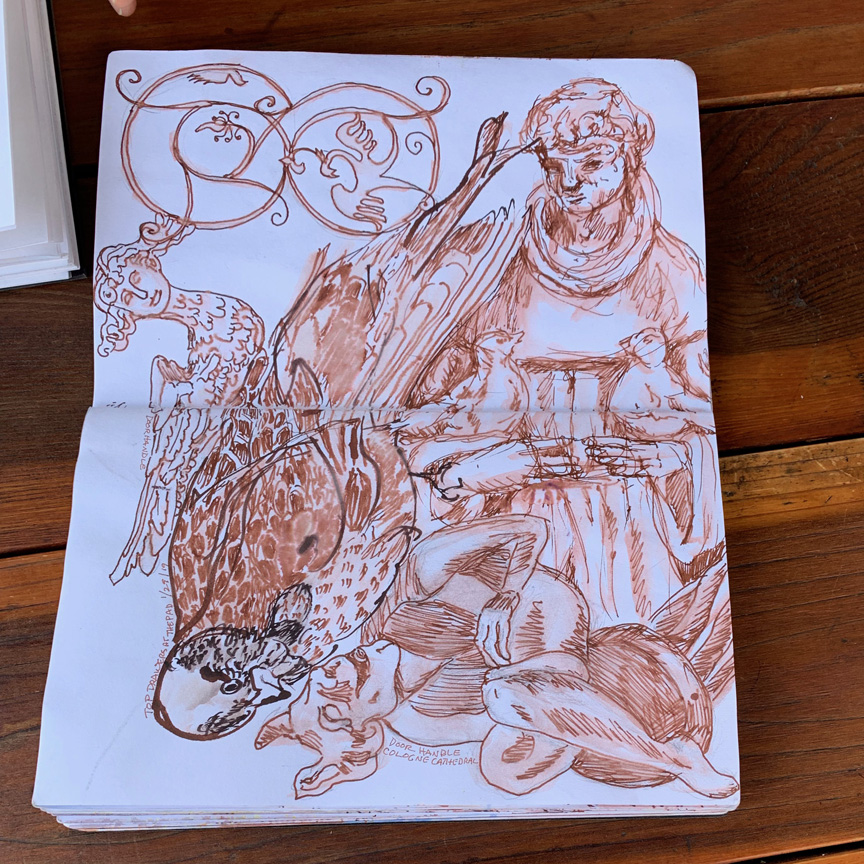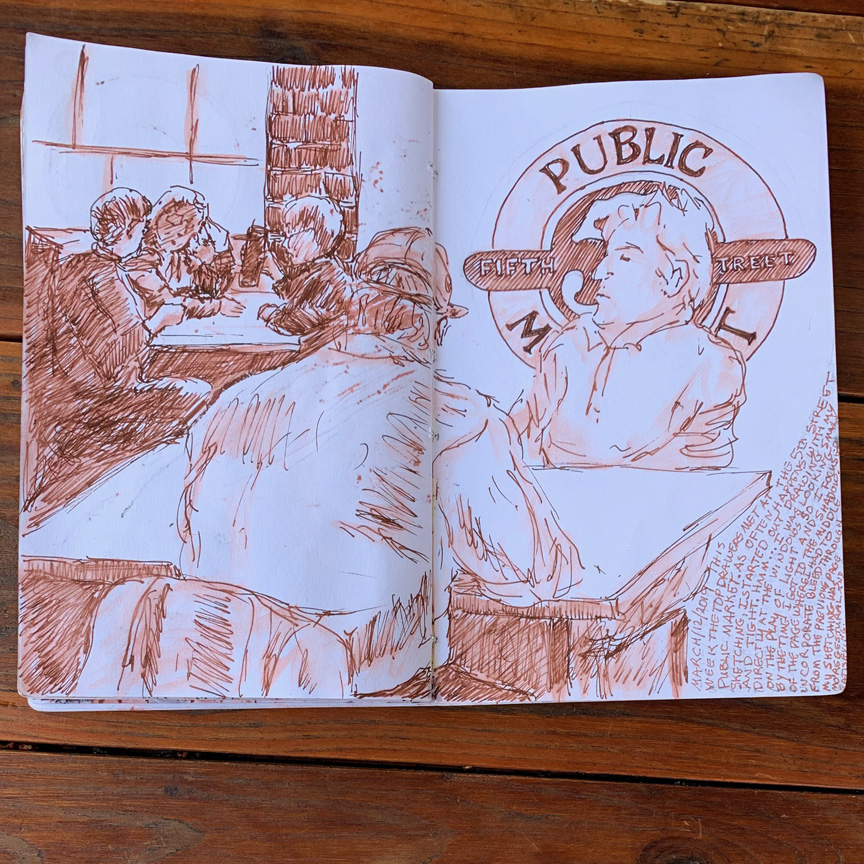 Barb Sh uses a close up photo as detail reference. She includes the statue sketch in an ongoing page. Finished sketch from last week.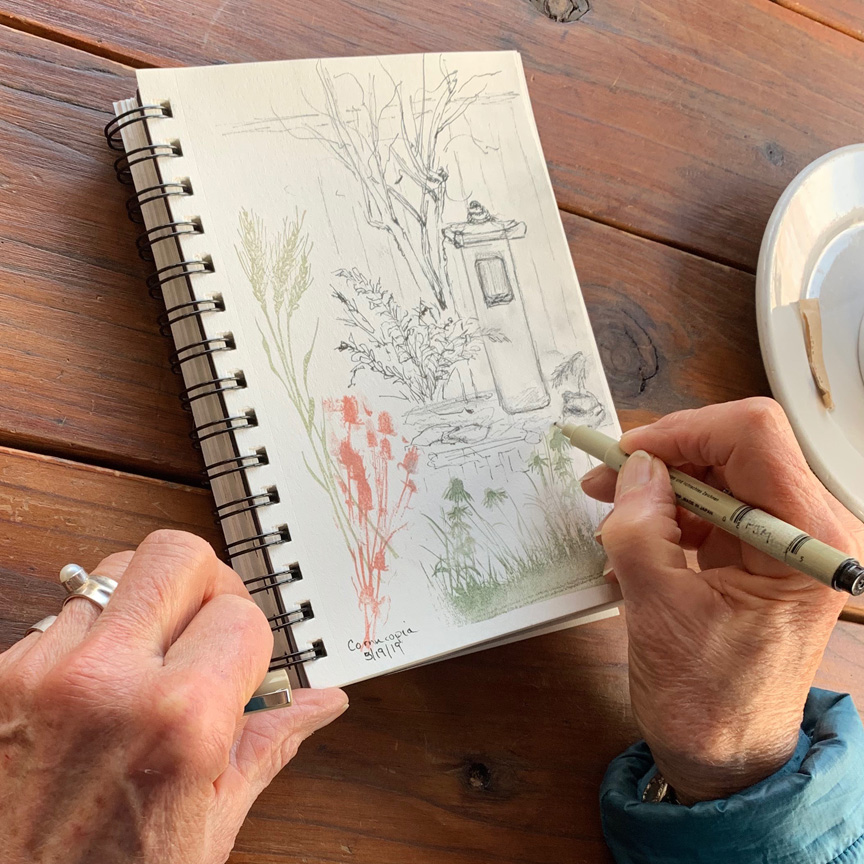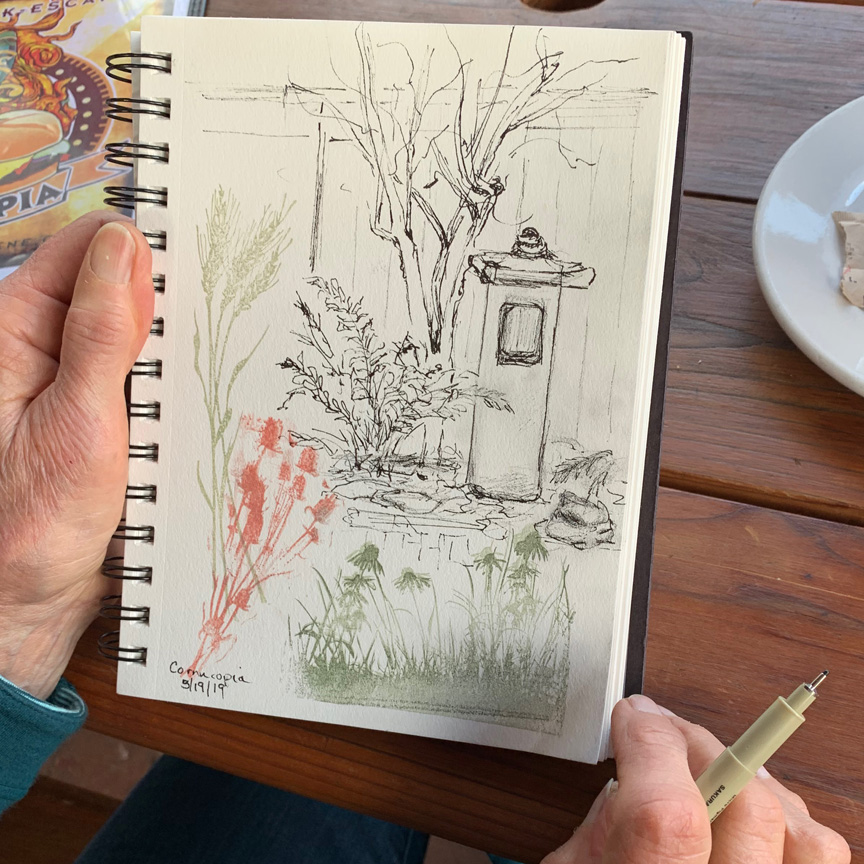 Penny put an ink sketch of the little temple light into a colored stamp page, a perfect context; the fence is a simple line backdrop here.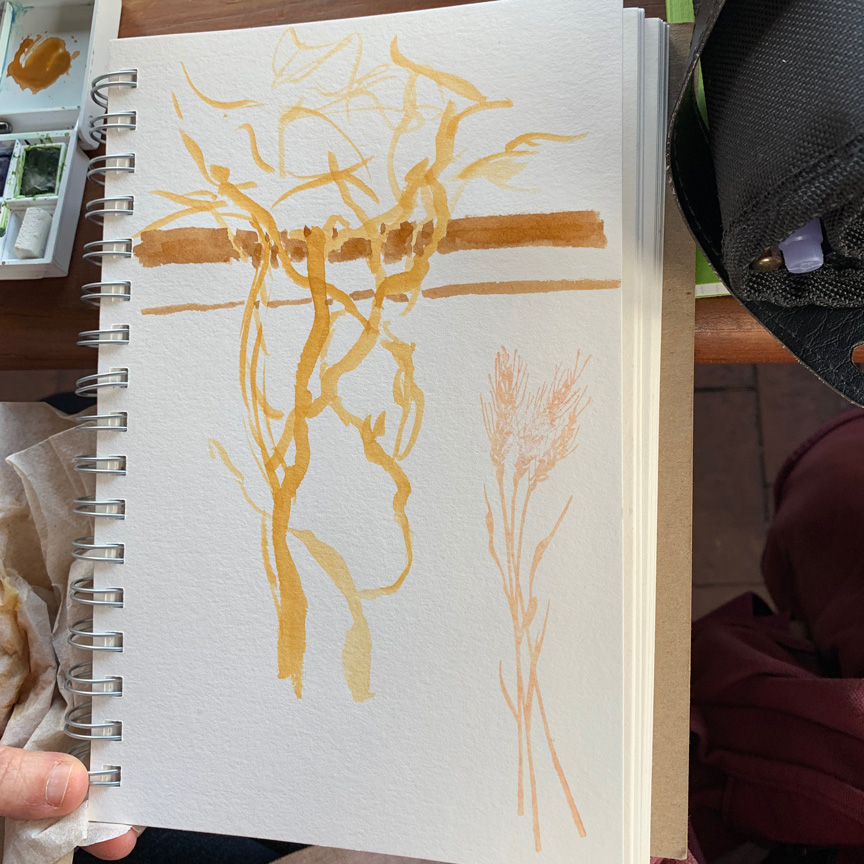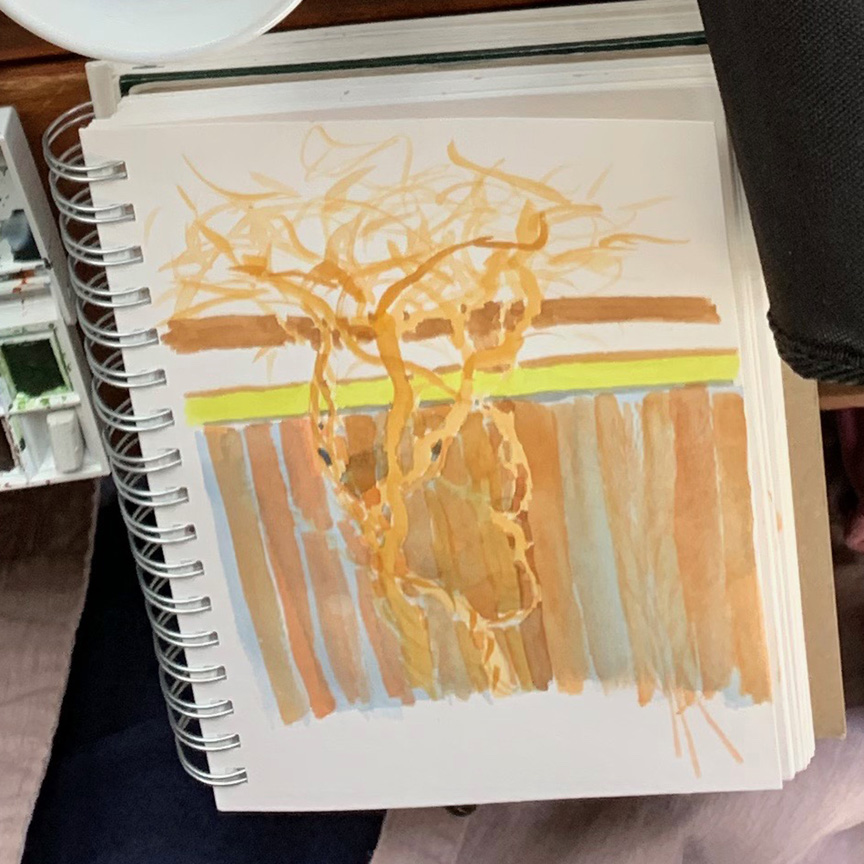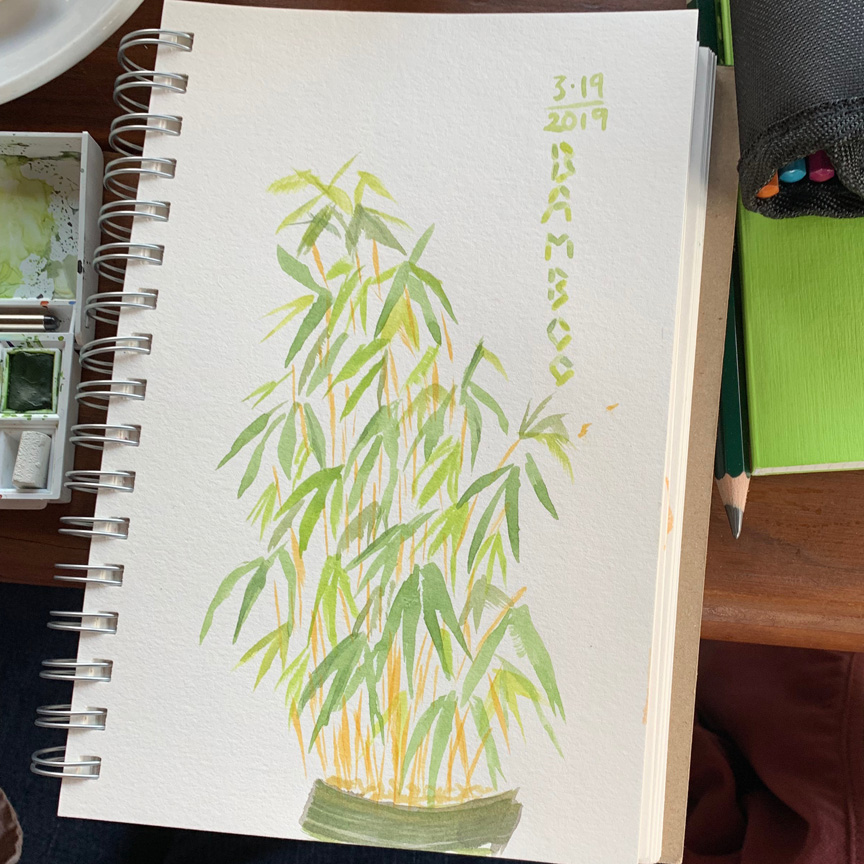 Daisy was into the variation in color, in the fence as well as in the bamboo. Both are very lively sketches.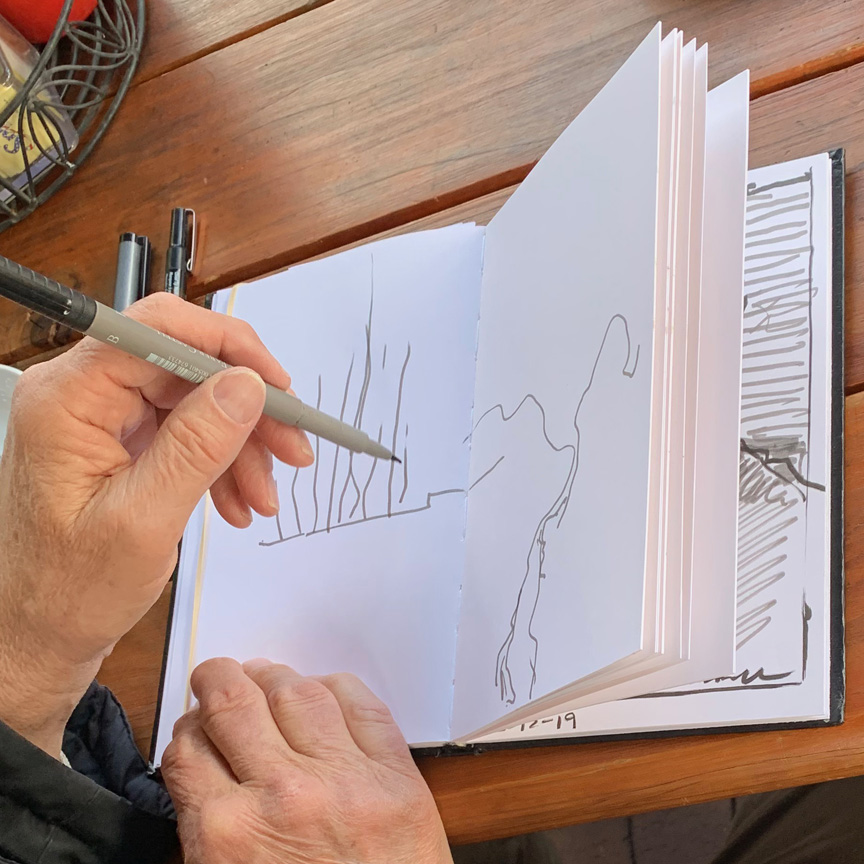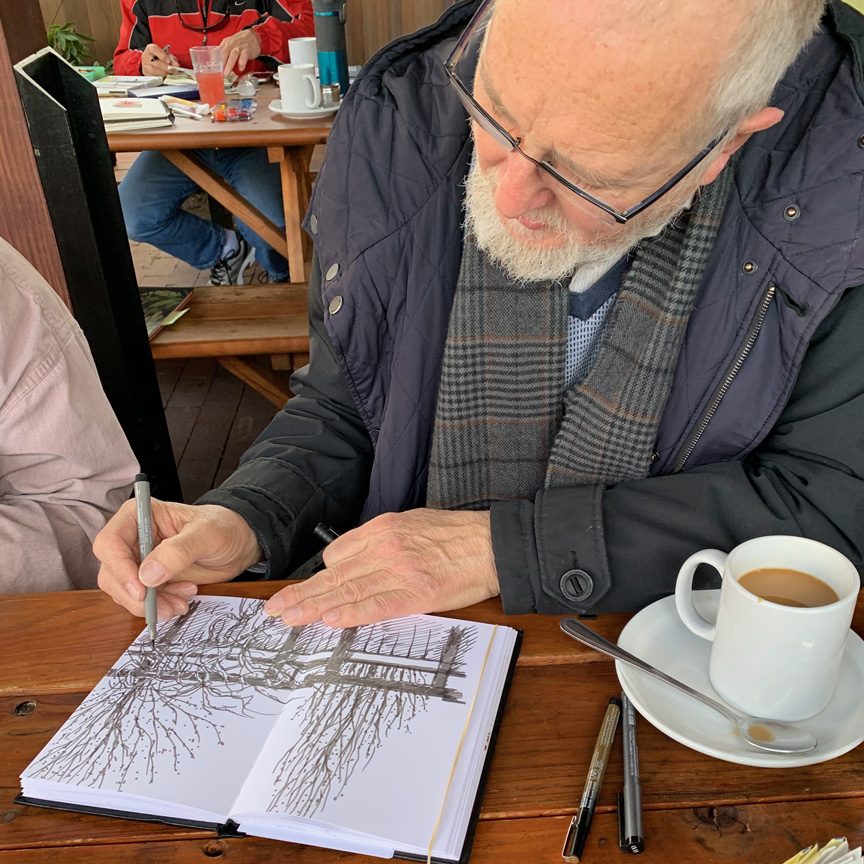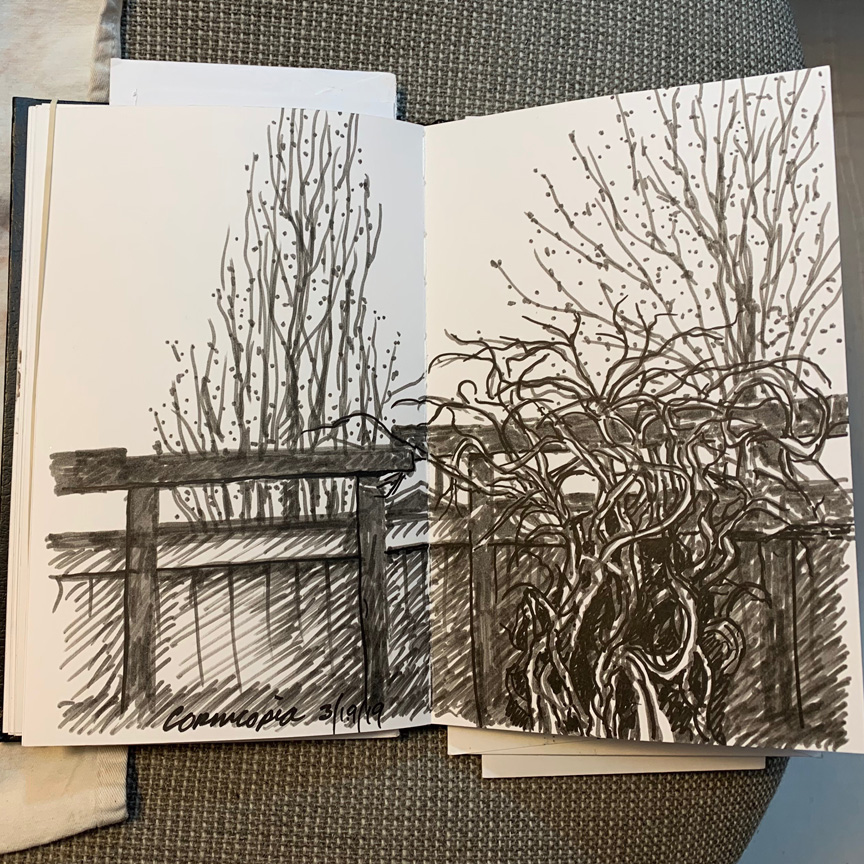 Ken started with brush pen marker in a loose left hand, added more detail, thought he lost it but followed "go darker!" and WOW!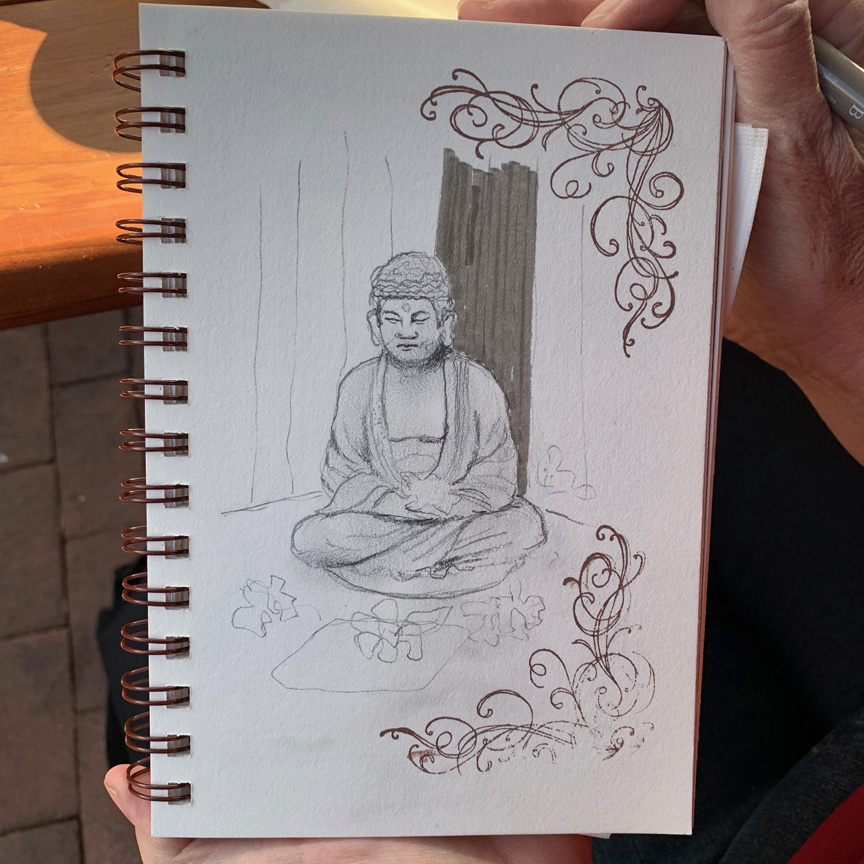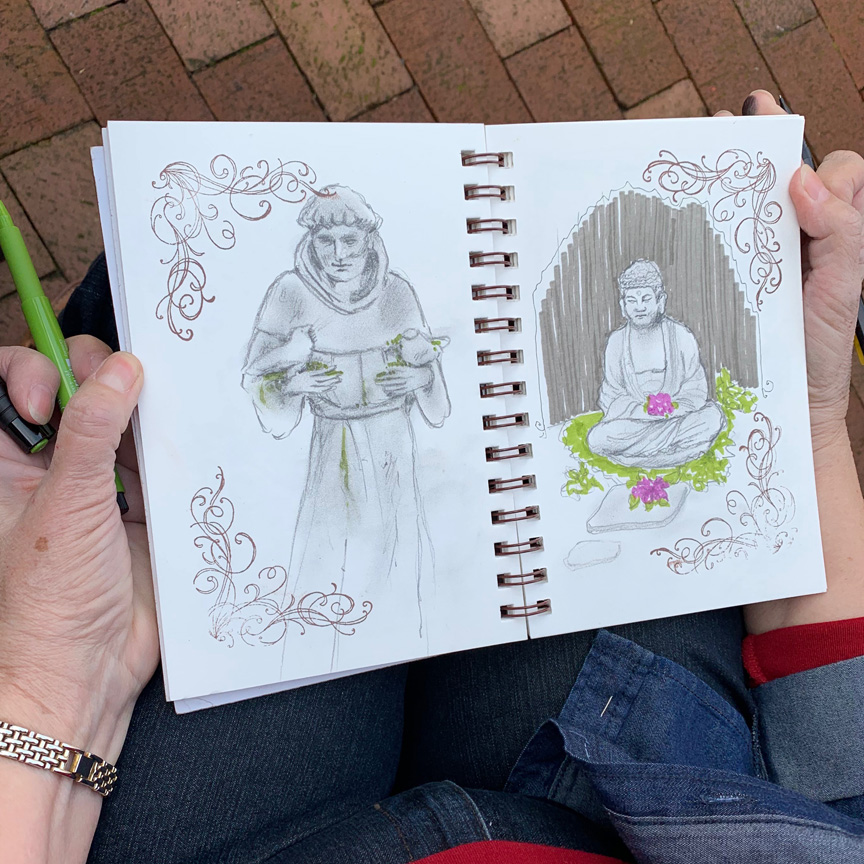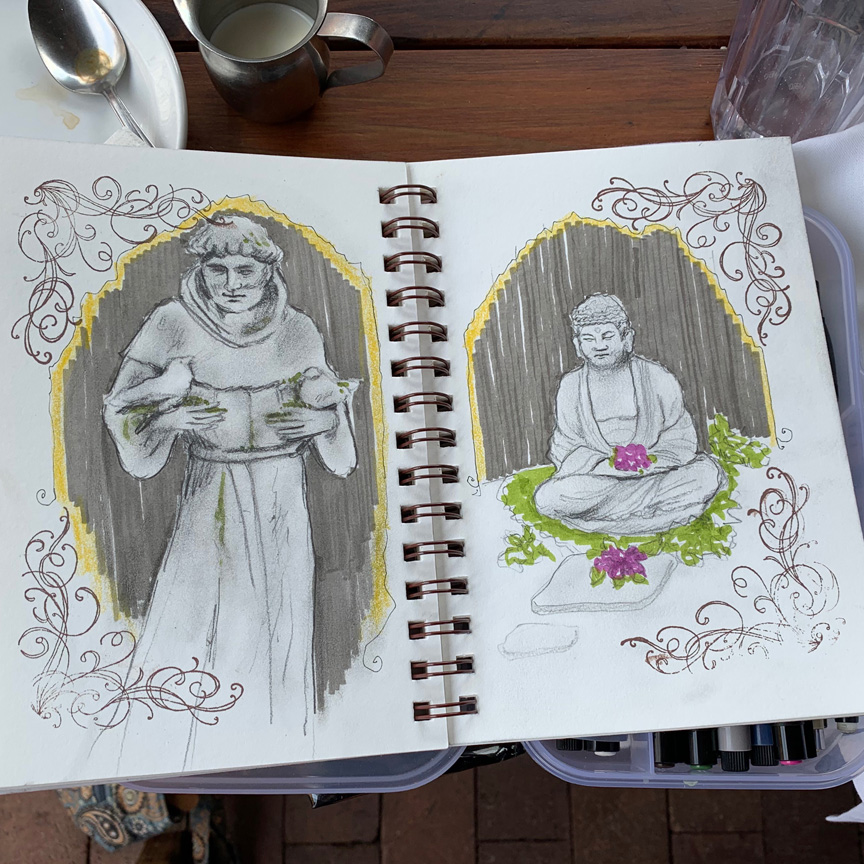 Bev kept to a mostly tone on tone approach, but look how the occasional color makes things pop – kind of a halo aura around them.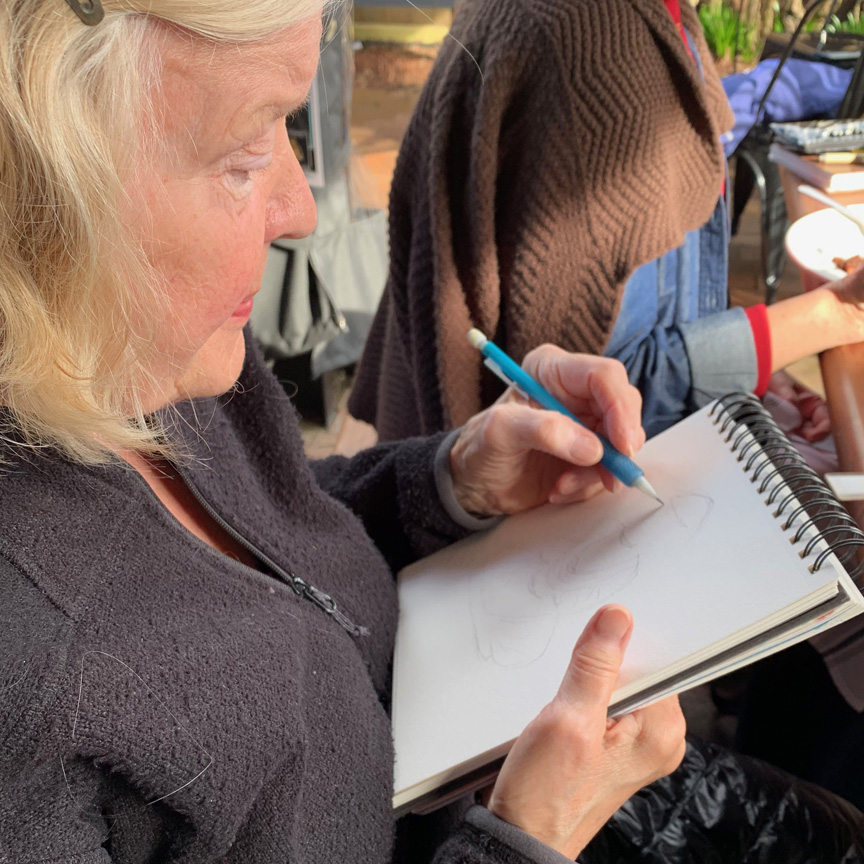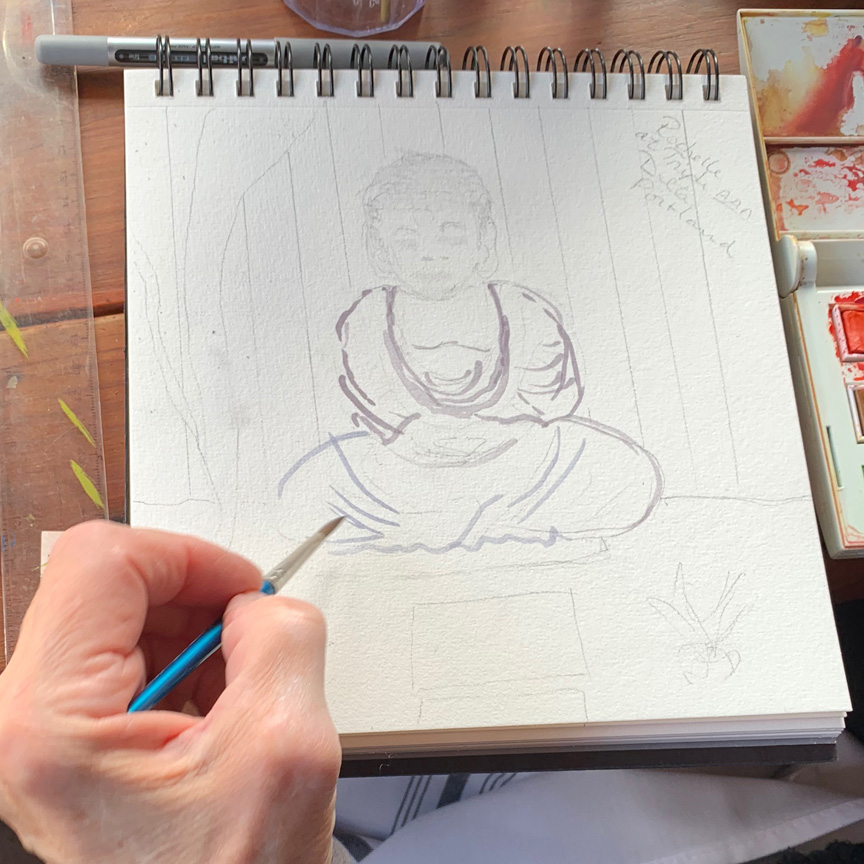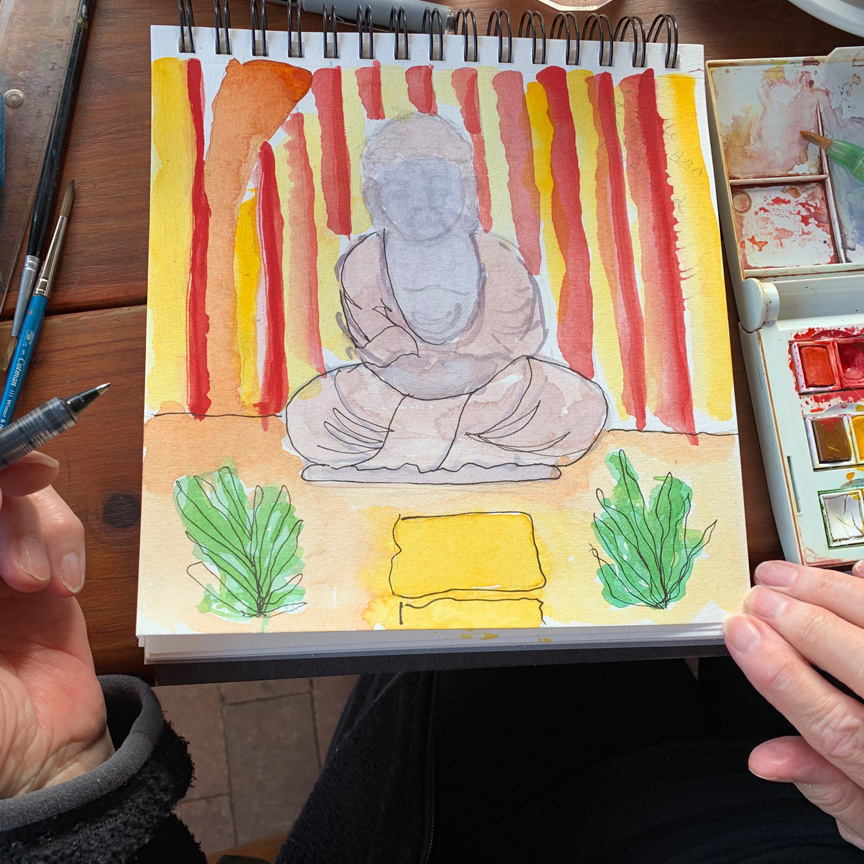 Lona started with a light pencil sketch, then started with a watercolor line, then more color, and look at that vibrant fence!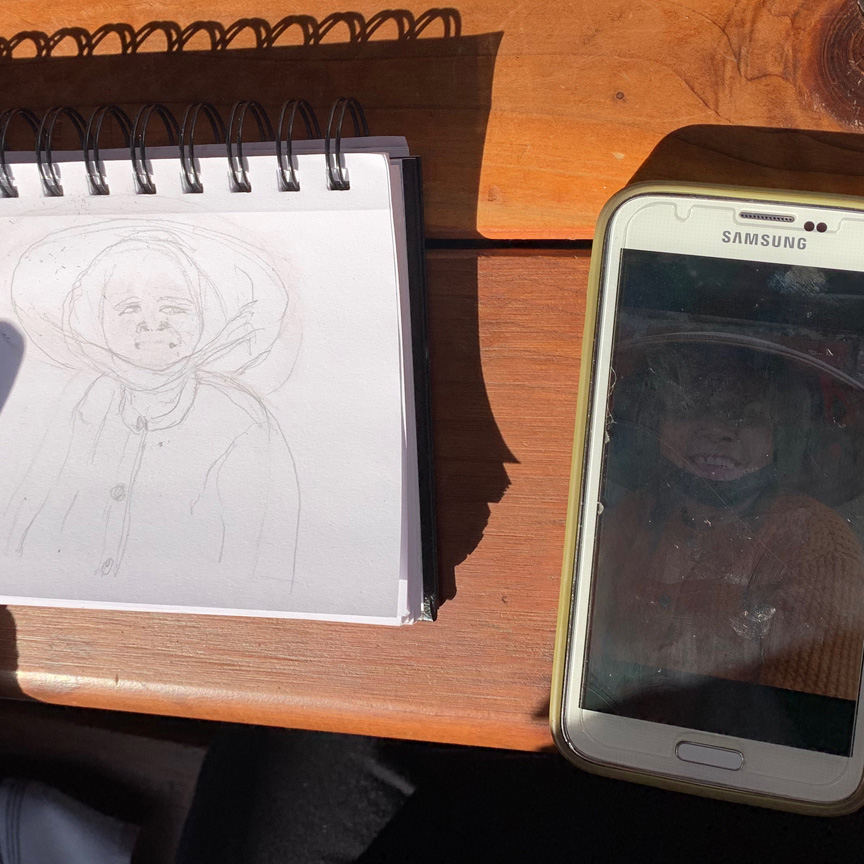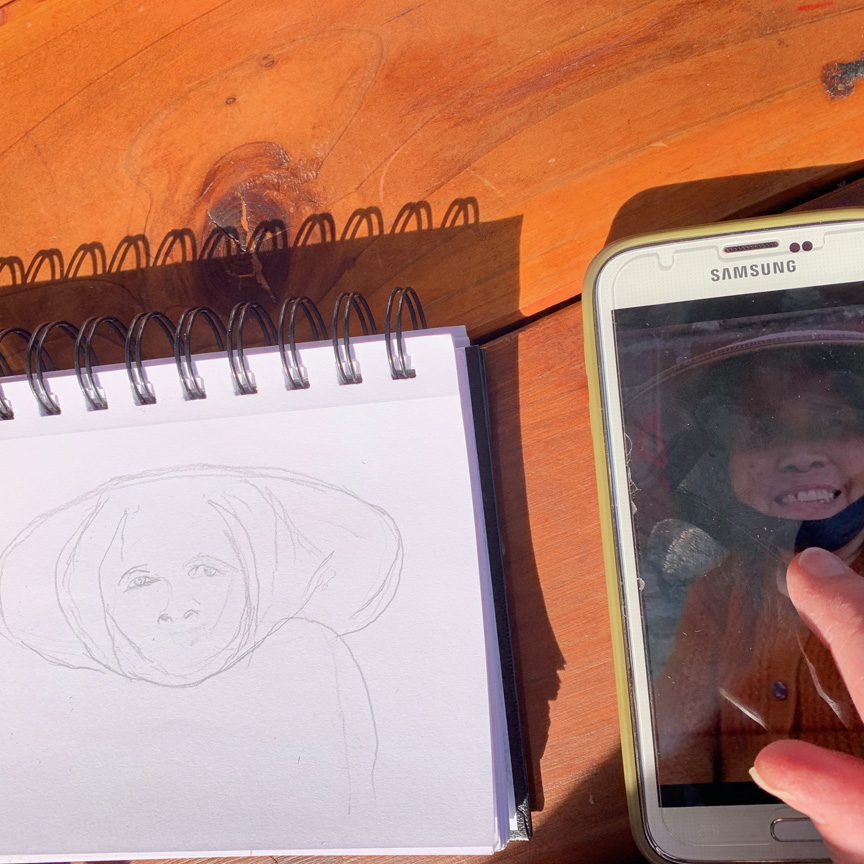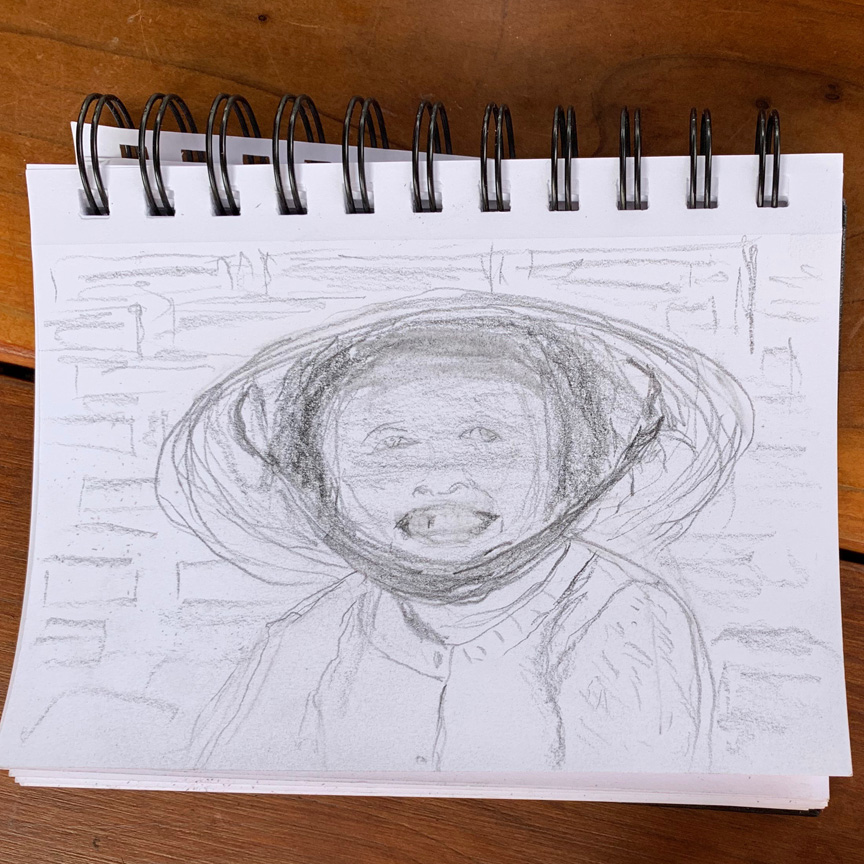 Liz brought her own pictorial challenge – an Asian woman under a hat. How to do the teeth without them predominating? Erase!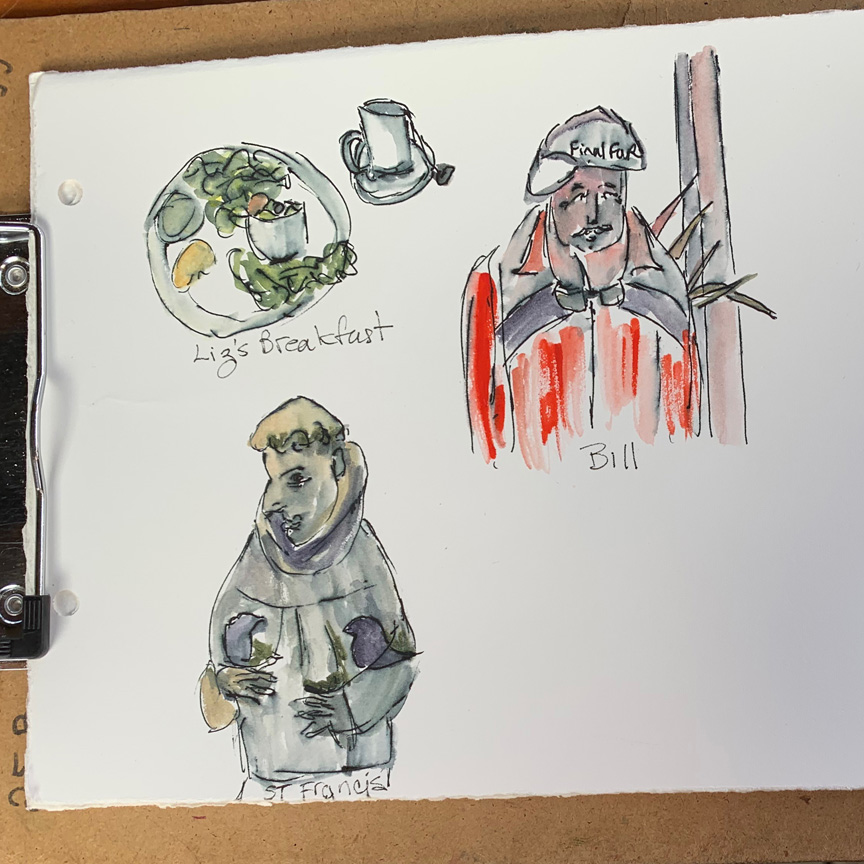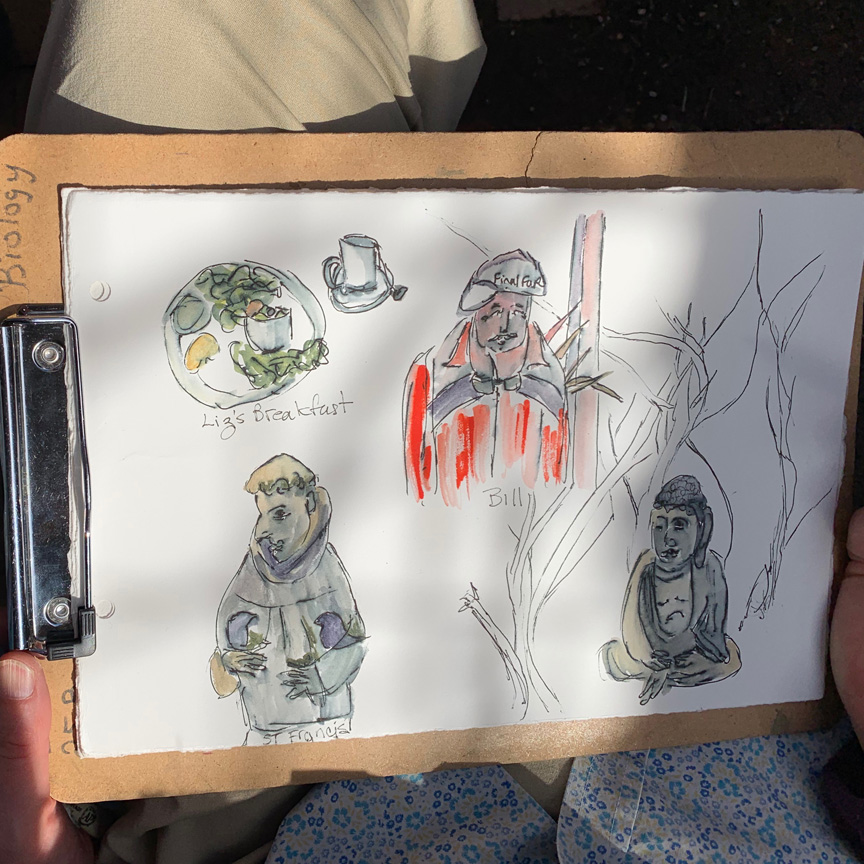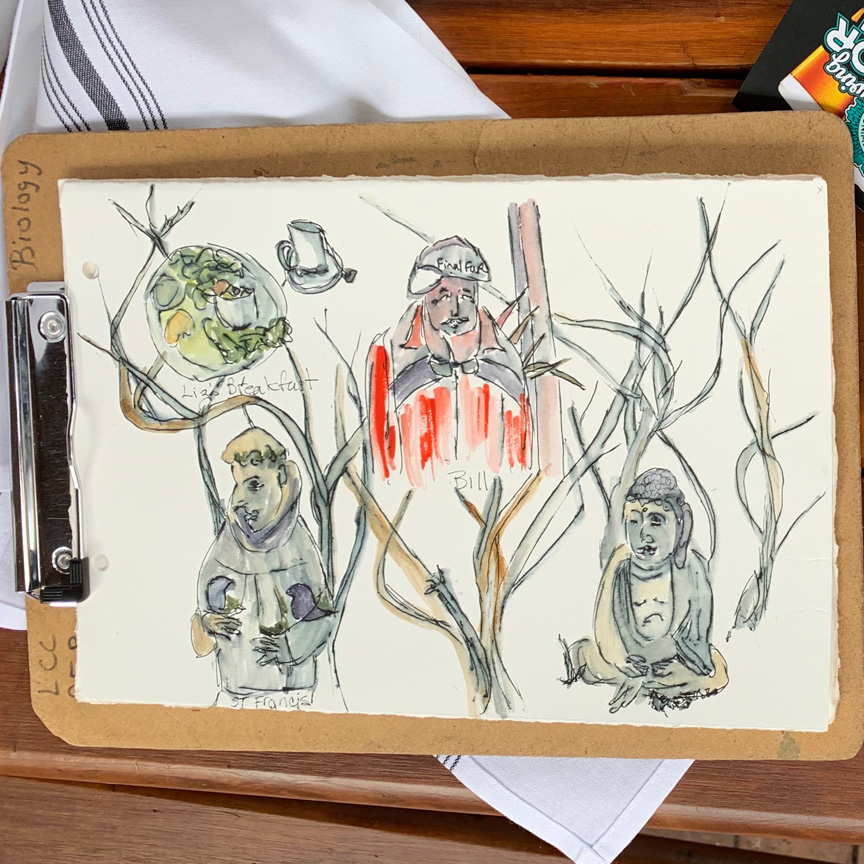 This was Bitty's first time with us. She sure had fun doing a collage of images around her, using water soluble ink and watercolor. Nice.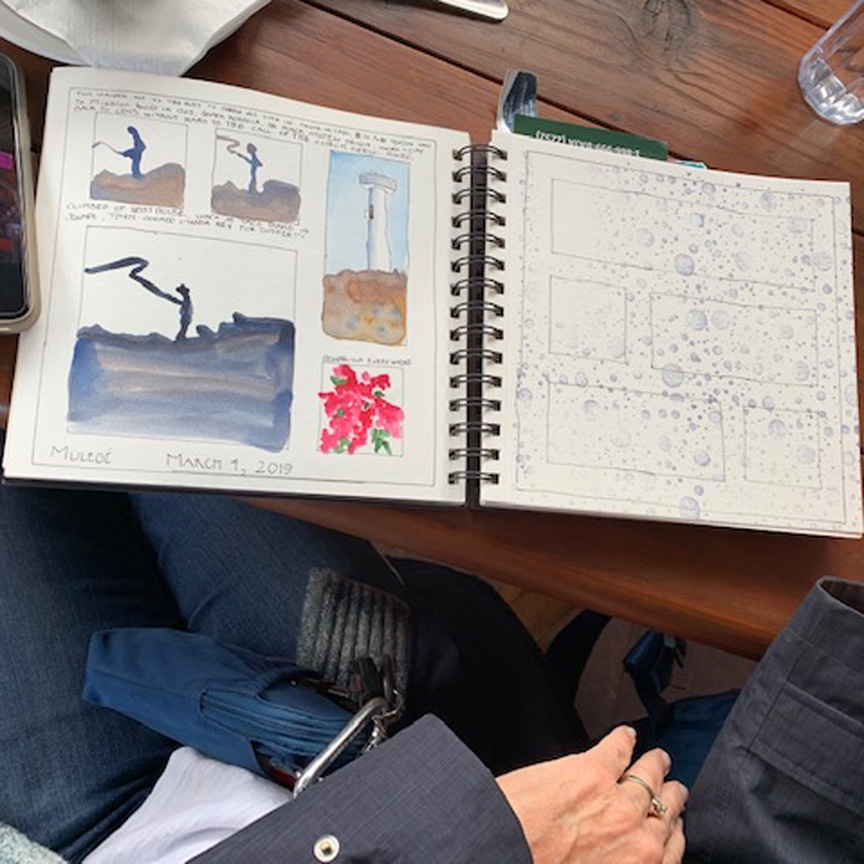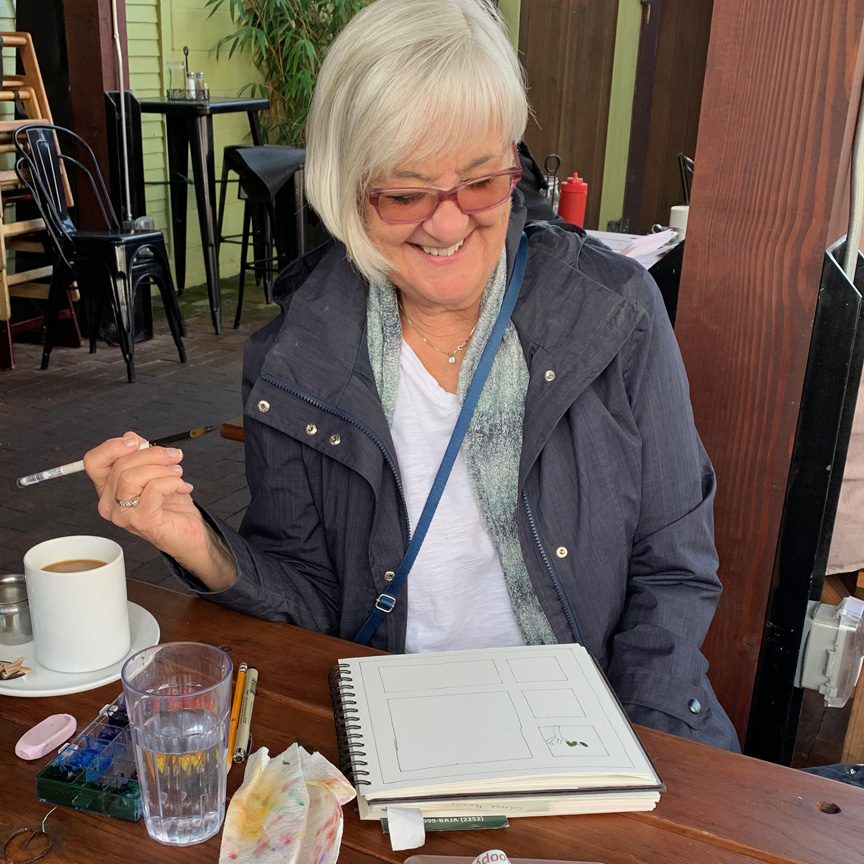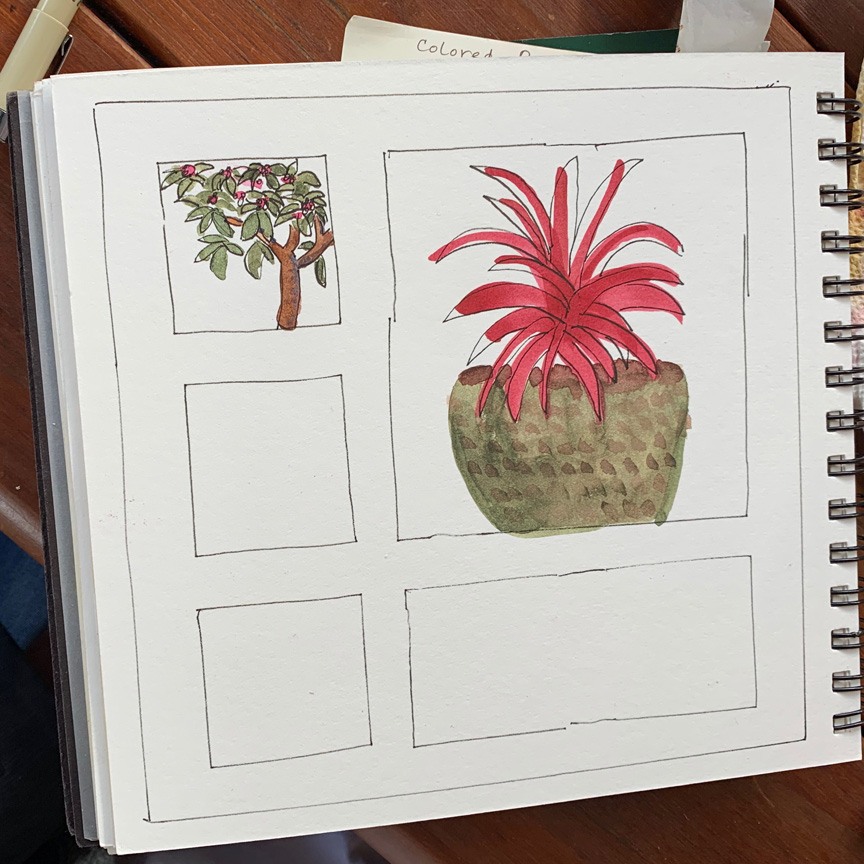 Katie, just back from vacationing in the sun in Mexico, pondered what to do, then worked on a couple of pages using a frame format.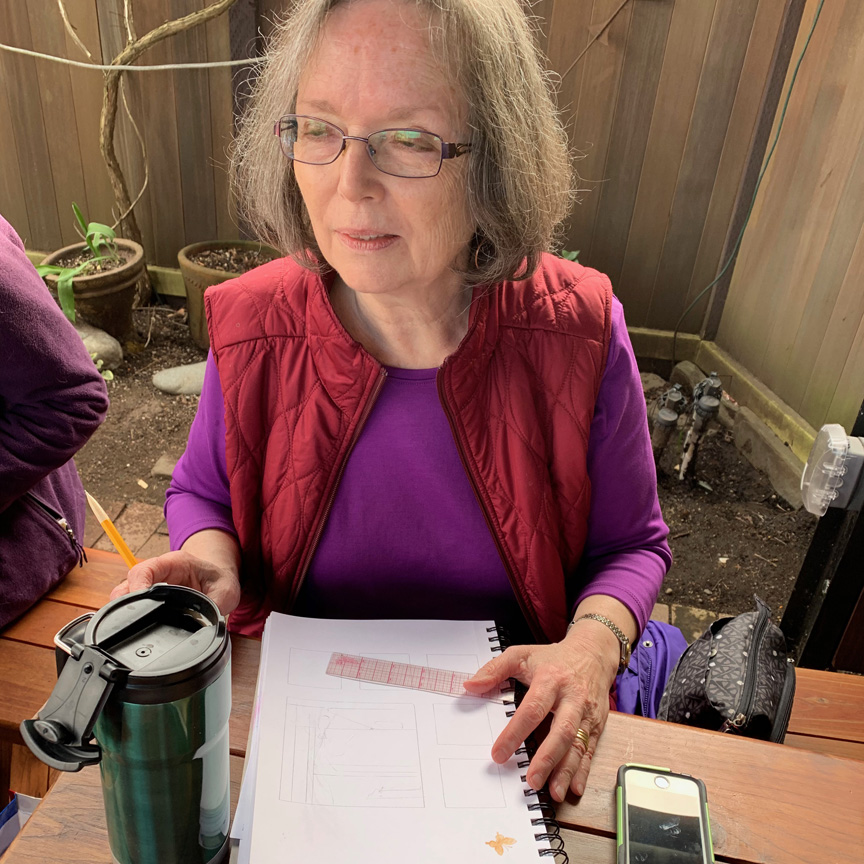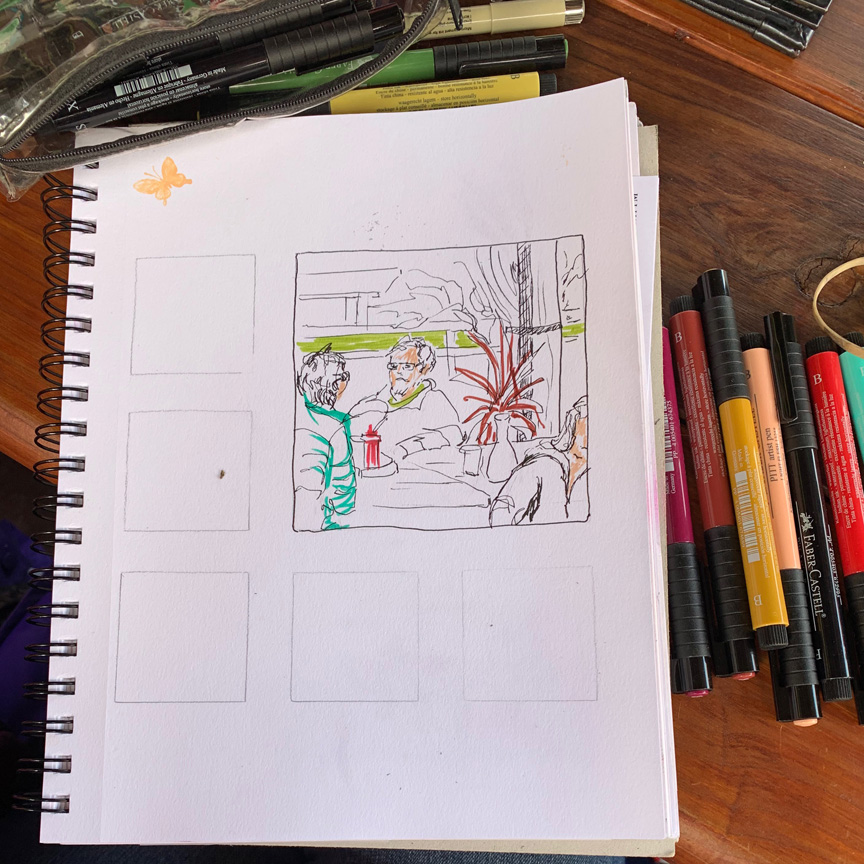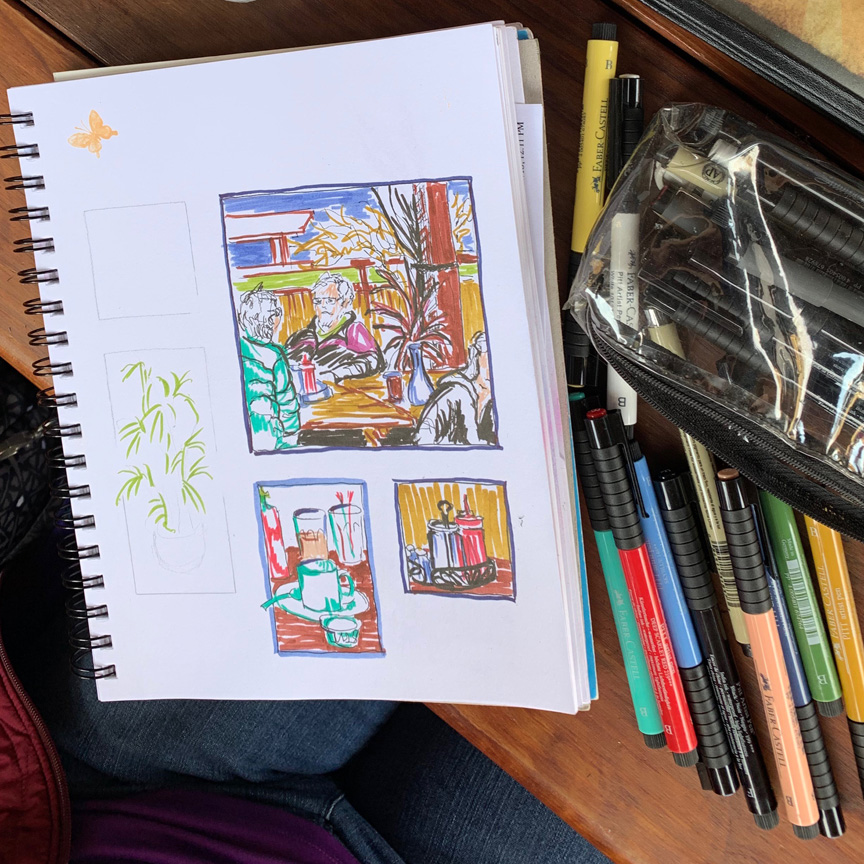 Marcia decided to use Katie's frame approach, too, but kept her approach flexible and light with the markers. Delightful!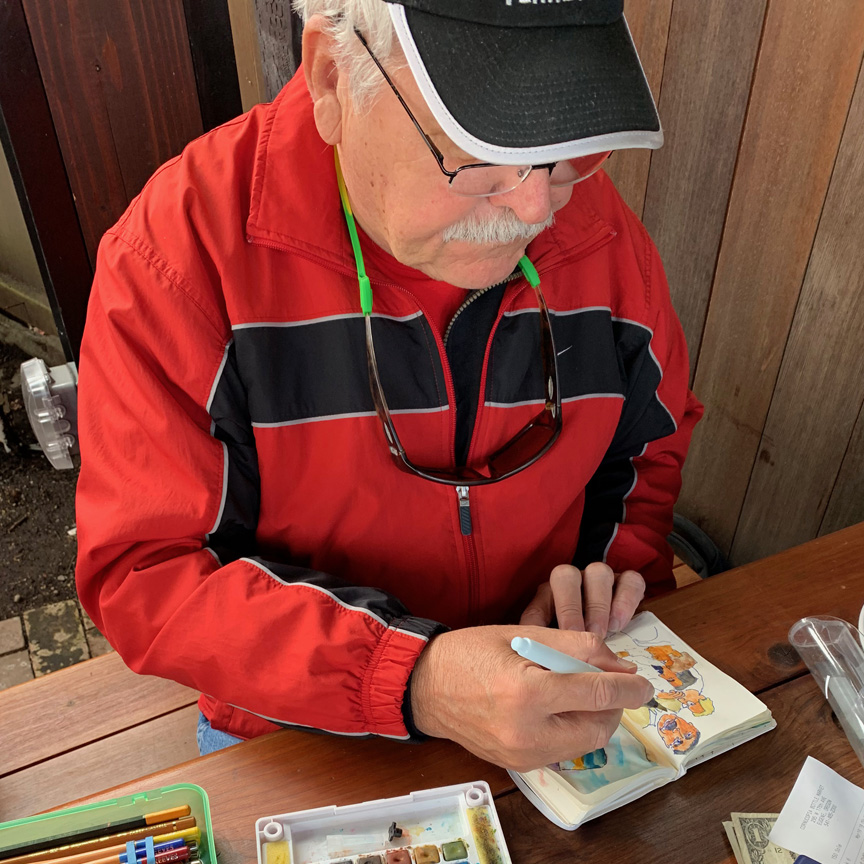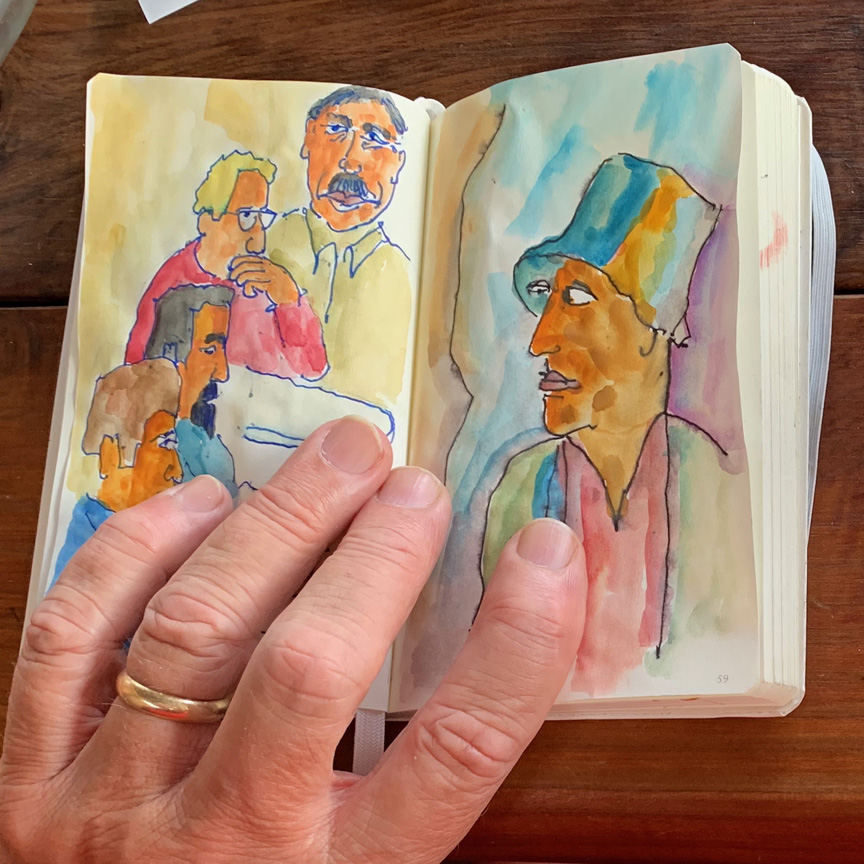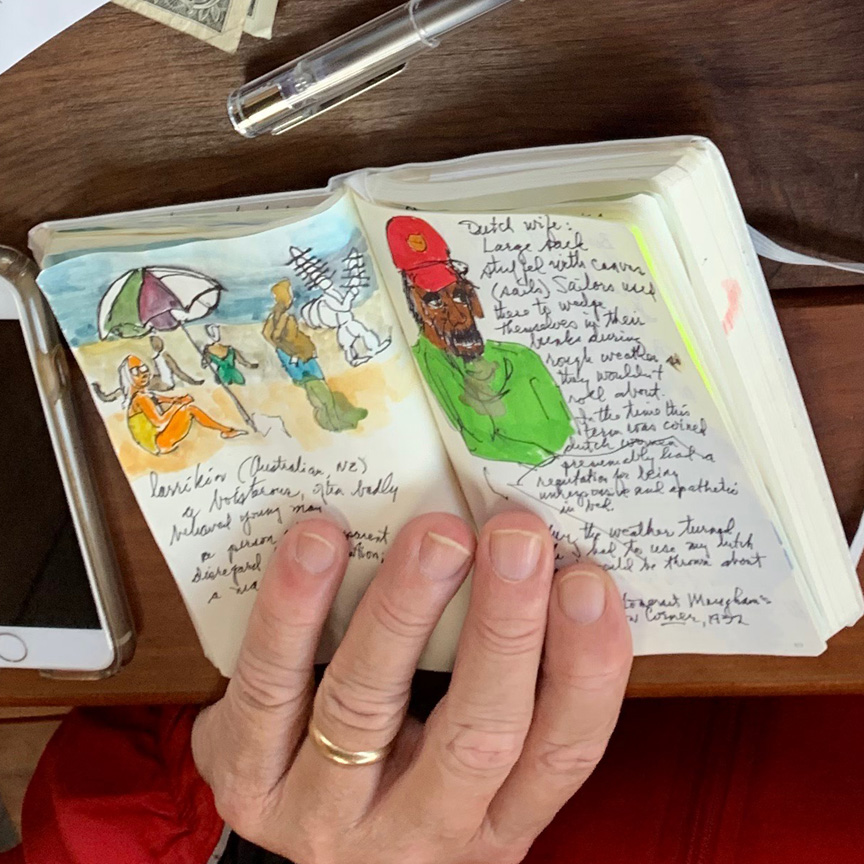 Bill gets a lot captured in his small travel sketchbook, this time people as well as commentary. What a special keepsake this will be.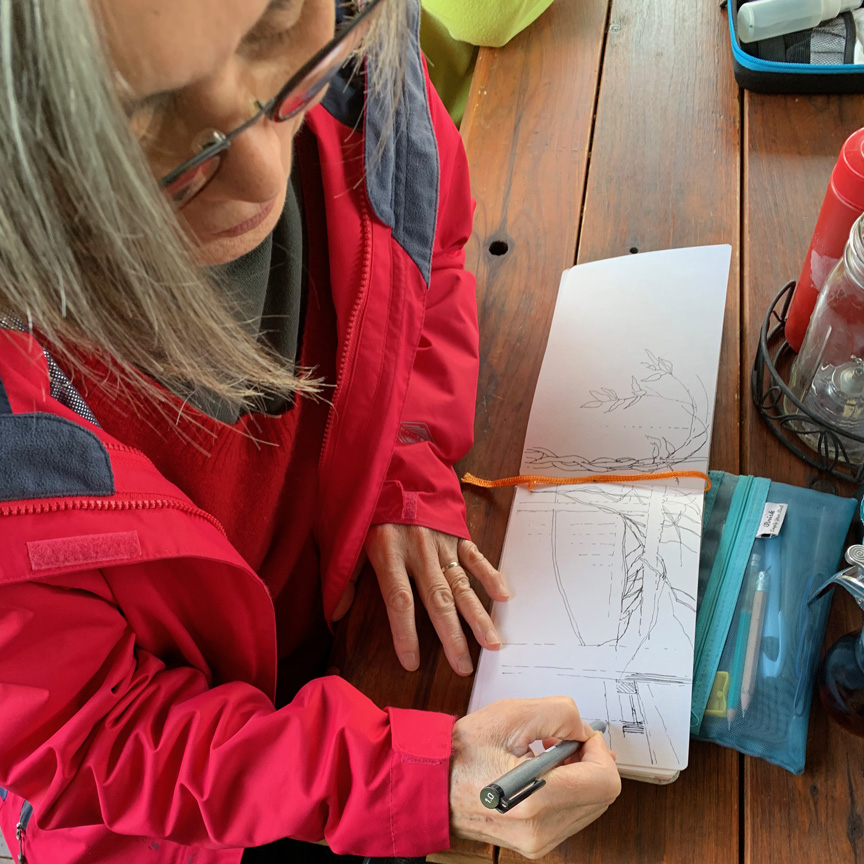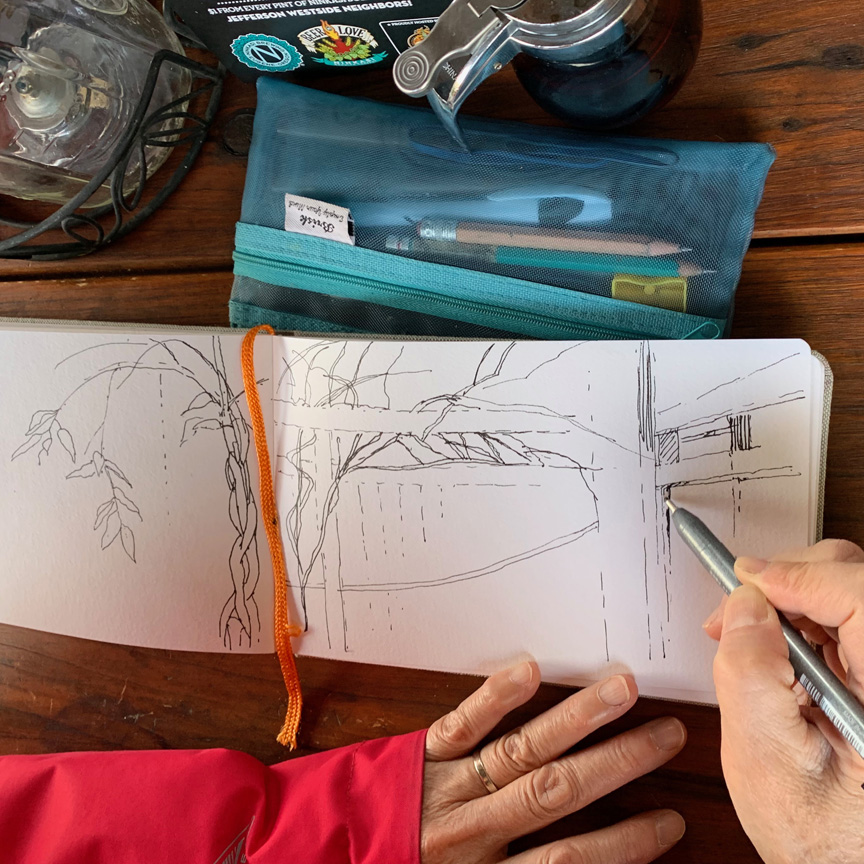 Satoko has to join us late, so she doesn't waste time getting her sketch going – what a lovely line drawing of vines on the fence.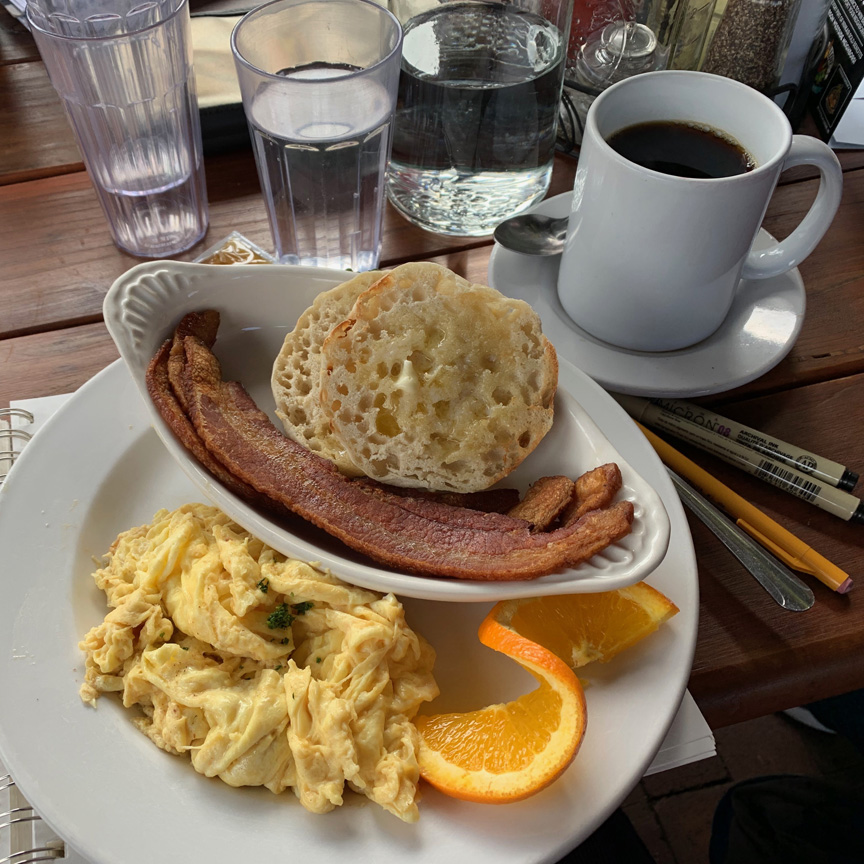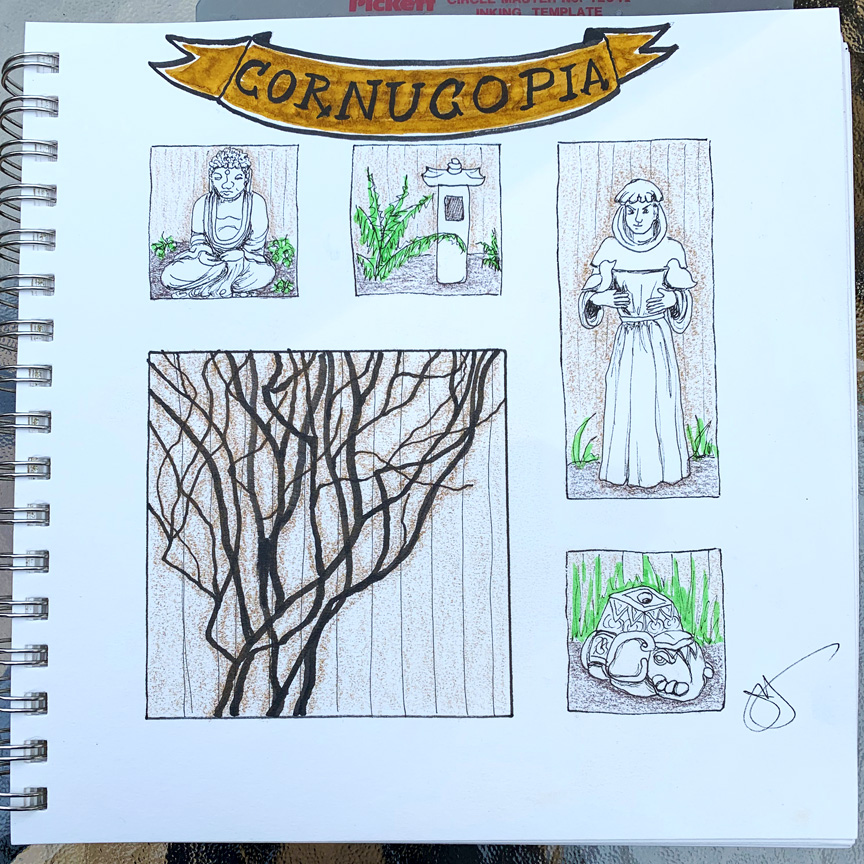 And Jane? She was so busy with breakfast and taking photos, she finished her sketch home using ink, ink brush, & colored pencils.