Friendly St. Market, Eugene, OR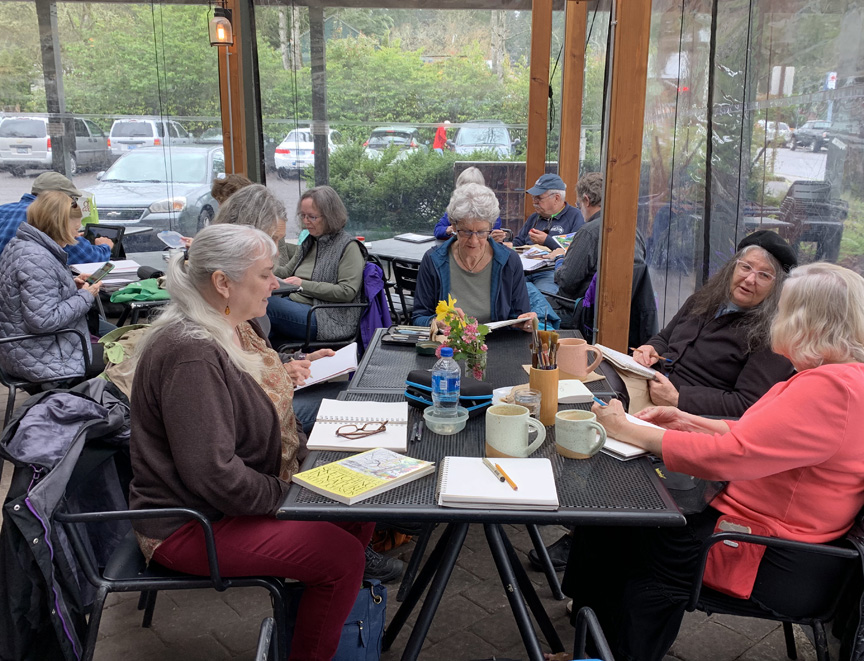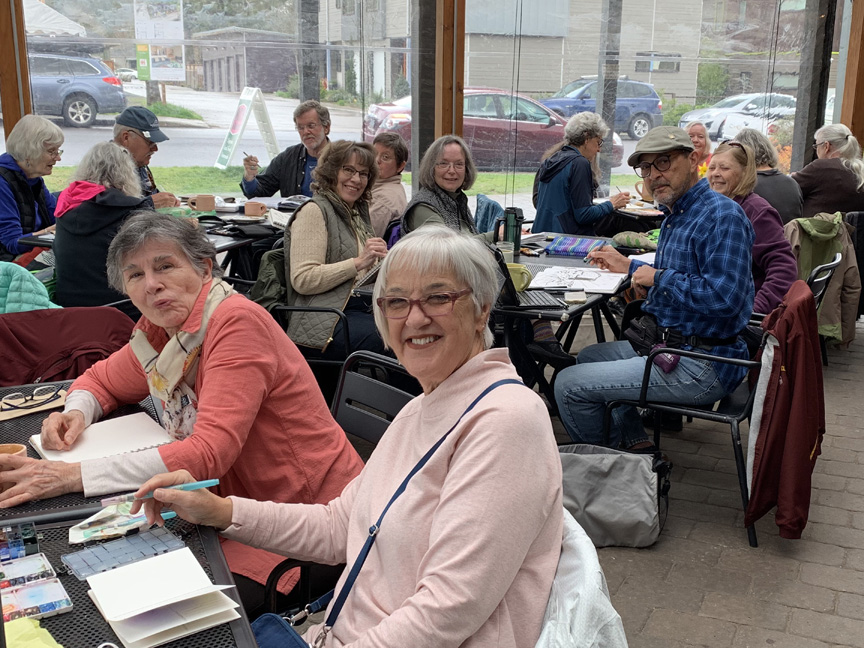 There were a total of twenty of us sketching today, despite the rain.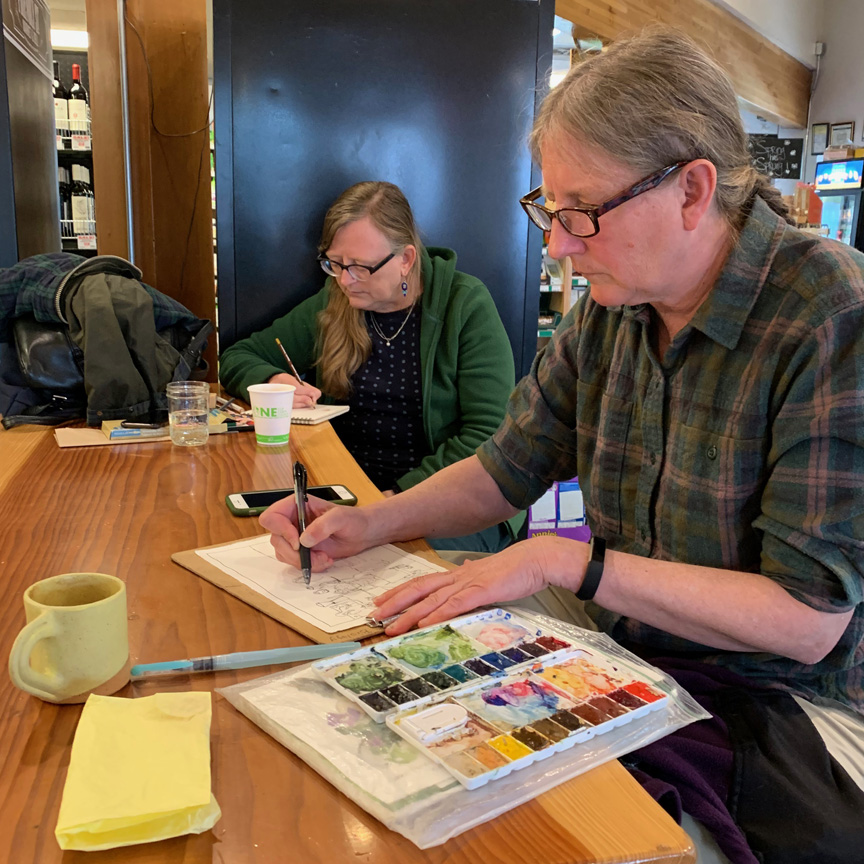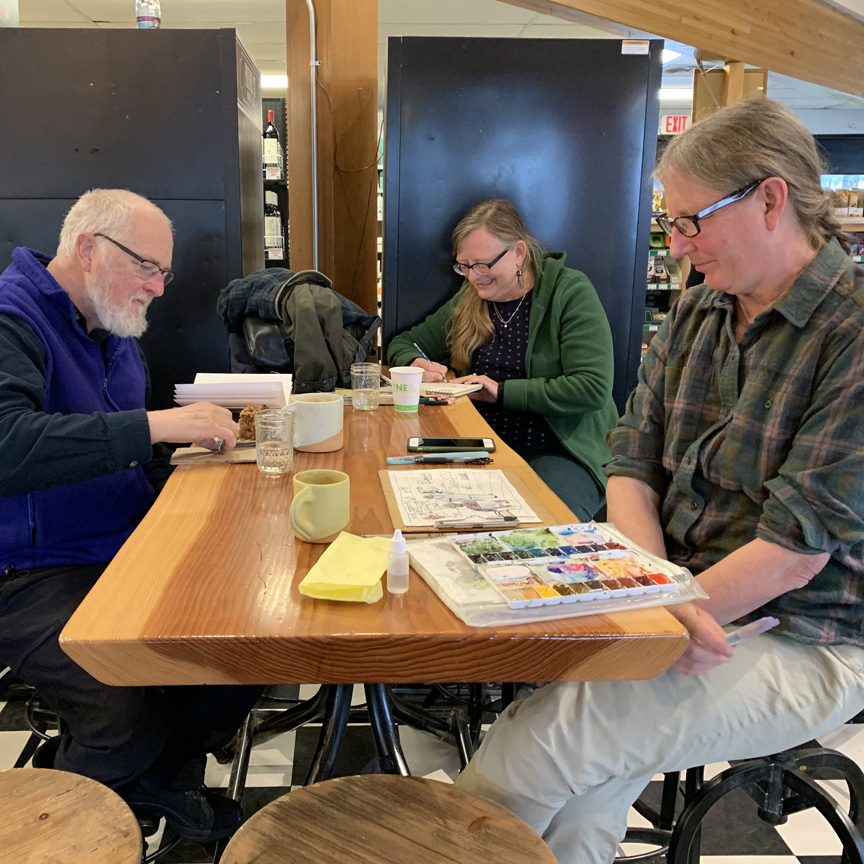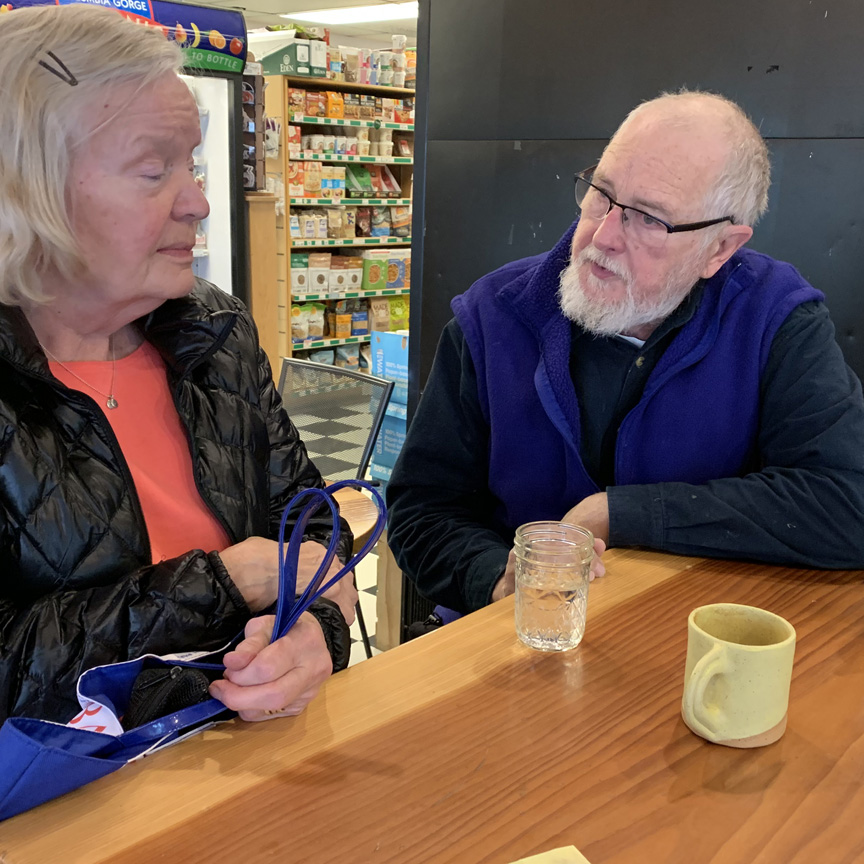 Some didn't make it outside – Jude & Bitty started sketching inside, were joined by Ken who then had a mini-conference with Lona.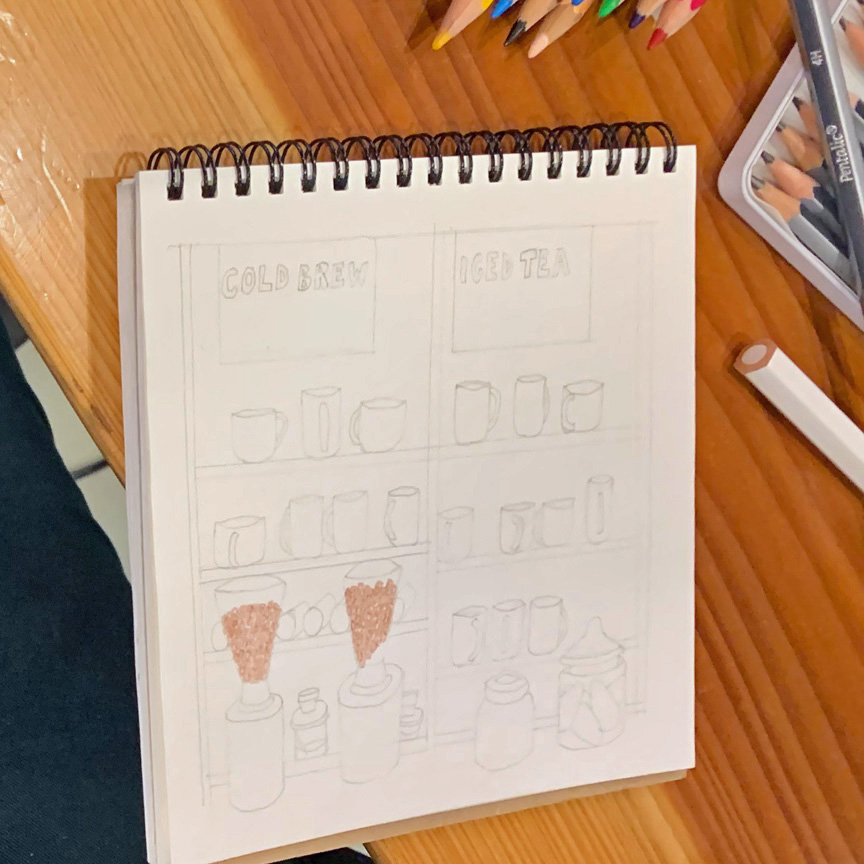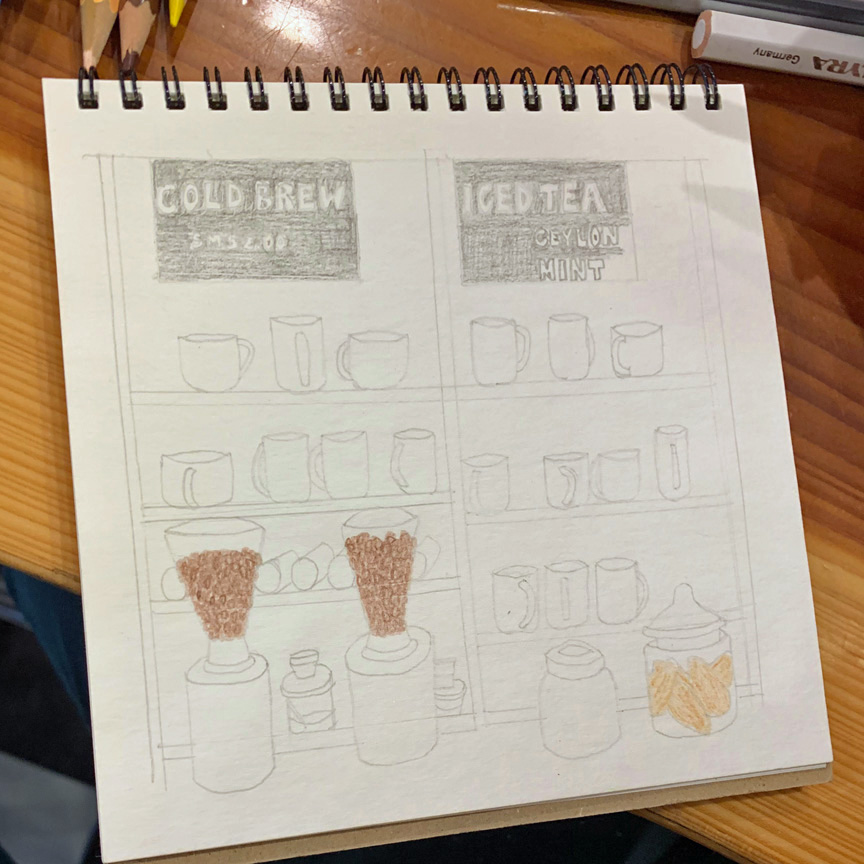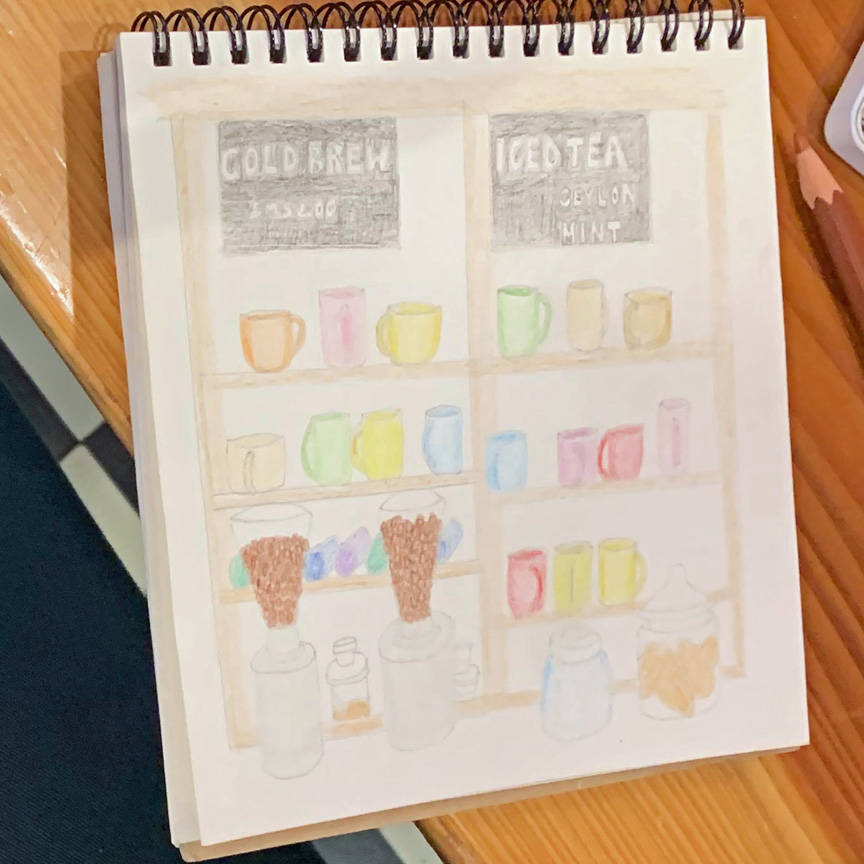 Jude was fascinated with what she saw in the cafe windows.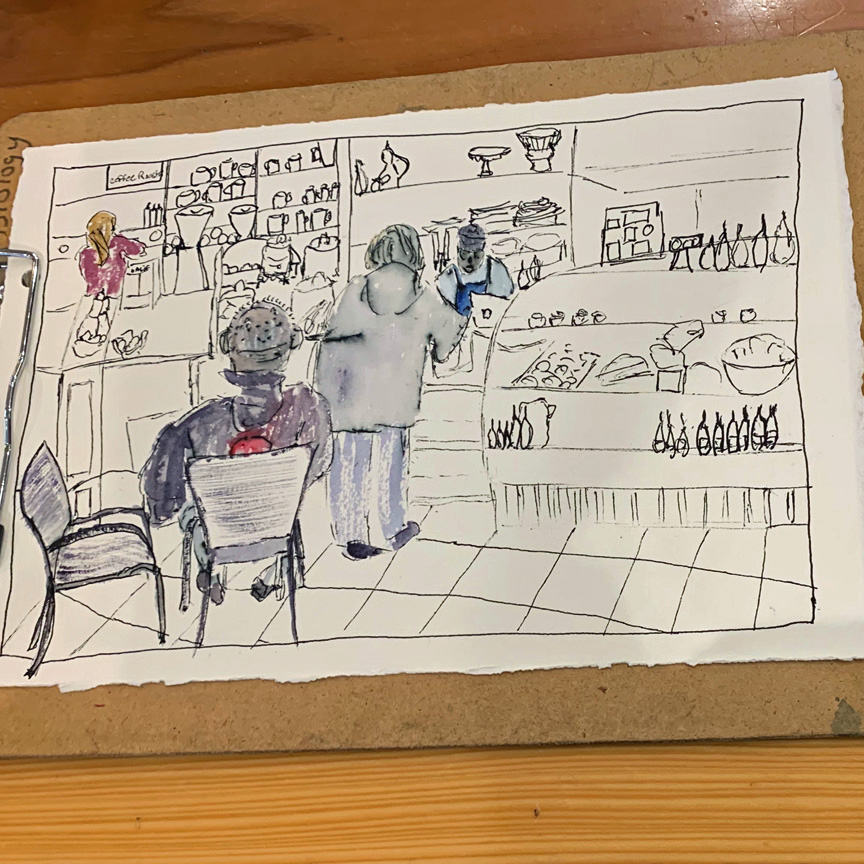 Bitty chose to focus more on the people in the cafe context – great!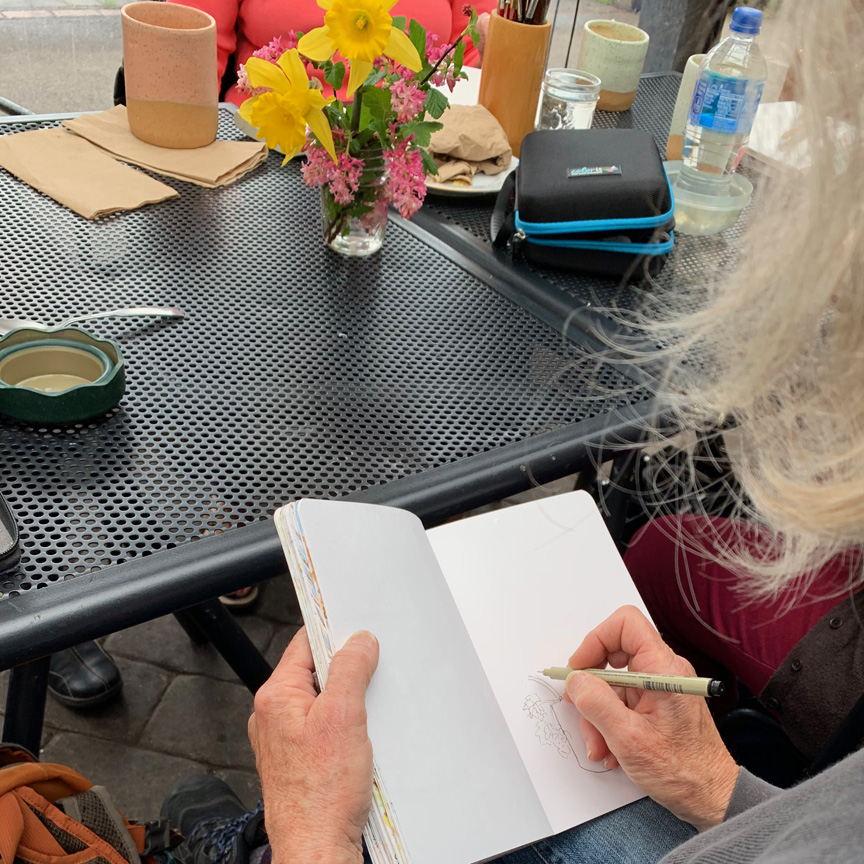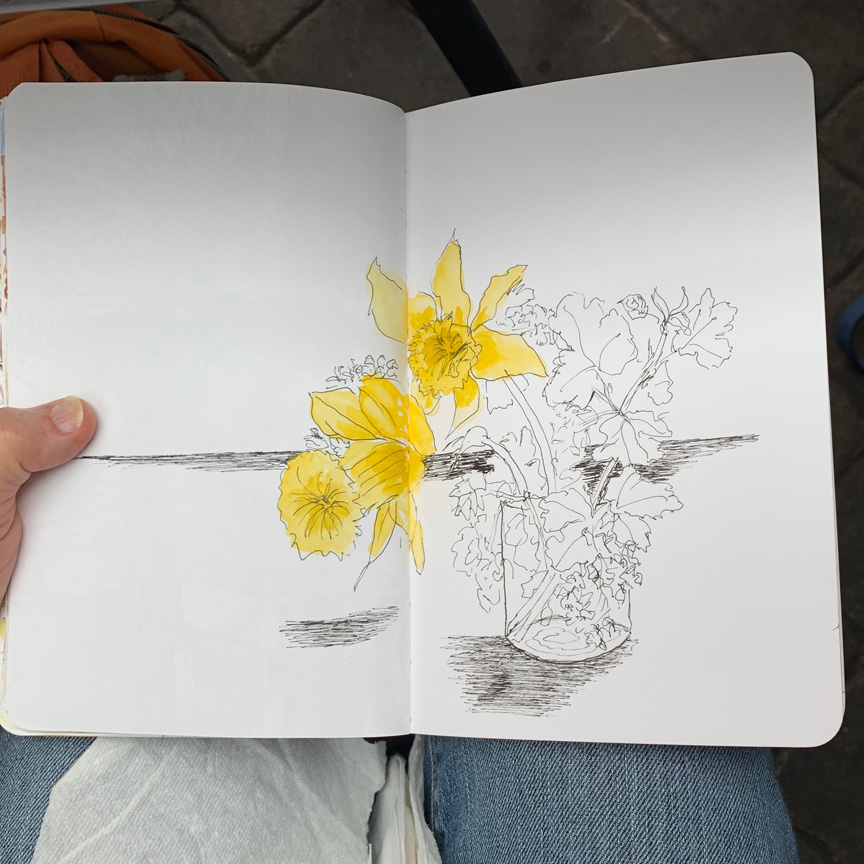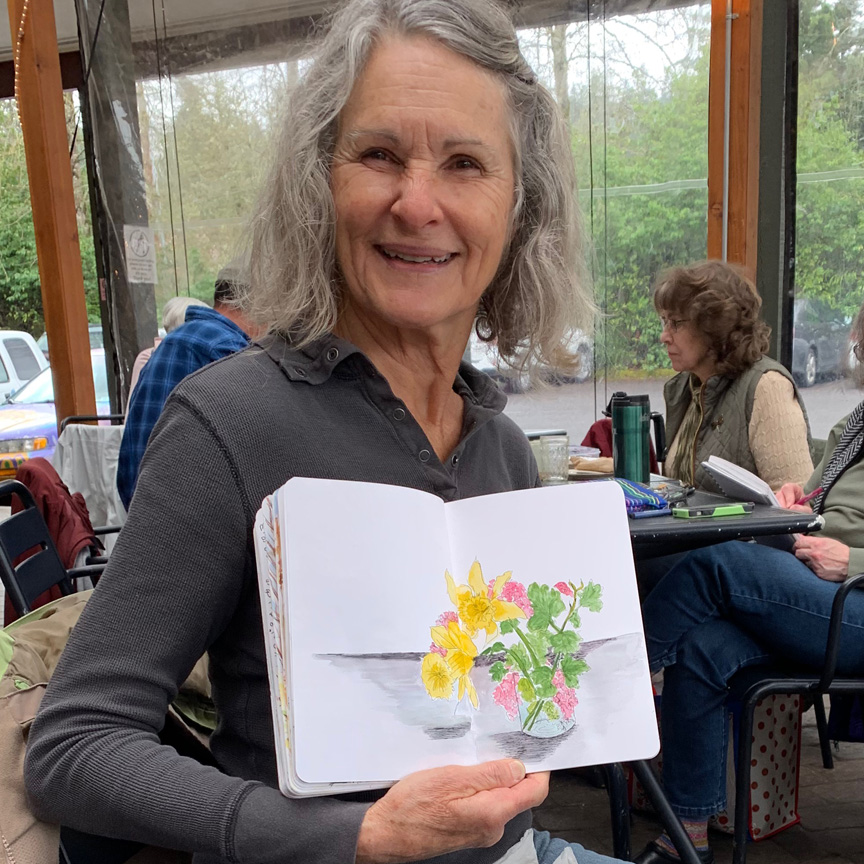 Outside, Sandy brought flowers to share and didn't she do a nice job!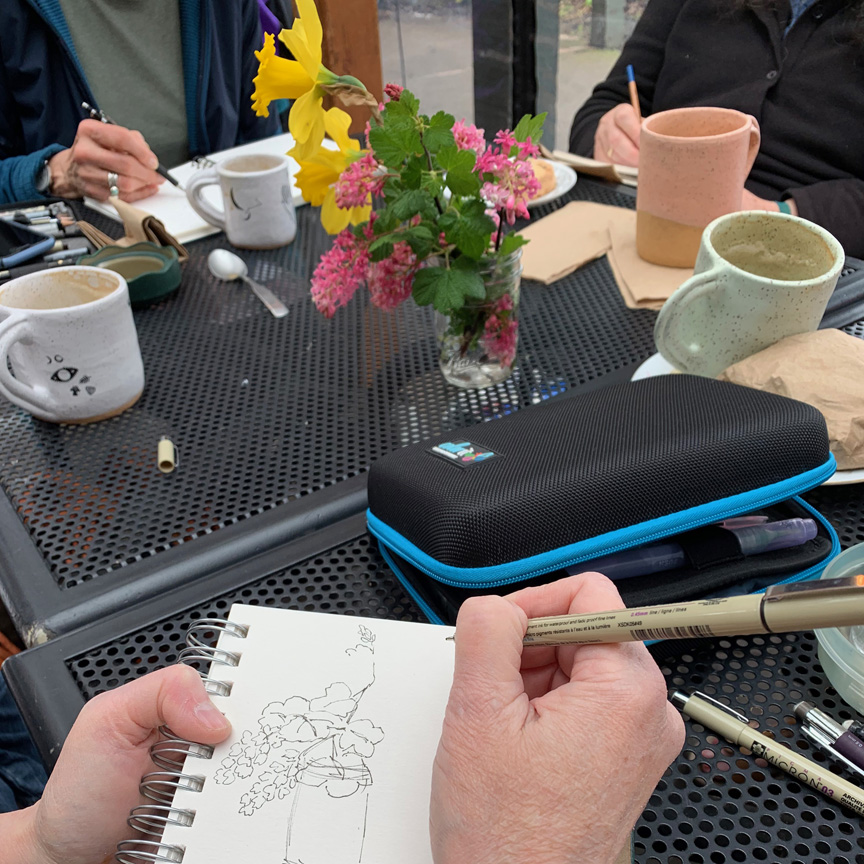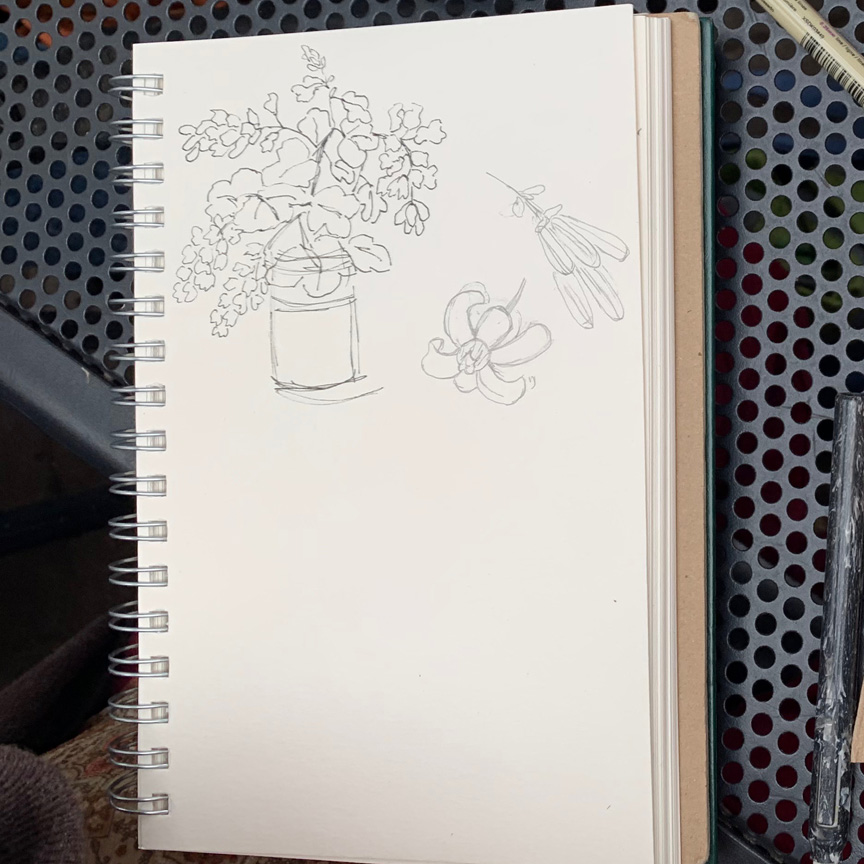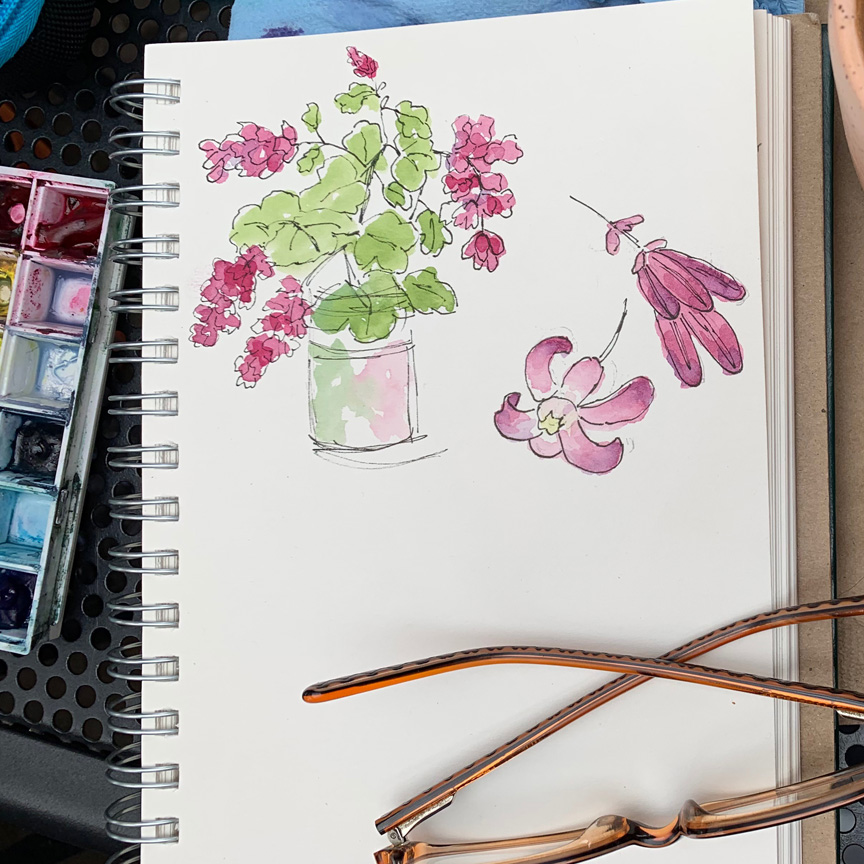 Danita chose to focus just on the currant blossoms – delightful!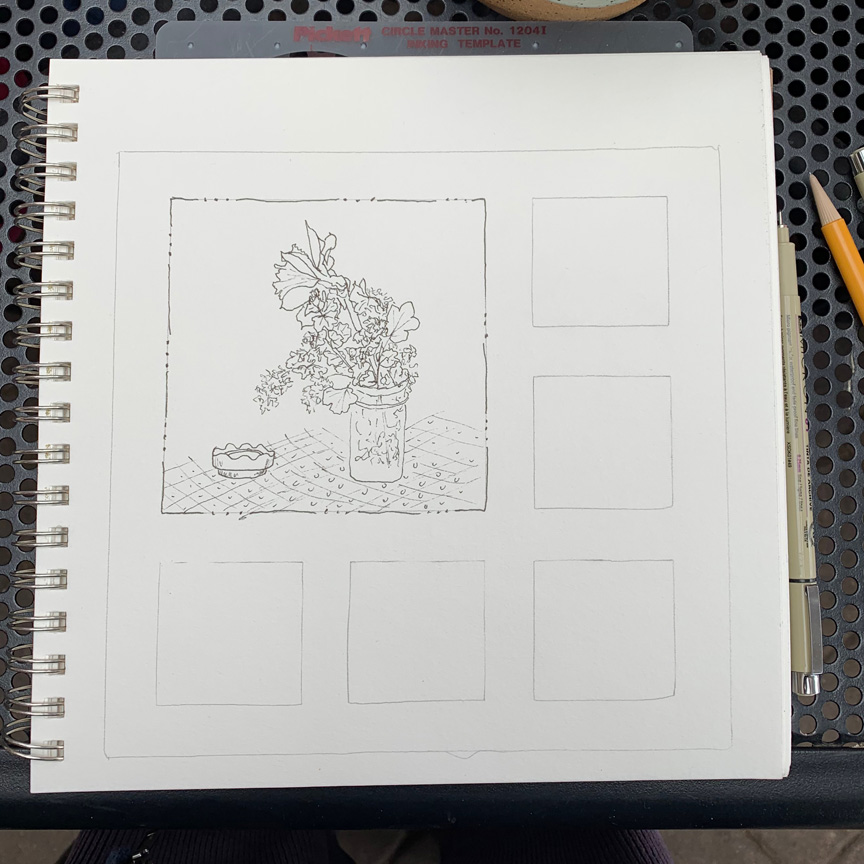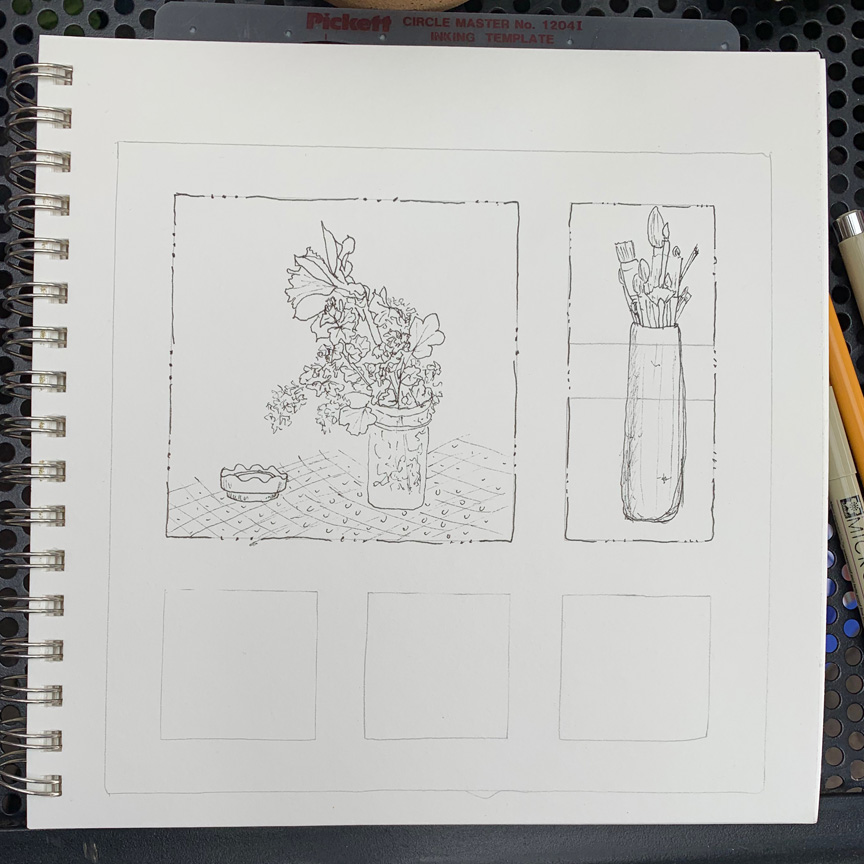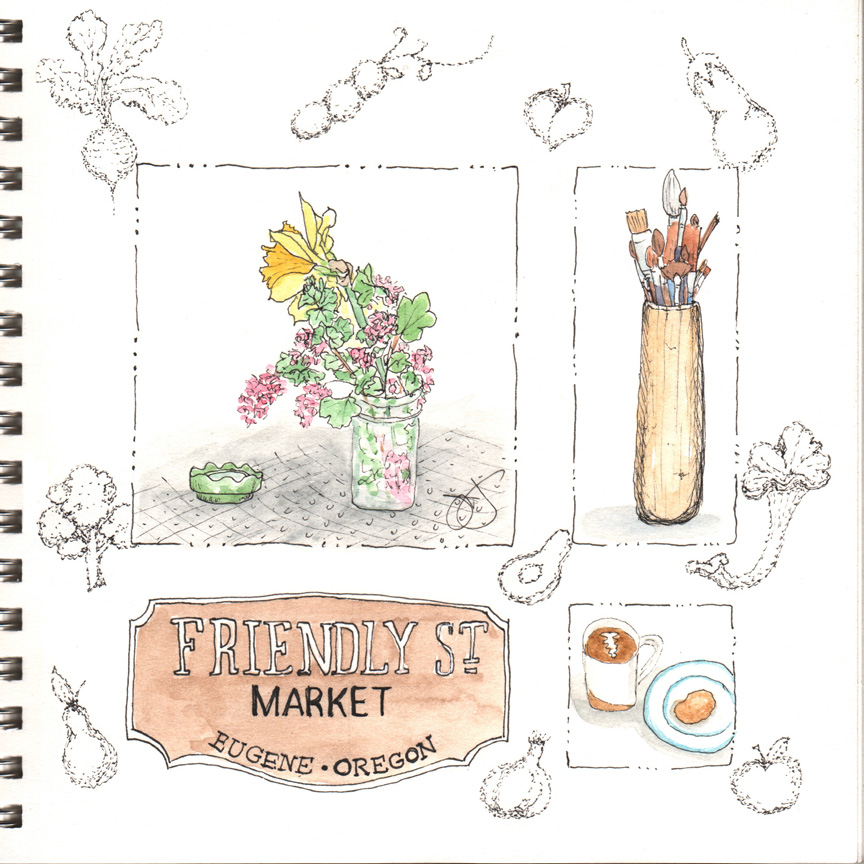 Jane was still playing with frames, changing parameters to fit what she wanted to sketch from the images around her – what fun.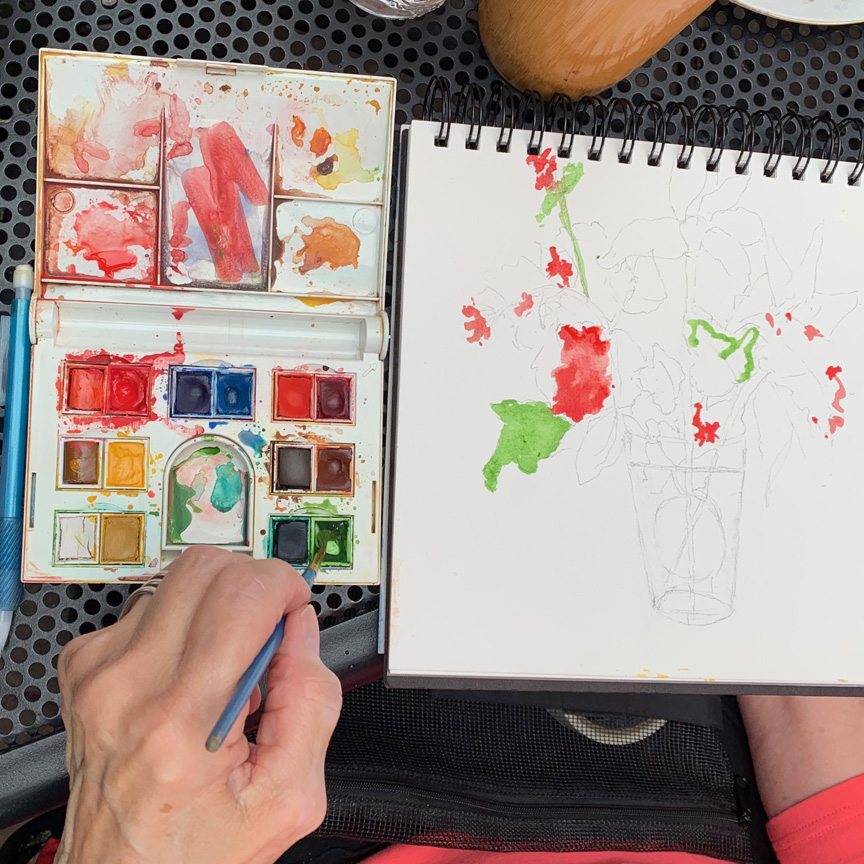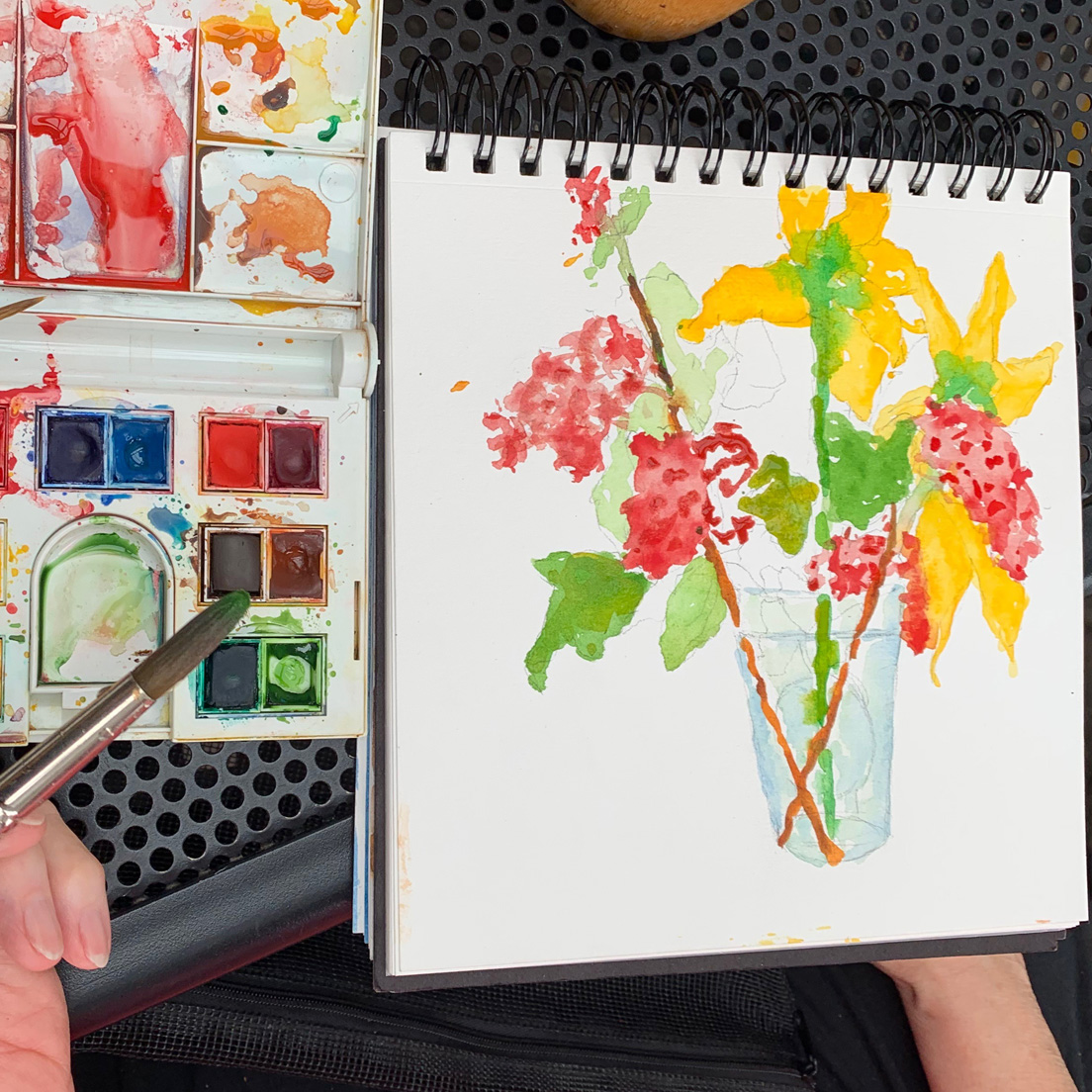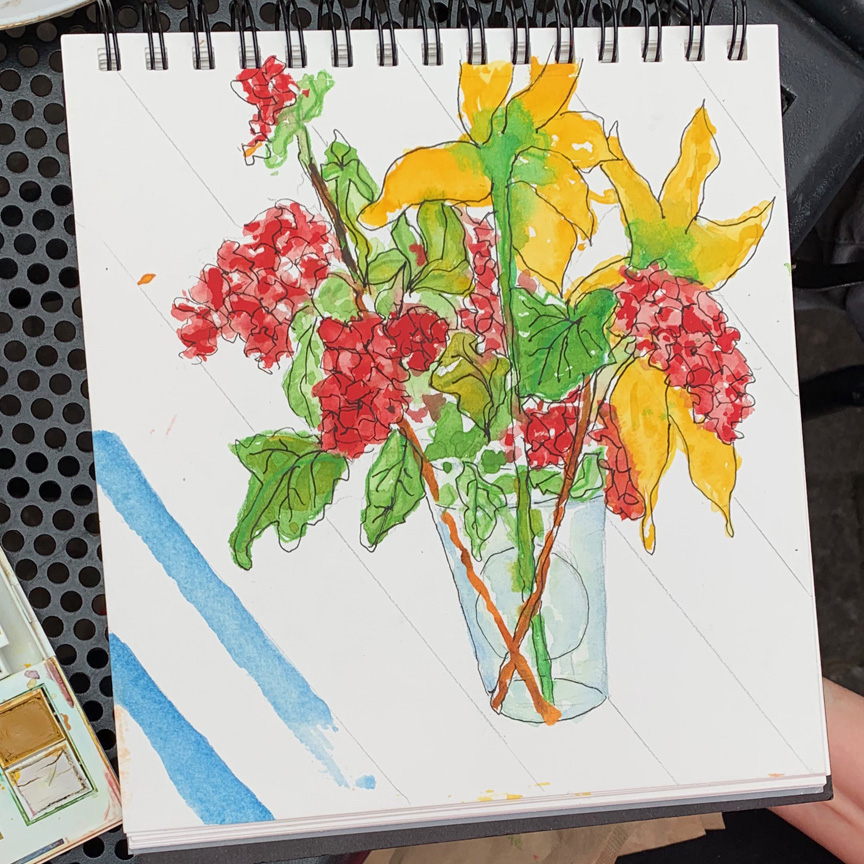 Lona – accustomed to loose, intense, and splashy – was trying out her travel palette thinking ahead to her upcoming sketch trip to Italy.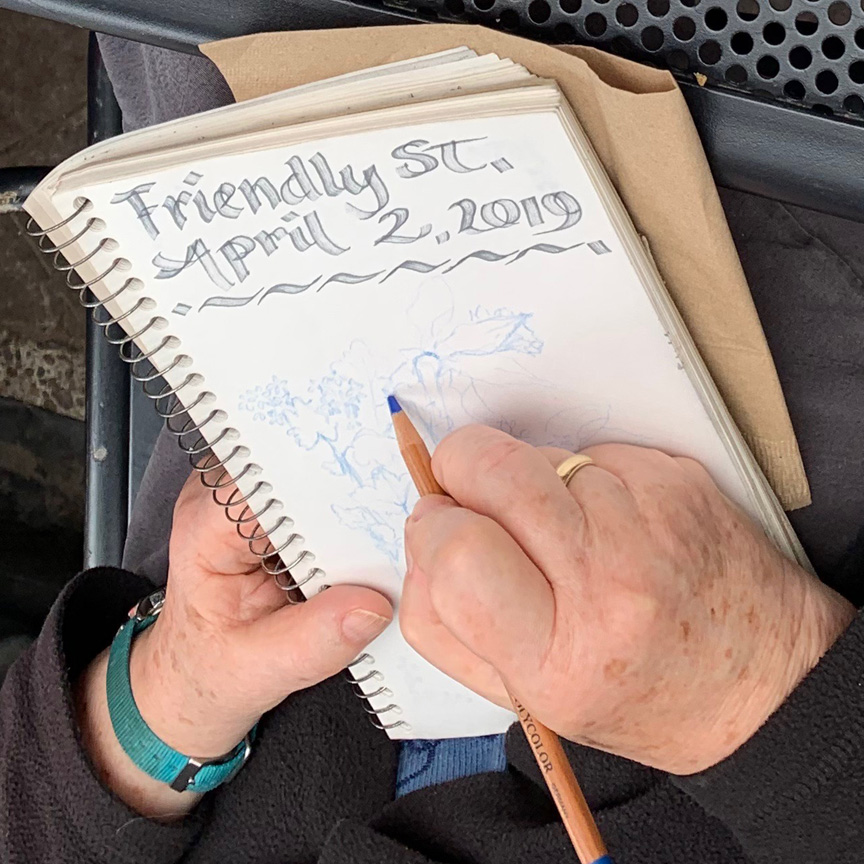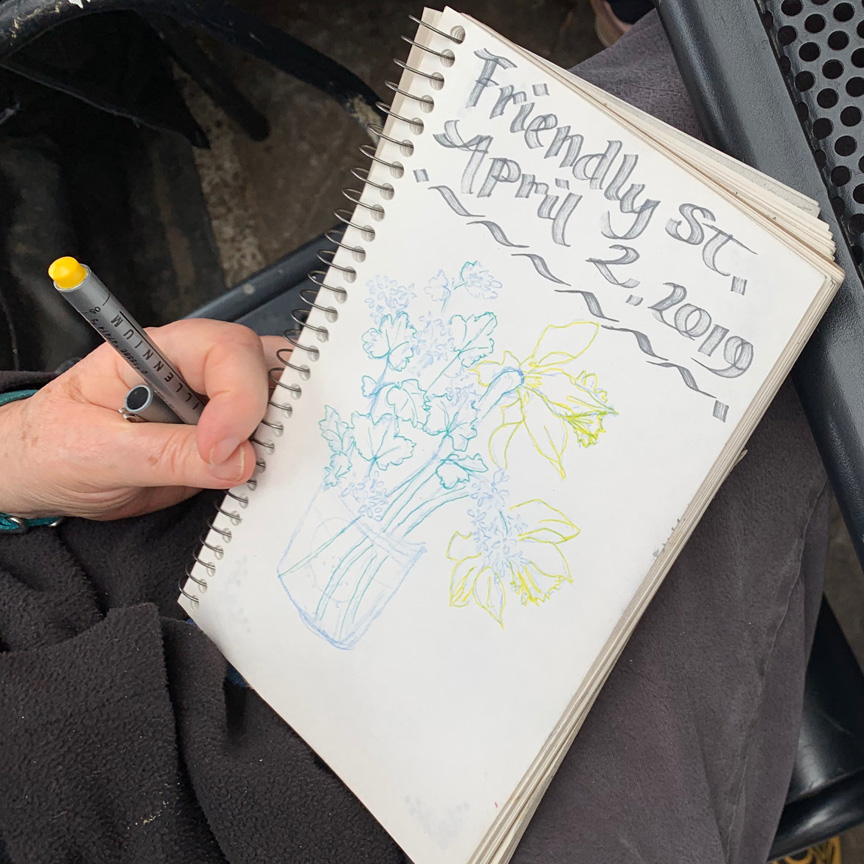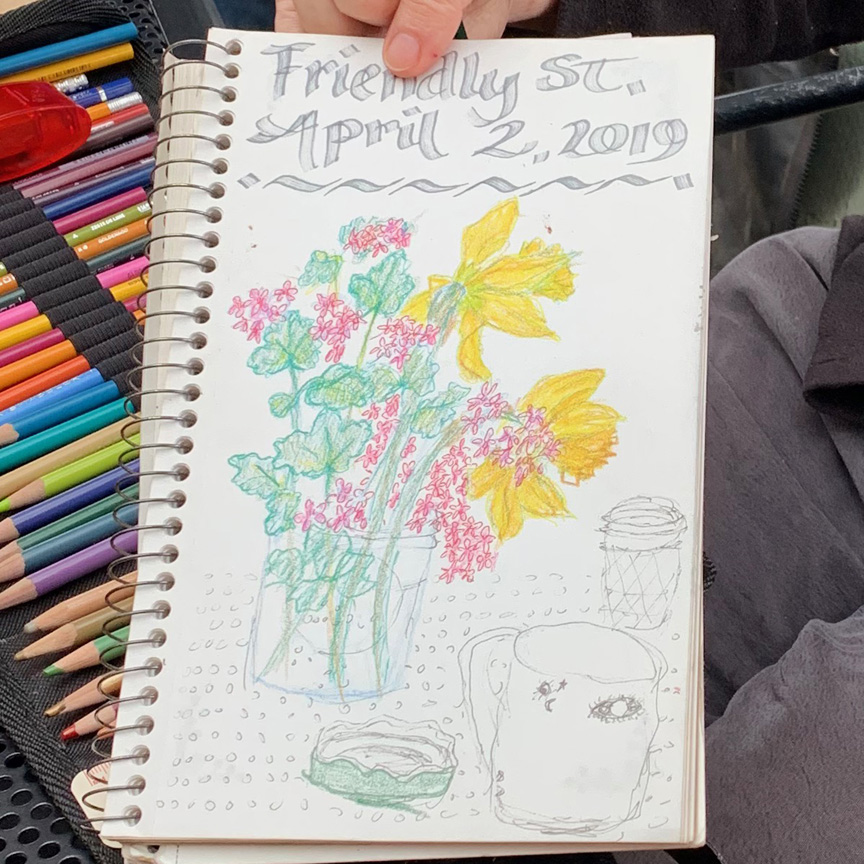 Laura utilized her calligraphy skills to head her page, then did a sweet colored pencil sketch of the flowers on the table.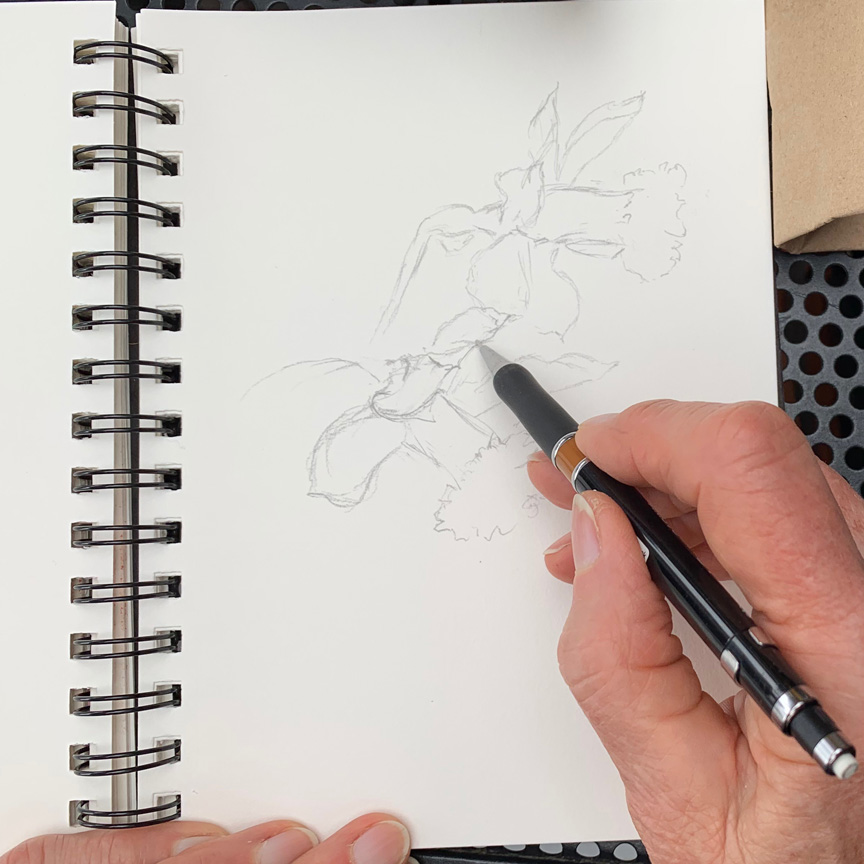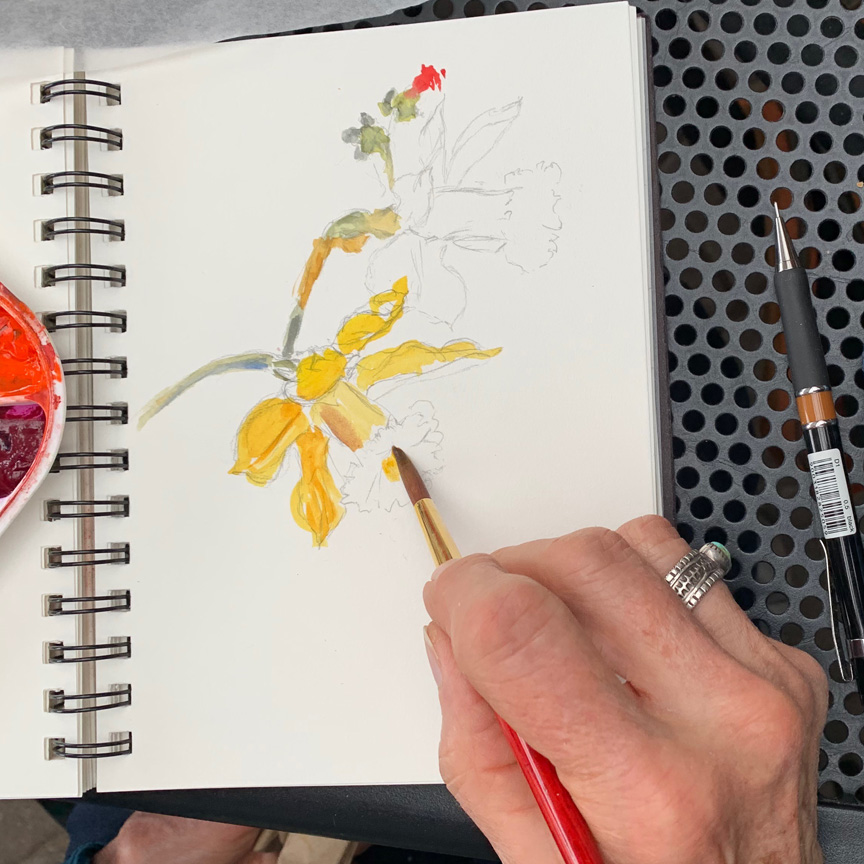 Rounding out the table efforts, Penny did a close-up sketch of the daffodils and a hint of the current blooms behind. Nice touch, Penny.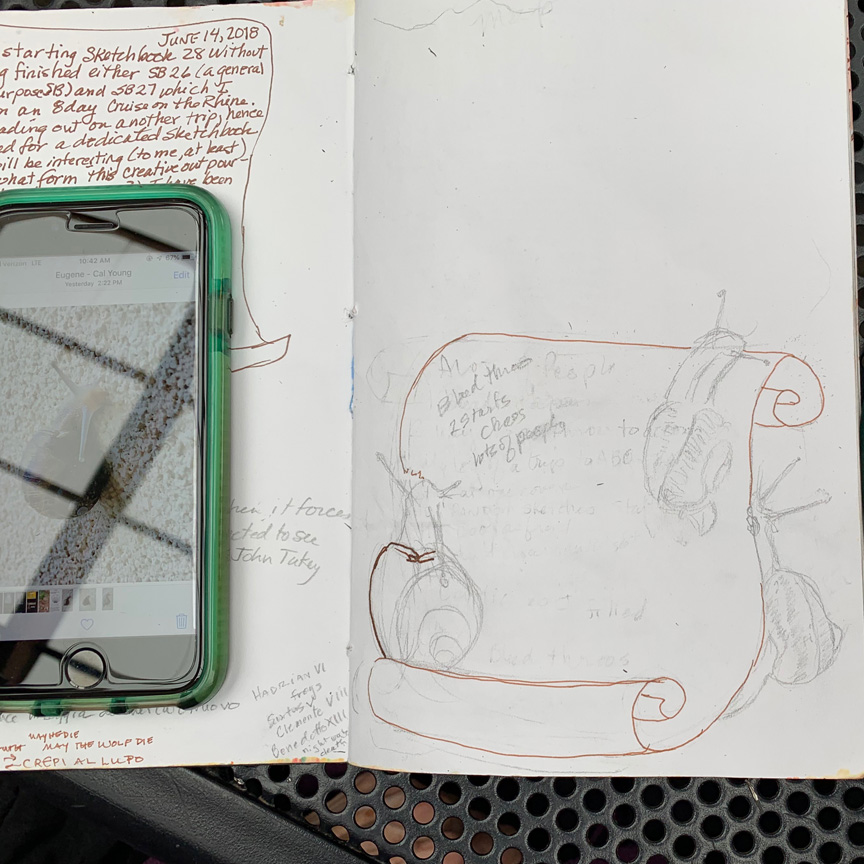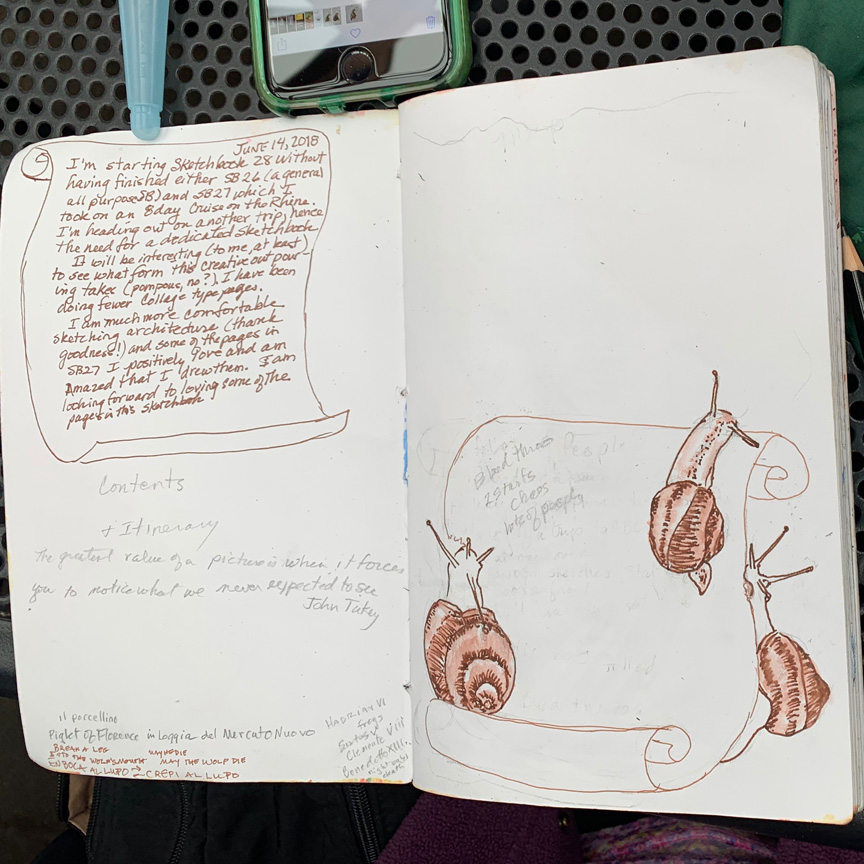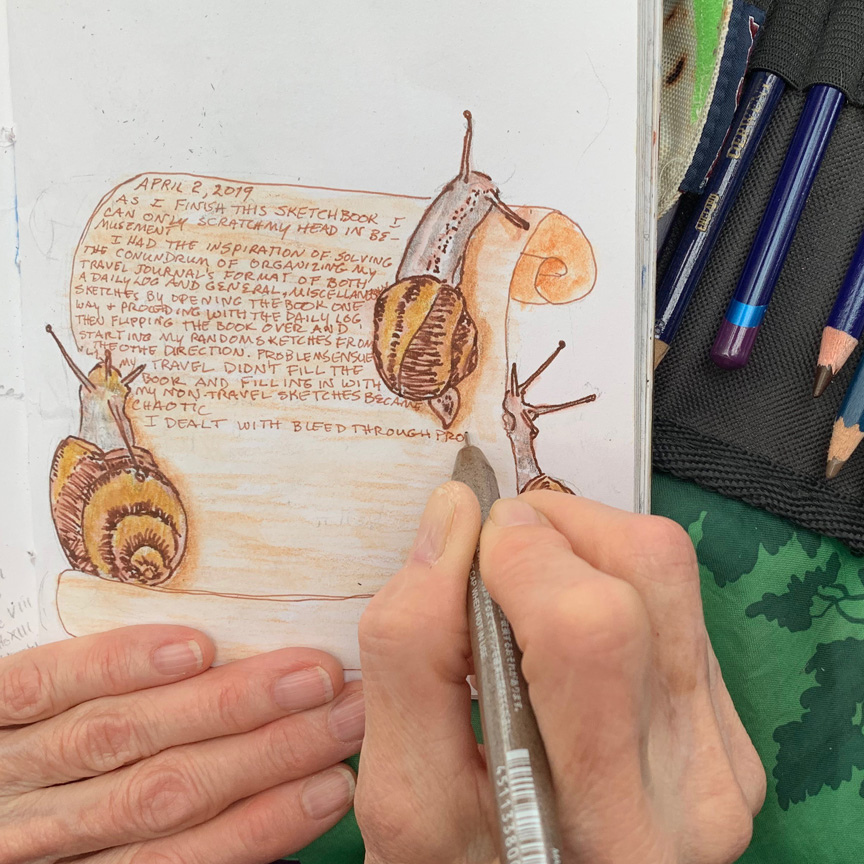 At the next table, Barb Sh was pondering her sketchbook use for a travel memoir and general miscellaneous sketches – hmm..snails…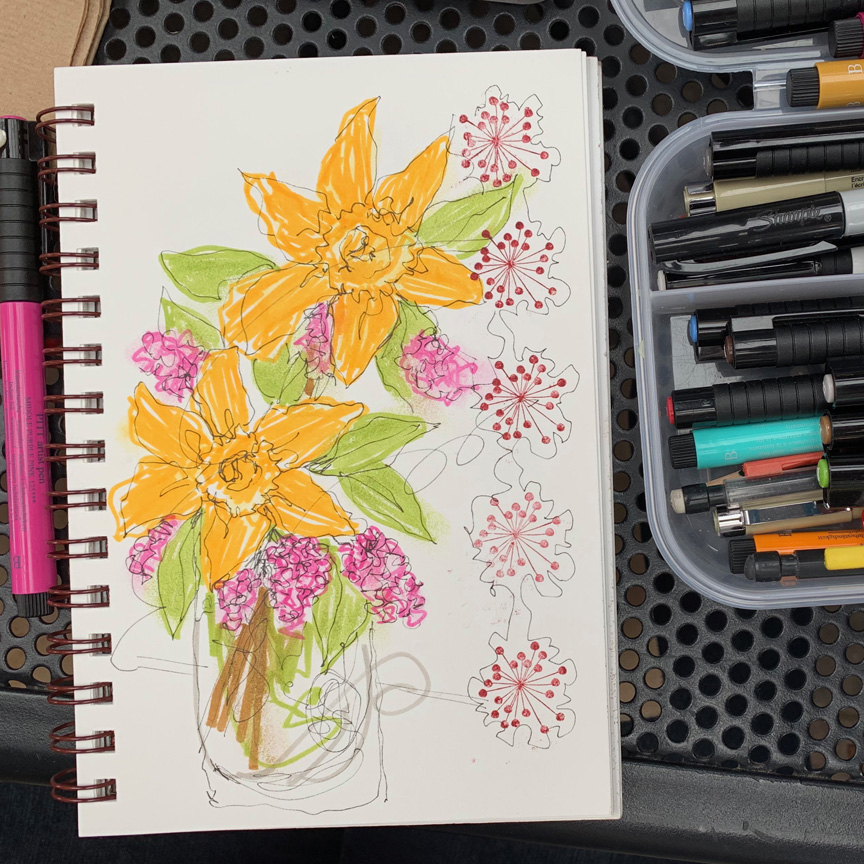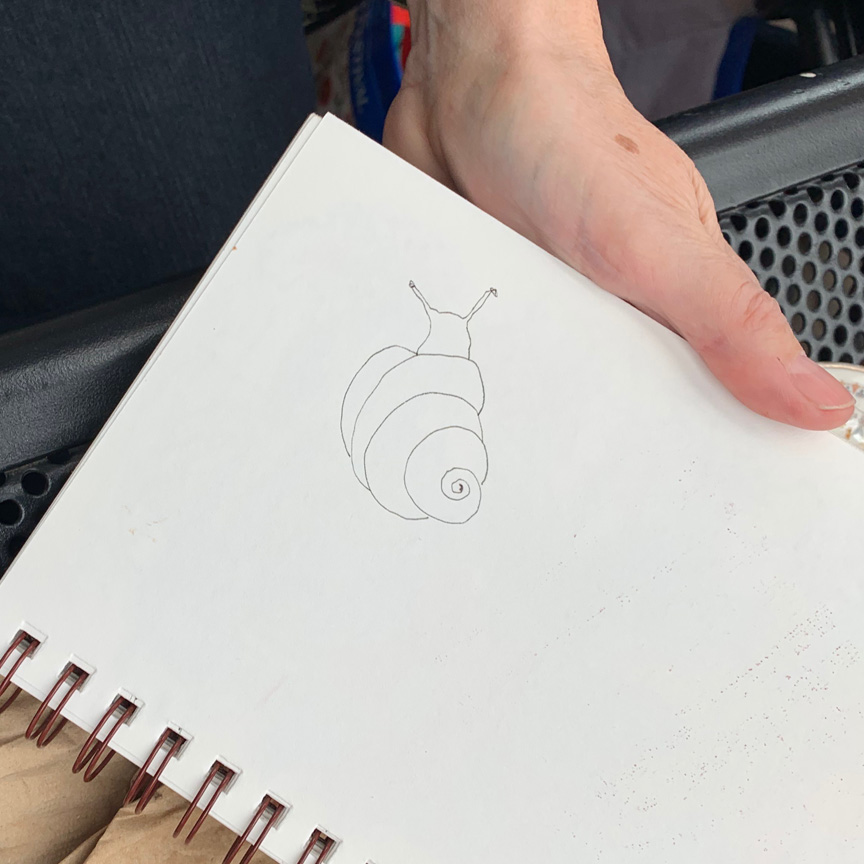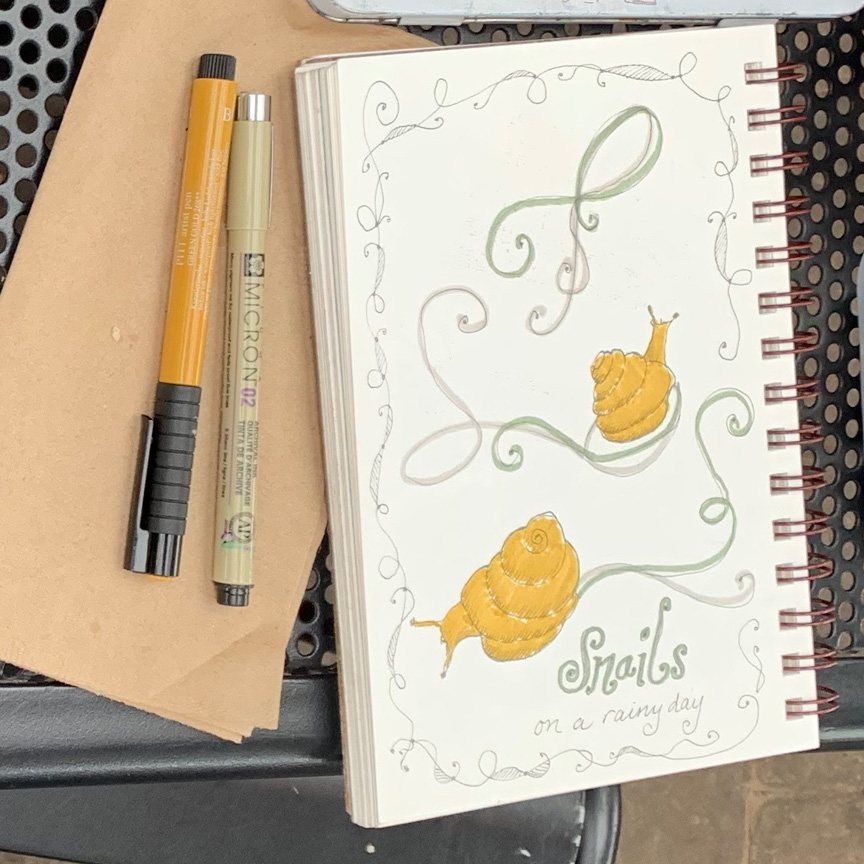 Bev looked to the next table for her flower sketch, then got intrigued by Barb Sh's snails, so she added them with some whimsey, too.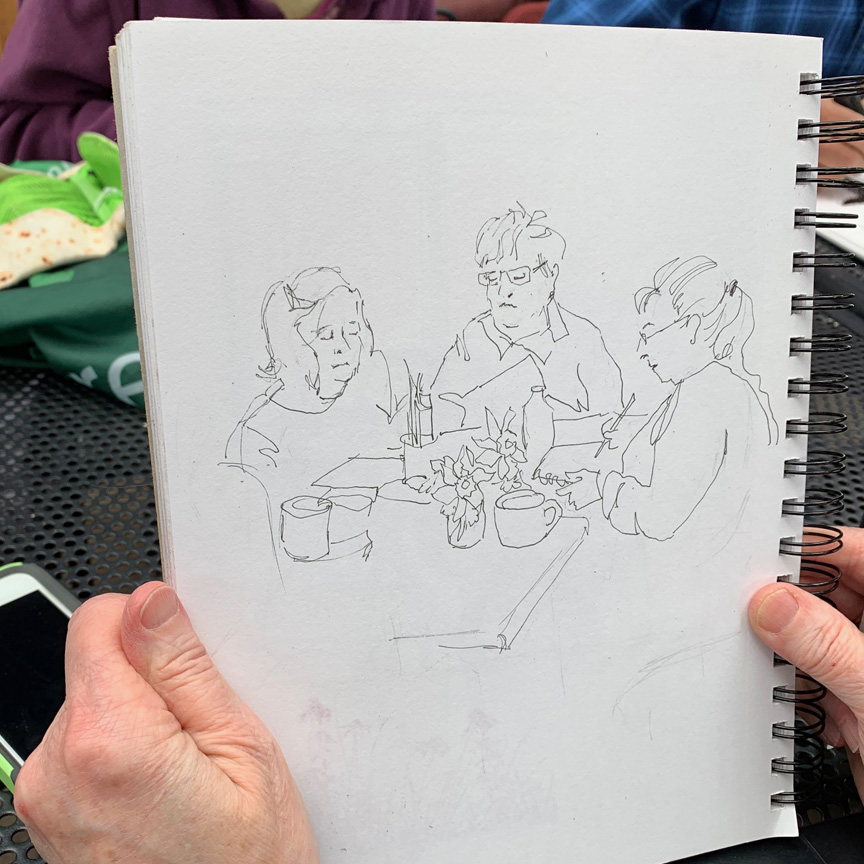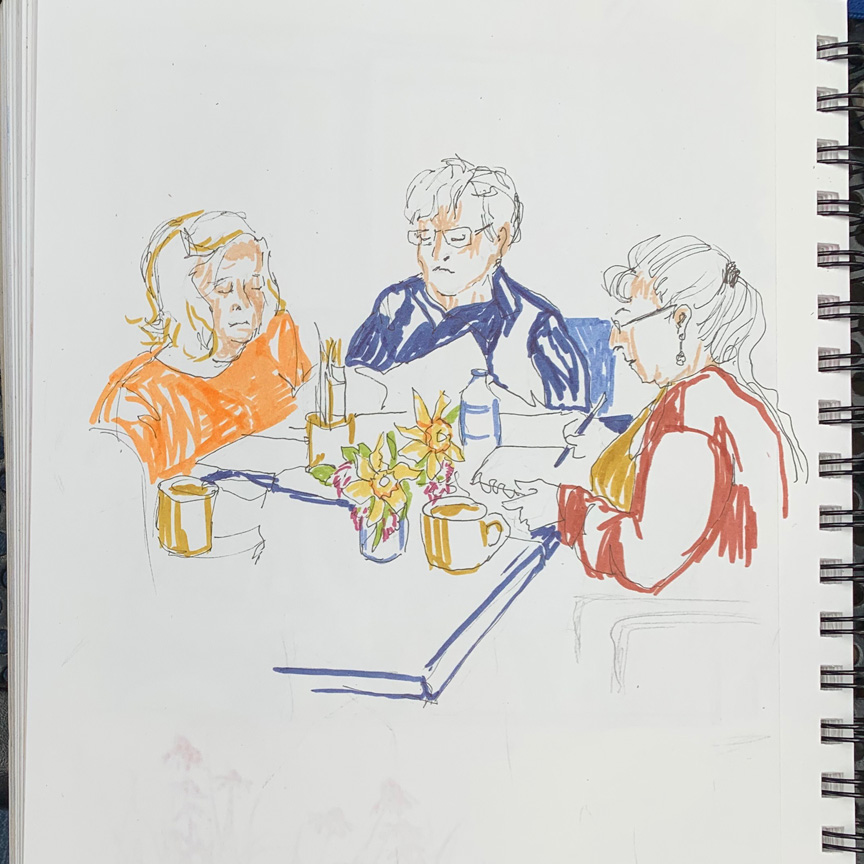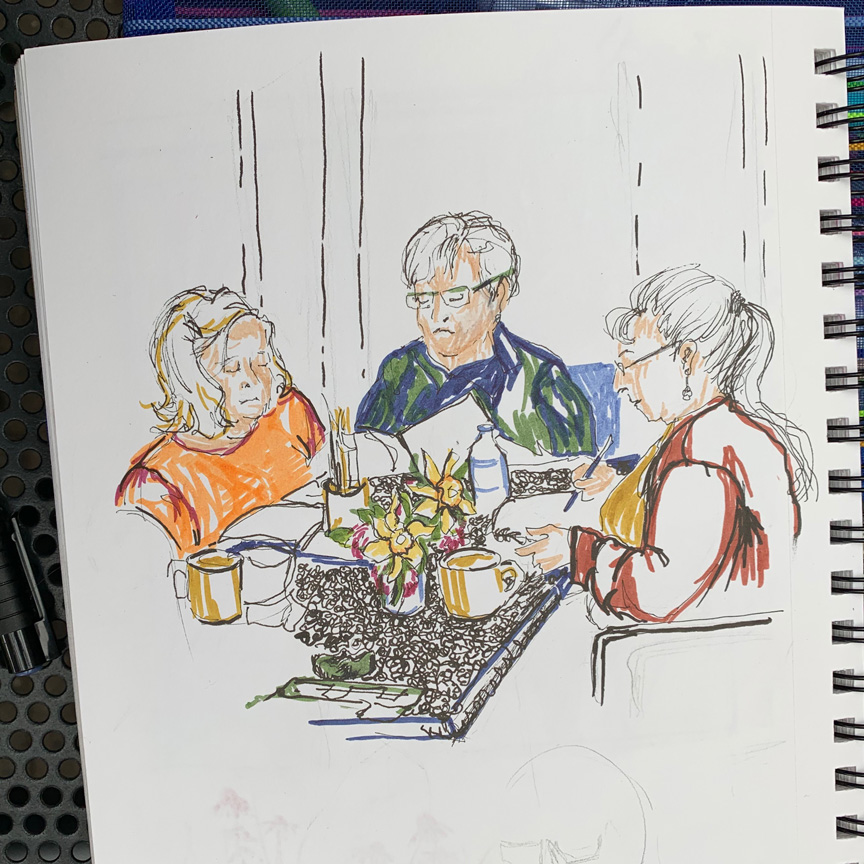 Marsha was also looking at the next table, but she was sketching the sketchers! They certainly look intent. Nice use of marking pens.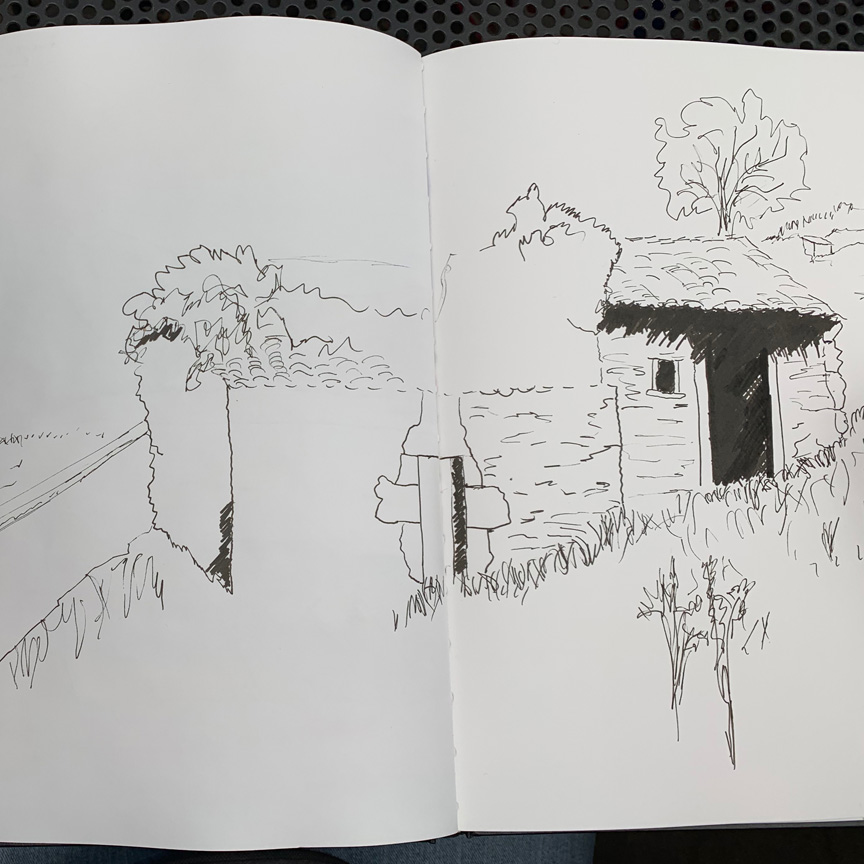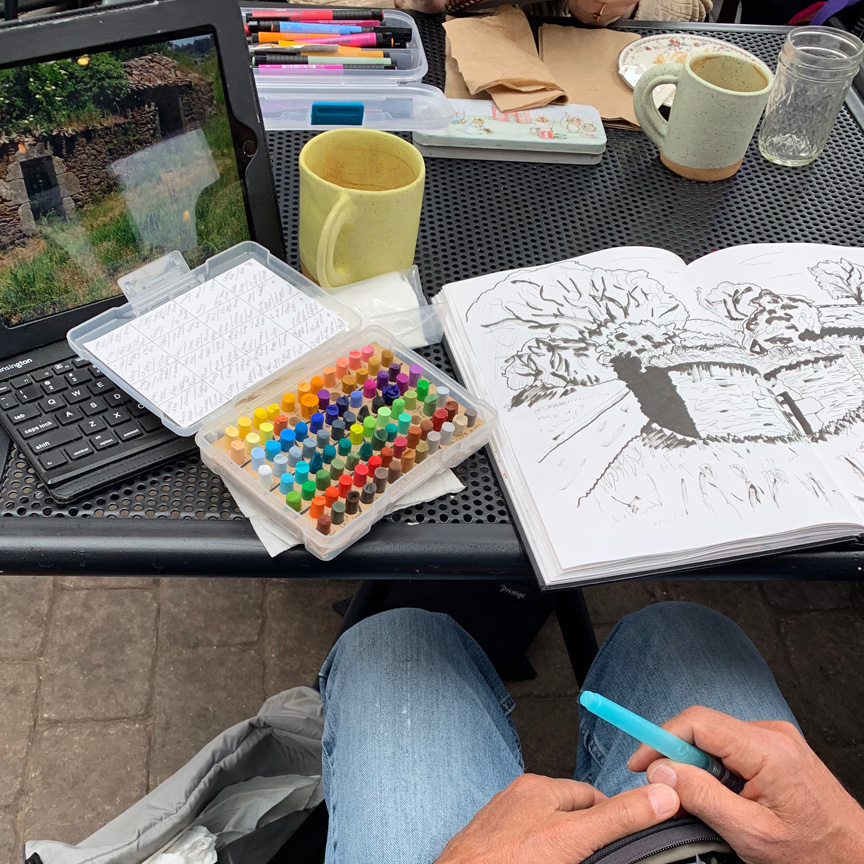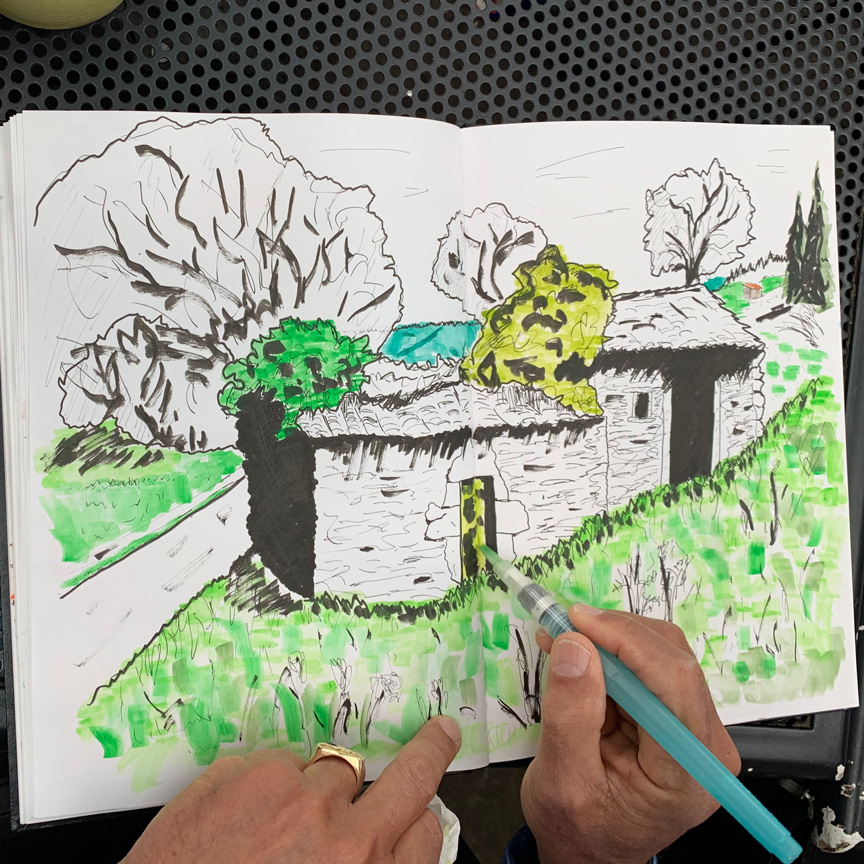 Hugh was in anther world (far, far away). Thanks to his photos, he gets to revisit travels and enjoy bringing them back. Great shadows.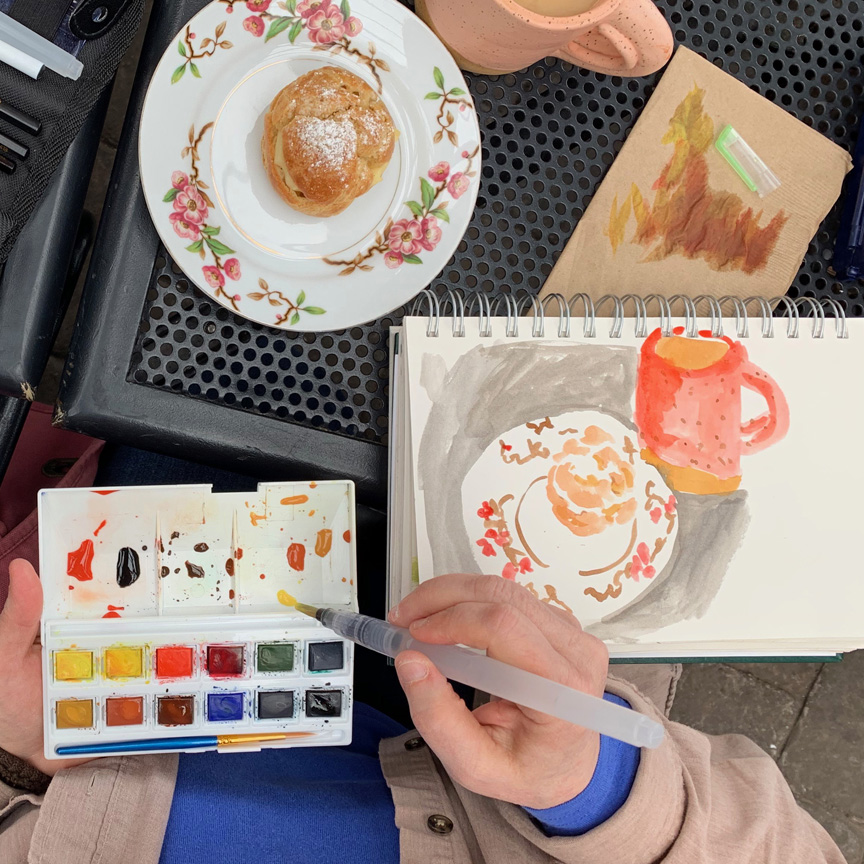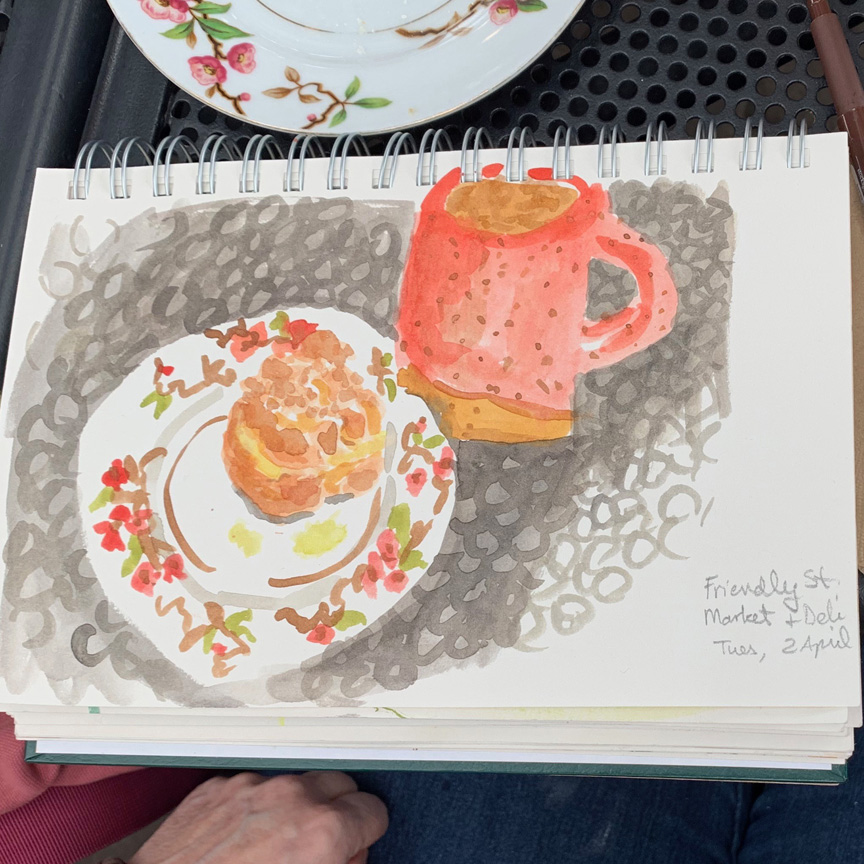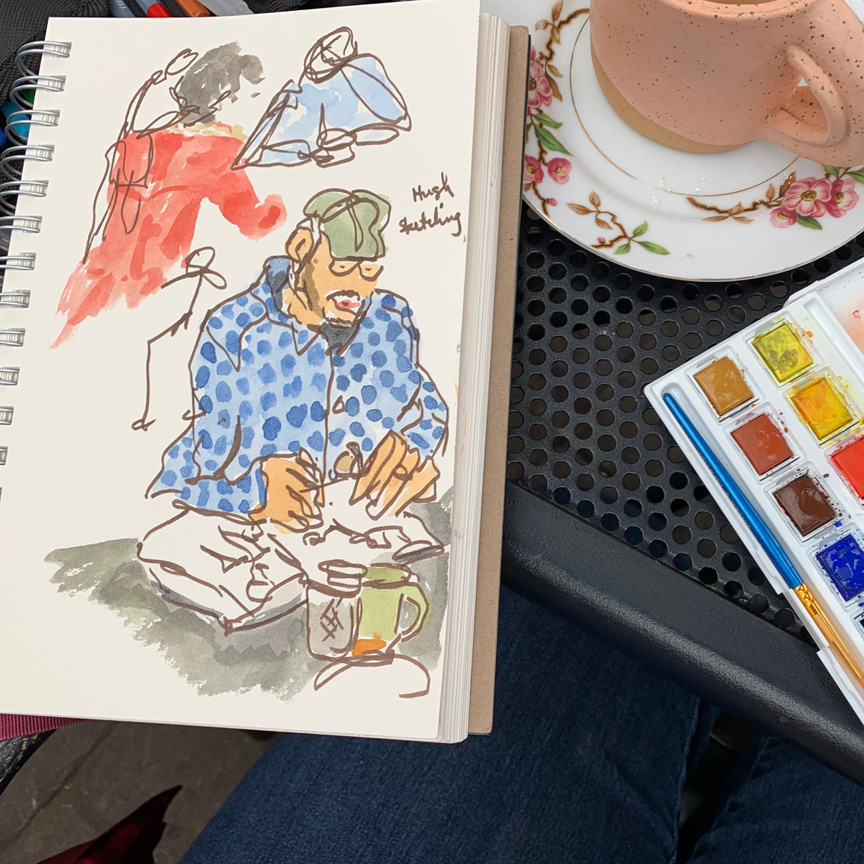 Daisy did the obligatory sketch of her treats (interesting treatment of the table top – see Jane's too), then turned and sketched Hugh!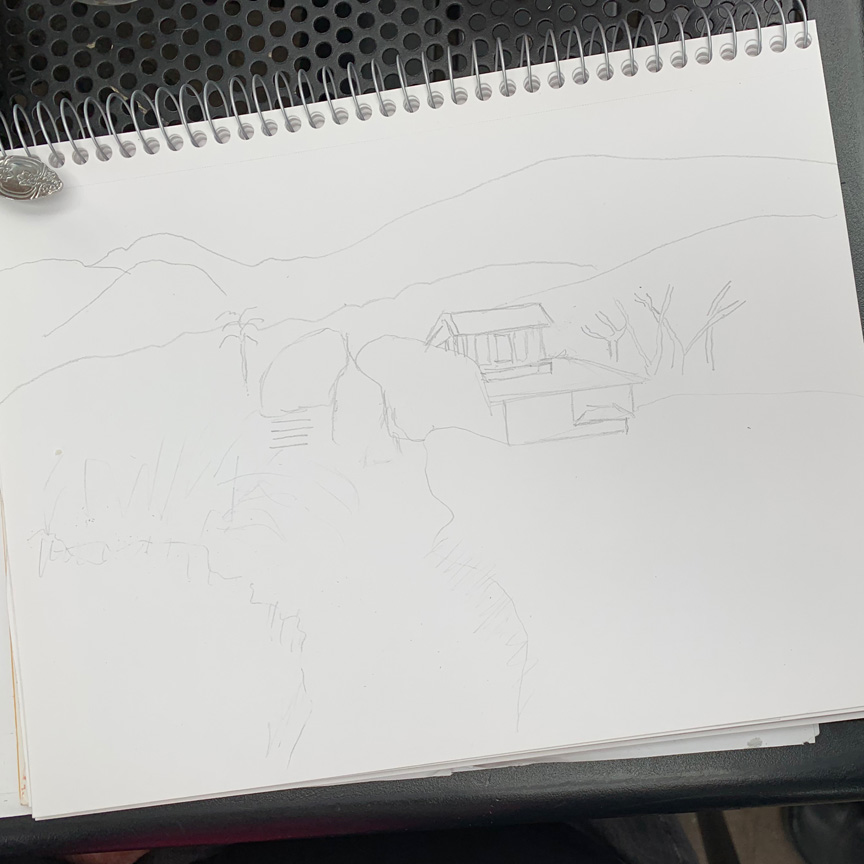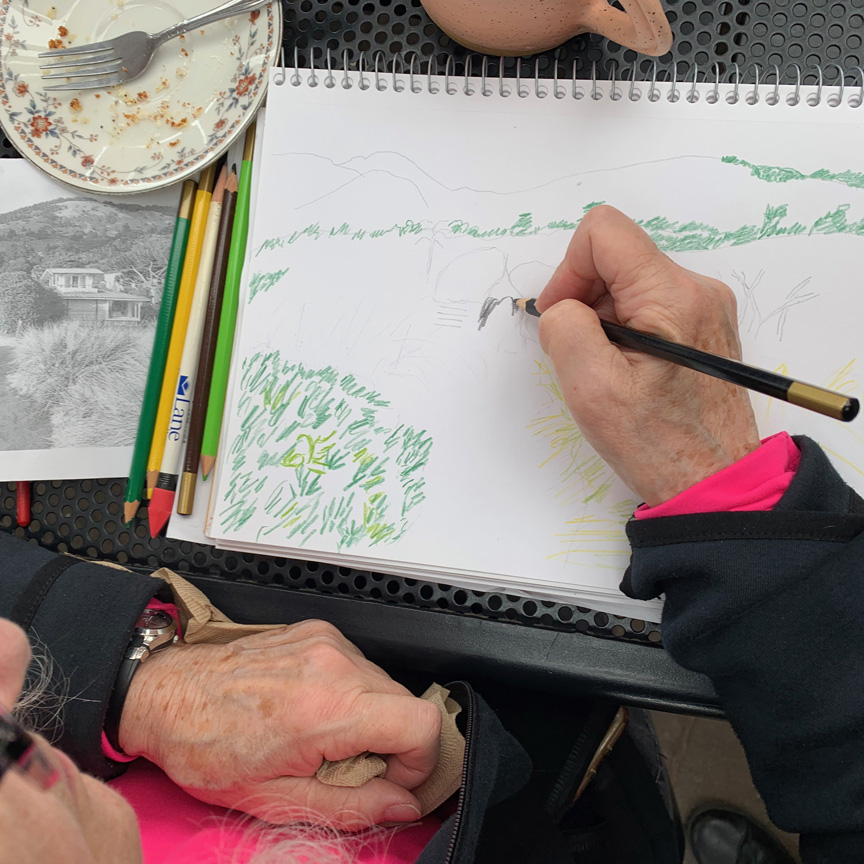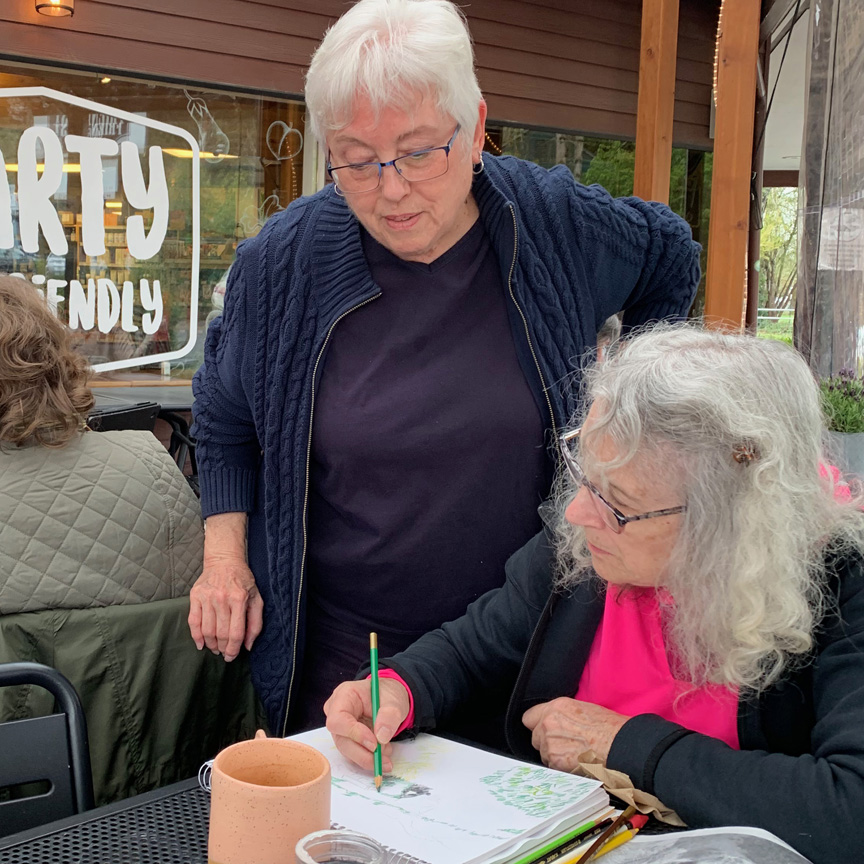 Ellen is moving from black and white to color, using colored pencils. Jane stopped by to admire her progression. Nice landscape choice.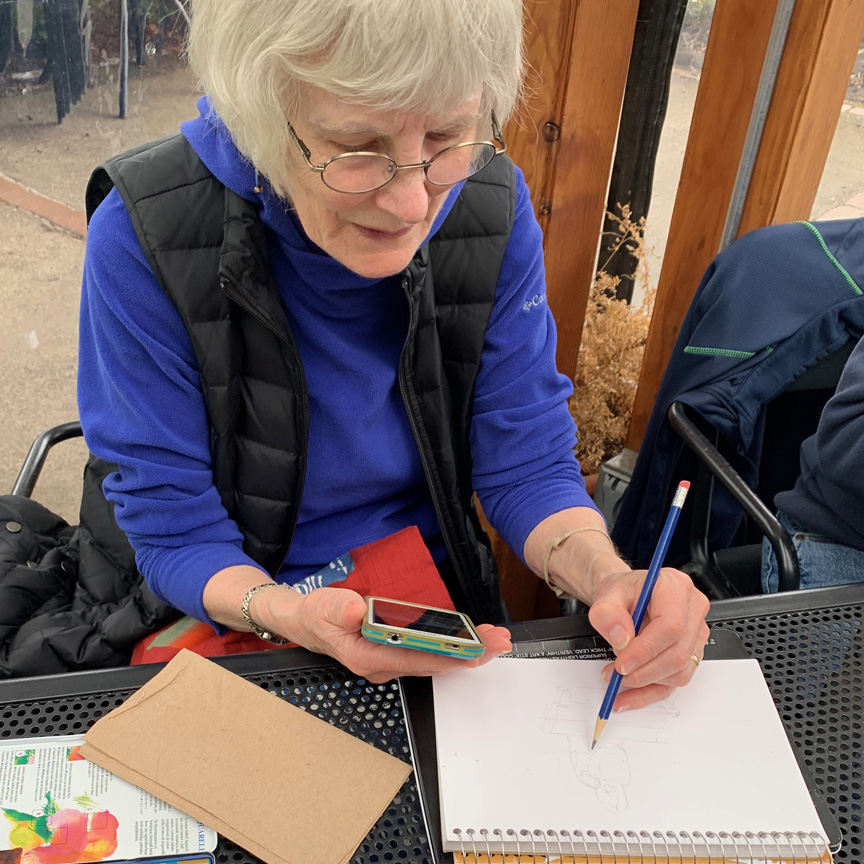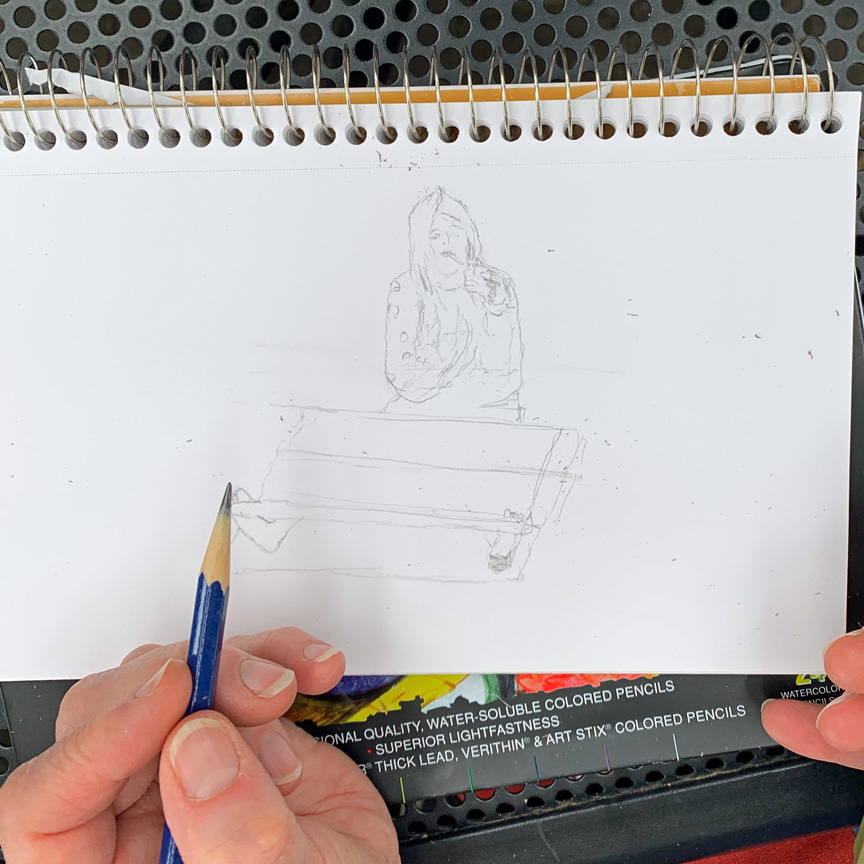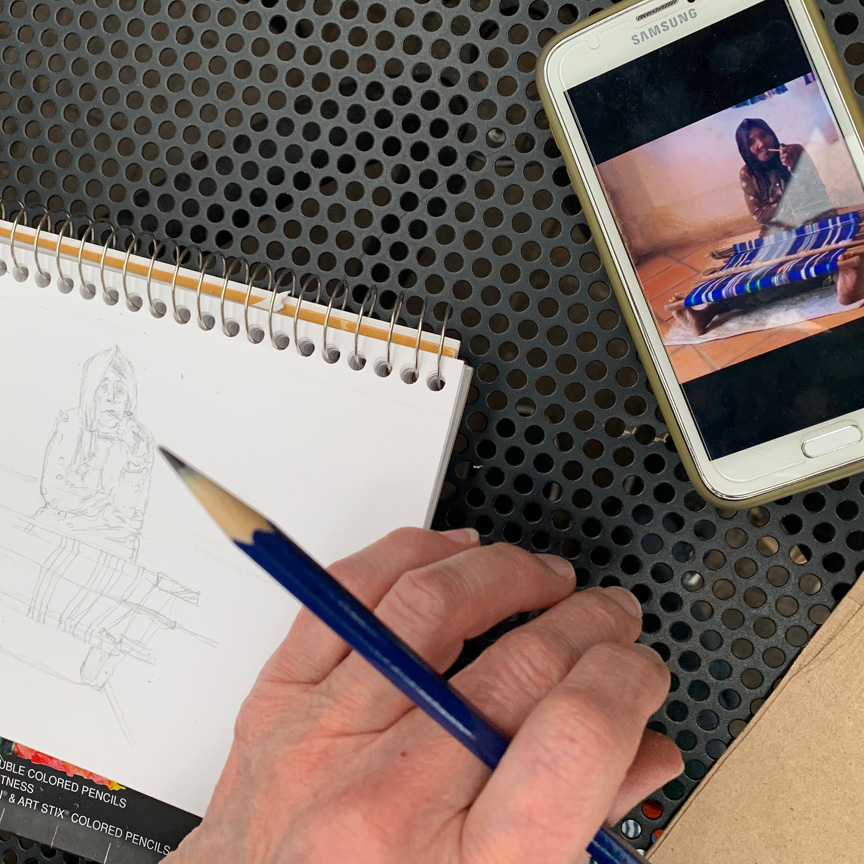 Liz brought a favorite photo from her travels, trying to capture in her sketch the interesting weaver sitting on the ground. Great character.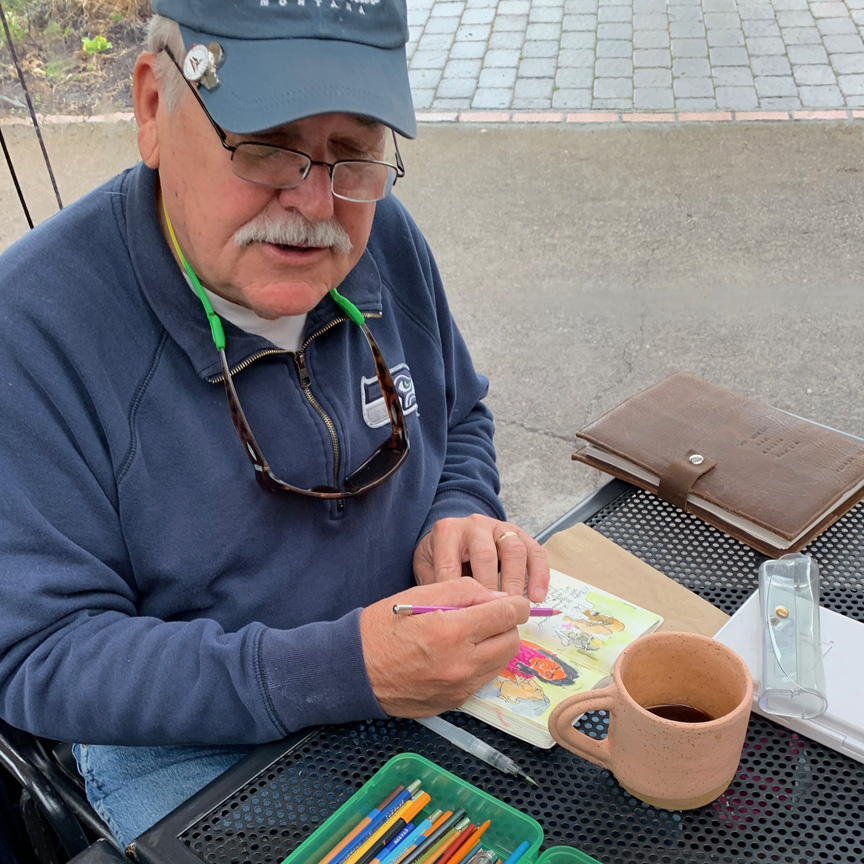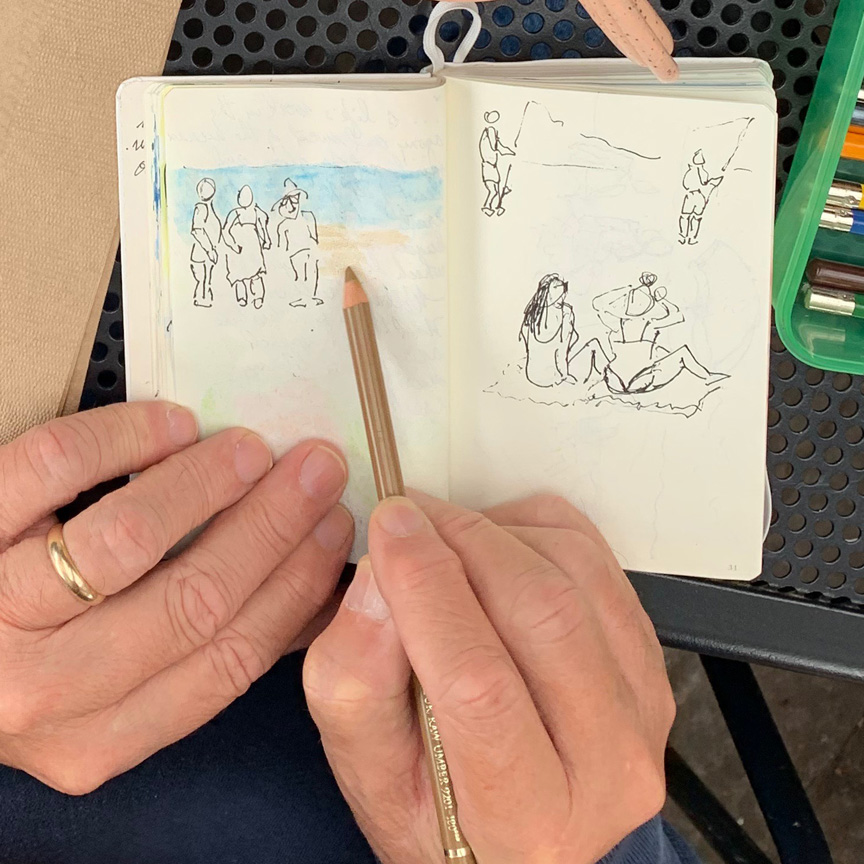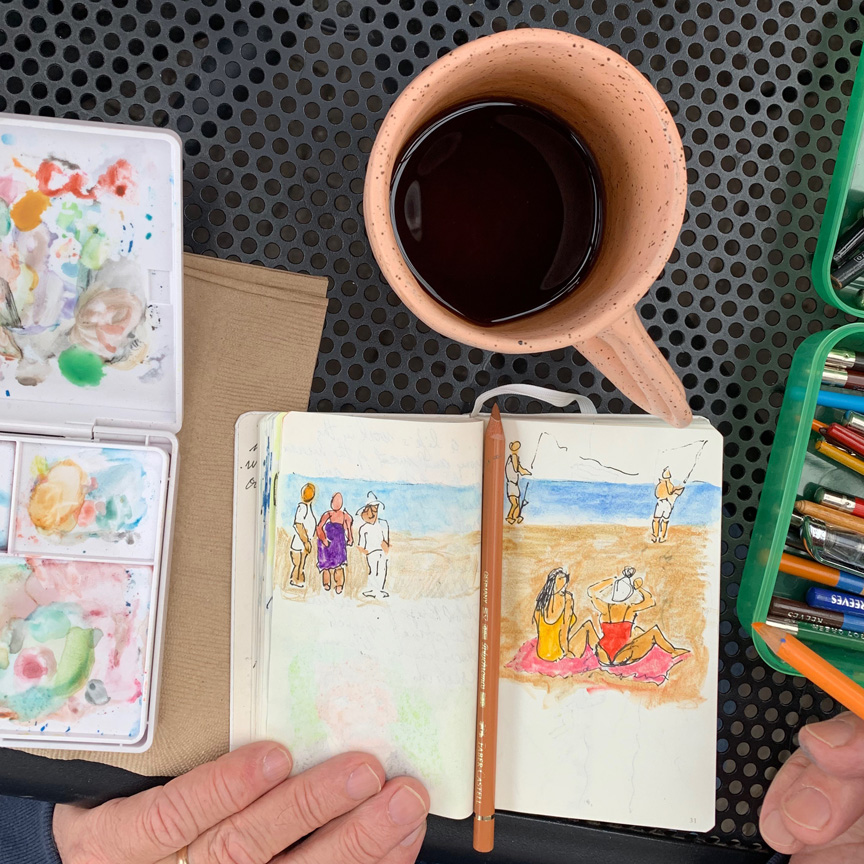 Bill has had a long time fascination with sketching people, here moving into gestural studies, using ink, colored pencils, watercolor.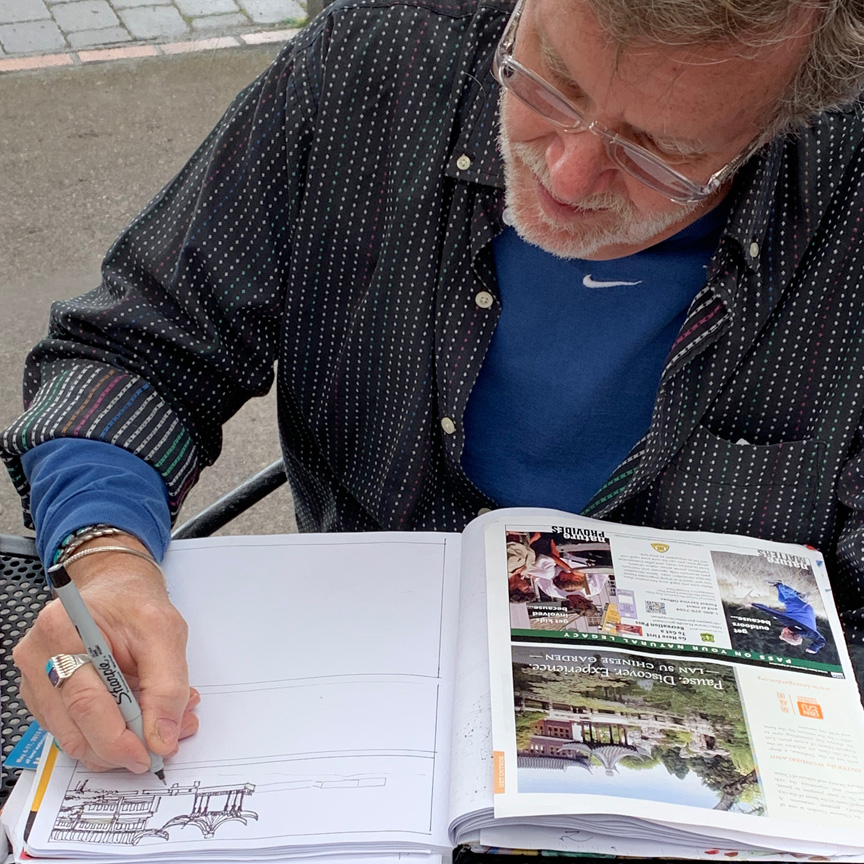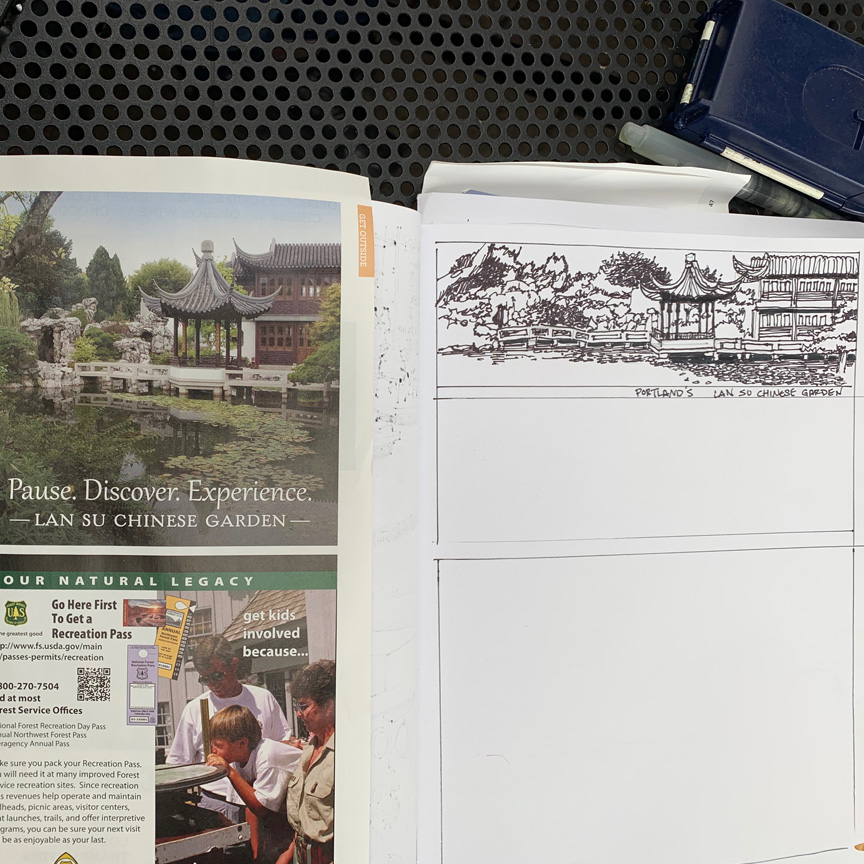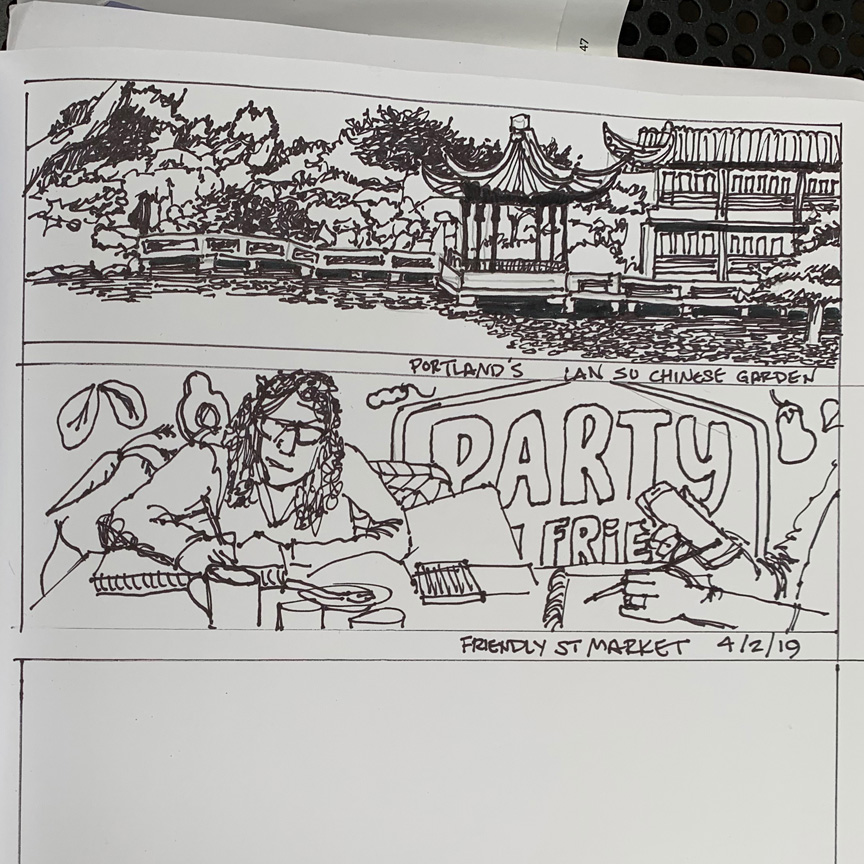 Jim was sketching a photo from the Chinese Garden (oh! that roof!), then finished with a collection of images around him at the market.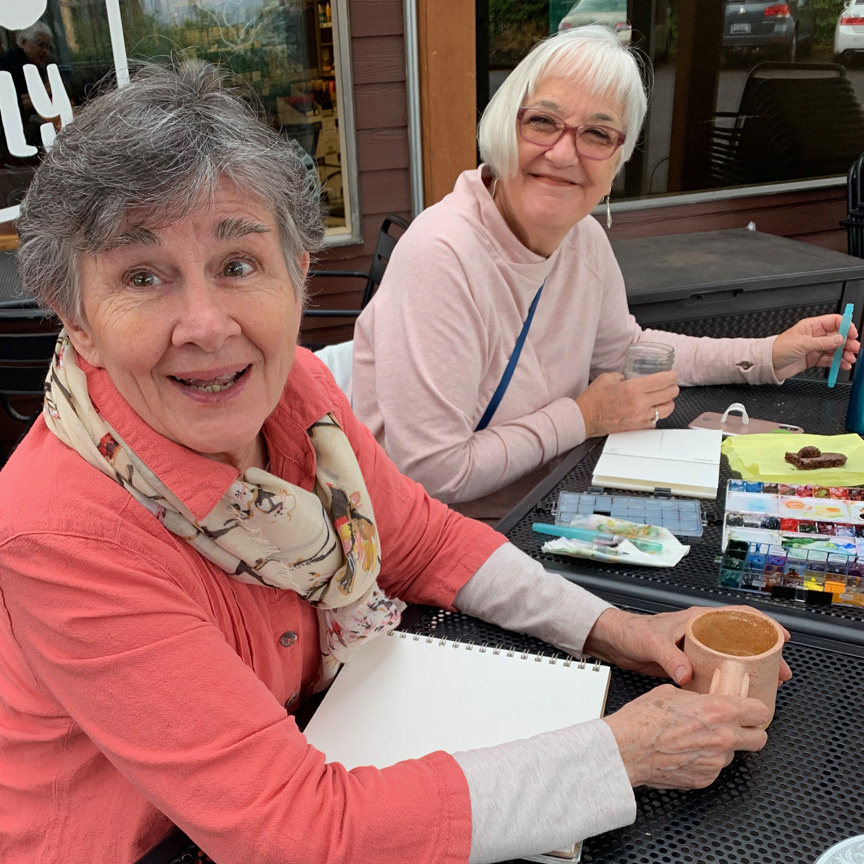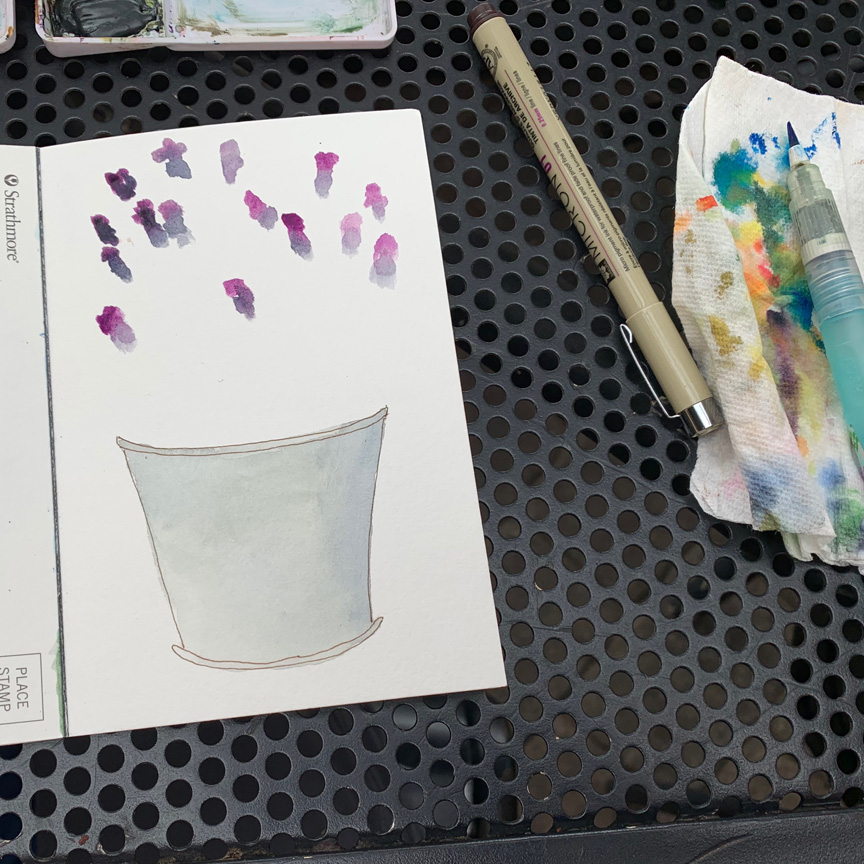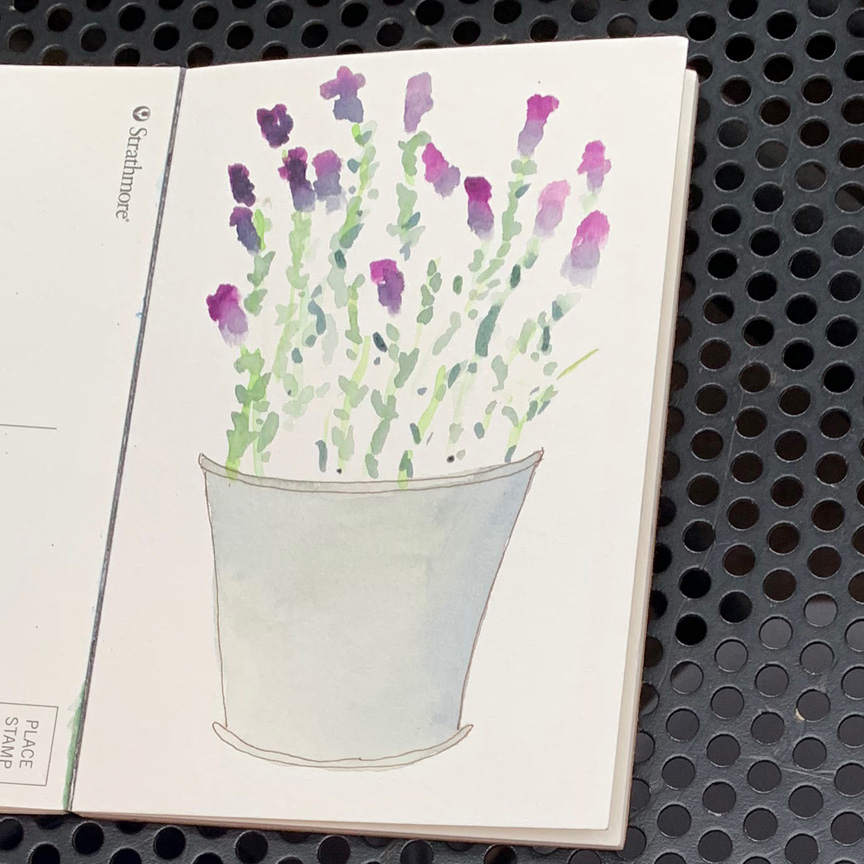 Look who snuck in the back door – Lealan and Katie! Katie brought a little pot of Spanish lavender. Here's her beginning sketch of it.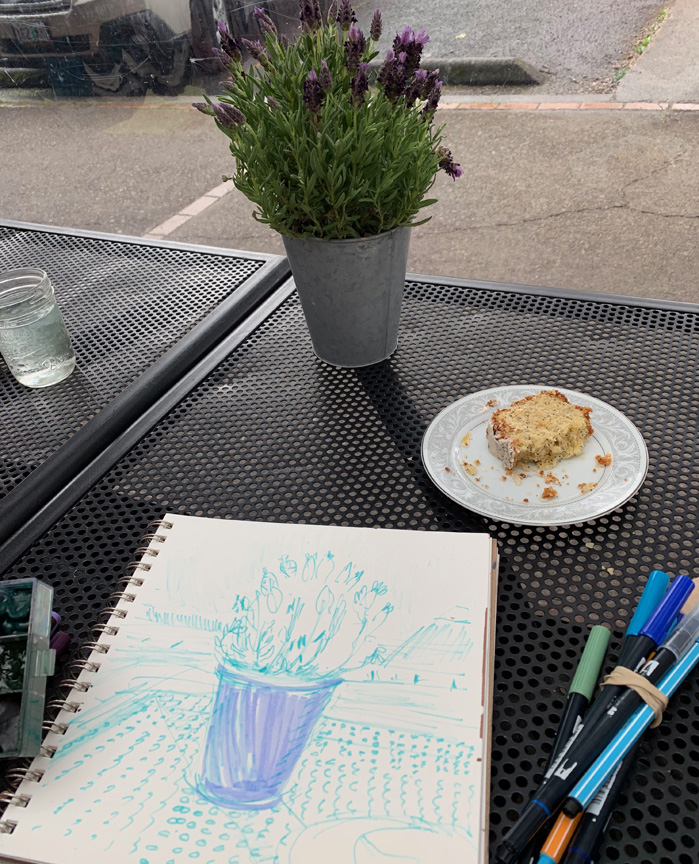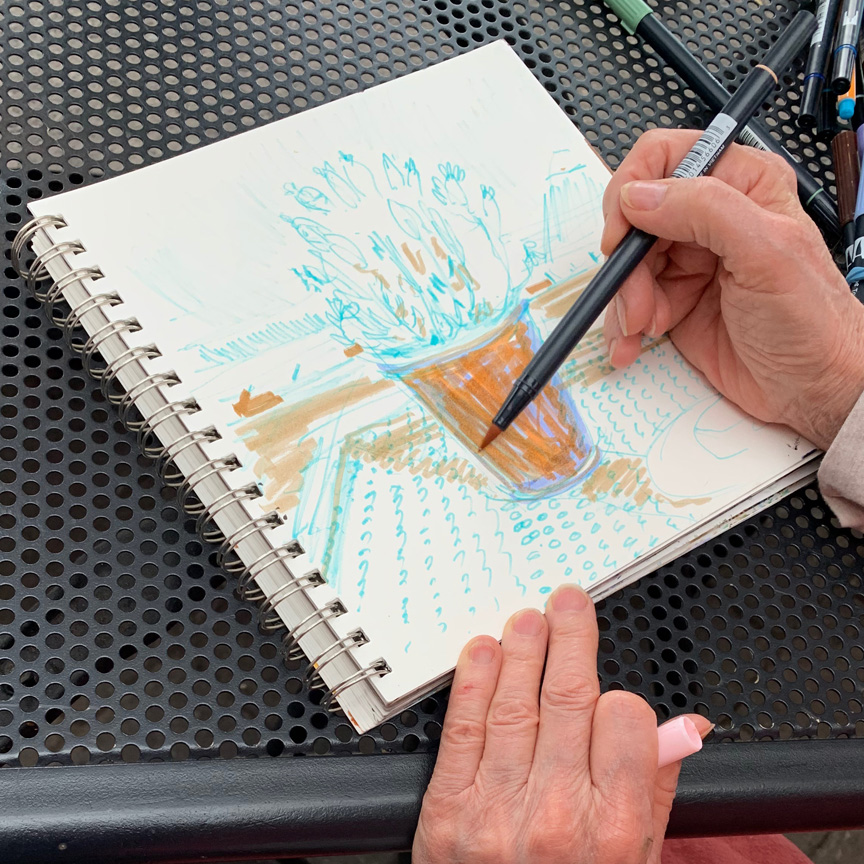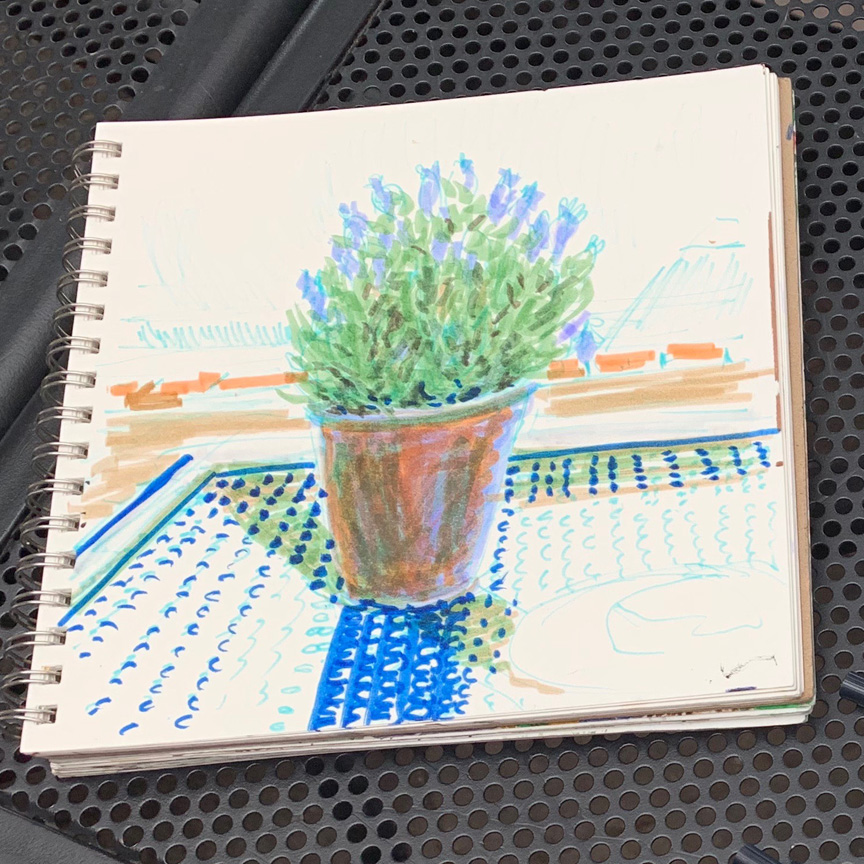 Lealan really has the watercolor markers figured out – look what she did in such a short time. Lovely sketch with shadows & textures, too.