Friendly St. Market, Eugene, OR
Here we are in the covered patio, having a great time sketching!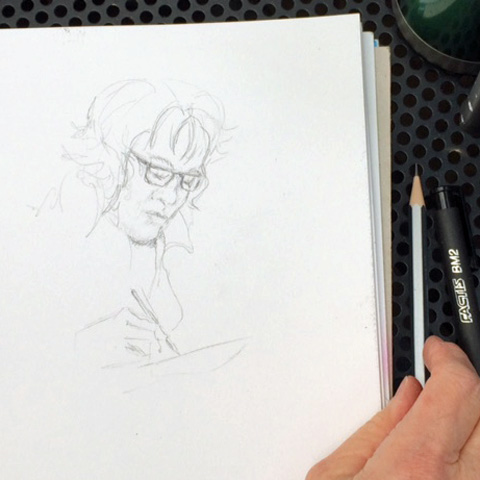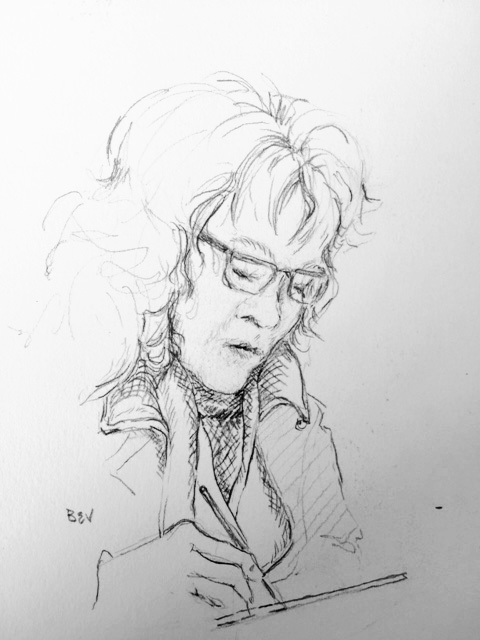 Marsha was intently sketching the subject across the table – Bev!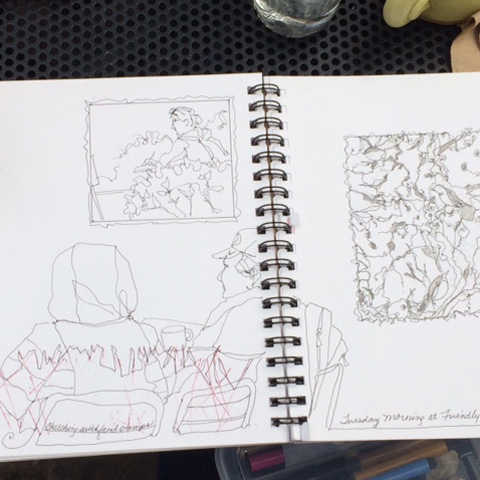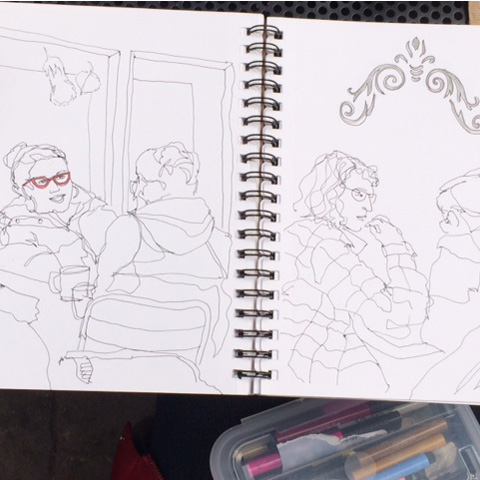 Bev was sketching anybody who popped up – fun loose style here!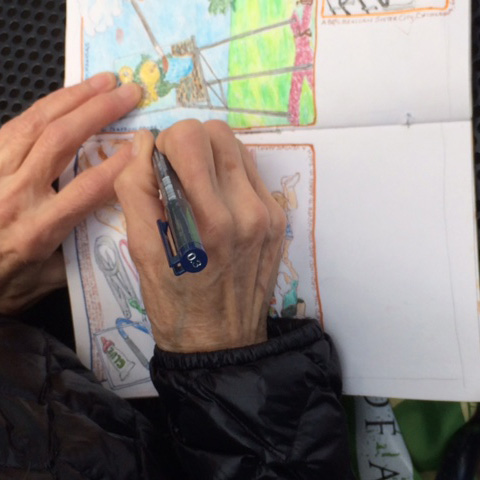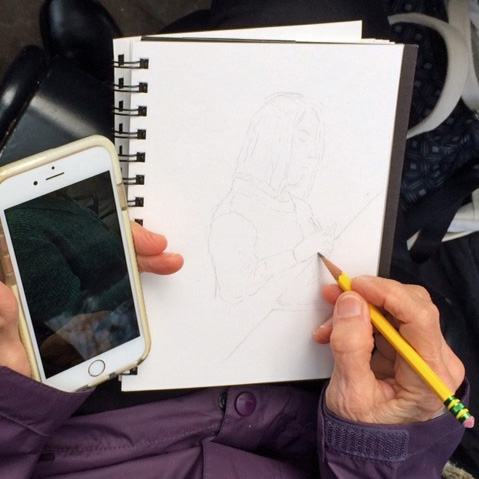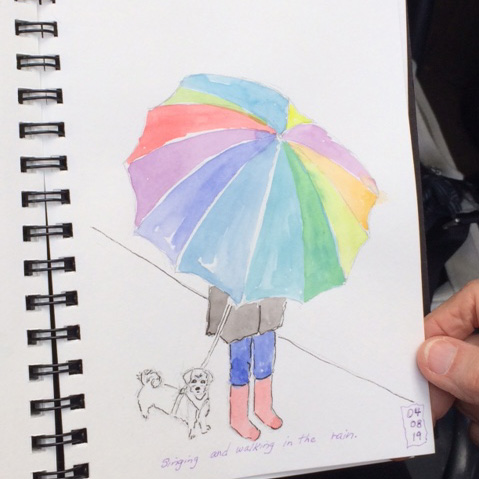 Barb So was continuing her travel journal, while Barb Sh started a new sketch & then showed us one she did at home – great umbrella!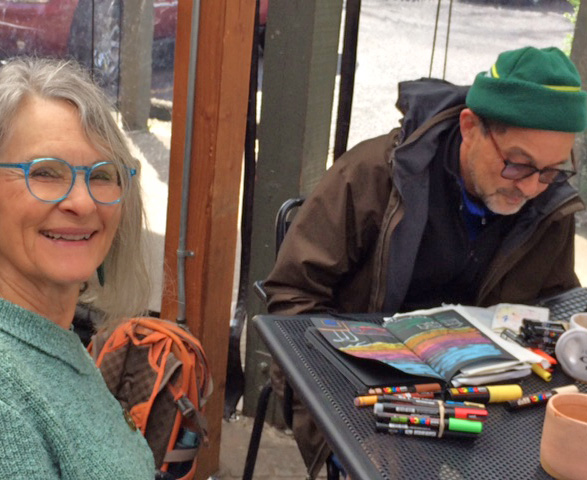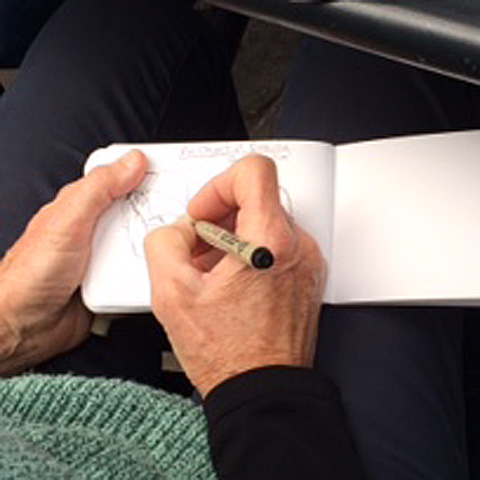 Sandy & Hugh were in the corner, doing mystery sketches. Hmmm…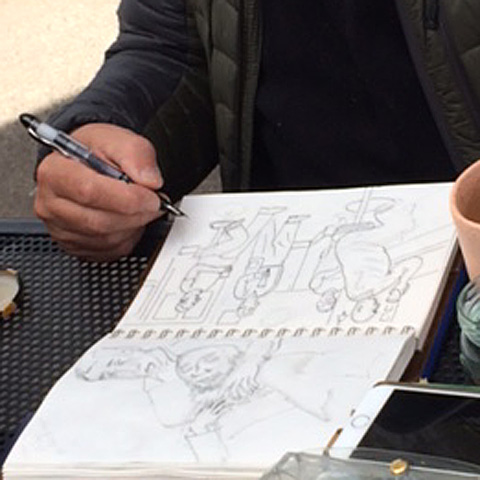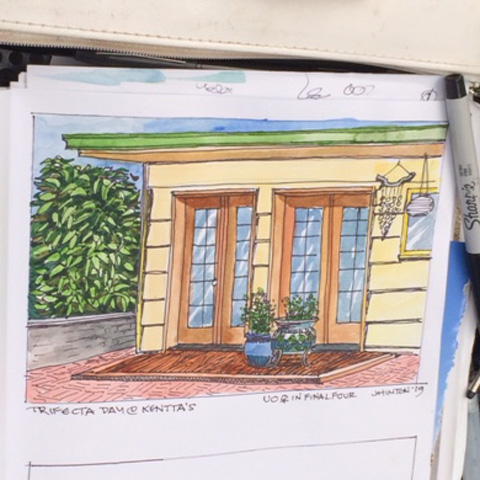 Bill and Jim were completing some sketches they'd already started.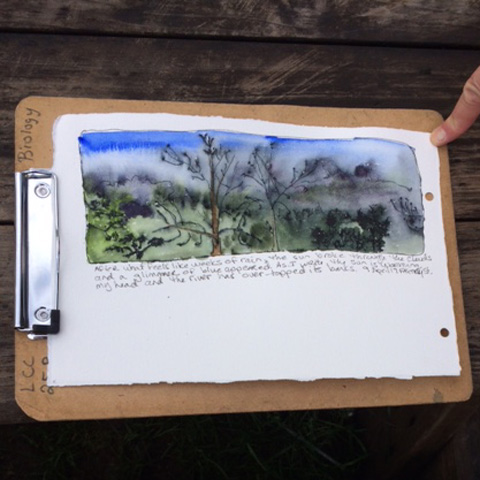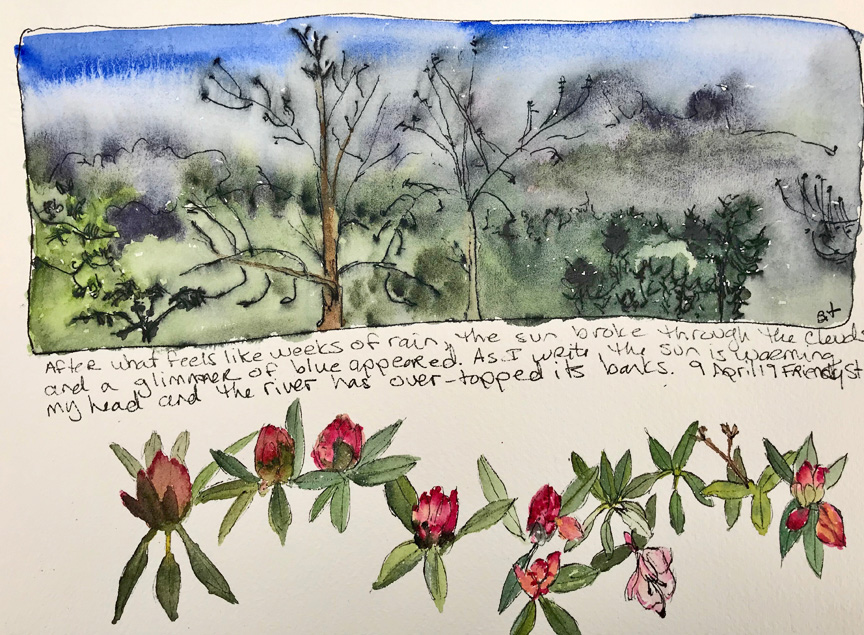 Bitty grabbed the moment in the sun outside to sketch – delightful!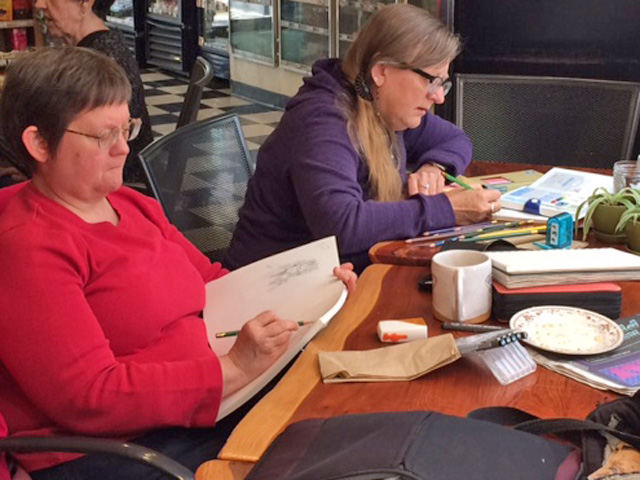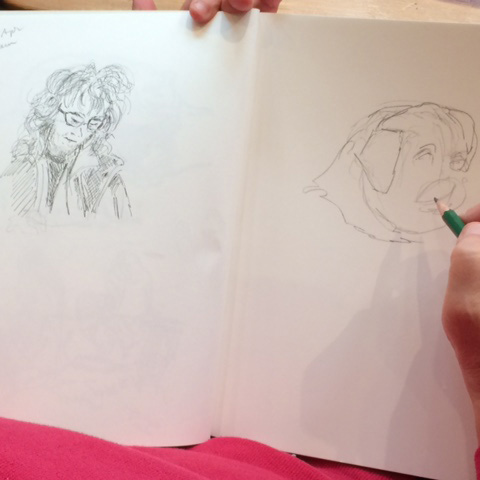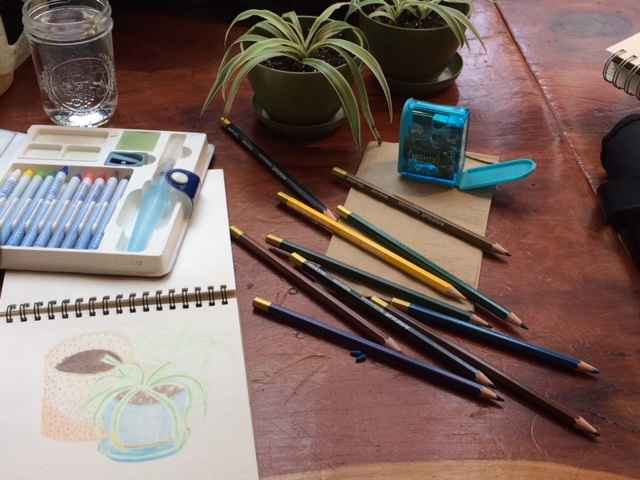 Daisy & Jude were inside sketching inside, and having a great time.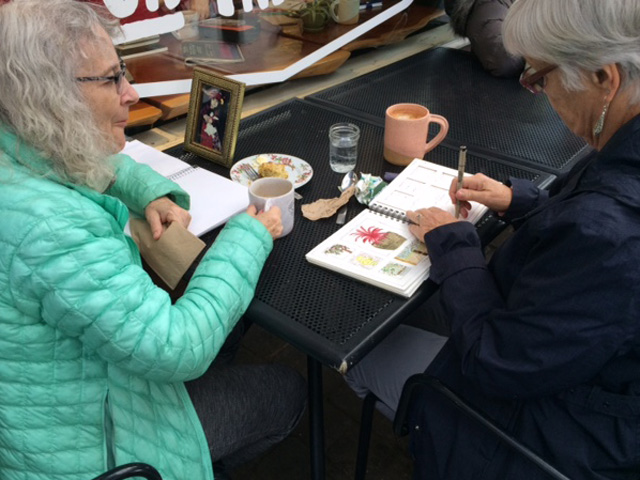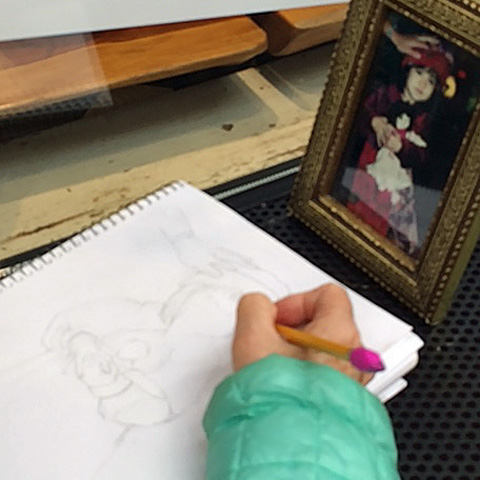 Ellen & Katie exchanged ideas – Ellen is doing a photo of an ancestor.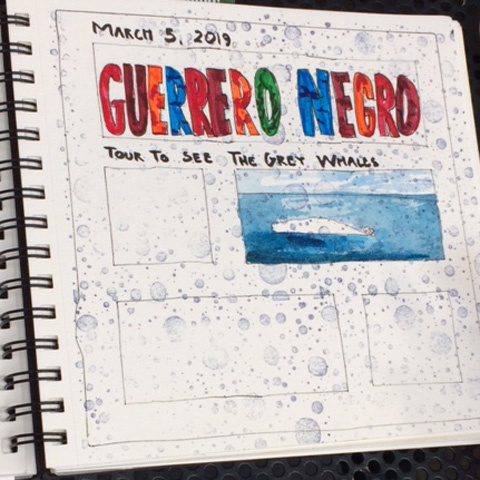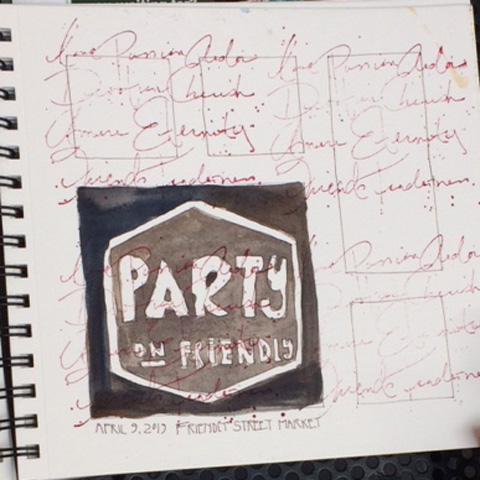 Katie was catching up with her travel sketches, and one here, too!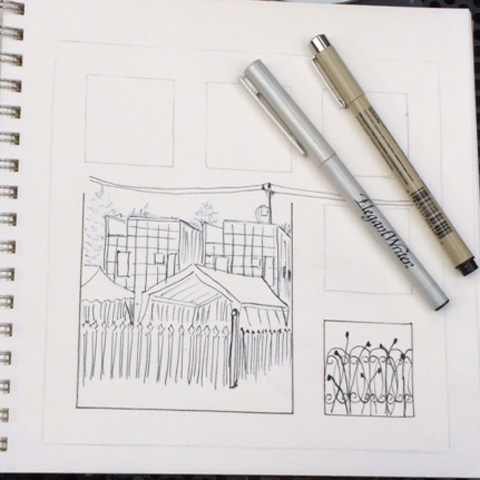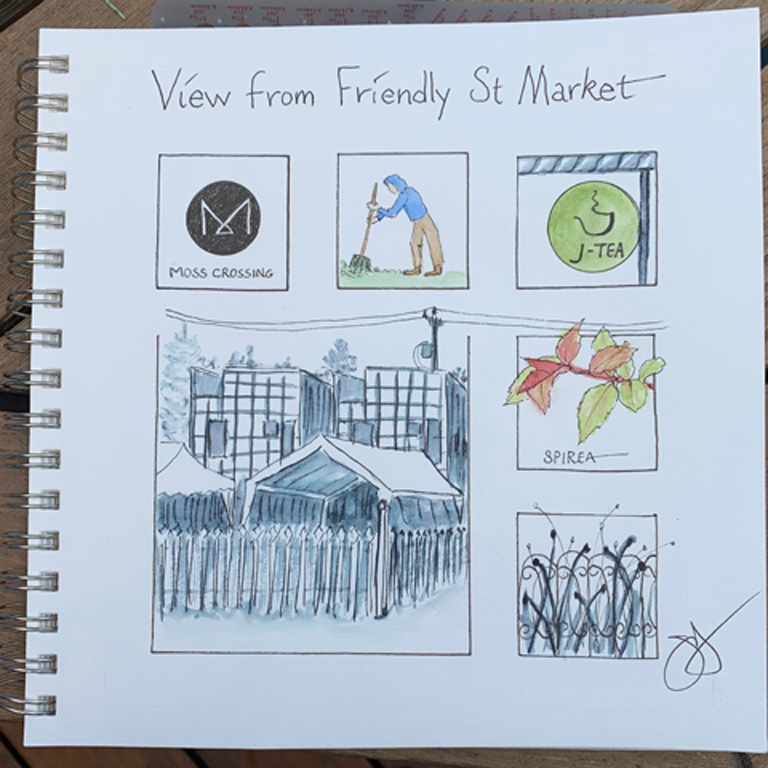 Jane is still enjoying using Katie's frame template for little sketches.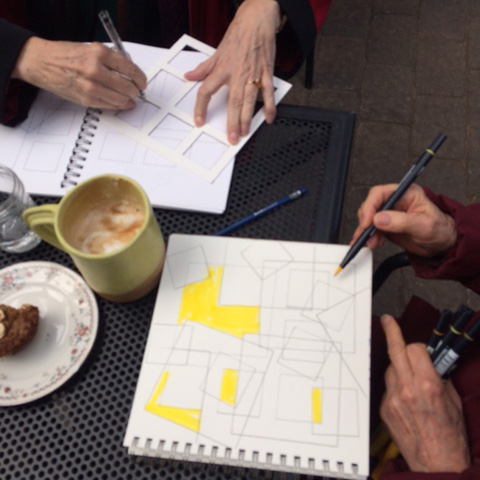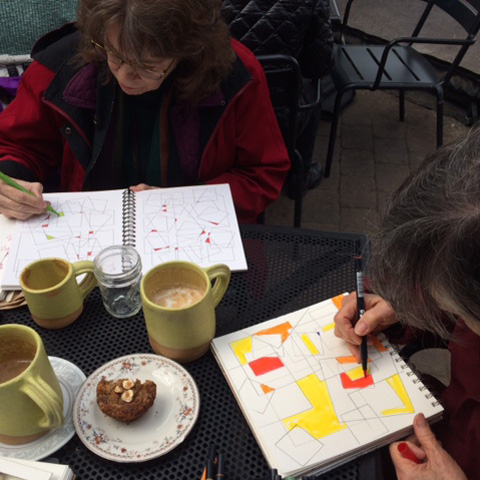 Then Bev and Lealan borrowed the template and went wild with an abstract application.  Wow, who knew that template could do this!