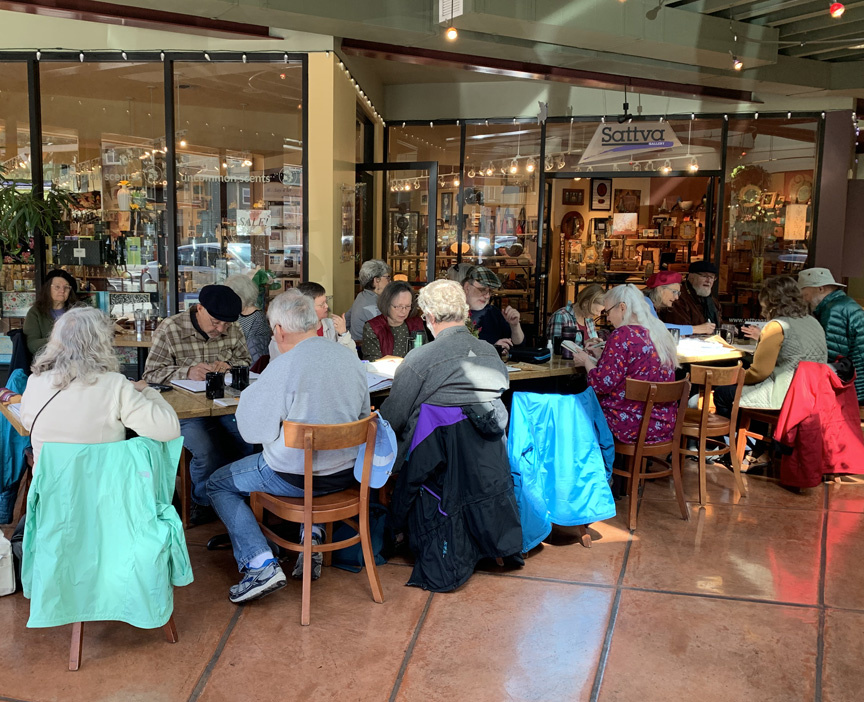 We pretty much filled the central courtyard, with lots to view.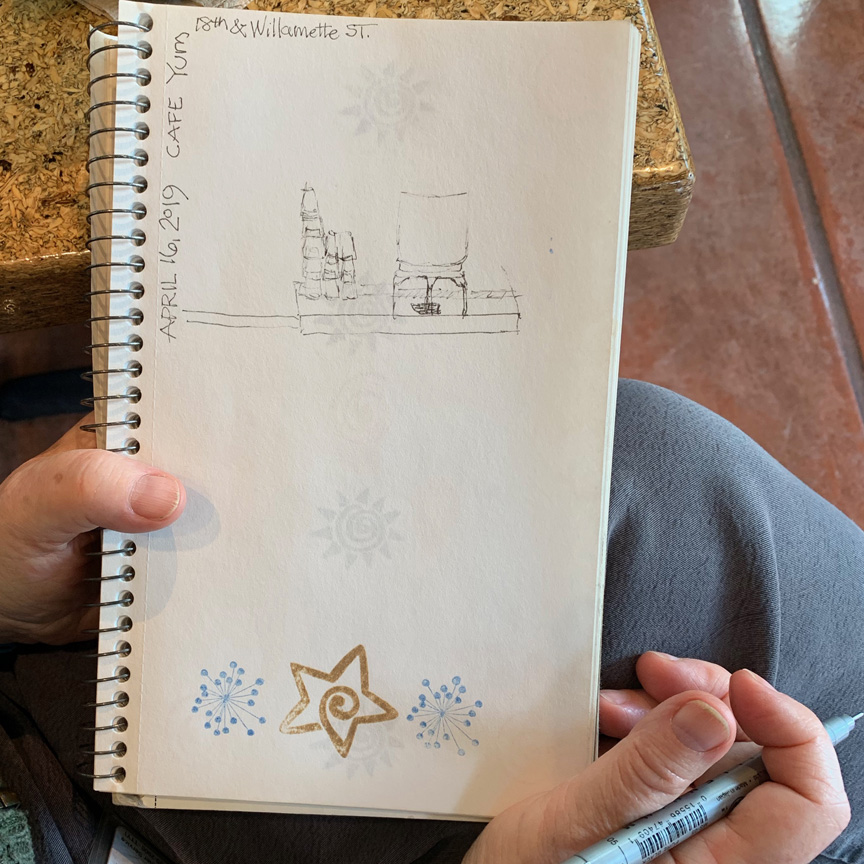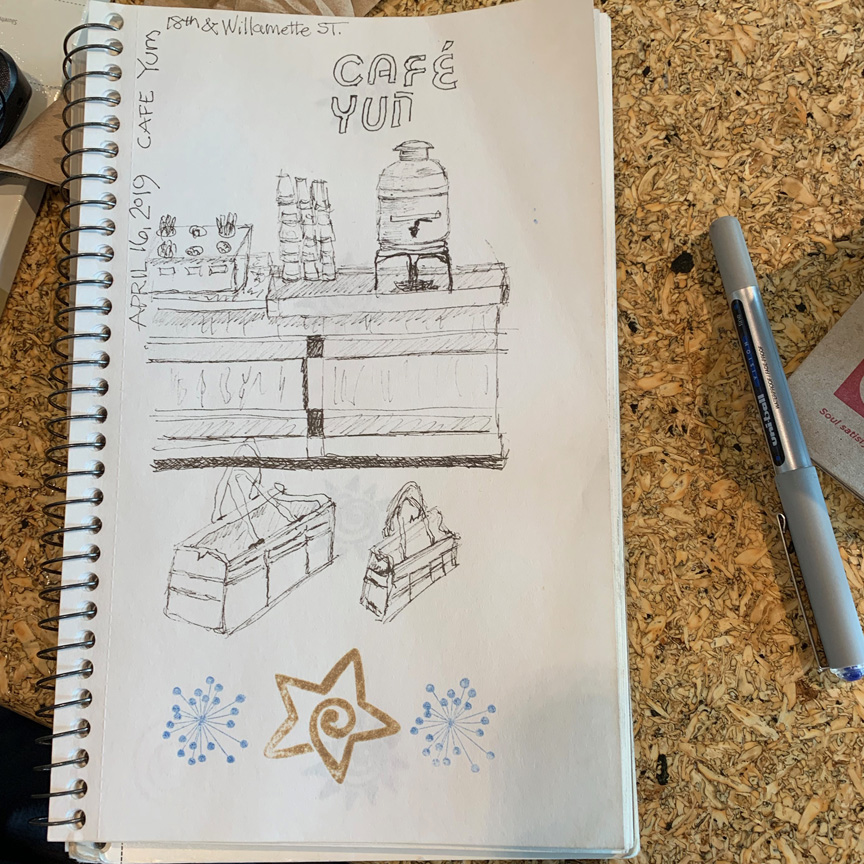 Laura was looking across the room at the service table & water jug.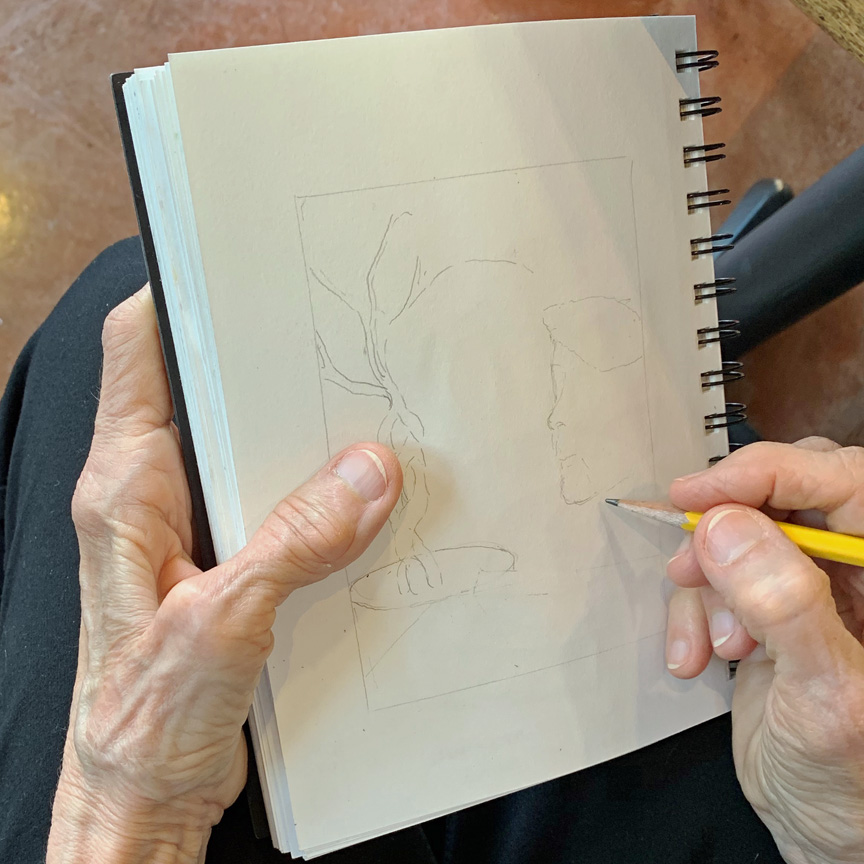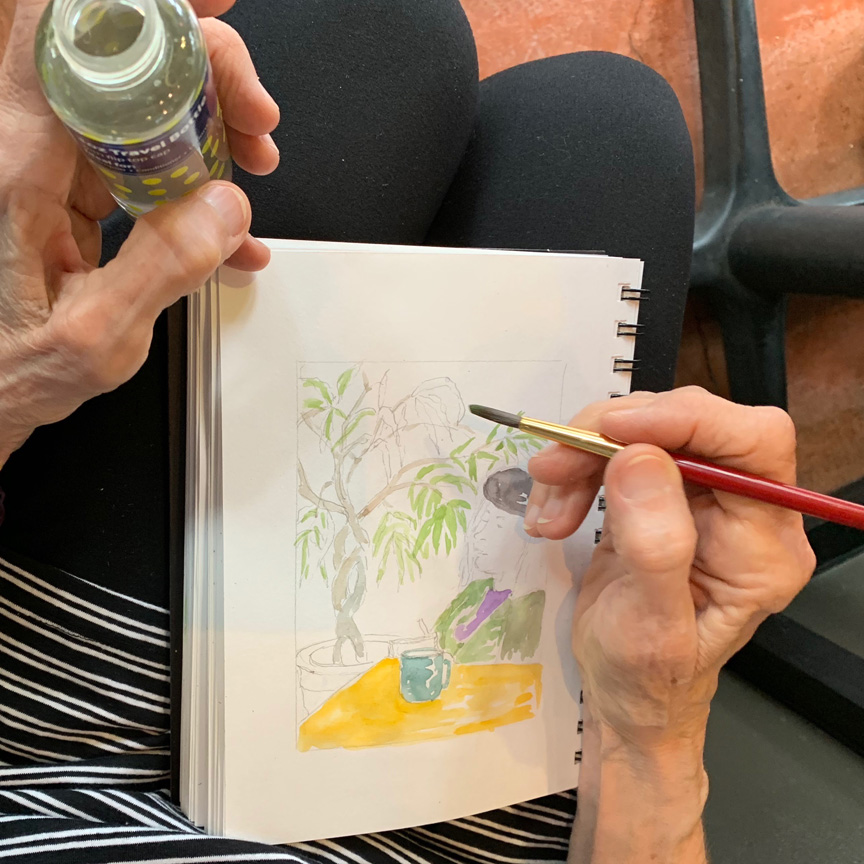 Barb So was intrigued with the braided ficus tree – wow.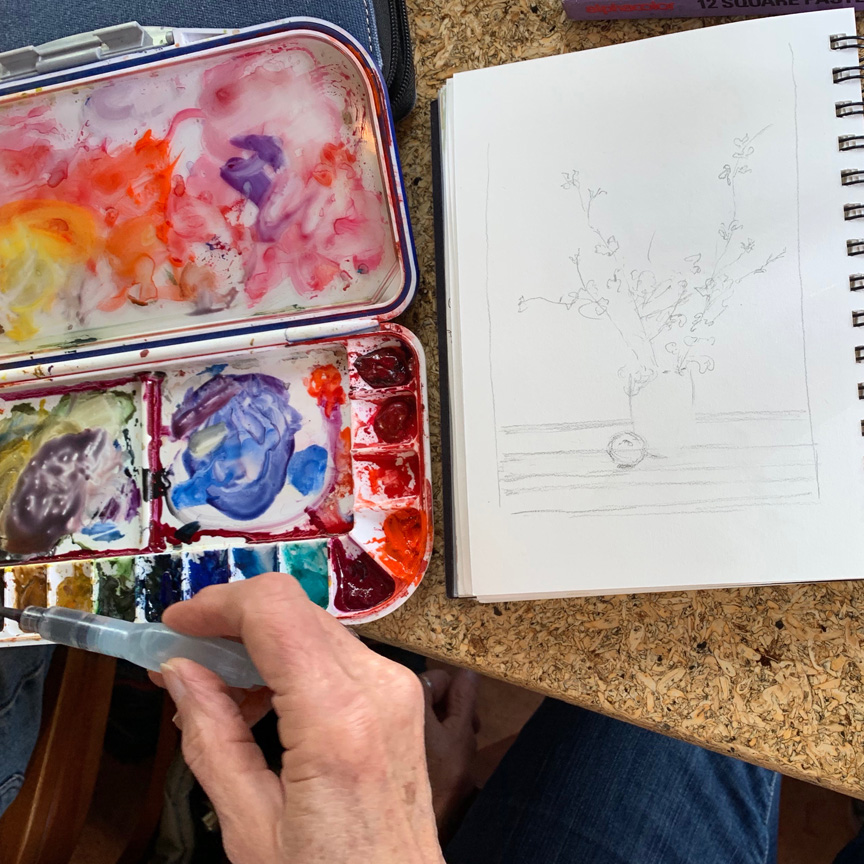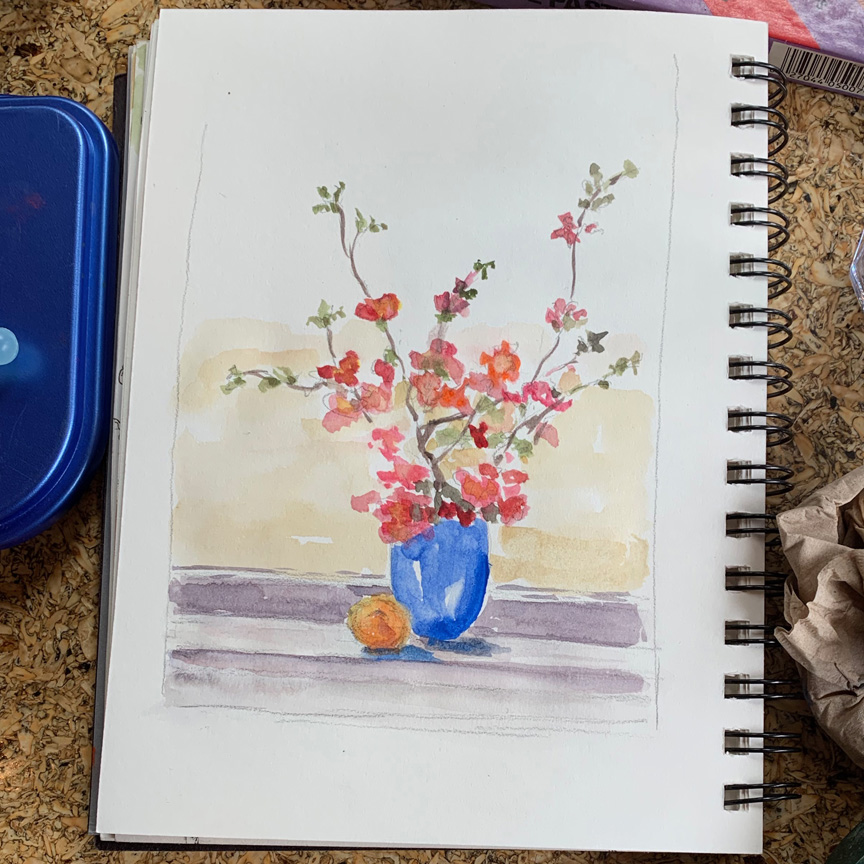 Penny brought a sketch from a home arrangement to paint. Nice!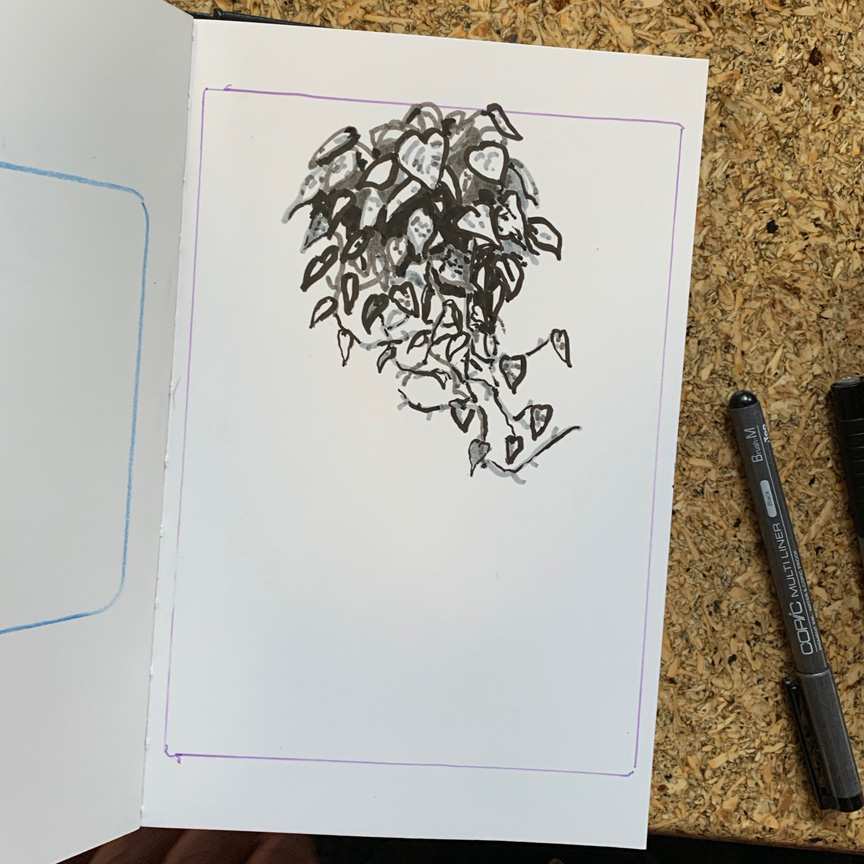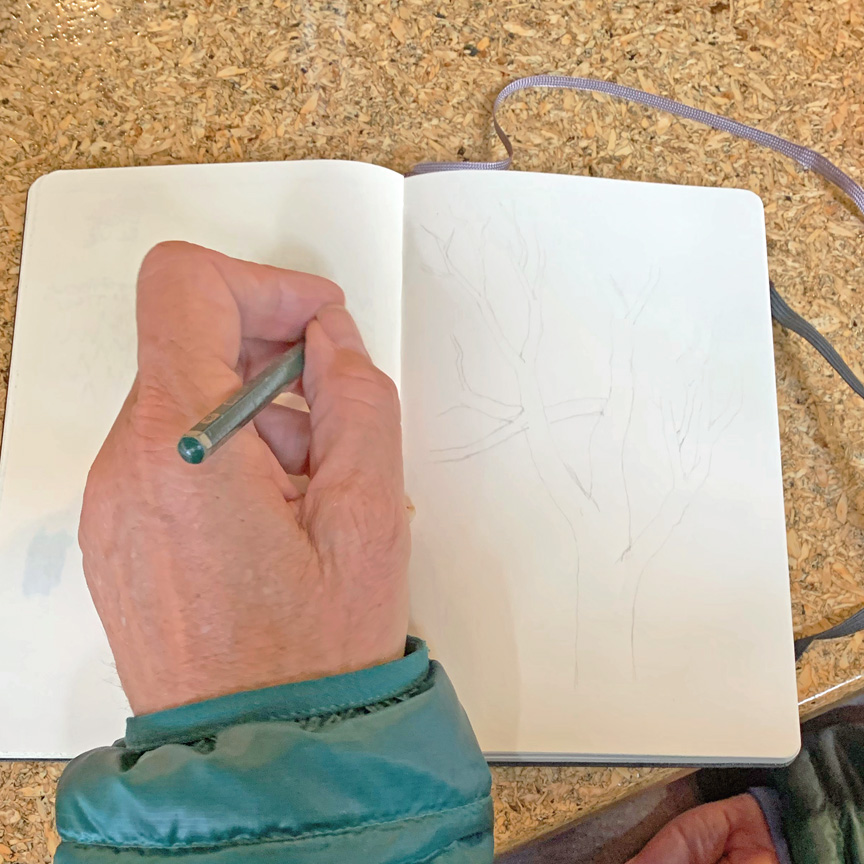 Ken sketched a hanging plant, & Erik sketched the start of a tree.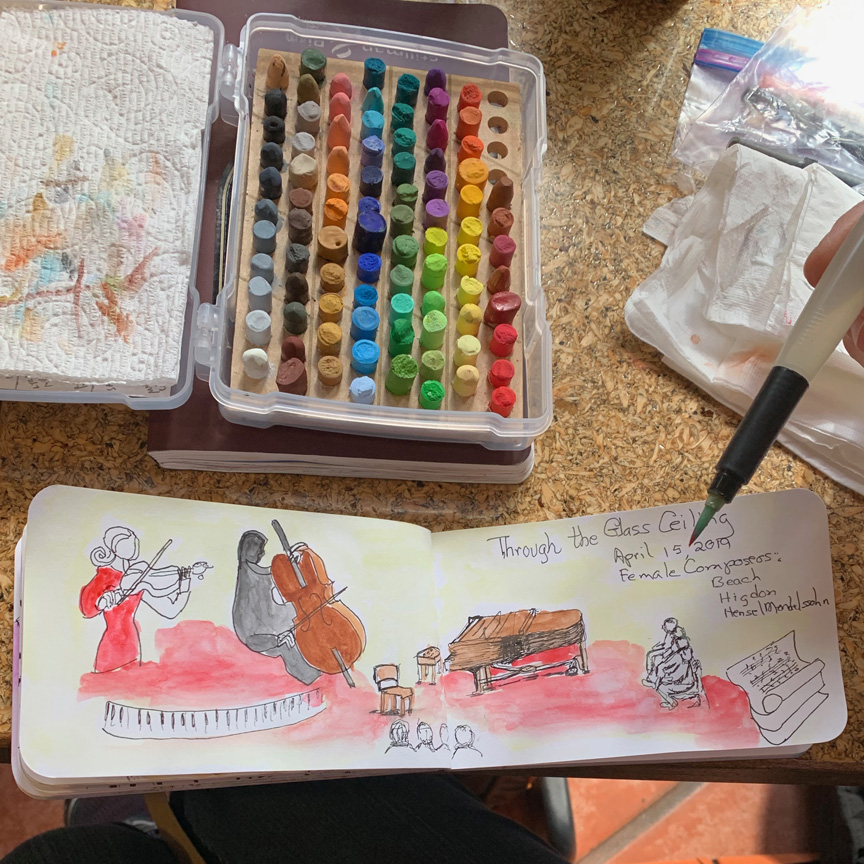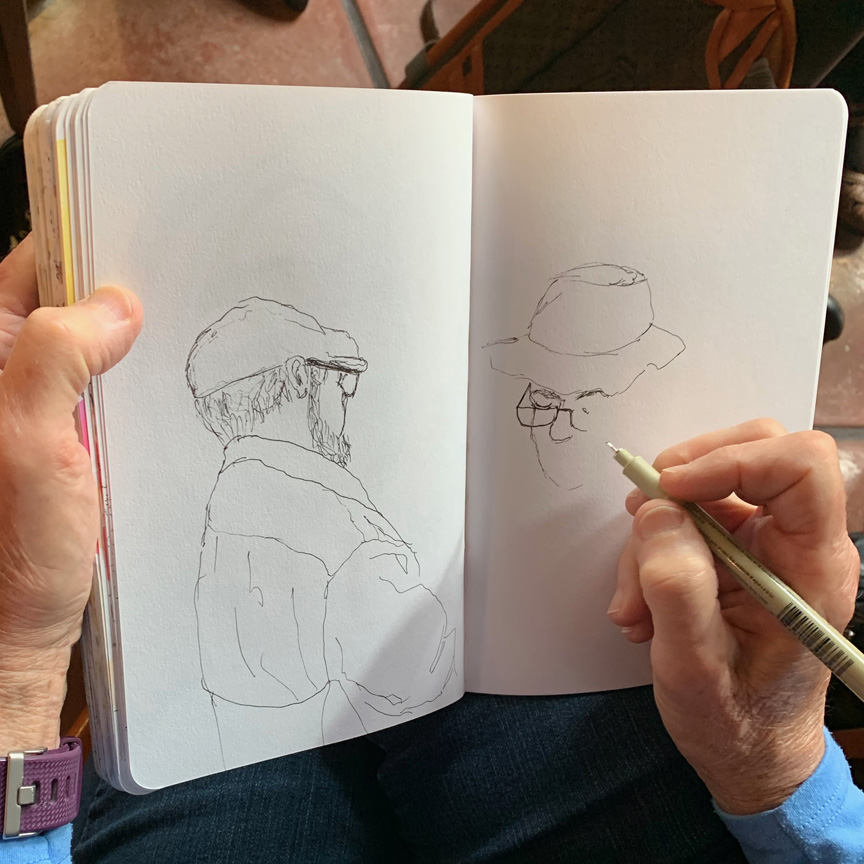 Sandy finished a concert sketch, then sketched Ken and Erik – yes!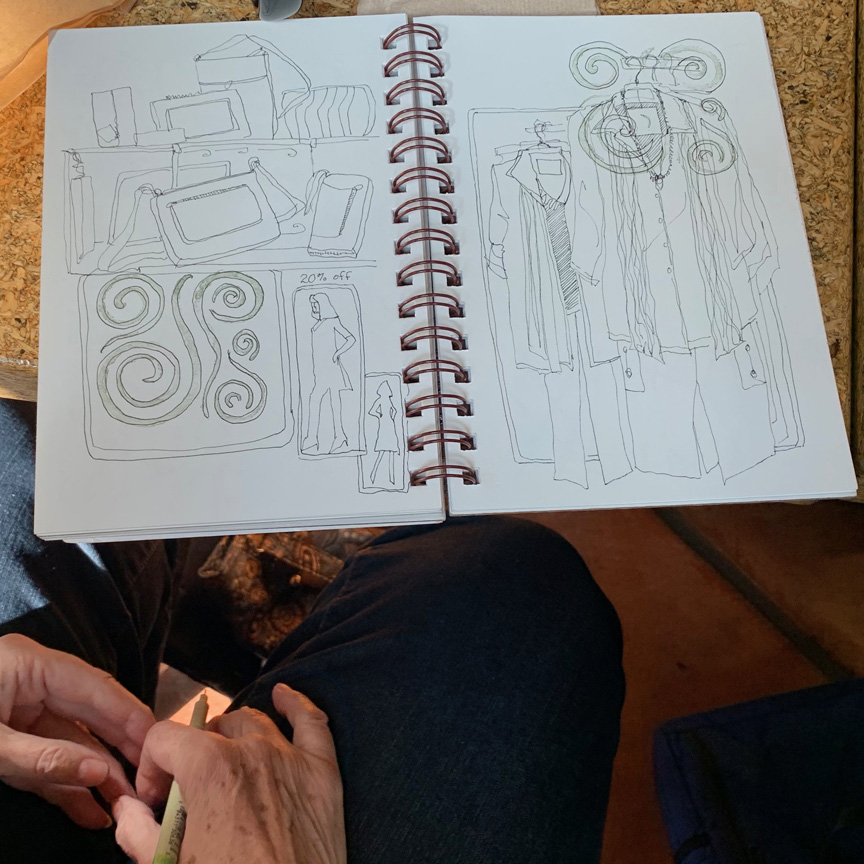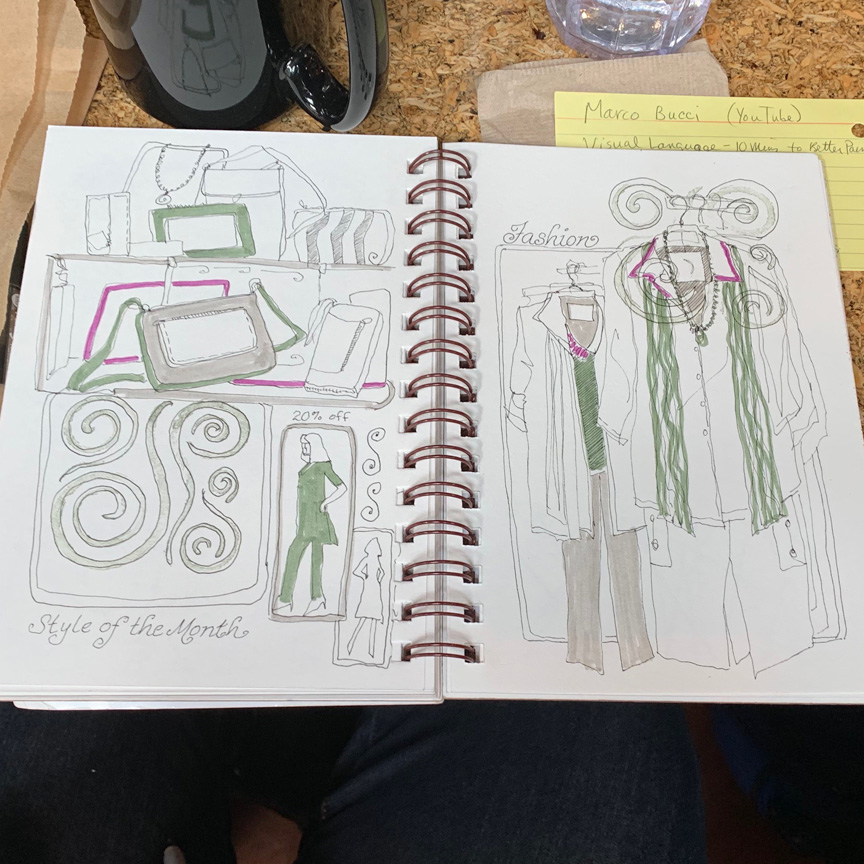 Bev got caught up in the designs and displays in nearby stores. Wow.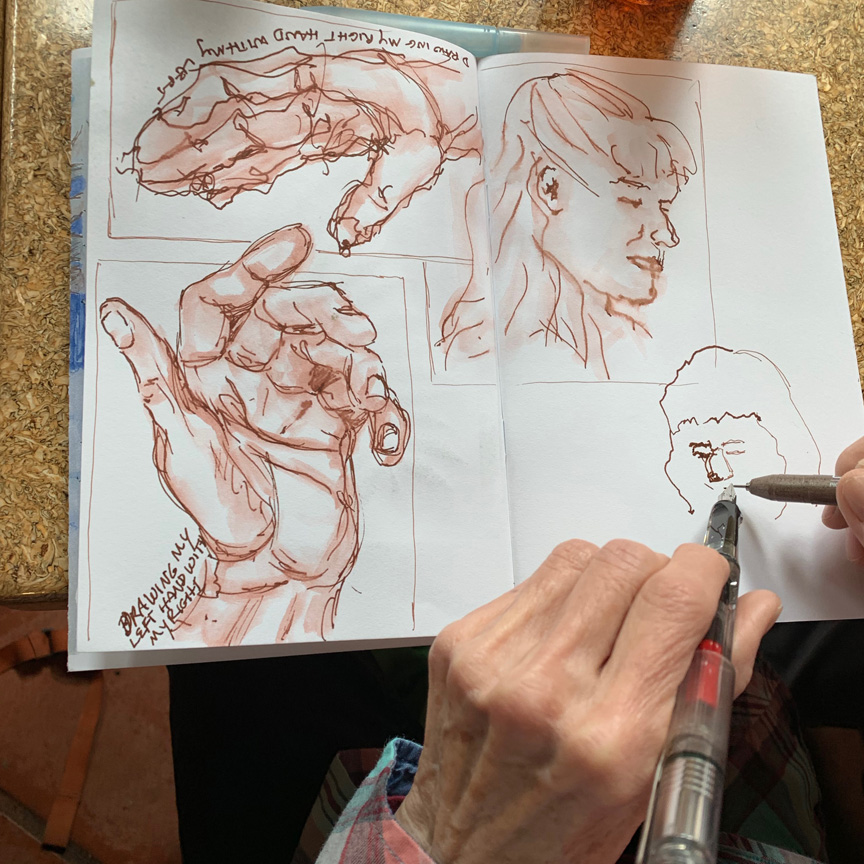 BarbSh documented different ways to sketch her hands – double click on that last page to see what she did. It's amazing!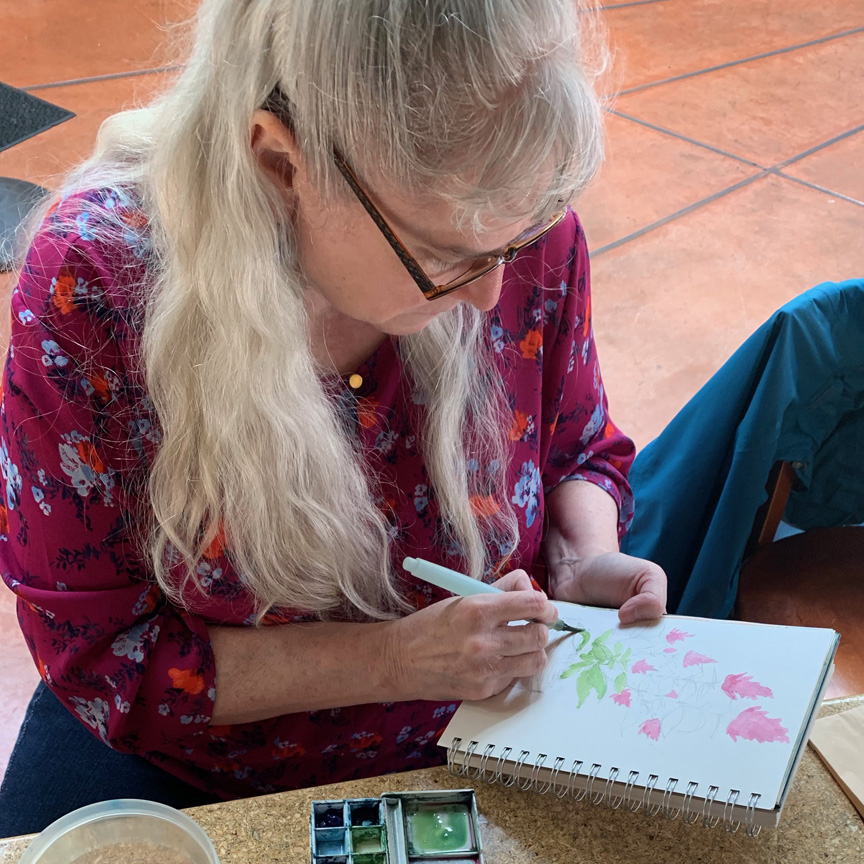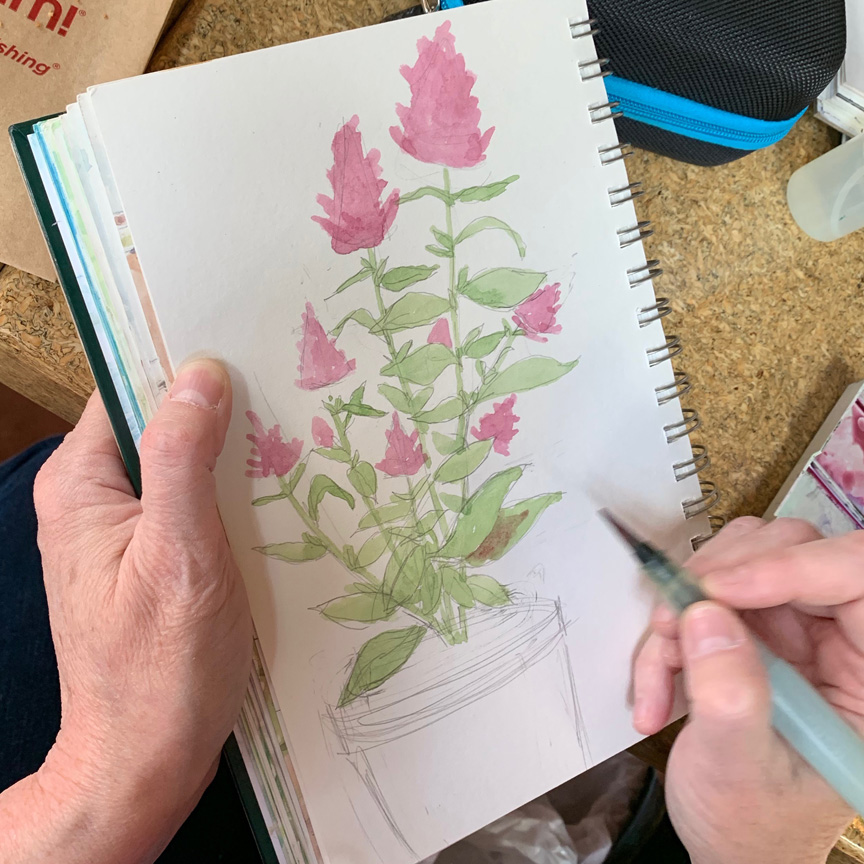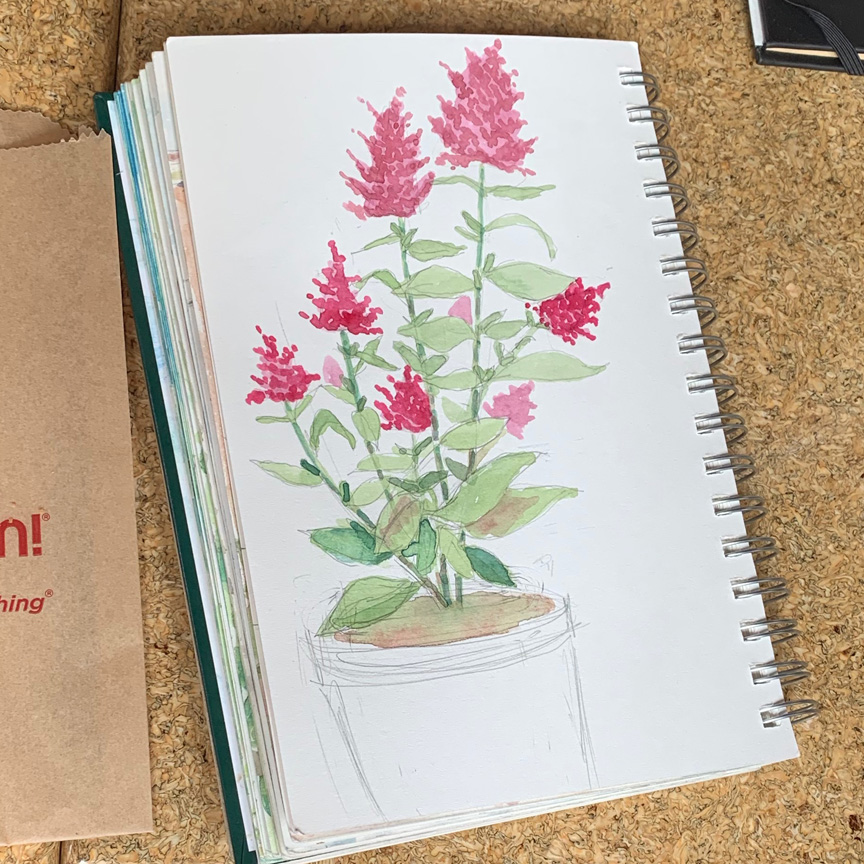 Danita did a watercolor sketch of the celosia plant Jane brought.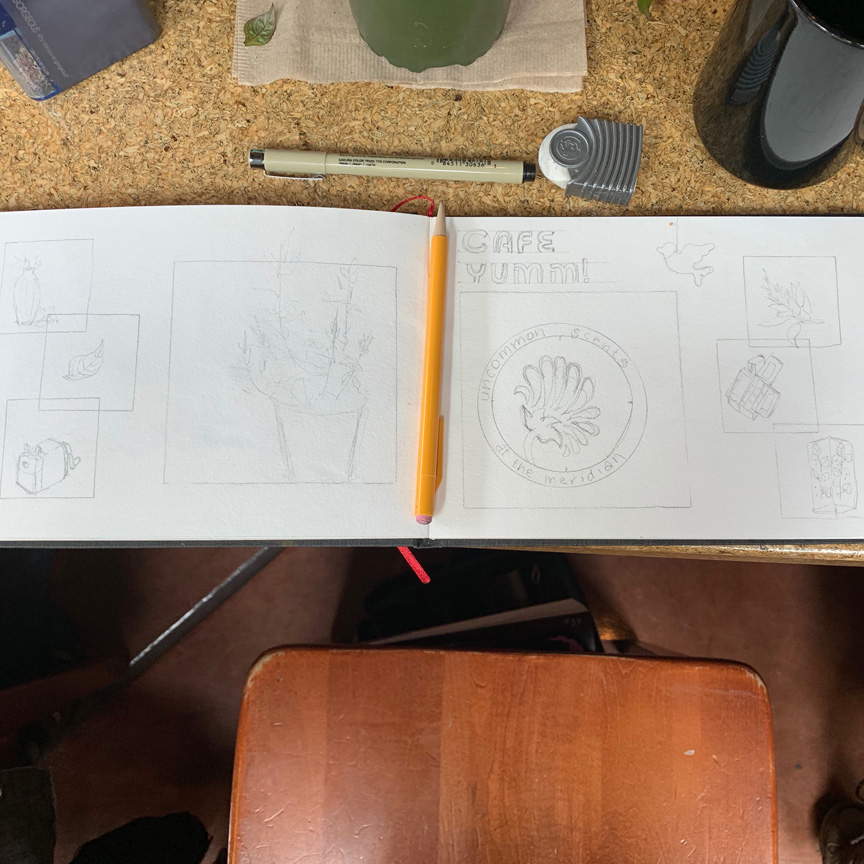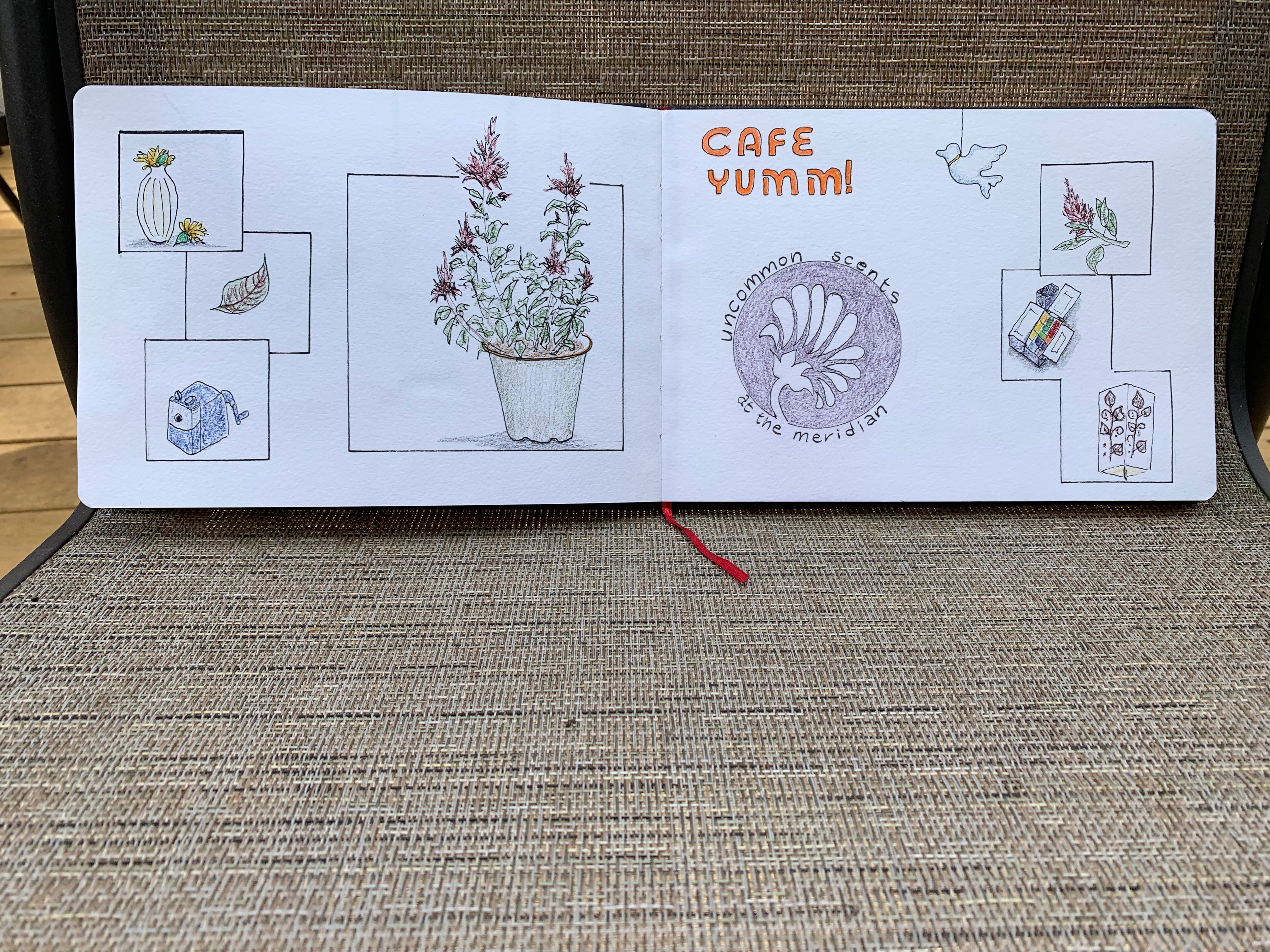 Jane is still doing little vignettes in little frames. Low anxiety here.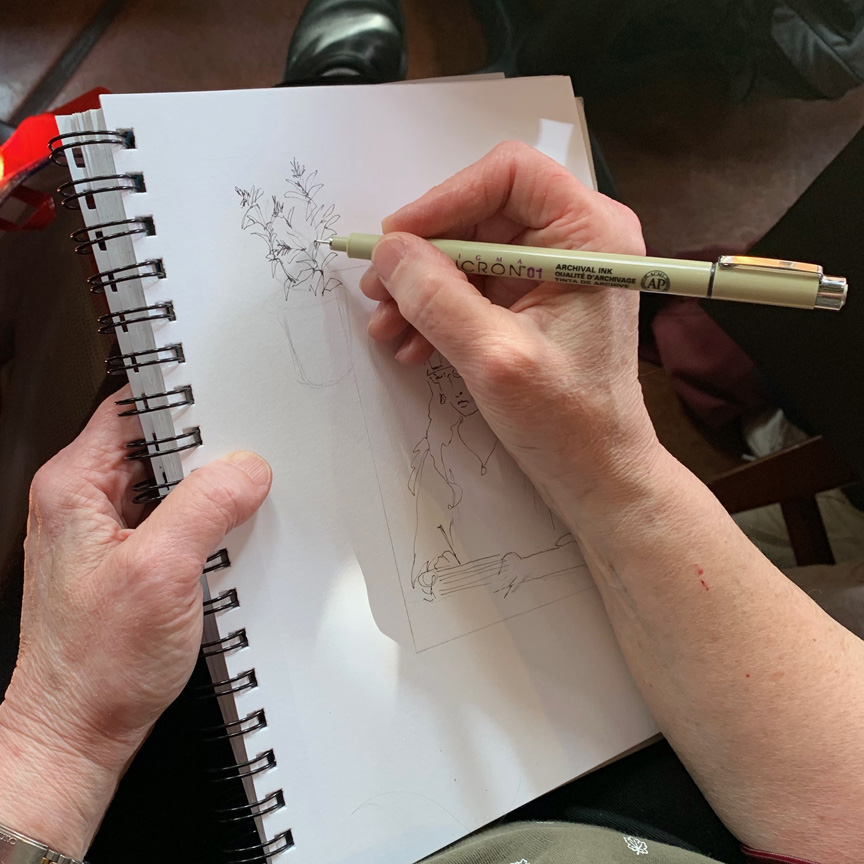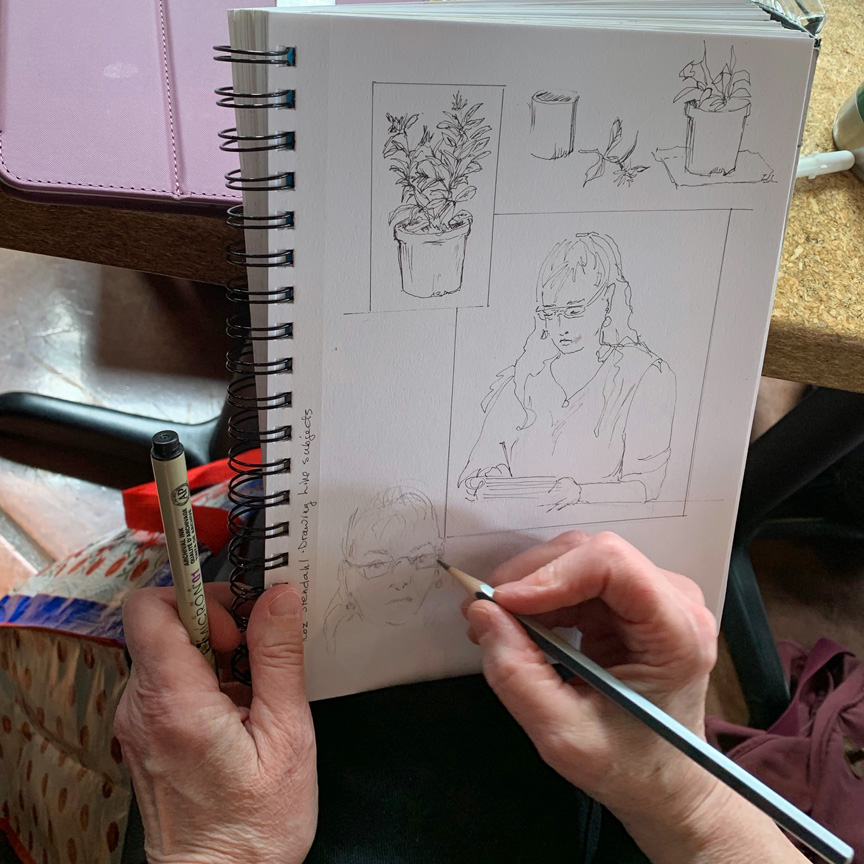 Marsha is doing framed sketches, too, but includes portraits. Zow!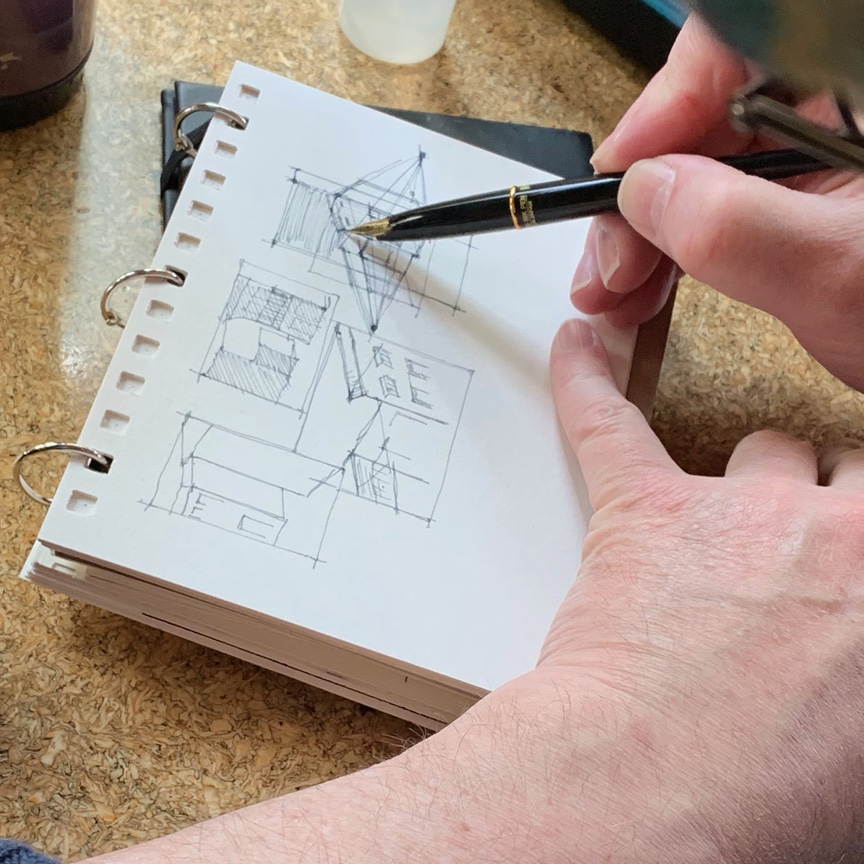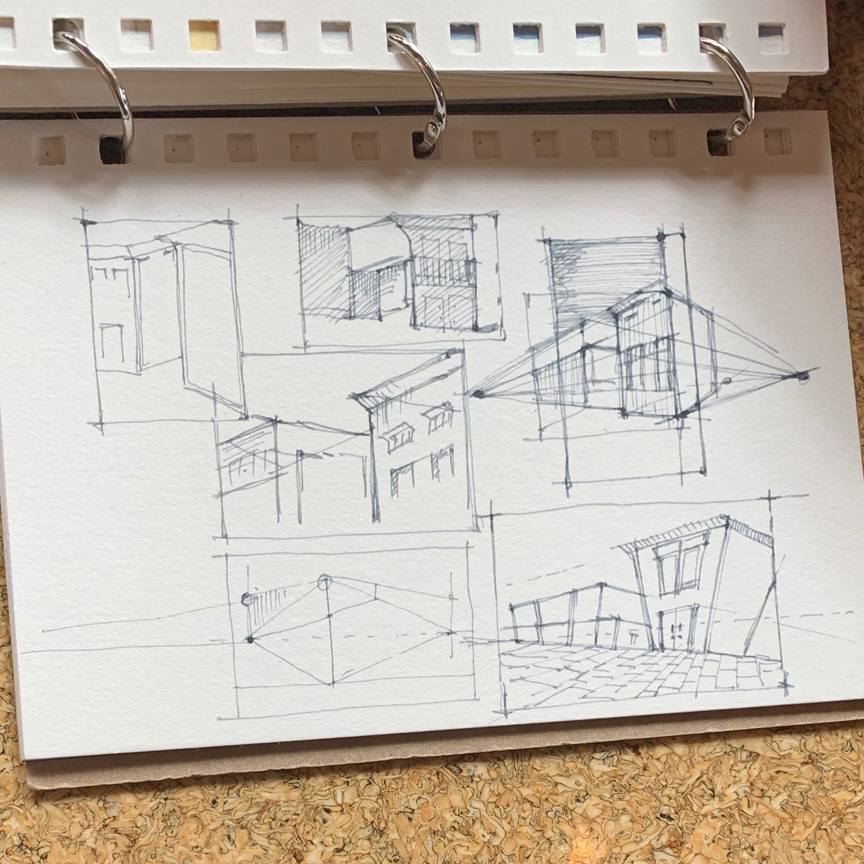 Serge did some perspective sketches, playing with it bottom right!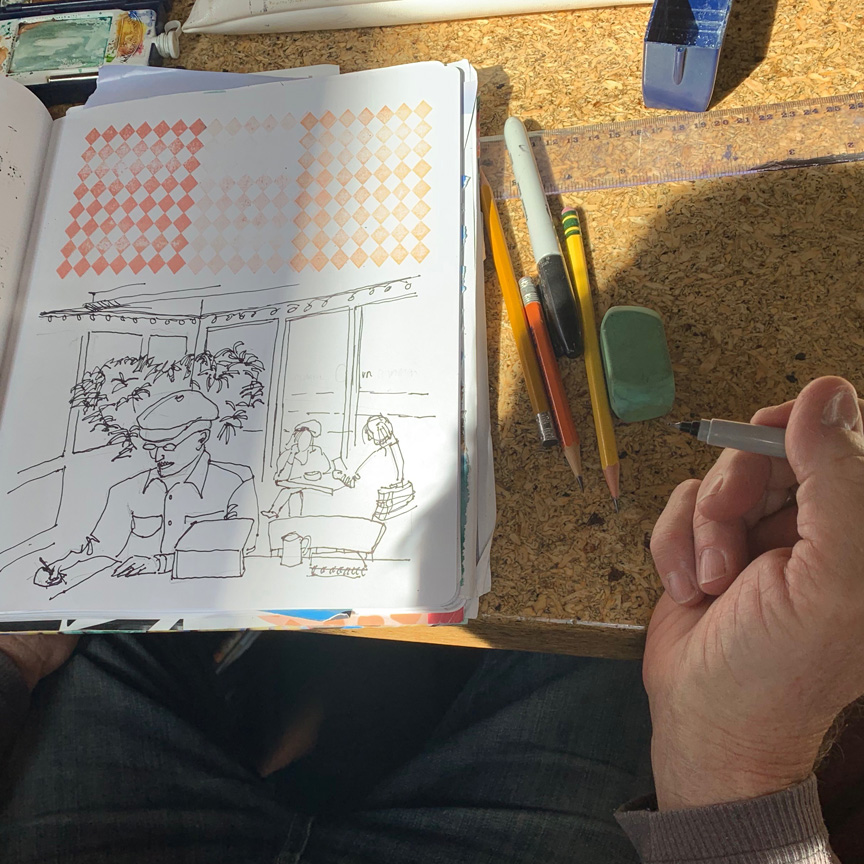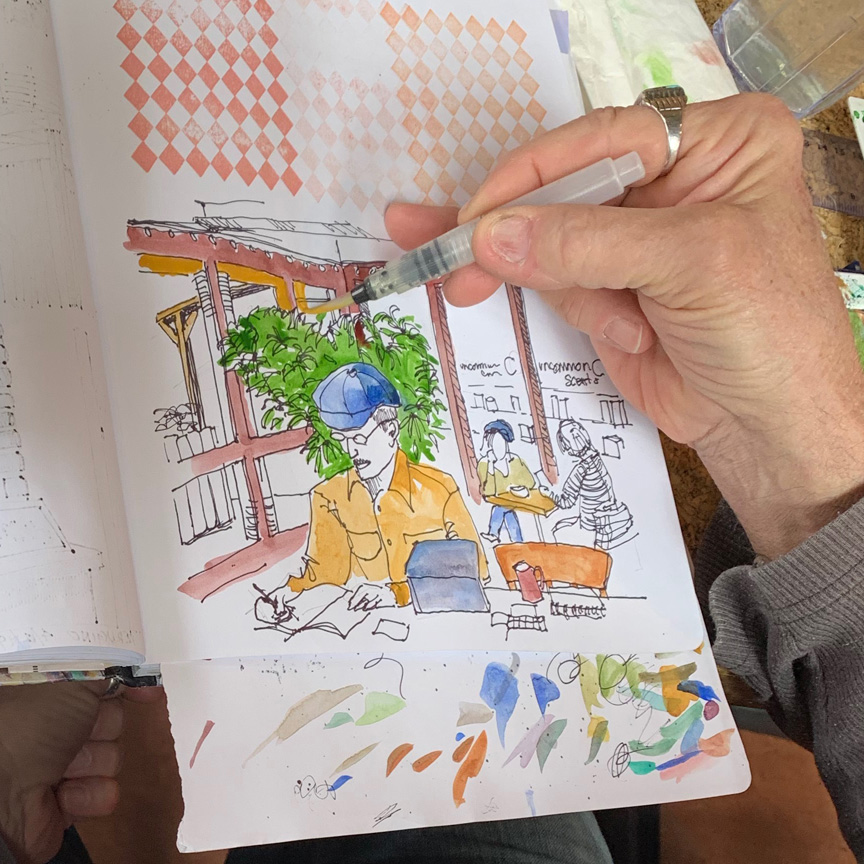 Jim did a great job with corner perspective to frame people.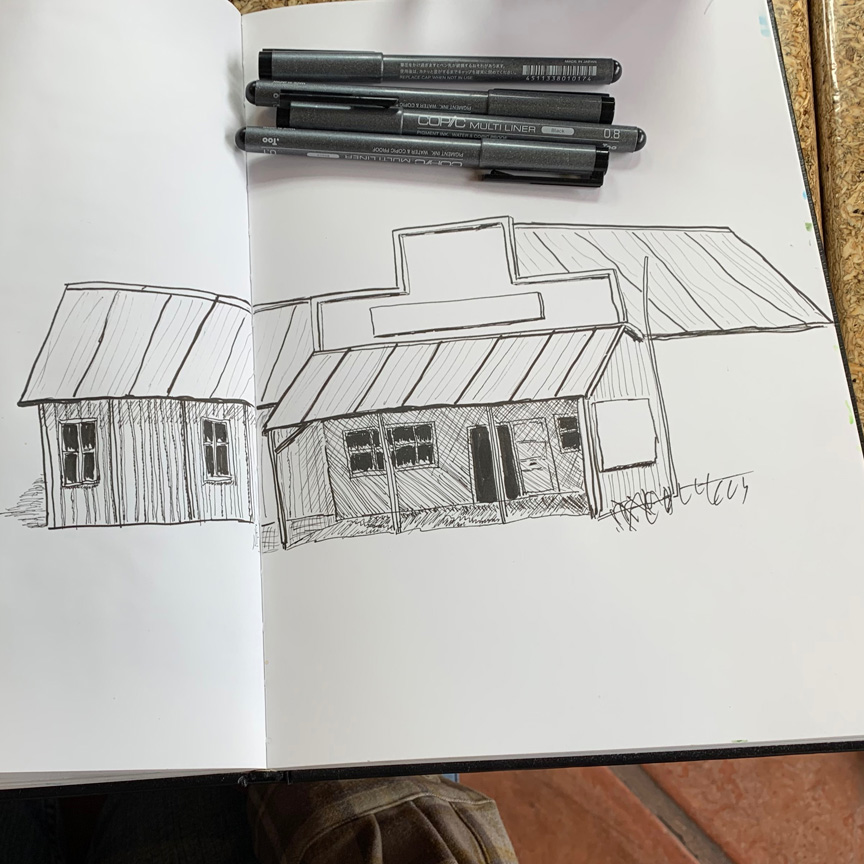 Hugh is enjoying going back to travel photos to do sketches.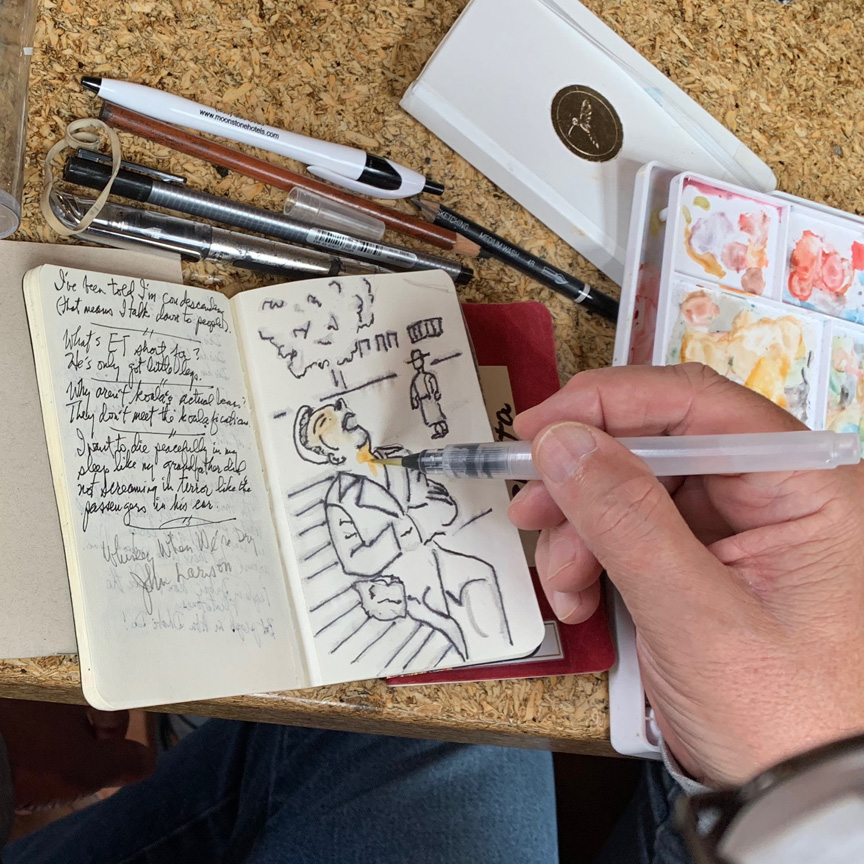 Bill had a great character photo and got a kick out of sketching it.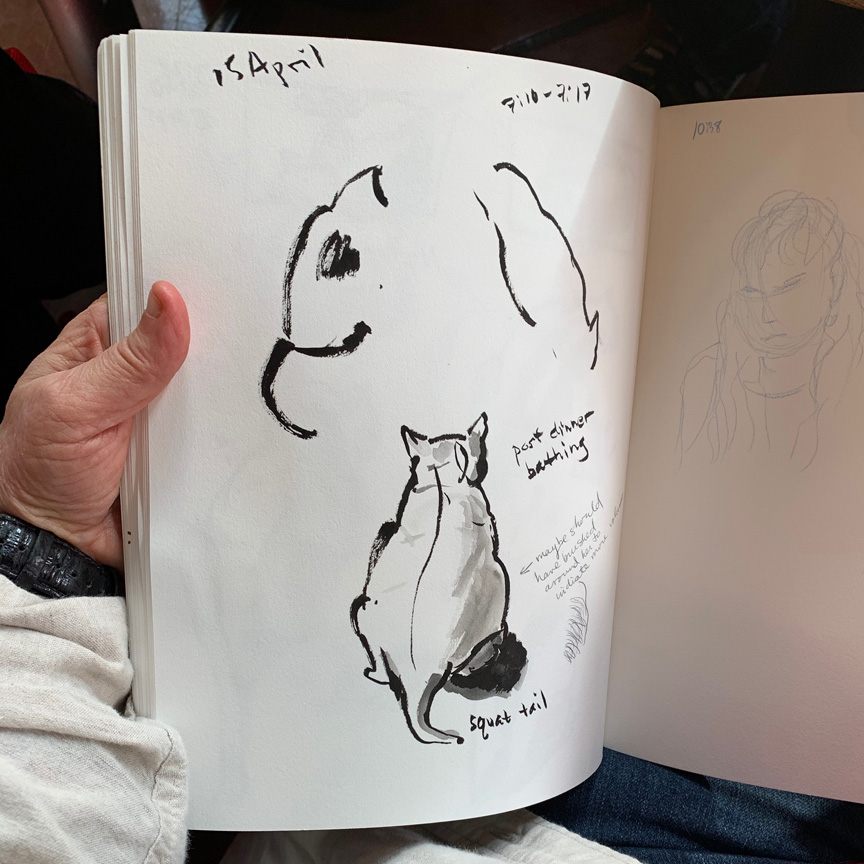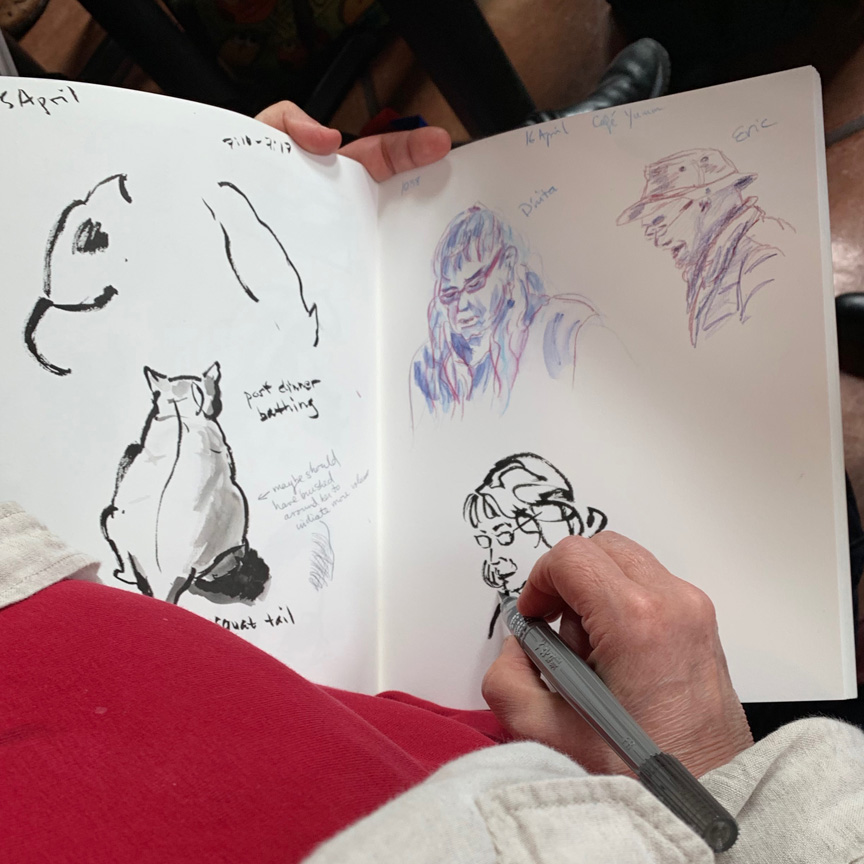 Daisy had a Sumi-like sketch of her cat, then was on to people, too.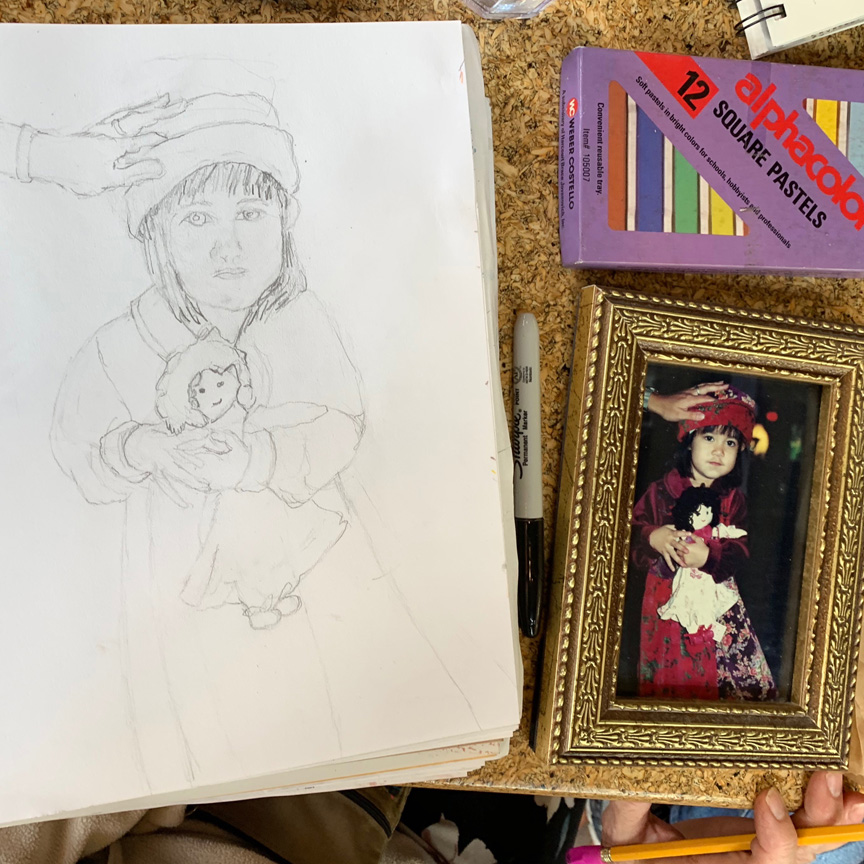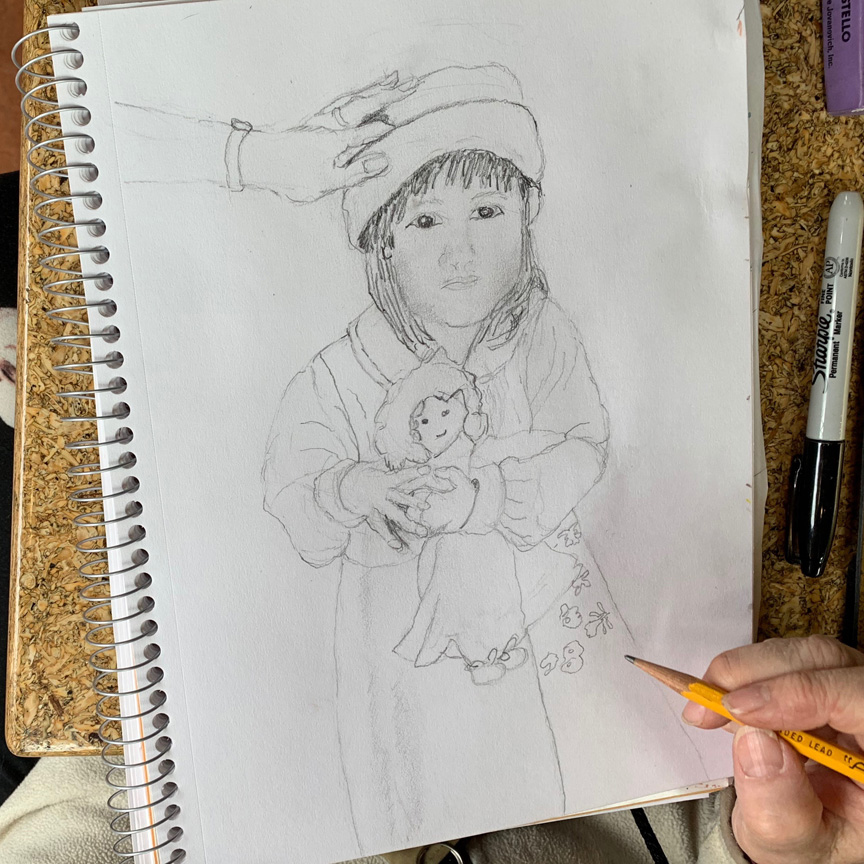 Ellen is making great progress in her portrait drawing – so sweet.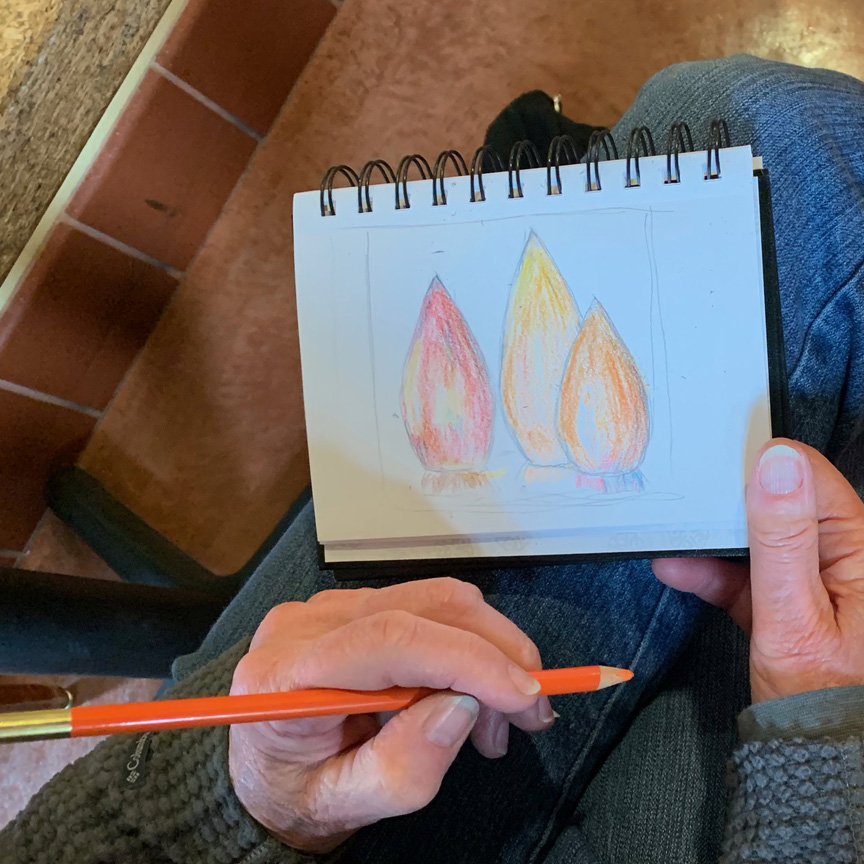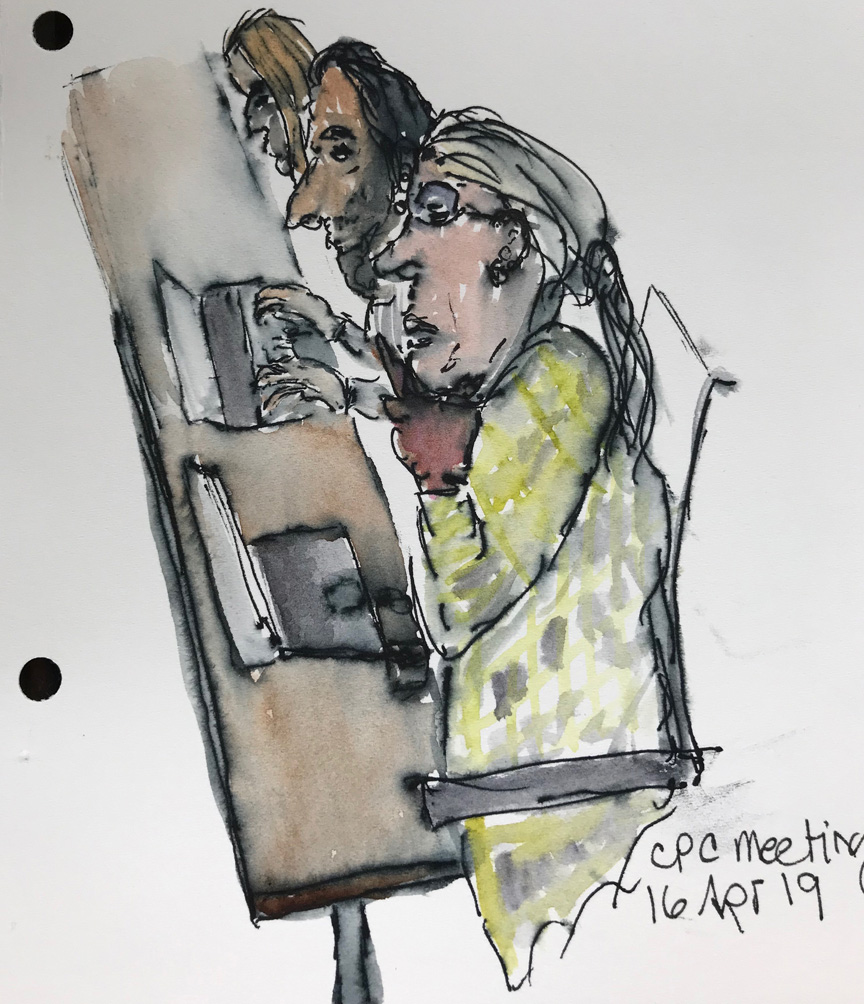 Liz caught the warmth of the salt lamps, & Bitty (who was with us in spirit only) sent in a sketch she did at a meeting – they were intent!