Schreiner's Iris Gardens, Salem, OR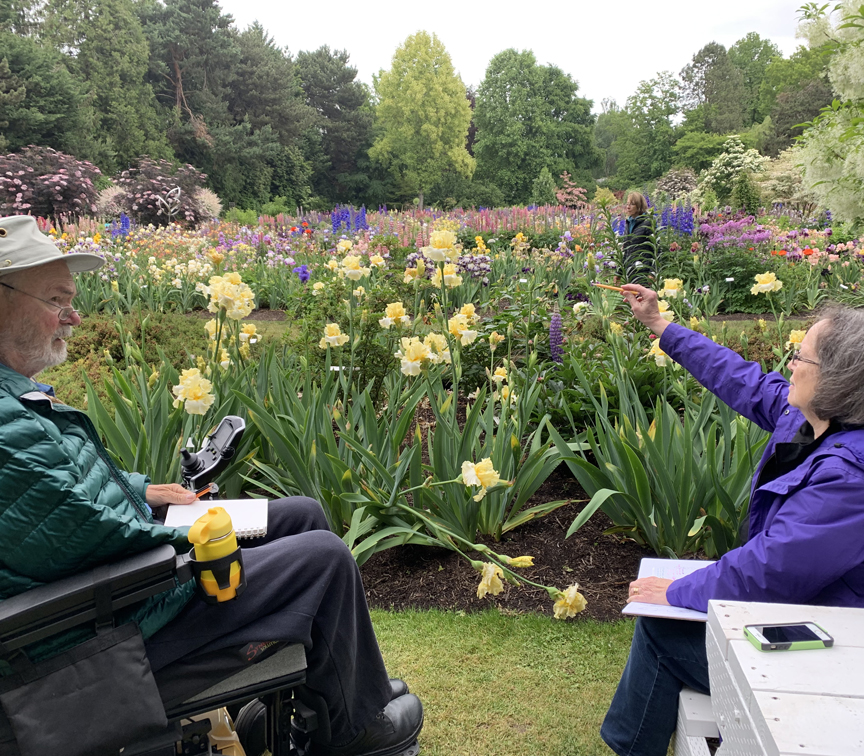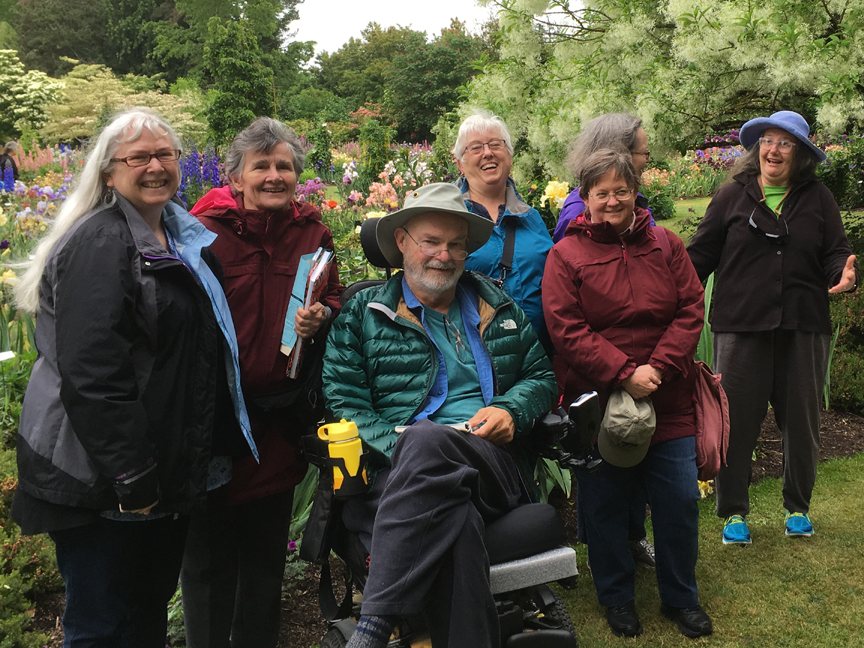 Erik (& Kate) & Marsha got there first.  Here's today's group: Danita, Lealan, Erik, Jane, Daisy, Marsha & Laura (with Kate at the camera).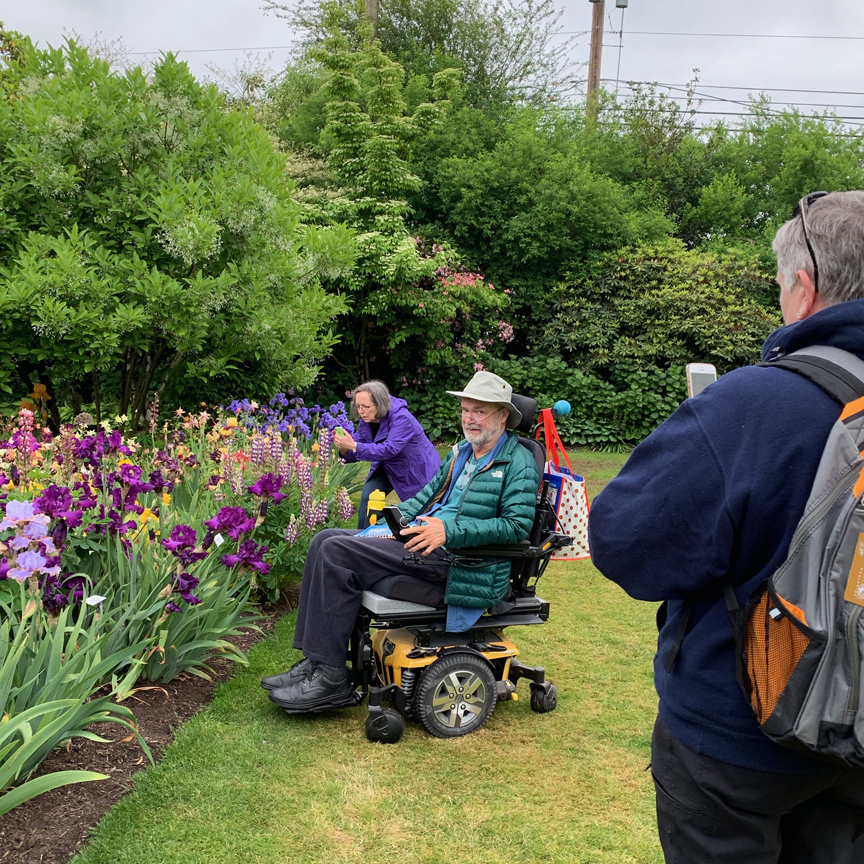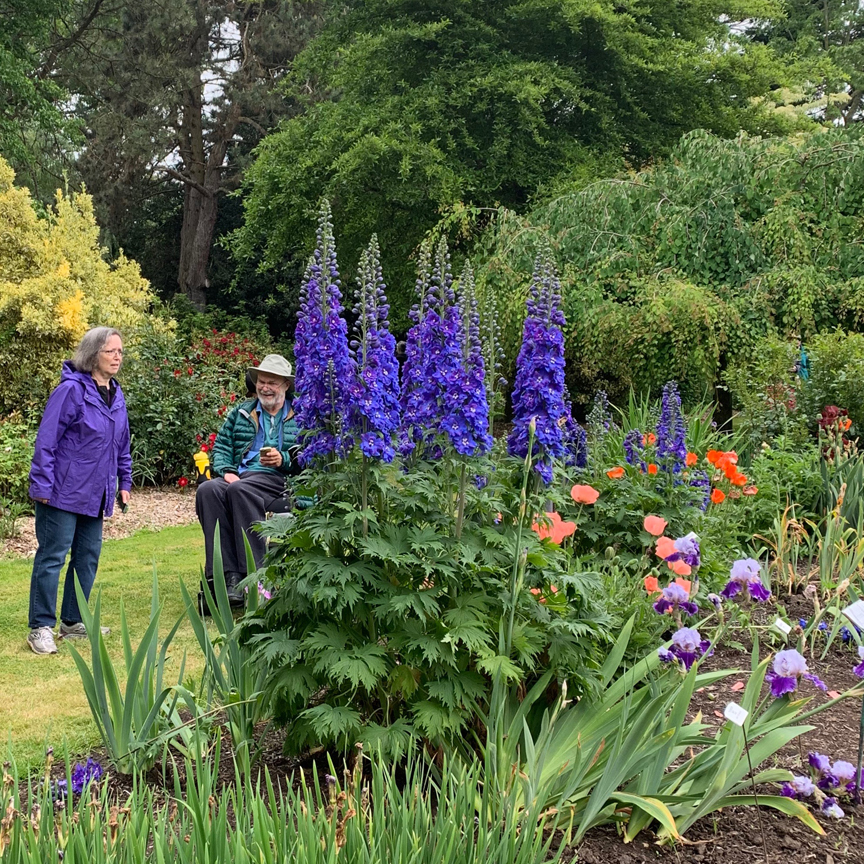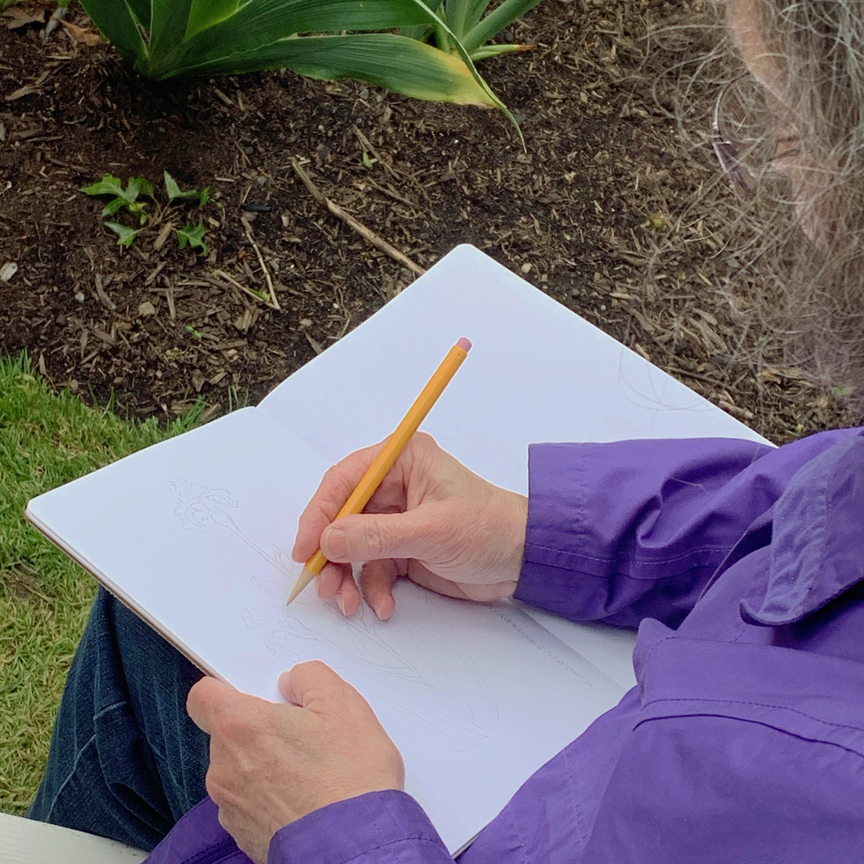 Kate captures a photo of Marsha & Erik. Erik excels at photos of the mind to draw from later, while Marsha grabbed some time to sketch.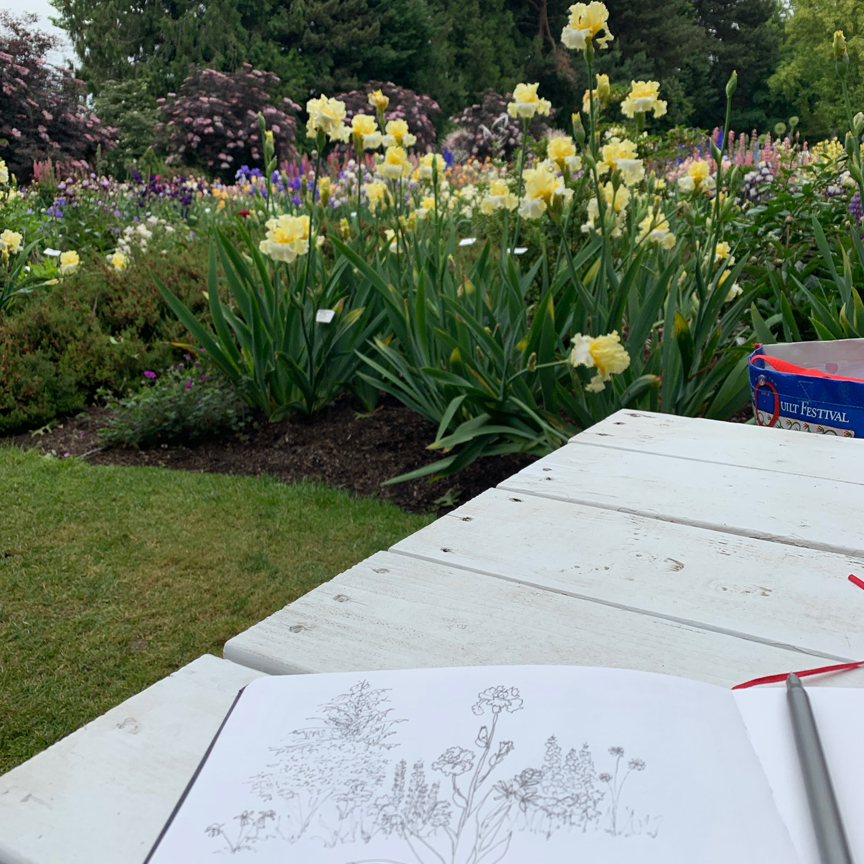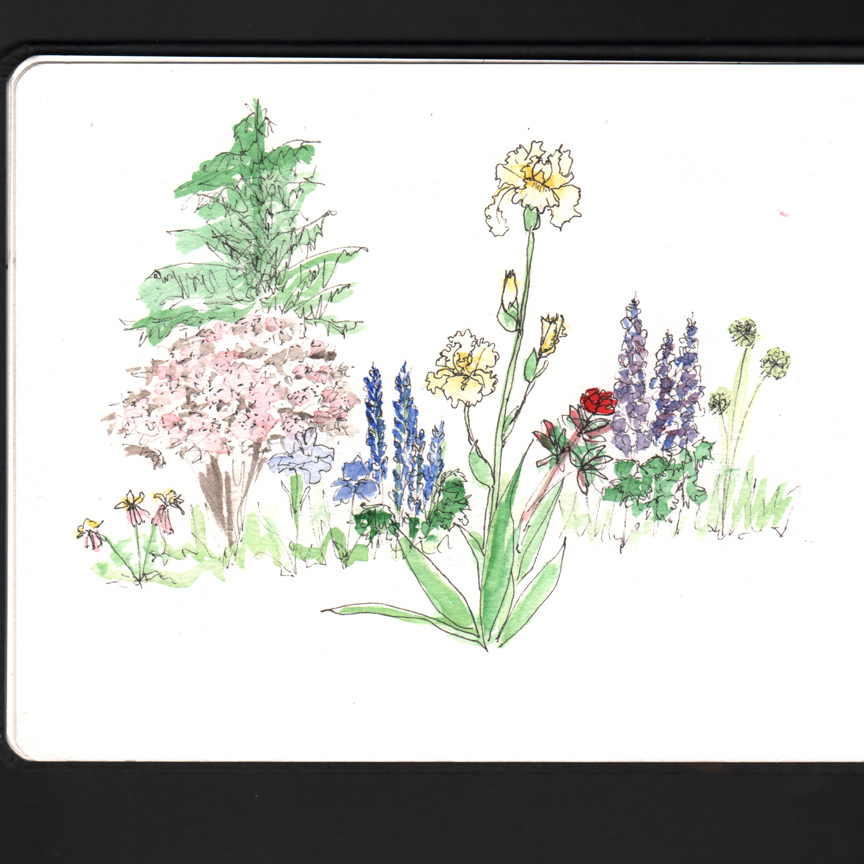 How do you choose what to draw here! Jane tried to capture a taste of the scene – what an abundance of color and shapes.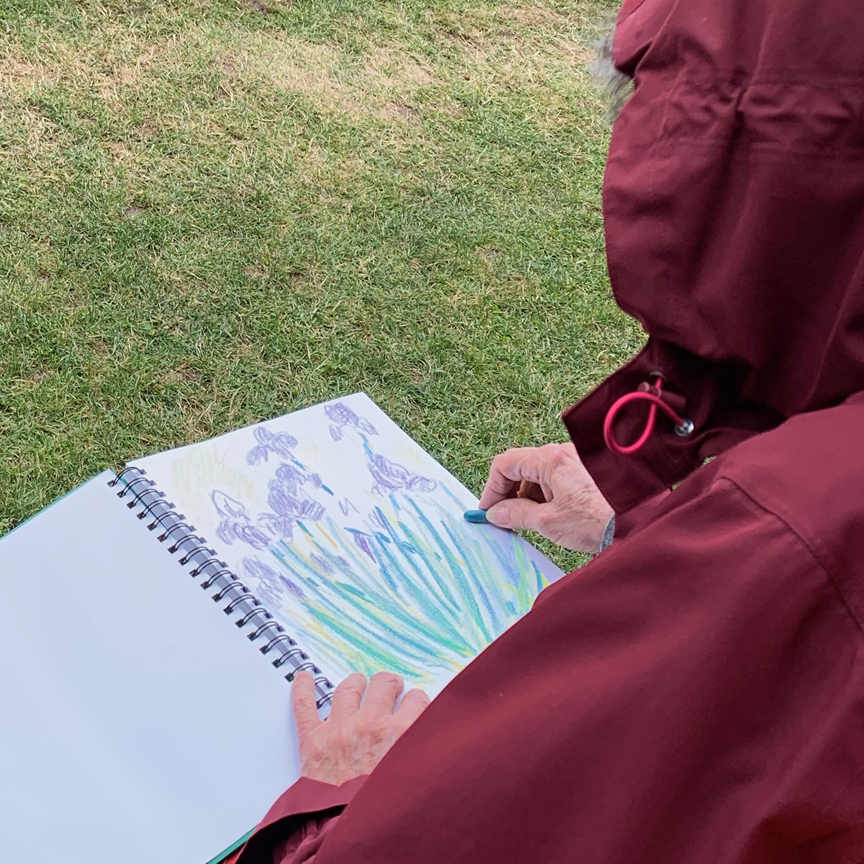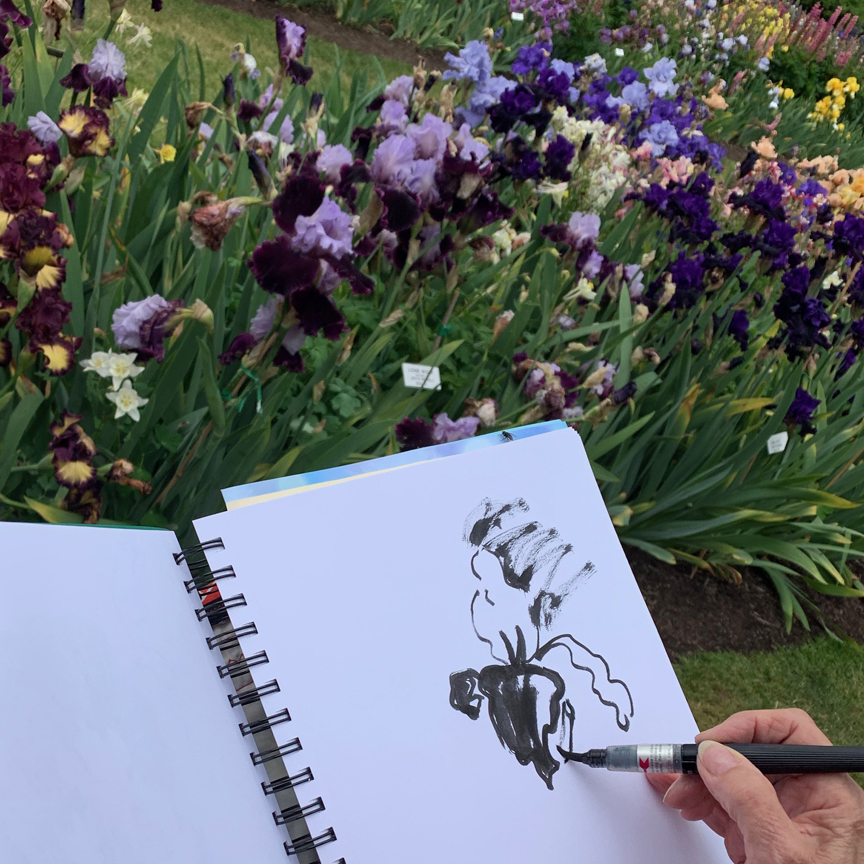 First Lealan used wax crayons, then a brush pen to capture the essence of the iris – some wannabe sketchers even stopped to look!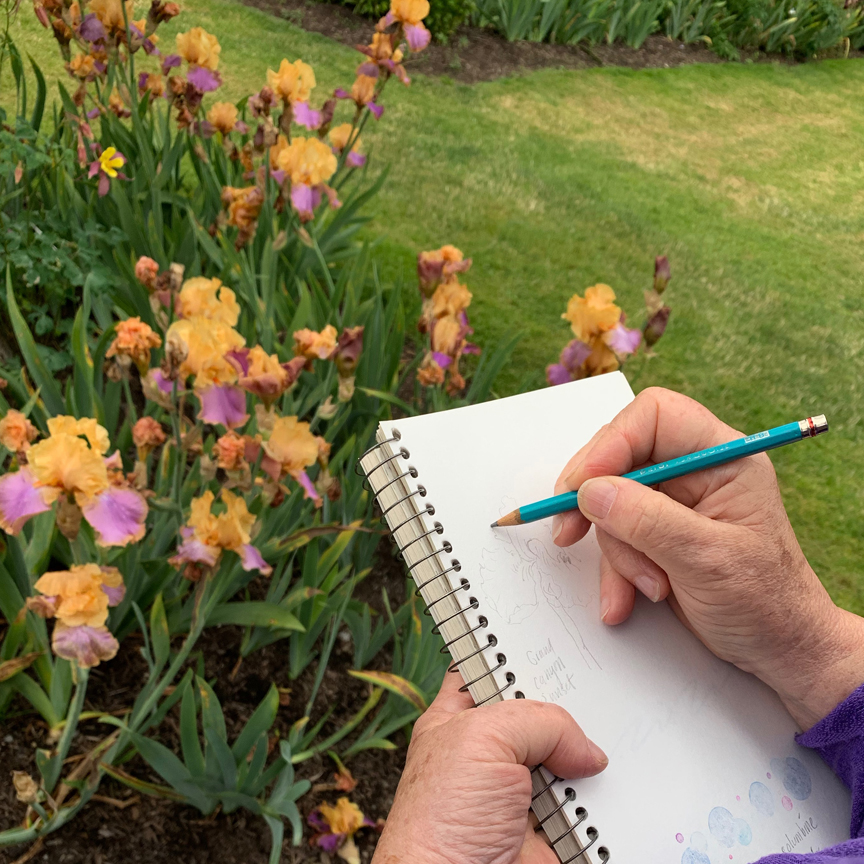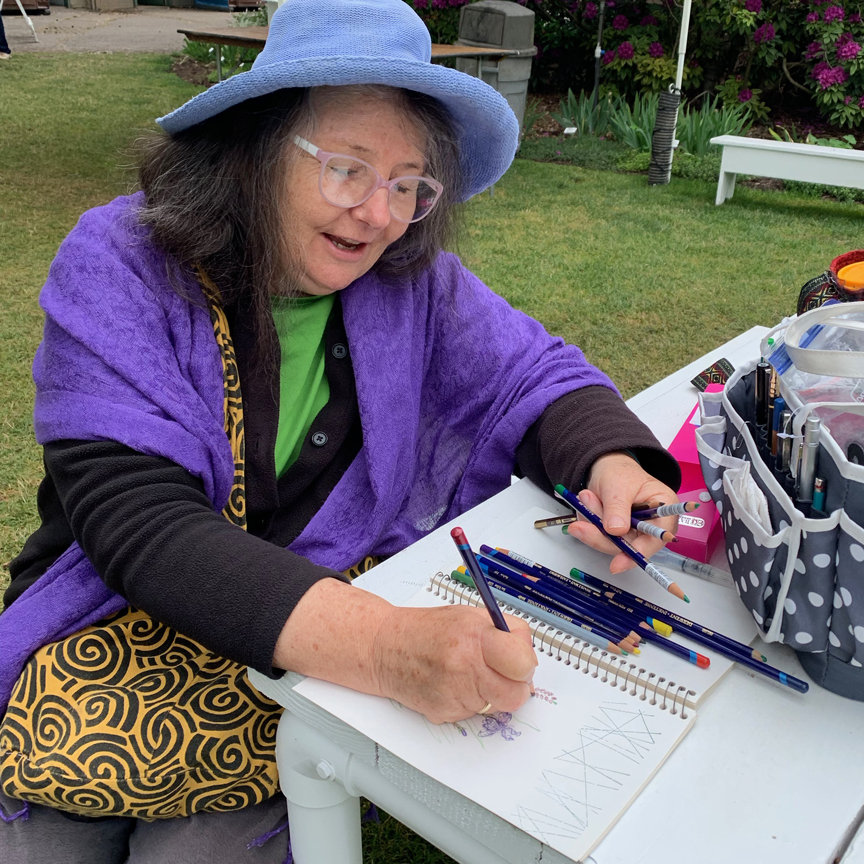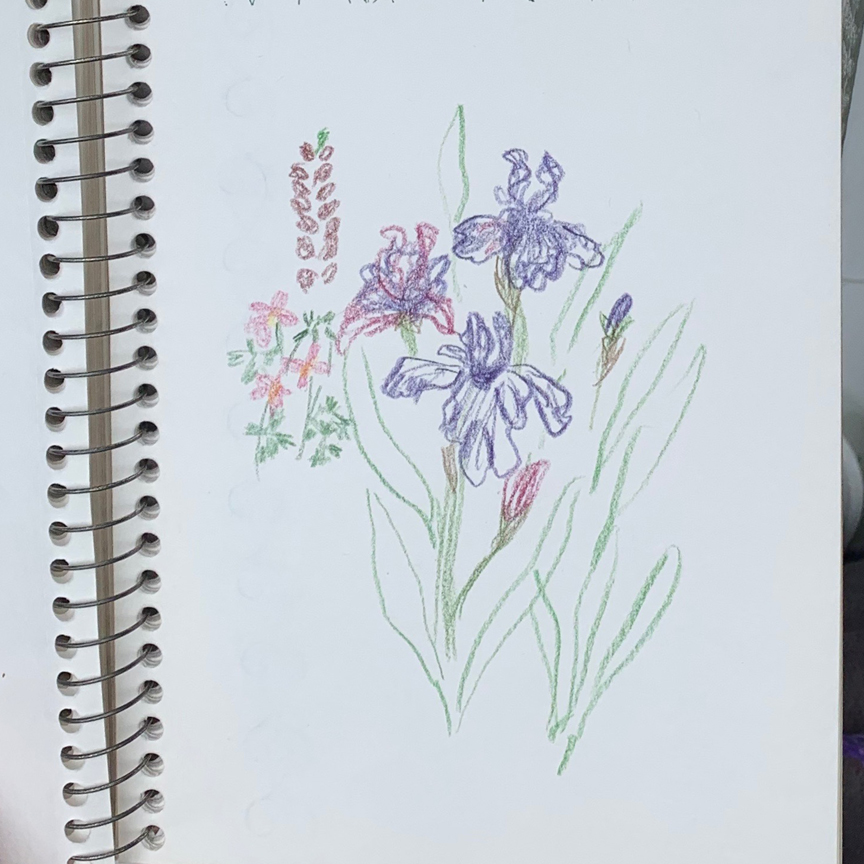 Laura got right into sketching, and here's her final sketchy-sketch.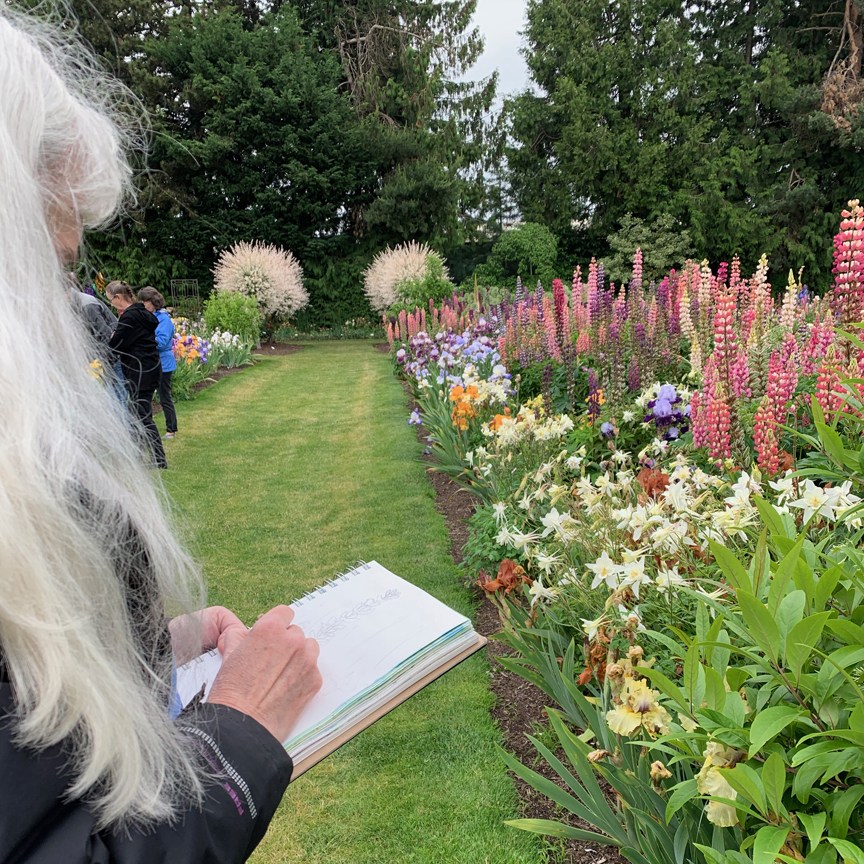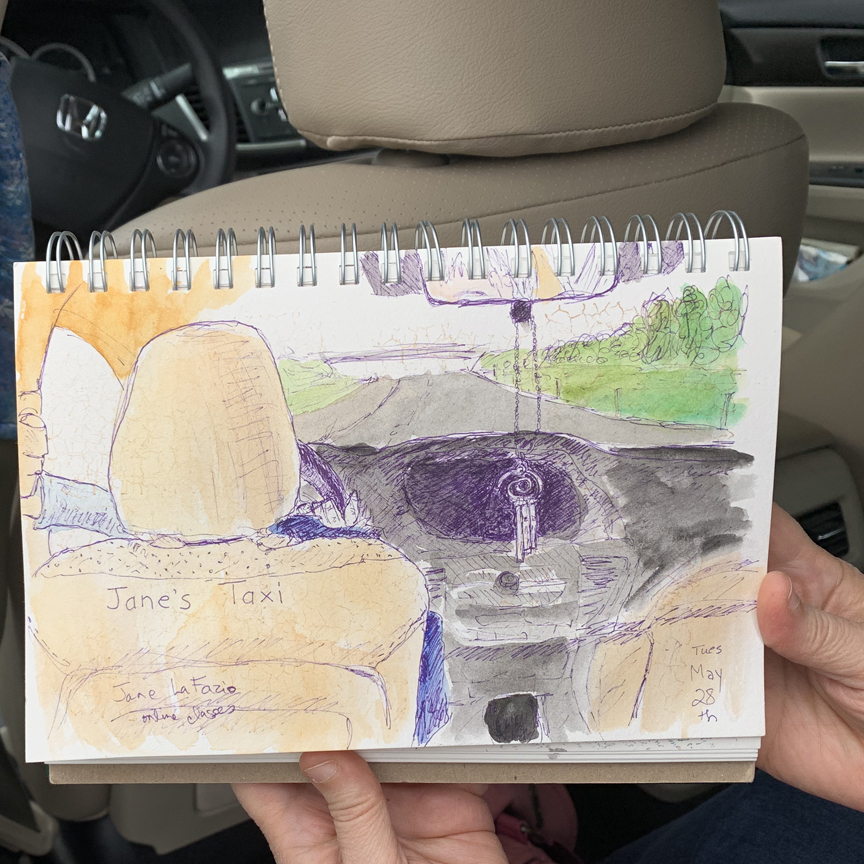 Danita got in some sketching time there, too, but Daisy was too overwhelmed at the garden so she sketched on the way home!
OK – the rest of the photos here are of the flowers we saw, so if you're not interested you can skip them. But we loved them!
Among the iris:
And some of the show-stopping iris: