Owen Rose Garden, Eugene, OR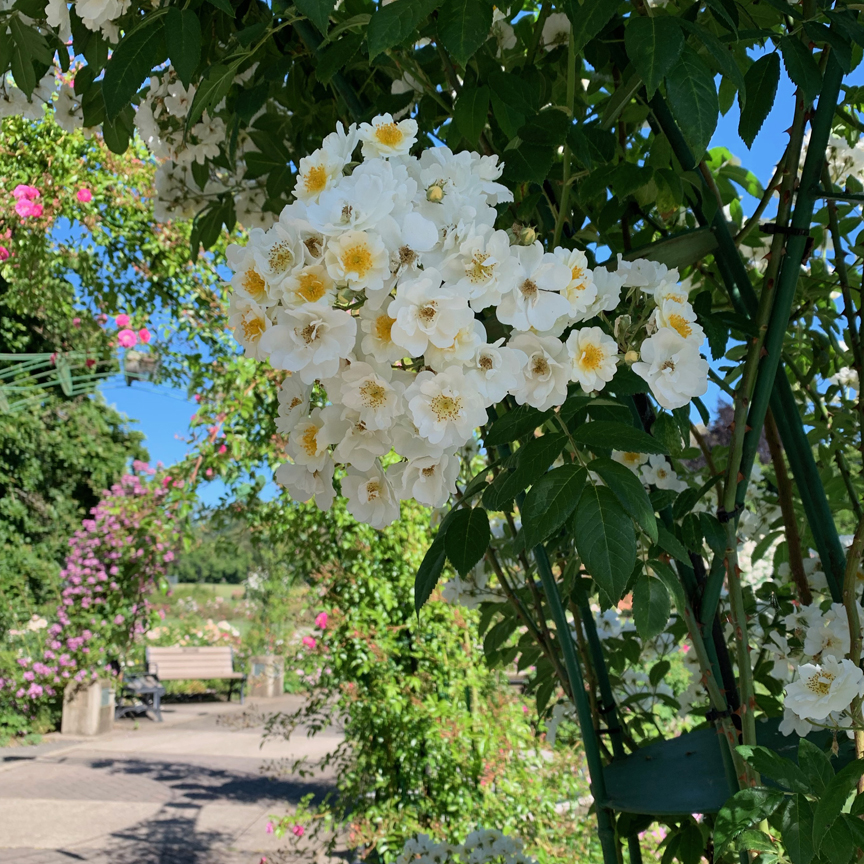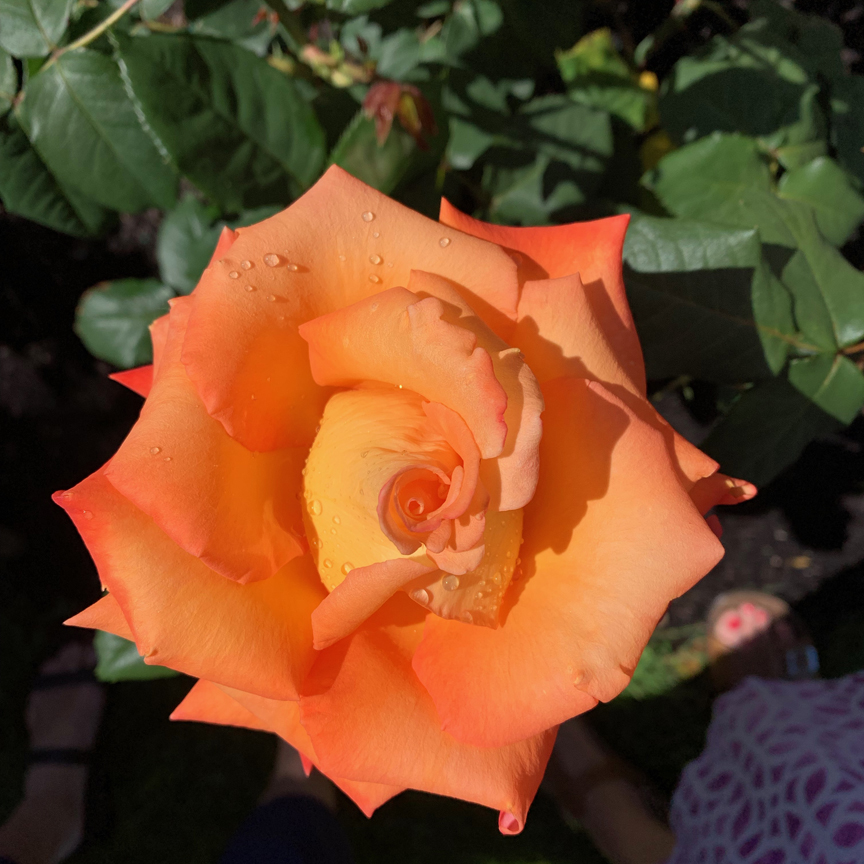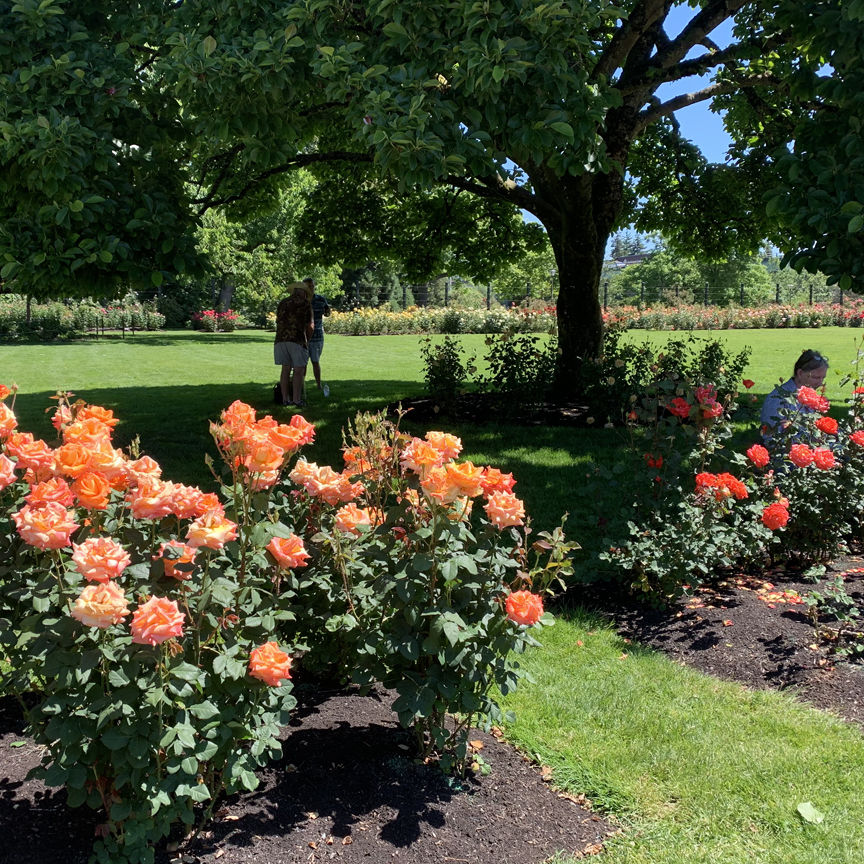 OK, now that we've got that out of the way…there was also the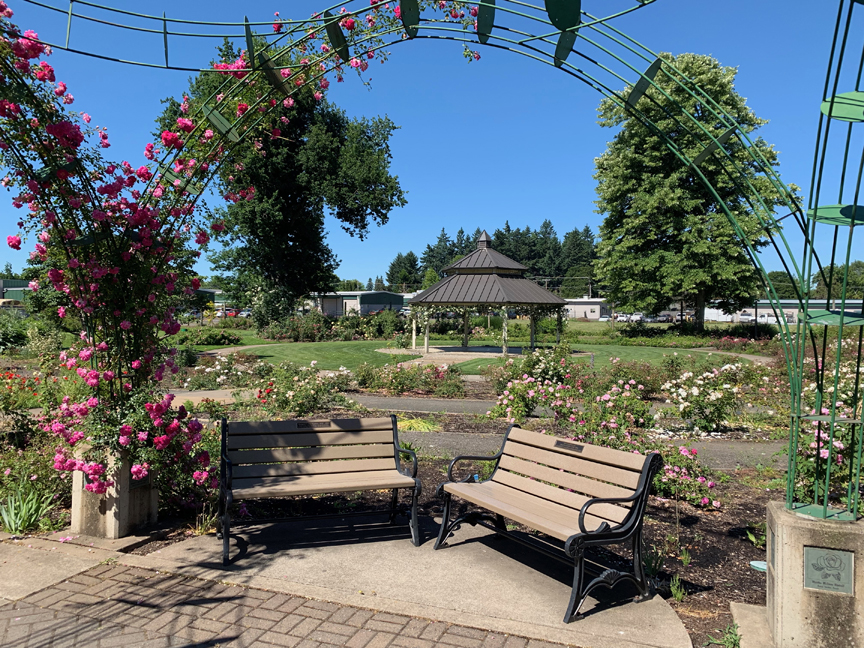 GAZEBO! What a sketching challenge, and some got right at it: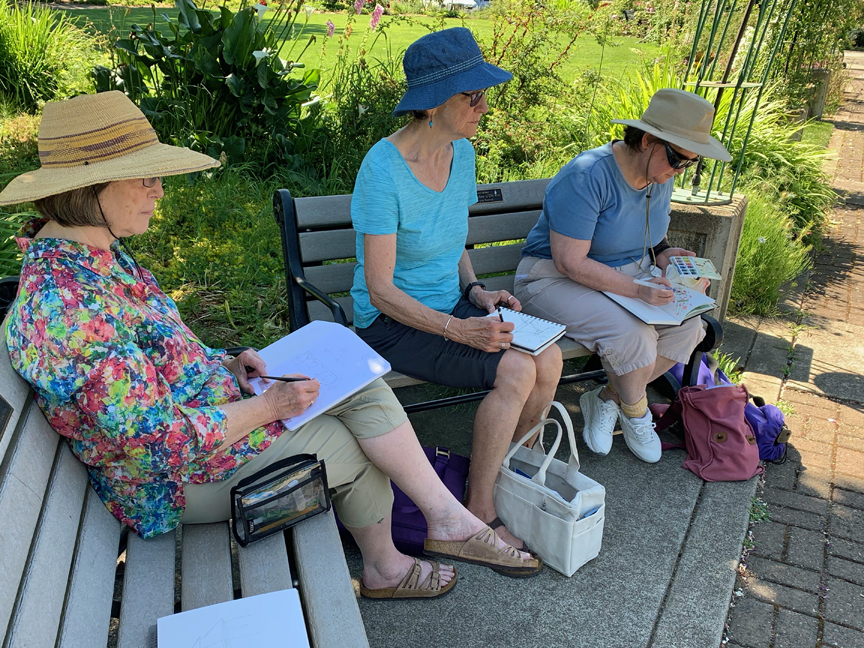 Marsha, Penny, Daisy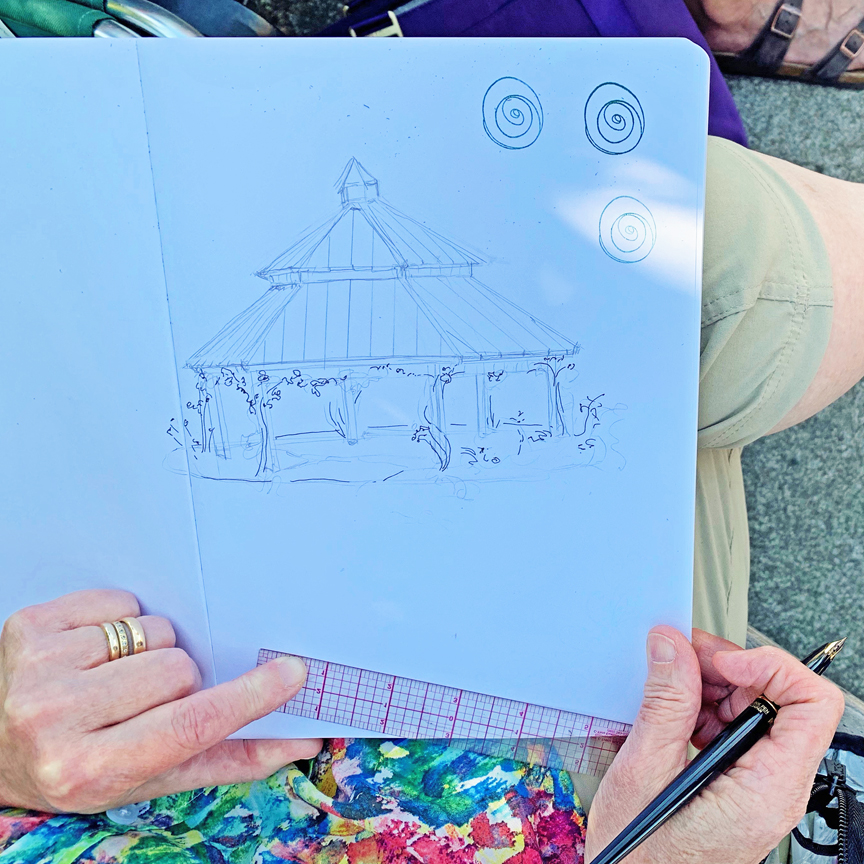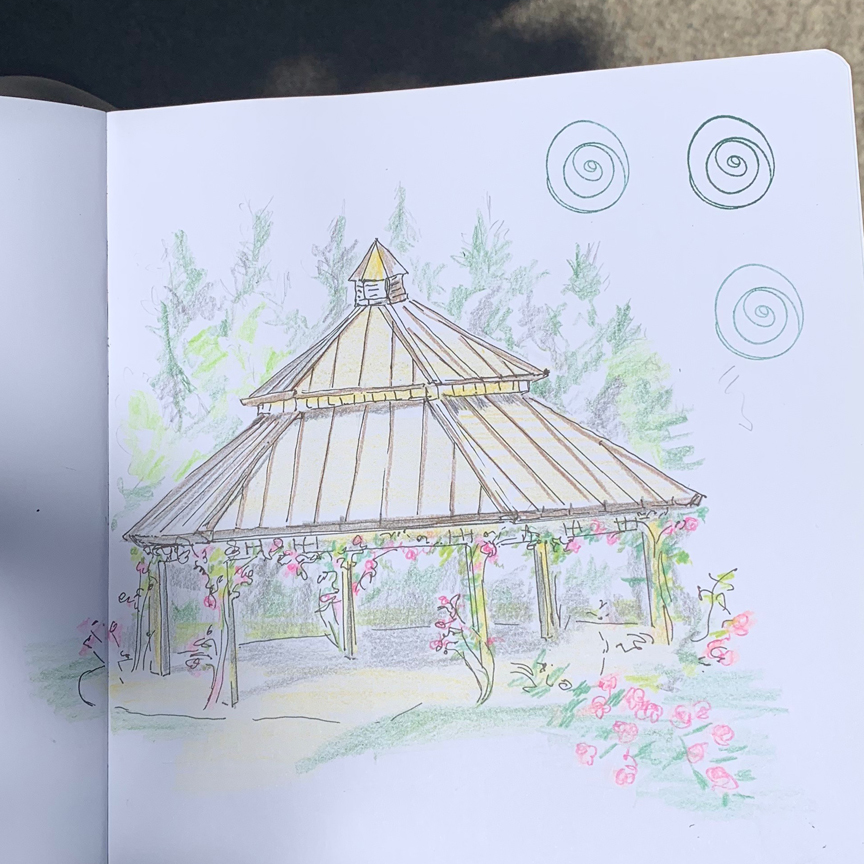 Marsha found using a measuring straight edge to be helpful. Lovely!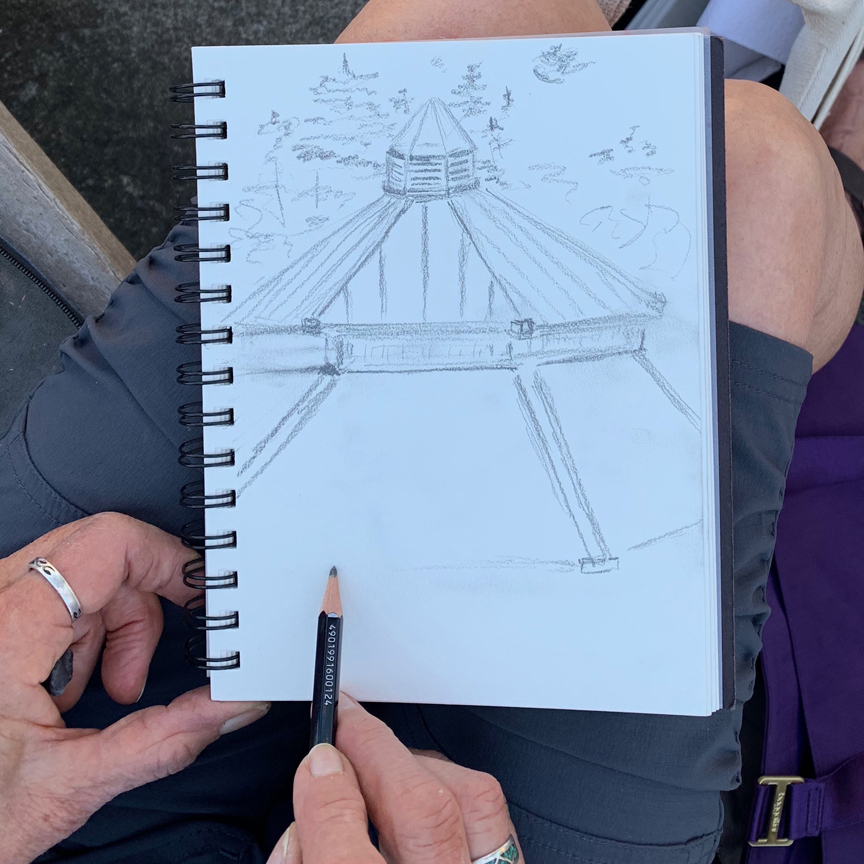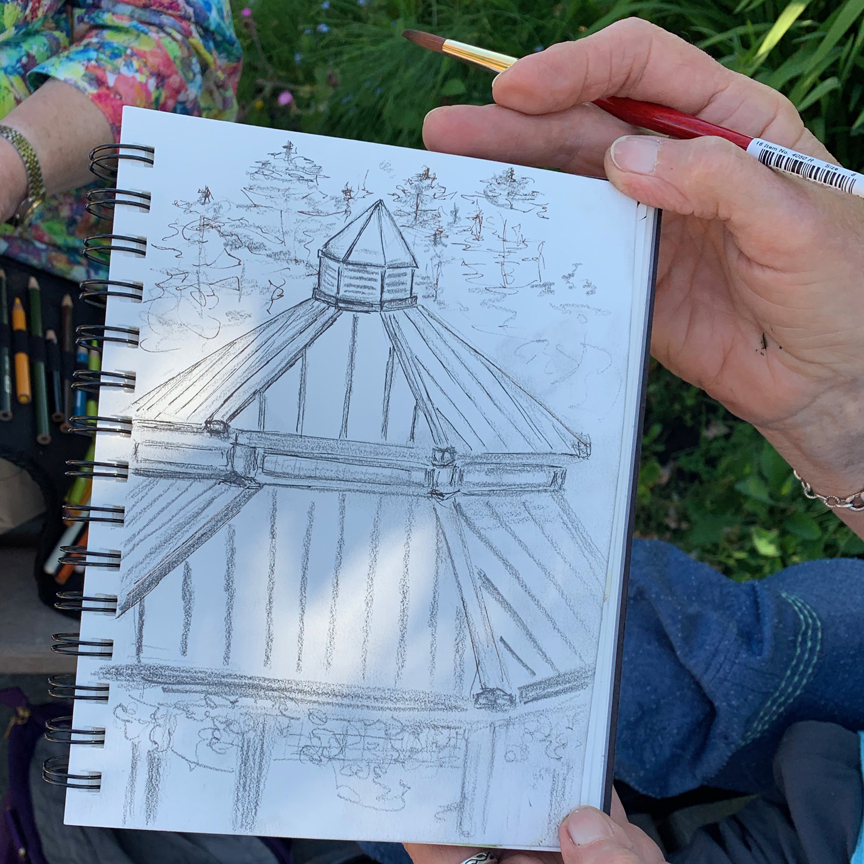 "Oh no! I've run out of paper!" Penny said. But we all encouraged her to just do part of it then, and she did.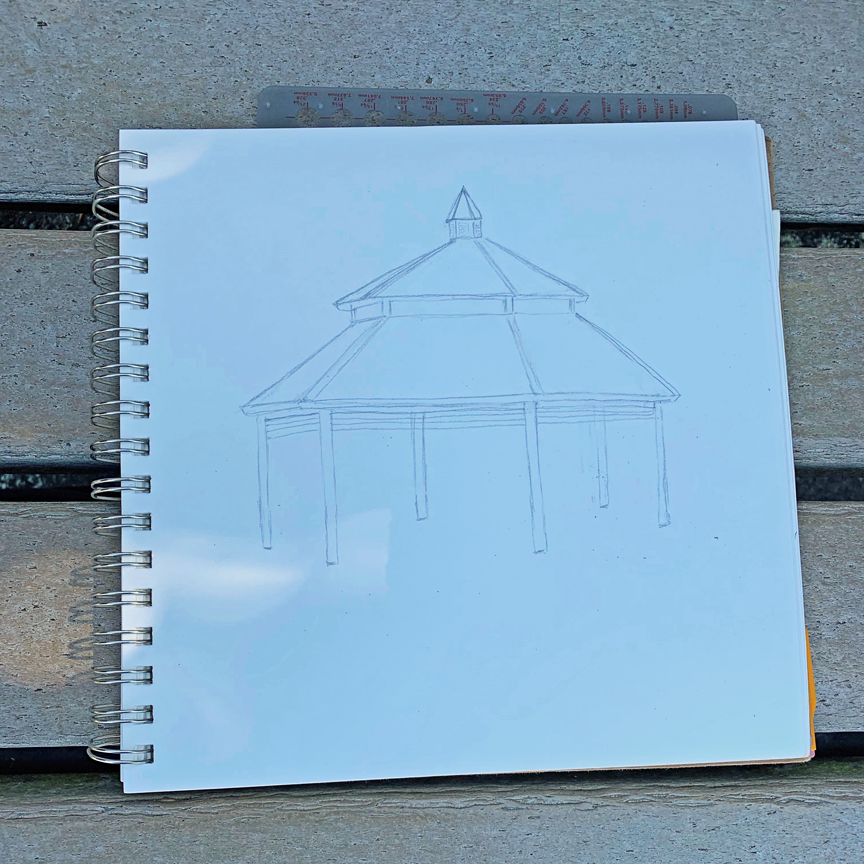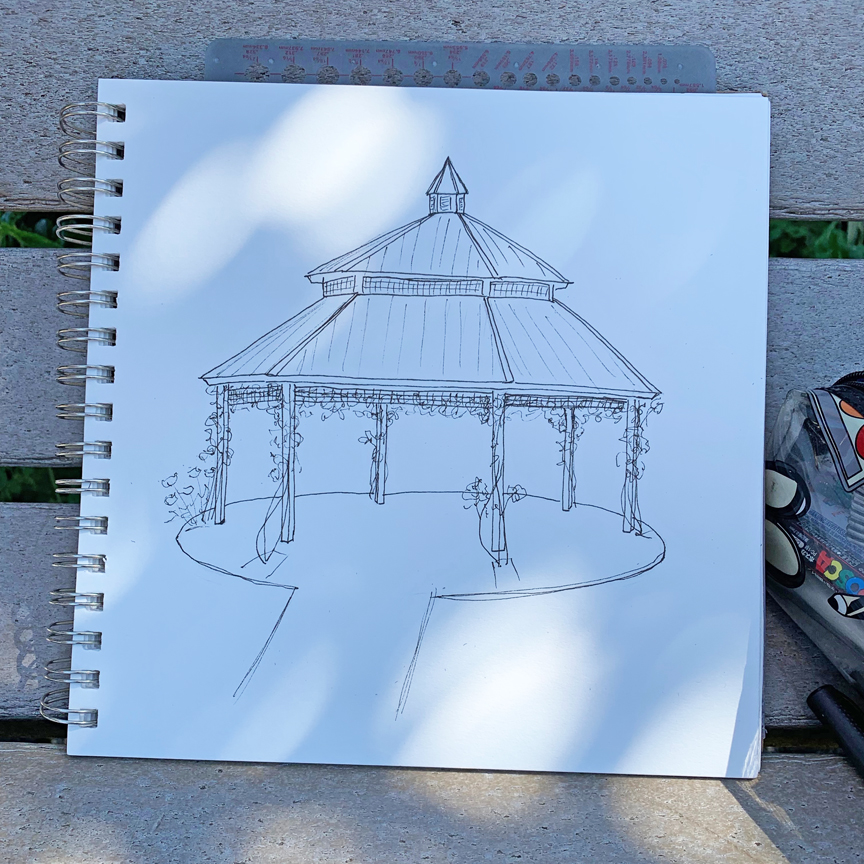 Jane actually resorted to using Satoko's "thumb on a pencil" relative measurement system, and it worked pretty well.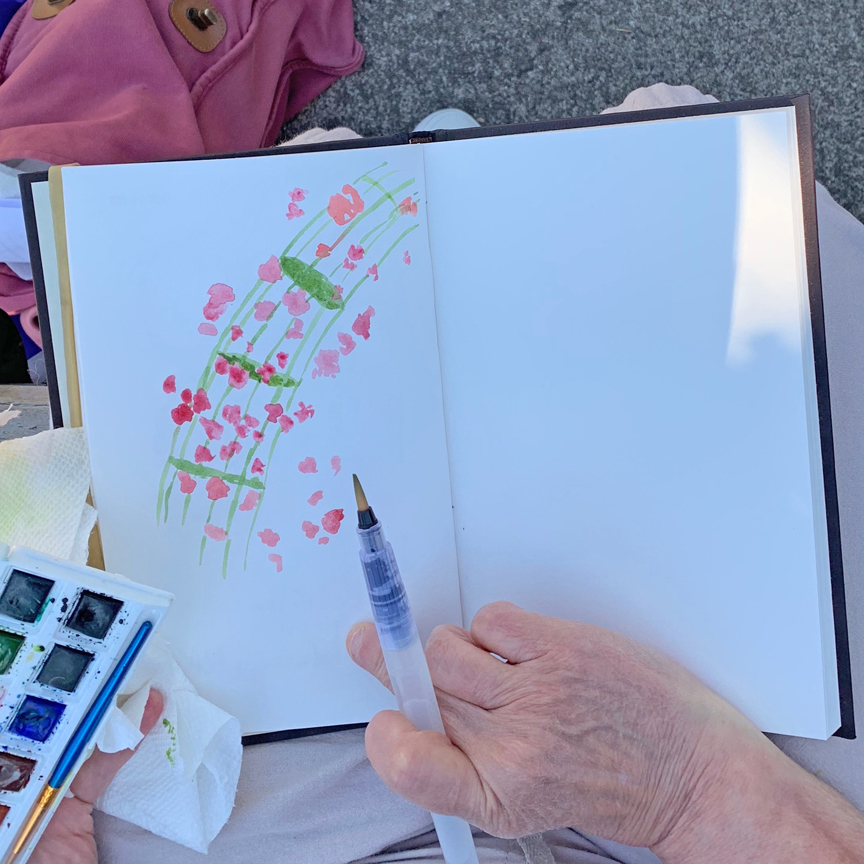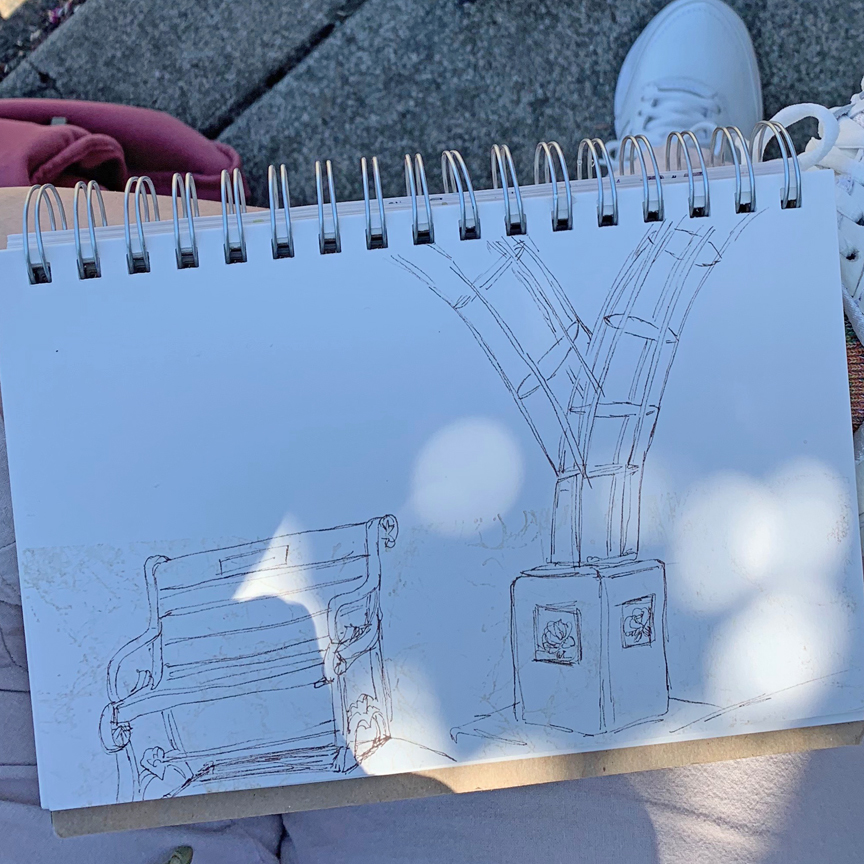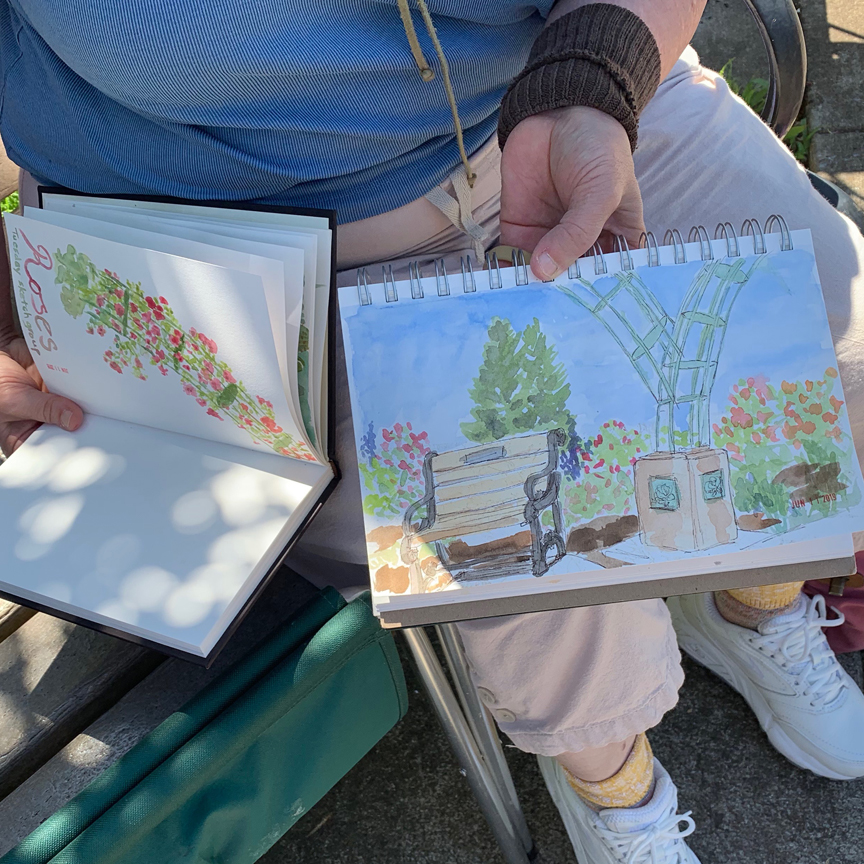 Daisy faked us out – she wasn't drawing the gazebo at all, but rather the rose trellis arches – lovely capture of the day's spirit.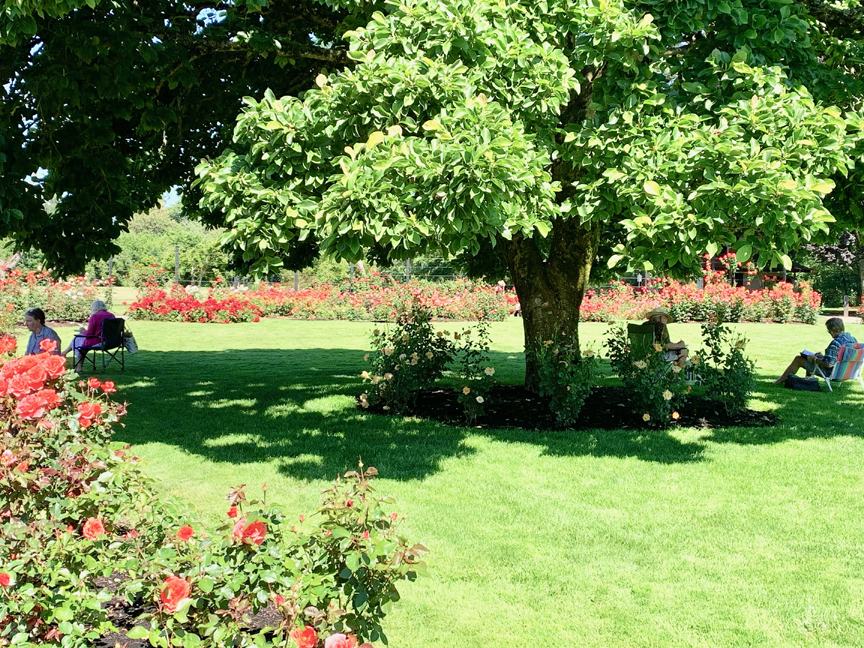 Bitty, Lona, Bill & Jim found a place in the shade to draw. It was hot.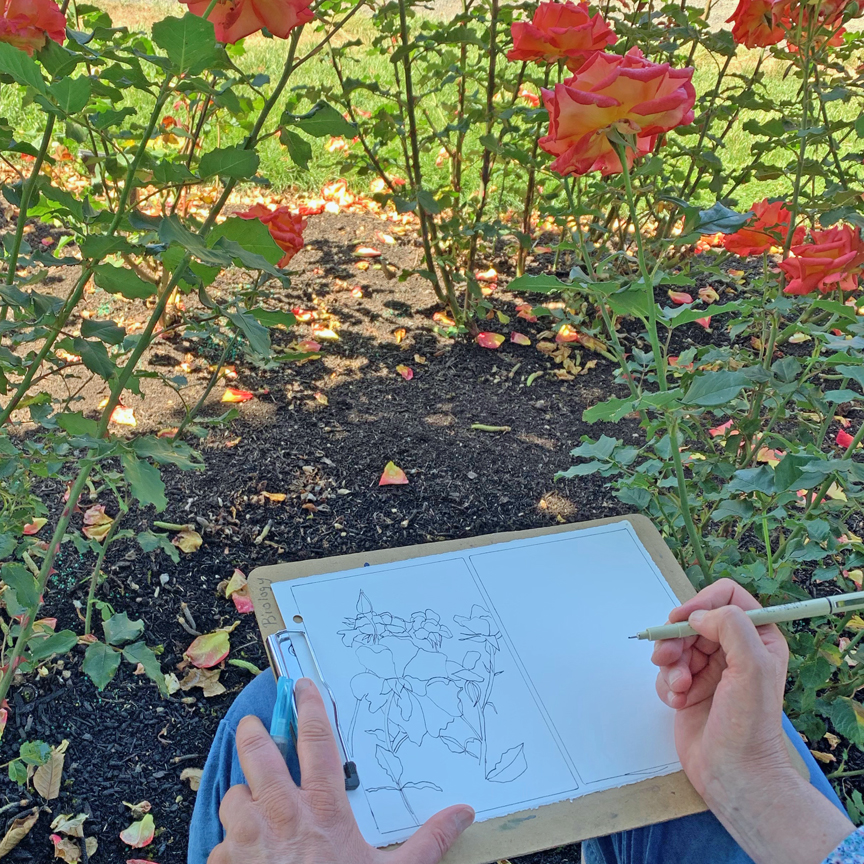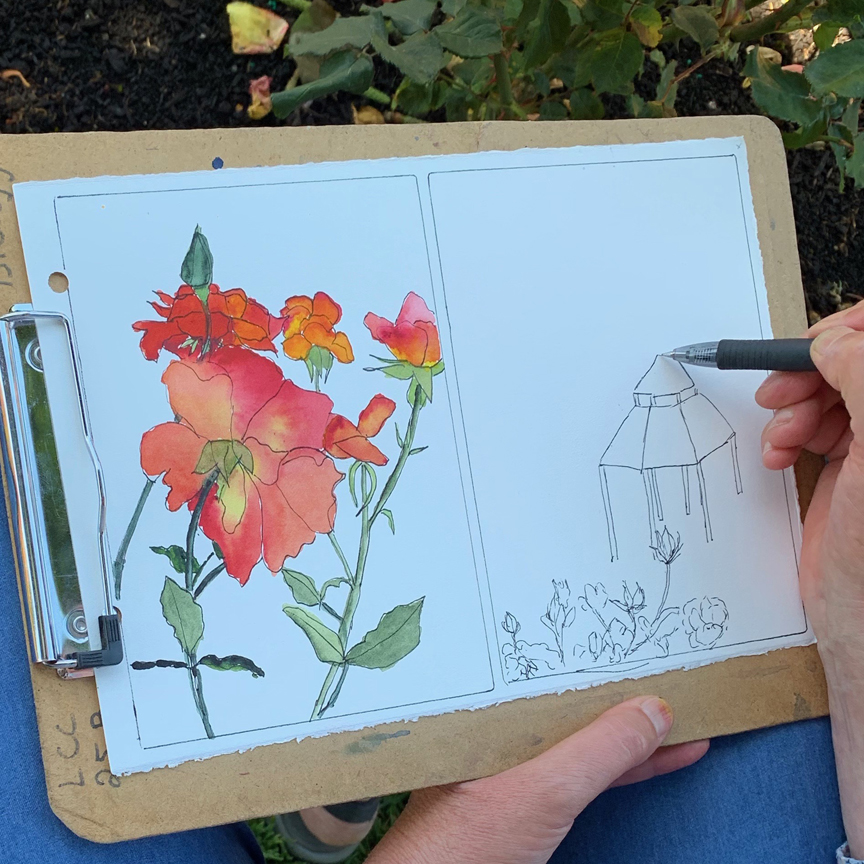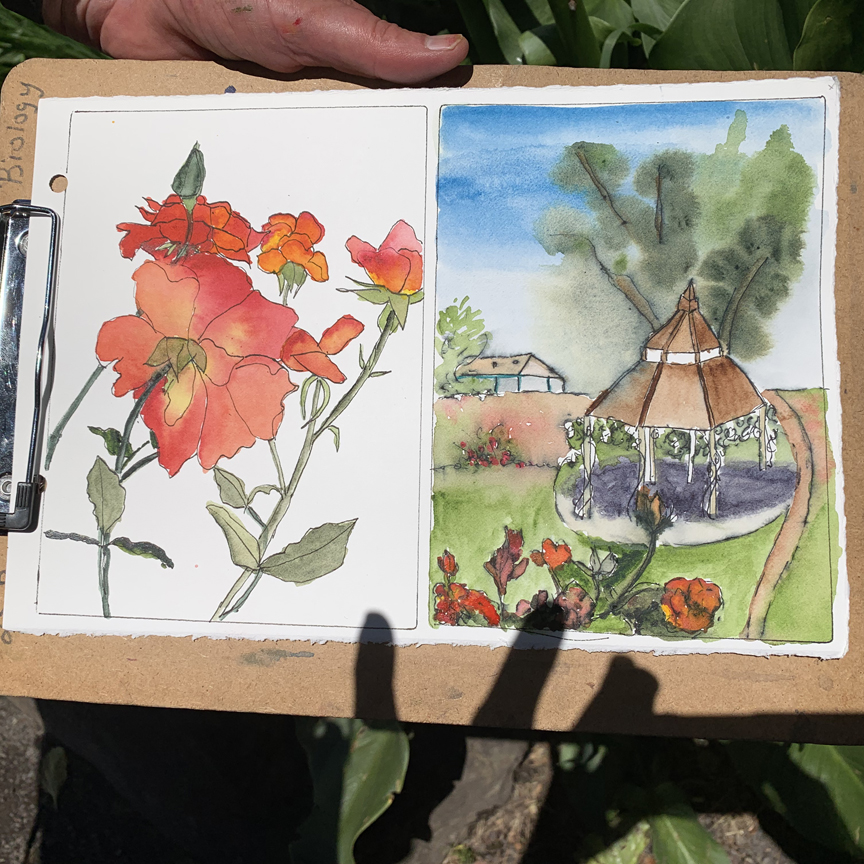 Bitty loved being in the midst of the roses (lovely wet on wet sketch), but couldn't resist a quick gazebo sketch as seen beyond them.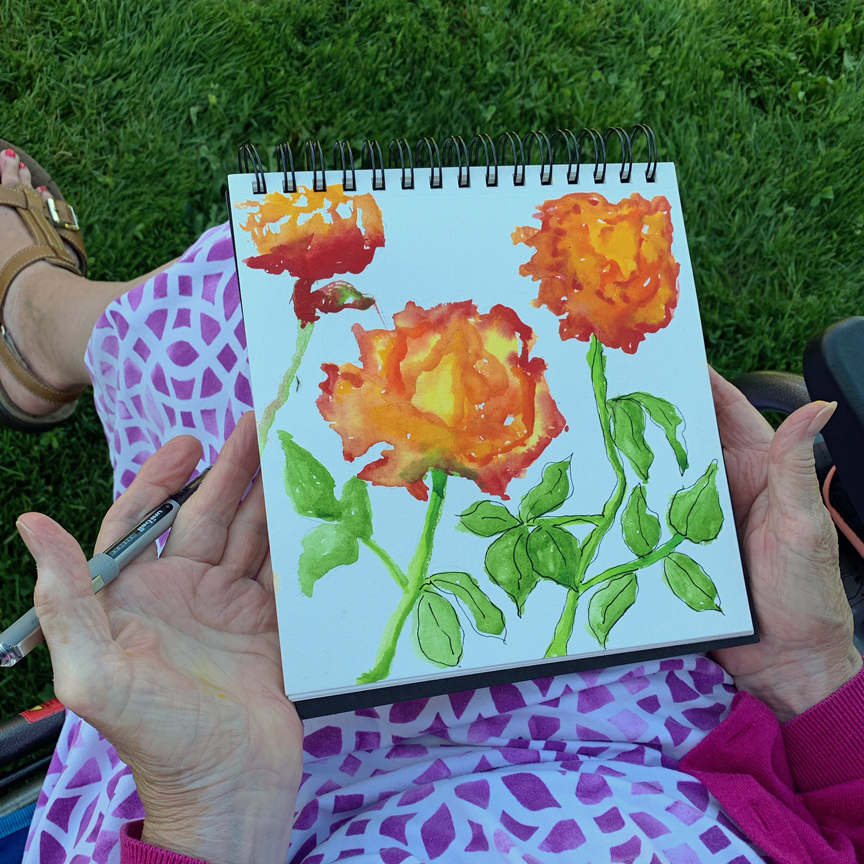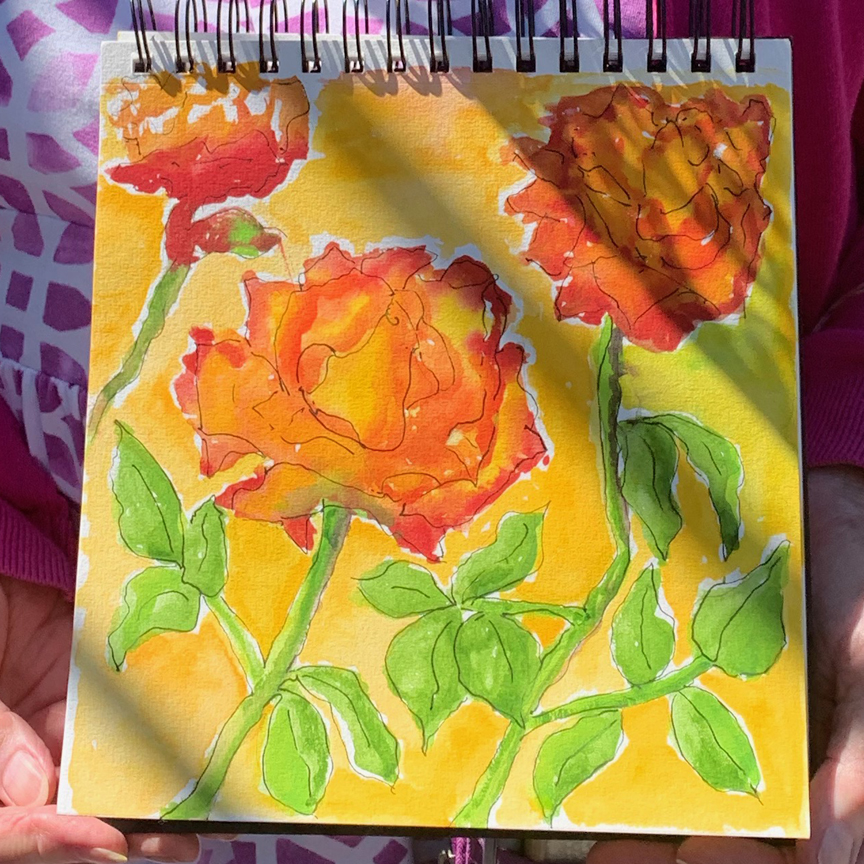 Lona brought her own warmth to a watercolor sketch of the roses!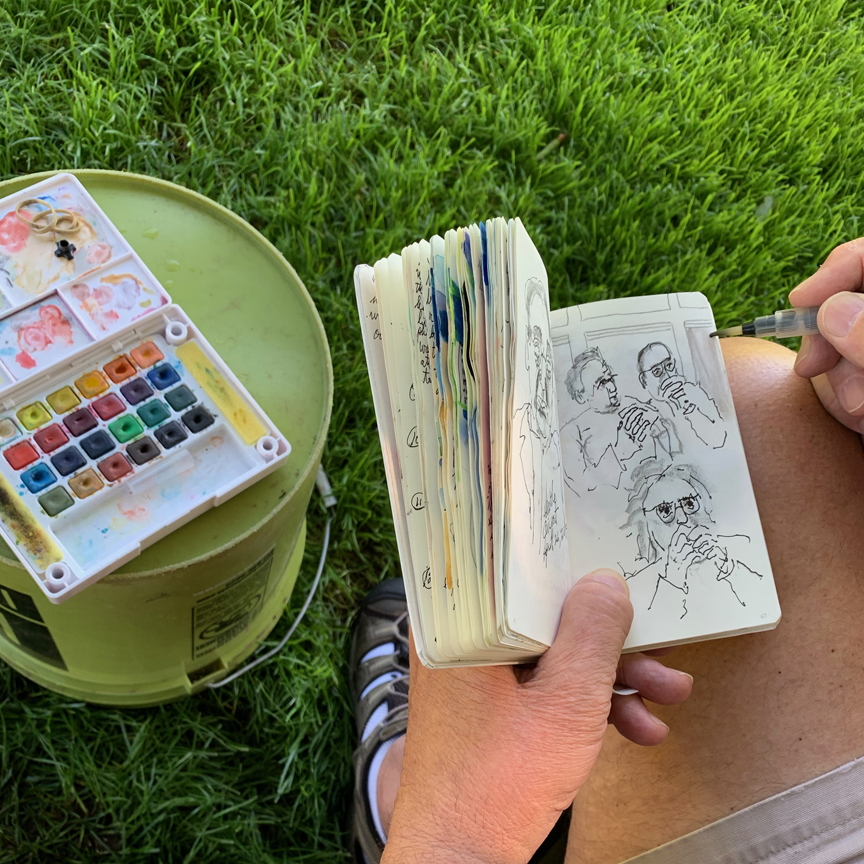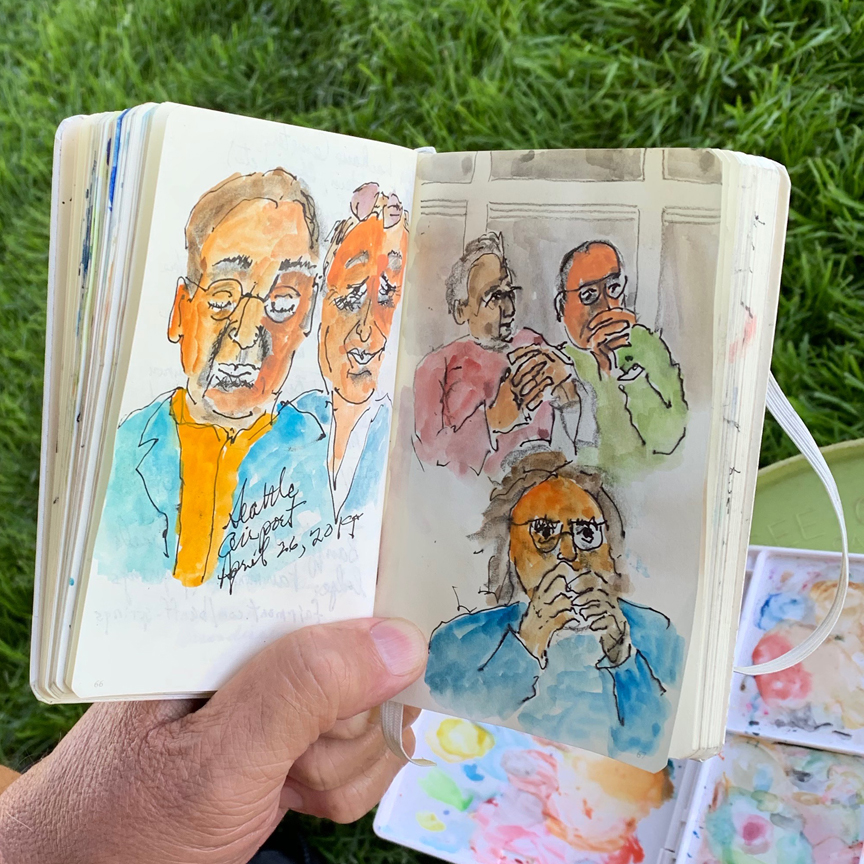 Bill was adding color to his people sketches from a recent tour. He did some great gestural studies – just imagine what was going on.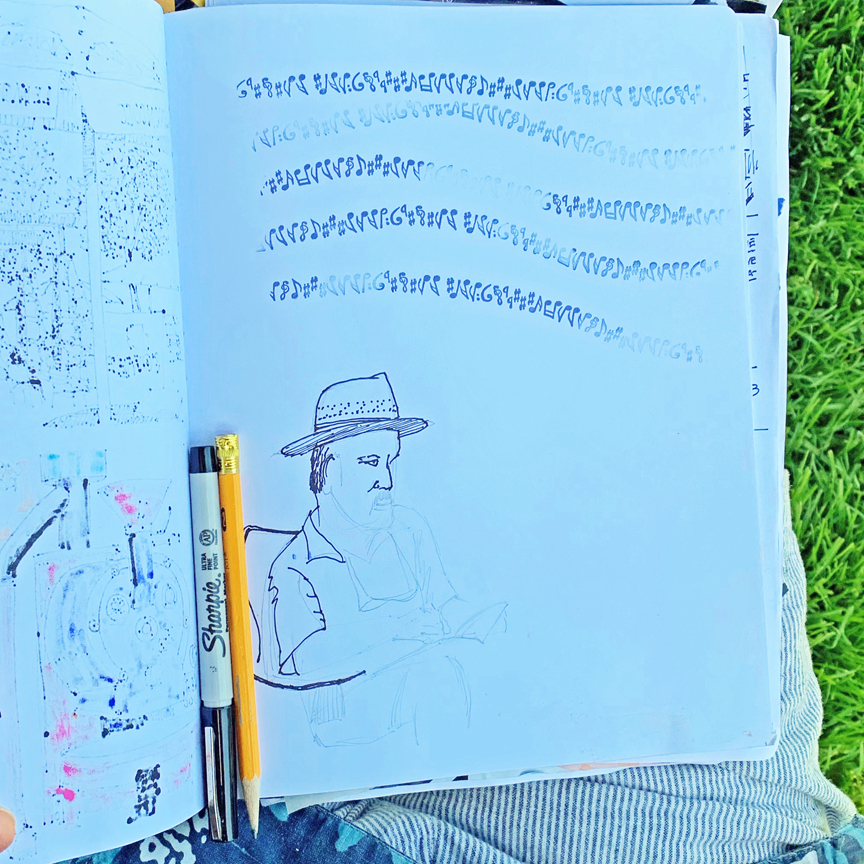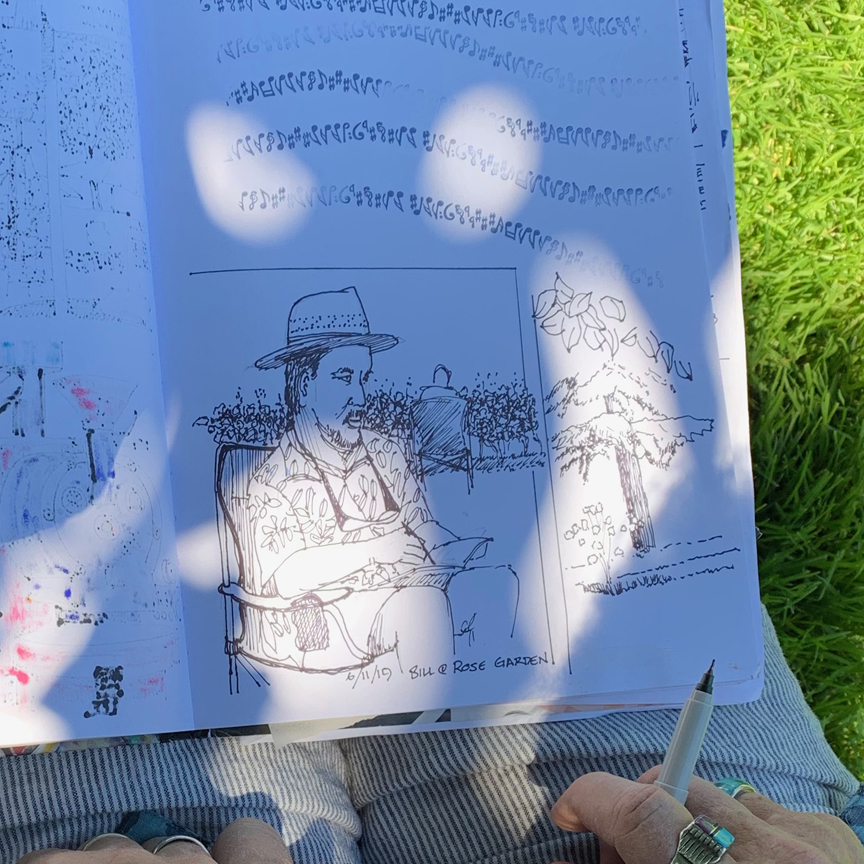 Jim has decided he wants to develop his people drawing skills. So who did he choose for his first victim…uh, model…? Bill!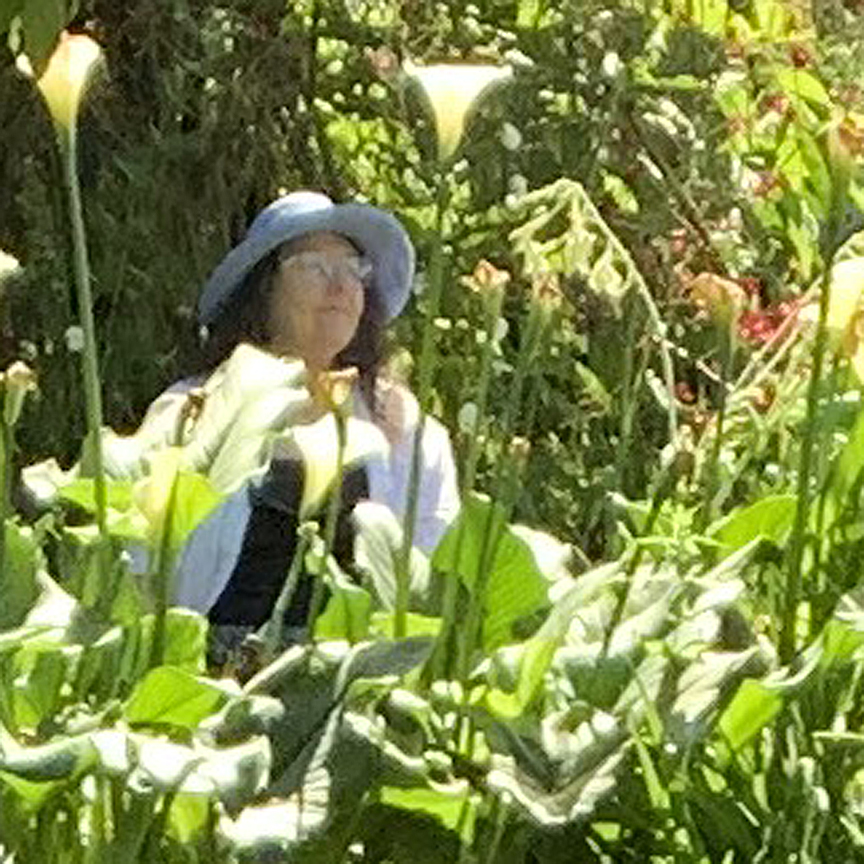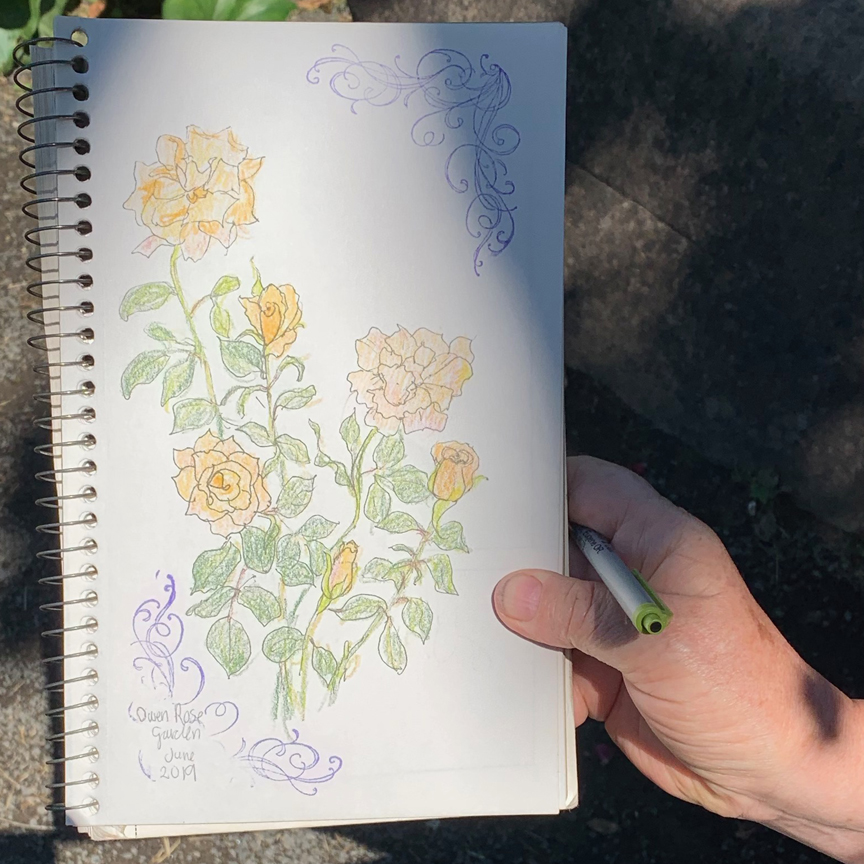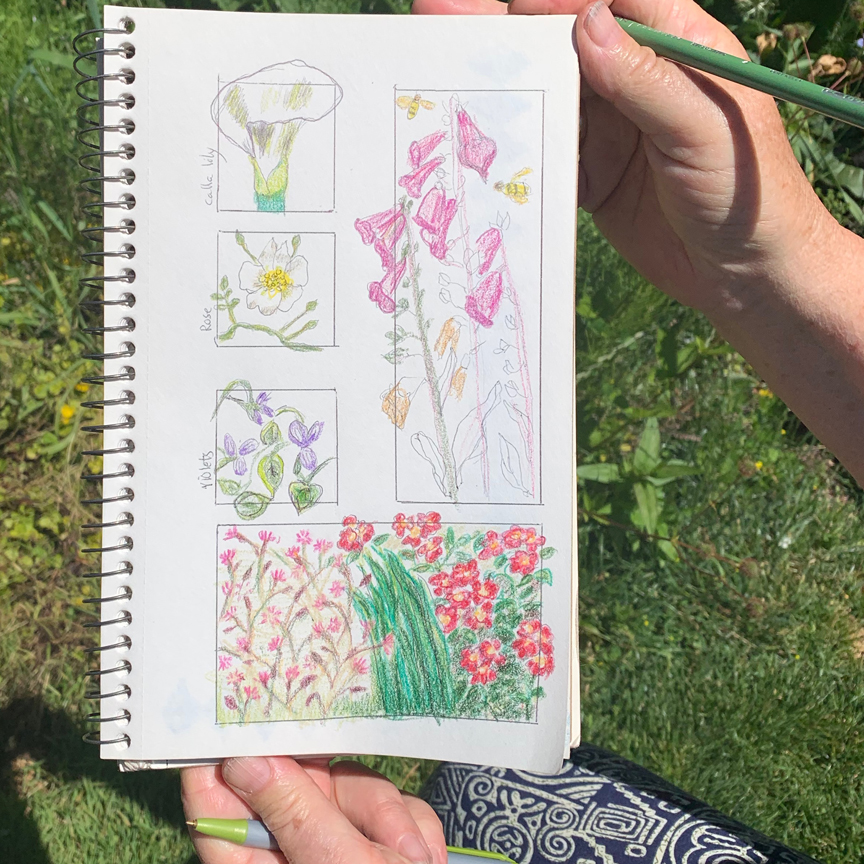 Who's nearly hidden in the calla lilies? Laura! Here's her finished sketch from last time in the garden, and today's sketch.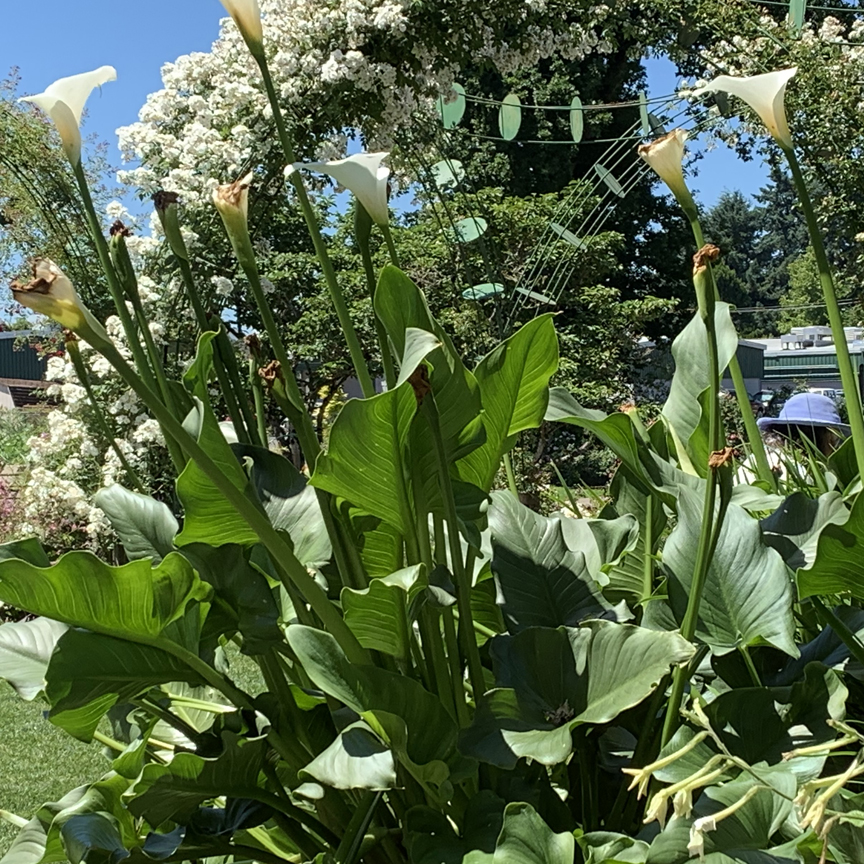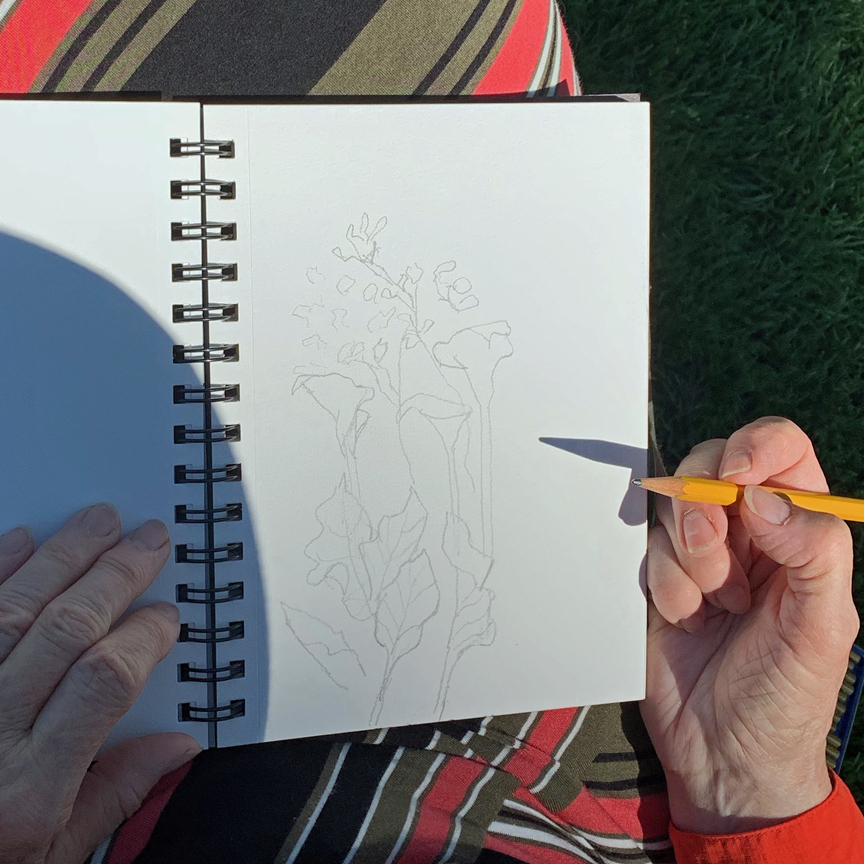 Speaking of calla lilies, here's Ellen's beginning outline sketch – nice.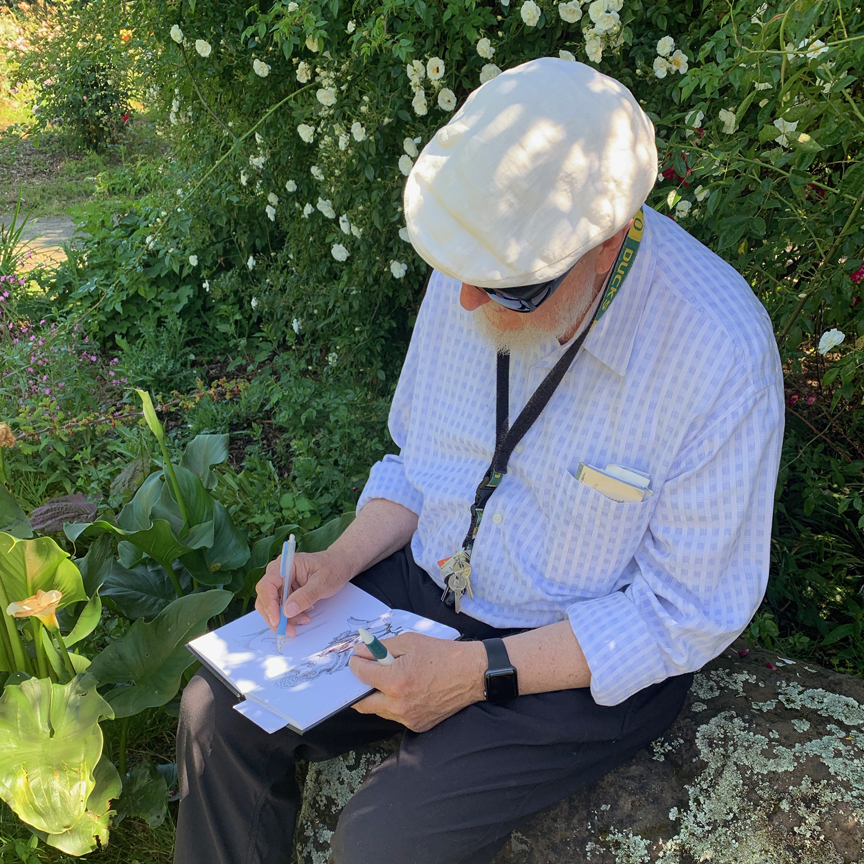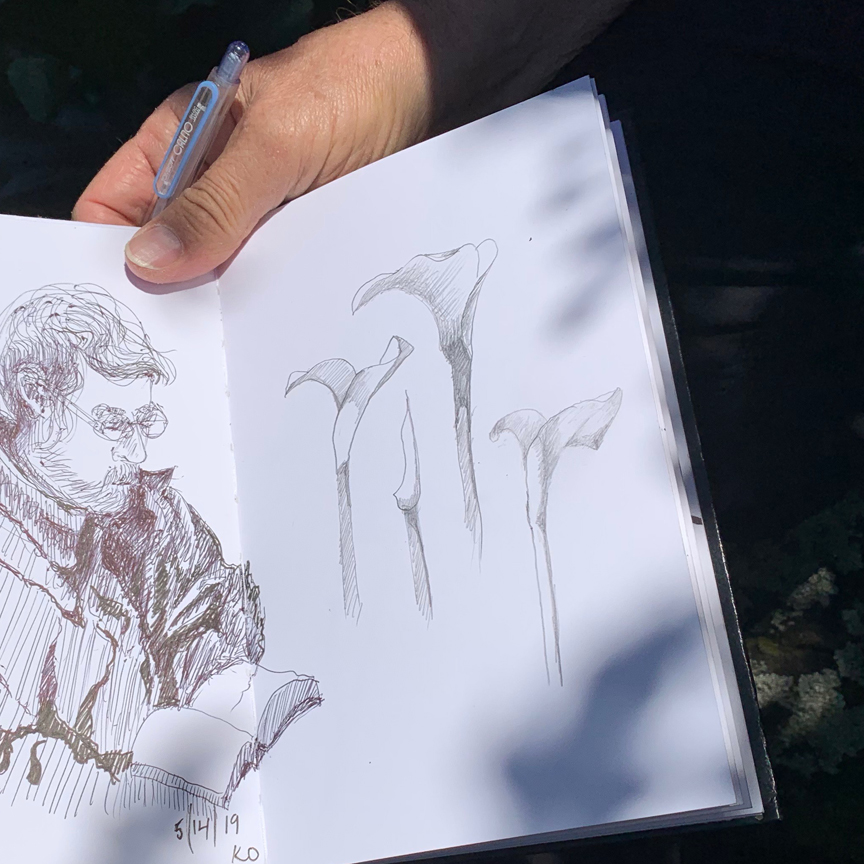 Turned around to discover Ken, also intrigued with the lilies. You can get a peek, too, of his sketch of Danita's husband from another time.