Cortesia Sanctuary, Eugene, OR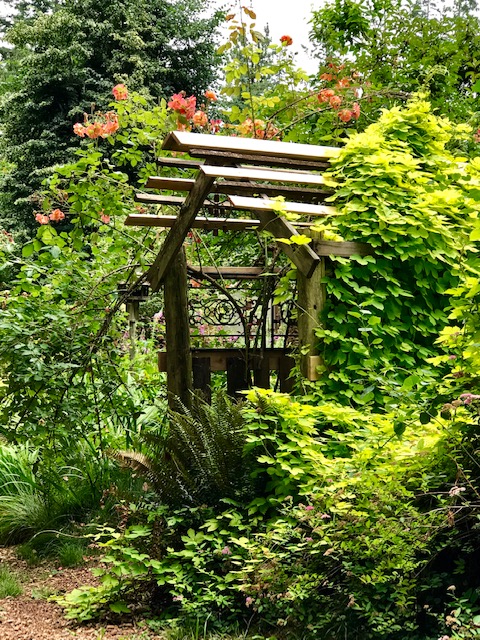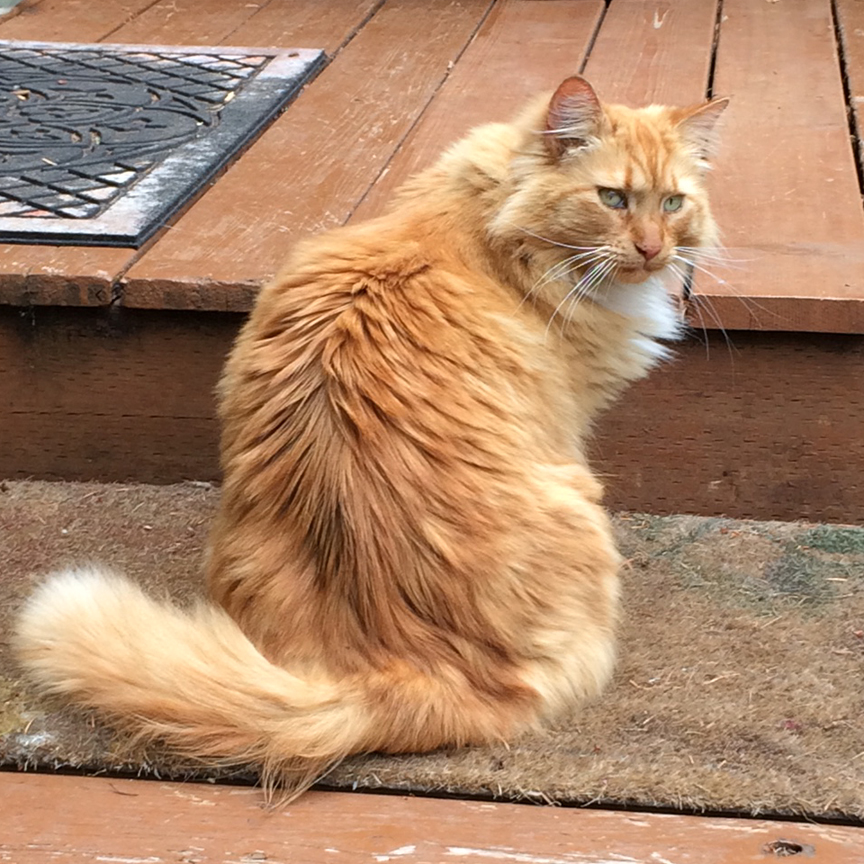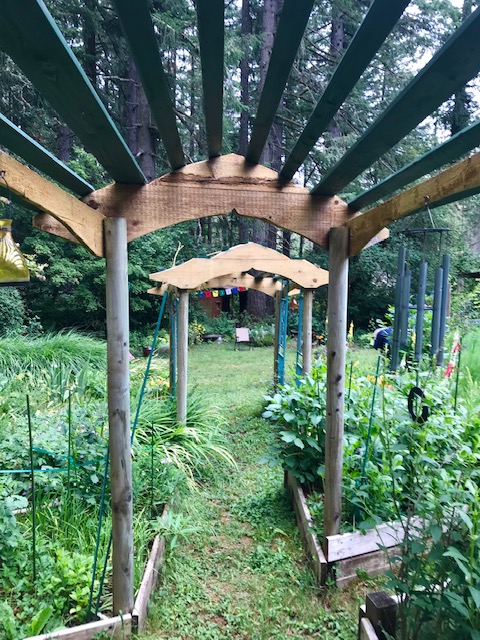 We're back exploring and sketching at Cortesia, while the resident cat keeps us under close supervision.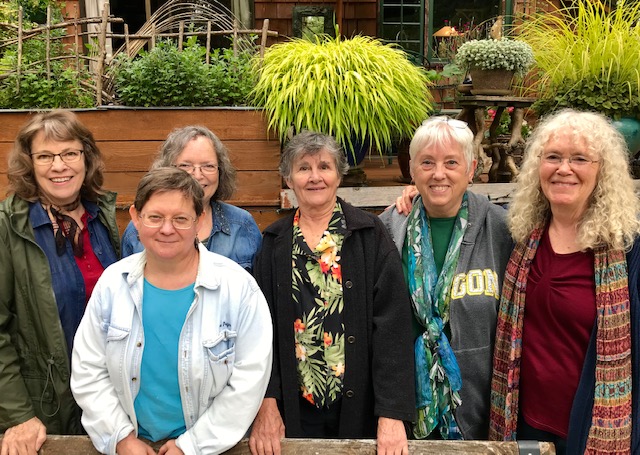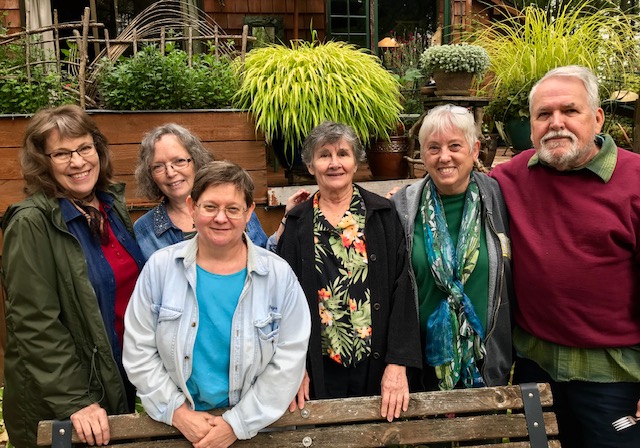 Here's nearly all of us, with the last person the variable: Bev, Daisy, Marsha, Lealan, Jane, Tricia – next photo Bill. The cat didn't do pics.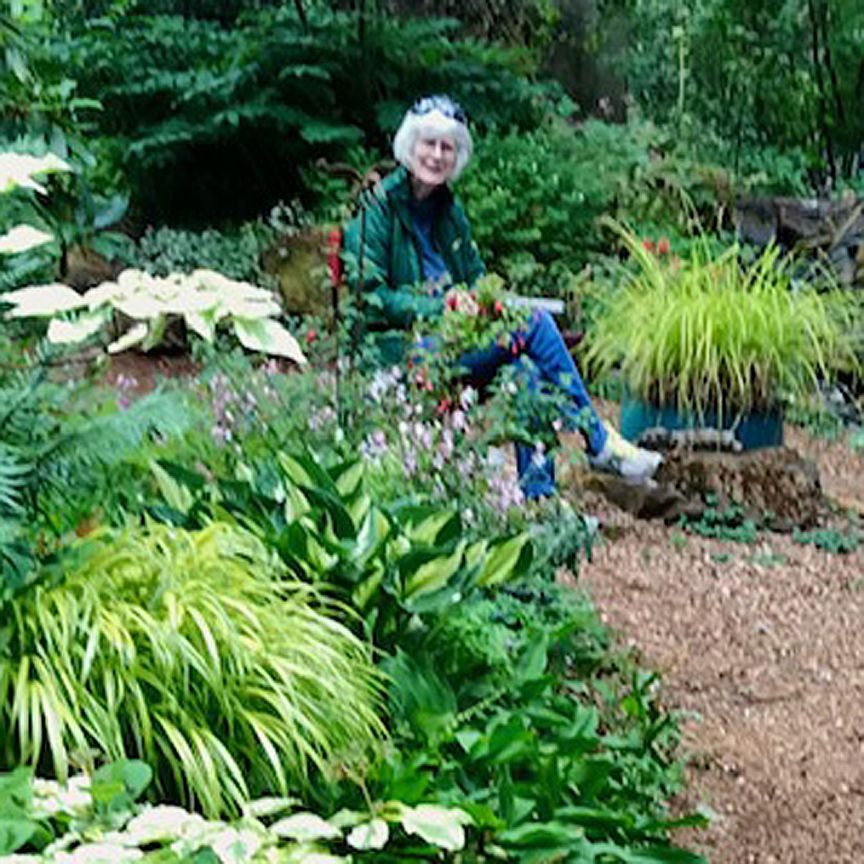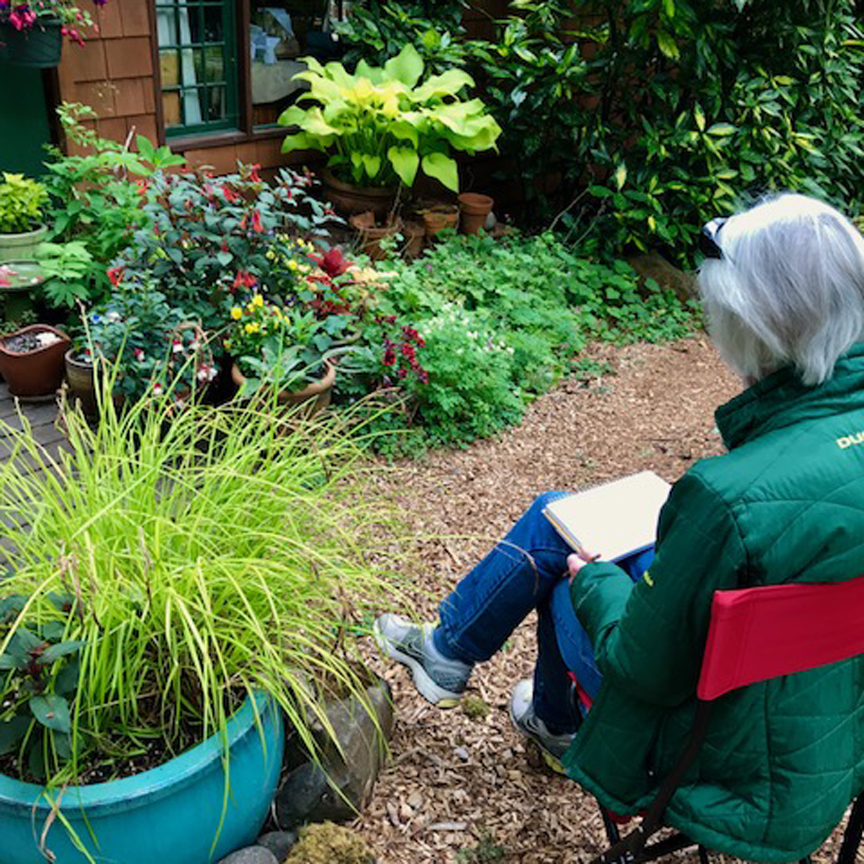 Liz left early so didn't get in the group photo. Here's what she was sketching, which also eluded photography in the bottom group shot.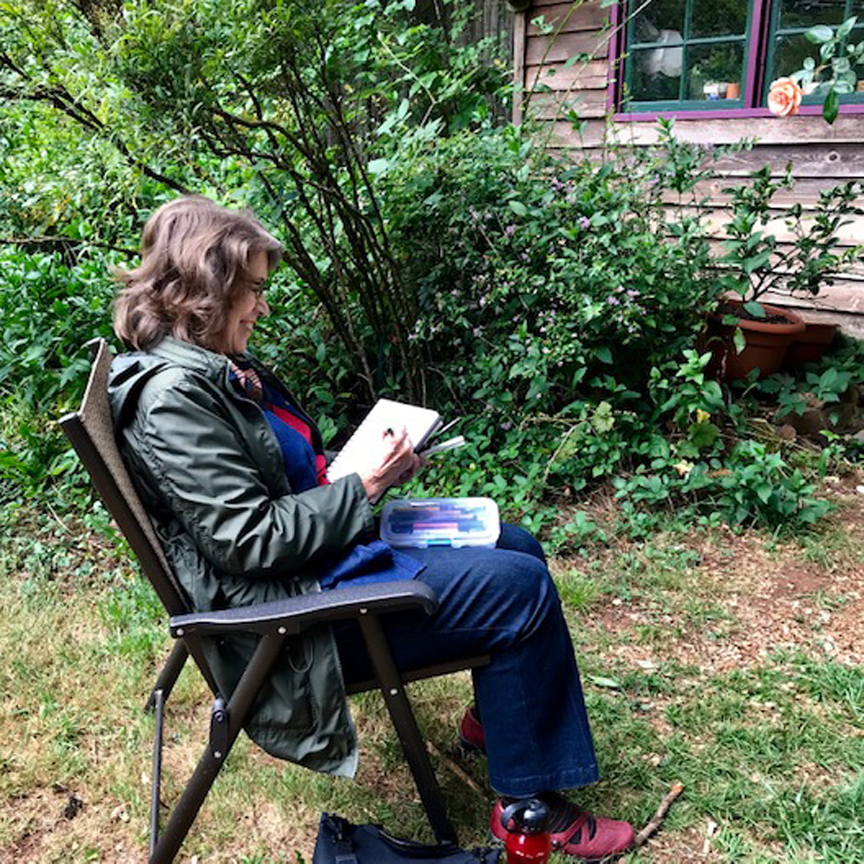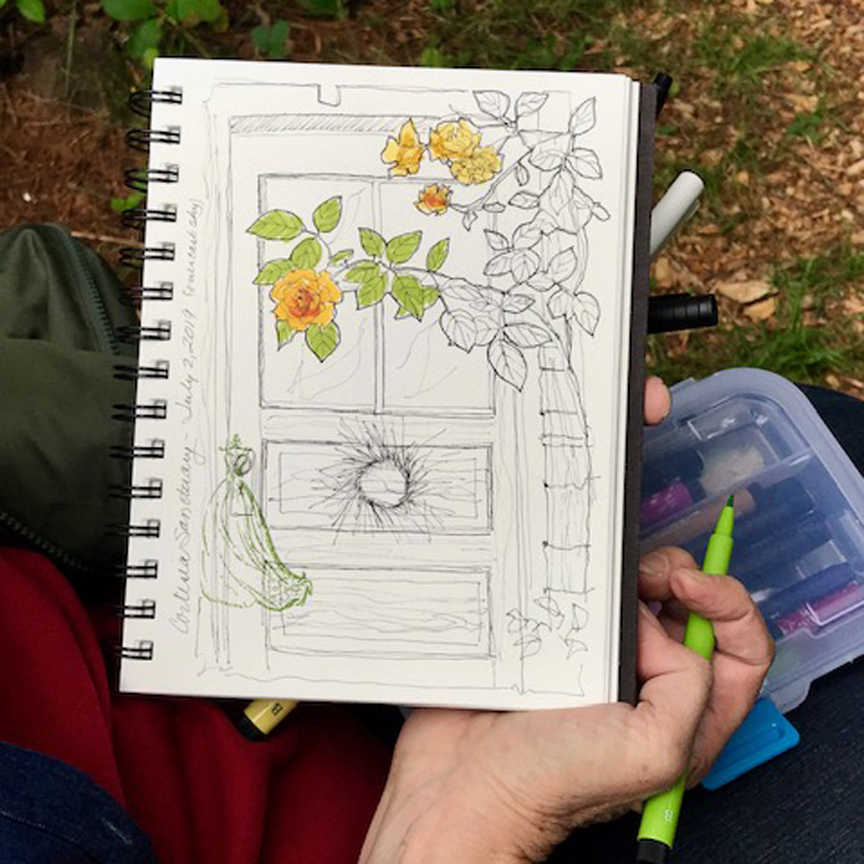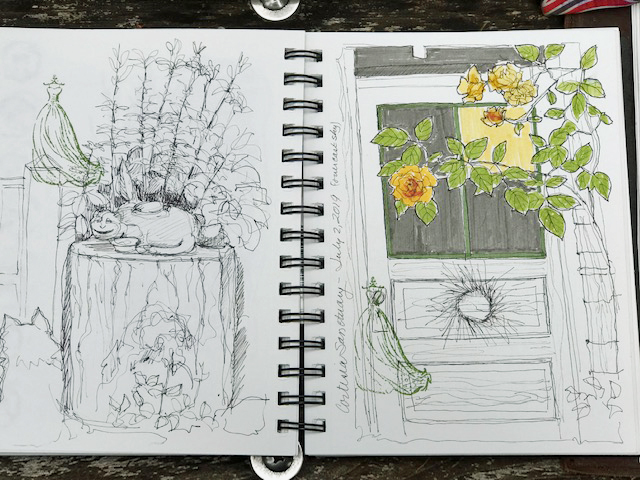 Bev was sketching the cabin door decor, then another scene caught her eye. Interesting use of negative space for dimension. It pops!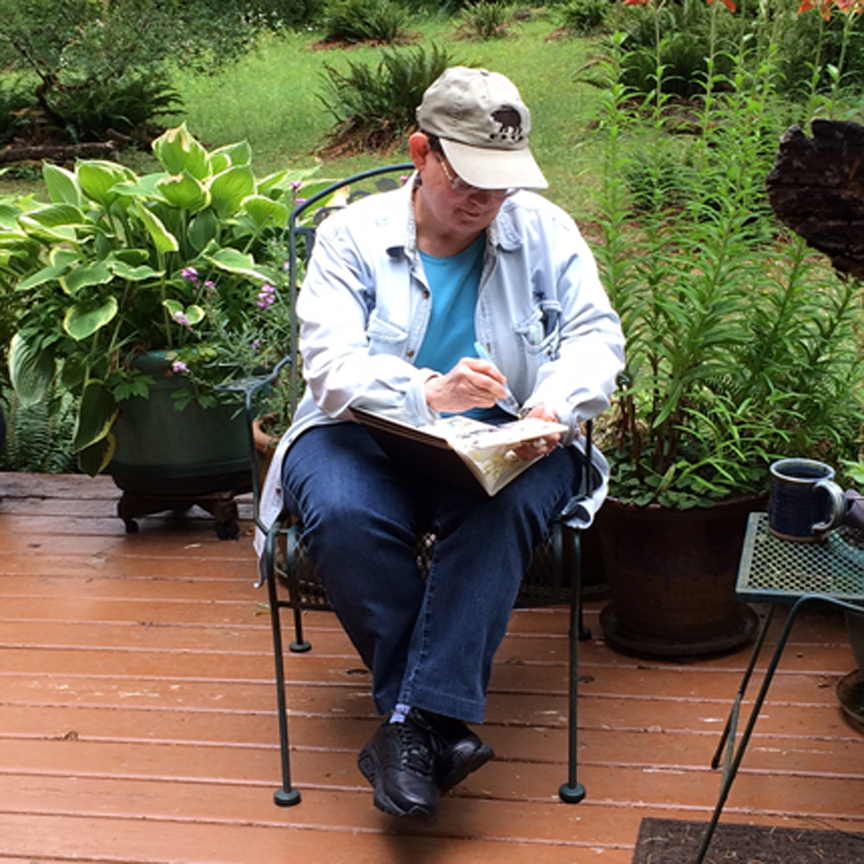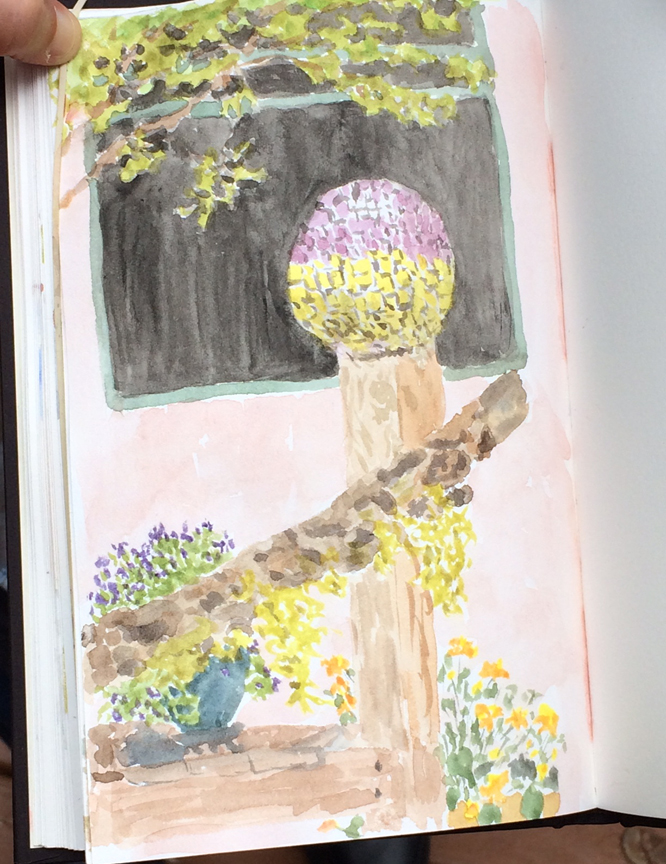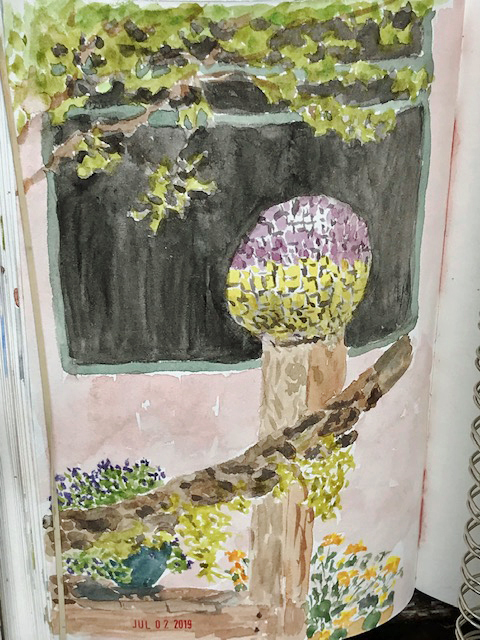 Daisy courageously took on sketching a mosaic mirrored tile ball – how to do it, was the challenge. And it turned out well, too.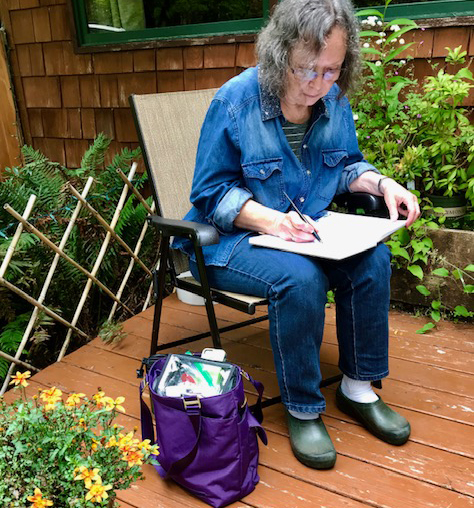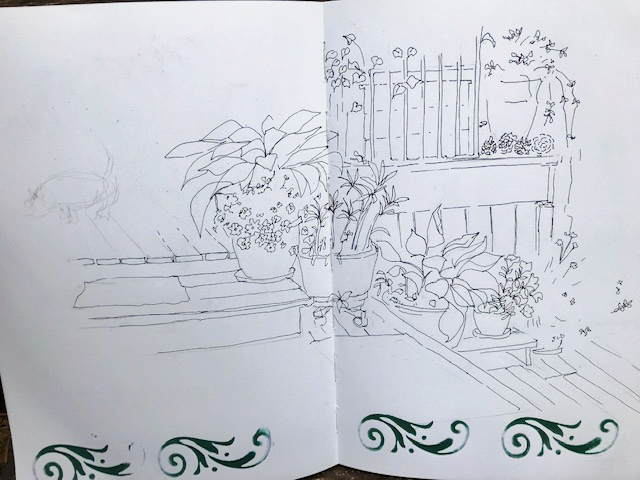 Marcia was fascinated with all the plants in pots on the different levels of the deck in front of her – line drawing very nicely done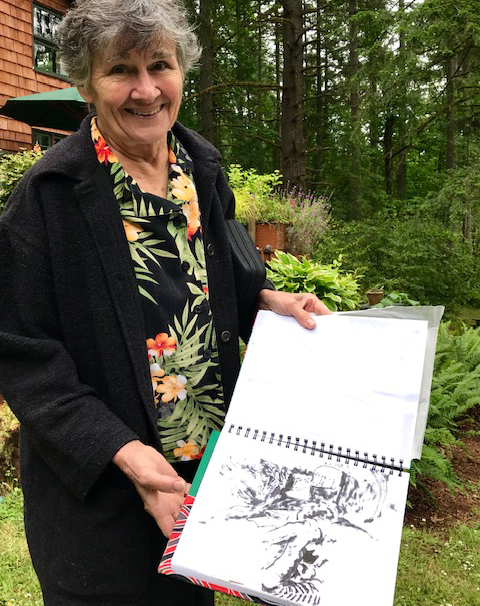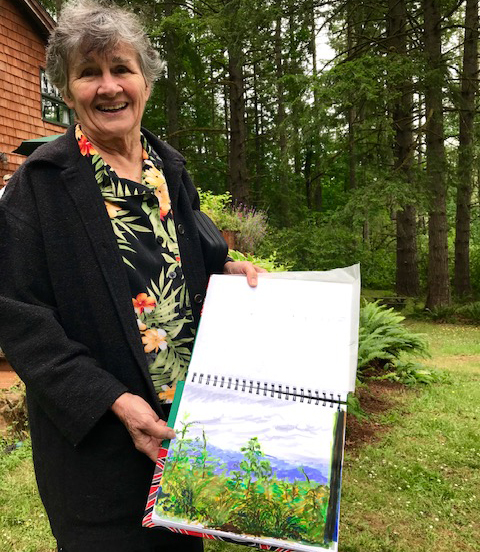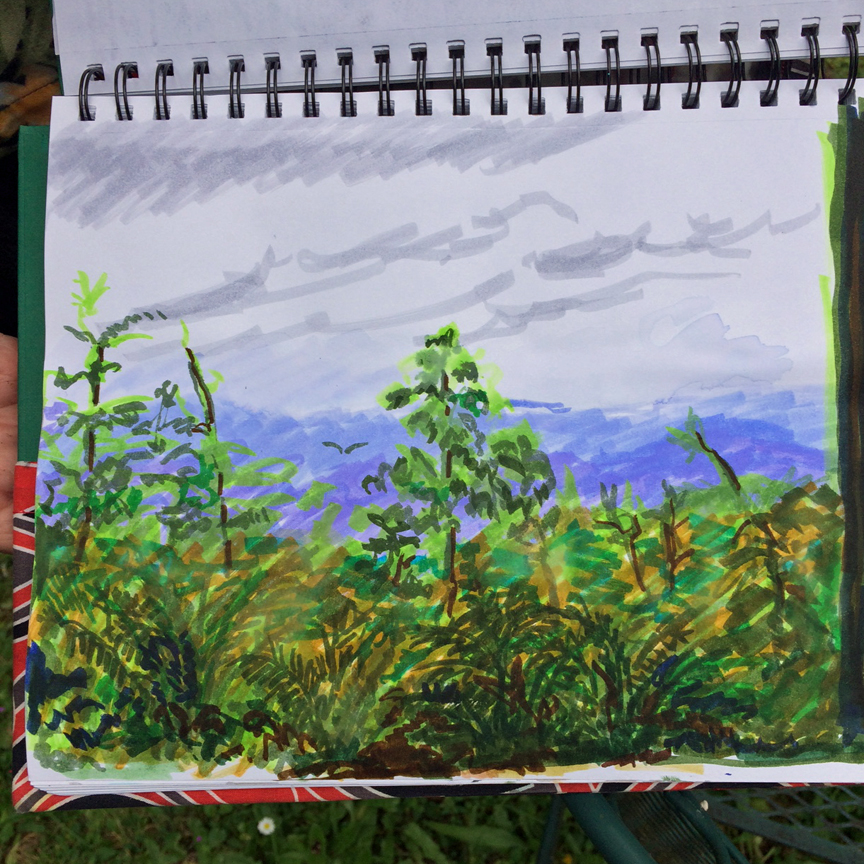 Lealan is still having a great time using Tombow markers. They were certainly fitting for the flow of layered colors all around her here.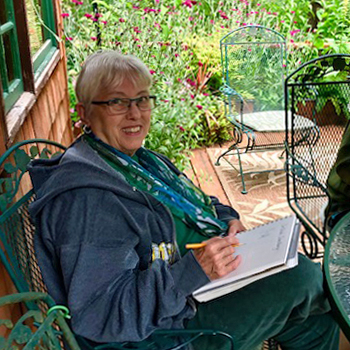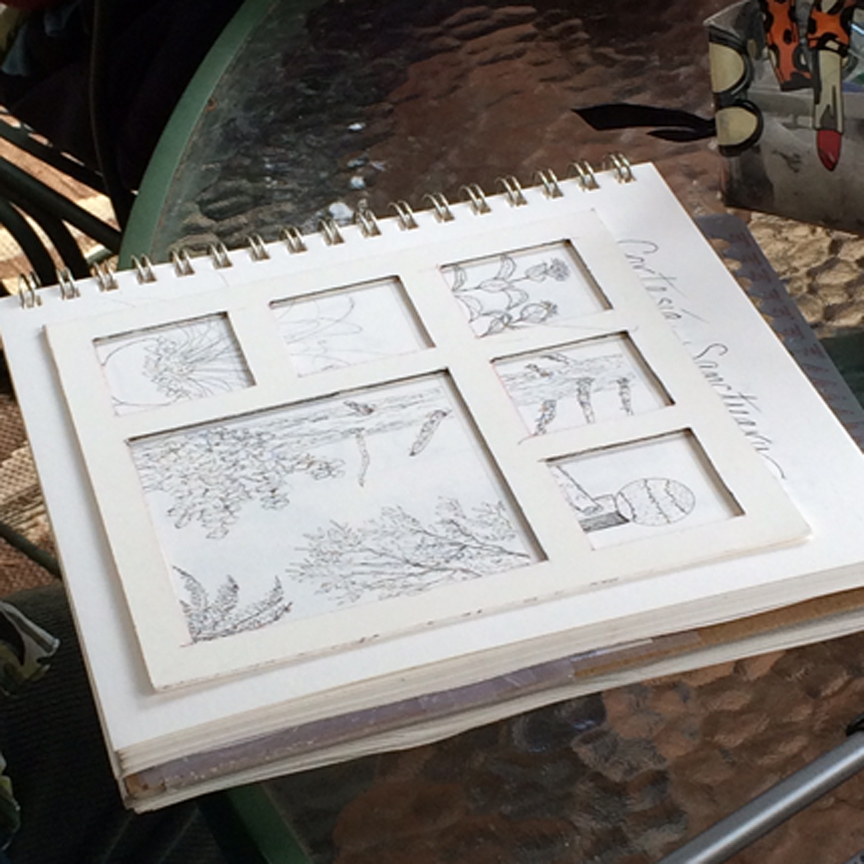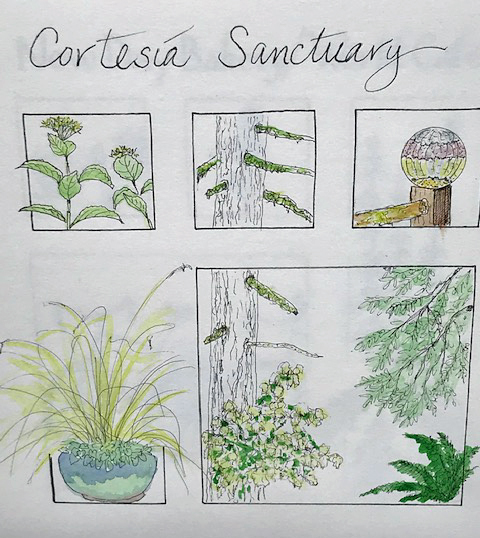 Jane says that when you just can't figure out what to draw in a big scene, resort to the frames format and do small focus items!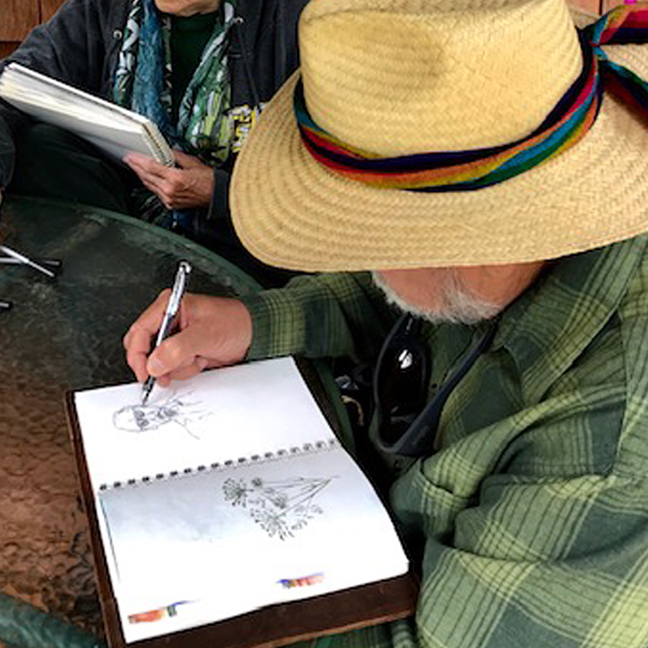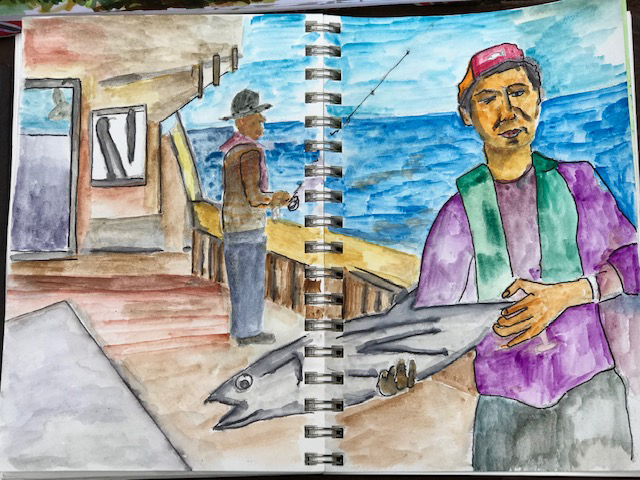 Bill started out with a portrait sketch, then began a design for his son's birthday card – what's a salmon look like, anyway? Great!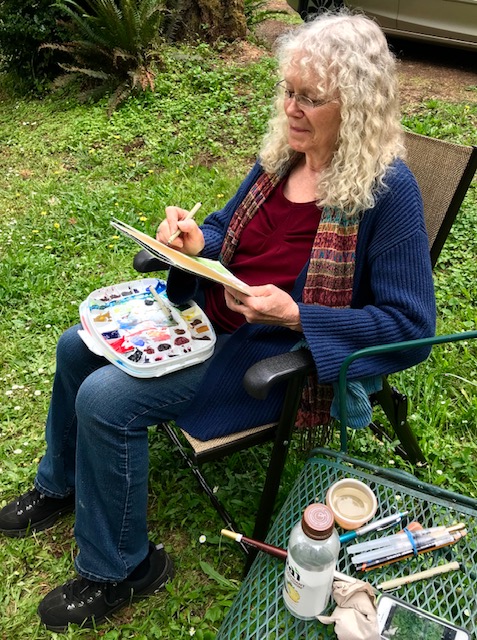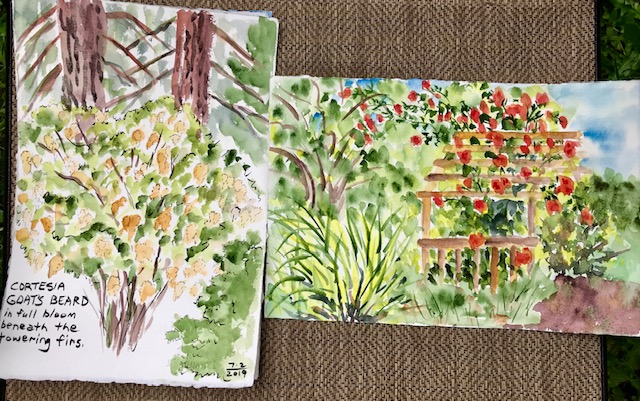 Tricia, our host, found time to complete two sketches – what a delight for her to be able to share her sanctuary in different forms.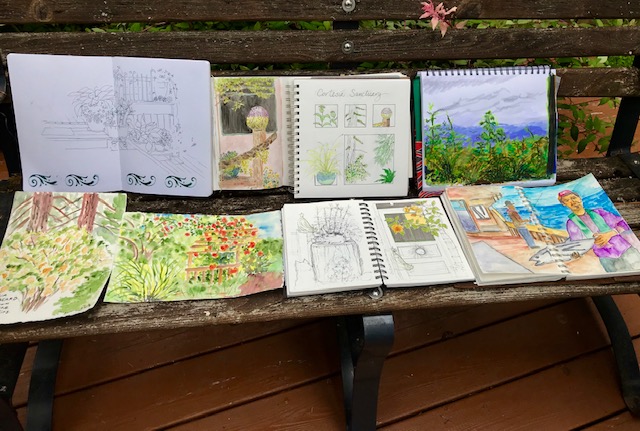 From the bottom left: Tricia, Tricia, Bev, Bill; top: Marcia, Daisy, Jane, and Lealan.  We thoroughly enjoyed being in this wonderful space!