University of Oregon campus, Eugene, OR
We met in front of the Knight Library, and ended up at the EMU.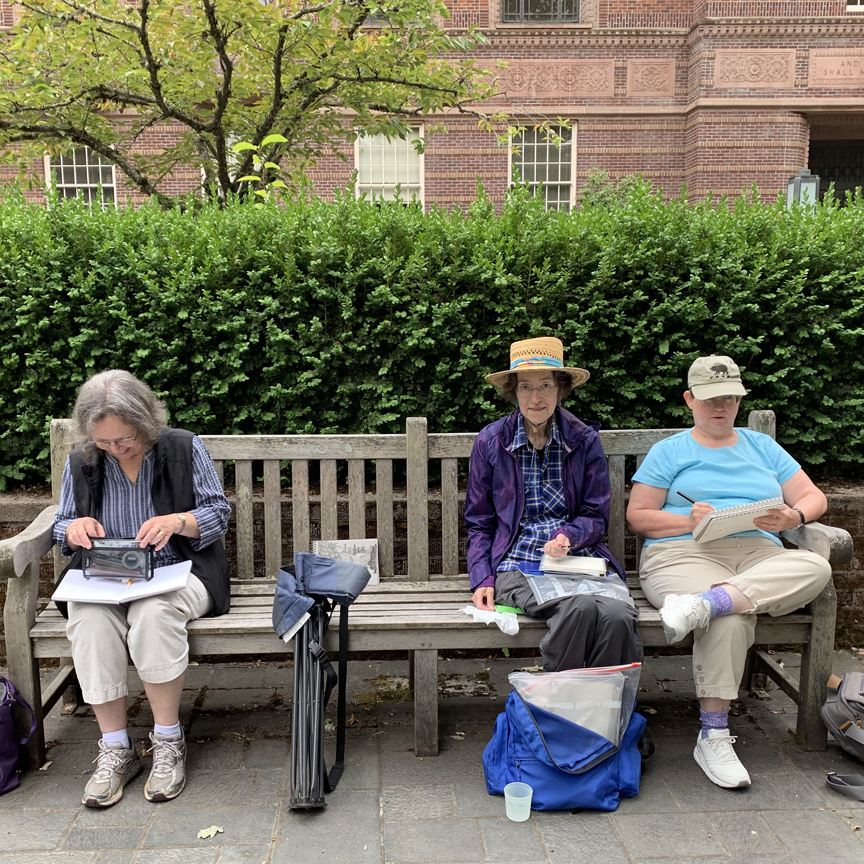 .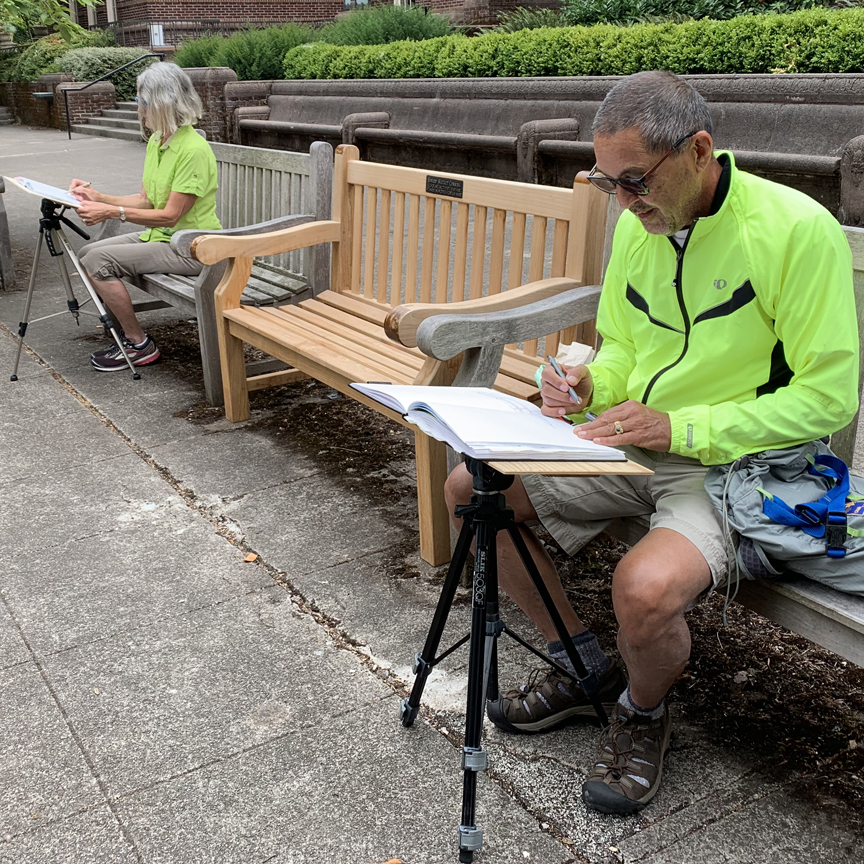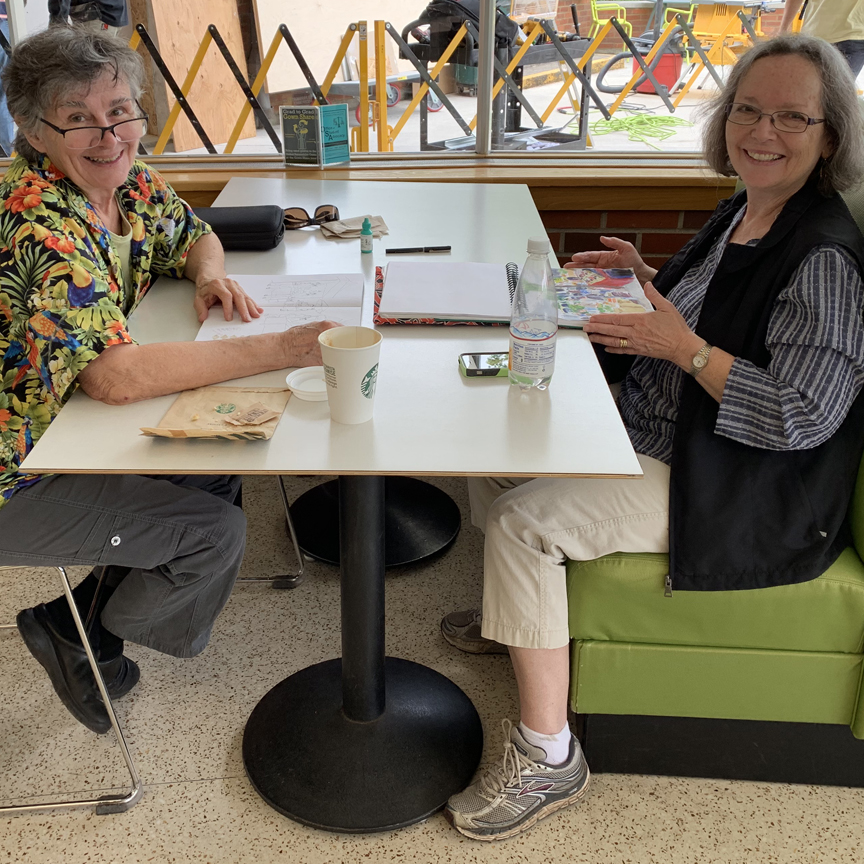 Marsha, Peggy, Daisy; Sandy, Hugh; Lealan and Marsha again!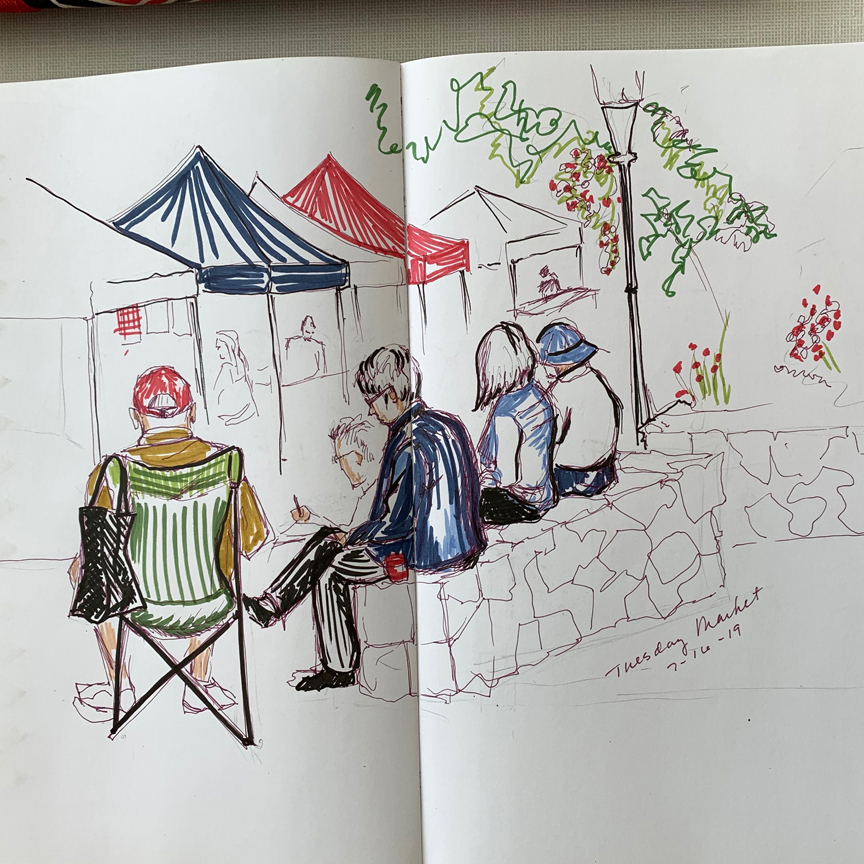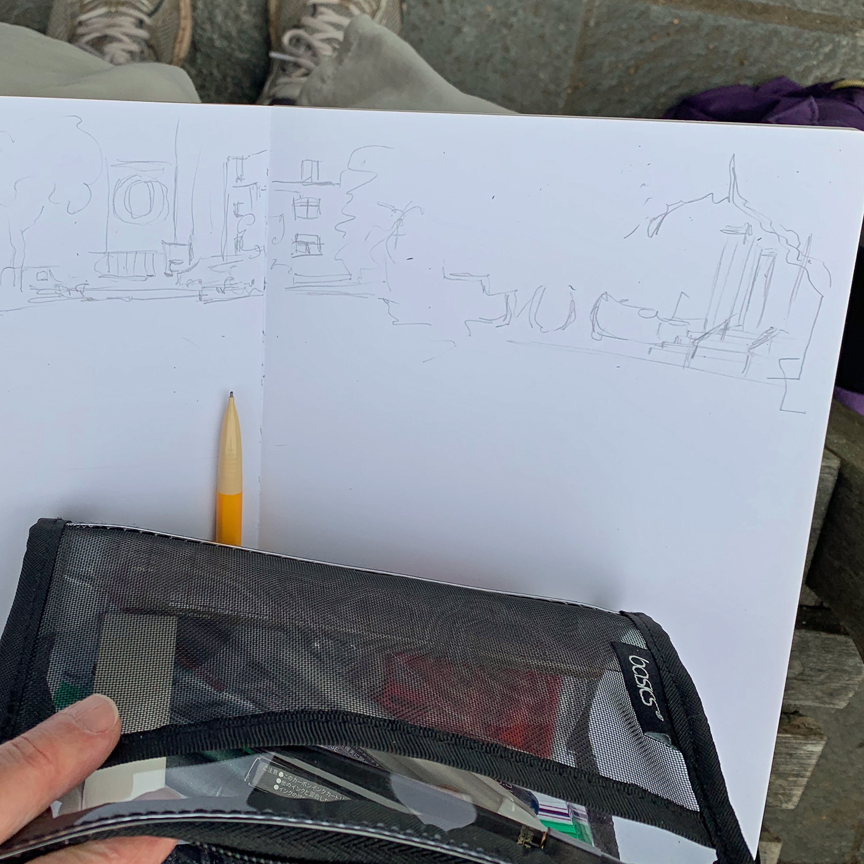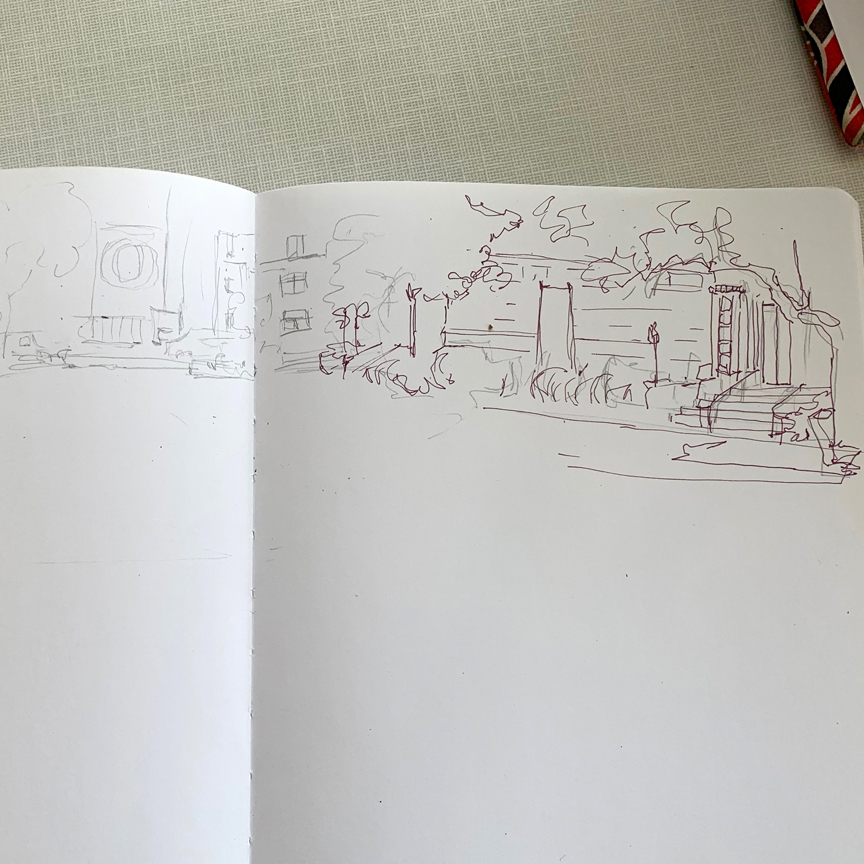 Marsha was showing Lealan a previous sketch full of lively color. Her view today was frustrating in its overwhelming detail.  What to do!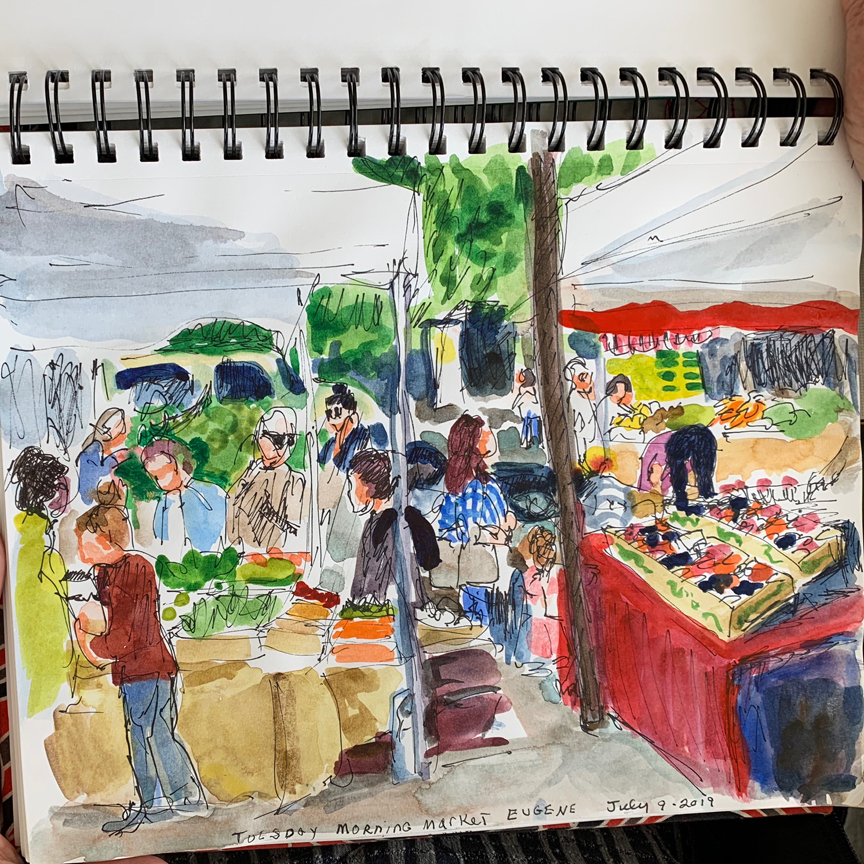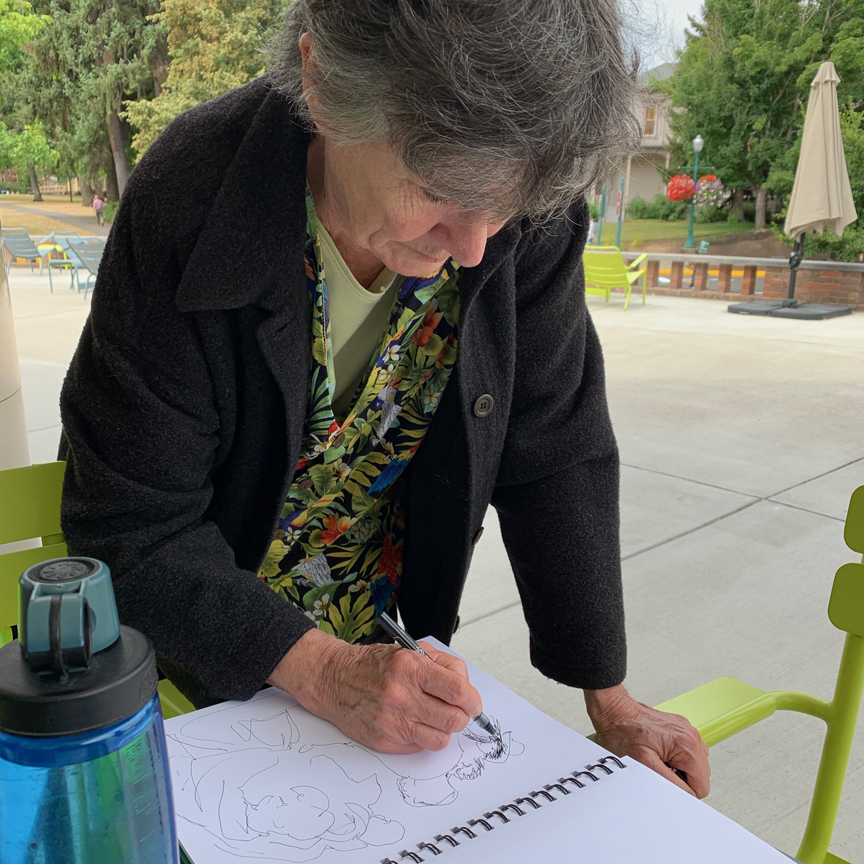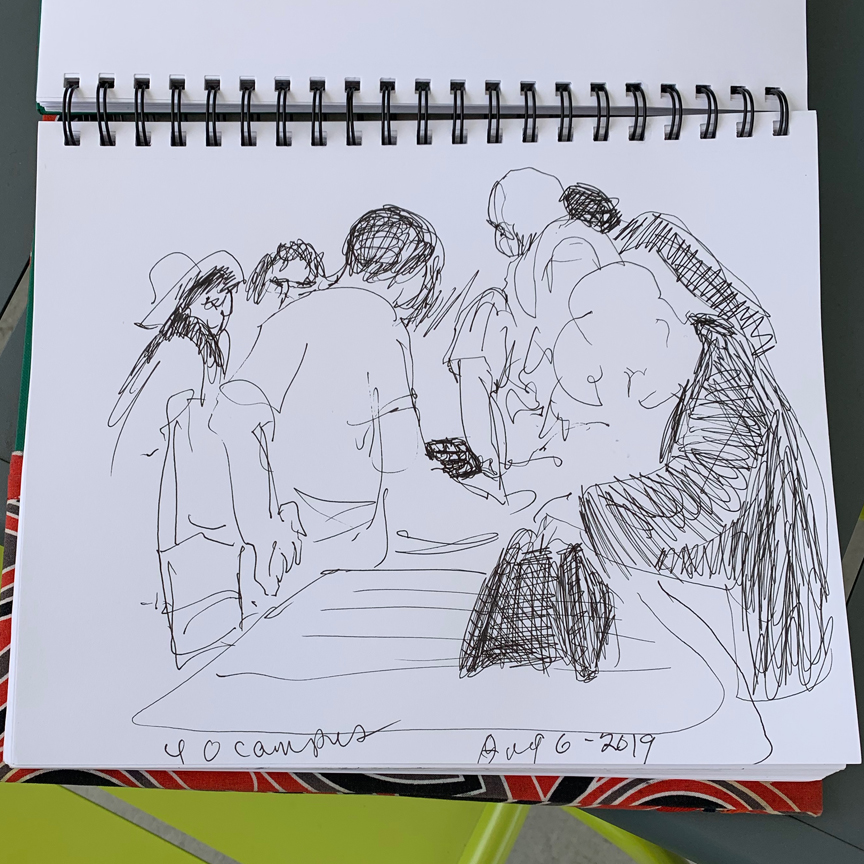 Lealan wasn't wild about her previous sketch in watercolor, then went on to do a lightening quick ink sketch of all of us at the EMU!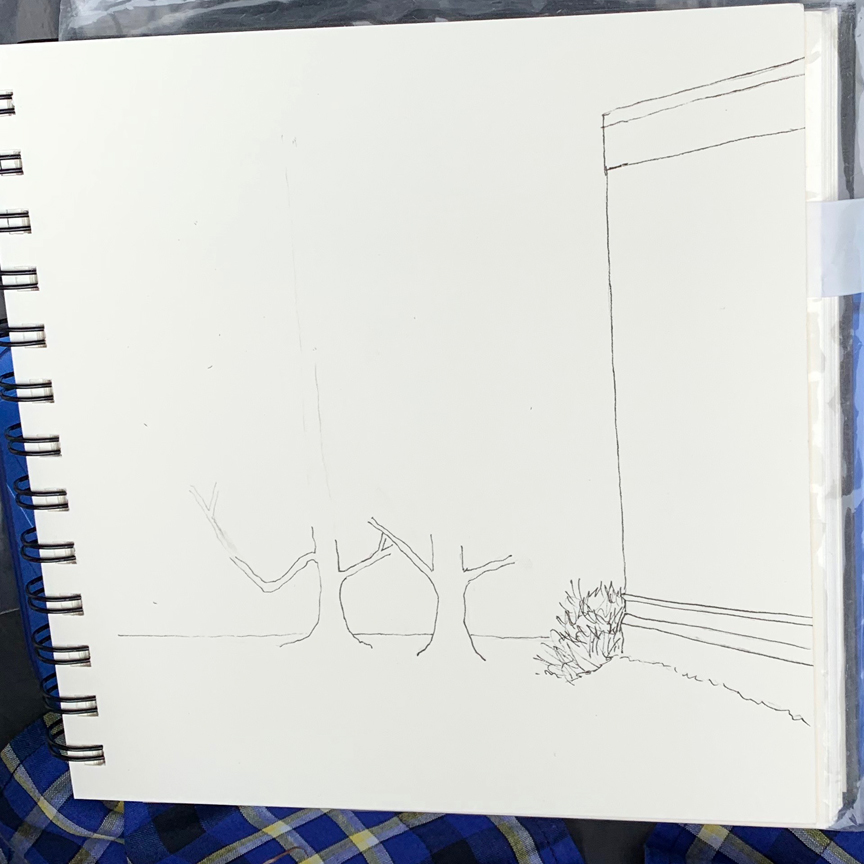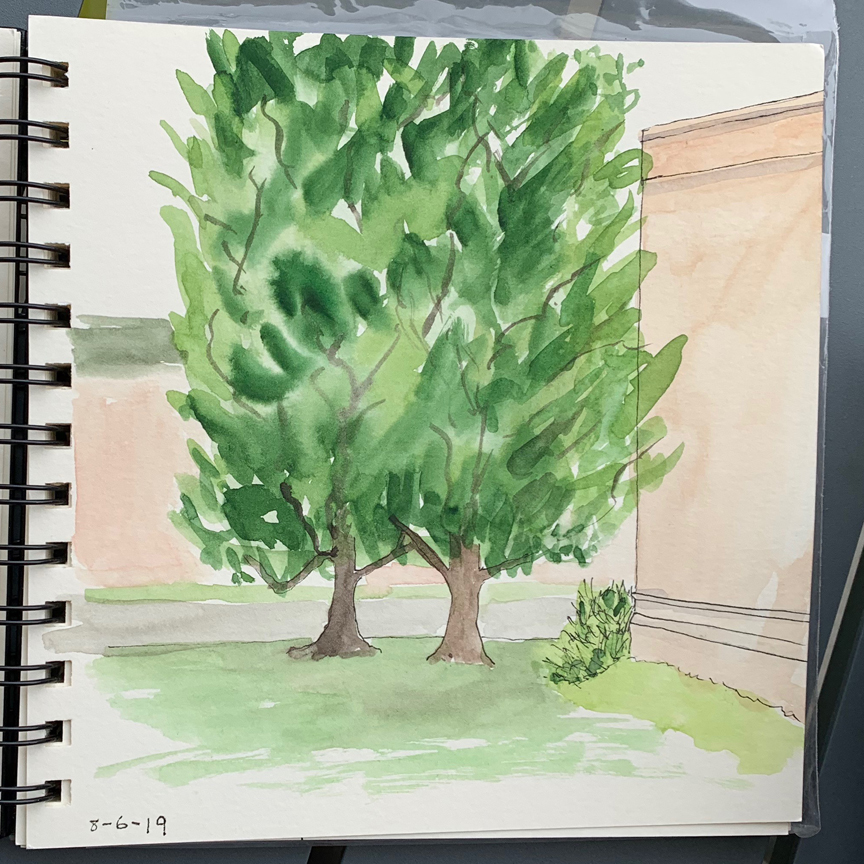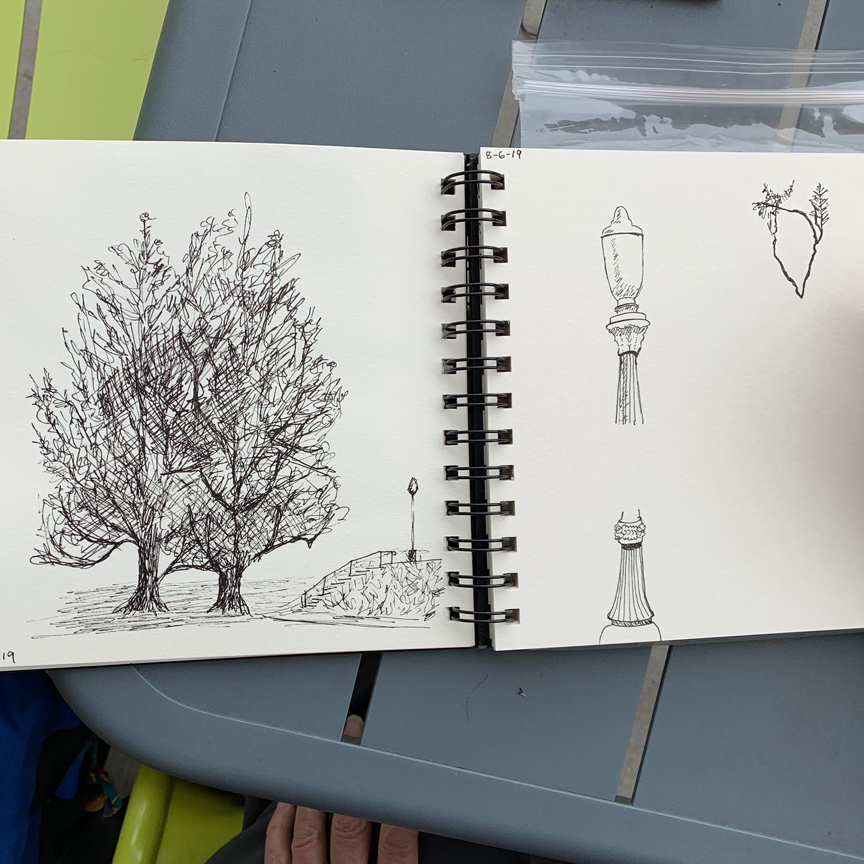 Peggy is a plein air painter used to big brushes and lots of pigment, so a sketcher's world is a challenge for her. Great b&w ink sketch!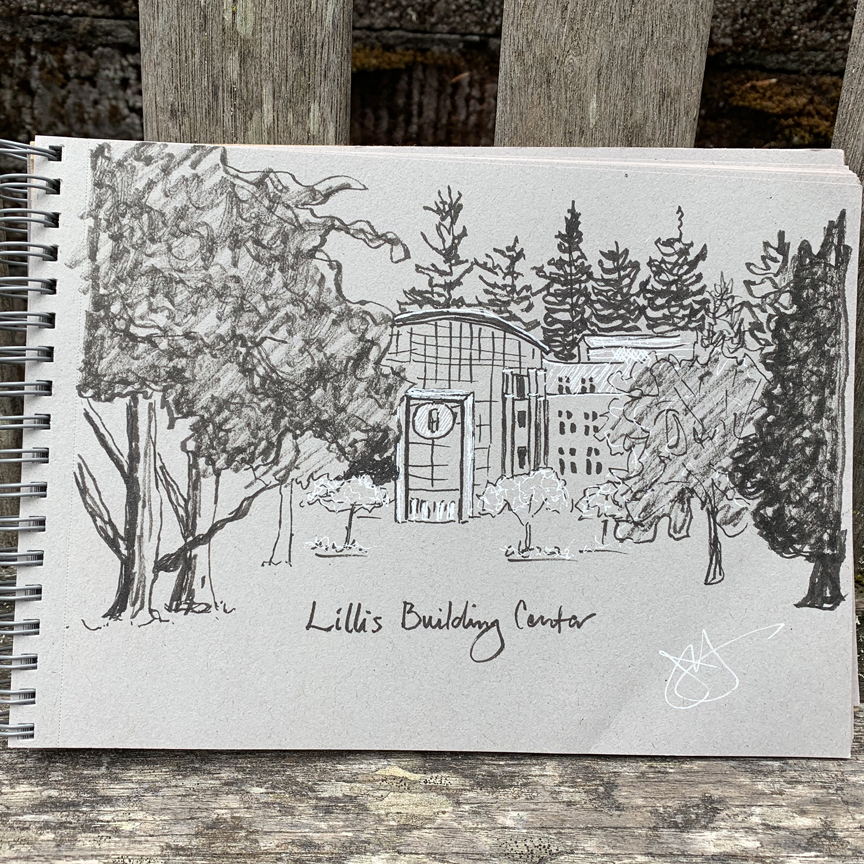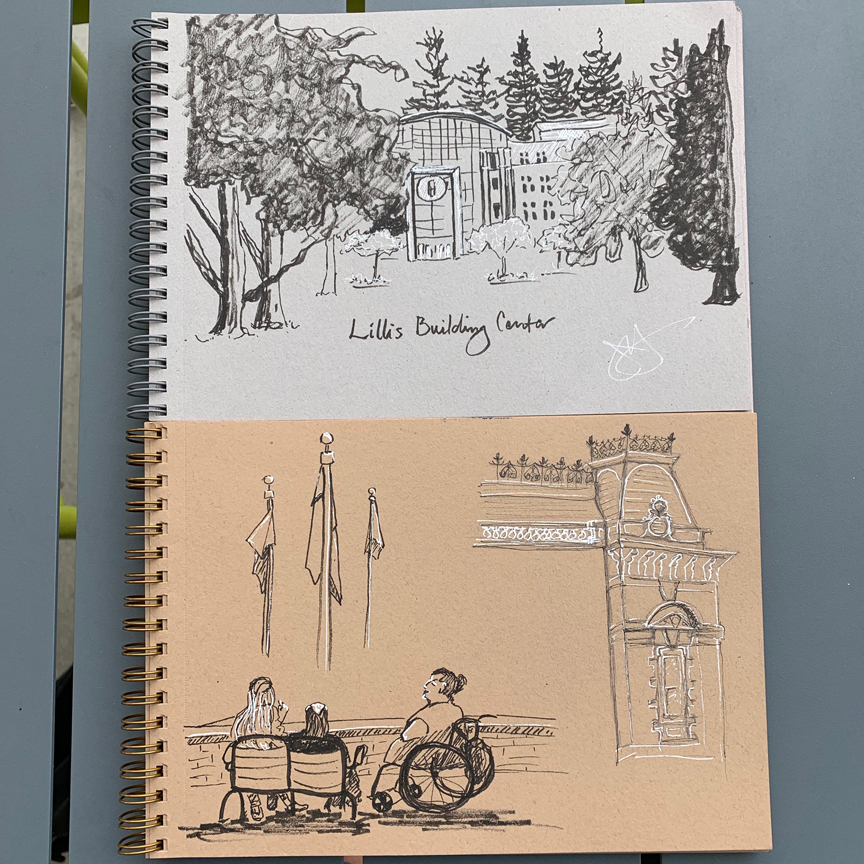 Jane sketched from the library looking across the quad, then did a bit of old Villard Hall, ending up at the EMU with students & flags.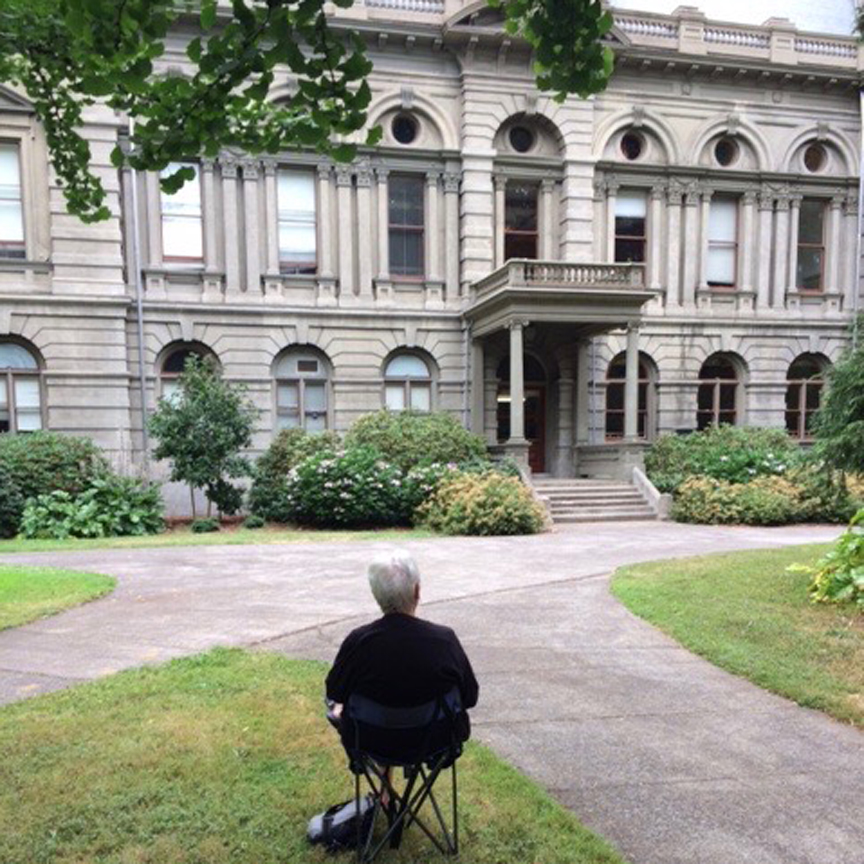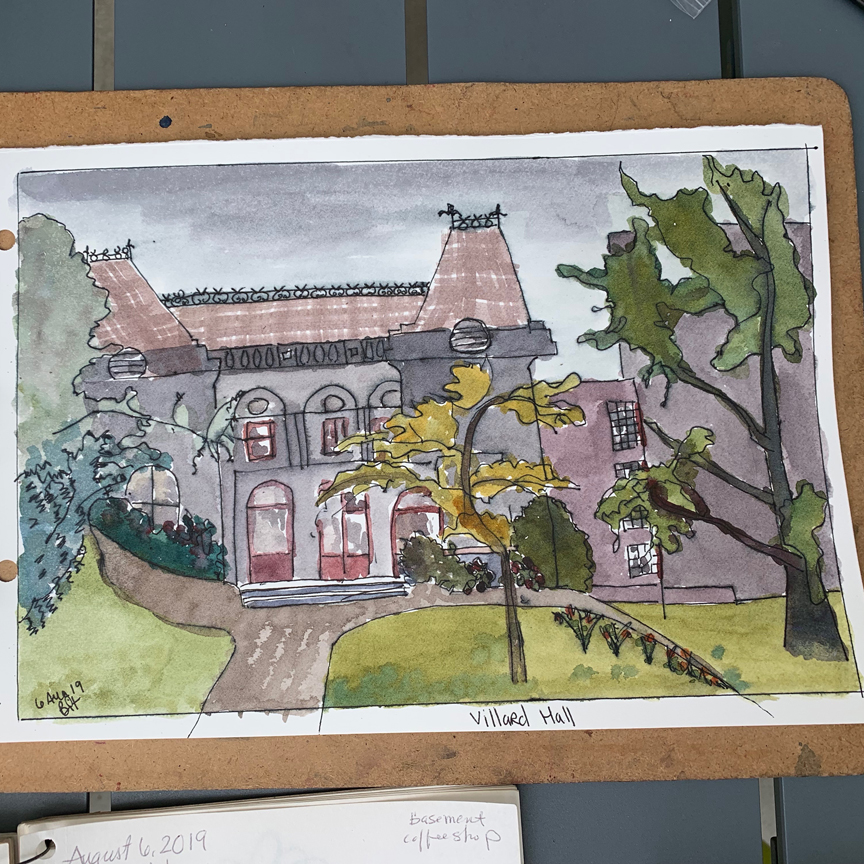 Here's Jane's view of Villard Hall, and Bitty's watercolor and ink rendition.  The ink on top of loose watercolor really makes it pop.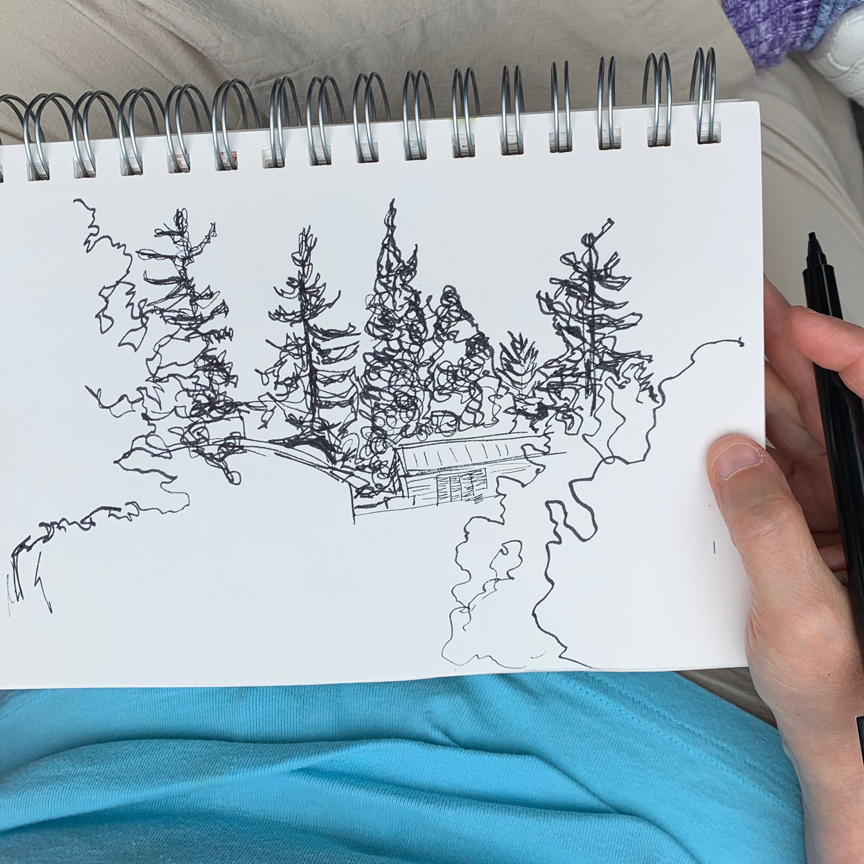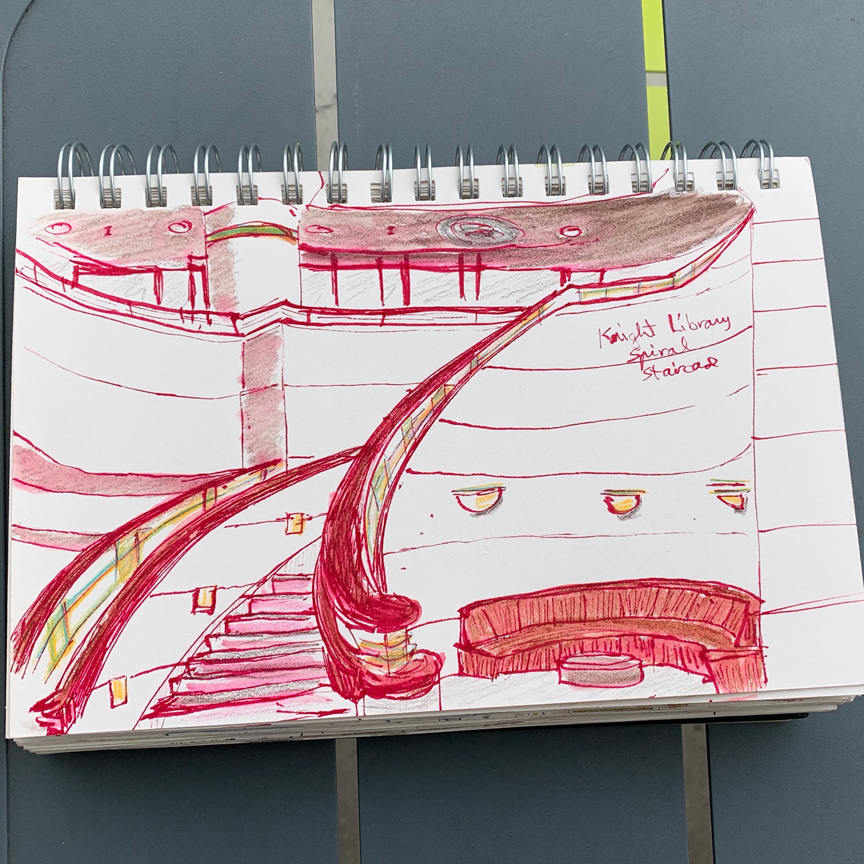 Daisy sketched the Lillis Center, then went into the library and tackled a curving staircase – wow! what a challenge, & in red marker!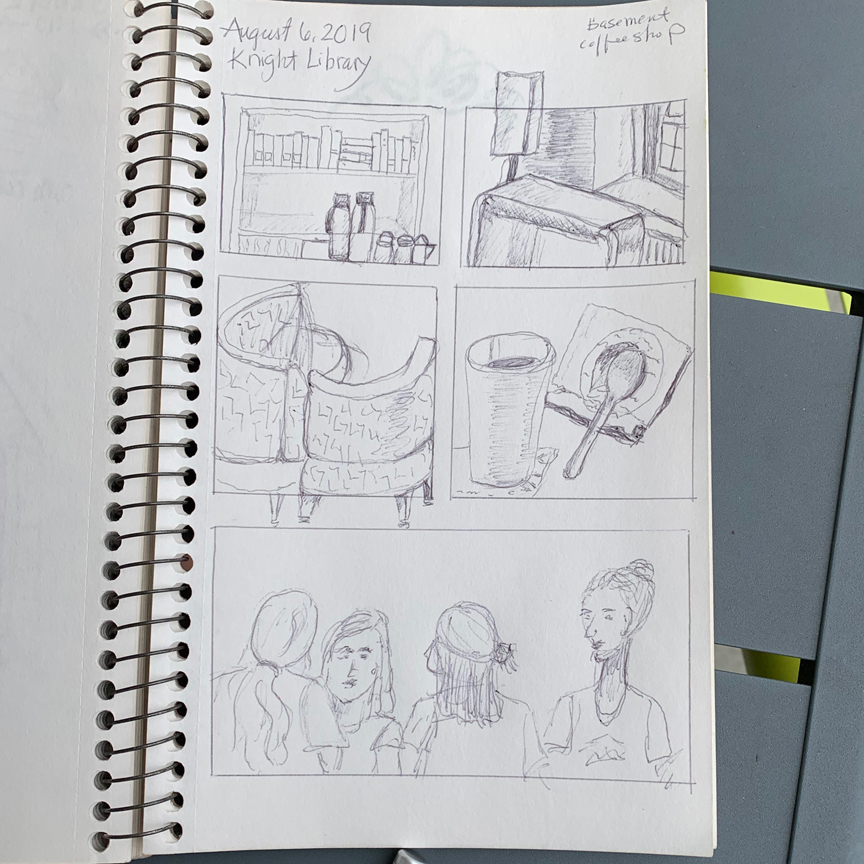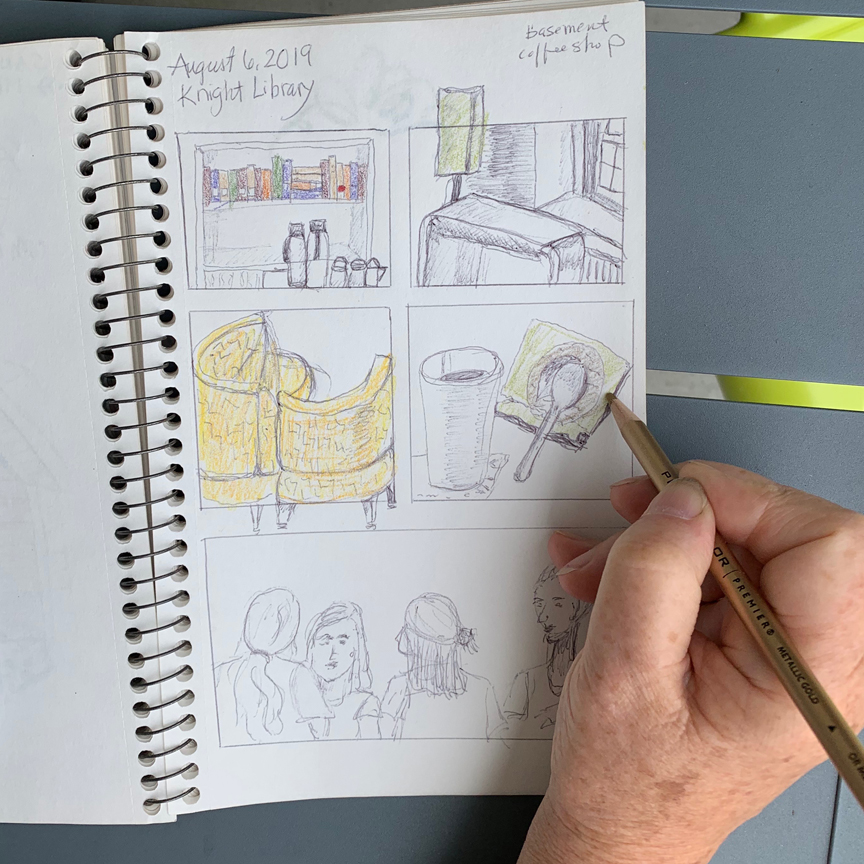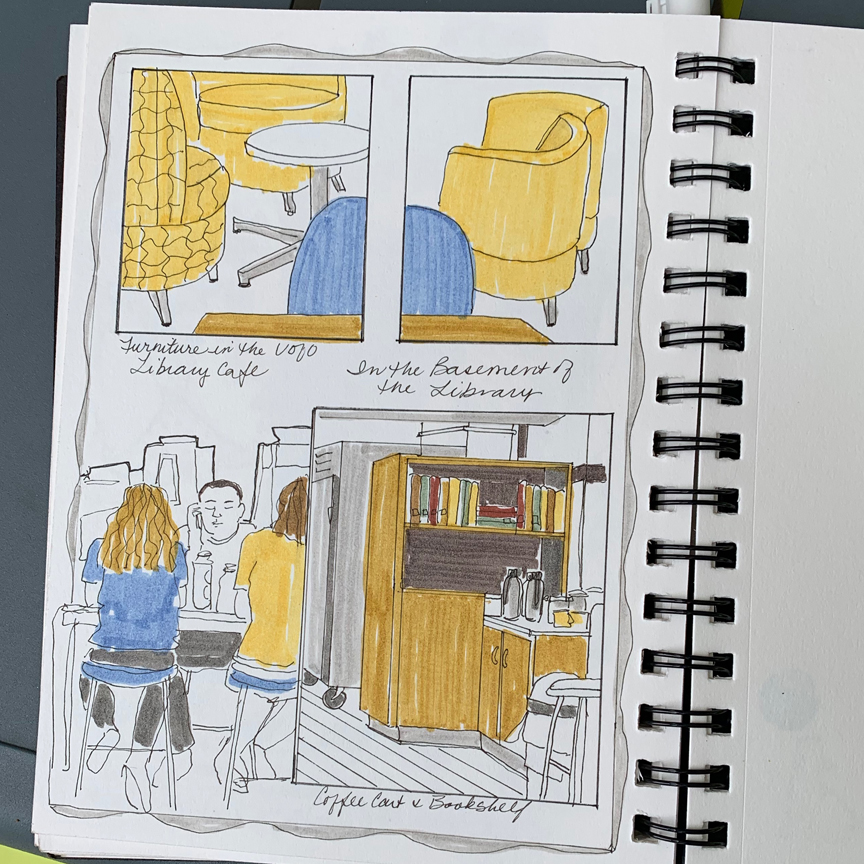 Laura and Bev were downstairs in the library, too. What a difference color makes in a sketch – Laura using colored pencils, Bev markers.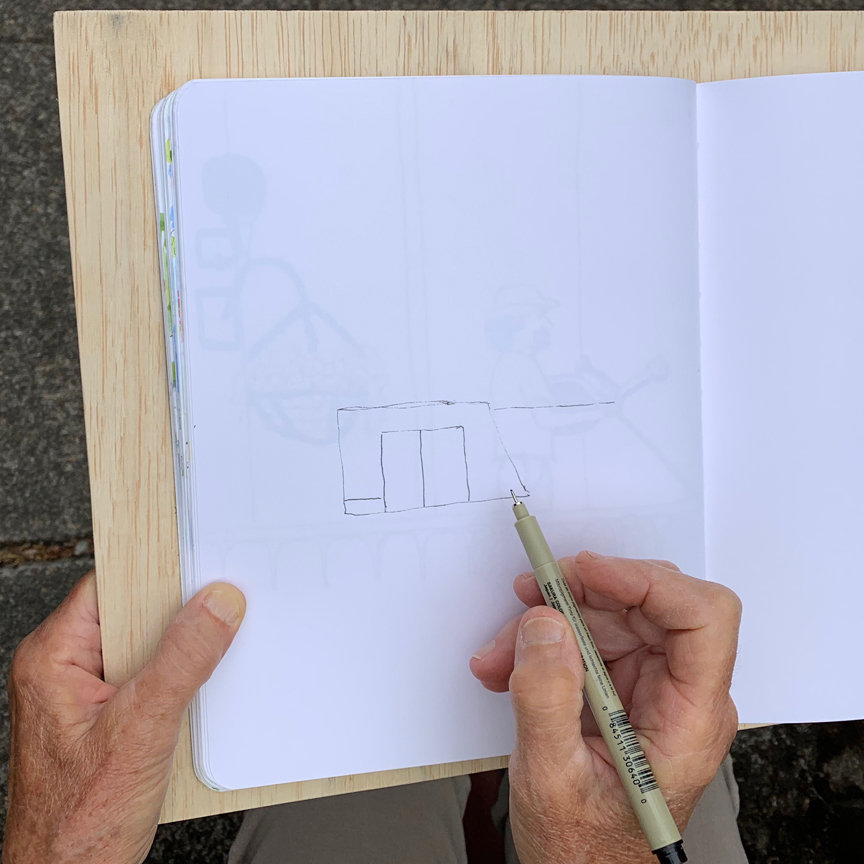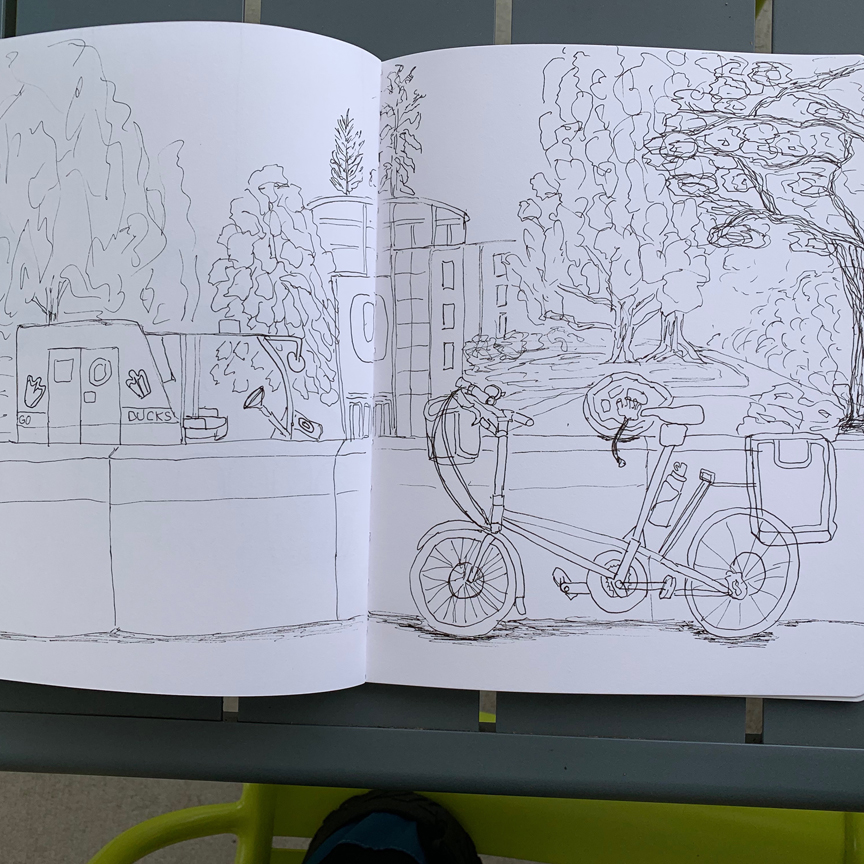 Sandy was outside the library with a view that included a delivery cart, her bicycle, and the Lillis Business Center in the distance.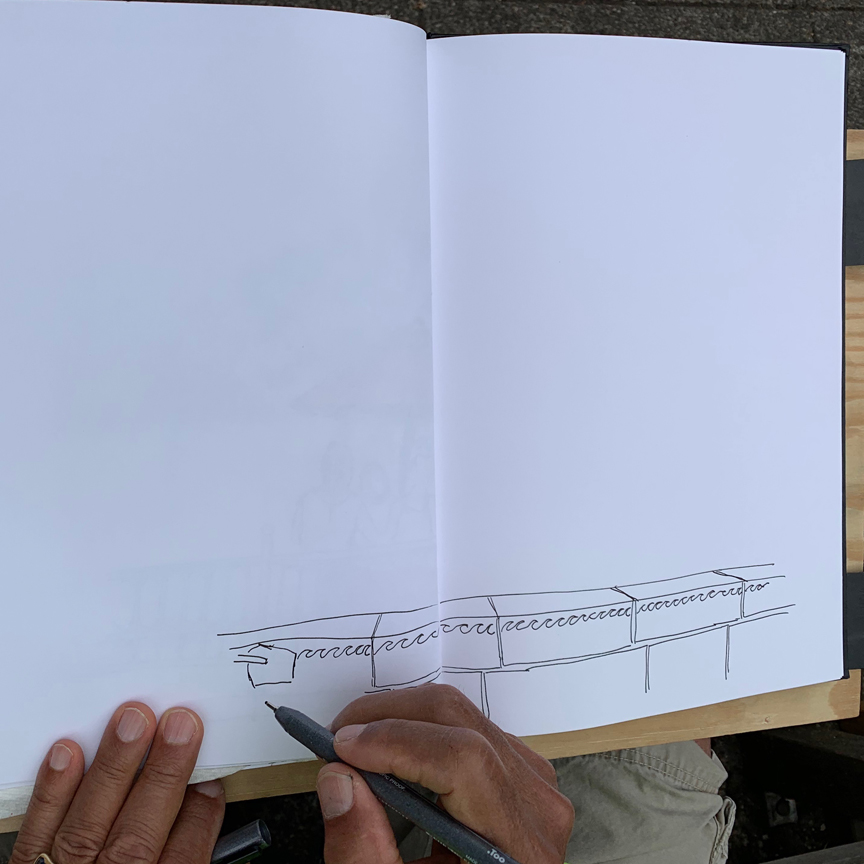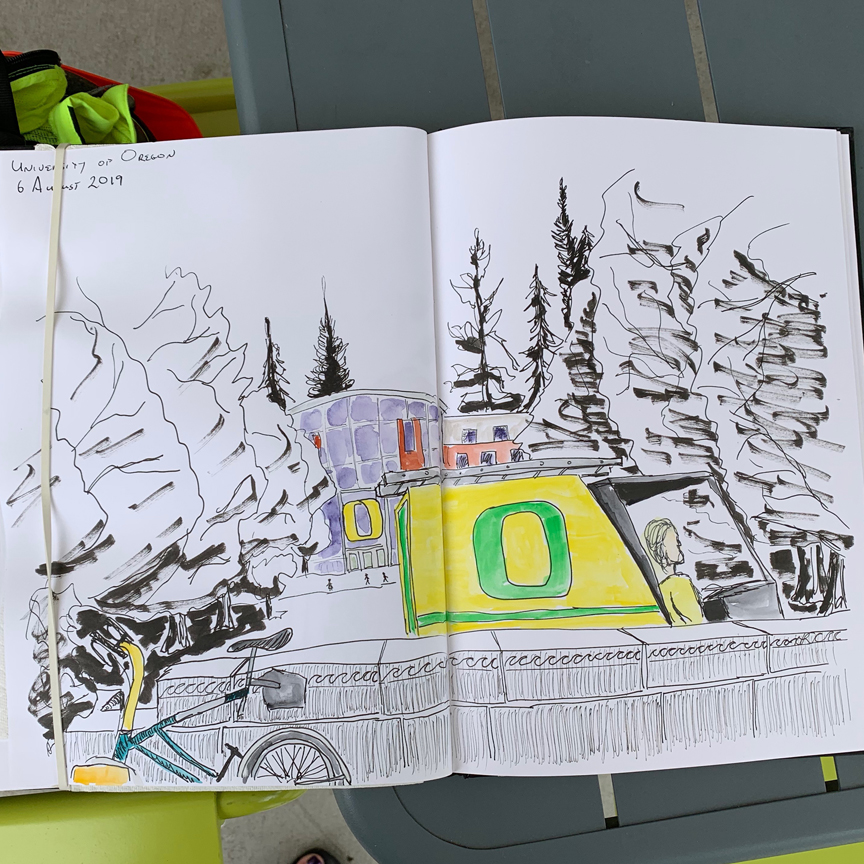 Hugh had a similar view, but had a very different style – of course, color makes a difference, and Sandy says just wait for hers!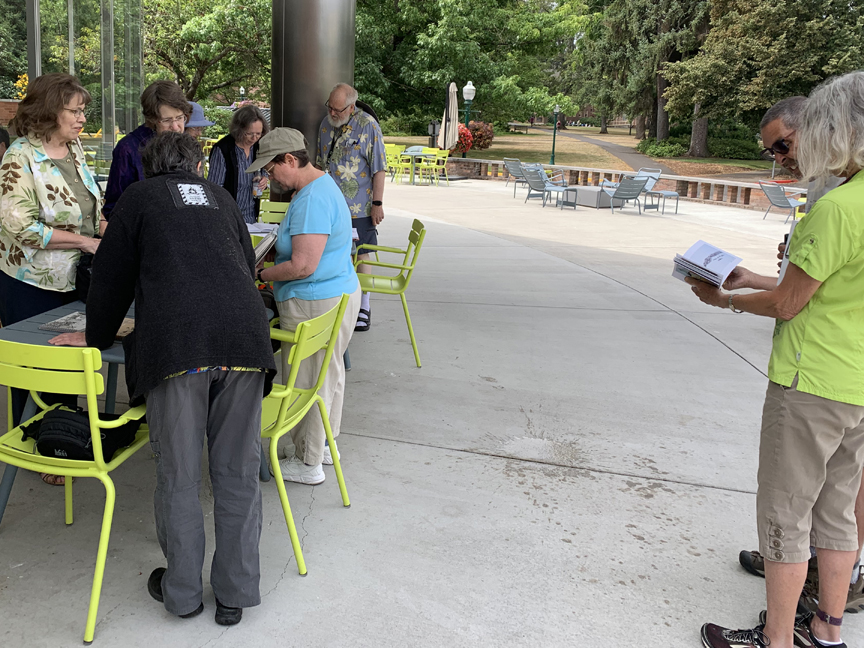 Then we all met up on the patio at the EMU to spread out our sketchbooks, sharing what we'd done. Ken showed up for that part!