Forest Haven, Oregon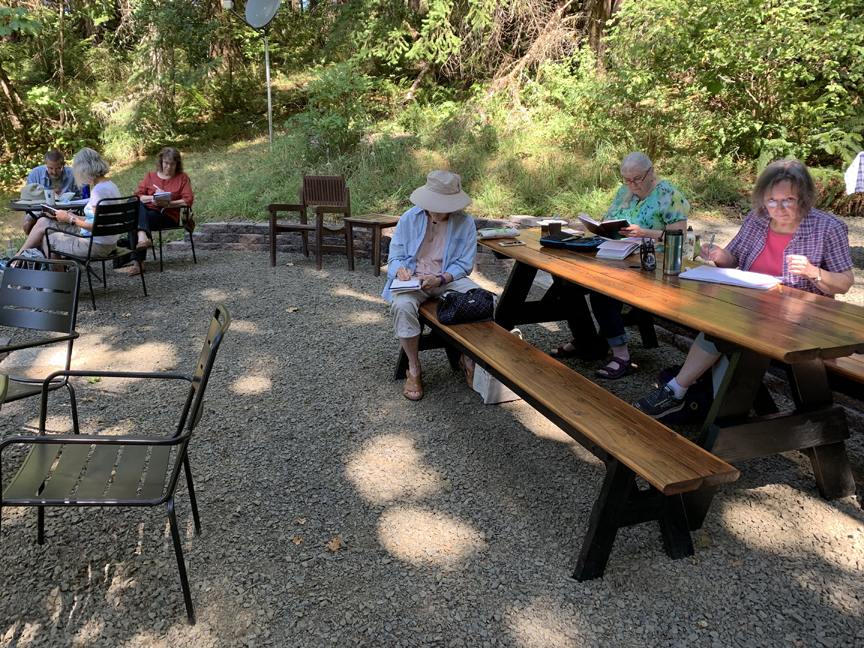 Deep in the woods amid vineyards and farm lands west of Eugene, we went at Mike & Danita's for sketching and lunch, too!
Hugh, Sandy, Bev, Barb So., Danita, Marsha. More of us elsewhere.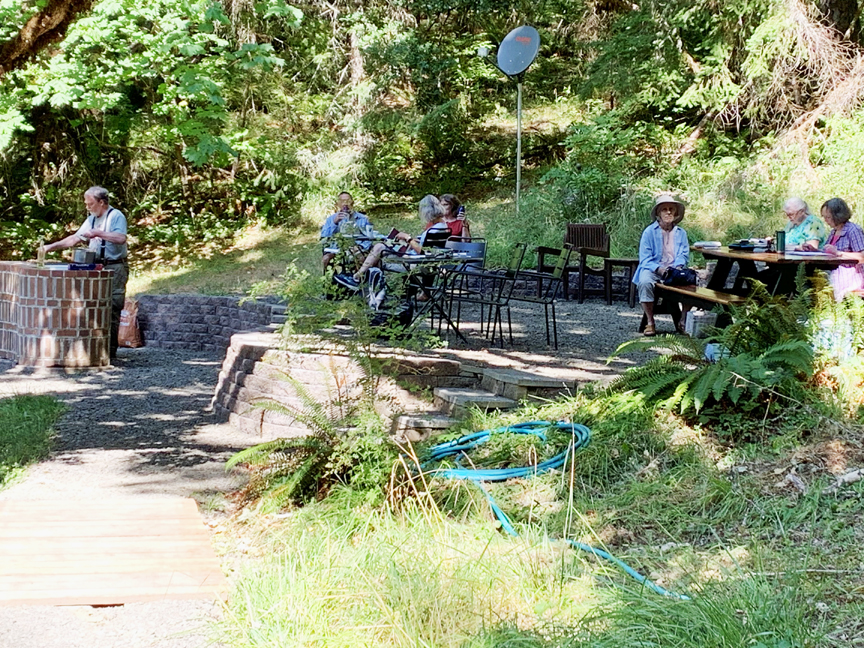 And here's Mike at the barbecue, getting lunch ready for us!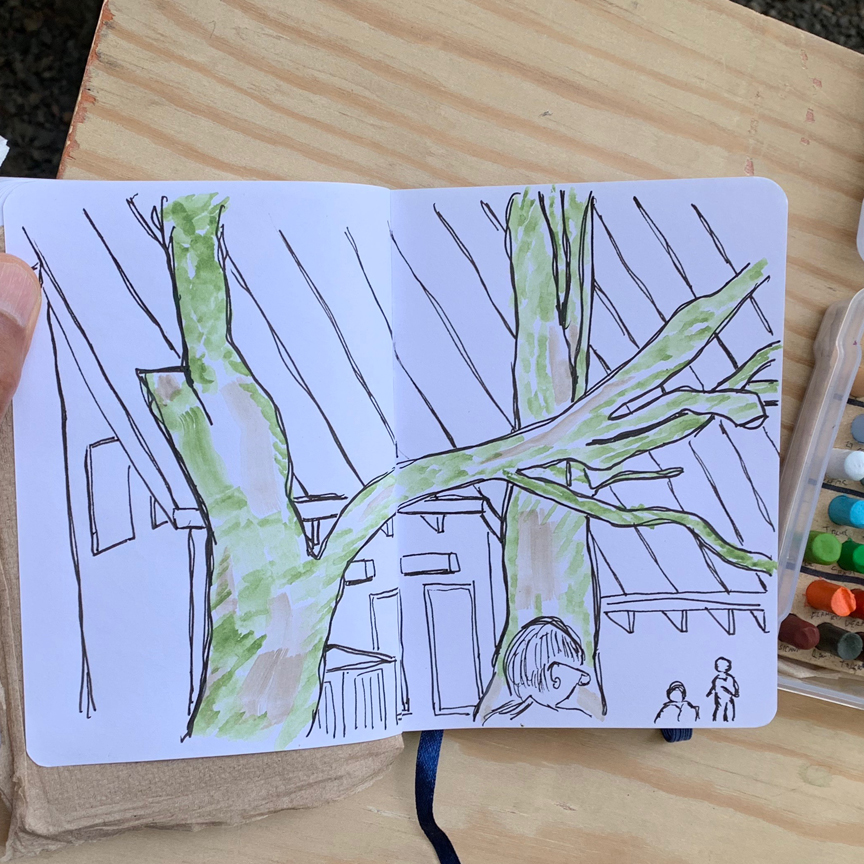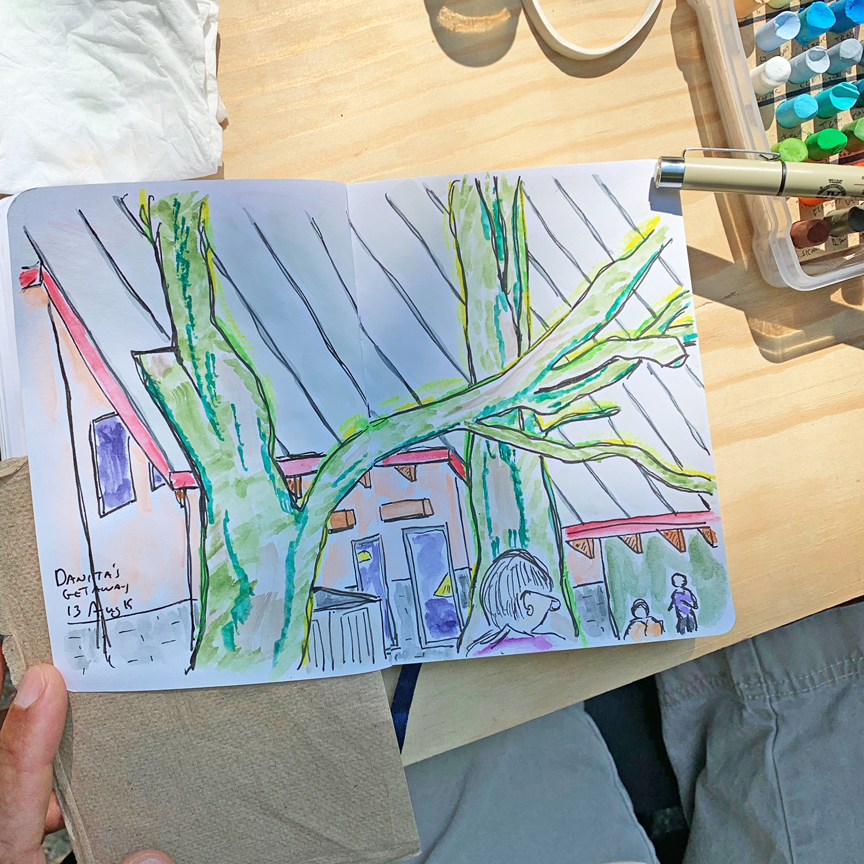 Hugh sketched the view of their house (built by Mike's architect father), looking through the mossy tree (& sketchers, of course).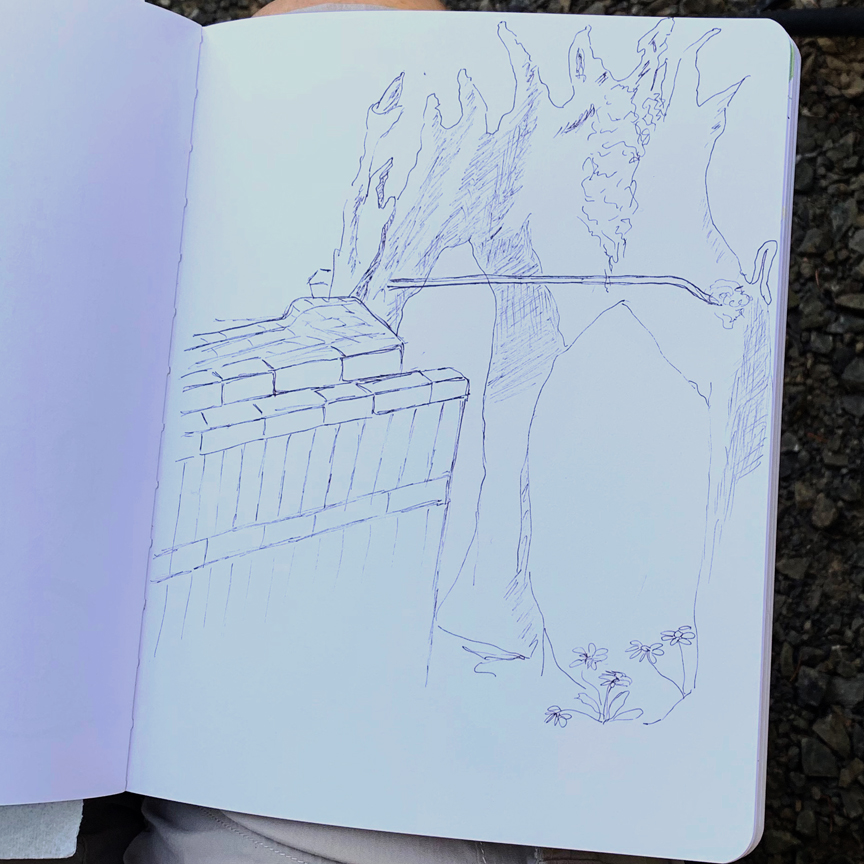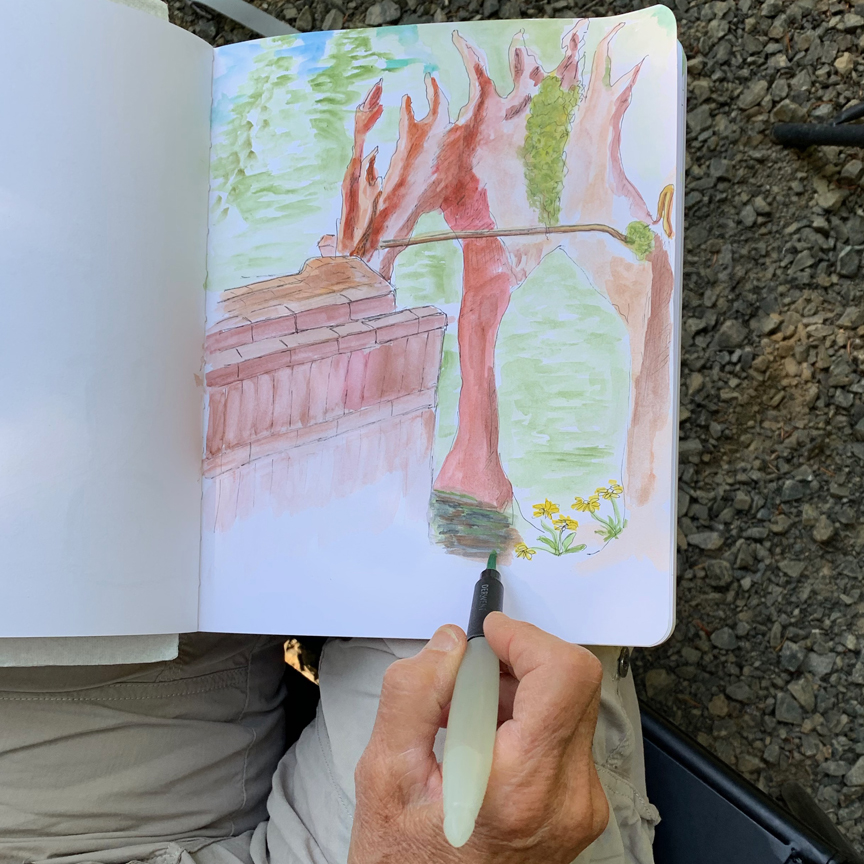 Sandy (a potter) focused on the fero-concrete sculpture Mike made just beyond the barbecue – it was quite a wild creation!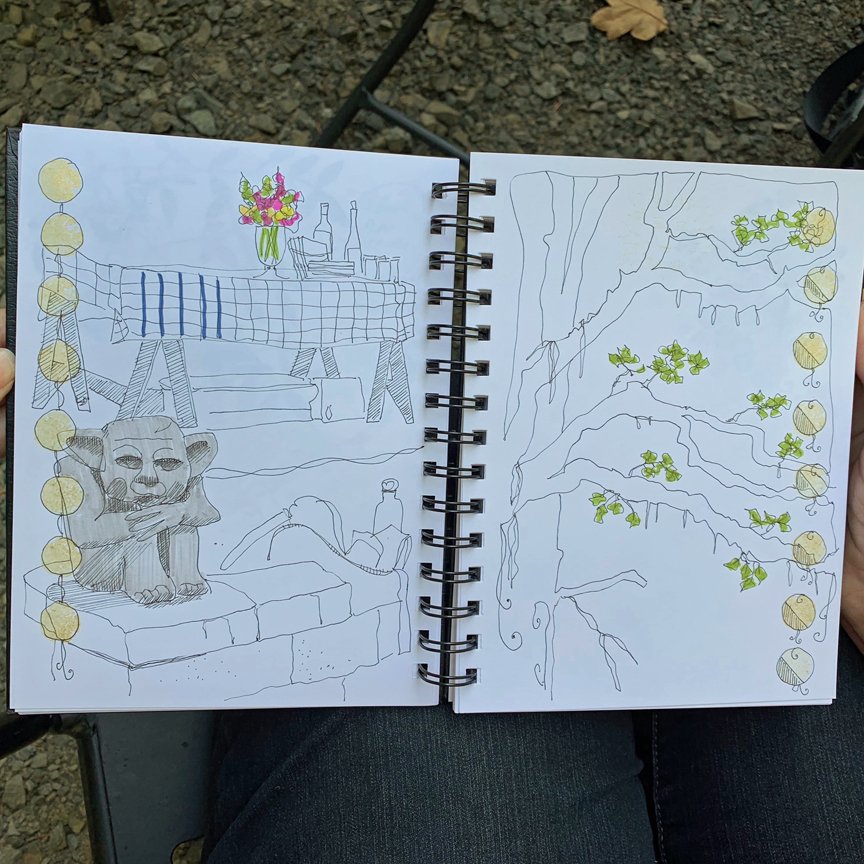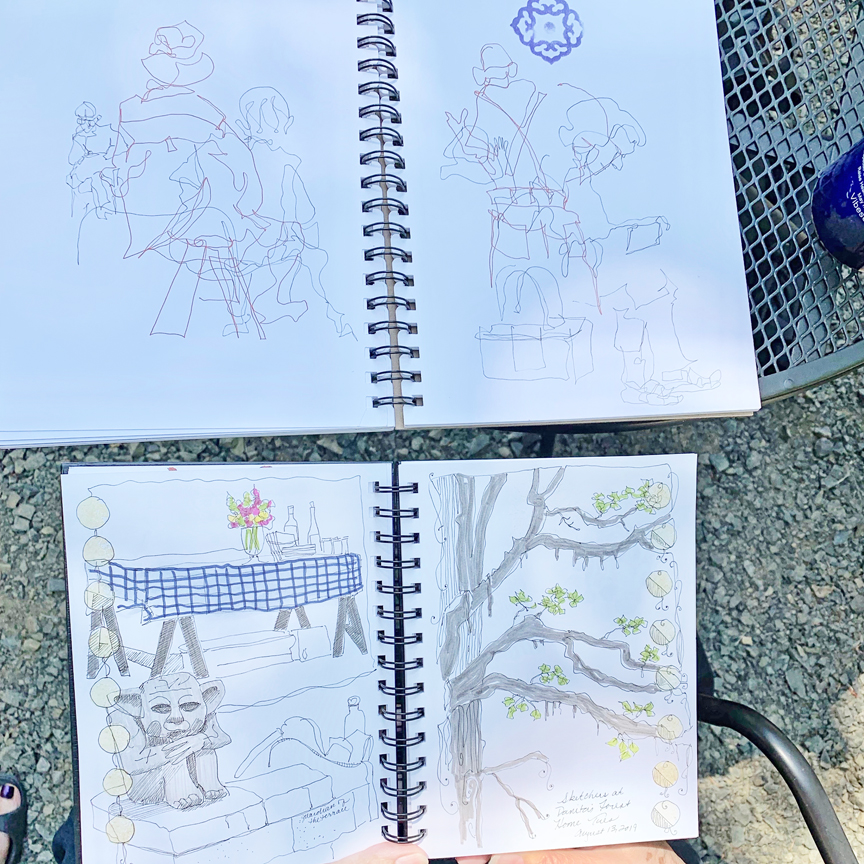 After quick sketches to capture the essence of the place, Bev said she just went crazy with "blind" contour drawings of us.  WOW!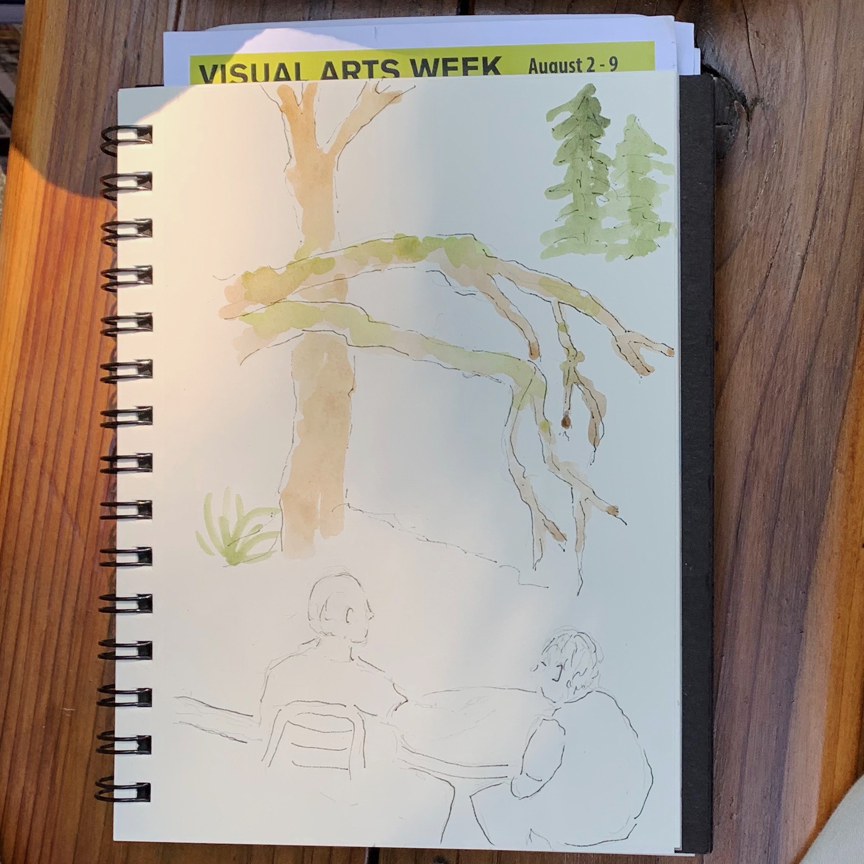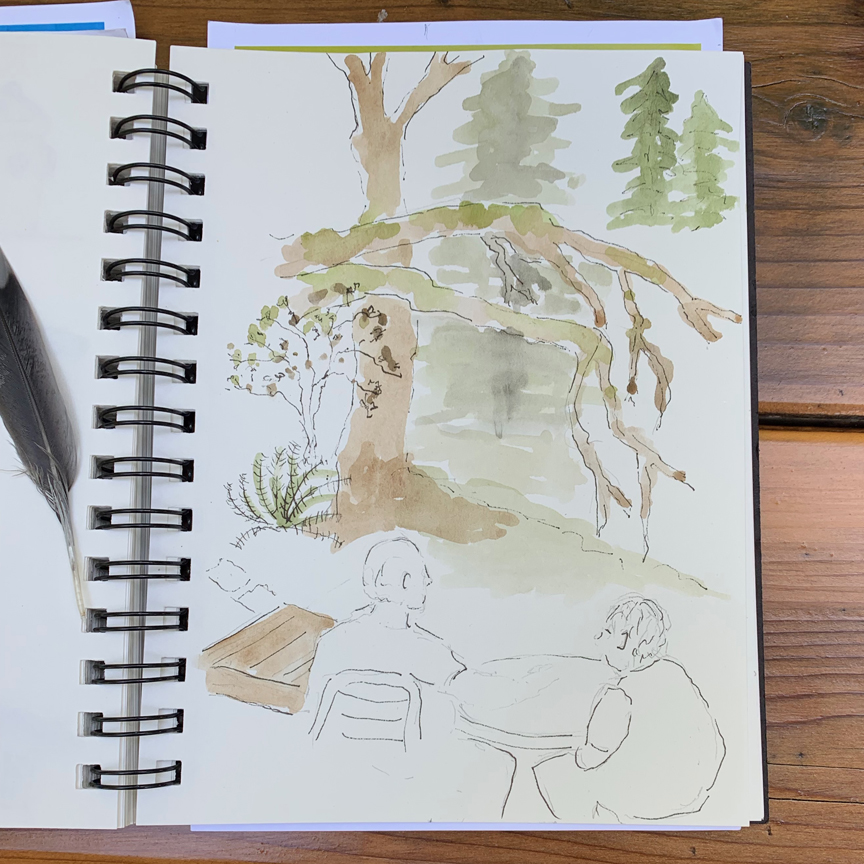 Barb So sketched some of the people in the forested context, but then had to put up with the people moving – no respect from models.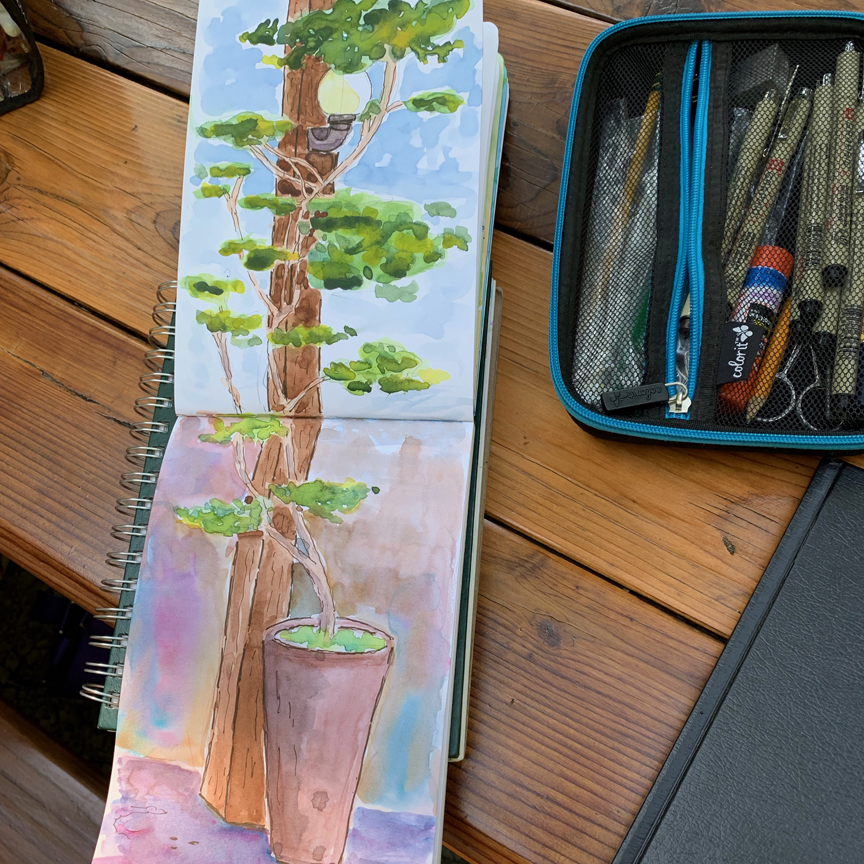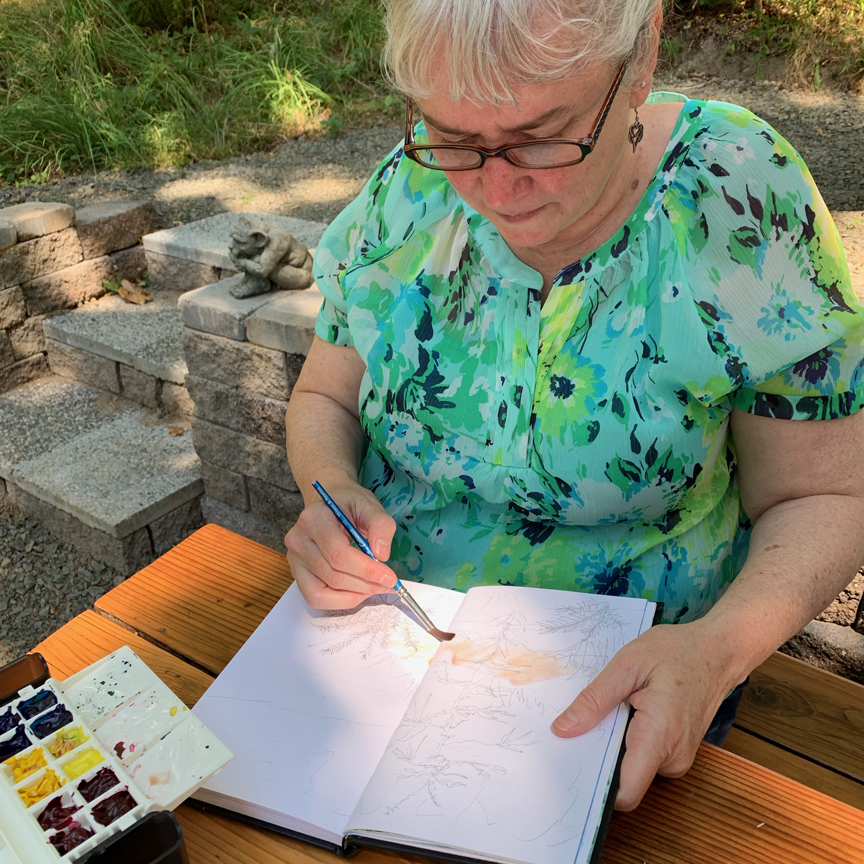 When Danita wasn't touring us about, or fixing lunch, she finished her sketch from 5th St. Market, and started a new watercolor.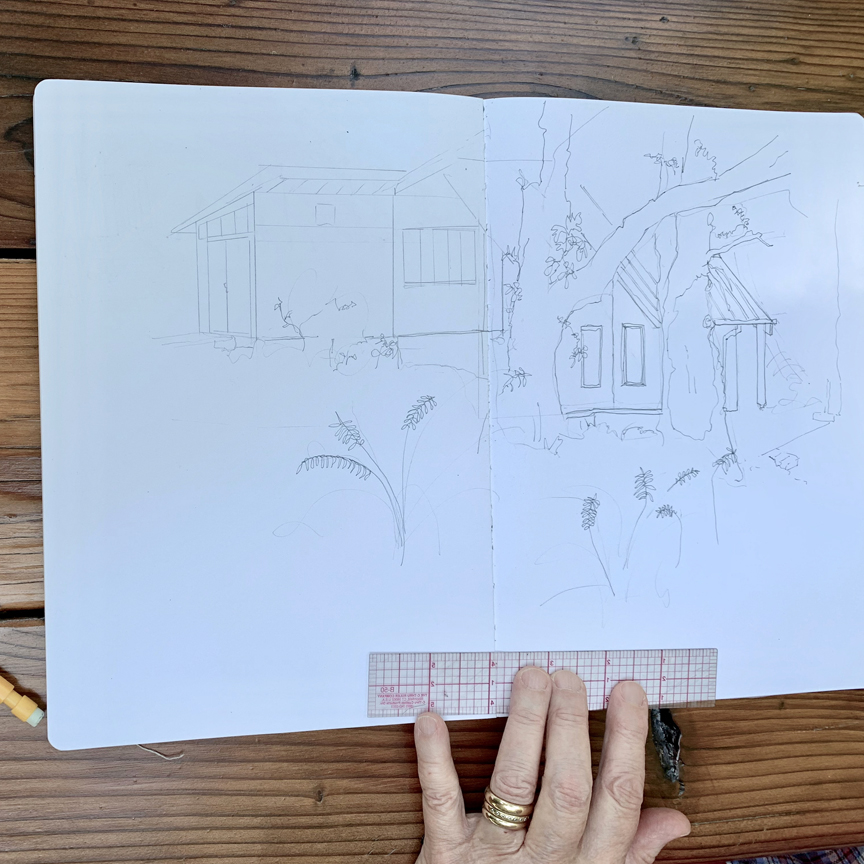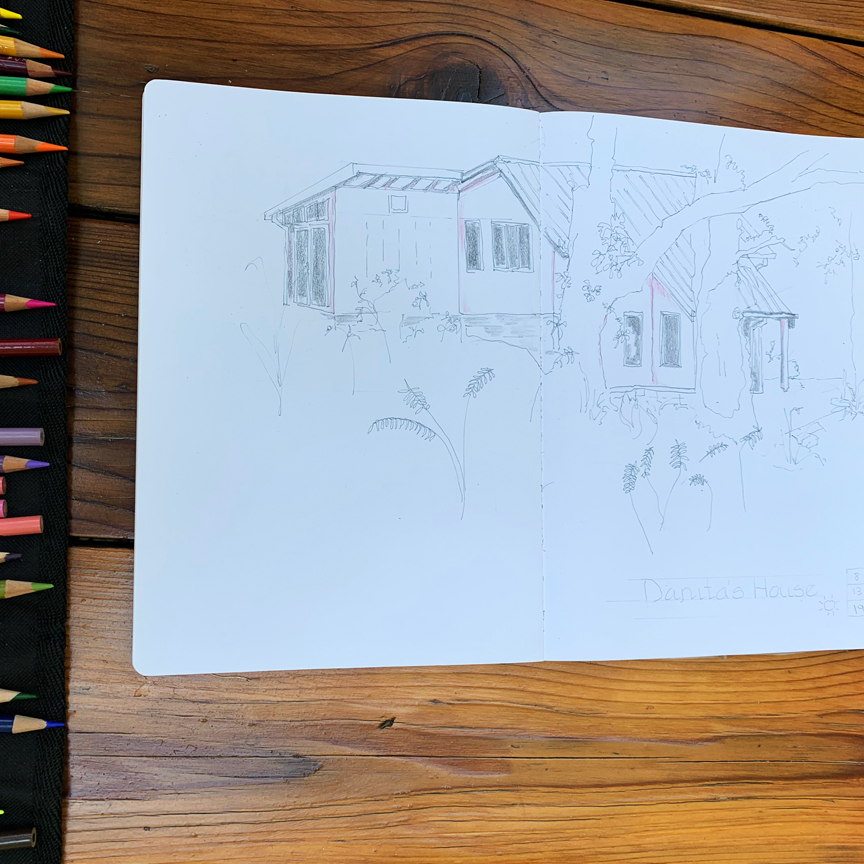 Marsha was intrigued with the view of the house seen through the trees, too. No reason not to use tools when you want straight line!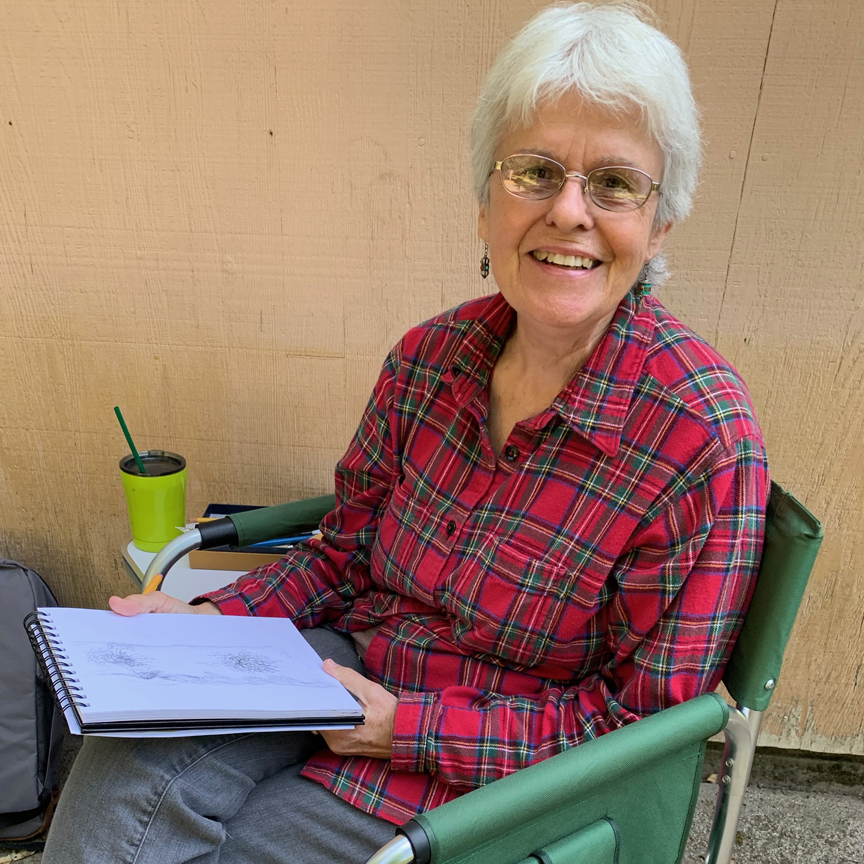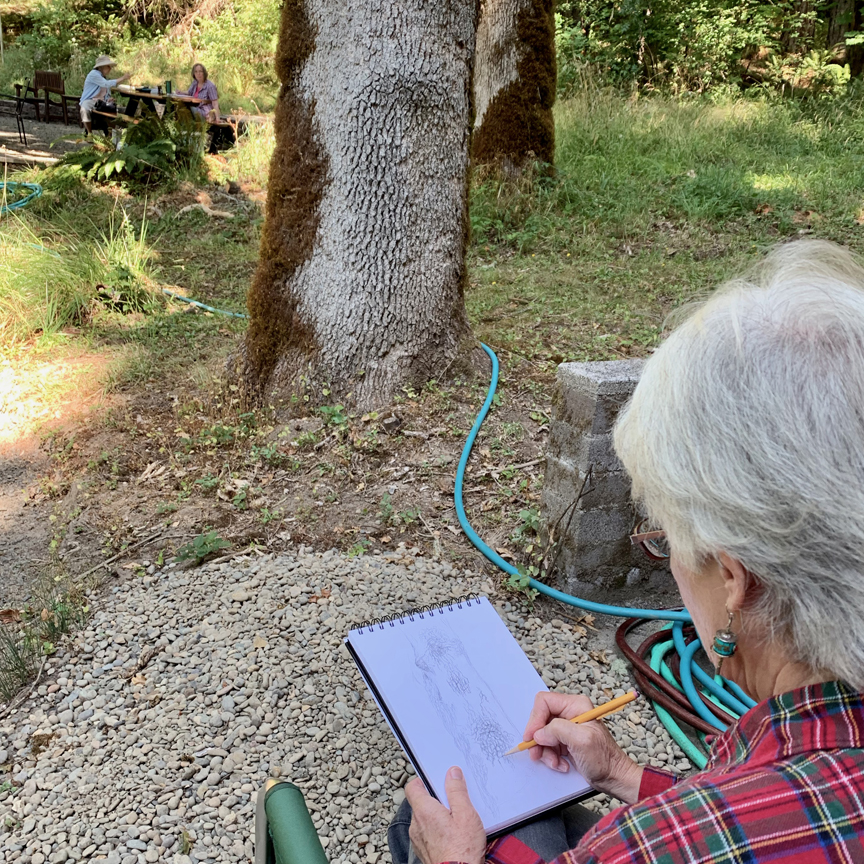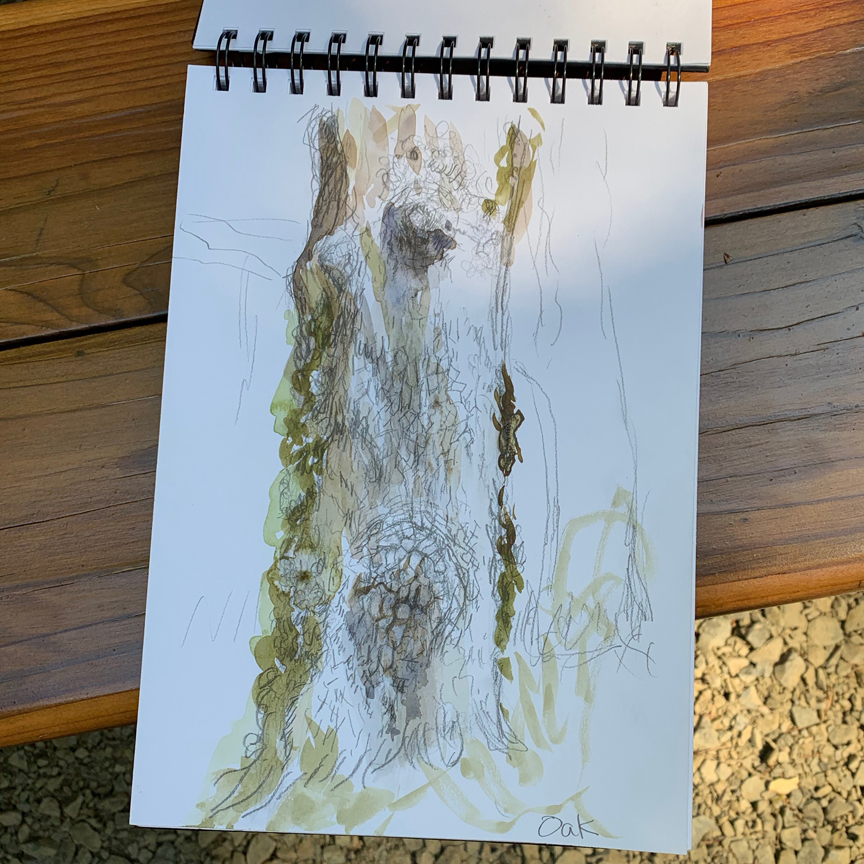 Brooke, Danita's jeweler friend, joined us – no surprise that she fell for the texture of the tree – a terrific sketch job. Sketch with us again.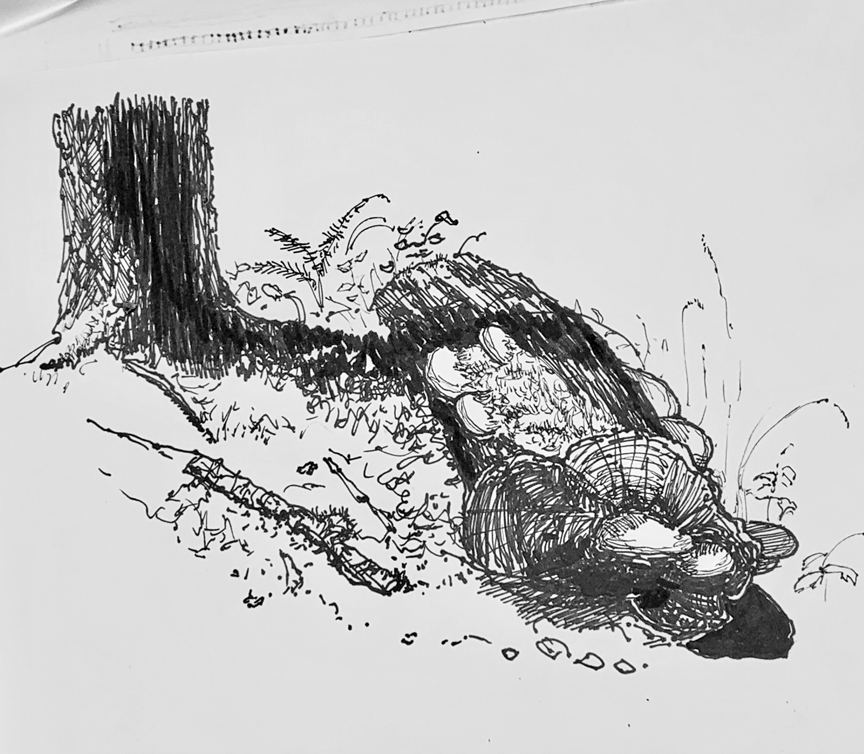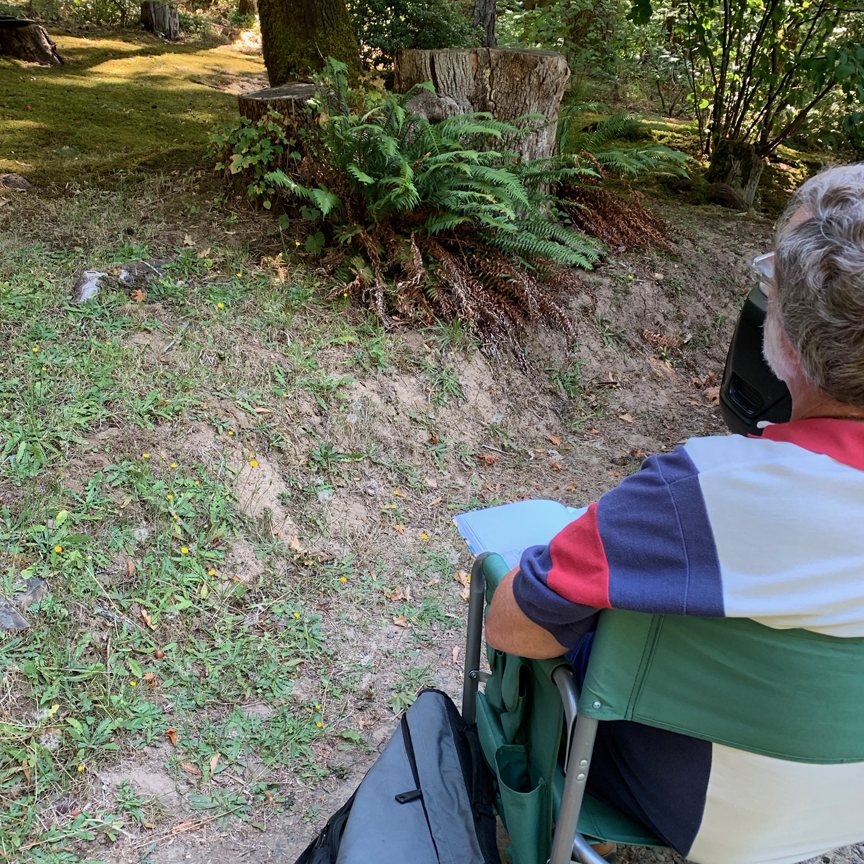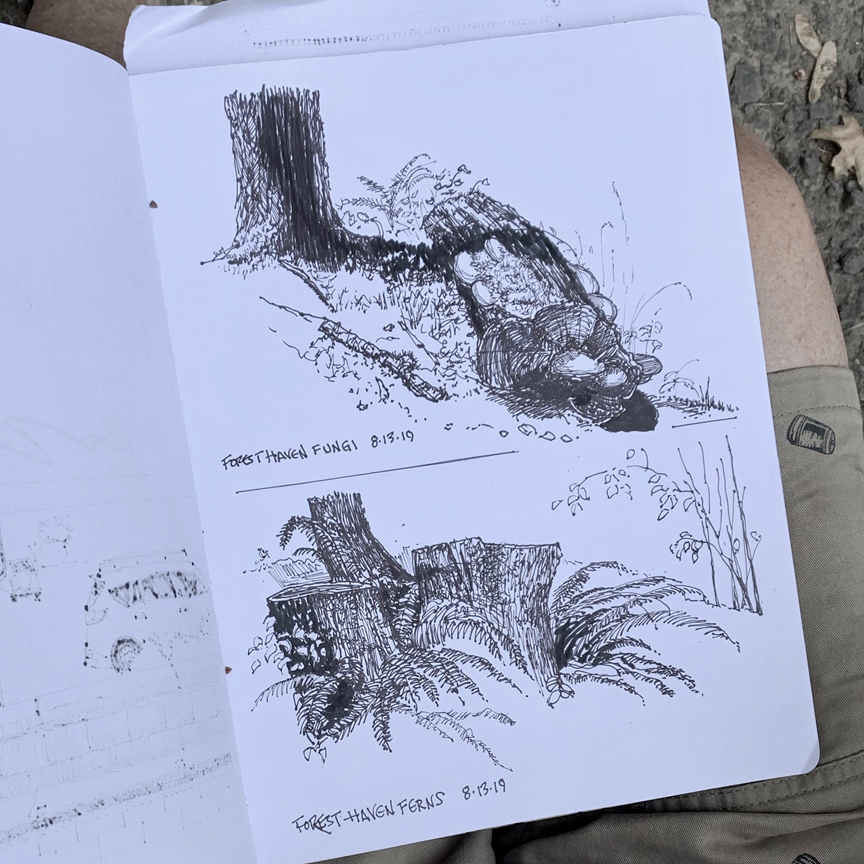 Jim made a successful leap from doing architecture based sketches to doing b&w ink sketches of trees, mushrooms, and ferns. Wowza!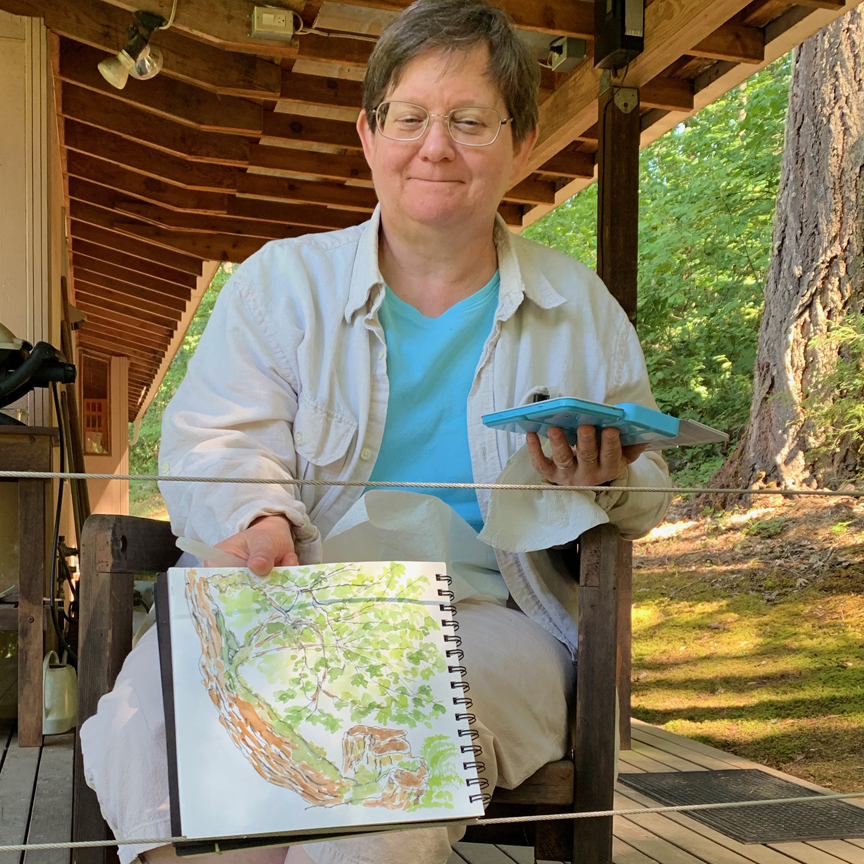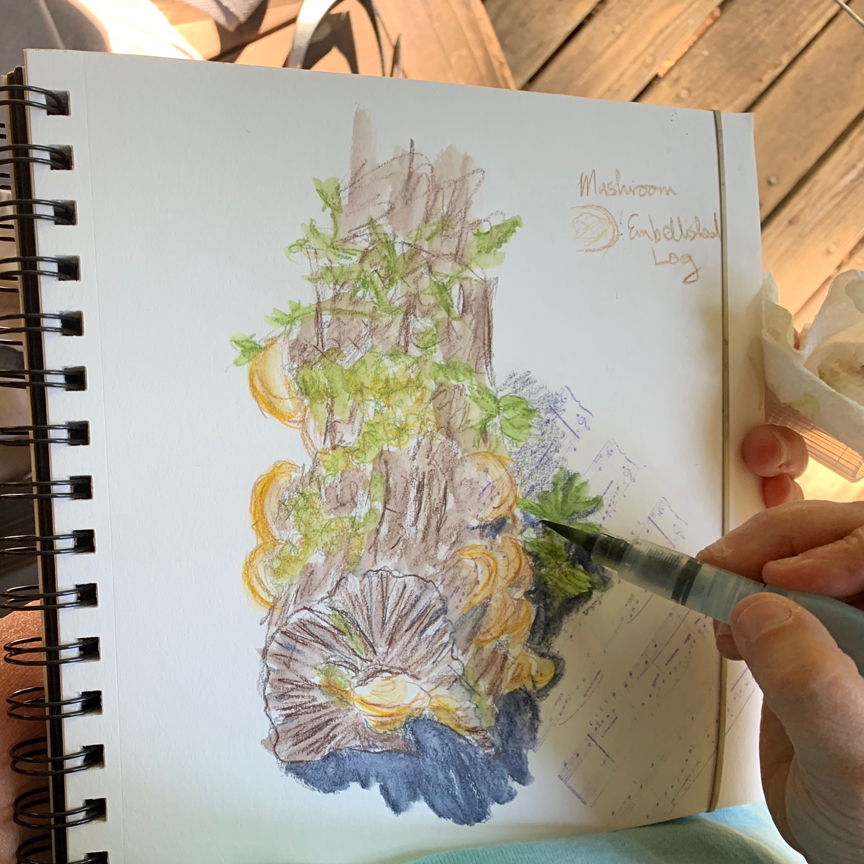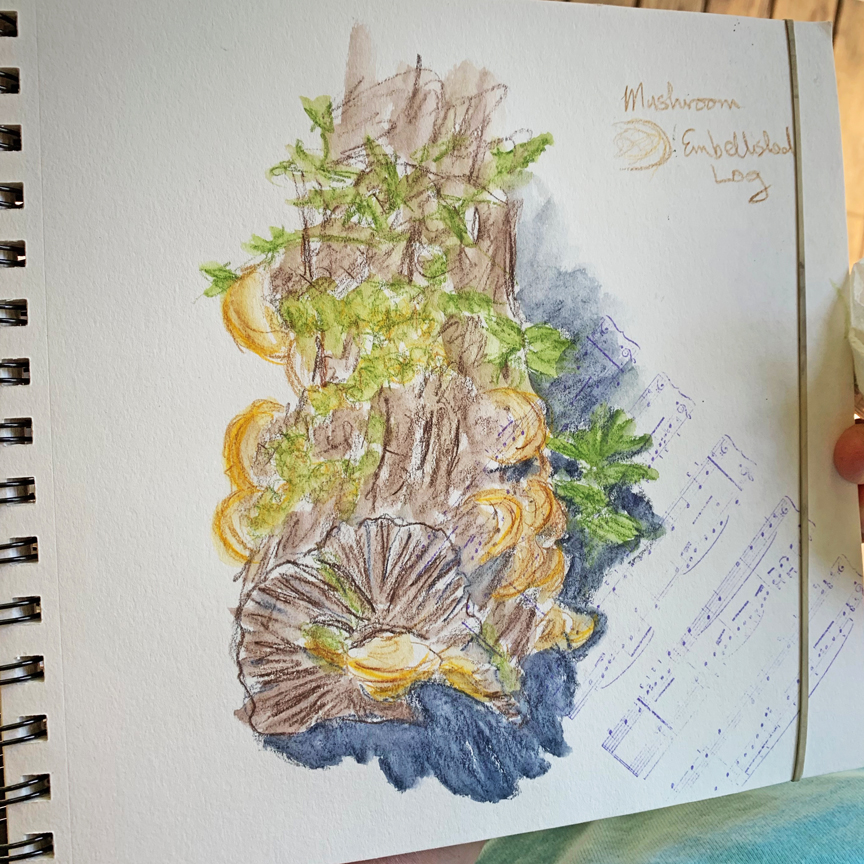 Daisy, on the deck above him, chose the same subjects, but in watercolor, & watercolor pencil heightened by water brush touches.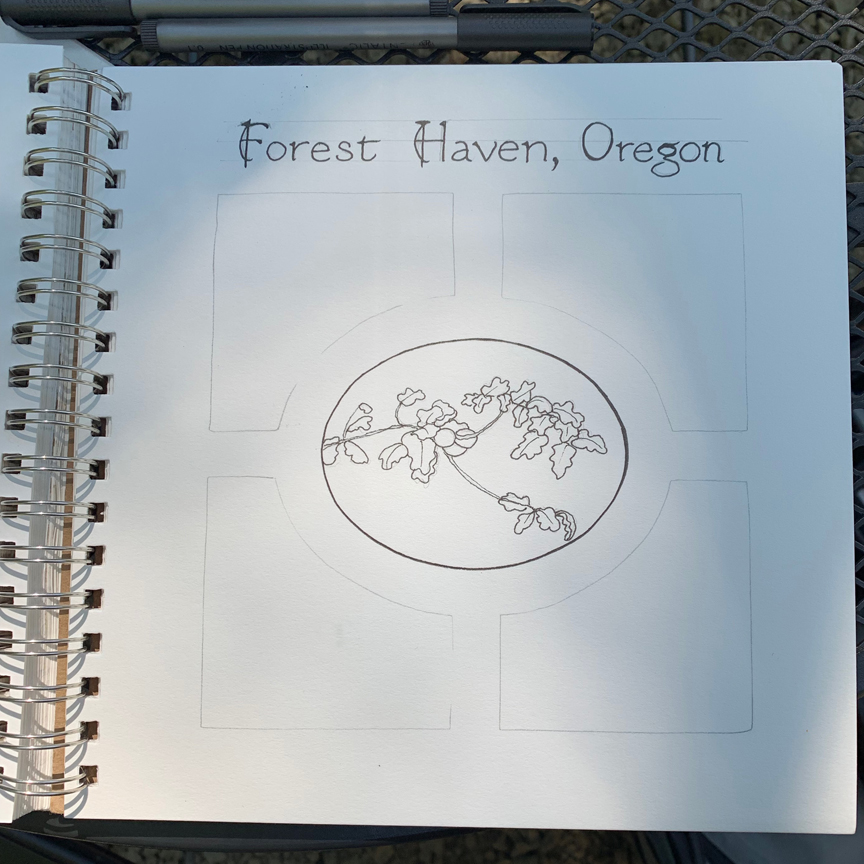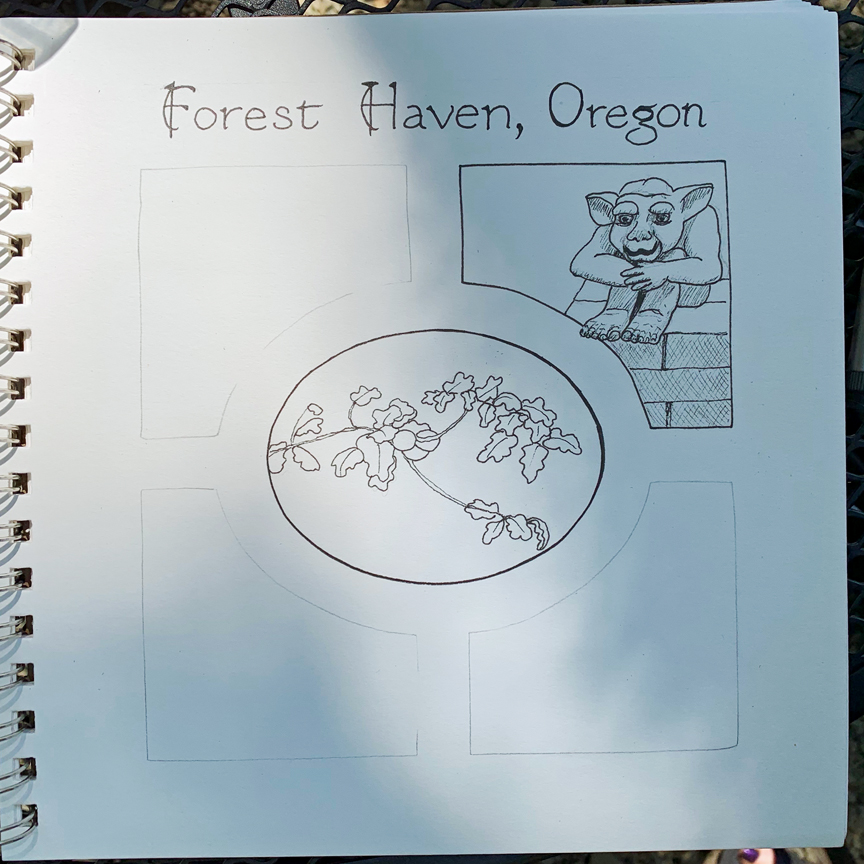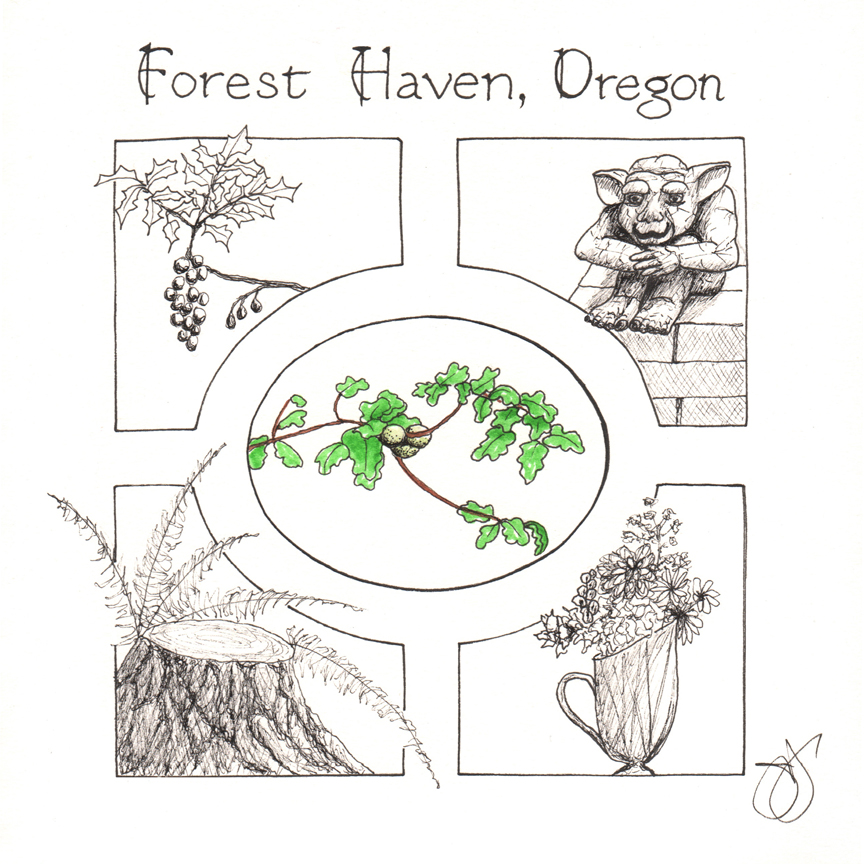 And Jane? When she wasn't running around taking photos, she was doing little vignettes of what she was seeing at Forest Haven. Nice.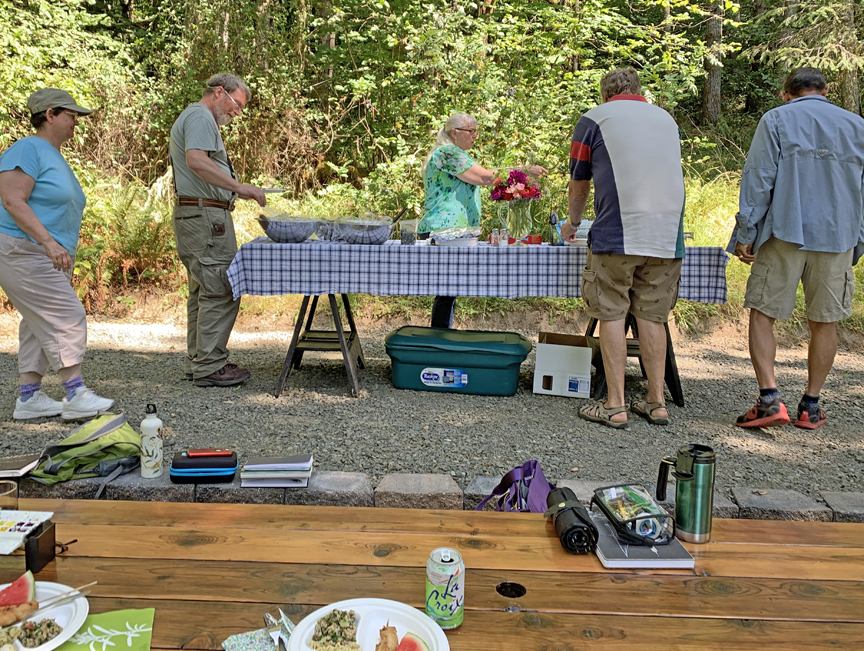 Then there was lunch. What a fabulous treat. Thanks so much!