Oakway Mall Courtyard, Eugene, OR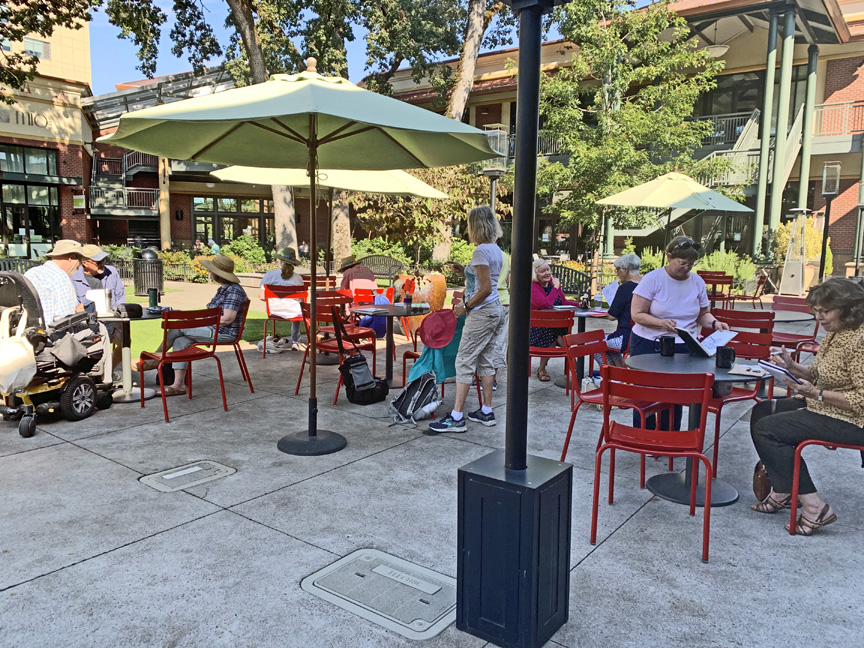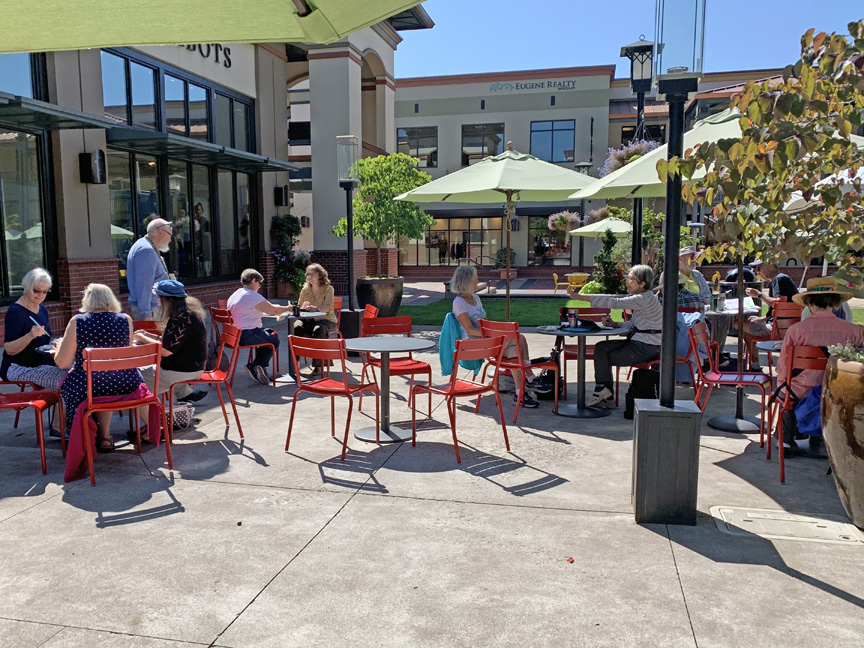 This is one of our favorite spots for sketching – lovely diversity.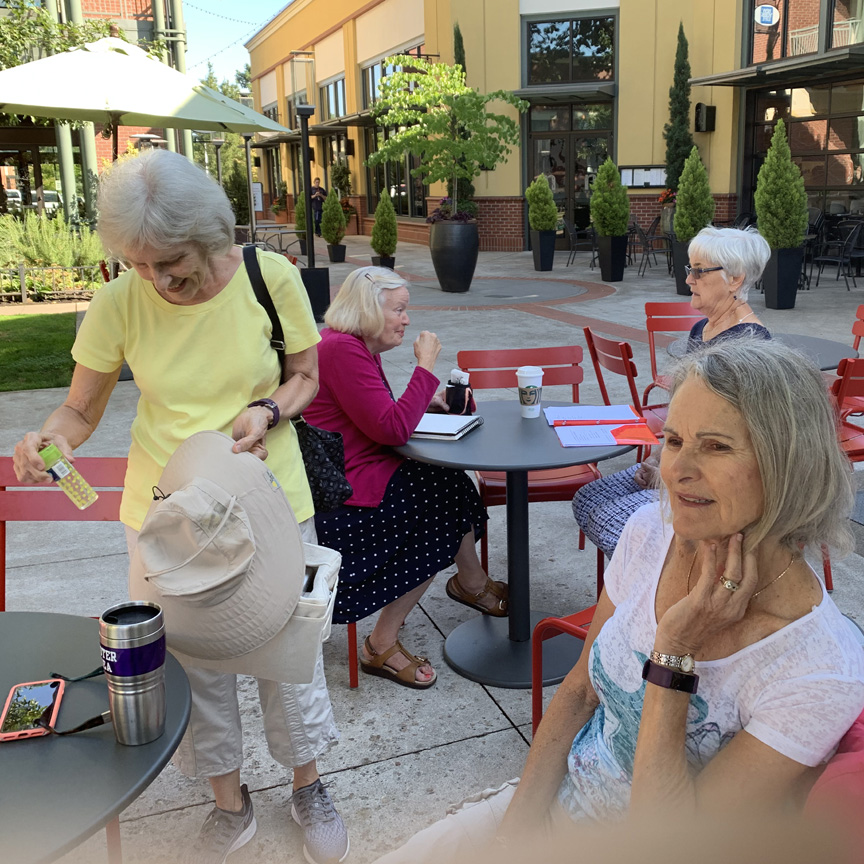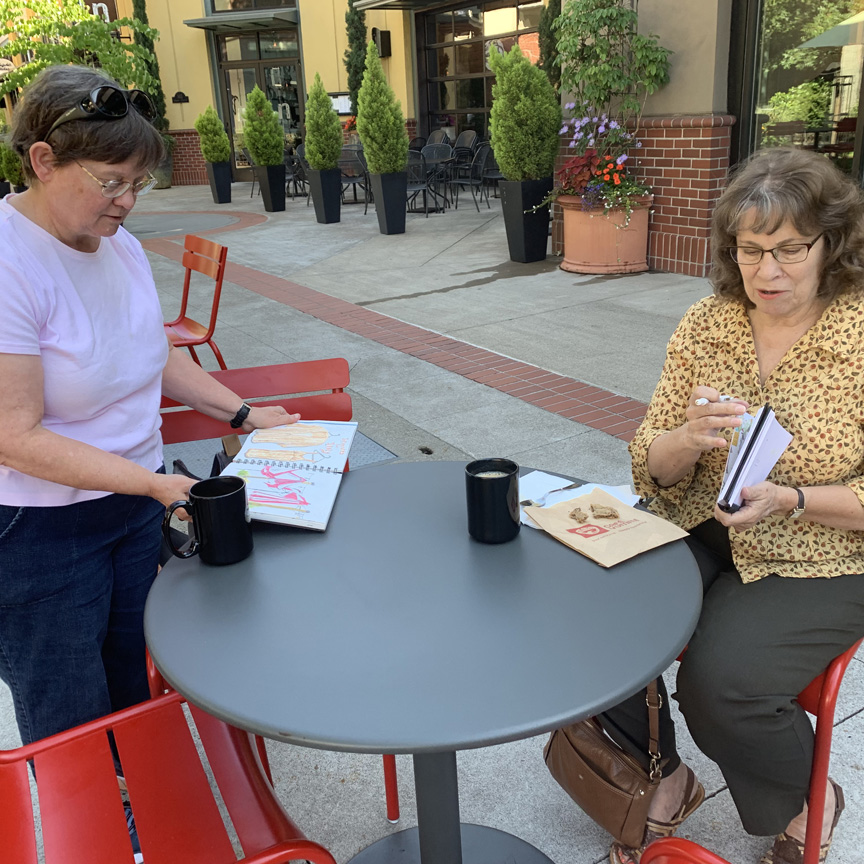 Barb So, Lona, Katie, Sandy; Daisy & Bev.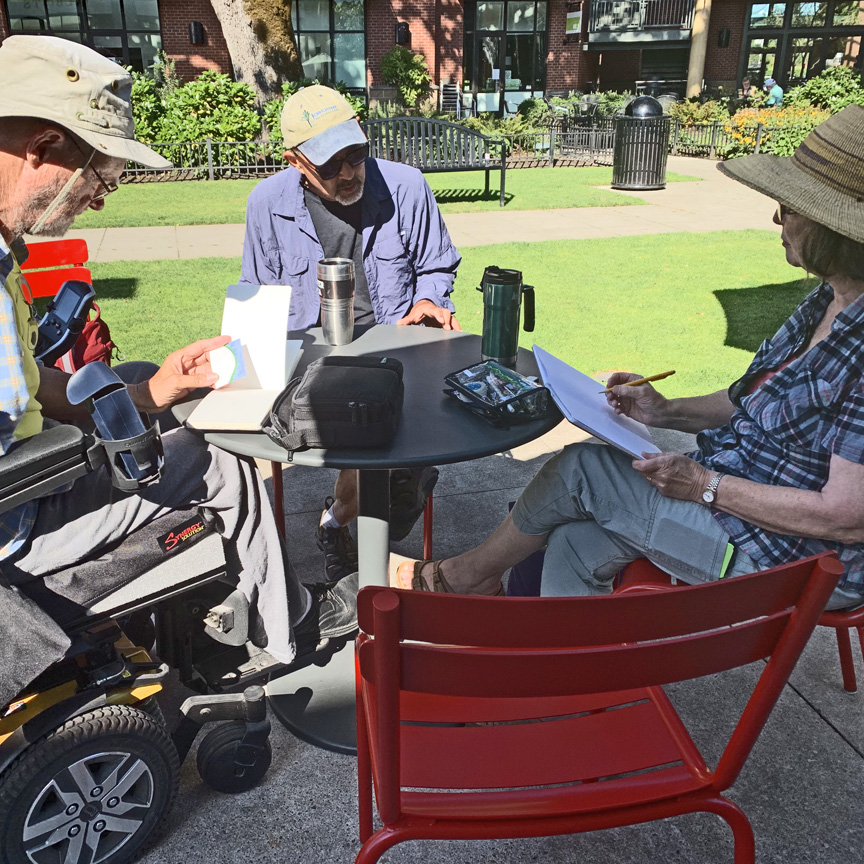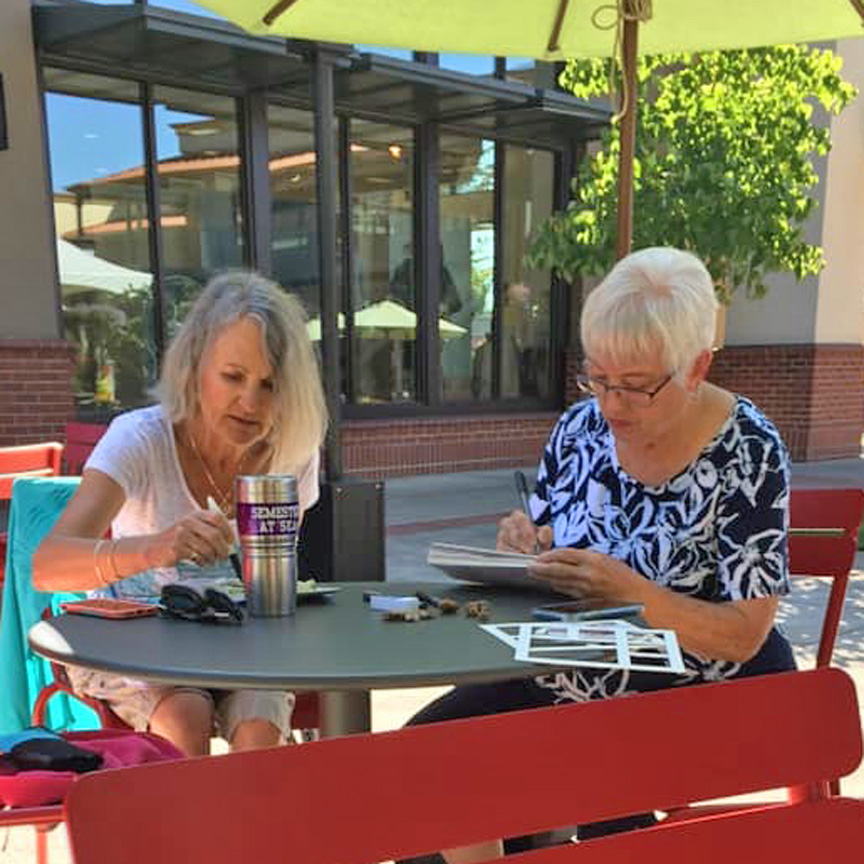 Erik, Hugh, Marsha; Sandy & Jane.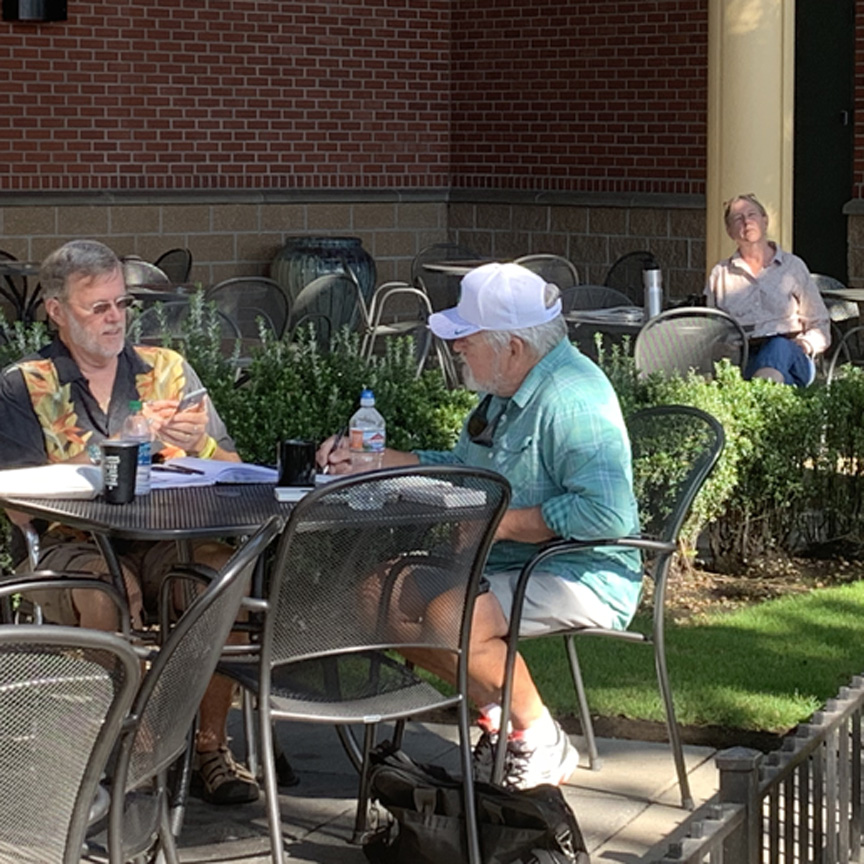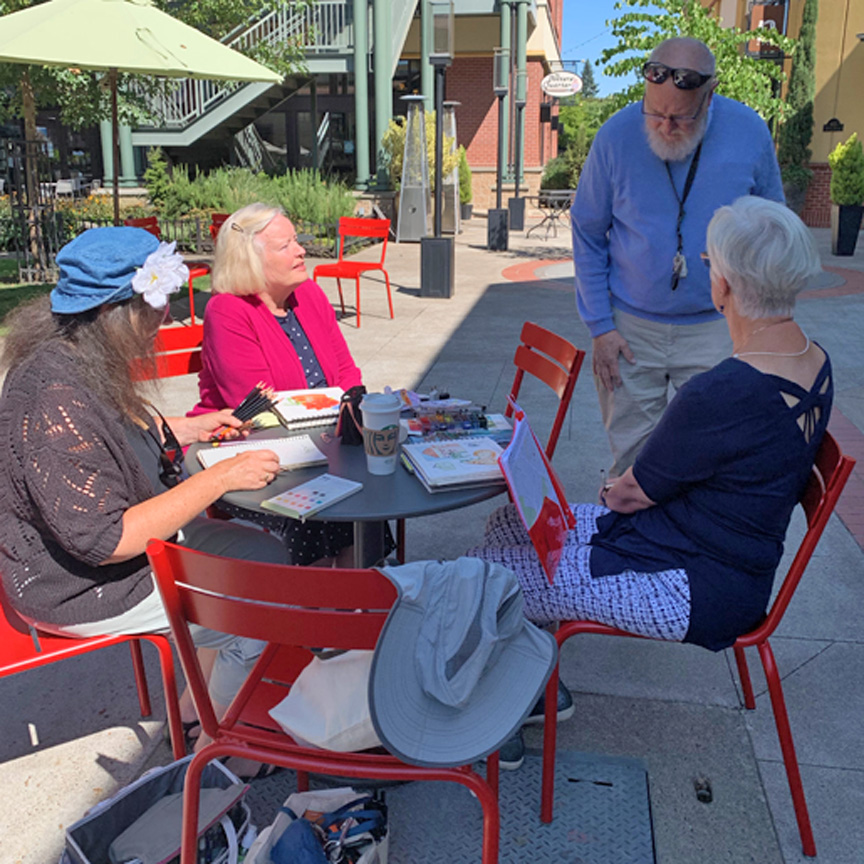 Jim, Bill, Bitty; Laura, Lona, Ken, Katie.
And now, sketch work in alphabetical order by artist's first name:
Pardon the lack of commentary, but the webmaster is busy packing for a sketch trip to Italy. More after Oct. 2!