5th St. Market, Eugene, OR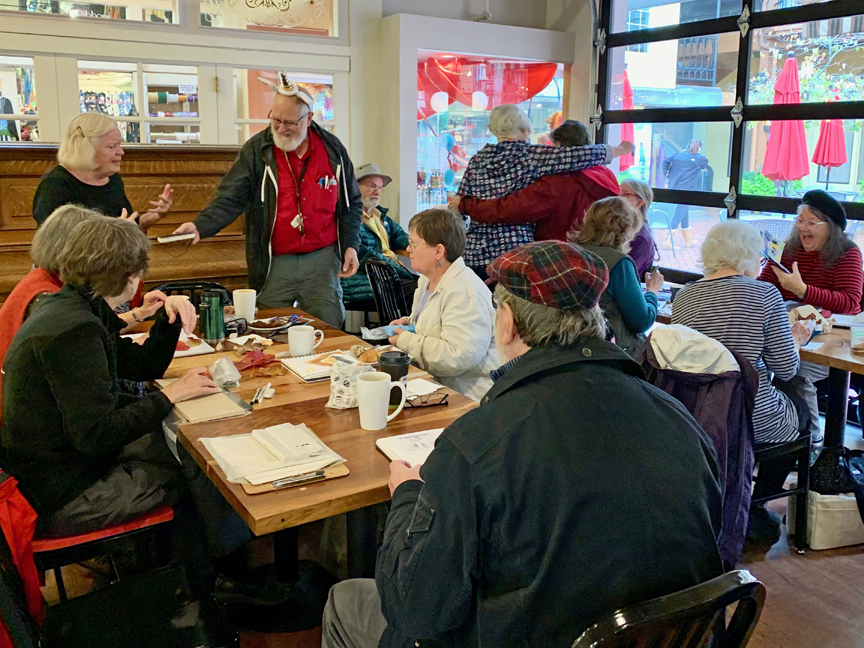 As you can see, there was a bit of a to-do welcoming people back from the sketch tour in Italy, and trying to catch up with those who stayed in Eugene sketching. The unicorn "hat" Ken has on? Ask him!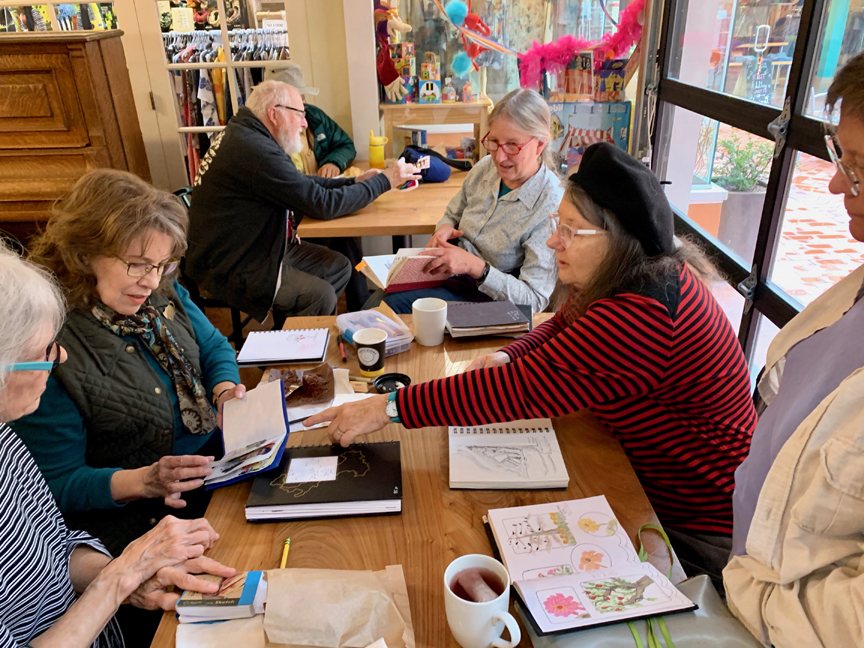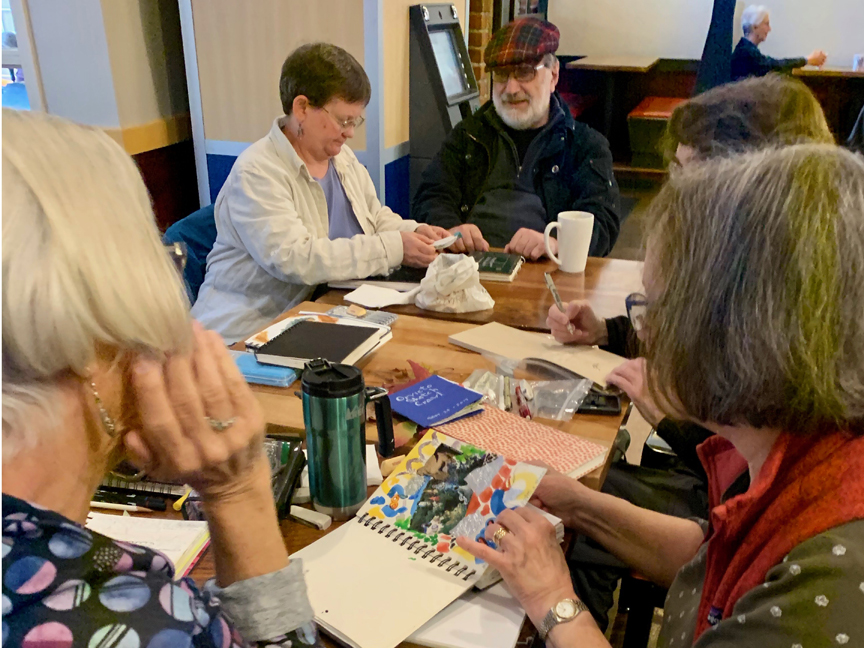 Sharing sketchbooks: Barb So, Bev, Ken, Erik, Bitty, Laura, Daisy; Katie, Daisy, Serge, Marsha.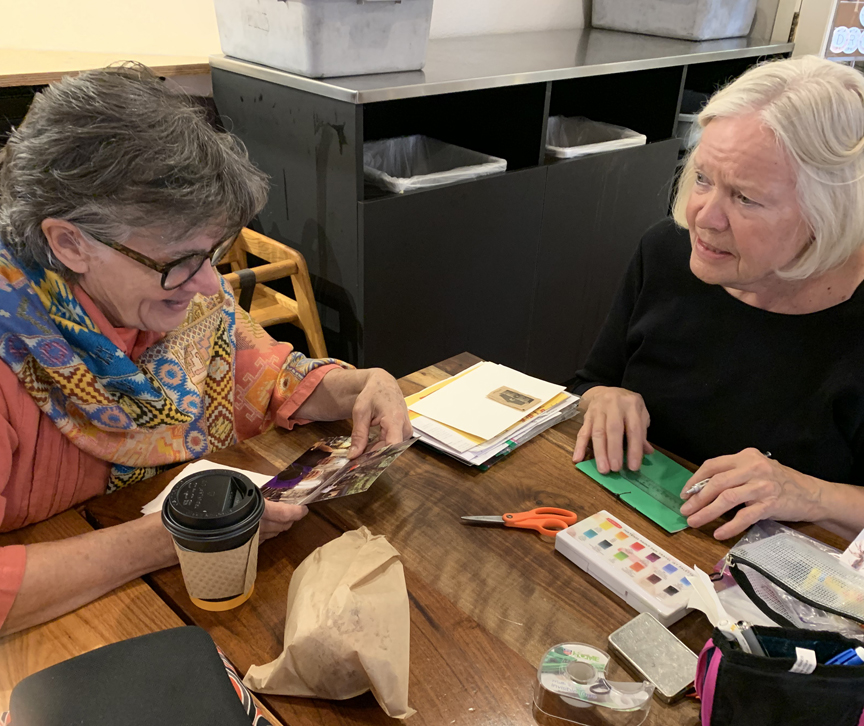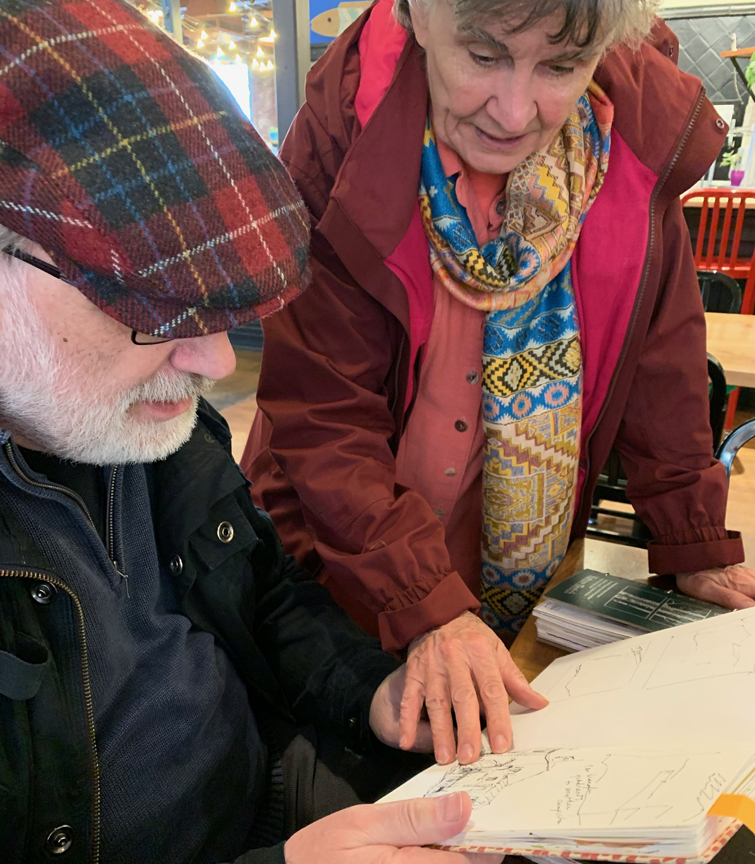 Lealan & Lona talk about photos taken in Italy, then Lealan shared her sketchbook with Serge.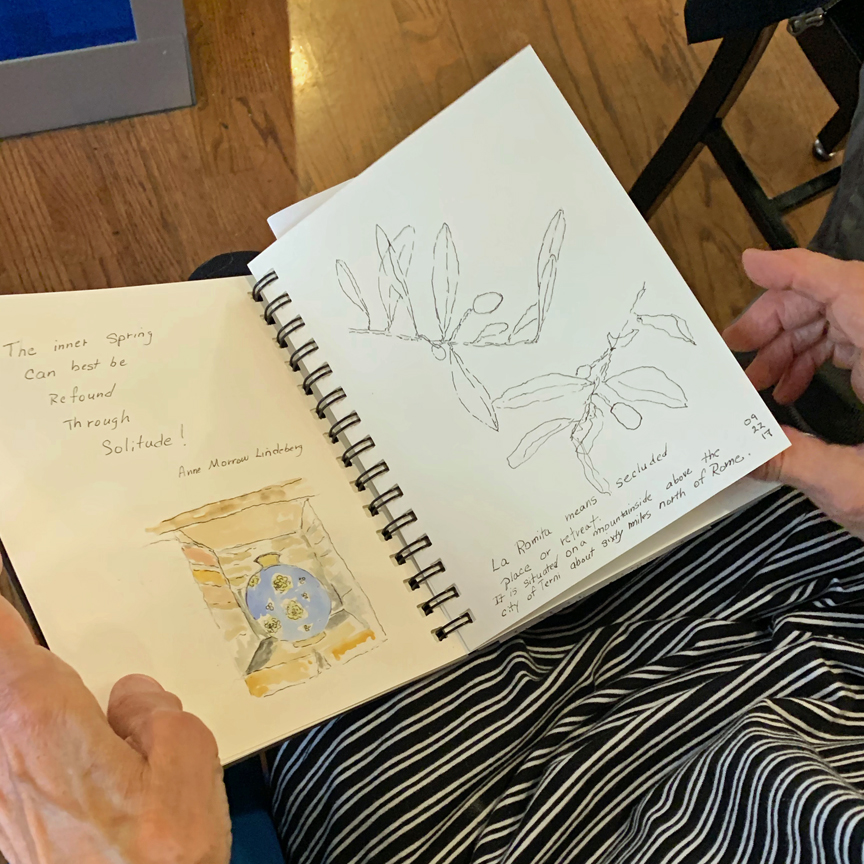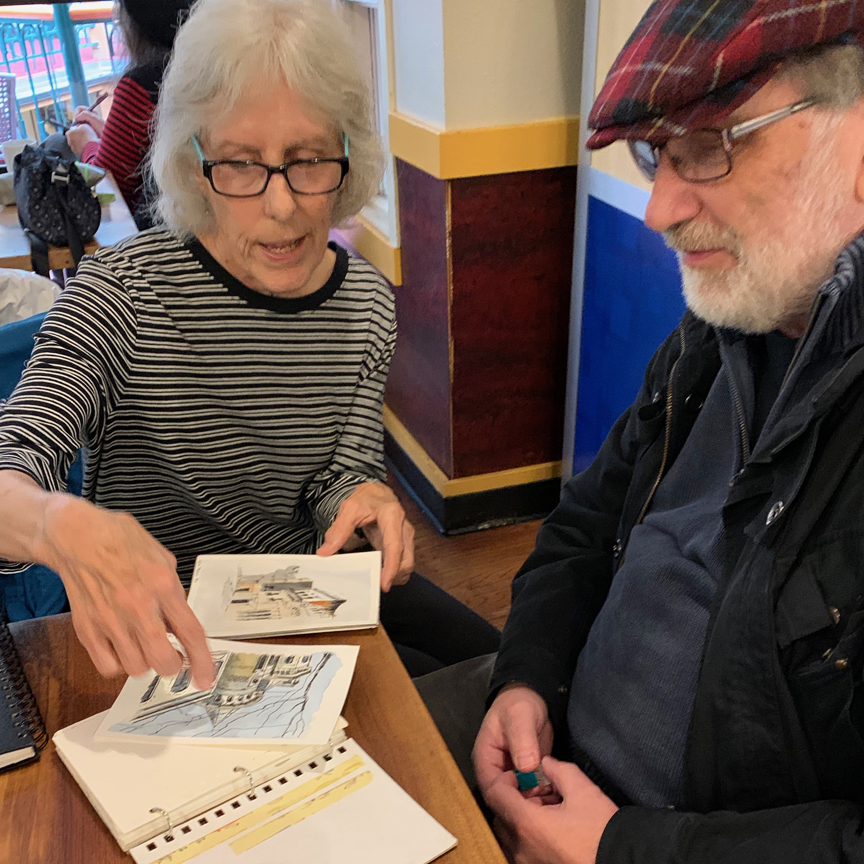 Barb So brought her Italy sketchbook from a couple of years ago, then got to see recent sketches Serge did (this on from Moscow).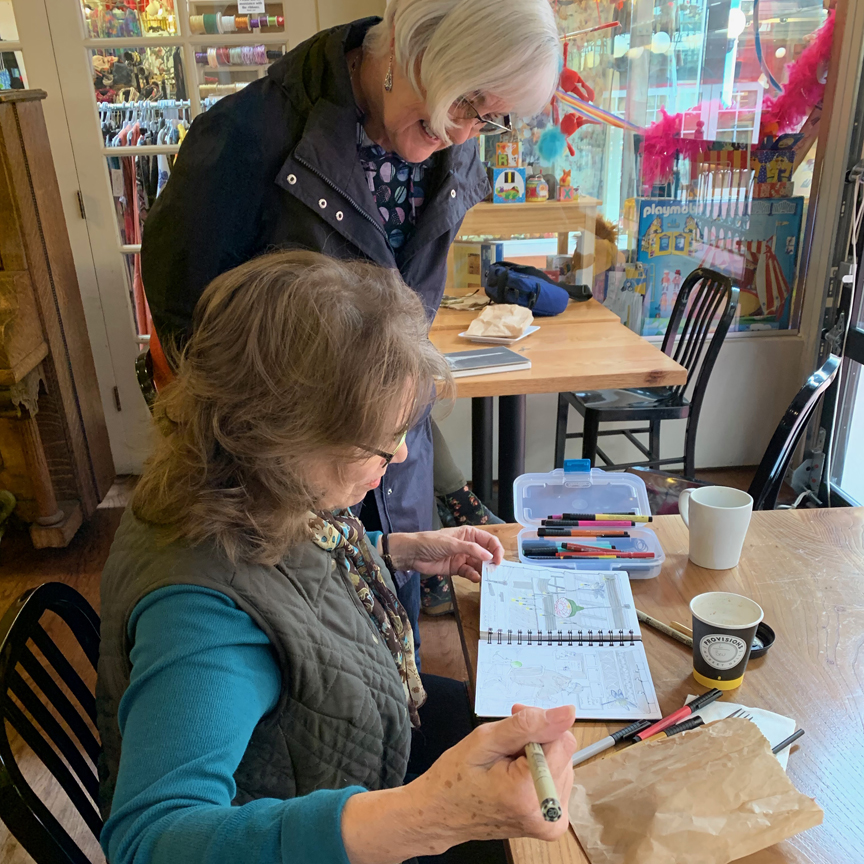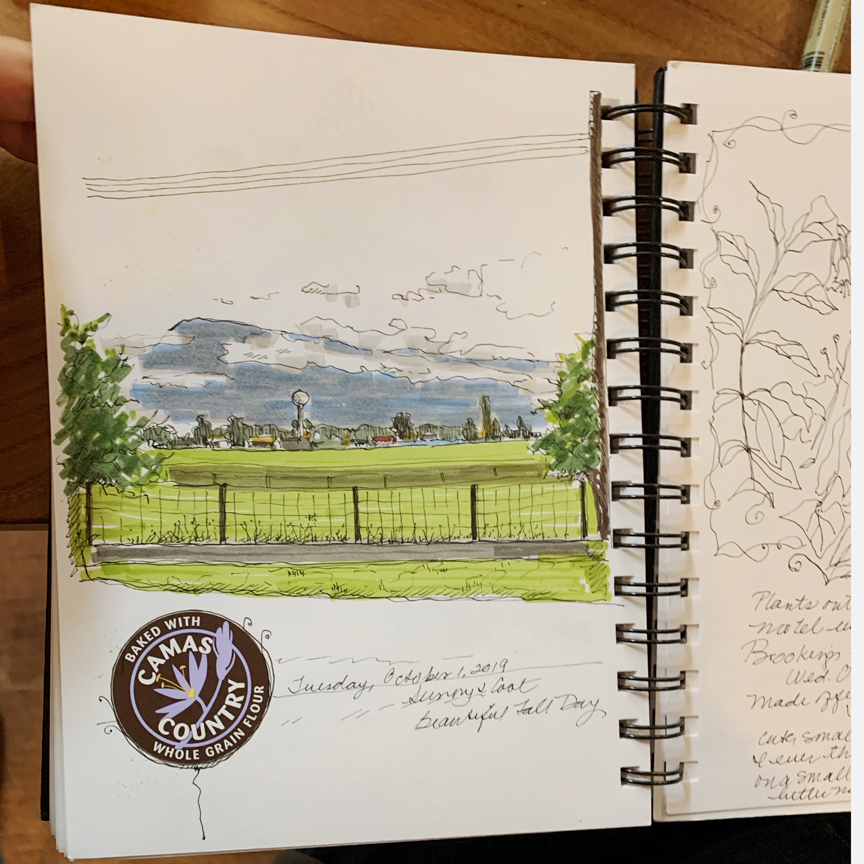 Katie was interested to see what Bev had been sketching – here's a favorite of her from when they were at Camas Mill Bakery.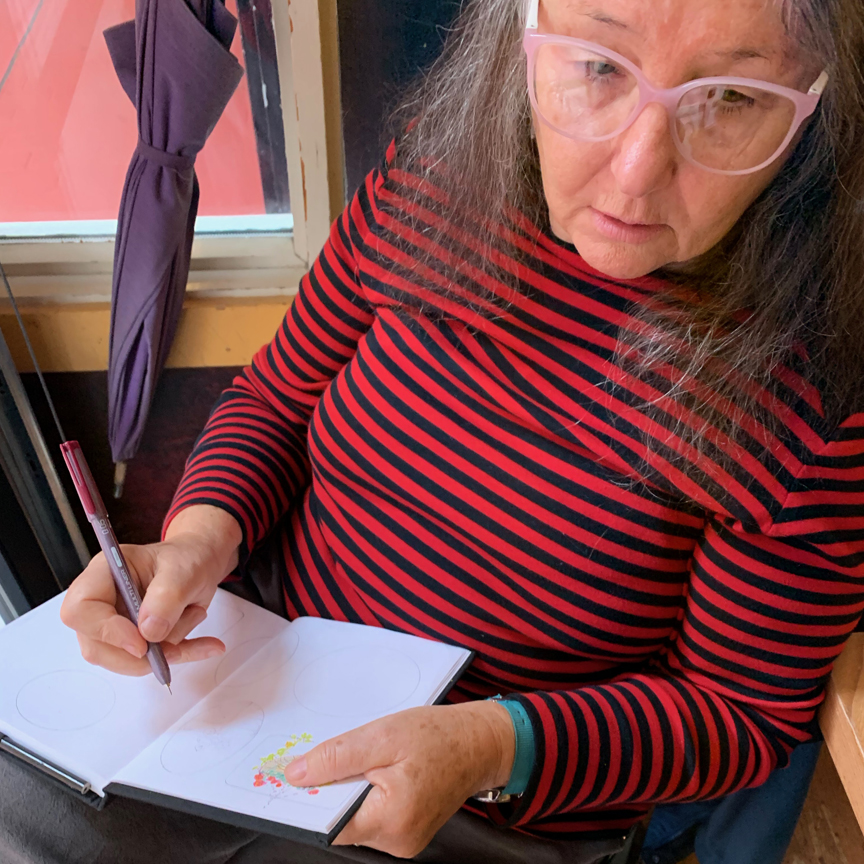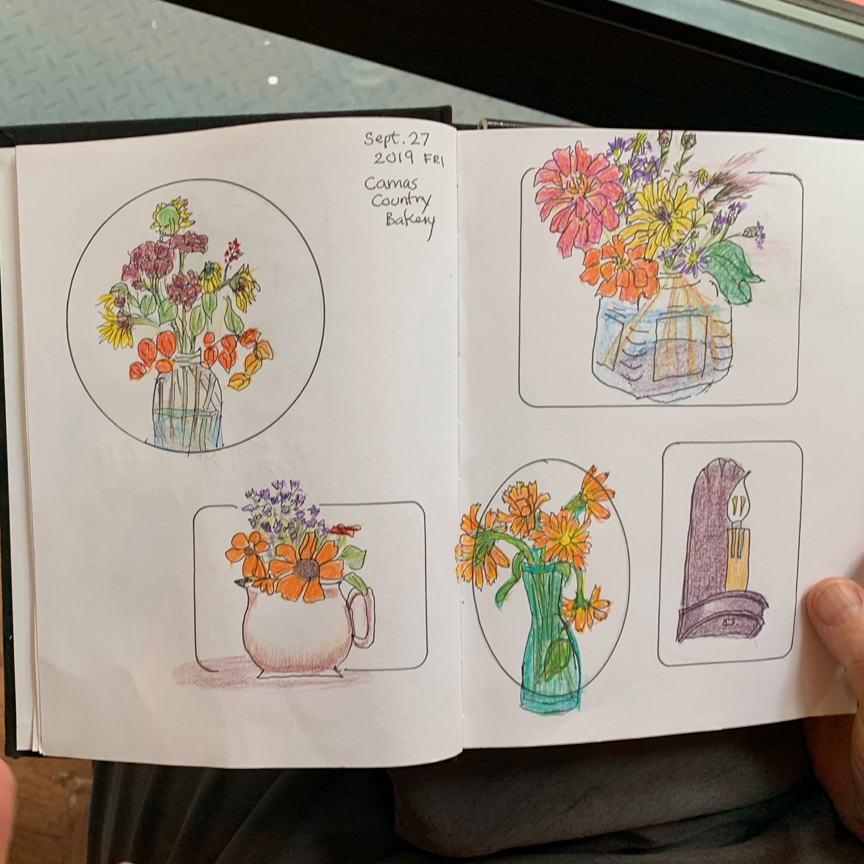 Looks like Laura is sketching the hanging flowers outside – "Yes," she said, "I'm kind of into flowers lately." What a fun floral page!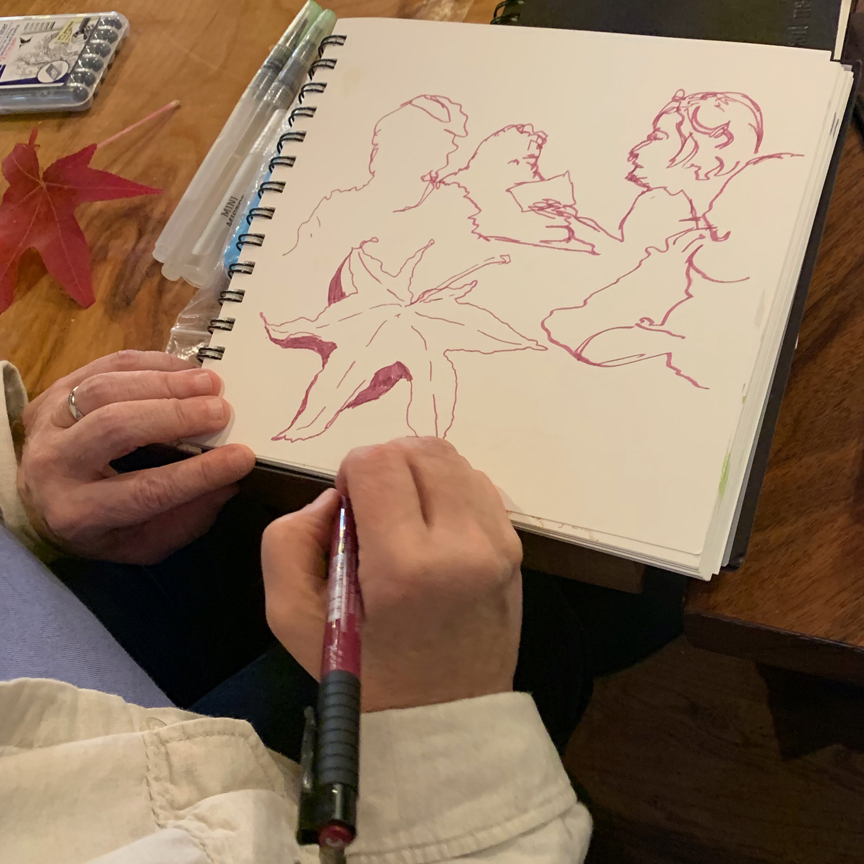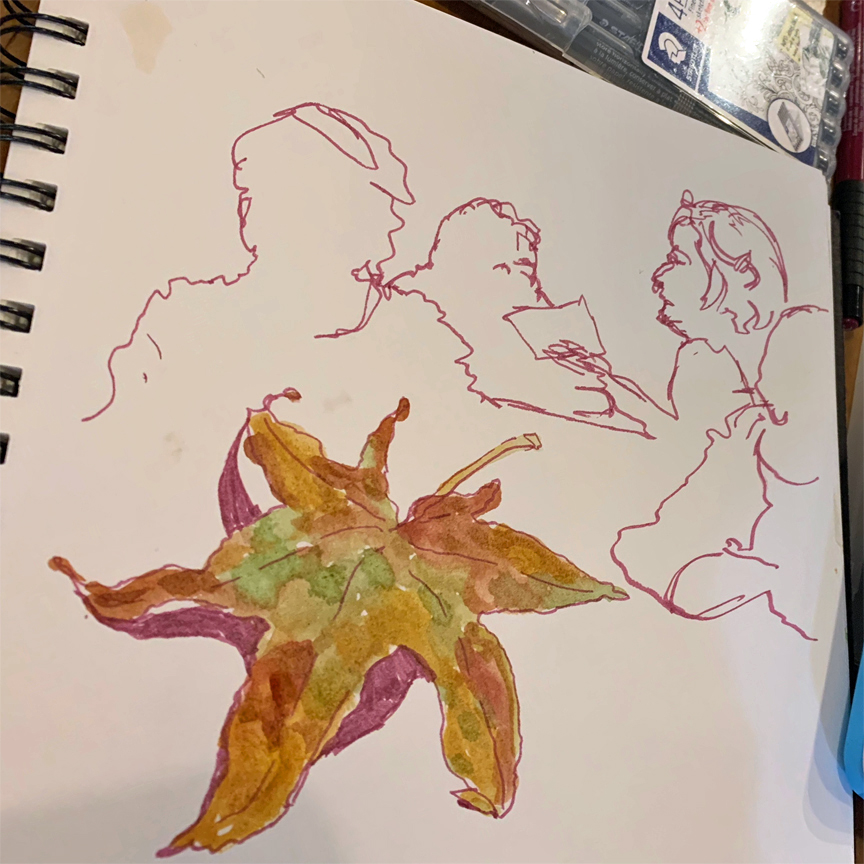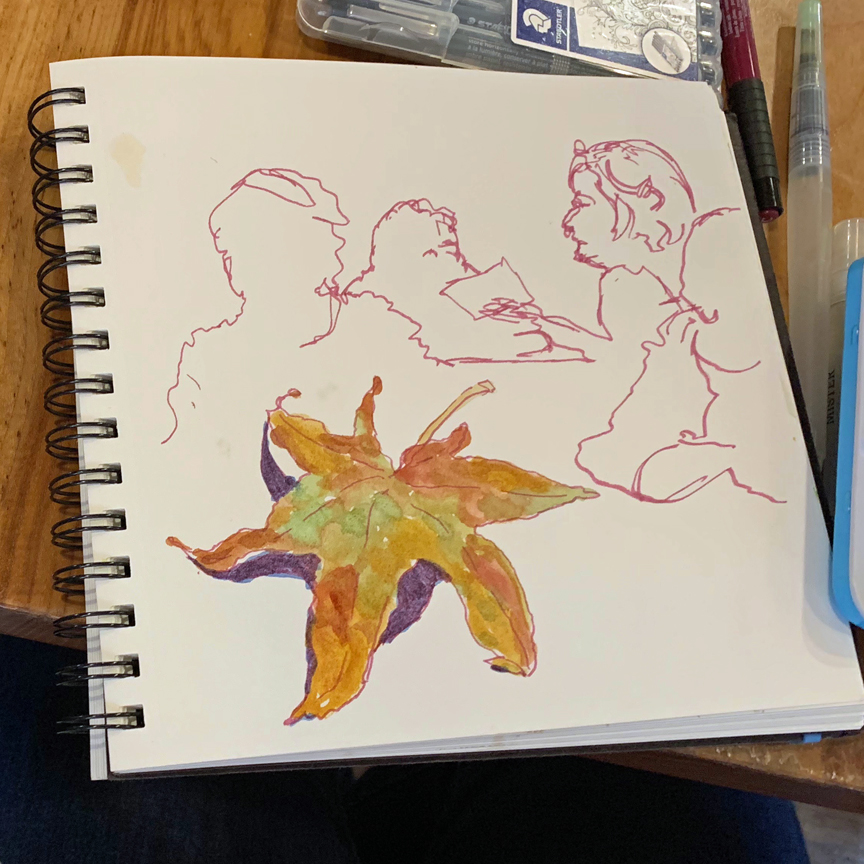 Daisy got right back into sketching using her wine colored marker. "Hmm, the shadow doesn't look right," she said, so she fixed it.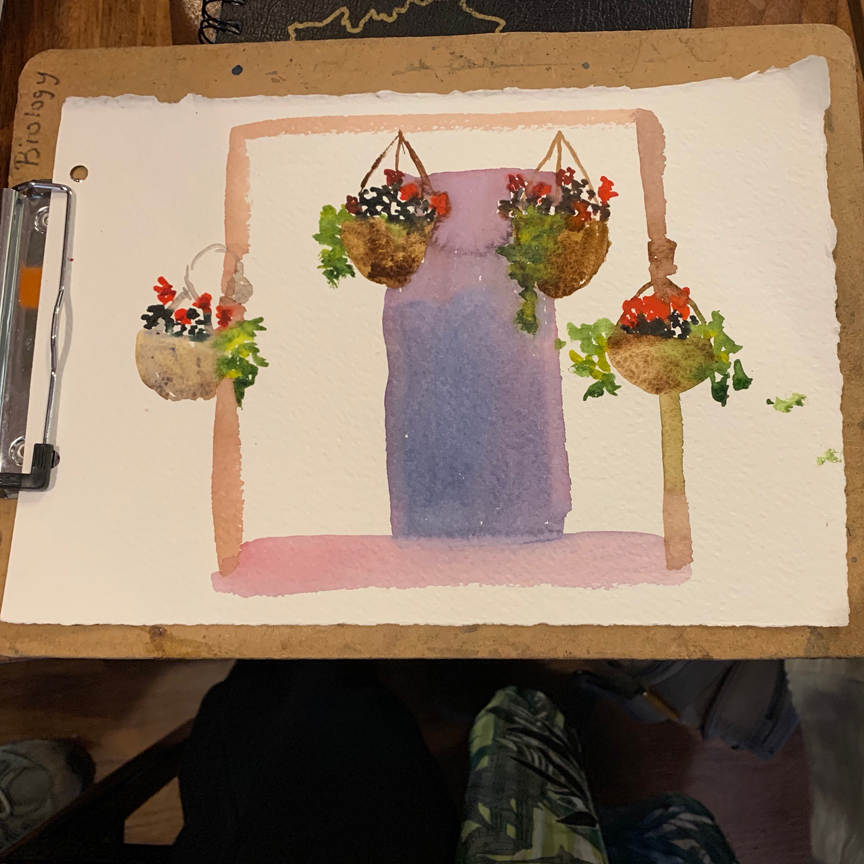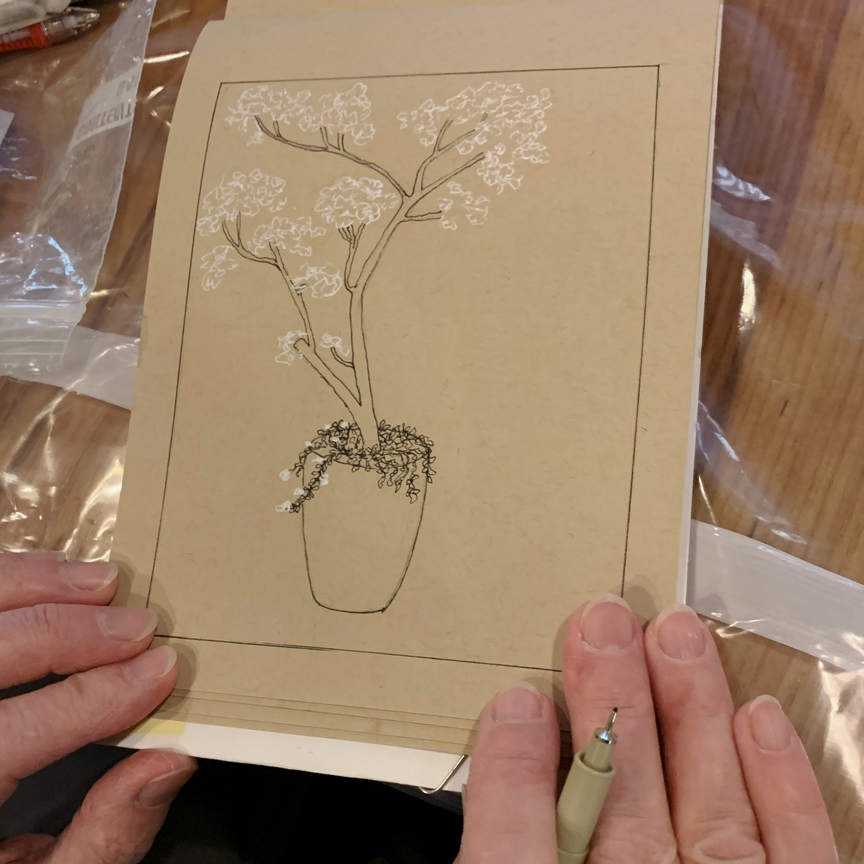 Bitty and Peggy were busy sketching, too – those hanging flower baskets outside, and the tree in the planter. Interesting treatments!