5th St. Market, Eugene, OR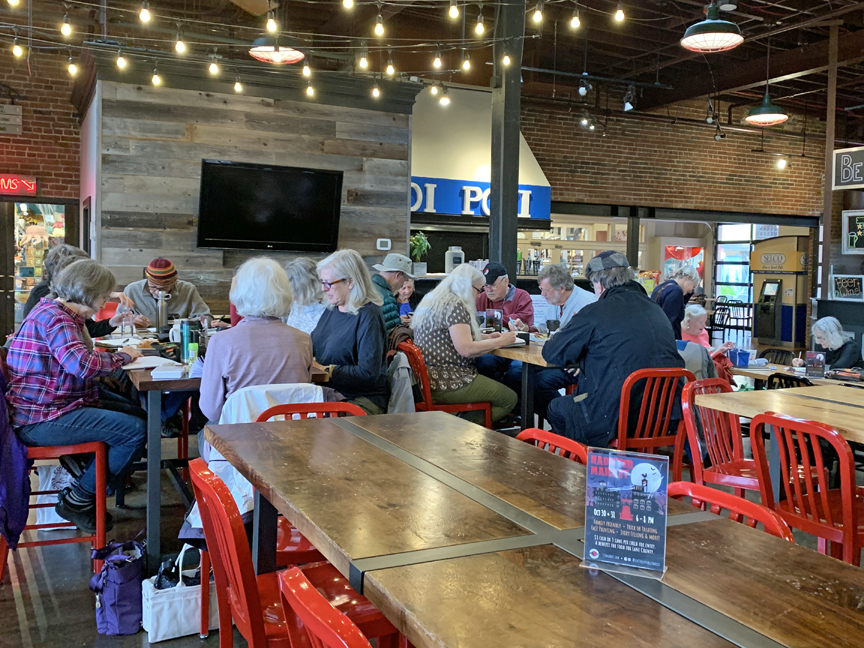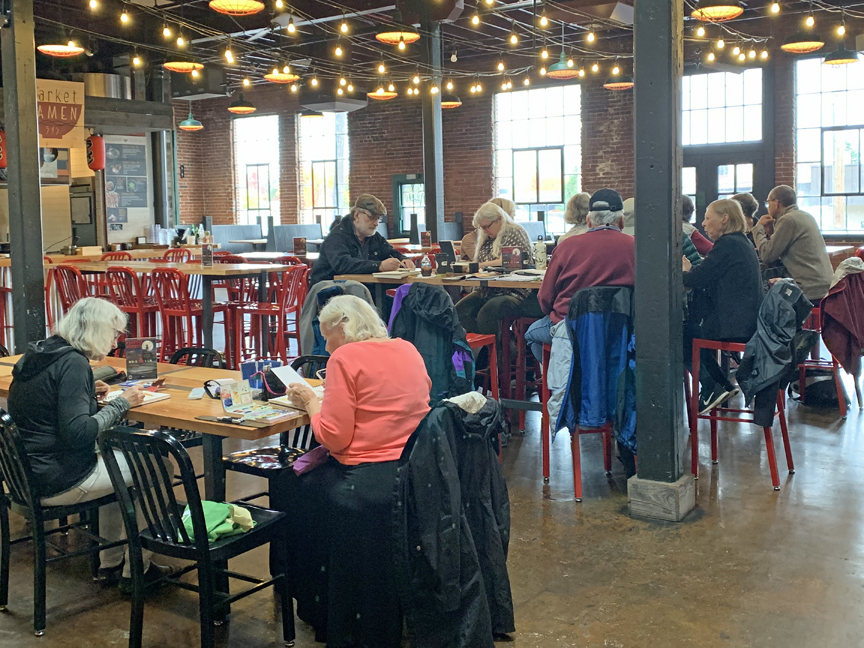 There's a view for everyone at 5th St. Market, and if we don't like the view, we find props for sketching!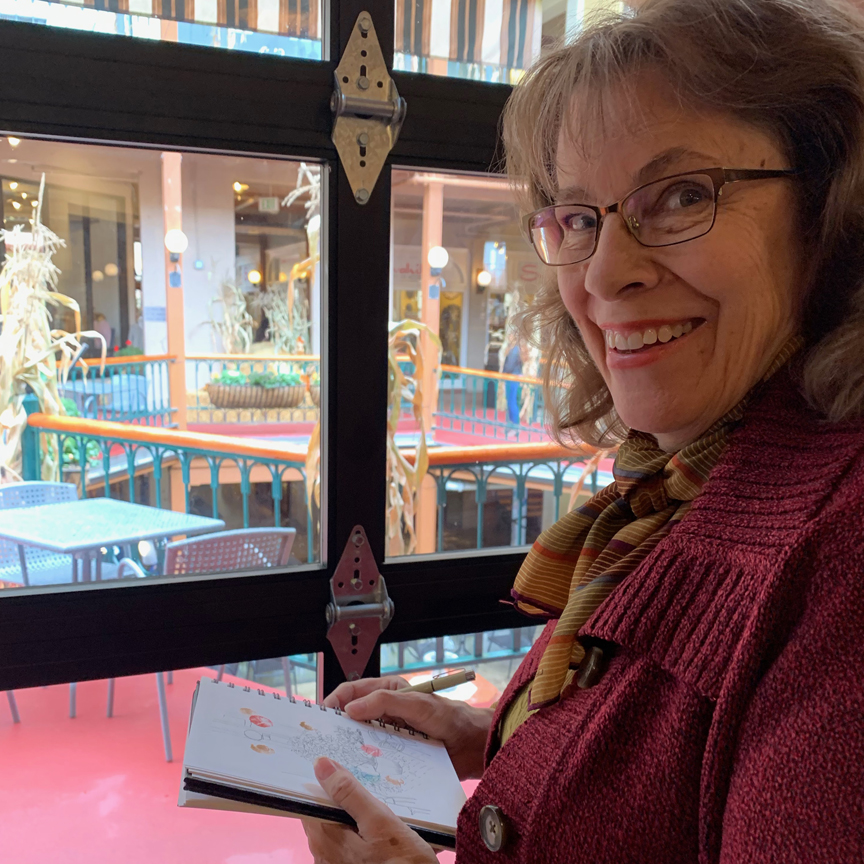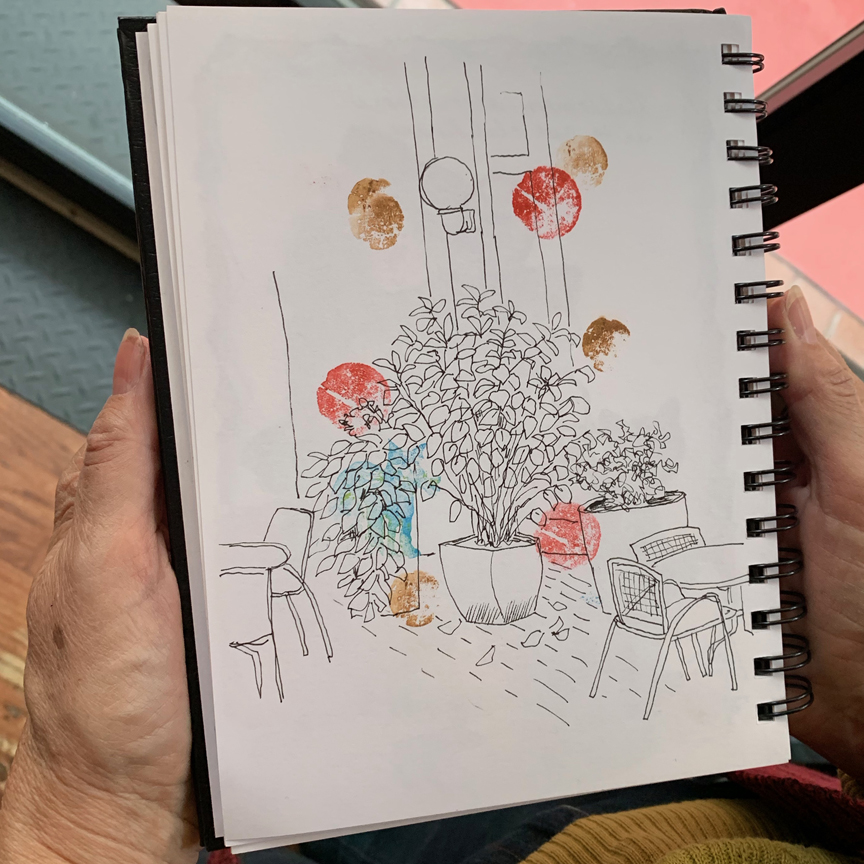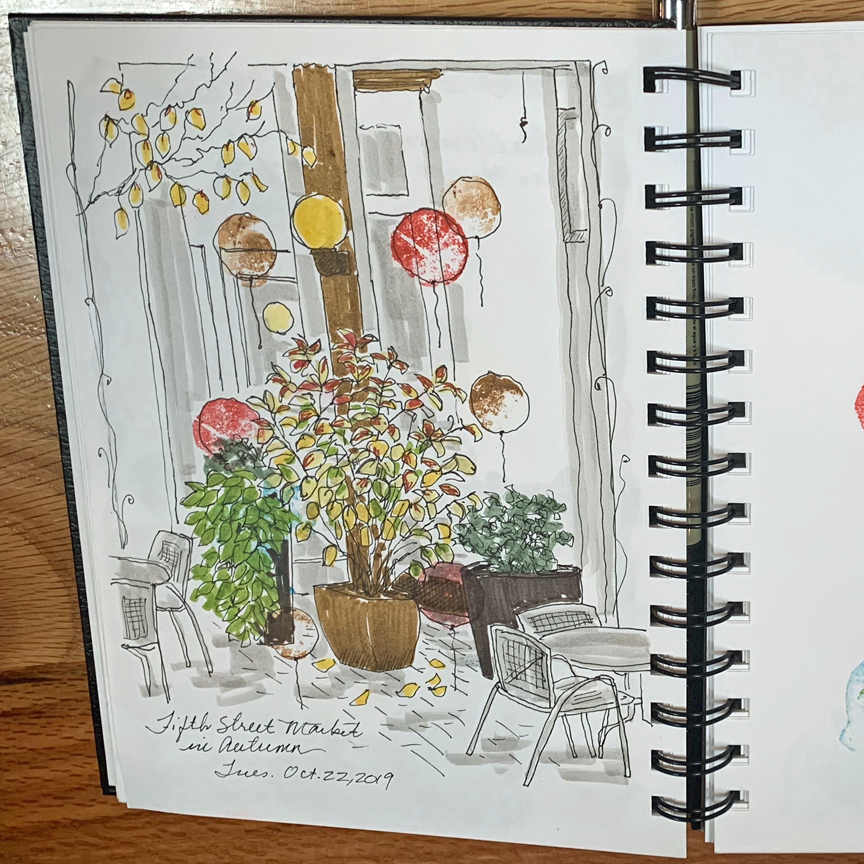 Bev liked the view out onto the upper patio, and had fun adding an autumn look to her pre-stamped page. Delightful!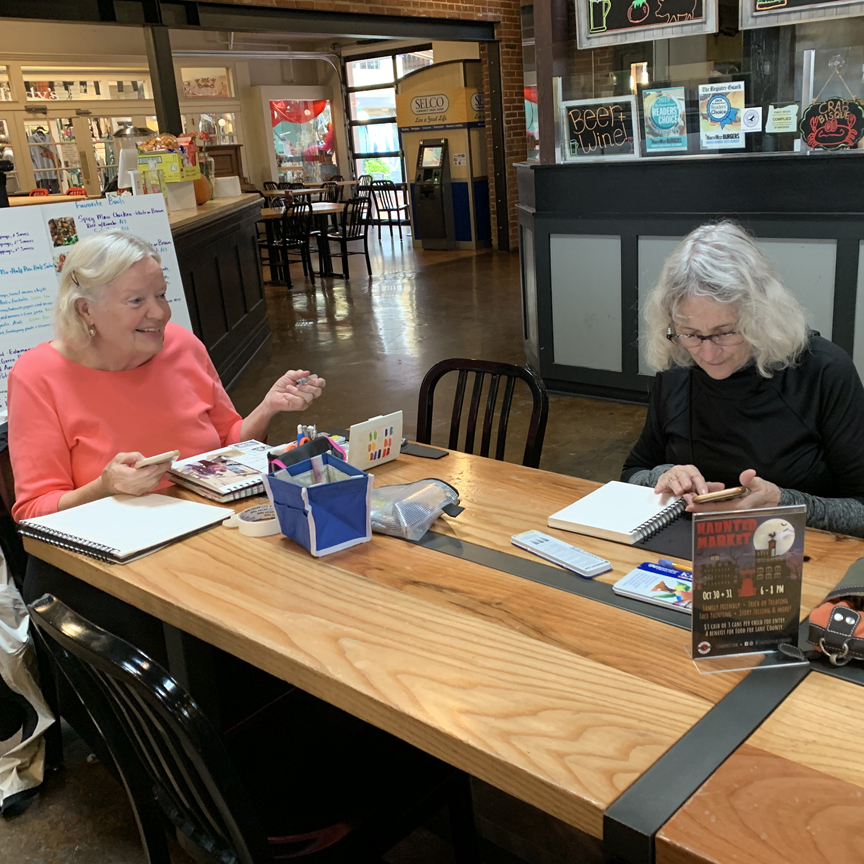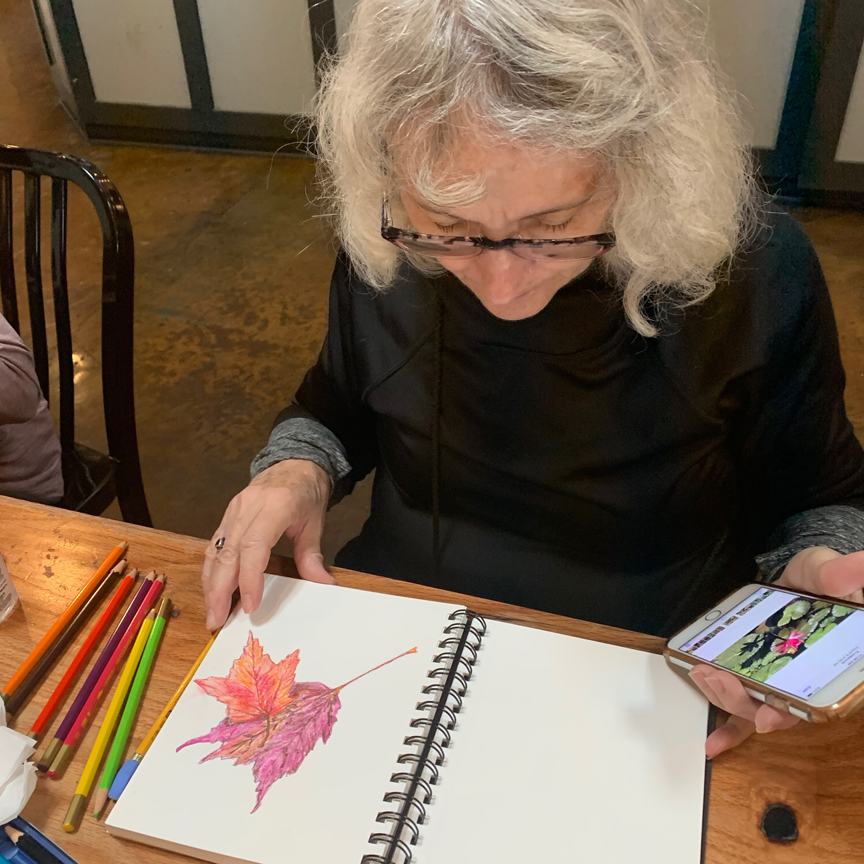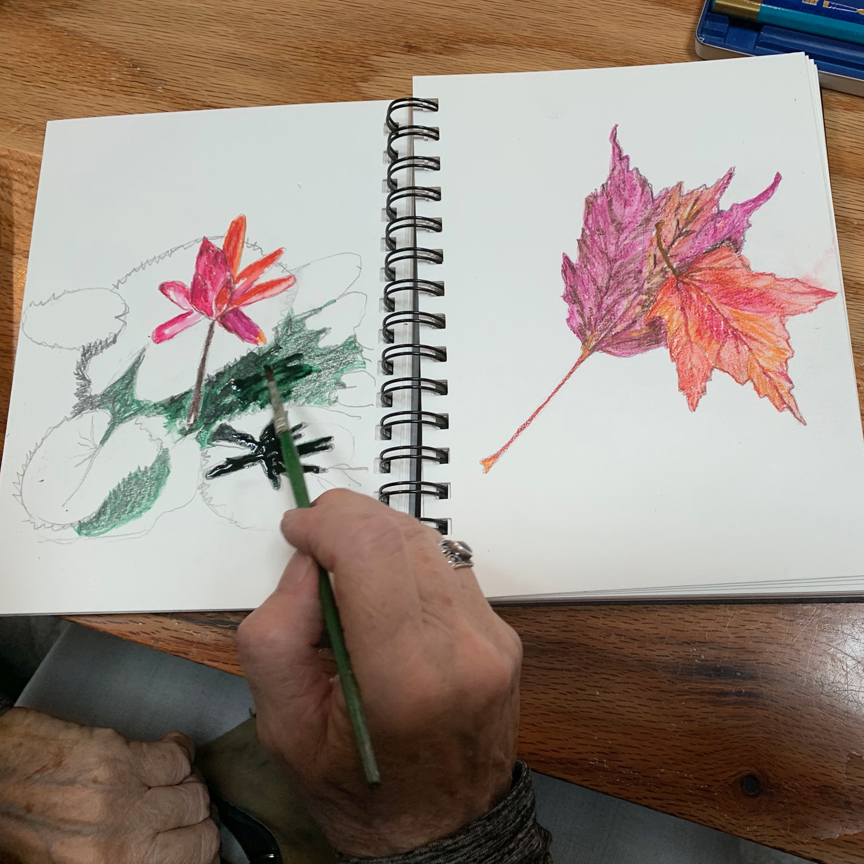 Lona and Ellen played with props – here Ellen works on autumn leaves using watercolor pencils, & doing direct wet pencil to page.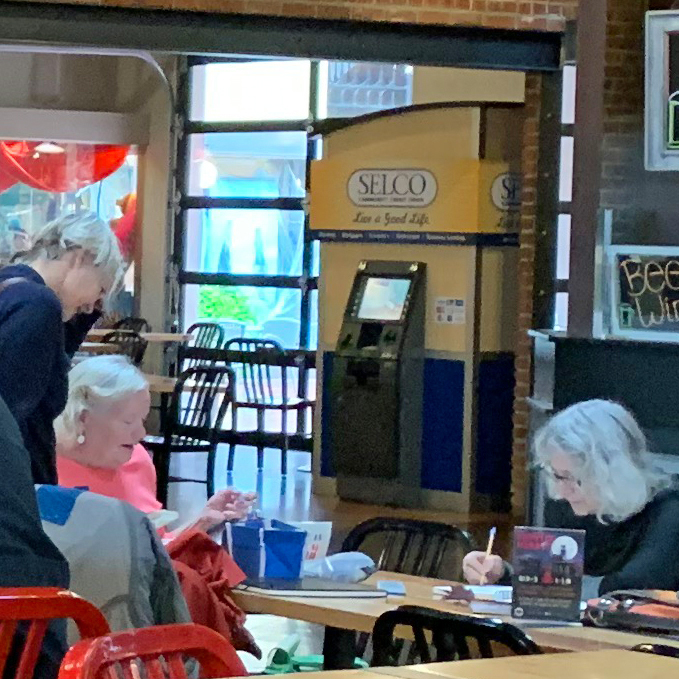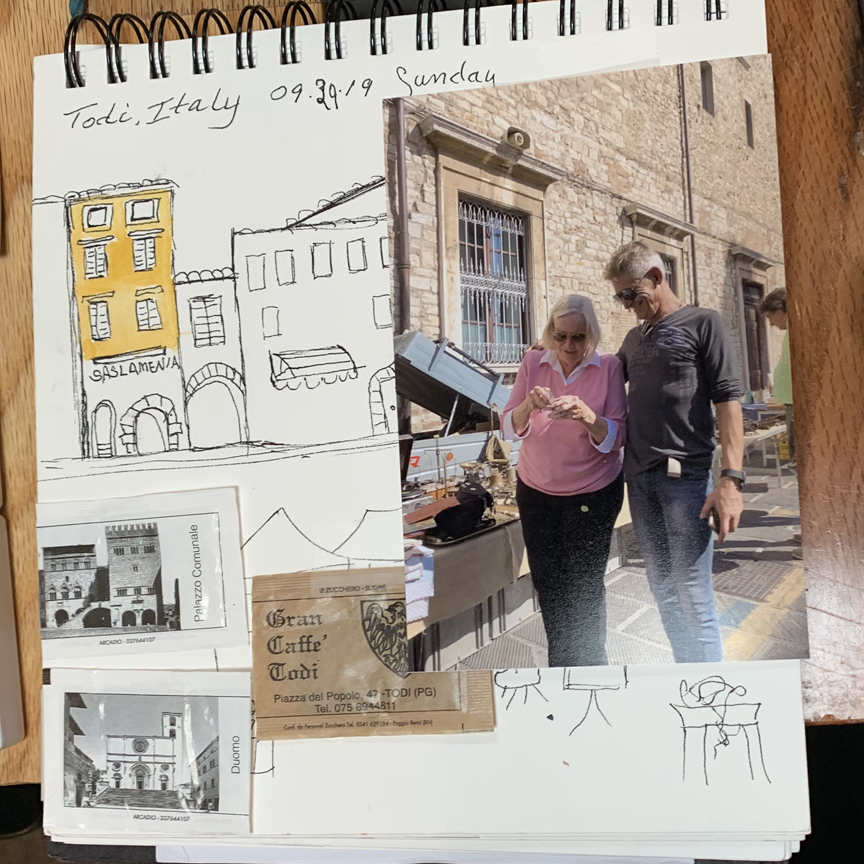 Michelle looks over her mom's shoulder to see her reminiscing about the trip to Italy, adding color to her adventure in Todi.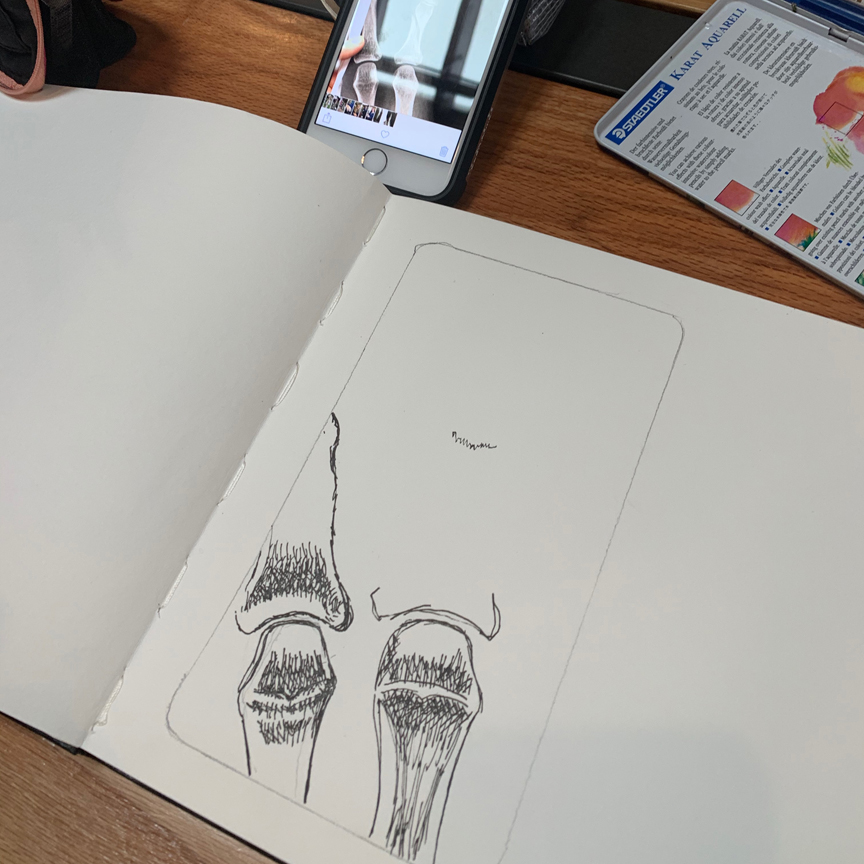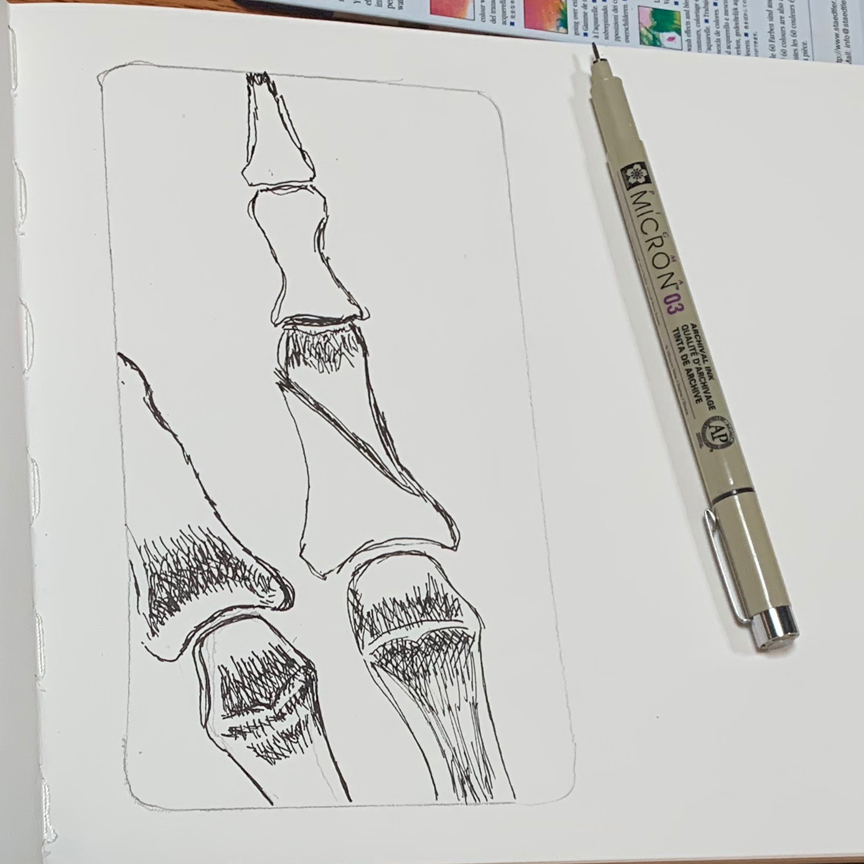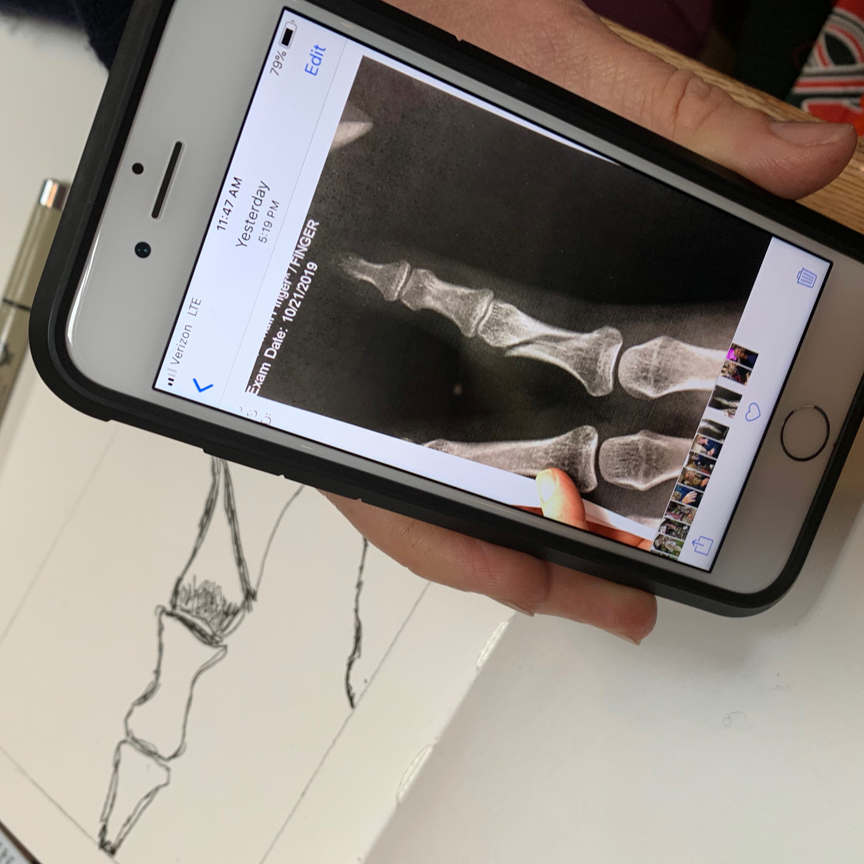 Michelle was fresh from mom-duty – her daughter had a broken finger! And it got duly documented in Michelle's sketch.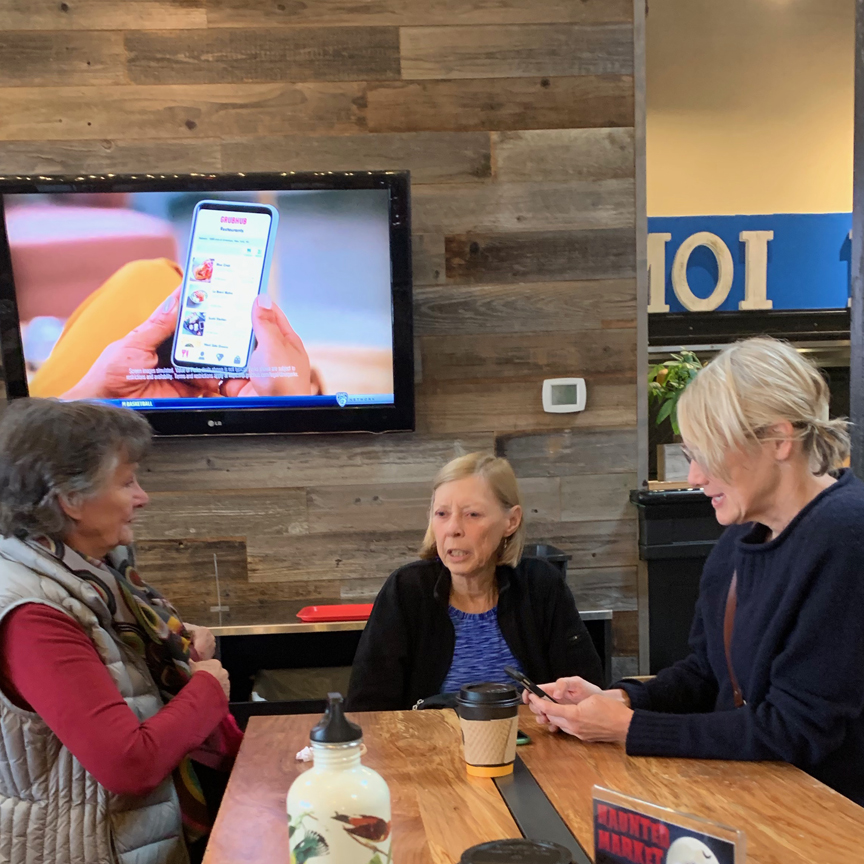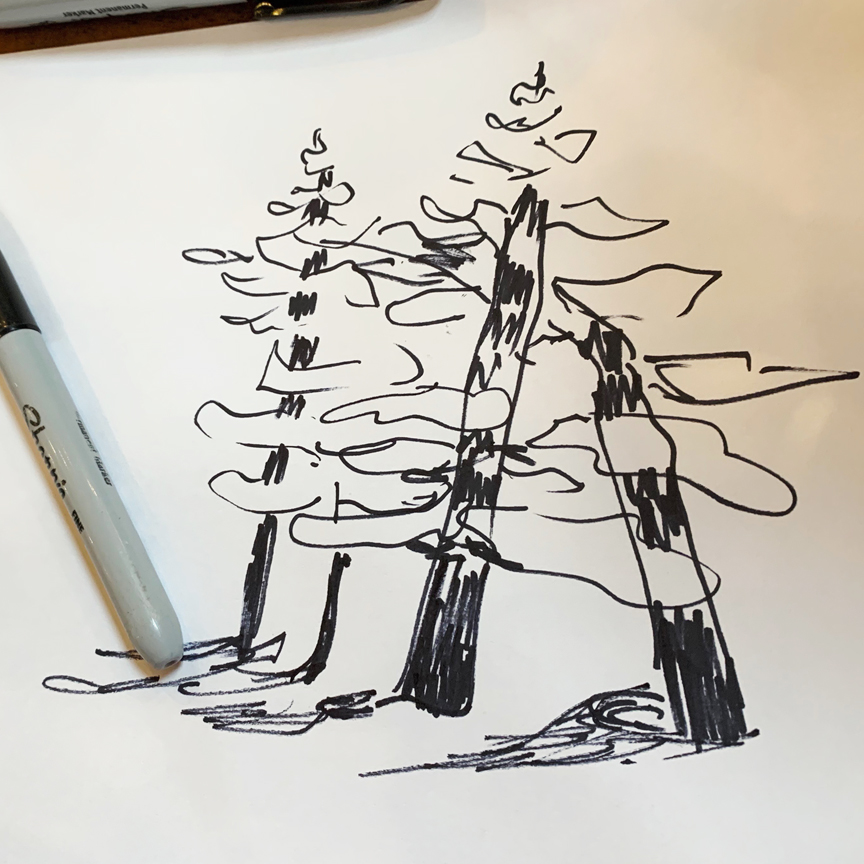 Lealan took a moment to catch up with Barb Sh and Michelle. Here's the sketch she was working on in preparation for block printing.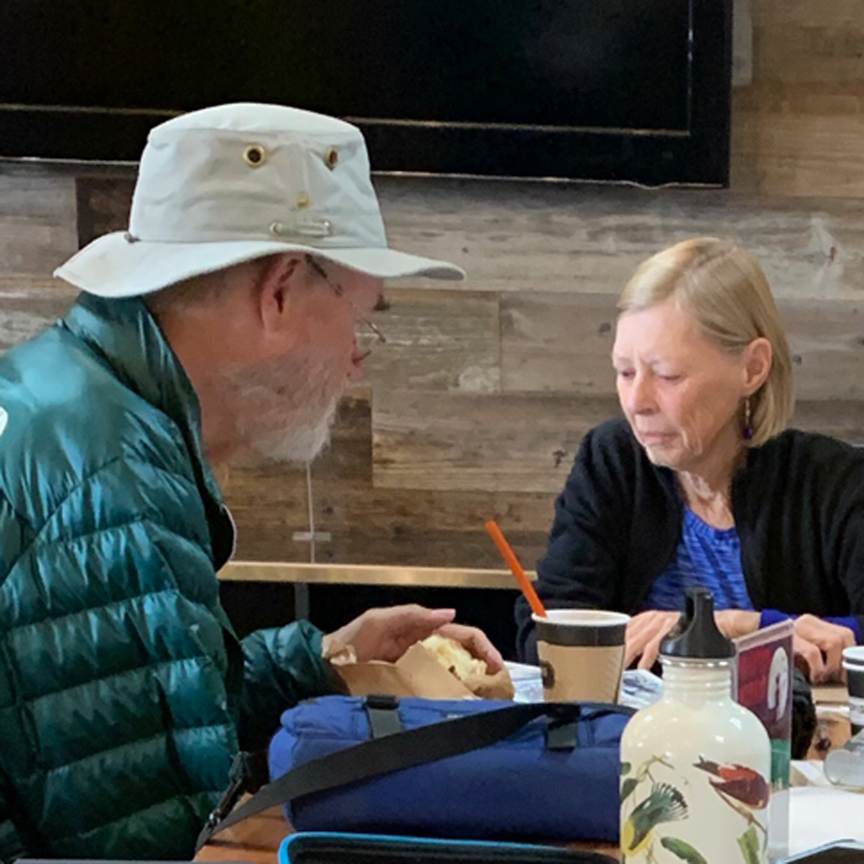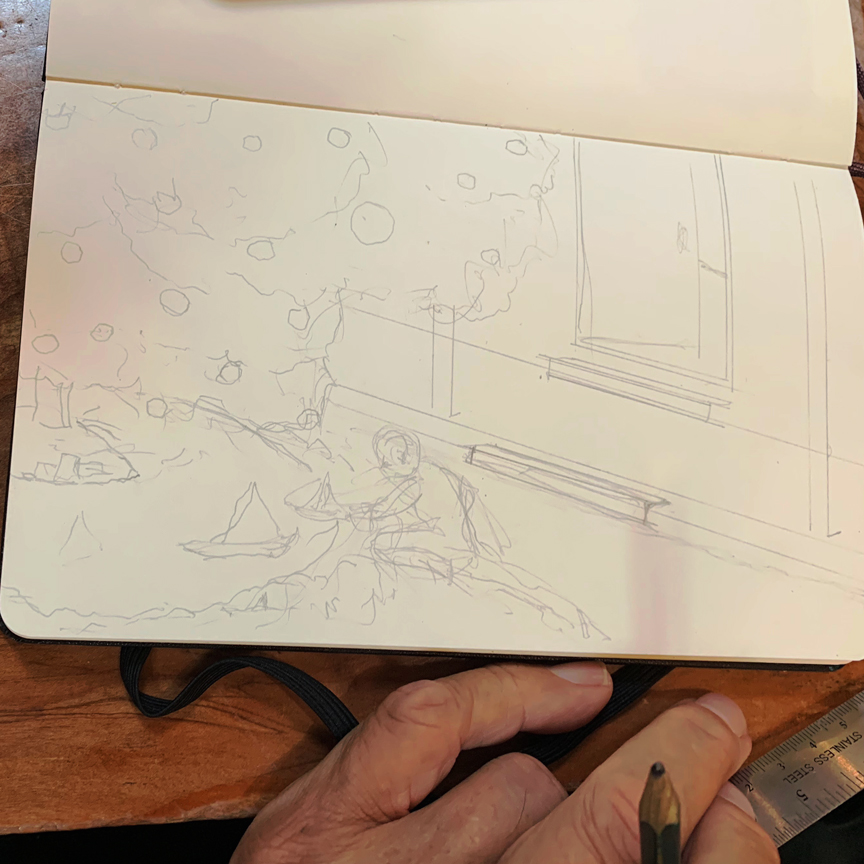 Earlier, Erik & Barb Sh were looking at each other's work, and exchanging ideas. Here's Erik's preliminary sketch of the day.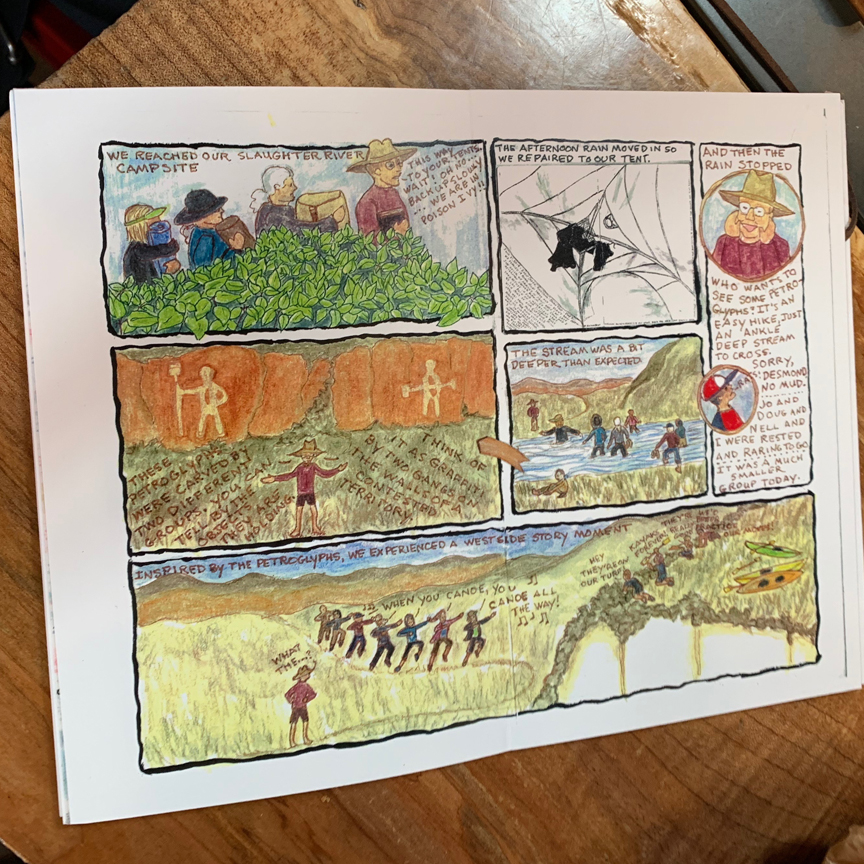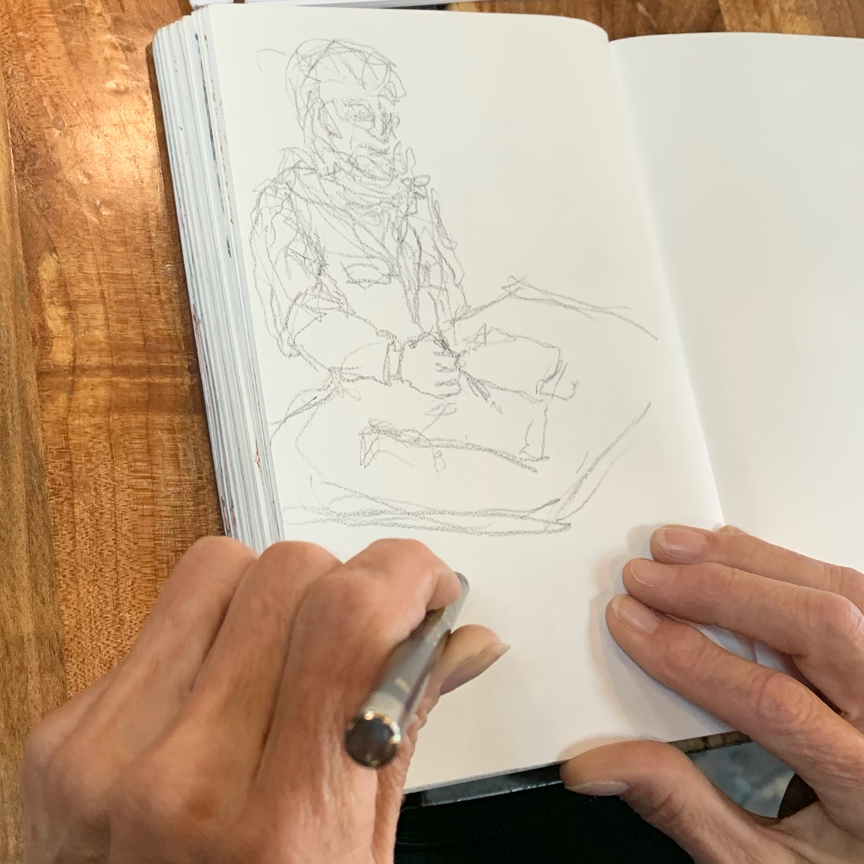 Barb Sh was showing Erik her journal entries from her Lewis & Clark adventure this summer, then she did a left-handed sketch of Danita!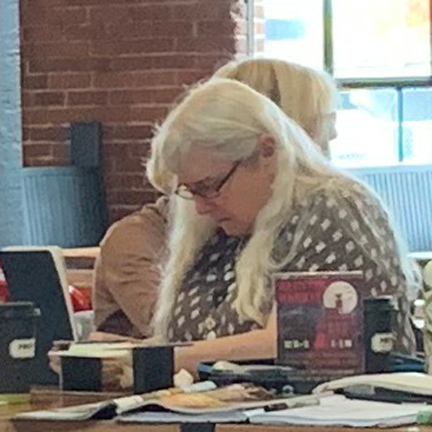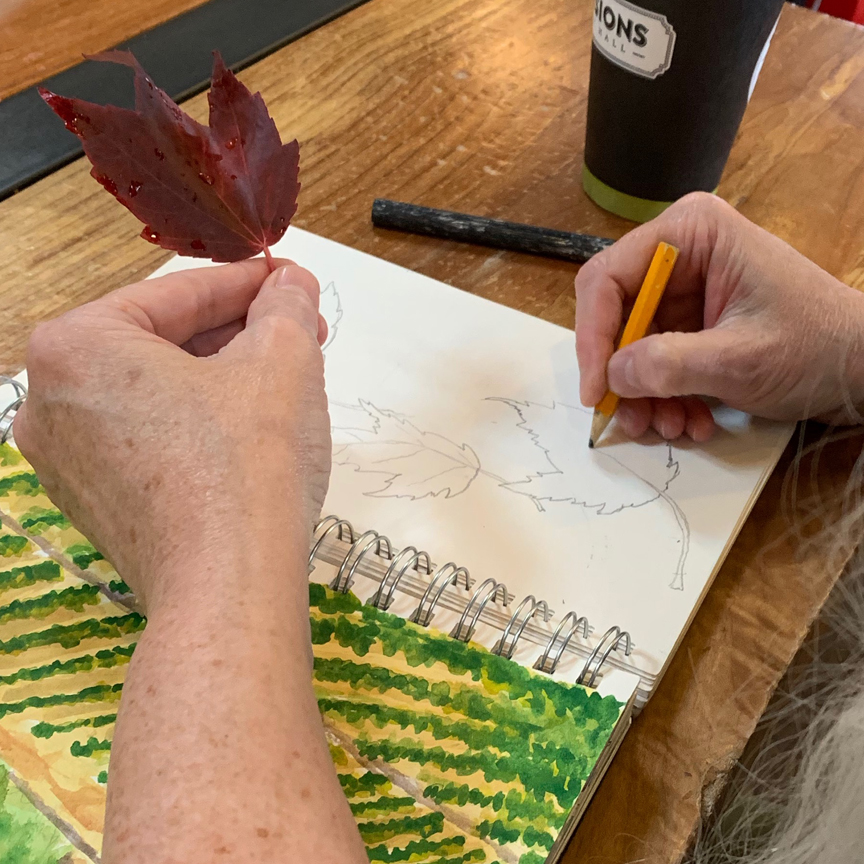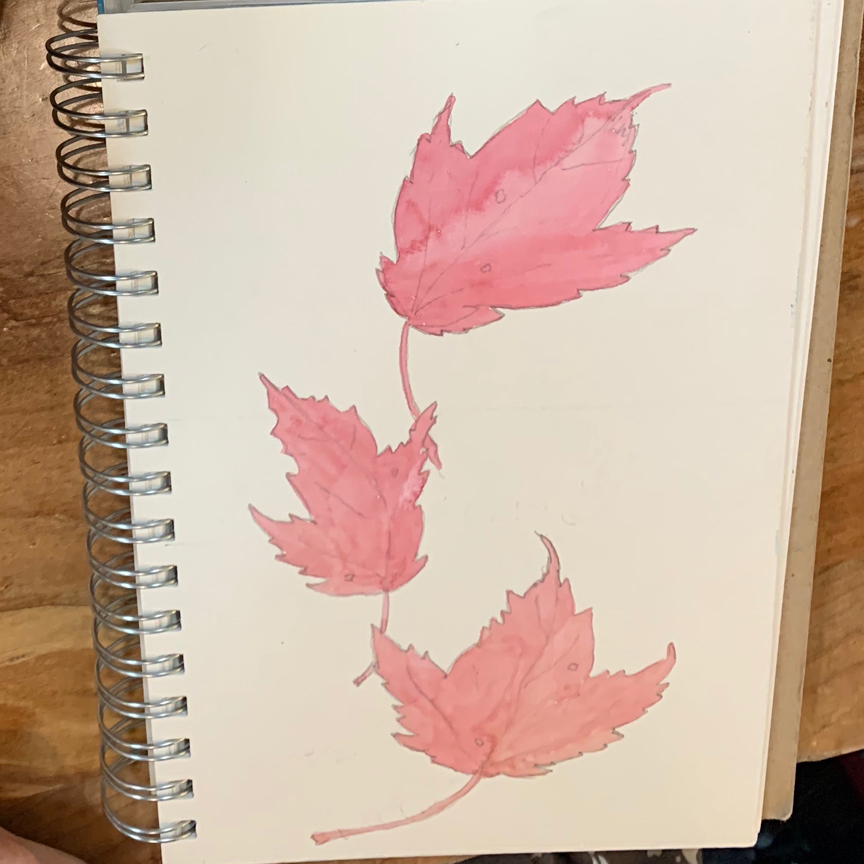 And here's Danita, doing up close work with autumn leaves that Jane picked up in the parking lot – she really makes them dance.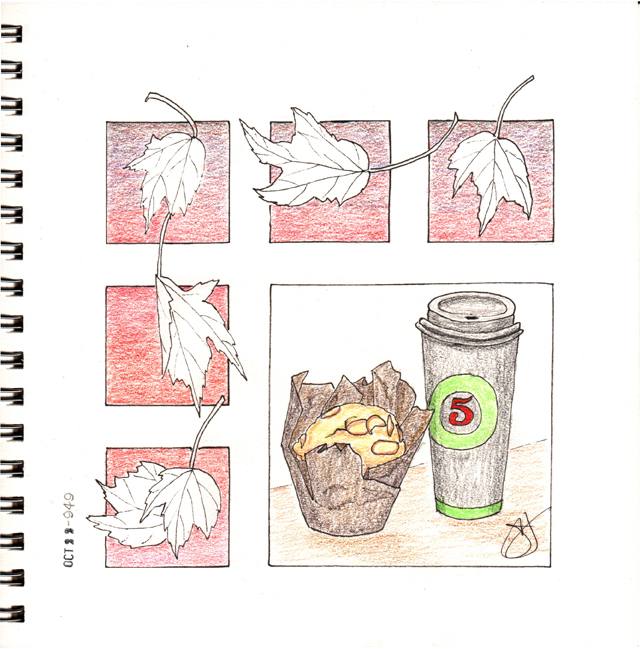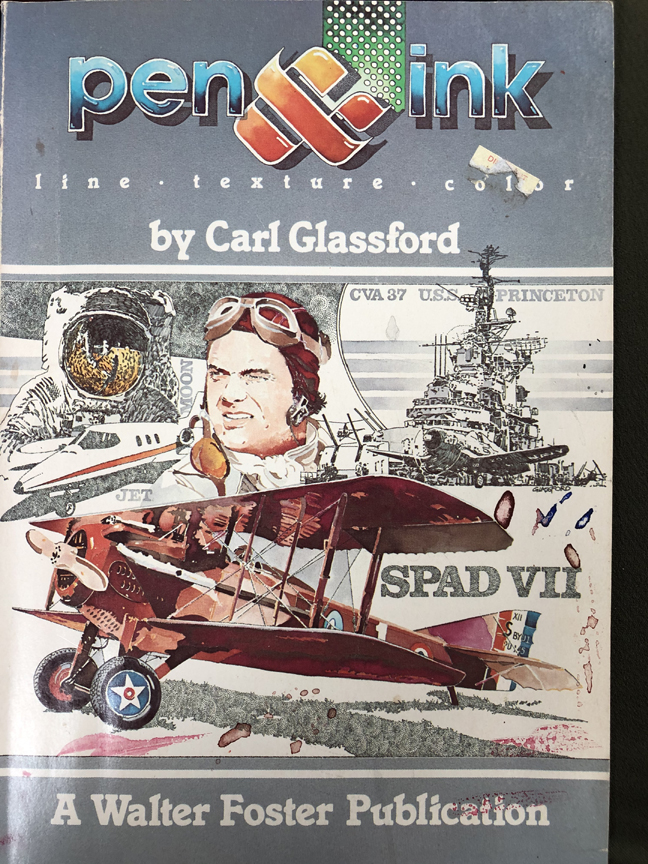 Here's Jane's sketch of the leaves (& props from downstairs), along with the cover of the hatching texture book Patti has been using.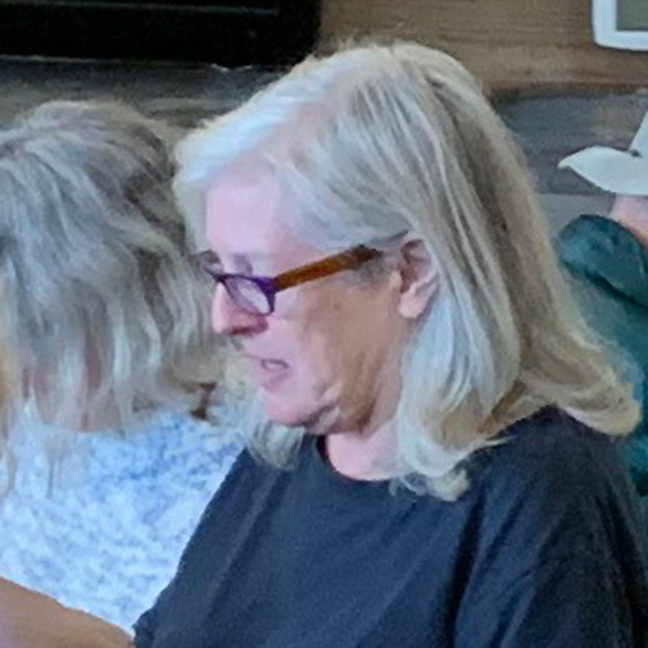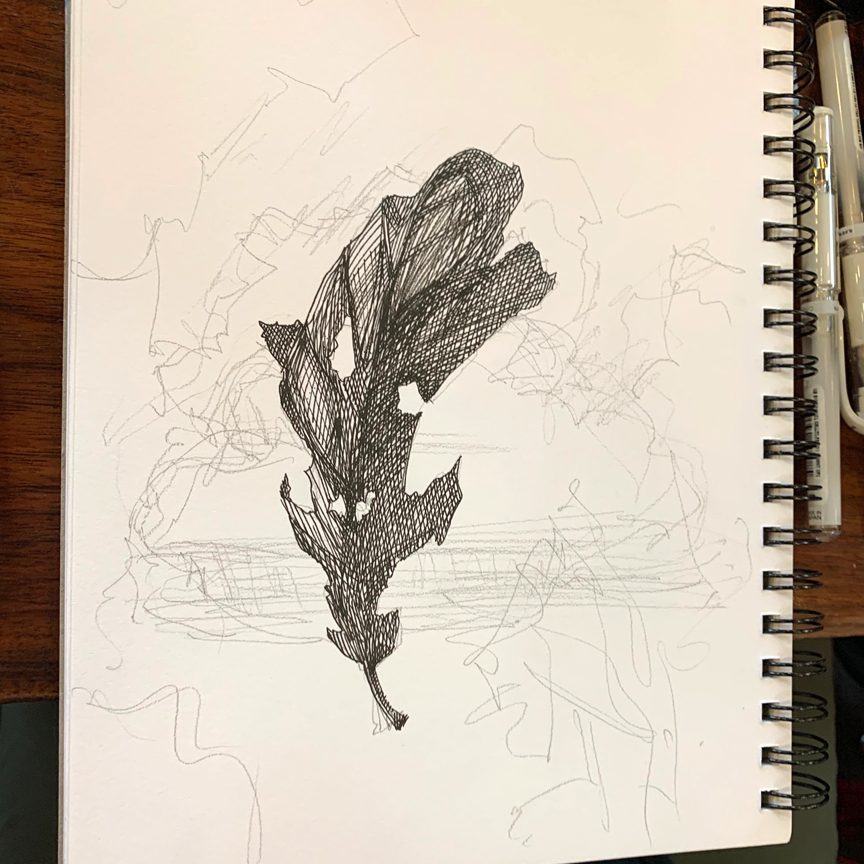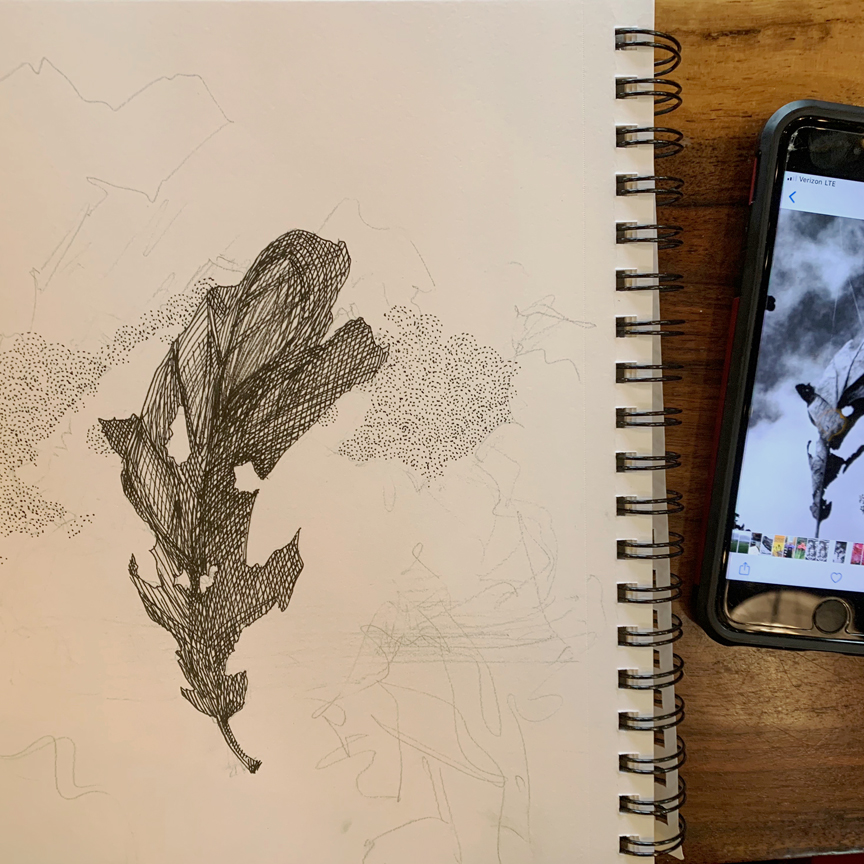 Patti really uses hatching to excellent effect – here she's playing with techniques for the photo of the leaf she has on her phone.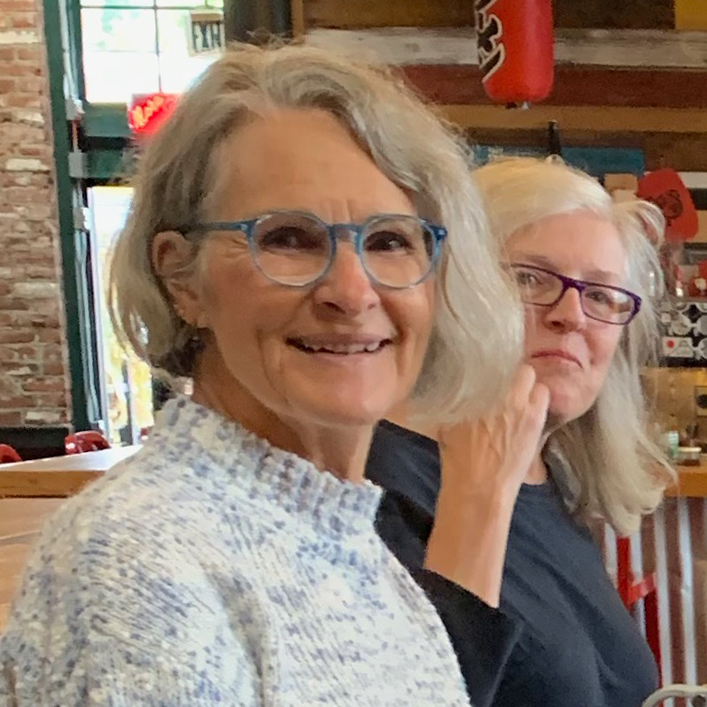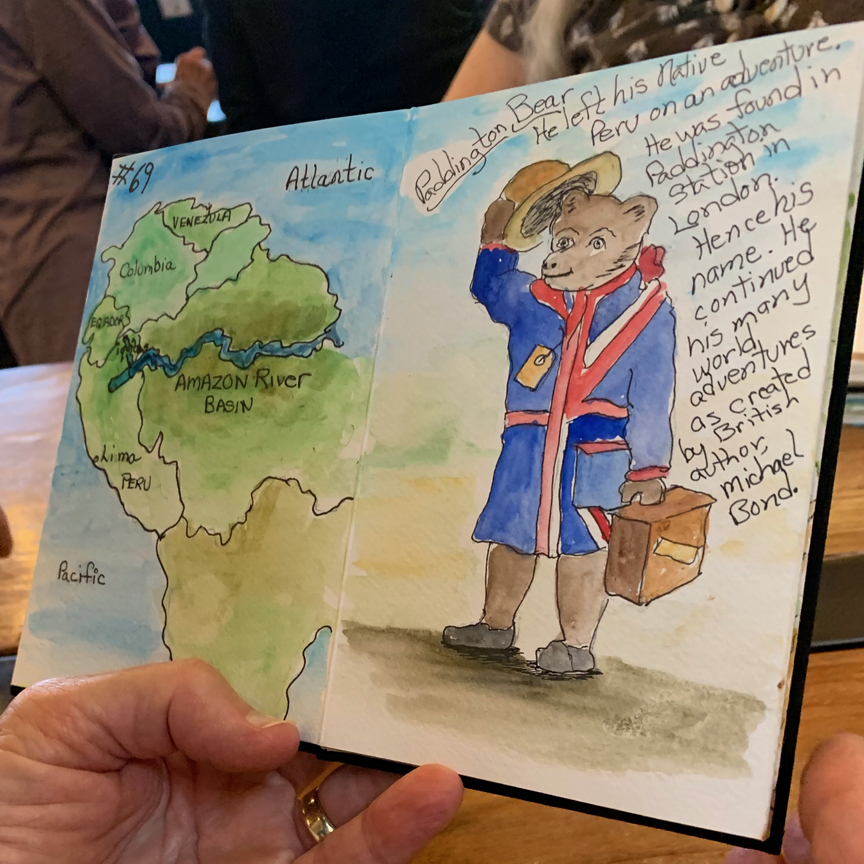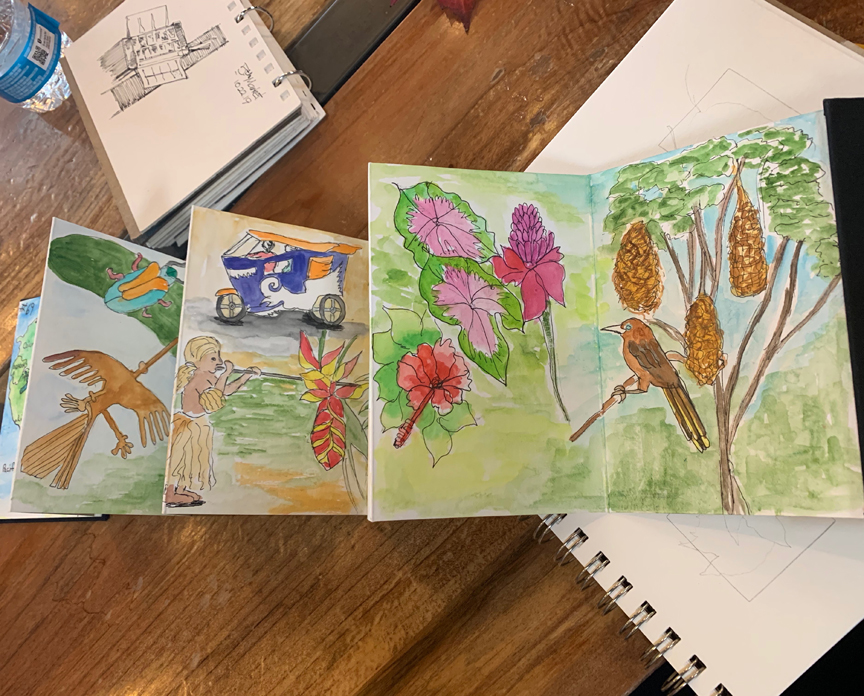 Sandy was sitting next to Patti, and enjoying sharing the sketches she just completed this morning about her recent trip to Peru.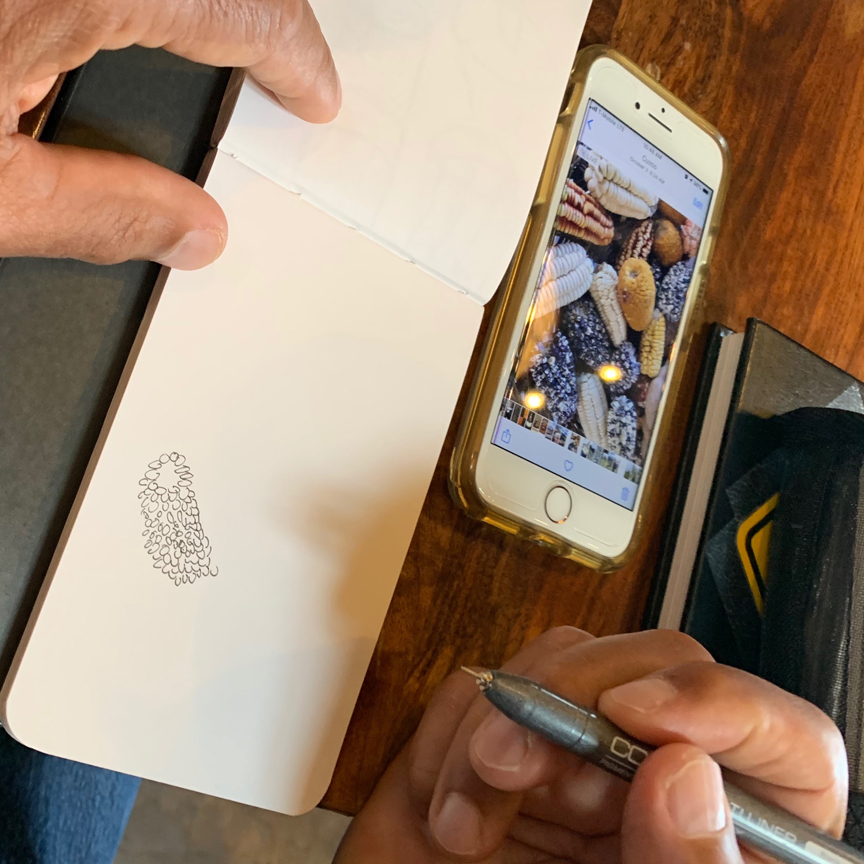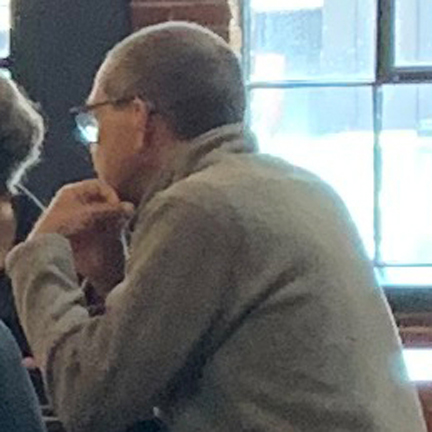 Hugh was on the Peru trip, too, and here he is looking through his photos for sketching subjects to add to his travel sketchbook.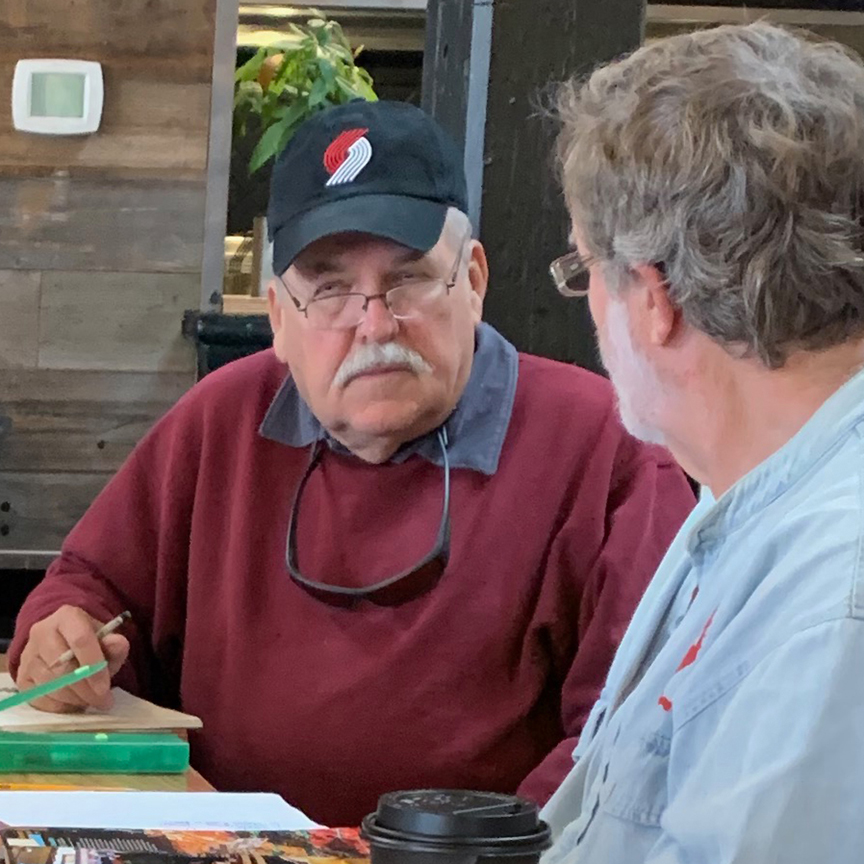 .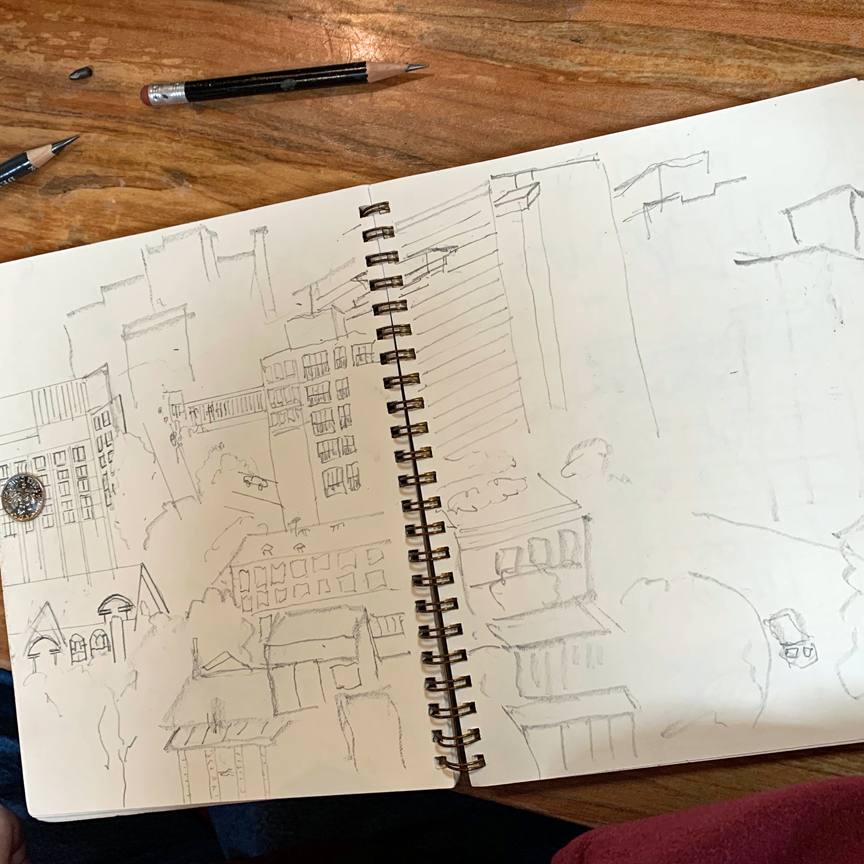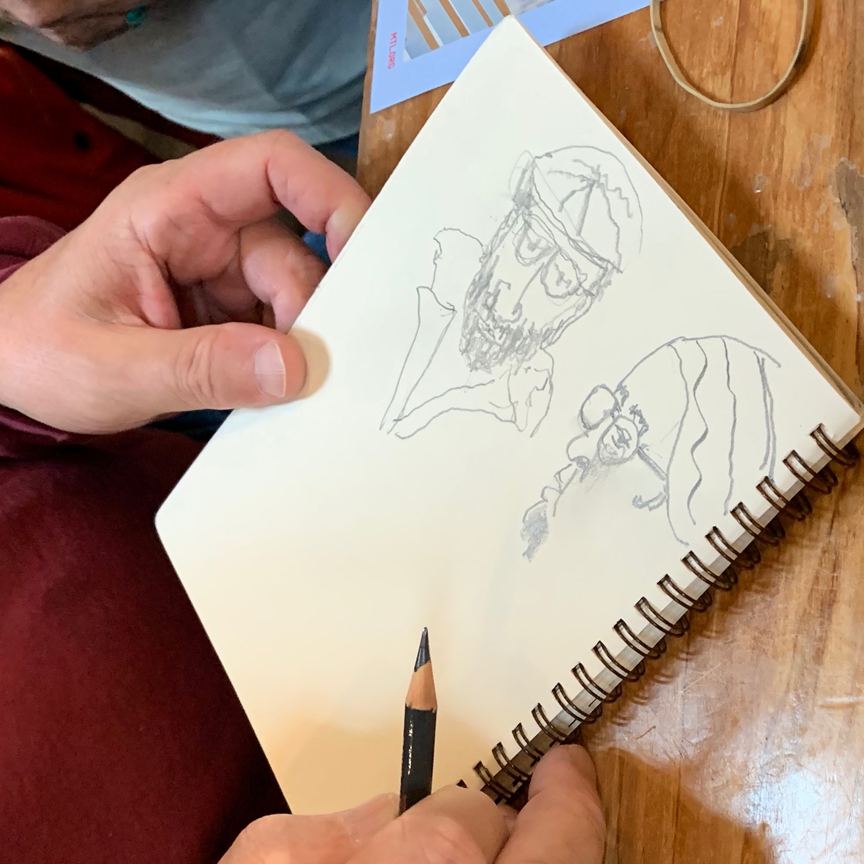 Across from Hugh, Bill and Jim were busy talking and sketching. Bill was sketching buildings, then back to people – Serge & Hugh.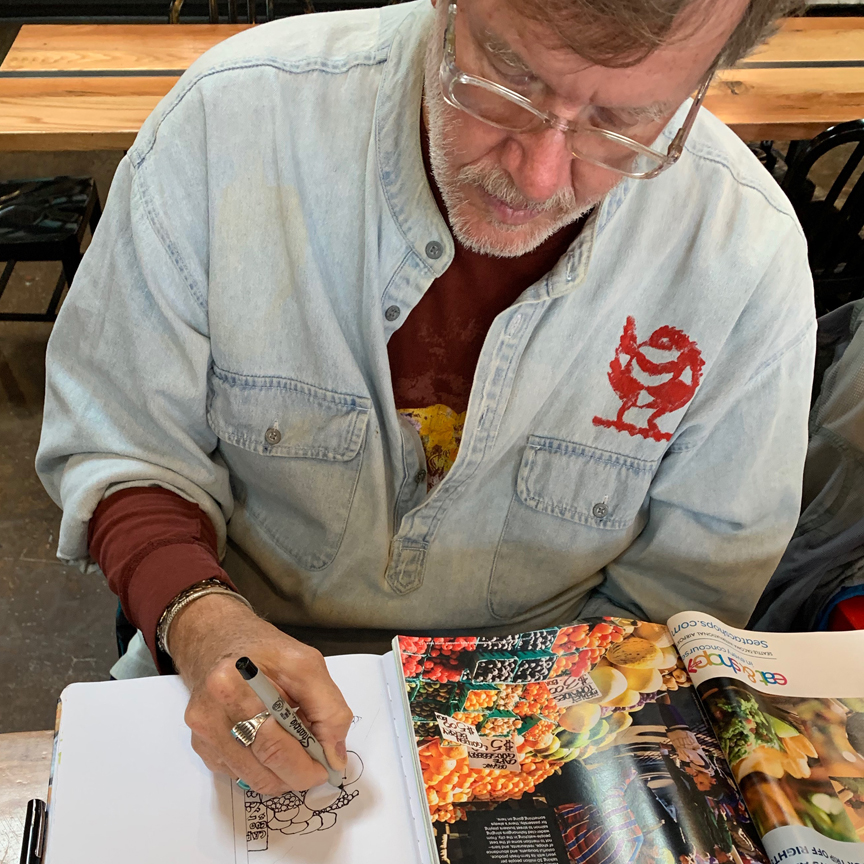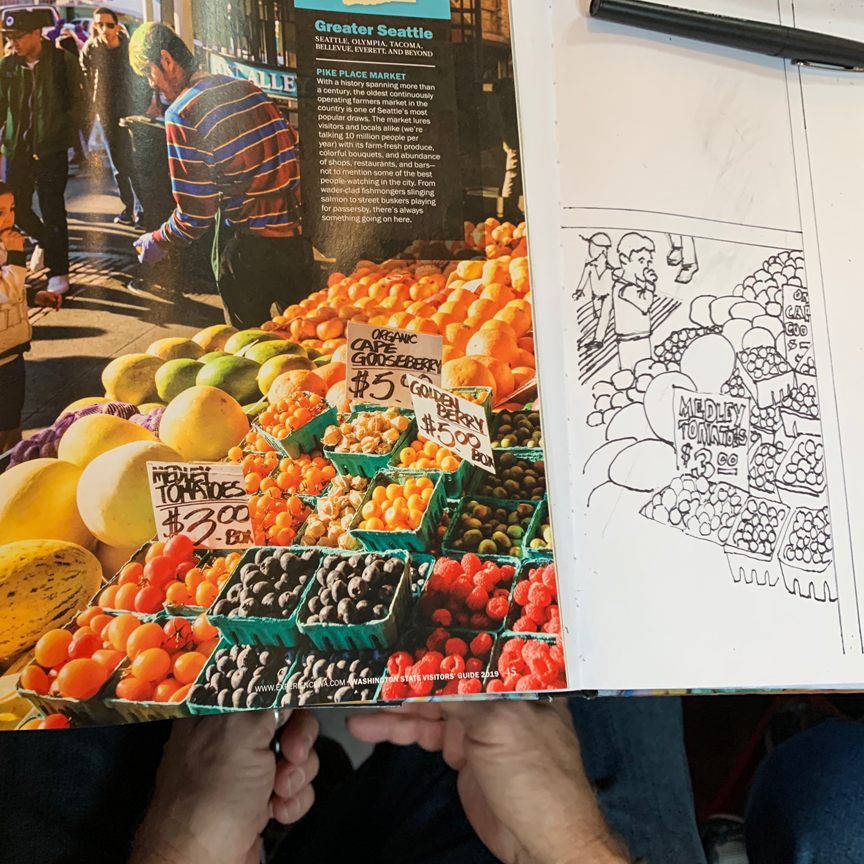 Jim often refers to travel magazines for inspiration – that display of fruits is a challenge! Be interesting to see it when he adds color, too.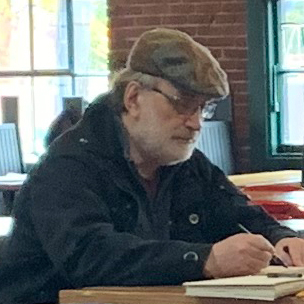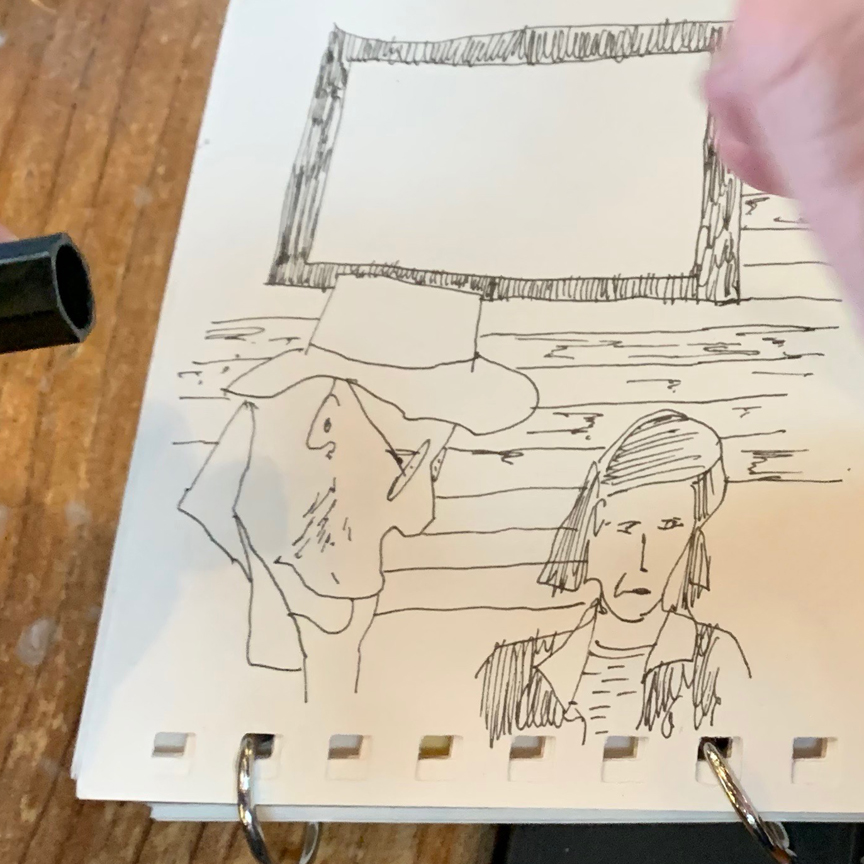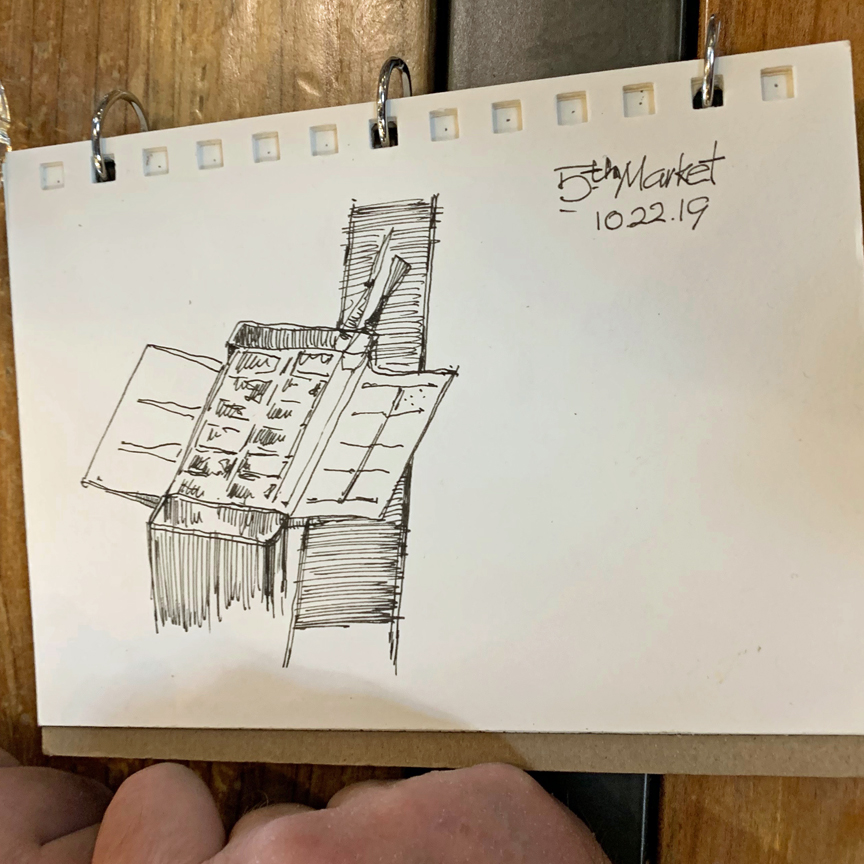 Serge was at the opposite end of the table, sketching Erik & Barb Sh! Then he got in a sketch of Danita's interesting travel palette.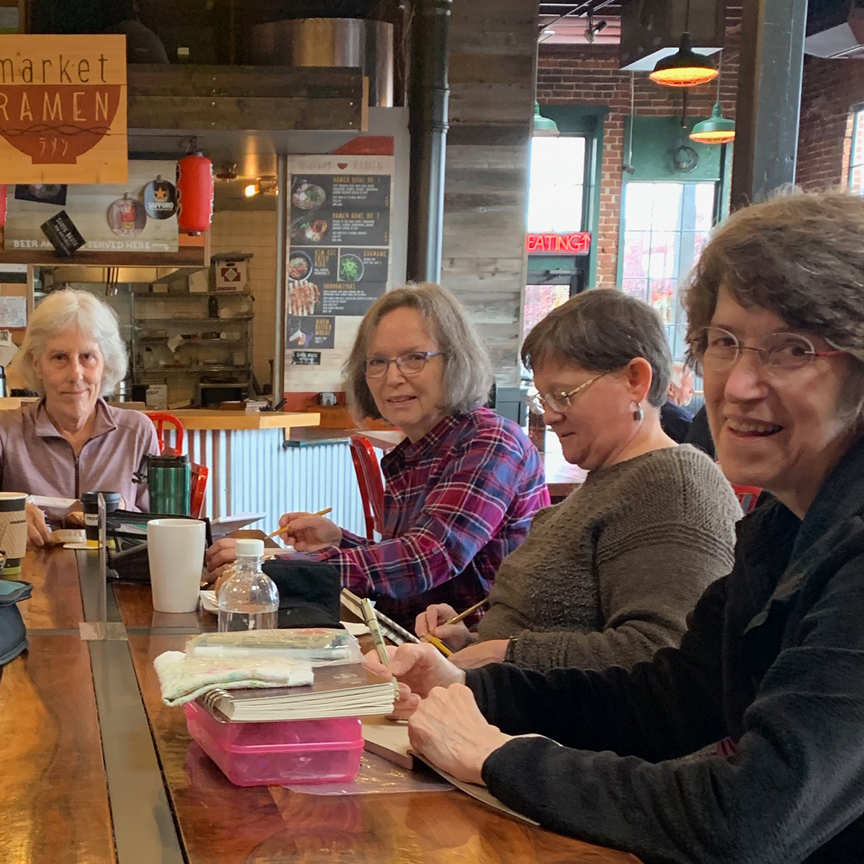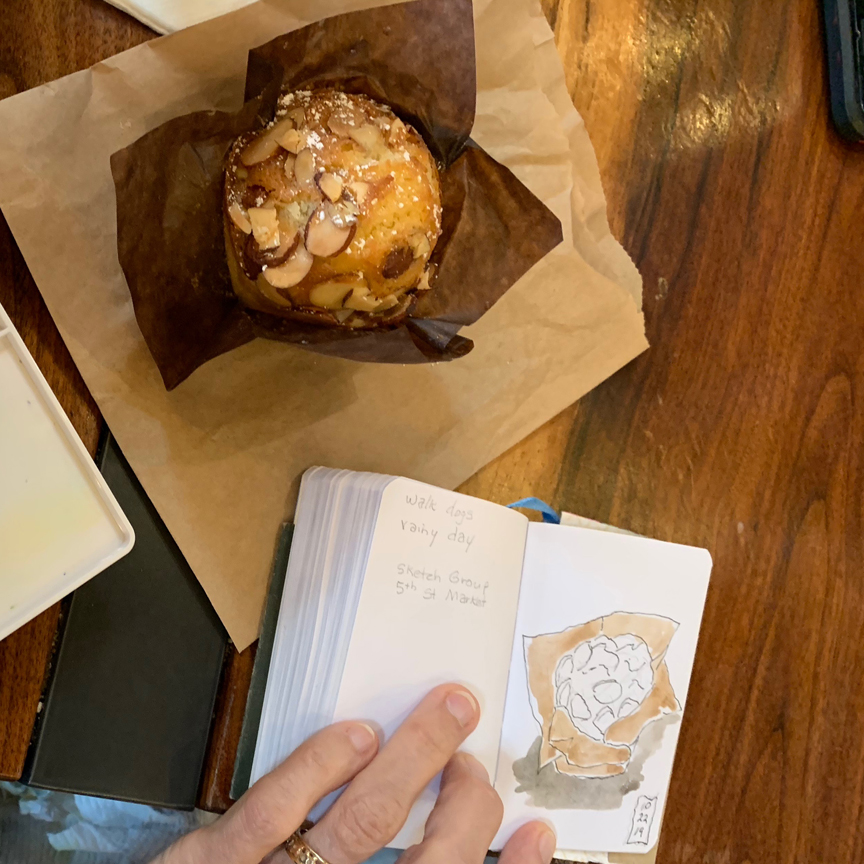 Barb So, Marsha, Daisy, & Peggy were at the table next to Serge. Here's Barb So's sweet sketch of the sweets she got just for a prop.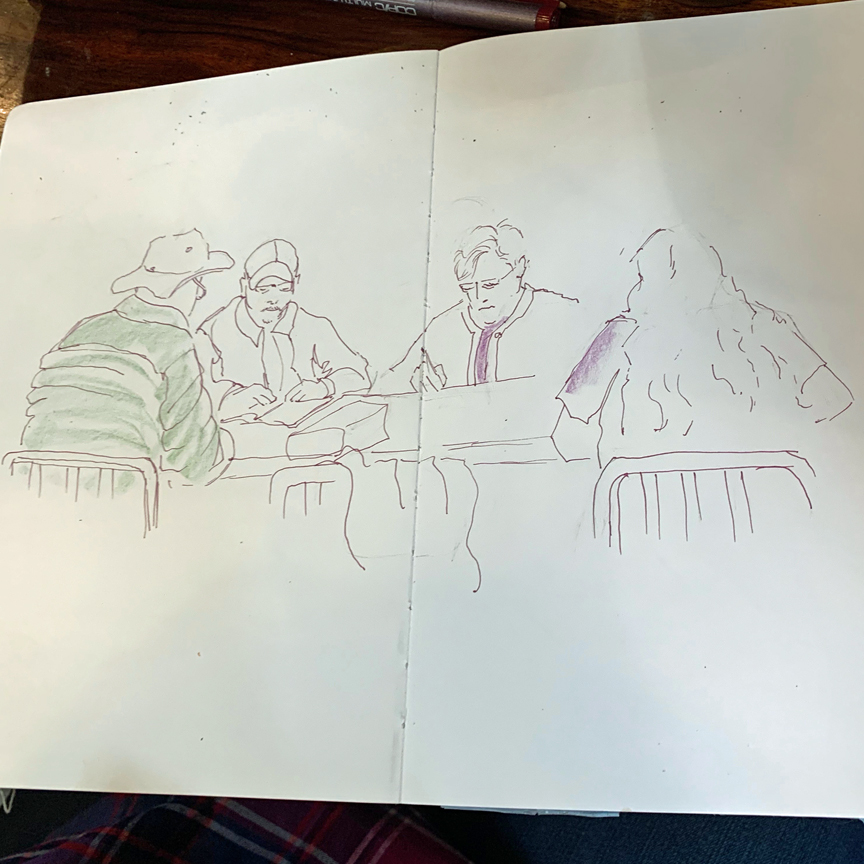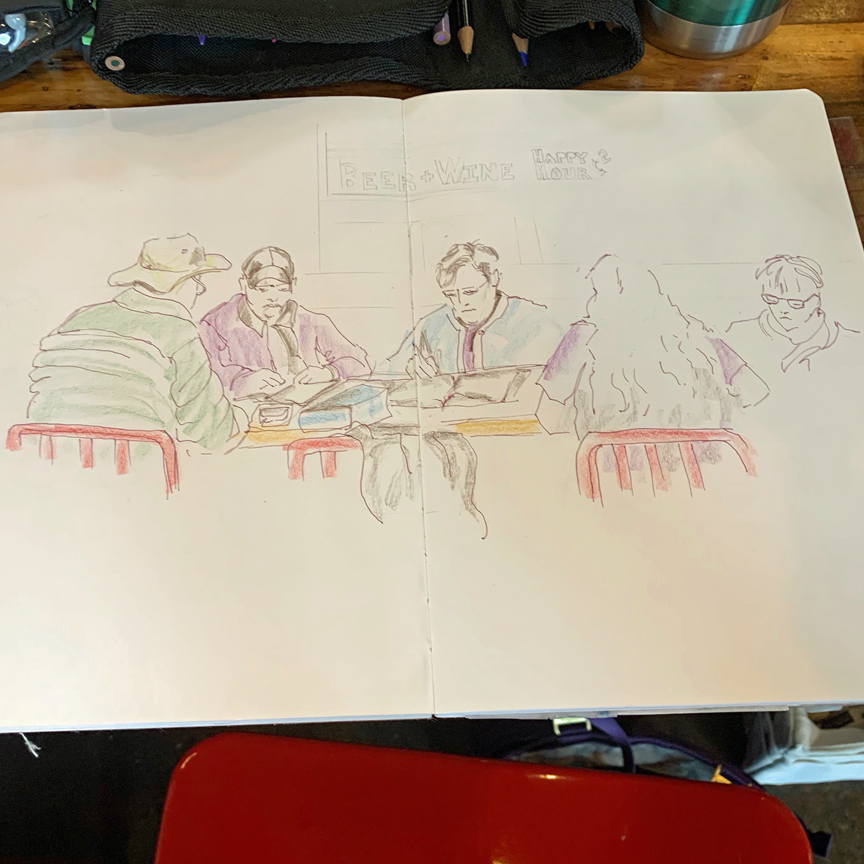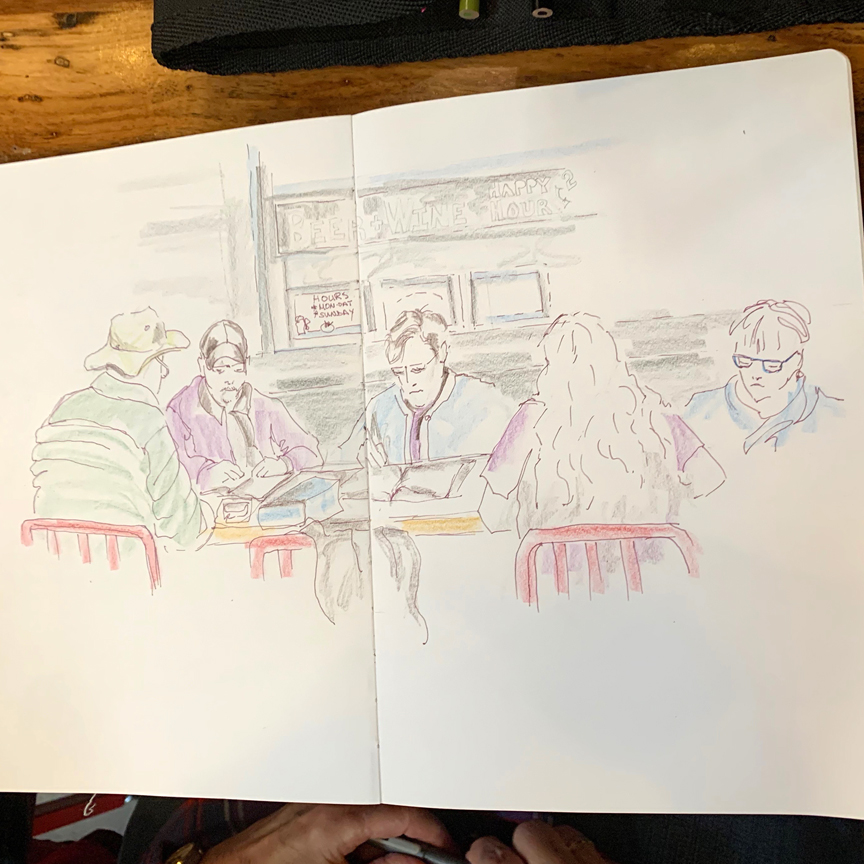 Marsha was on a roll sketching people – Erik, Bill, Jim, Danita, & Jane. Interesting to see how she develops her sketch with color & detail.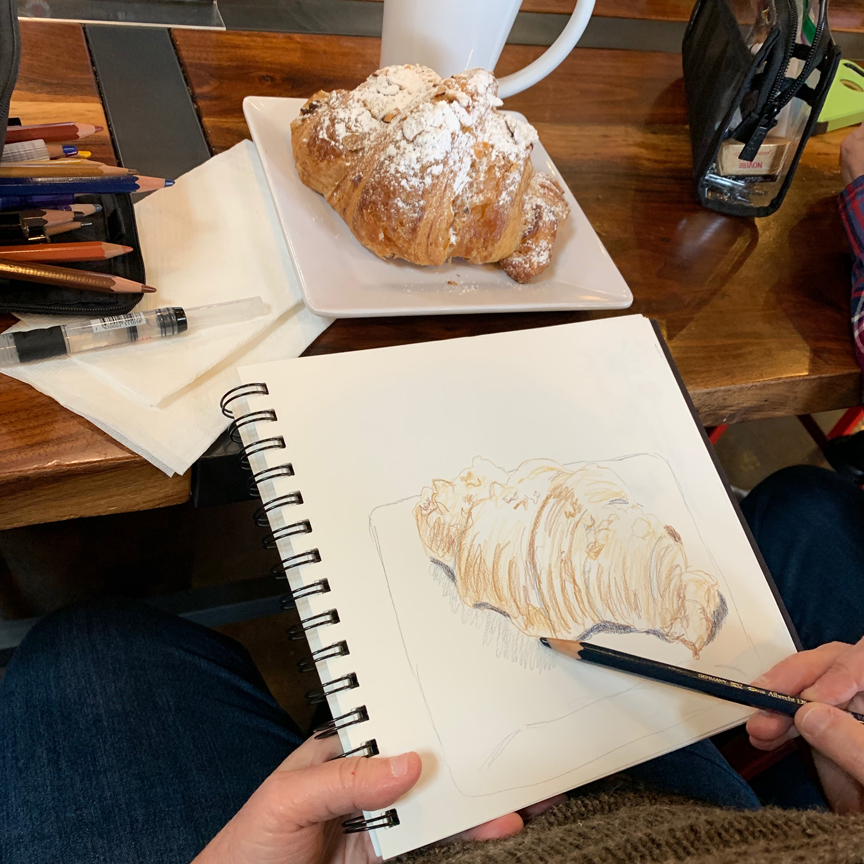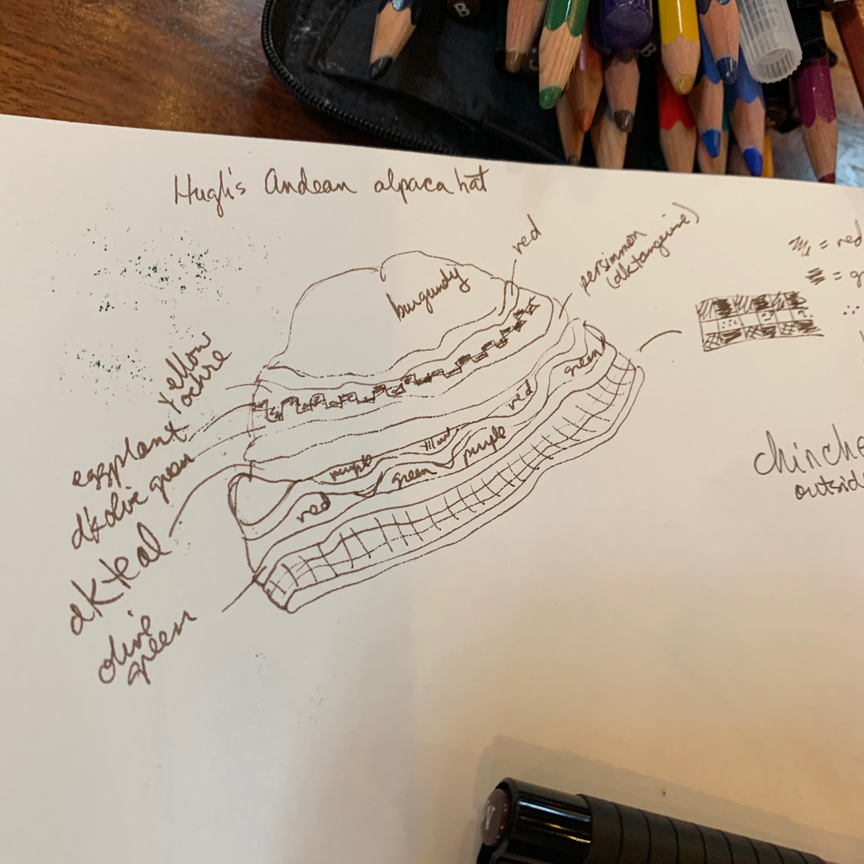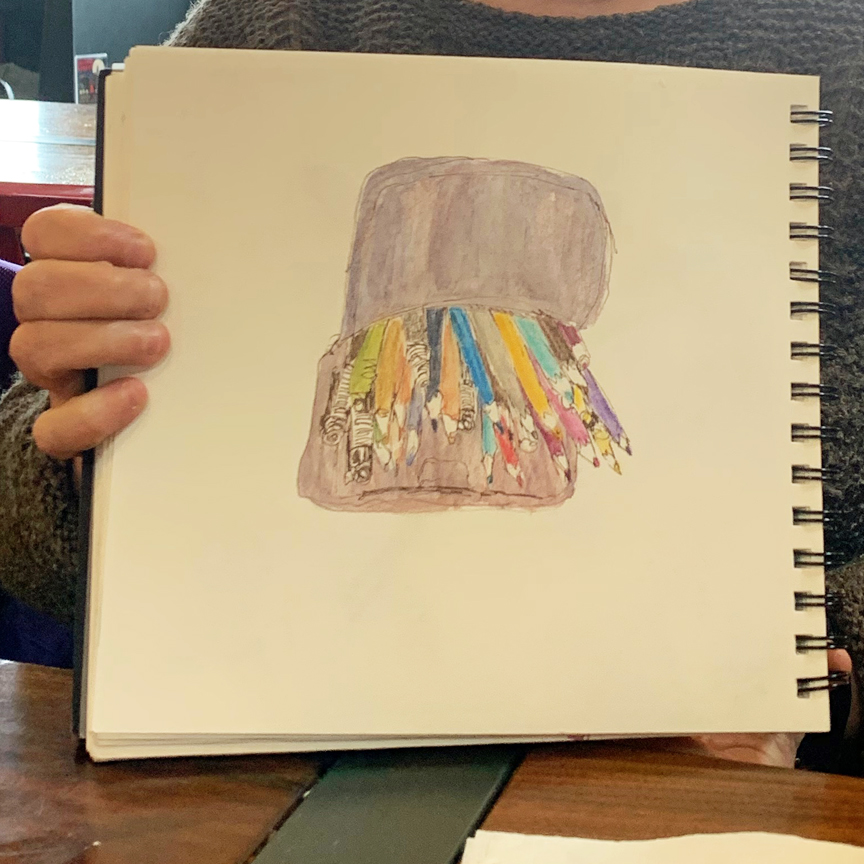 Daisy dutifully sketched her croissant "prop," then Hugh's hat ("Can you tell I'm a knitter?"), then her pocket of colored pencils!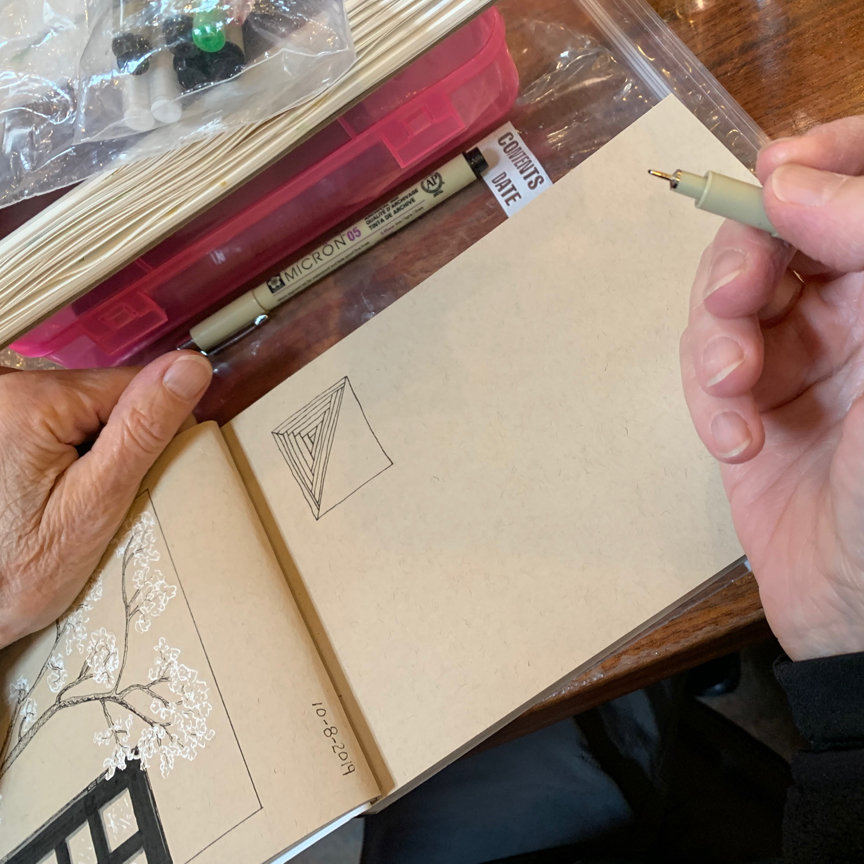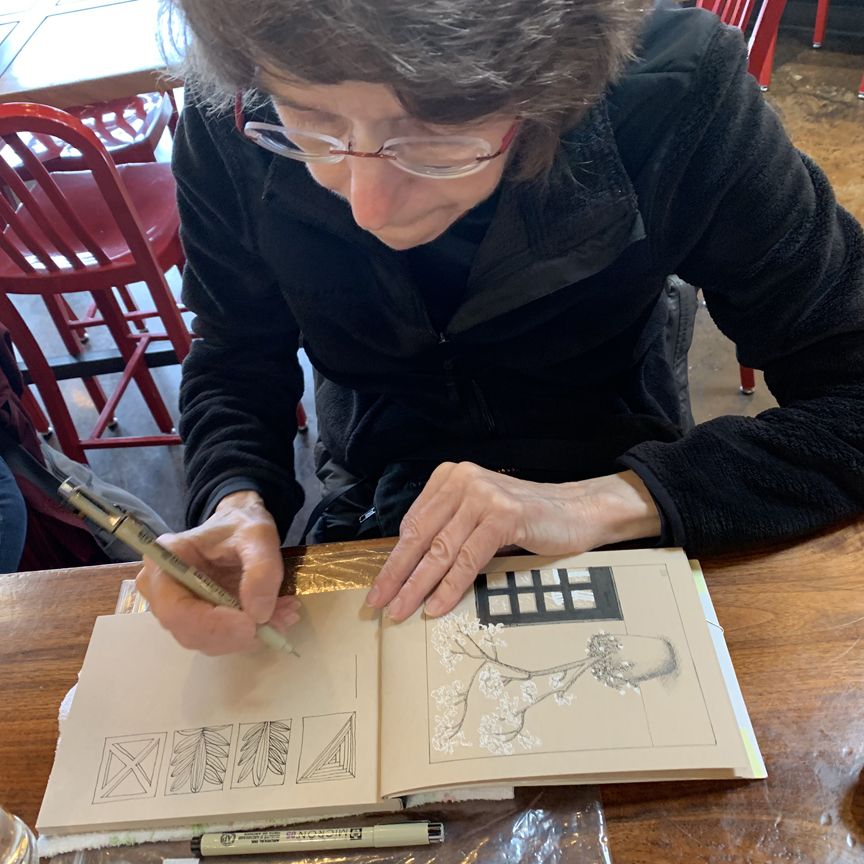 Meanwhile, Peggy resorted to a series of Zentangle rectangles, justifiable doodles as a design exploration!