Hideaway Bakery, Eugene, OR
It was a chilly overcast day, so we opted to be sketching inside across from the fireplace (the warmth was welcome!).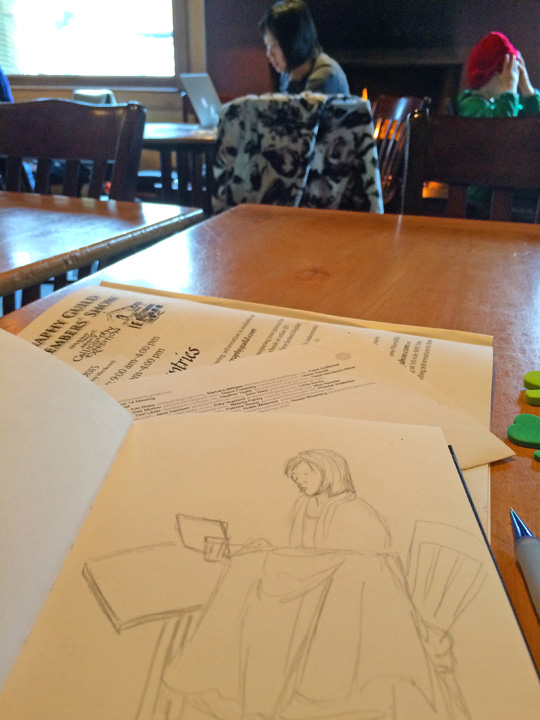 Here's Jane's sketch of the gal totally immersed in her laptop computer, sitting in front of the fire.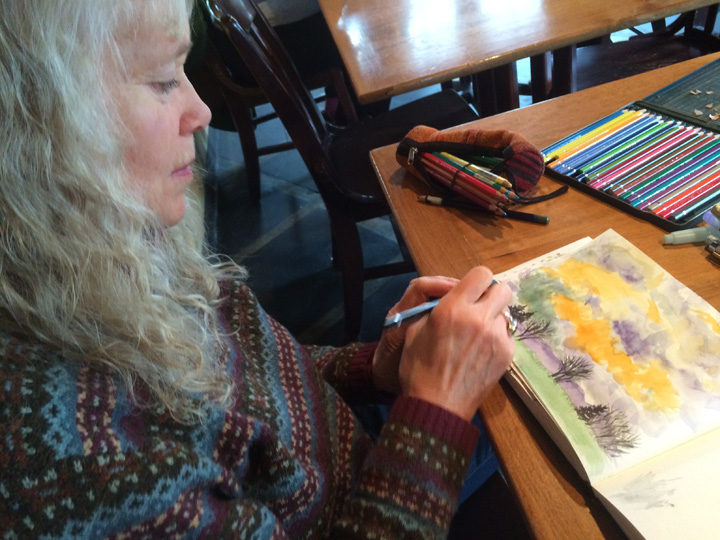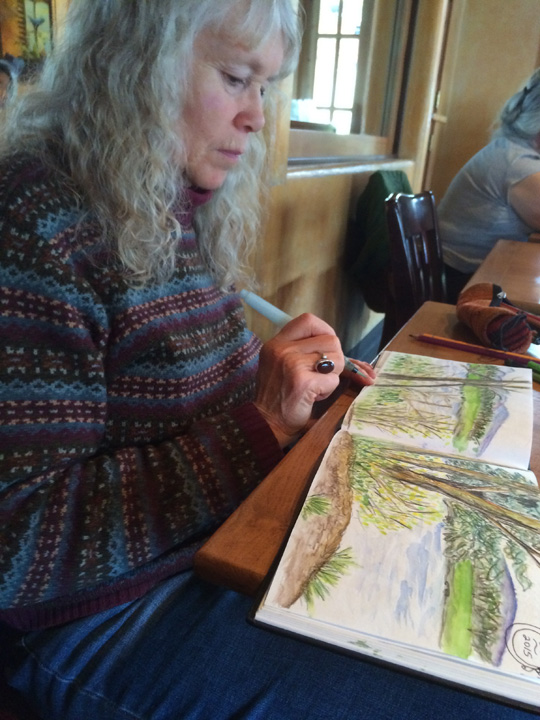 Tricia said she was trying sketching directly with color, not using an ink pen (which is her usual go-to sketch tool), then  going back in to add detail and contrast.  Looks successful to me!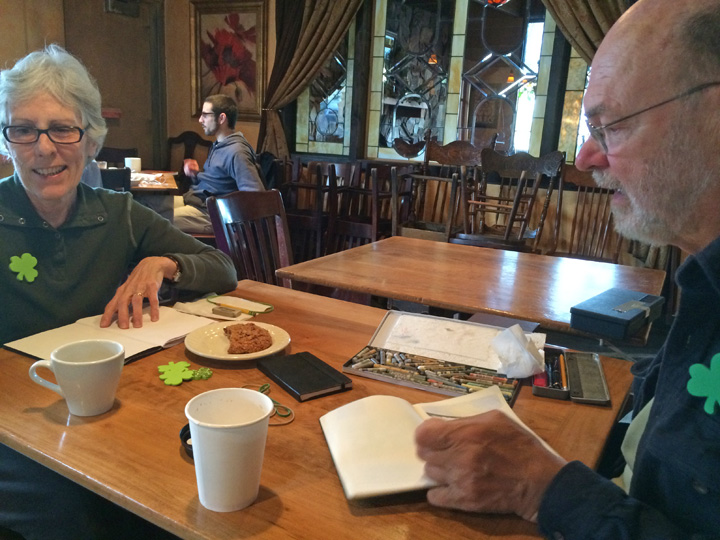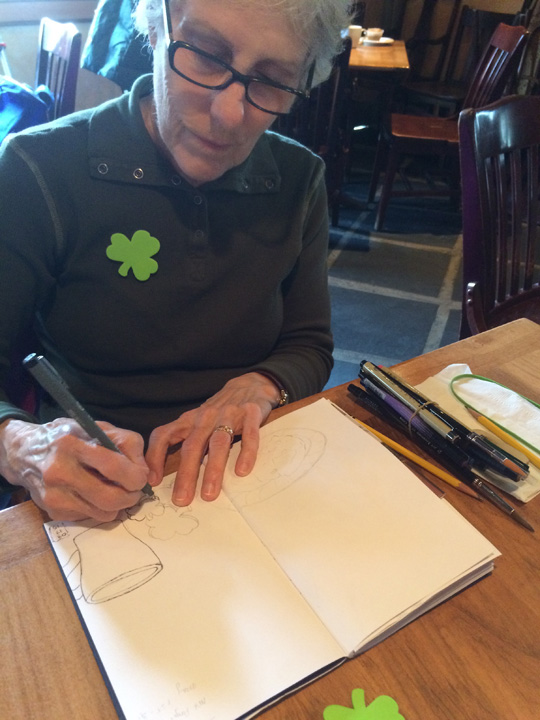 It's St. Patrick's Day!  Even though Ken's granddaughter Fiona reportedly thought it was an opportunity to pinch everybody willy-nilly, we gladly took one of the stick-on shamrocks Jane brought. Here's Barbara Sommers sketching cups and shamrocks.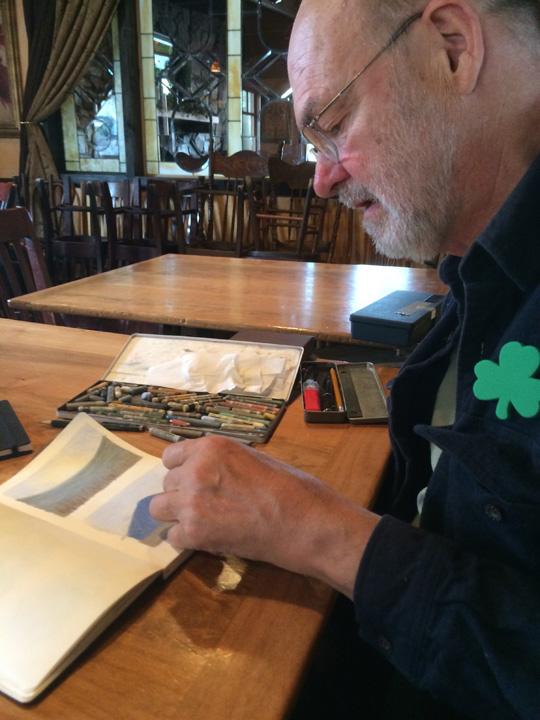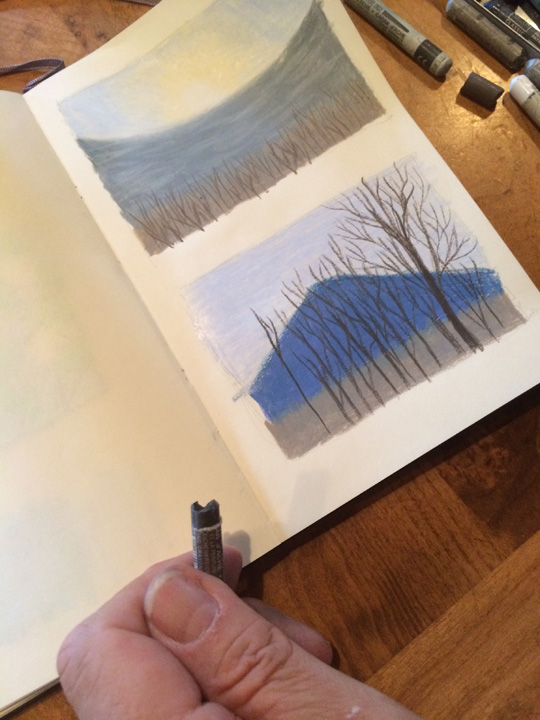 Erik was working on two small vignettes – how does he get such sharp thin lines? A fortuitous break of a crayon!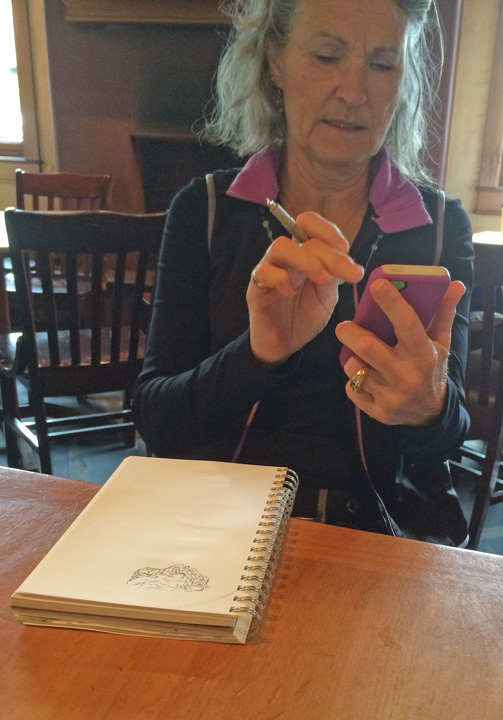 Sandy interrupts her sketch of a cookie to respond to a query on her phone from the guy building her pottery table. What you can't see here is that when she got back to her sketch, the model was gone! Now who could be the culprit…..