Maude Kerns Art Center, Eugene, OR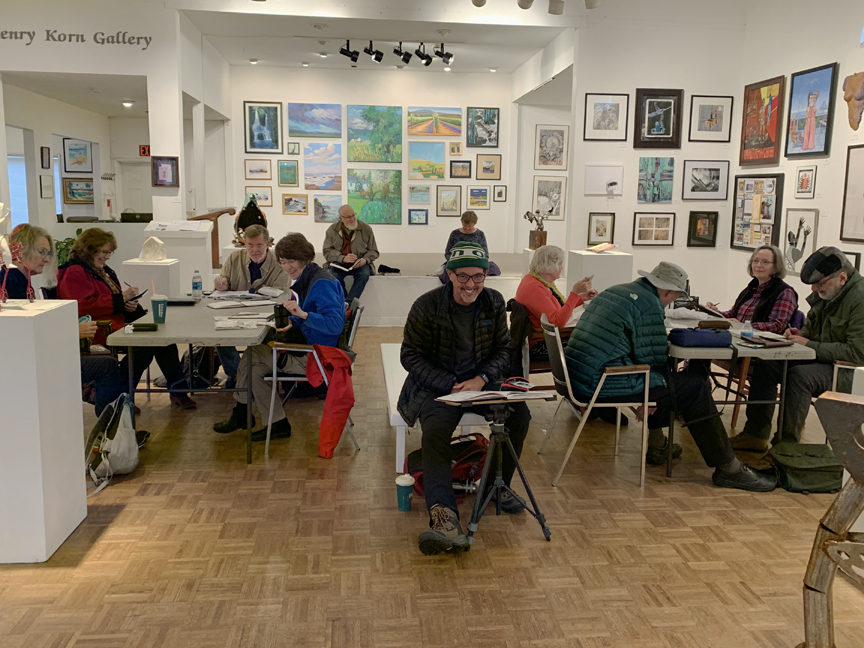 We had such great fun sketching at the Members Art Show! Shown here: Sandy, Bev, Jim, Peggy, Ken, Hugh, Carol, Lona, Erik, Marsha, Serge. Elsewhere but also present: Jane, Daisy, Barb So, Michelle.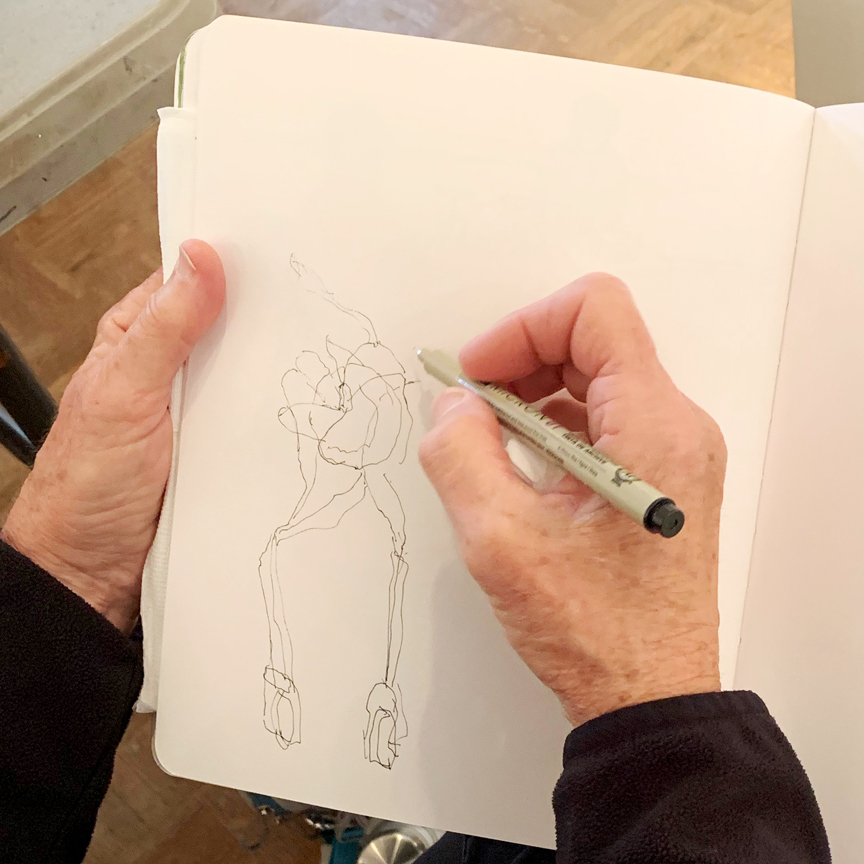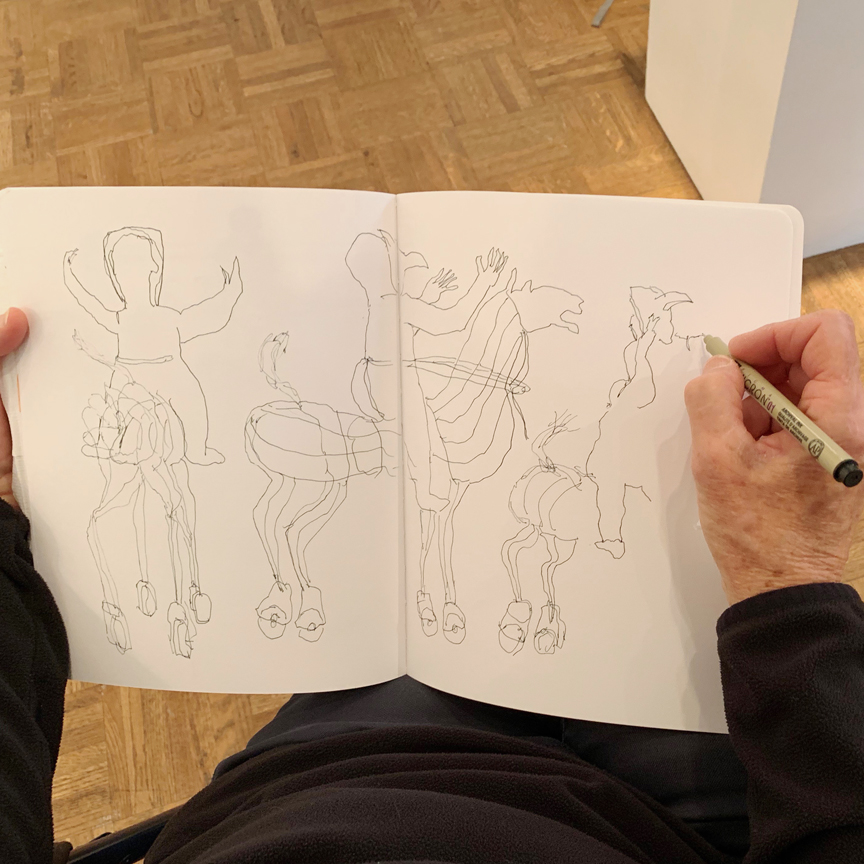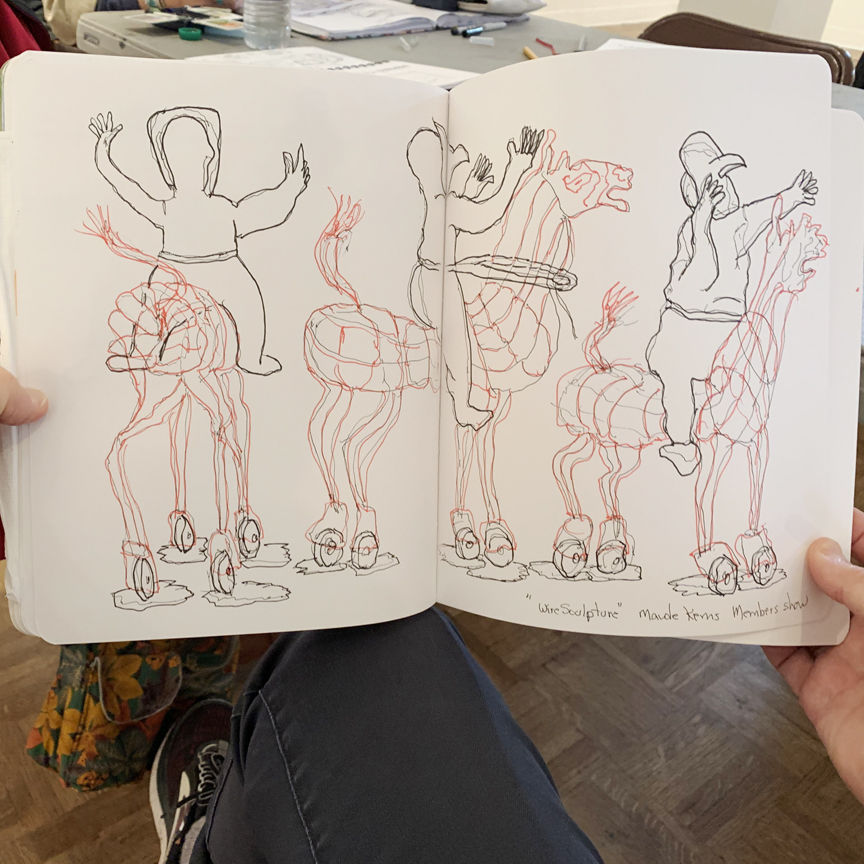 Sandy was so intrigued with a wire sculpture that she did it from several angles. The color she added was in the original piece, too.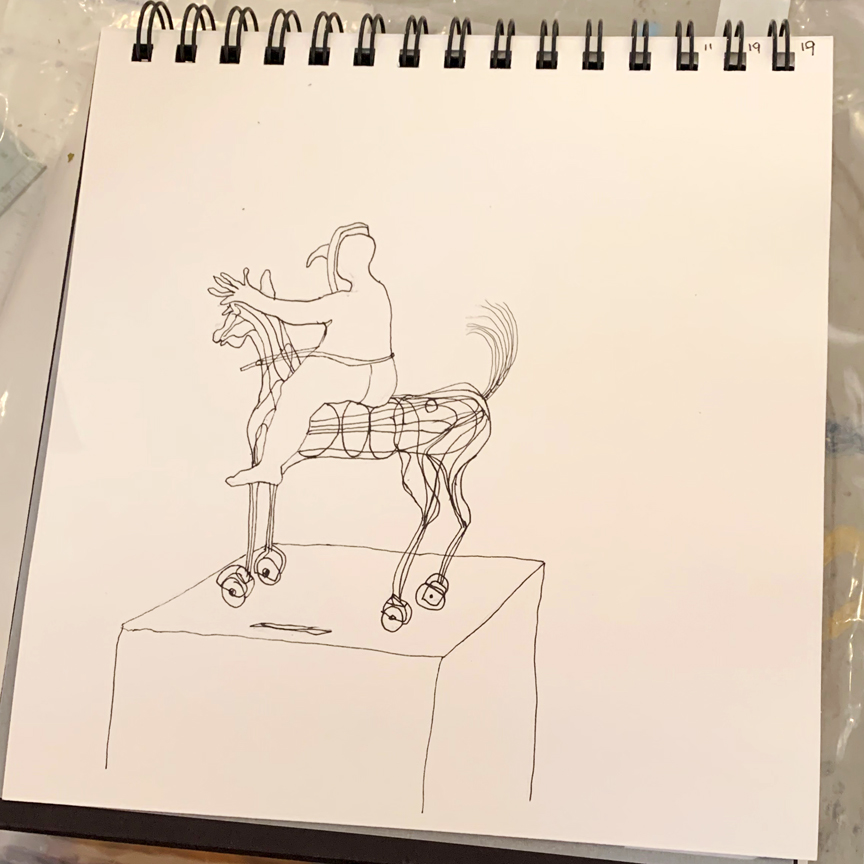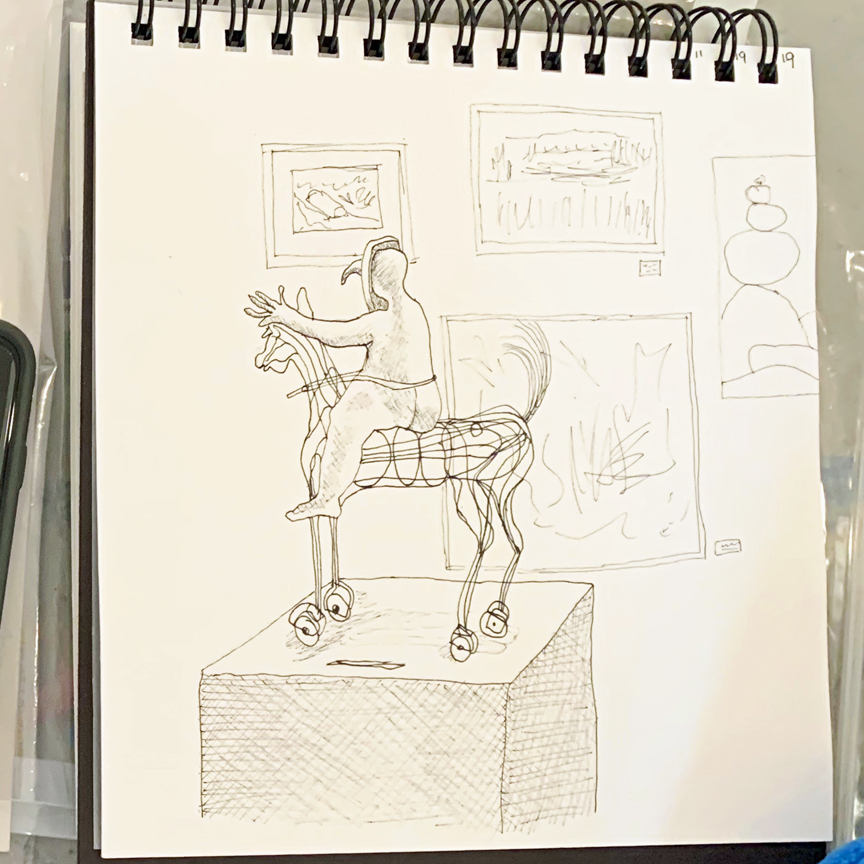 Peggy picked the same sculpture to sketch, perfect for pen & ink. Then she lightly sketched in the art hung beyond it for context.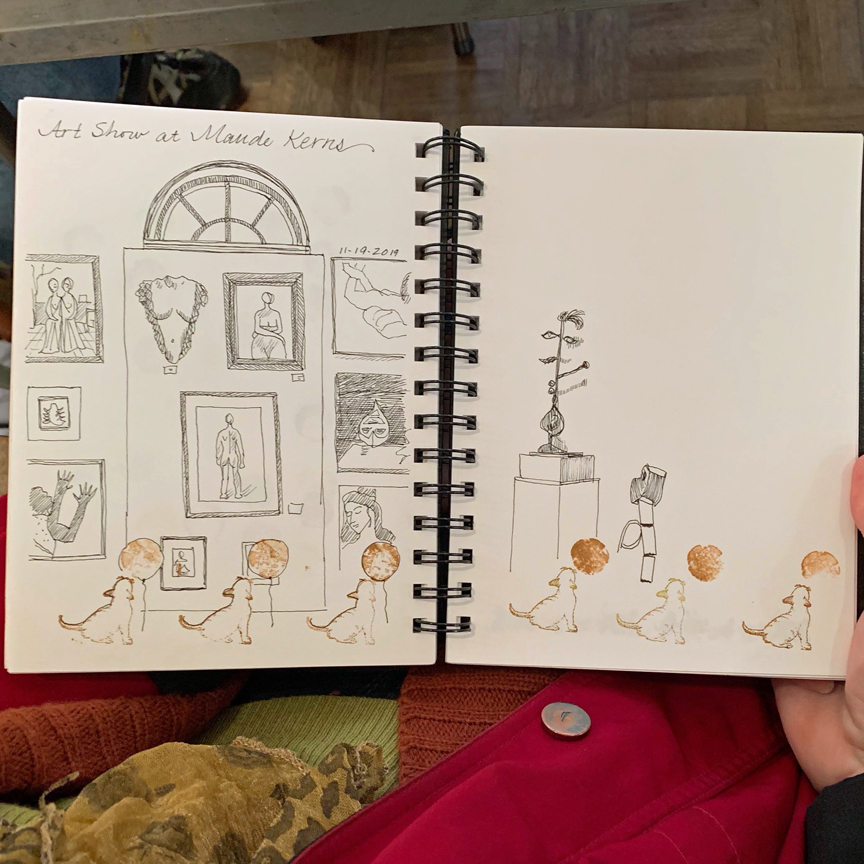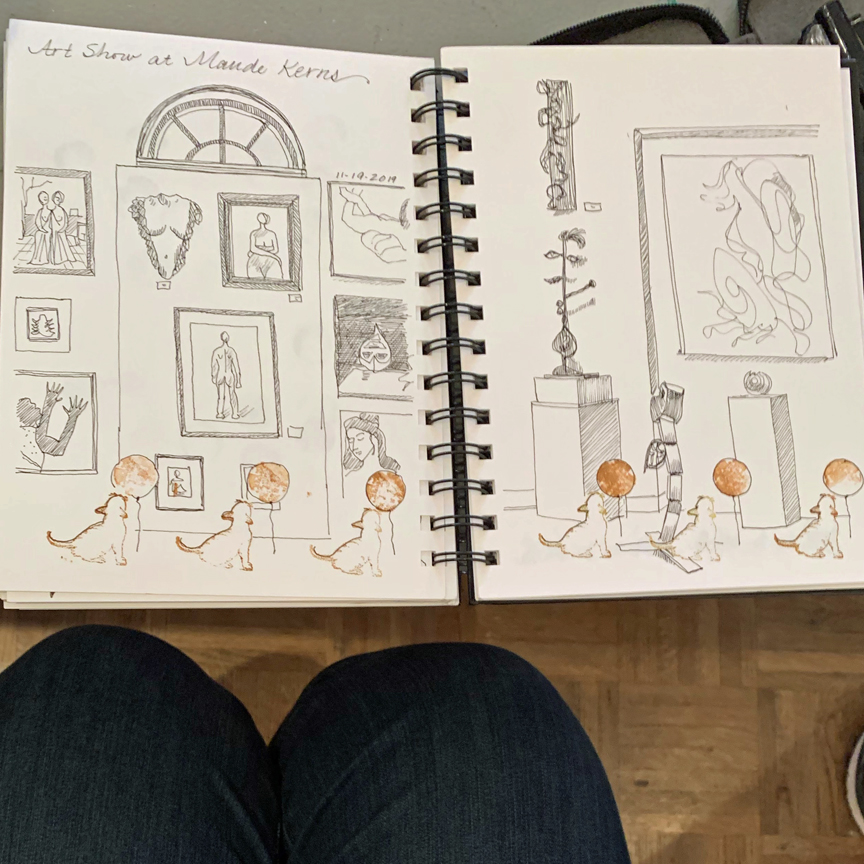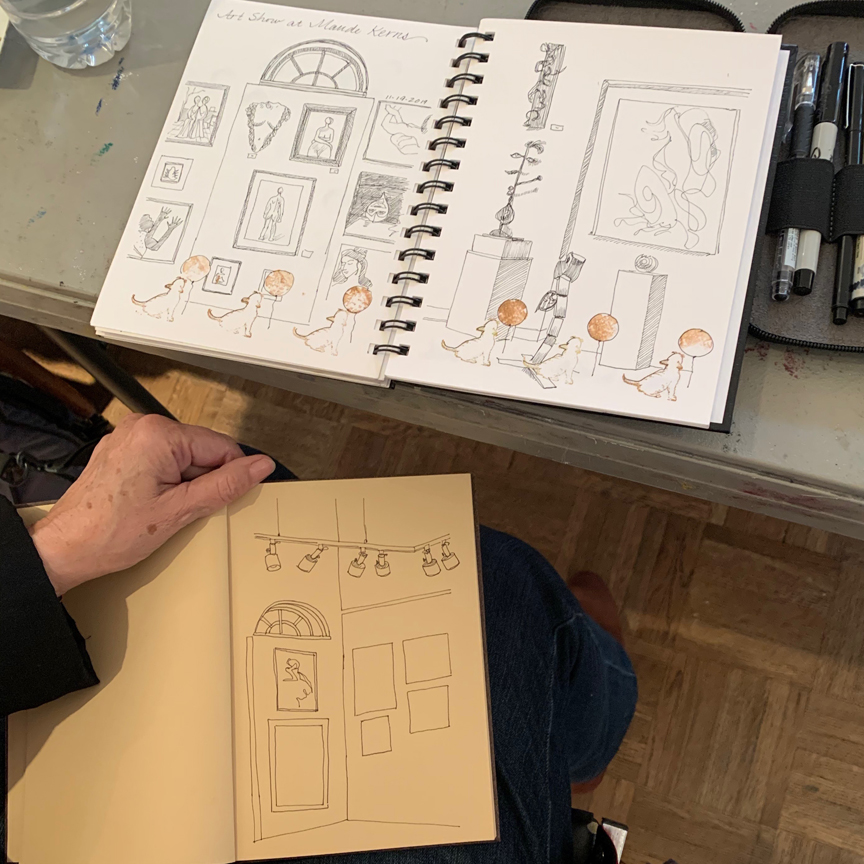 Bev was looking at different walls, putting sketches on a page with pre-stamped cats (viewing the art!), then on to toned paper.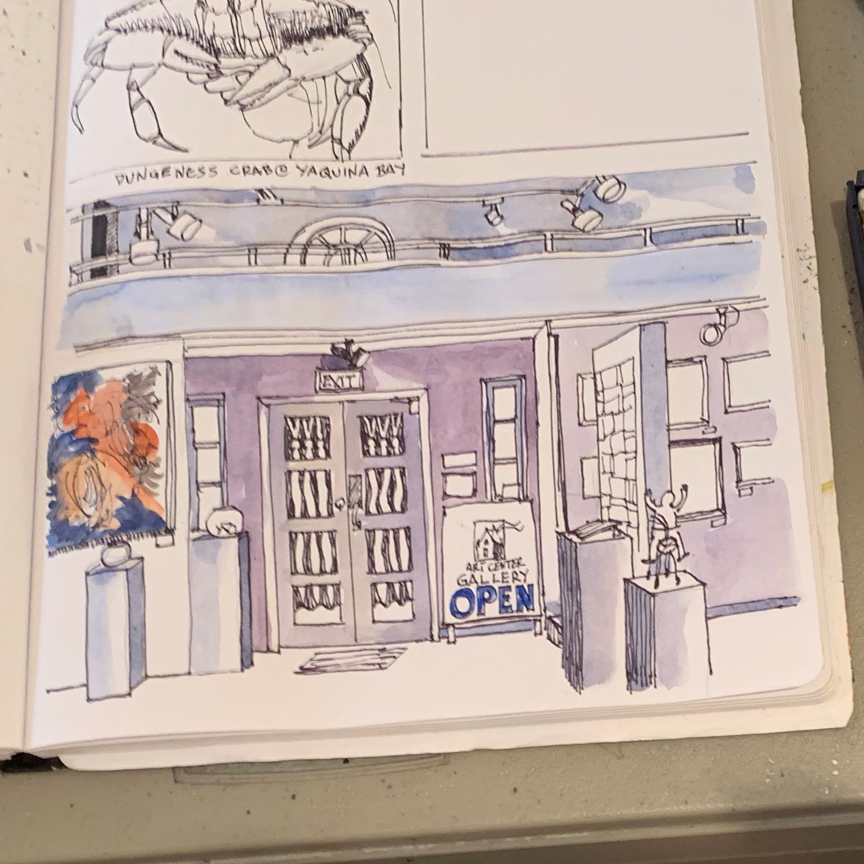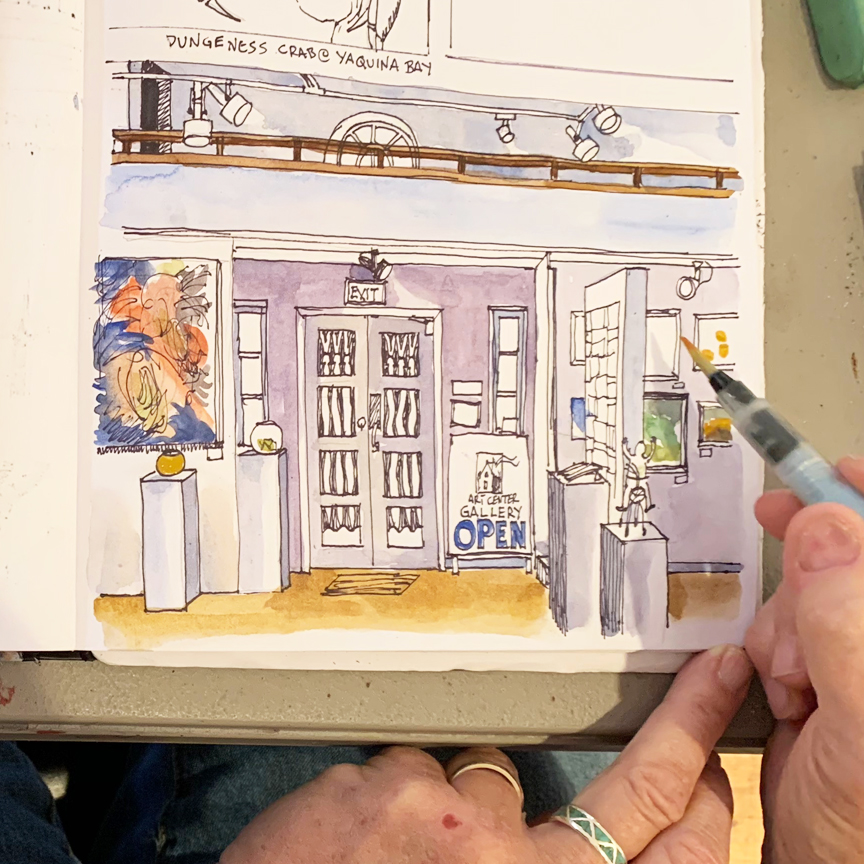 Jim was taking the big view of the gallery entry – look how he brought light in through the window to his right for depth.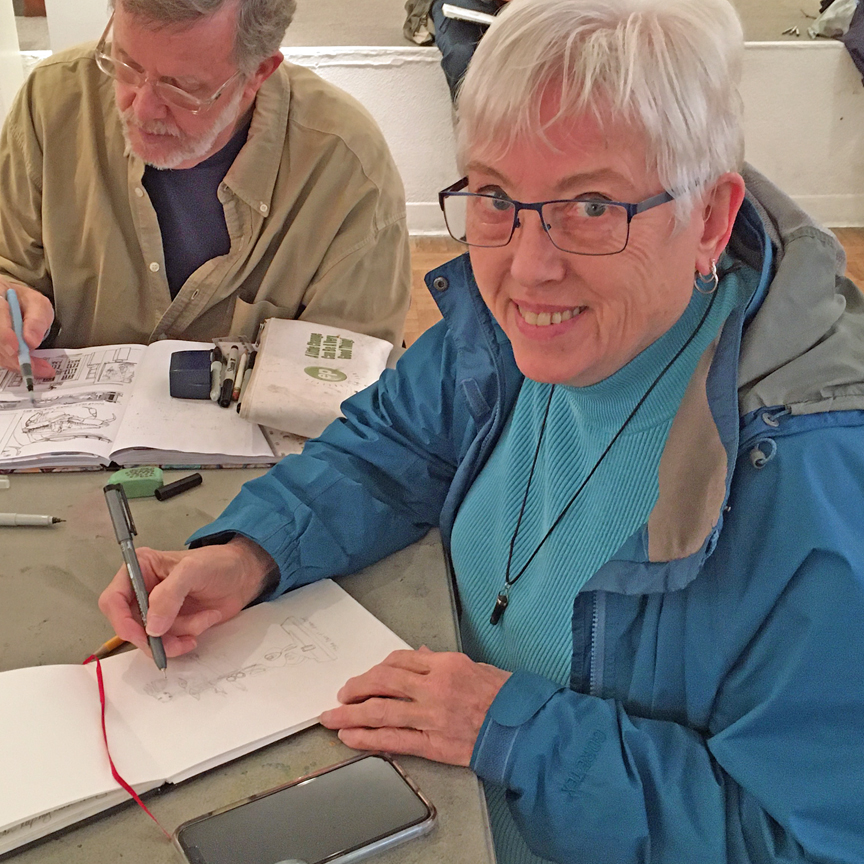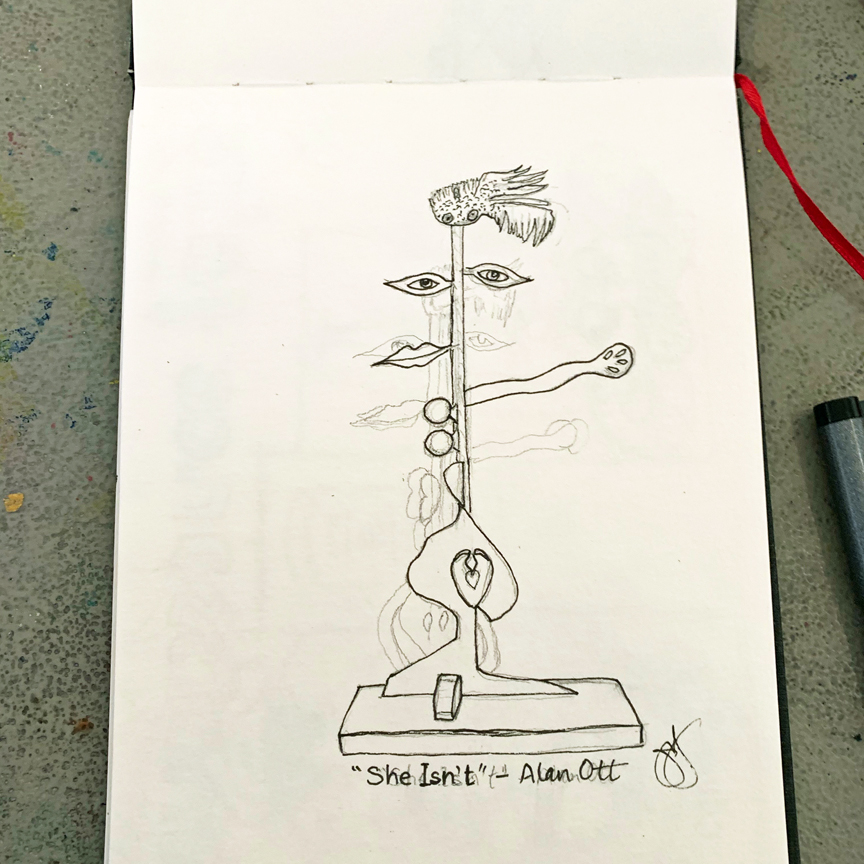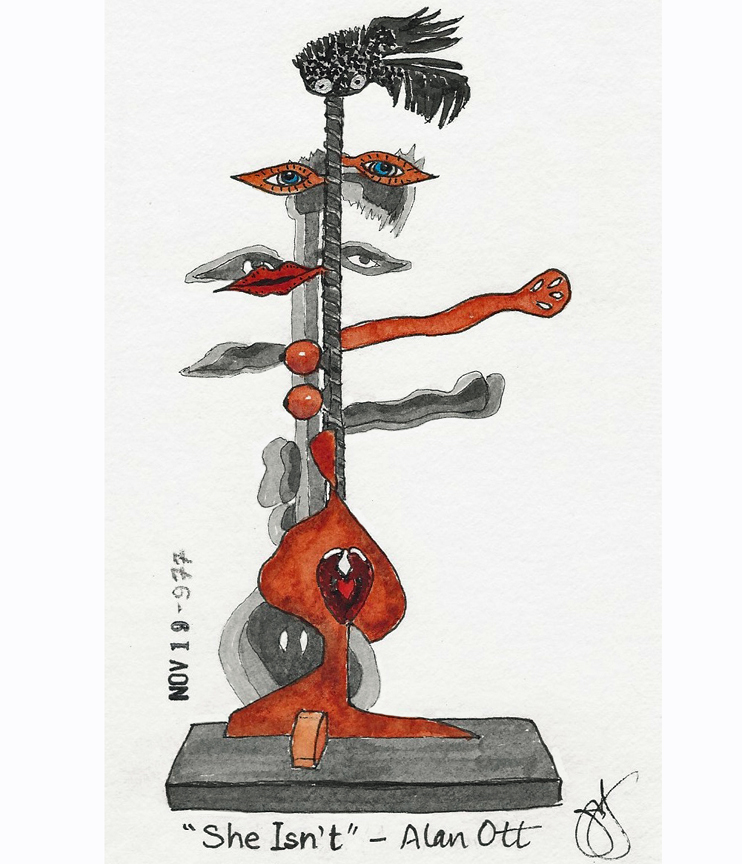 Sitting next to Jim, Jane zeroed in on an interesting piece of sculpture, although she said the shadows interested her most!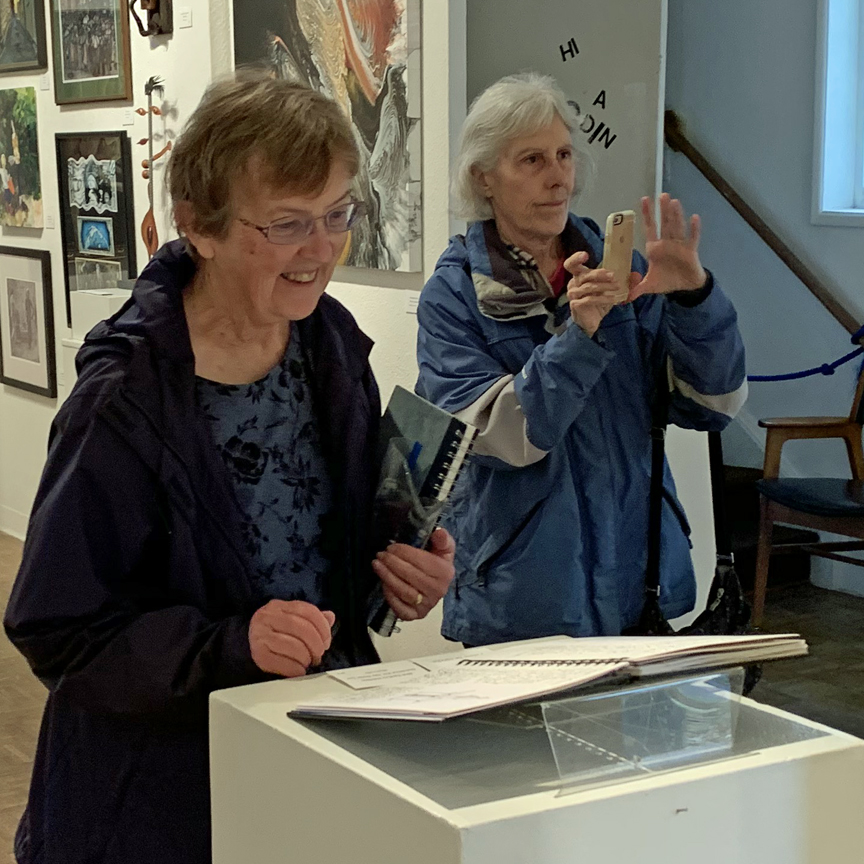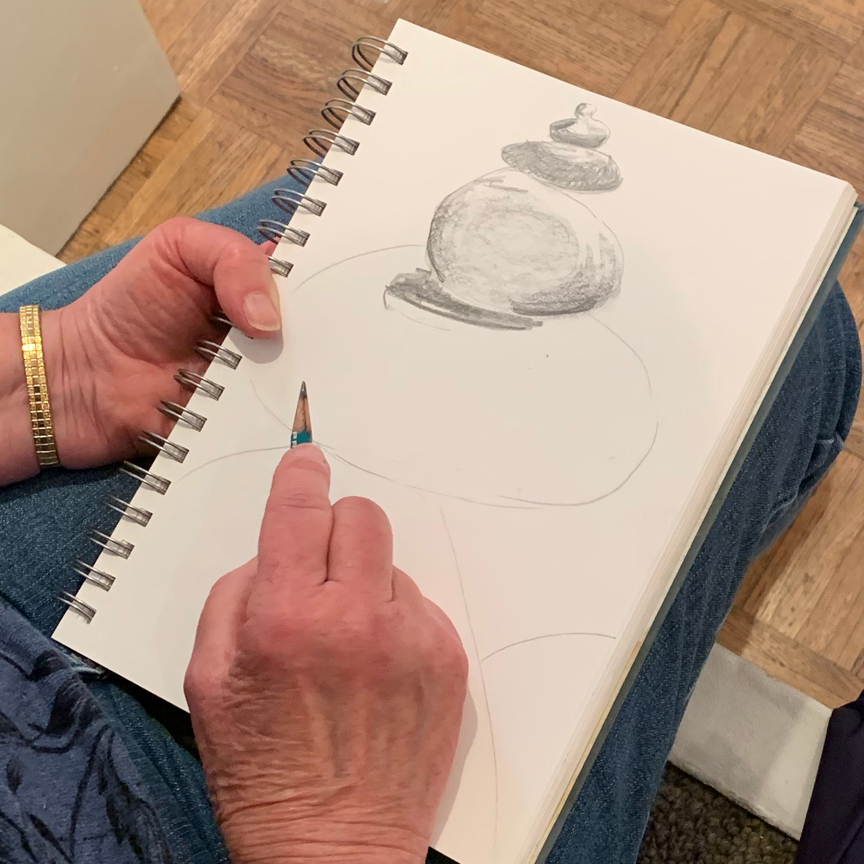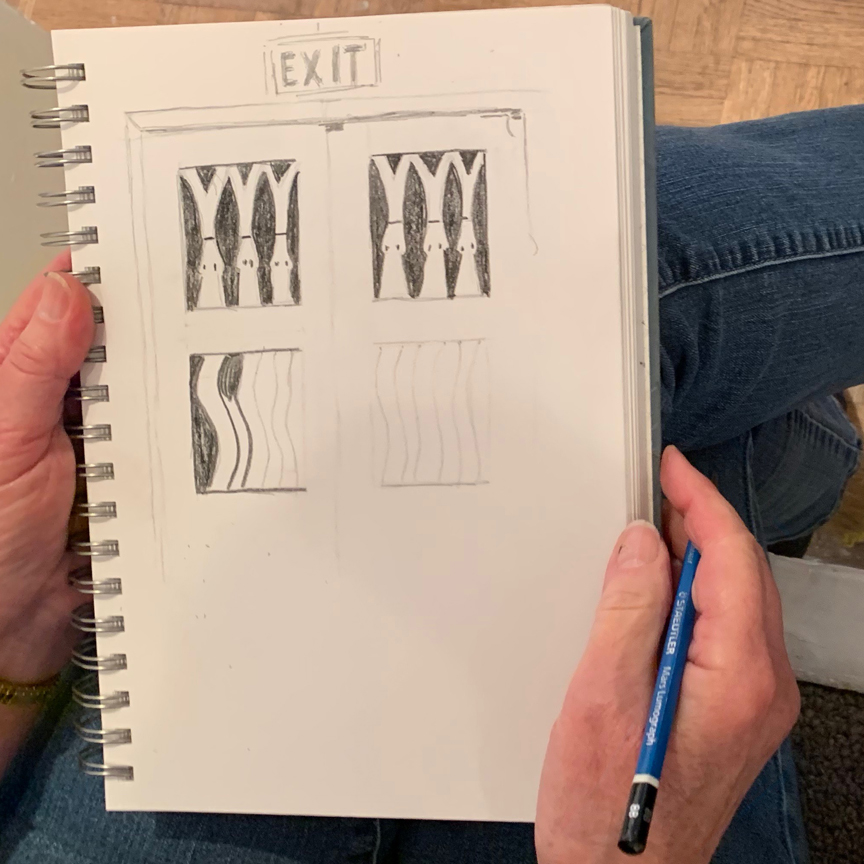 Carol & Barb So had fun looking at Jane's Italy sketchbook and Daisy's Italy sketch quilt hung beside it.  Then Carol sketched, too.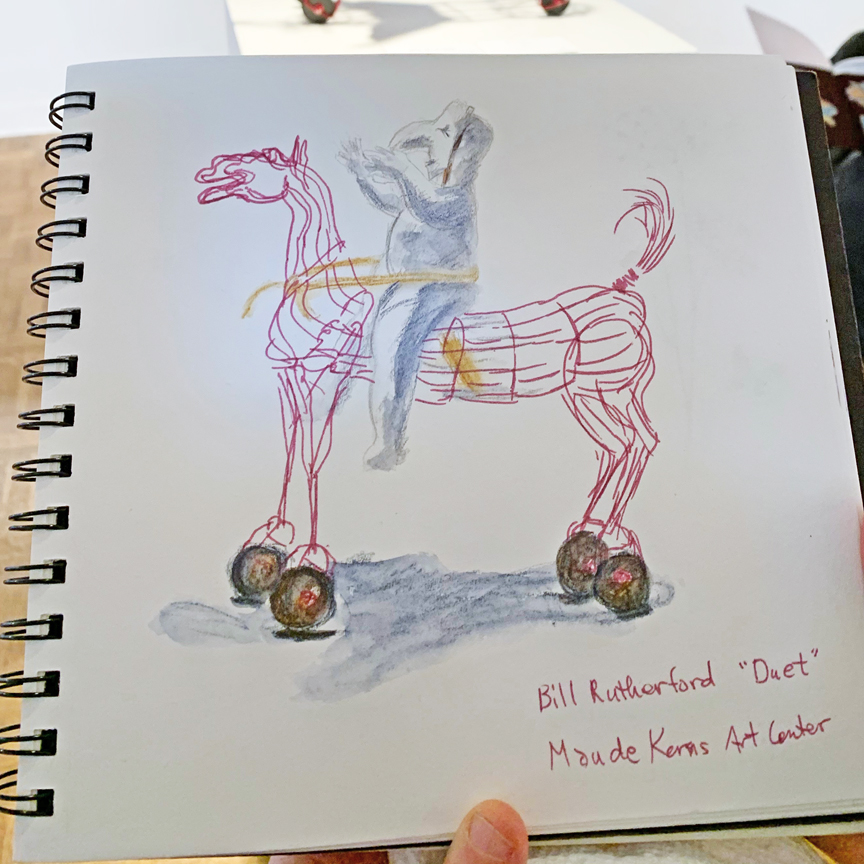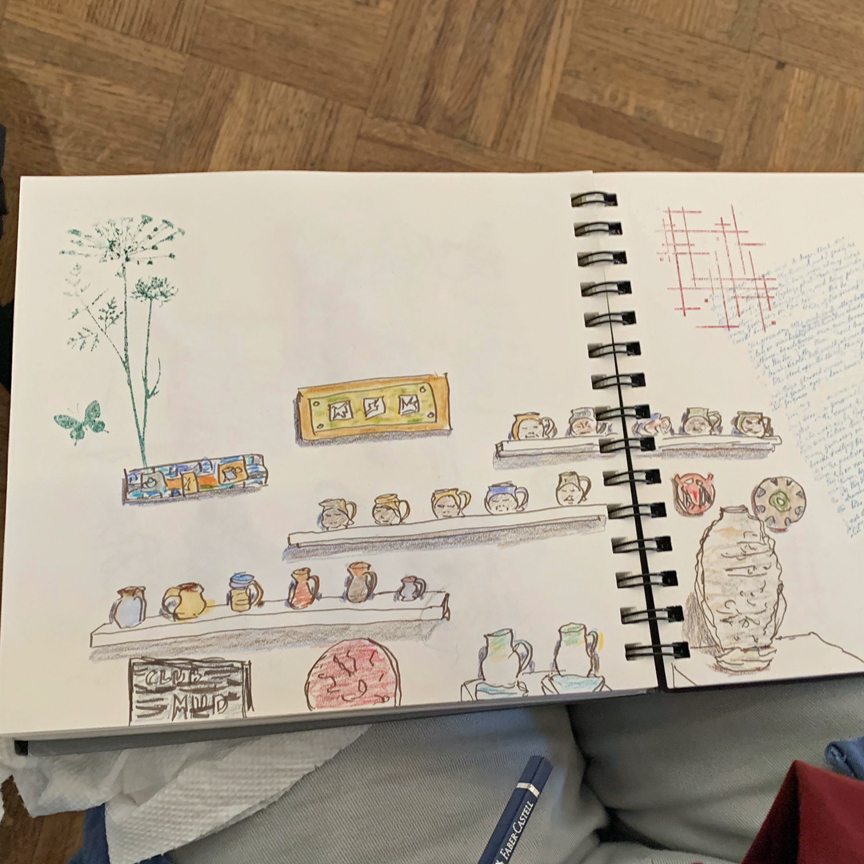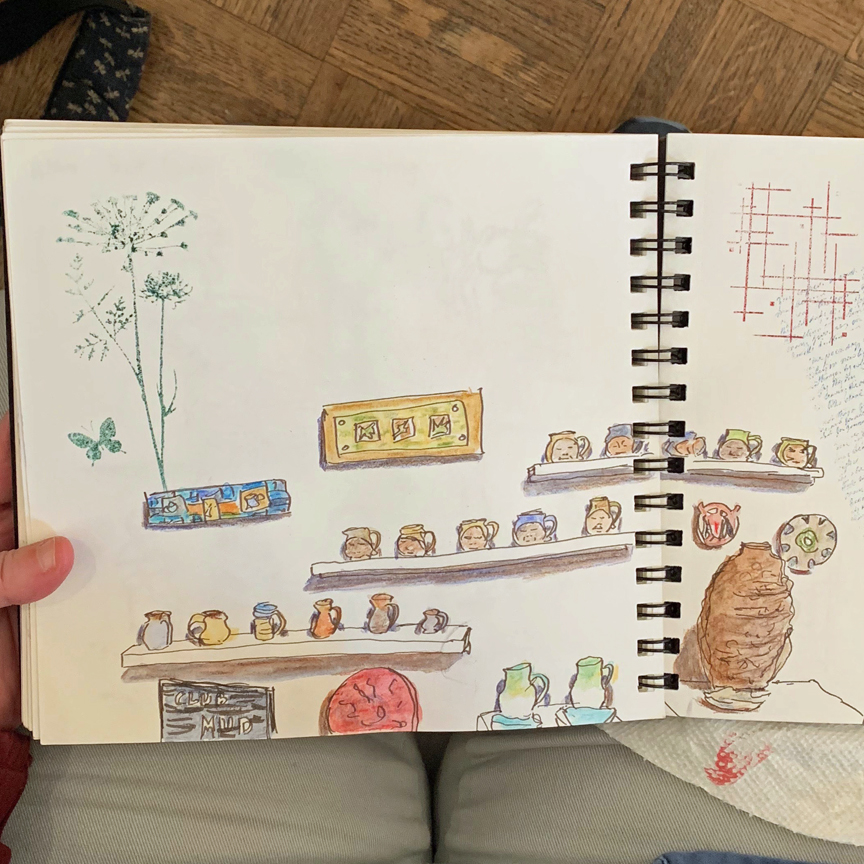 Daisy also sketched the wire sculpture, then took in a whole wall from the Club Mud exhibit in the next room – ah, shadows for depth.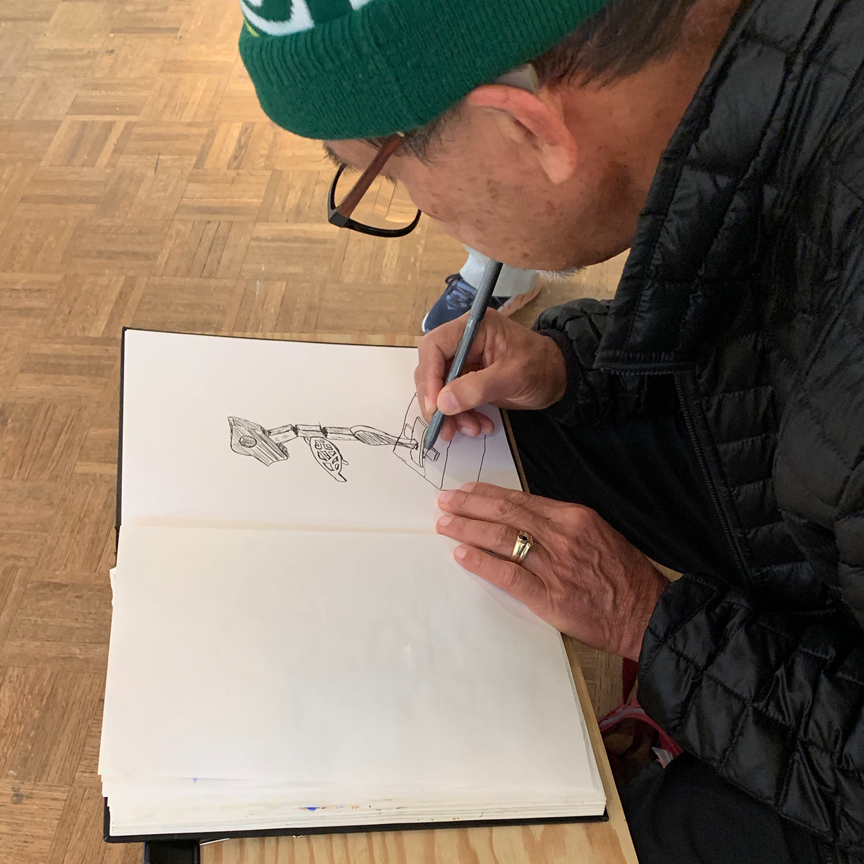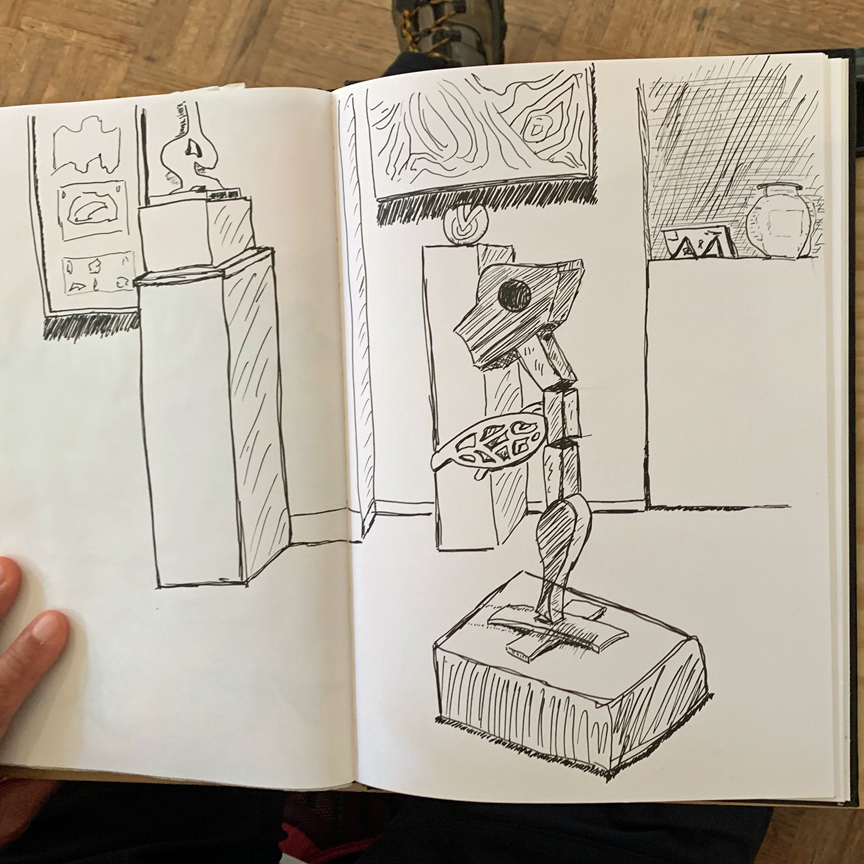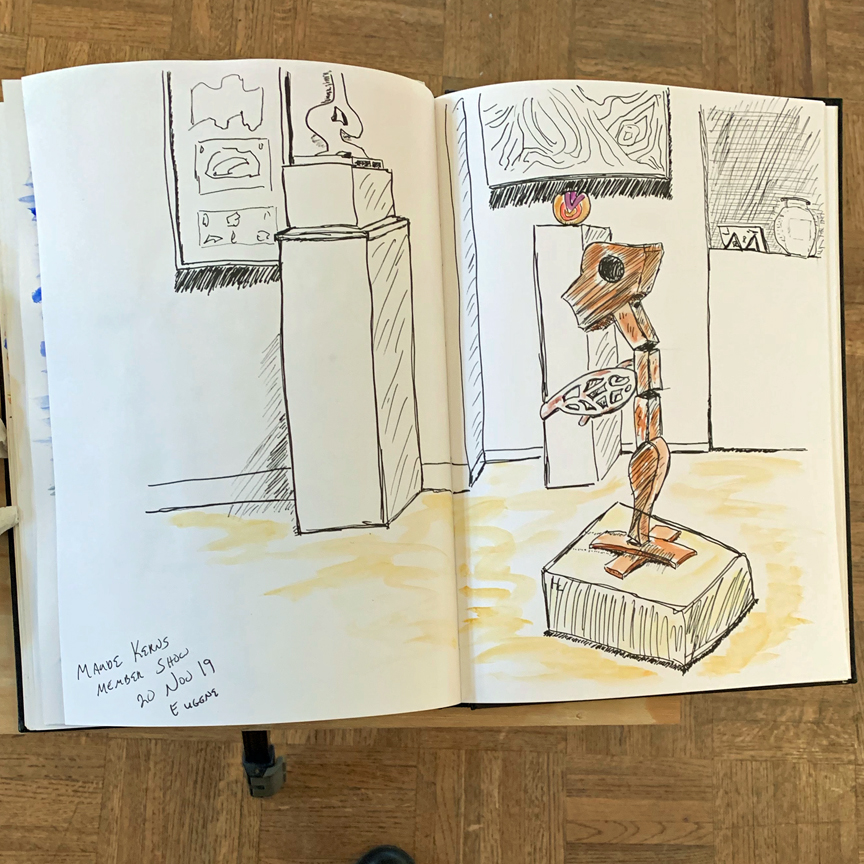 Hugh focused on a metal sculpture, then put it in context with where it was displayed – fascinating sketch of a fascinating sculpture.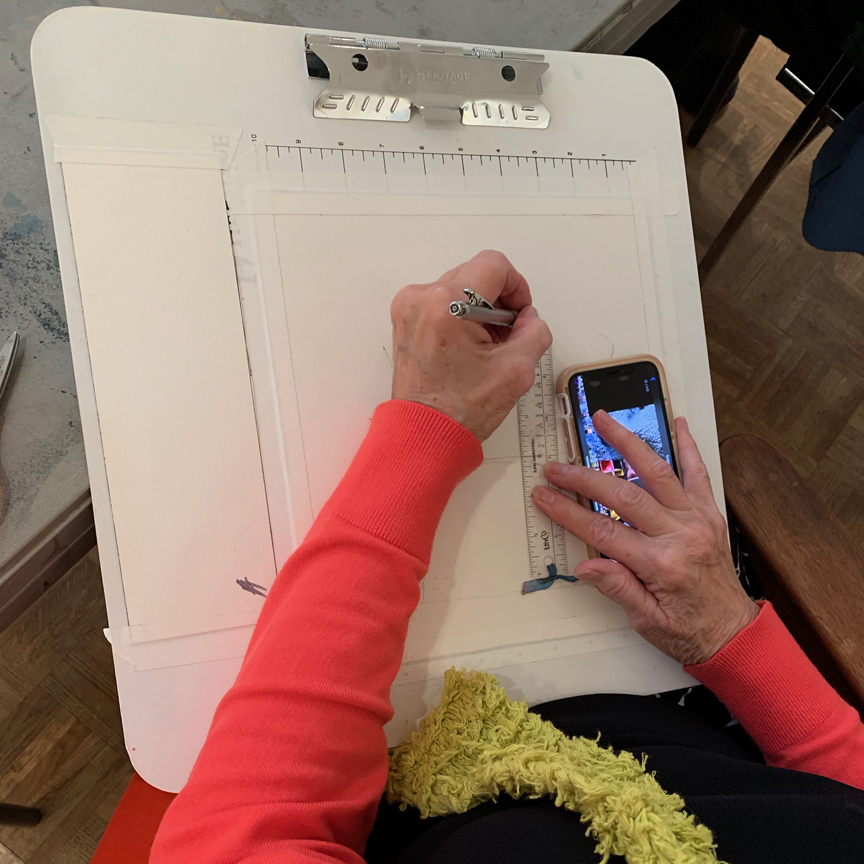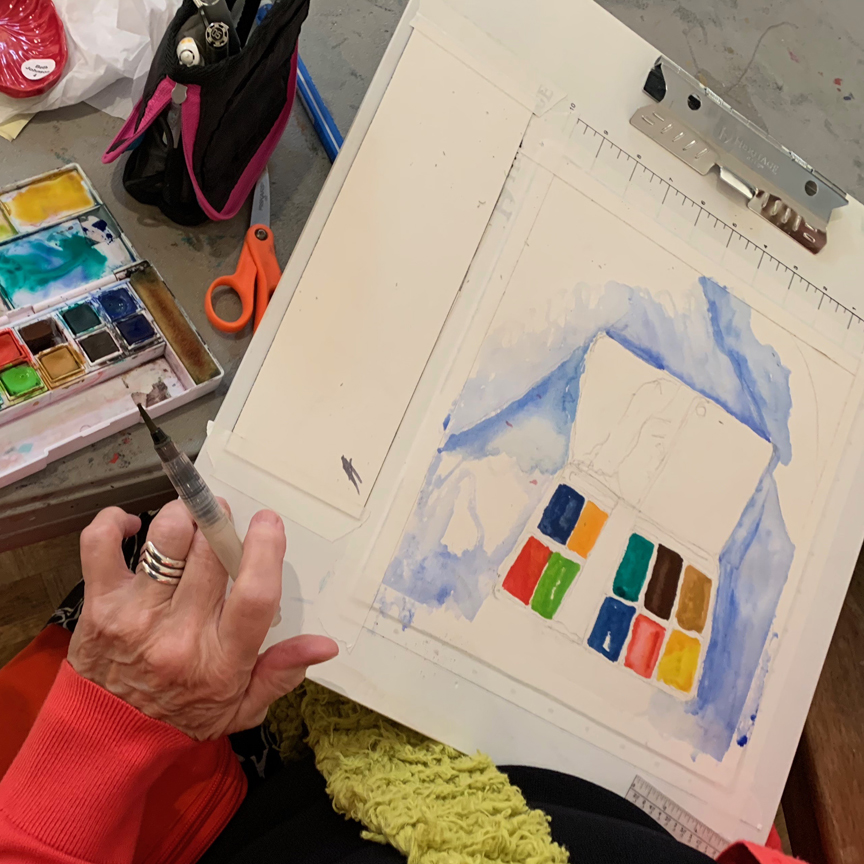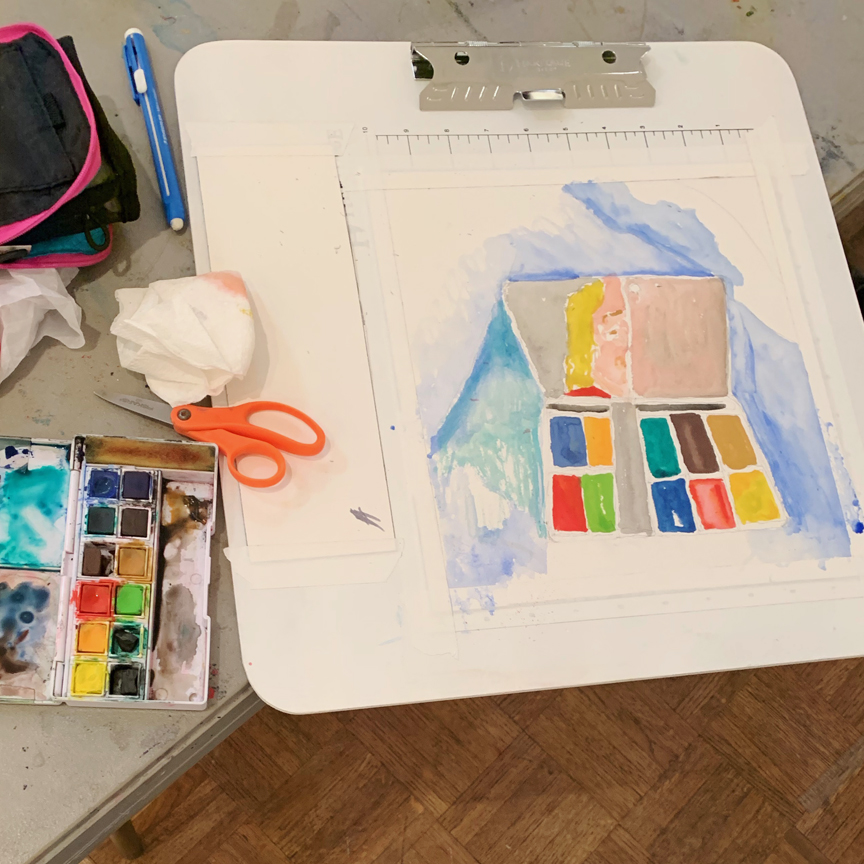 Lona keeps saying she wants to have a lighter hand, and here she was able to get a balance of her usual vivid color with light context!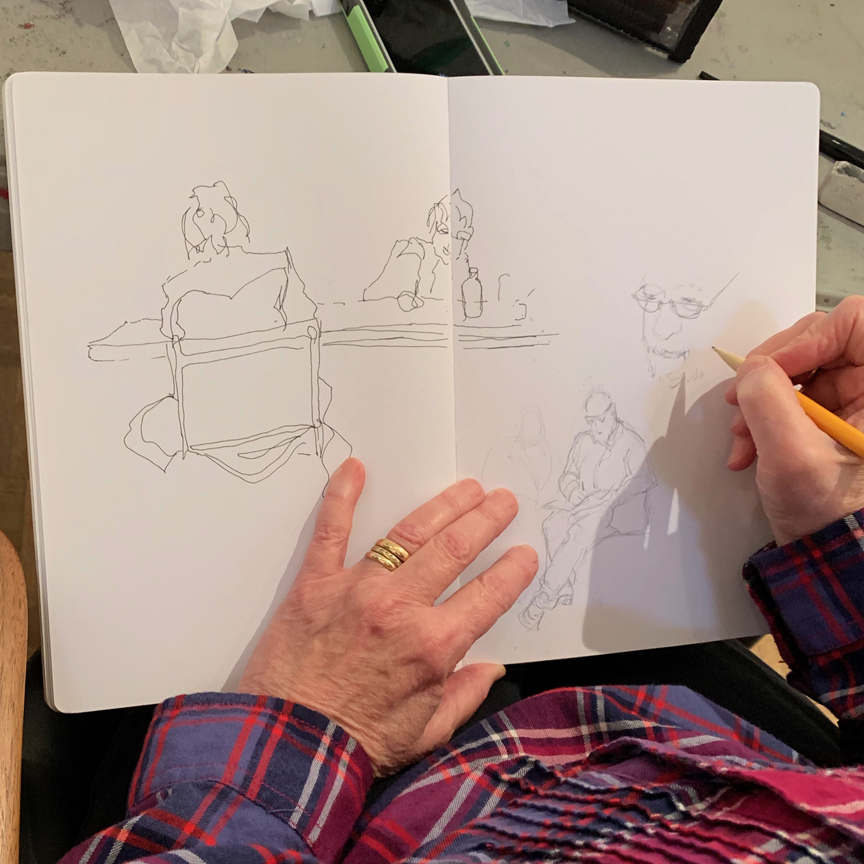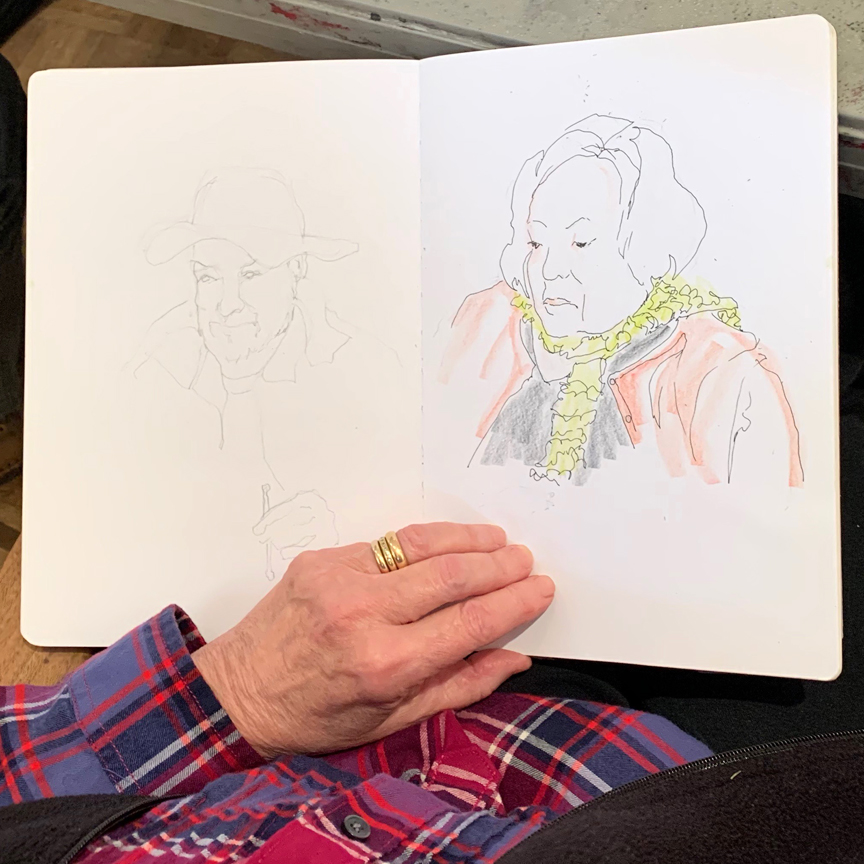 Marsha relied on a tried & true trick – sketching sketchers across from her! Great job capturing the essence of Erik & Lona.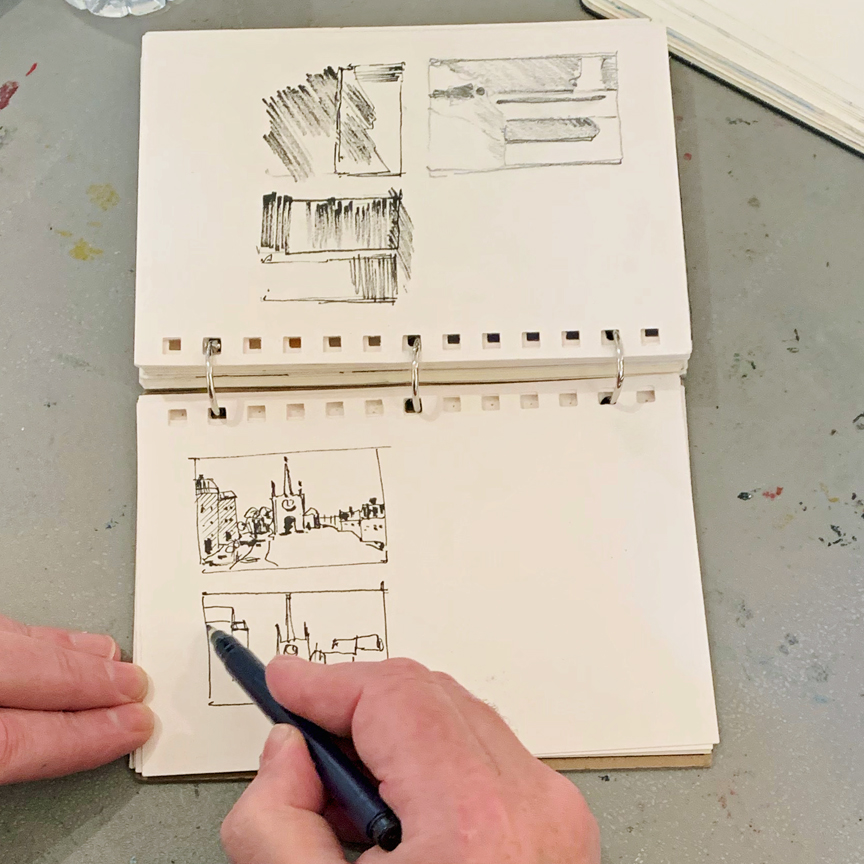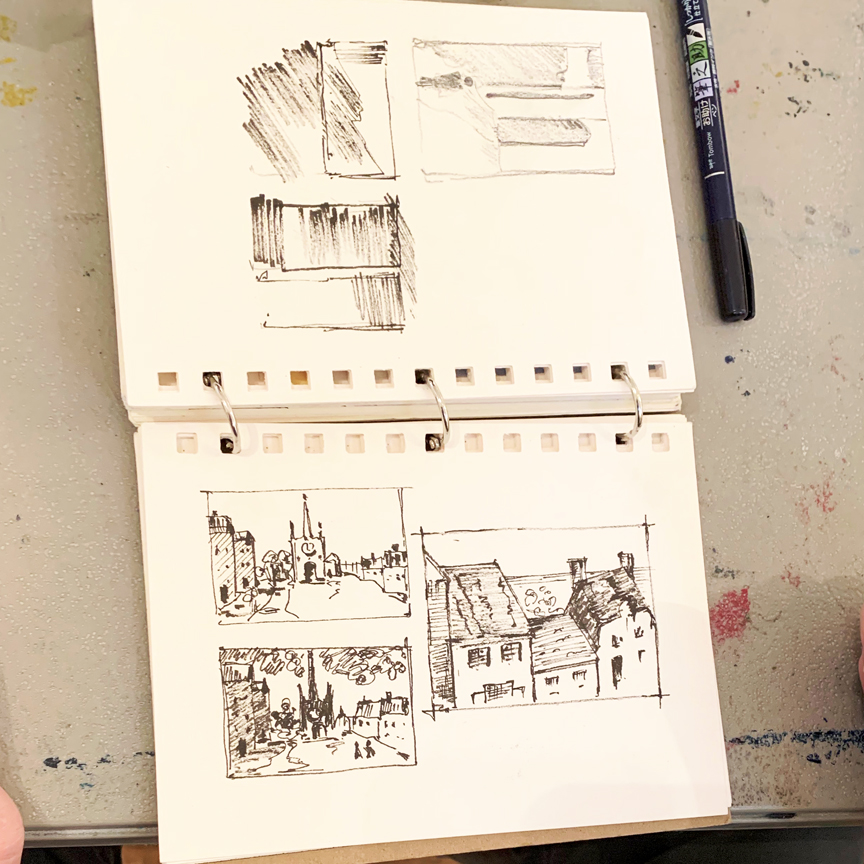 Serge is a whiz at doing quick thumbnail sketches of architecture  (from no particular place, but from his head) – nice values studies.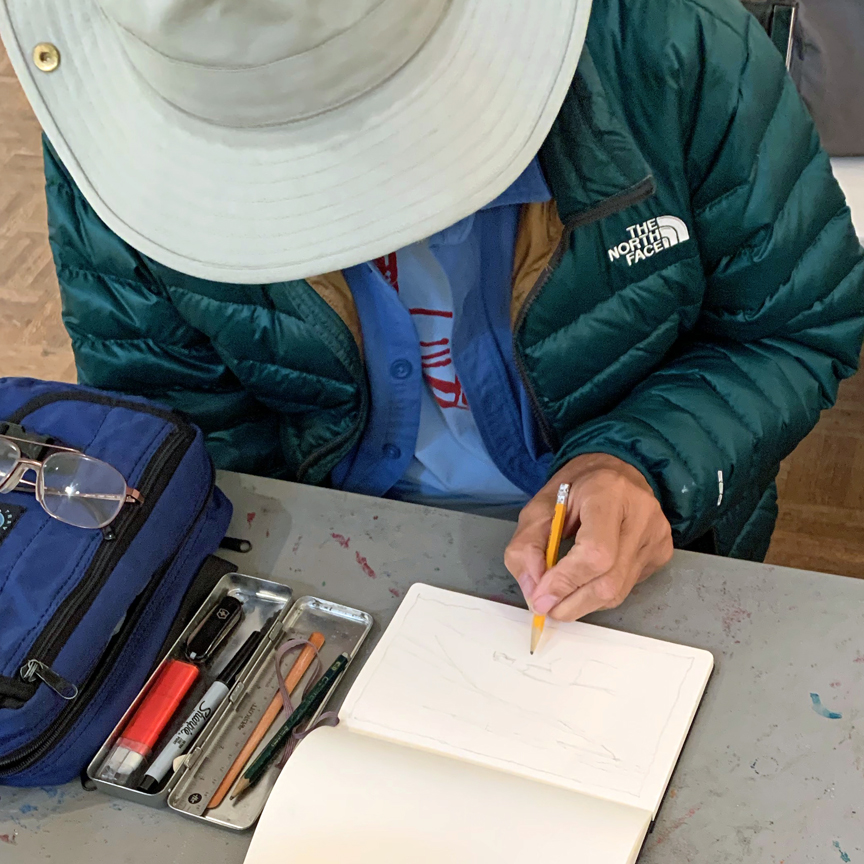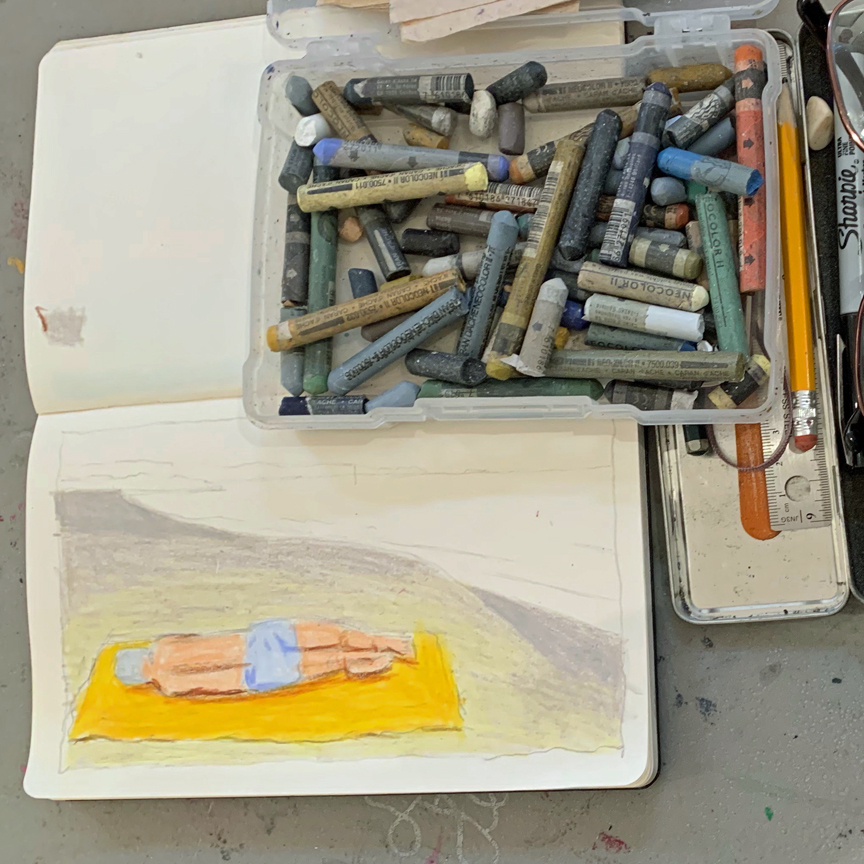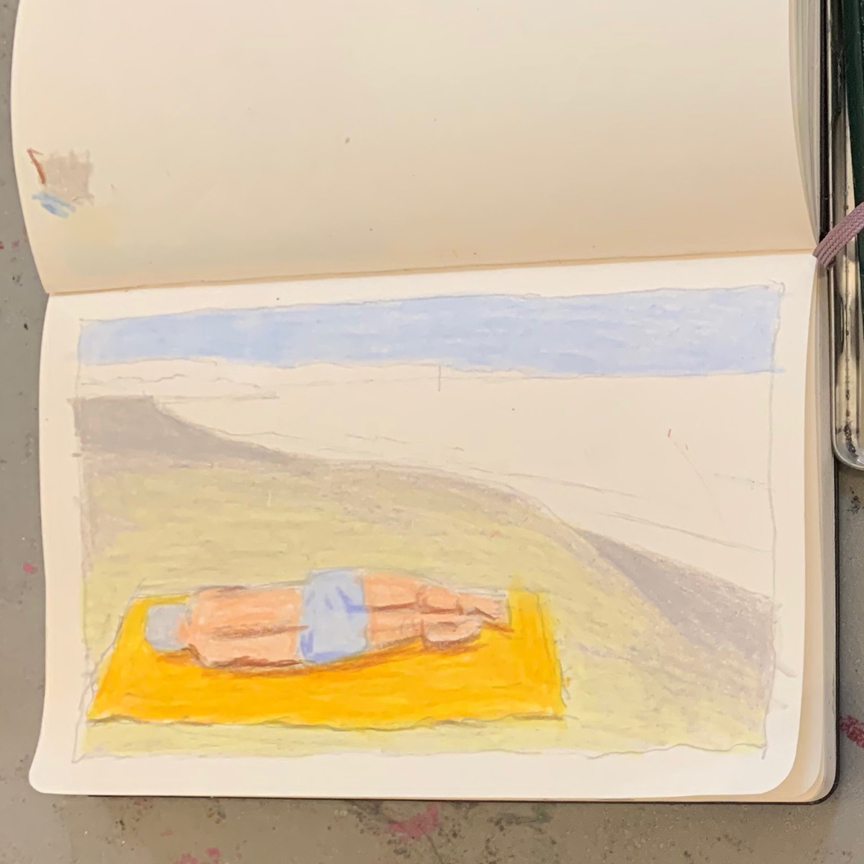 Erik's in his head, too – at the beach! What a nice scene this is going to be, making us all wish we were there, too.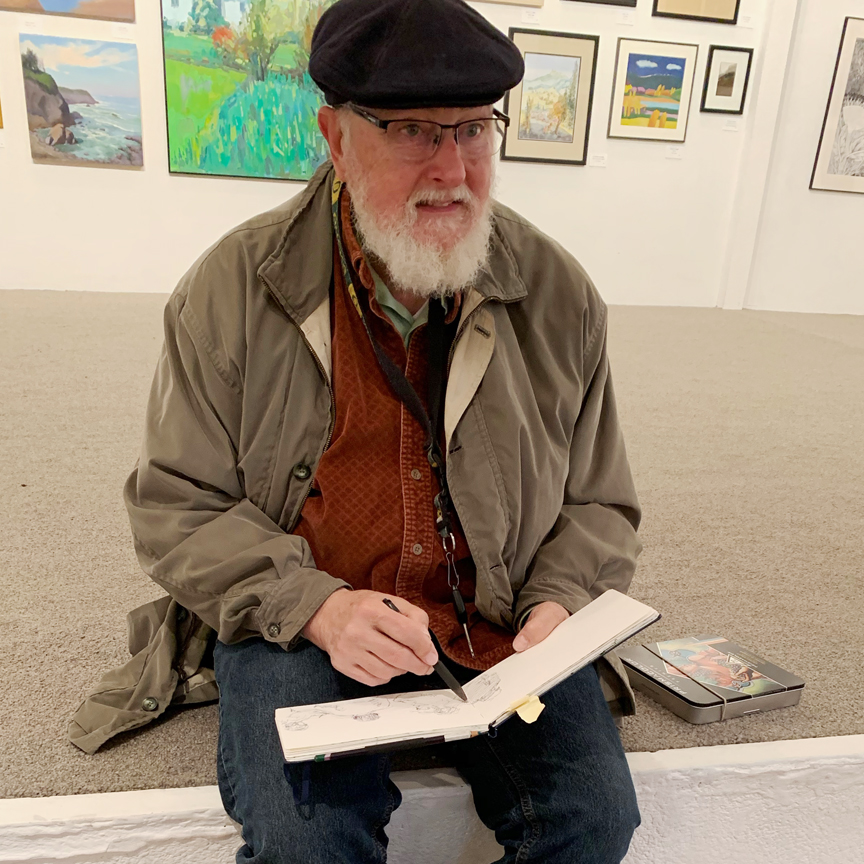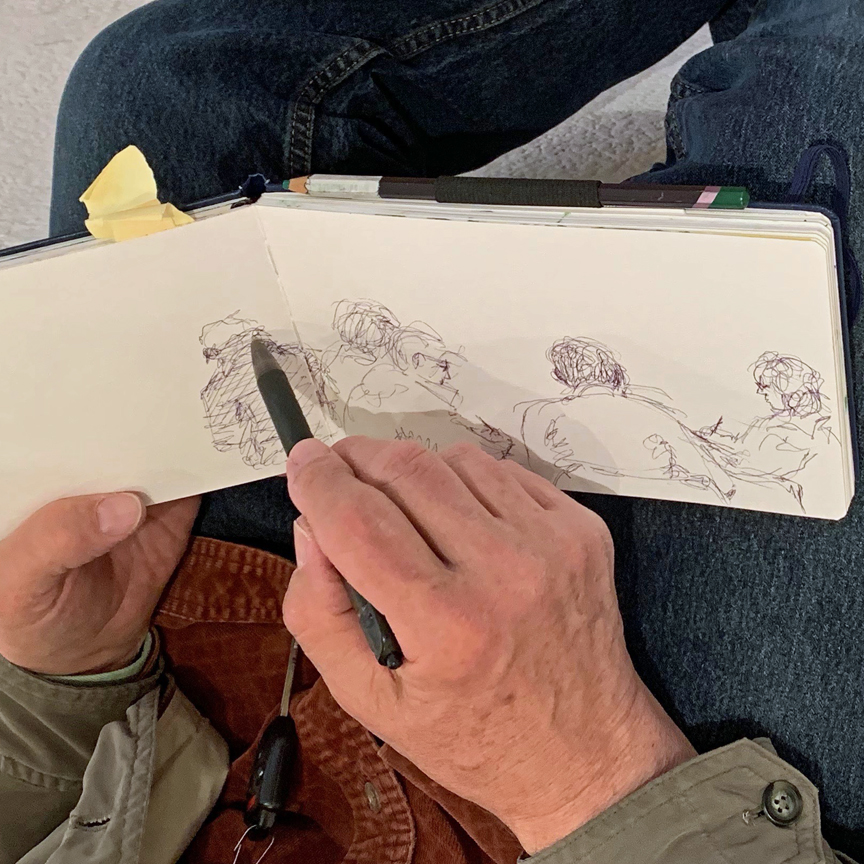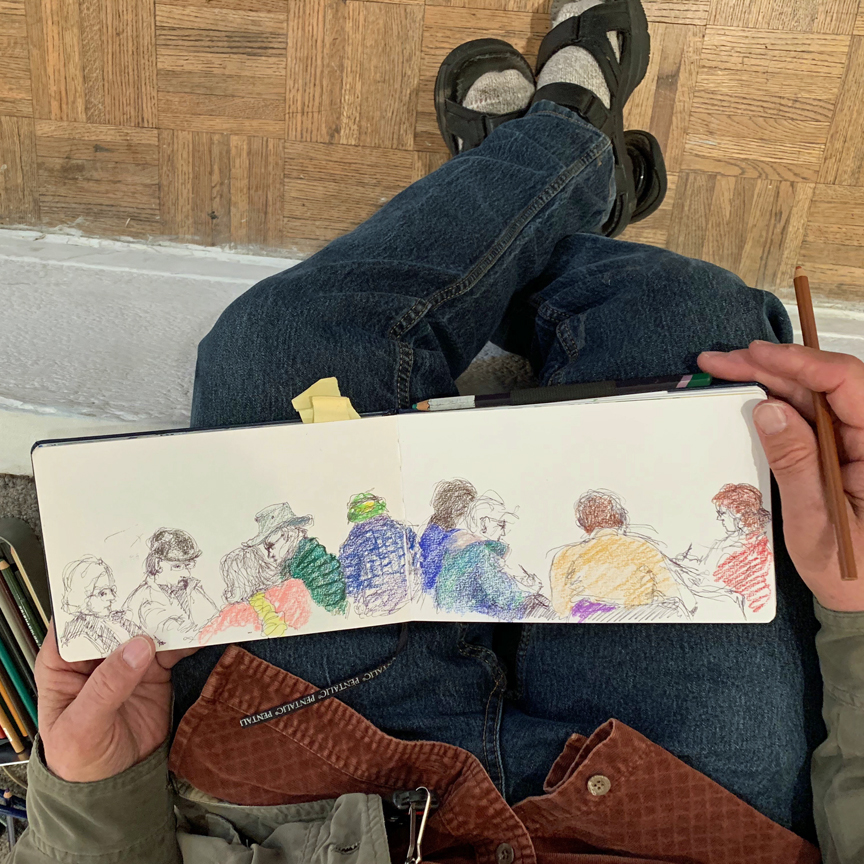 Ken joined us for some sketching at the show – sketching us sketching! Marsha, Serge, Lona, Erik, Hugh, Peggy, Jane, Jim, & Bev.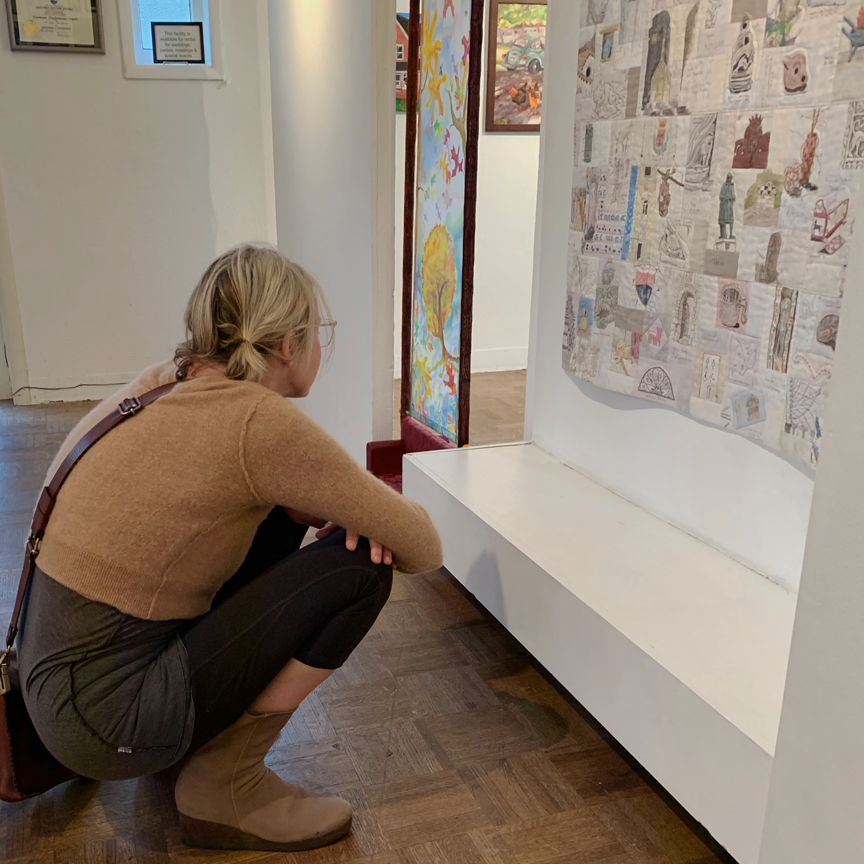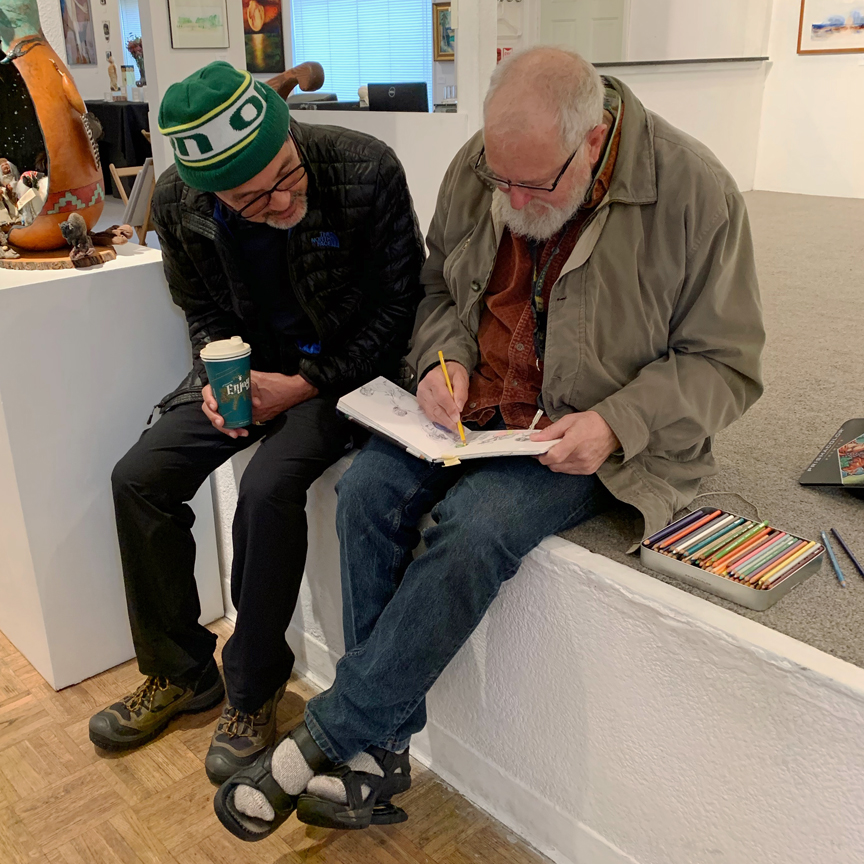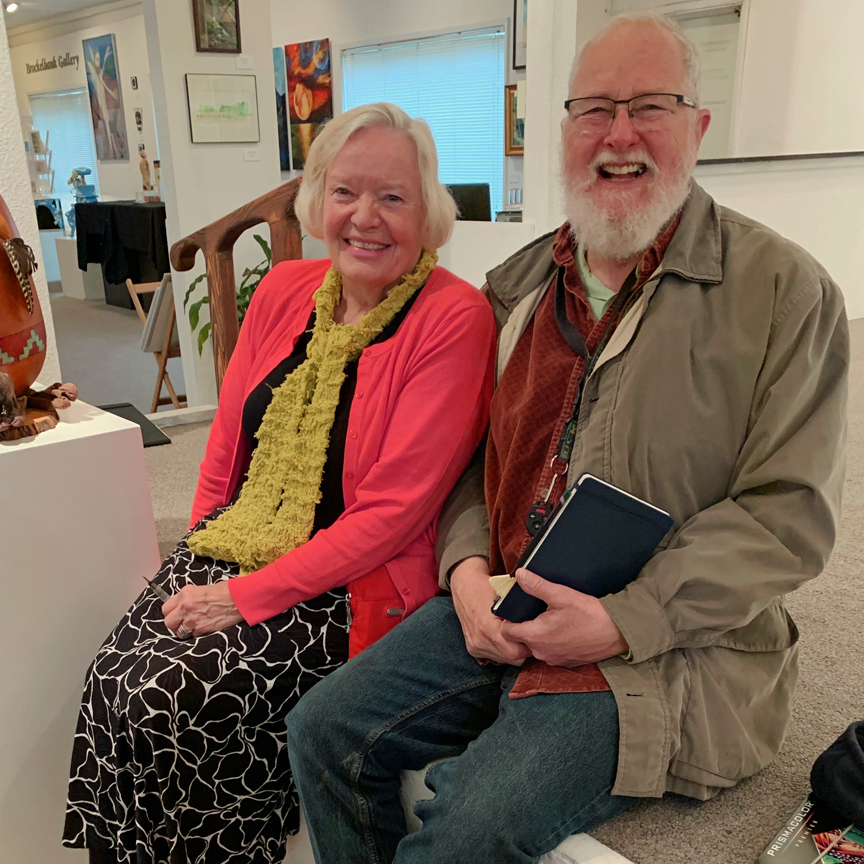 Meanwhile, Michelle was appreciating Daisy's quilt, and Hugh and Lona stopped by to chat with Ken. What a great art gallery day!