5th St. Market, Eugene, OR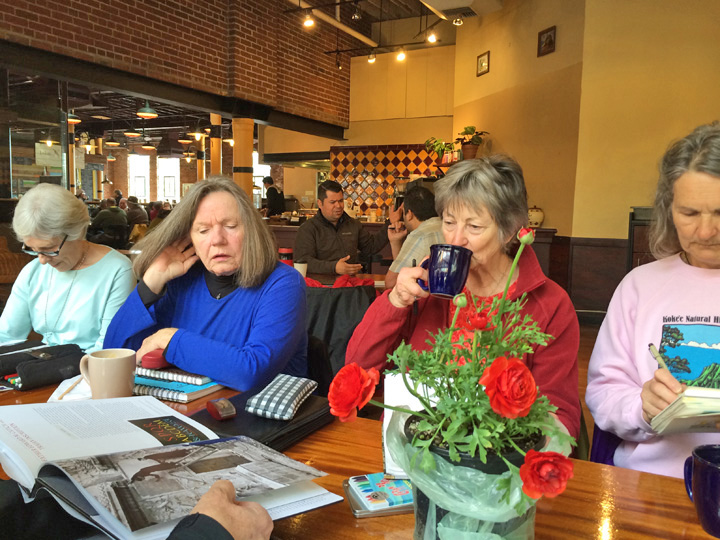 Barb Sommers, Jan, Heidi, & Sandy ponder art materials – here the book Ken brought along regarding classic Roman lettering, and the pot of bright red ranunculi Jane brought to share.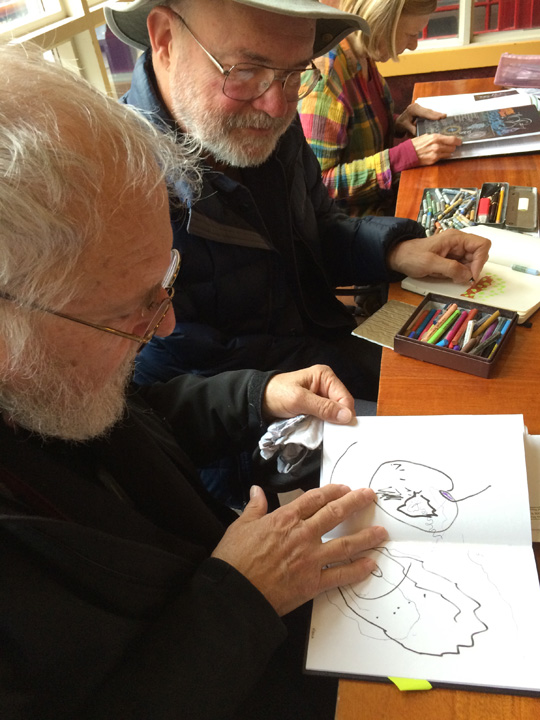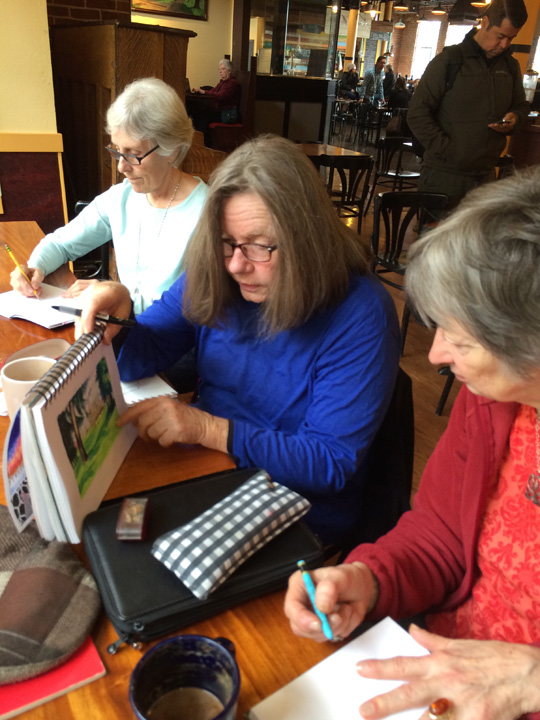 Ken interrupted Erik's wax crayon sketch with a chuckle over the sketch his granddaughter Fiona did in his sketchbook.  Jan shows Heidi the difficulty she had with smudging with white wax crayon.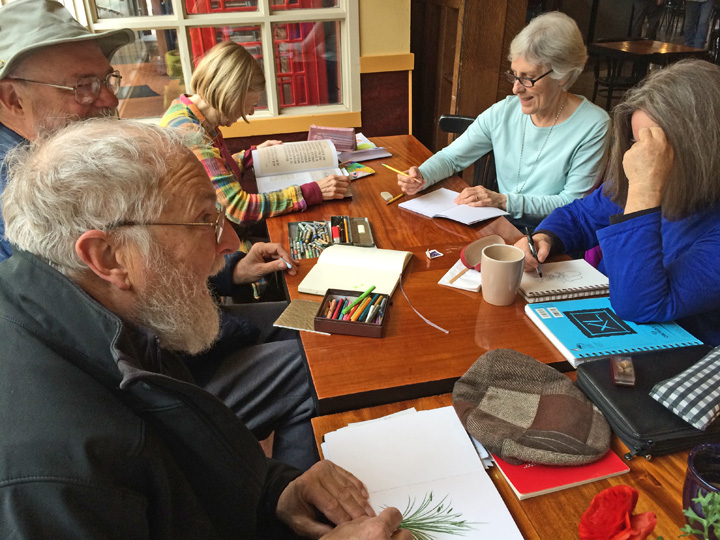 Then Erik made it even more complicated by talking about techniques for using Caran d'Ache water soluble wax crayons, which got Ken trying them immediately (while Barb Shirk pours over the book on lettering, and Barb Sommers & Jan get busy sketching).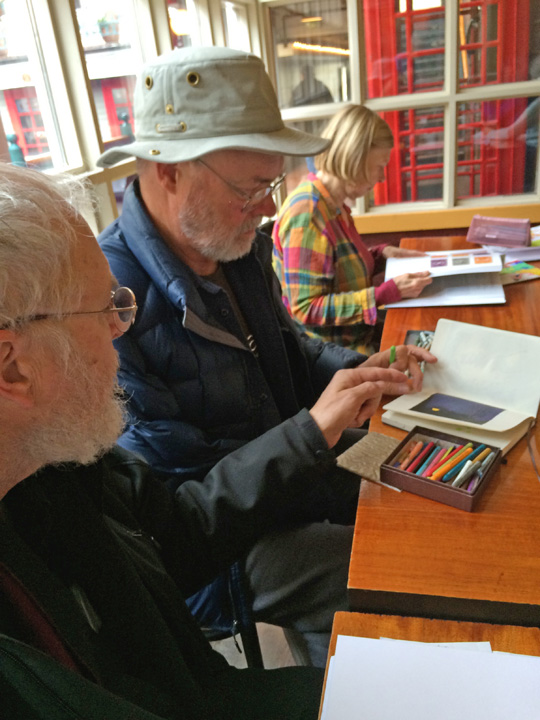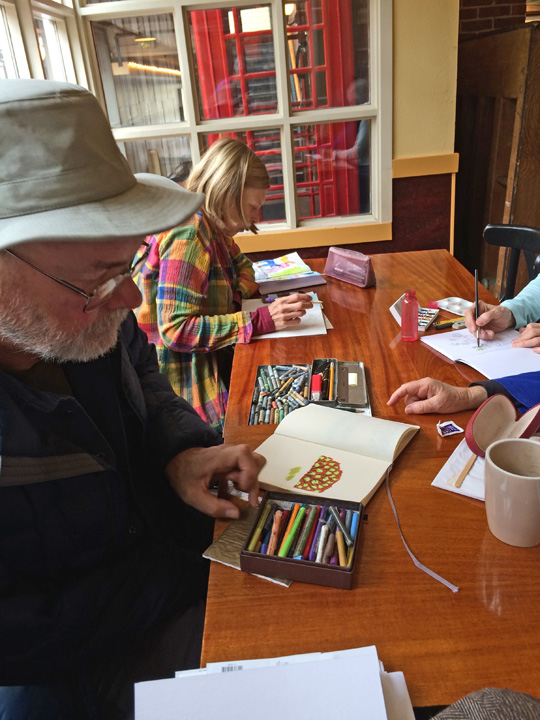 Ken admires the layers of dark color Erik got on a previous sketch, & Erik launches into a new one (come back to see the finish of it!).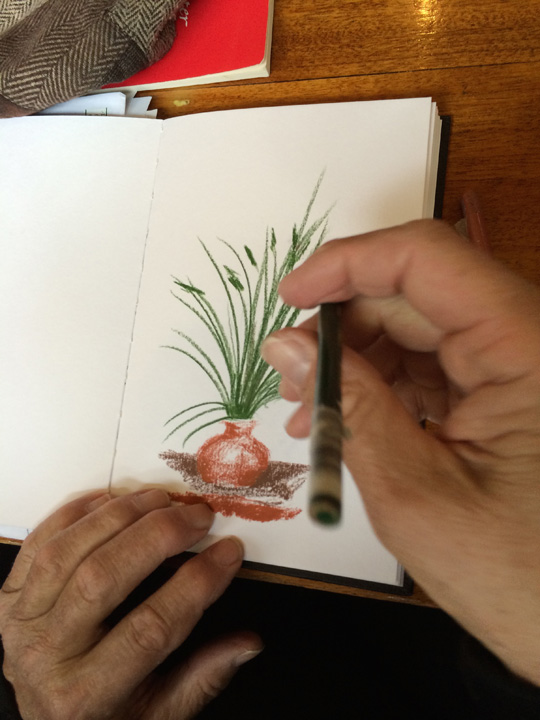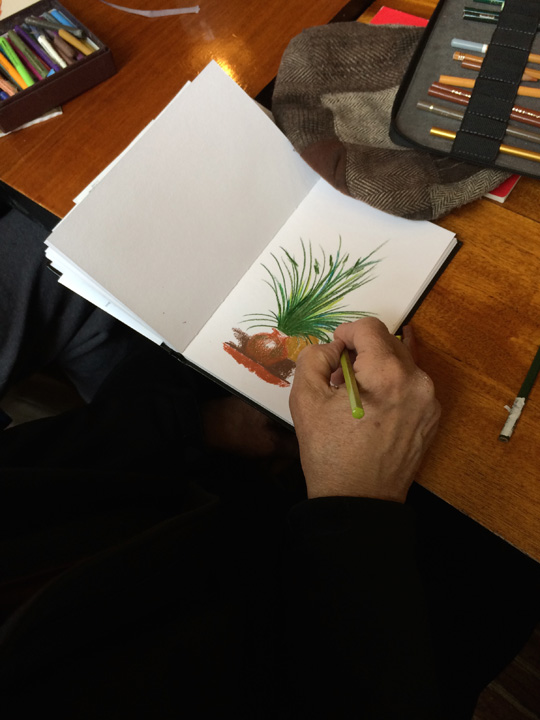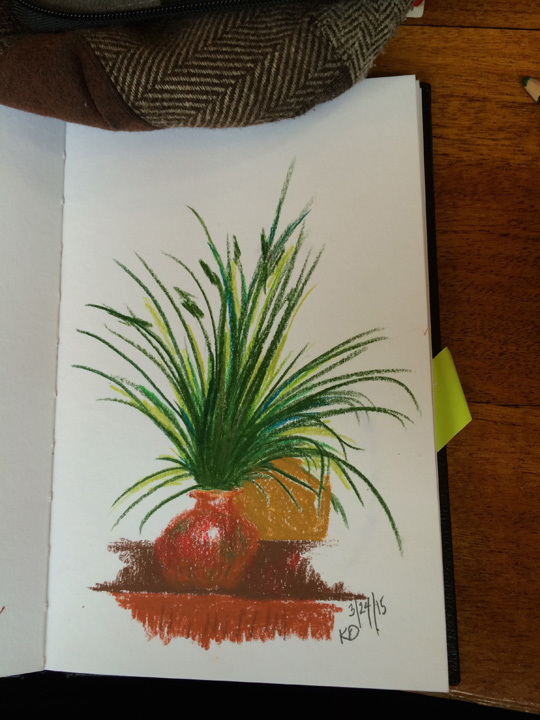 Ken looks at his initial sketch, then tries a wax pencil that Sandy shared, with the results at the right – nice definition & depth!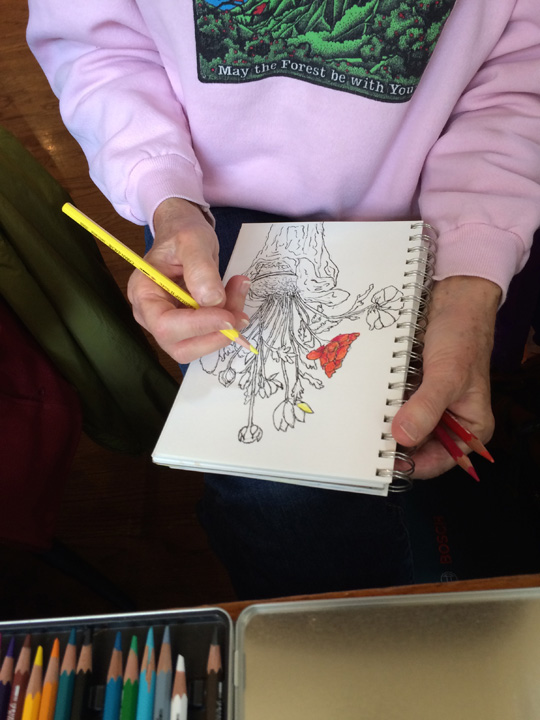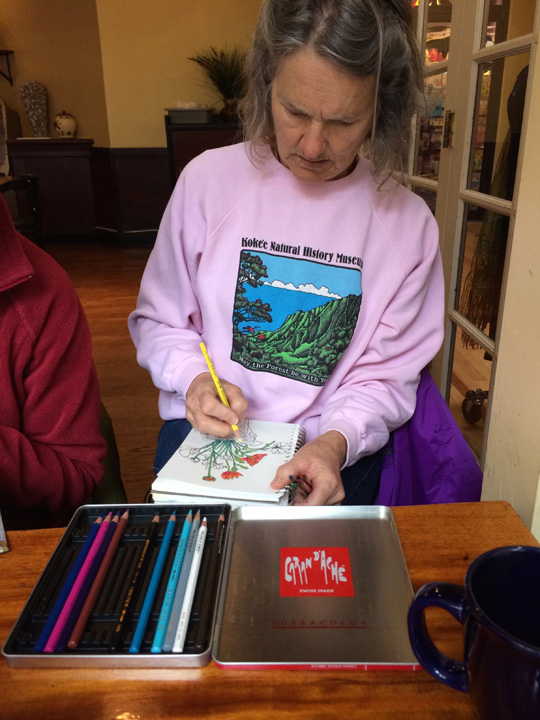 Sandy starts out with an ink line drawing, then begins adding color with the Caran d'Ache wax pencils (different from the crayons).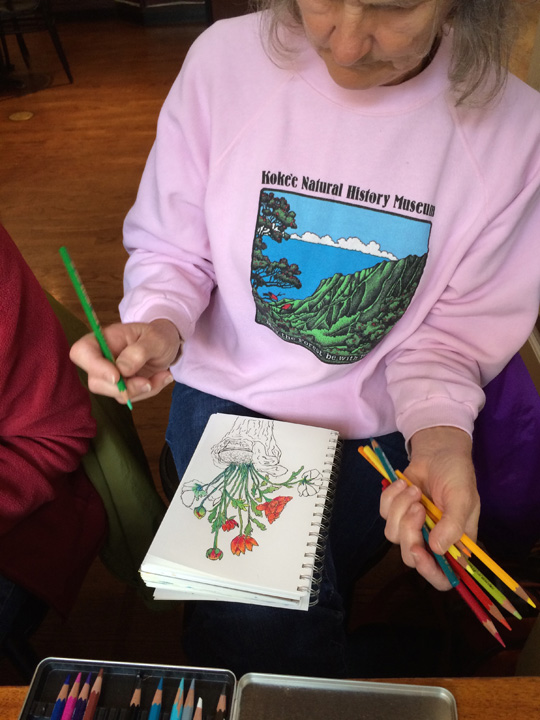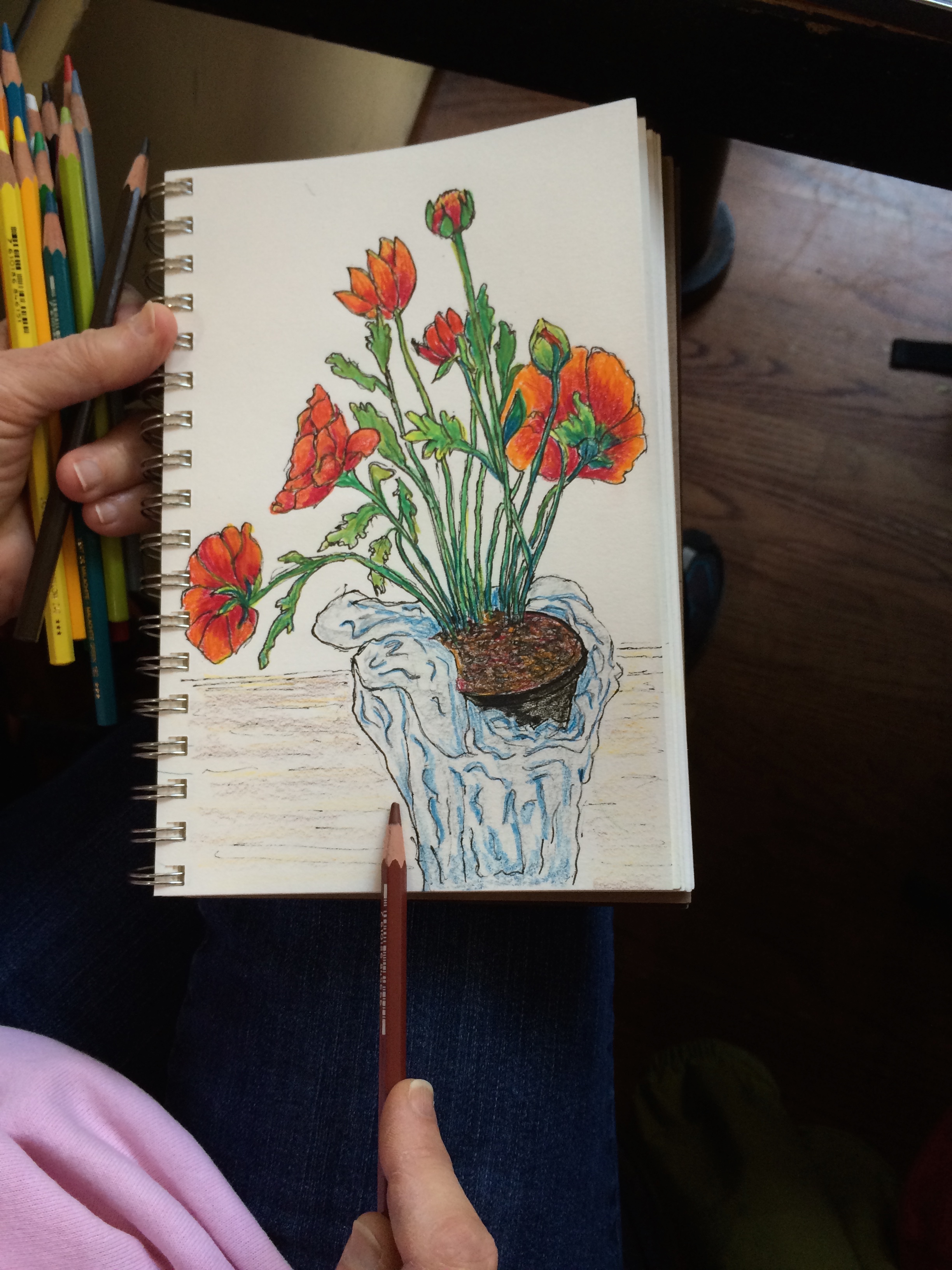 She adds layers of color shade until she's satisfied – well, yeah!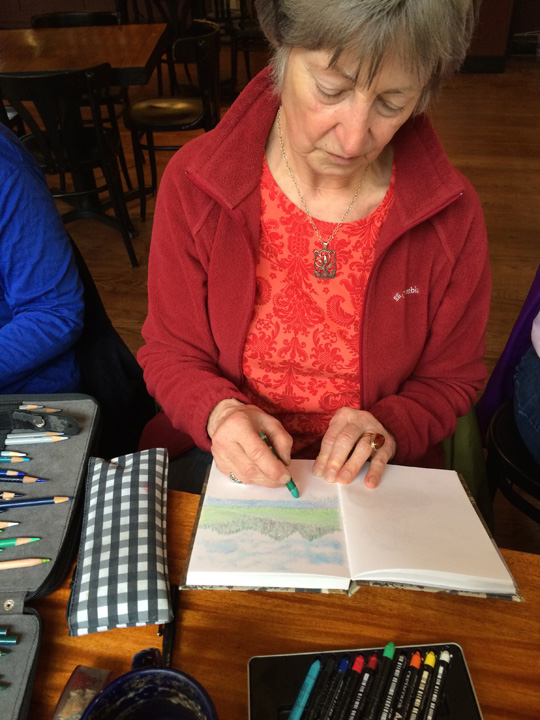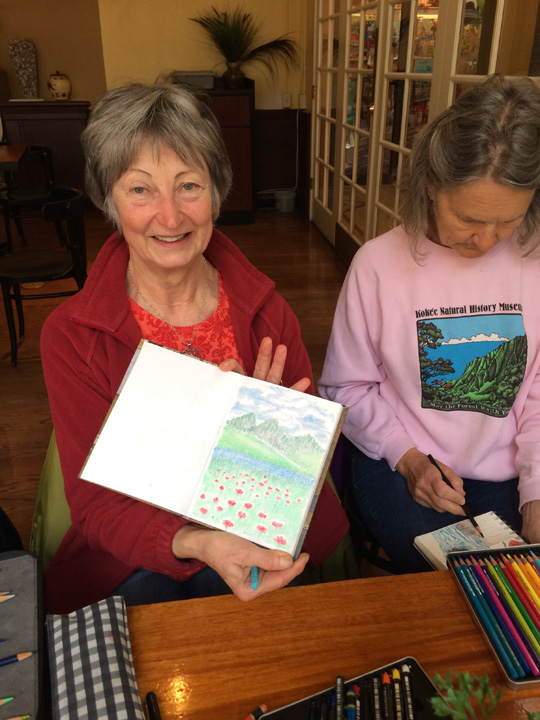 Heidi uses the wax crayons creating a memory – a Bavarian meadow!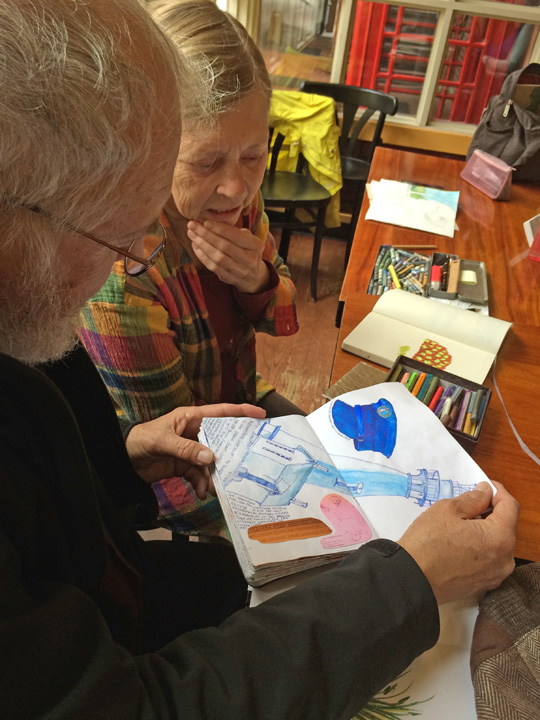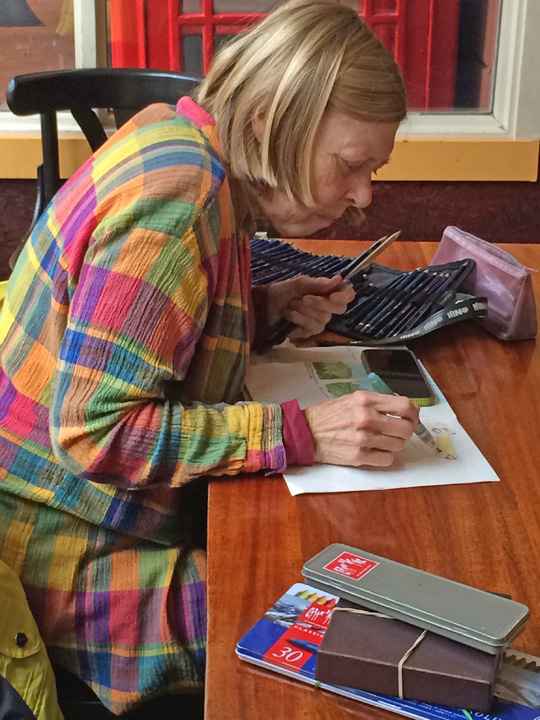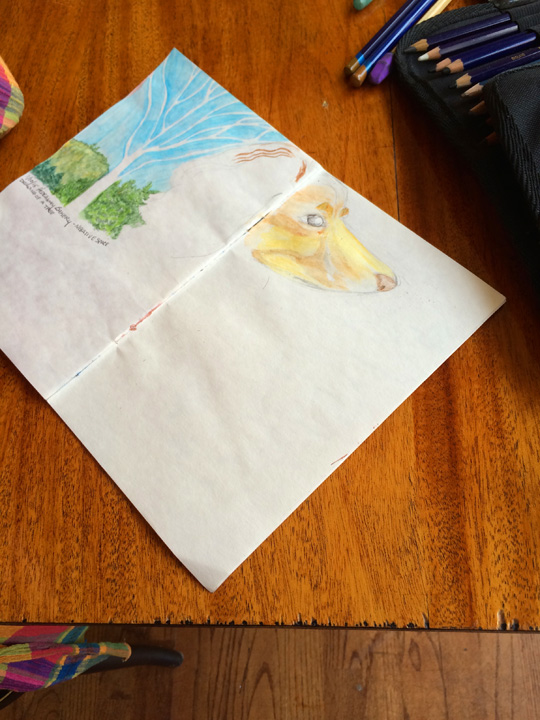 Barbara Shirk gets a critique from Ken on one of her sketchbook pages, then (ignoring the wax crayons!) starts a new one, featuring one of her daughter's dogs (a long-haired dachshund).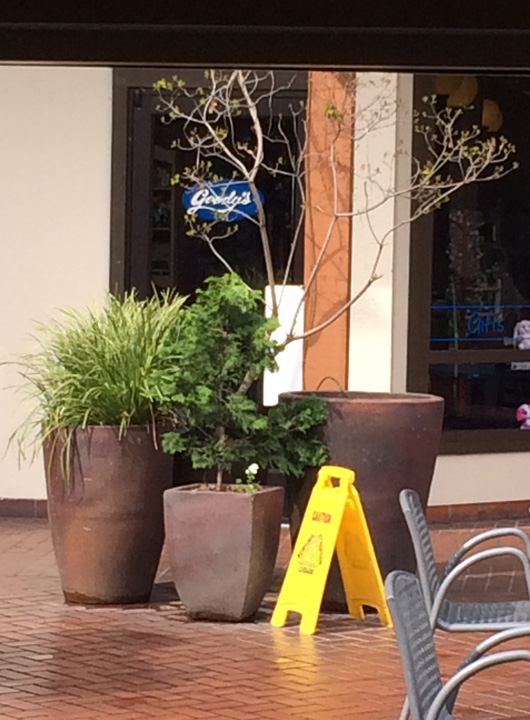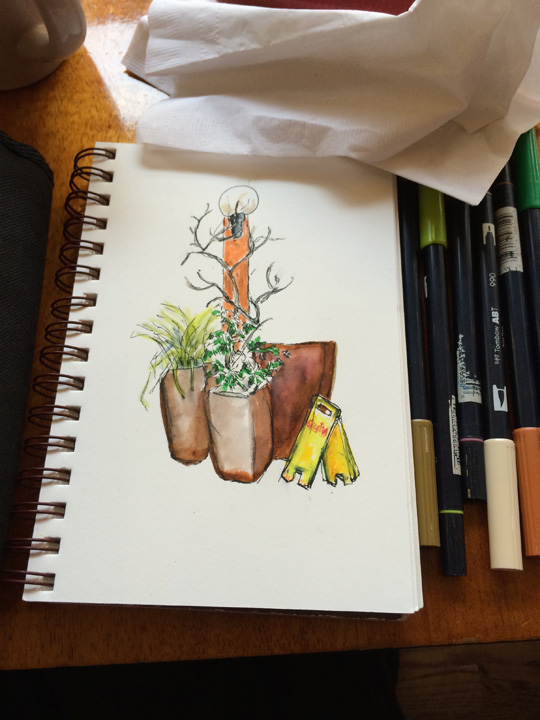 Looking out the window we see Jan's view, then back on her page is her sketch using Tombo brush pens. That yellow sings!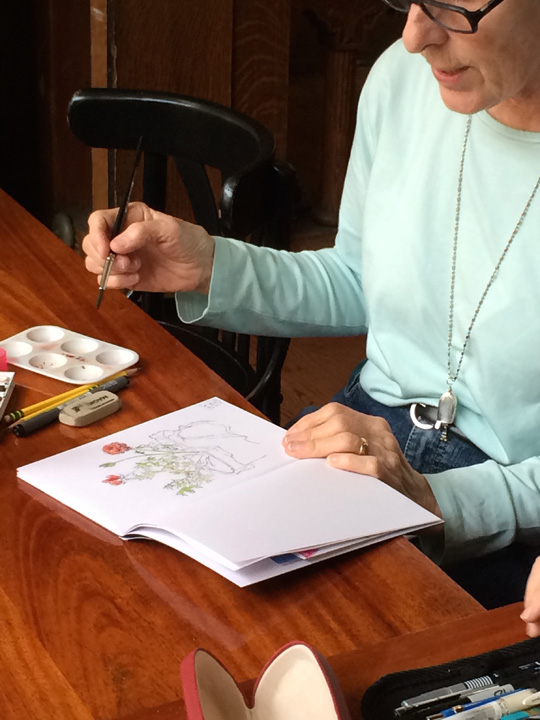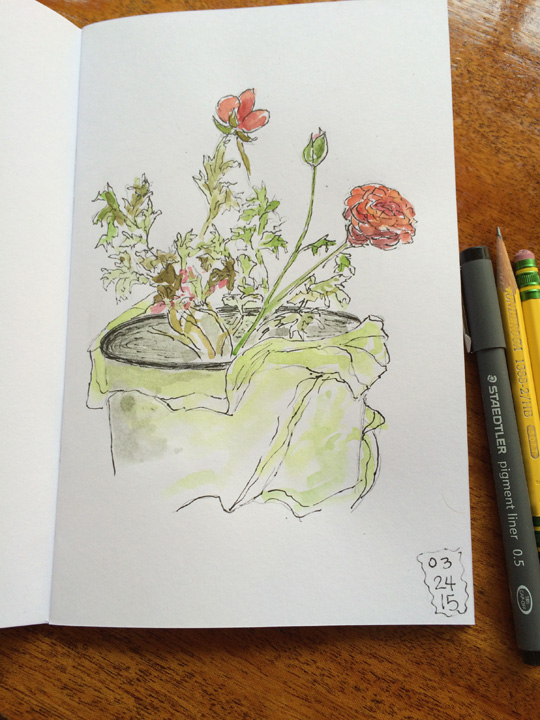 Barb Sommers couldn't resist sketching the flowers, using ink along with her usual deftness with a soft watercolor.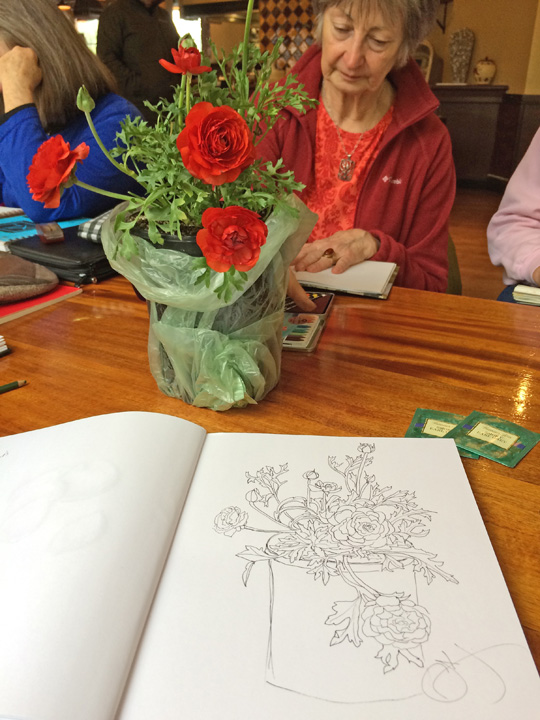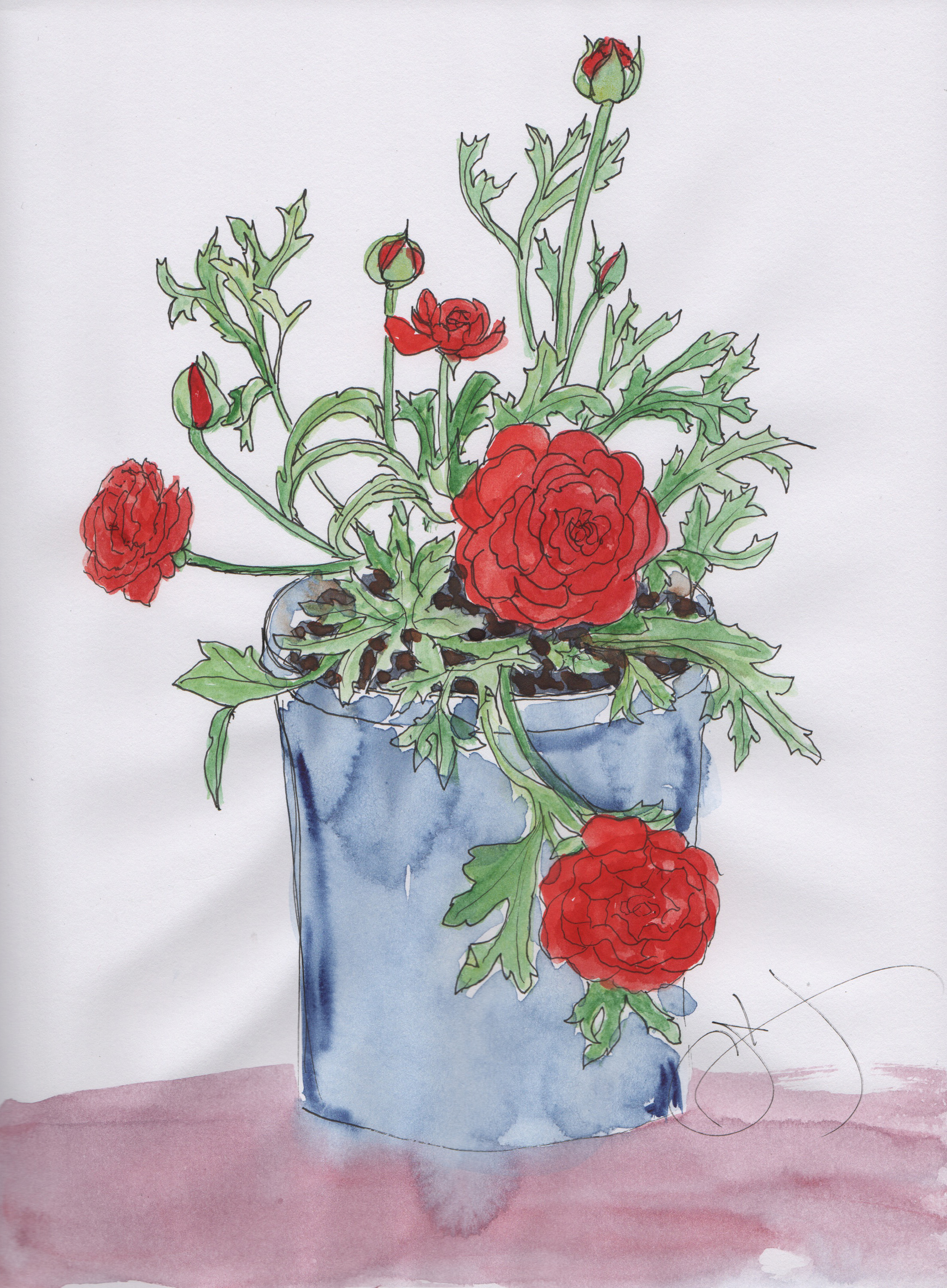 Jane's always complaining about being too tight & detailed – here's her initial ink sketch, and the watercolor treatment she gave it when she got home.  Is that loosening up??? Uh….