Alvadore School @ Camas Country Mill Bakery, Junction City, OR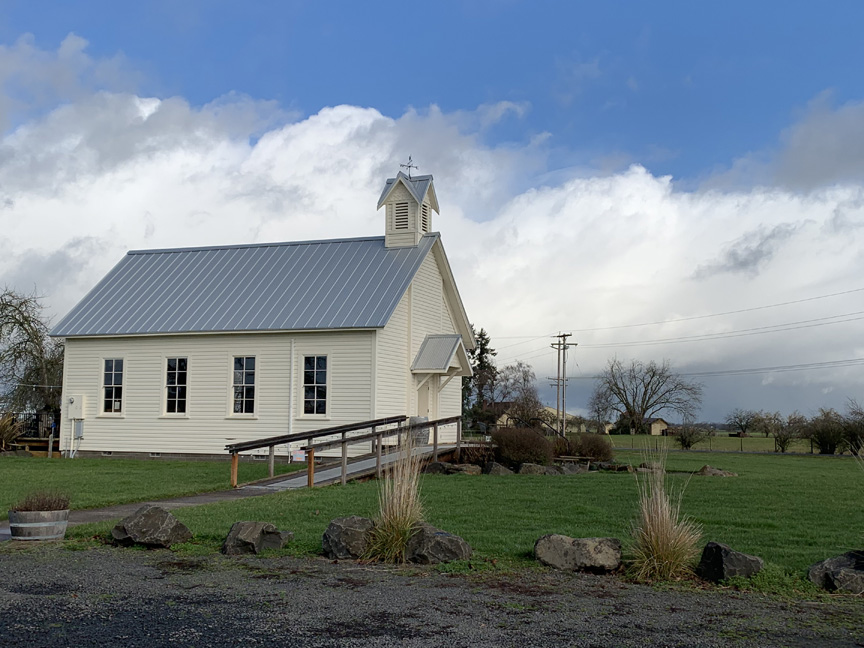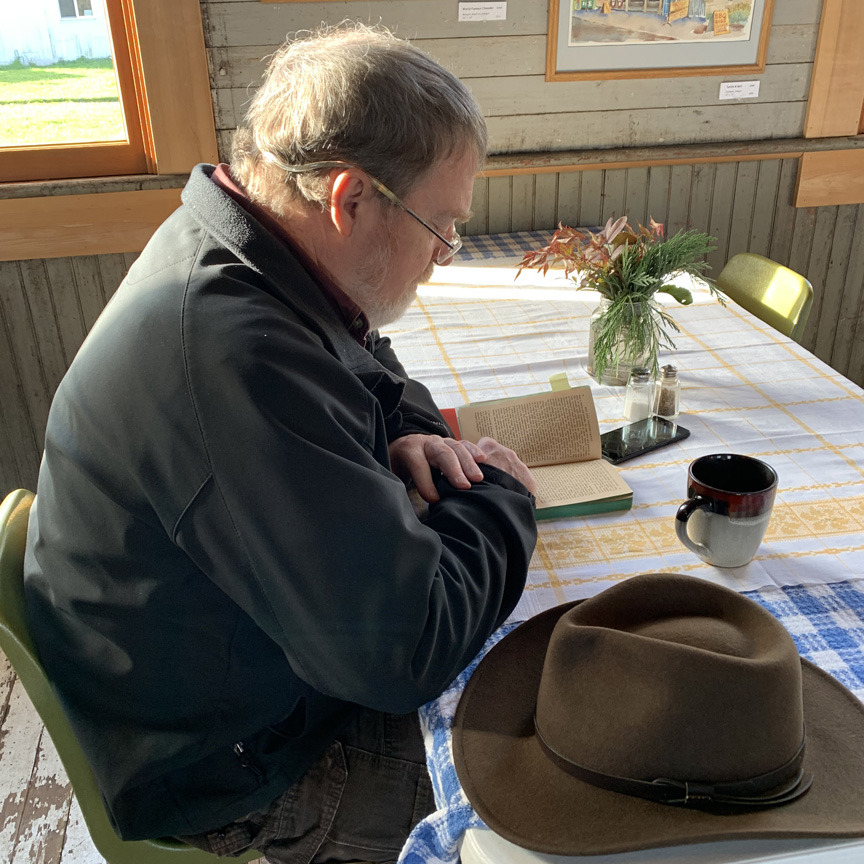 The old Alvadore Schoolhouse is quite an attraction for many people (even Danita's husband), especially with Jim H's watercolor show!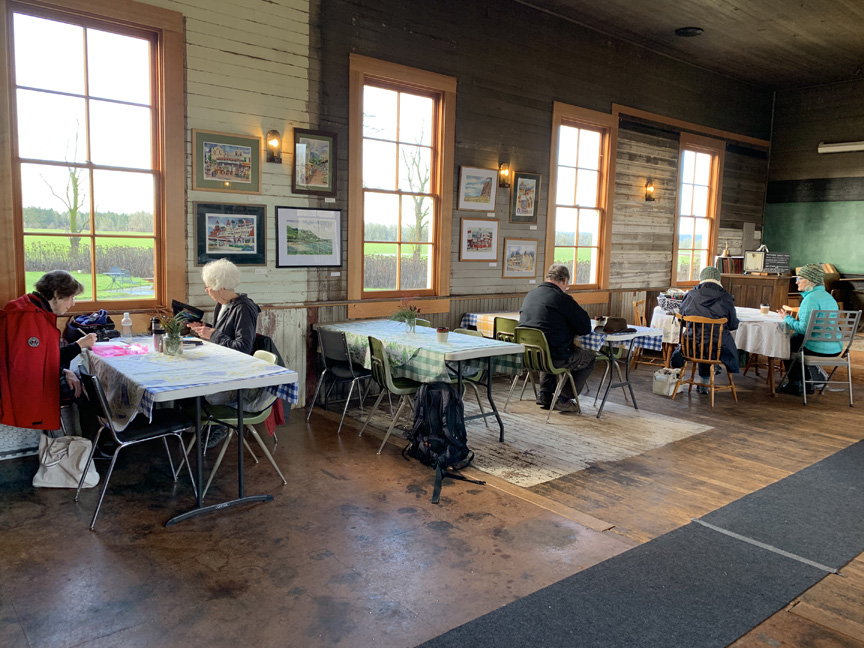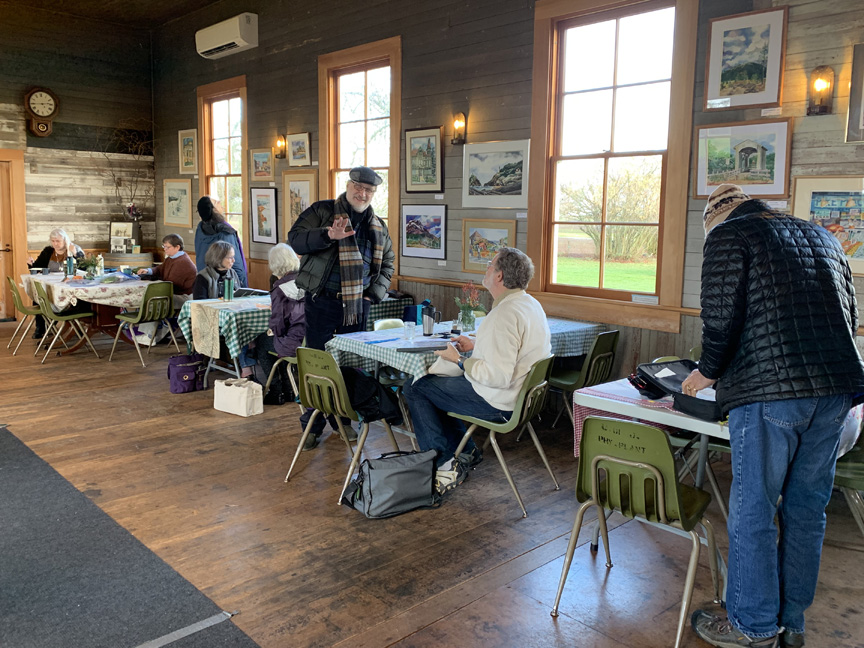 Peggy, Lynda, Danita's spouse, Katie, Sandy; Danita, Daisy, Laura, Marsha,  Barb So., Serge, Jim, & Hugh. Paintings on wall by Jim H!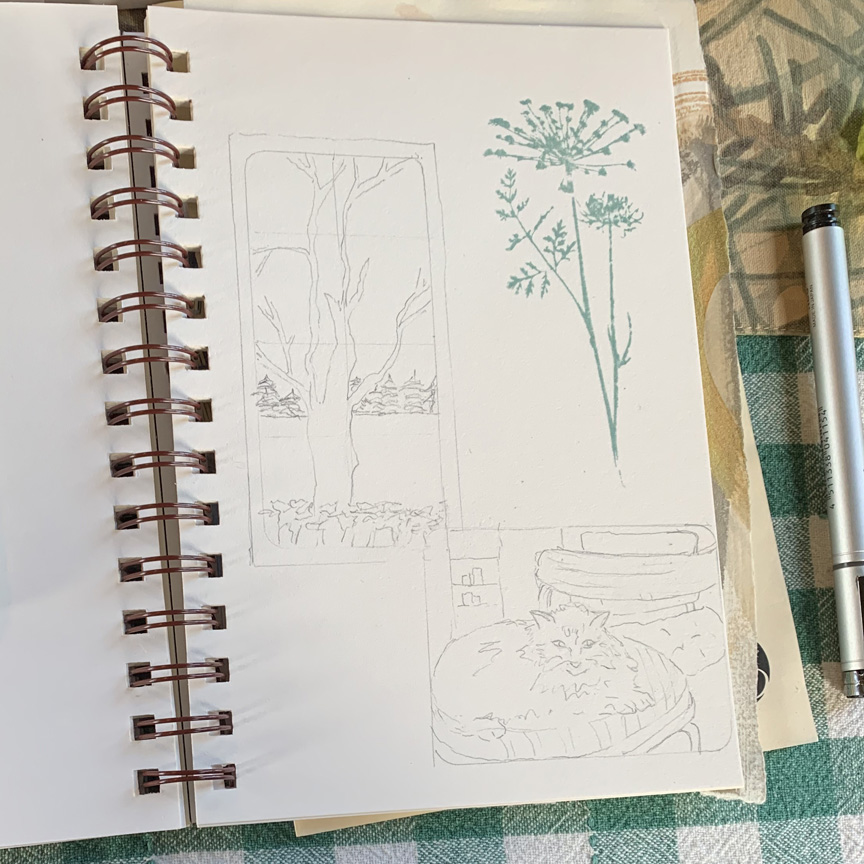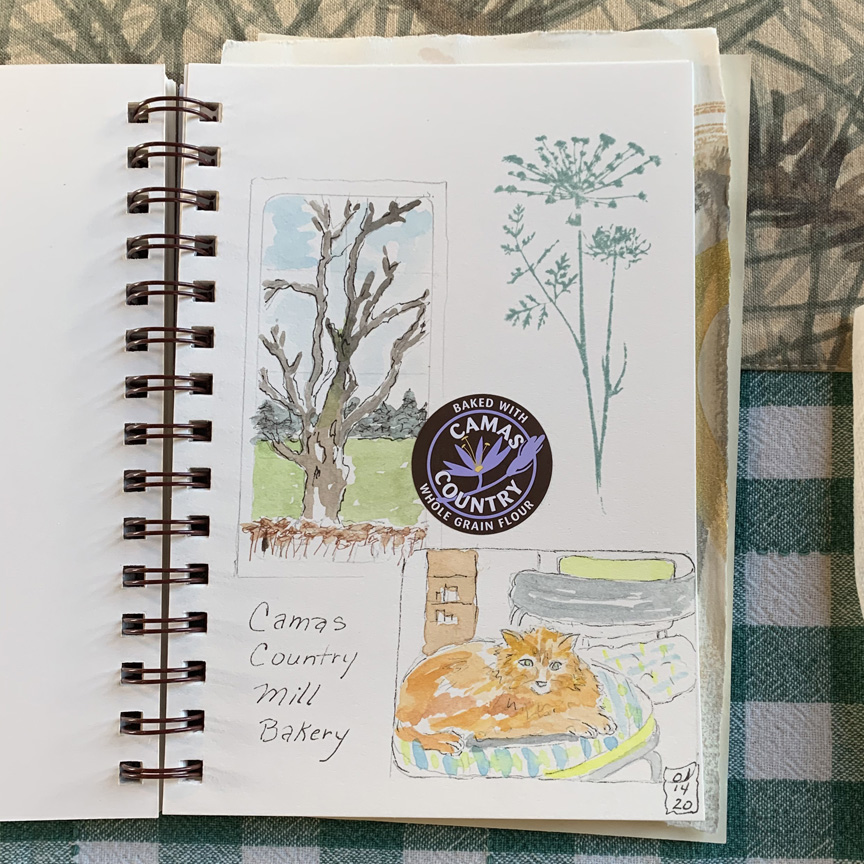 Barb So did a sketch of a tree outside on her pre-stamped page, then added a cat from her photos, and finally a sticker from the bakery!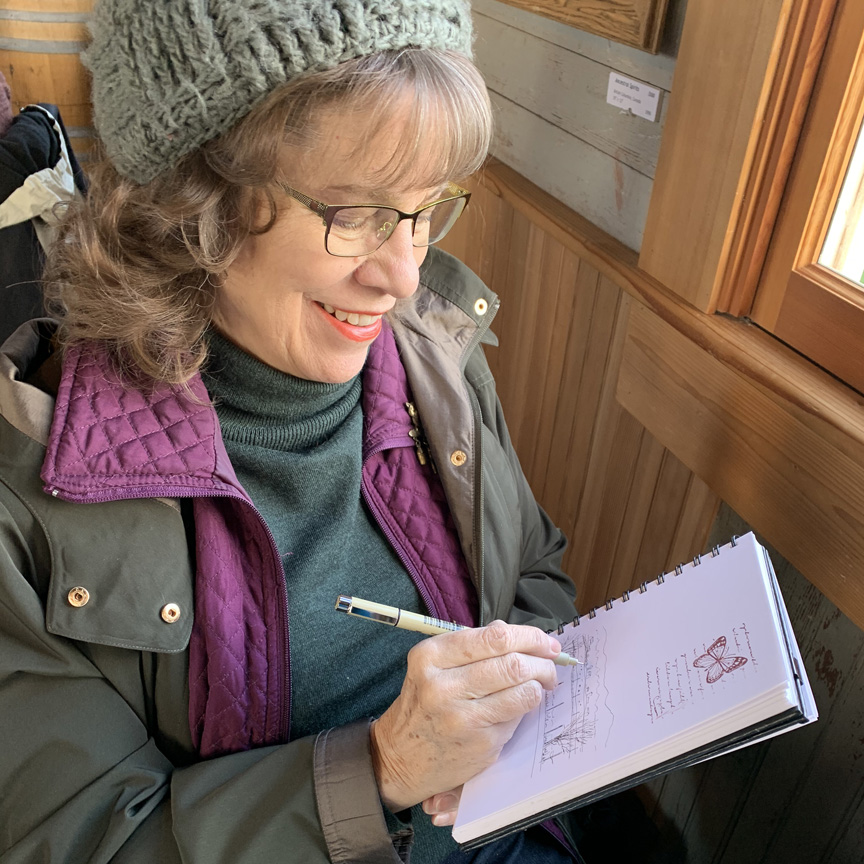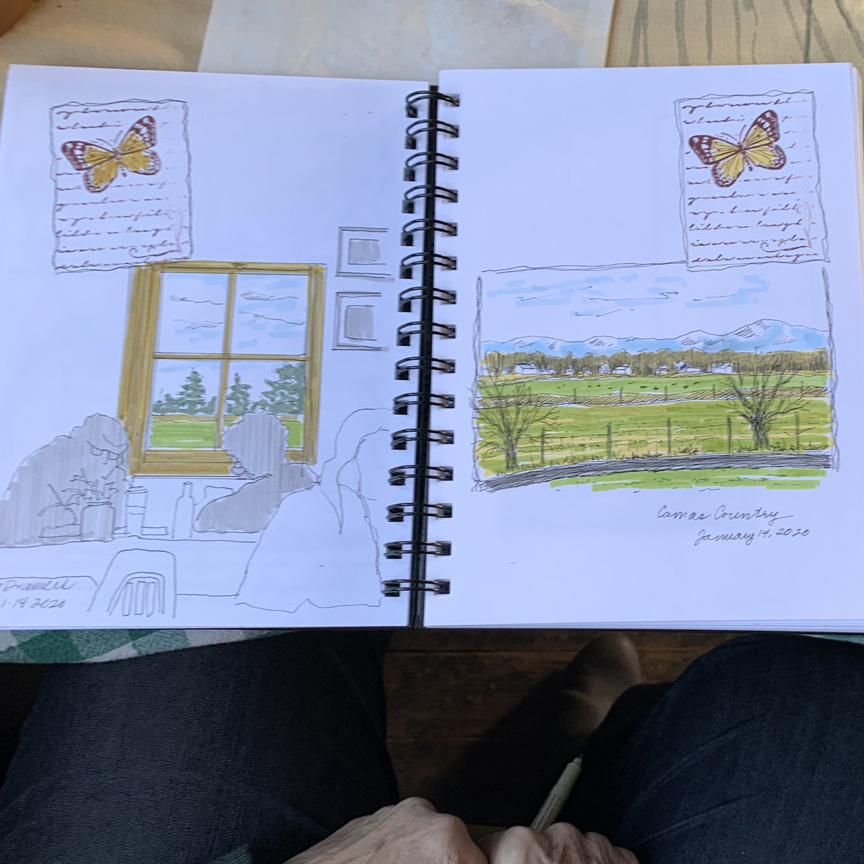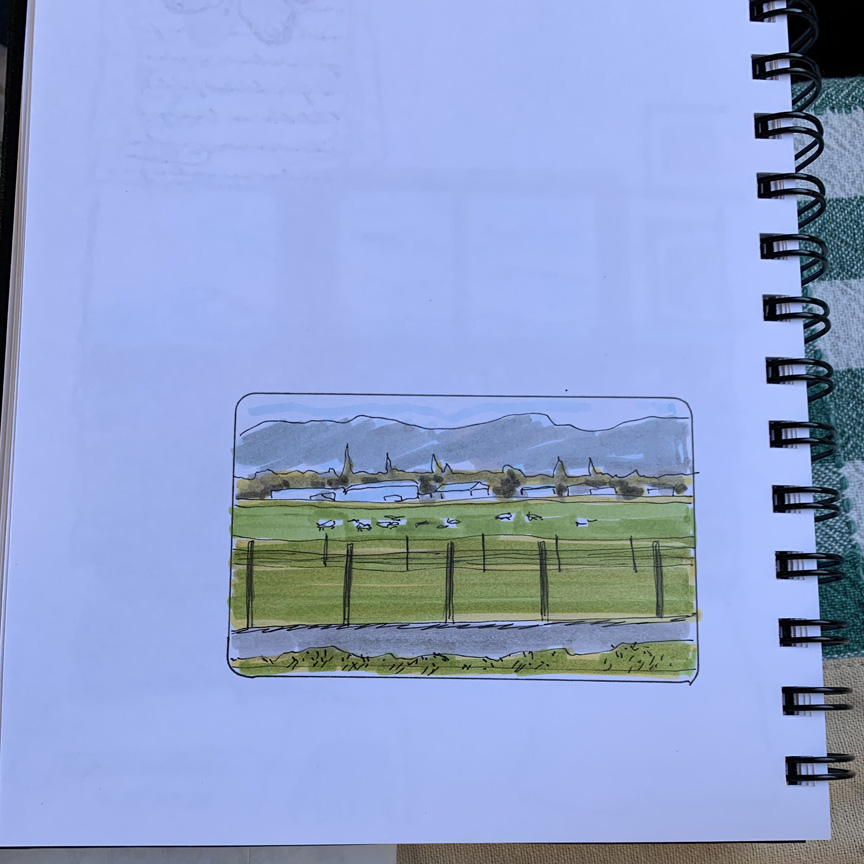 Bev began with the window,  then the scene beyond, and then the sheep in the field across from the old schoolhouse. Delightful!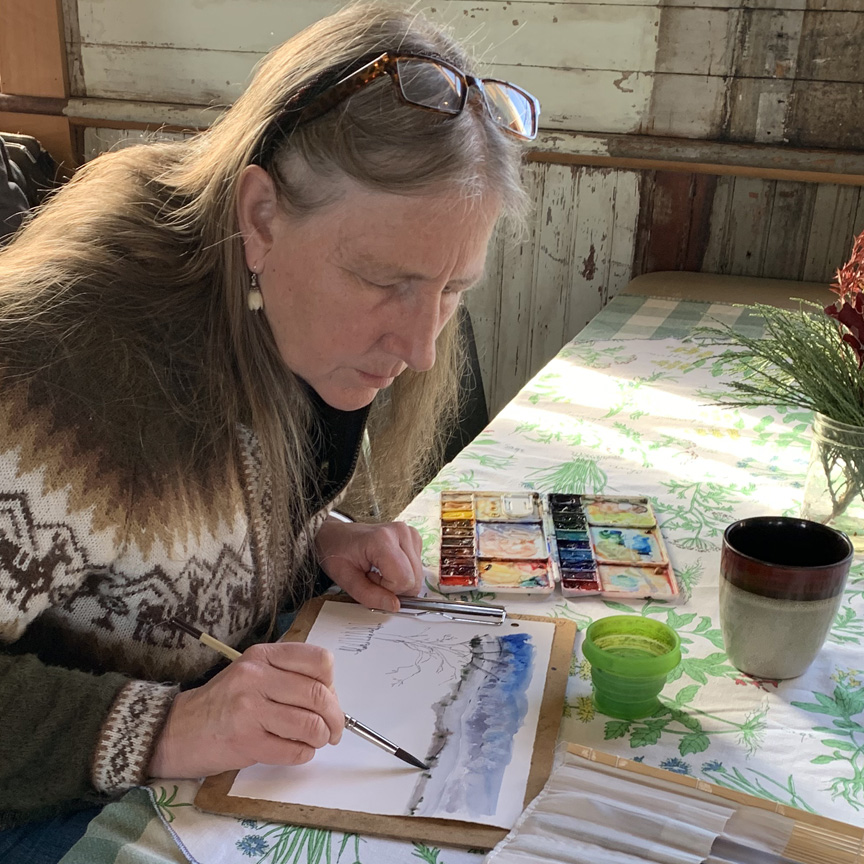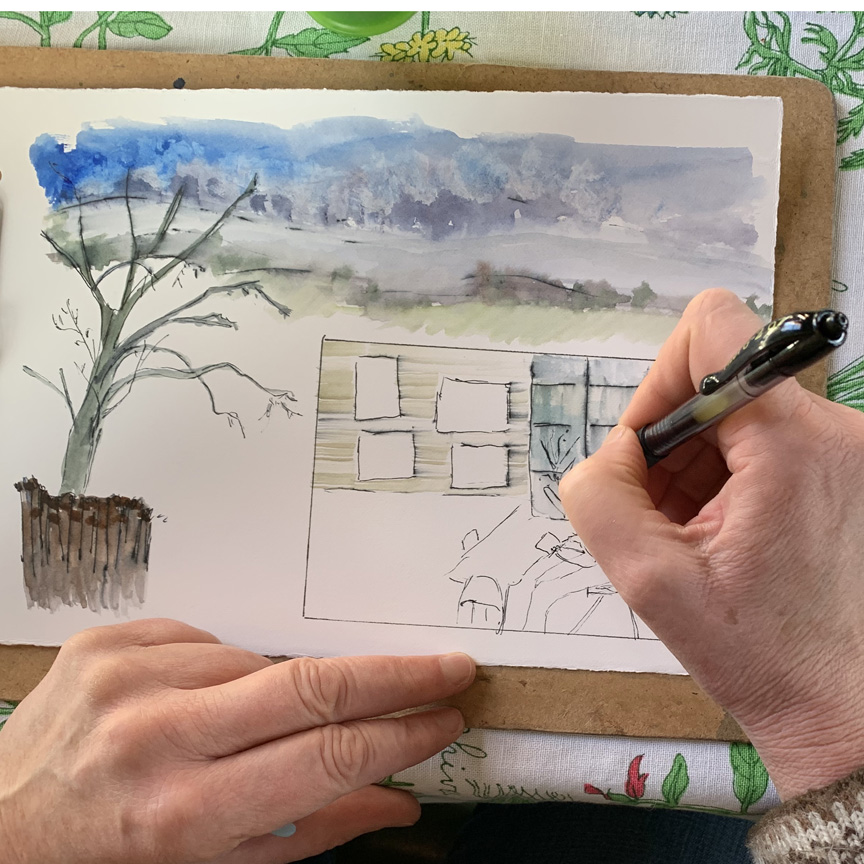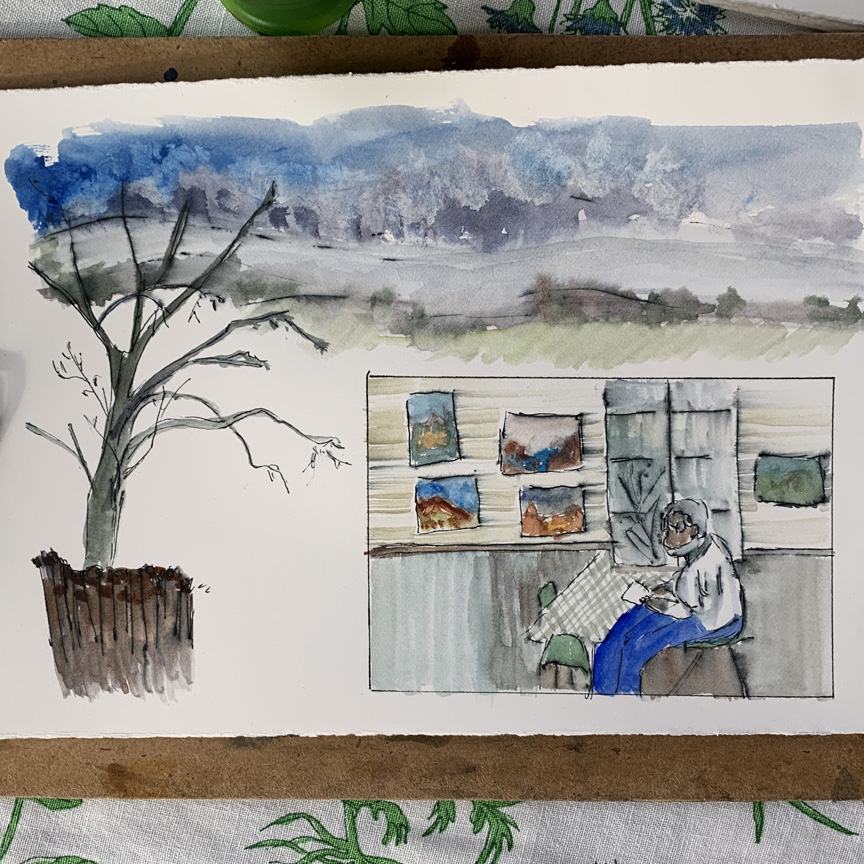 Bitty's sketch was a sketch within a sketch – a lovely watercolor of the scene outside, then a sketch of a sketcher & wall paintings, too.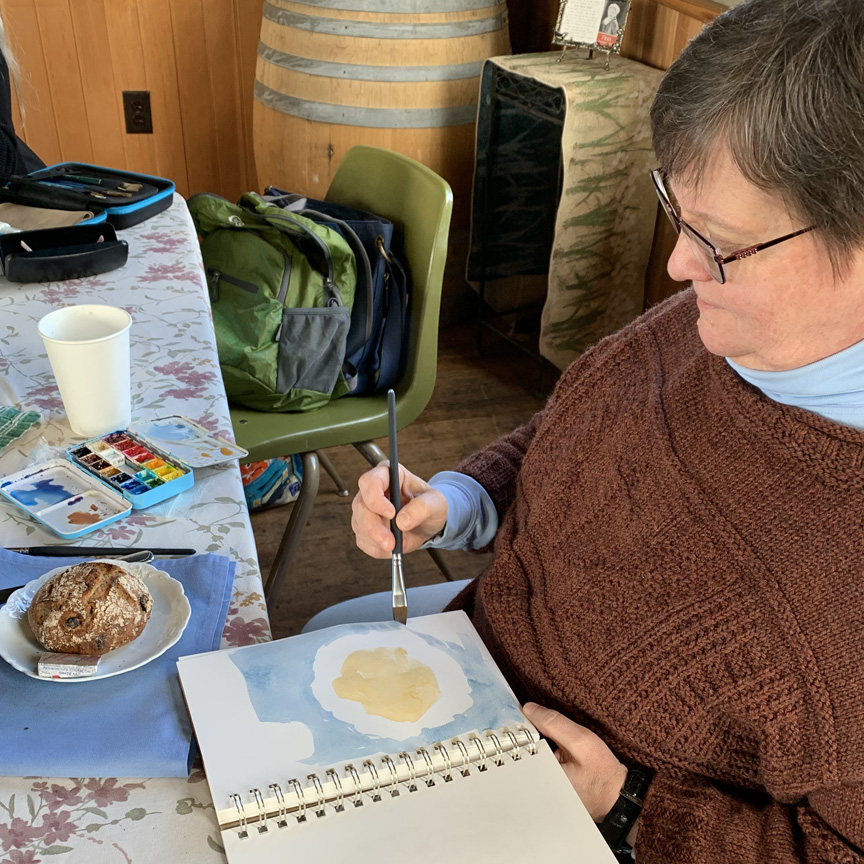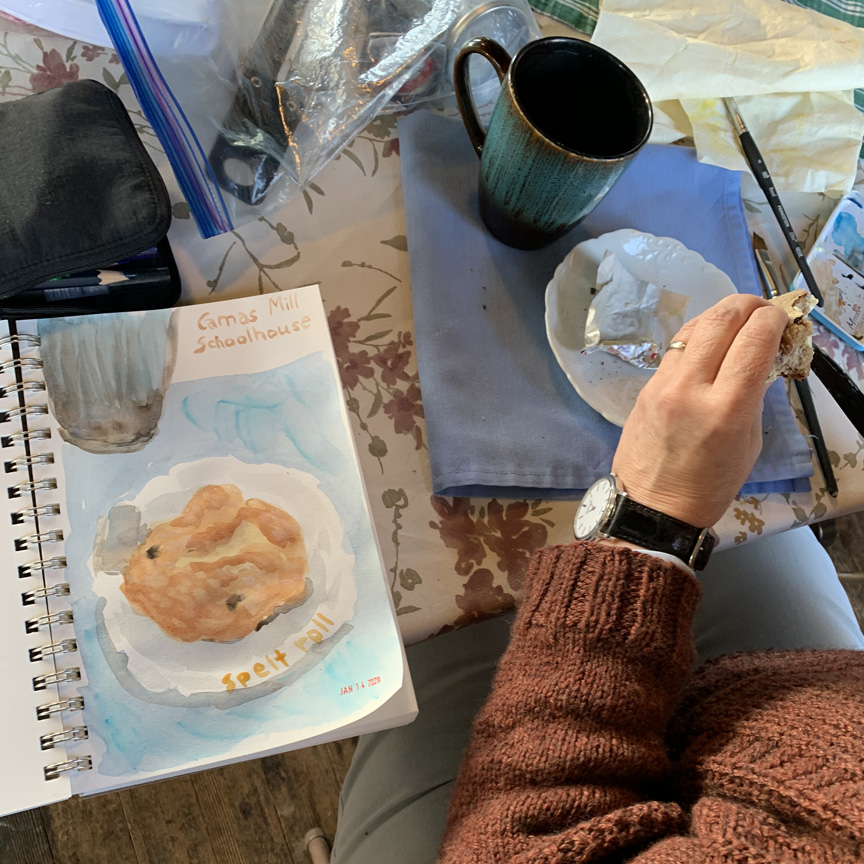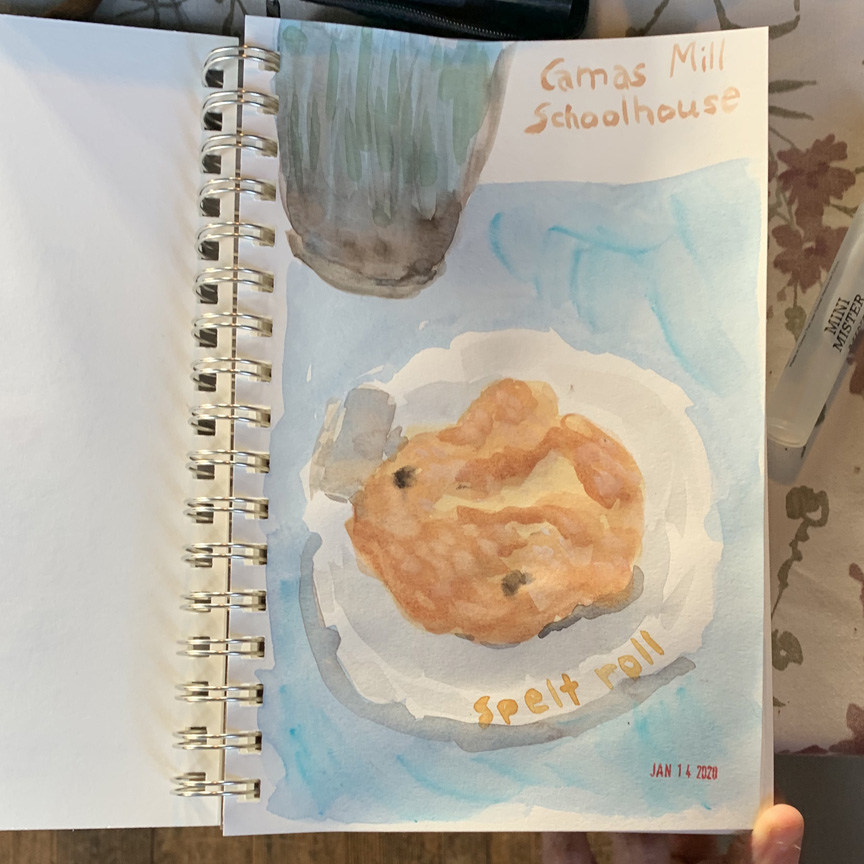 Daisy's been well trained – sketch before eating! Well, do most of the sketch before eating, anyway. It sure does look yummy!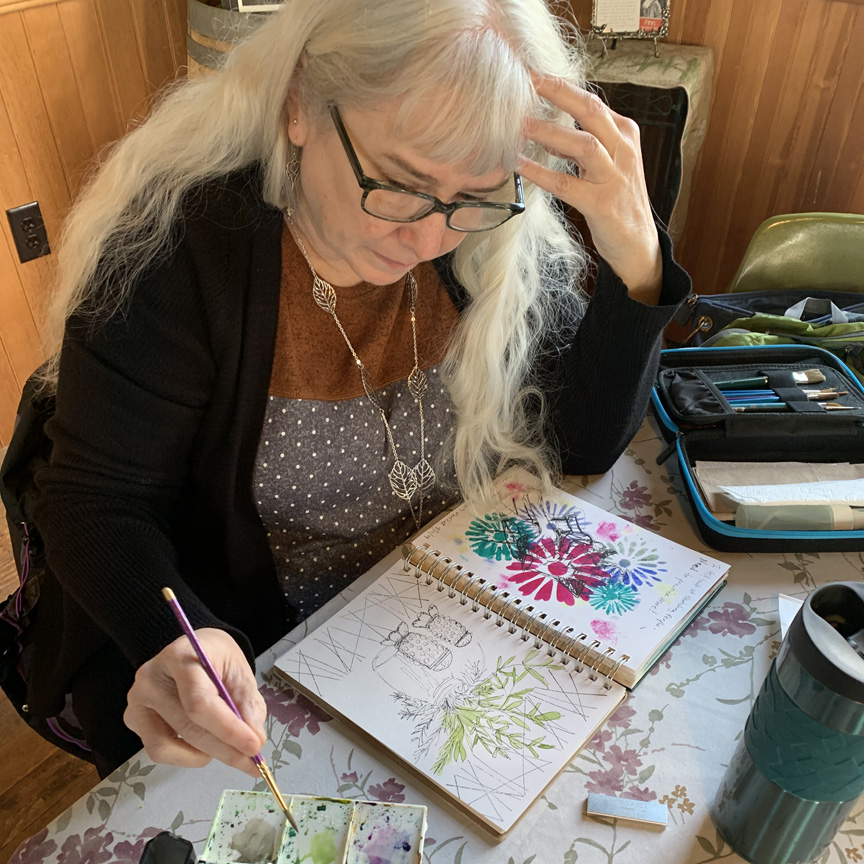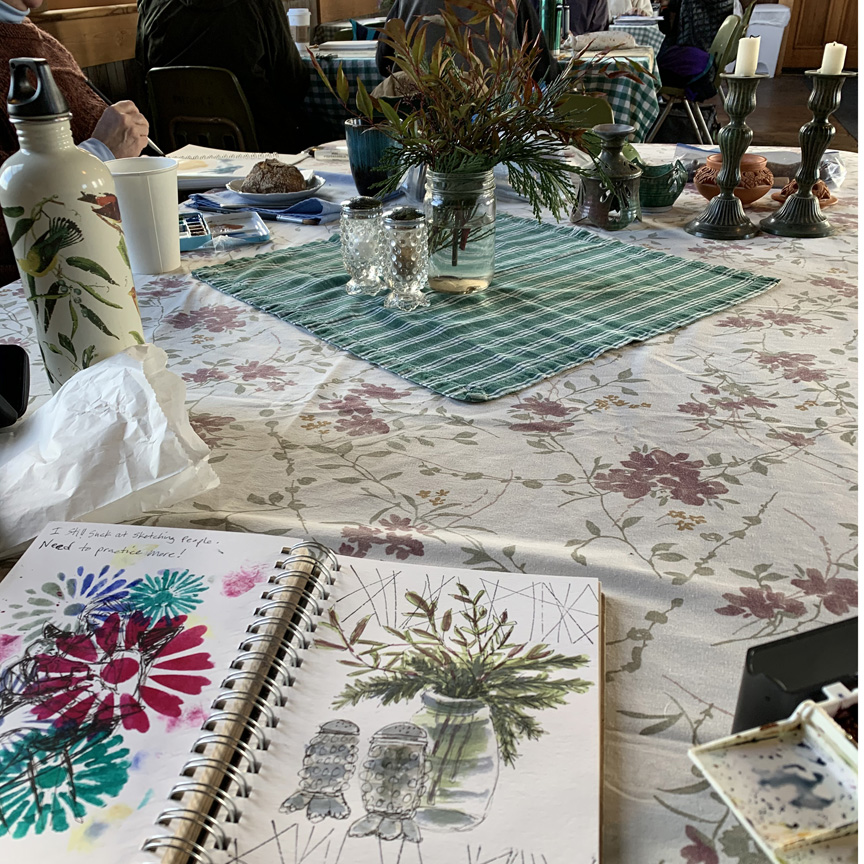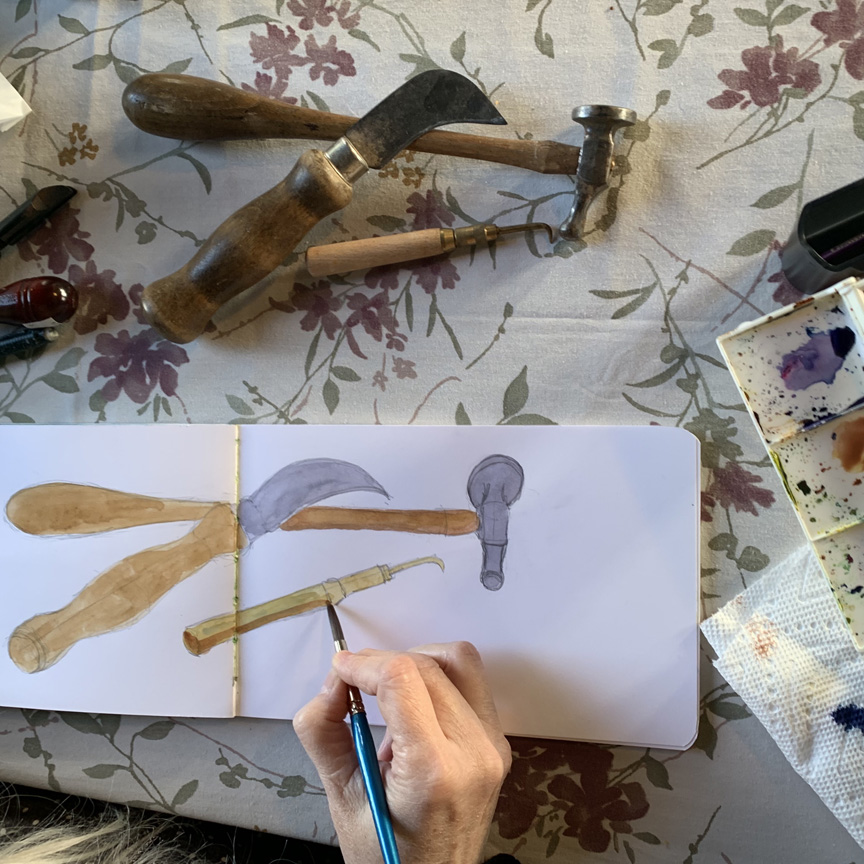 Danita did a sketch of the table decoration complete with salt & pepper shakers, then a cluster of old tools she brought from home.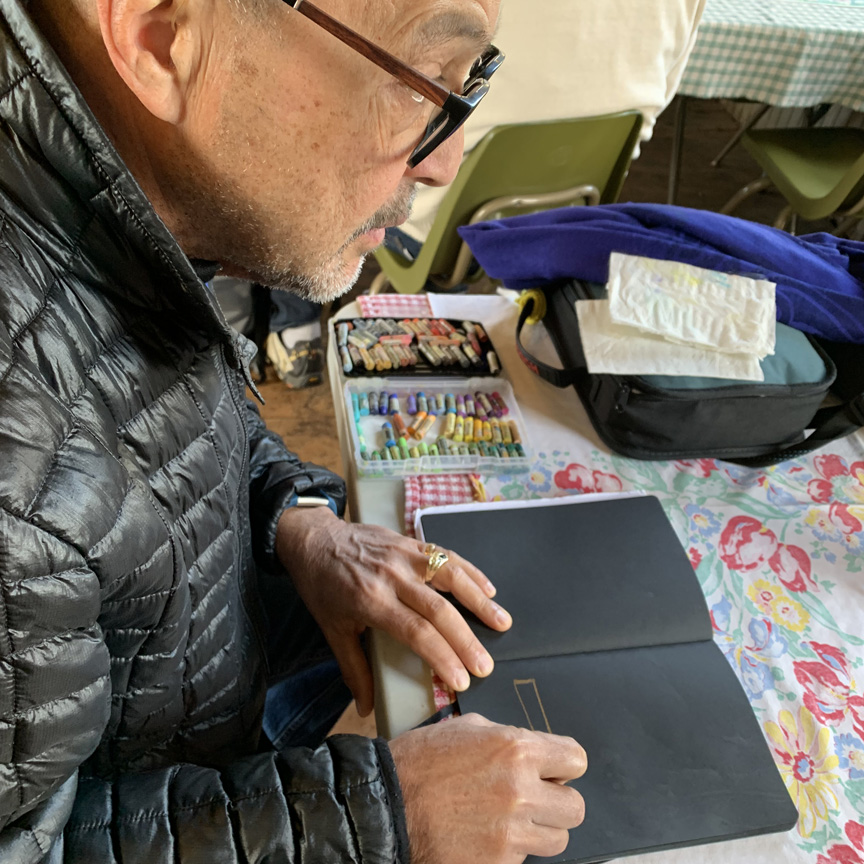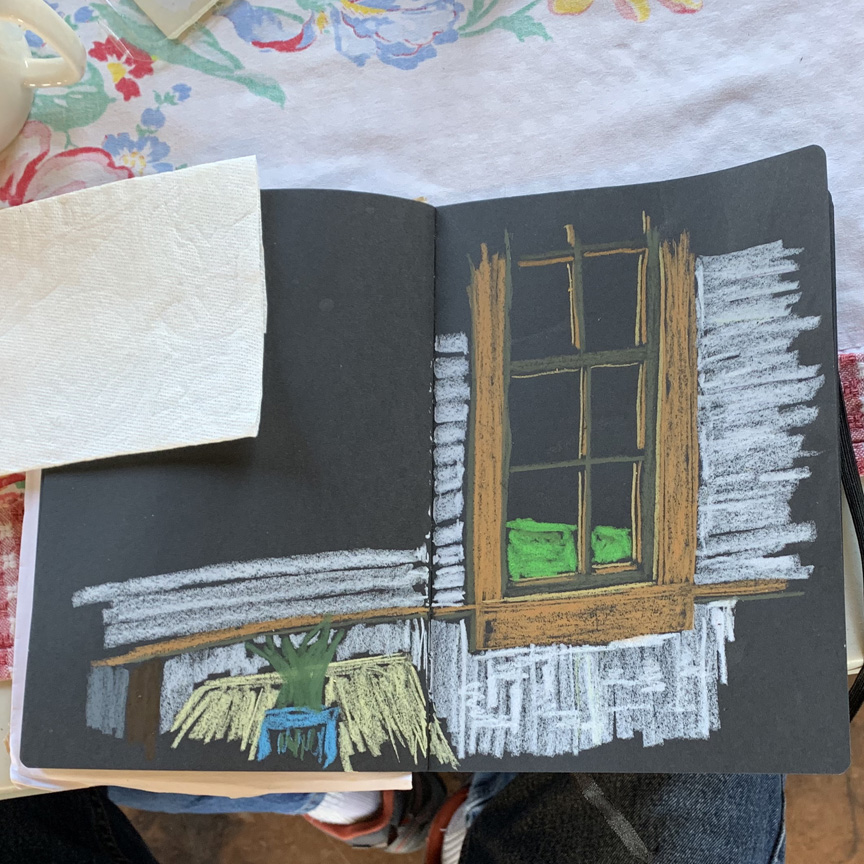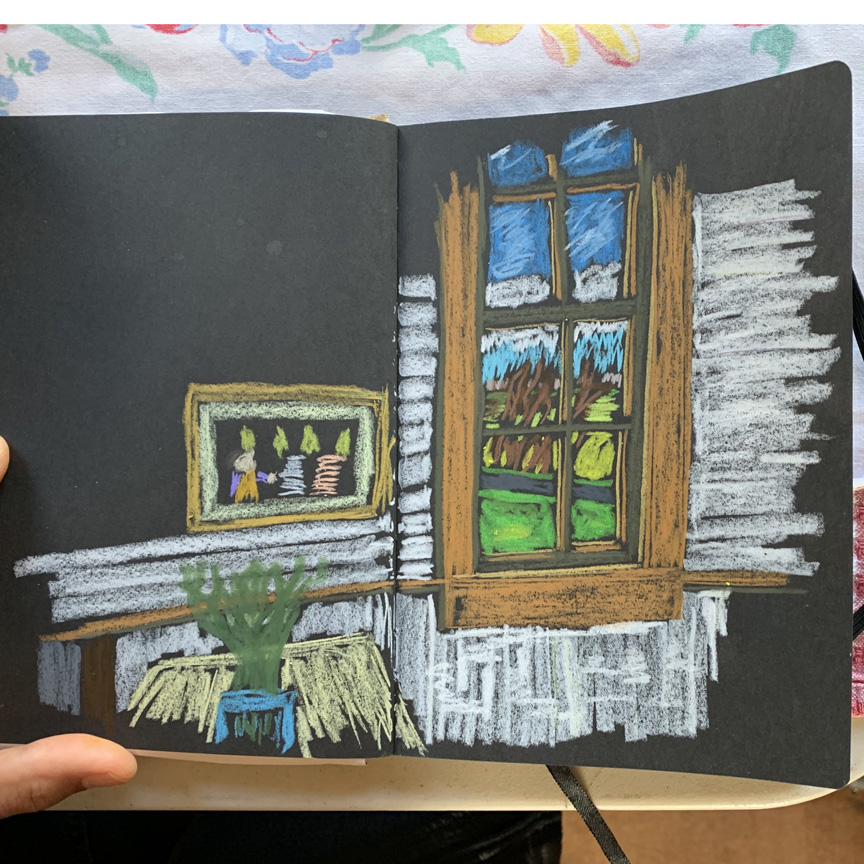 Hugh is very fond of using water soluble wax crayons, often applying them with a water brush, but here direct to paper for quite an effect.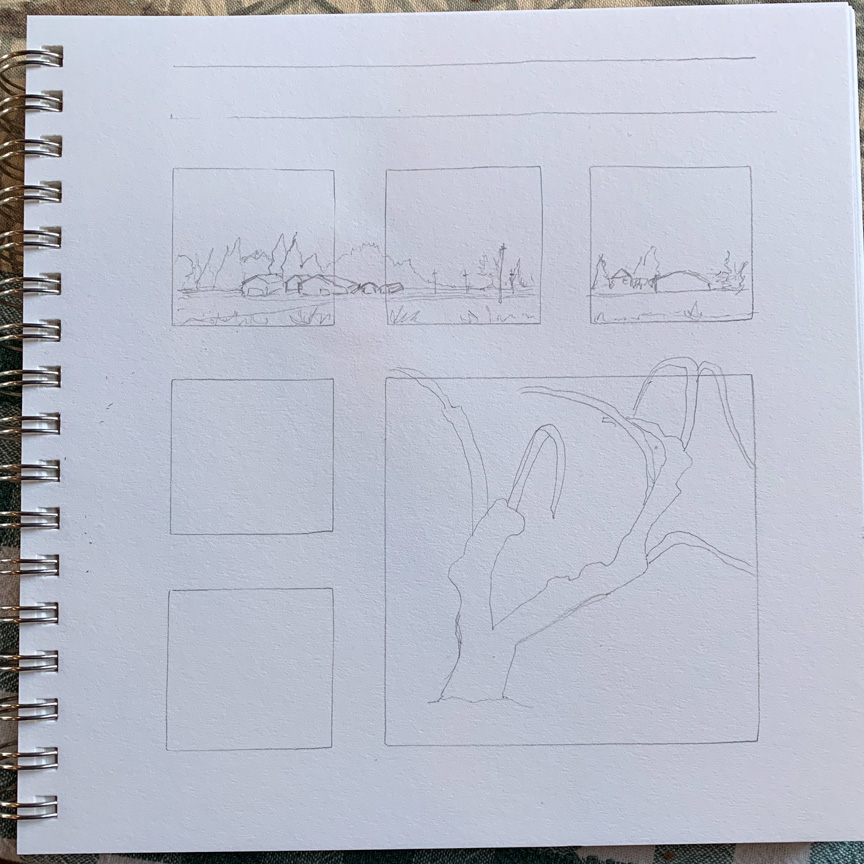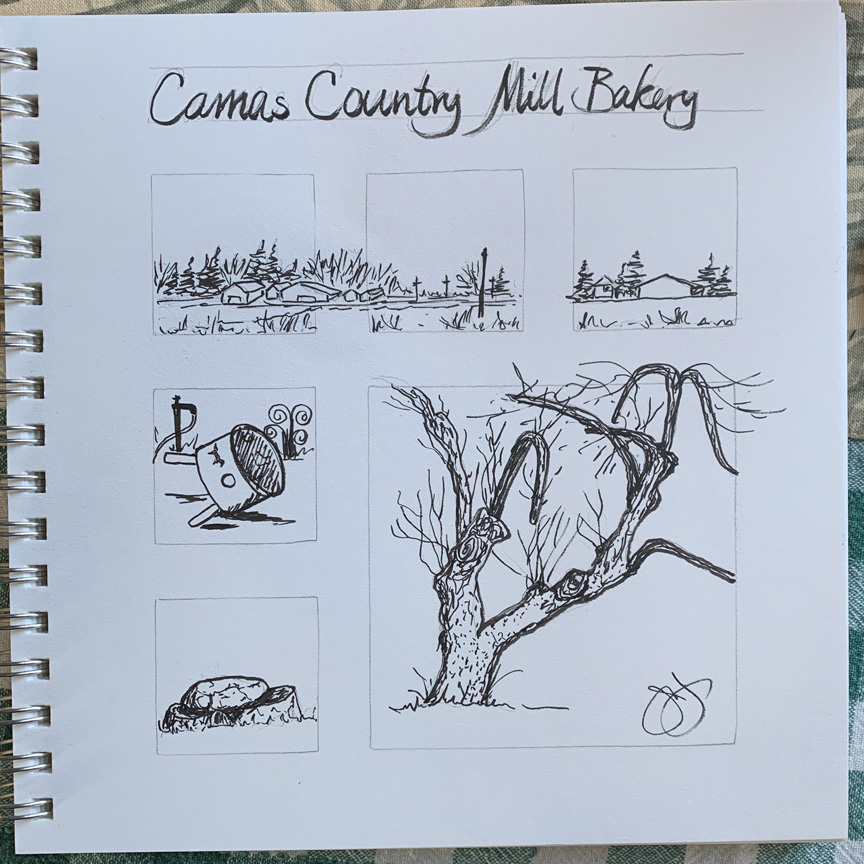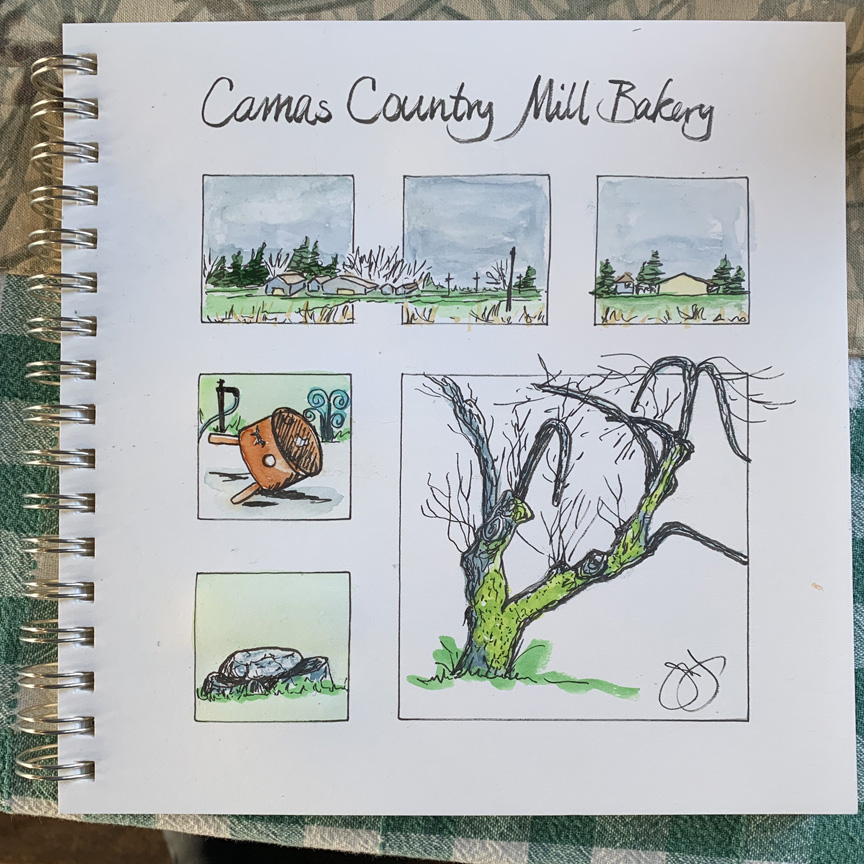 Jane finds using framed vignettes to be a help in getting focused amid distracting elements – like other sketchers! This was fun.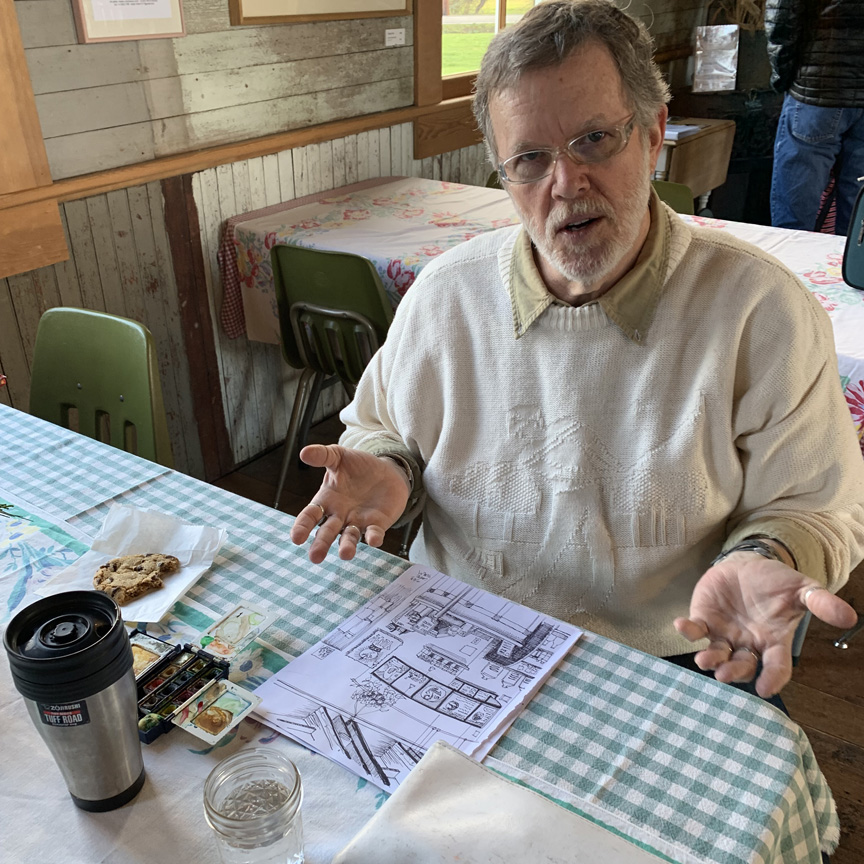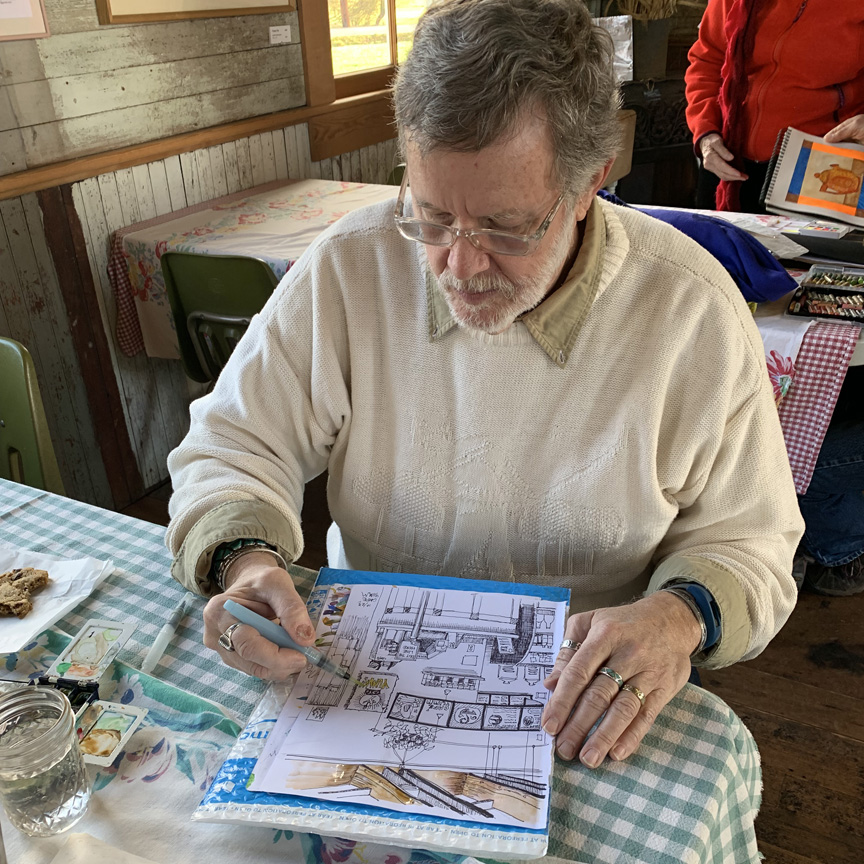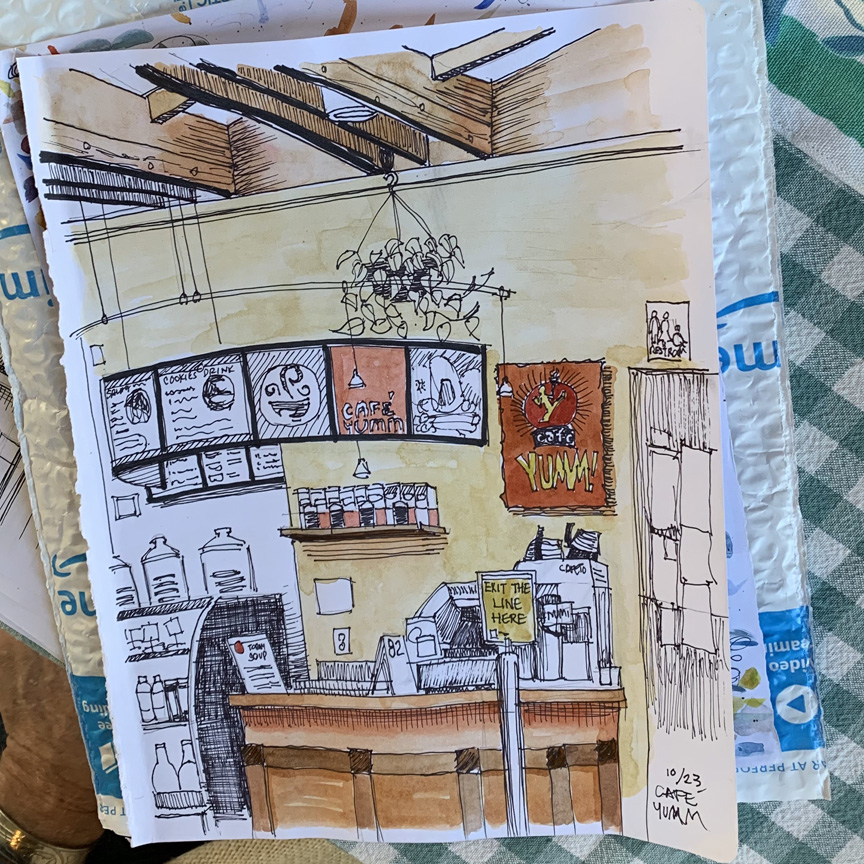 Jim had a taker for a sketchbook page, but she didn't know if she wanted it colored or not – so he scanned a copy to paint for choice!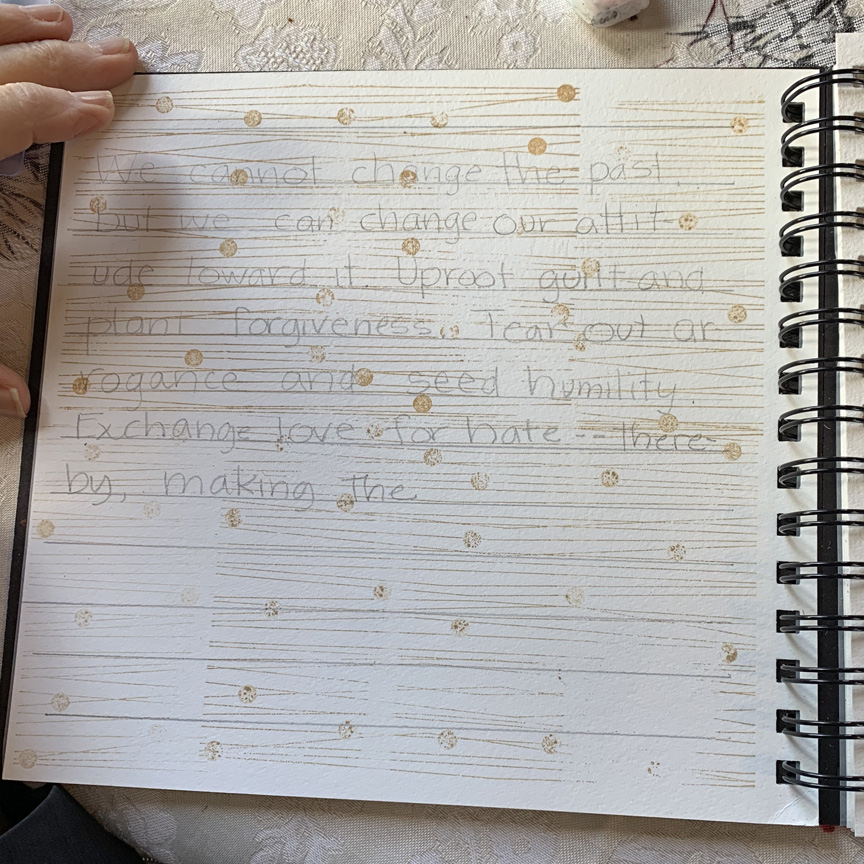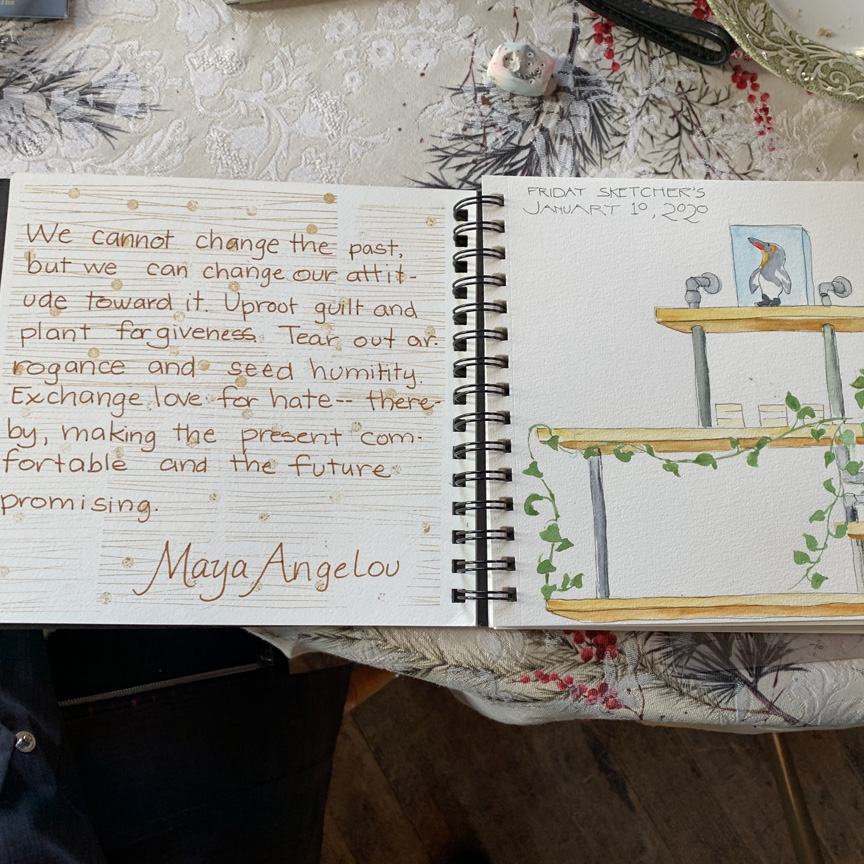 Katie appreciates including thoughtful quotes in her sketchbook, and here uses a pre-stamped pattern page for subtle lines.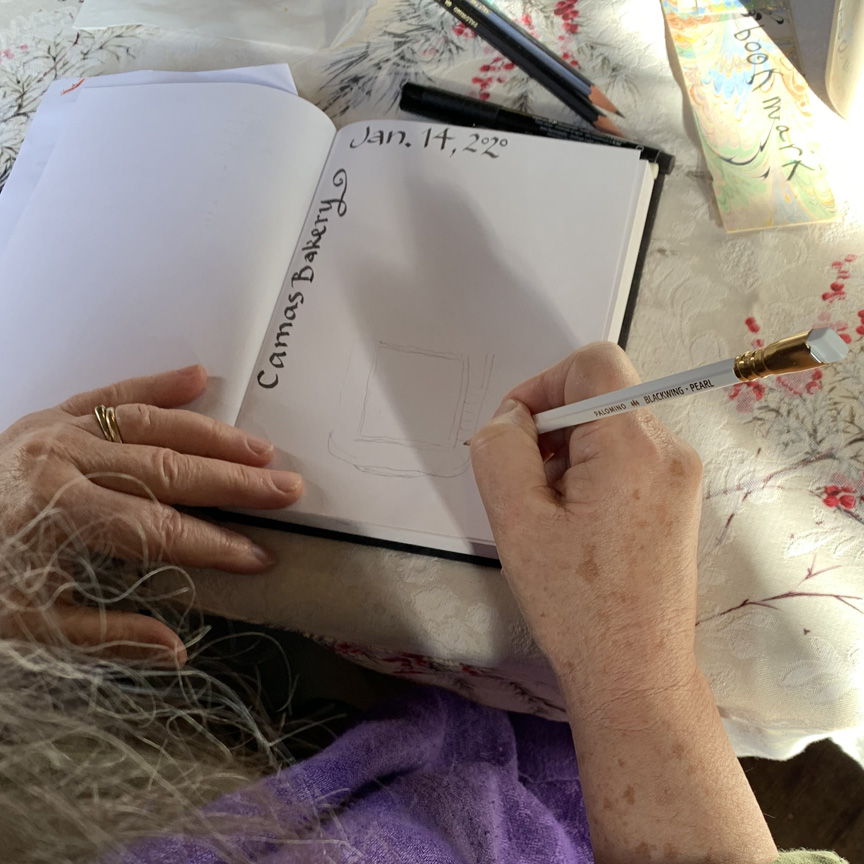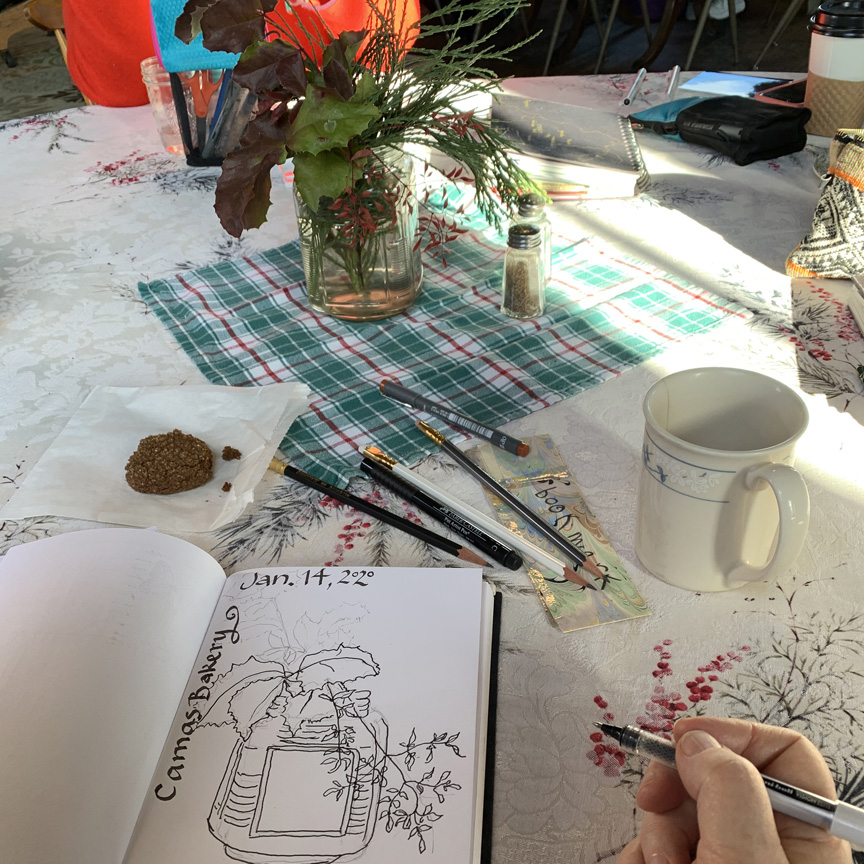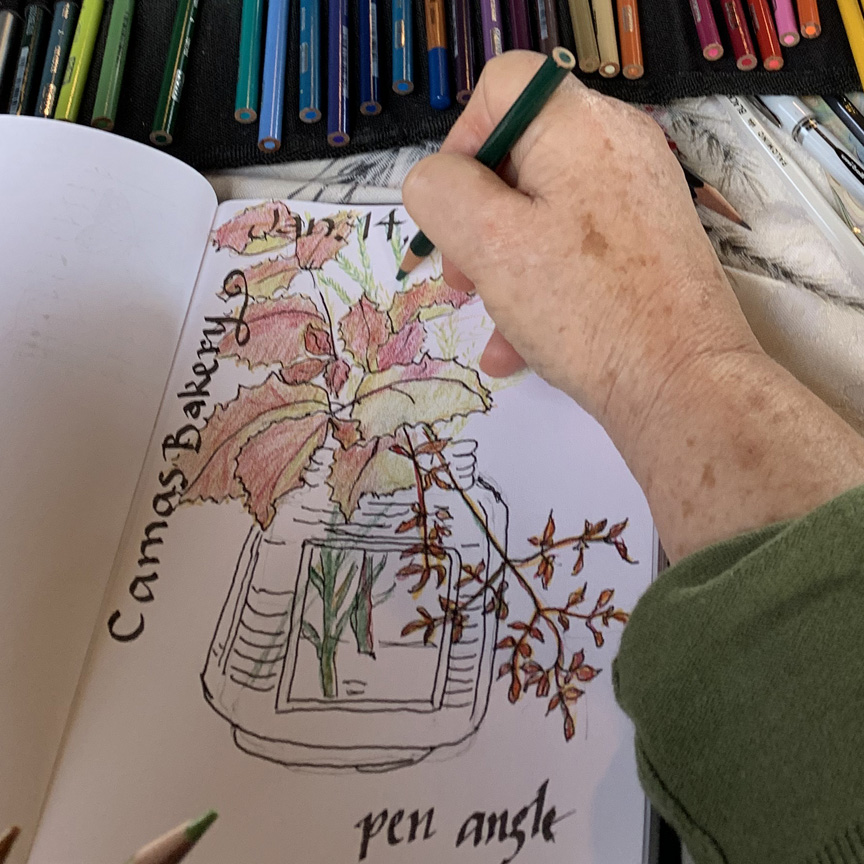 Now what's Laura up to….oh, the table arrangement! And didn't her used of colored pencils make her sketch effective!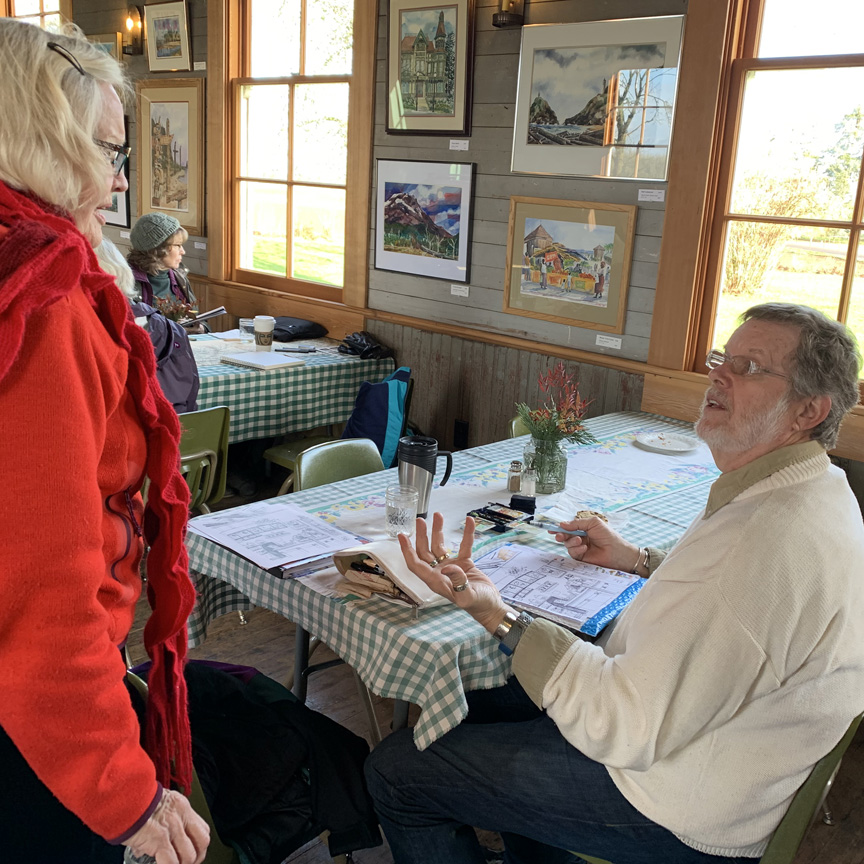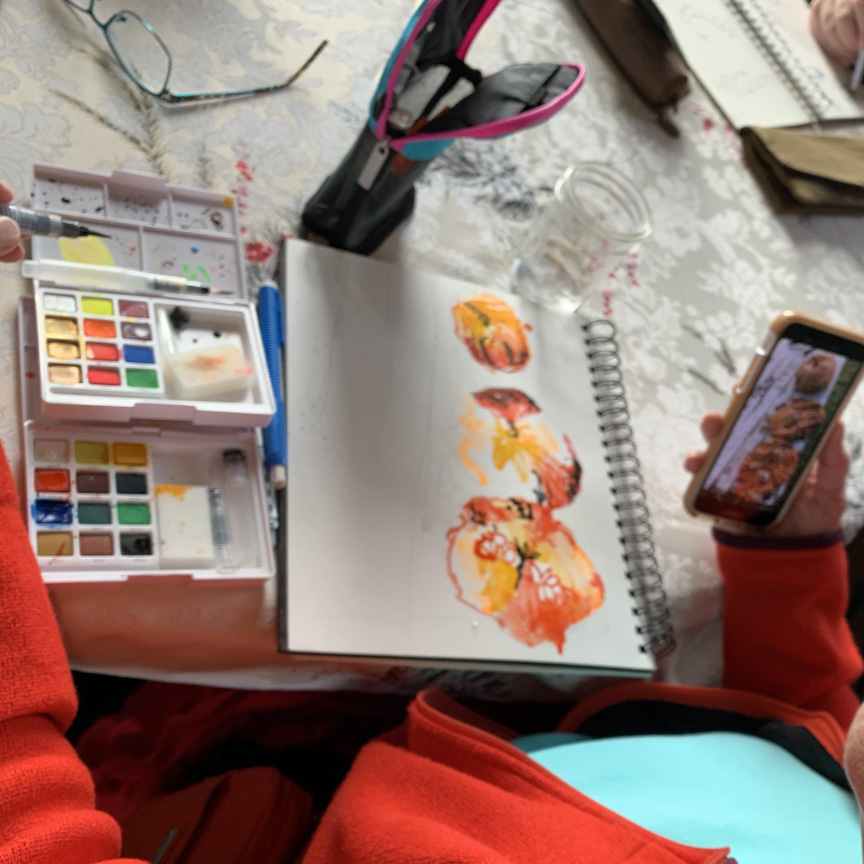 Lona stopped by to see what Hugh & Jim were doing before taking on her own sketch challenge – pumpkins in a degrading line.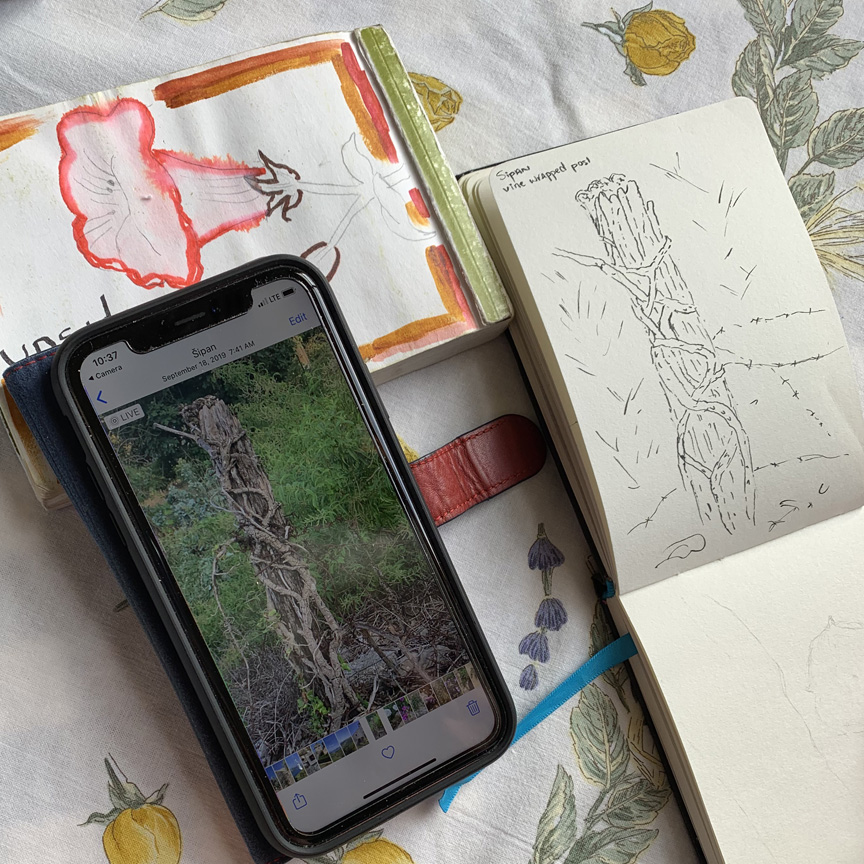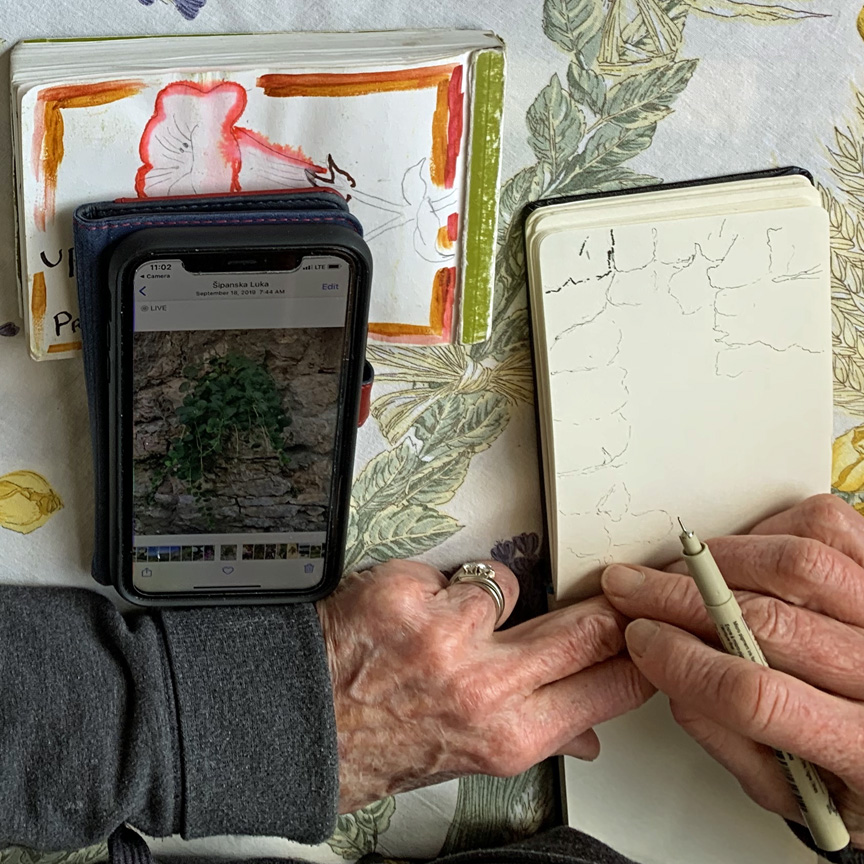 Lynda had a simple flower sketch to show, but she usually tackles complicated views, like this vine covered post, or rock wall – wow!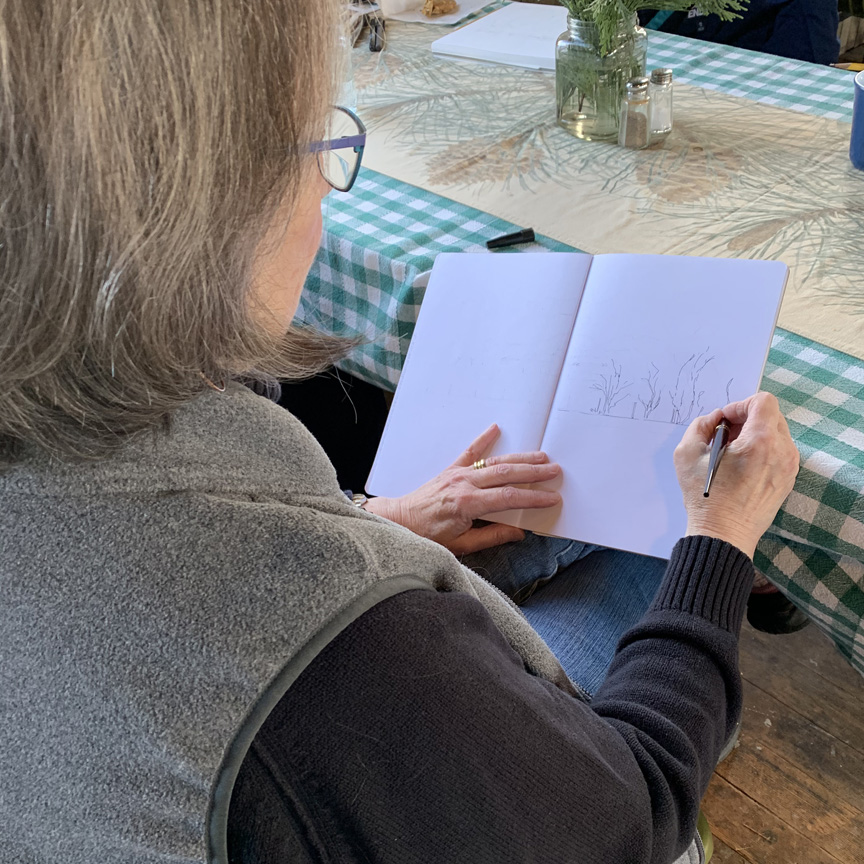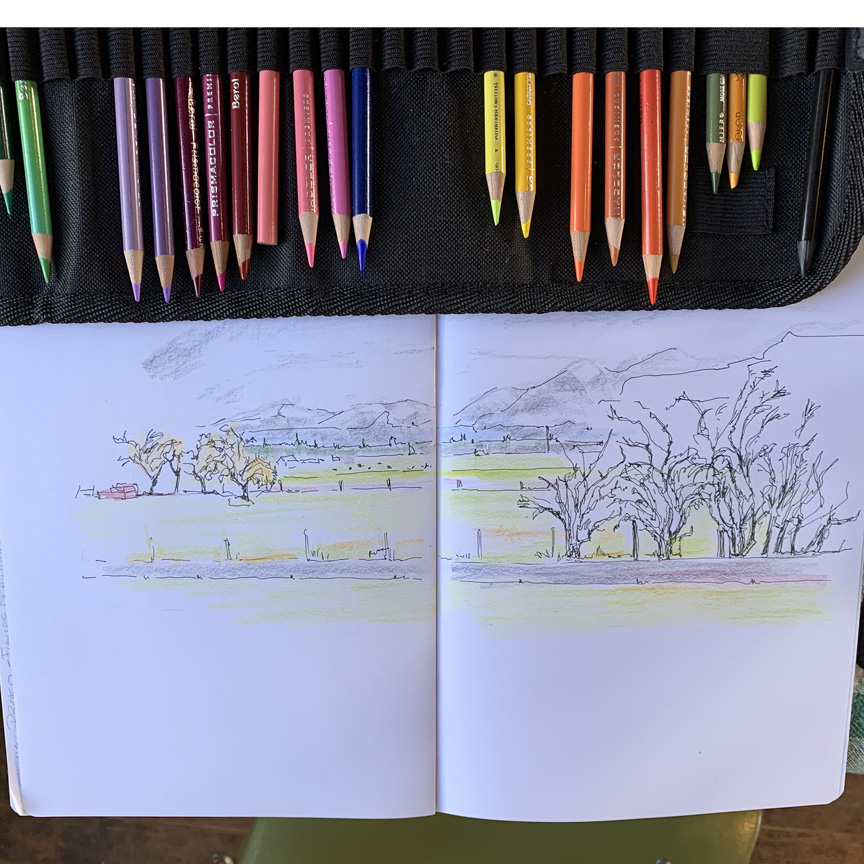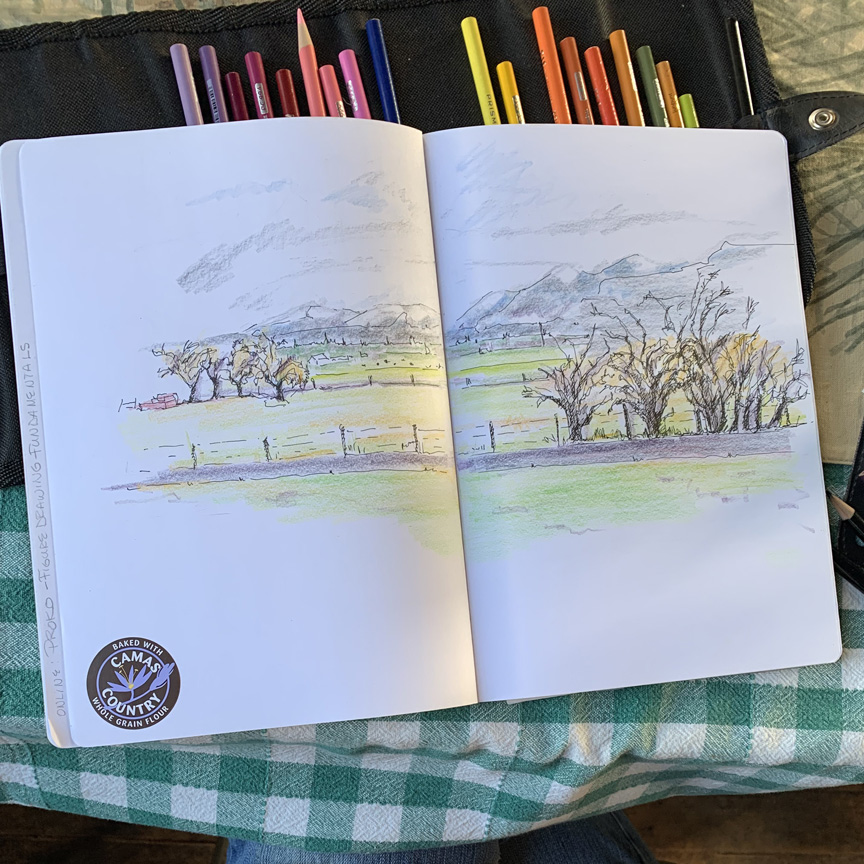 Marsha has developed a colored pencil strategy that allows her to work quickly and to fill her pages with warm detail. Nicely done.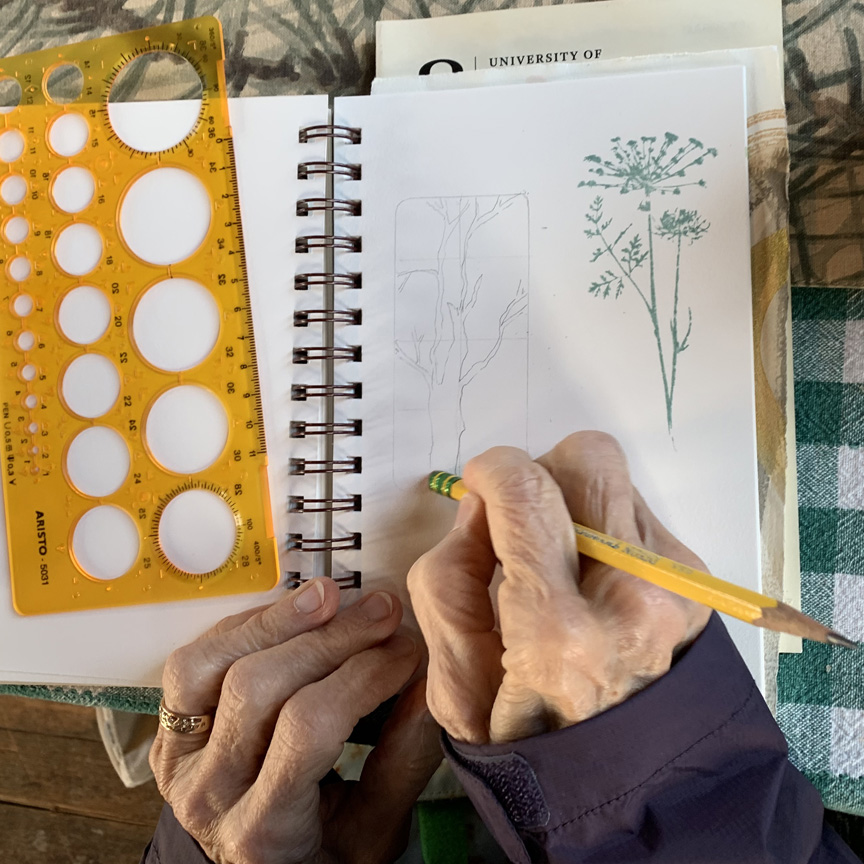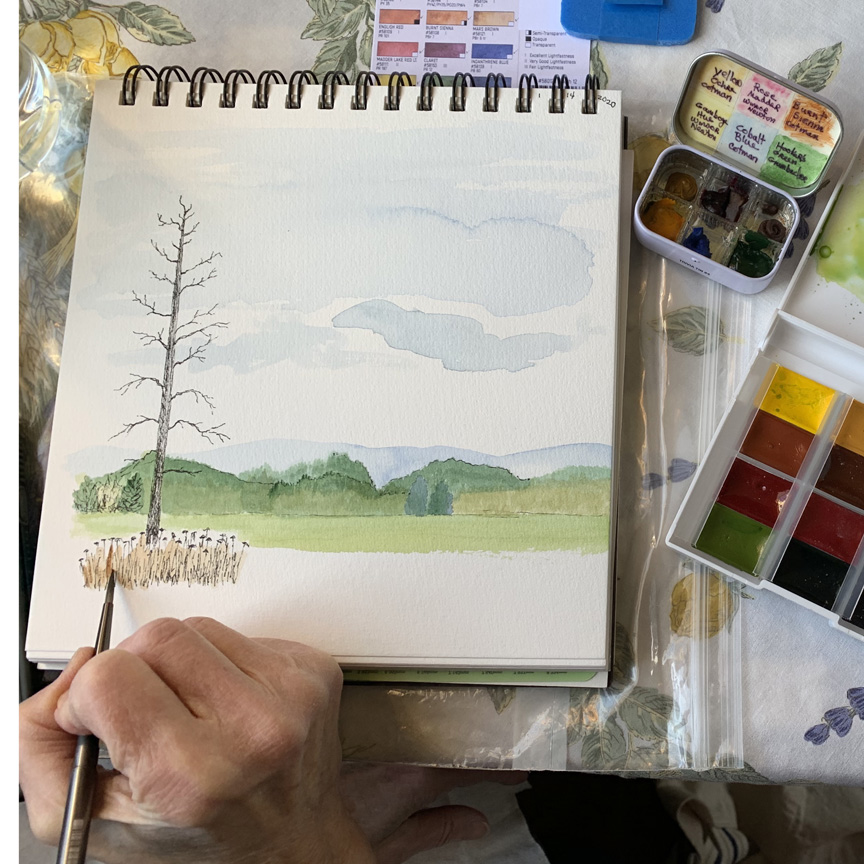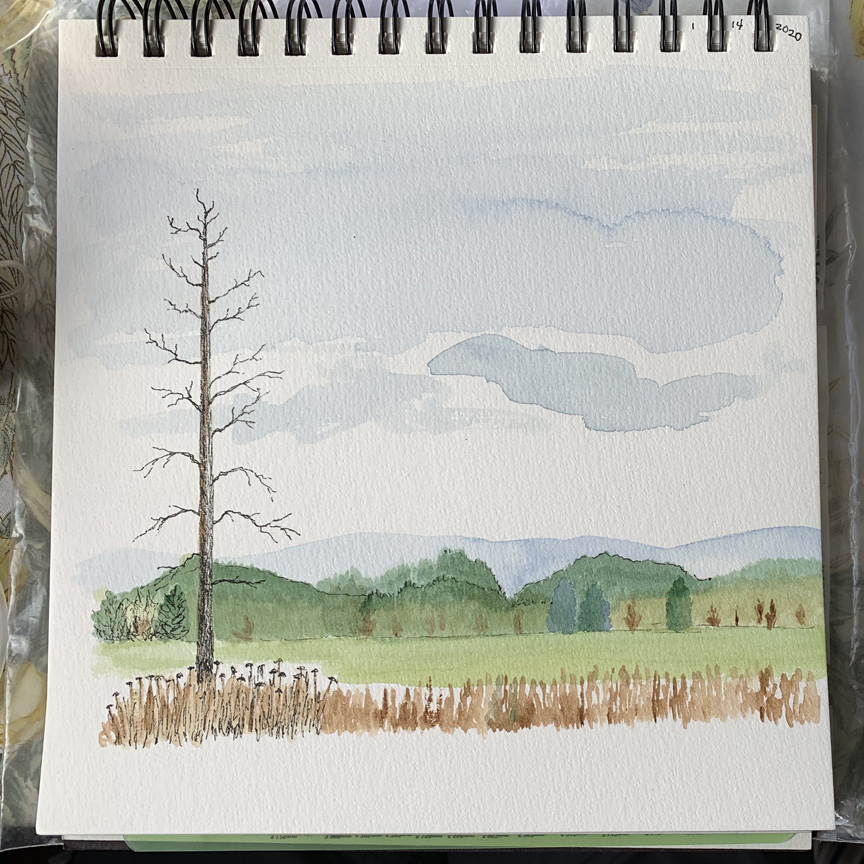 Peggy liked the scene outside so much she turned to a second watercolor sketchbook. She was still working on the sunflowers.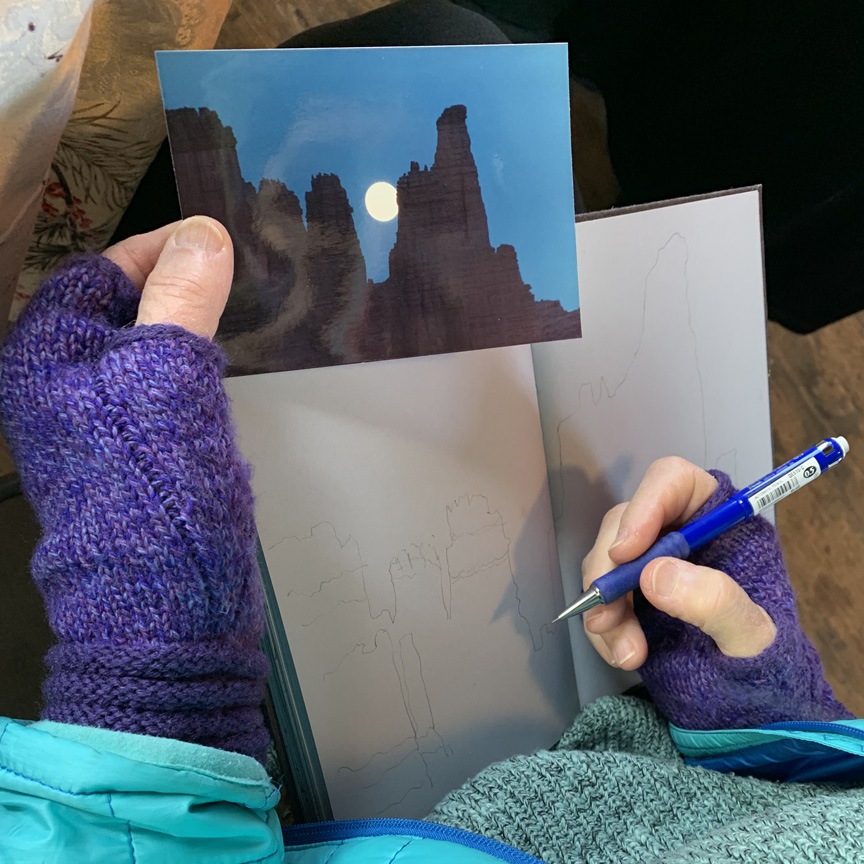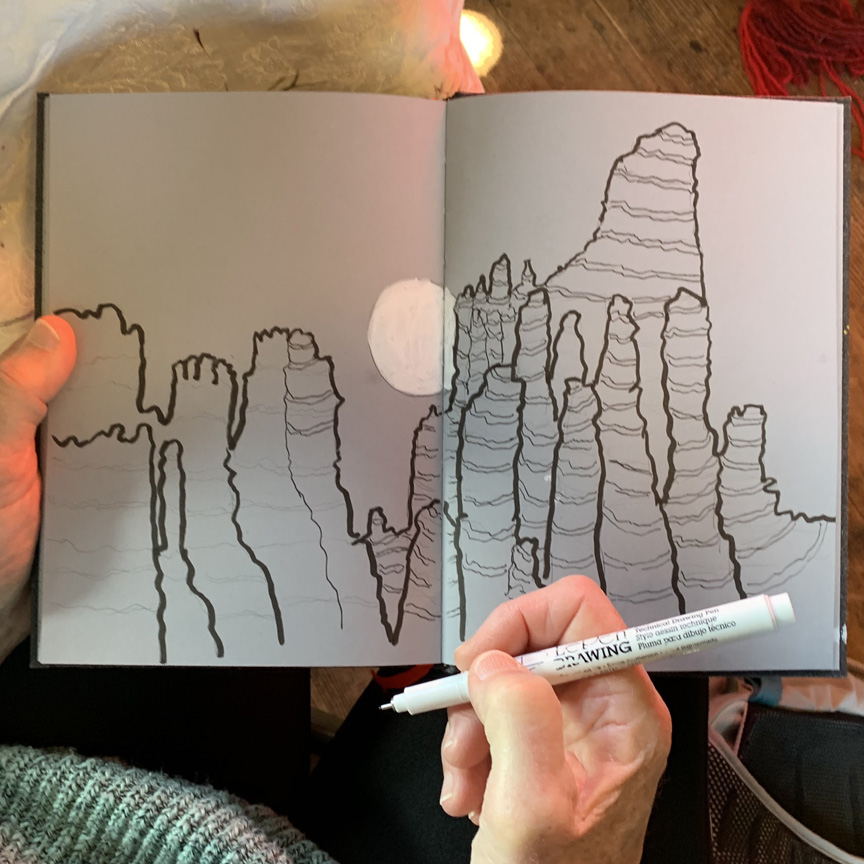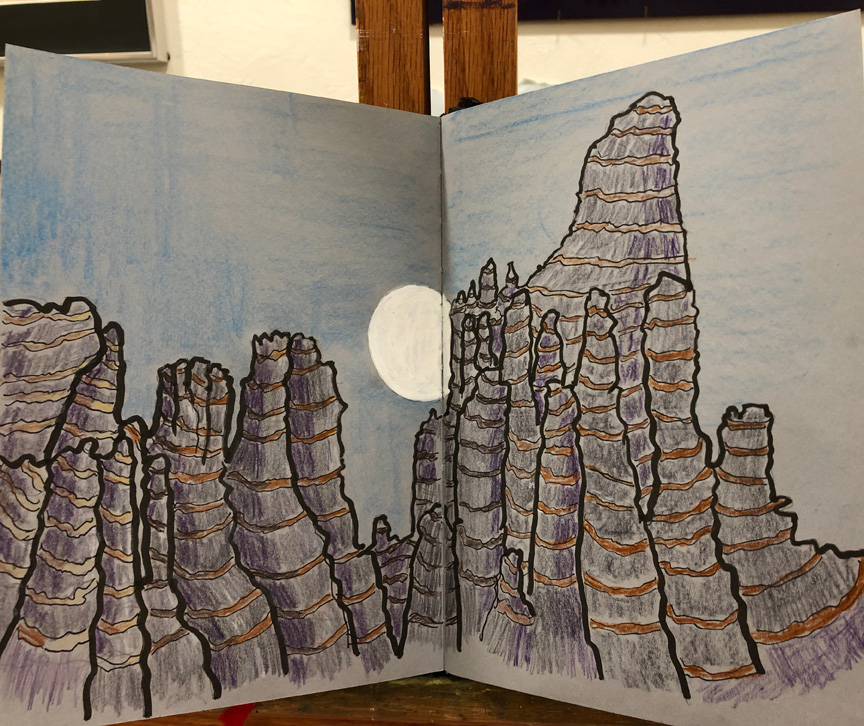 Sandy dipped into her travel photos for this sketch and did a great job with the many layered rock stacks, moon peeking out behind.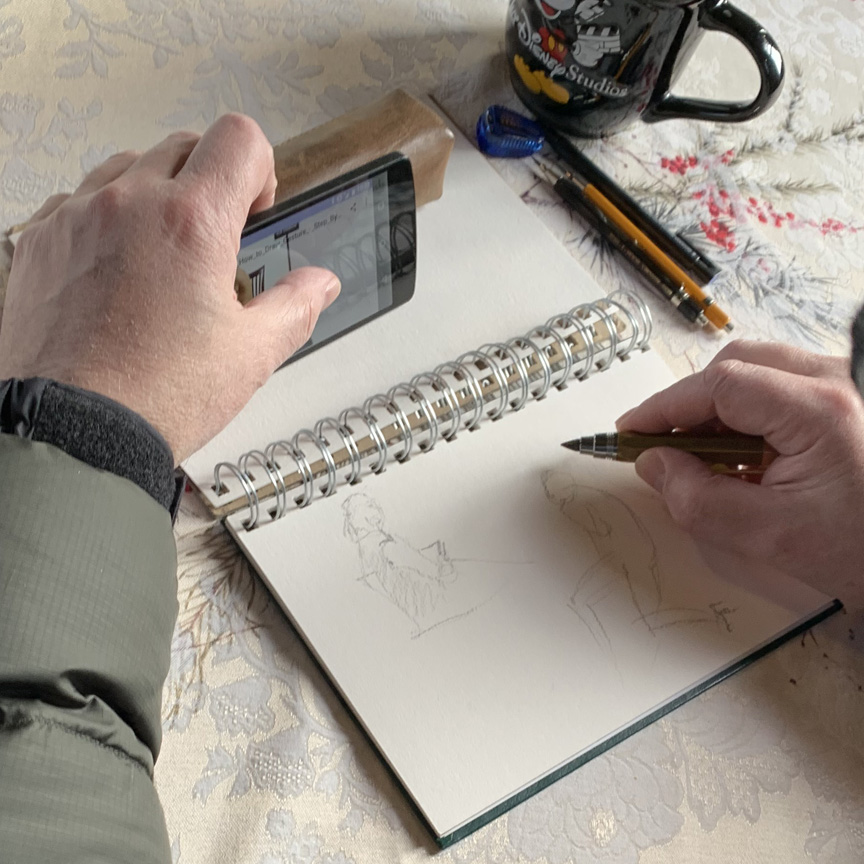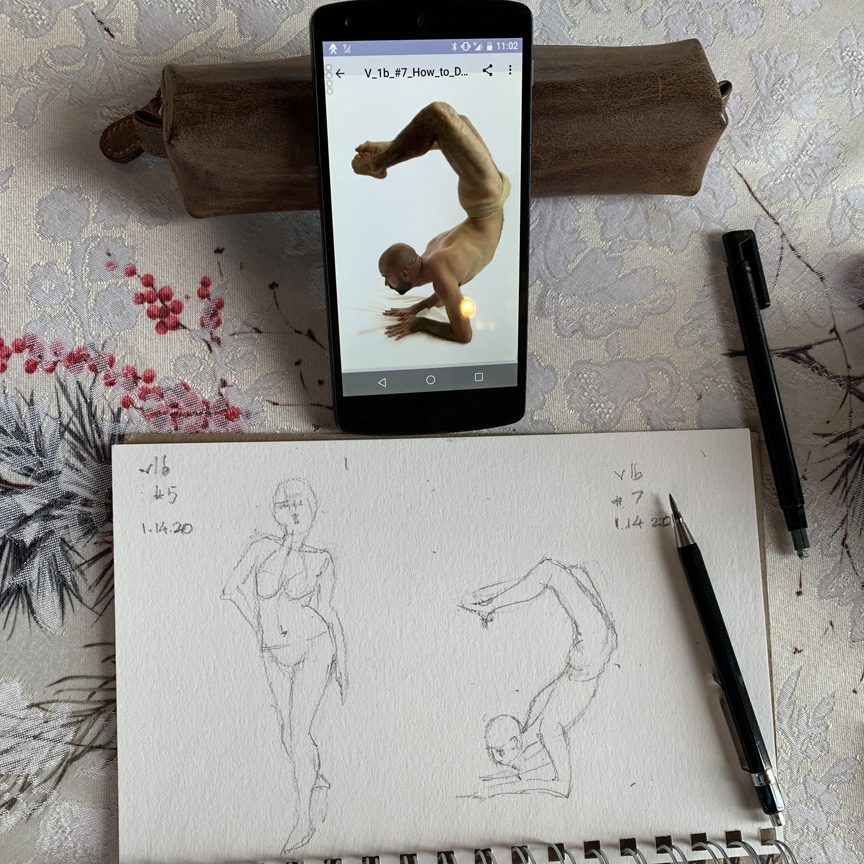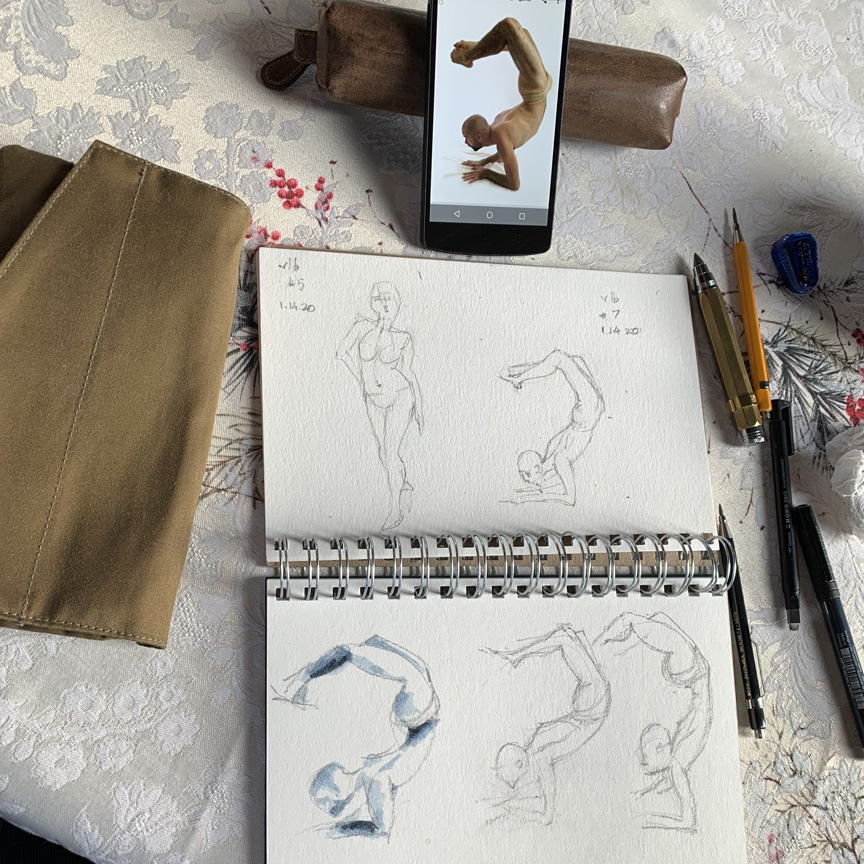 This is not Serge's usual architectural scene, but terrific gestural portrait studies. He used two shades of Pitt pens for the shading.