Alvadore Schoolhouse, Camas Country Mill Bakery, Junction City, OR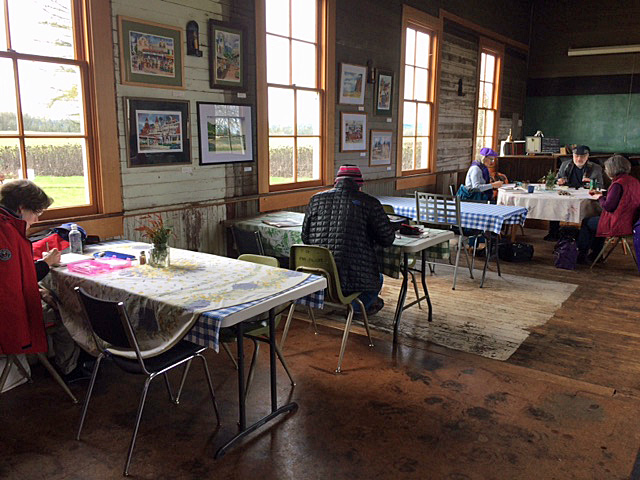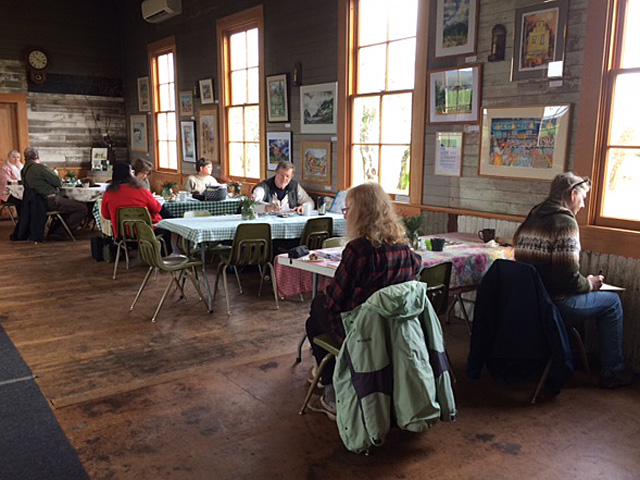 Peggy, Hugh, Sandy, Serge, Marsha; Danita, Michael (her husband), Laura, Bev, Daisy, Jim H., Jean, Bitty. (Jane behind the camera.)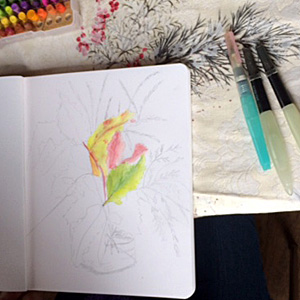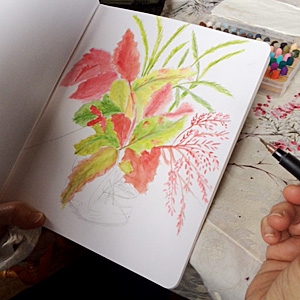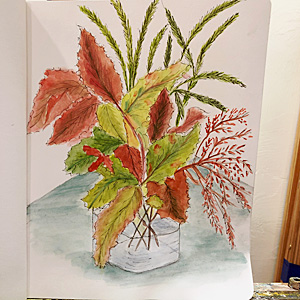 Sandy started right off with the table decoration – so much color and line variation going on, it was great fun to sketch!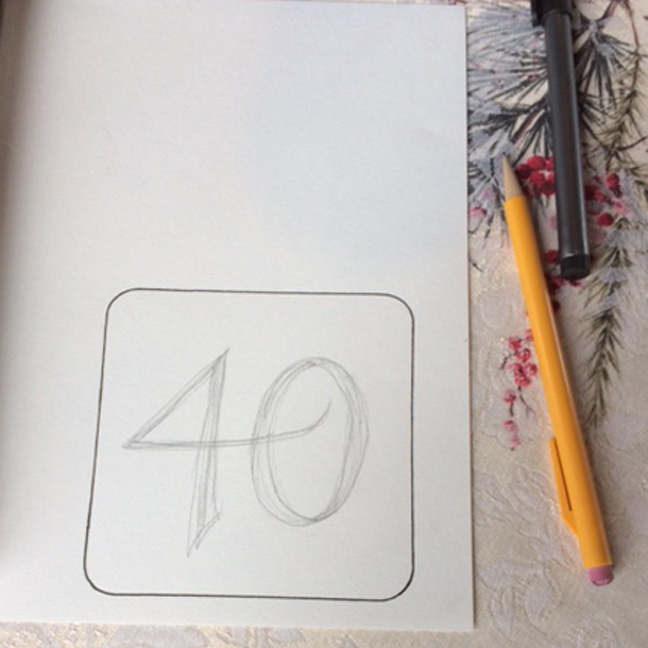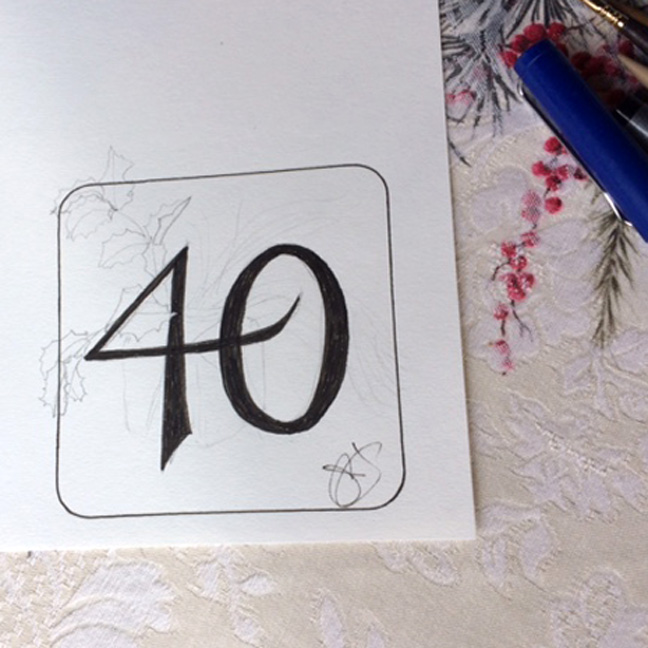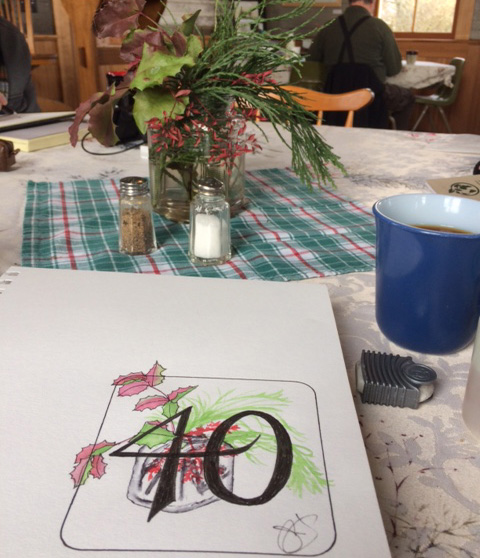 Jane, sitting beside her, was doing the title page for her 40th sketchbook, and included part of the table decoration, too.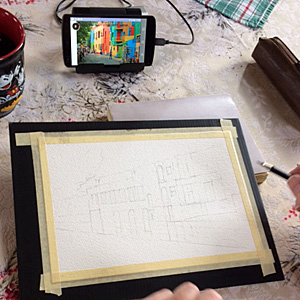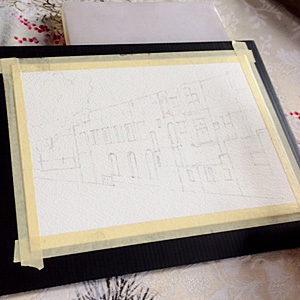 Serge was in another world – the sunny colors of Buenos Aires, Argentina. I think his perspective lines took him right there, too.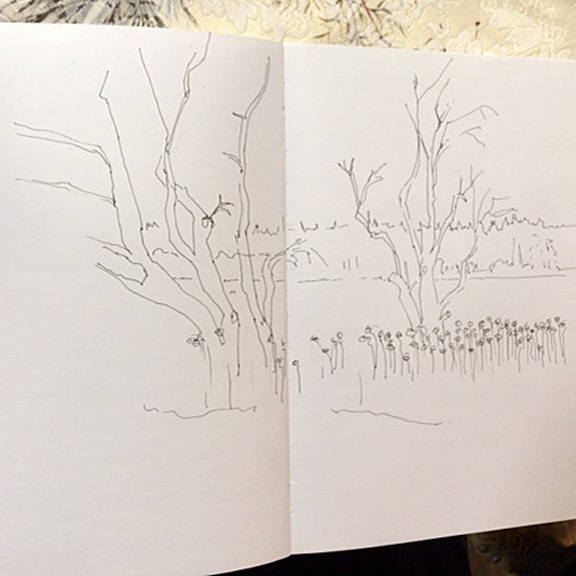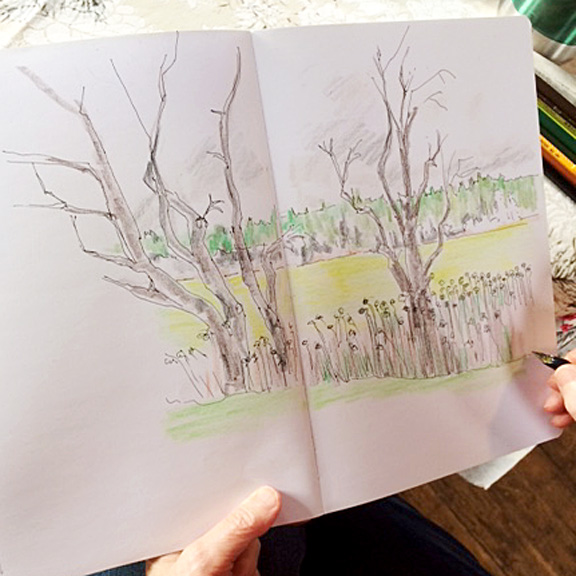 Speaking of lines, Marsha got some great line action in those twisted limbs of the bare trees outside. A warm winter scene – huh!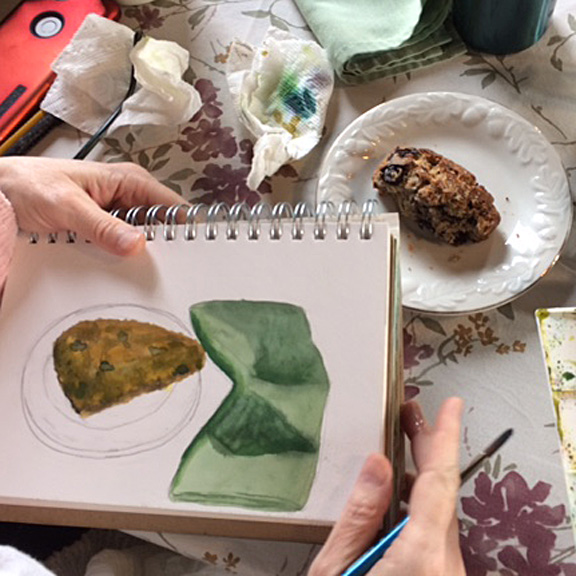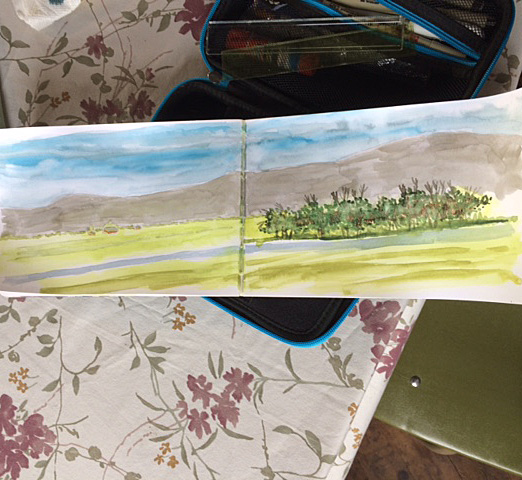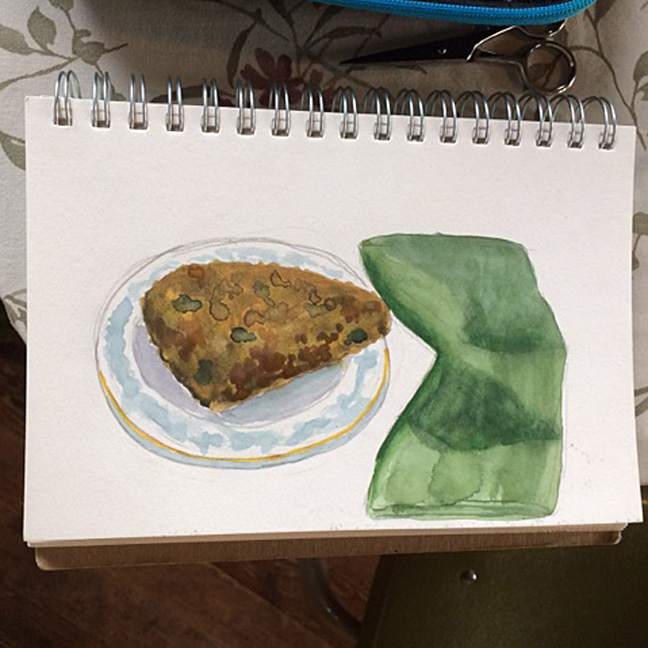 Danita did a visual recording of her scone & napkin, then did a landscape while the paint dried for another final layer. Nice job!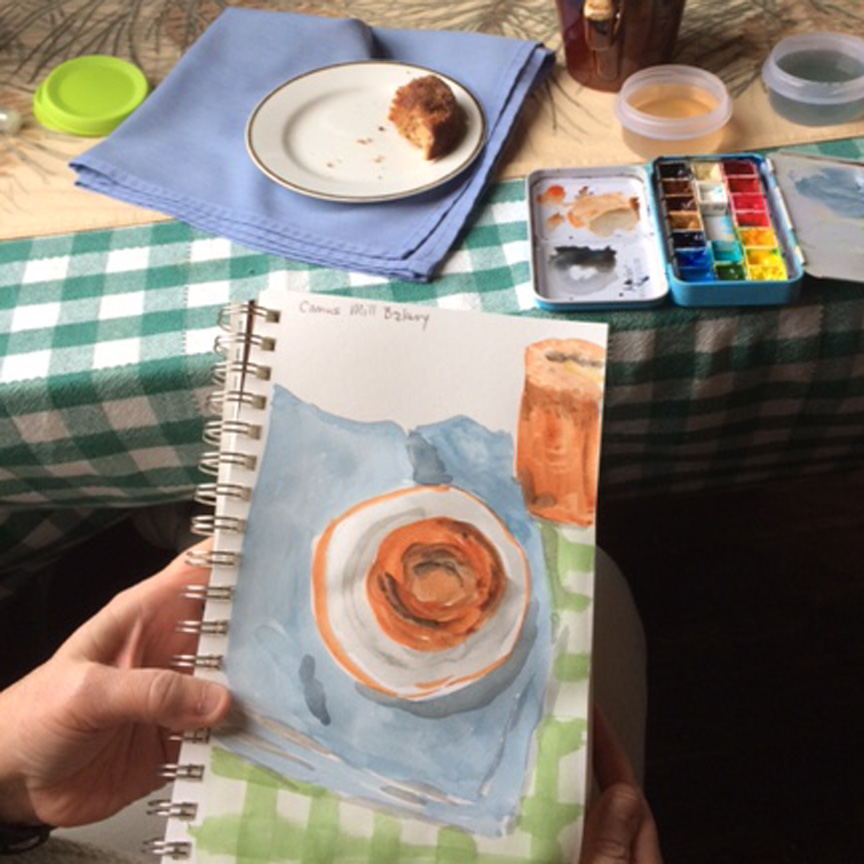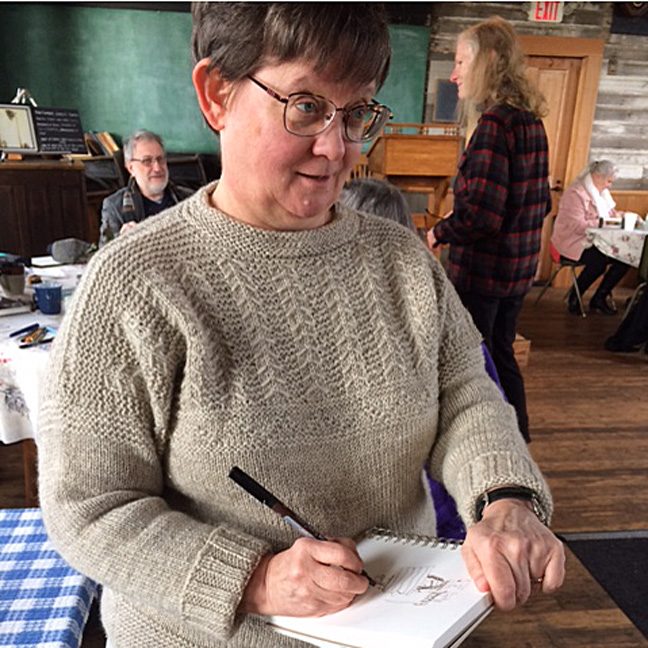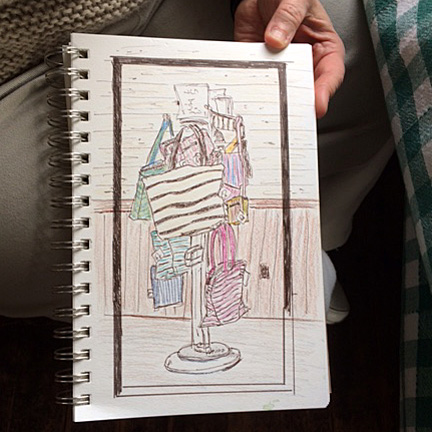 Daisy sketched her pastry, too, but as a fabric artist…her eye was drawn to…the display of hanging handmade bags! Well done.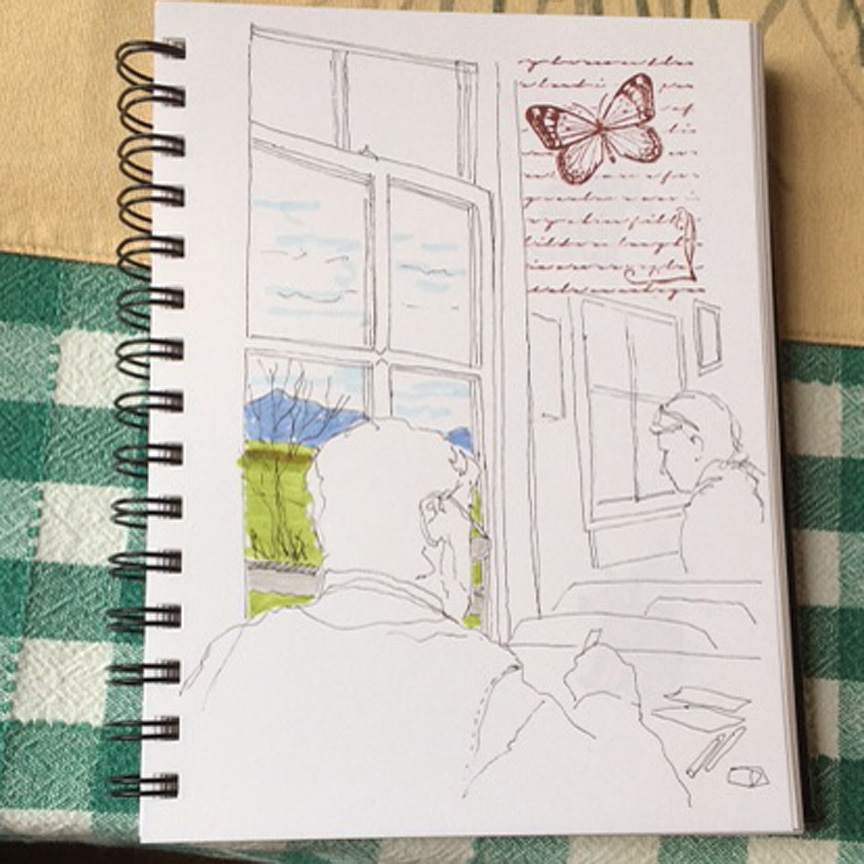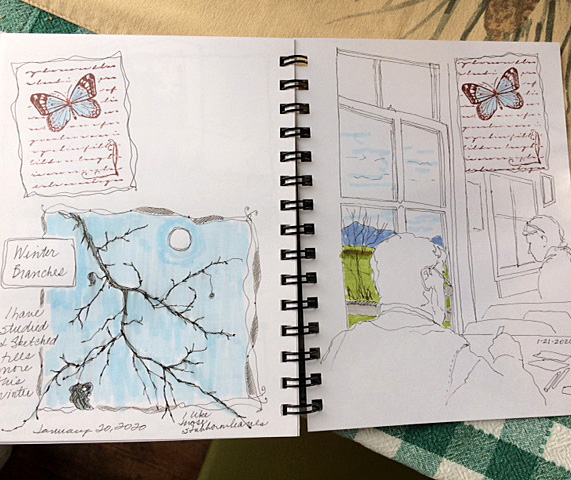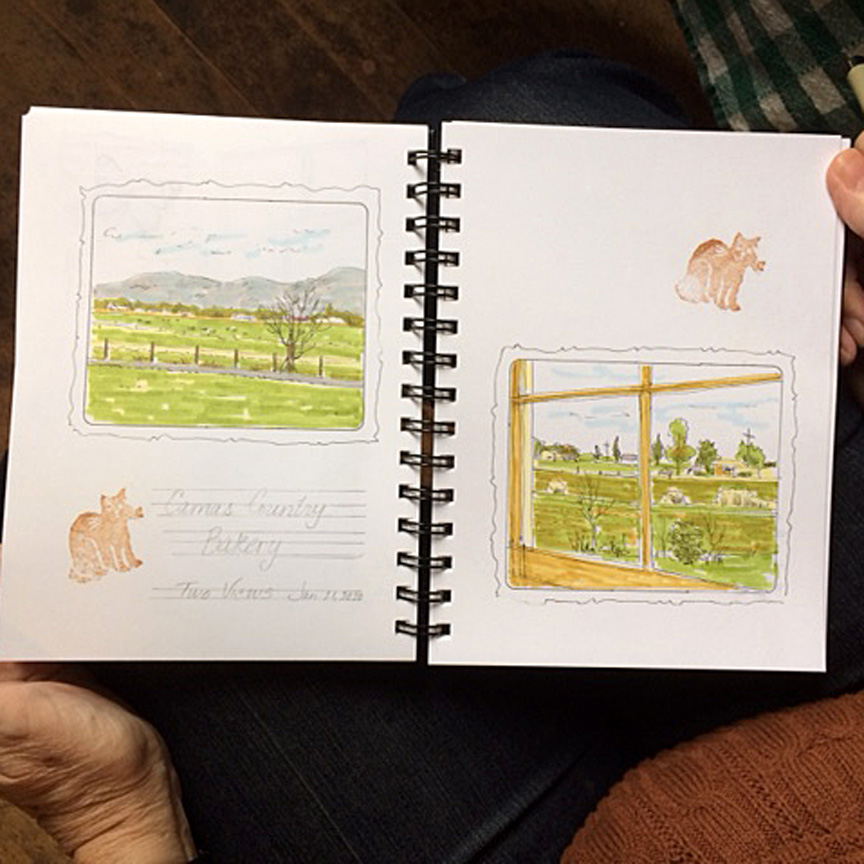 Bev was looking inside and out – here are Jim H & Bitty sketched sketching, then the scenes outside the schoolhouse windows.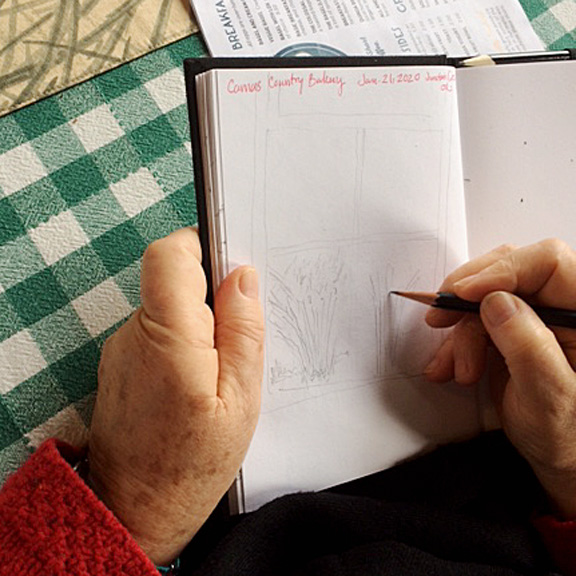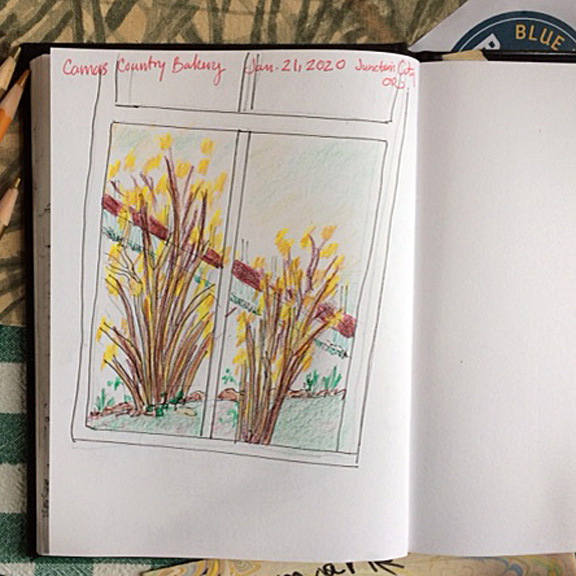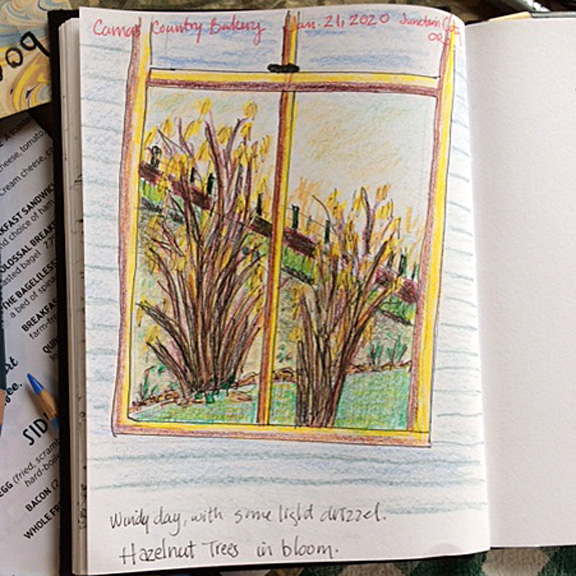 Laura saw something a little closer outside which fascinated her – trees just before leafing out, catkins hanging like decorations.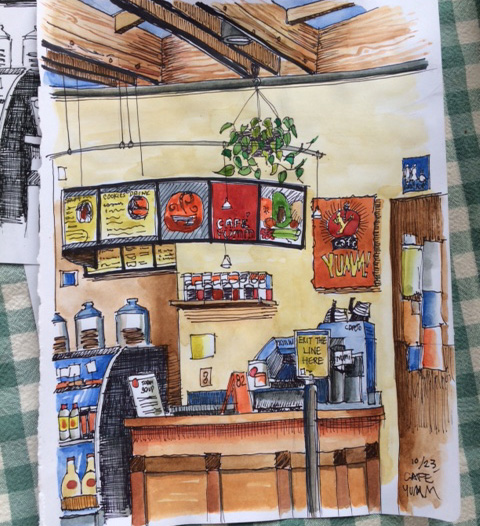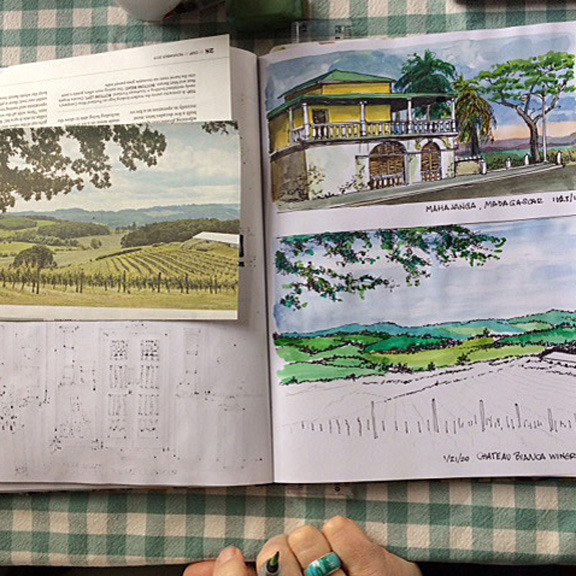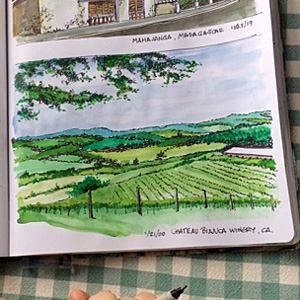 Jim finished the color of a previous sketch (it just glows!), then he was back to a vineyard. I really like how the ink makes it pop.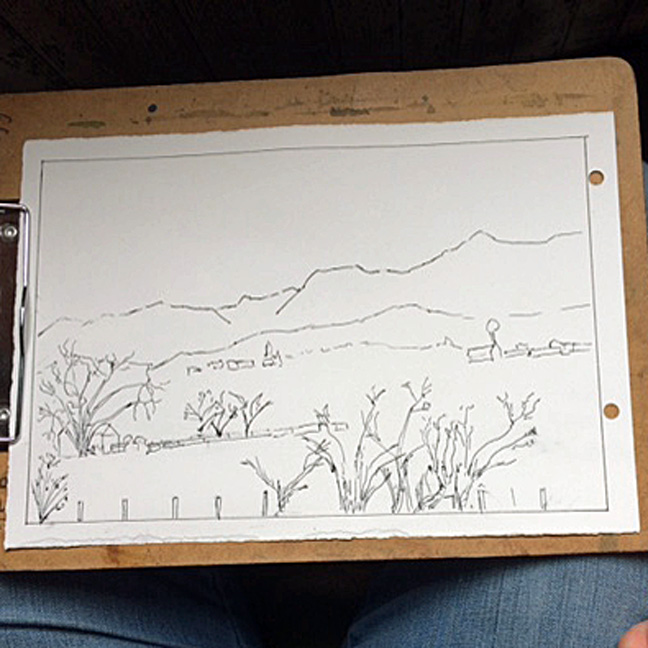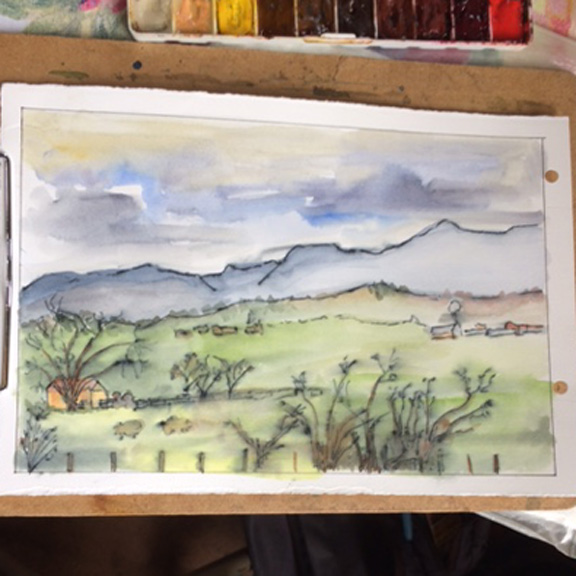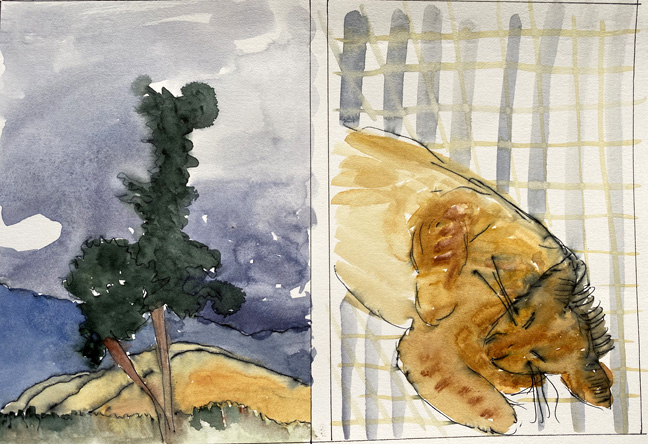 Bitty sketches with a Pilot Pen which bleeds a bit when she applies watercolor. What a great effect! Two more sketches, one of the cat.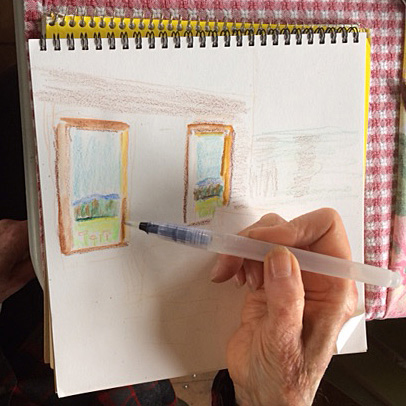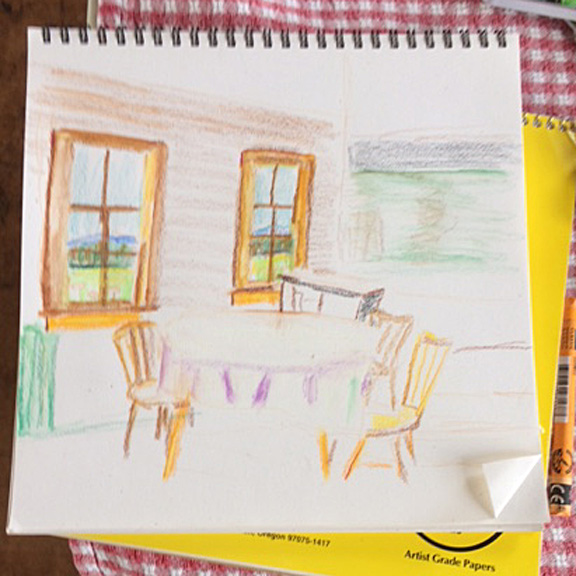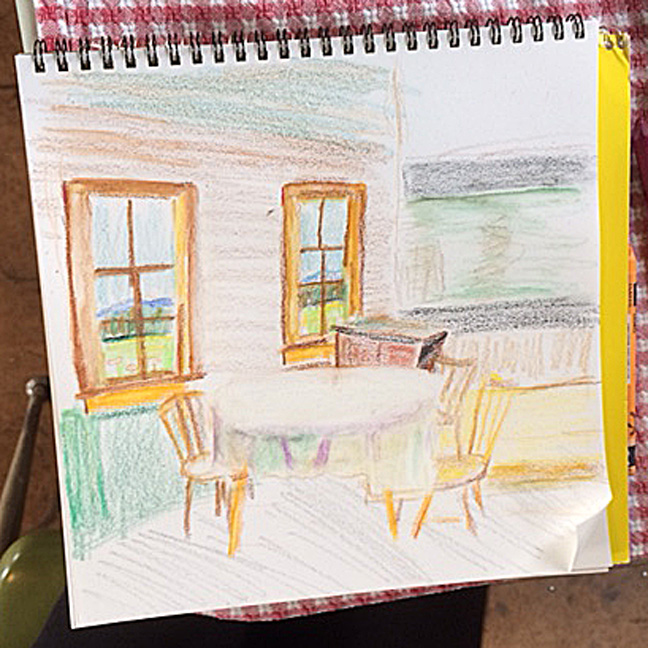 It was nice to have Jean back with us, and to see her inviting drawing of the interior of the school house as it is now set up. We like it here.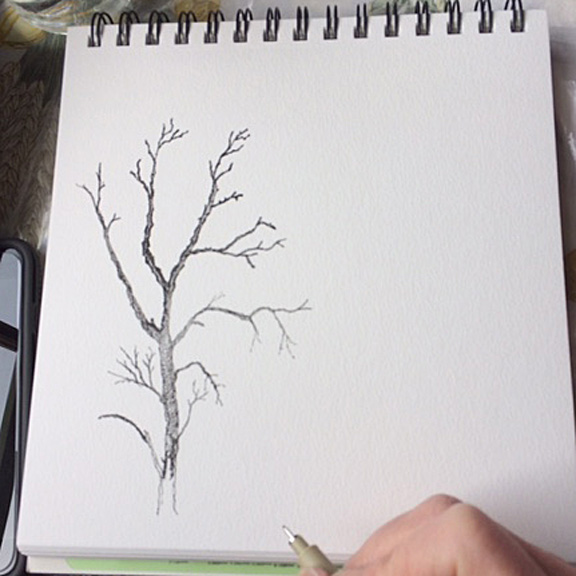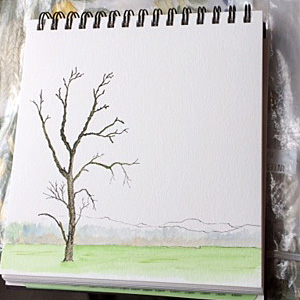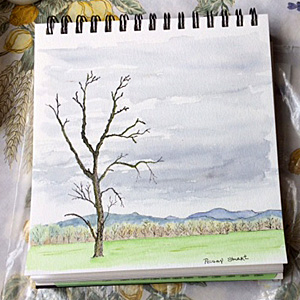 Peggy comes back to the scraggly old tree every time, with the crop fields behind it, and the Cascade Range beyond. Lovely watercolor.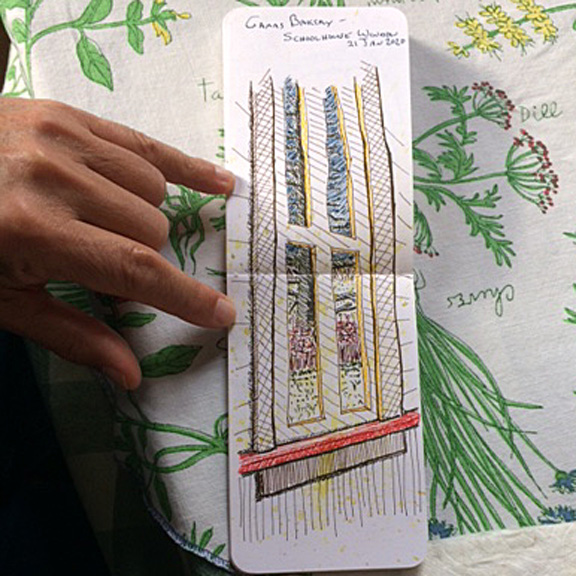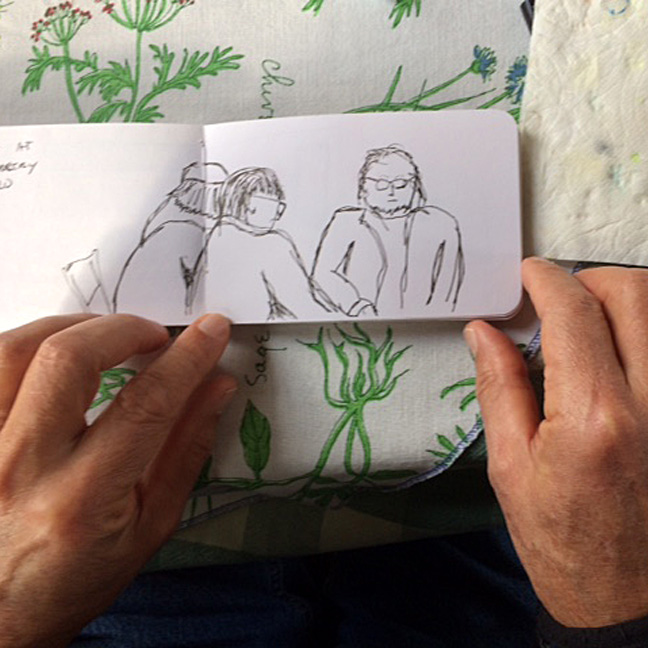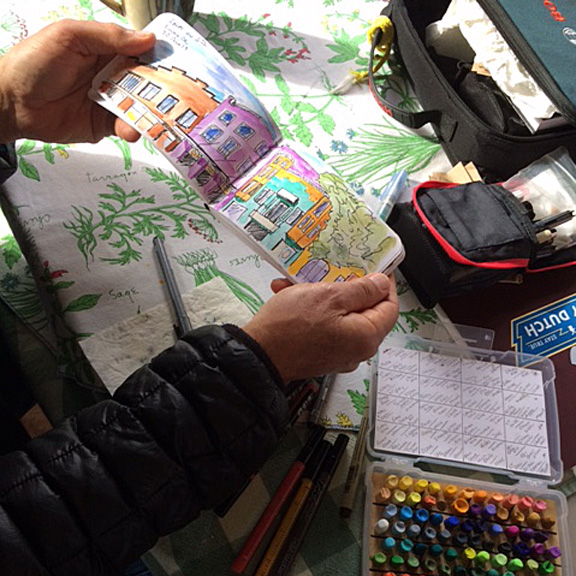 Hugh was using his small landscape sketchbook, going across the gutter to stretch his window & get all the people. But what's this…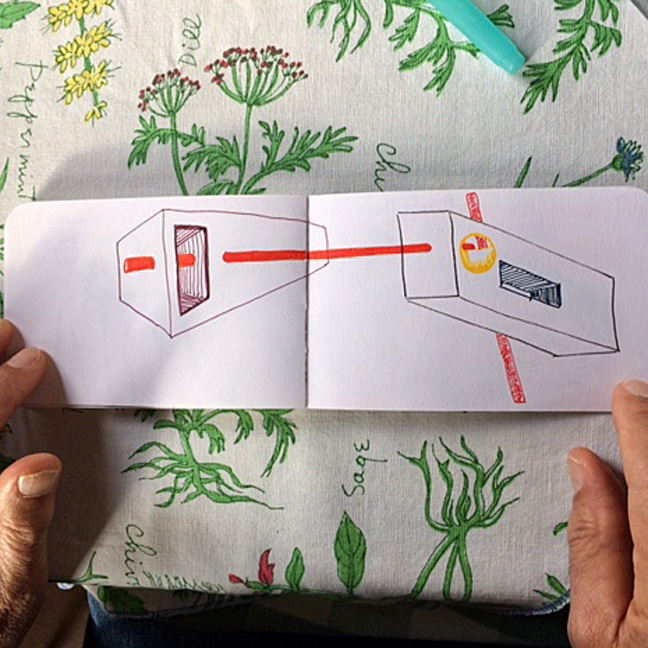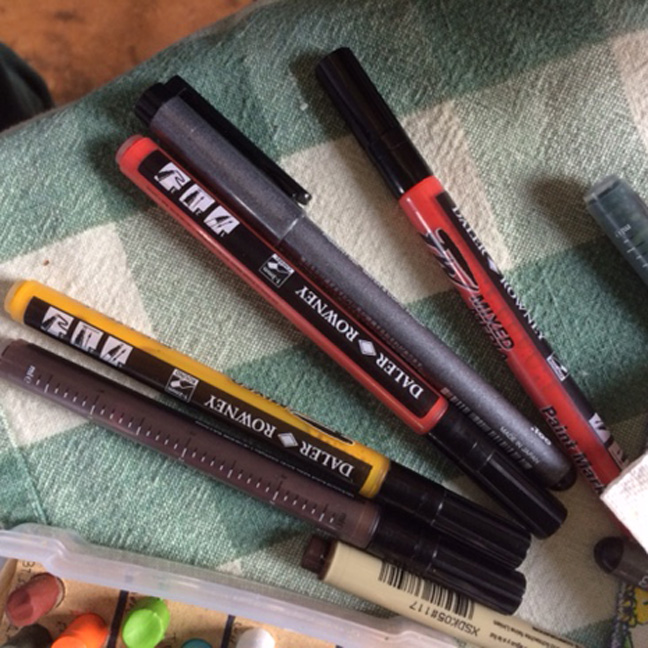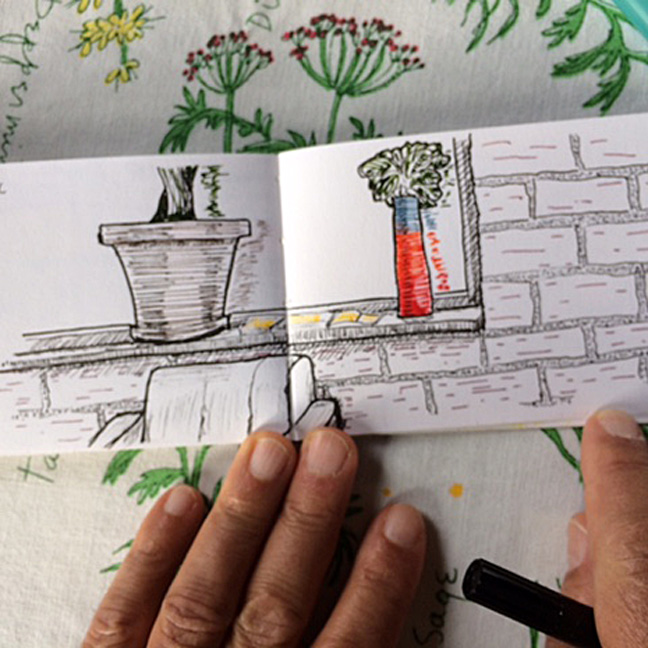 color blast! He's using acrylic ink fillable markers by Dawler-Rowney; fun to make his own shades, too (orange, purple).  WOW.