Theo's Coffee House/Whirled Pies, Eugene, OR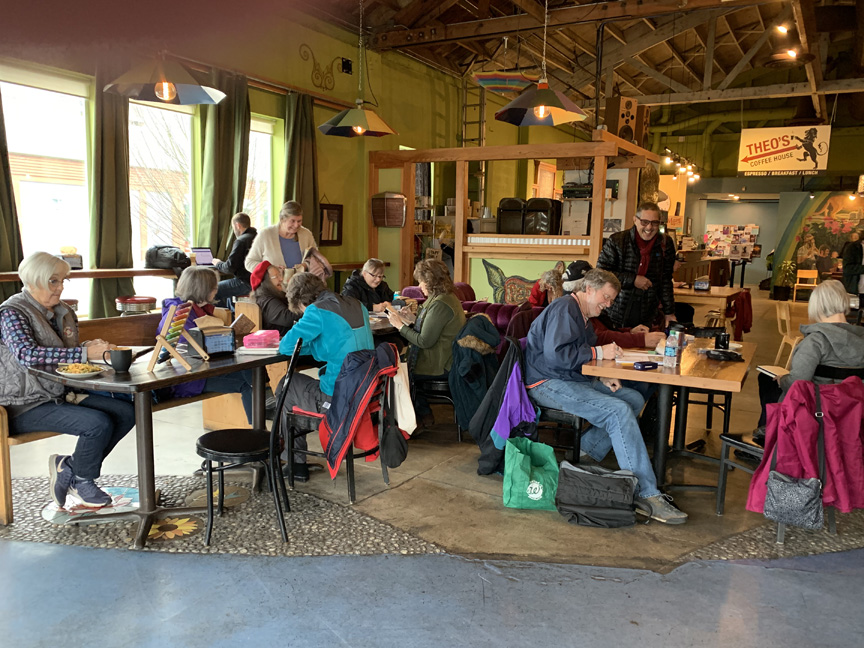 This time we came early enough to grab tables by the windows for the light! Katie, Marsha, Laura talking to friend, Peggy, Jude, Bev; Jim, Bill, Hugh, Carol.  A few more drifted in later.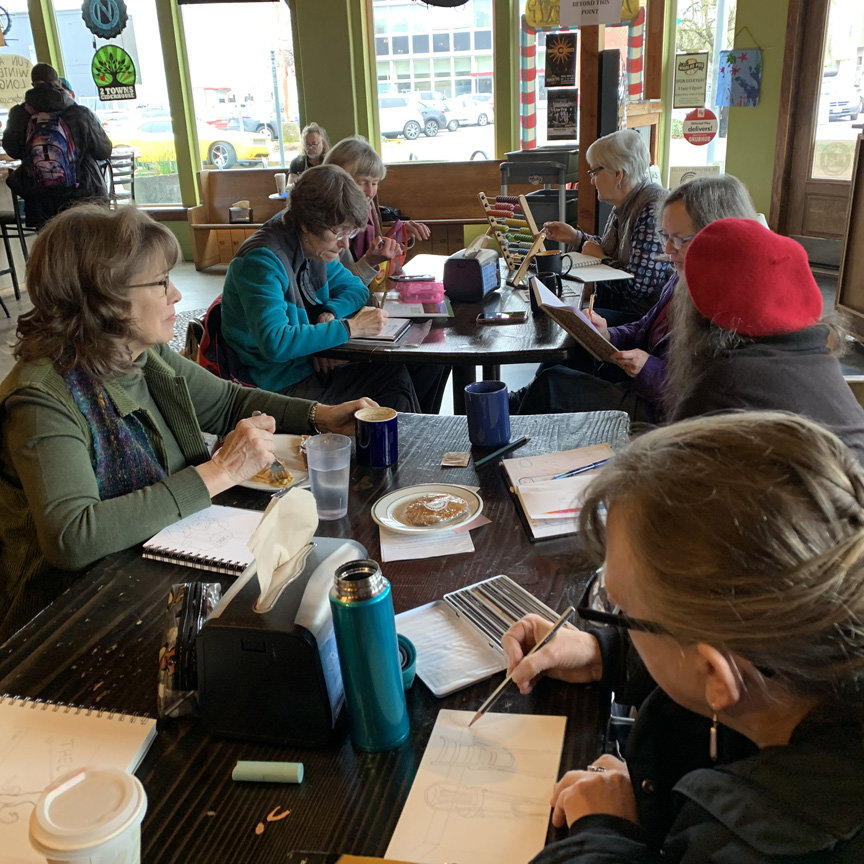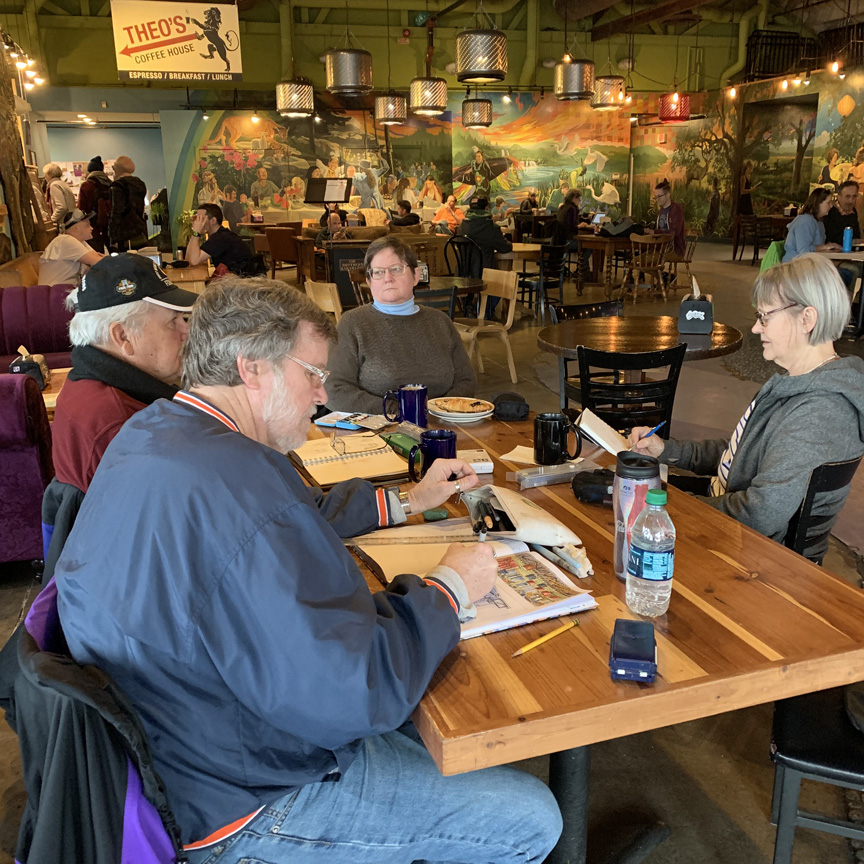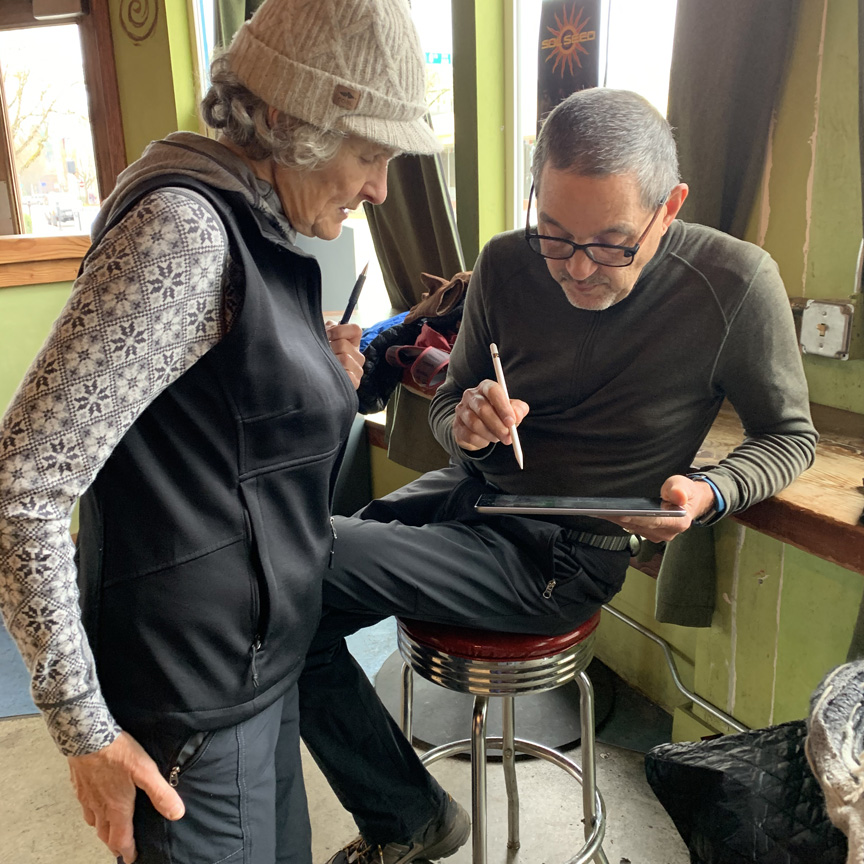 Bev, Peggy, Helga, Katie, Marsha,Laura, Jude; Bill, Jim, Daisy, Carol; Sandy & Hugh (who was getting ready to sketch with his iPad).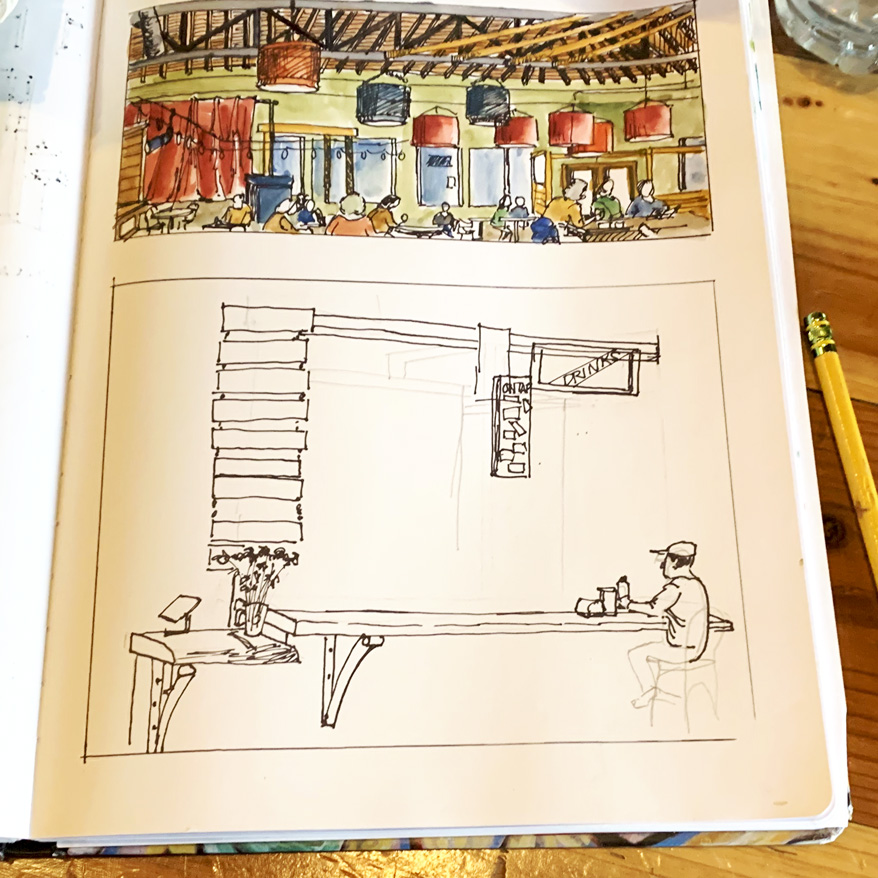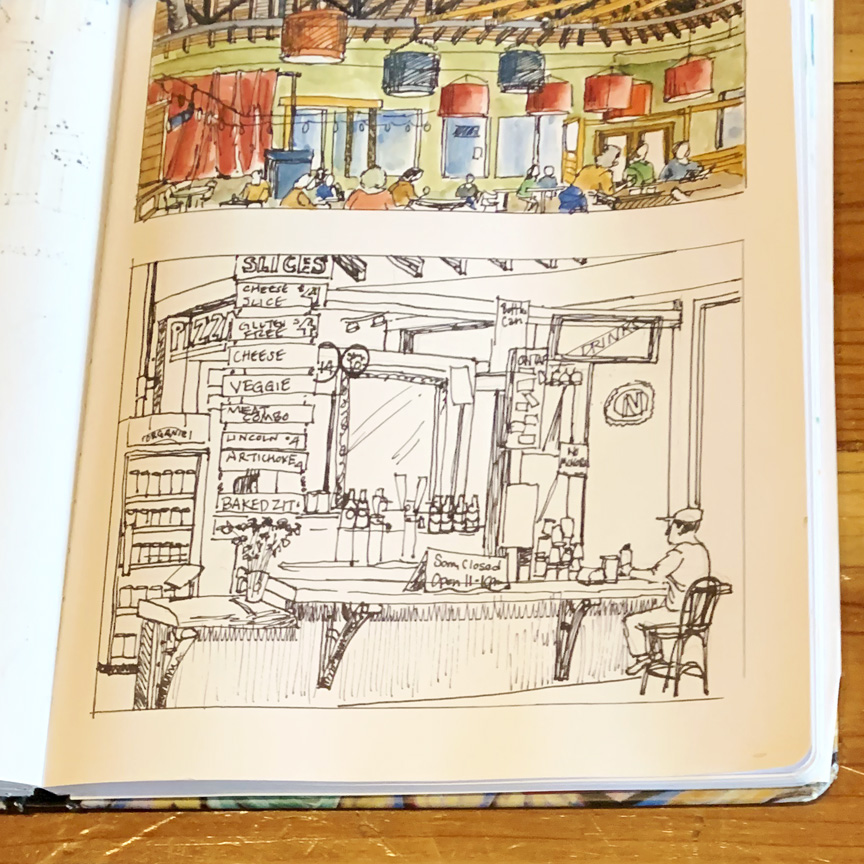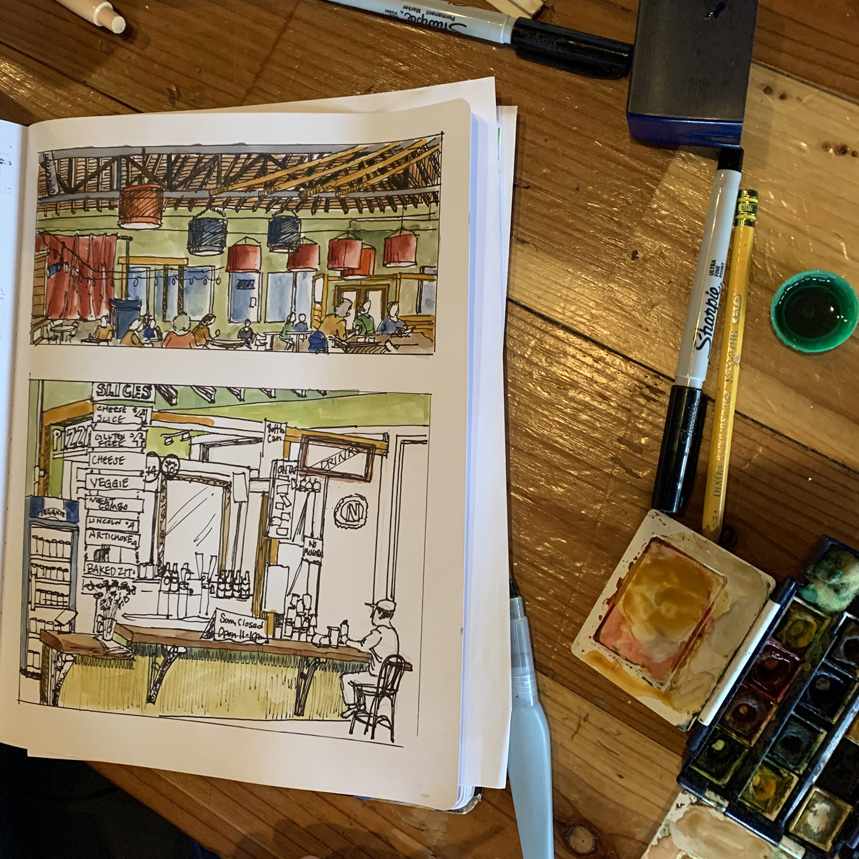 Jim did another big view on his page from a different angle – here you can see how he framed the space, gradually adding detail to it.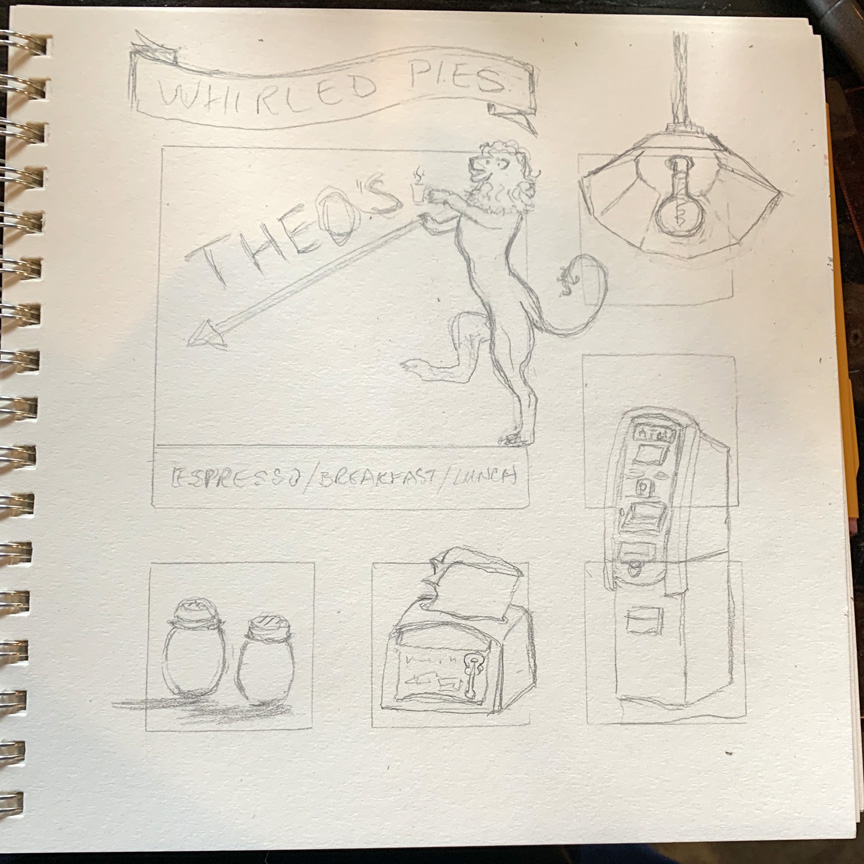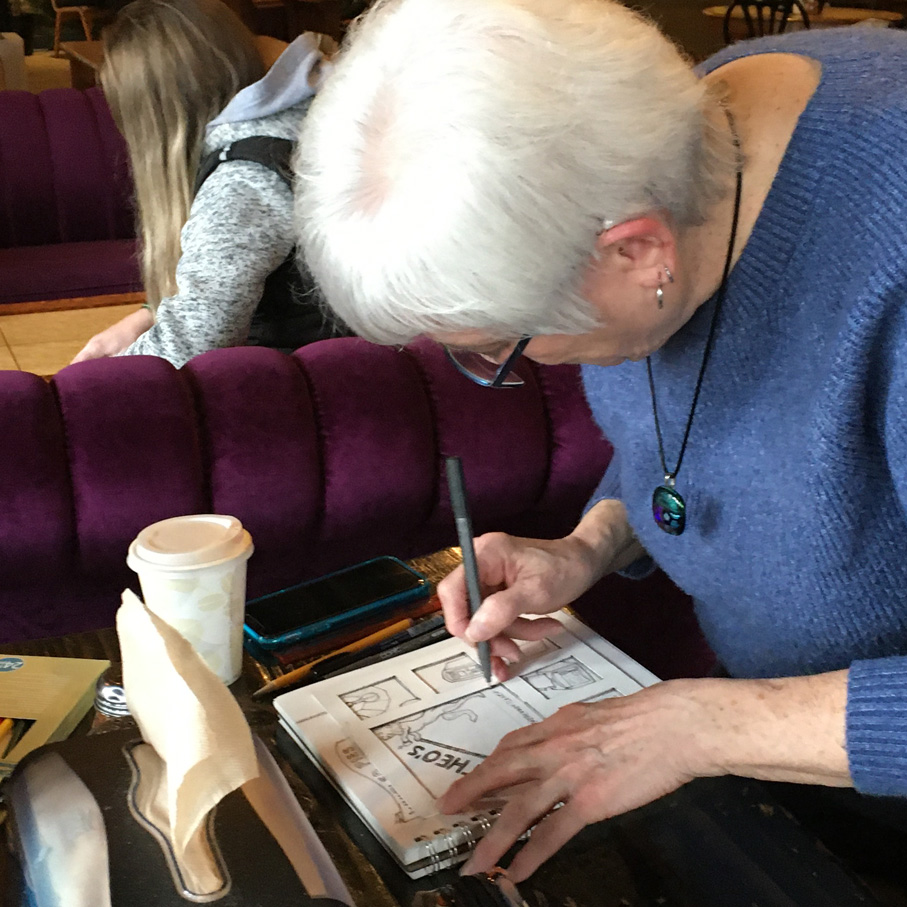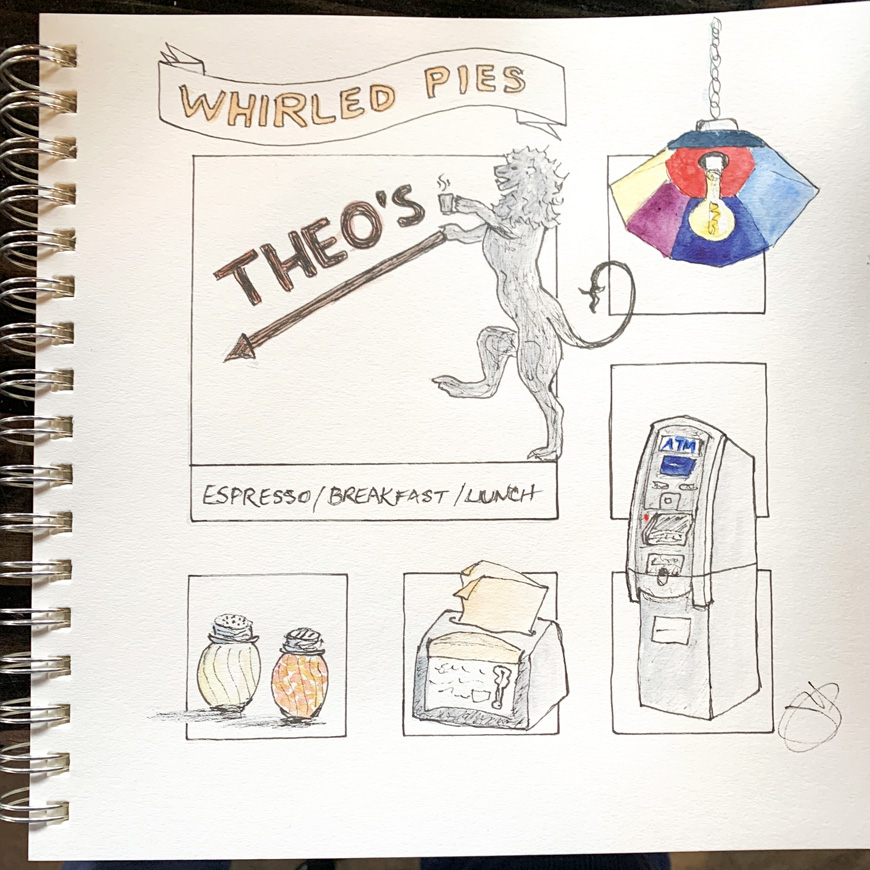 Jane went small on a big page – artifacts of the place in the frame format (you can see her inking the frames), then watercolor.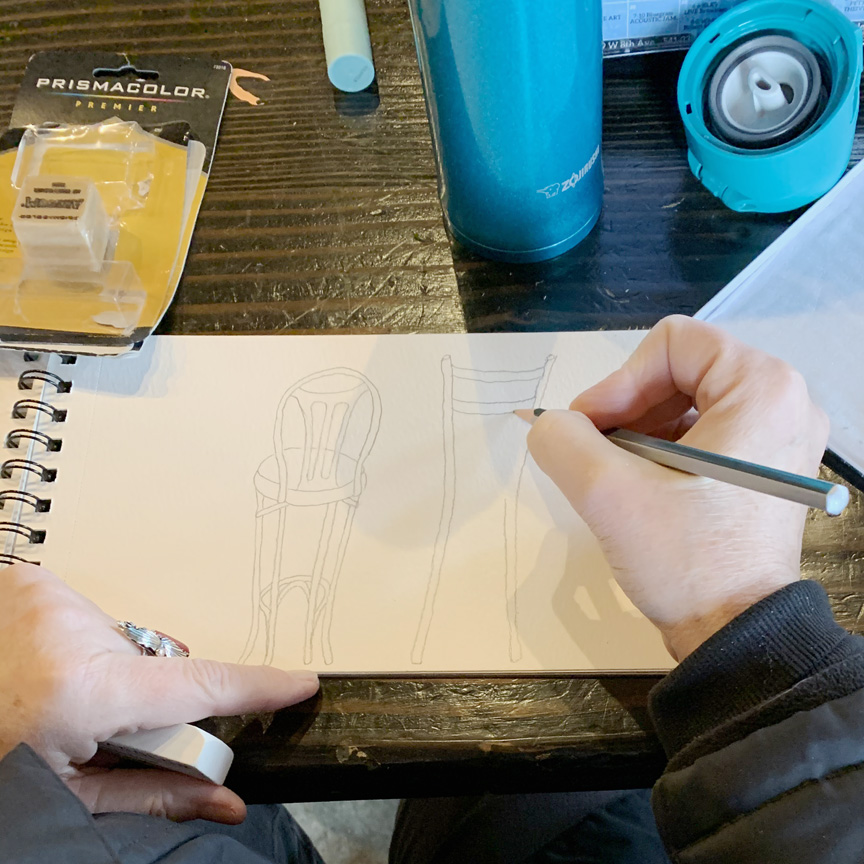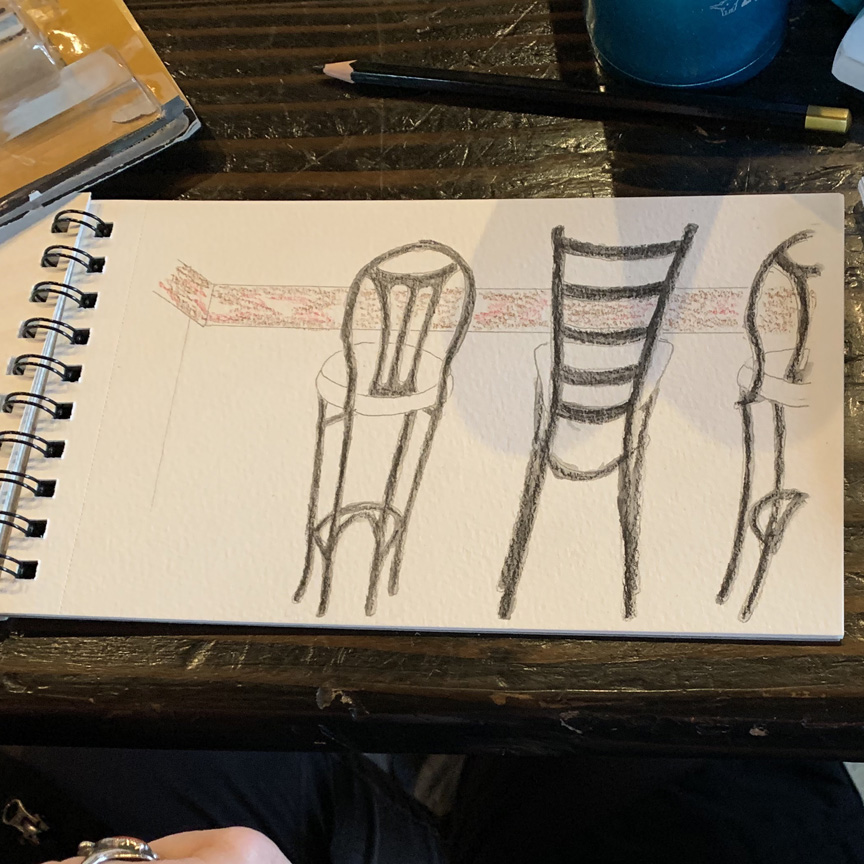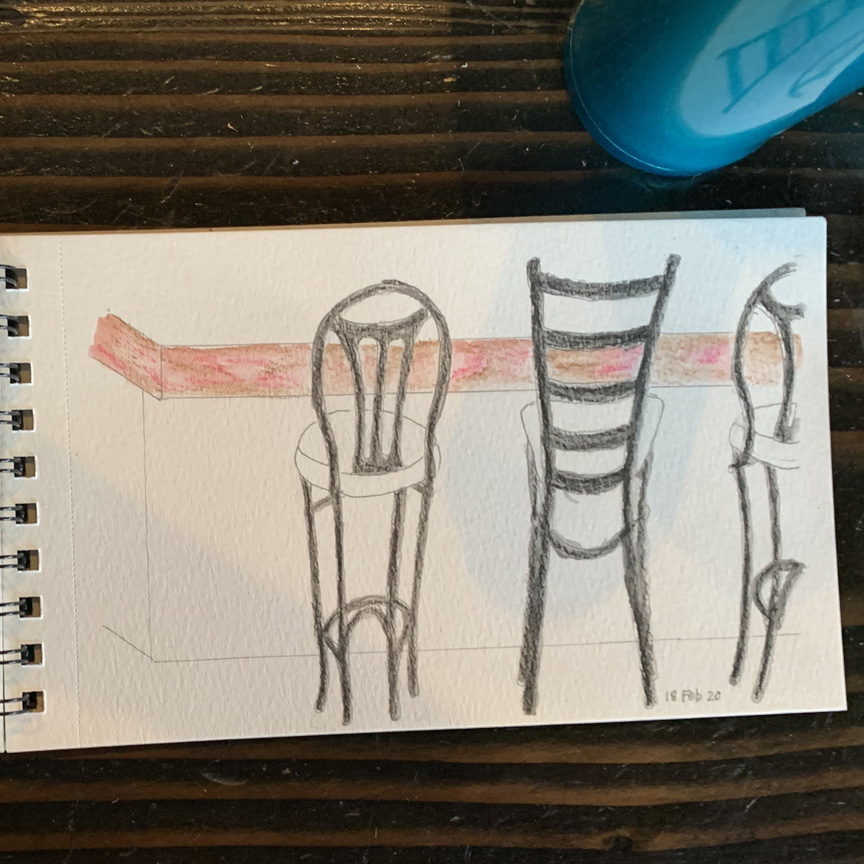 Jude focused on some of the unique chairs in the cafe, a real challenge, using pencil & water soluble colored pencil.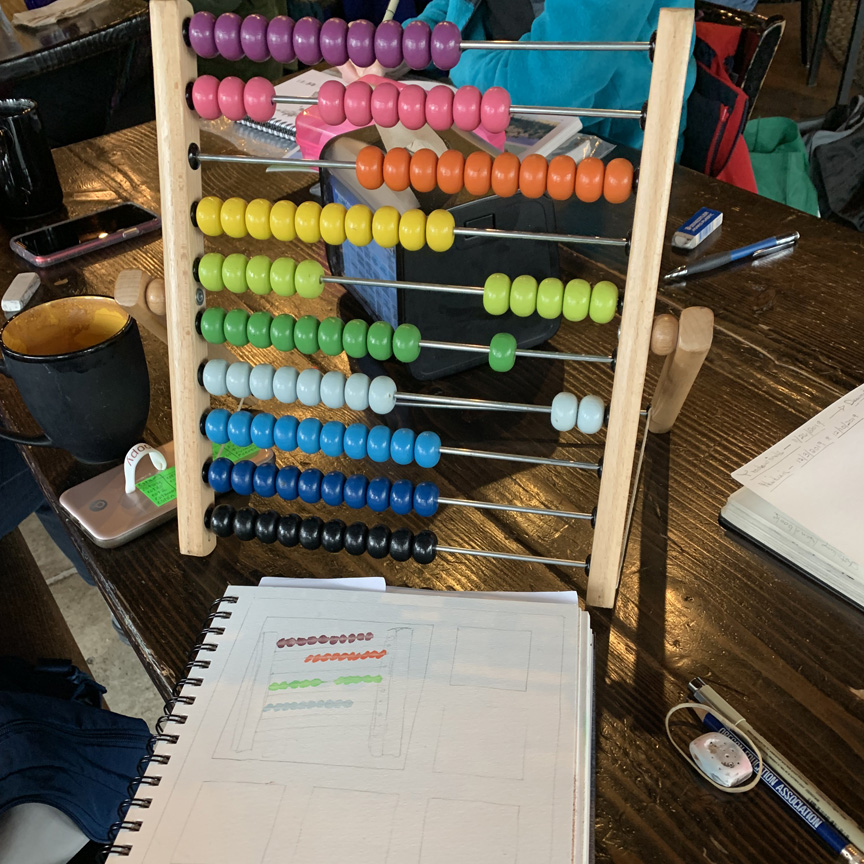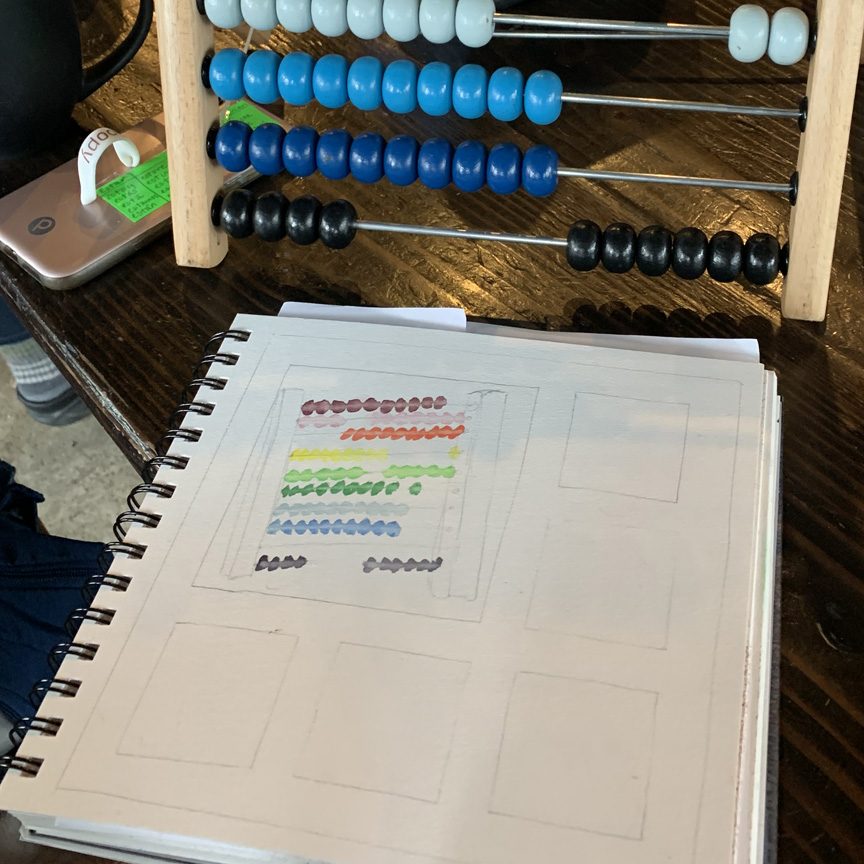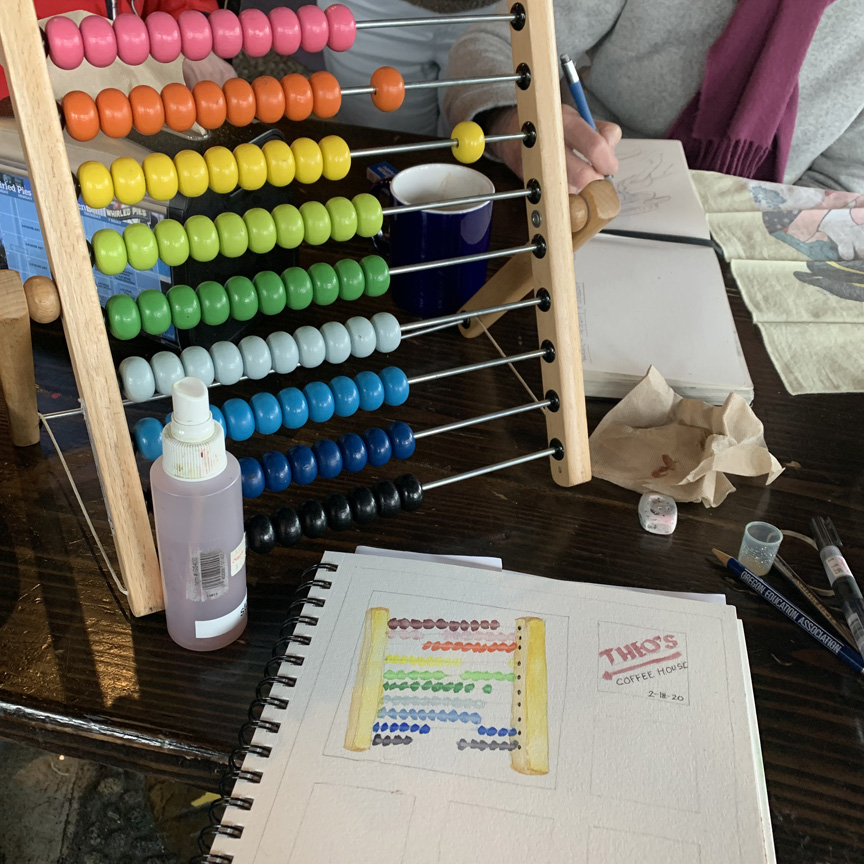 Katie, a former elementary school teacher, just had to sketch the colored abacus – she's a master at controlling watercolor!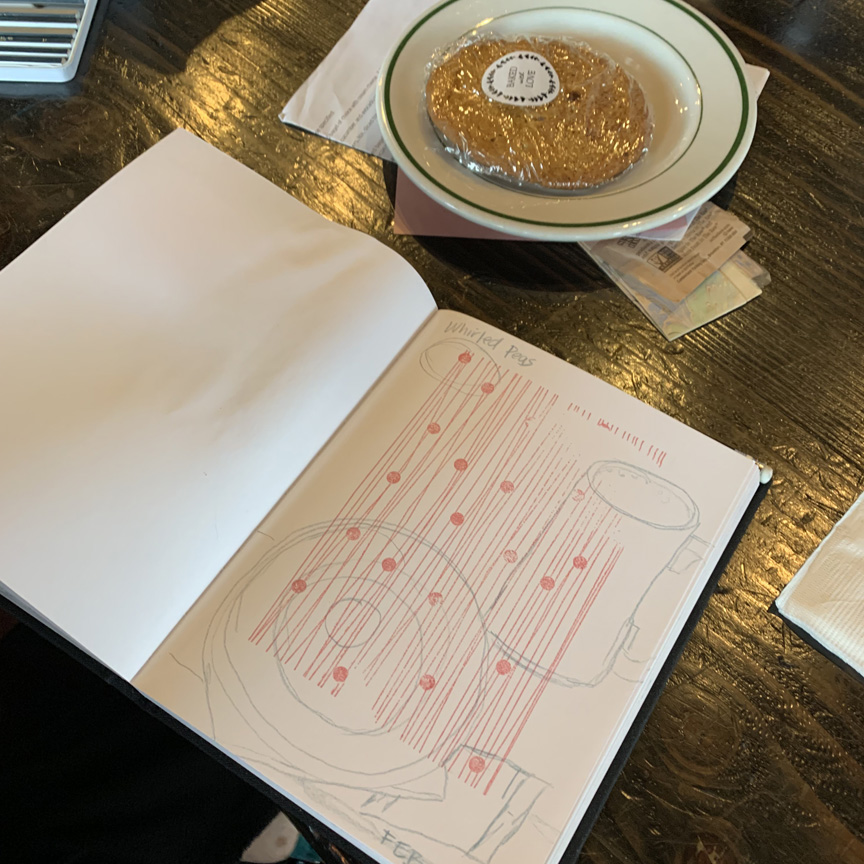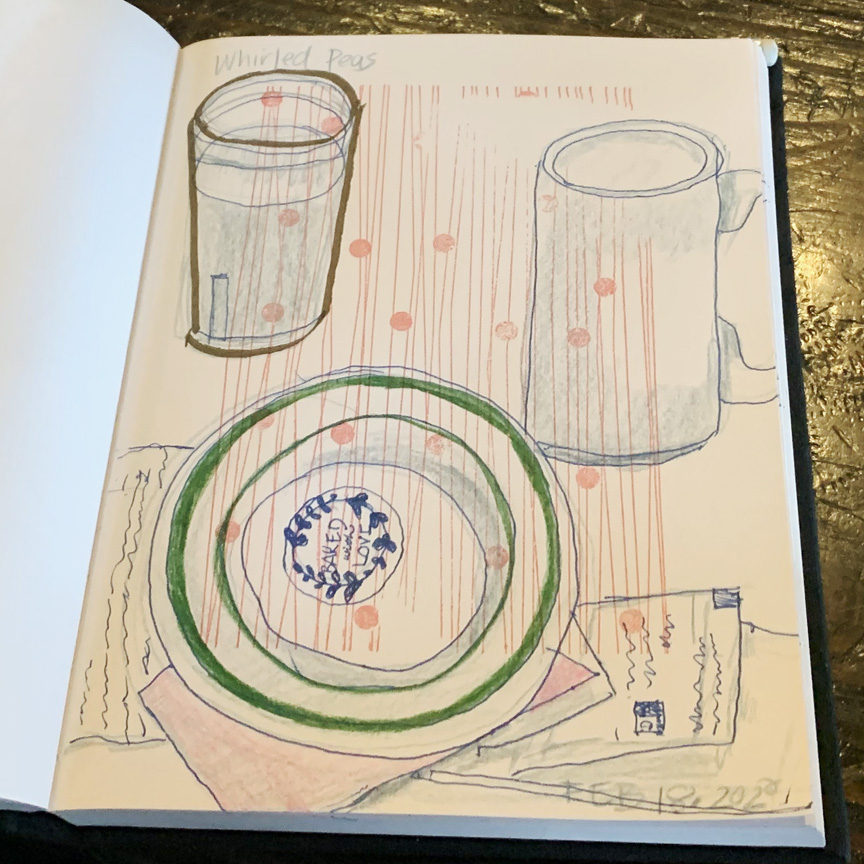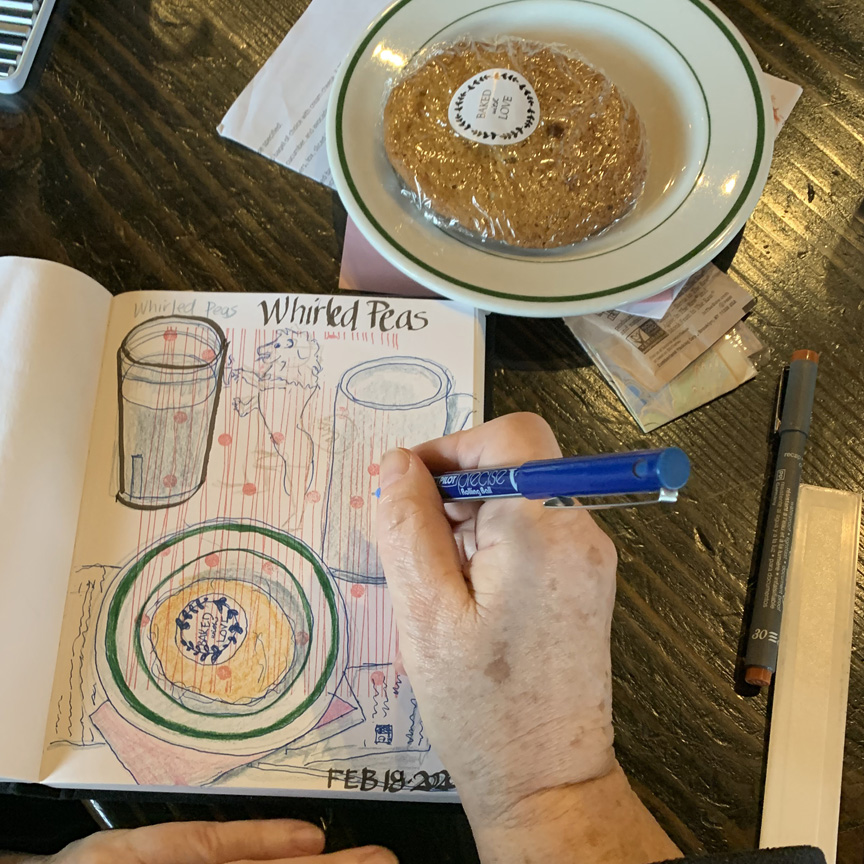 Laura had a pre-stamped page to work with, and tremendous restraint as she sketched her cookie, water glass & coffee cup.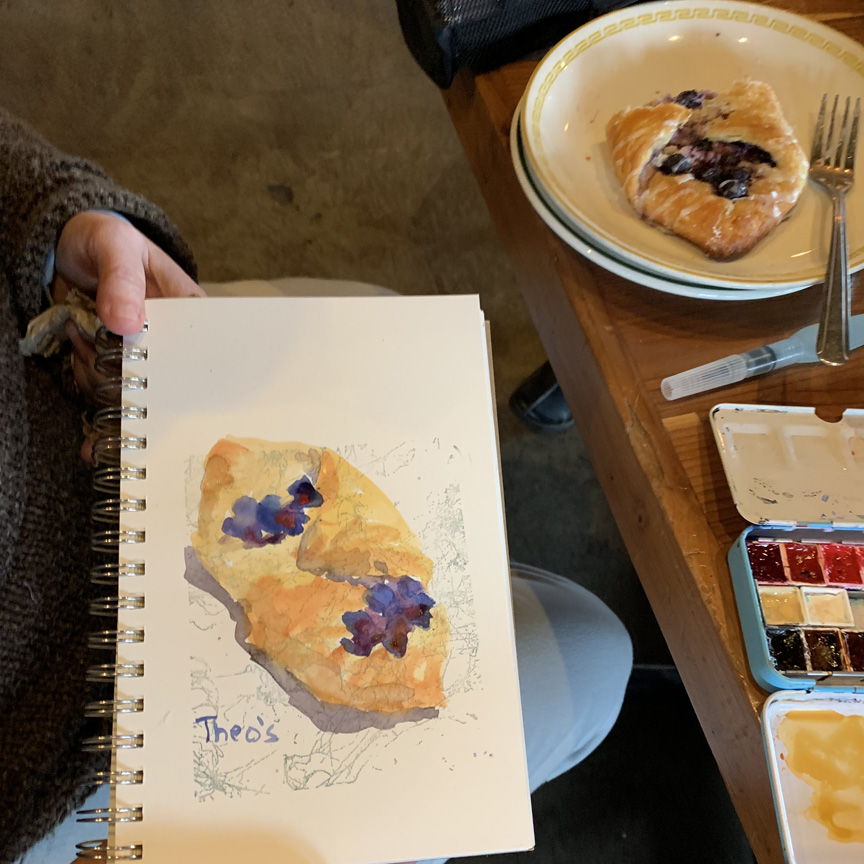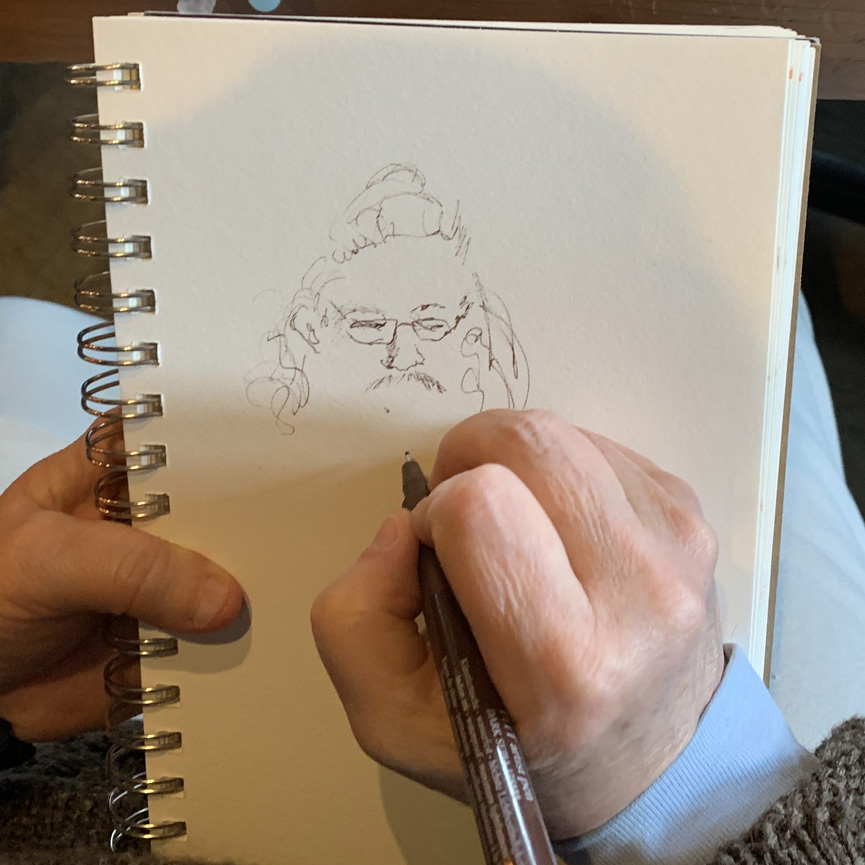 Daisy did a knock-out job on her blueberry danish (she earned that bite!), then sketched a person nearby – ink and watercolor.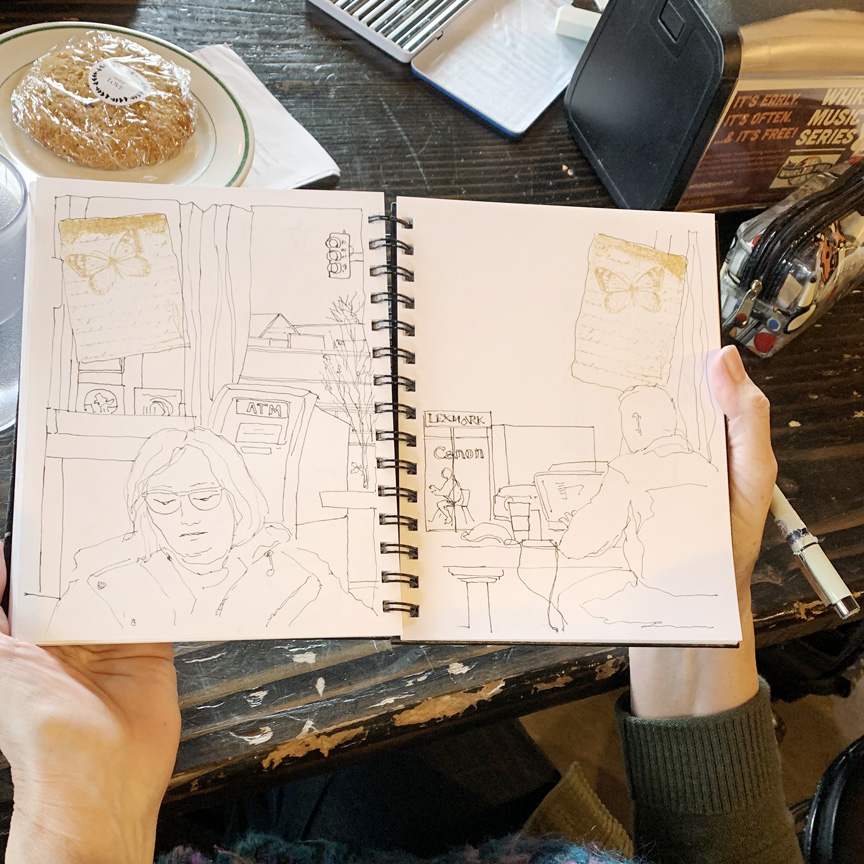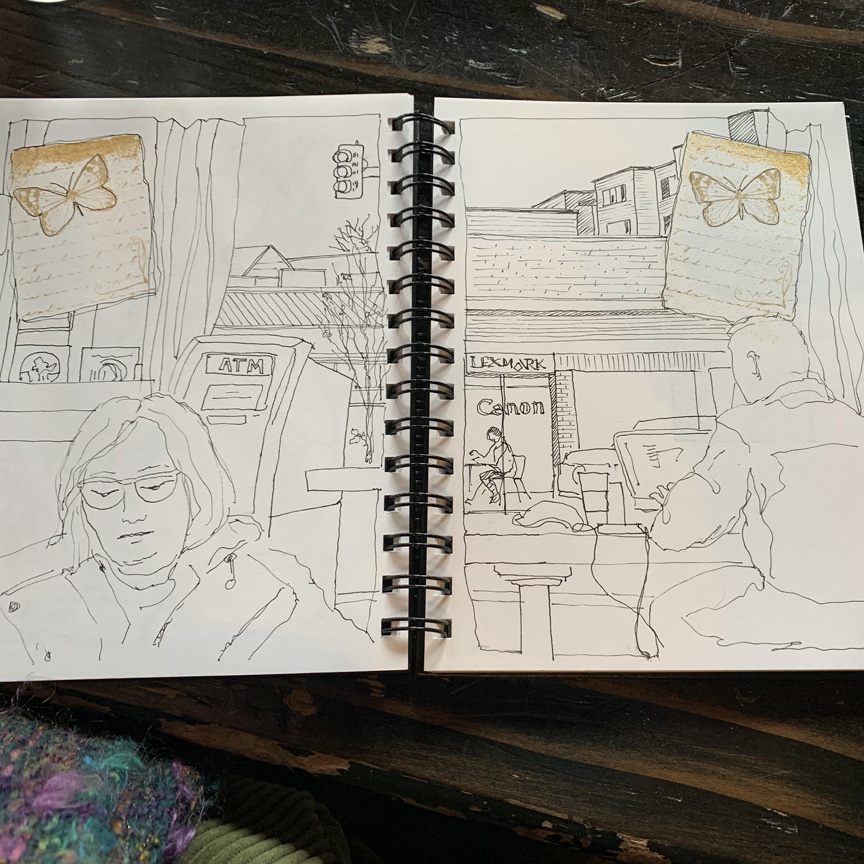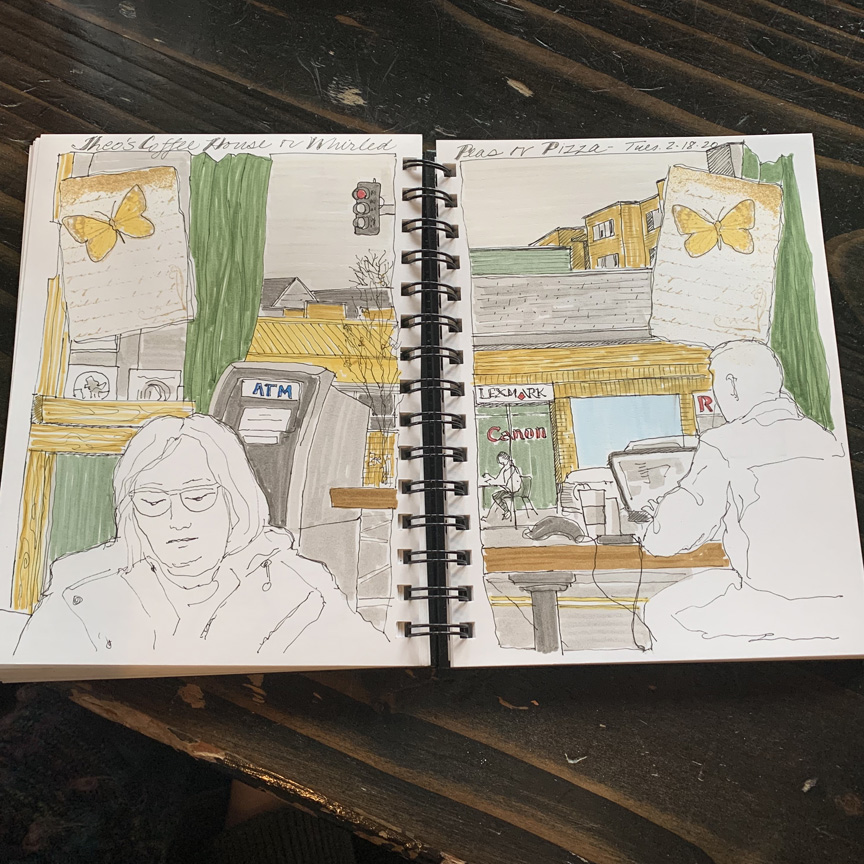 Bev likes sketching people in context, so you get the whole shebang. Here she's chosen to leave the people without color – nice touch.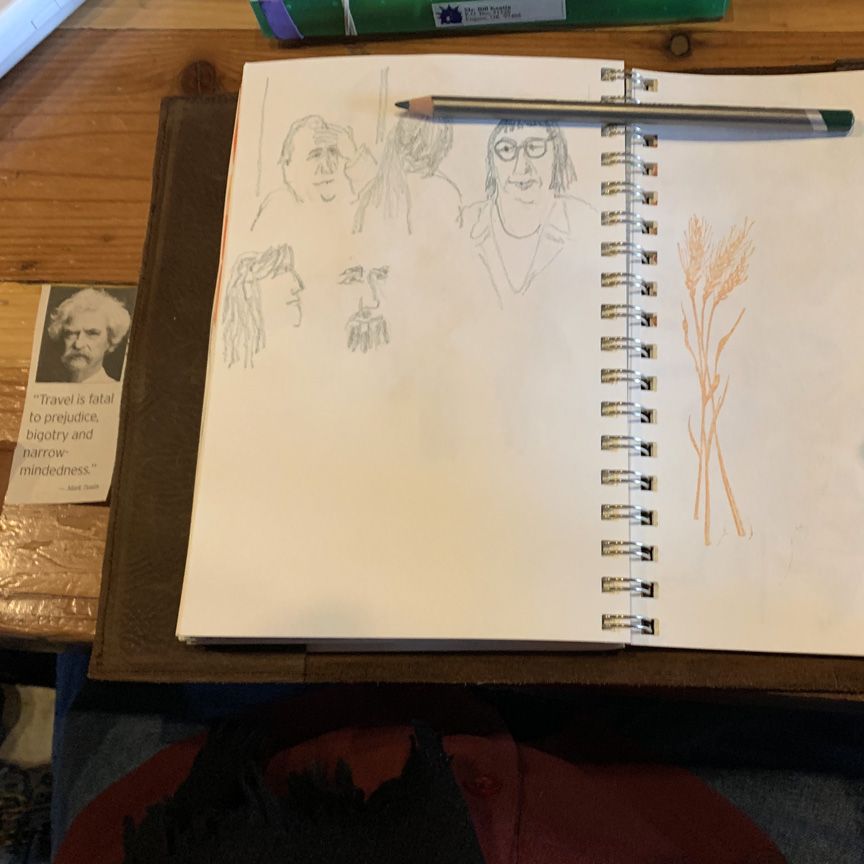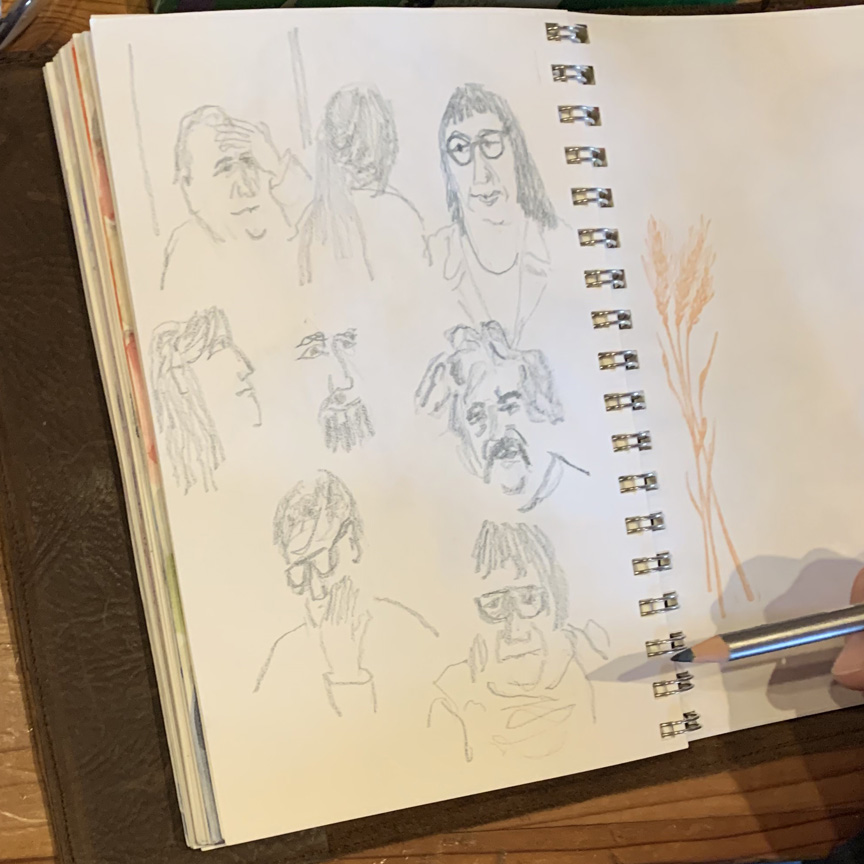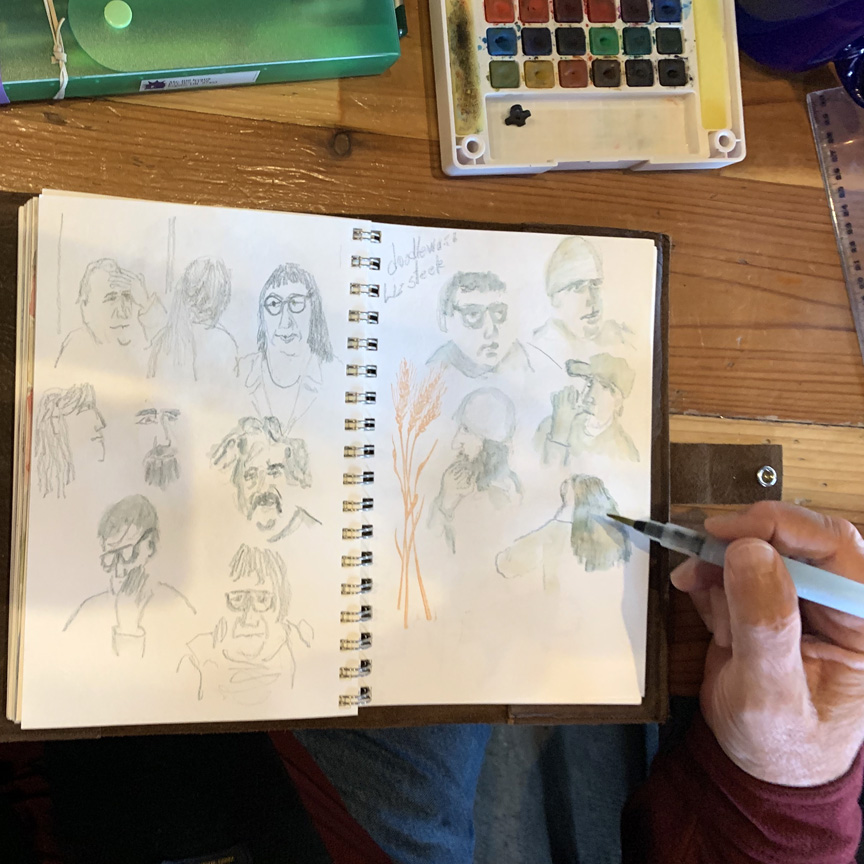 Bill, on the other hand, enjoys paying particular attention to people's faces and expressions – he uses ink and watercolor.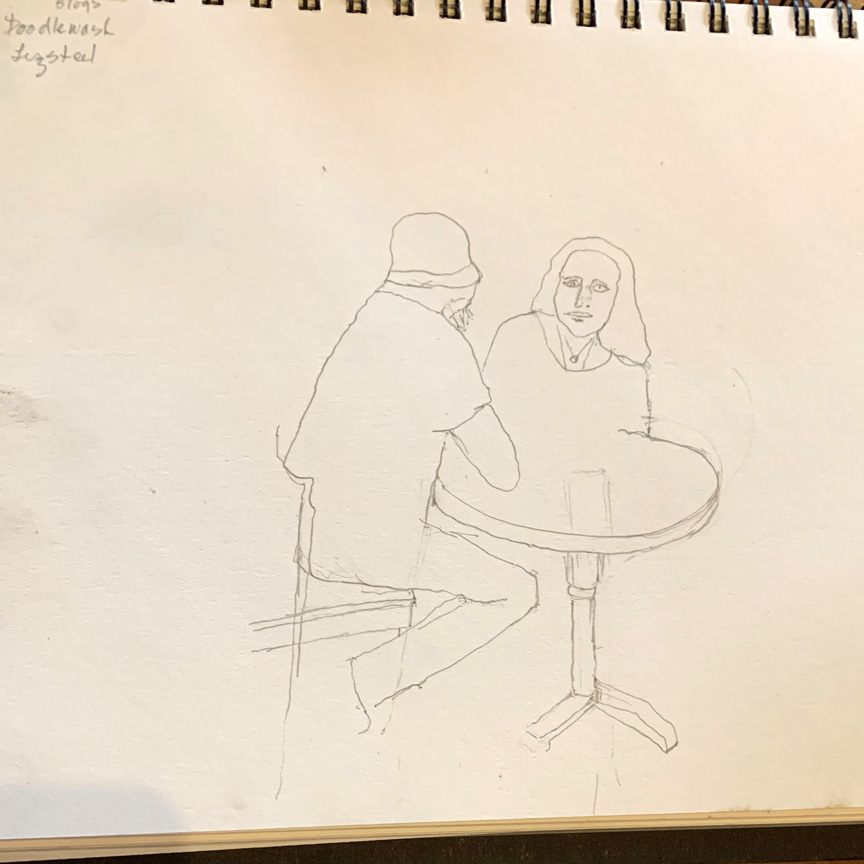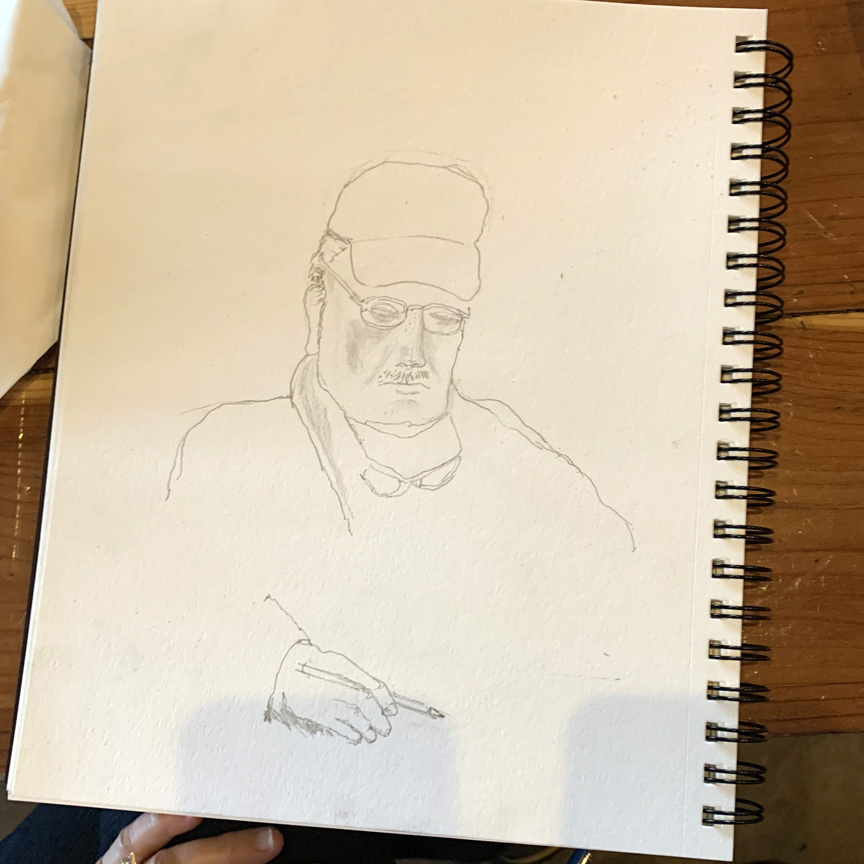 Carol is drawn to drawing people, too, and had a new breakthrough using the suggestion of continuous line on the paper.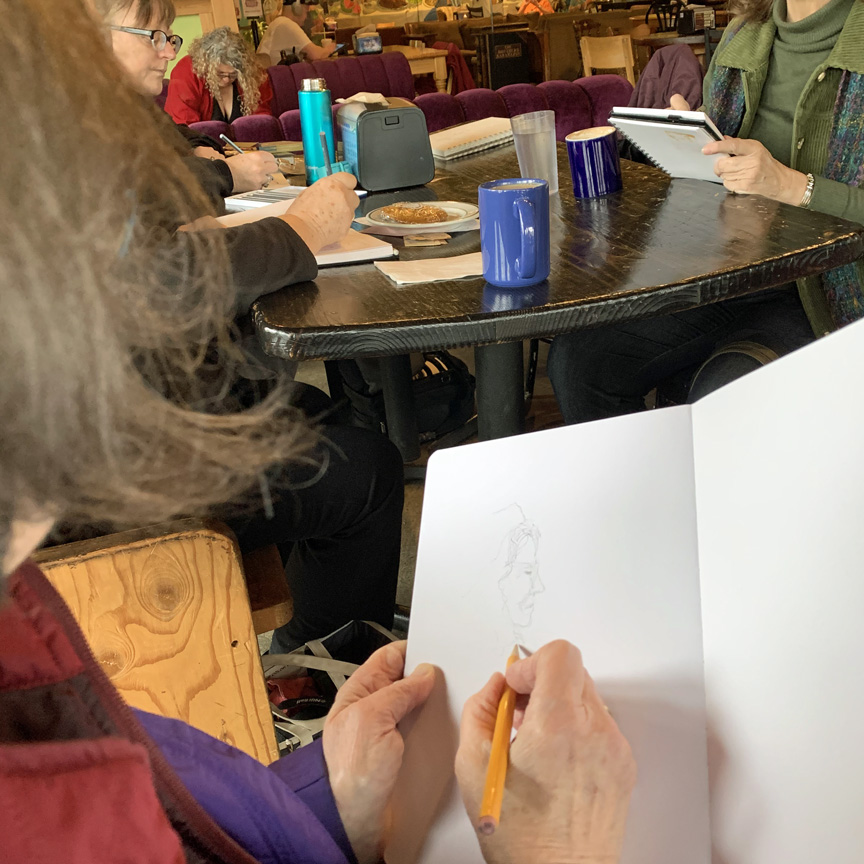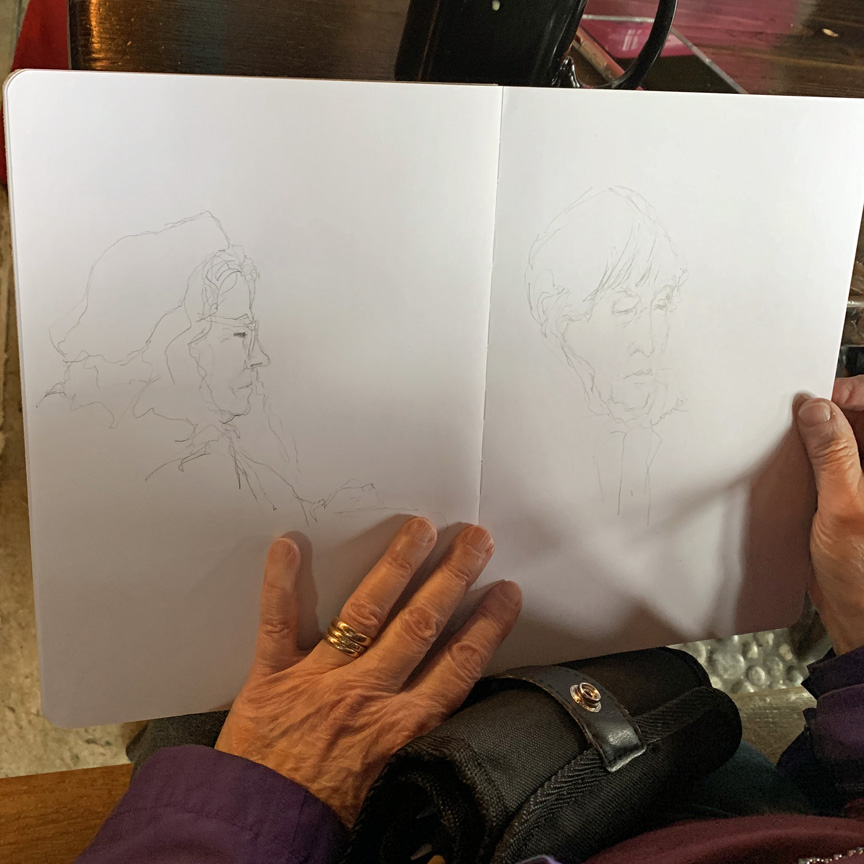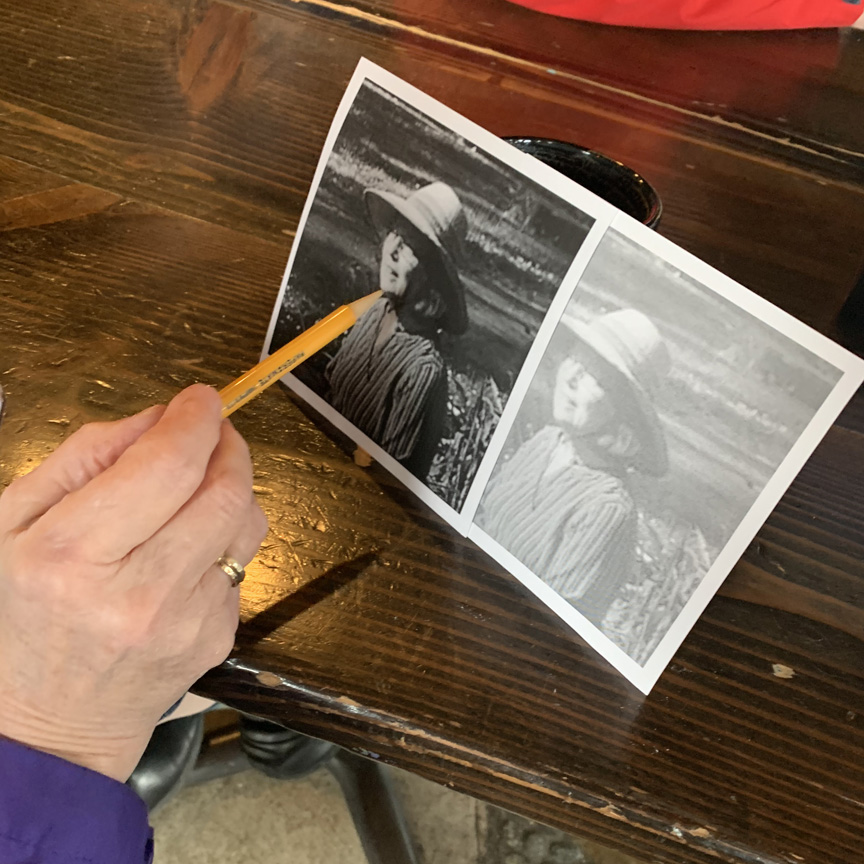 Marsha is another portrait sketcher. Her next project is using a photo of herself as the inspiration for a graphic design.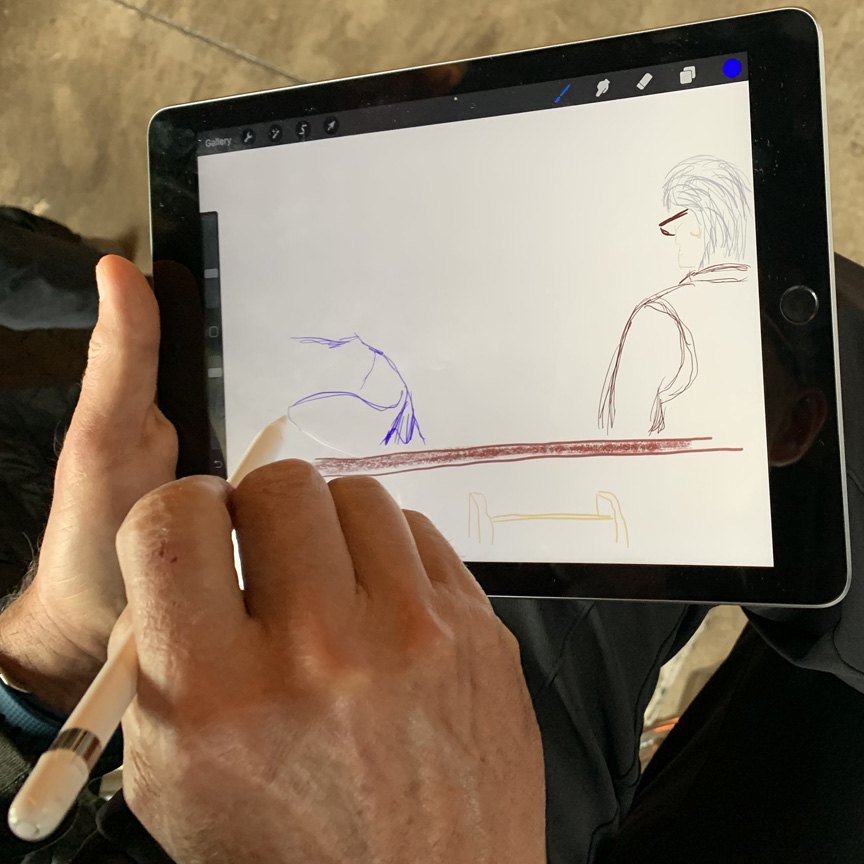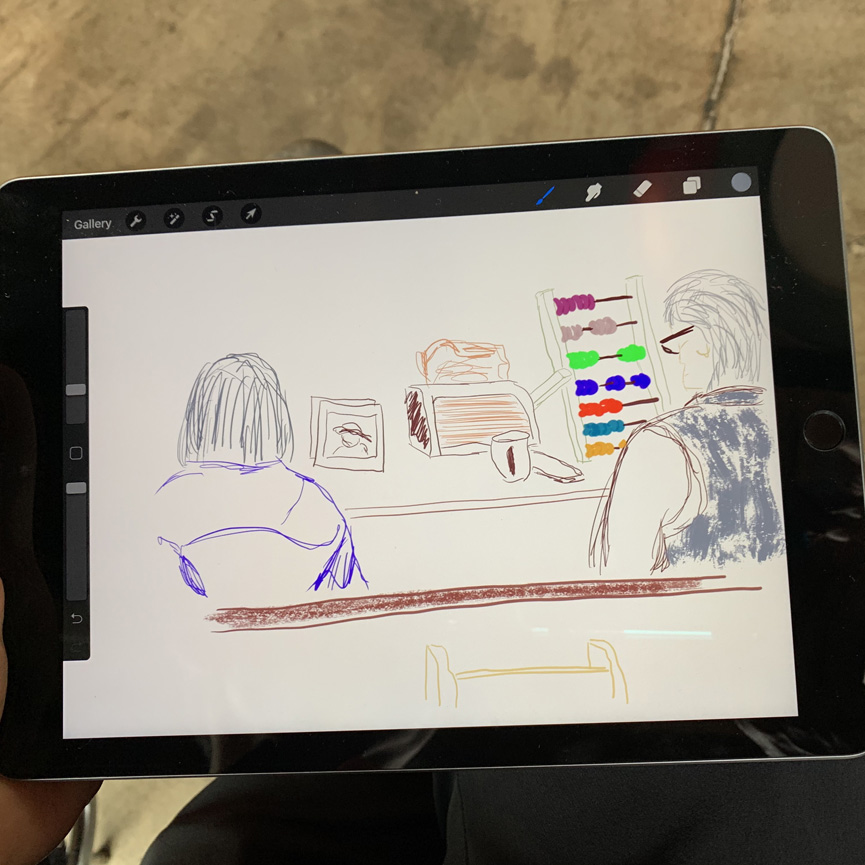 Hugh tried sketching using an iPad. He chose my favorite people perspective, the rear view with no noses! Fun capture, Hugh.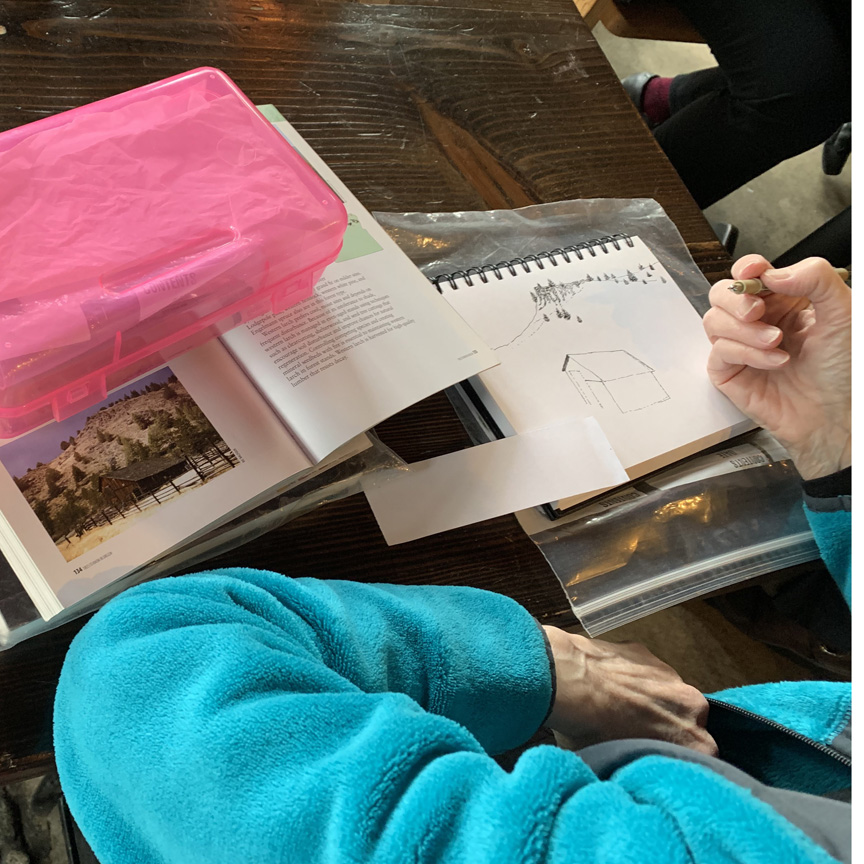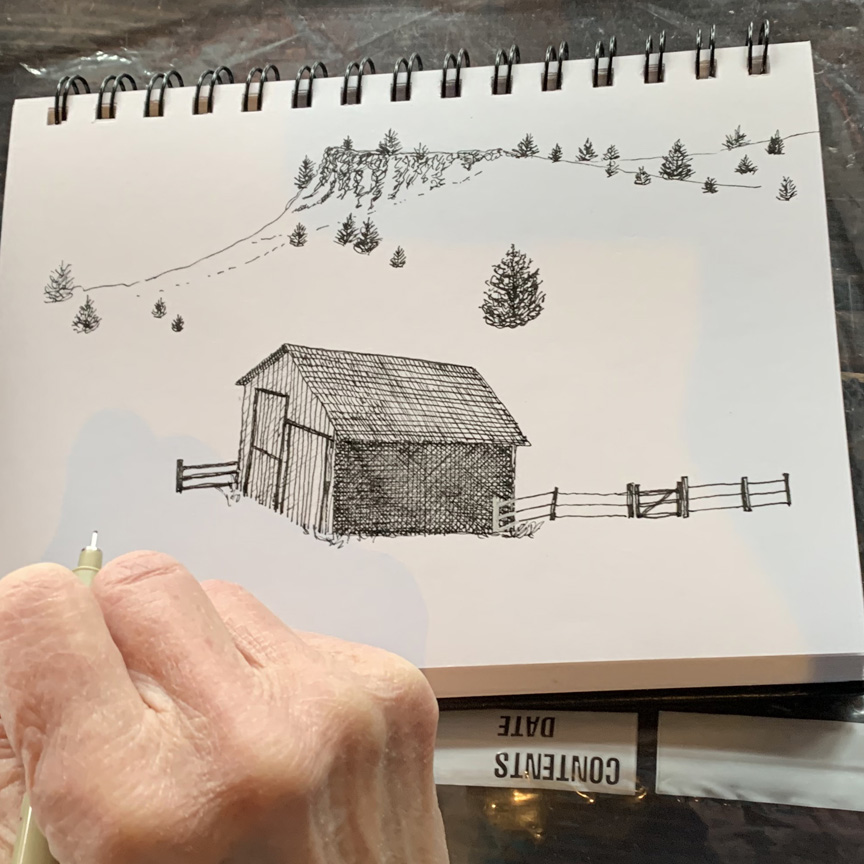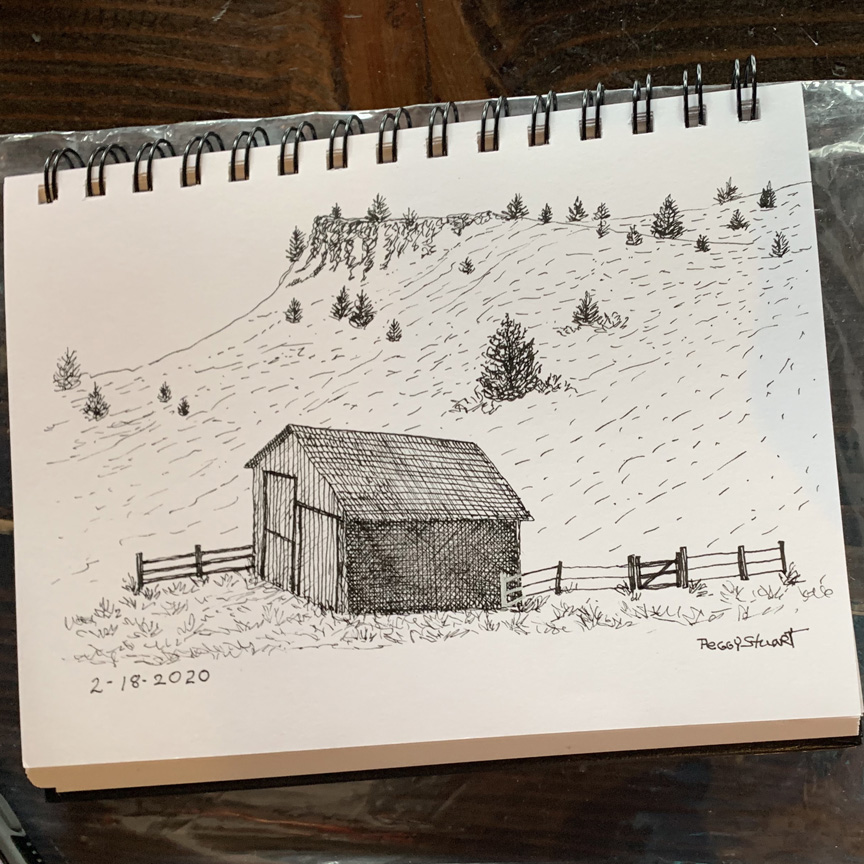 Peggy brought her own source of inspiration – a magazine photo of a scene she's very familiar with (but couldn't find her own photo).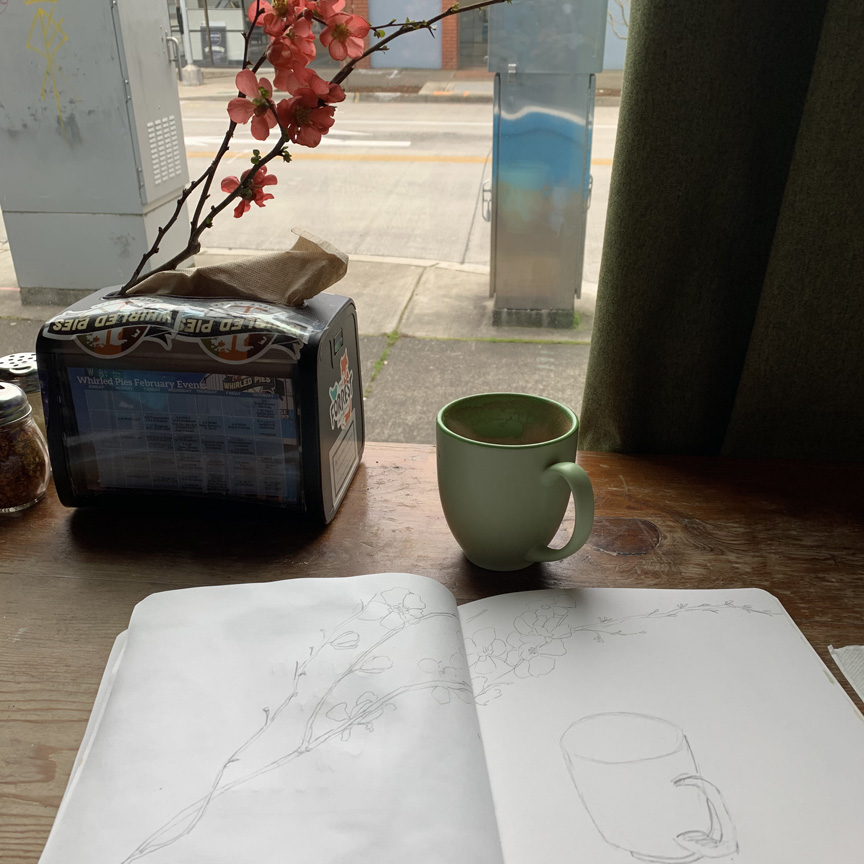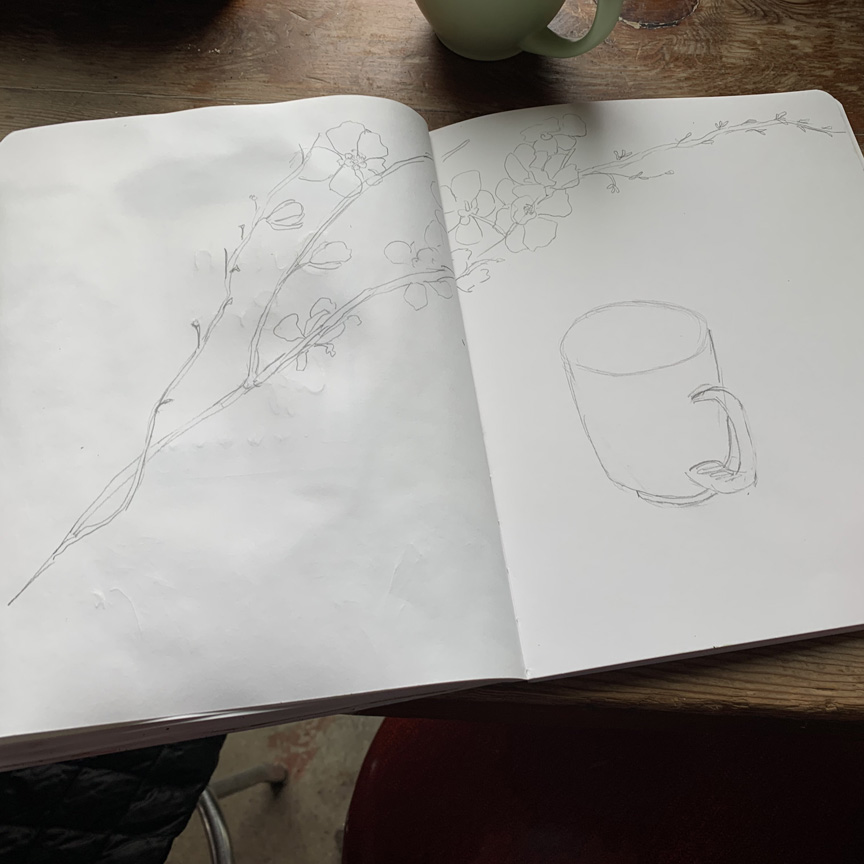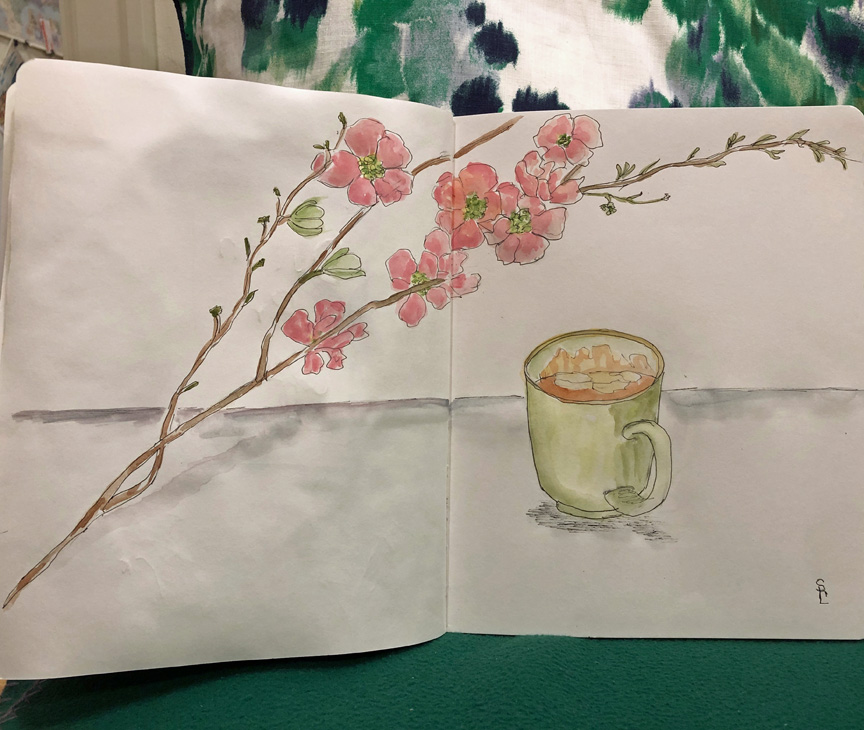 Sandy brought her own prop, a quince branch in blossom! After a quick pencil sketch, She finished the sketch with watercolor – nice!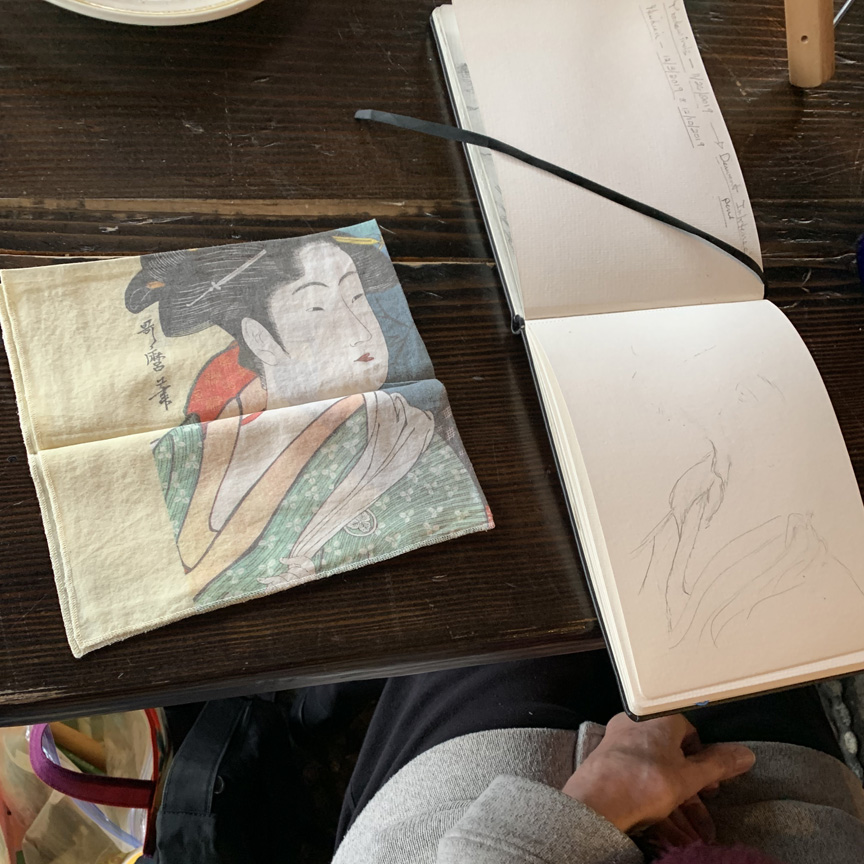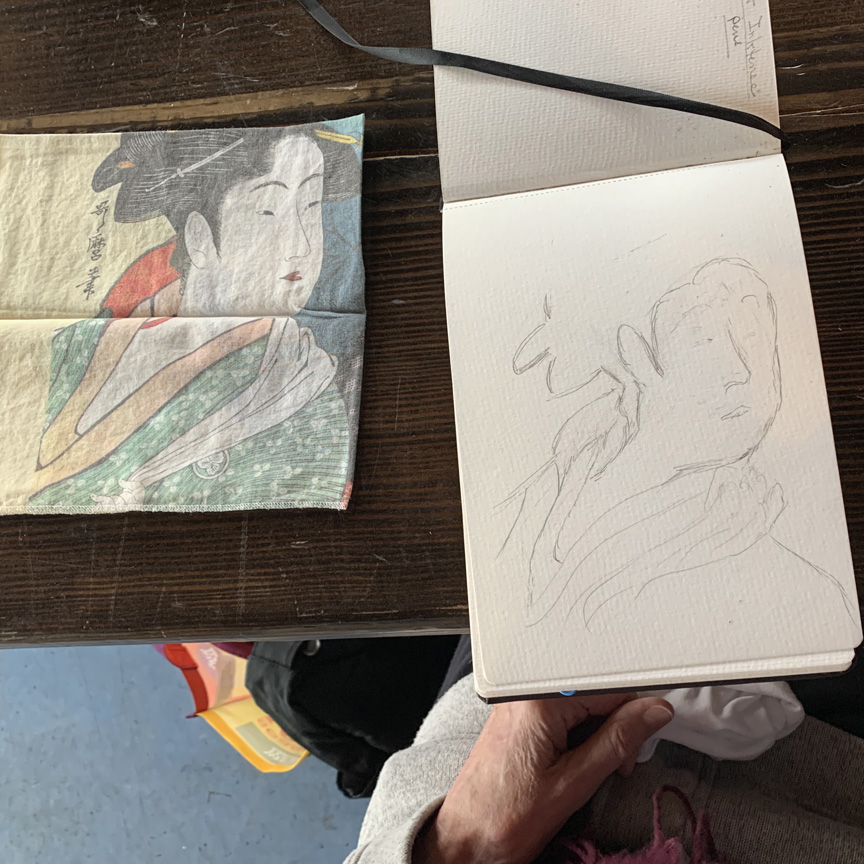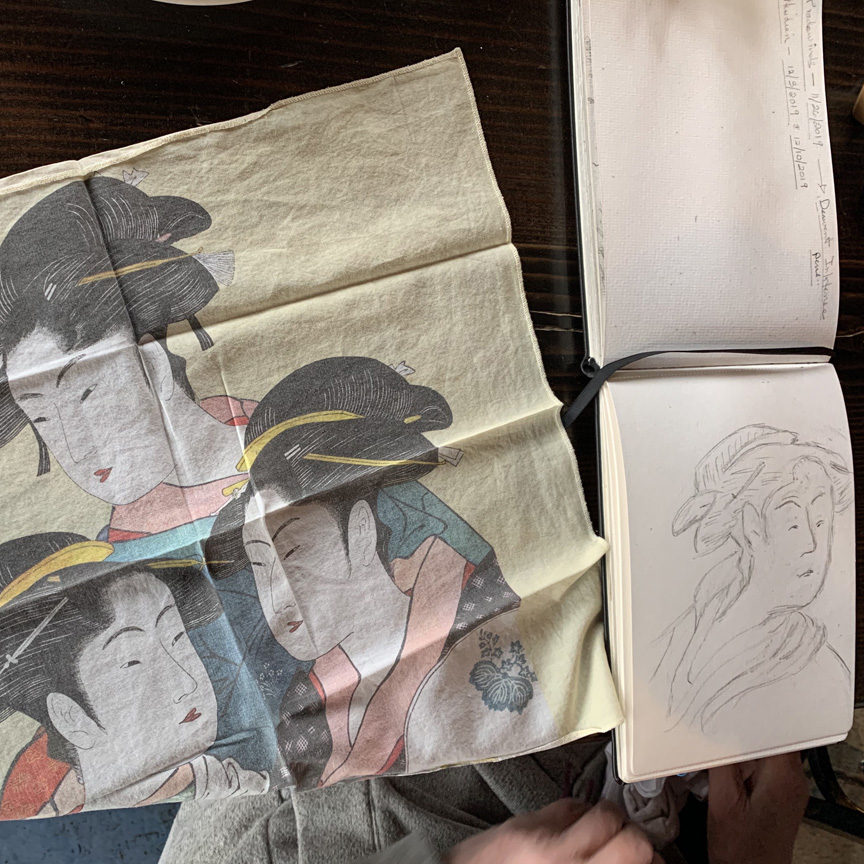 Helga brought her own prop, but forgot her reading glasses! Go for the big shapes, people said, and she did a terrific job!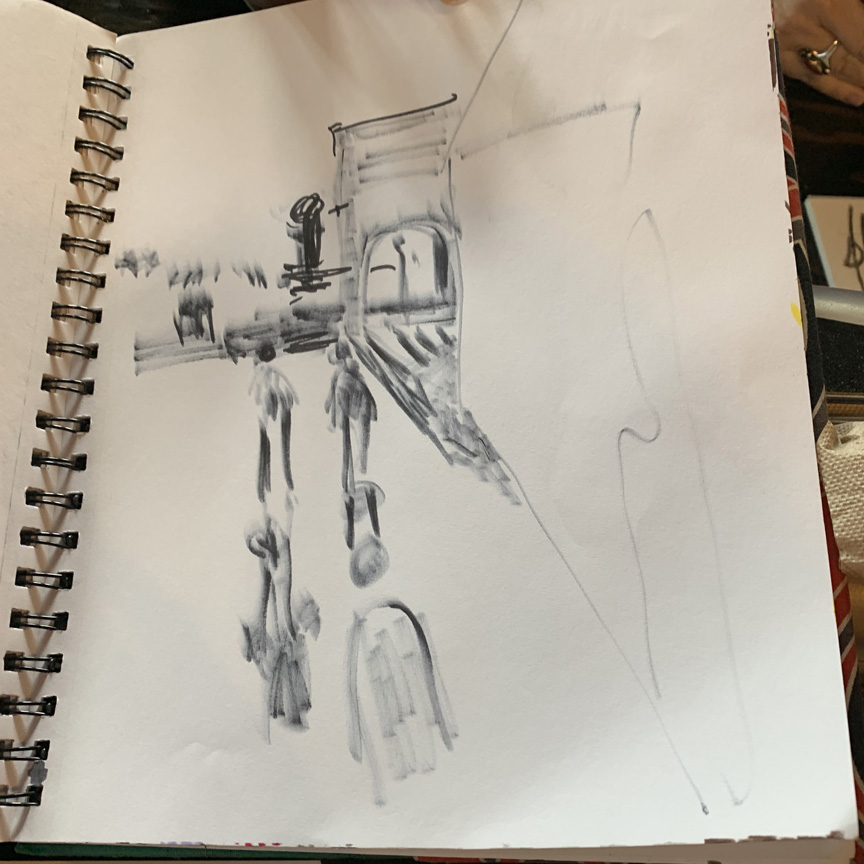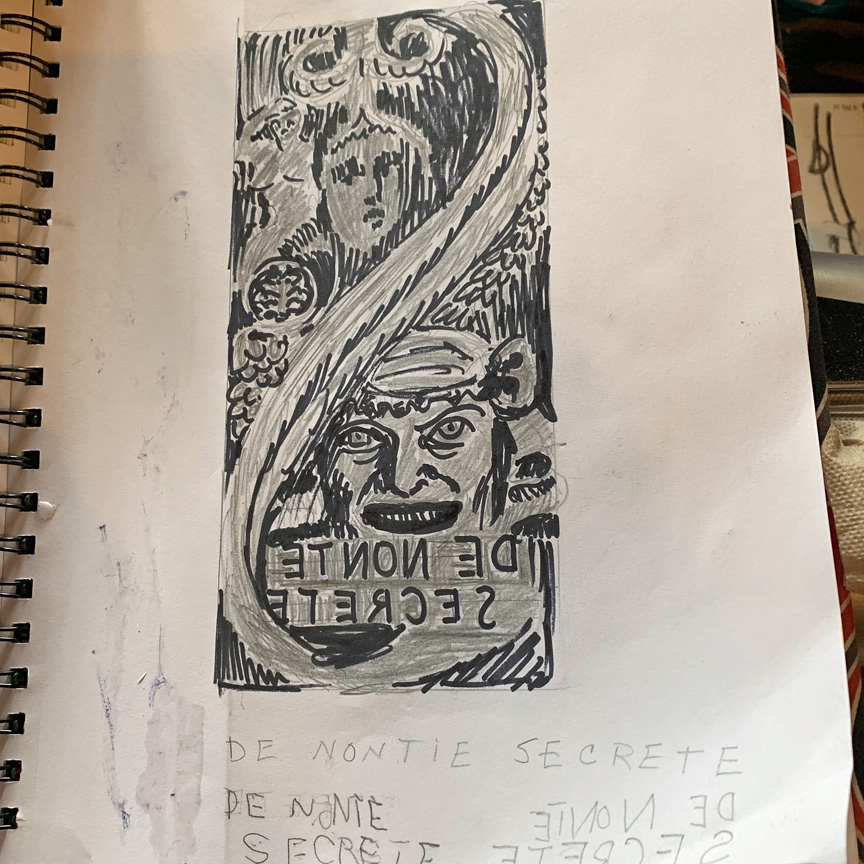 Lealan, a woman of many projects (she has a book to be published), dropped by to show us her latest sketch & plan for making a print.