5th St. Market, Eugene, OR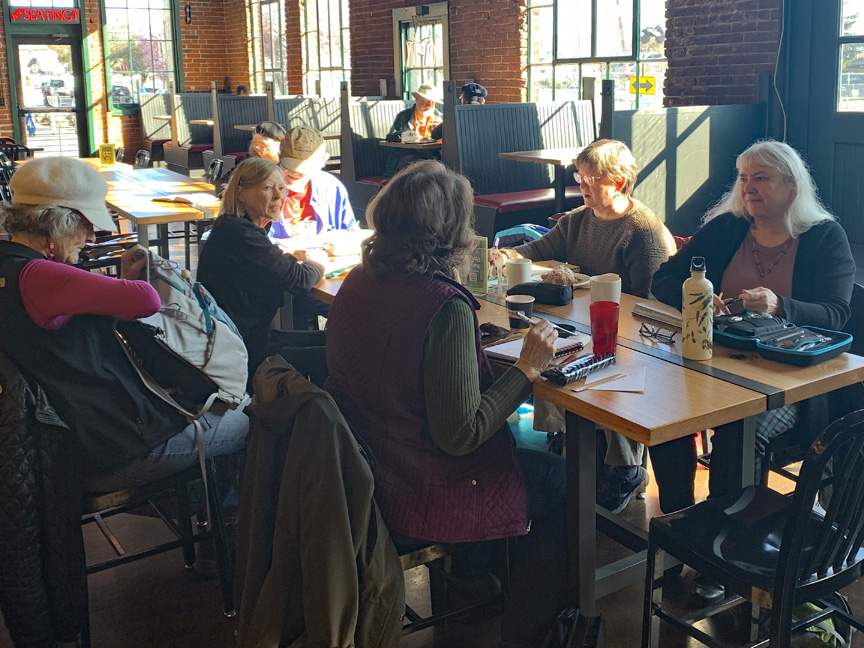 This is a popular place, but we're finding different views here – Sandy, Barb Sh, Laura, Jim, Erik, Bev, Hugh, Daisy, & Danita.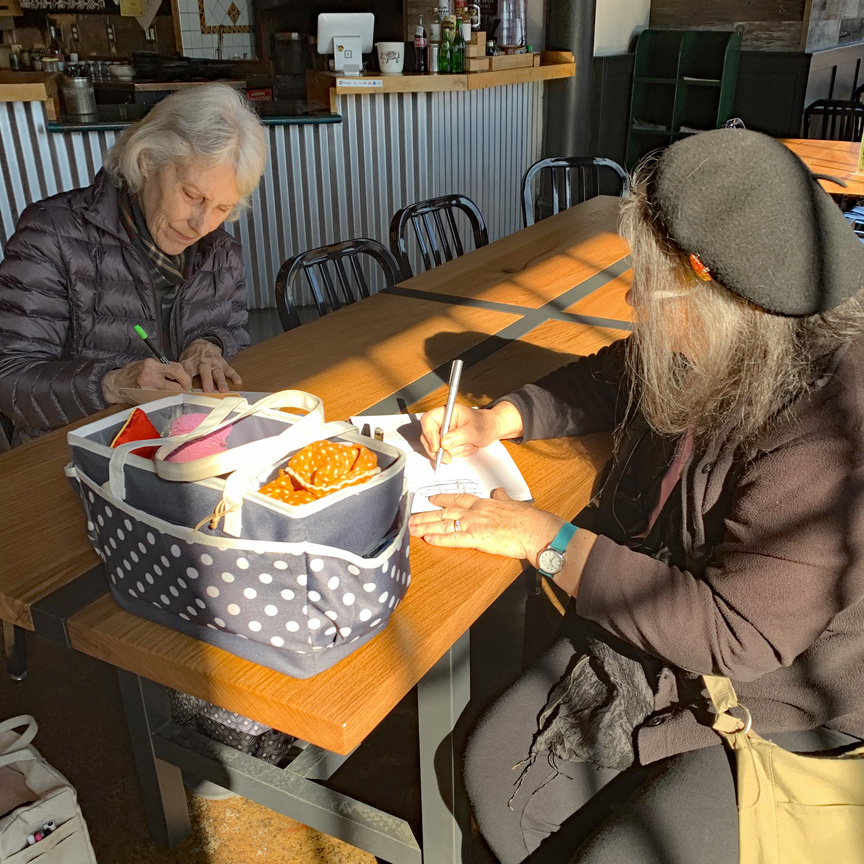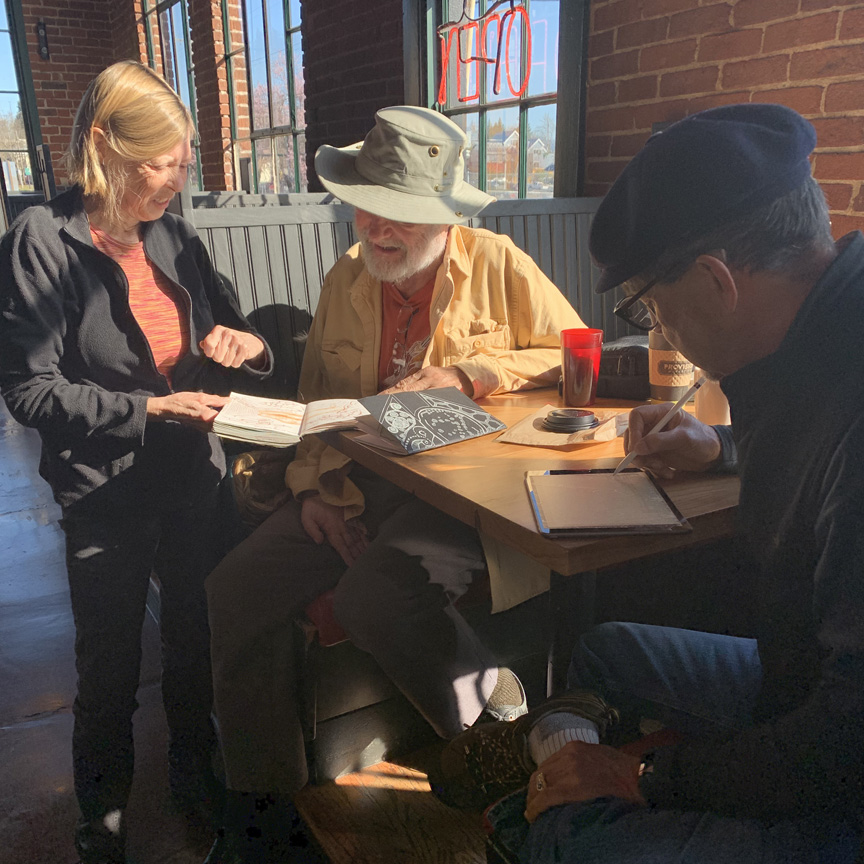 Barb So, Laura; Erik & Hugh; Barb Sh checking things out with Erik.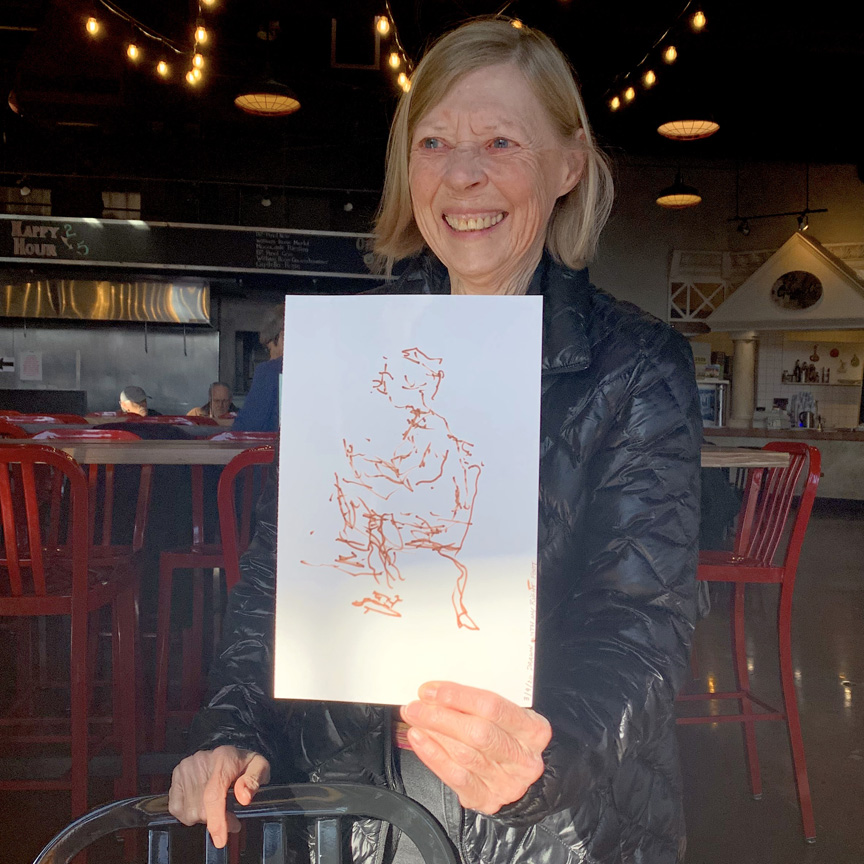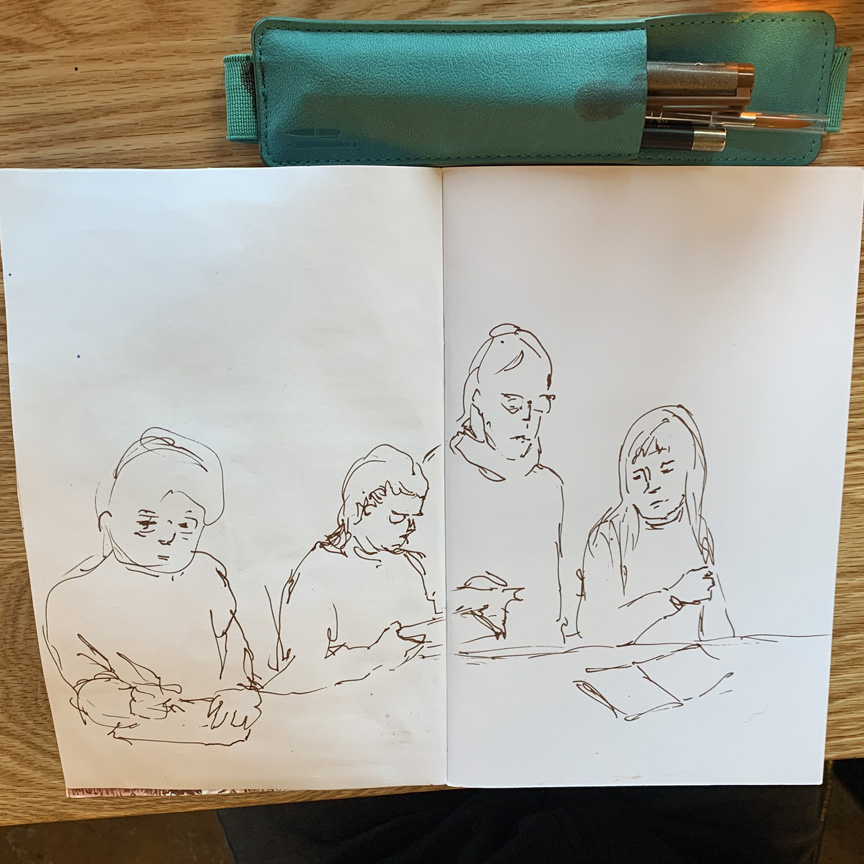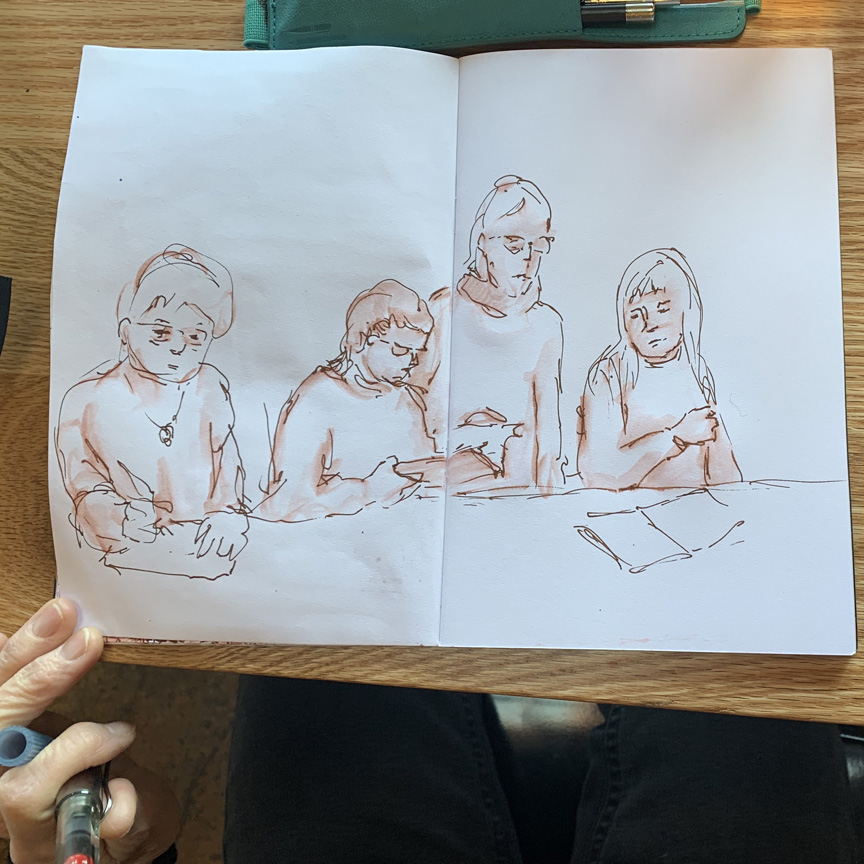 Bill challenged Barb Sh to sketch with her mouth last week, and this week she did it with her right foot! Then a sketch of people here.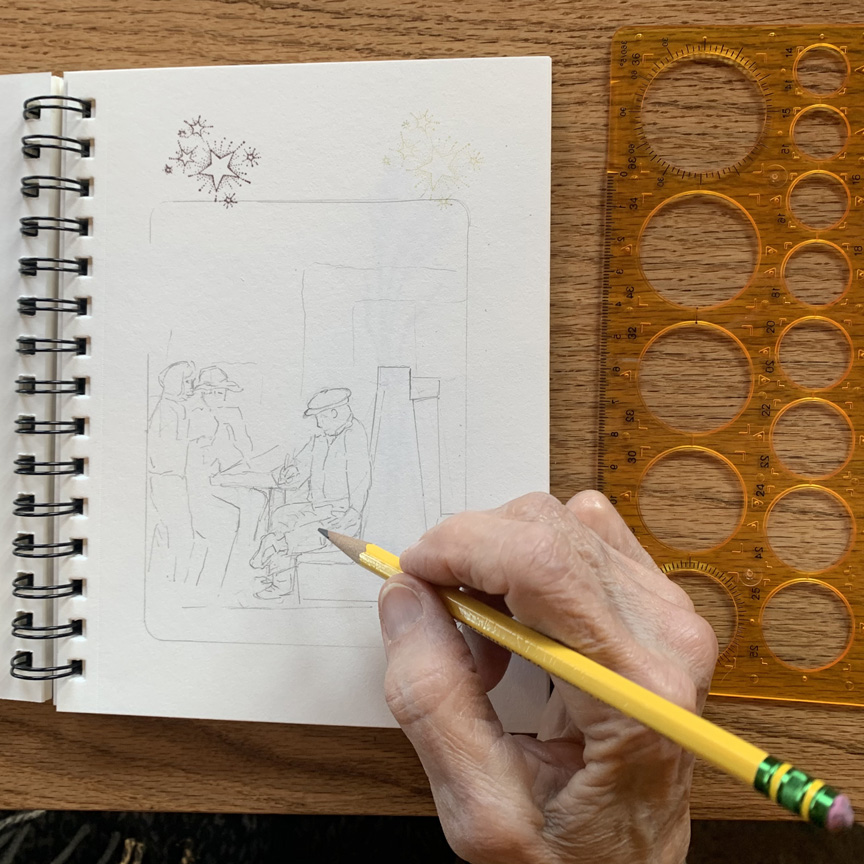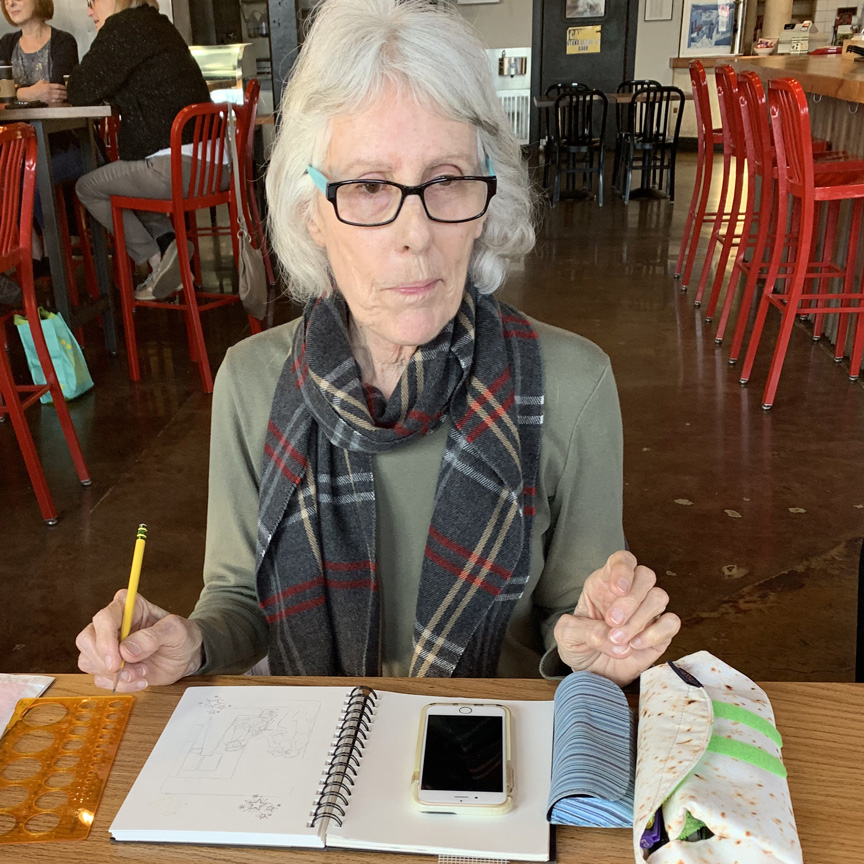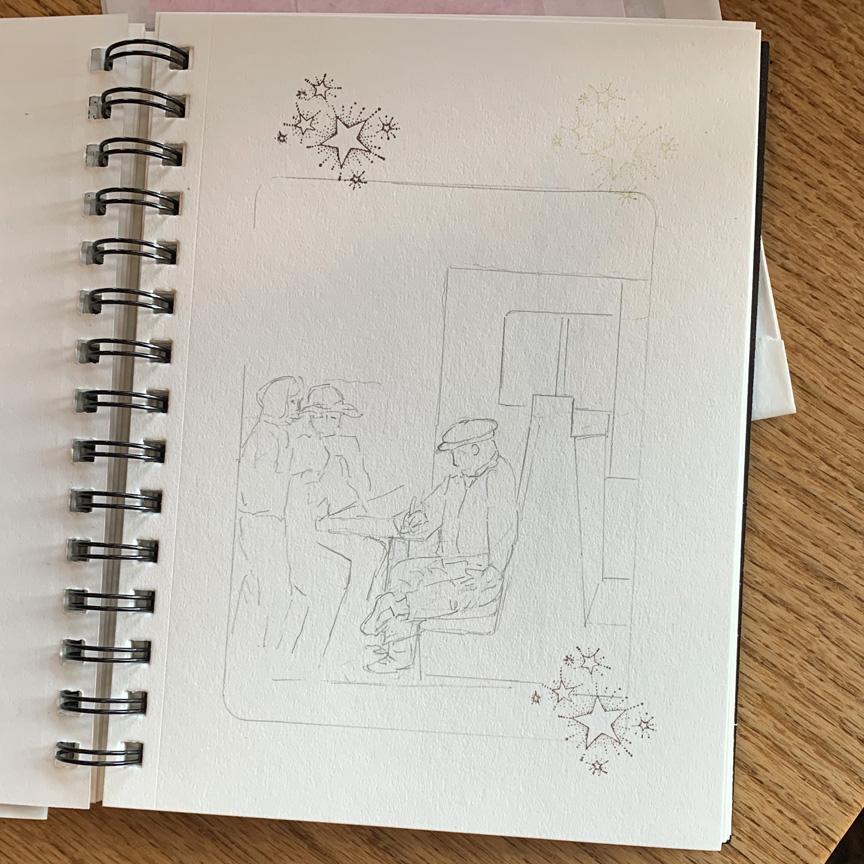 Barb So was sketching people here, too, but got frustrated with Hugh who kept changing positions. Finally, that leg is believable!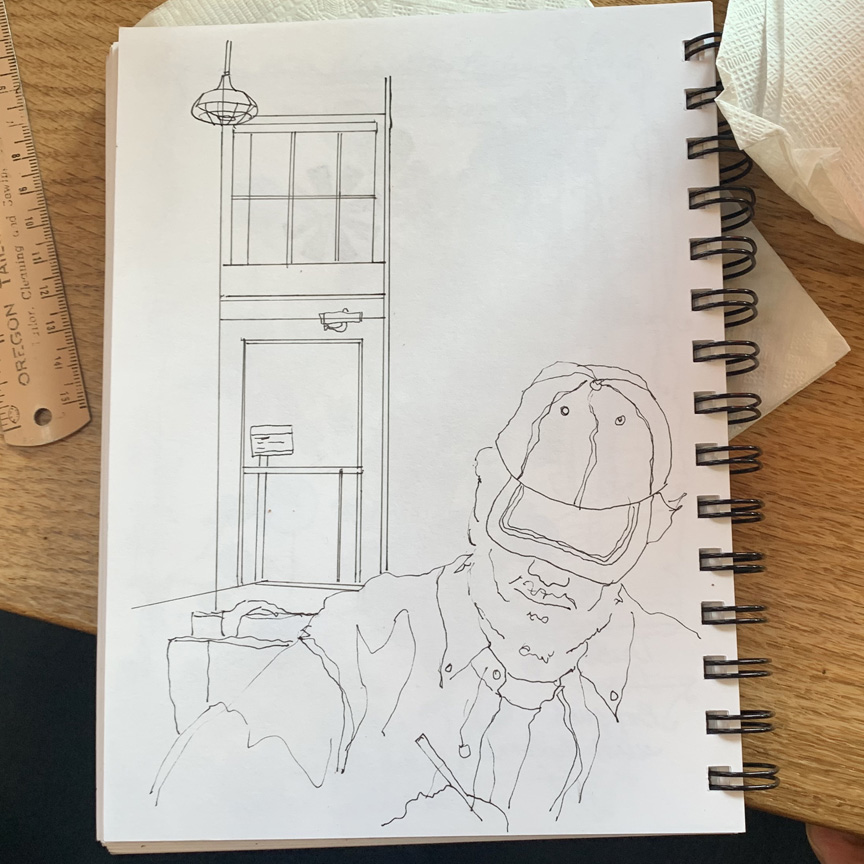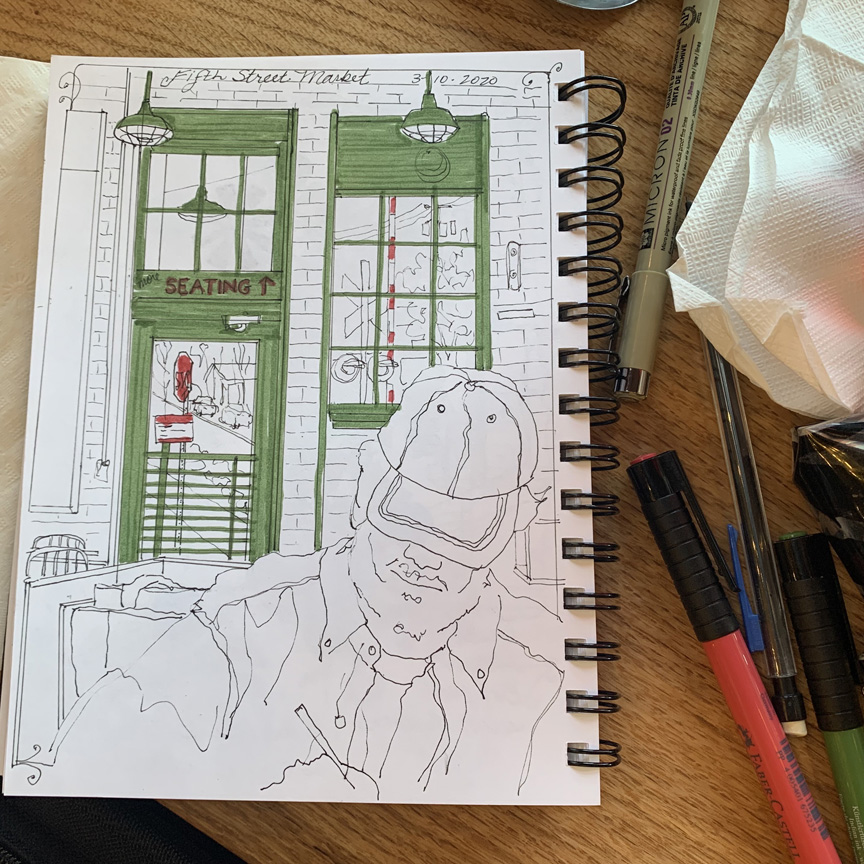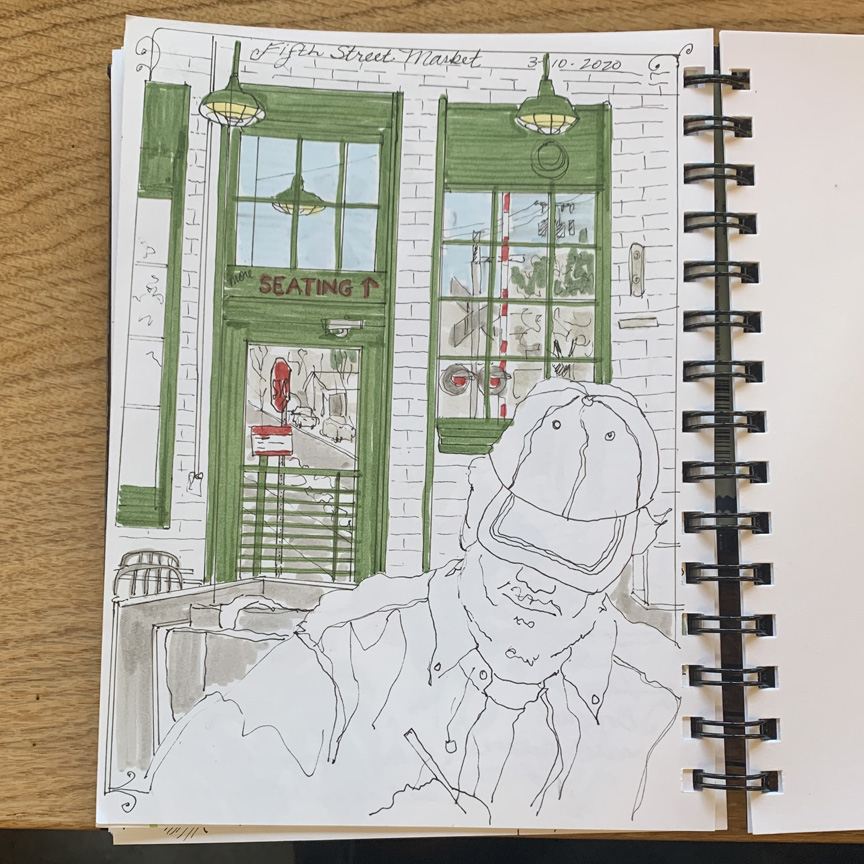 It's going to be hard for us to see Bev leave us, going back to Brookings. We've enjoyed her & her unique design style so much.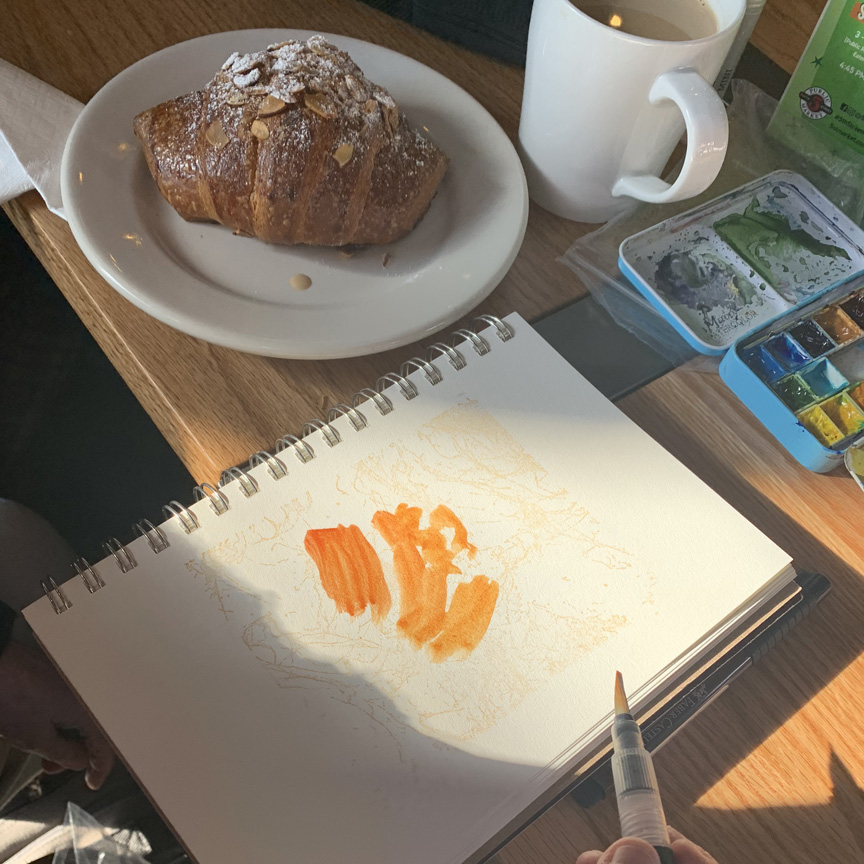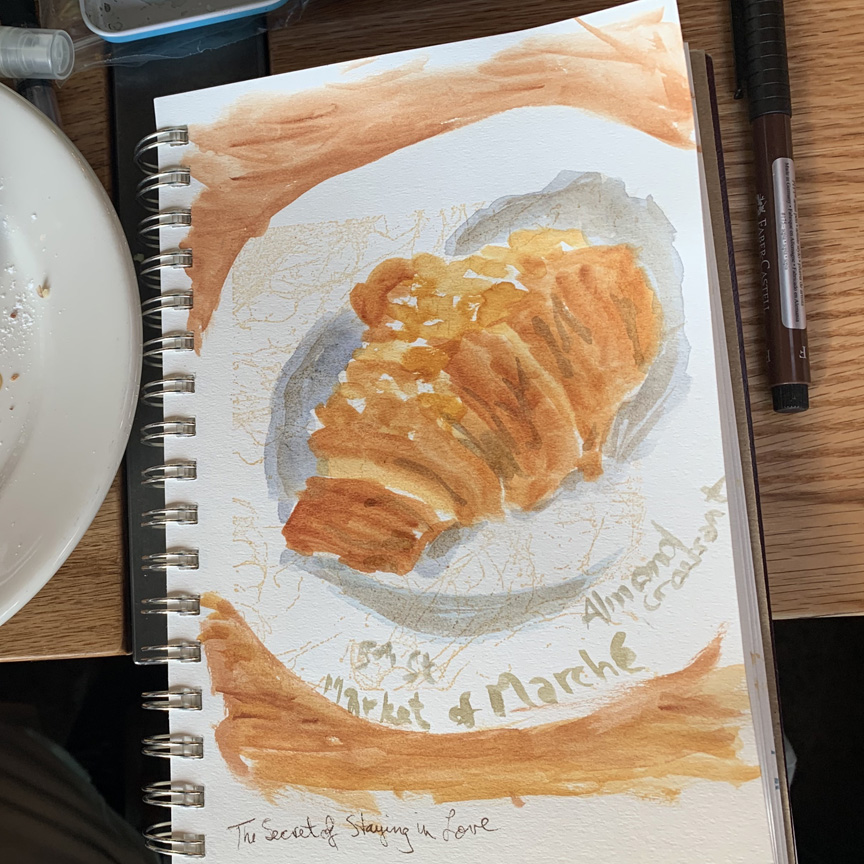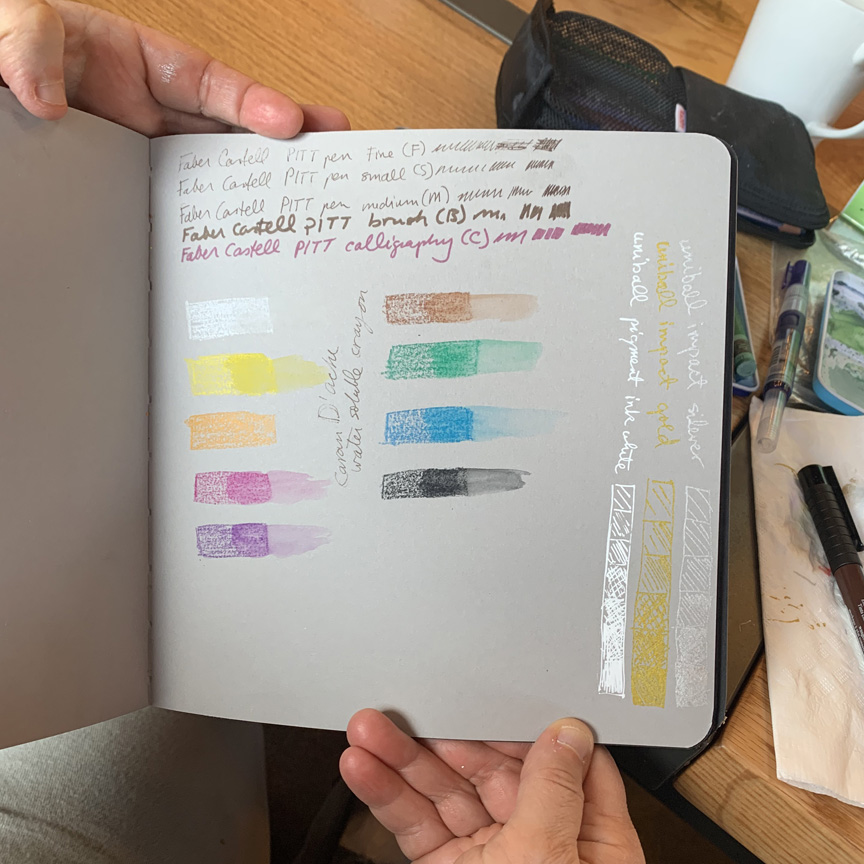 No one was surprised to see Daisy sketching her pastry, but then she showed us her tool test palette on toned paper – what a clever idea!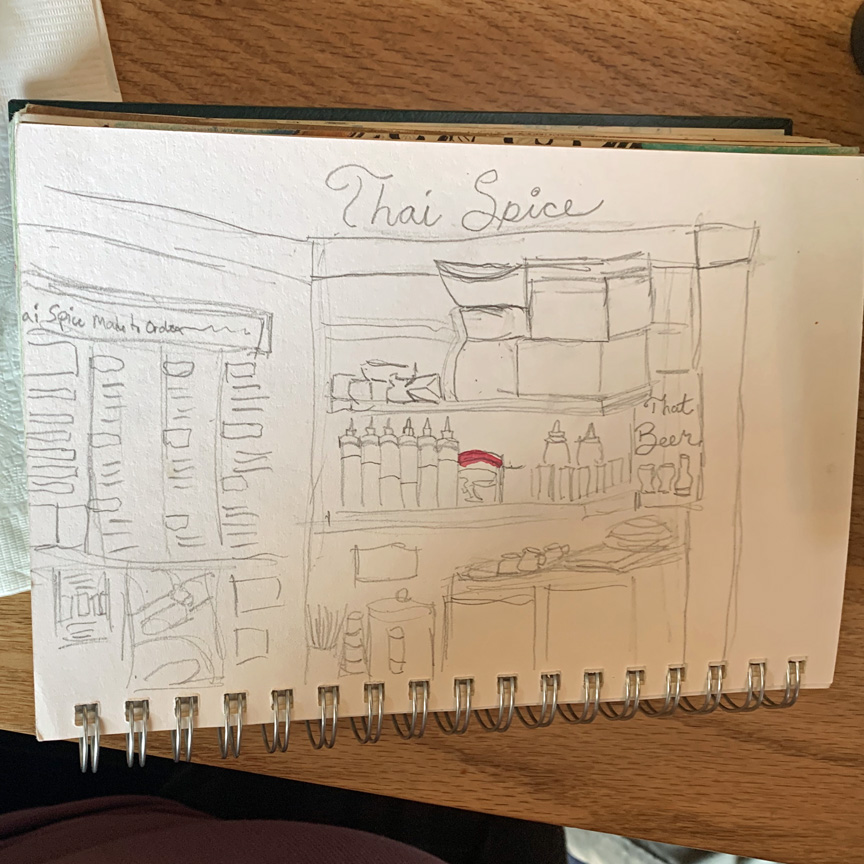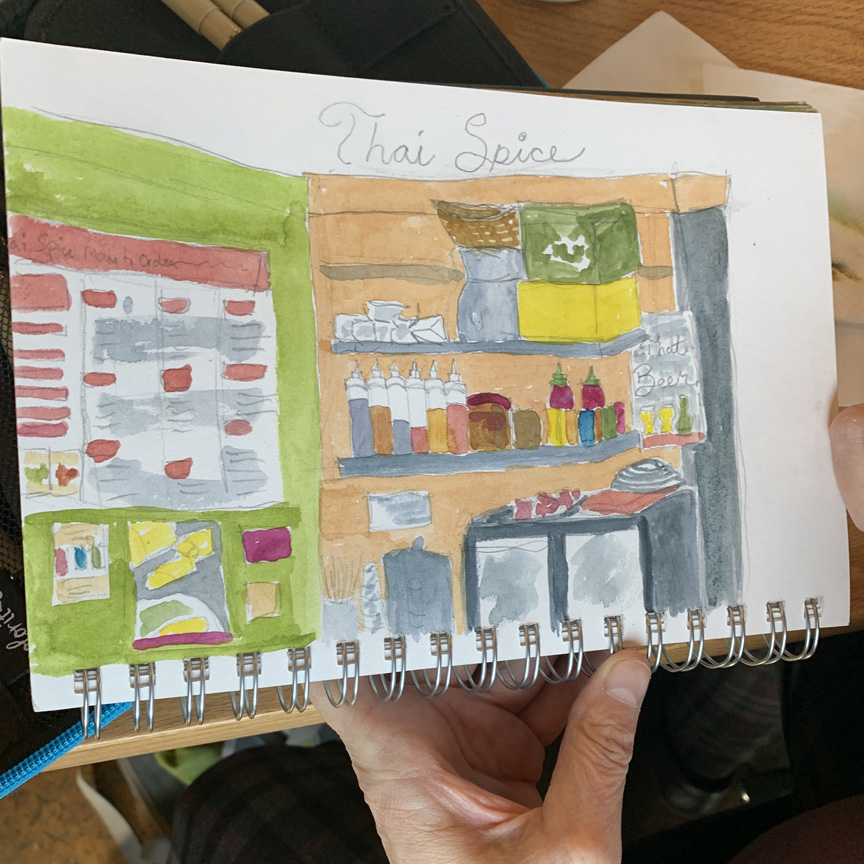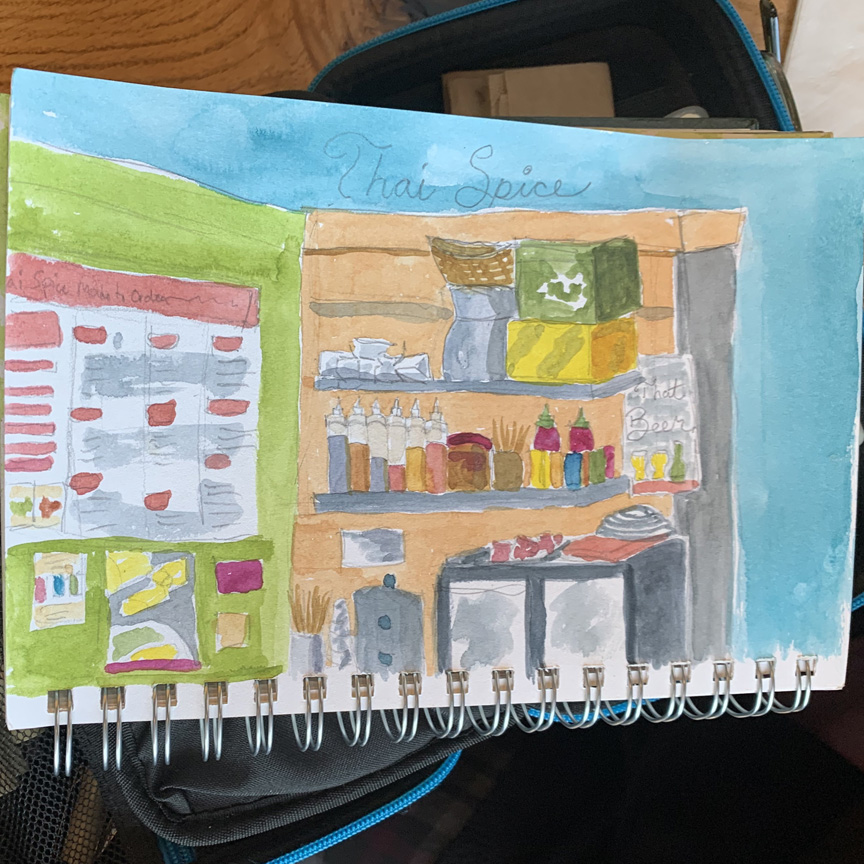 I think Danita has been watching Jim H, here taking on the cafe across from us in all its detail. She said, I added the blue backdrop.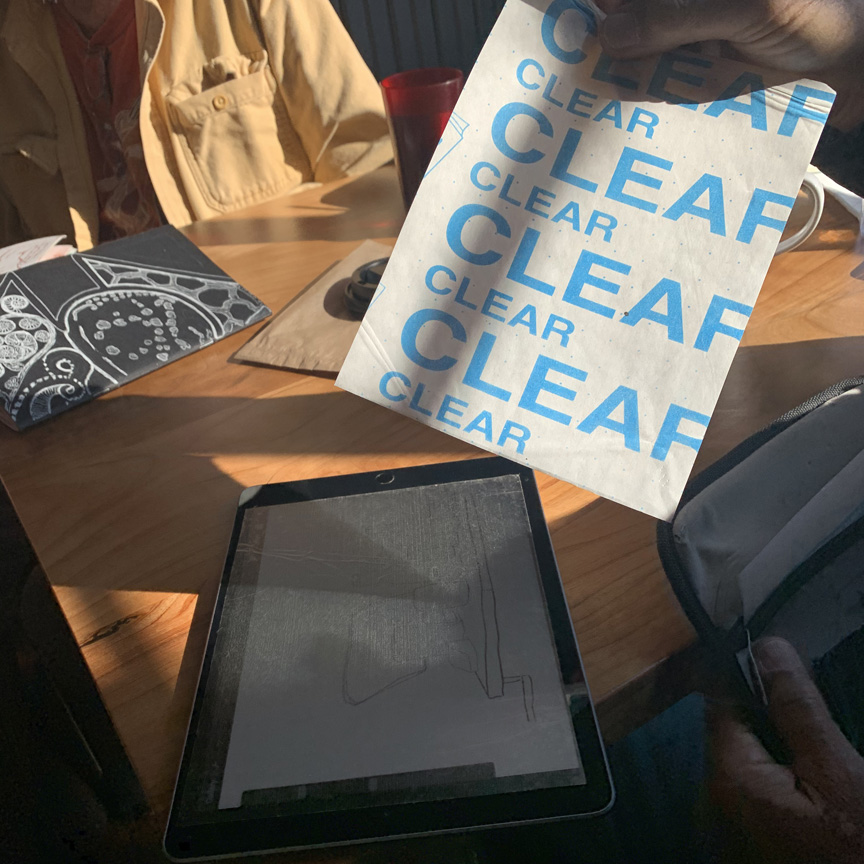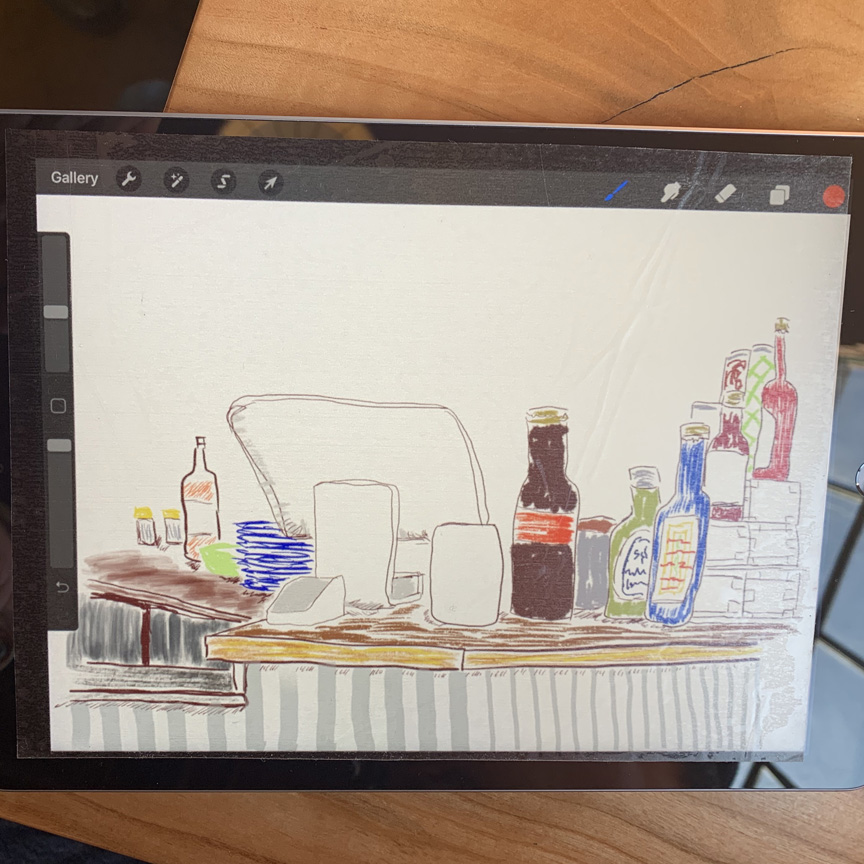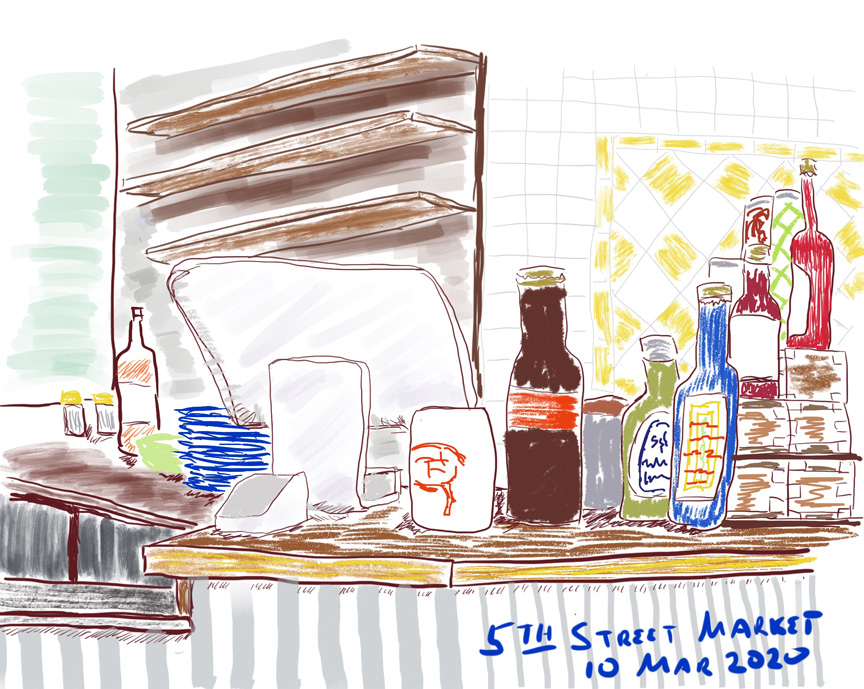 Hugh discovered that if he put a clear adhesive shelf paper on his iPad it gave him "tooth" to sketch on – and here's the result today!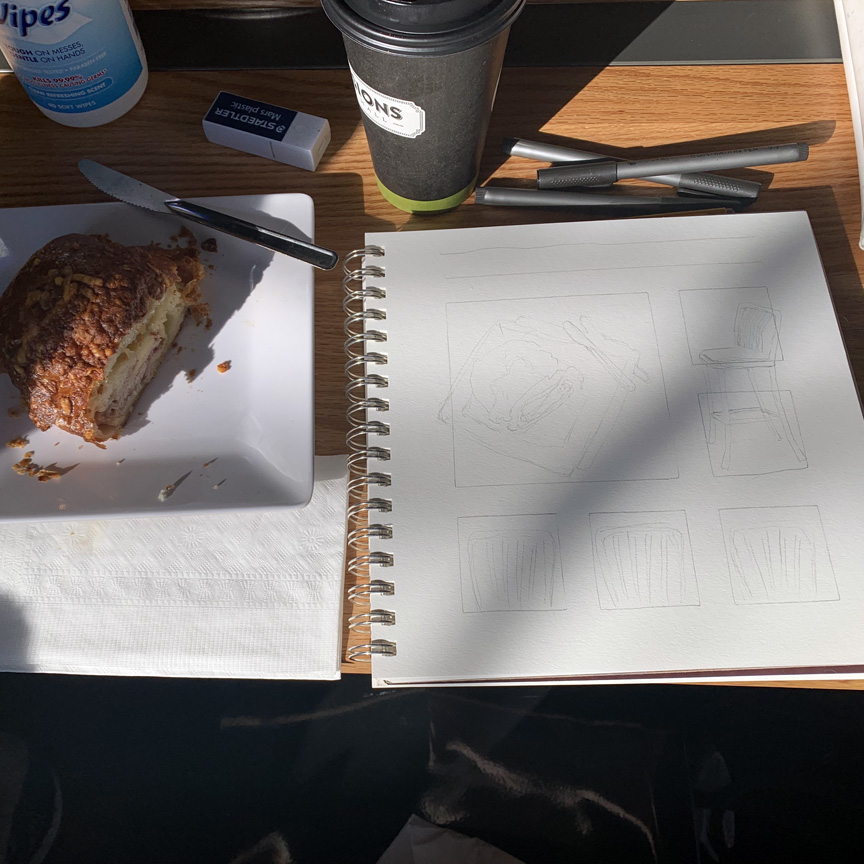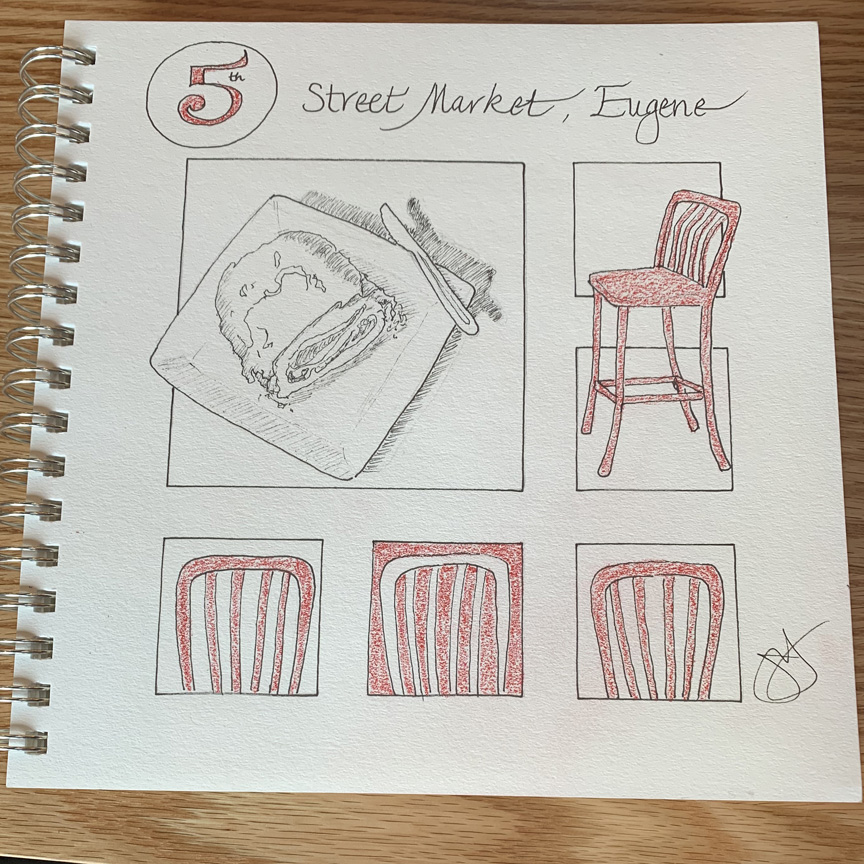 Jane sketched her pastry, and then chairs, chairs, chairs. Doing the design in red, white, & black was fun to do, too.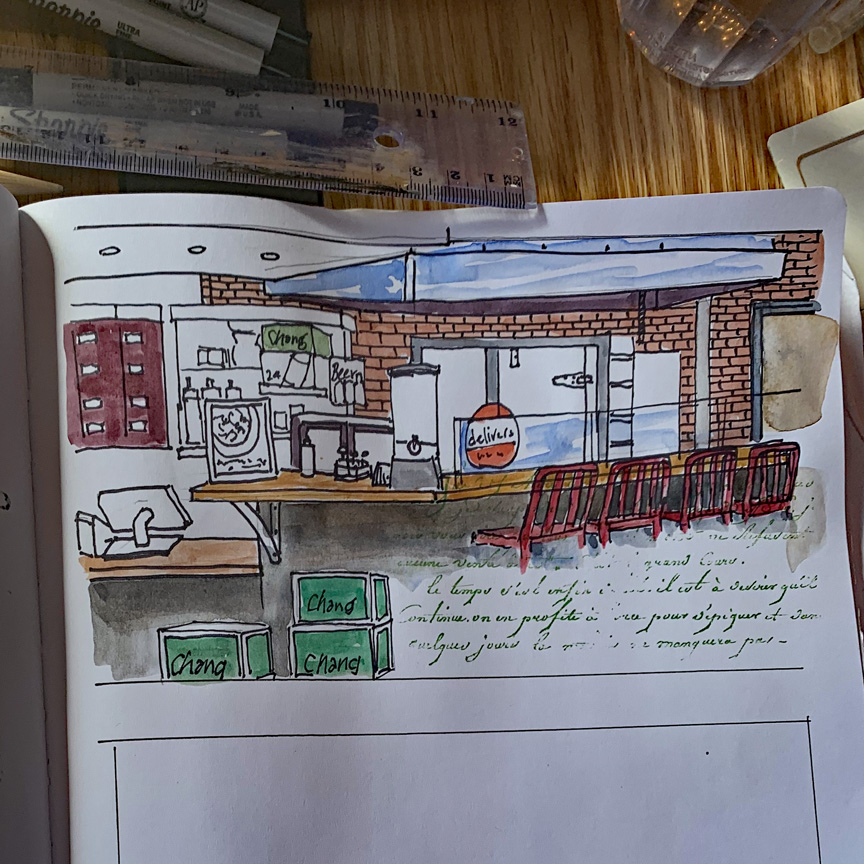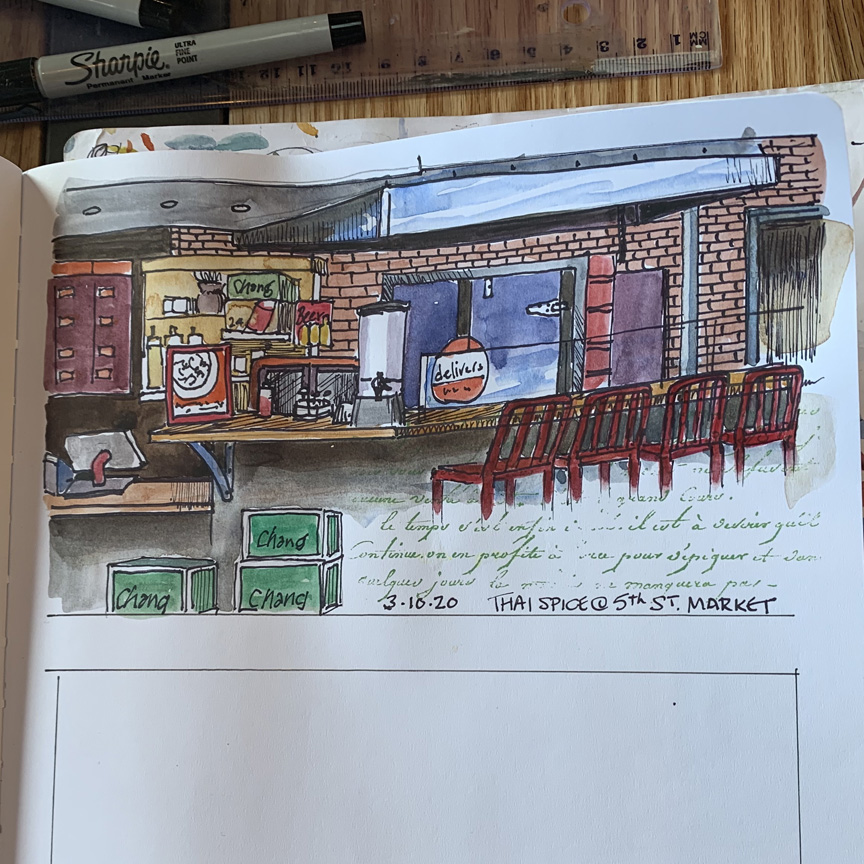 Jim H (remember Jim?) was doing the same scene Danita picked, but at a slightly different angle and style. Love the layered watercolors.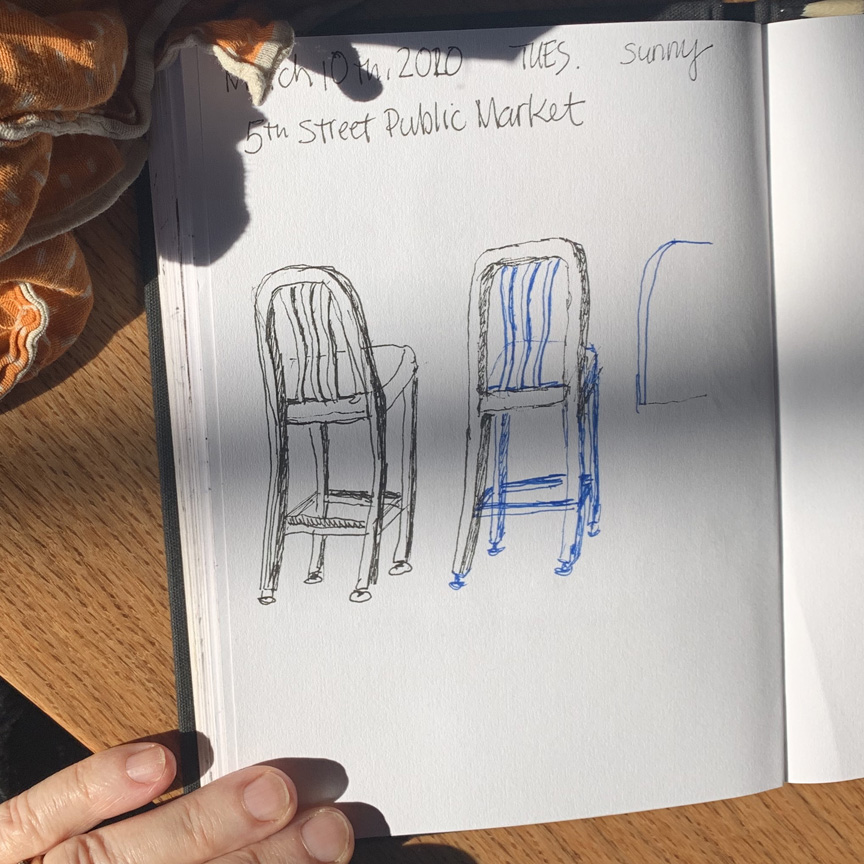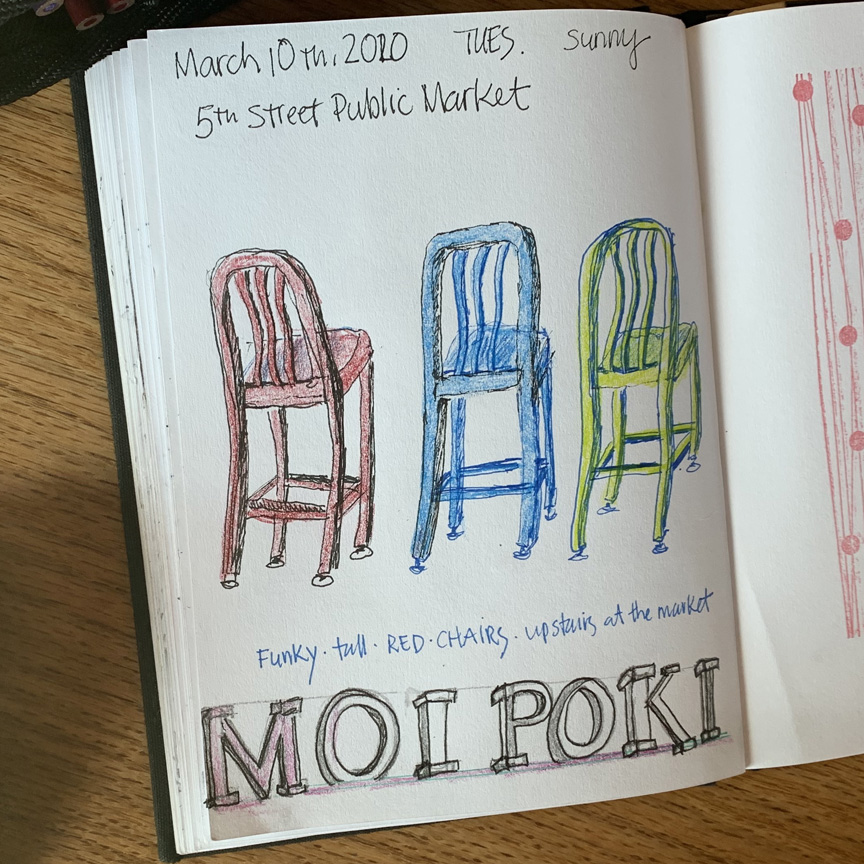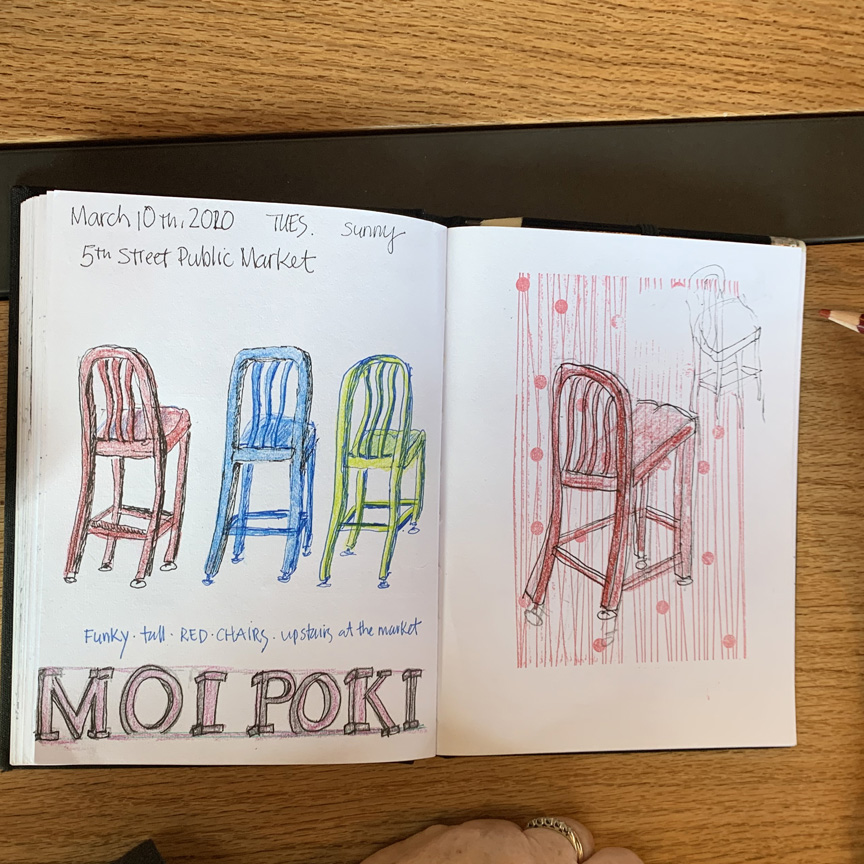 Laura chose the chairs to sketch, too. They're HARD to do, to get the angles right, the perspective. Who'd have thought. Nicely done!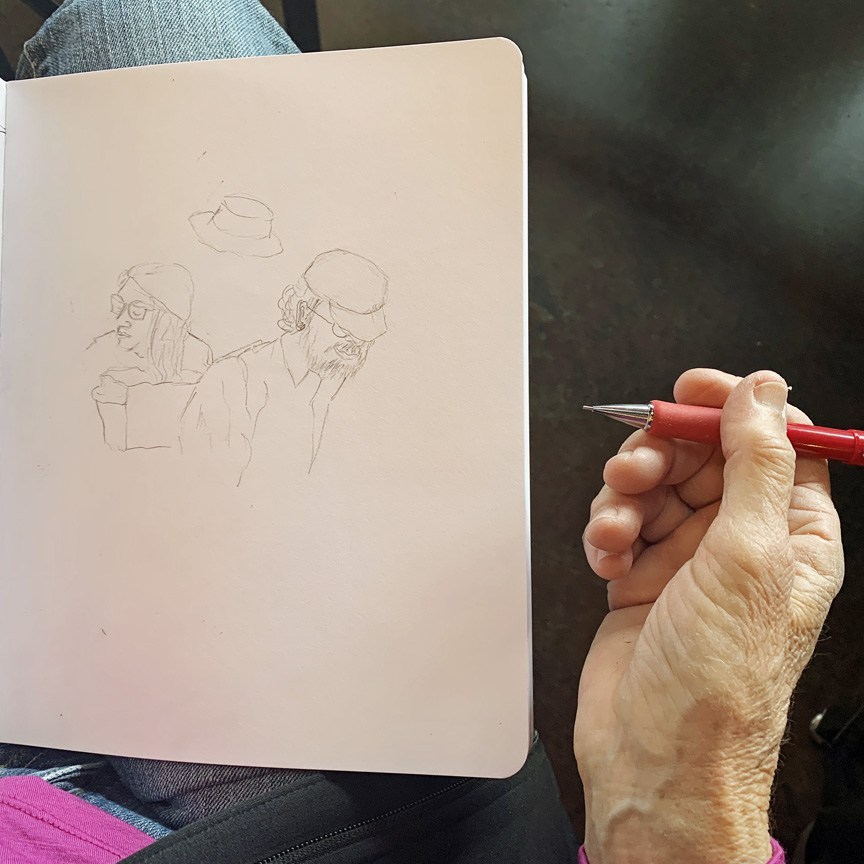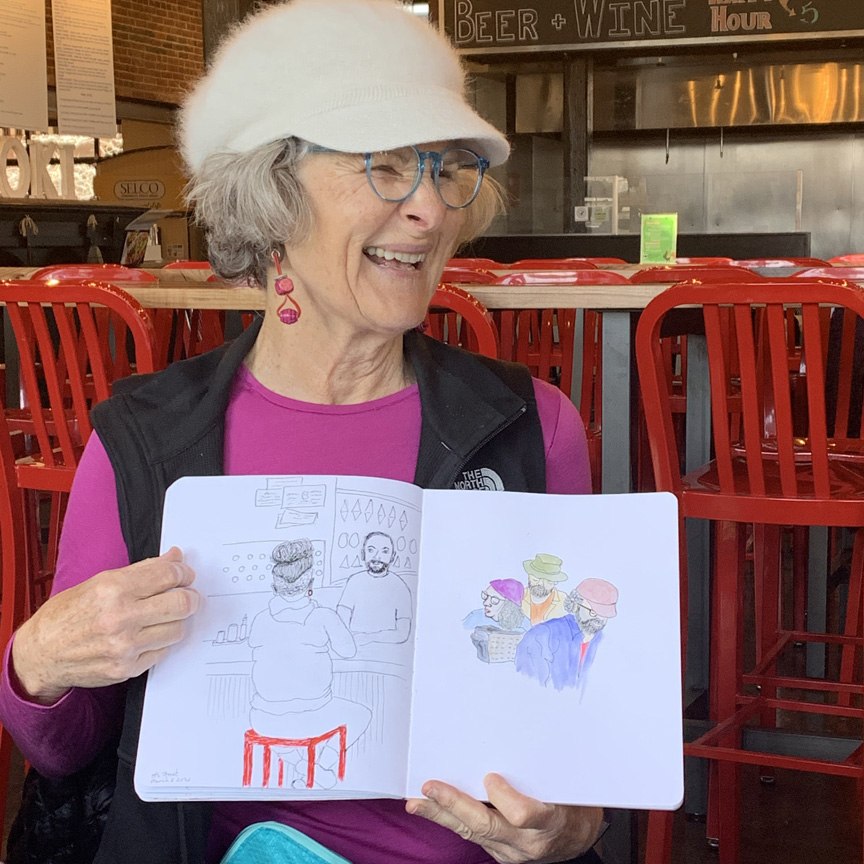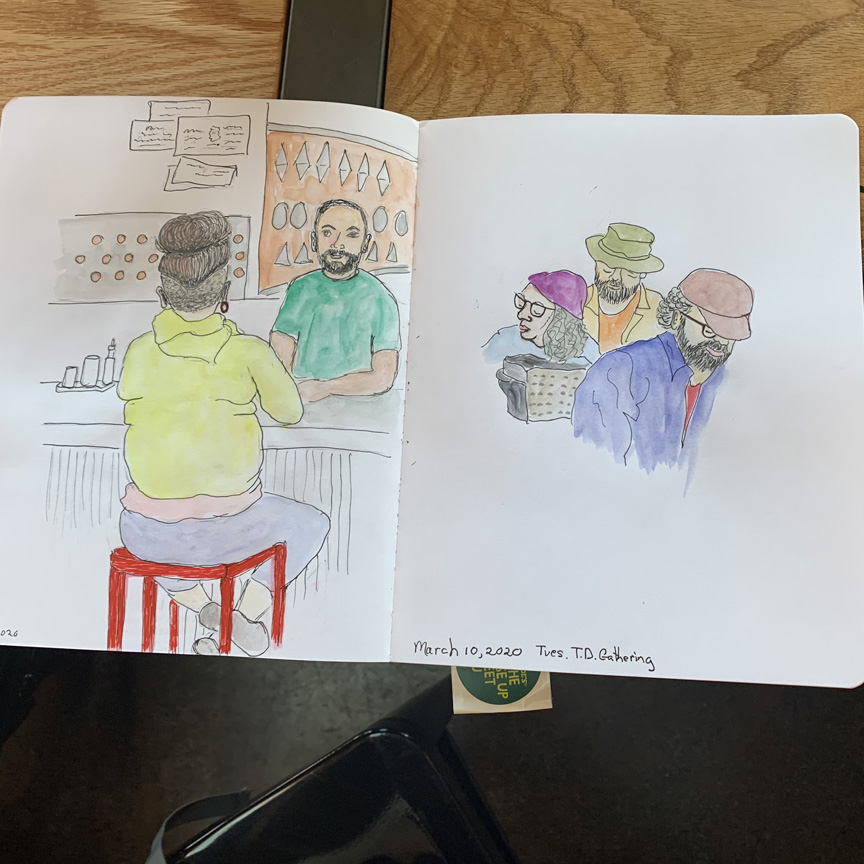 Sandy is having a wonderful time sketching people. What delightful grouping and lively color. Well done, Sandy. Don't stop!