Owen Rose Garden, Eugene, OR
This is our first get-together since the corona virus shut down. We were careful to wear masks, and stay 6′ away from each other.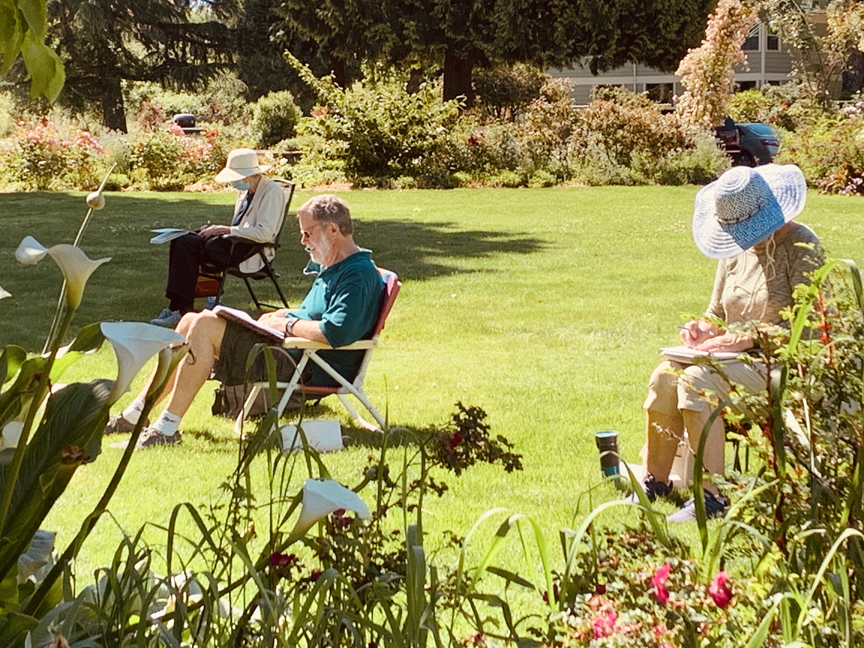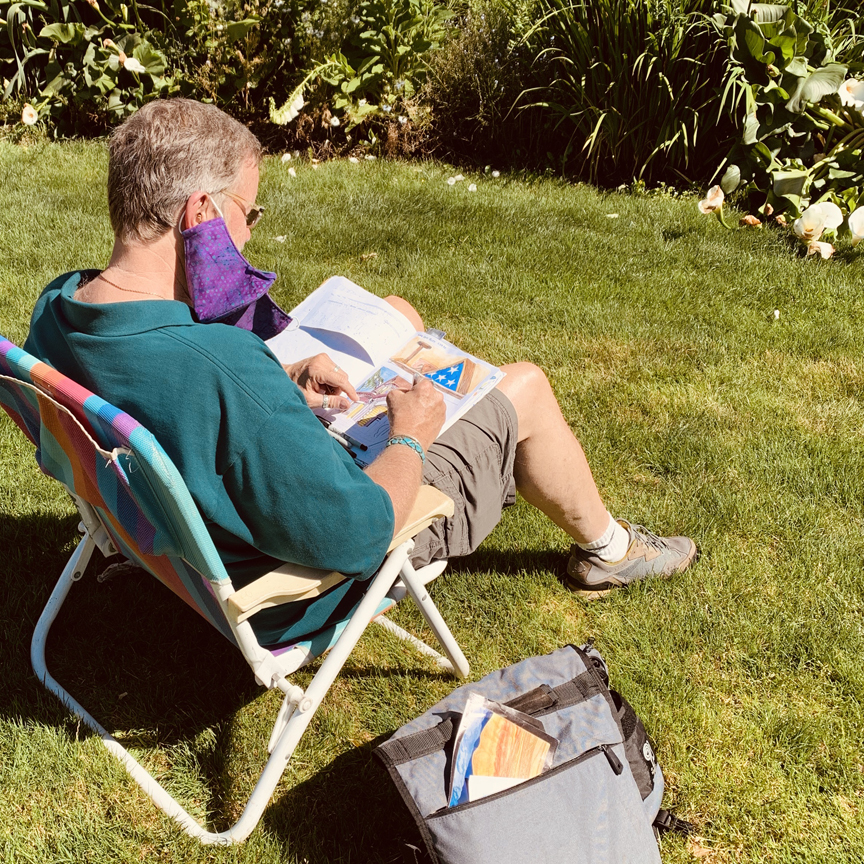 It was hard to take a group photo since we were so spread out. Here are Helga, Jim, & Katie. Then a glimpse of Jim sketching canna lilies.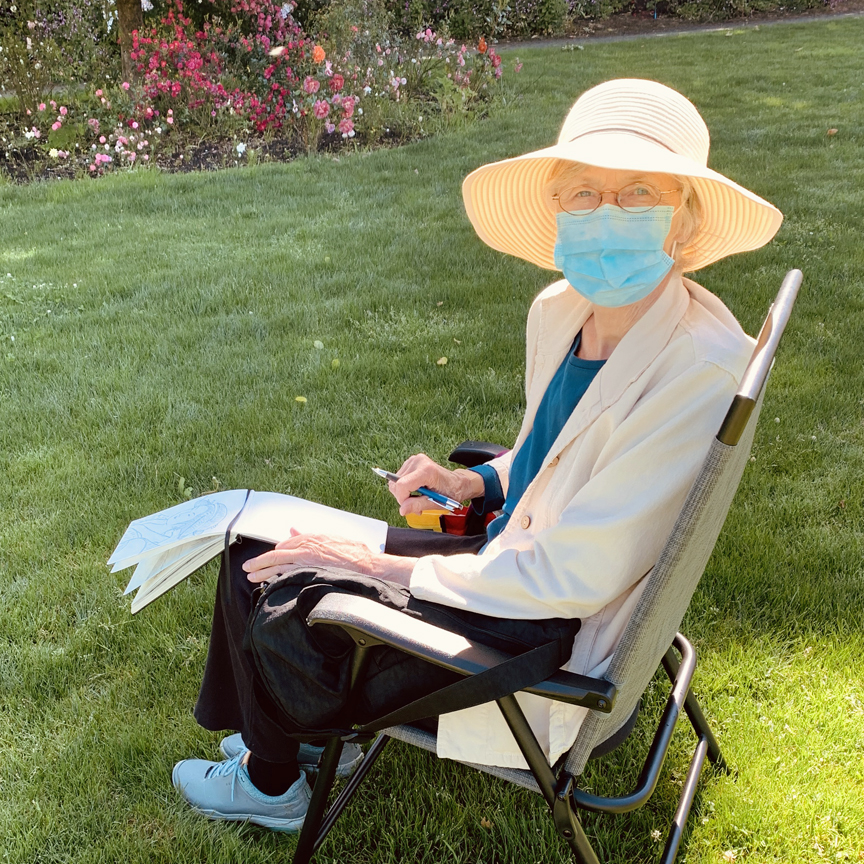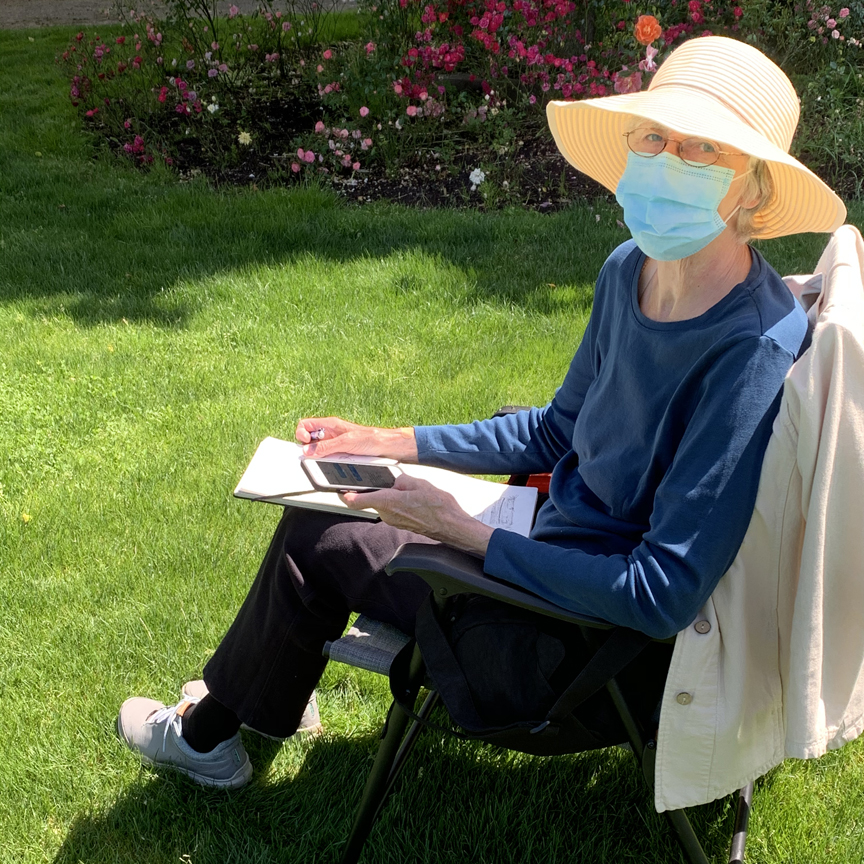 Helga came prepared for the weather – hat, mask, sweater layer. And it did get warmer, perfect for sketching! She did cannas, too.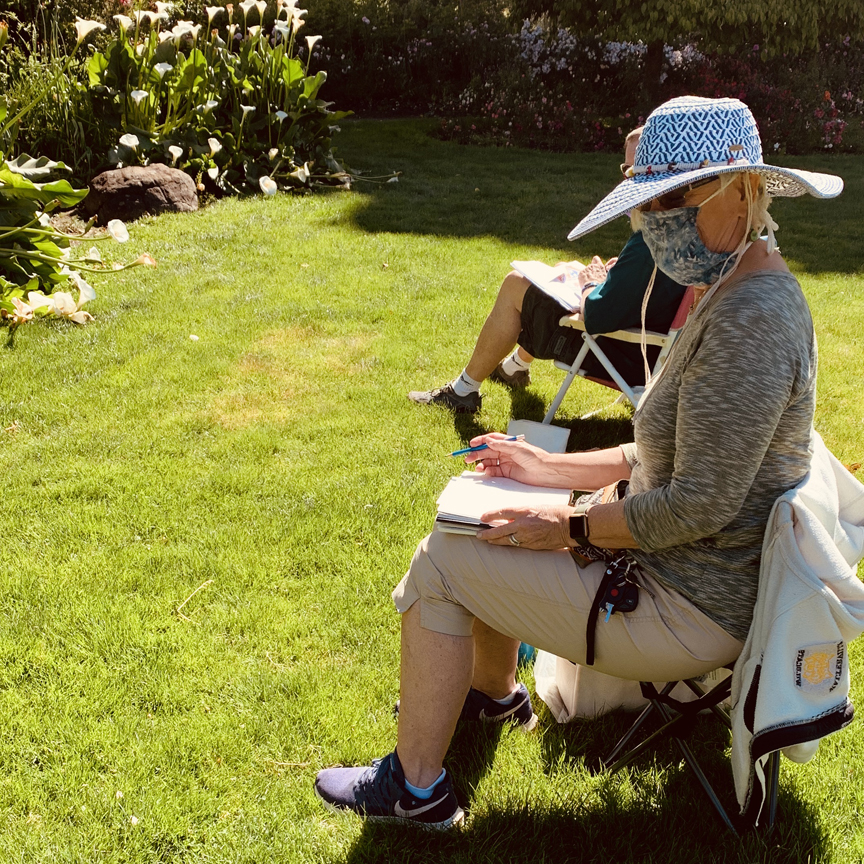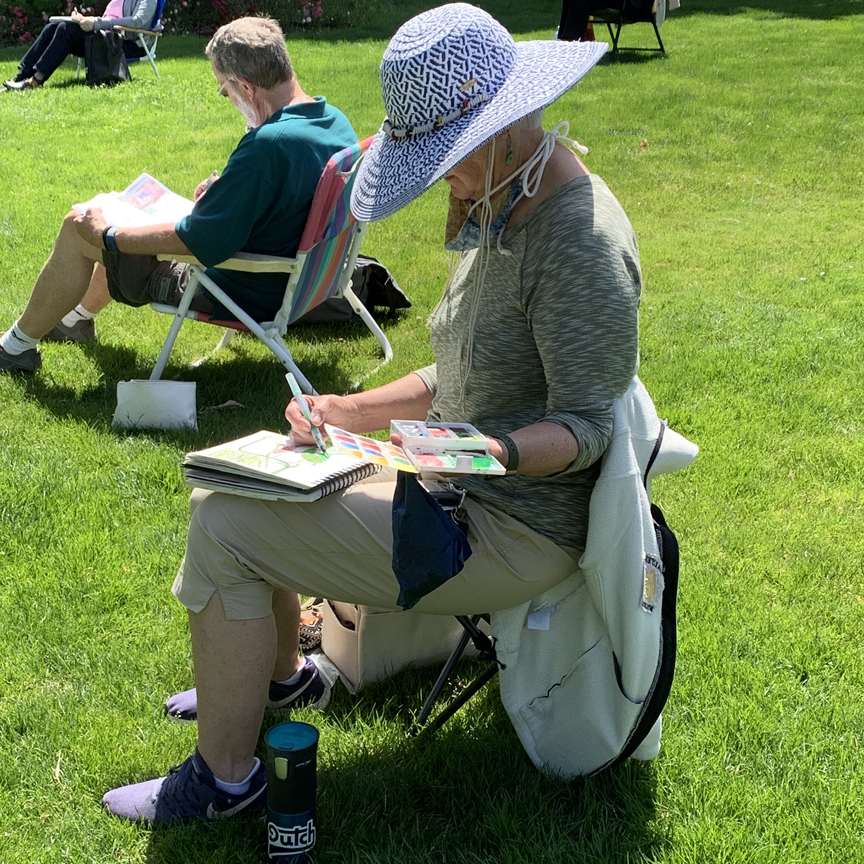 Ah, that moment of deliberation…Katie pauses, then gets right into it with her lovely watercolor treatment. See her work at the end.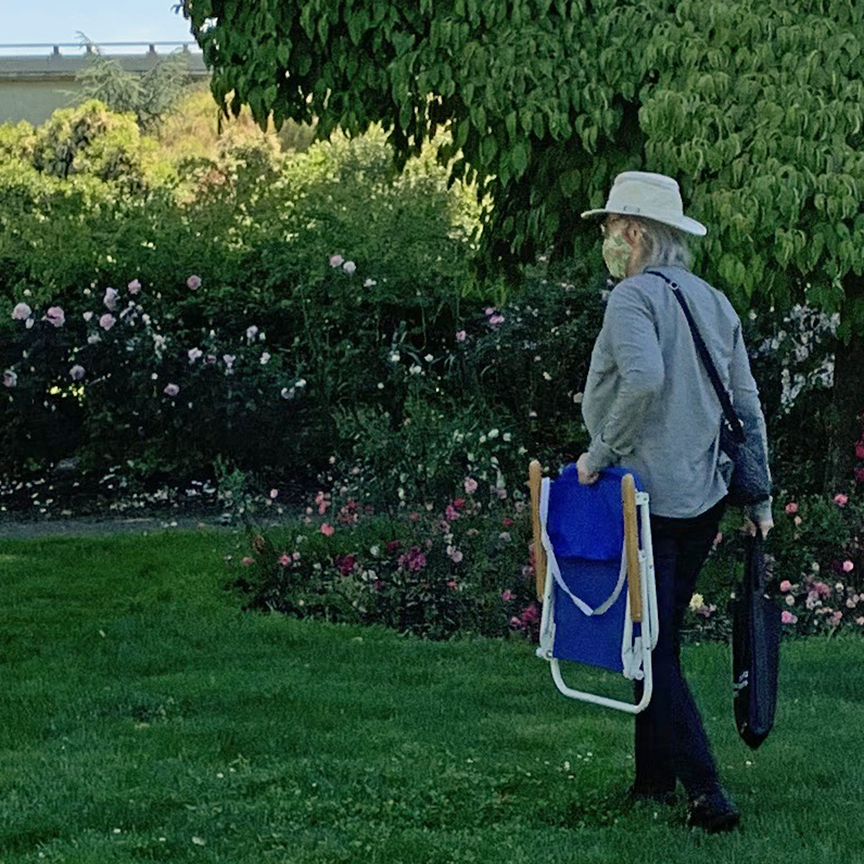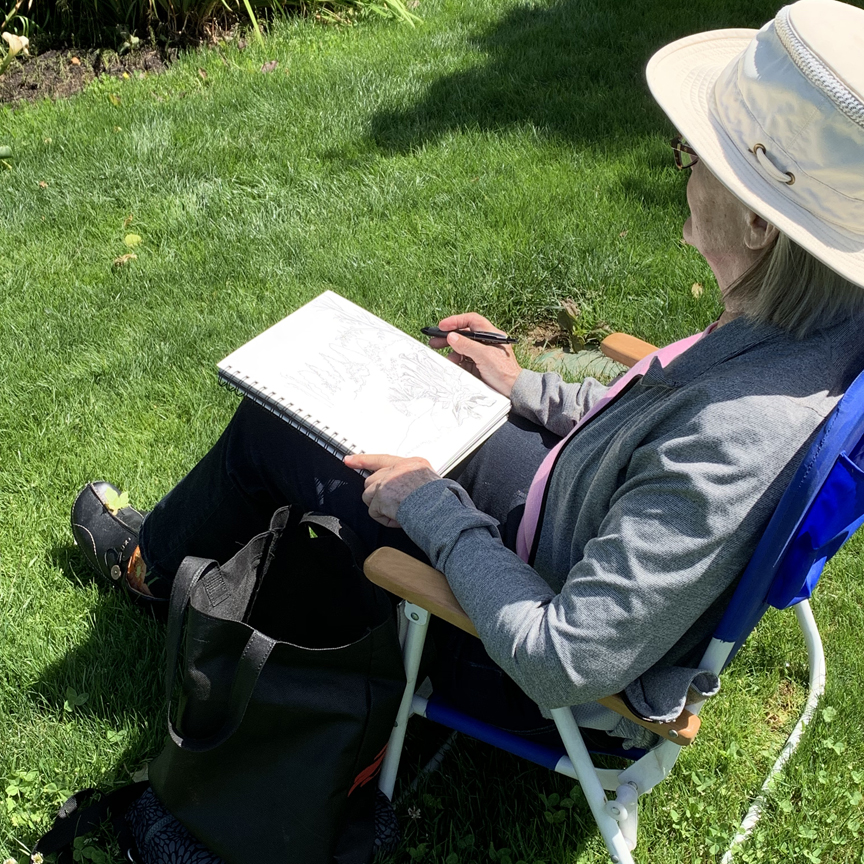 Jackie joined them, and did a nice sketch of the cannas within the garden setting. It's so hard to choose what to draw here!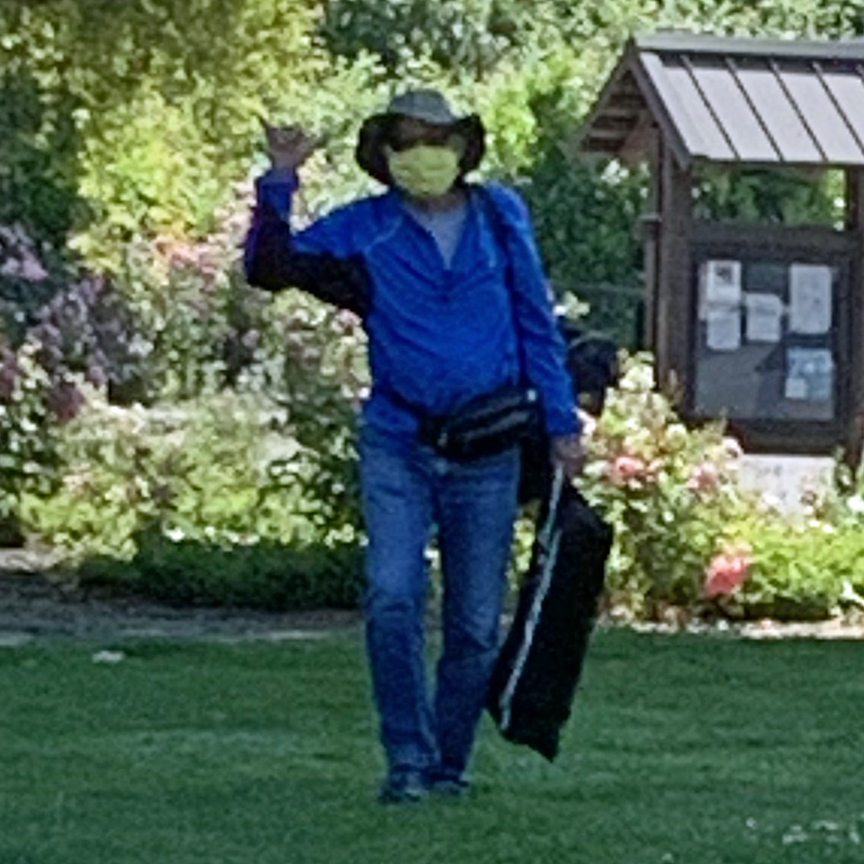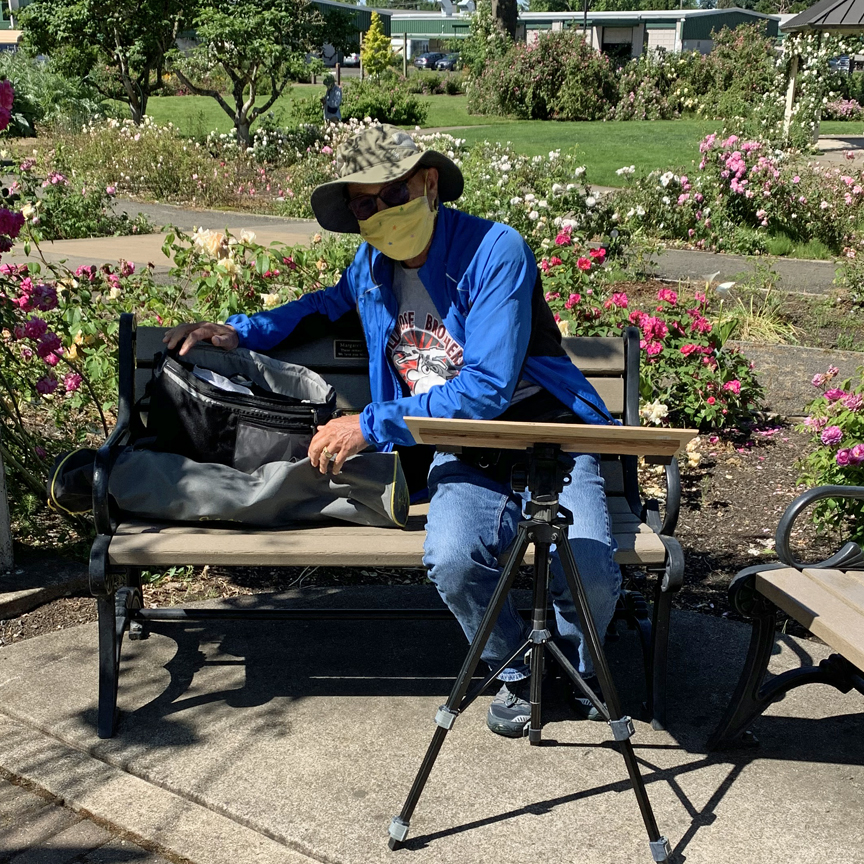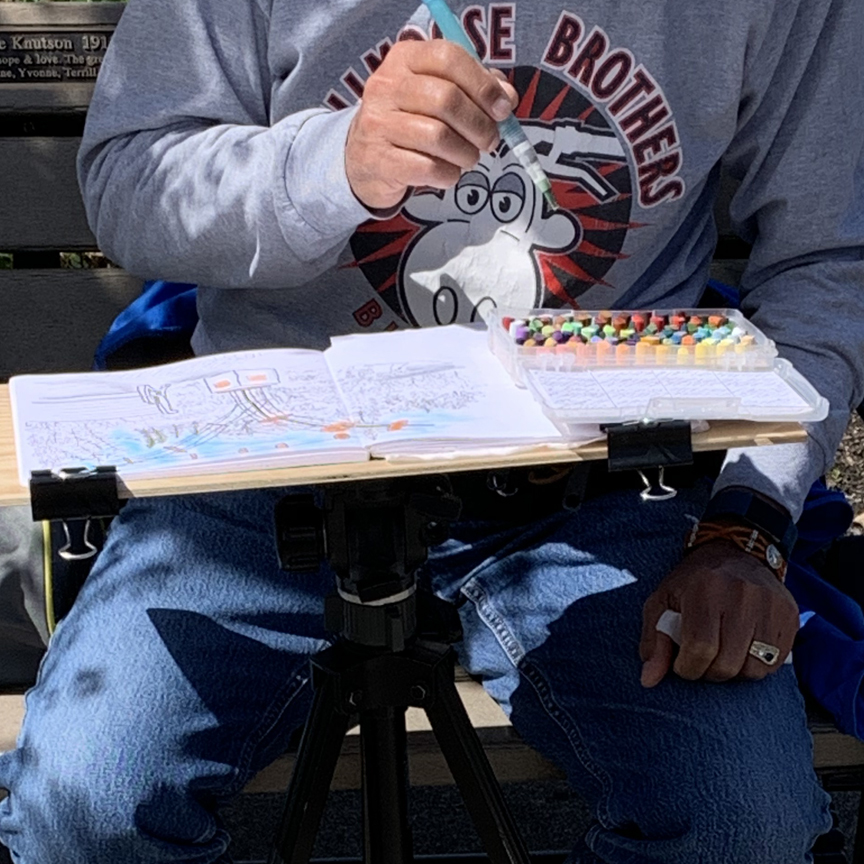 And here's Hugh! He set up his tripod shelf for his sketchbook, got out his clever container of crayons, then it was water brush and on!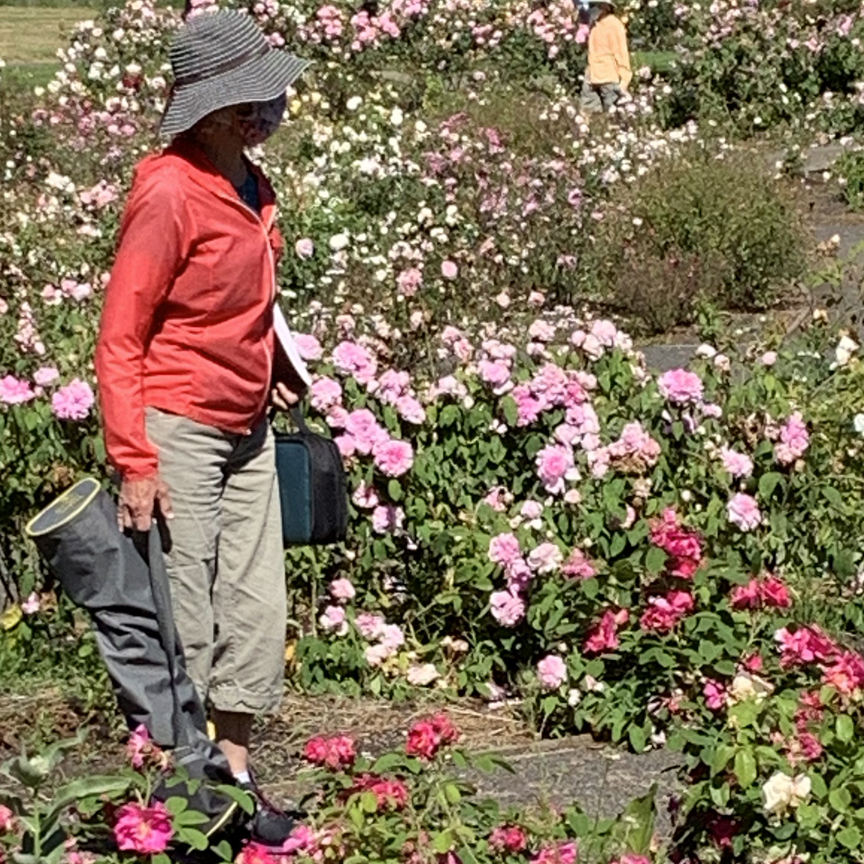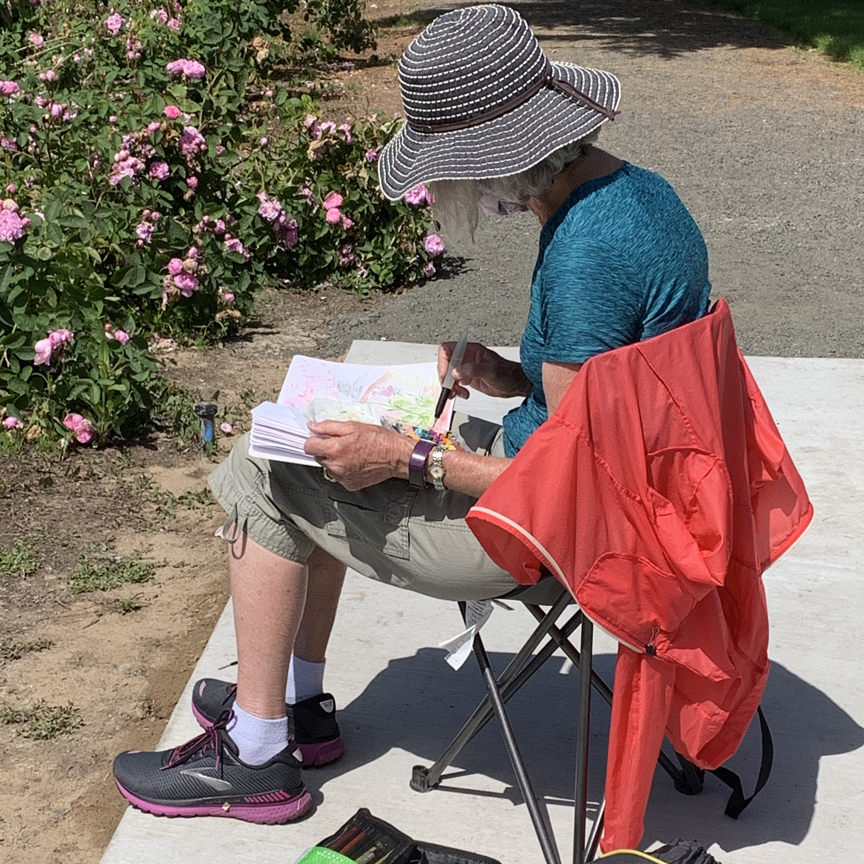 Sandy wandered on through one of the rose beds before settling down to do her sketch. It's so great to be back with one another!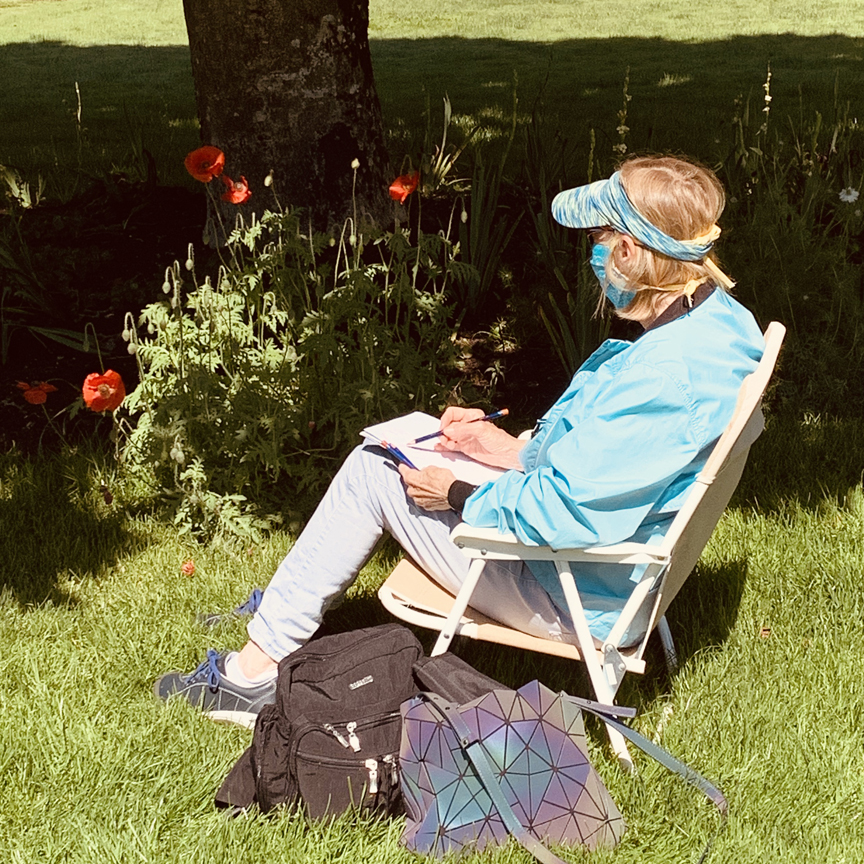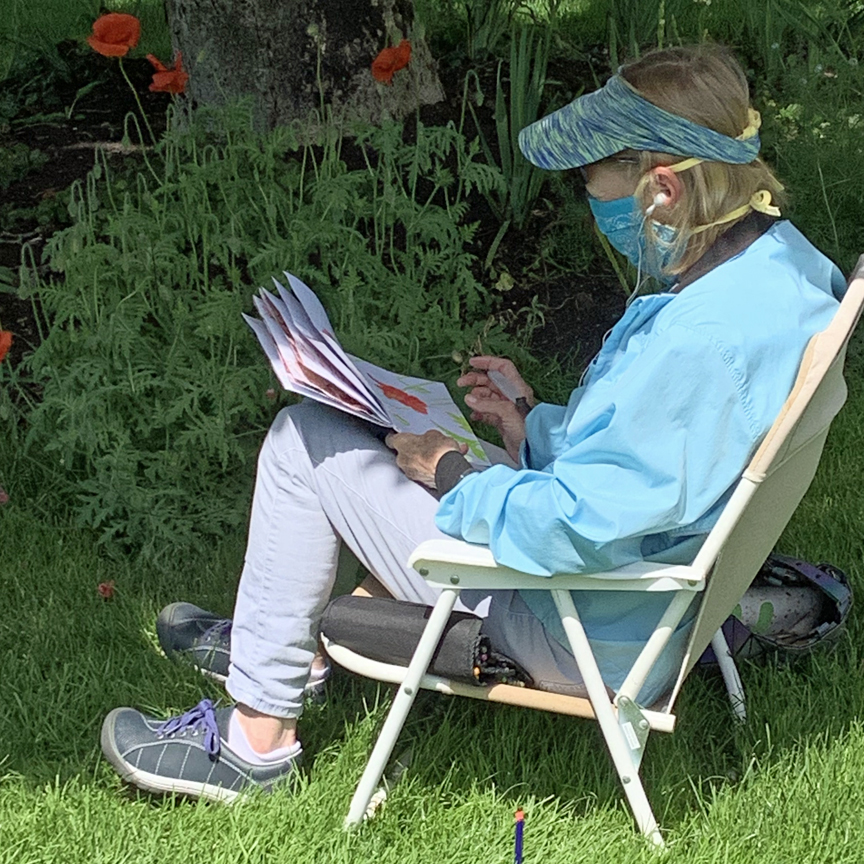 Barb Sh found a cluster of red oriental poppies, and did she have fun sketching them. Look for her sketchbook painting at the end.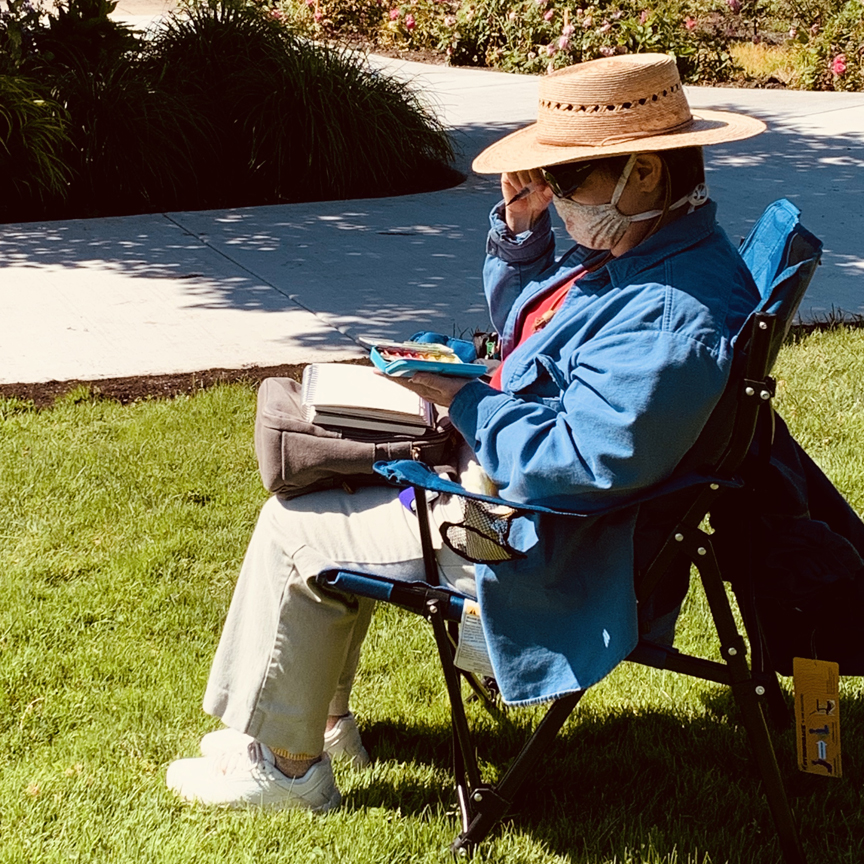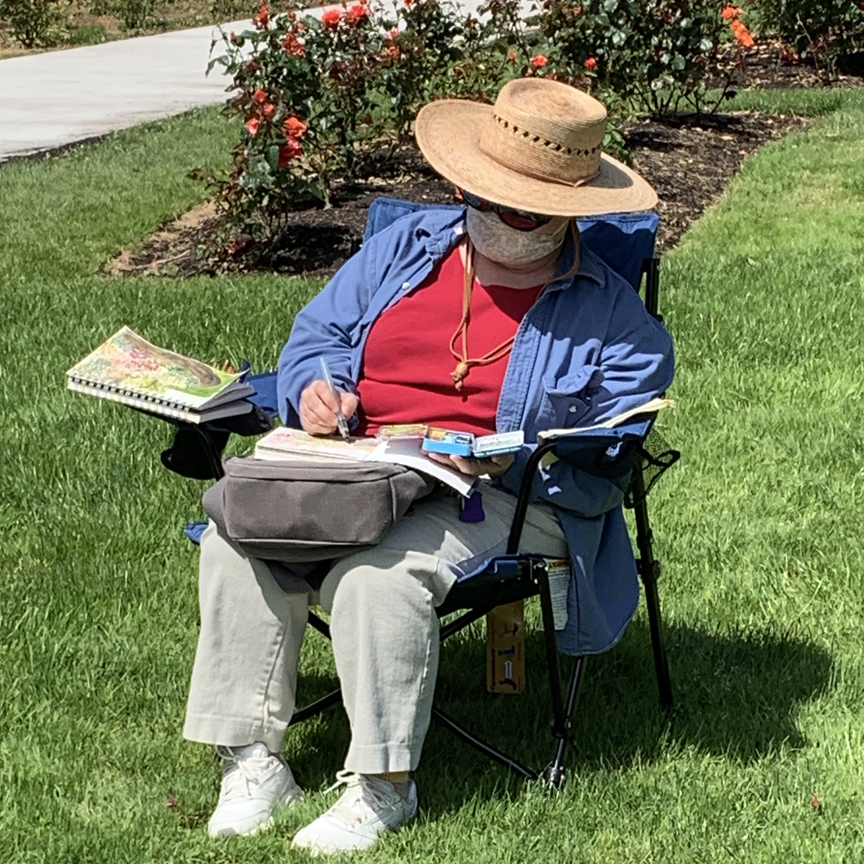 Daisy loved sketching here so much she did two sketches! Her sketches just burst with color, very fitting!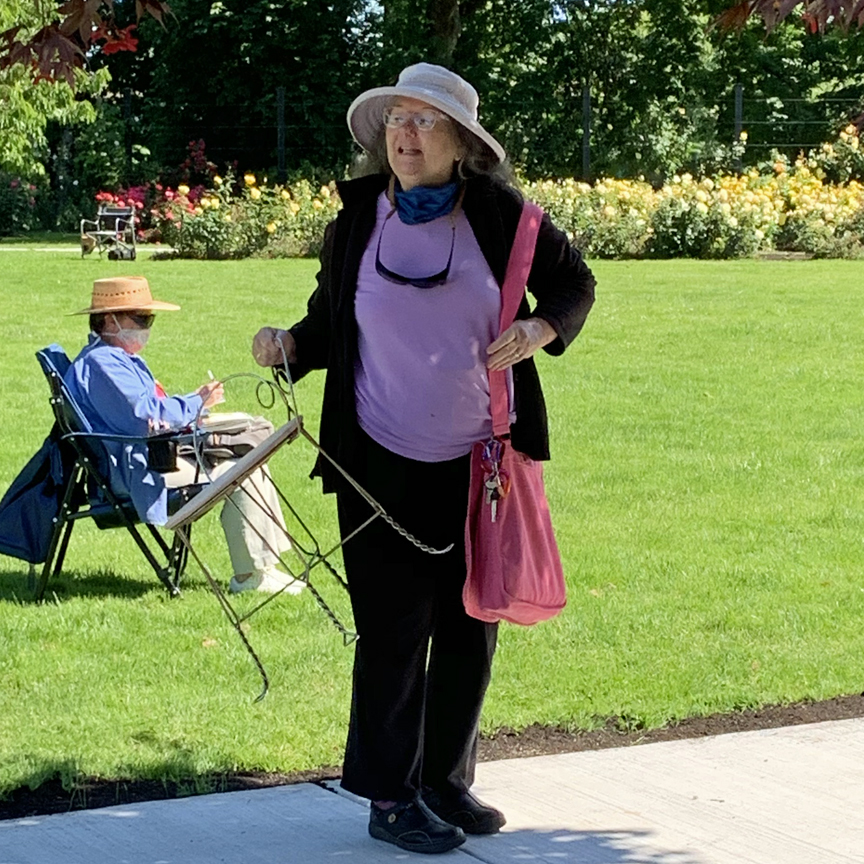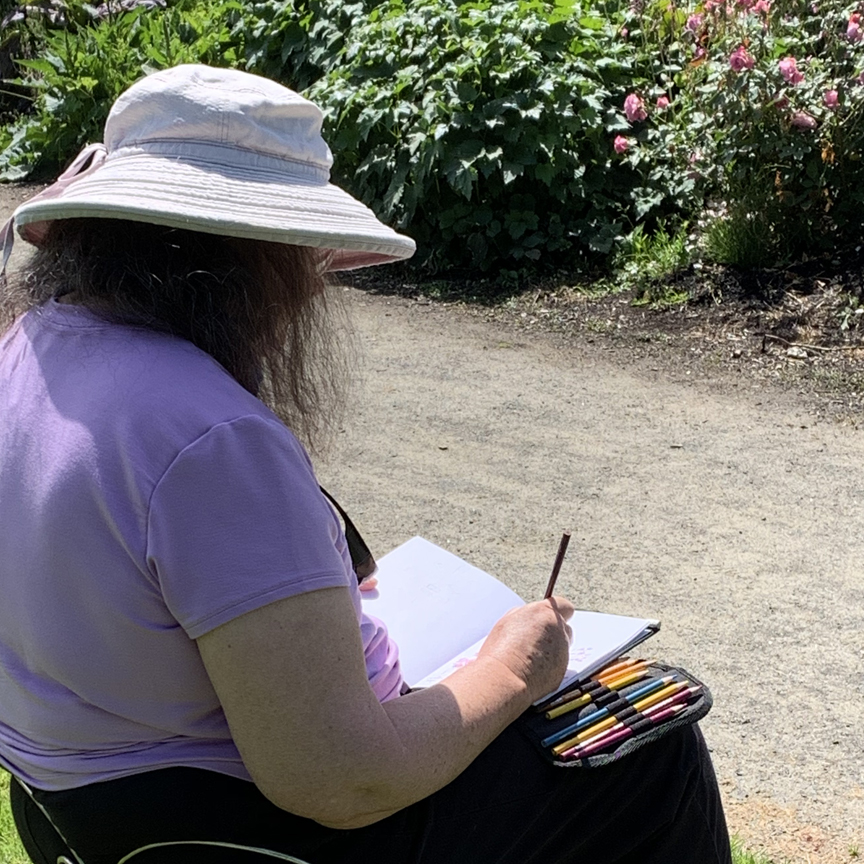 Laura gets the award for the cutest chair! But, hey, it worked. And she captured a whole variety of flowers at the garden in her sketch.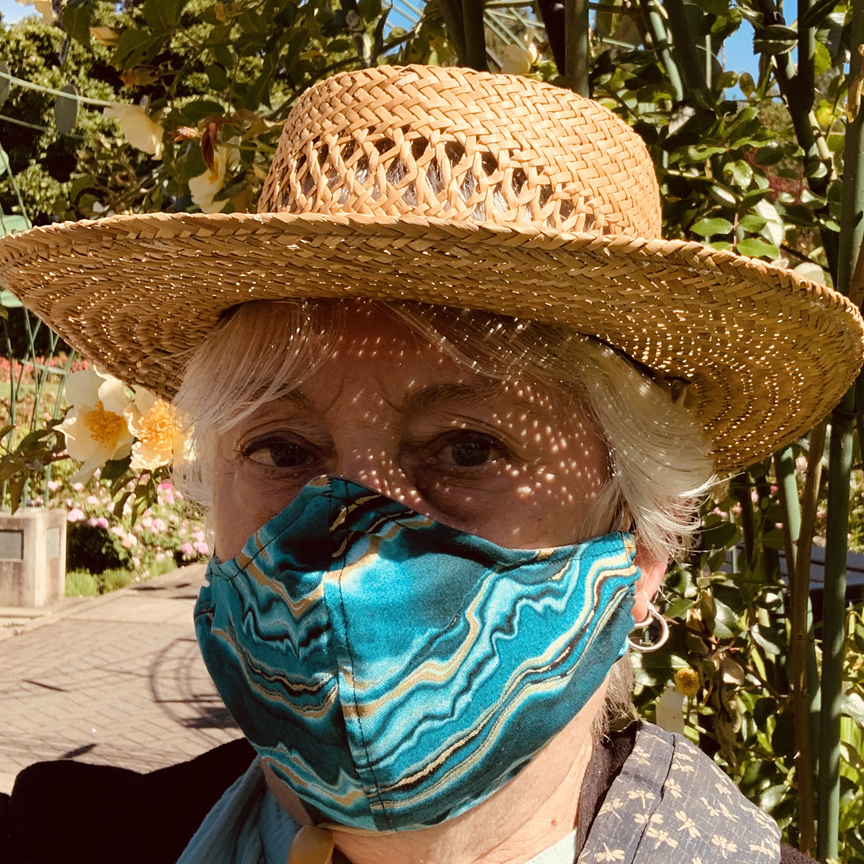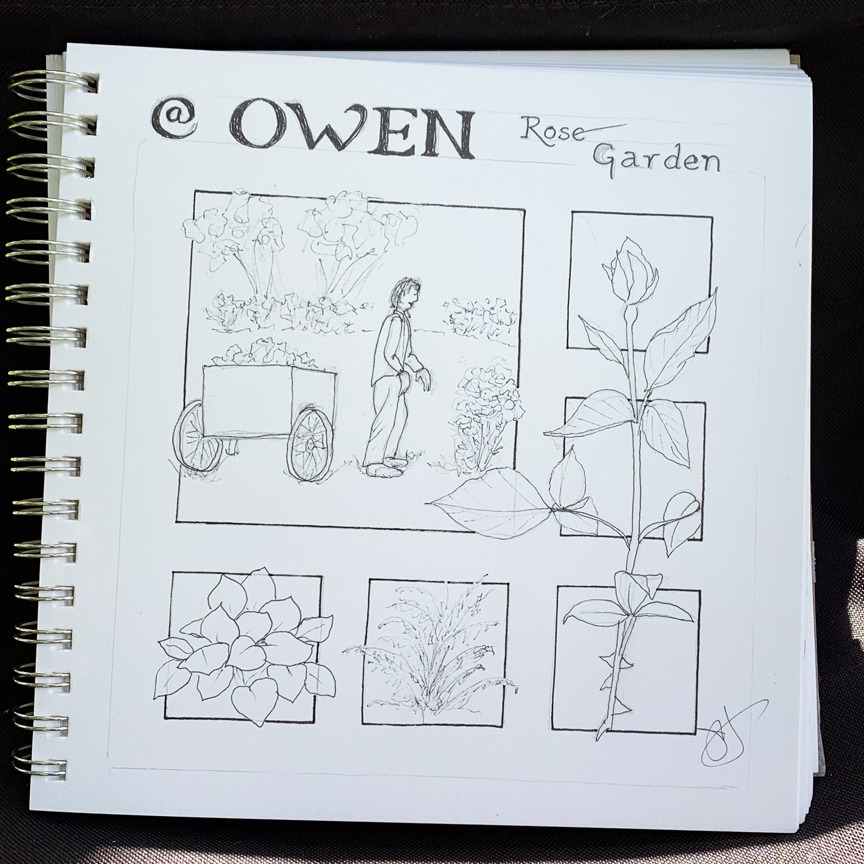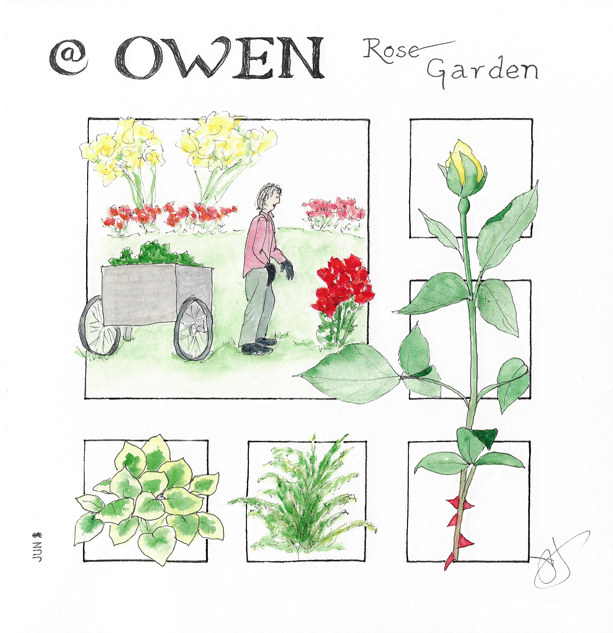 Jane's back at using the frames template – such a handy way to include all kinds of images on one sketch page.  Love the rose.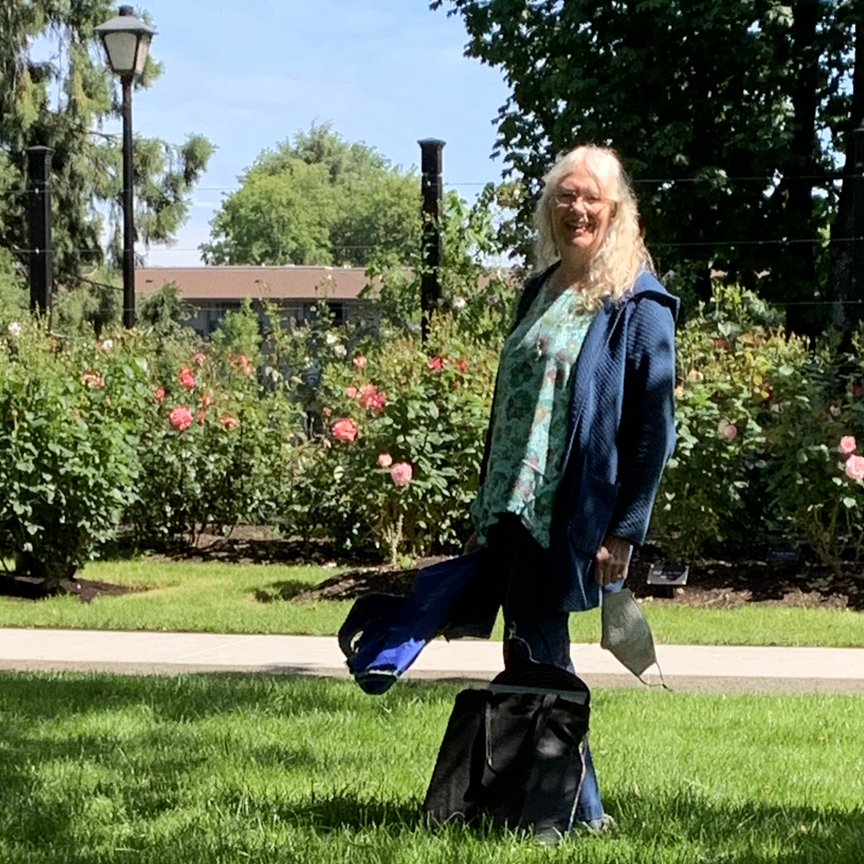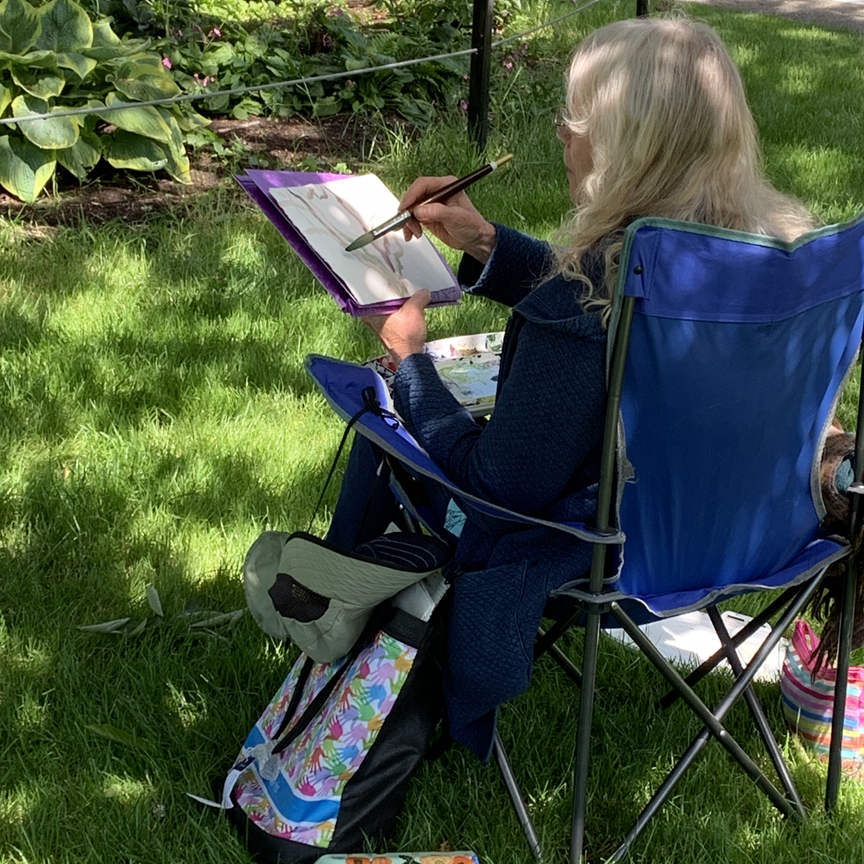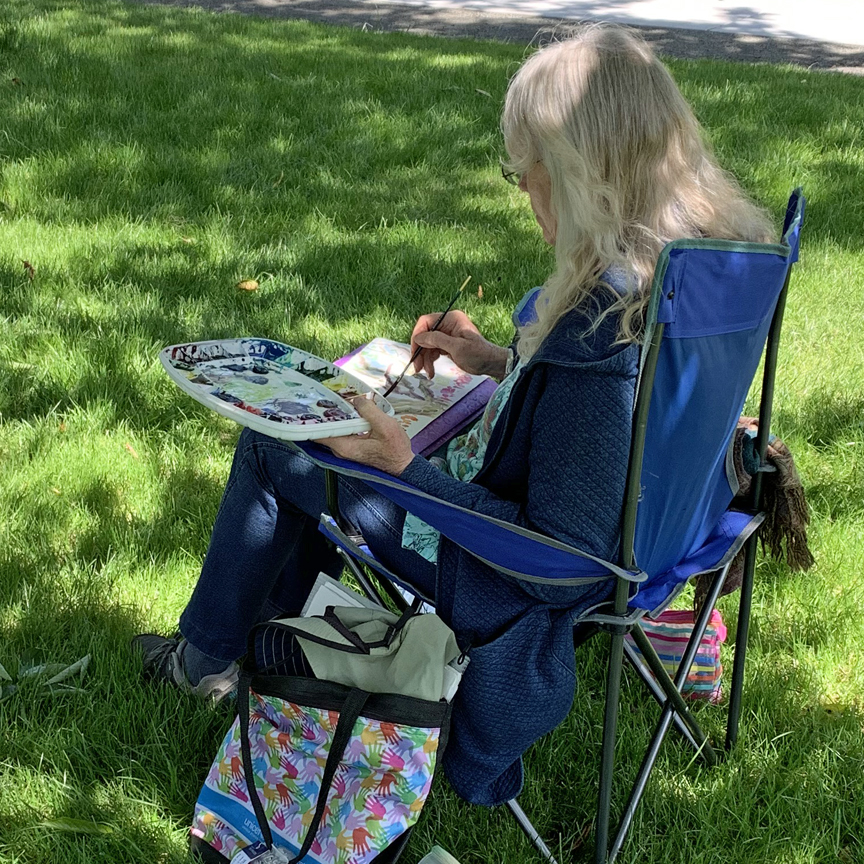 Tricia came a little late, so didn't get to share at the review because she was still painting. Look at the size of the brush in the middle.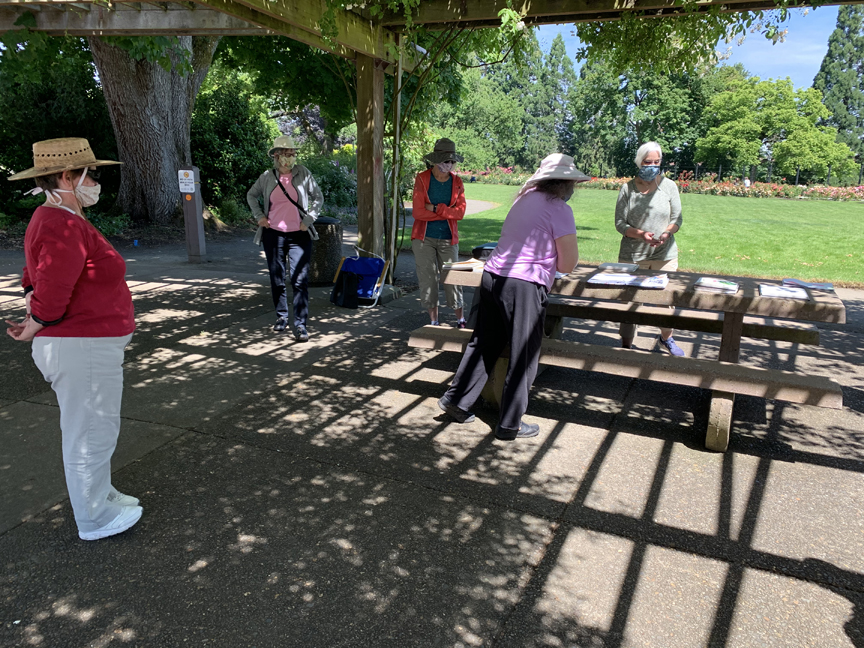 Then we gathered (6′ apart) for a sketchbook review.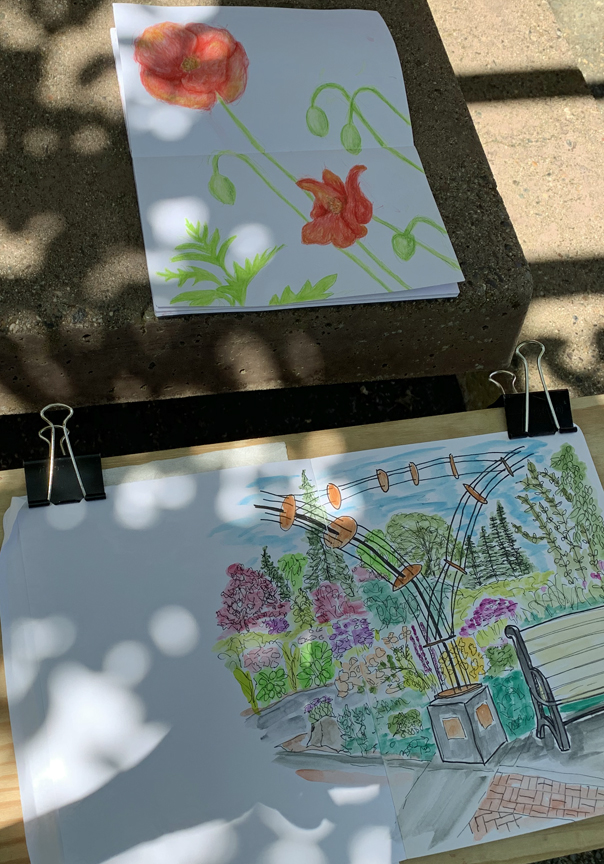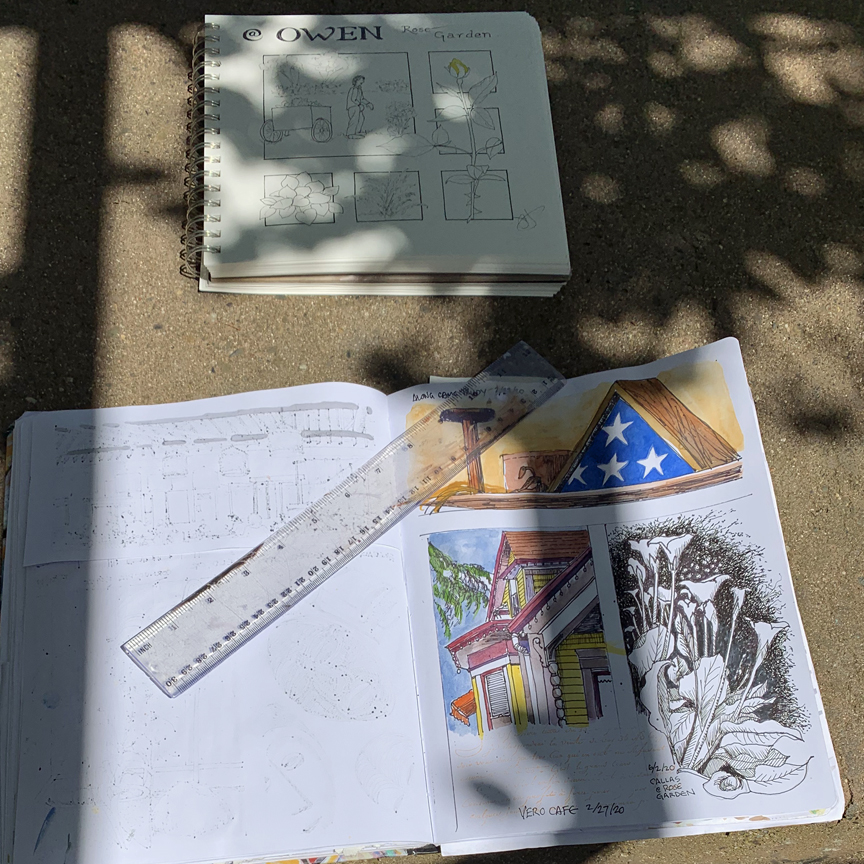 Barbara Sh, & Hugh; Jane & Jim (lower right).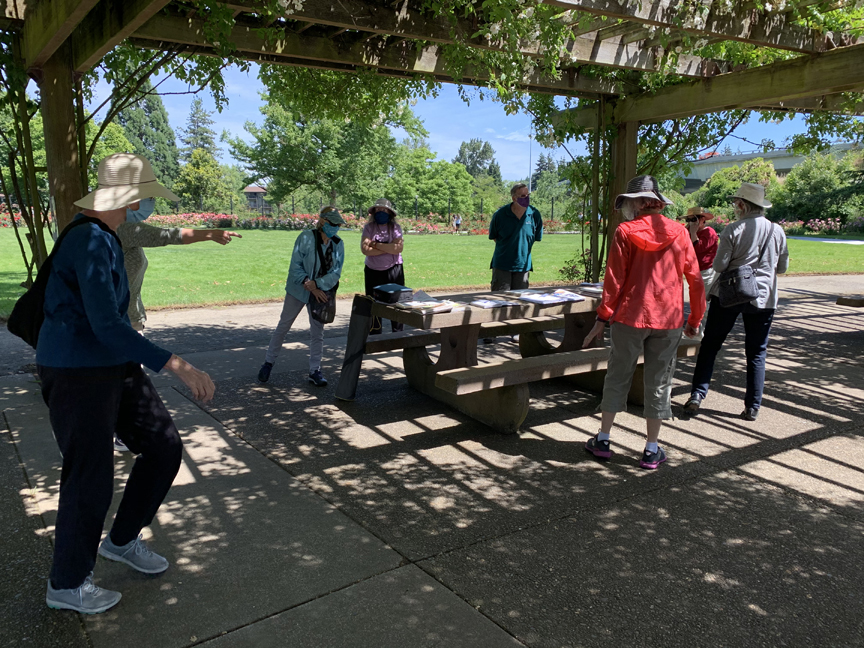 Oh you have to see that one! And around we go.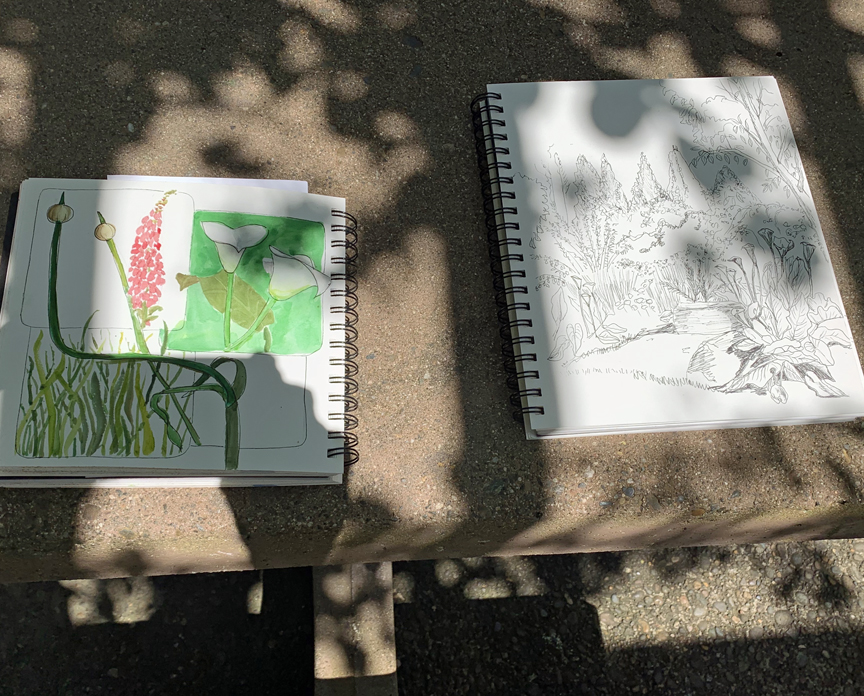 Katie, Jackie.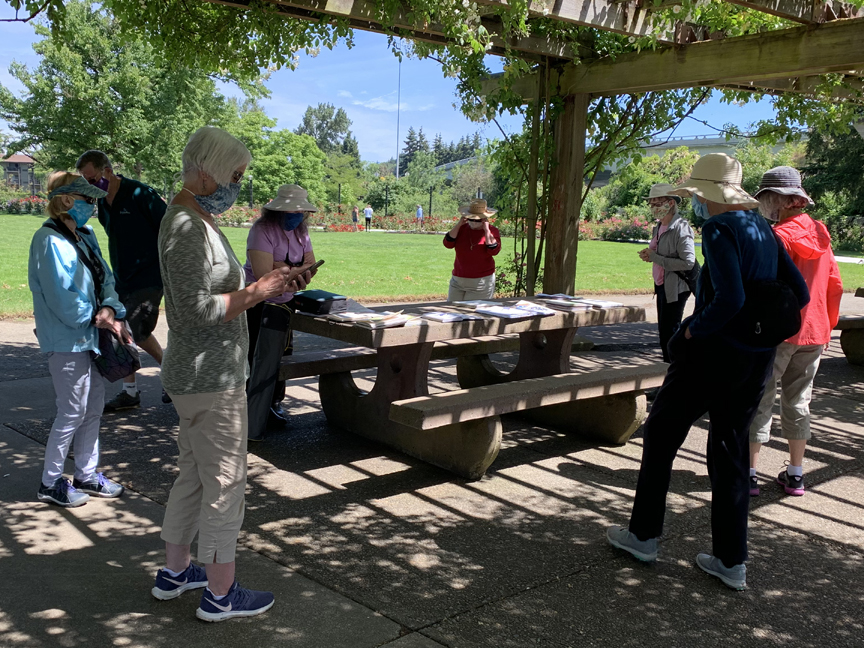 And everyone rotates around the tables to see all the sketches.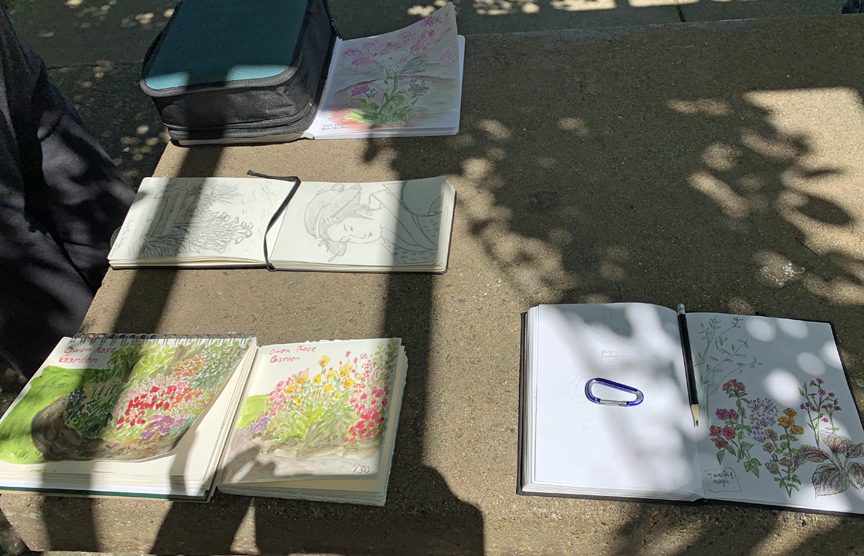 Sandy, Helga, Daisy, Laura.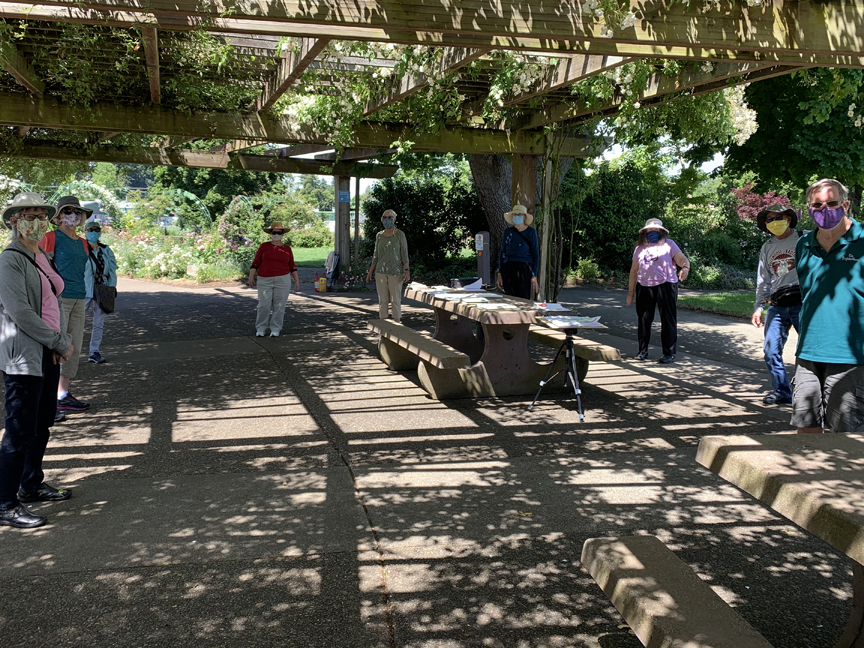 And here we are, suitably attired for undercover work, and happy to be together sketching at last! Jackie, Sandy, Barb Sh, Daisy, Katie, Helga, Laura, Hugh, Jim. Jane behind the camera, Tricia at the tree.