Marsha's yard, Eugene, OR
As we're entering Phase 1 of safeguards for combatting Covid 19, we decided to try a limited gathering of the TDs – carefully keeping a 6 feet distance, deciding whether or not we need to wear a mask…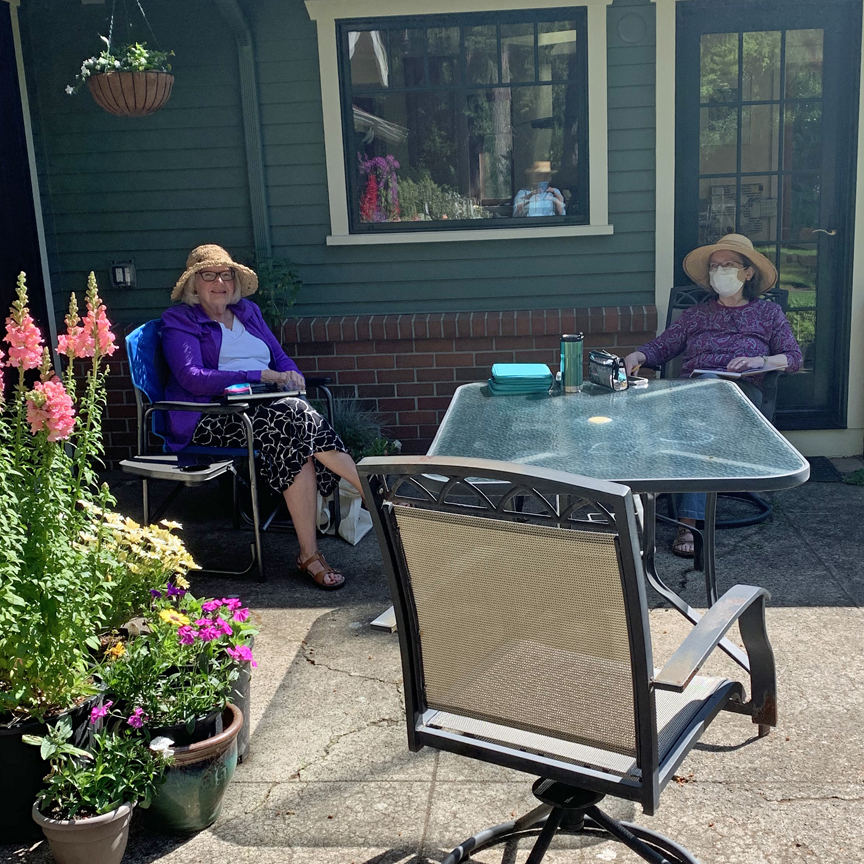 Lona & Marsha, Marsha & Bitty; Jane behind the camera.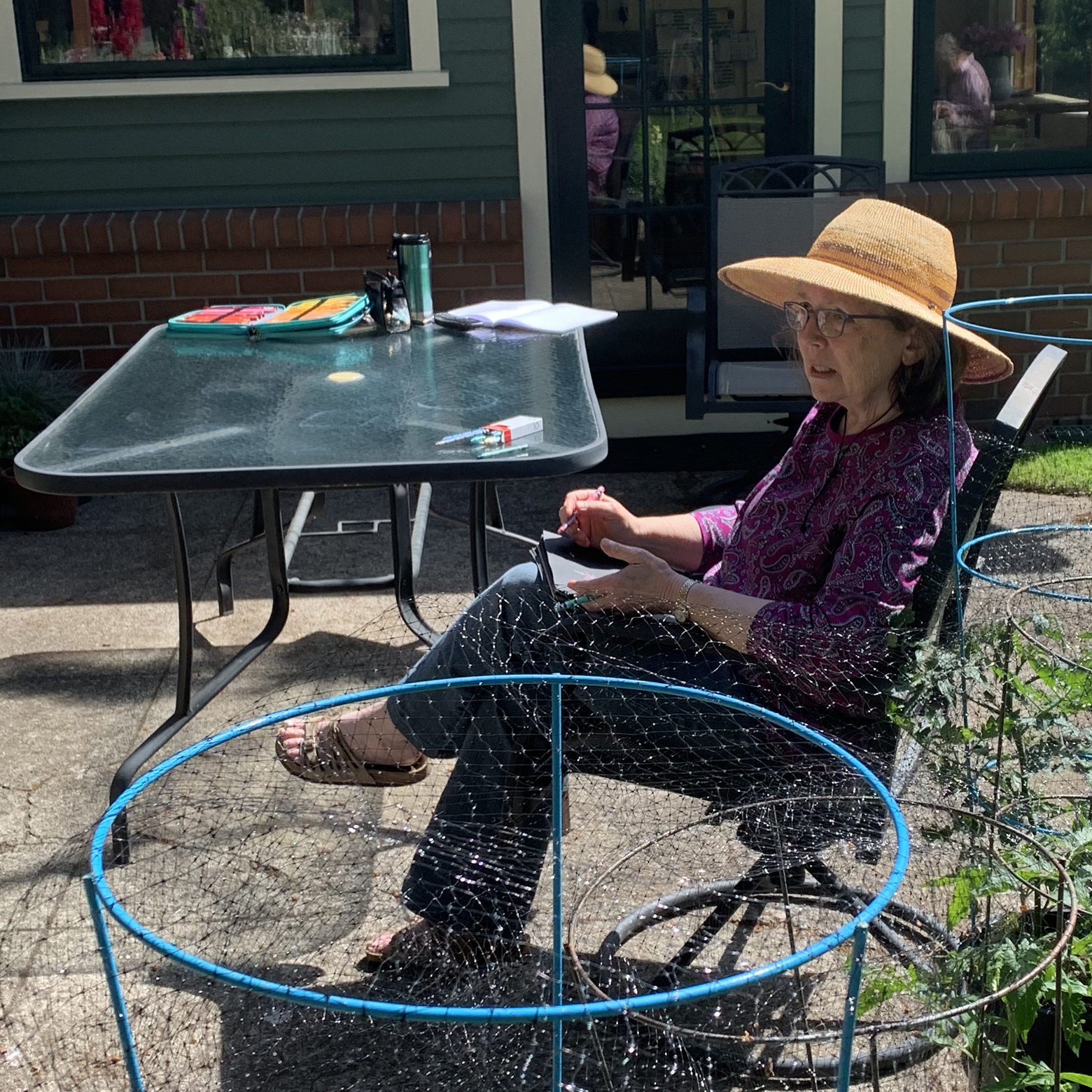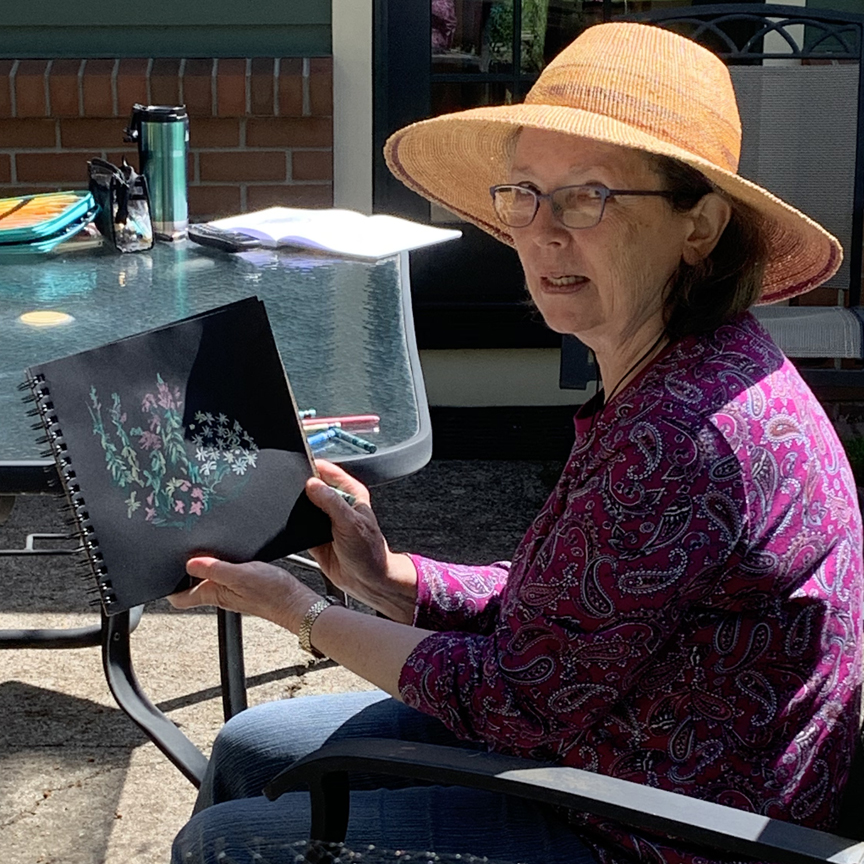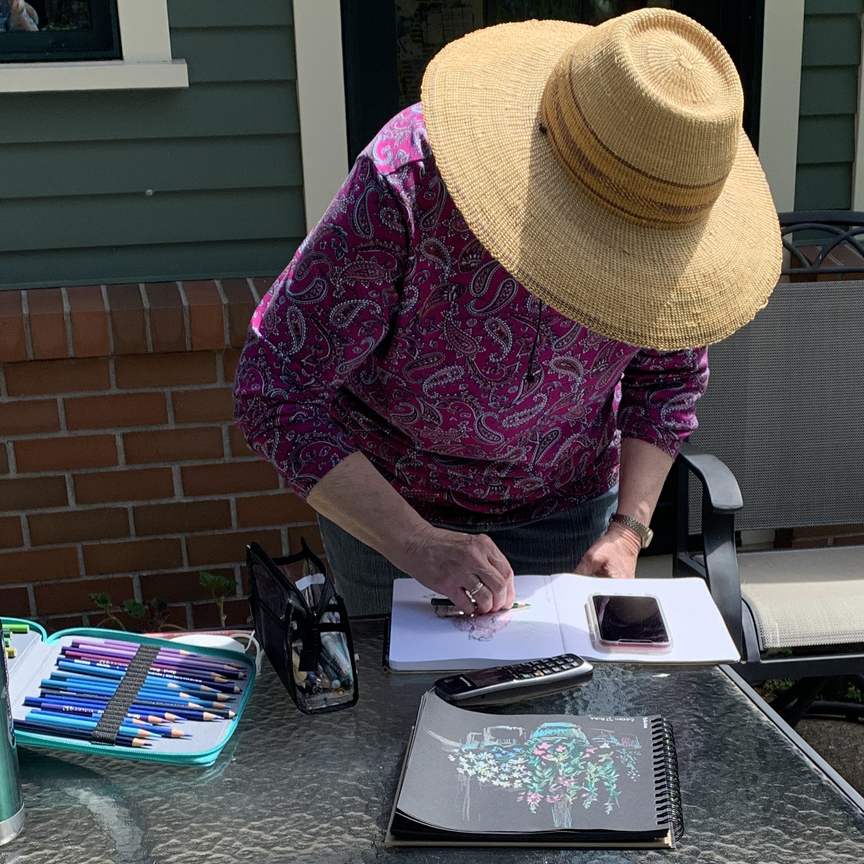 Marsha is having fun playing with Caran d'Ache crayons on black paper, but always goes back to colored pencil on white. Lovely work.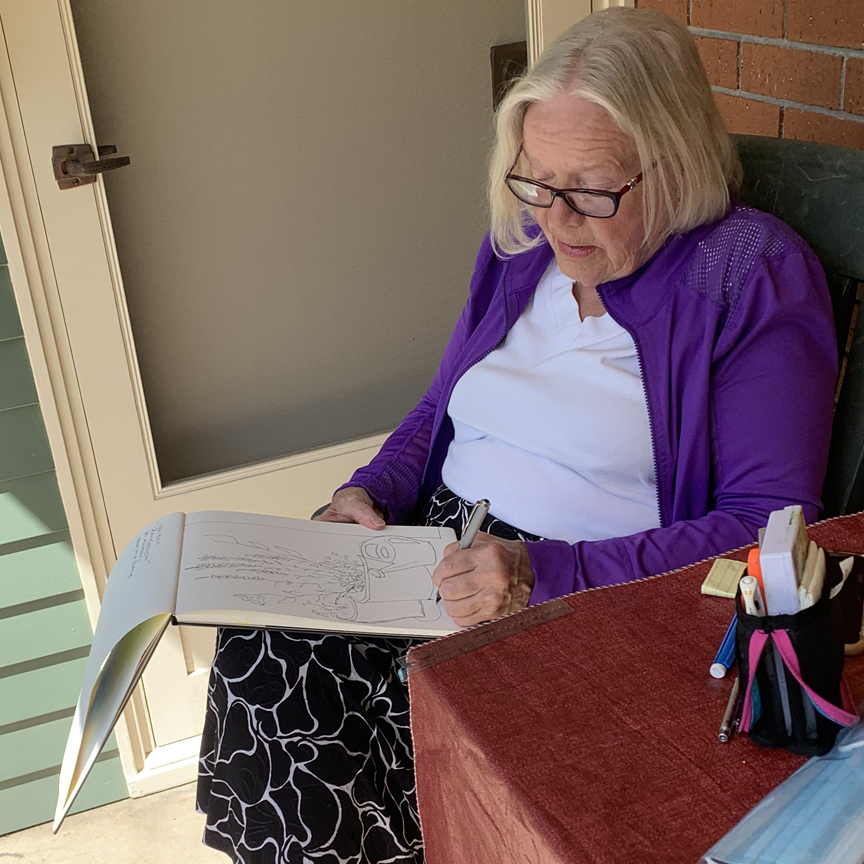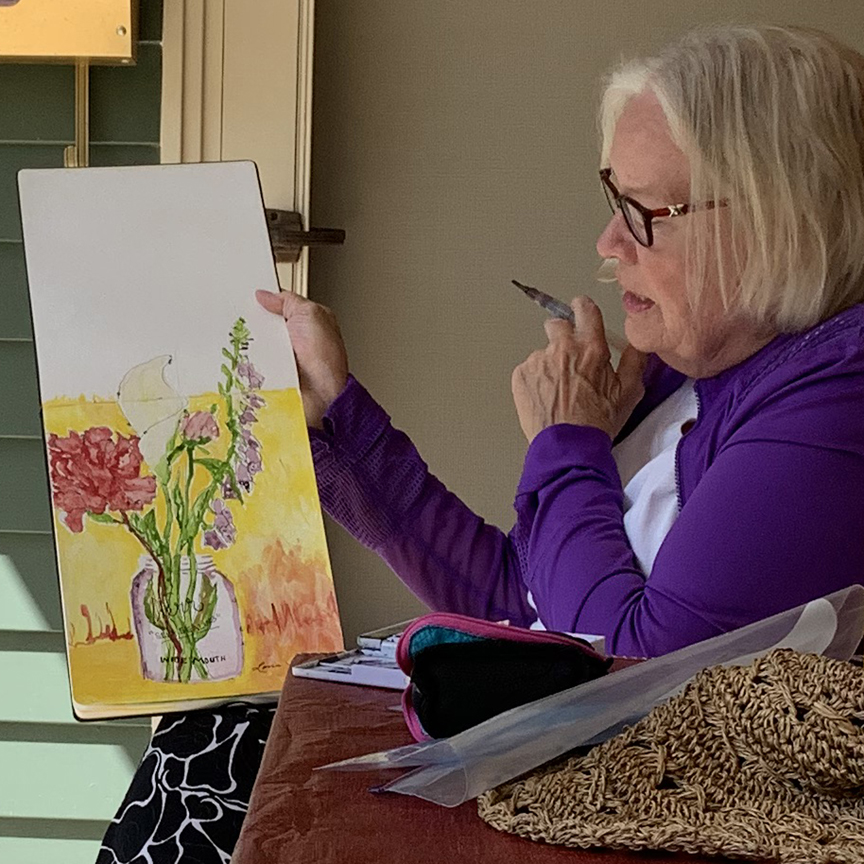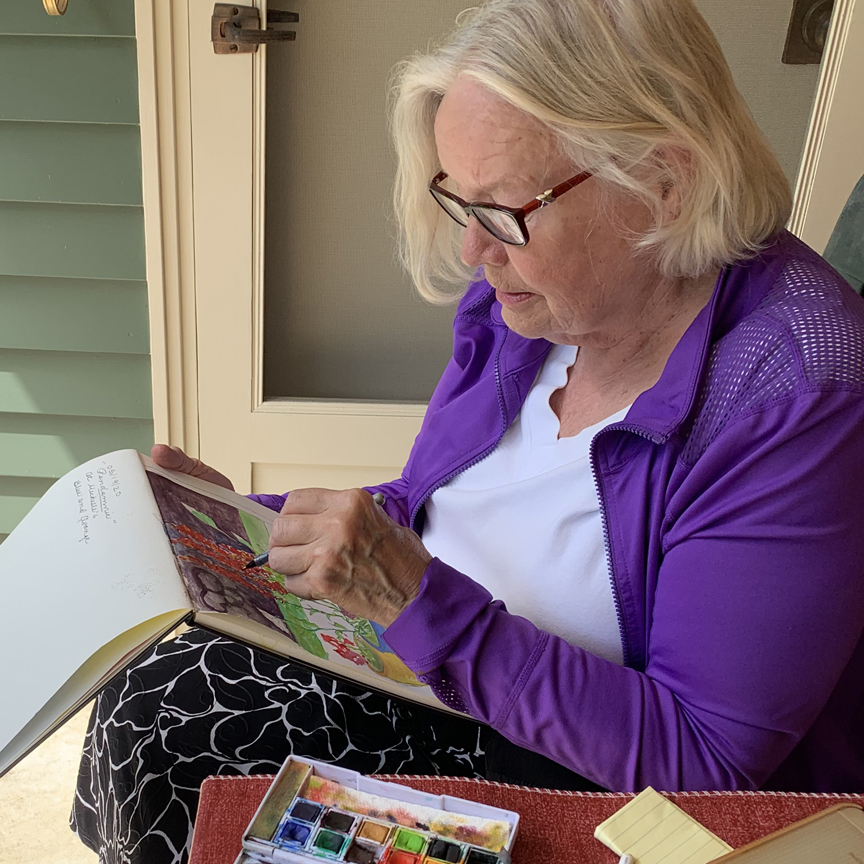 Lona starts with a line drawing in ink, goes to watercolor, then back to ink for definition. Marsha's yard had lots of floral inspiration.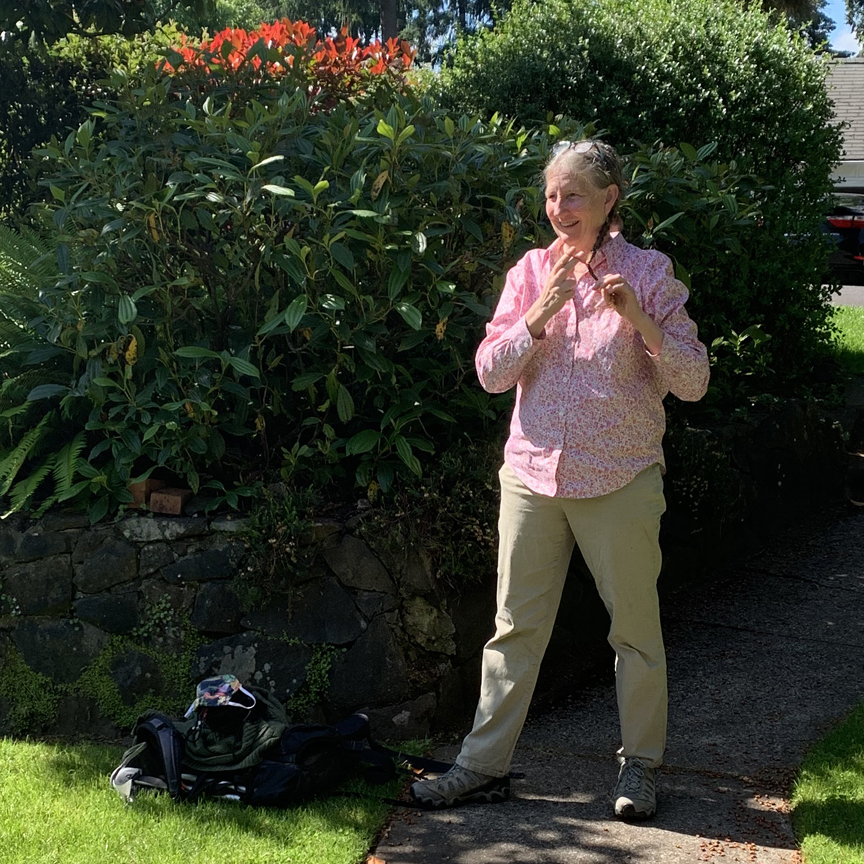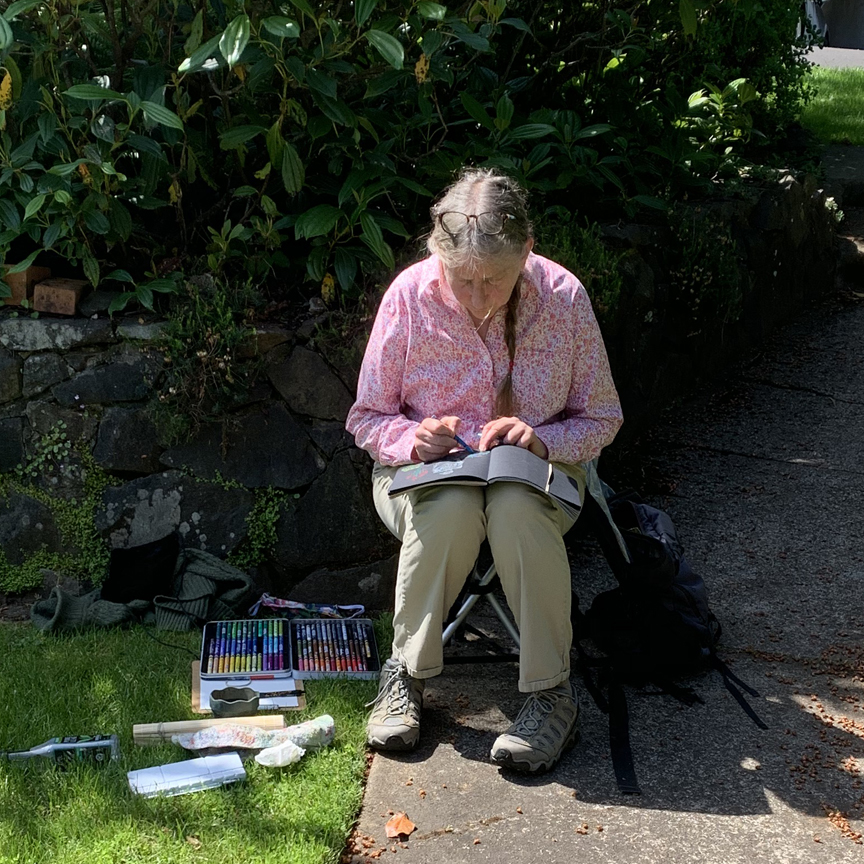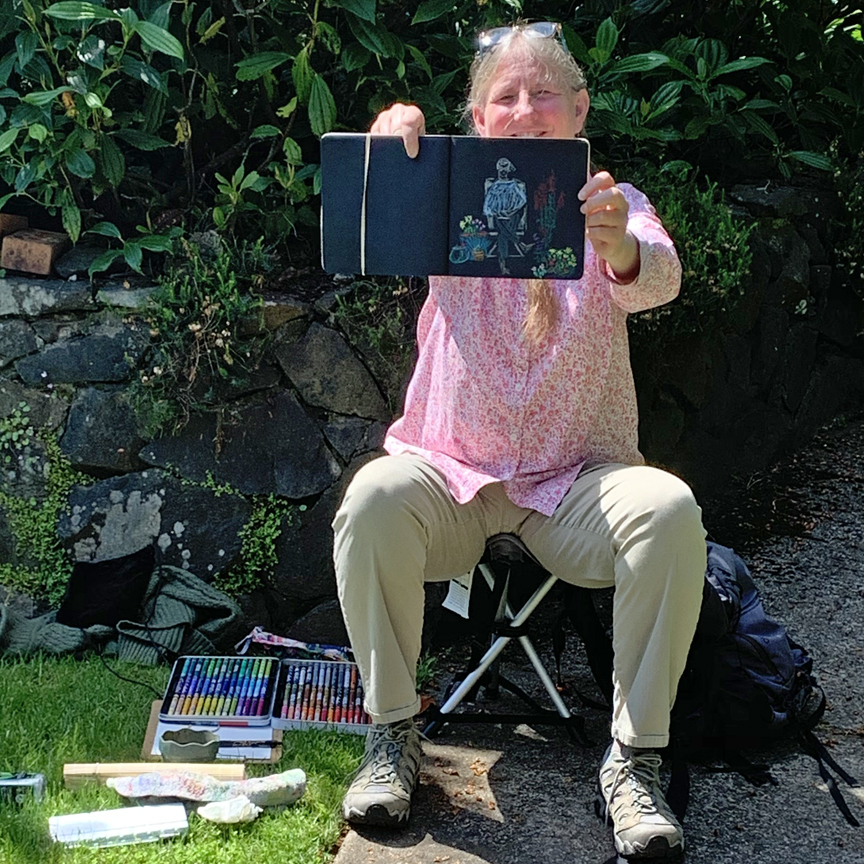 Hair tied back, she's ready to sketch. Bitty is having a great time with crayons on black paper, too – moves so smoothly, like butter!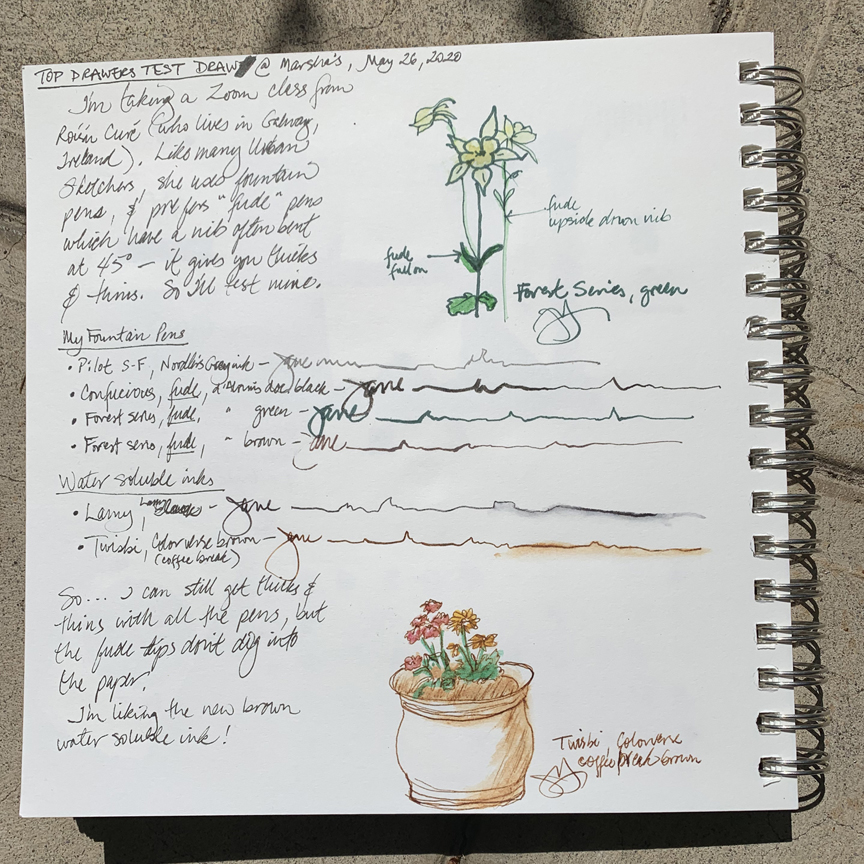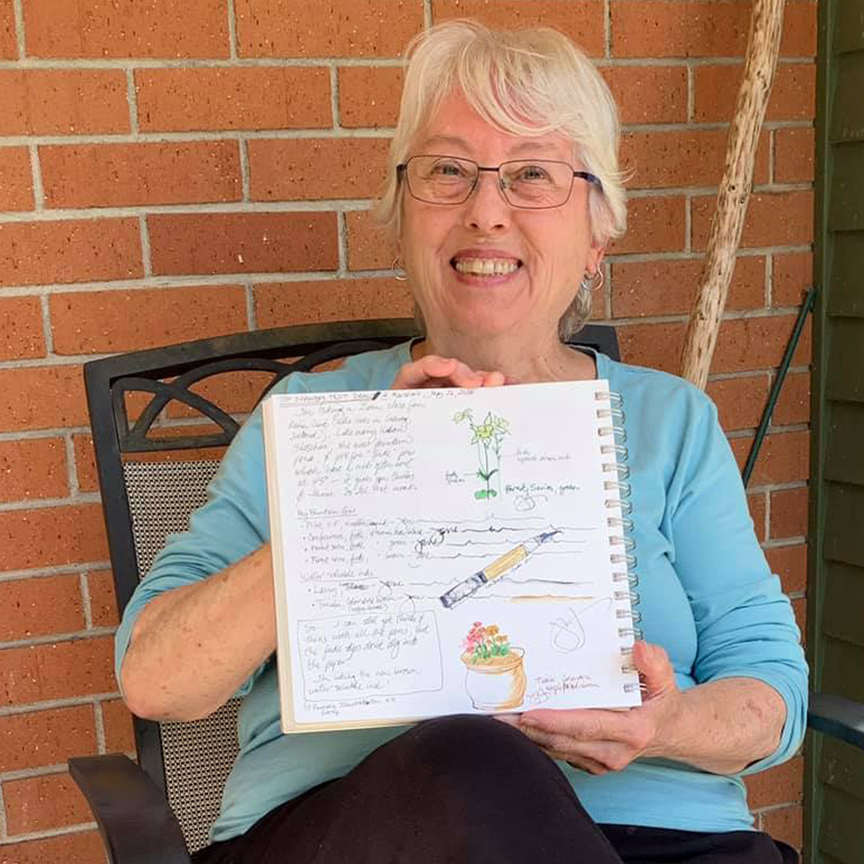 Jane took the opportunity to test drive all her fountain pens, making notes as she went. Then she made two quick sketches to show, too.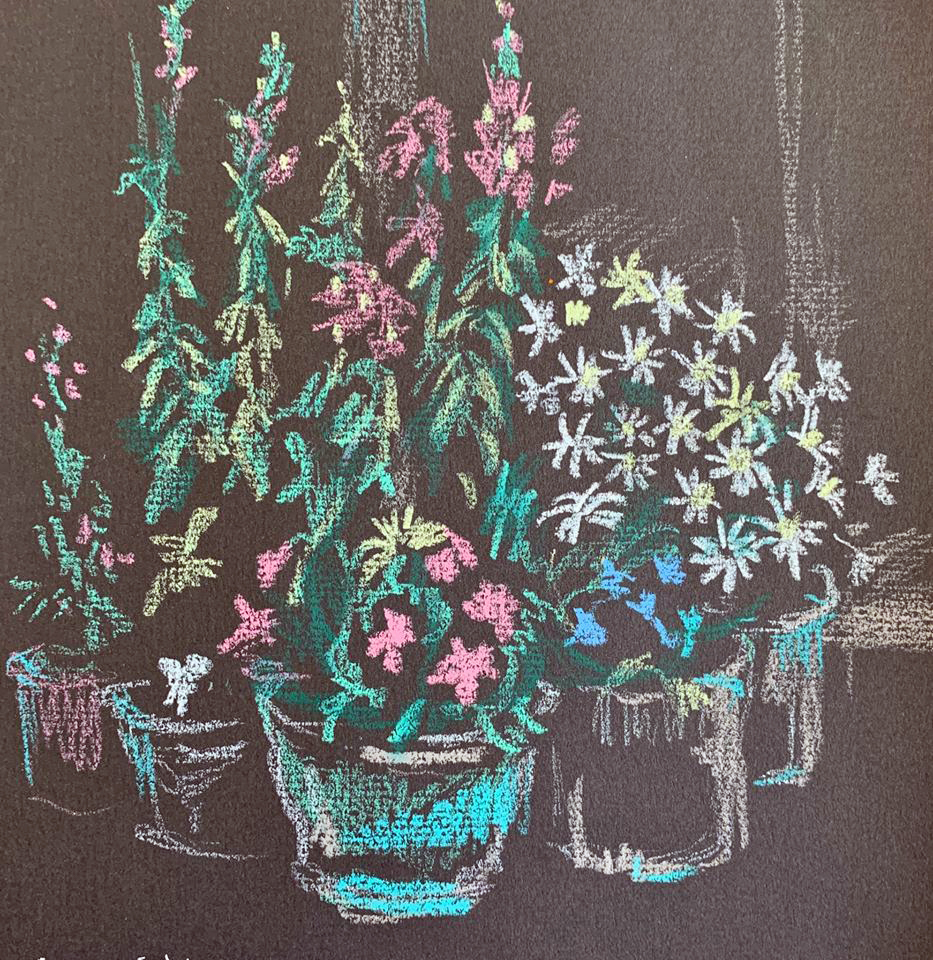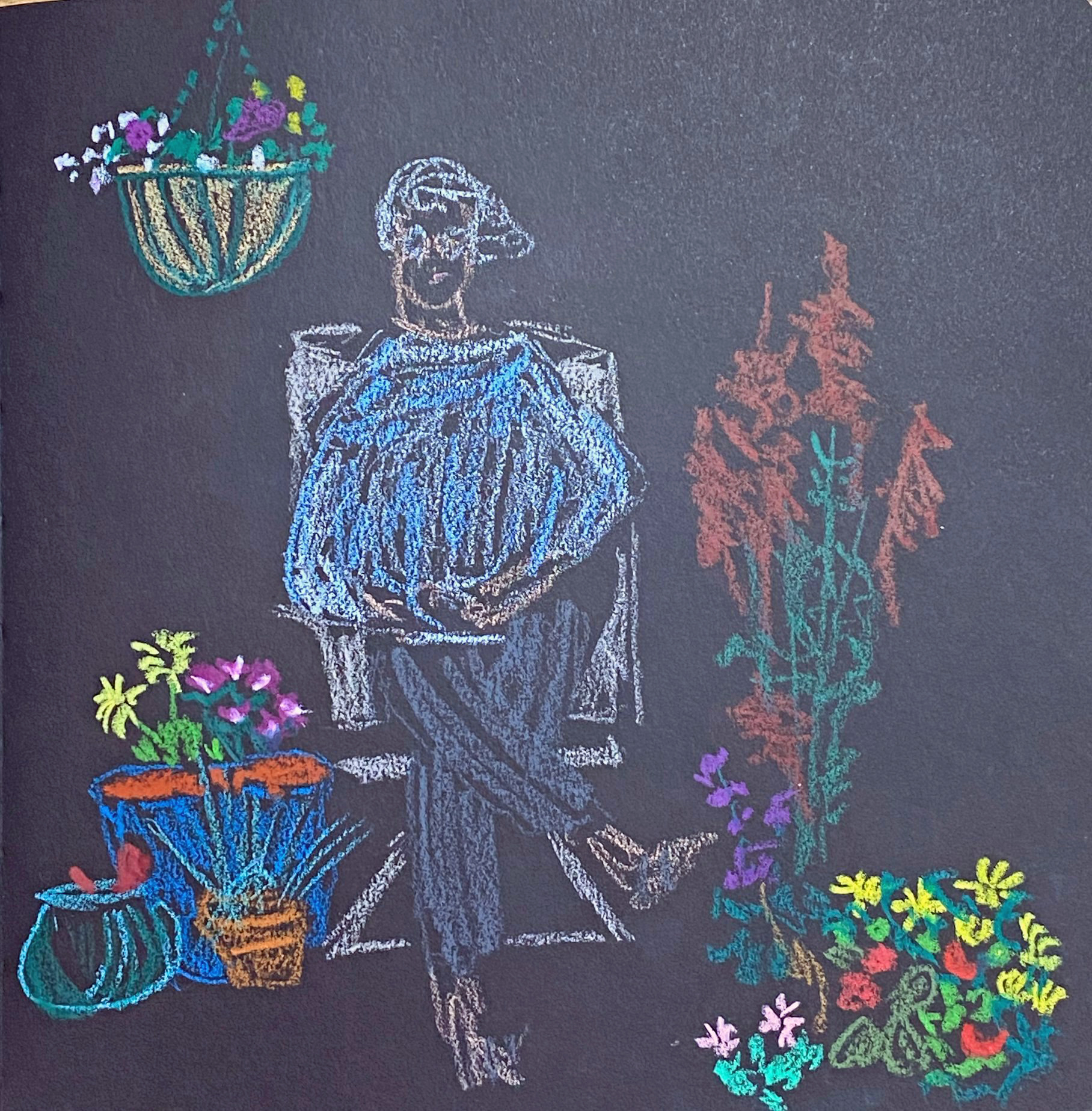 Marsha & Bitty have very different styles, but same tools.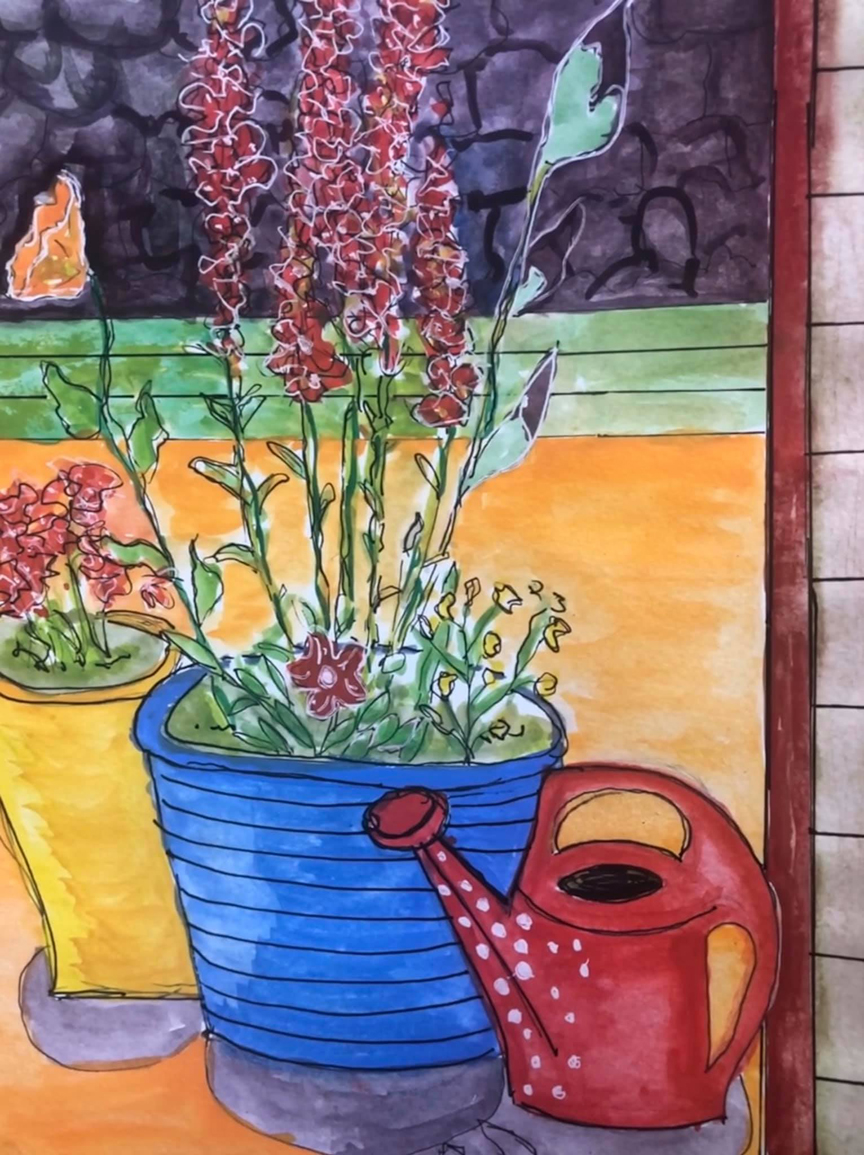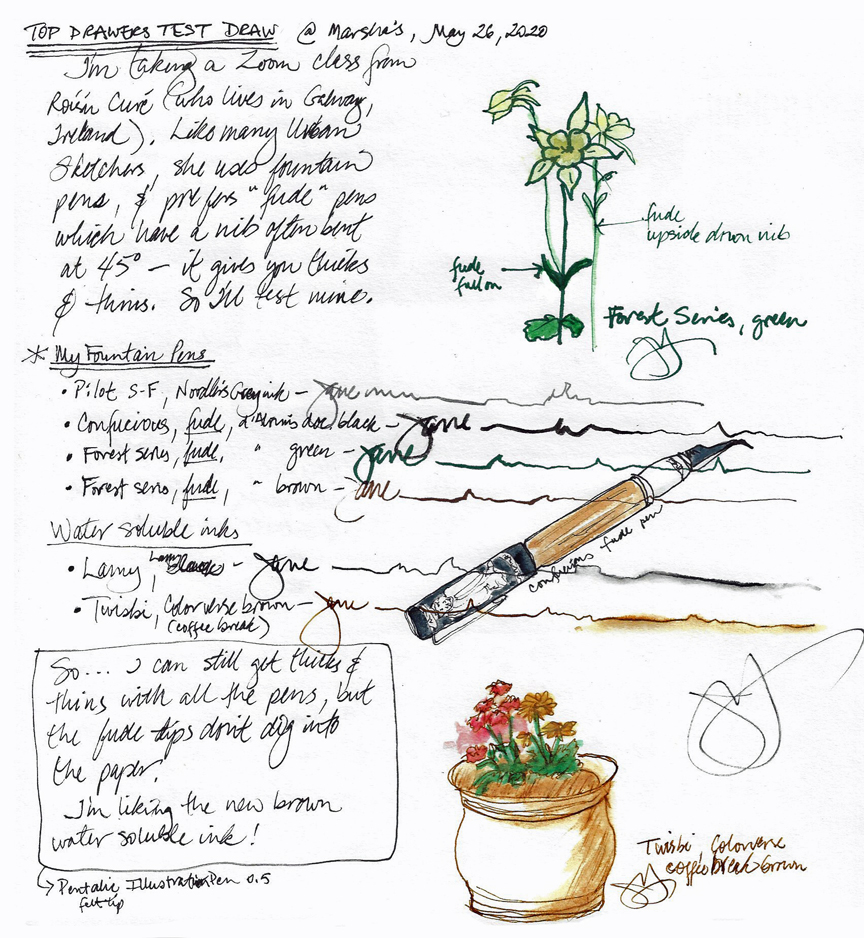 Lona and Jane use ink lines very differently, too. Fun sketches.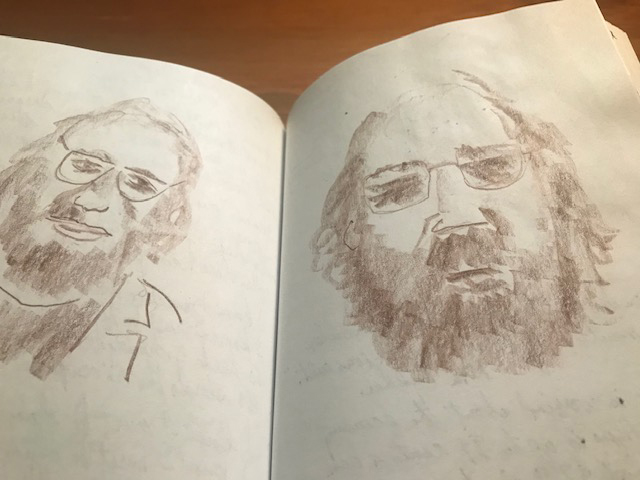 Meanwhile, Bill was off sketching, too – he calls this one "Jerry and Dave's I Scream."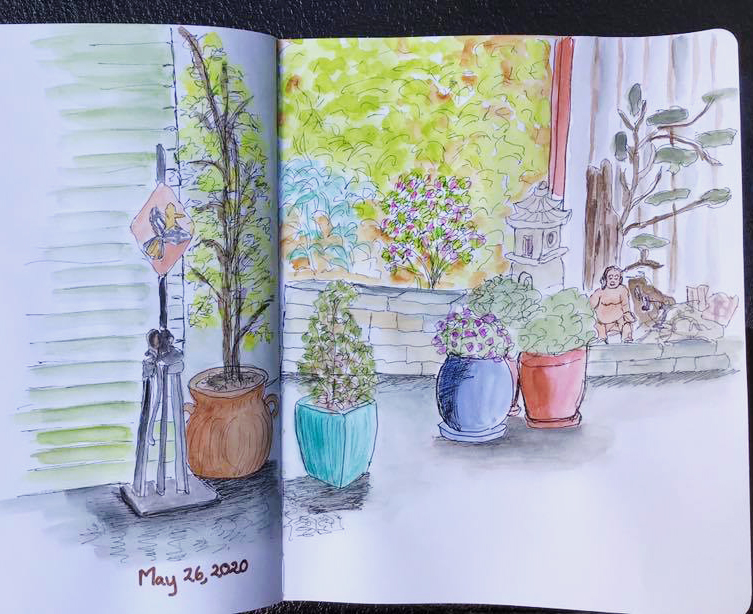 Sandy was sketching in her own backyard!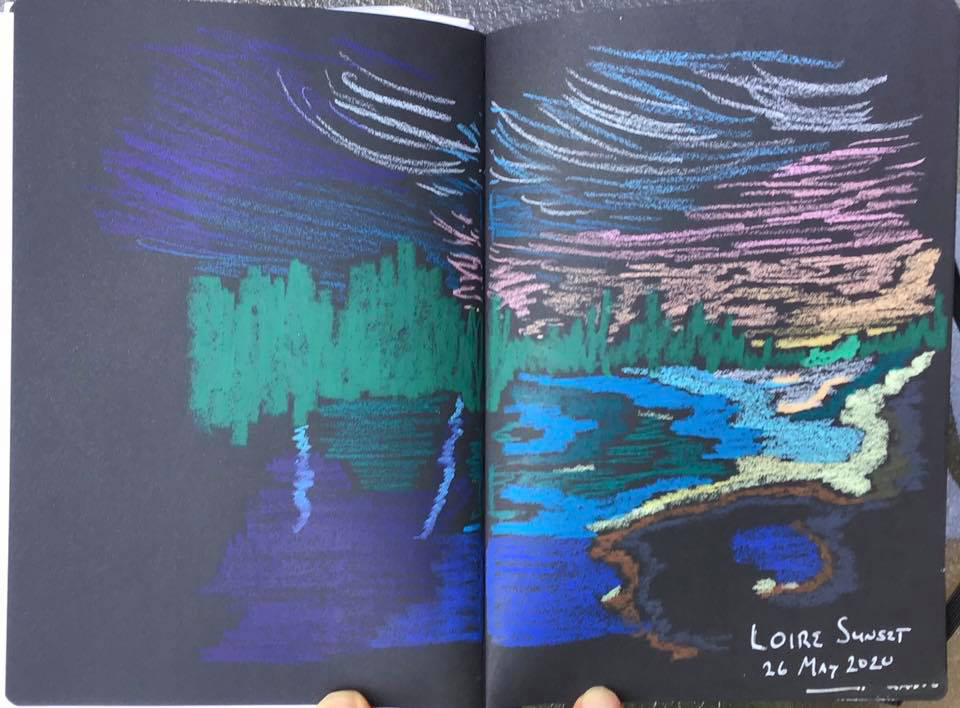 While Hugh was reminiscing about a bike trip in France.