Jane Harrison's, Eugene, OR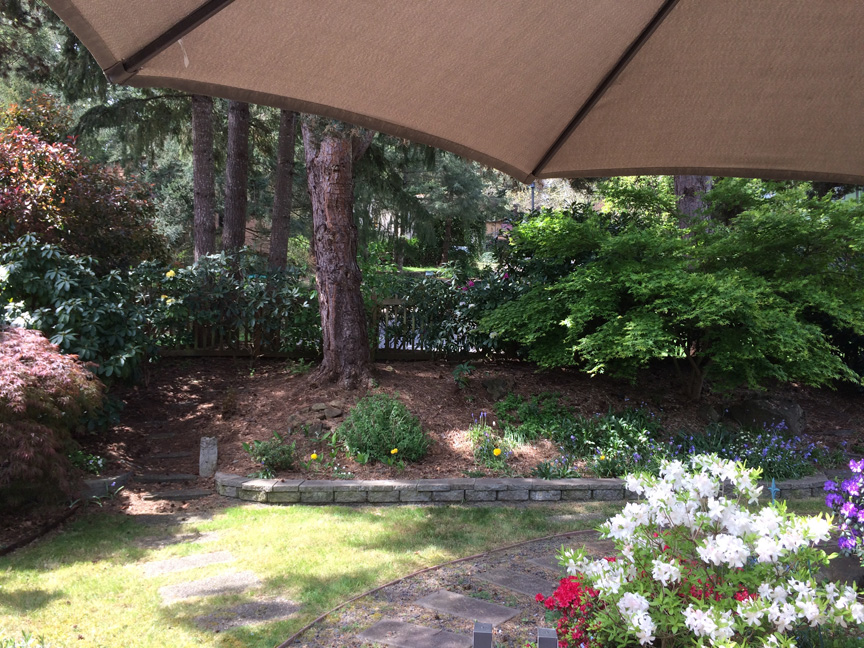 Sitting on the back deck in Jane's yard, slightly stunned by the lovely spring morning.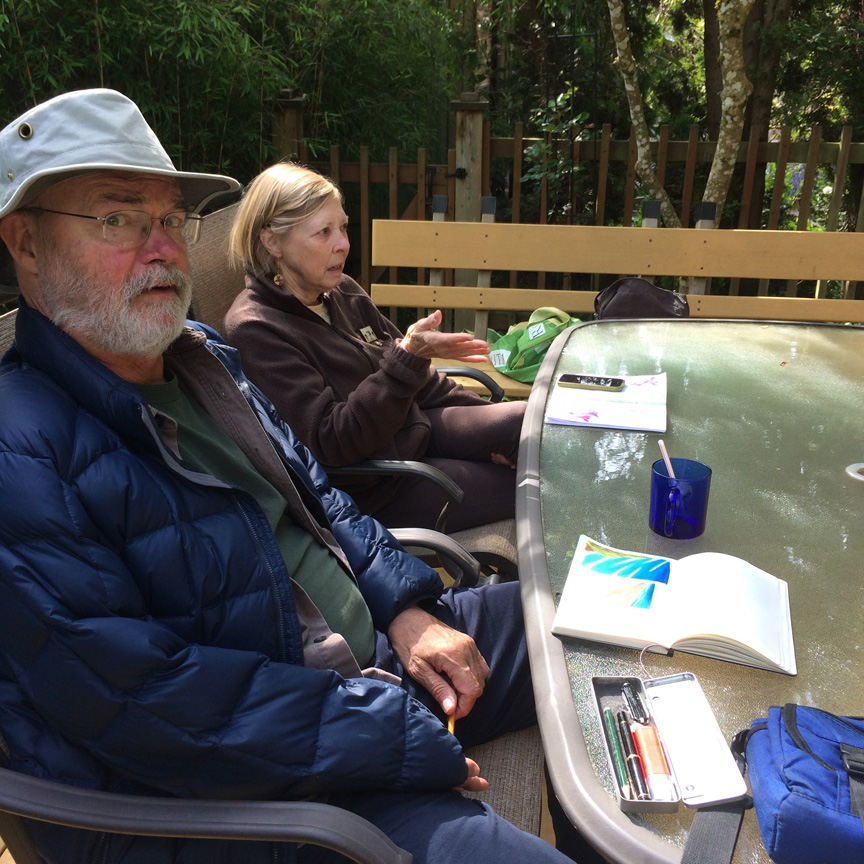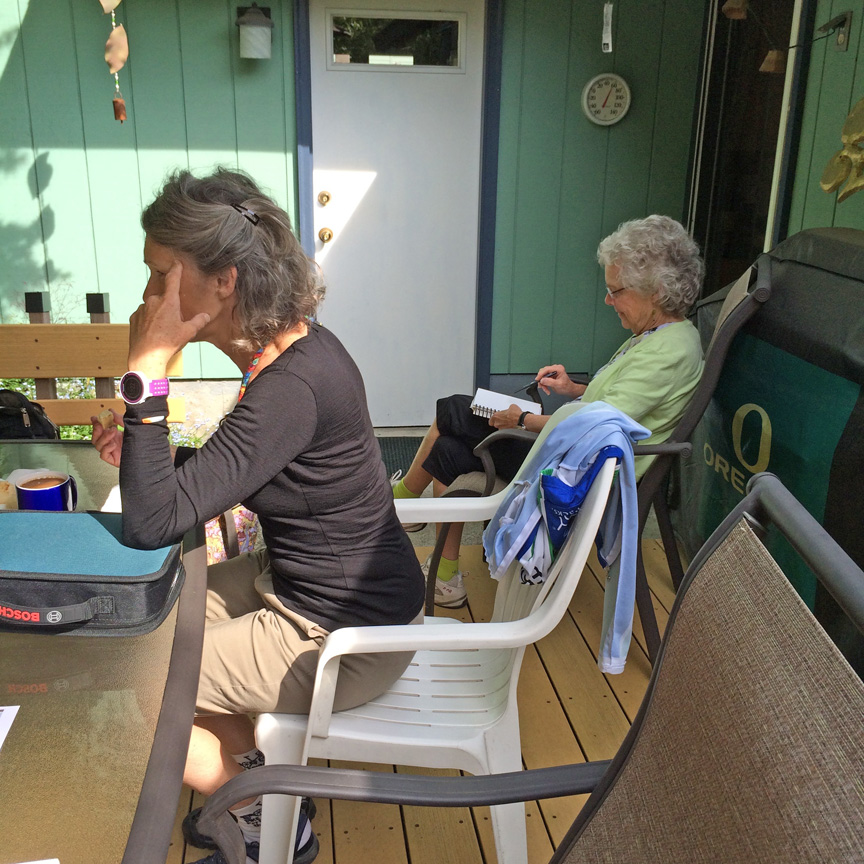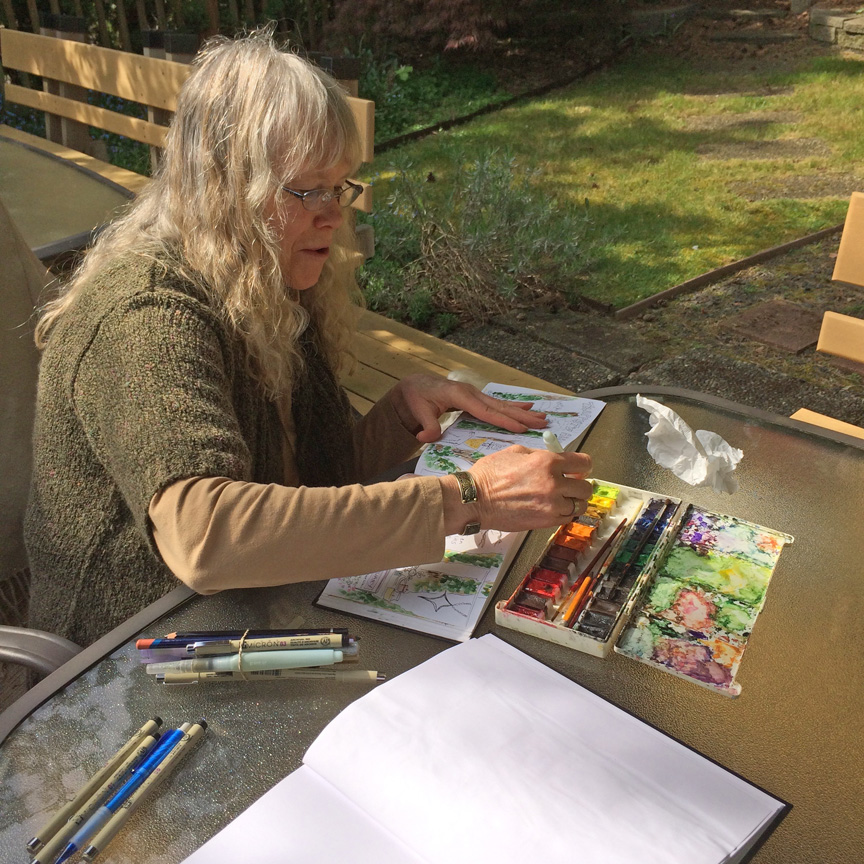 Erik & Barb Shirk looking, looking; Sandy & Barb Aten focusing;
Tricia getting right into it, of course!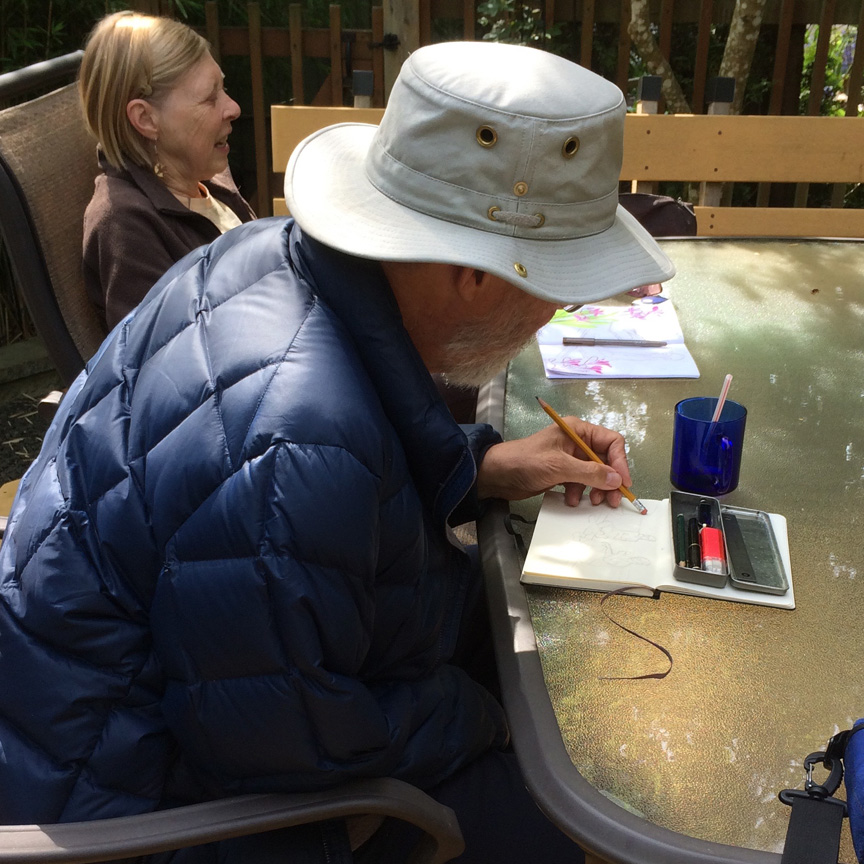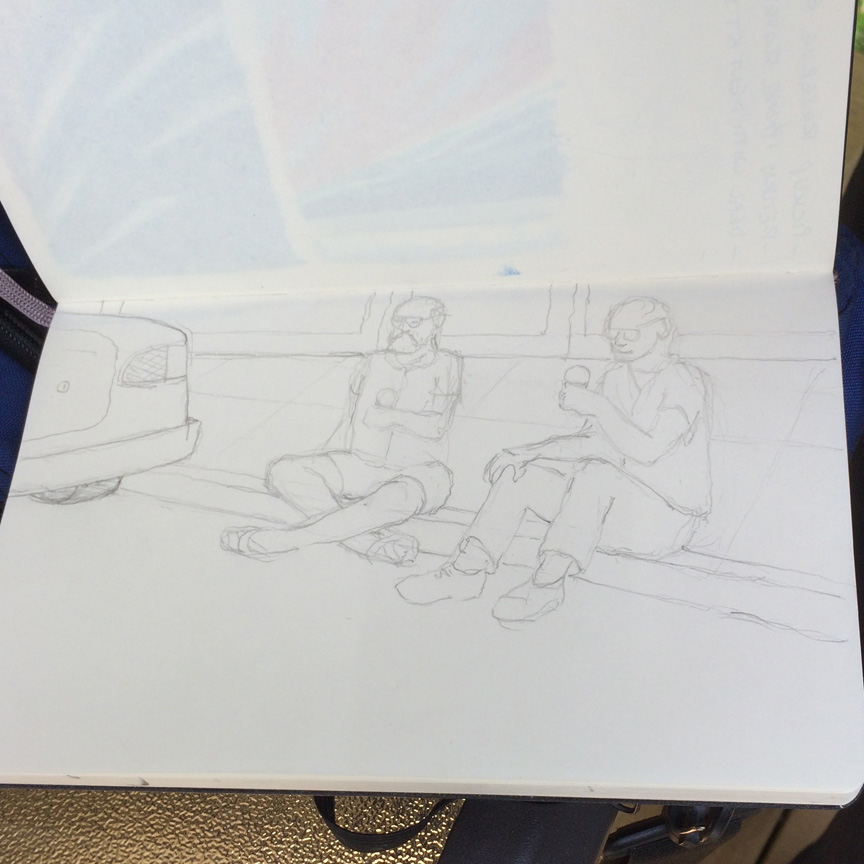 And Erik is off!  Off on a memory of him & his Dad eating ice cream back in 1987.  What a great memory!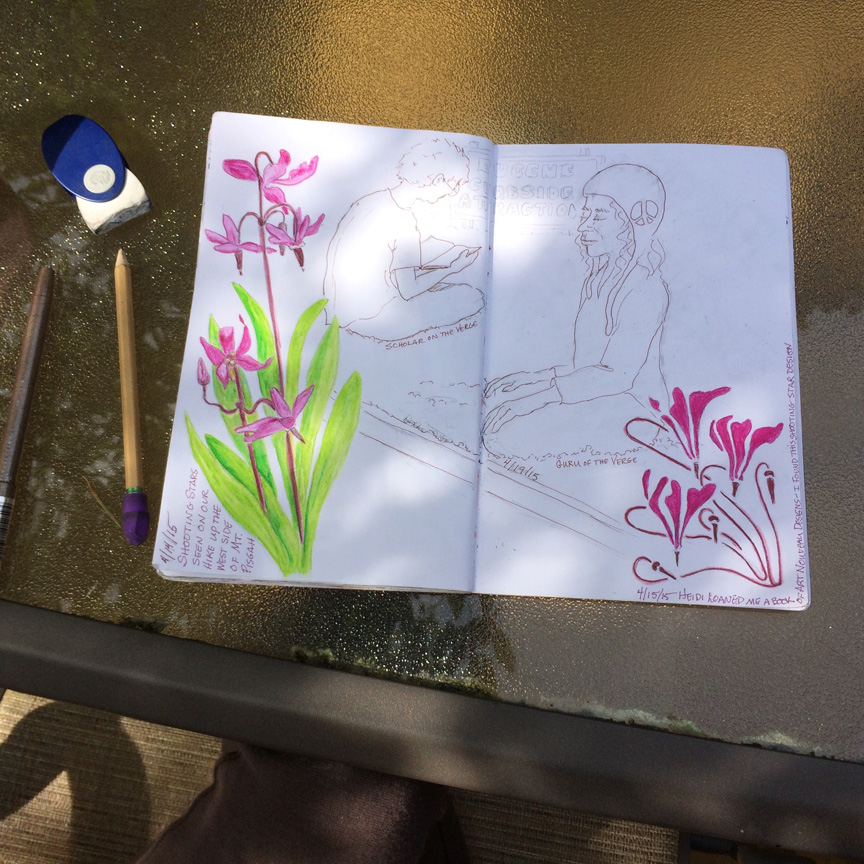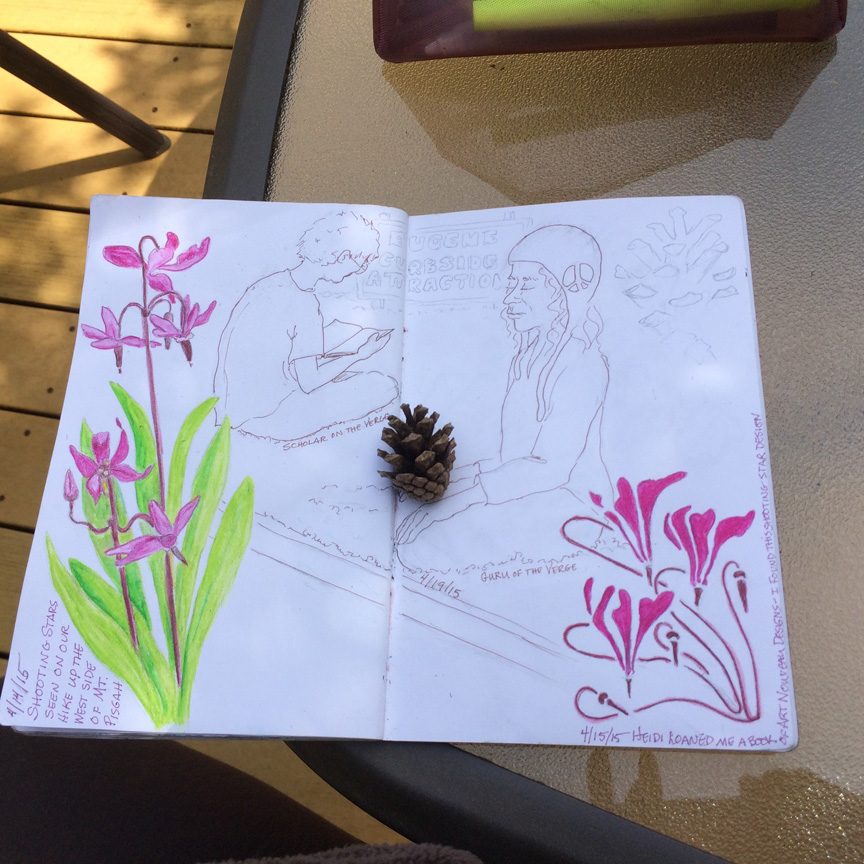 Barb Shirk finished her sketch of the shooting star wild flowers, and added a stylized version from a book Heidi brought last week.  Then she started sketching a pine cone from Jane's yard.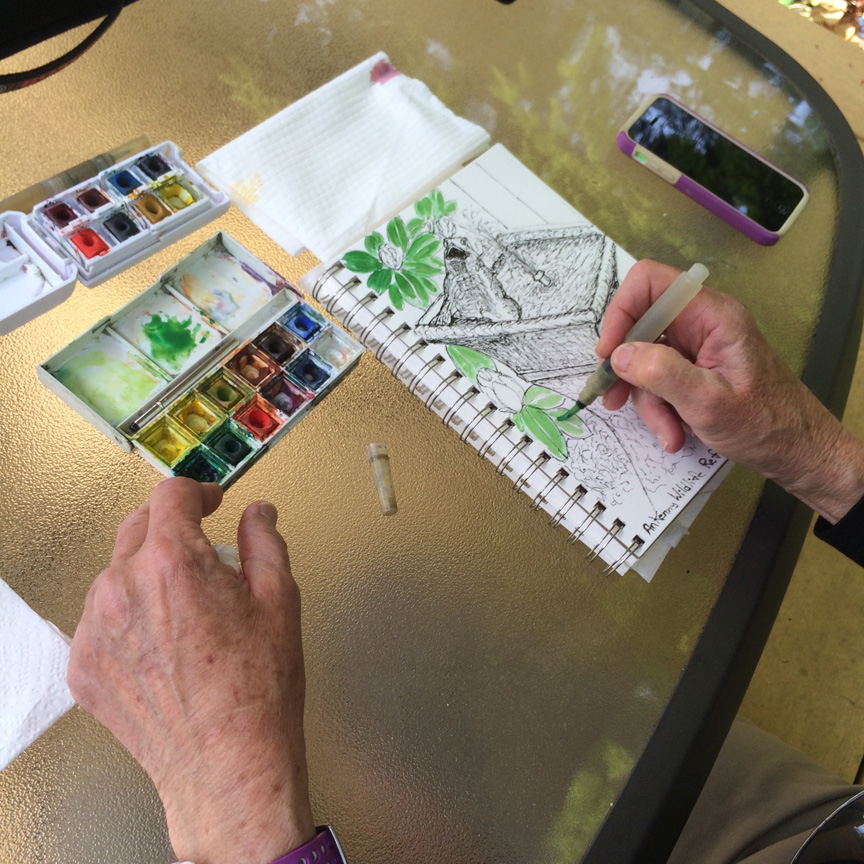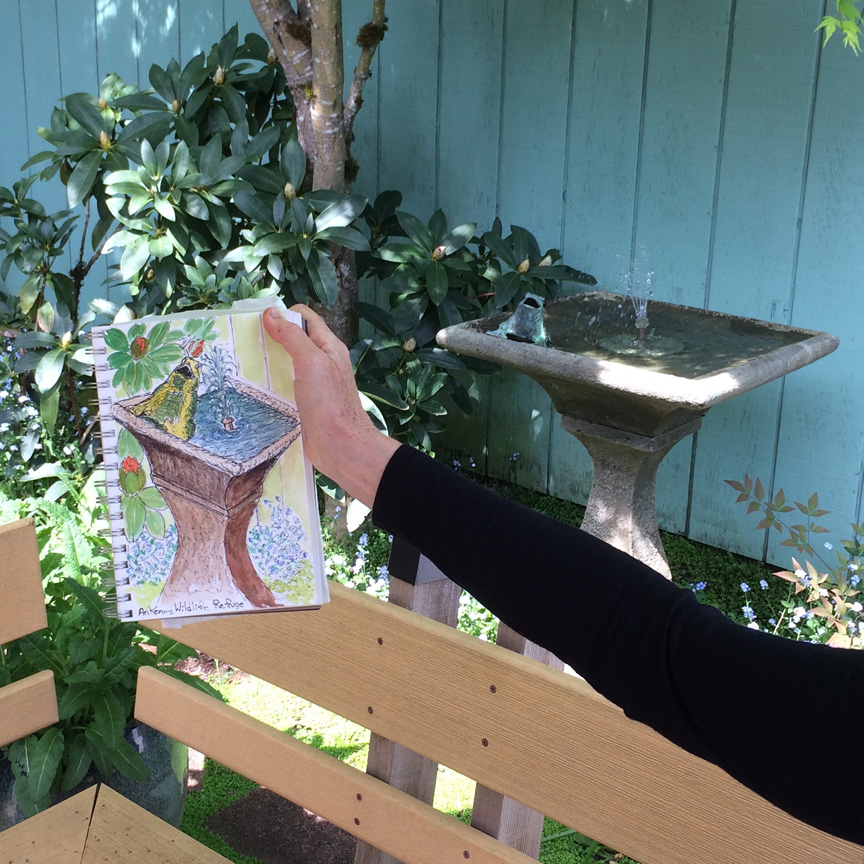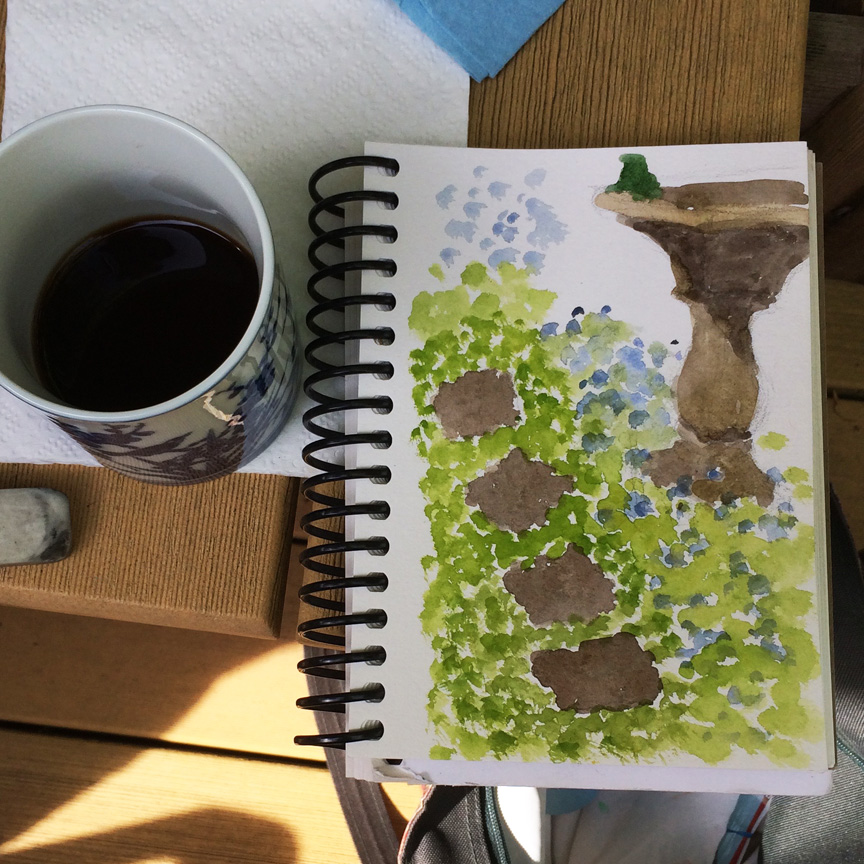 Sandy and Barb Aten focused on the frog in the fountain, from slightly different angles but you could almost hear him croaking!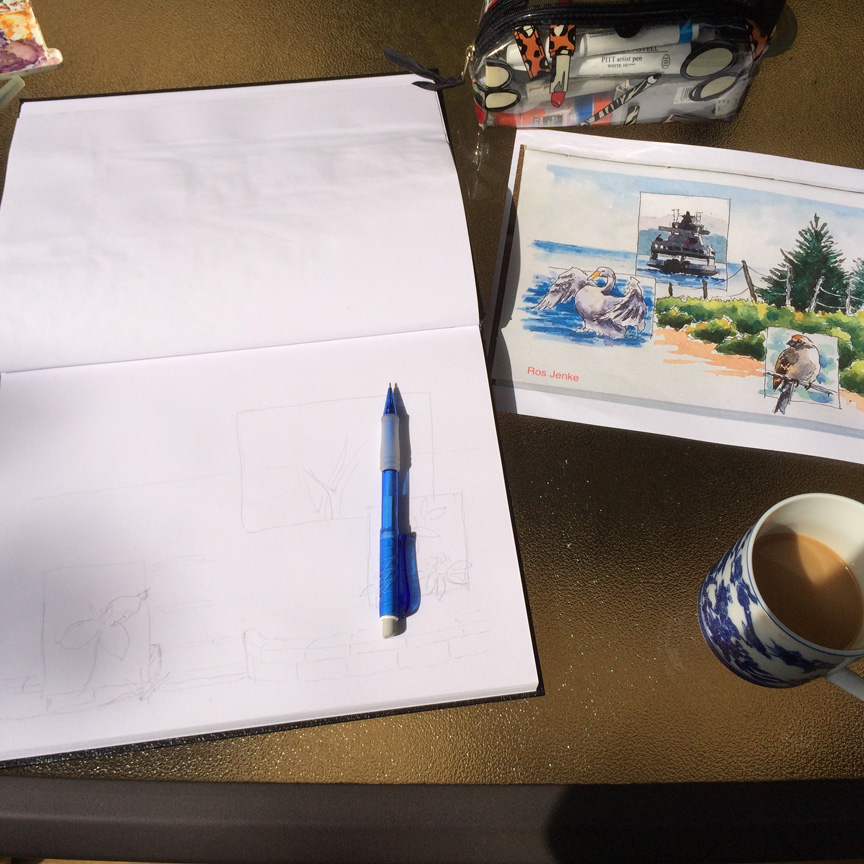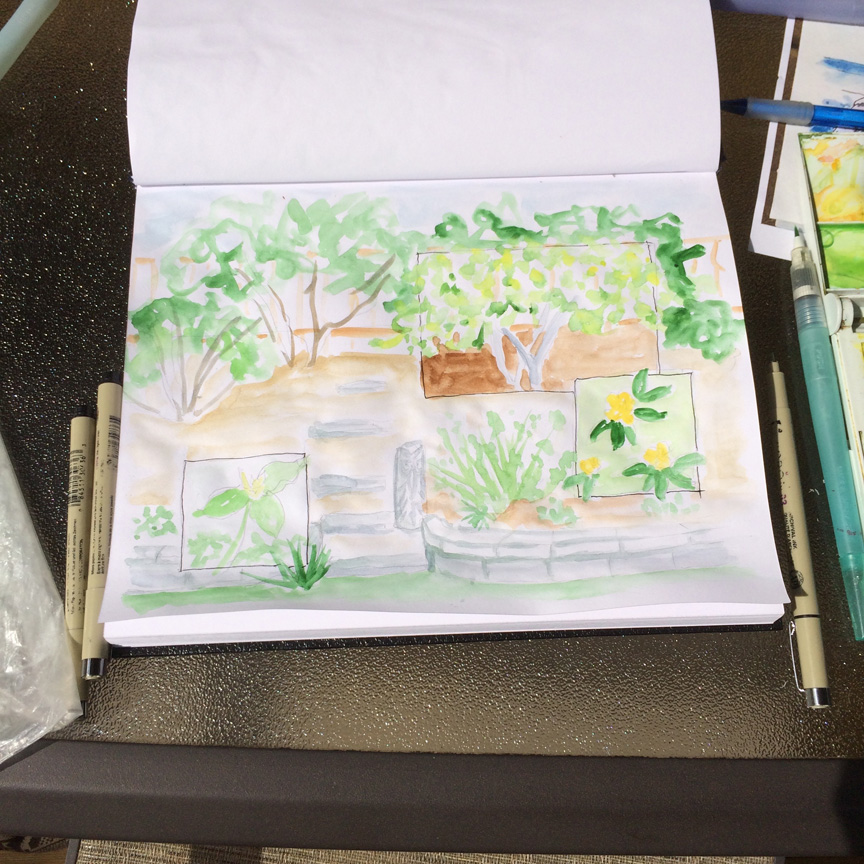 Jane was intrigued with a montage format used by Ros Jenke (one of the Artist's Journal Workshop artists on Facebook), so she printed out Ros' sketch, and started playing around with the same style.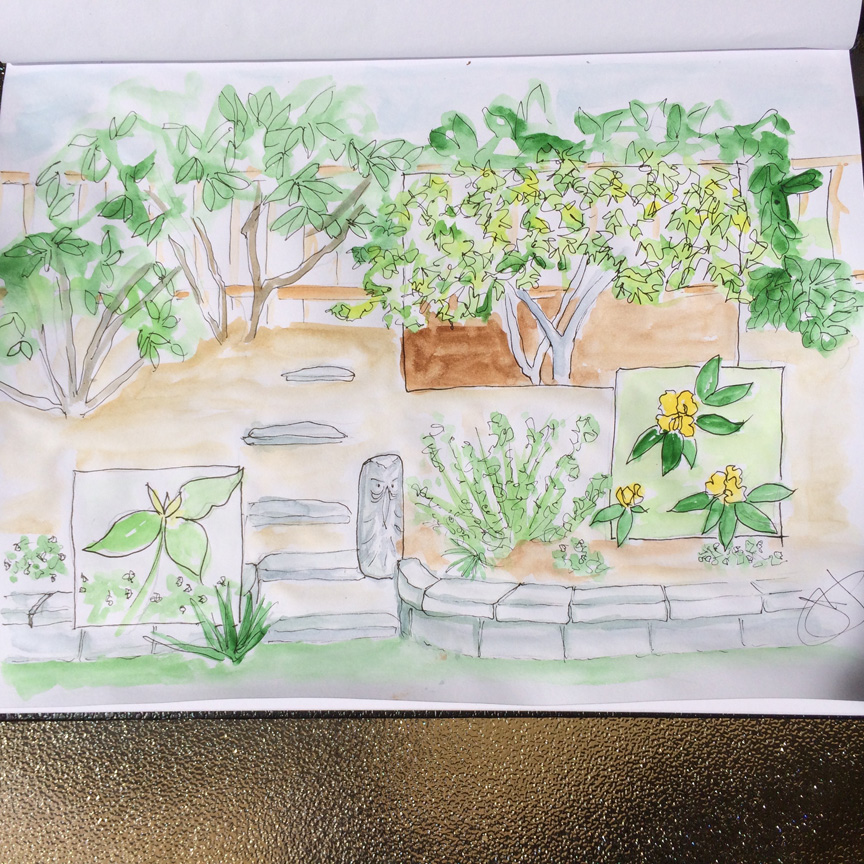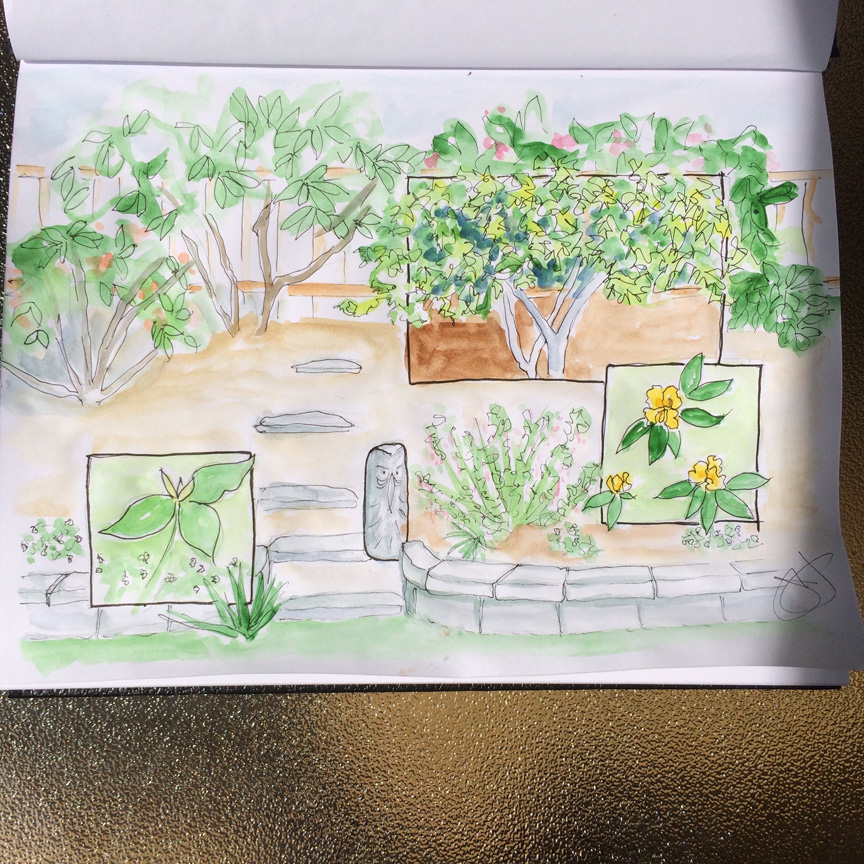 It was fun to see how the approach presented her back yard!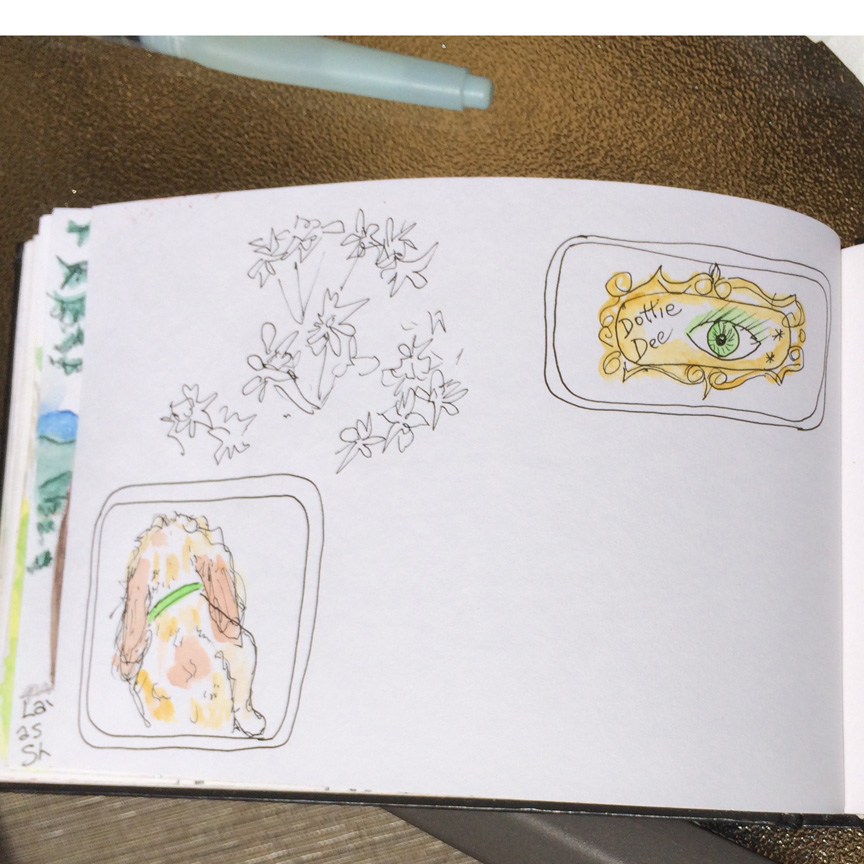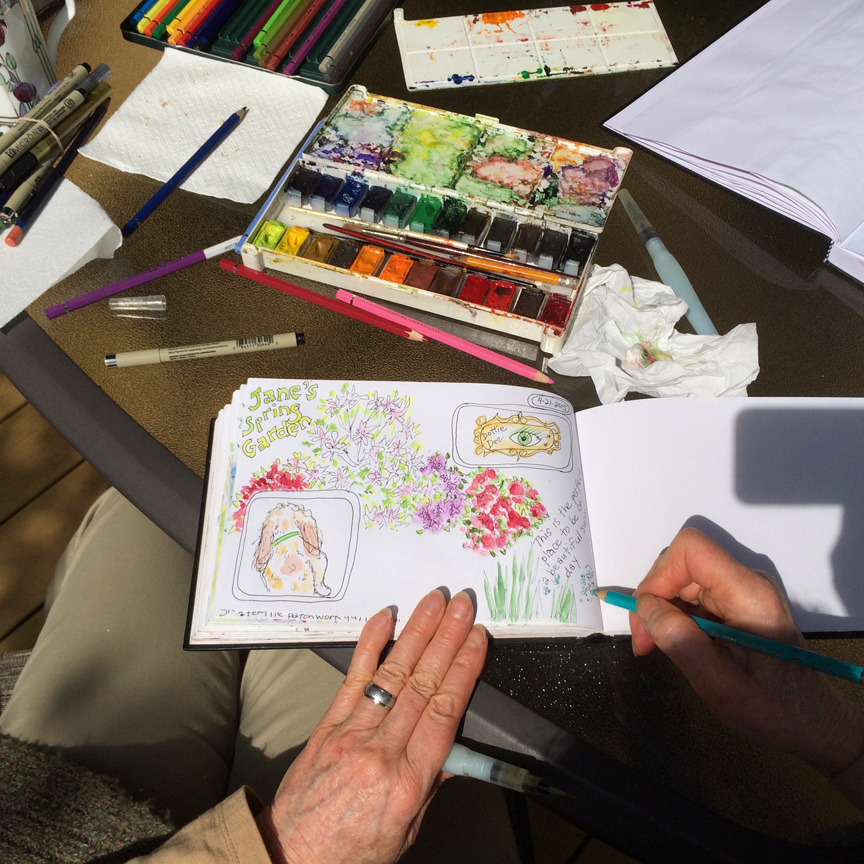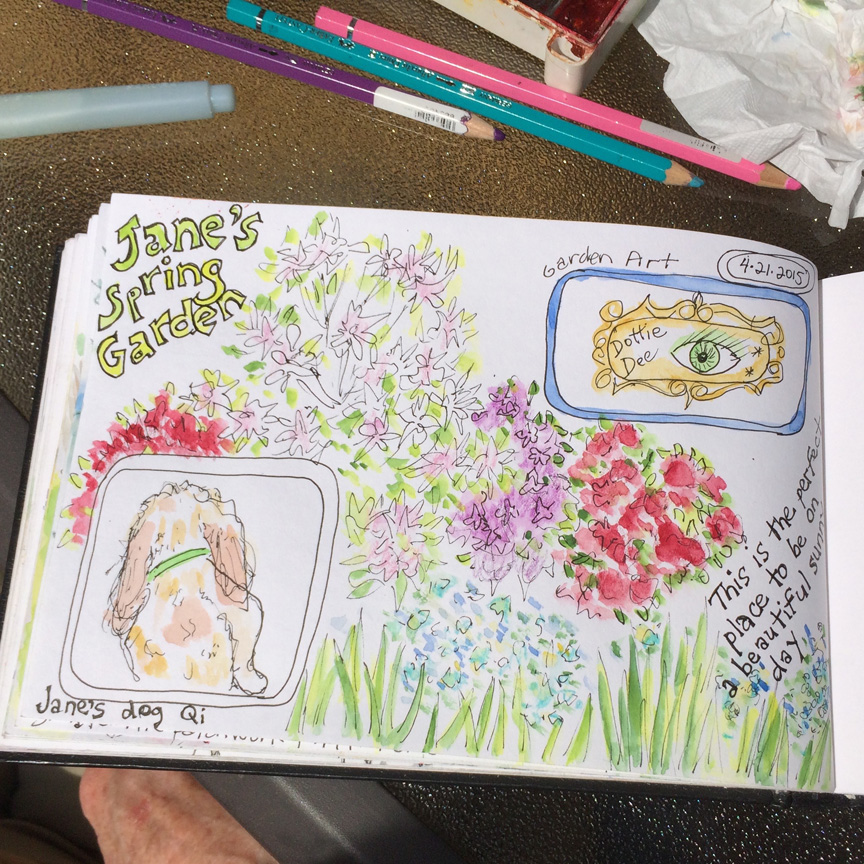 Tricia had her own vignette montage twist with images in the yard.