Cortesia Sanctuary, Eugene, OR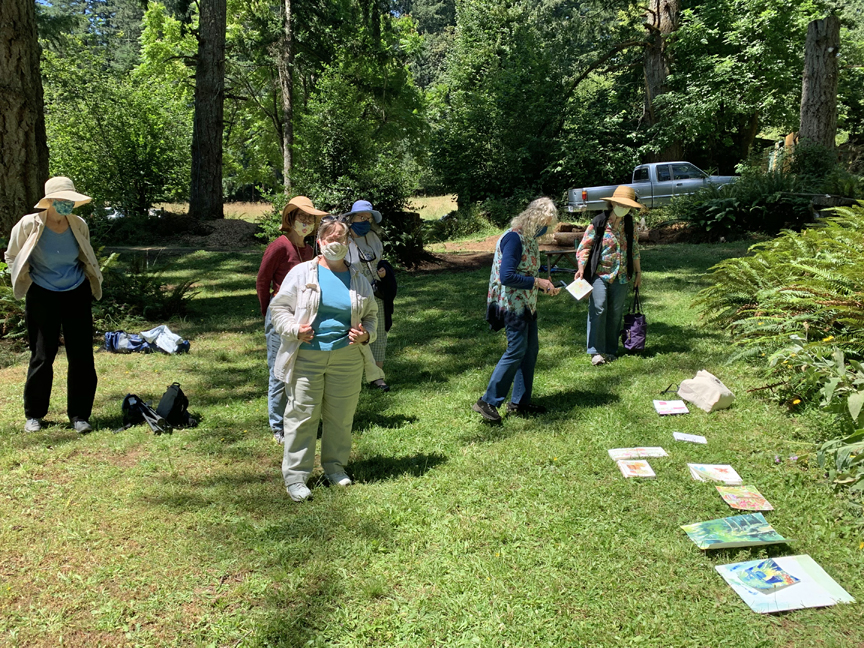 We cherished our time sketching at Tricia's – sketch review by Helga, Satoko, Daisy, Laura, Tricia, Marsha (Jane behind camera).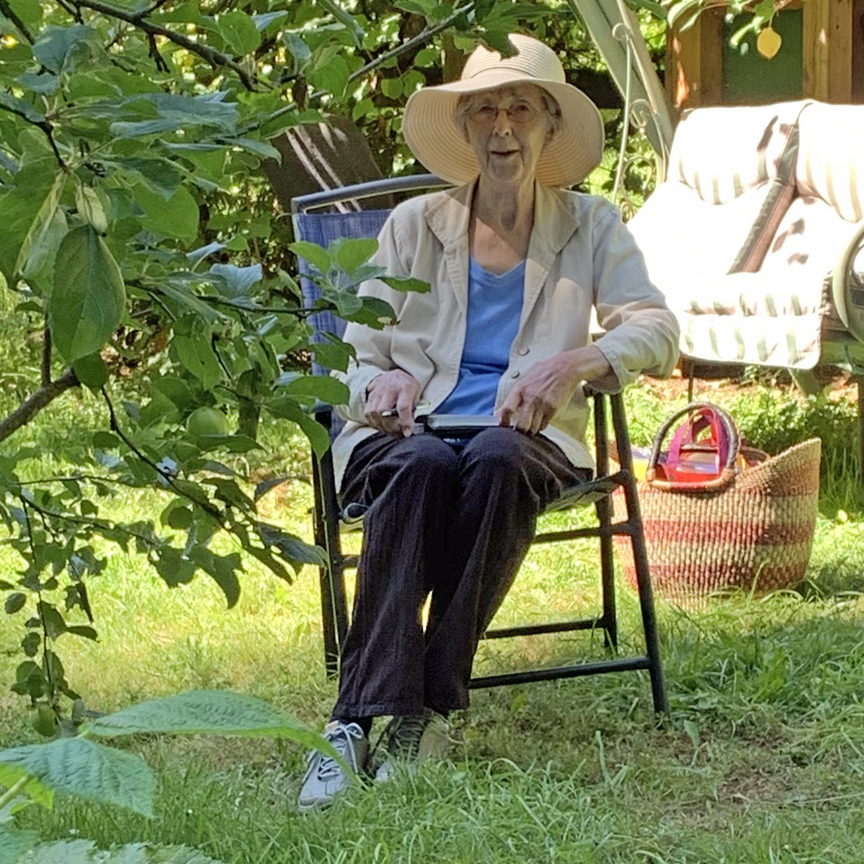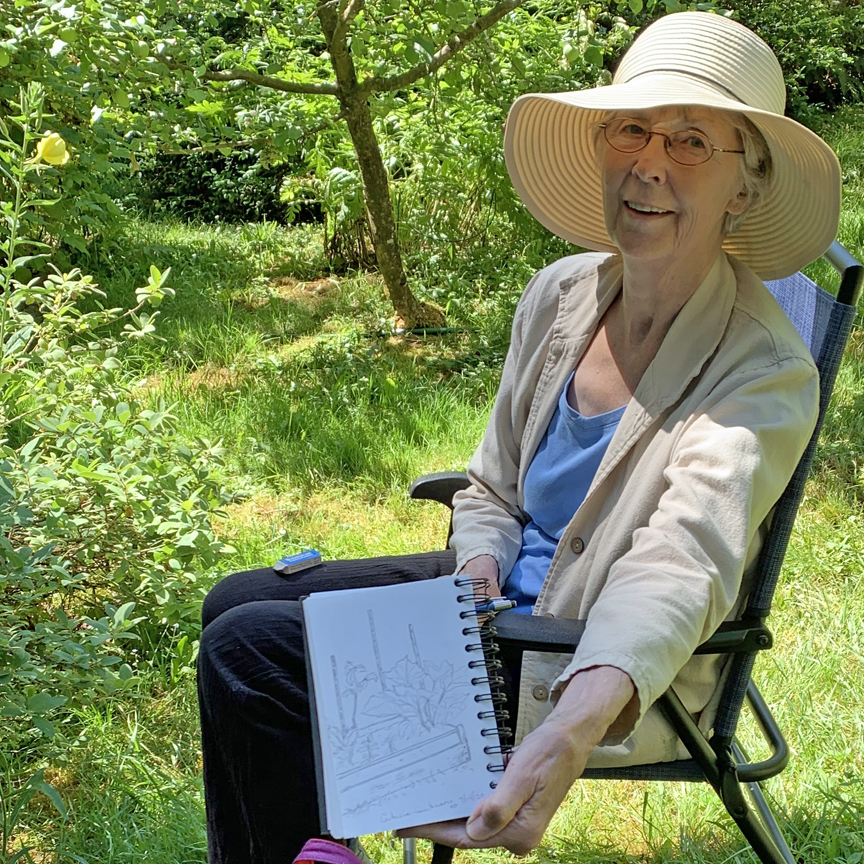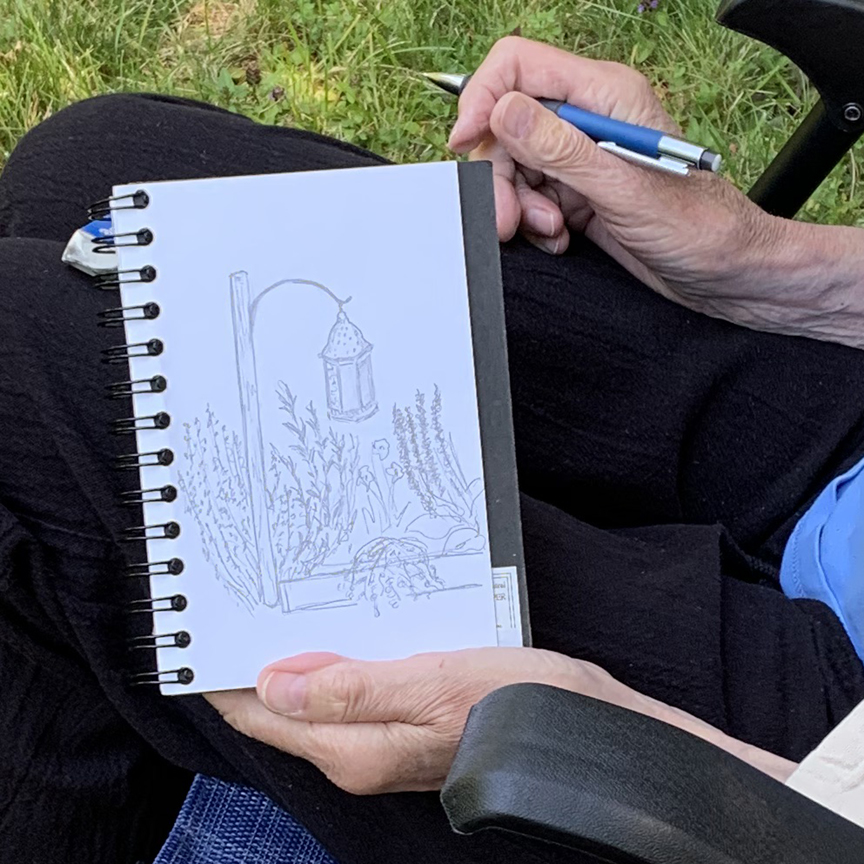 Helga found an interesting spot in the garden – a view from one end, then a view from the other. She's  enjoying doing them in graphite.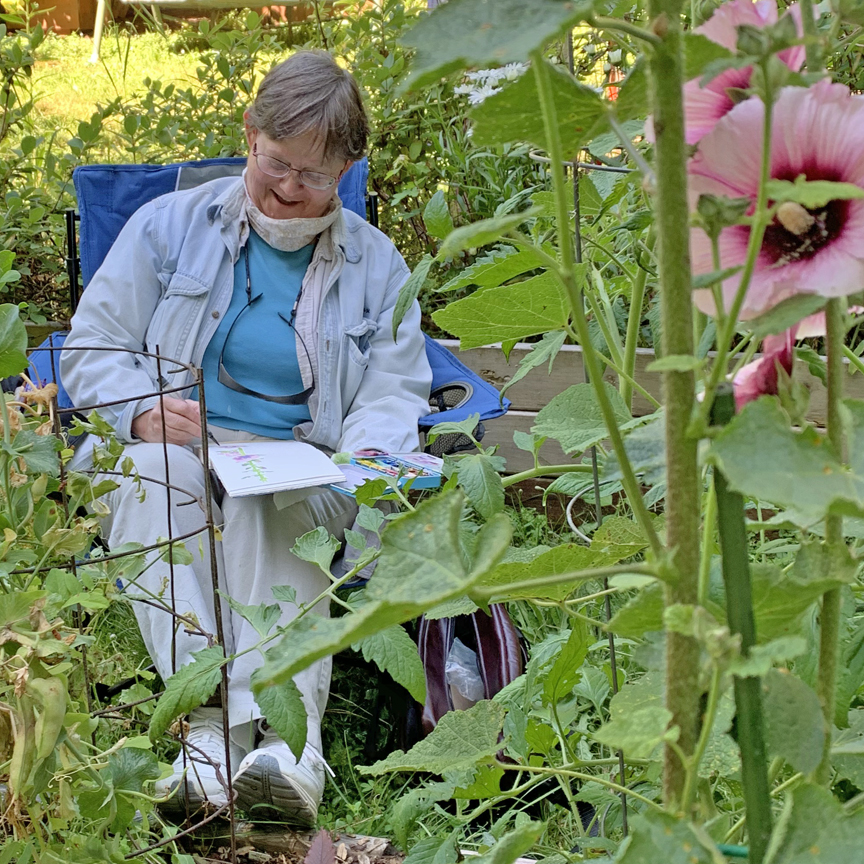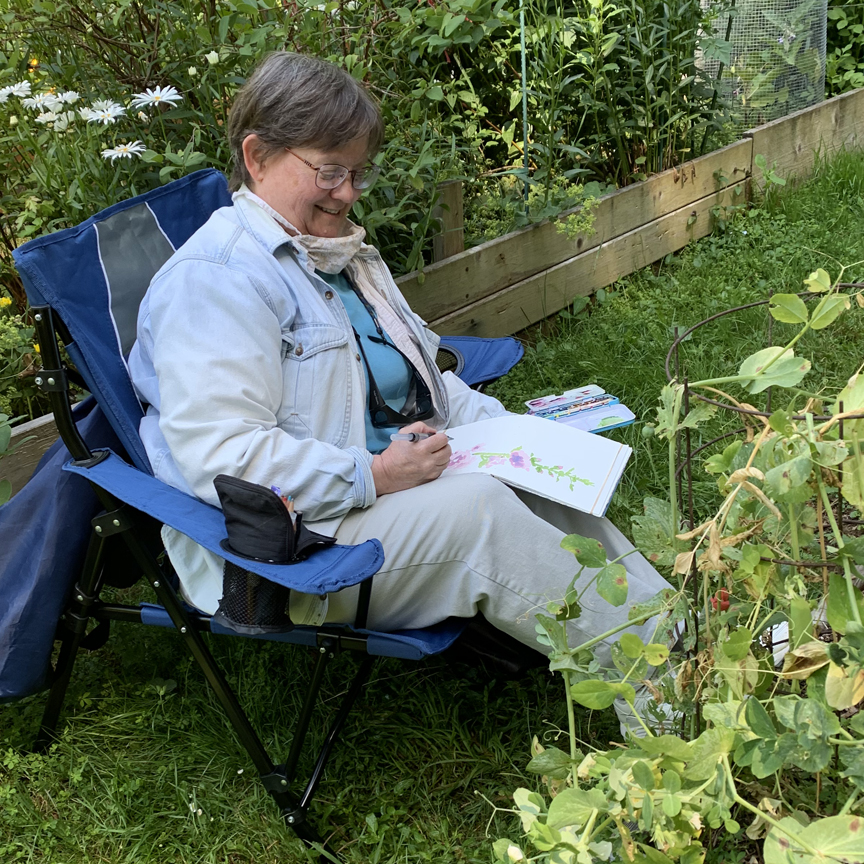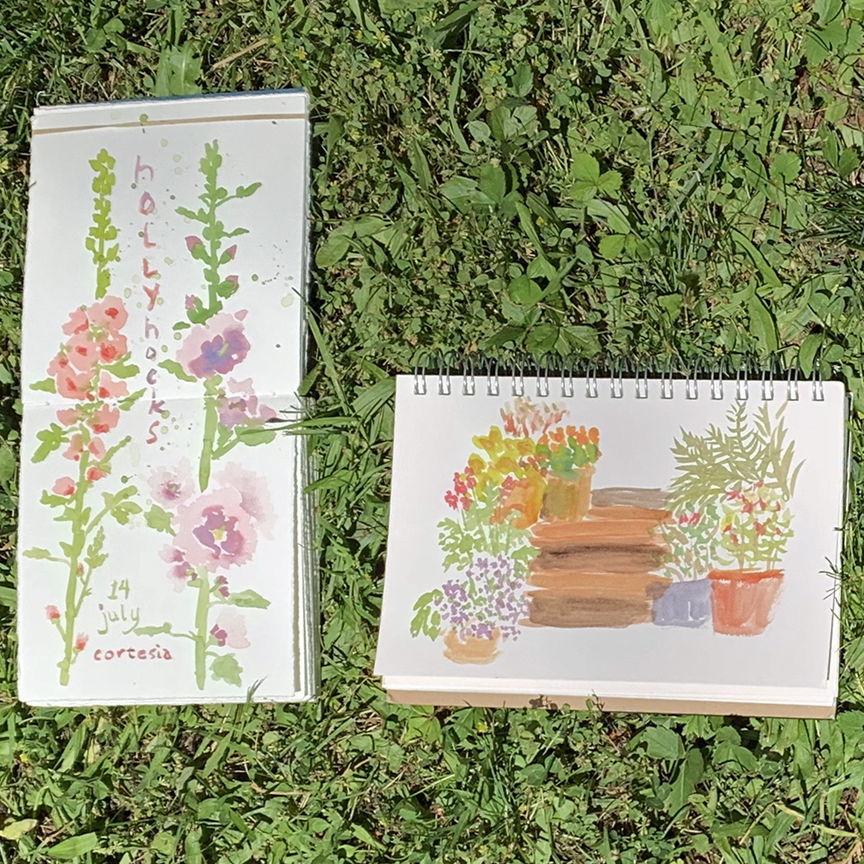 Daisy's in the garden, too, but she prefers to work with watercolor. She doesn't even use any pencil before going to watercolor! Nice.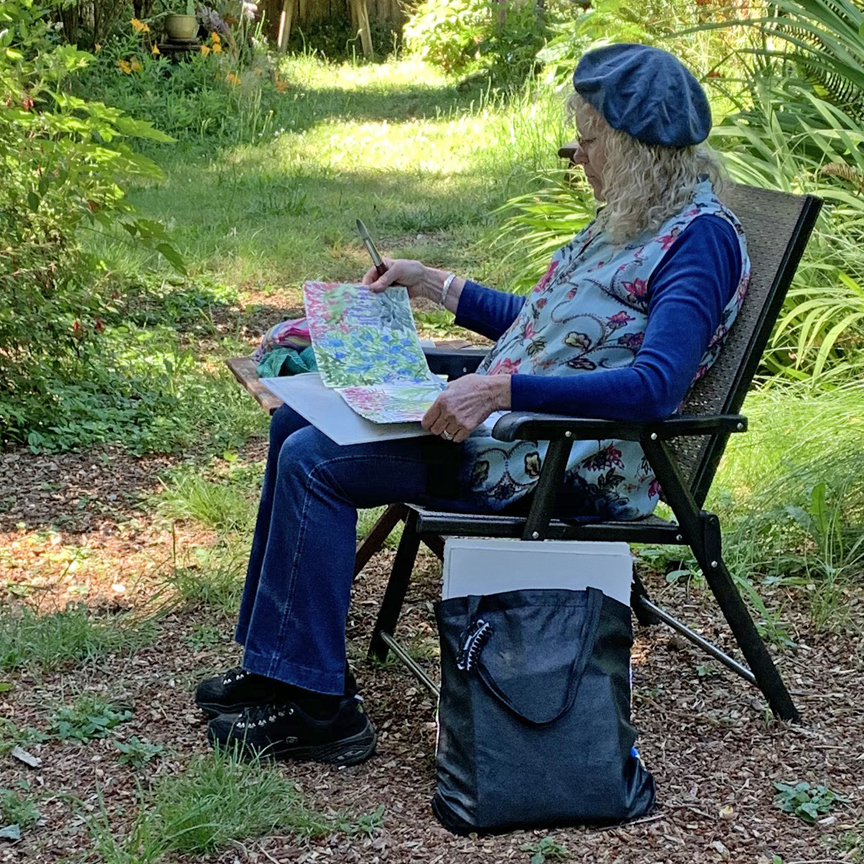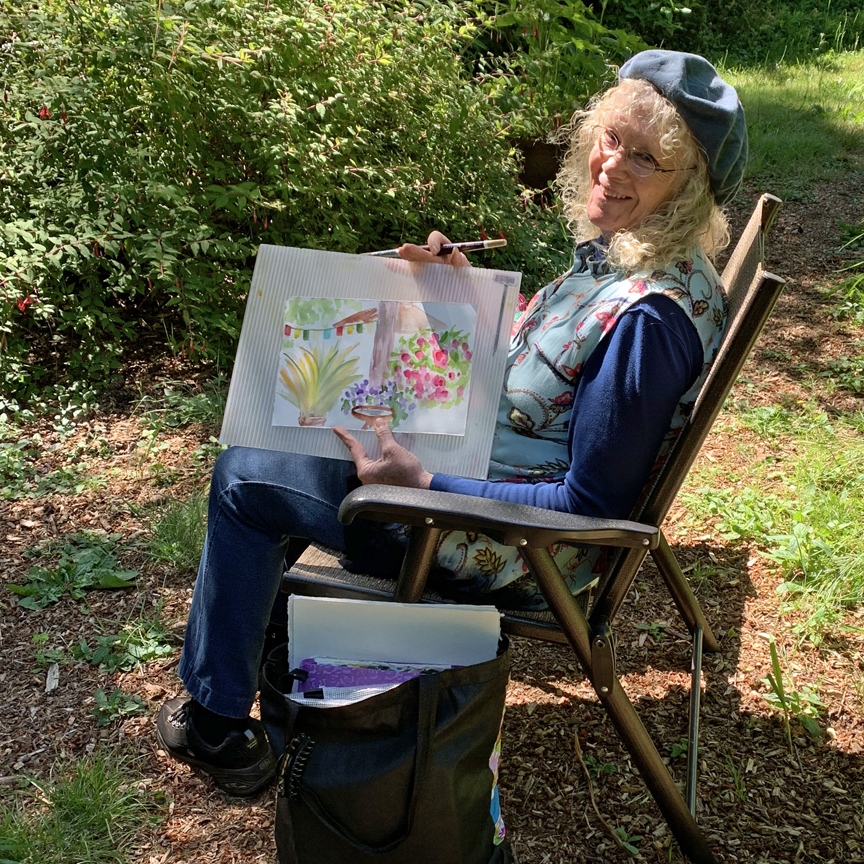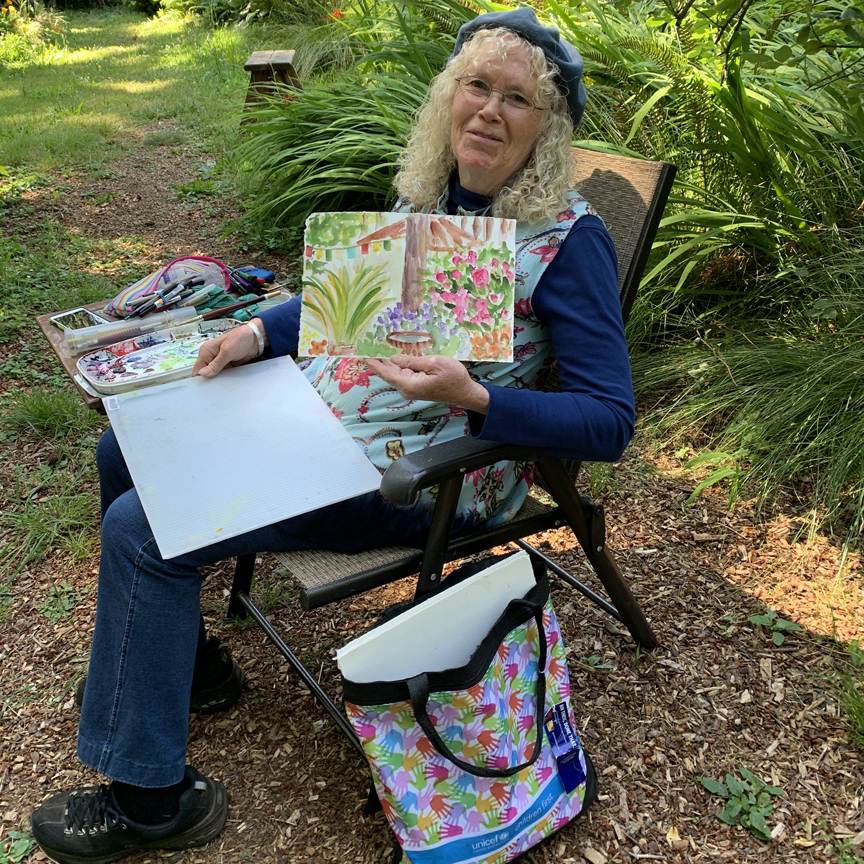 Tricia's a big picture gal, doing a two page spread, direct to watercolor, too.  But where's the focal point, she muses….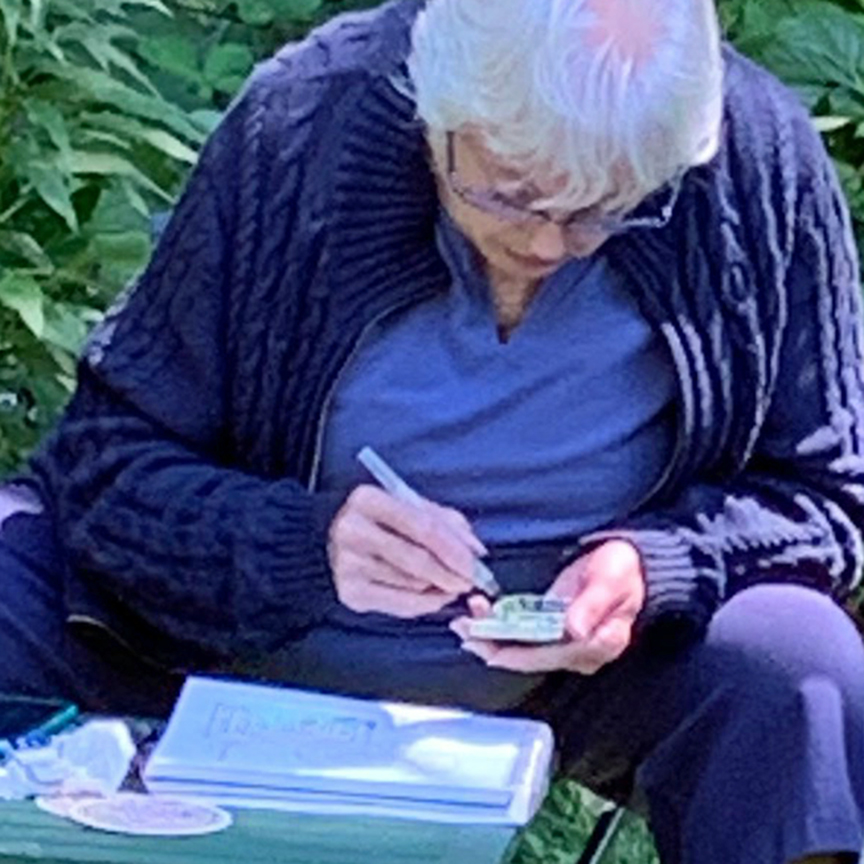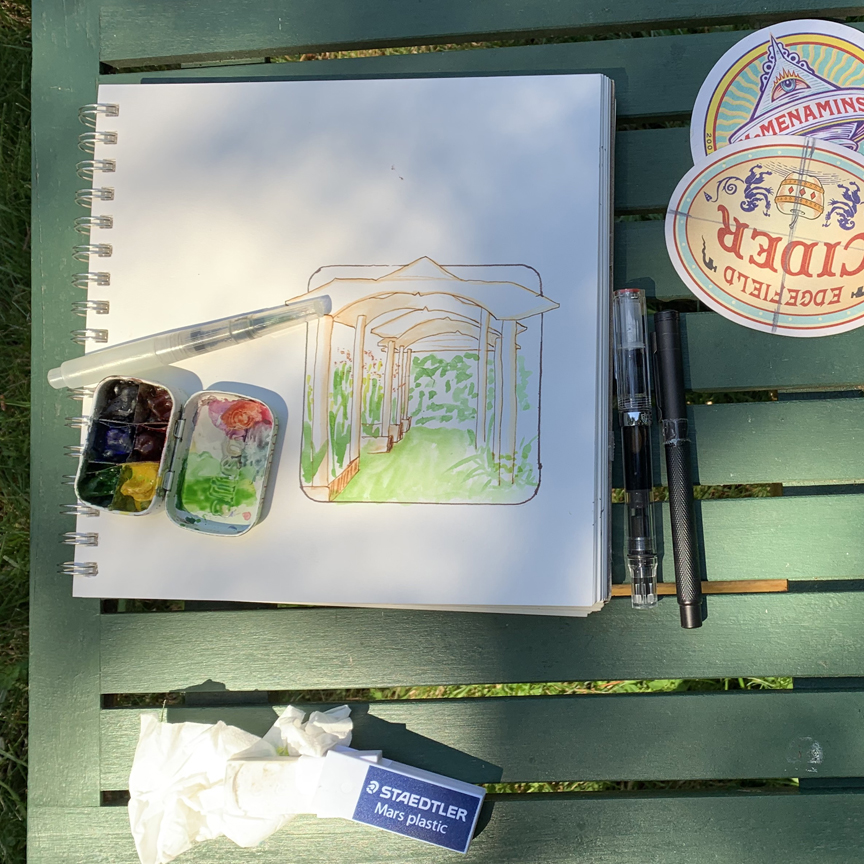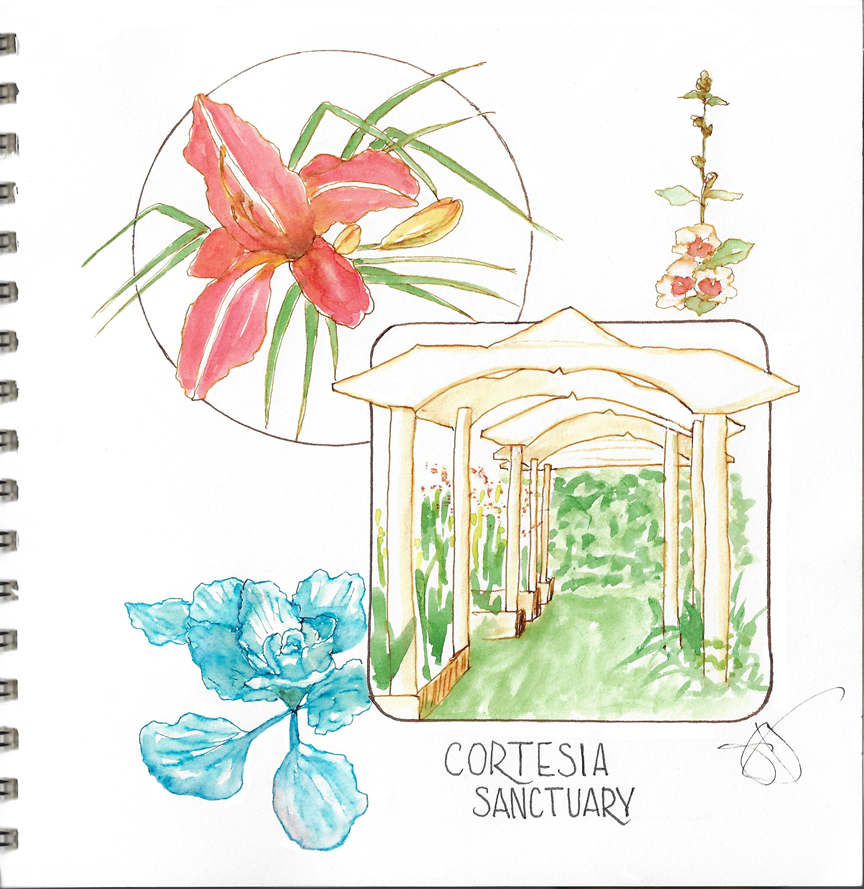 Jane does it all – pencil pre-sketch, ink (both water soluble and permanent), & watercolor from her tiny palette. Too much fun!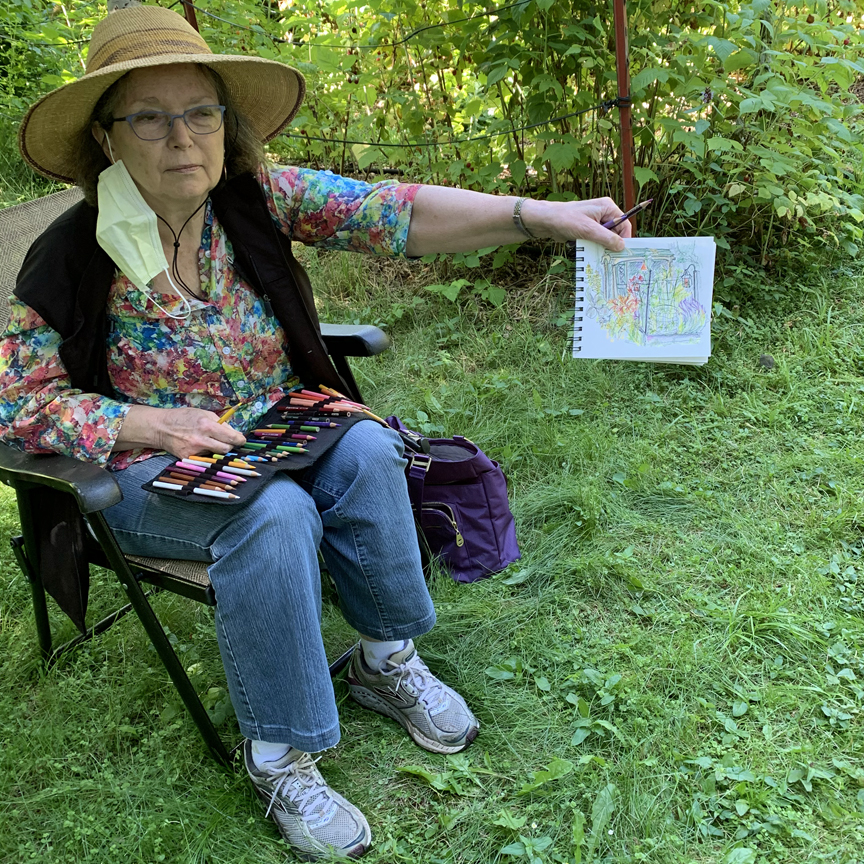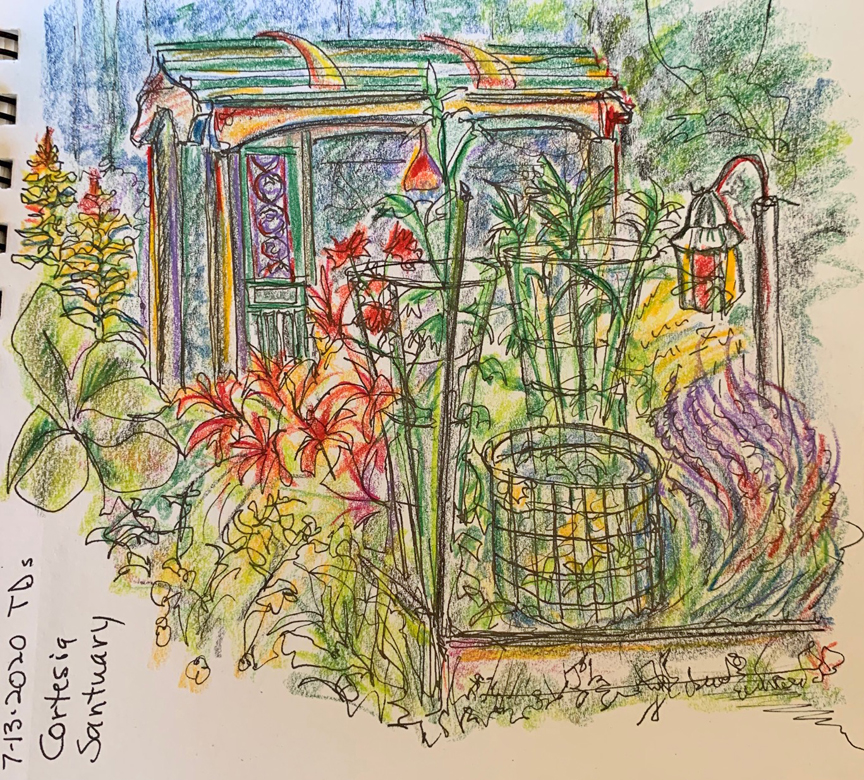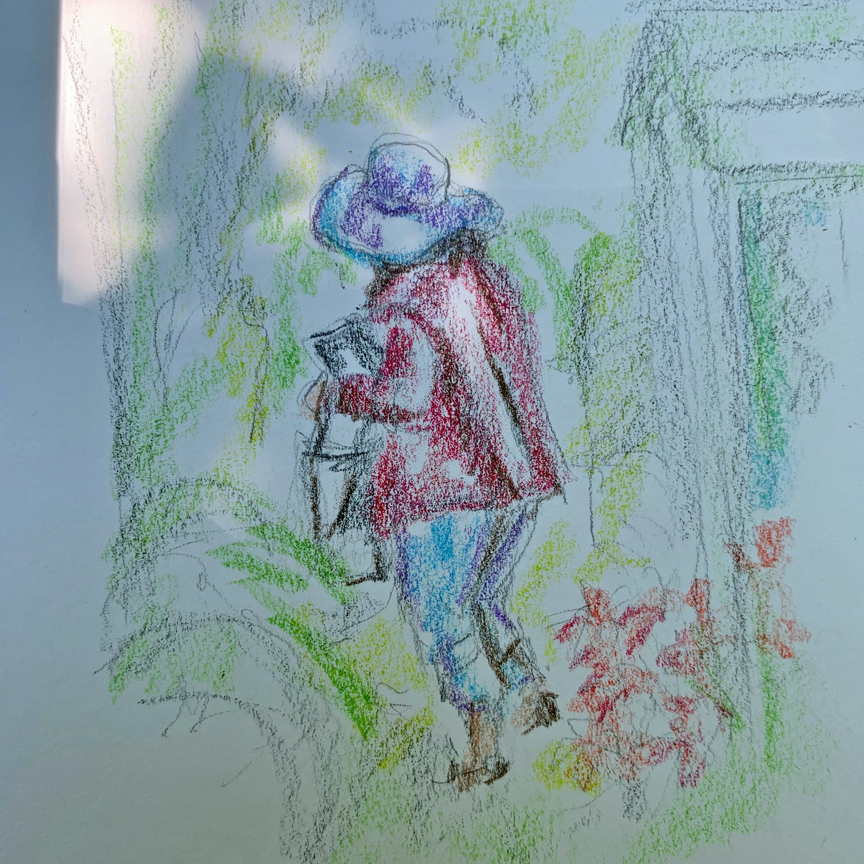 Marsha is in the garden, too – trying wax crayon, then black ink lining for definition.  She even got a sketch in of…Laura!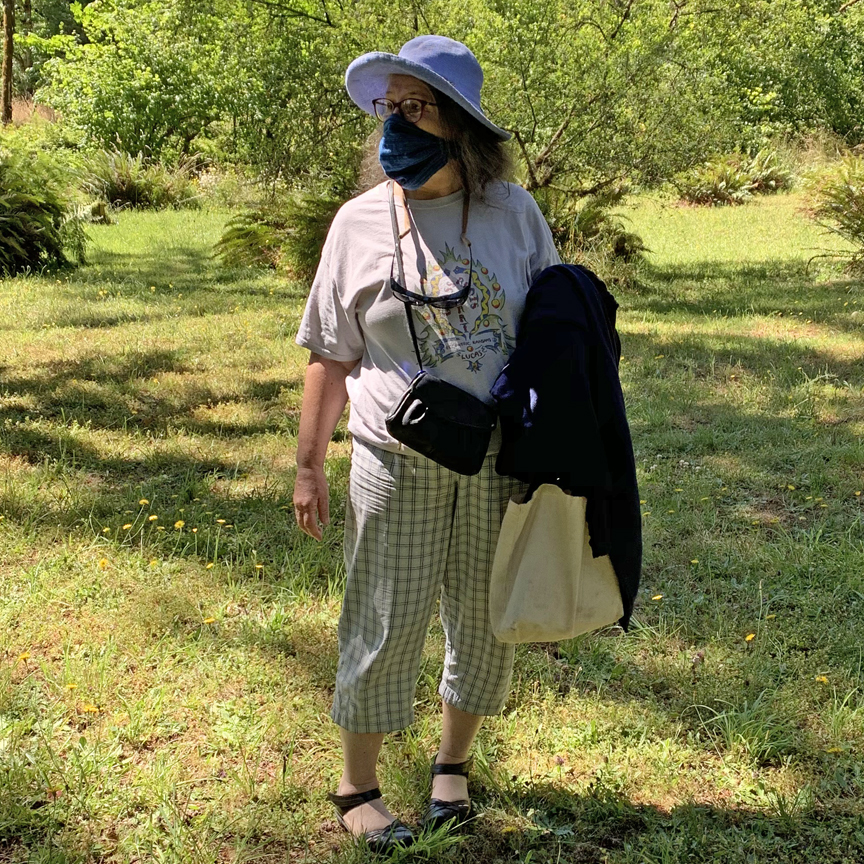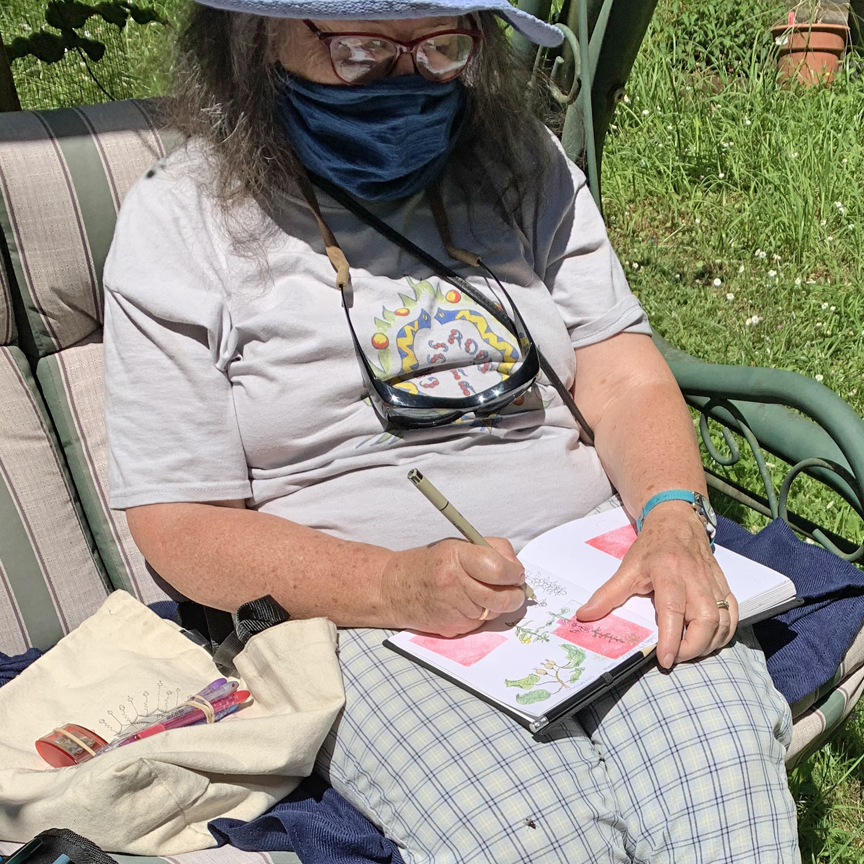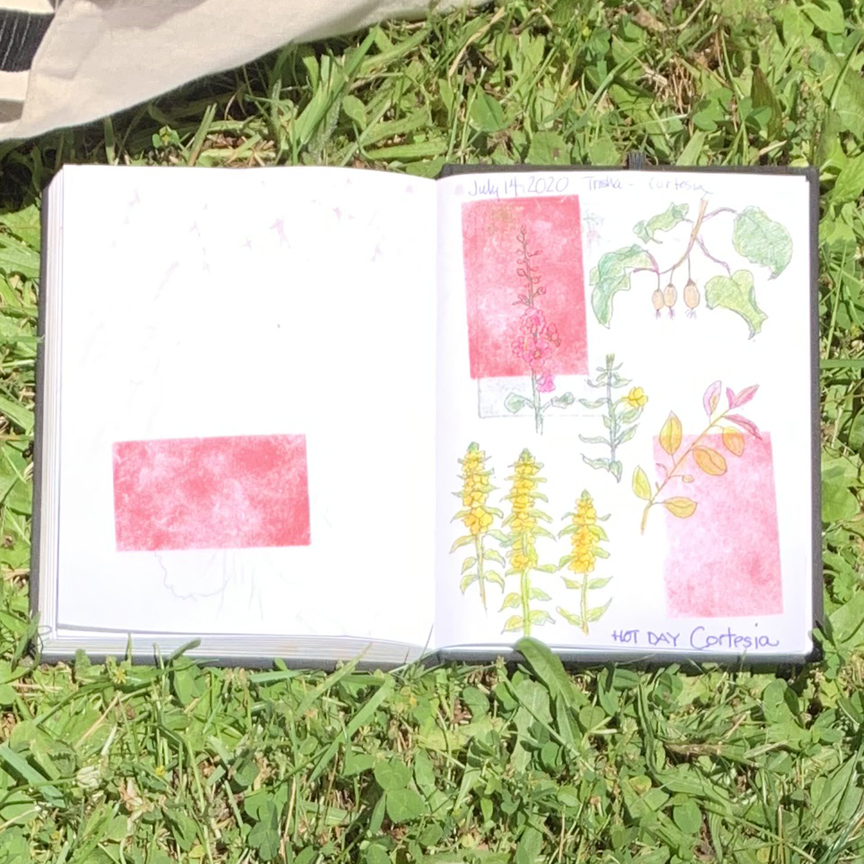 And here's Laura. She does  ink sketches in the garden, then gores to wax crayon (which she says is a challenge in the warm sun!).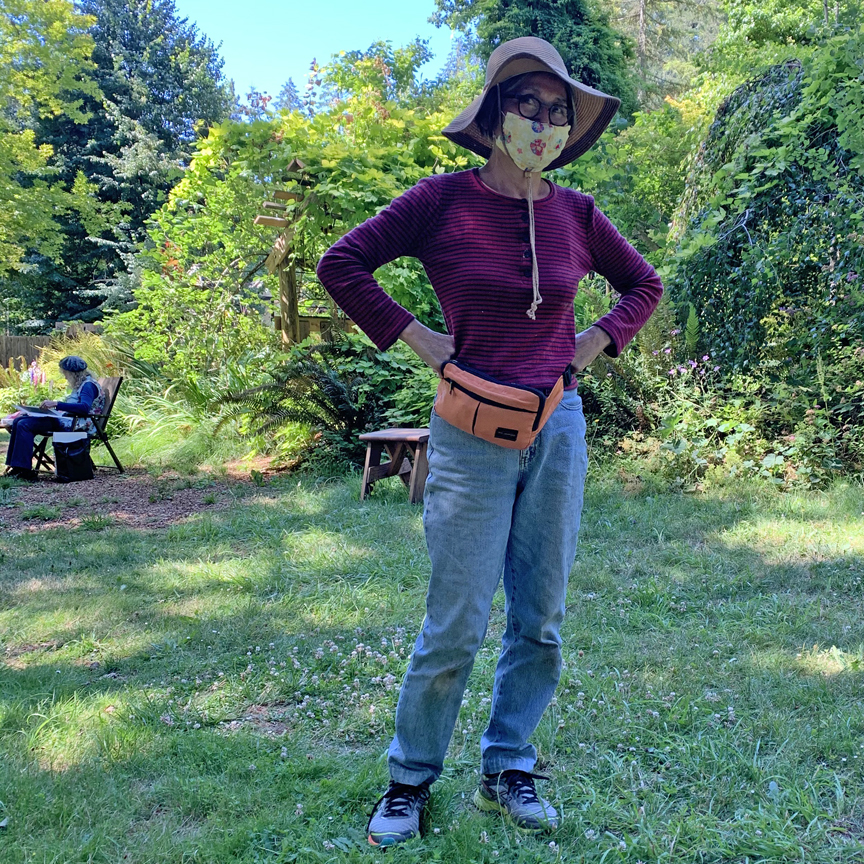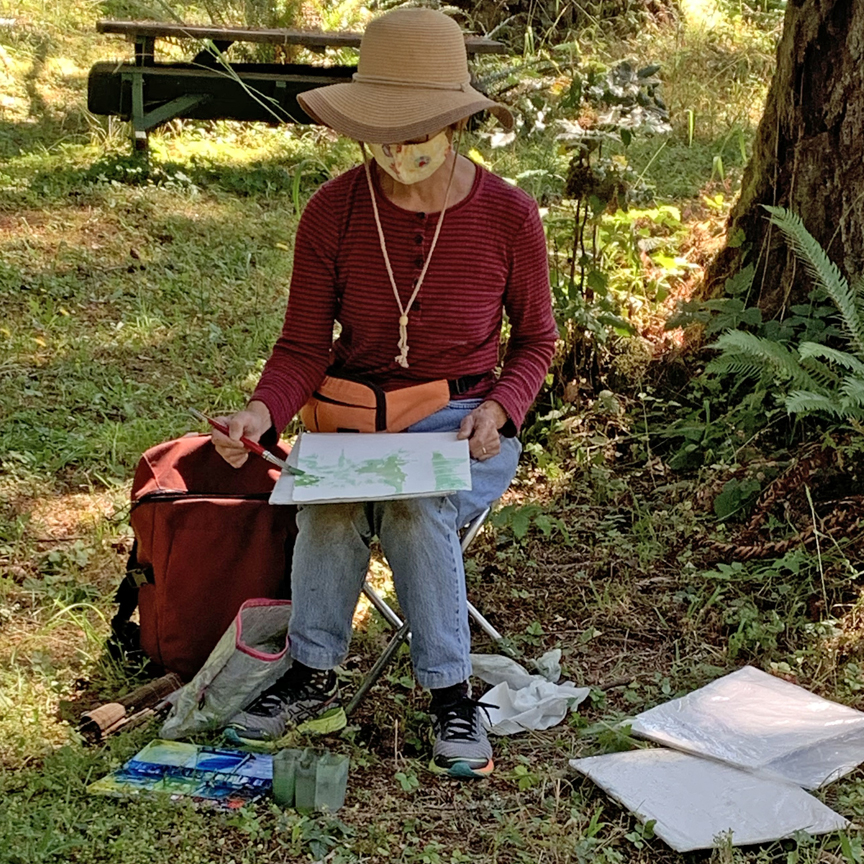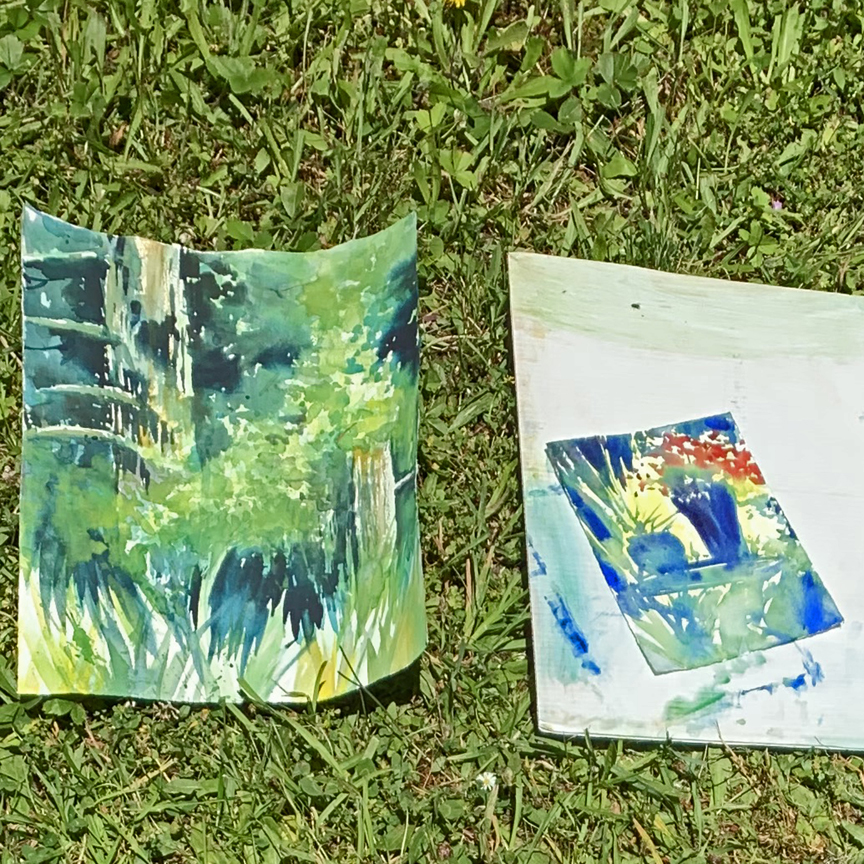 Ta dah! Satoko! She loves sketching the trees with wet-on-wet watercolor. It sure works for her – what wonderful sketches.