Tugman Park, Eugene, OR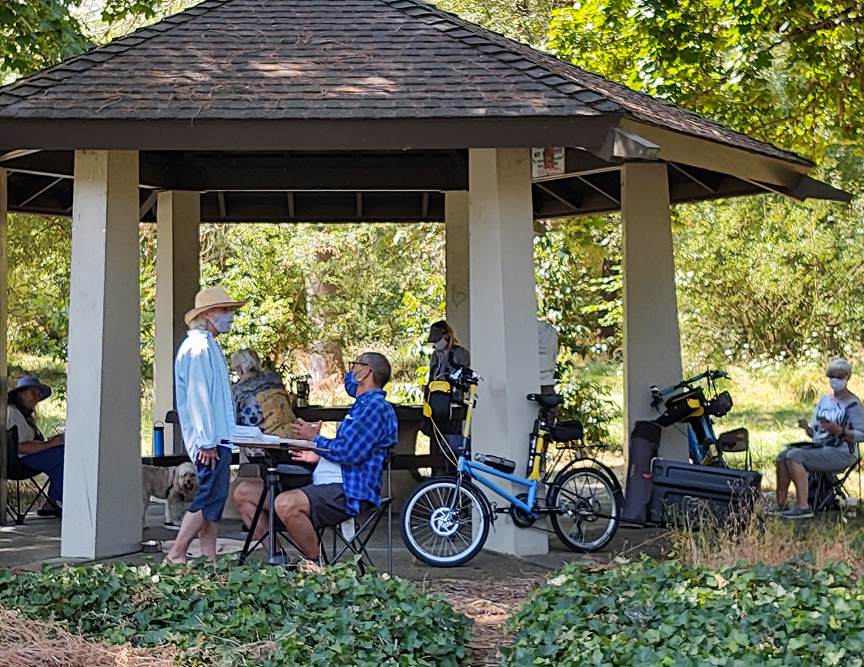 Laura, Barb So, Jane, Hugh, Barb Sh, Sandy, Katie – can you find us?Thanks to photographer, Daisy (& other pics by Sandy).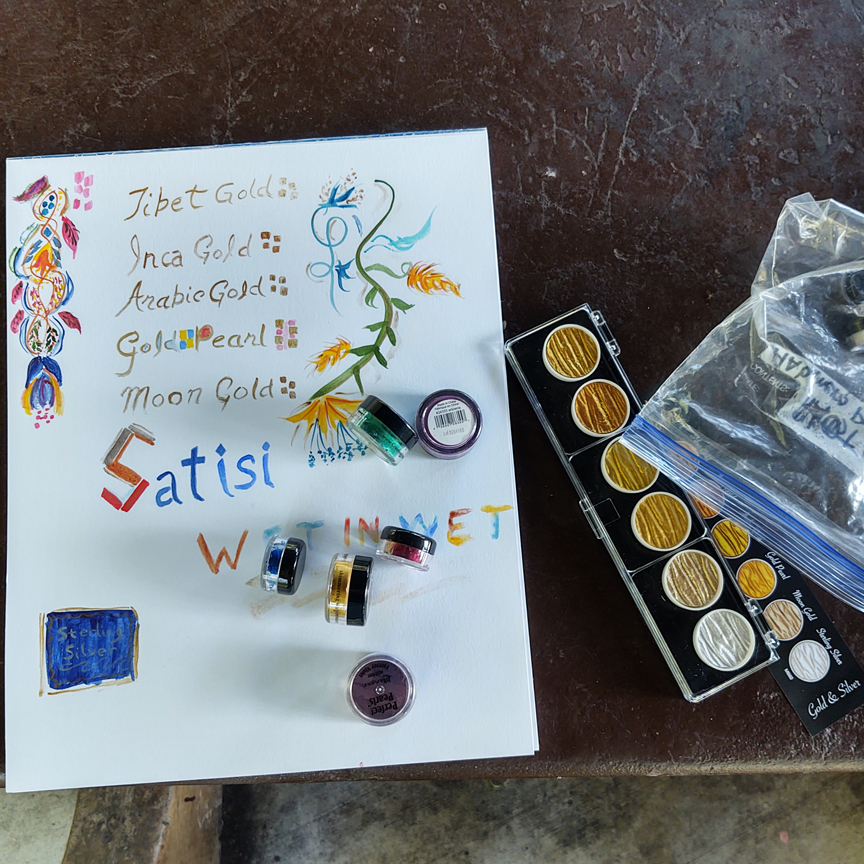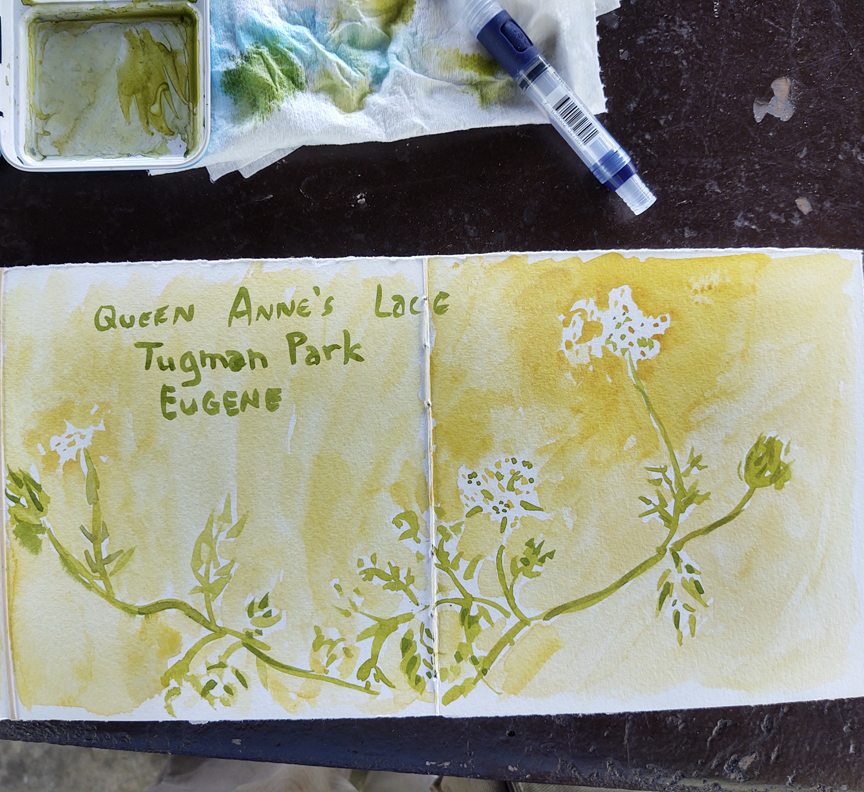 Daisy (& Laura) are really getting into metallic paints – what fun! And  here's Daisy's painting for today – nice rendition of the wildflowers.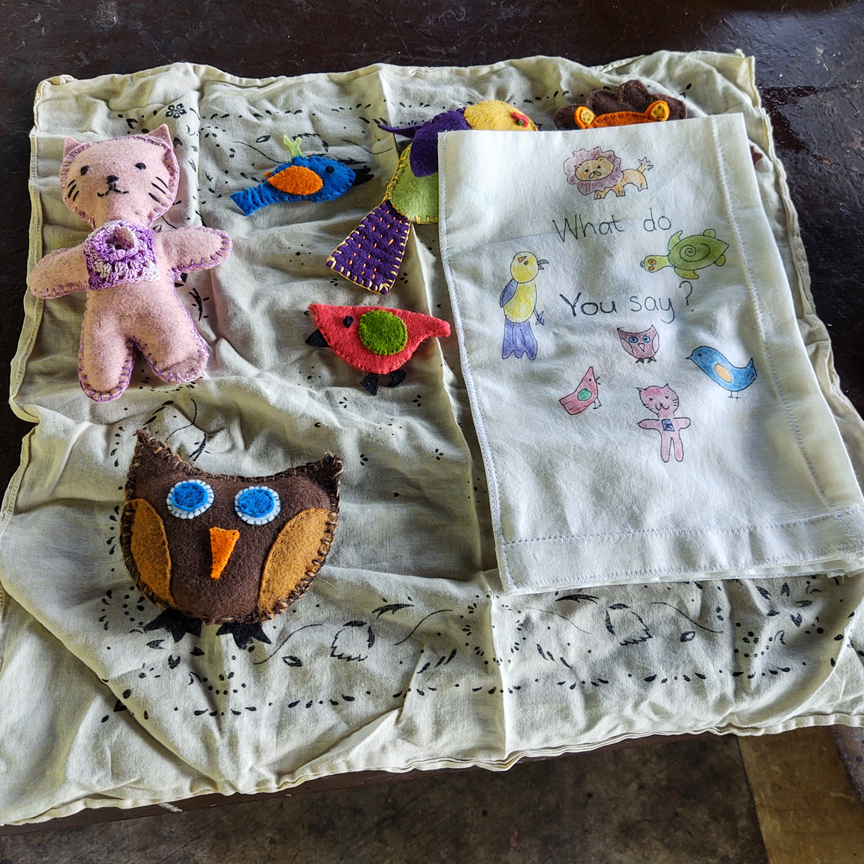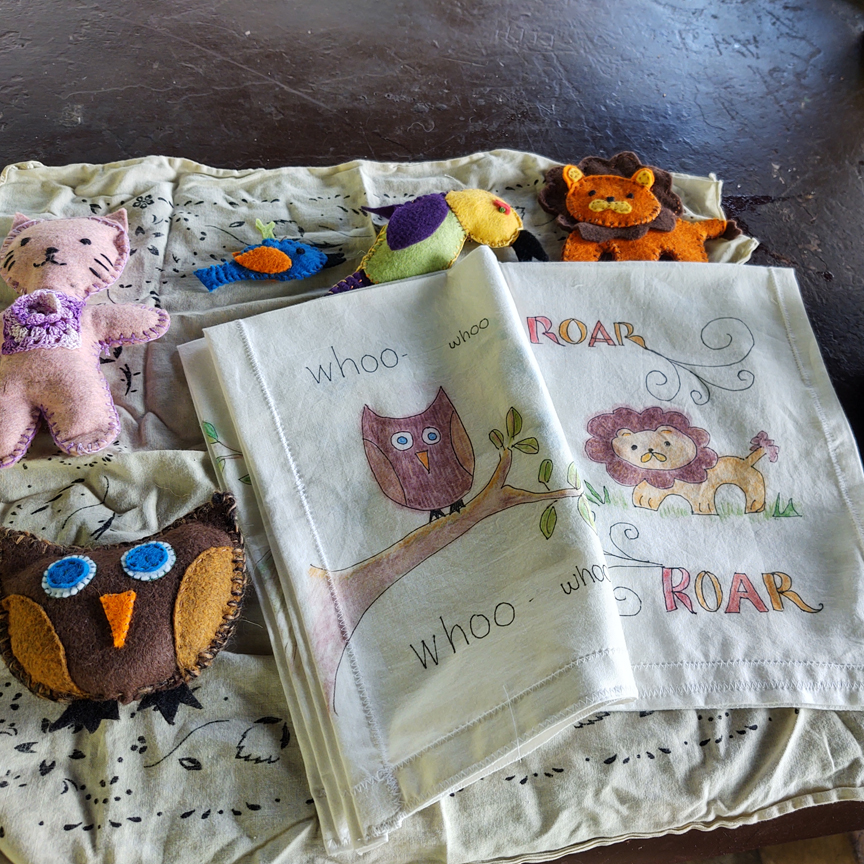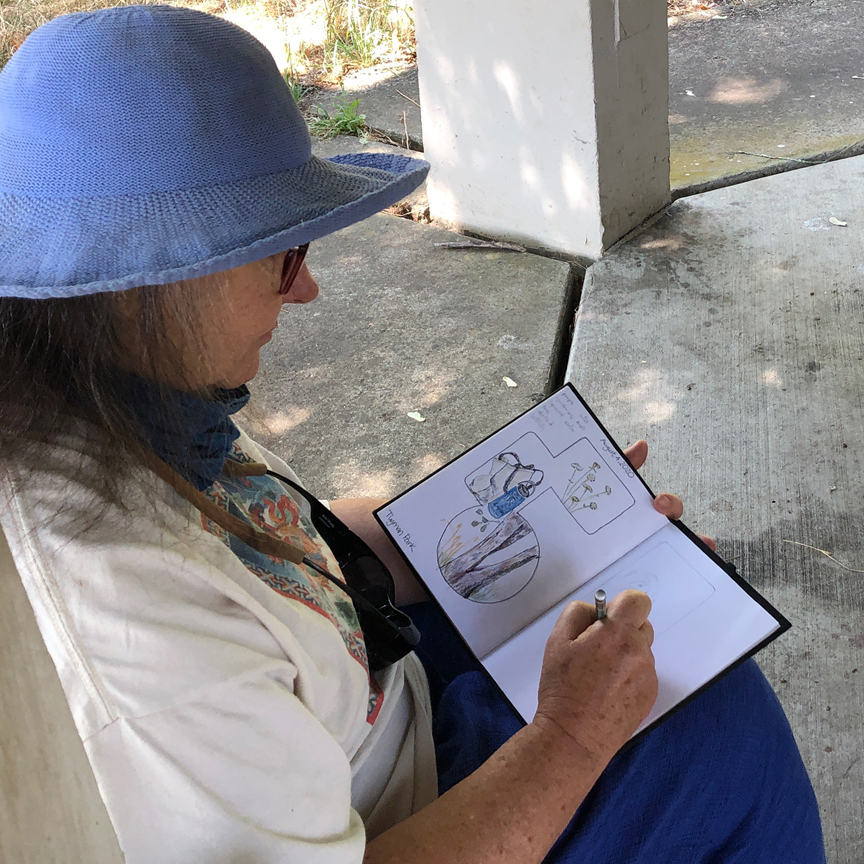 Laura took a tip from Daisy who used Derwent Inktense pencils on her quilt blocks, only Laura made a children's book! And here she is.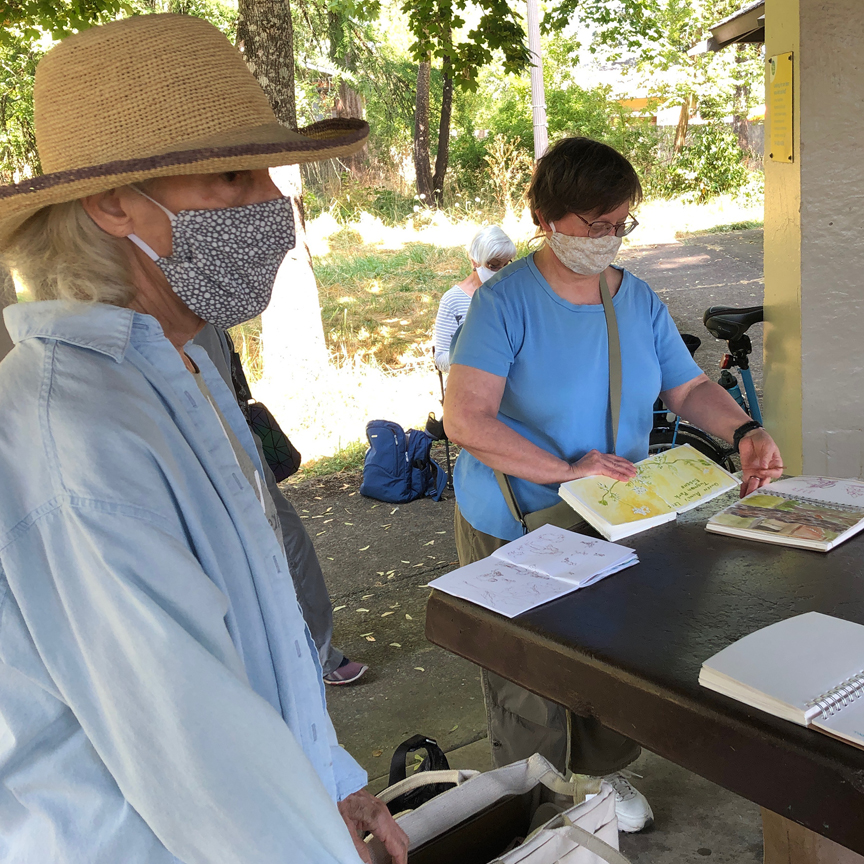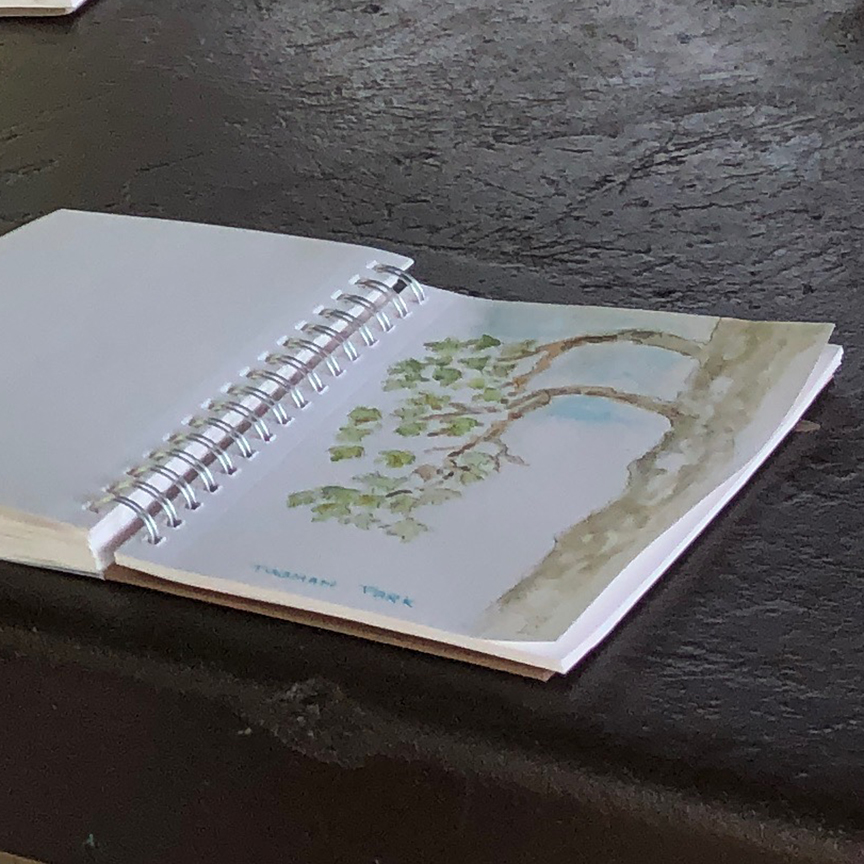 Barb So and Daisy were busy at their end of the table – lovely tree sketch by Barb. She always had such a dreamy approach.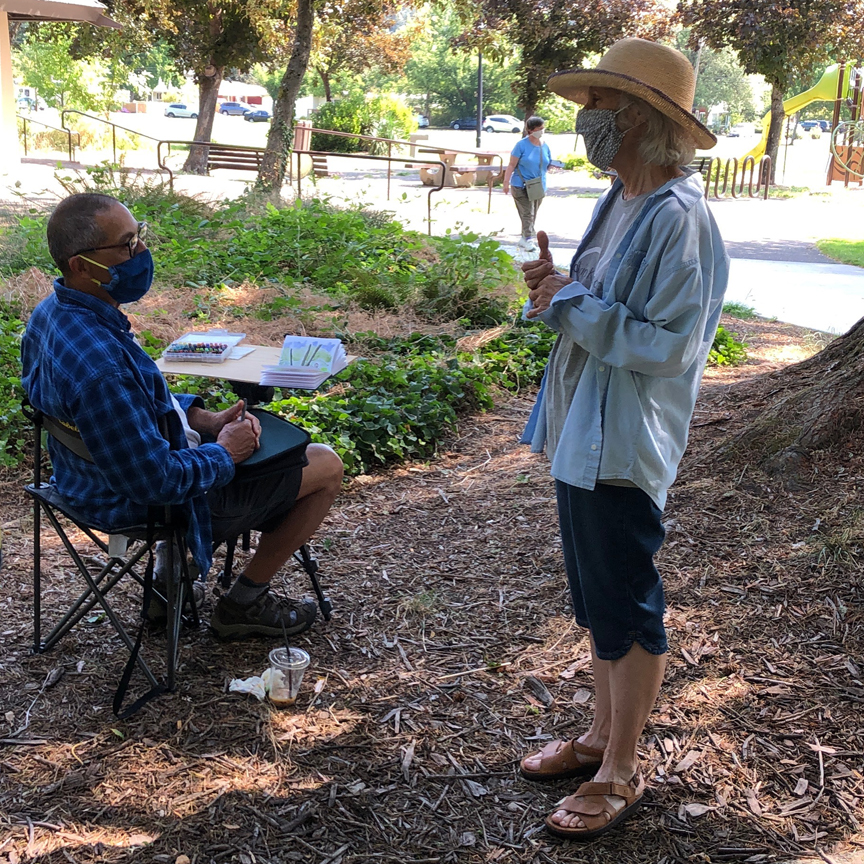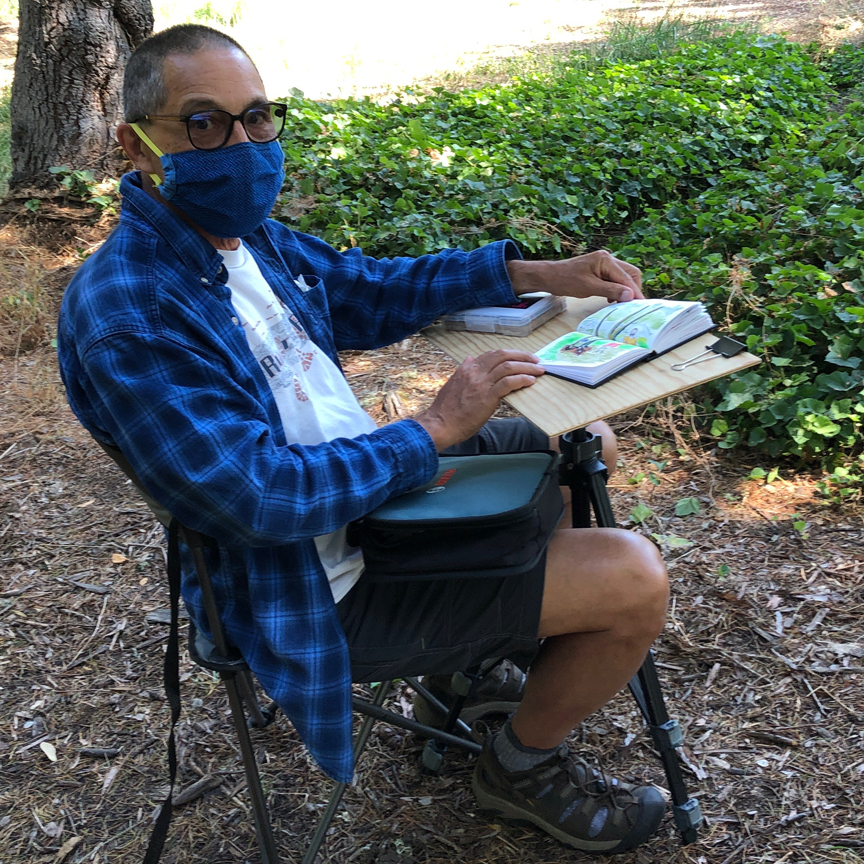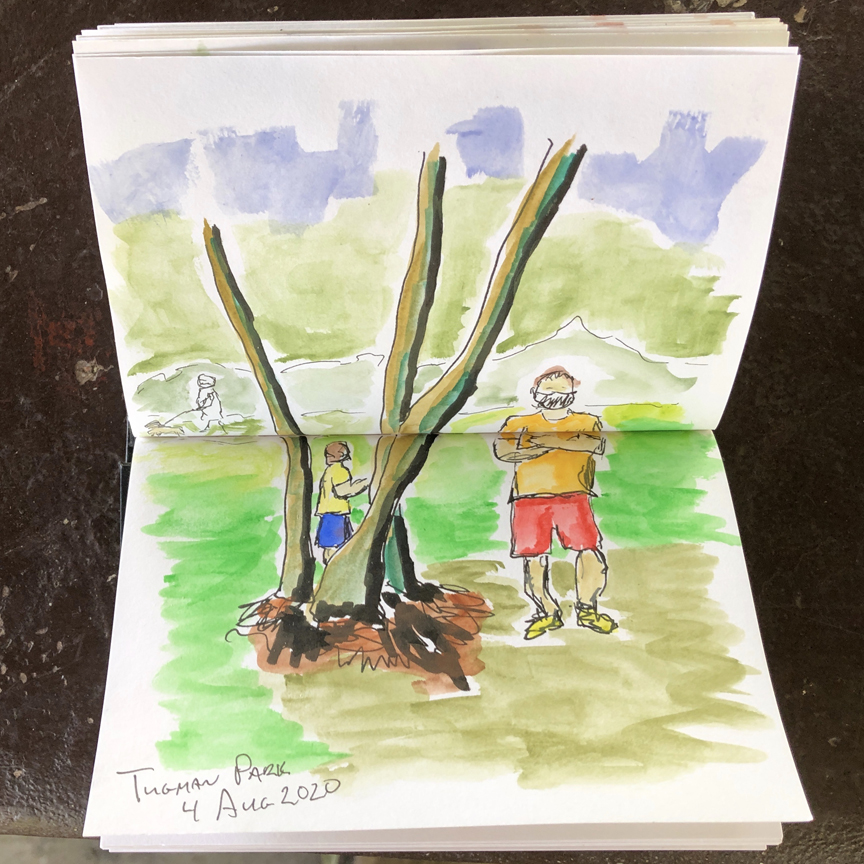 BarbSo chats with Hugh while he's using his adapted camera tripod easel. What's he sketching? The day camp going on in front of him.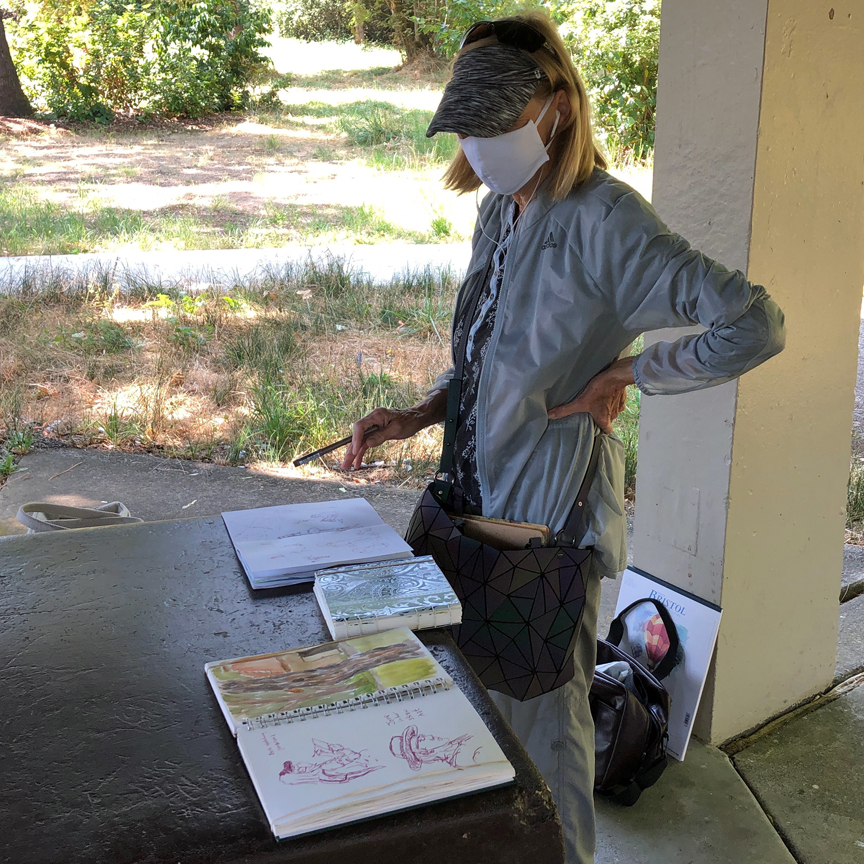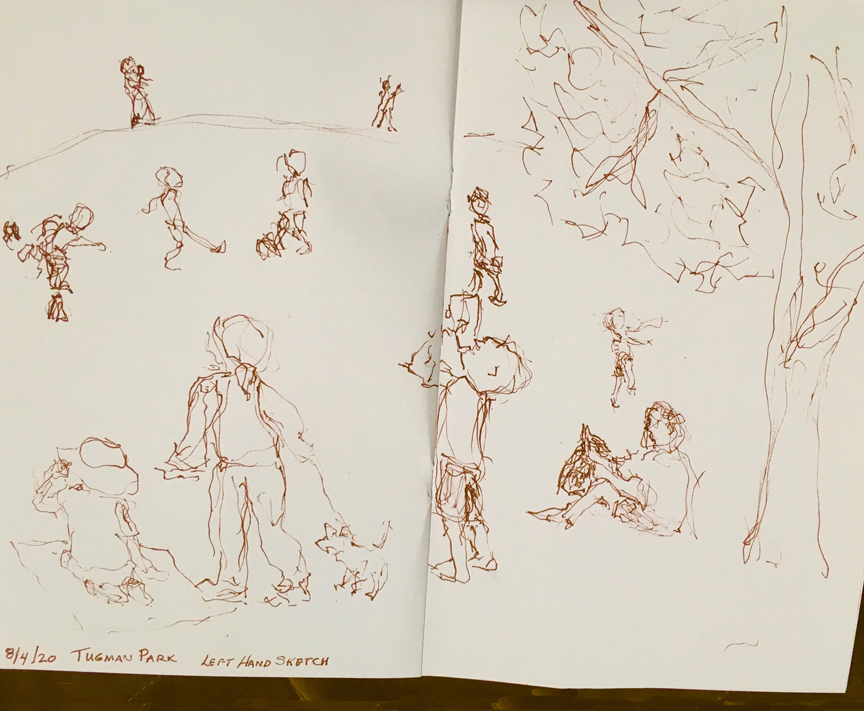 Barb Sh was really productive today capturing the action around her – first a couple of sketchers, then all the kids running about.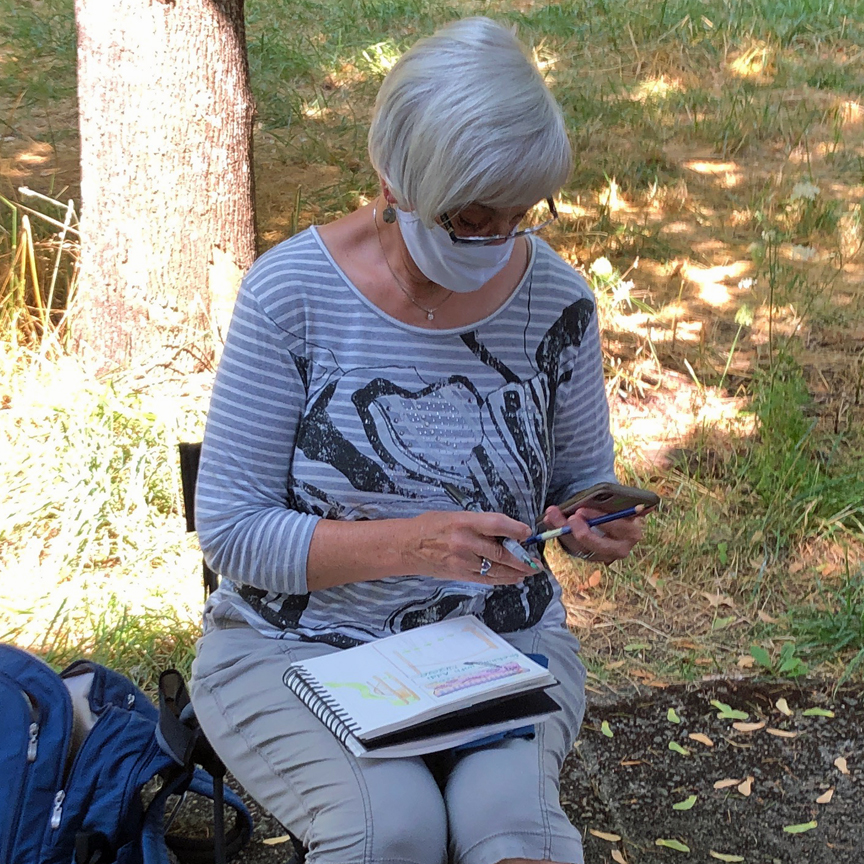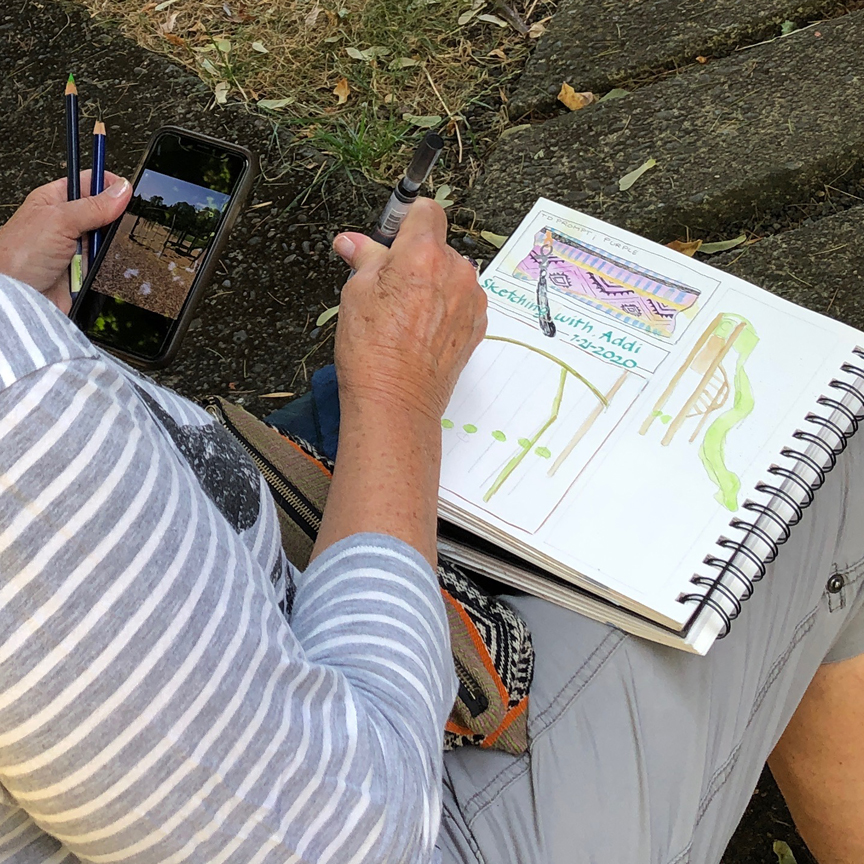 It was so nice to have Katie back with us, and what's she sketching? Oh my gosh, she's taking on the convoluted new play equipment!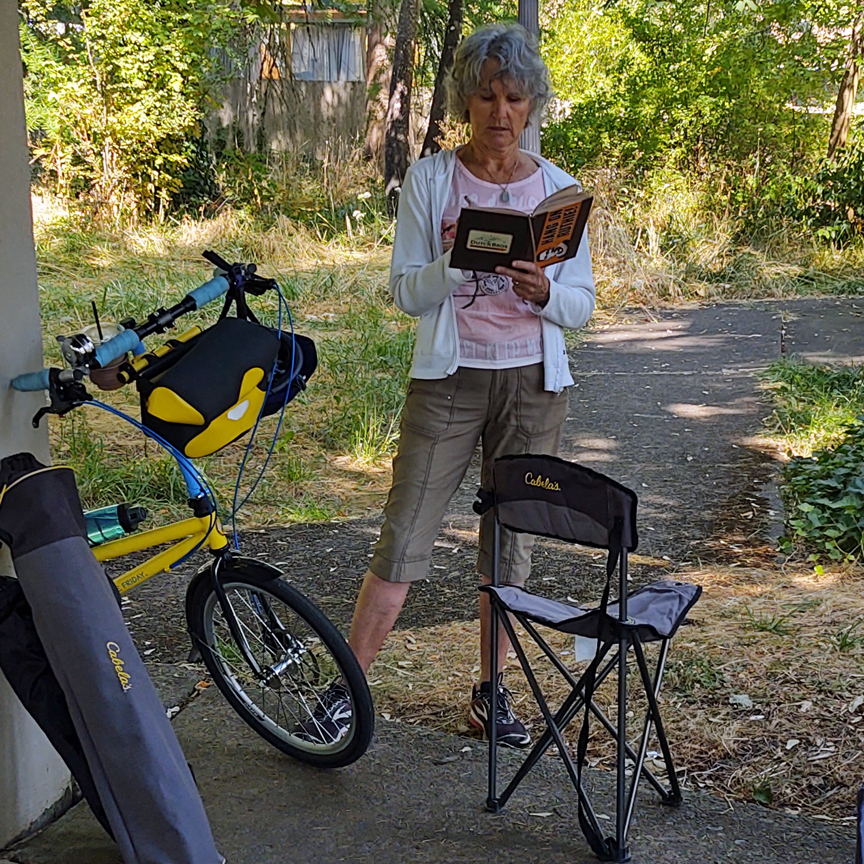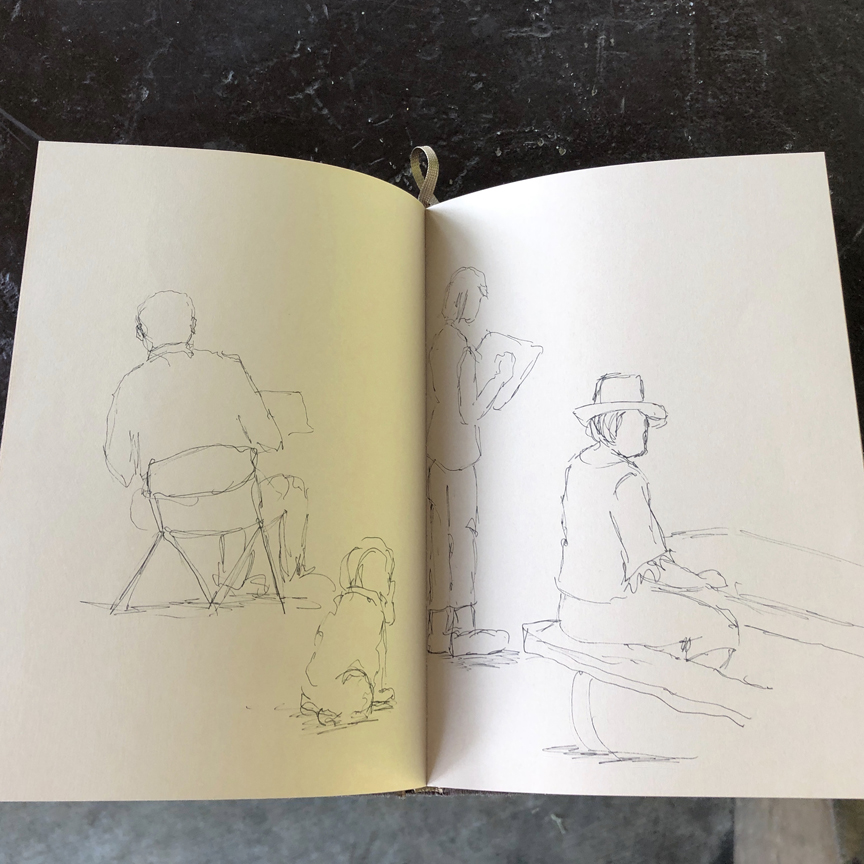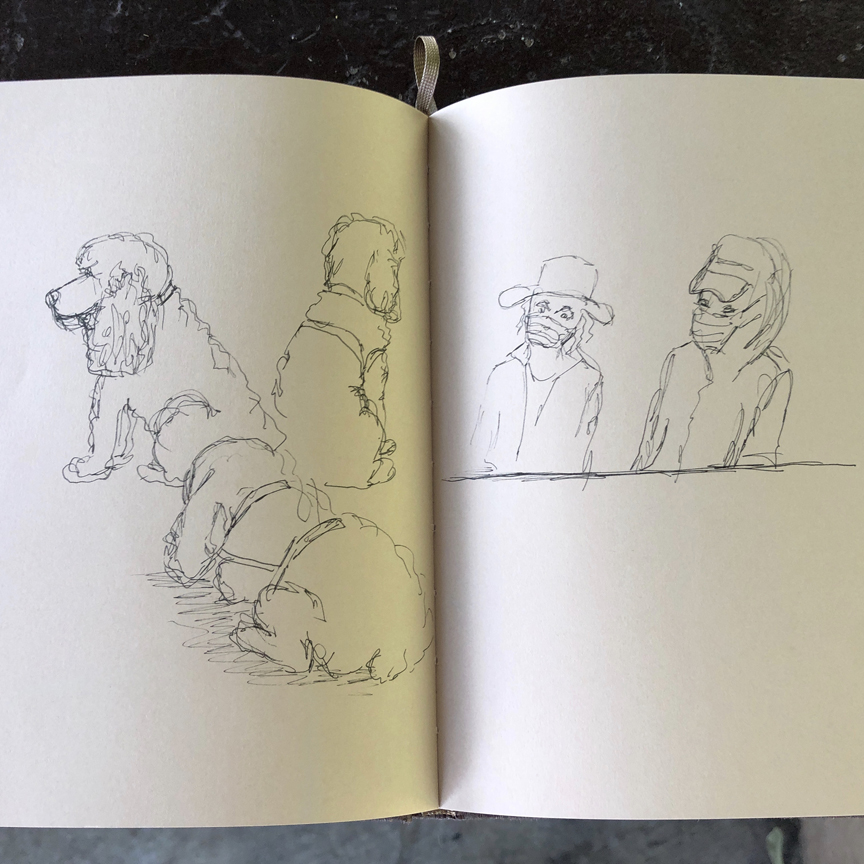 Sandy took advantage of the sketchers as models, too, and is getting really good at sketching Jane's dog, Tutti.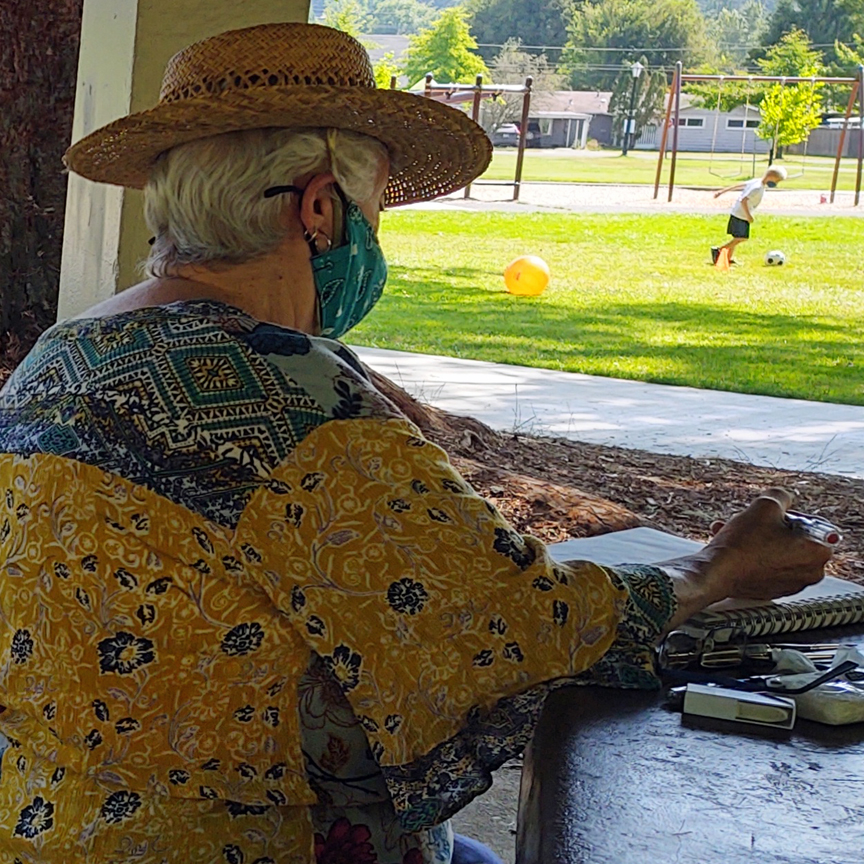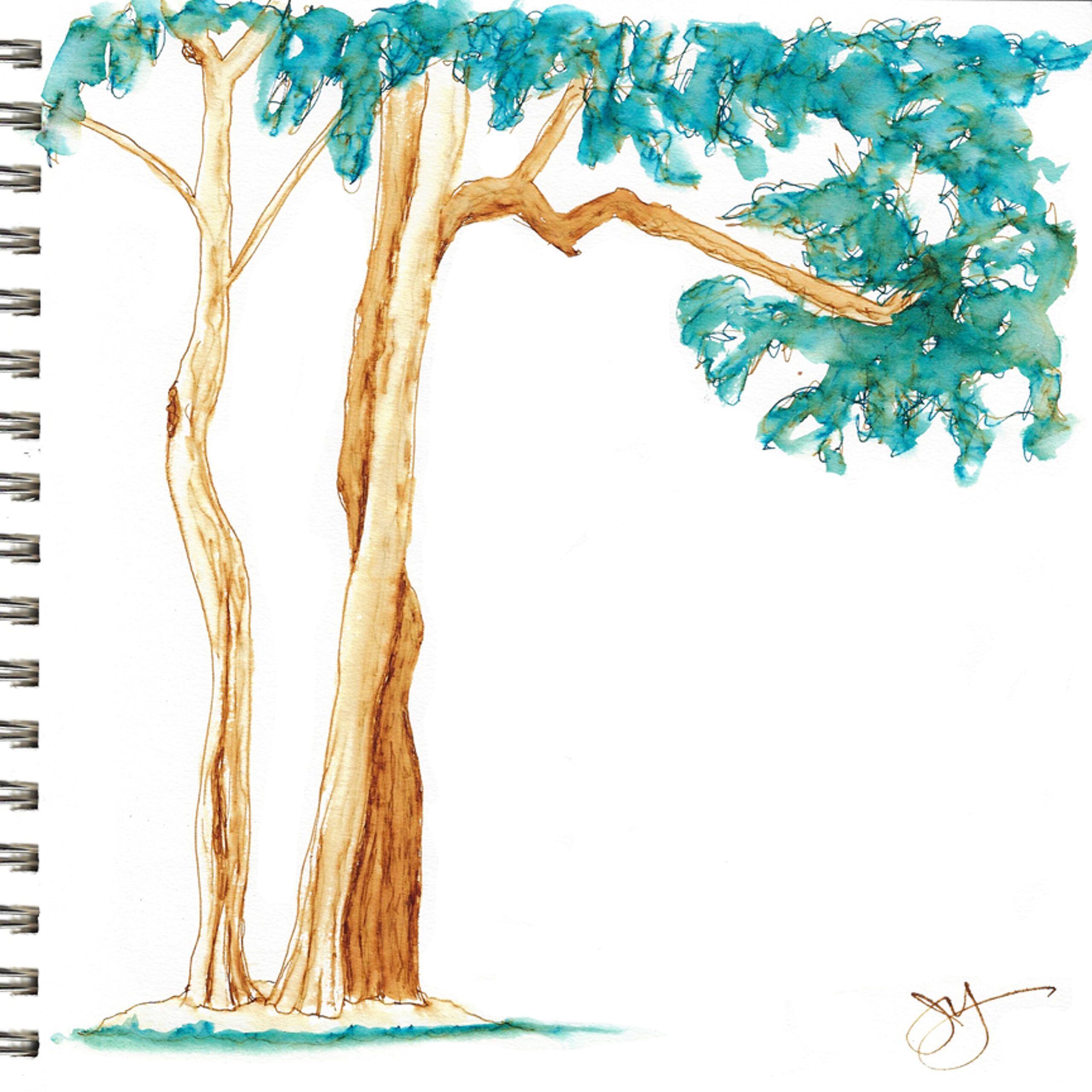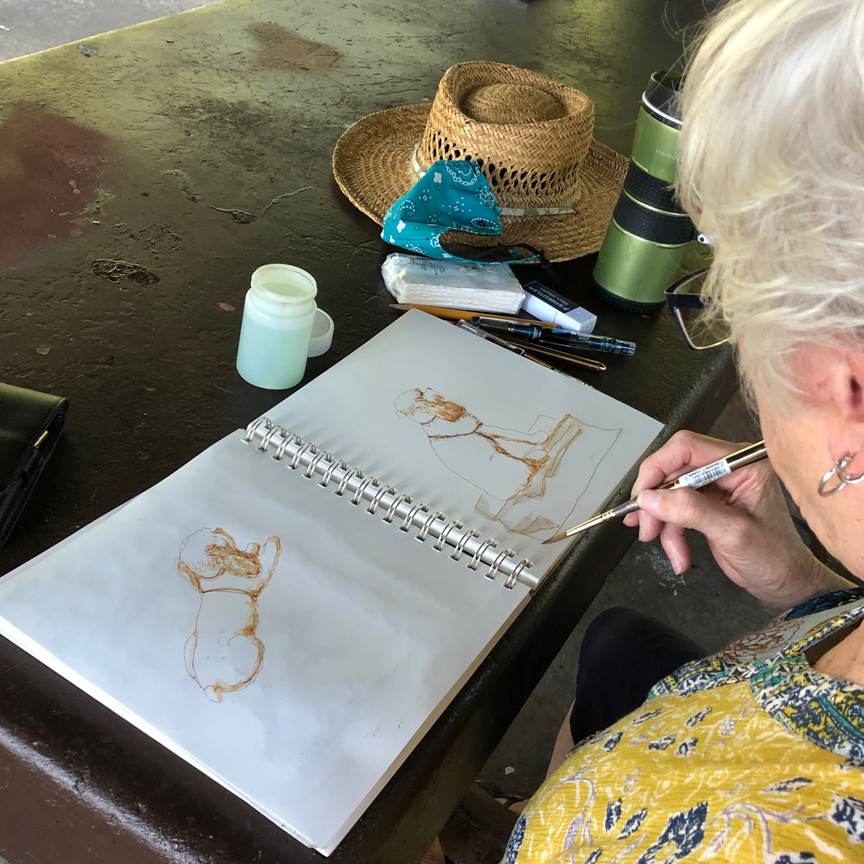 Jane's still enjoying playing with her water soluble pens (brown & turquoise, which when mixed turn a nice color of green).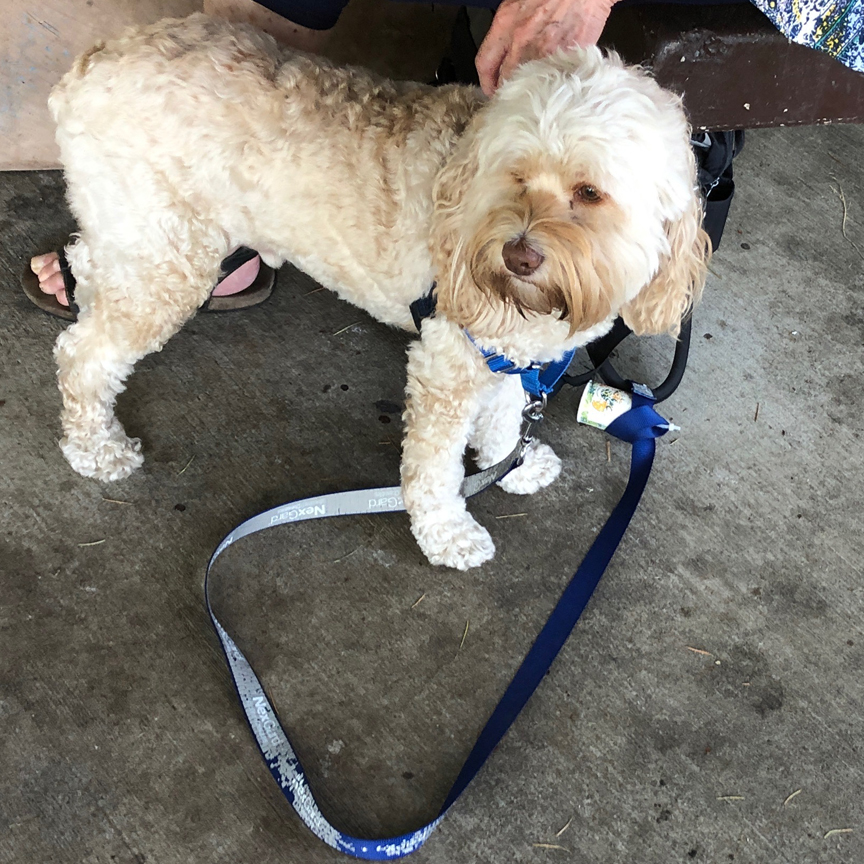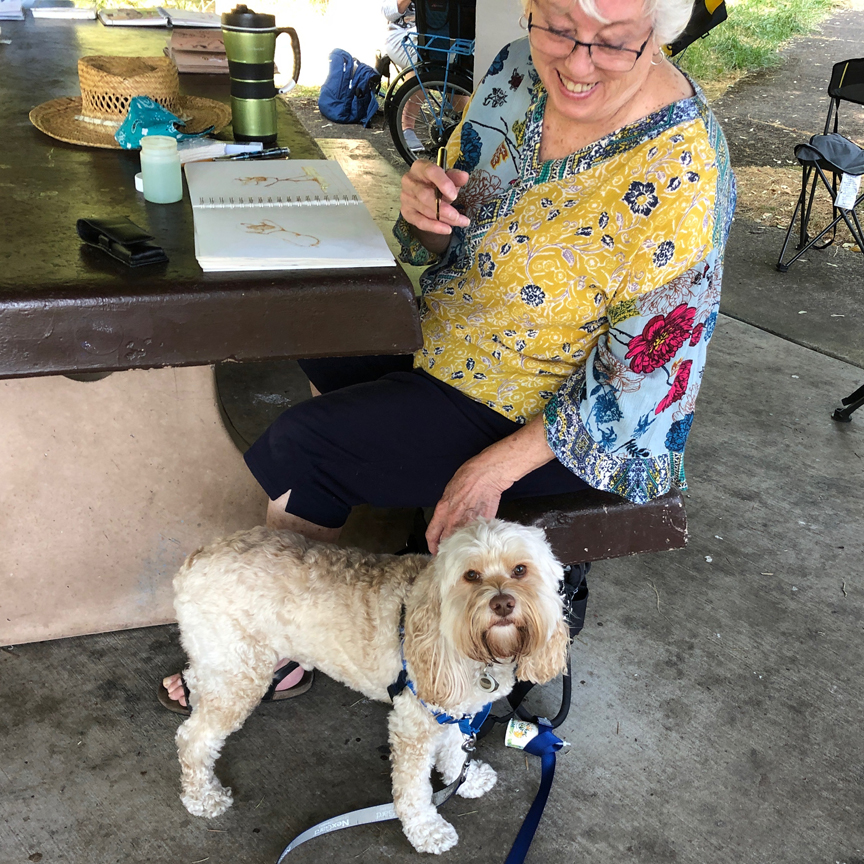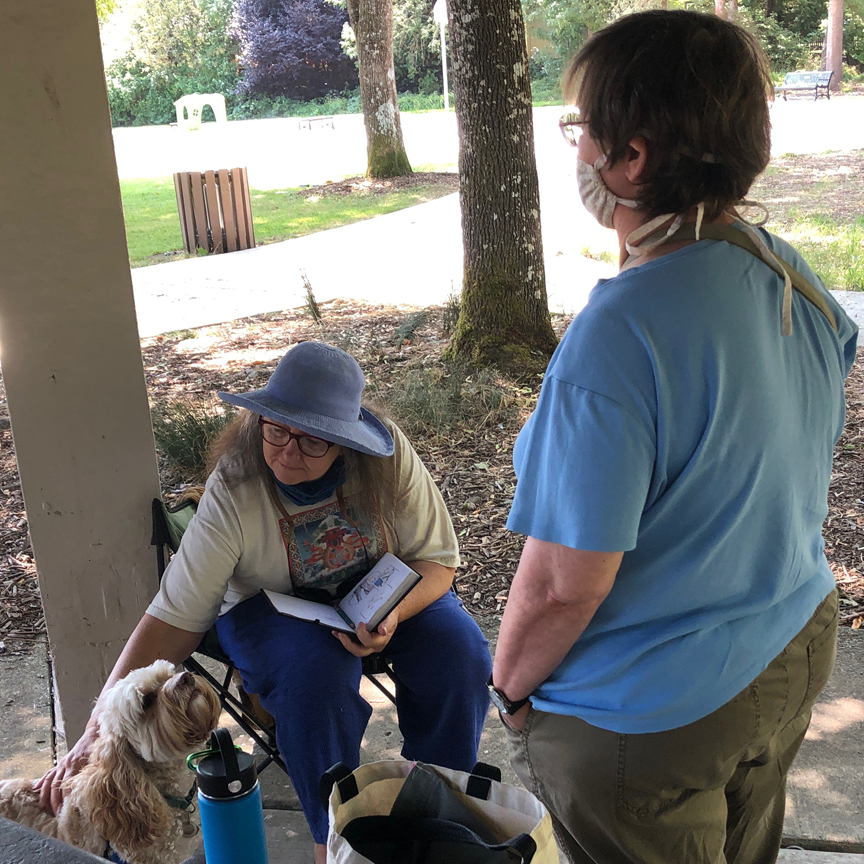 And here's Tutti the Terrific. His modeling fee is really inexpensive – just a little attention, please, and cuddle & a pat are all that's needed.