The Top Drawers & Friends keeps growing. Many people who connect with us don't live locally, or they travel. But they keep on sketching and sharing with us. That's what this page will celebrate – sketching in absentia!
🎨 Two more sketches when it snowed: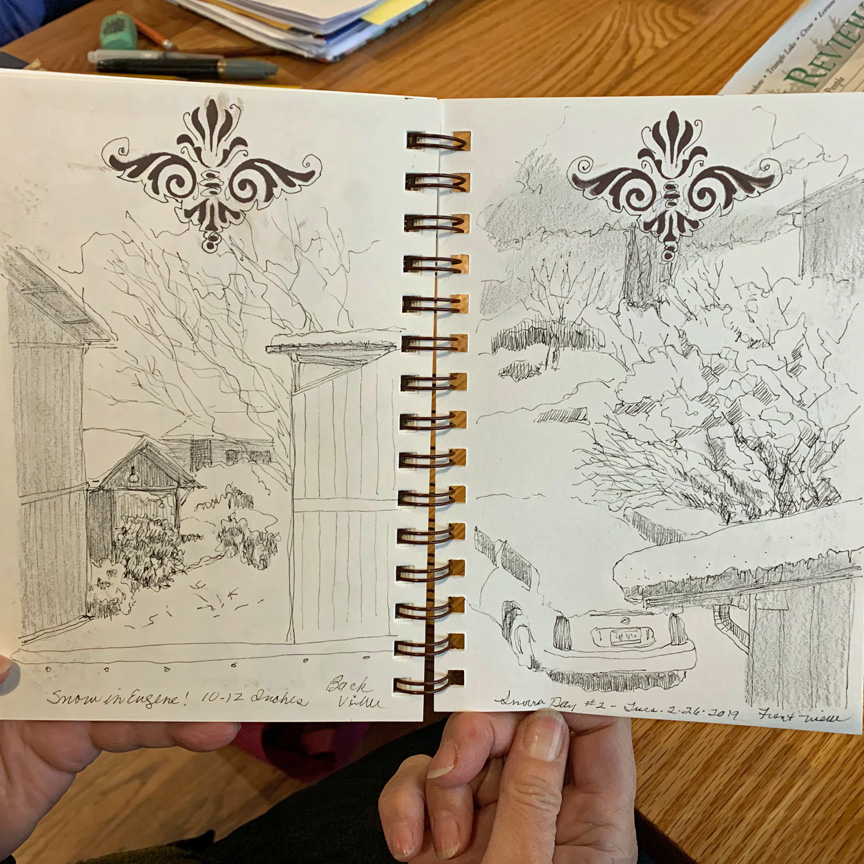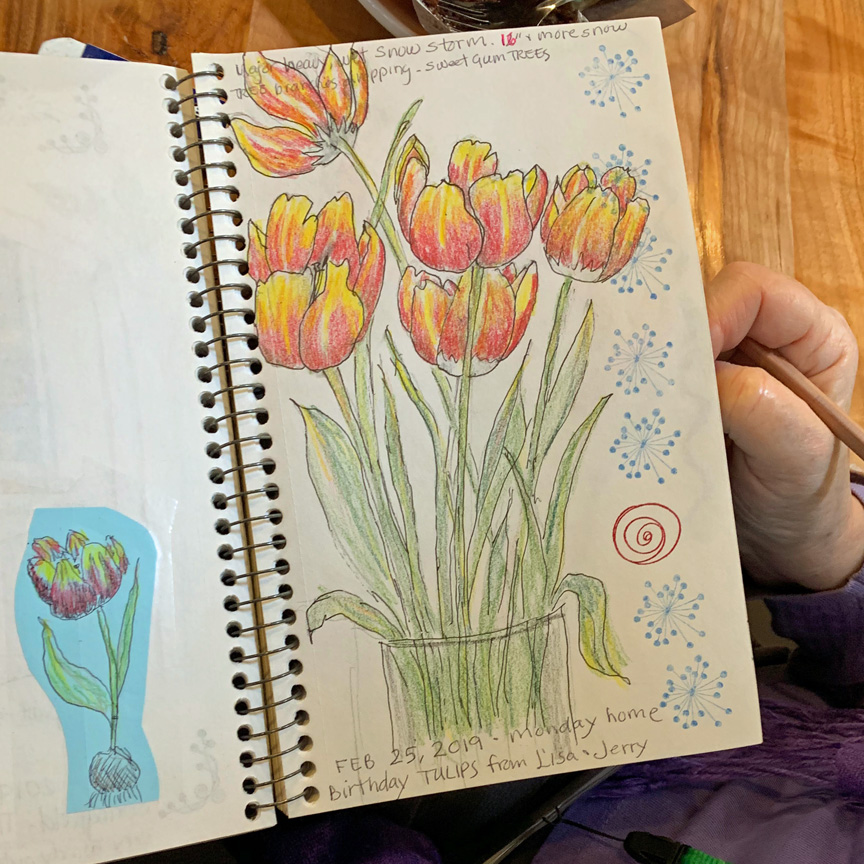 Snow scenes from Bev, then an antidote to snow sketch by Laura!
🎨 Just in, from Lealan's backyard:
🎨 Our usual Tuesday sketching was derailed by a sudden down pouring of SNOW. So Ken sent out suggestions for drawing snow, and here's what people sent in: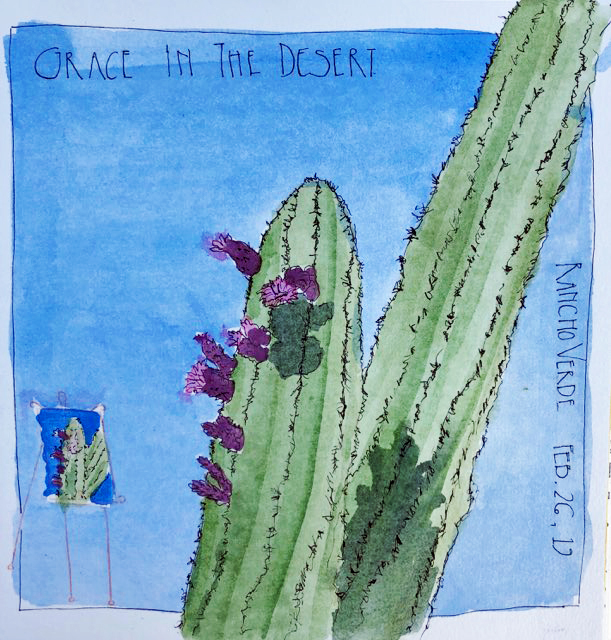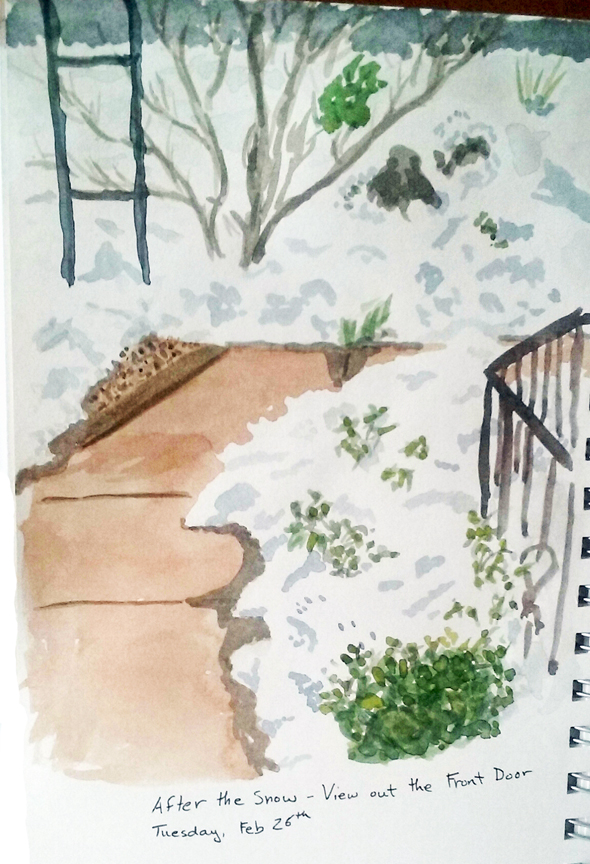 First from Katie, traveling; then from Daisy at home in the snow.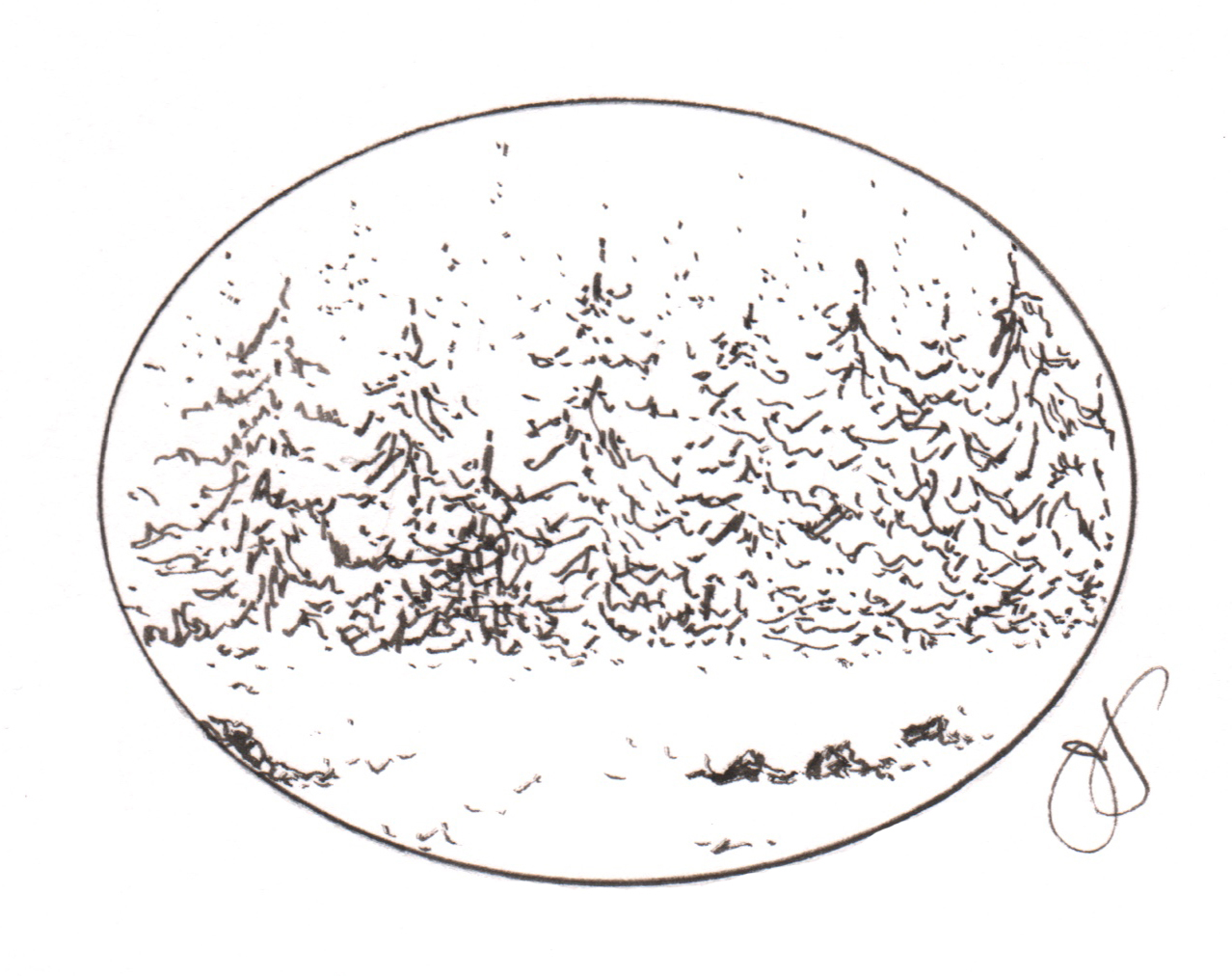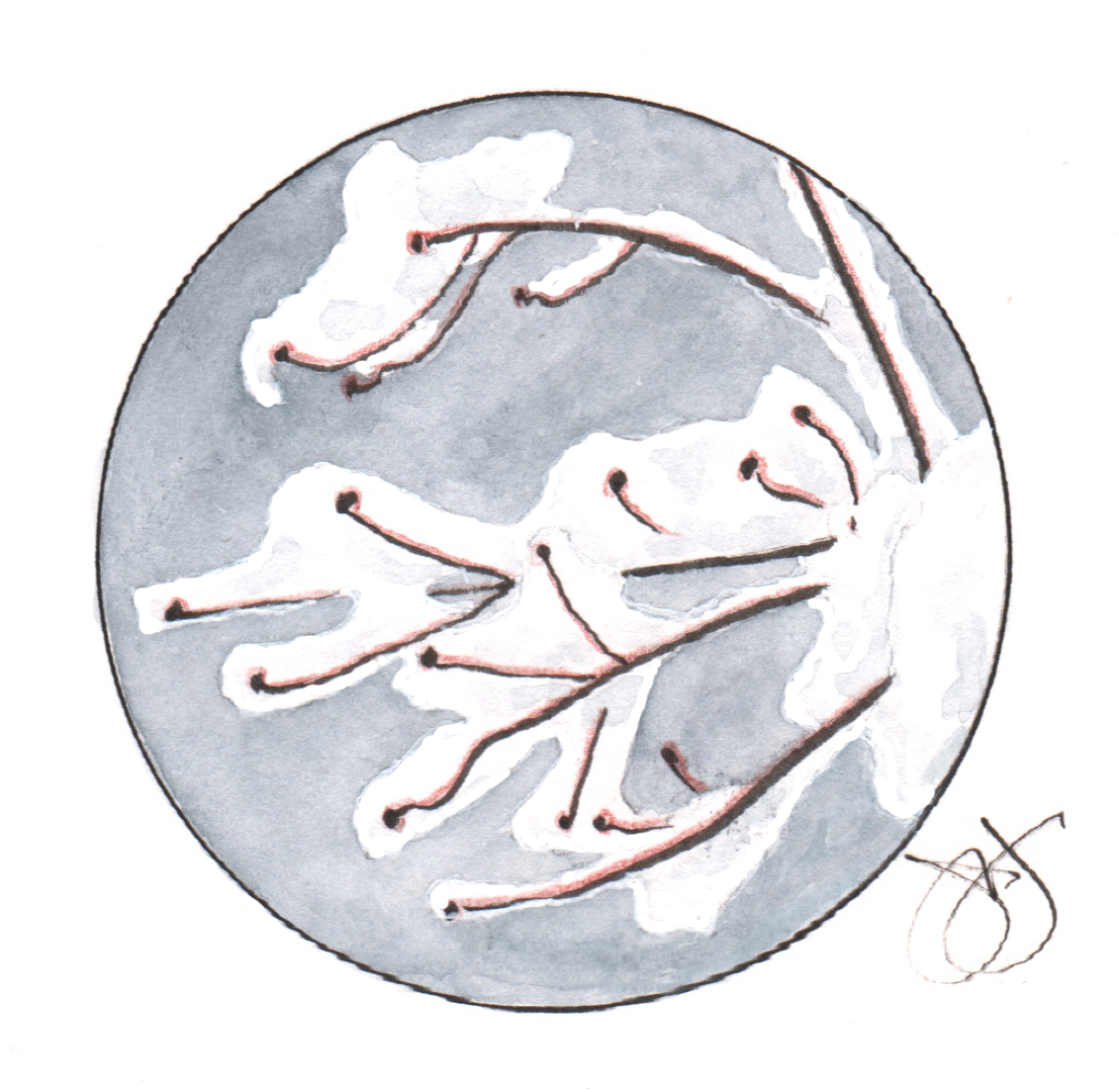 Then two from Jane looking out her windows at the wonderland.
🎨 This just in from Ken O'Connell in Taos: "Well I finally pulled out 24 colored pencils, 15 pens, and three brushes and decided less is more and drew with one medium ball point pen.  The sun was very bright as it flashed off the snow this morning. Now that I see it smaller on my phone I see where I want to add some more darkness."
🎨 Katie Stocks is traveling to Cabo San Lucas, regaling us withsketches along the way: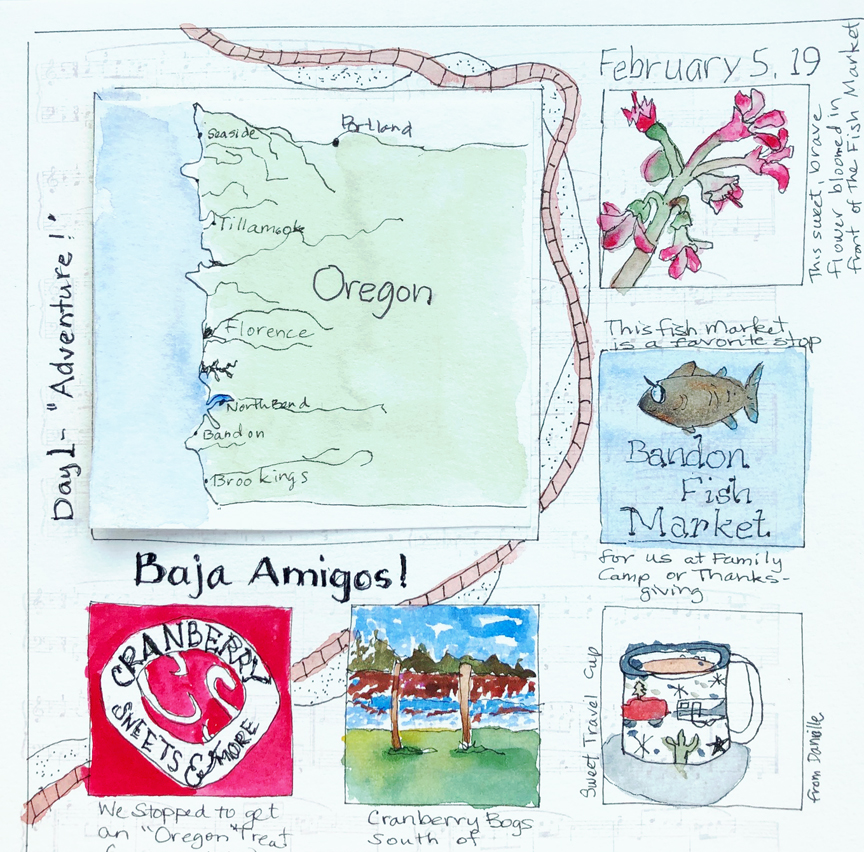 🎨 Our Canadian friend Roger Mitchell reports that it's -18C where he is, so there's less skiing and more sketching moments. This is his sketch from the wood pile:

🎨 Sean Smith has recently joined our group, but still has to work, so the evening of the day we went sketching, he did this at home:
🎨 Bill Kentta is vacationing in Mexico but hasn't forgotten about his sketch pals back home! He's added a sketch twist – drawing or quotes on pottery shards from the beach as found art!
🎨 Roger Mitchell  lives in Canada but connected with us on a sketch trip to Italy with Ken O'Connell. He's continued to sketch whether traveling or not. Below are his November 2018 sketches from Hawaii (makes you wish you were right there with him!).