Café Yumm, Eugene, OR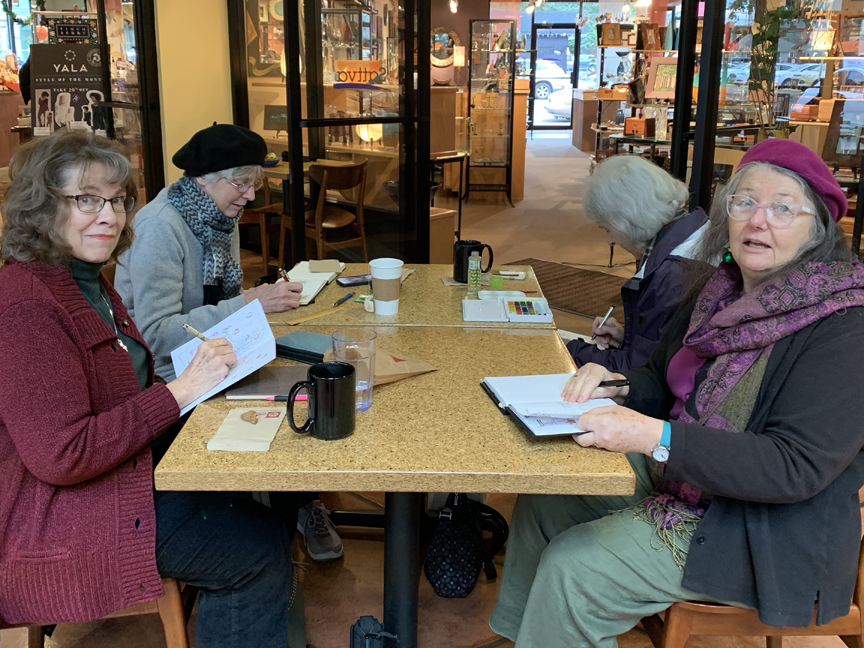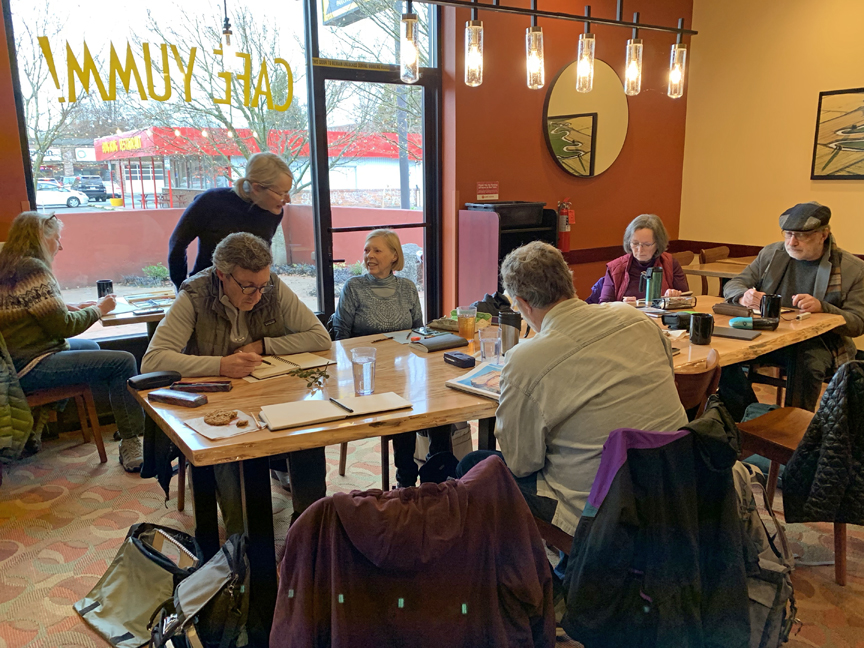 In the entry lobby: Bev, Helga, Barb So, Laura. In the back room: Bitty, Jim S, Michelle, Barb Sh, Jim H, Marsha, Serge.  Game on!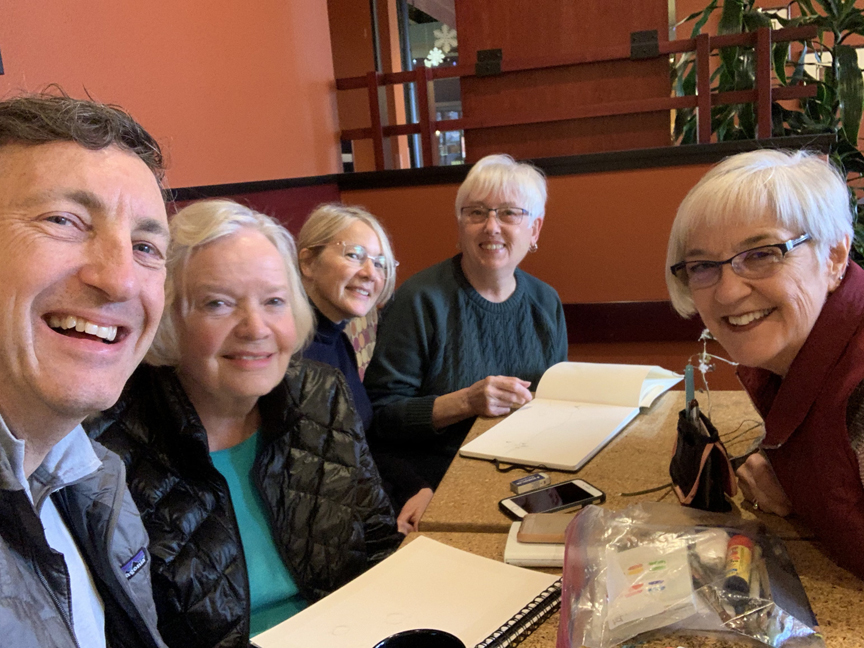 Oh, but first, a mini-reunion of sketchers who went to Italy together this year – fun reminiscing – Jim S, Lona, Michelle, Jane, Katie.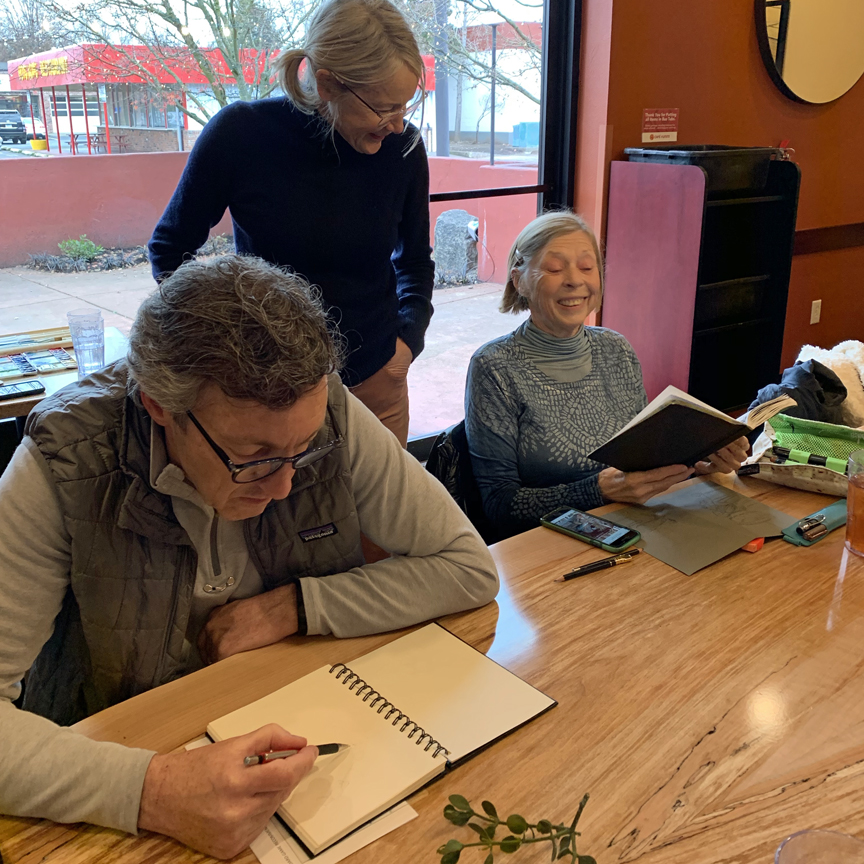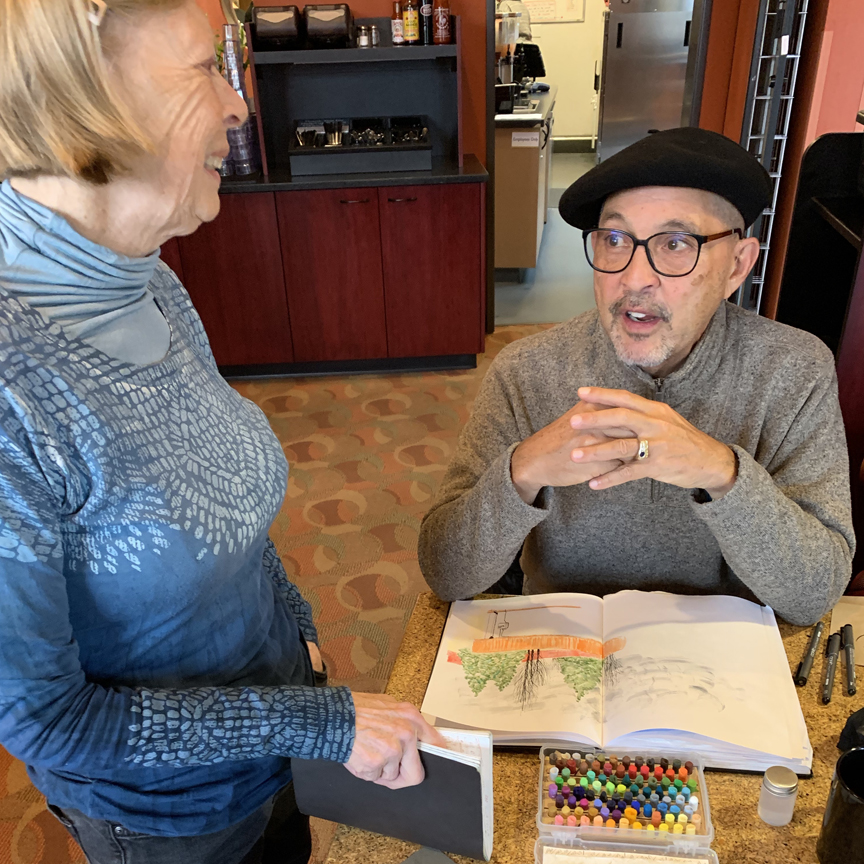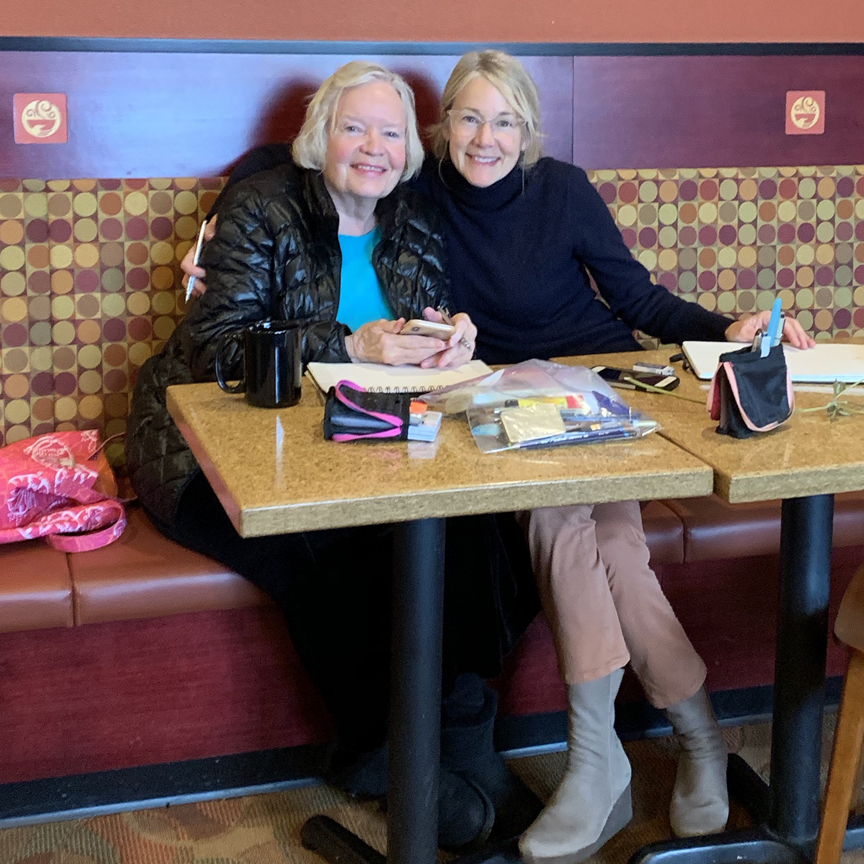 Sketching & socializing – who says you can't do both?  Here are Jim S, Michelle, Barb Sh; Barb Sh, Hugh; Lona & Michelle.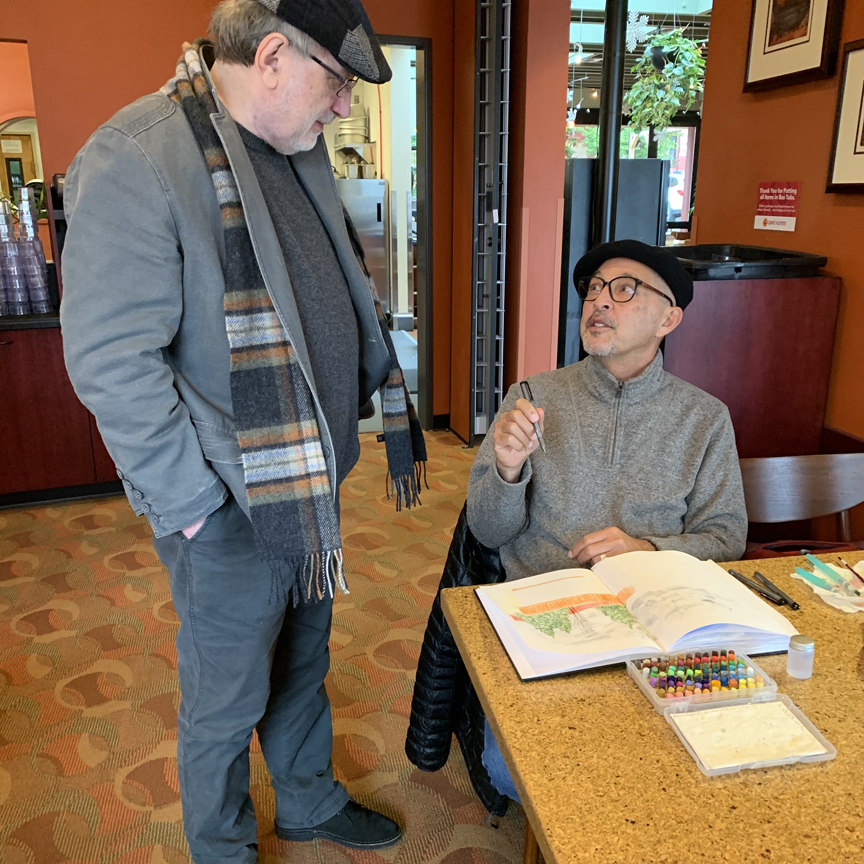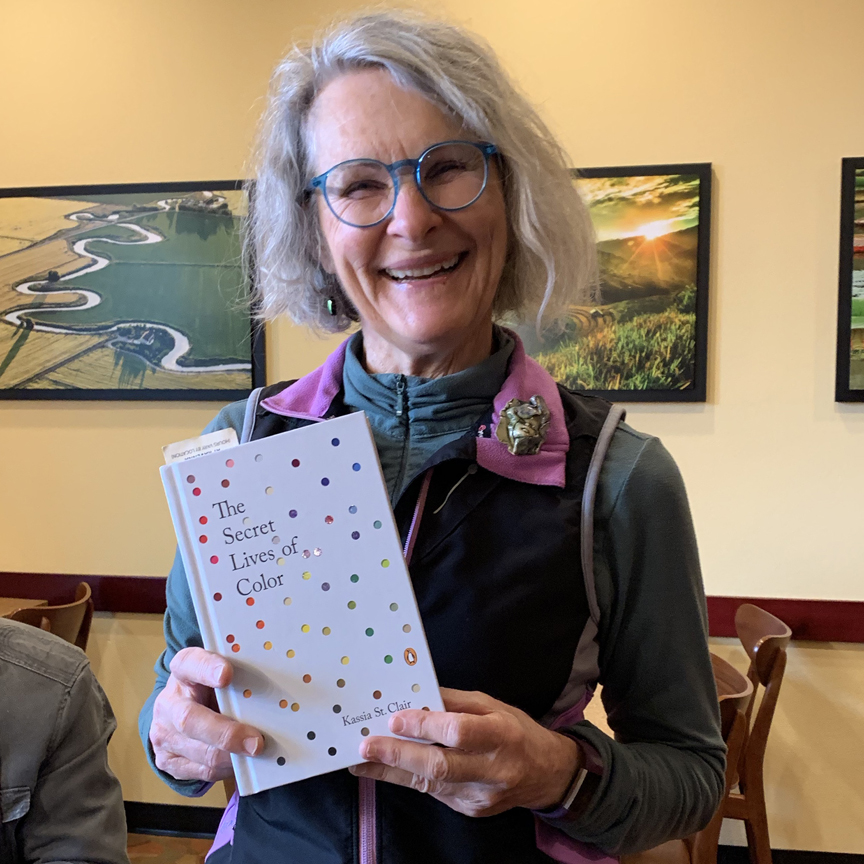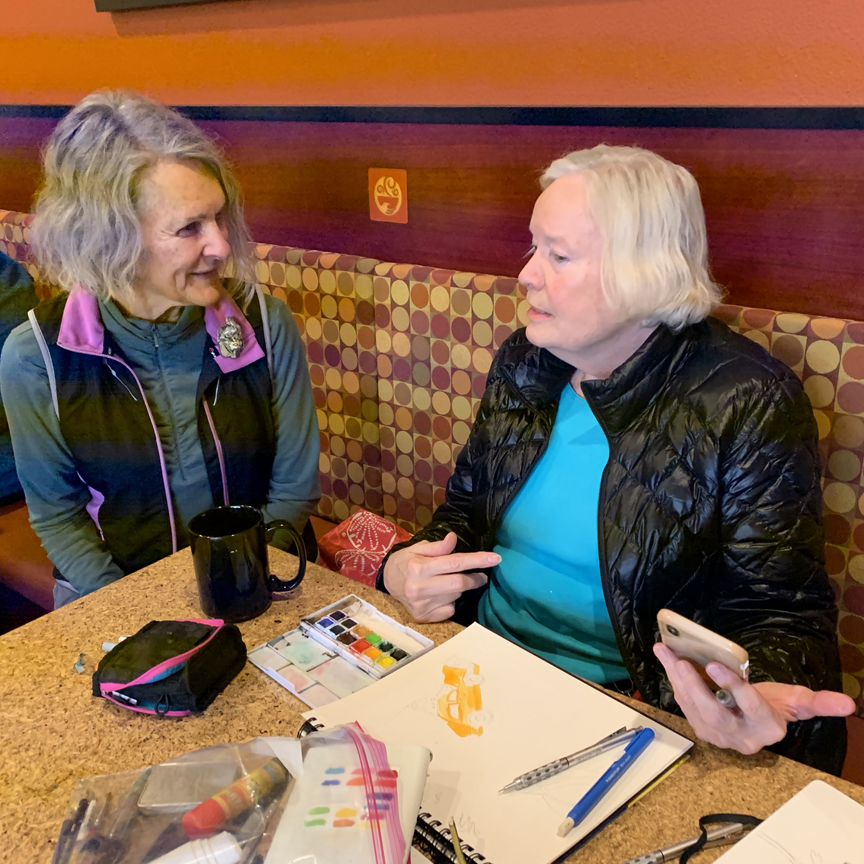 Serge & Hugh; Sandy with book on color Marsha brought to share; Sandy & Lona. We benefit so much from what each person brings.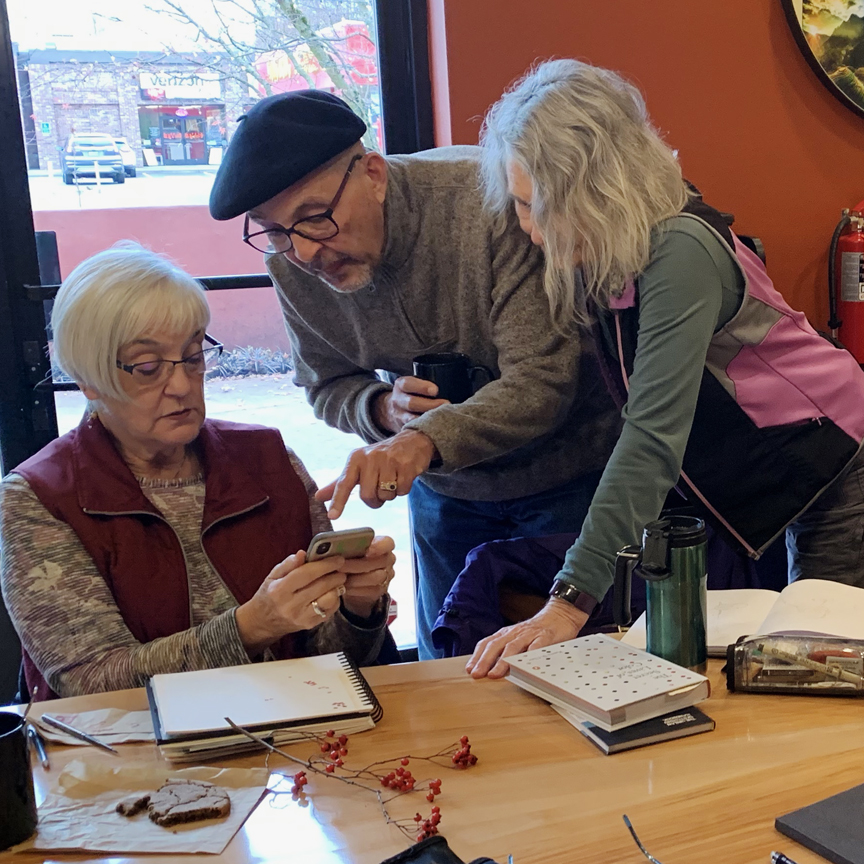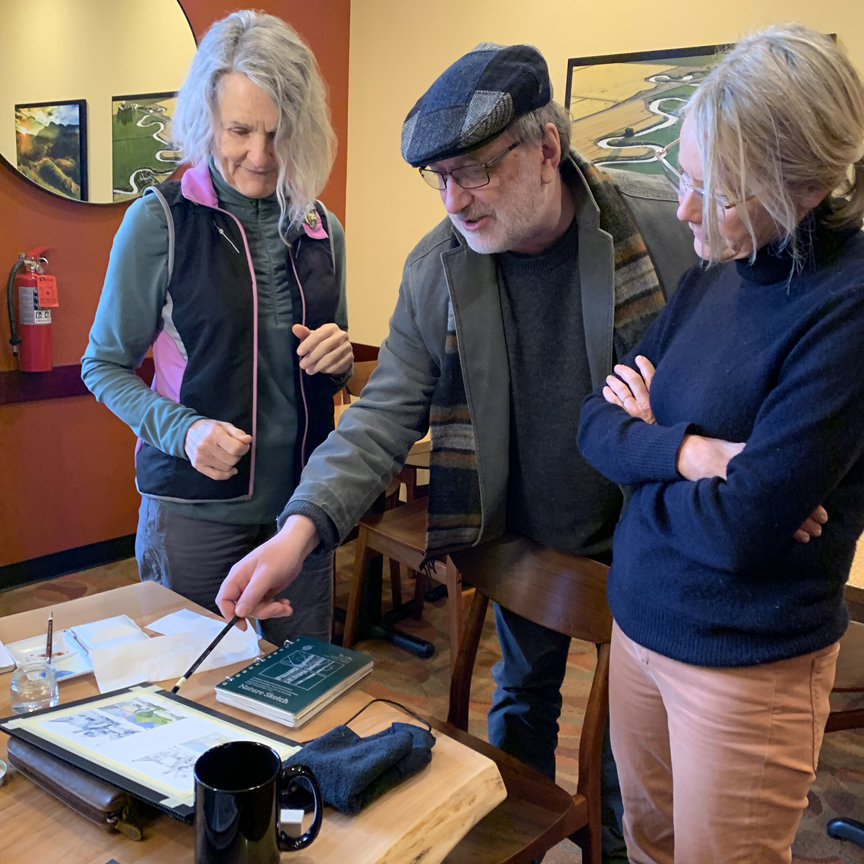 Hugh & Sandy collaborate with Katie on her sketch; Serge explains his study steps preliminary to doing a painting to Sandy & Michelle.
Now, on to what people were actually sketching…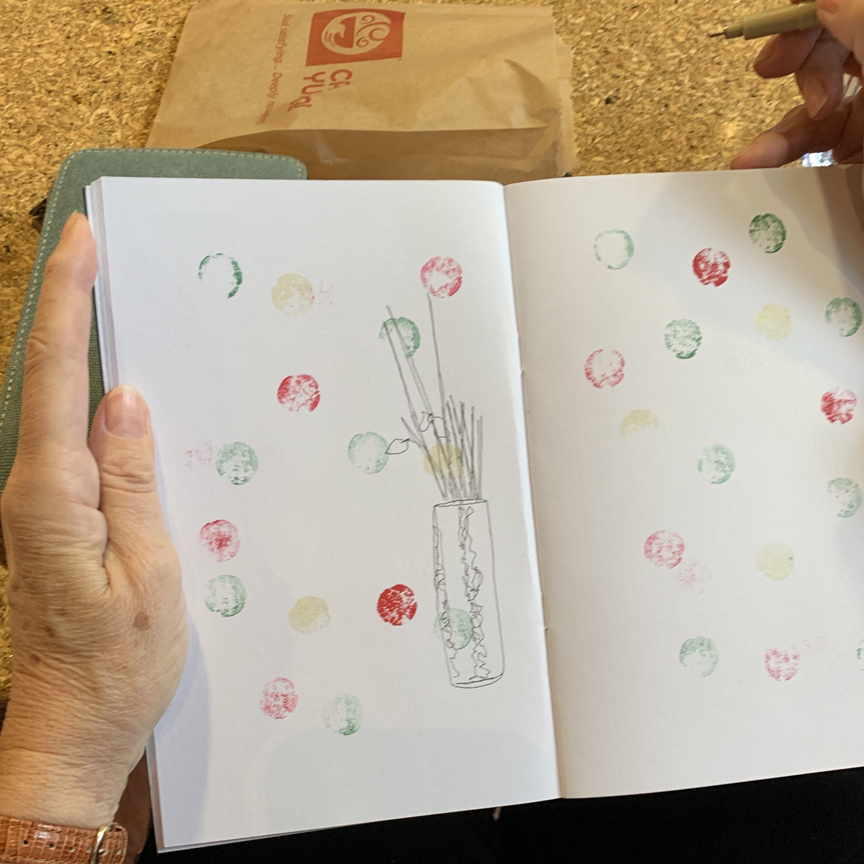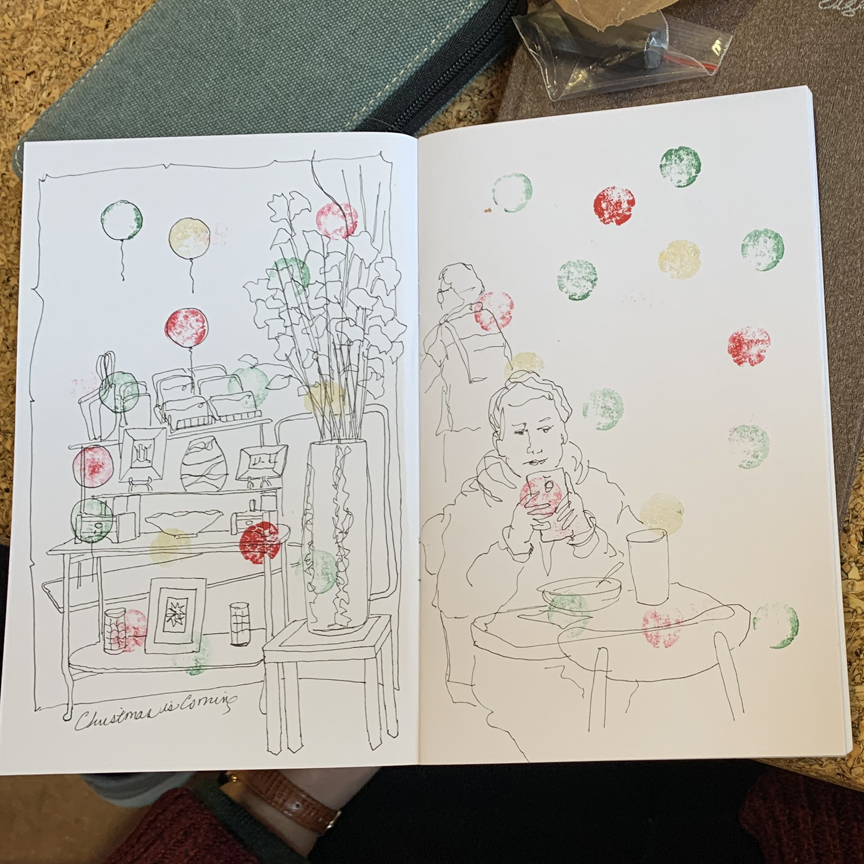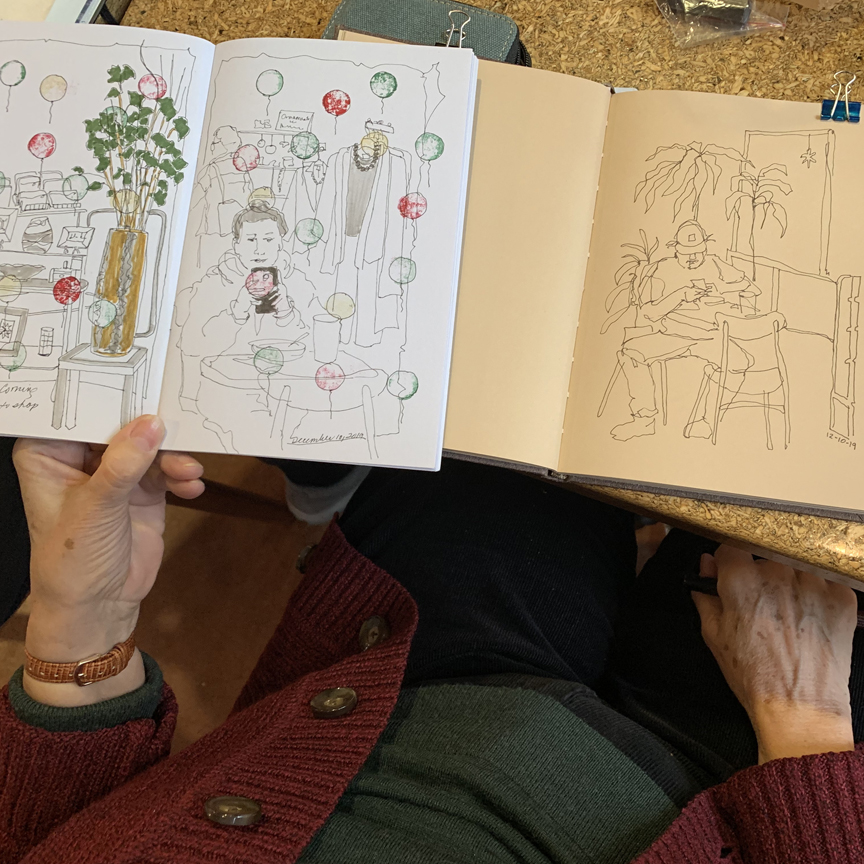 Bev chose a great pre-stamped page in her sketchbook which added to a very festive air about her. Some color, then on to colored paper.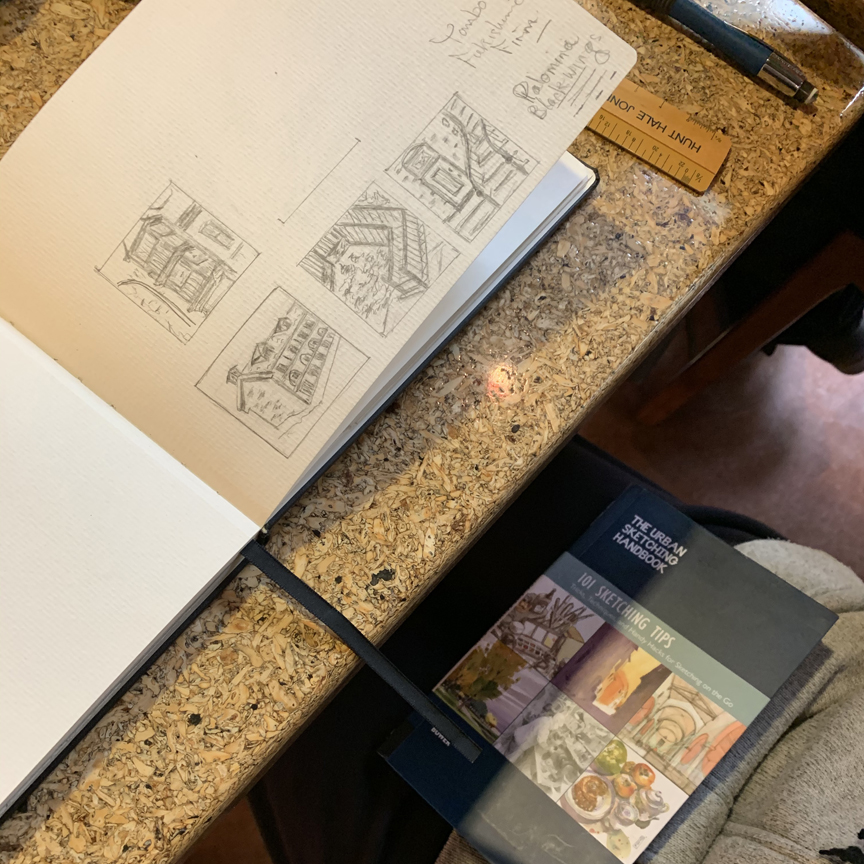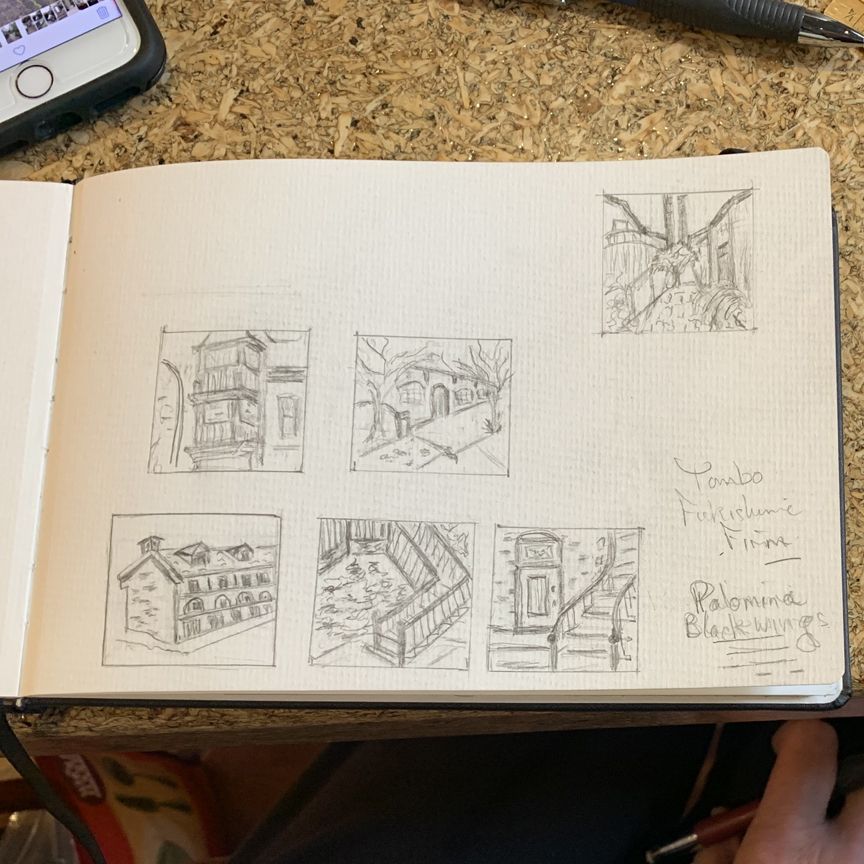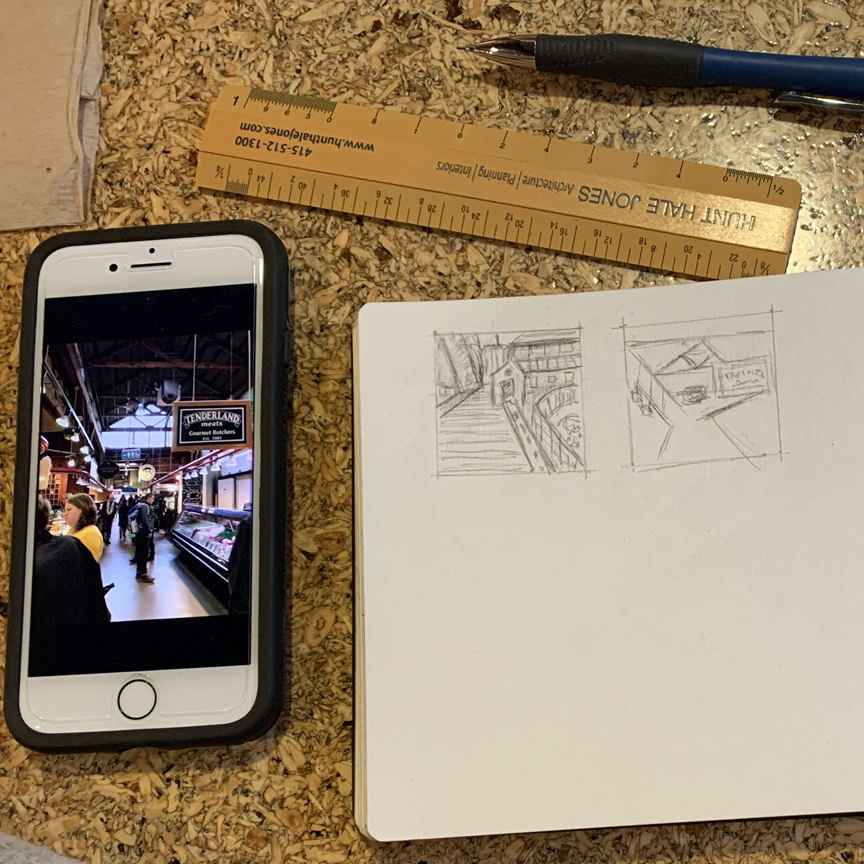 Helga is still practicing thumbnail sketches, which she finds very helpful in determining perspective. Next to apply it to bigger ones…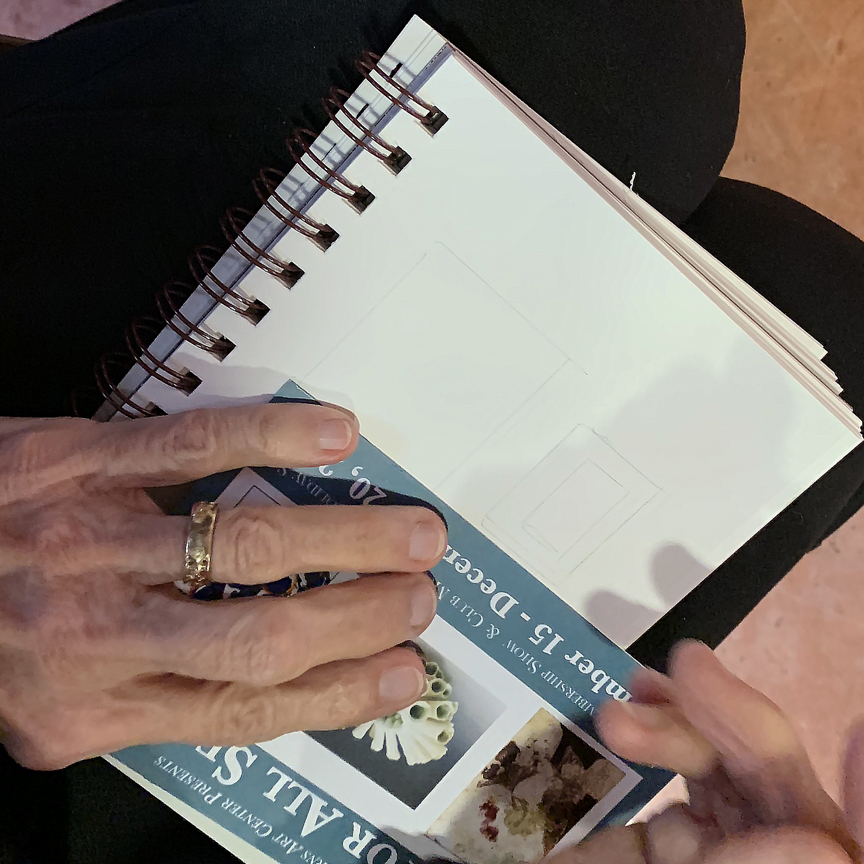 Barb So prepared her page with rectangular boxes for mini-features. What a delight to see what she chose to capture around her.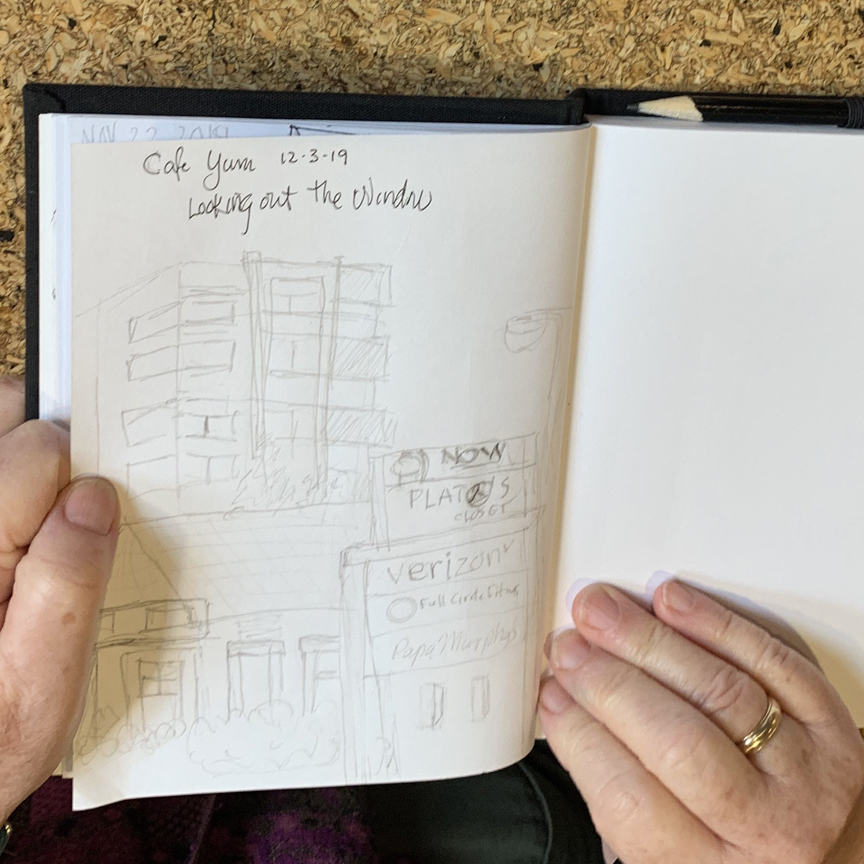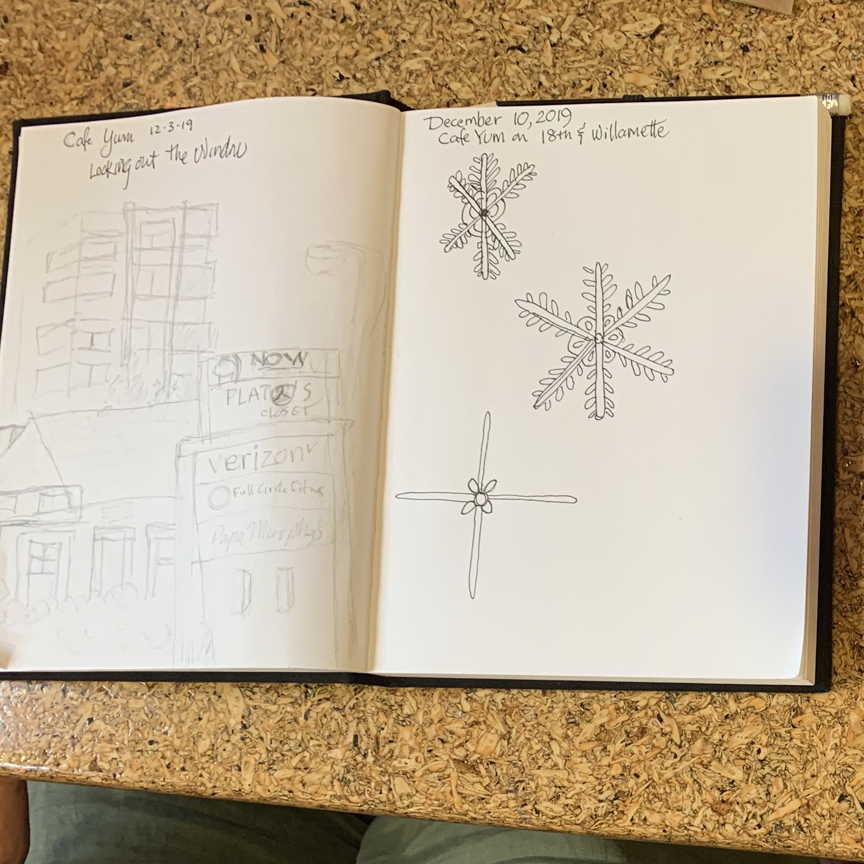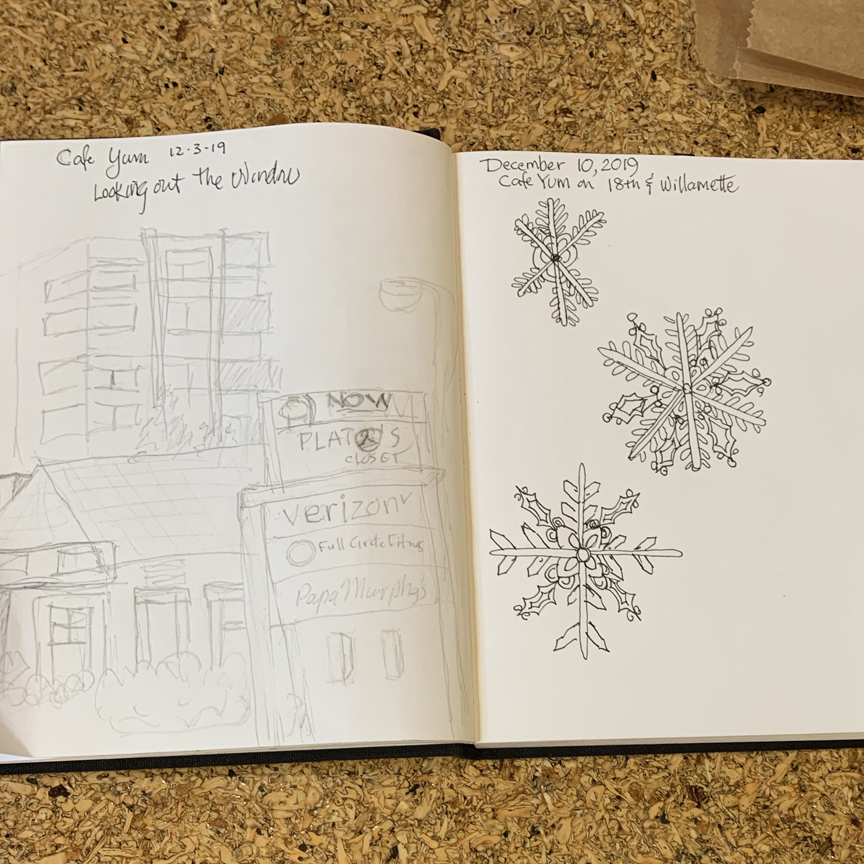 Laura started simple, then thought she'd sketch the snowflake ornaments hanging from the ceiling – easy, right? No, difficult!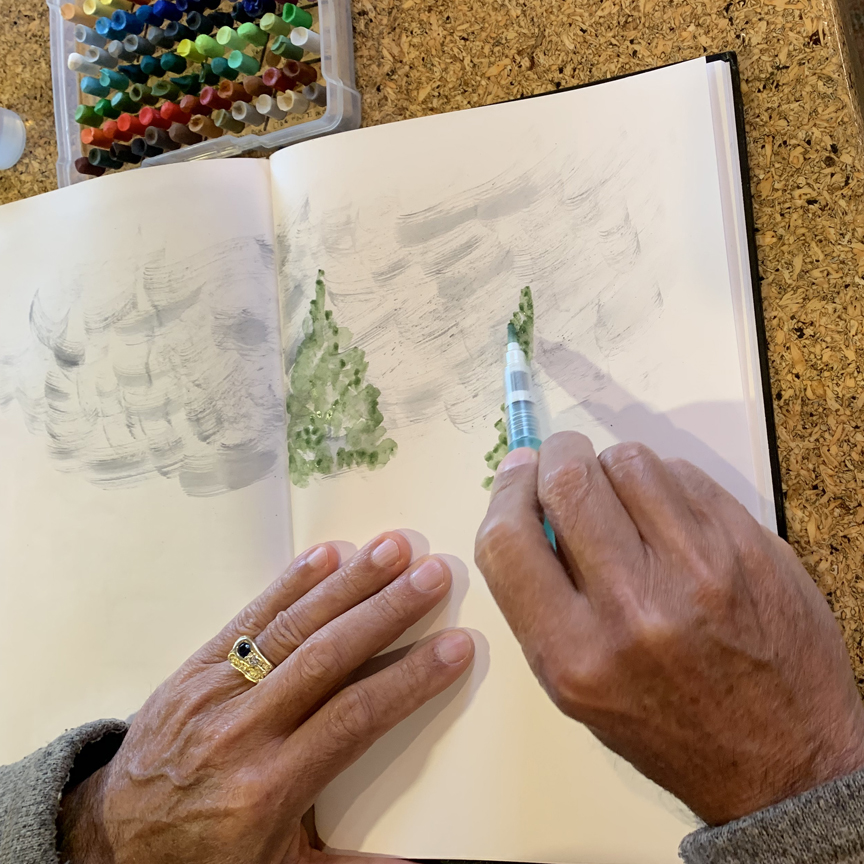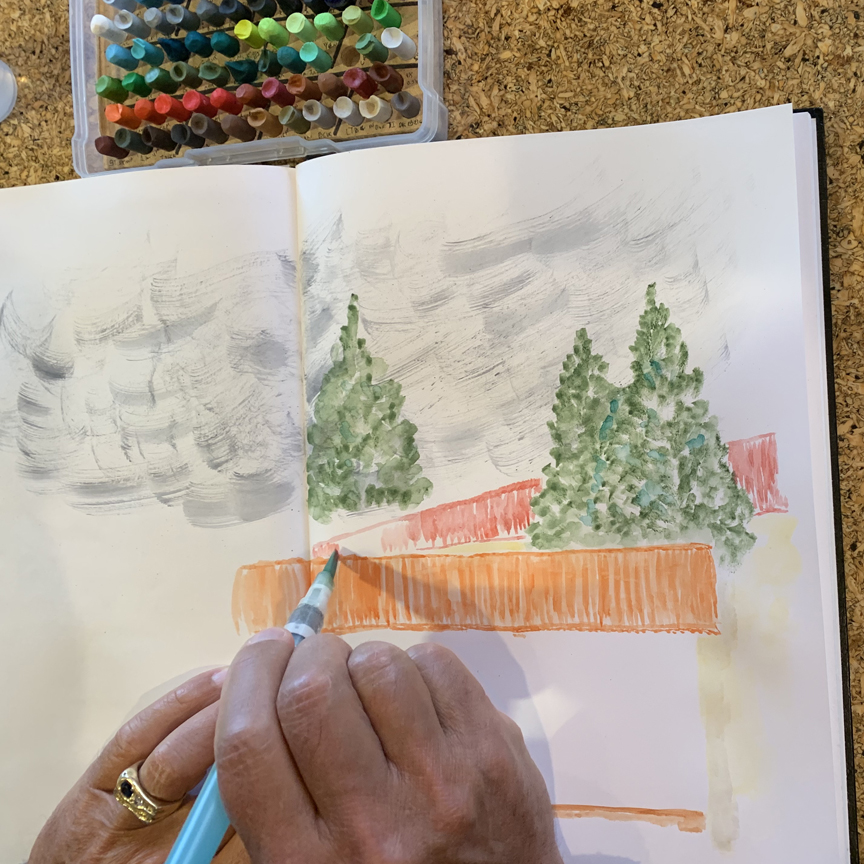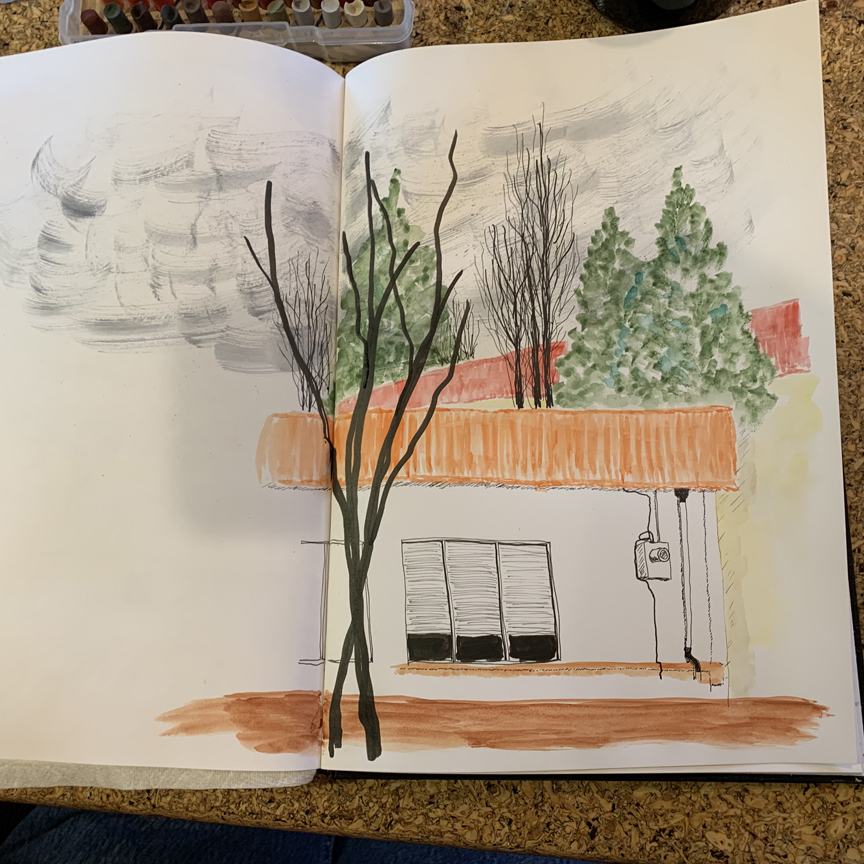 Hugh began with water brushing color for the sky, and worked to down to the ground. It's the scene clear across the street from us.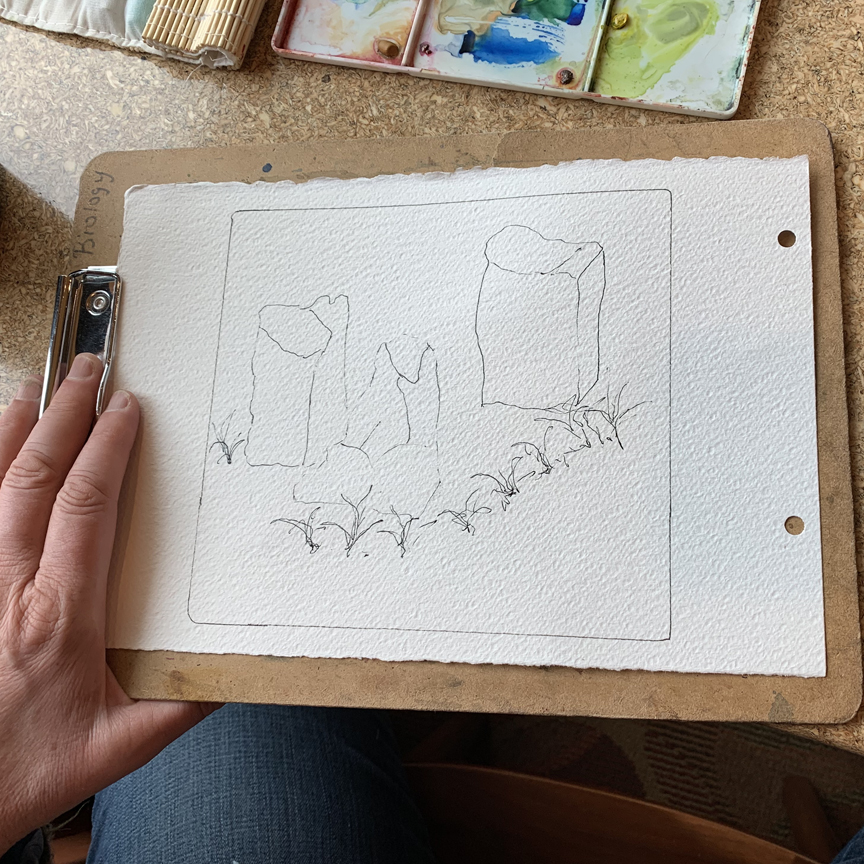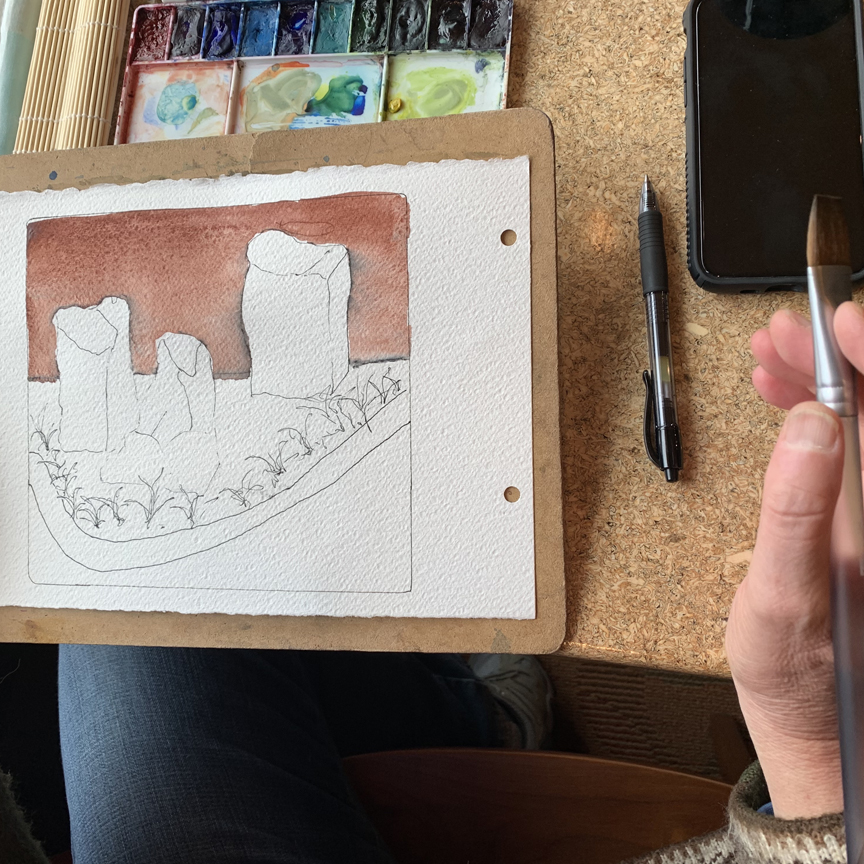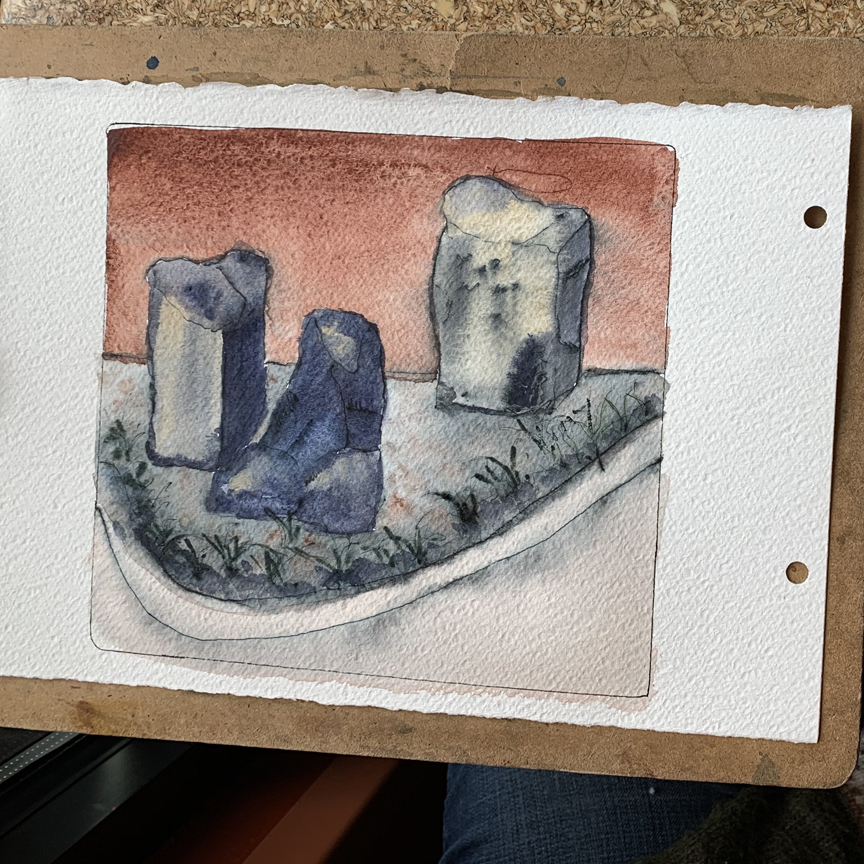 Bitty zeroed in on the rocks in the courtyard, applying her wet-on-wet watercolor technique to very good effect! Nicely done.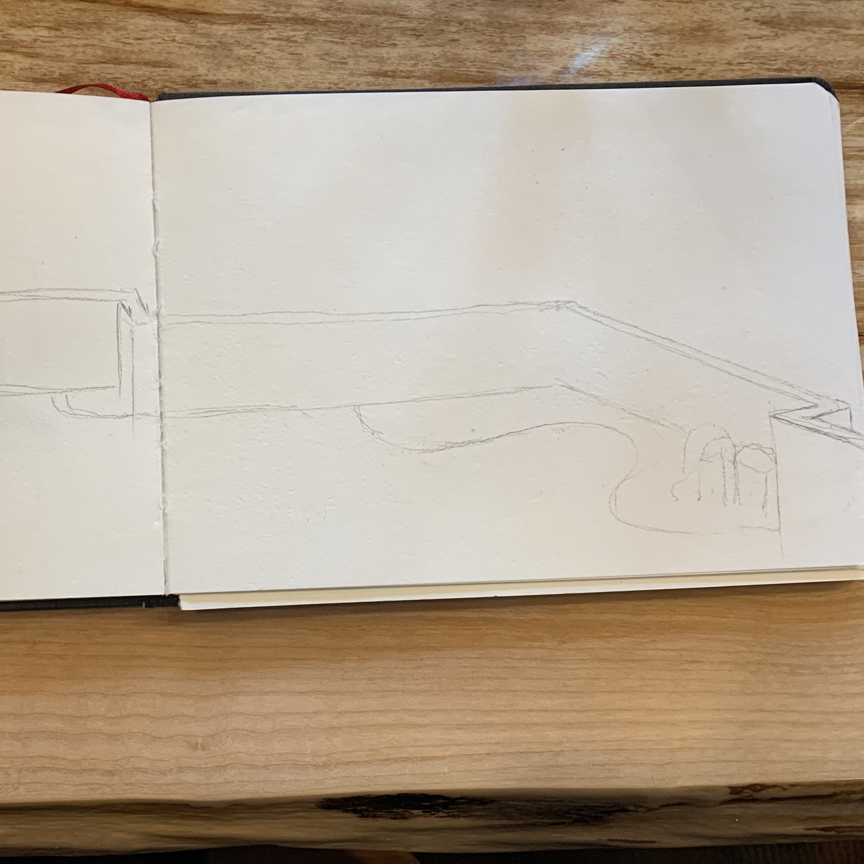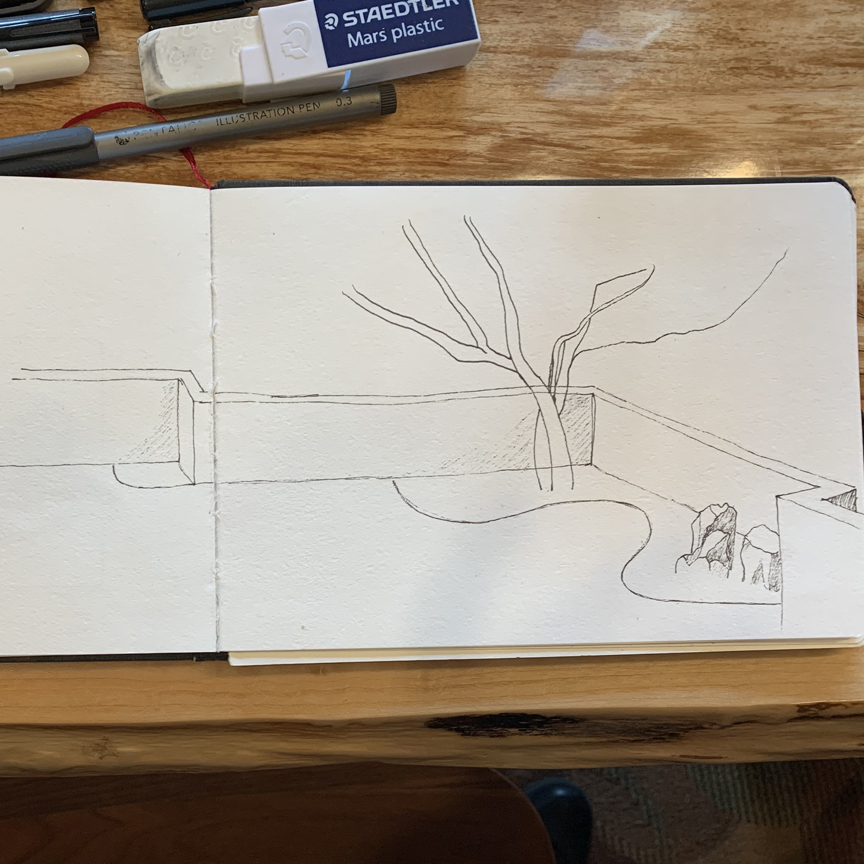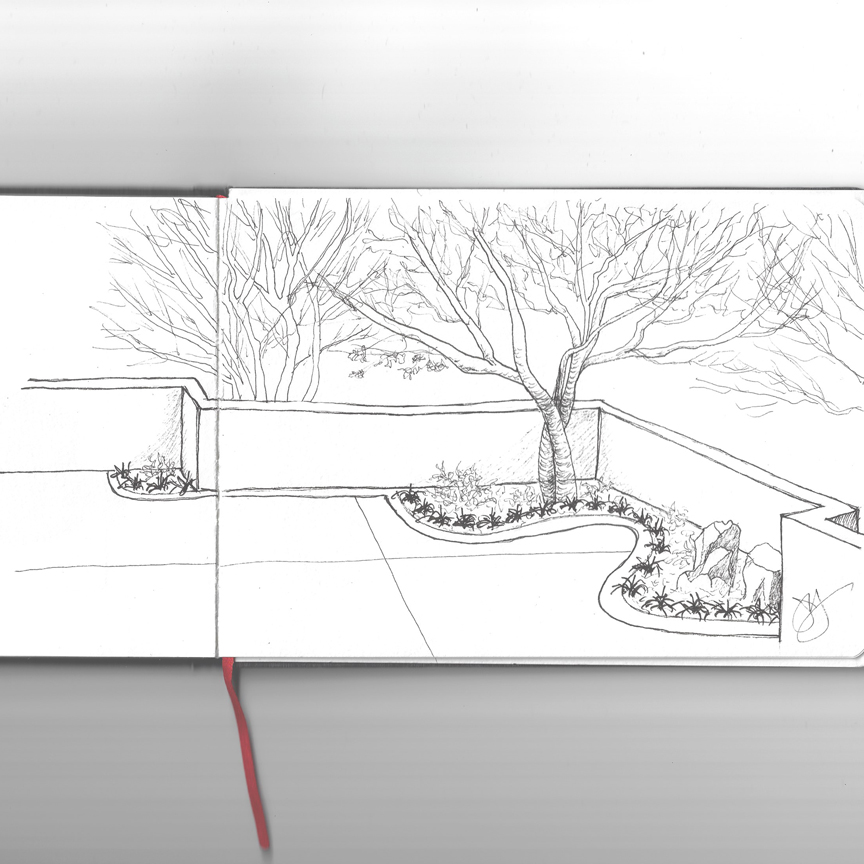 Can you tell Jane's in love with line? Fun to see that courtyard develop, such a different approach from Bitty's close-up.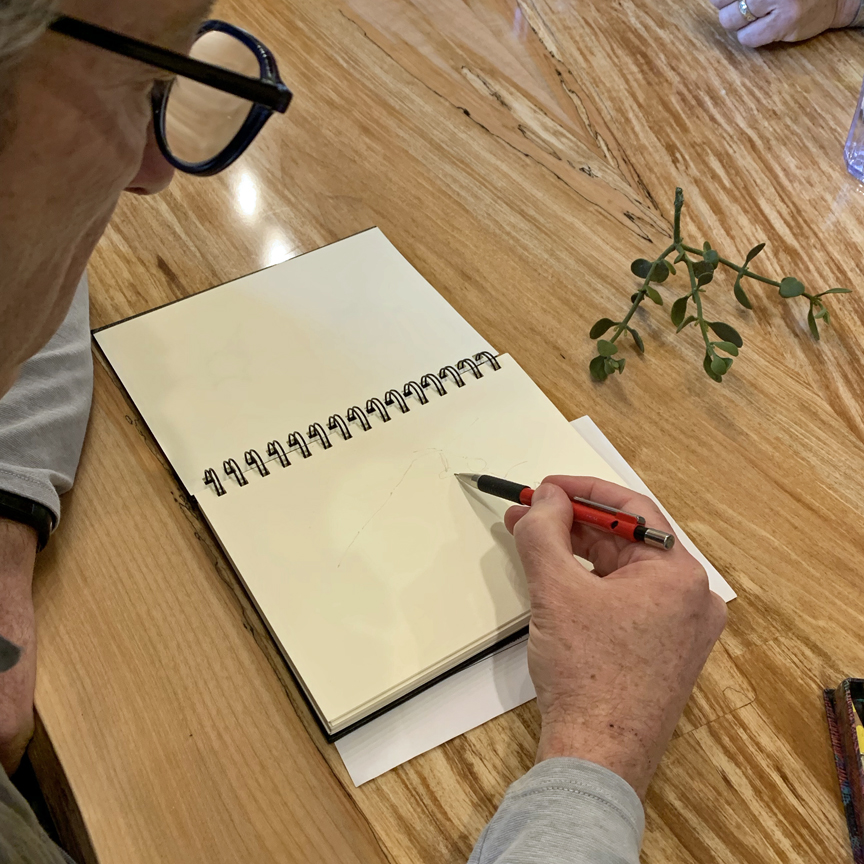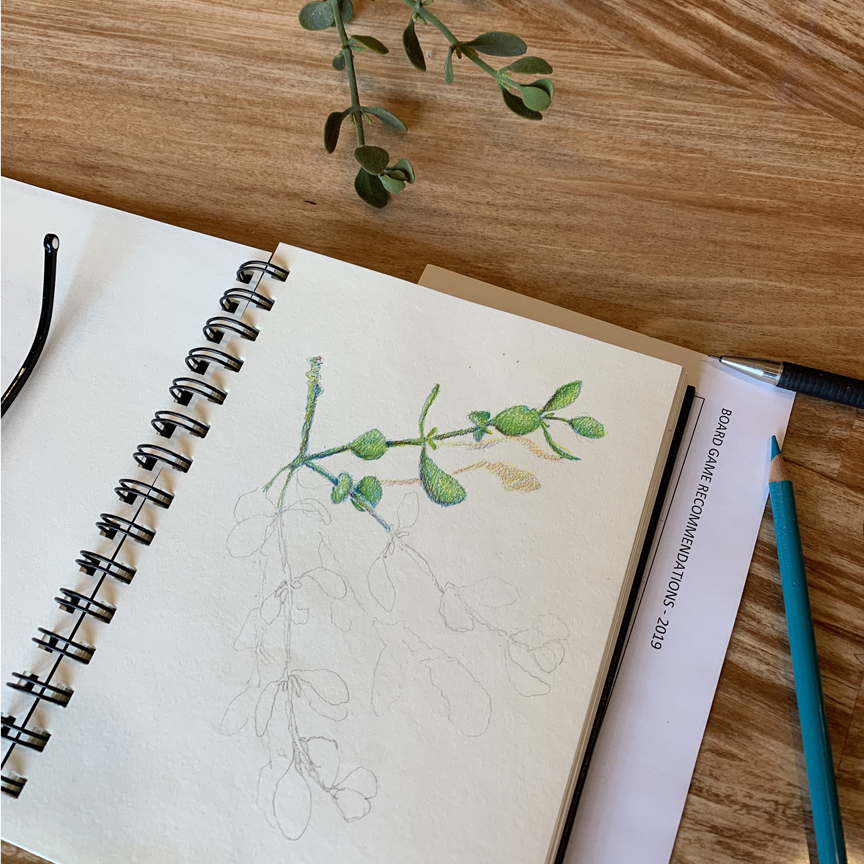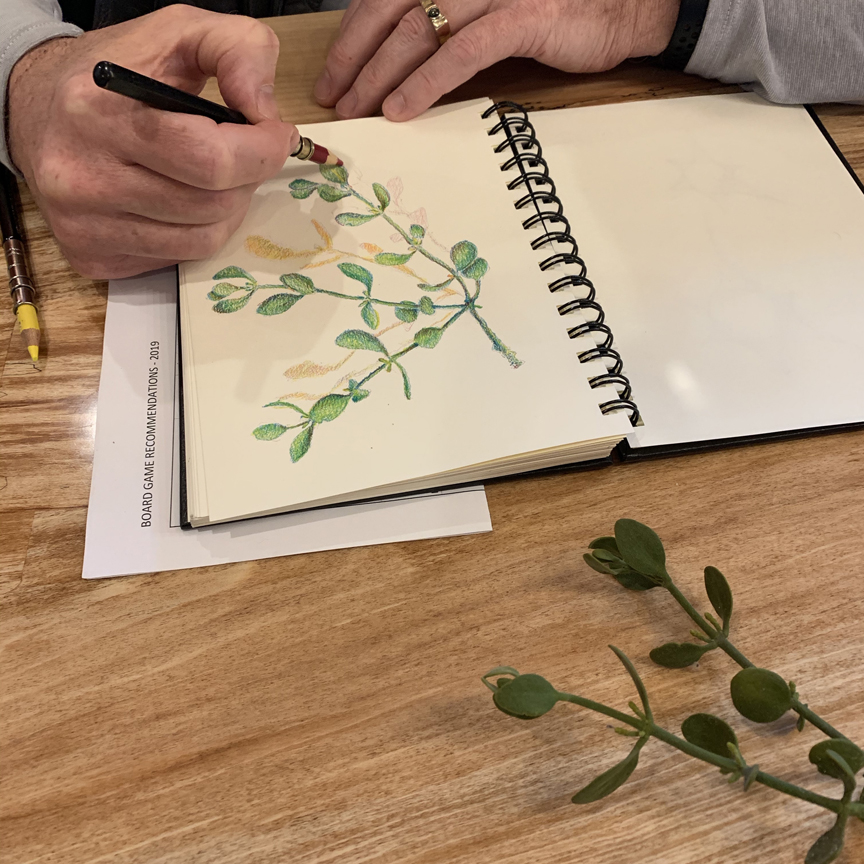 Jim S (Jane's son) joined us from Portland, and enjoyed taking a break from architecture to do some sketching – nice shadows!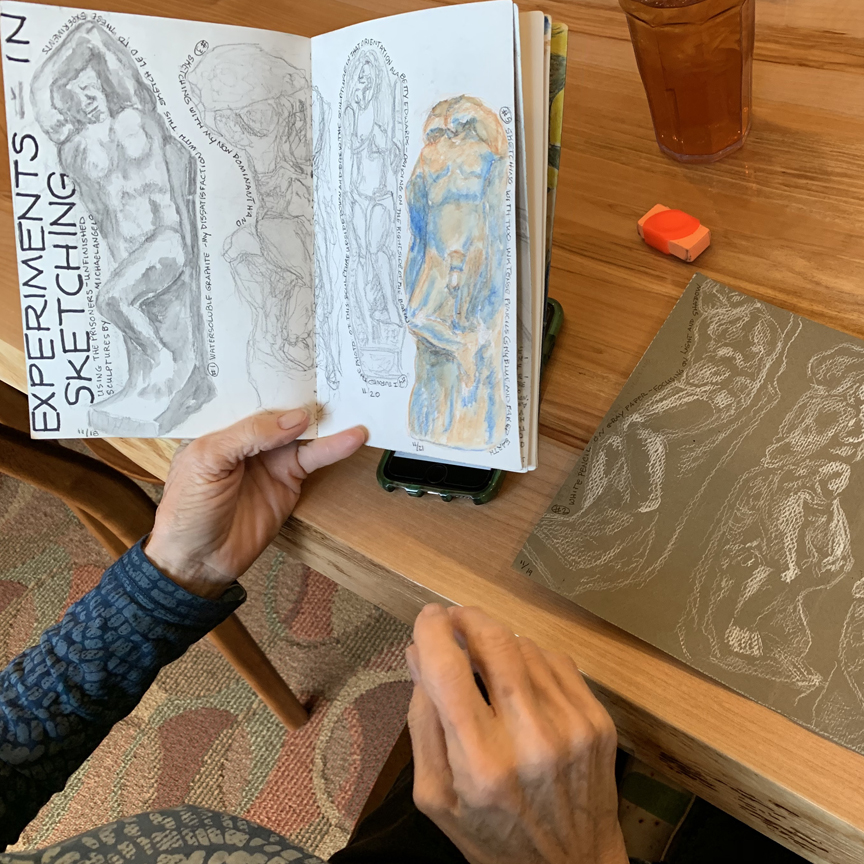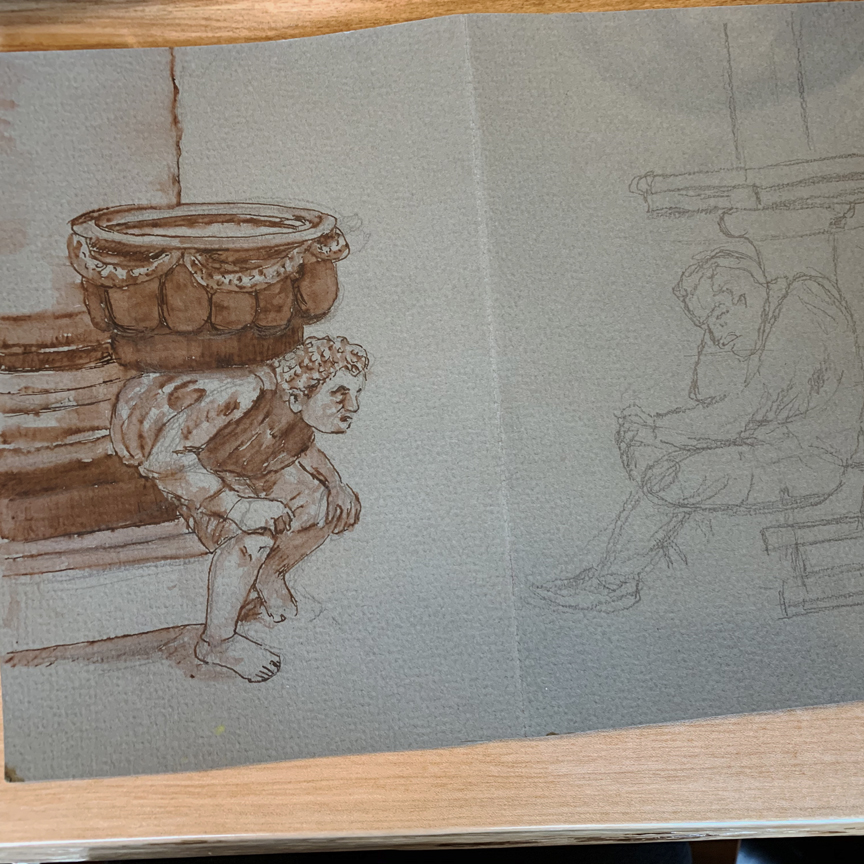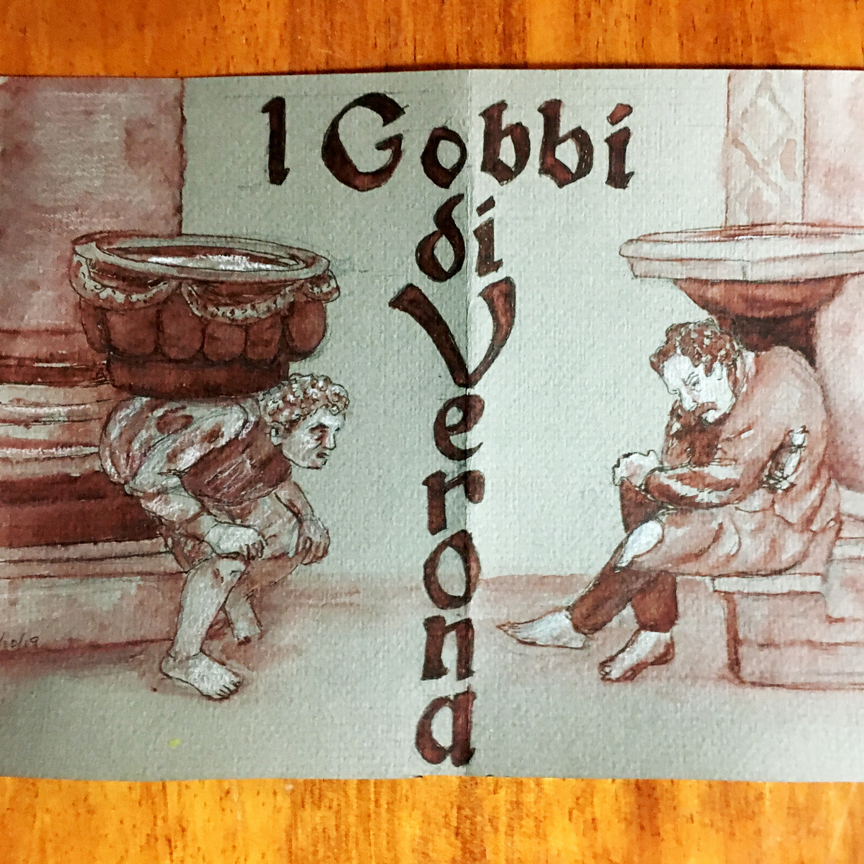 Barb Sh is continuing to do experiments in sketching to get different effects – the latest is one on toned paper, and she made it pop!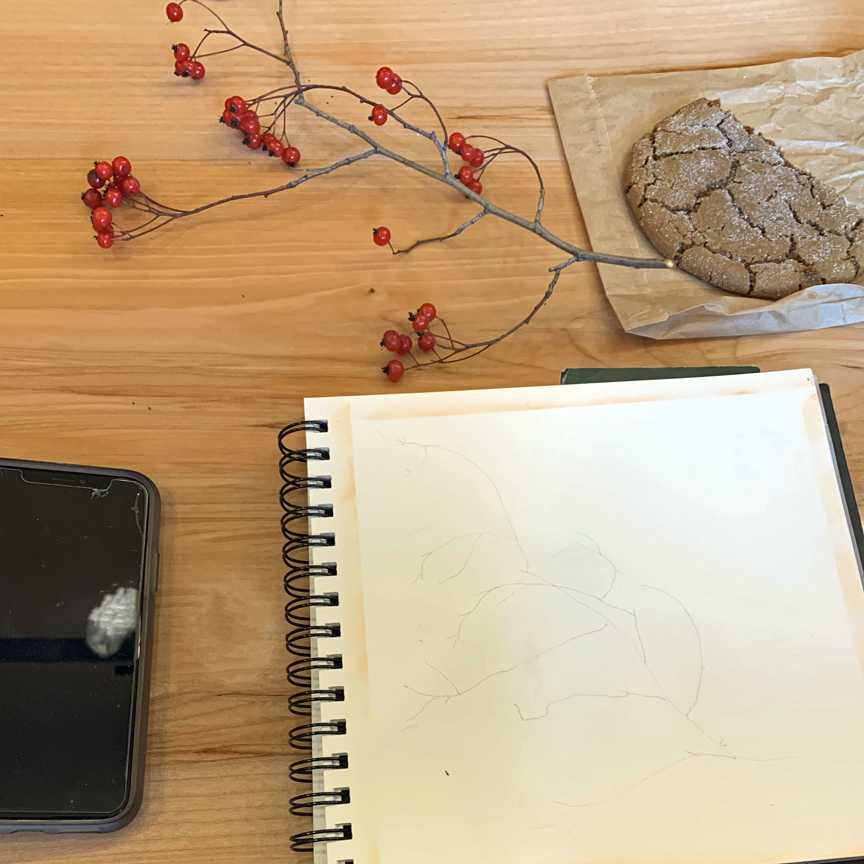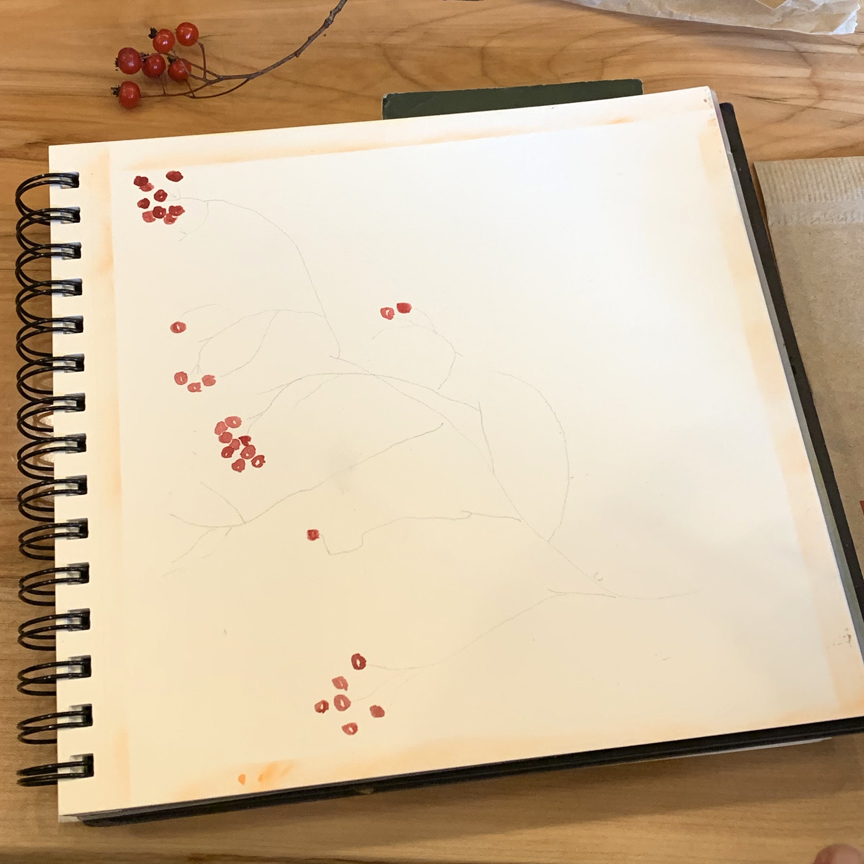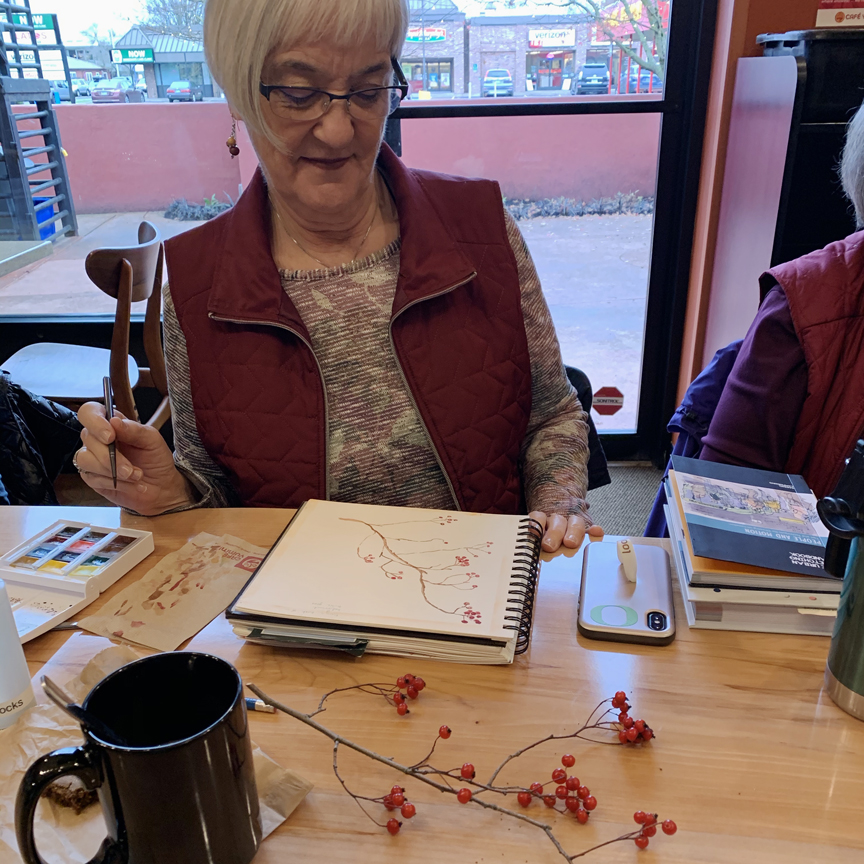 Katie got the "armature" of the branch down in pencil first, then on to watercolor for the berries, and now the branch itself. Nice.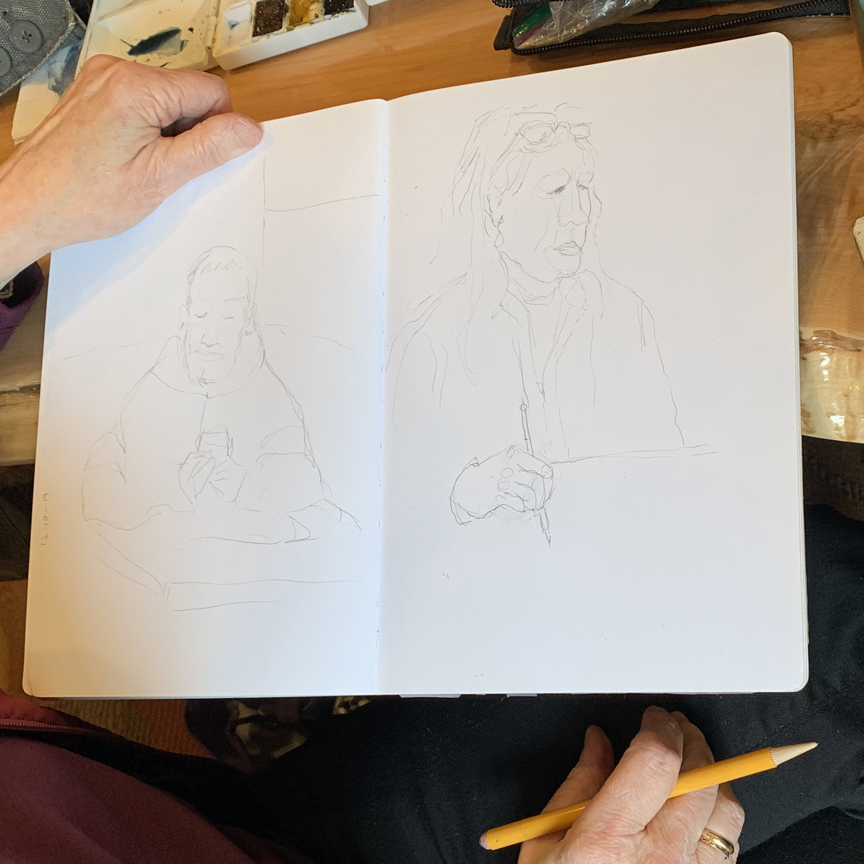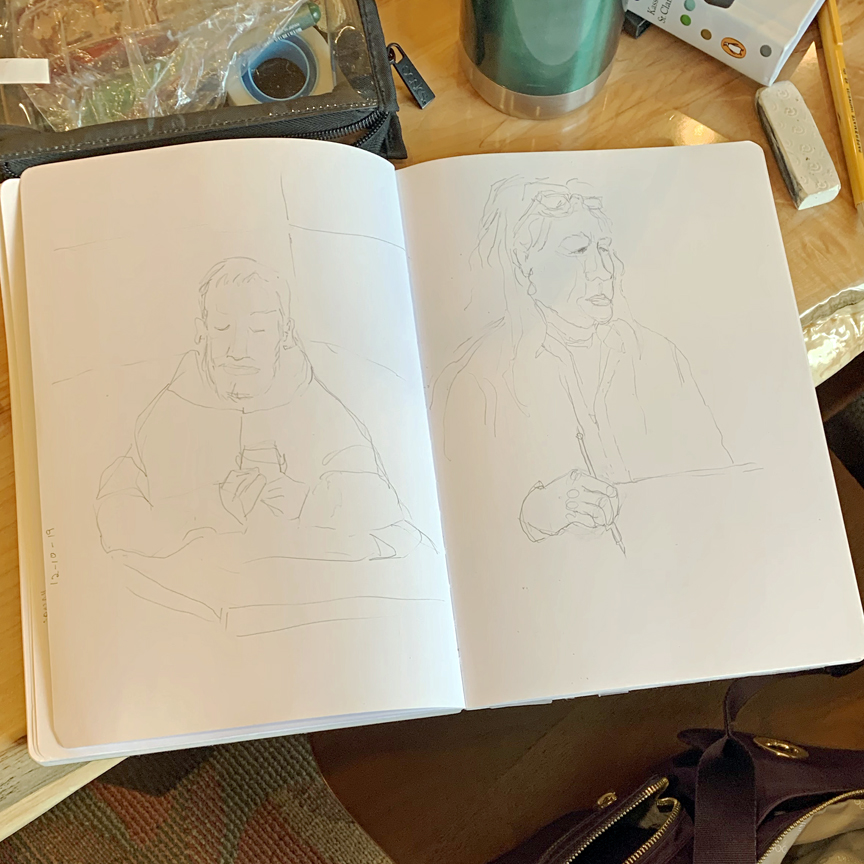 Marsha was so quiet no one knew she was sketching them! She's getting very proficient at doing quick portraits. Great to see.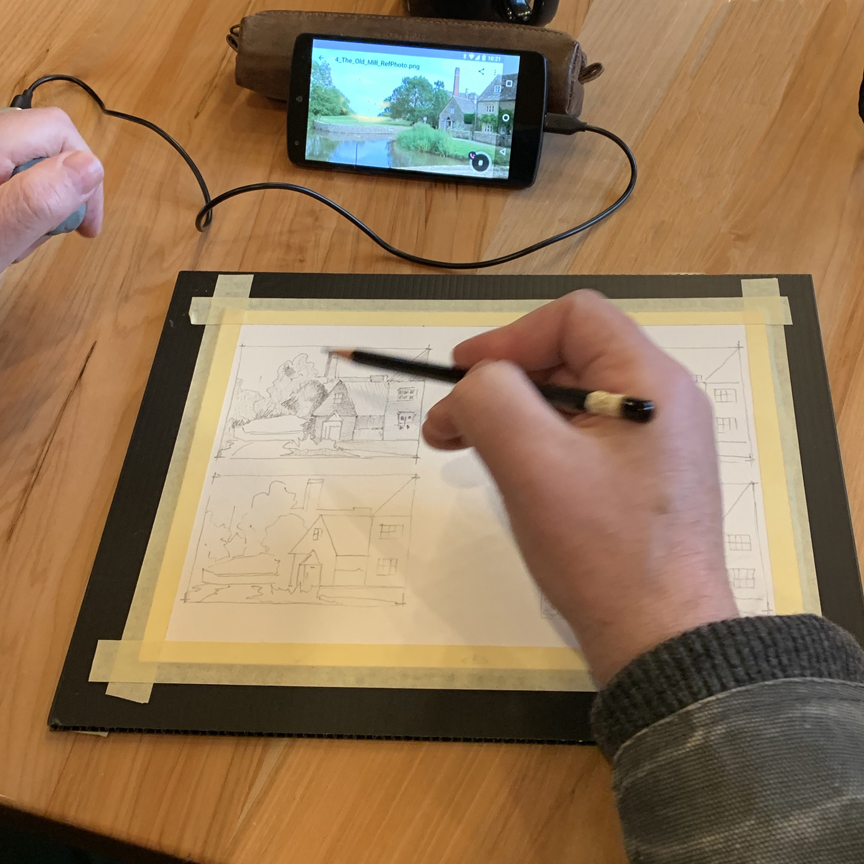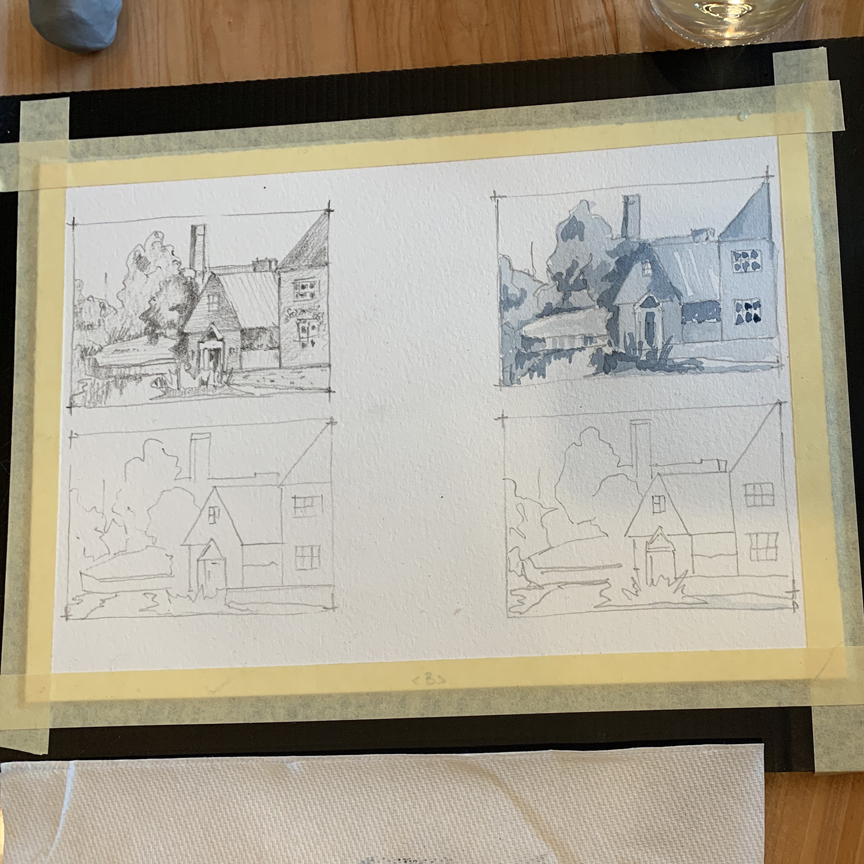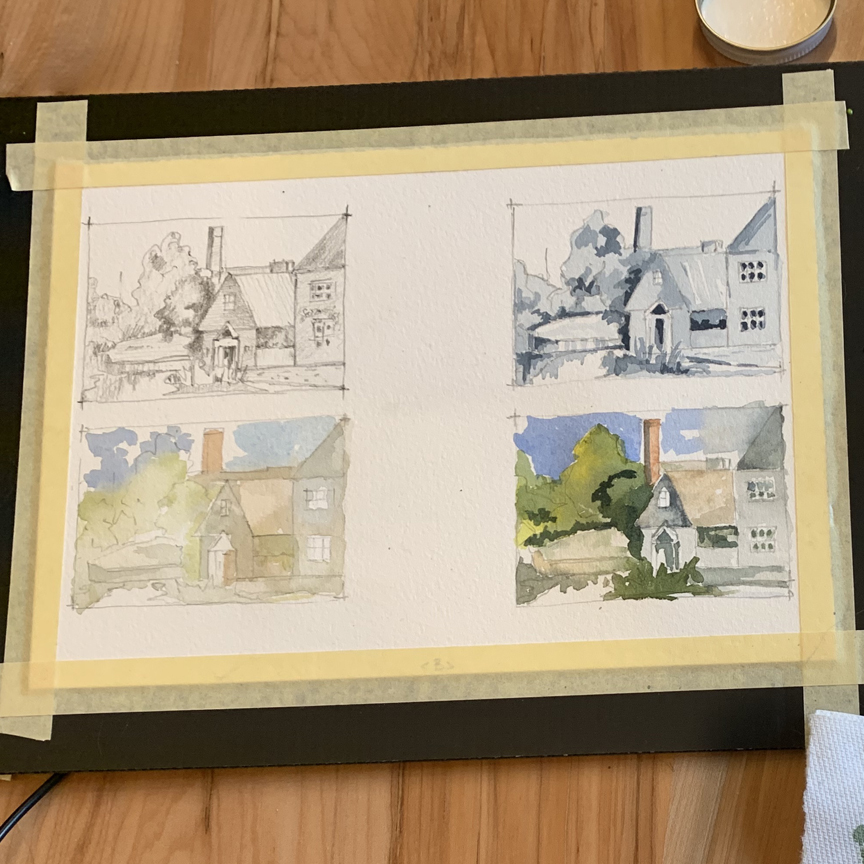 Here is Serge showing his four stage preliminary sketch work done prior to a larger watercolor painting. Lovely work already!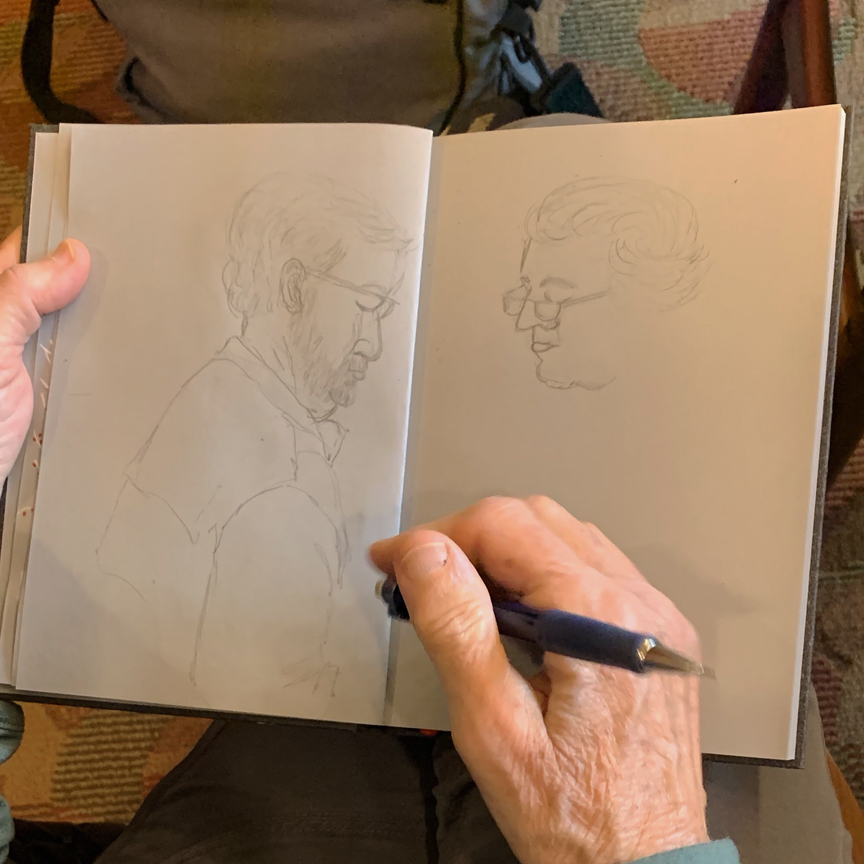 Sandy took advantage of people nearby who were preoccupied so that they made great models – interesting to see on toned paper, too.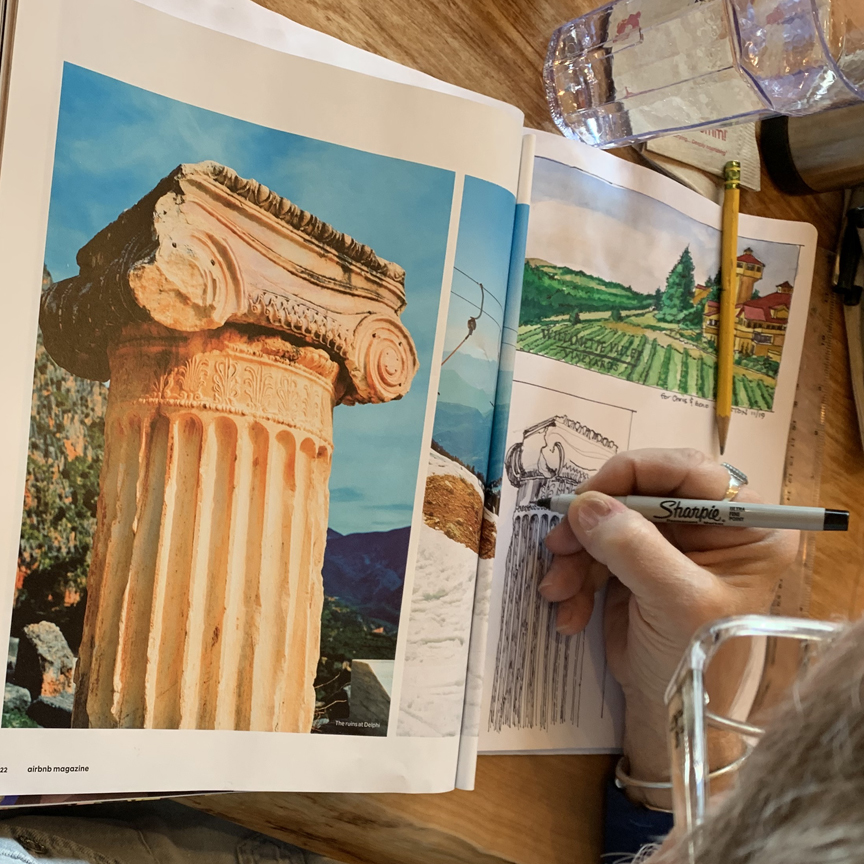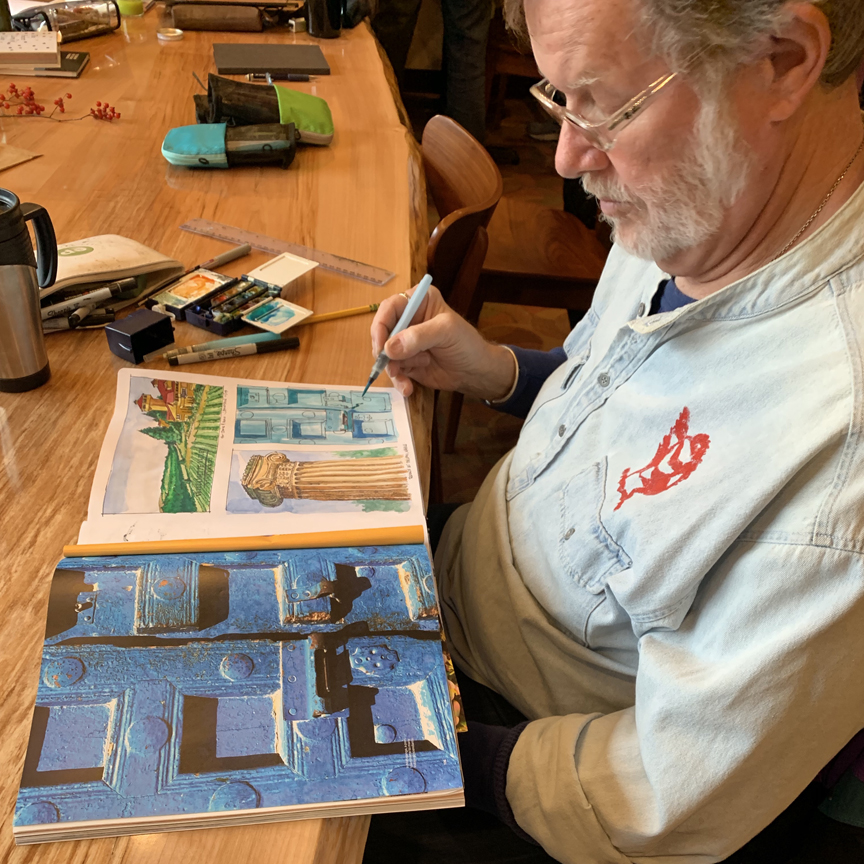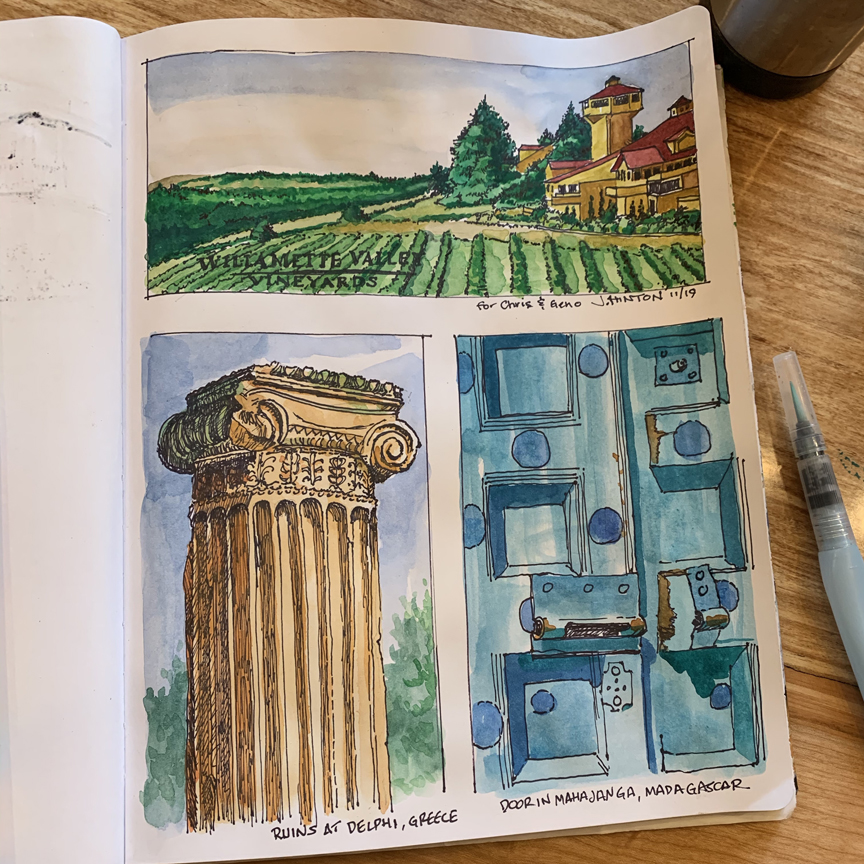 Jim H said he thought he was done with vineyards for awhile, so branched out with a column from Greece & door from Madagascar!