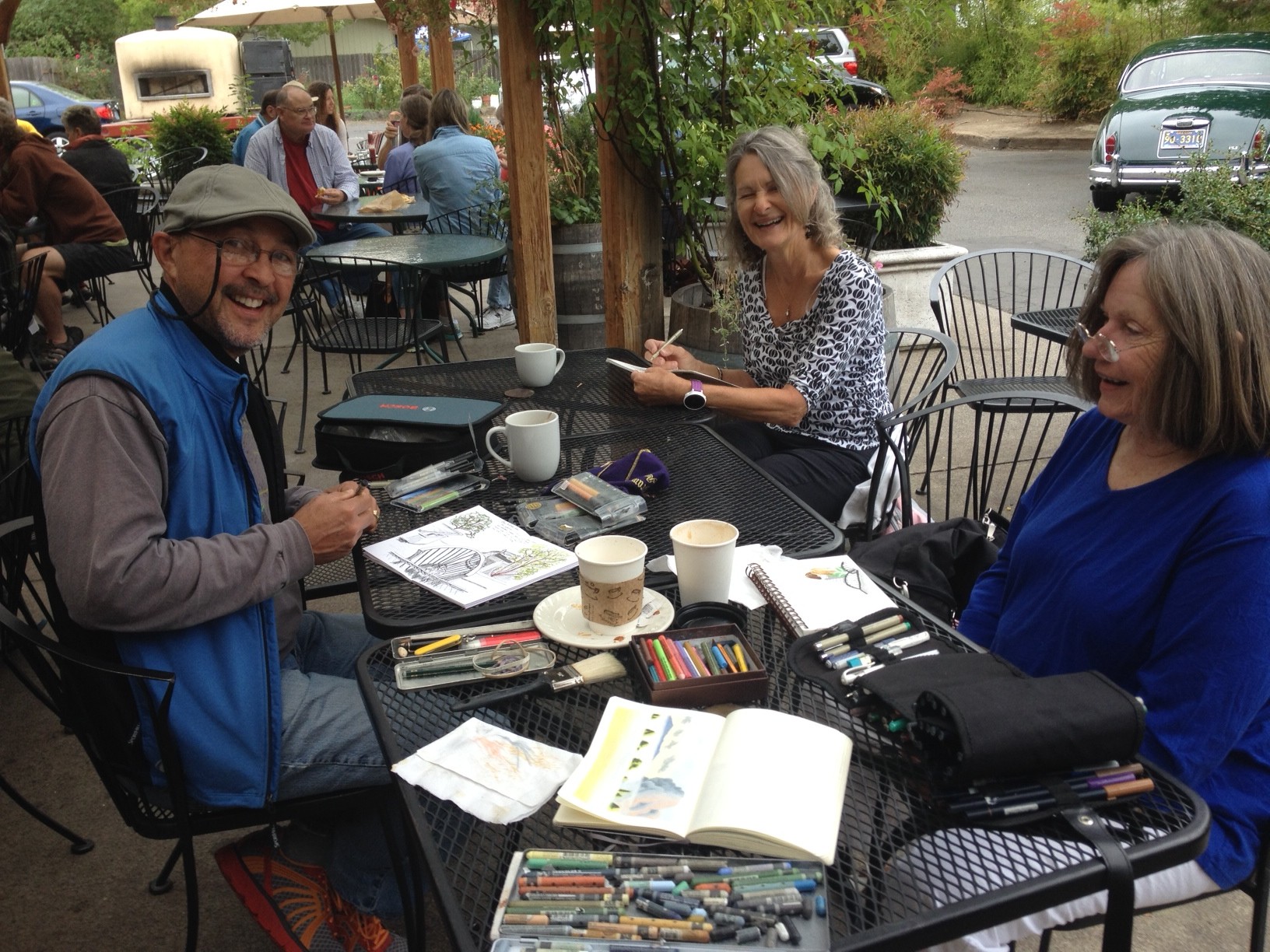 Our group met at the Hideaway Bakery today.  We were few but we had a lot of fun.  Everyone missed you, Jane, but we all hope you're having a great time in Italy!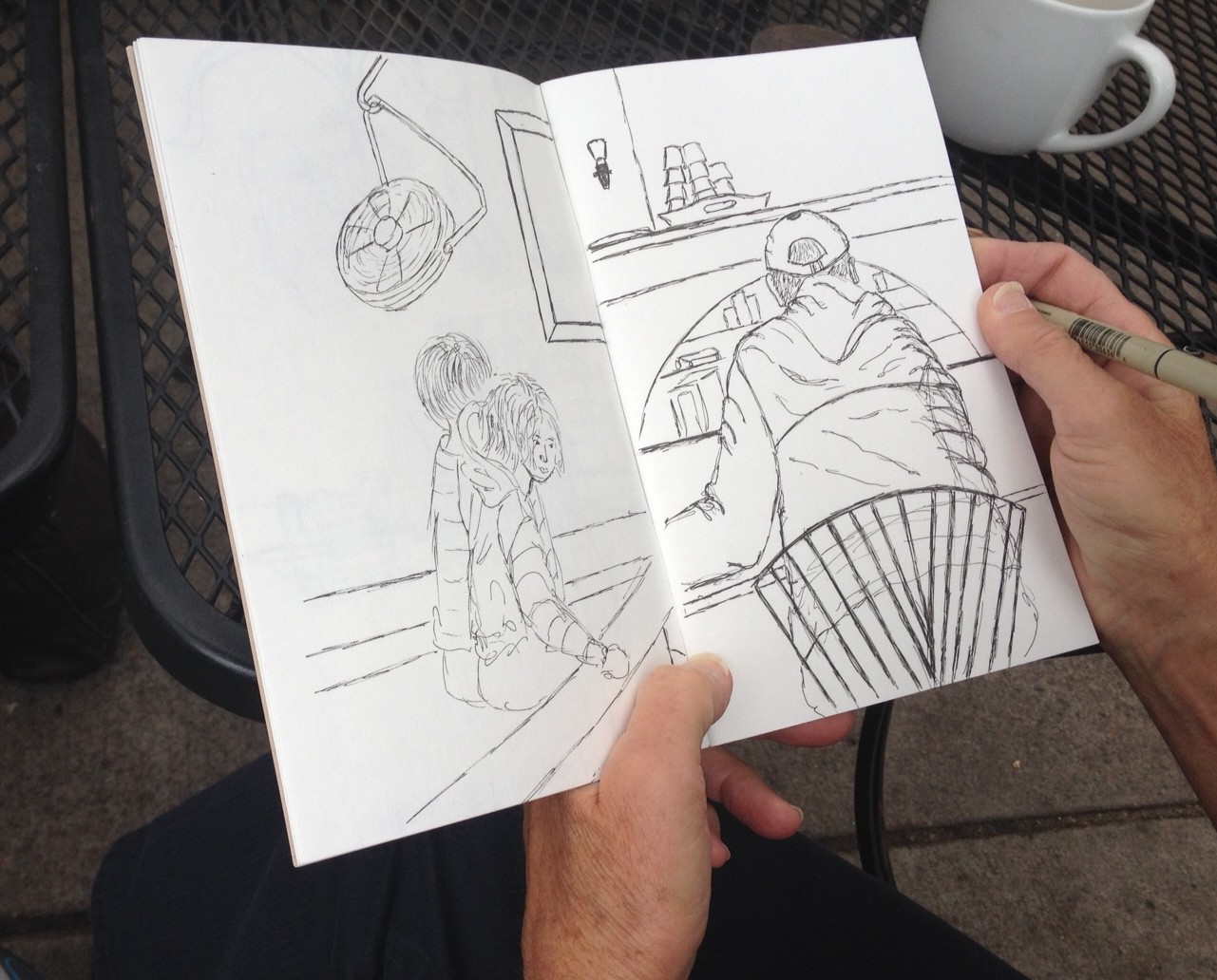 Sandy was drawing the kids in the sandbox and the customer at the next table.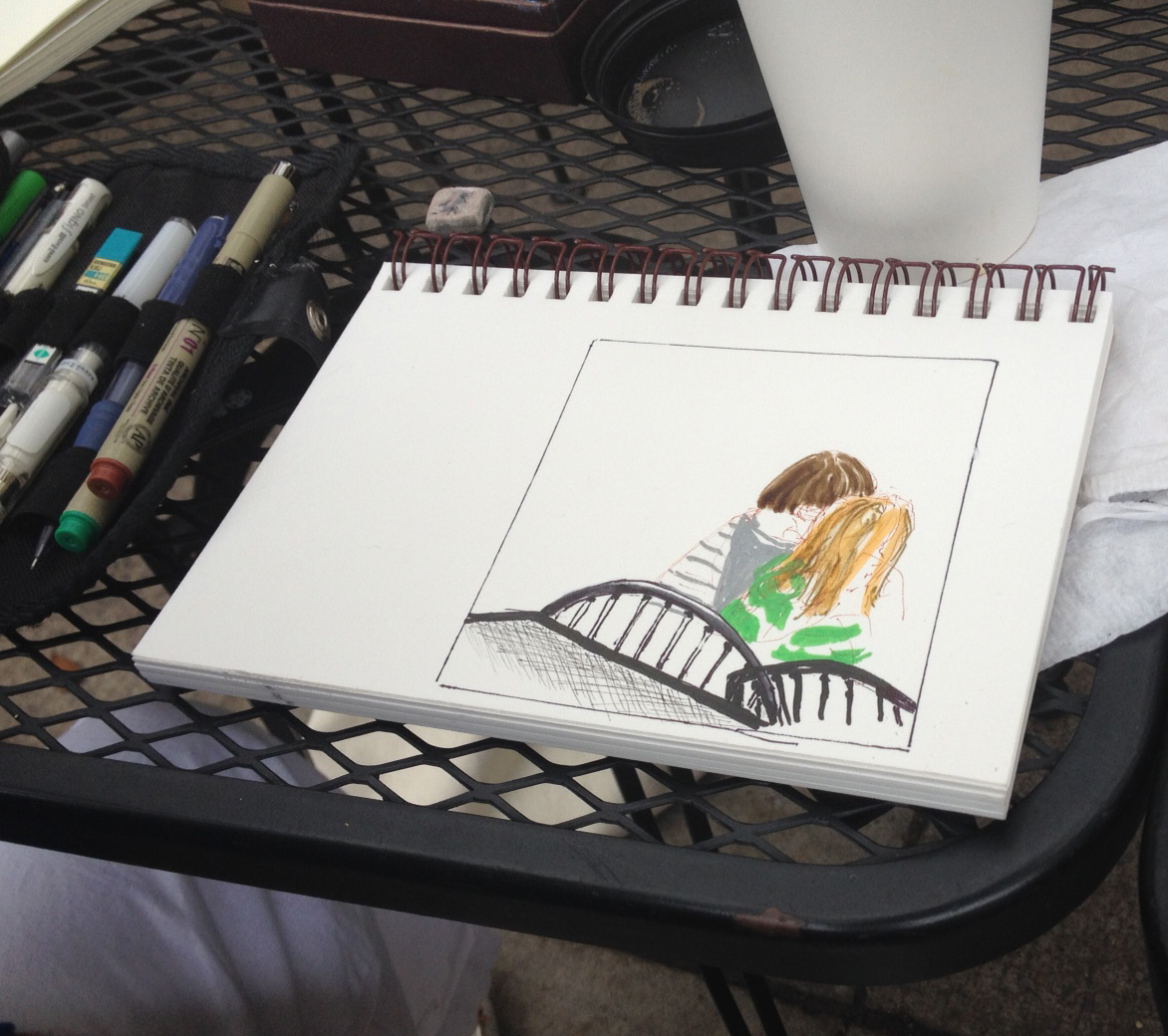 Jan was attracted by the clientele as well.  And the Chairs.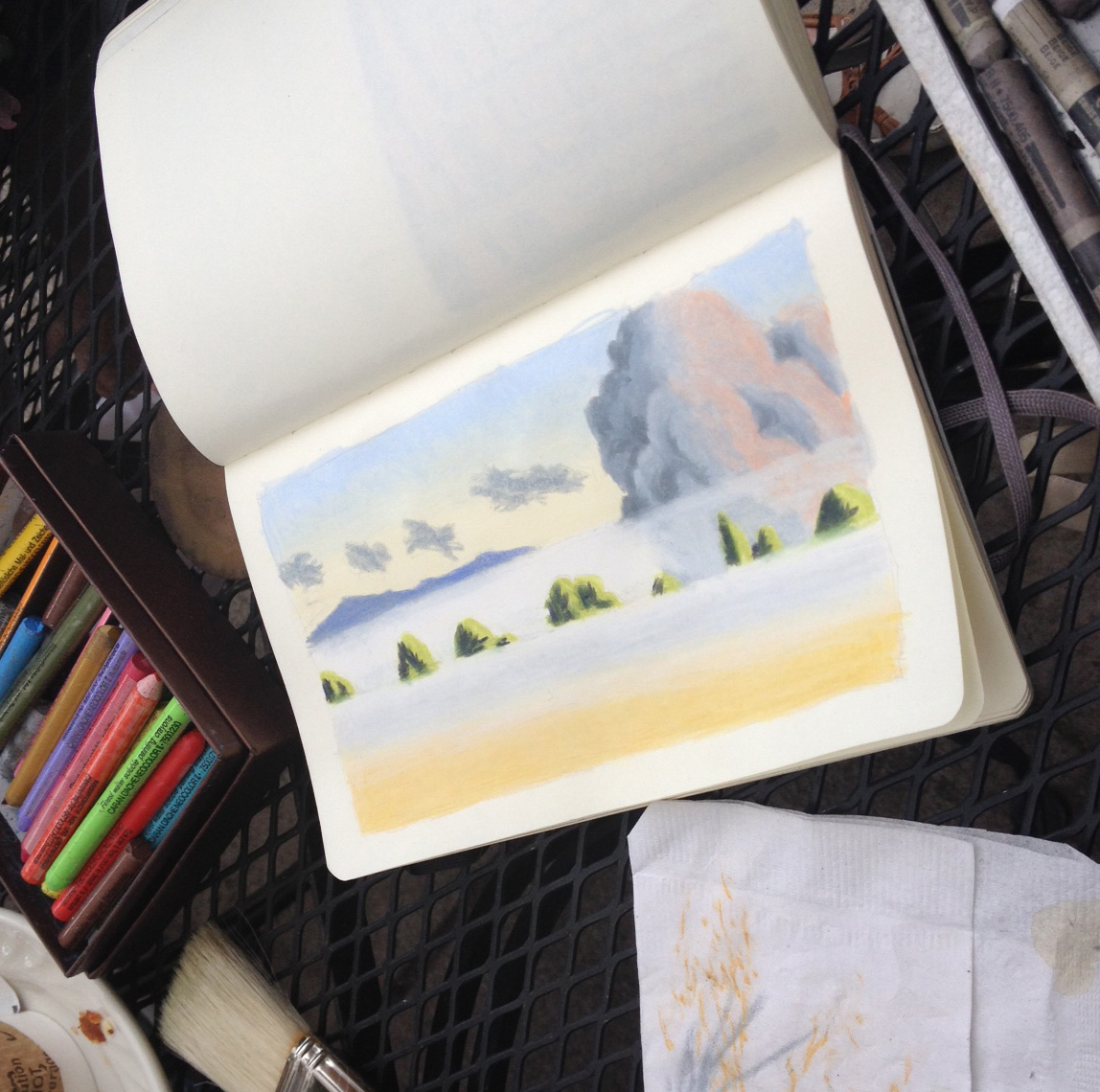 Again, Erik was off on a tangent.  What IS that, anyway?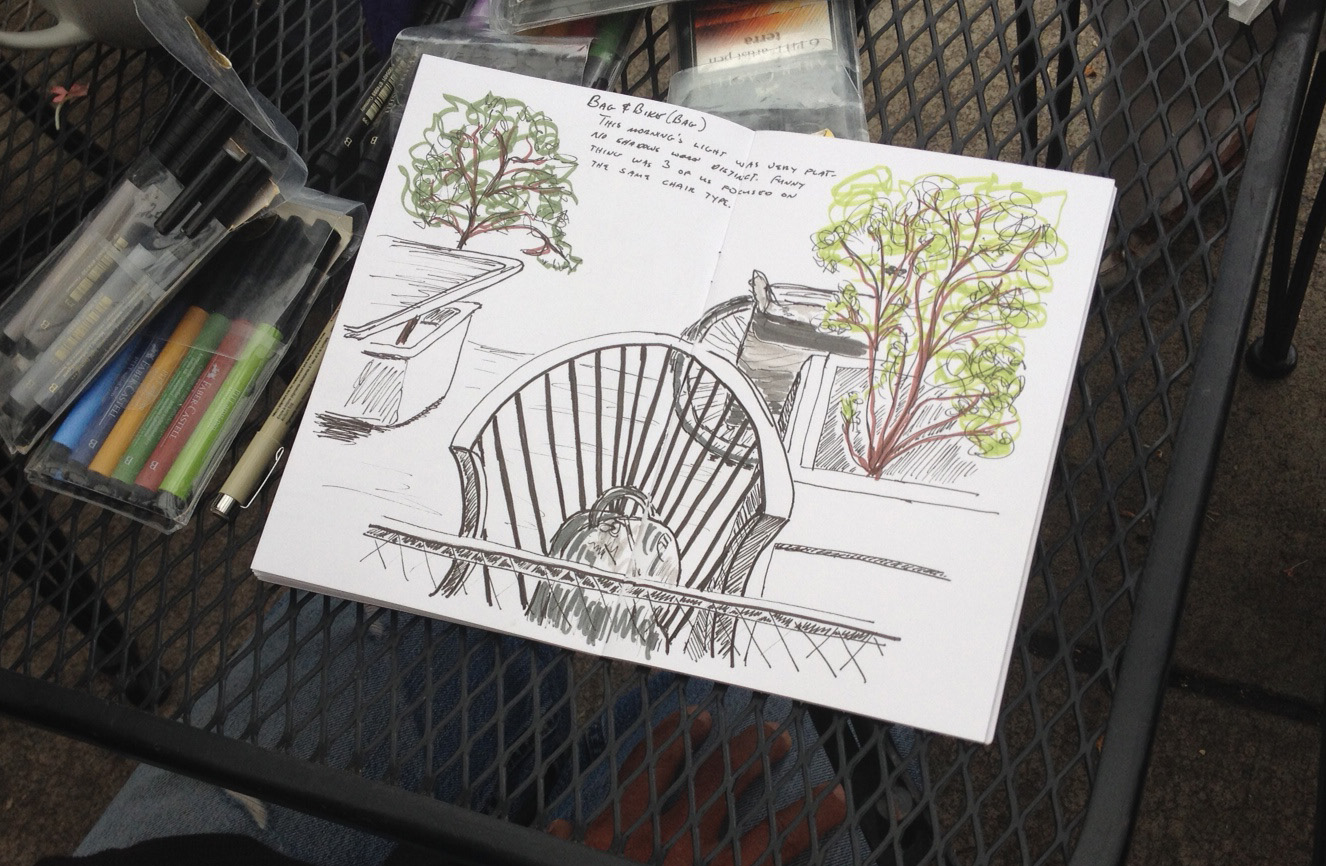 Nice drawing, Hugh! These chairs were, indeed rather interesting.