Thistledown Farm, Junction City, OR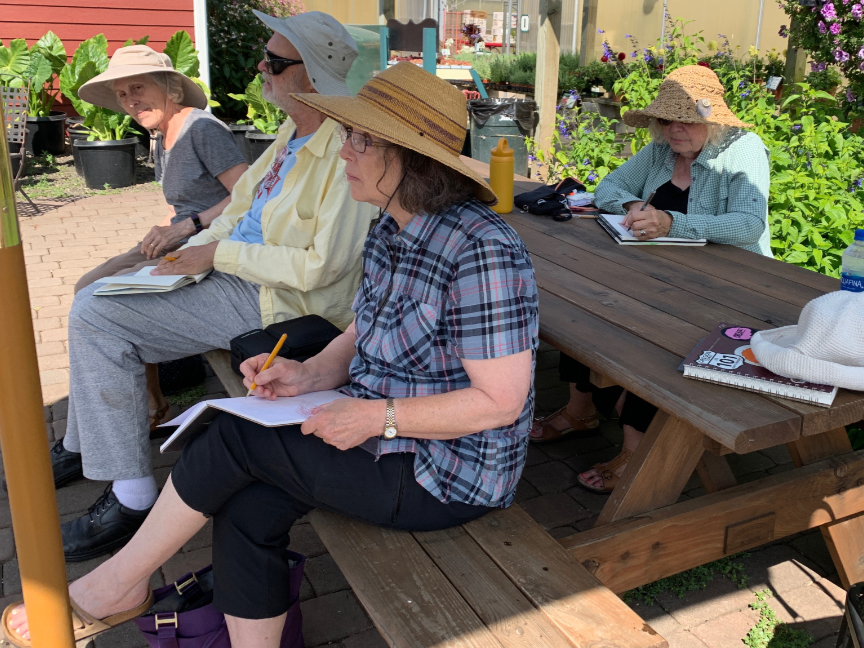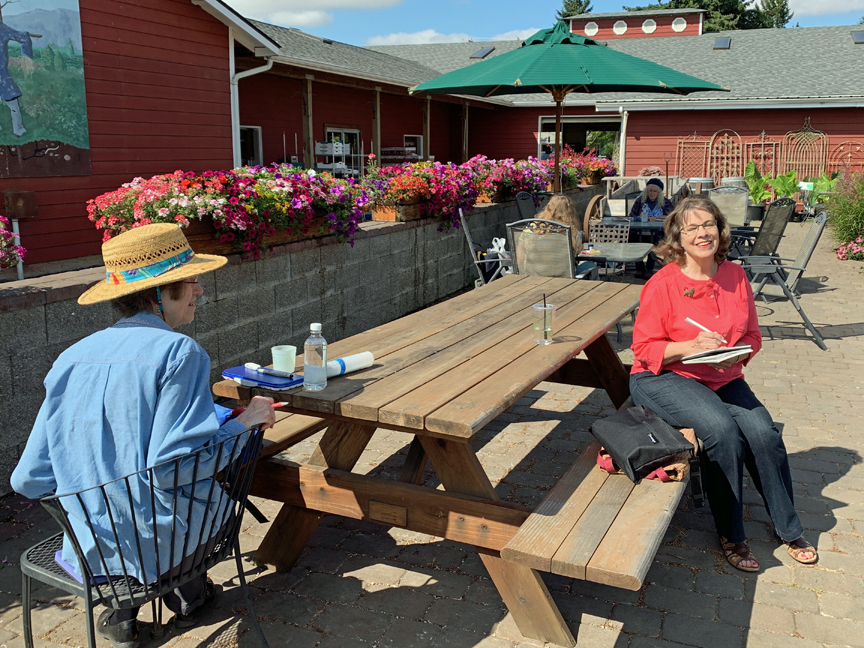 We loved sketching in the sunny (& shaded) courtyard: Barb So, Erik, Marsha, Lona; Peggy, Joe, Tricia, Bev.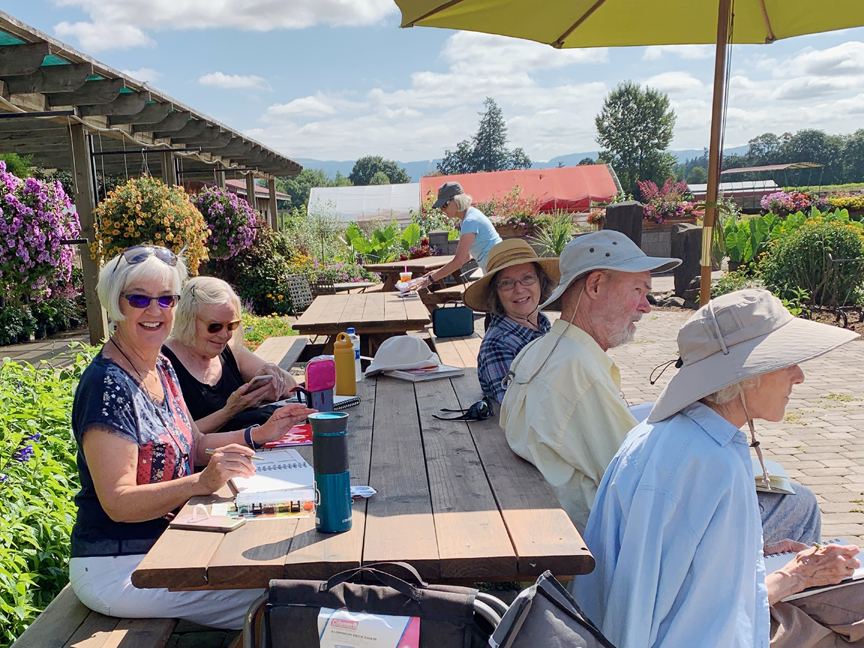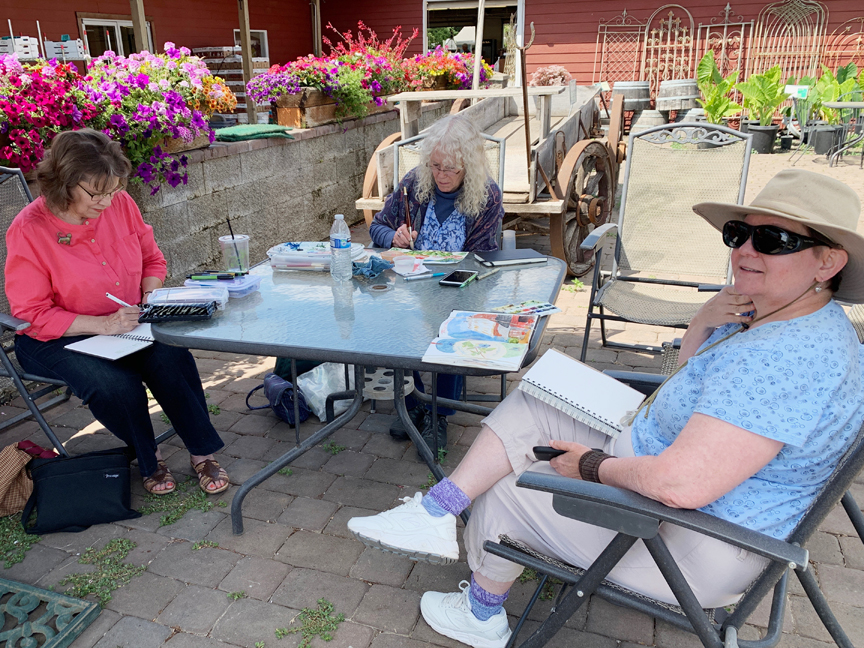 And a few more join in: Katie, Lona, Sandy, Marsha, Erik, Barb So; Bev, Tricia, Daisy. Sometimes it's hard to tell who's here.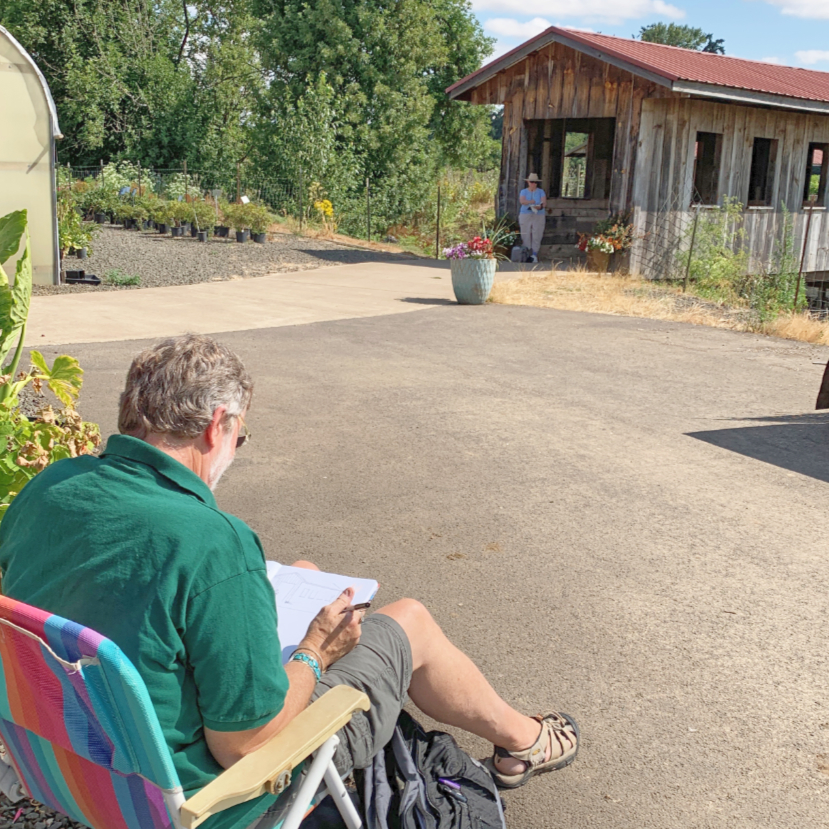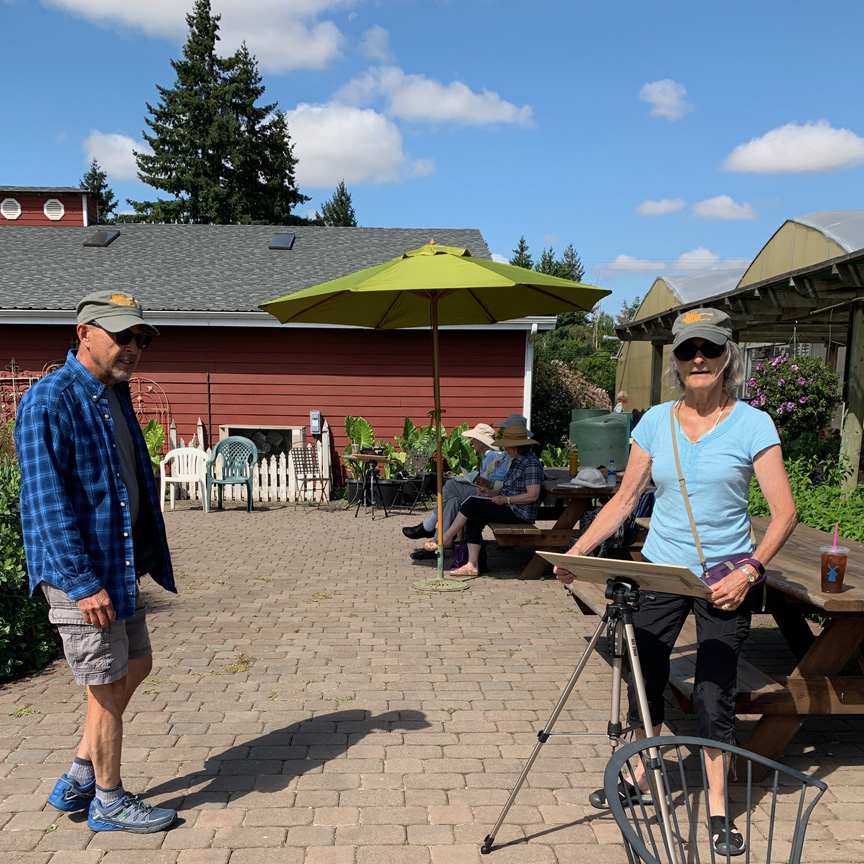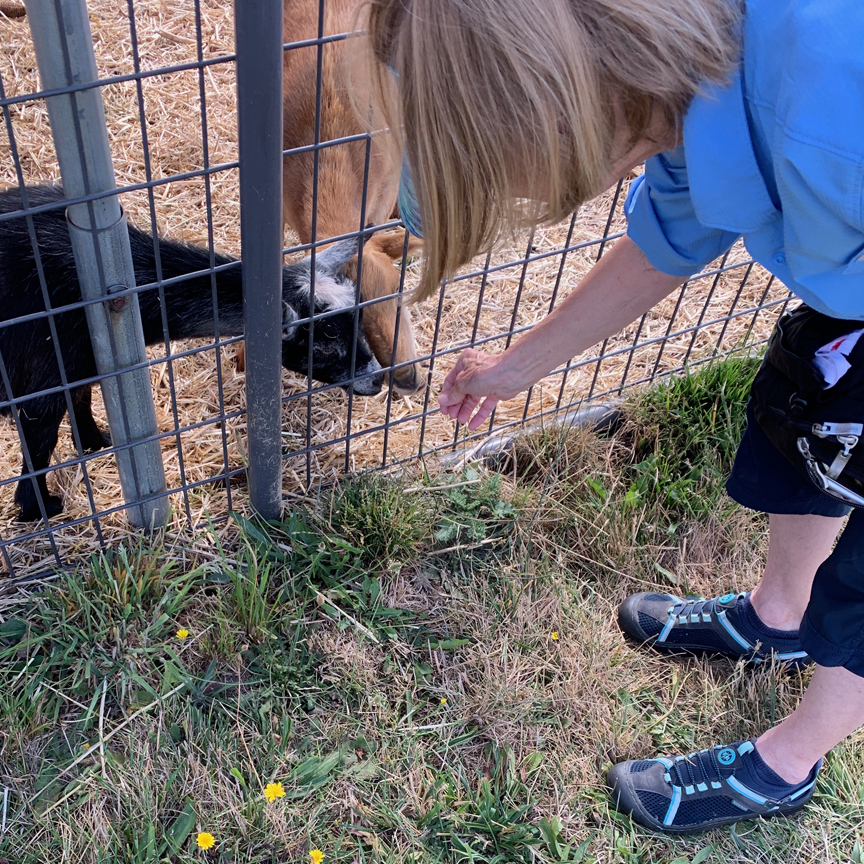 Jim sketching Daisy; Hugh checking the sketching rig he made for Sandy; Barb Sh feeding dandelions to the goats. What a crew!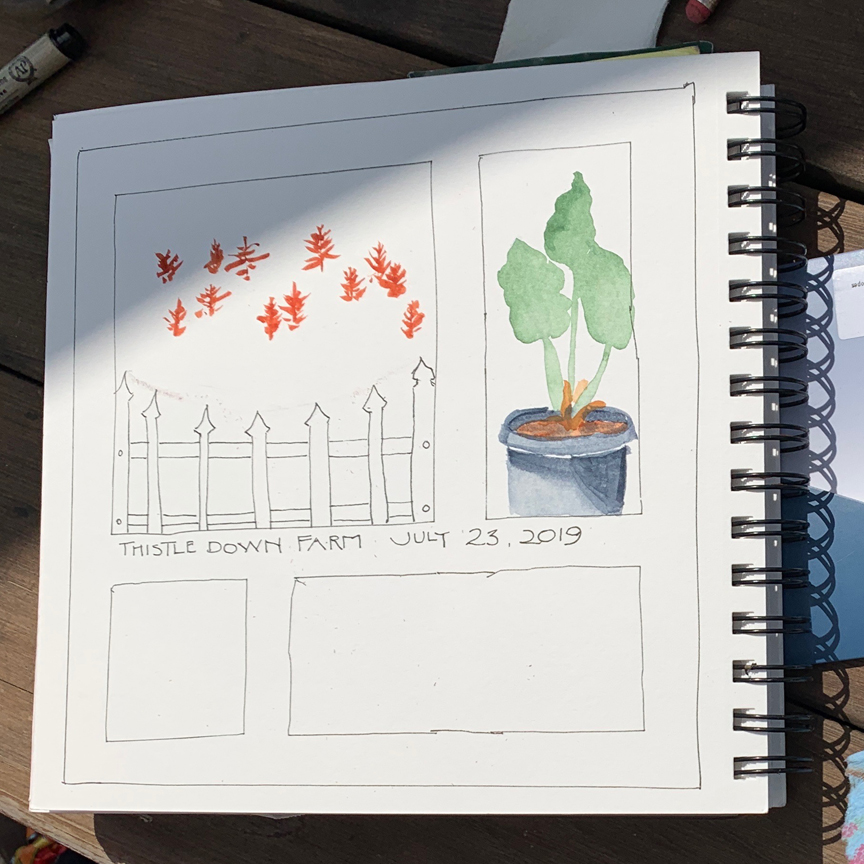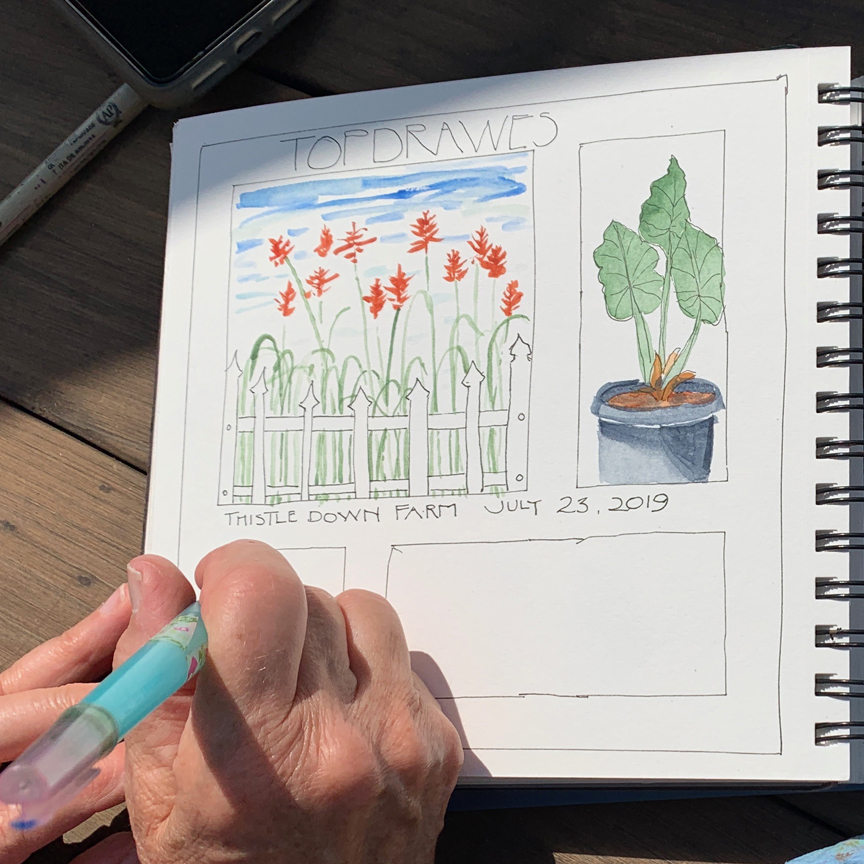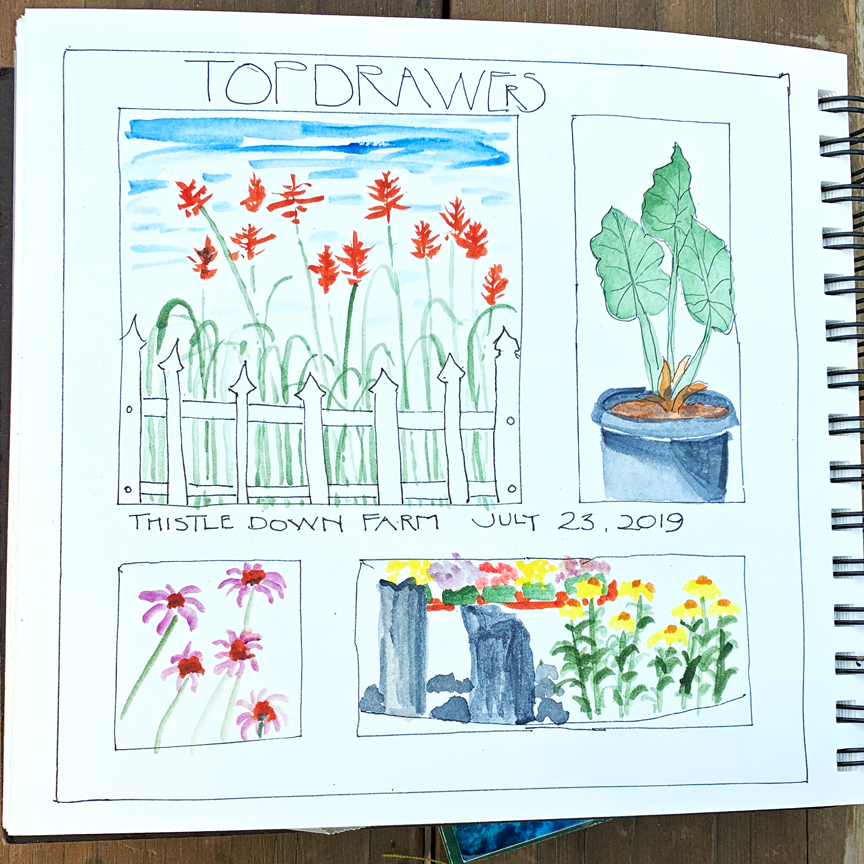 Katie's the instigator for using a frame format for dealing with a complicated scene, narrowing it down to special bits. Super!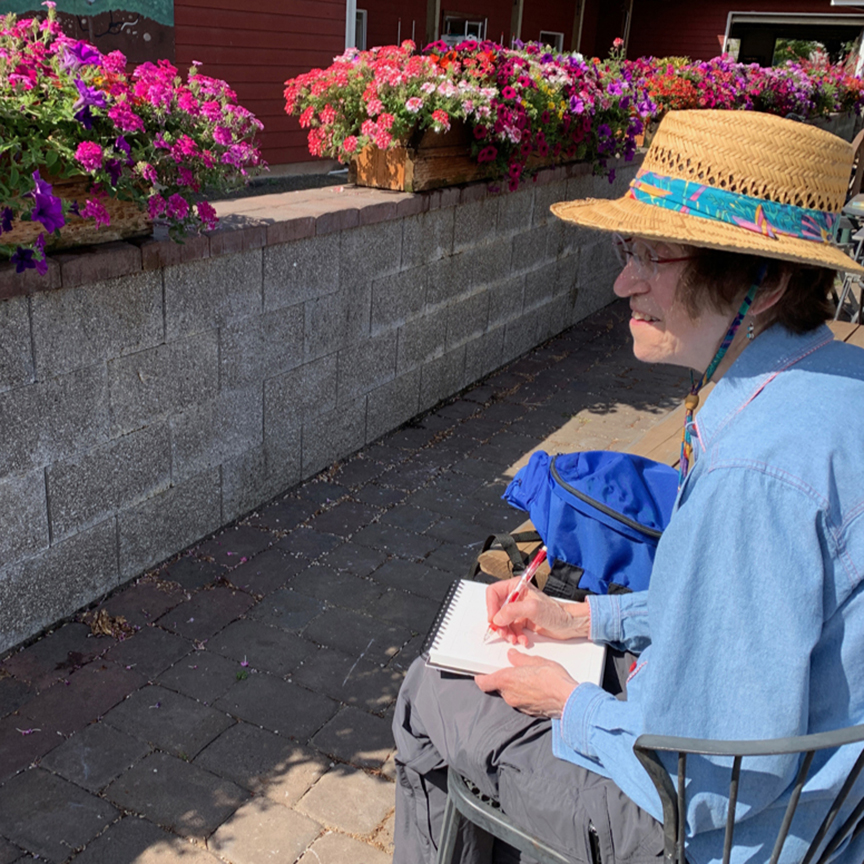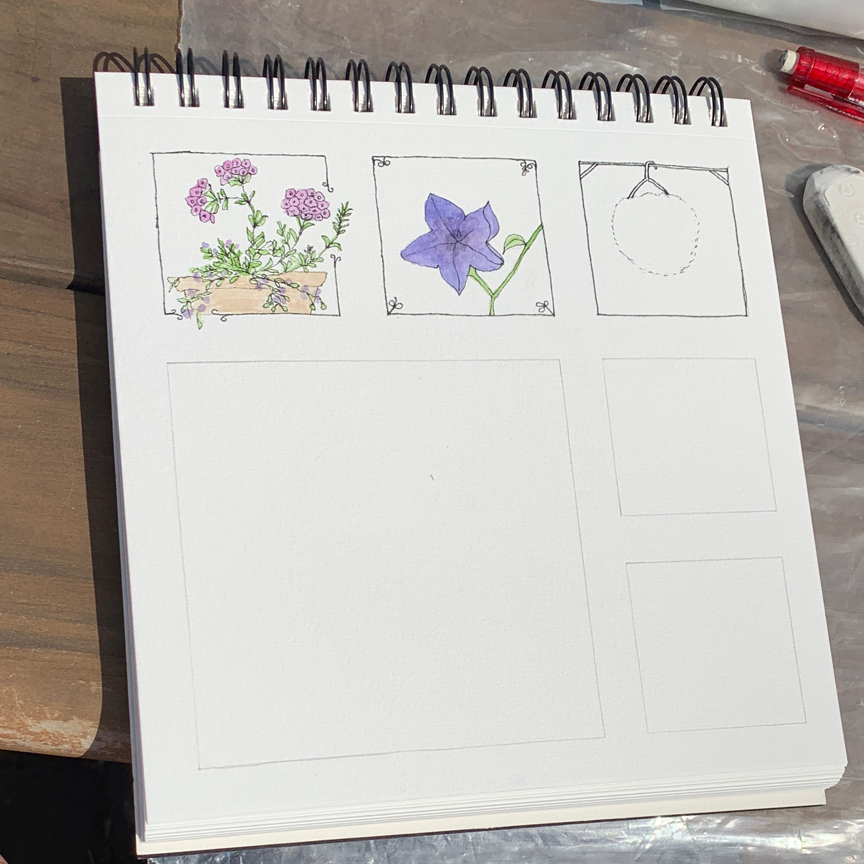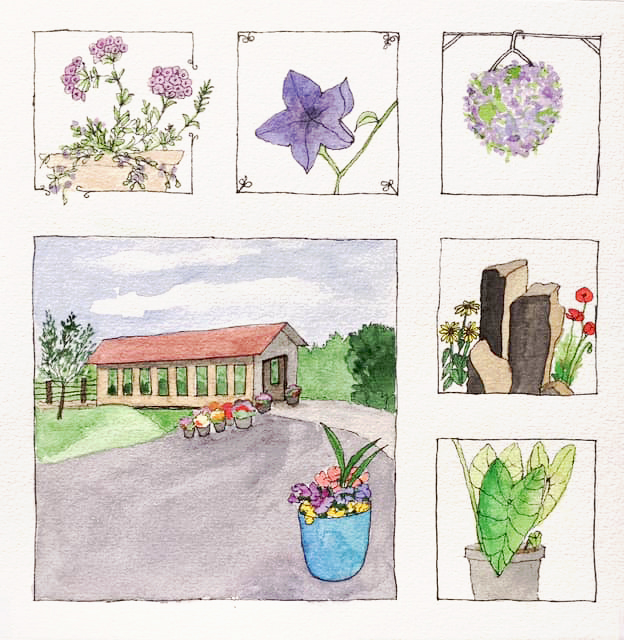 This was Peggy's 1st time with us – what to draw! She said she liked the frames for simplifying complicated scenery. Great job, too.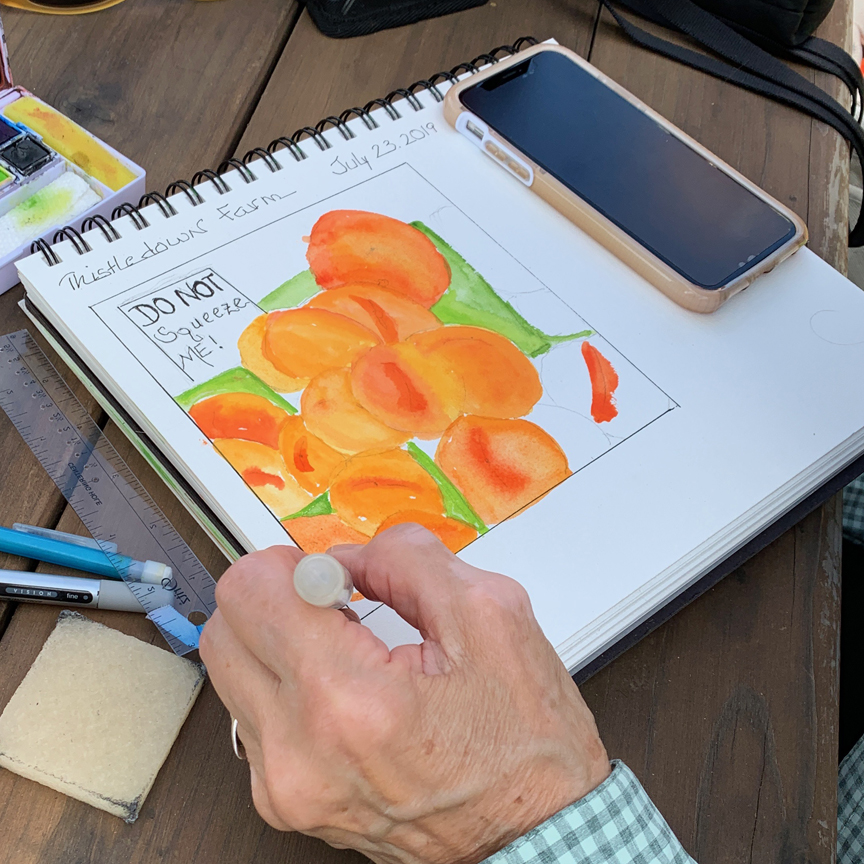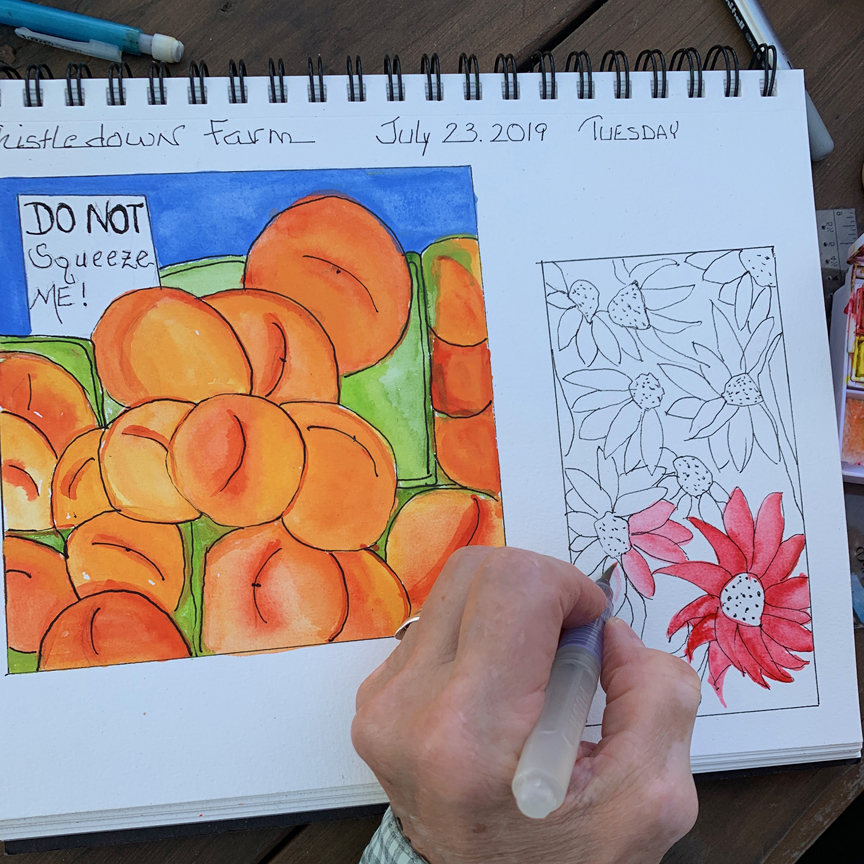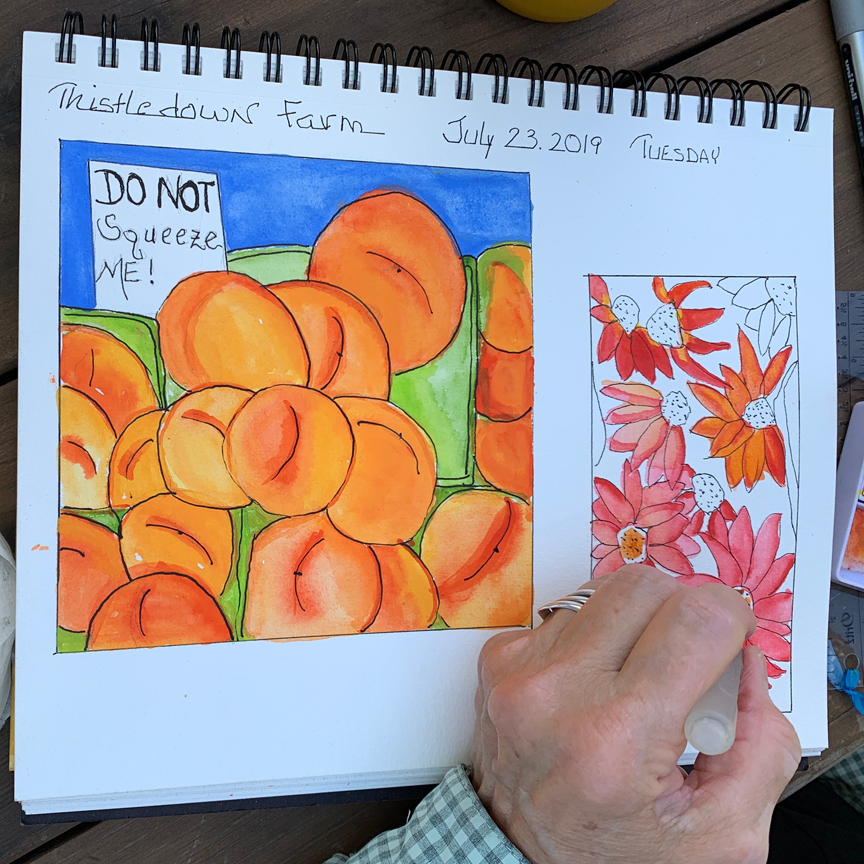 Lona drew frames to fit what she wanted to draw from what she saw around her – a container of peaches, and she couldn't resist flowers.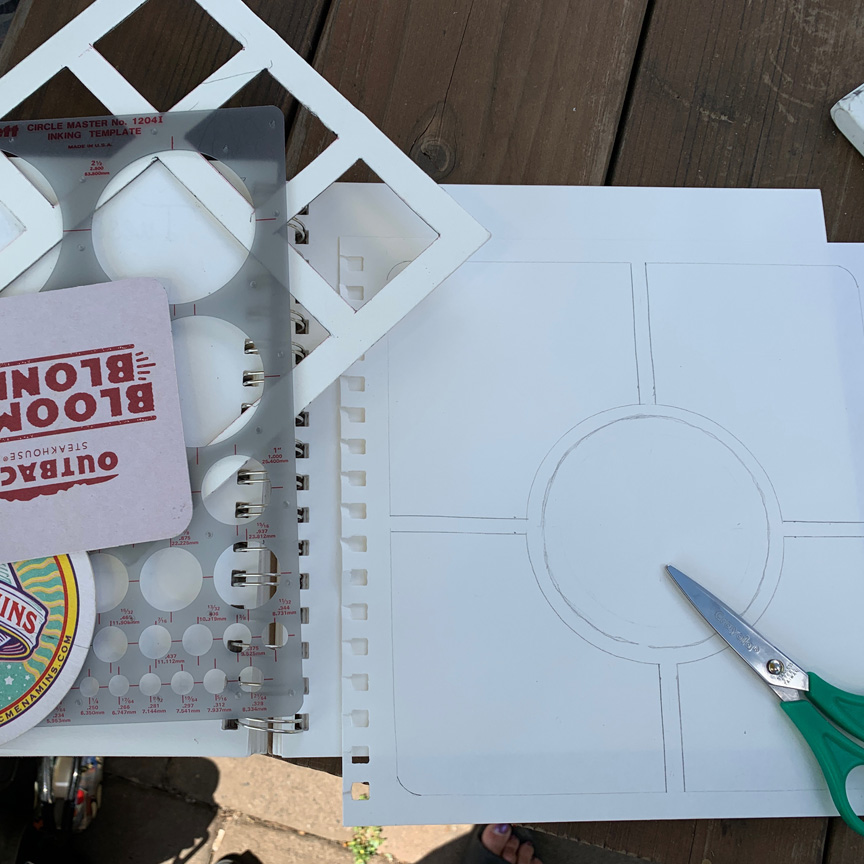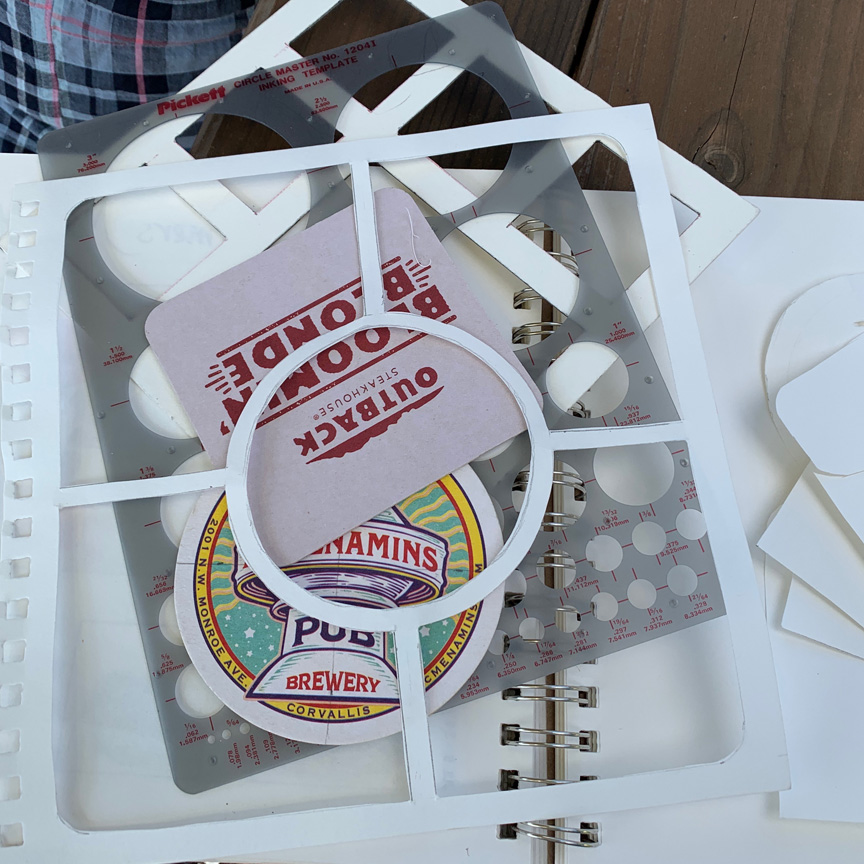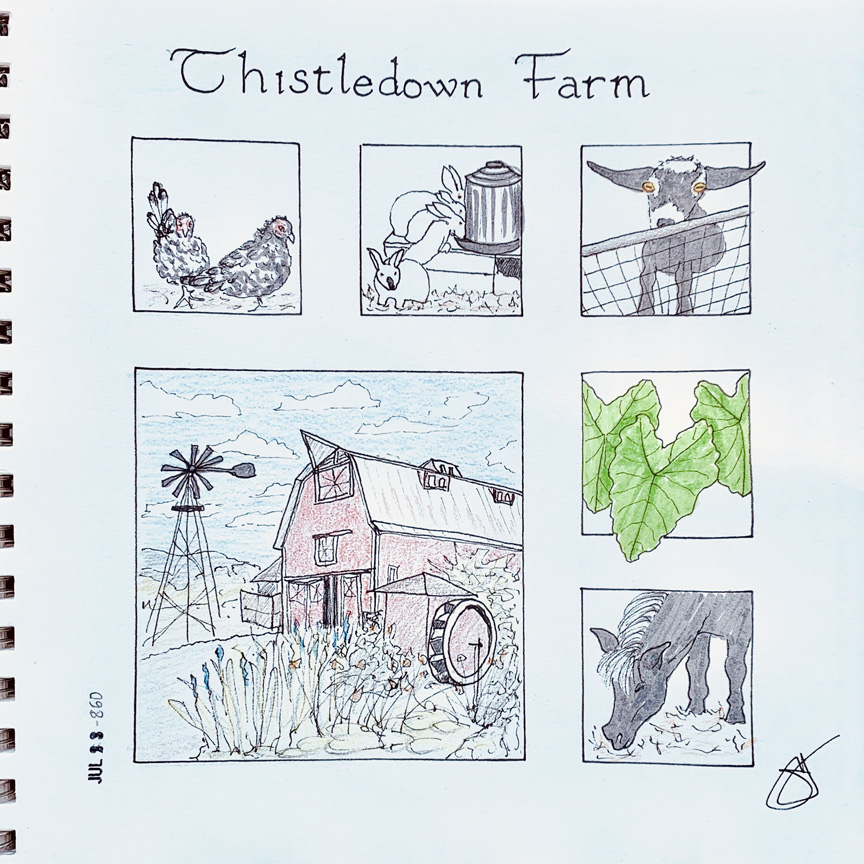 Jane tried to make a new frame pattern based on a comment Marsha made about seeing one with an oval, then gave up & reverted back.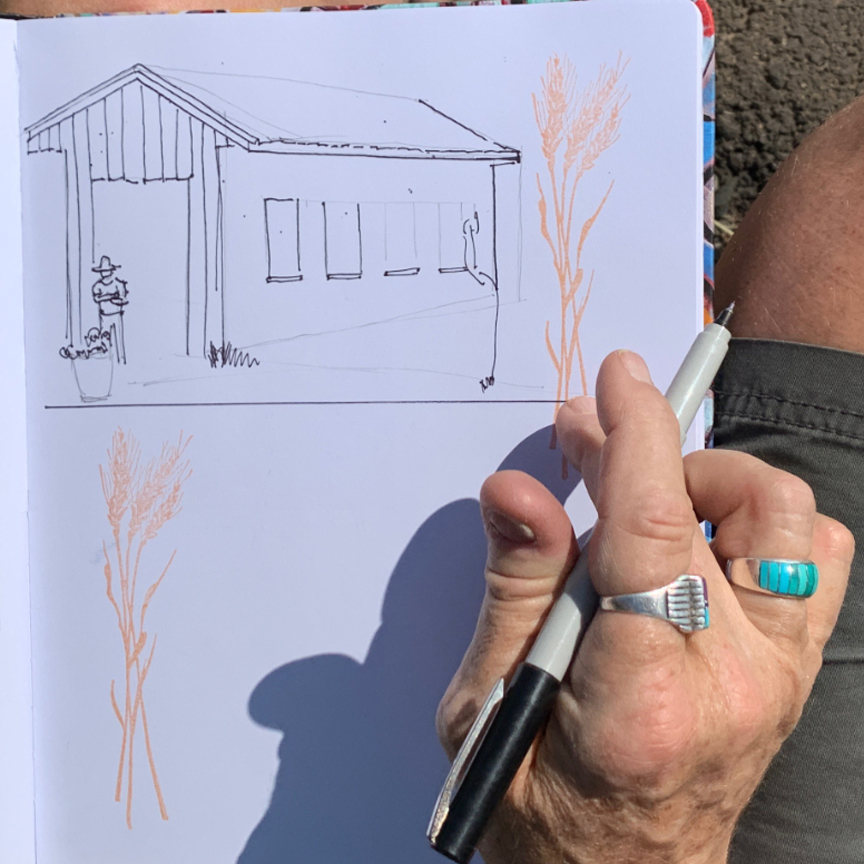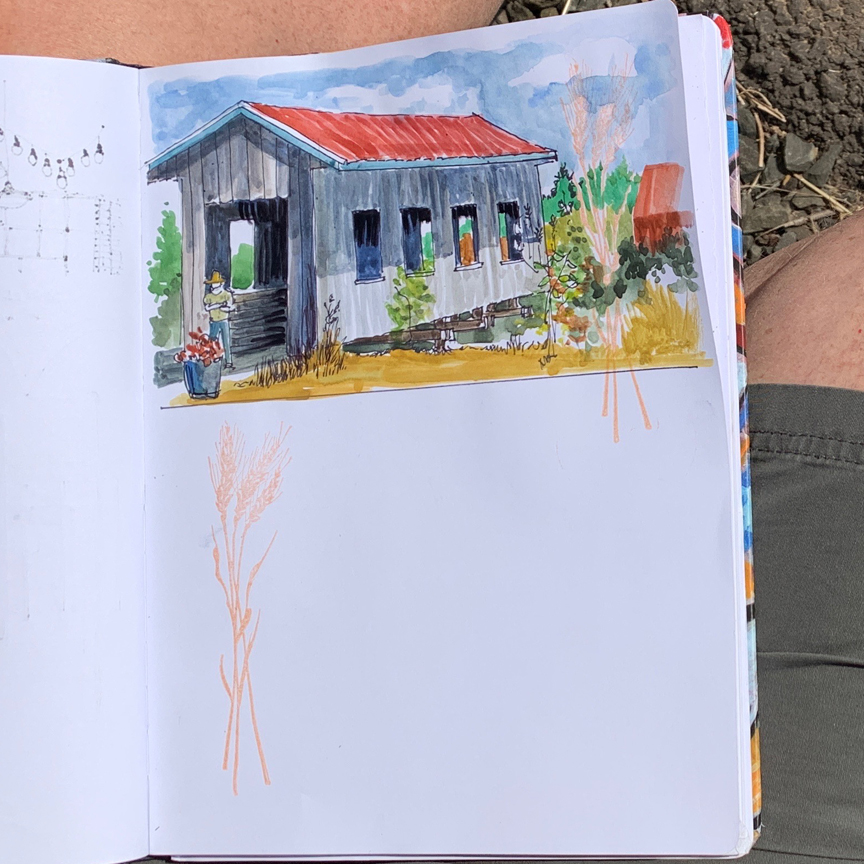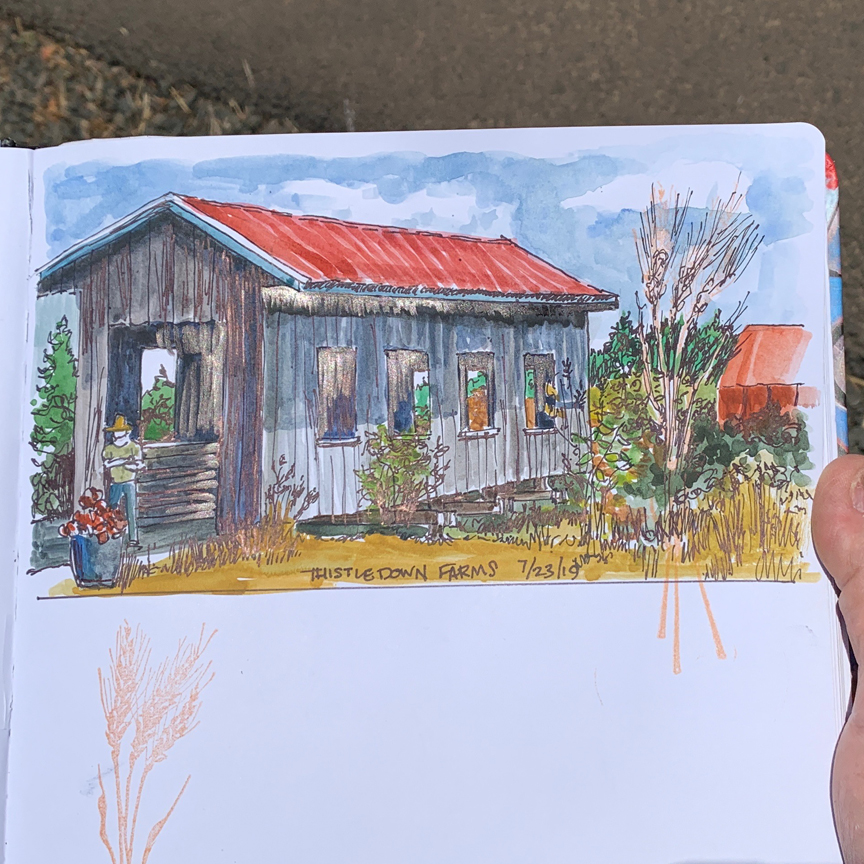 Jim typically divides a sketchbook page to sketch a scene in front of him – all pen and watercolor – wow. Can you see Daisy at the bridge?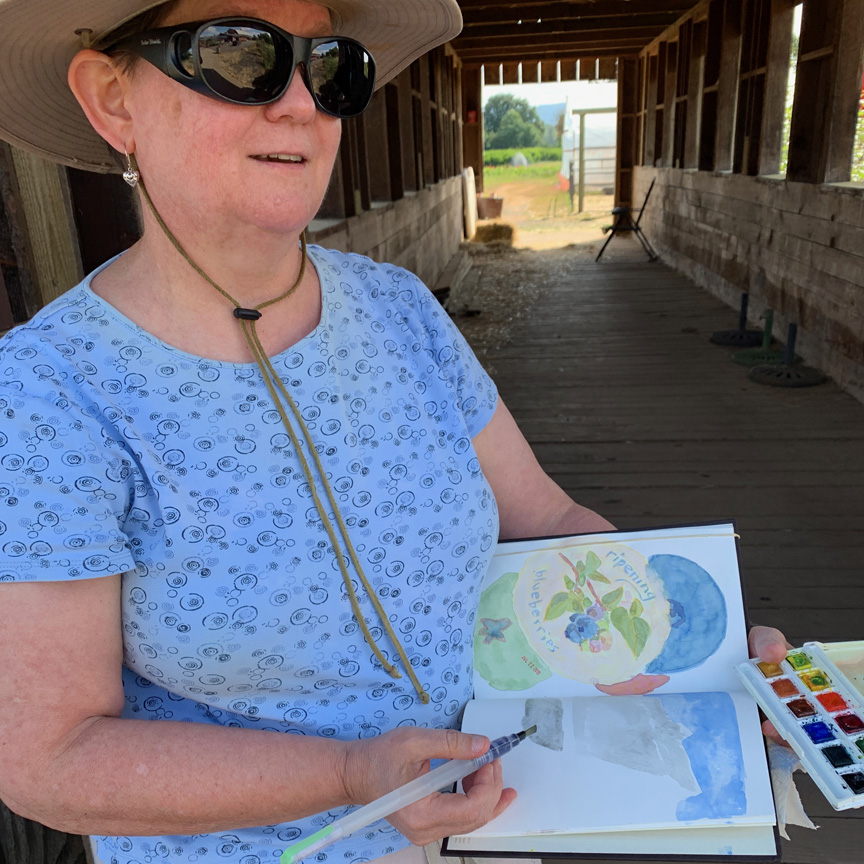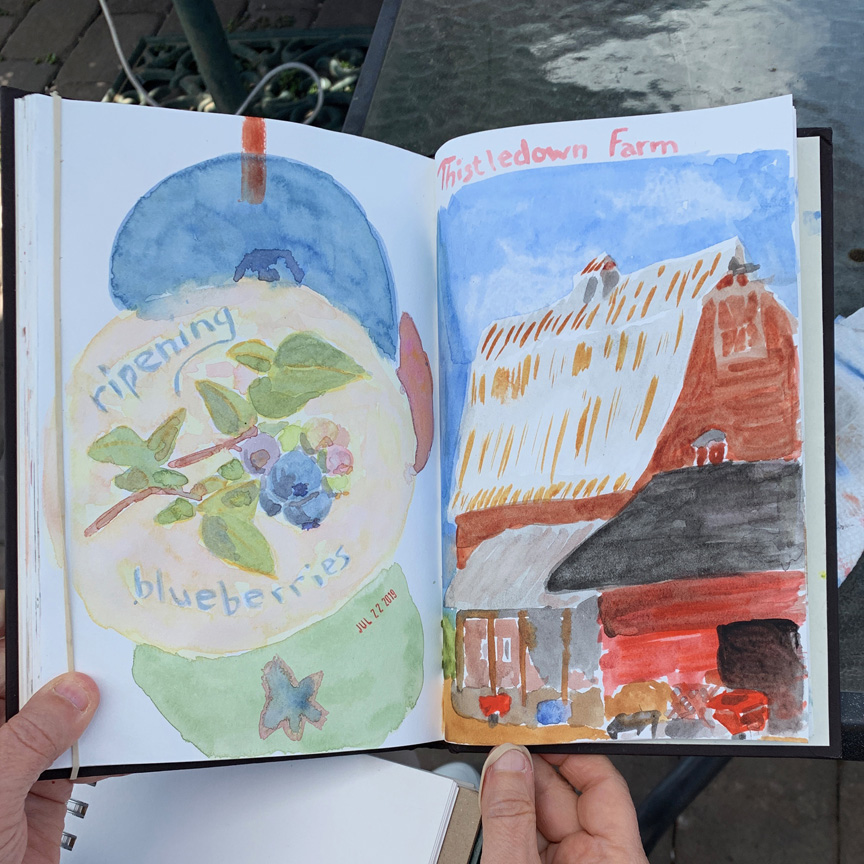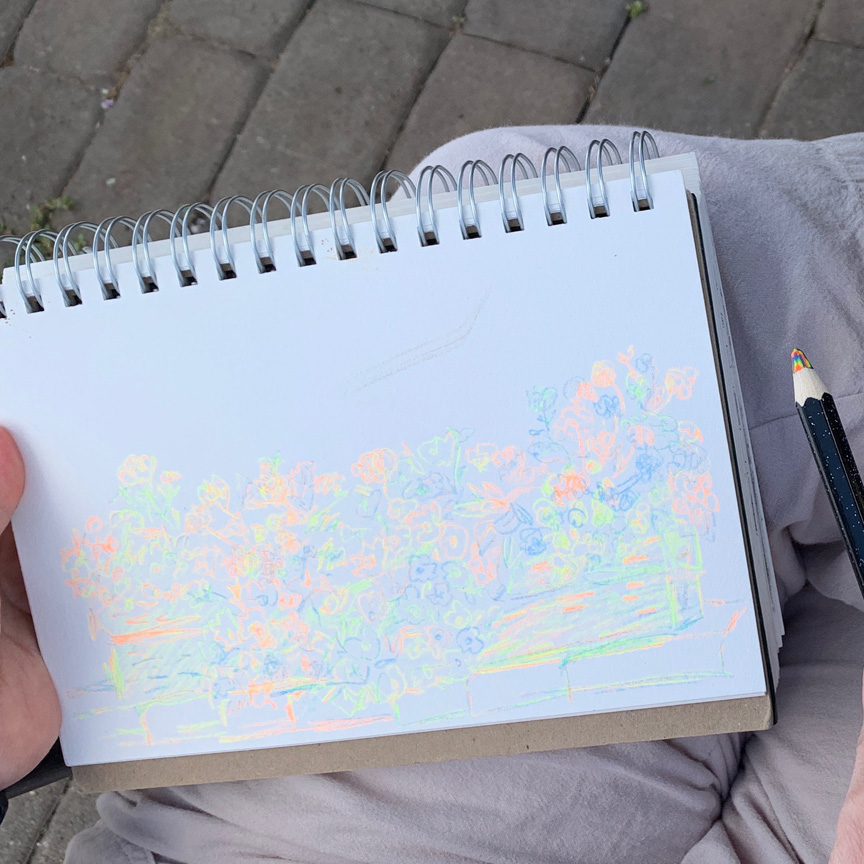 Daisy sketches out of the box – loose watercolor, and even tried some new fluorescent pencils (better for black paper, she decided).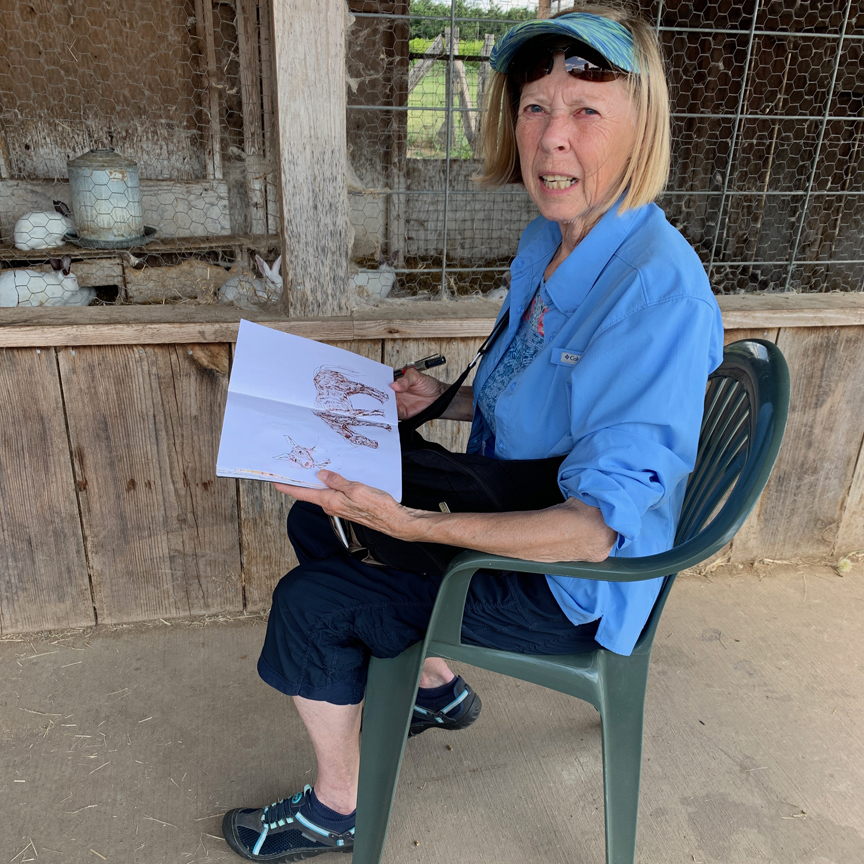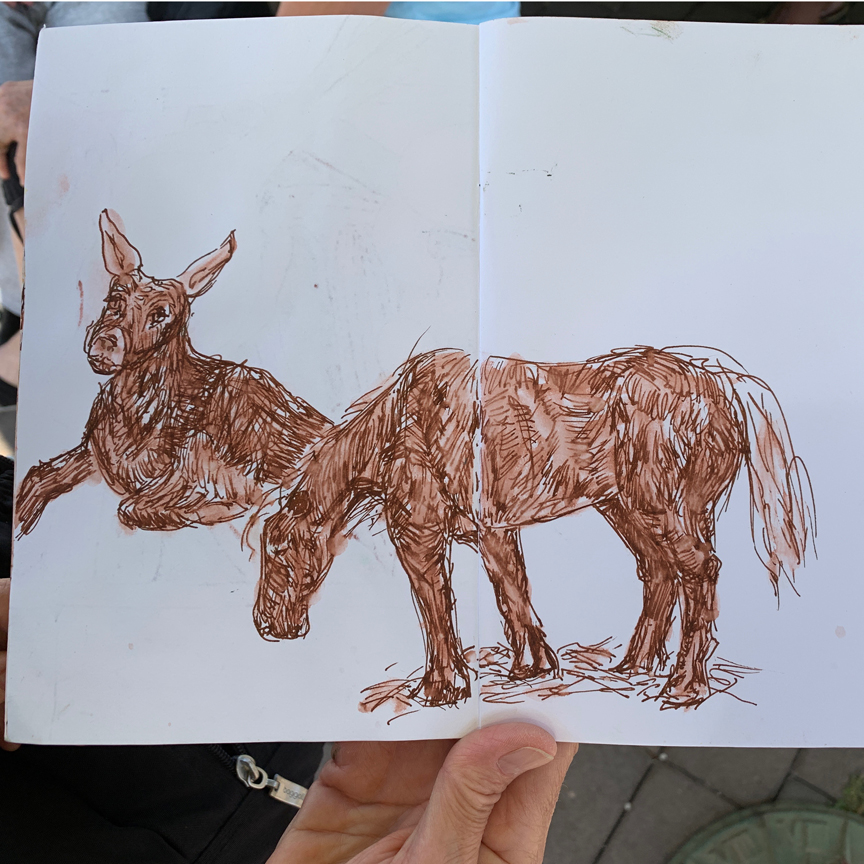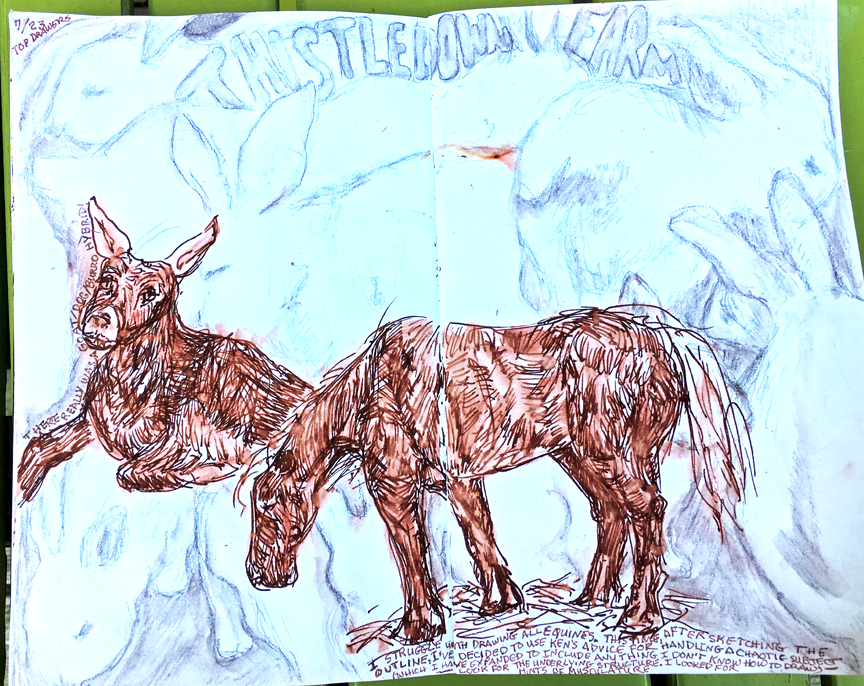 Barb Sh found a shaded place to draw with the bunnies for company, but tackled the donkey & pony (note last image for strategy).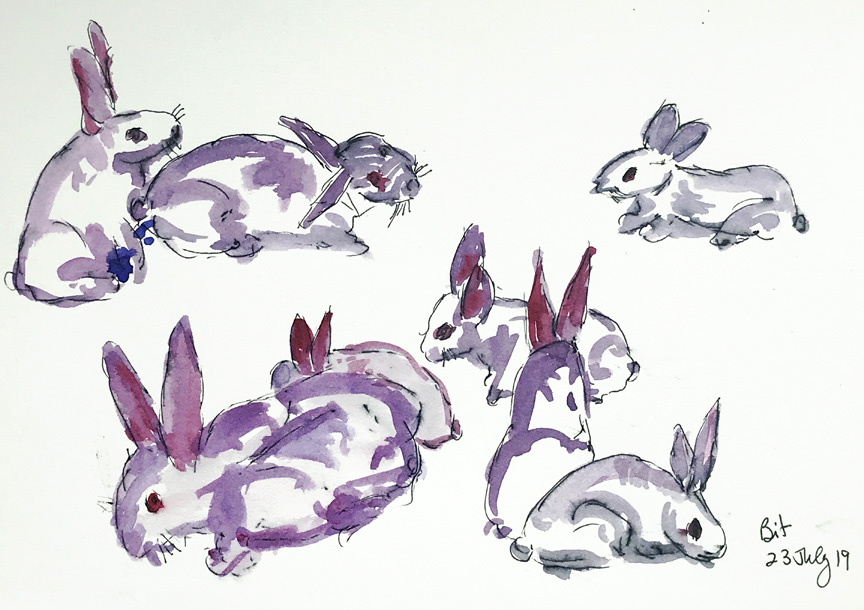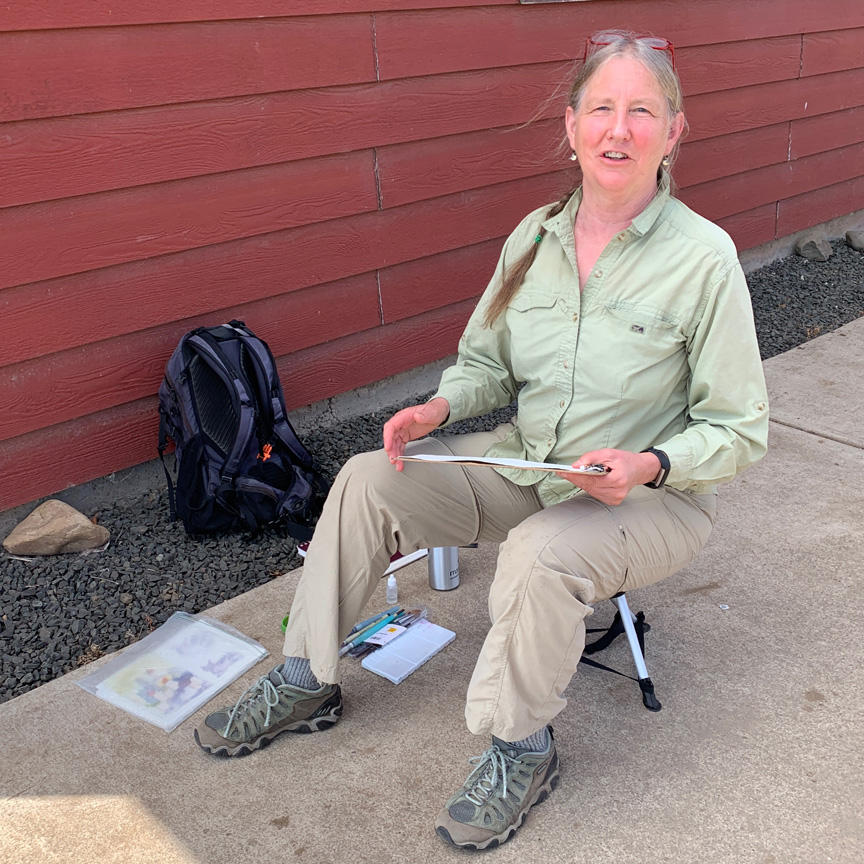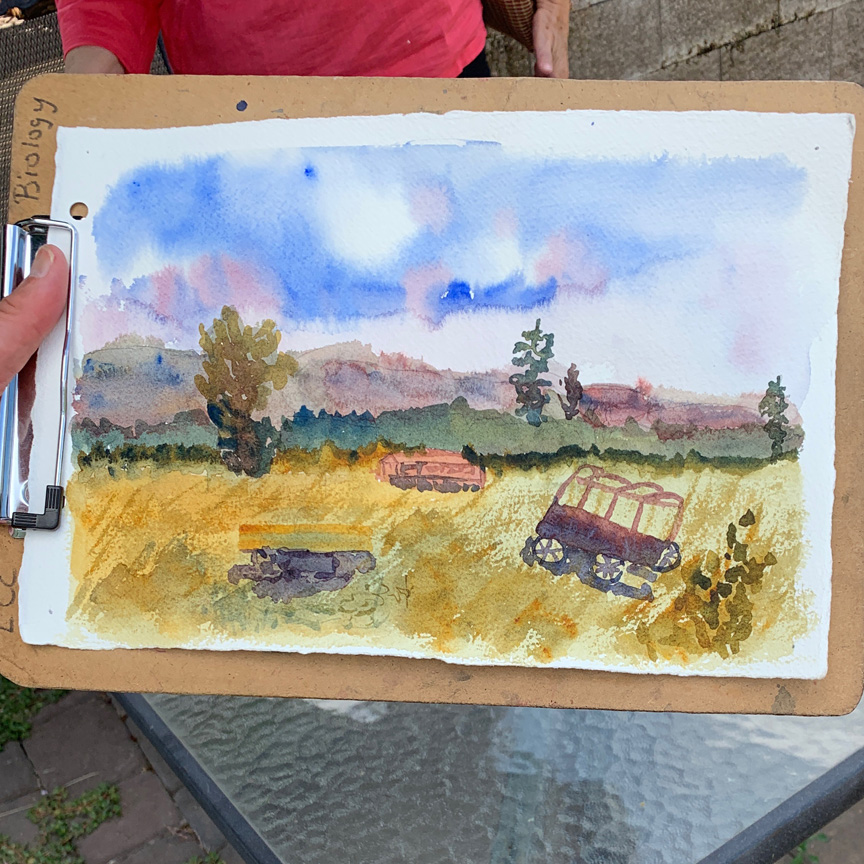 Bitty did the bunnies, then found a shady spot for a lovely loose watercolor of the landscape beyond the farm.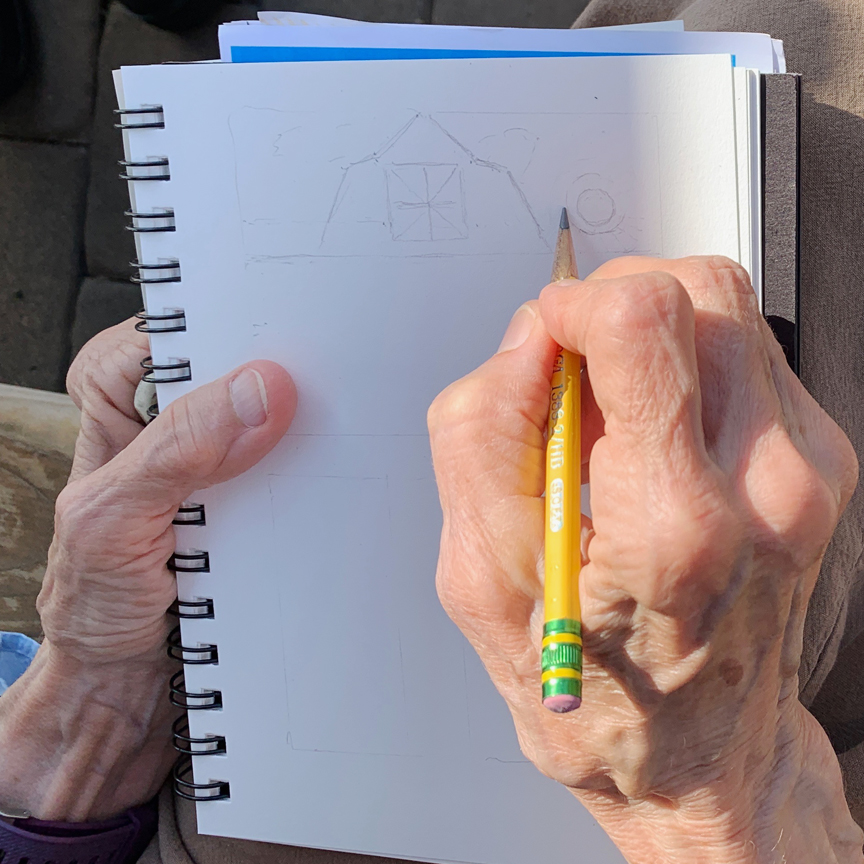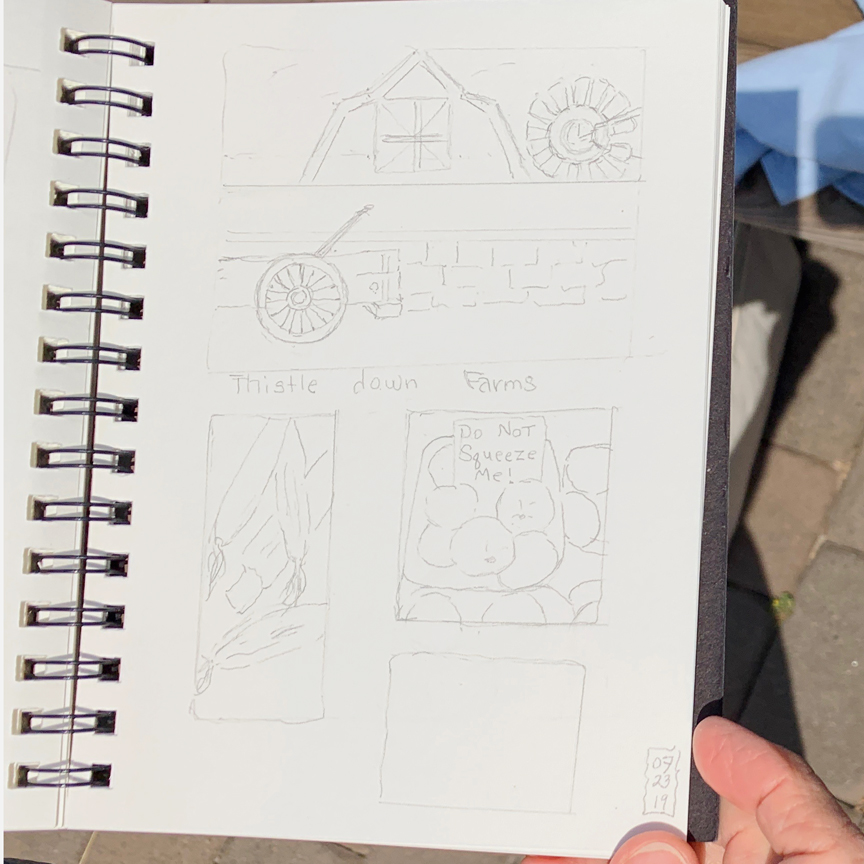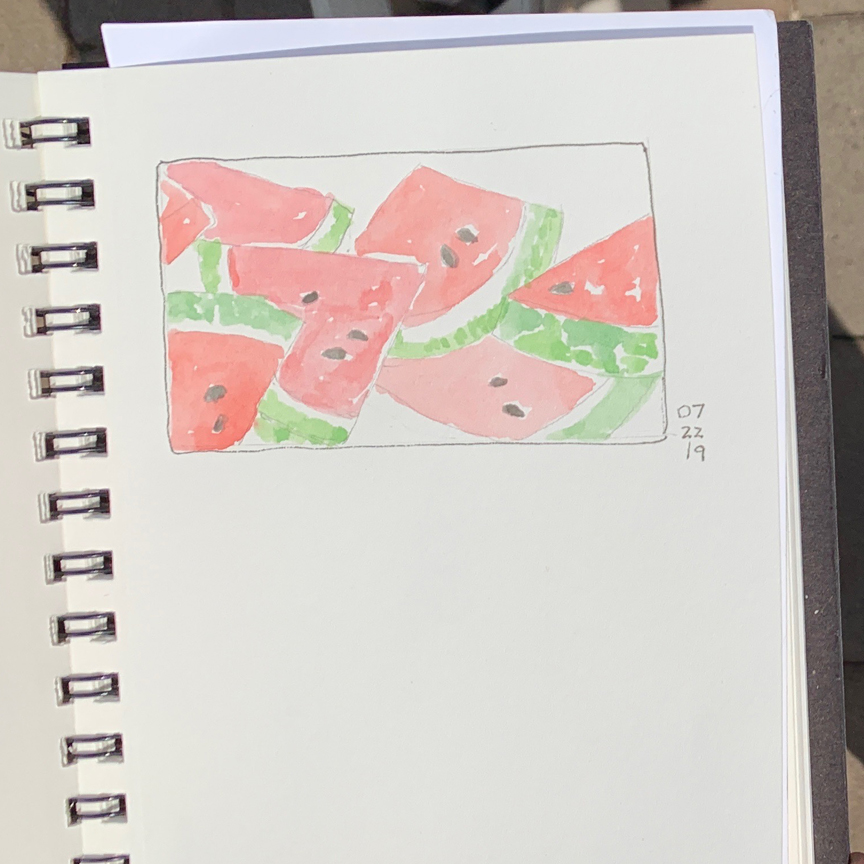 Barb So had to leave early, but you can imagine by her previous watermelon sketch what effect she has planned for her barn sketch.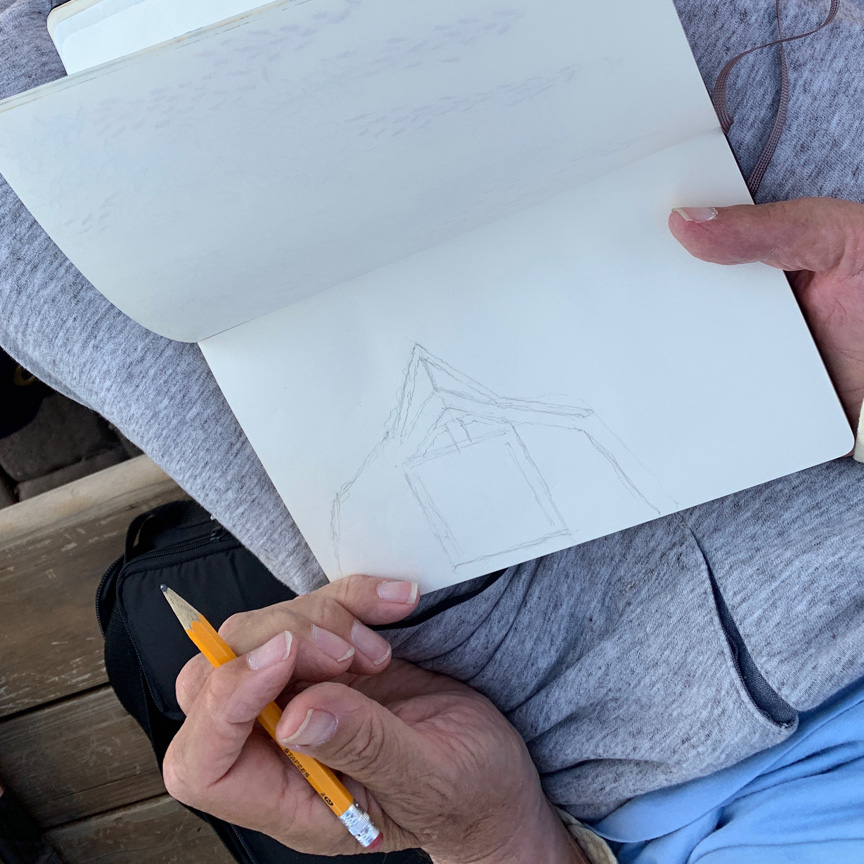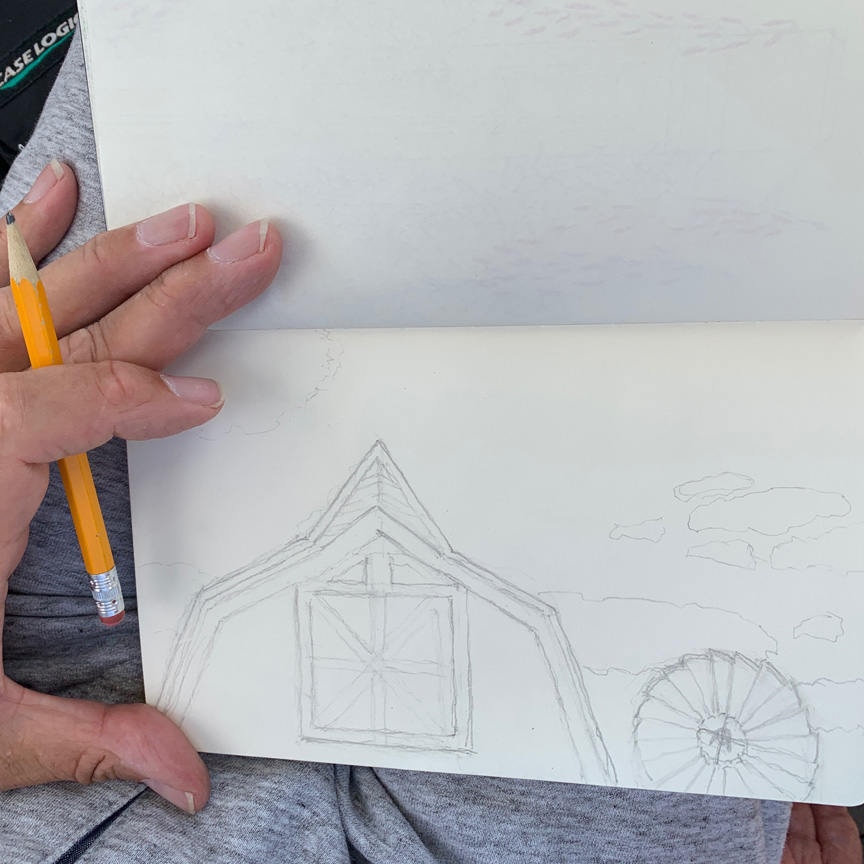 Erik zeroed in on the peak of the barn along with the windmill vanes. He always uses such precision, even with this challenge.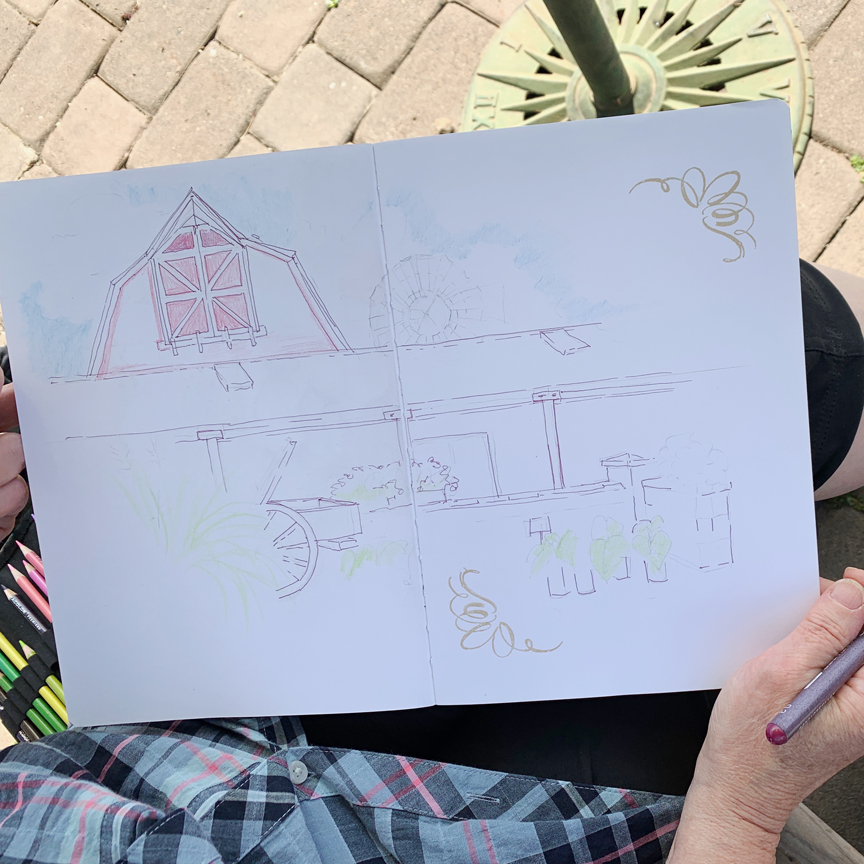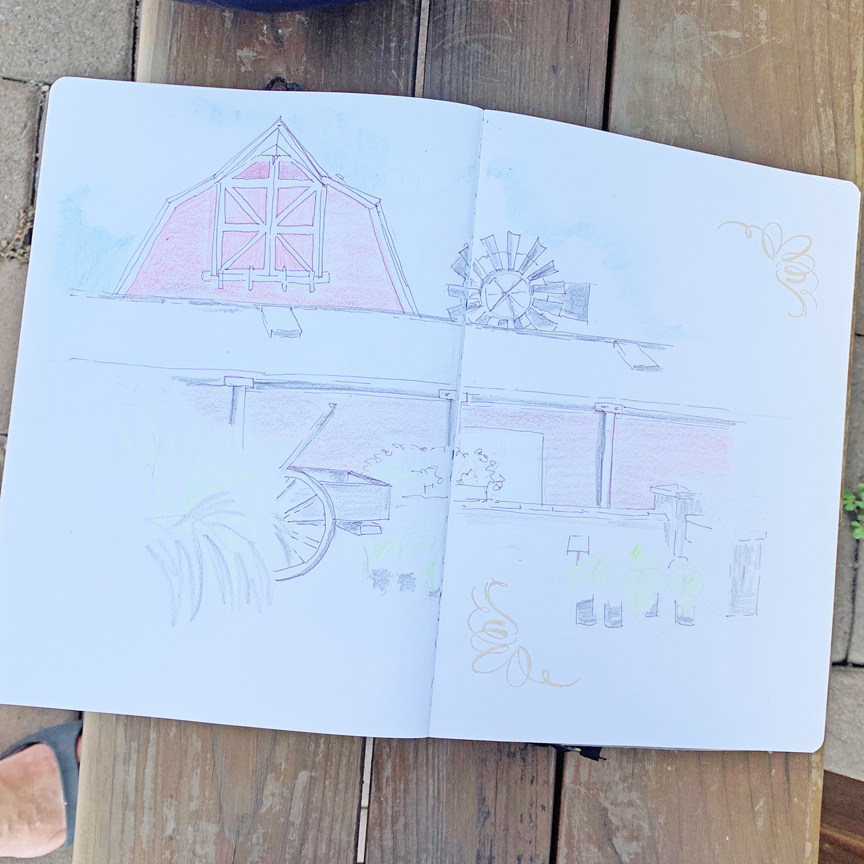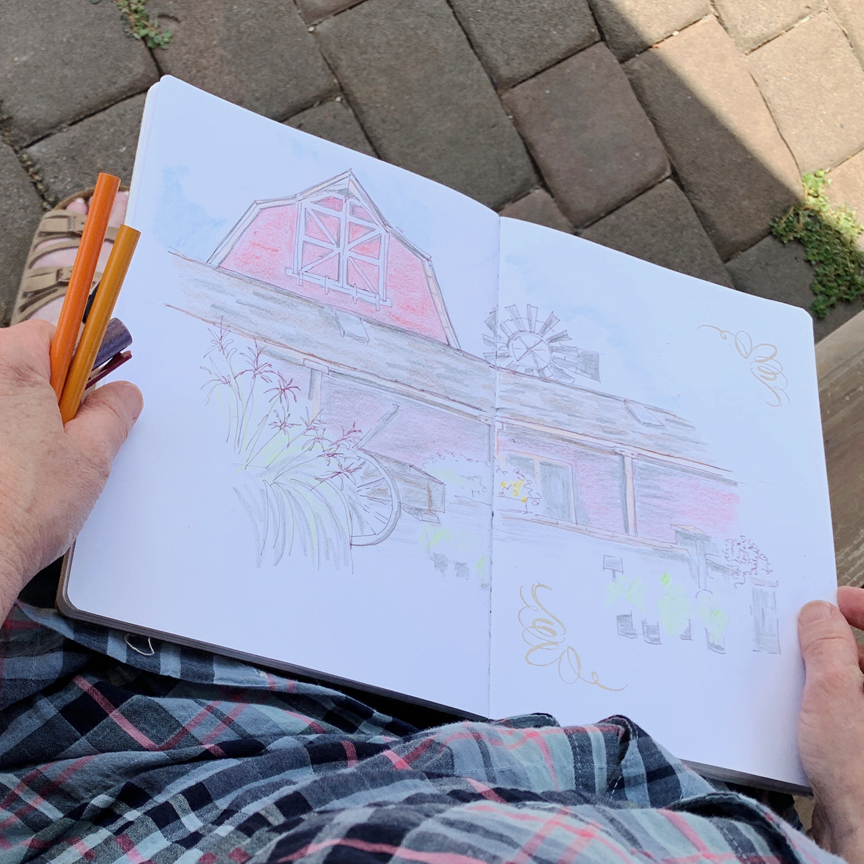 Marsha used a two page spread to conquer the barn, and brought in details from the foreground – wine colored ink and colored pencils.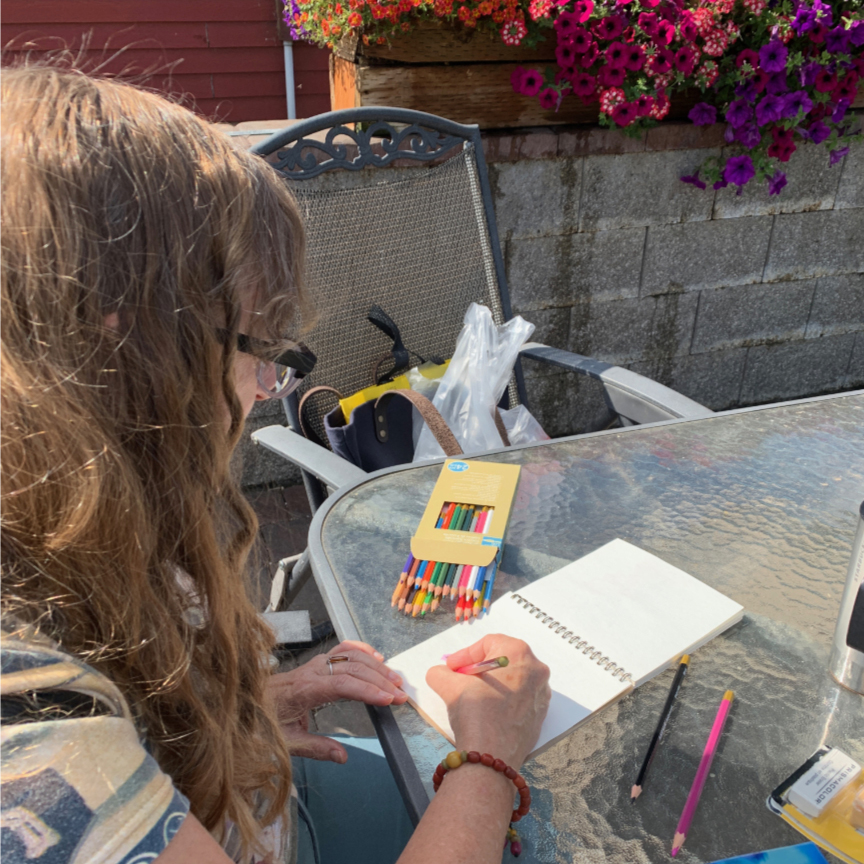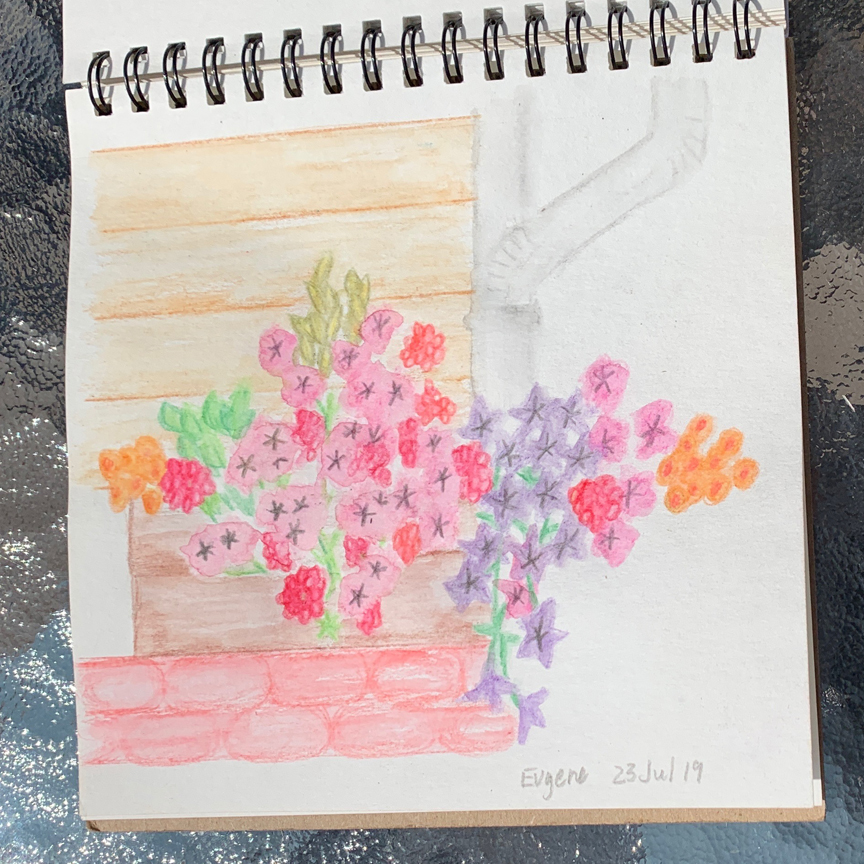 Jude was across the courtyard, lost in the incredible bounty of flowers, not forgetting the context of the surrounding background.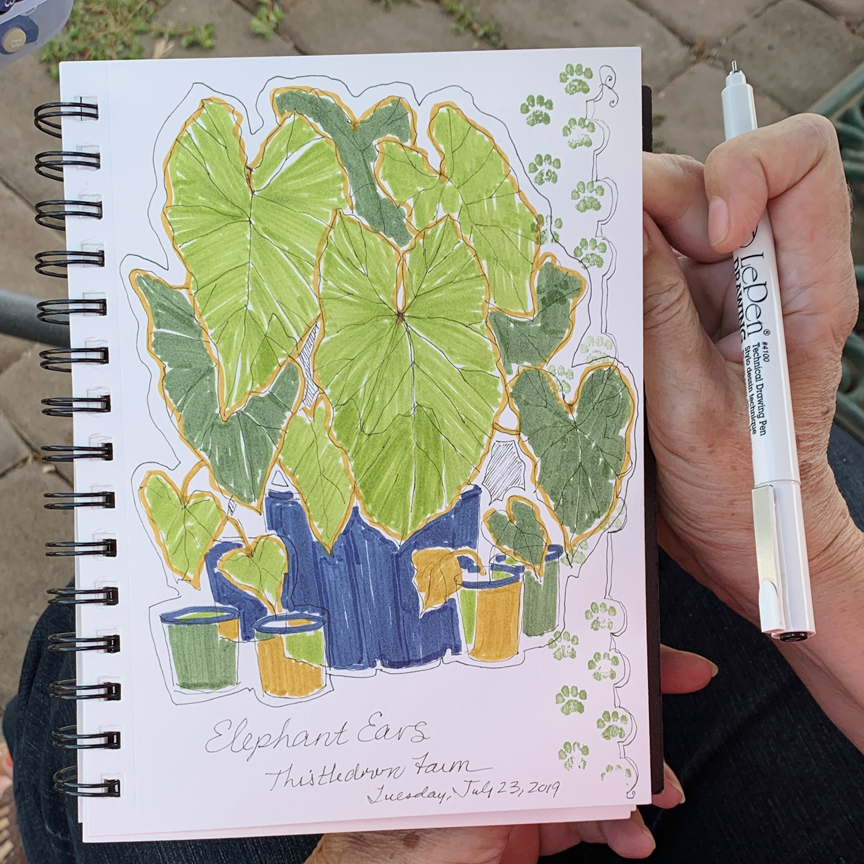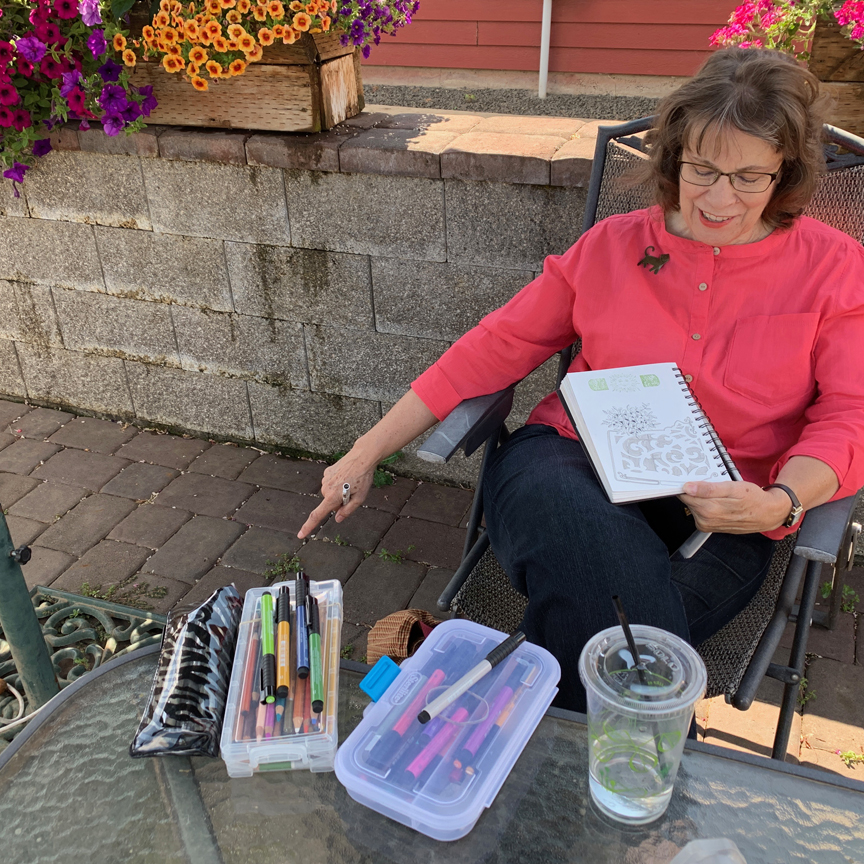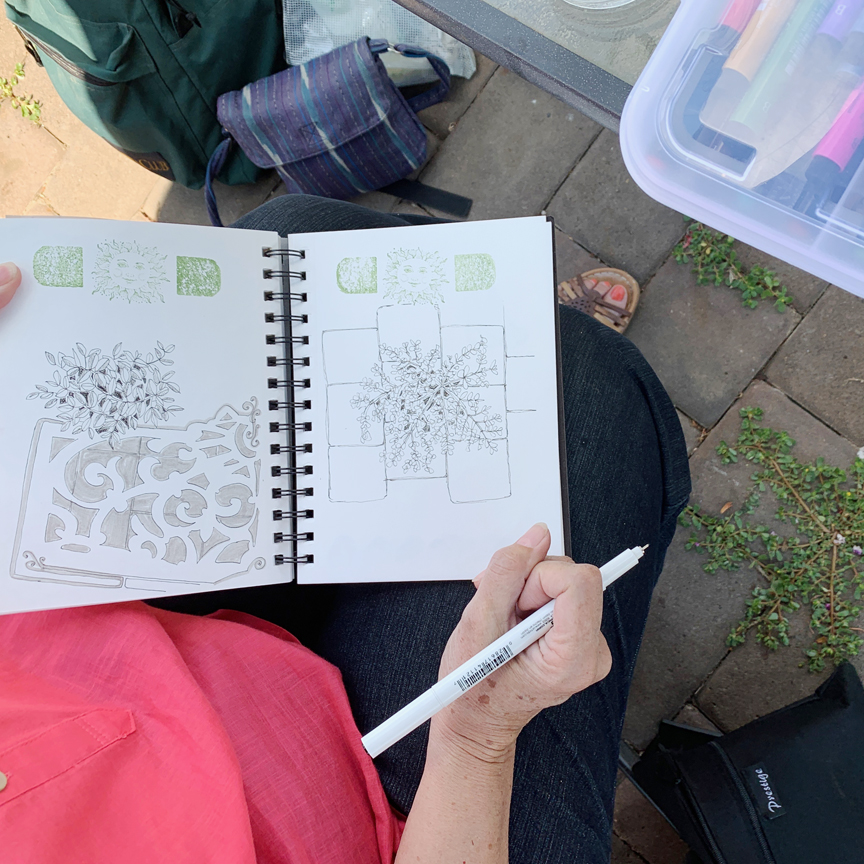 Bev can always find something interesting to sketch – the elephant ear plants, negative space in the umbrella stand, weeds in the crack!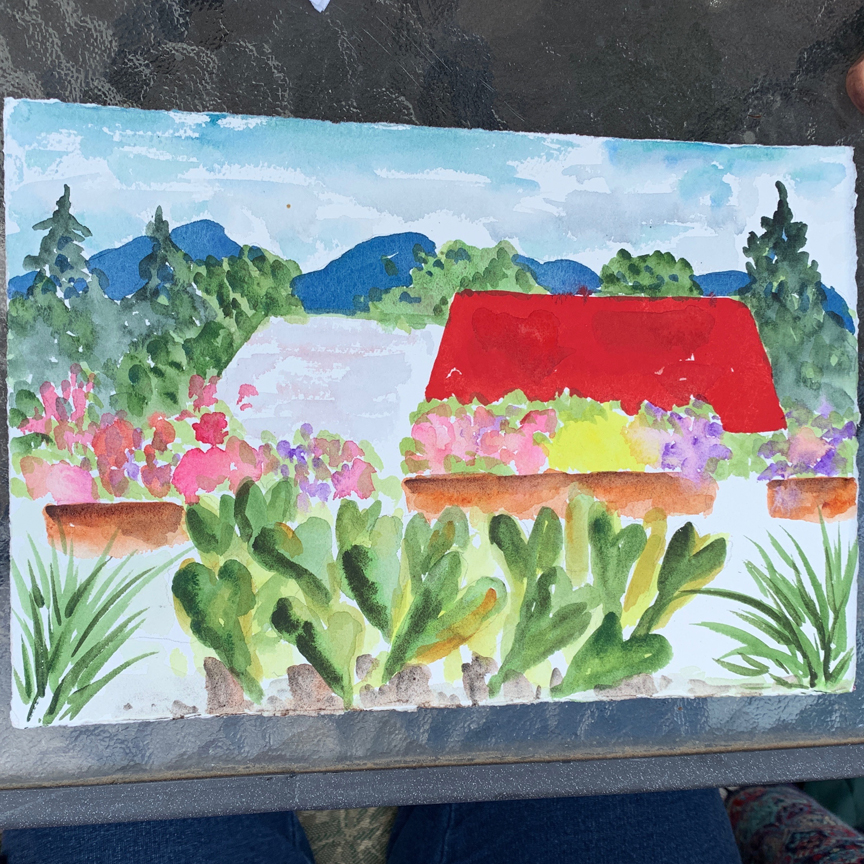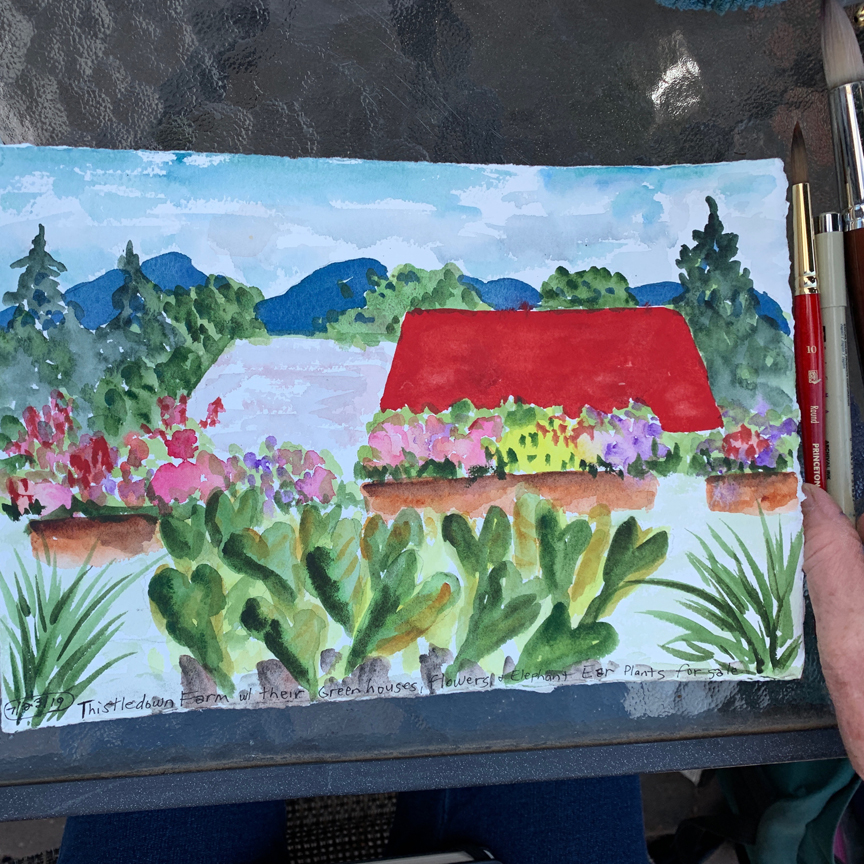 In between painting details and layering colors, Tricia succumbed to temptation and bought flowers for her home garden at Cortesia!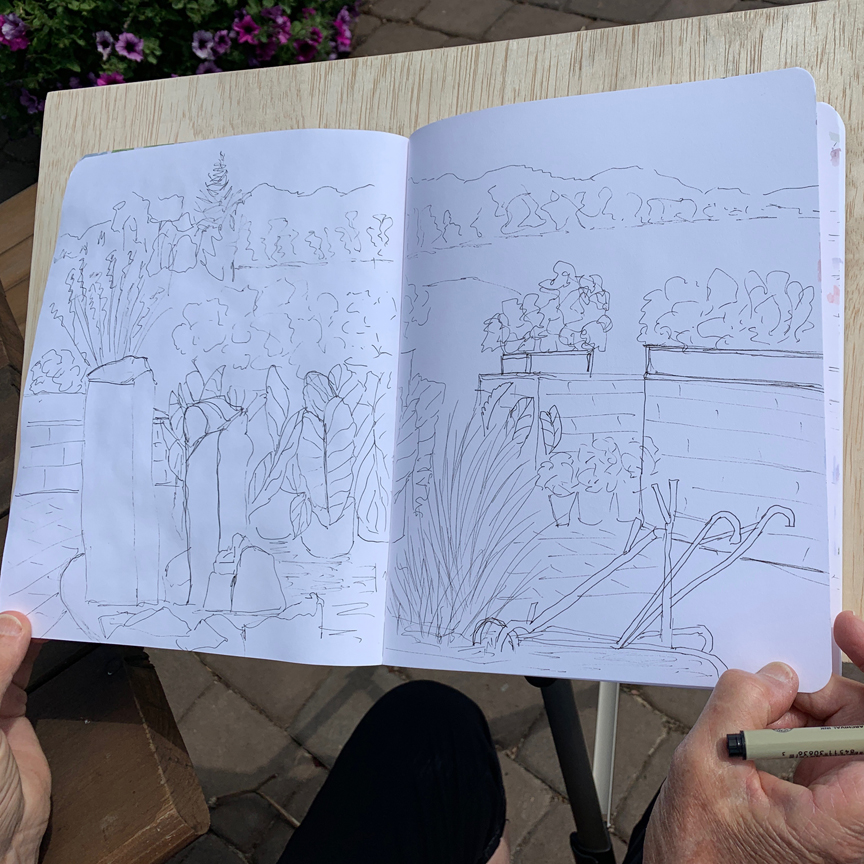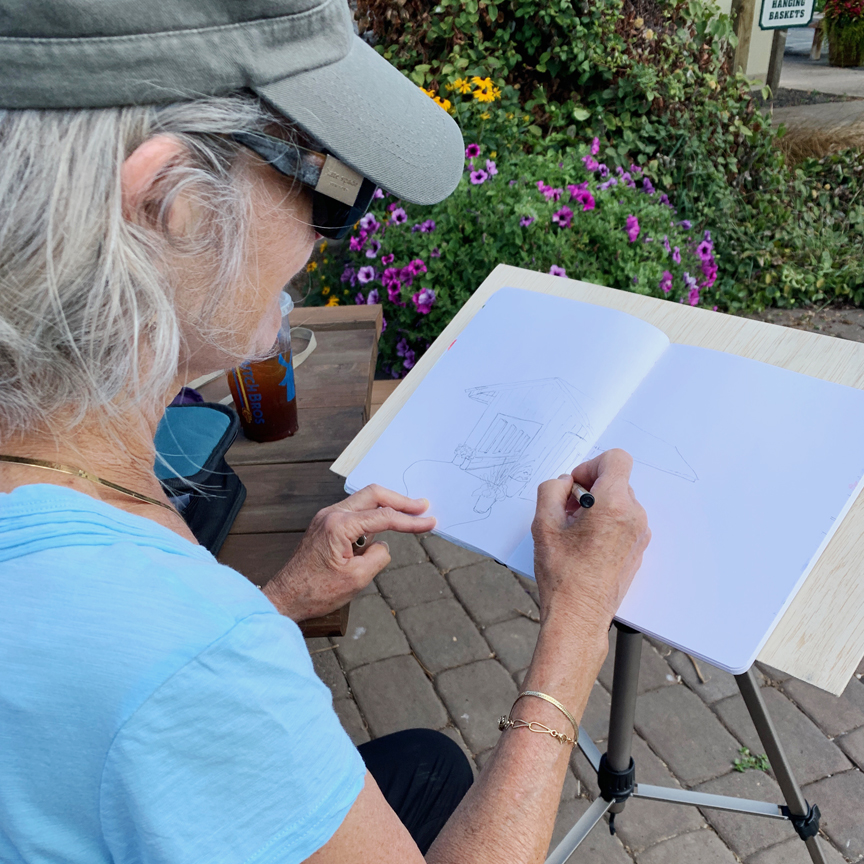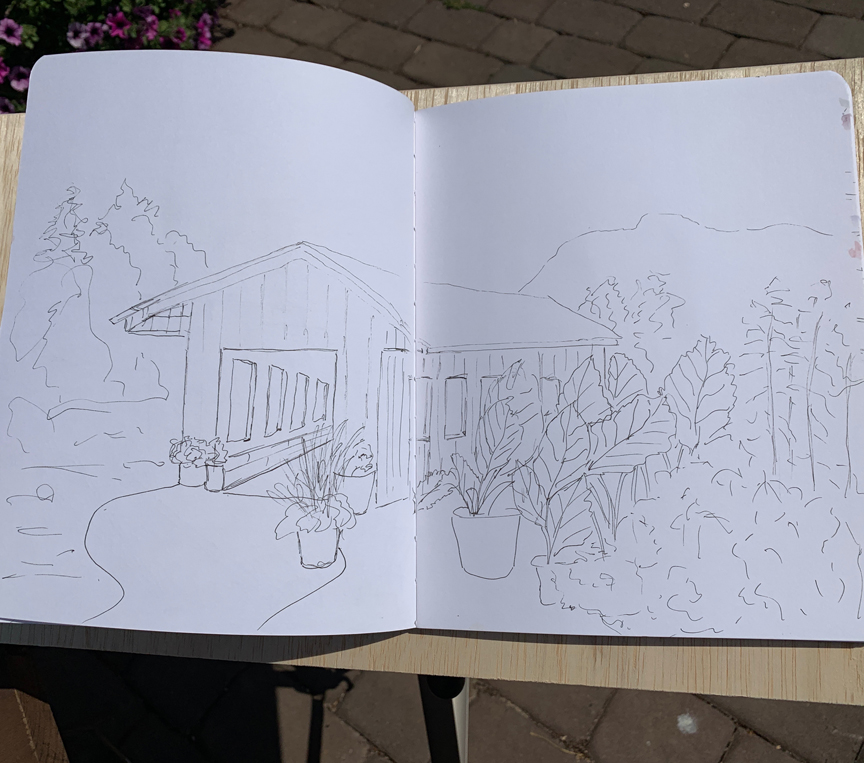 Wonder how Sandy did with her sketching rig…look at that two page spread! Wonderful detail and perspective. Way to go, Sandy!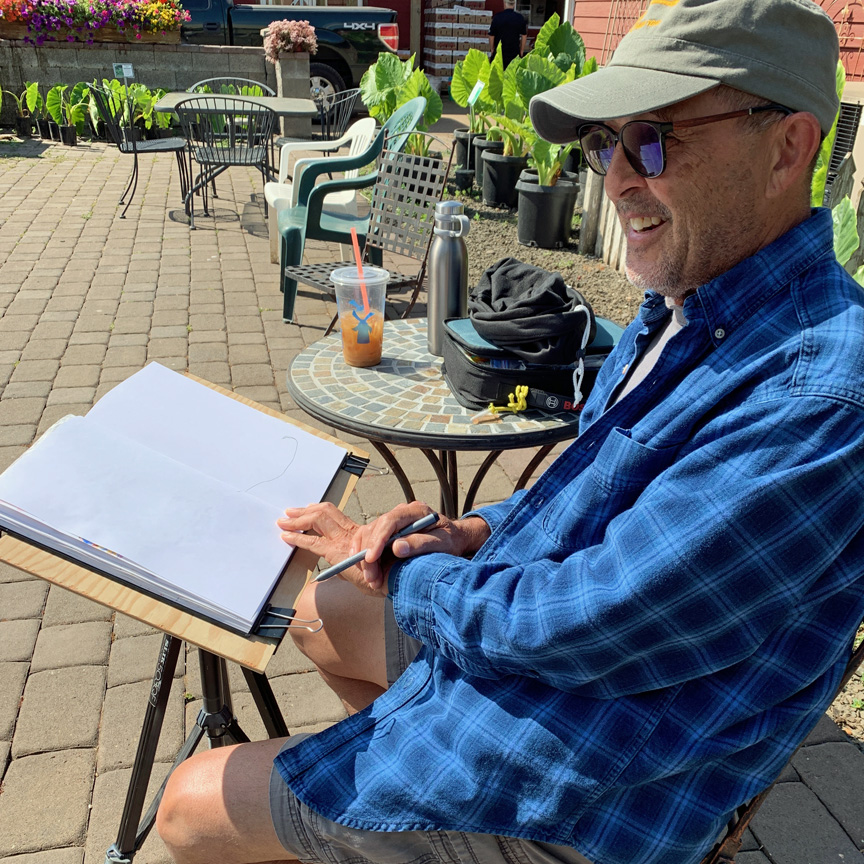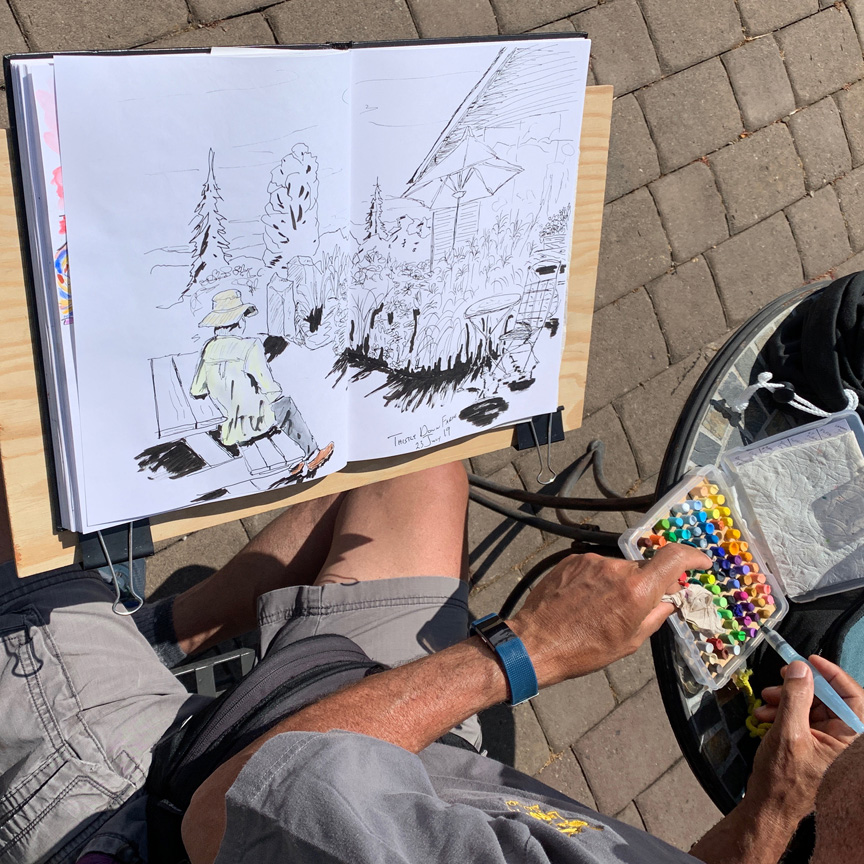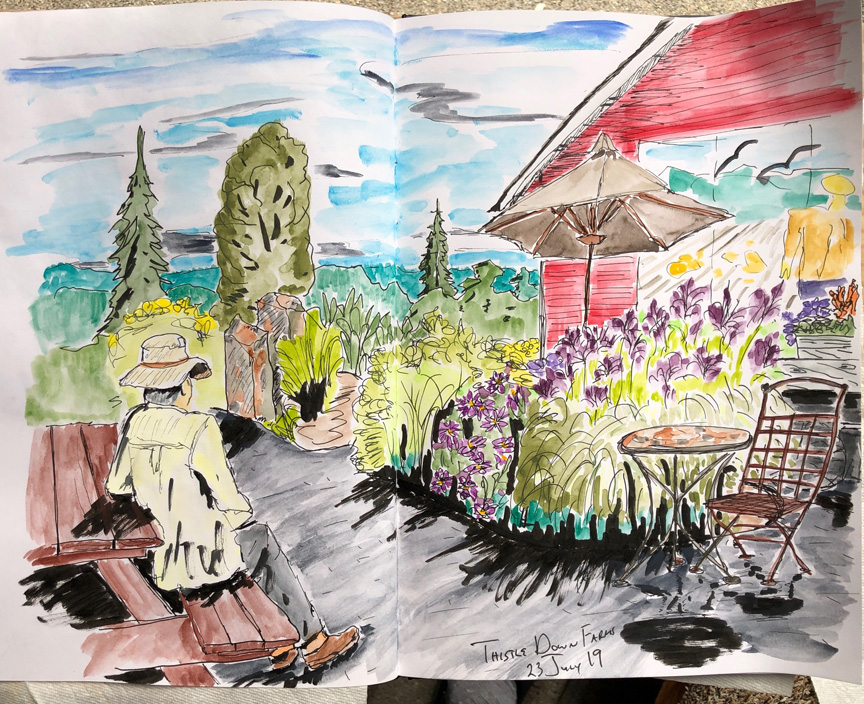 Hugh made a sketch support for himself, too, and put it to good use – he even included Erik in his sketch of the courtyard at the farm.