RiverBend Cafeteria, Springfield, OR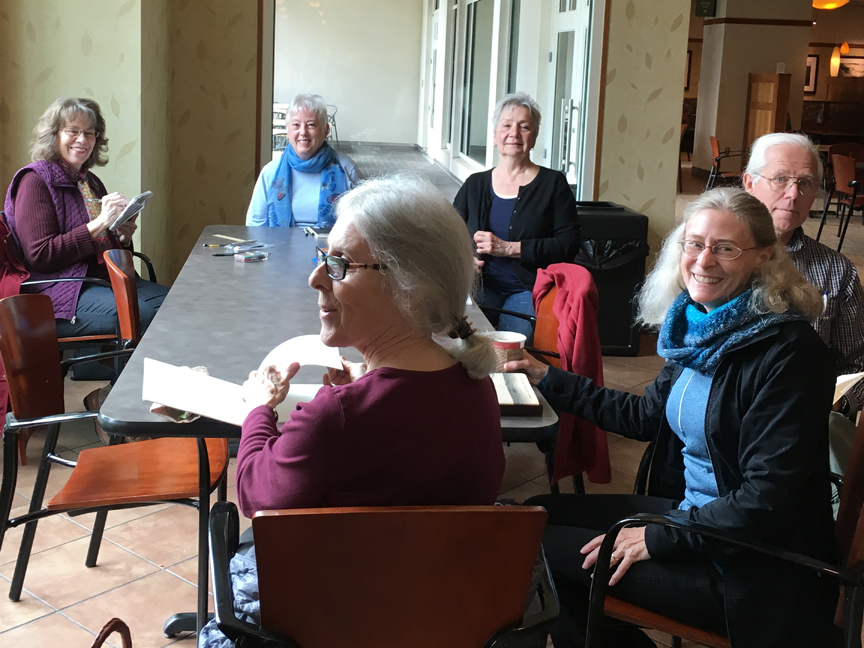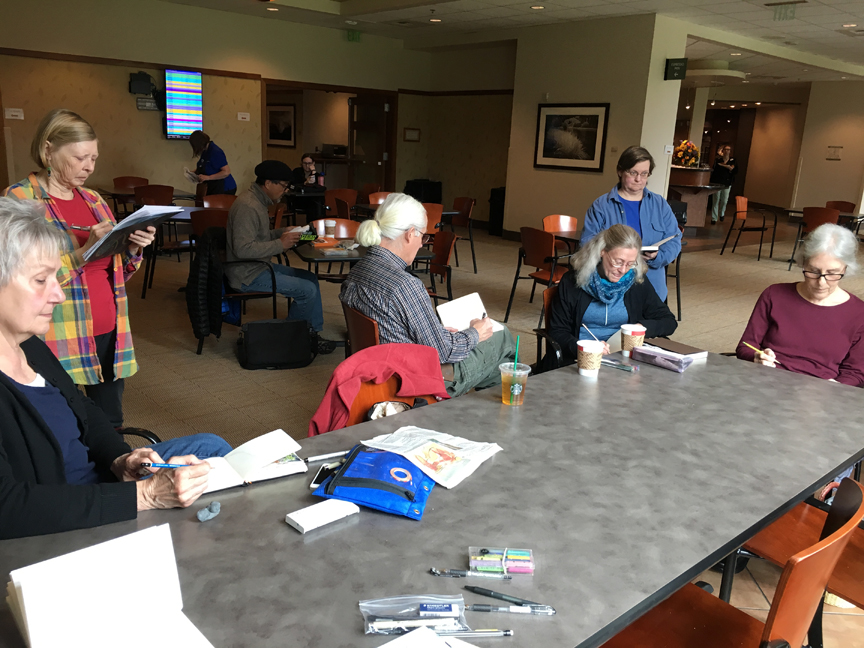 We had some nice surprises at this week's gathering – Barb Sh's sister and brother-in-law from Albuquerque joined us!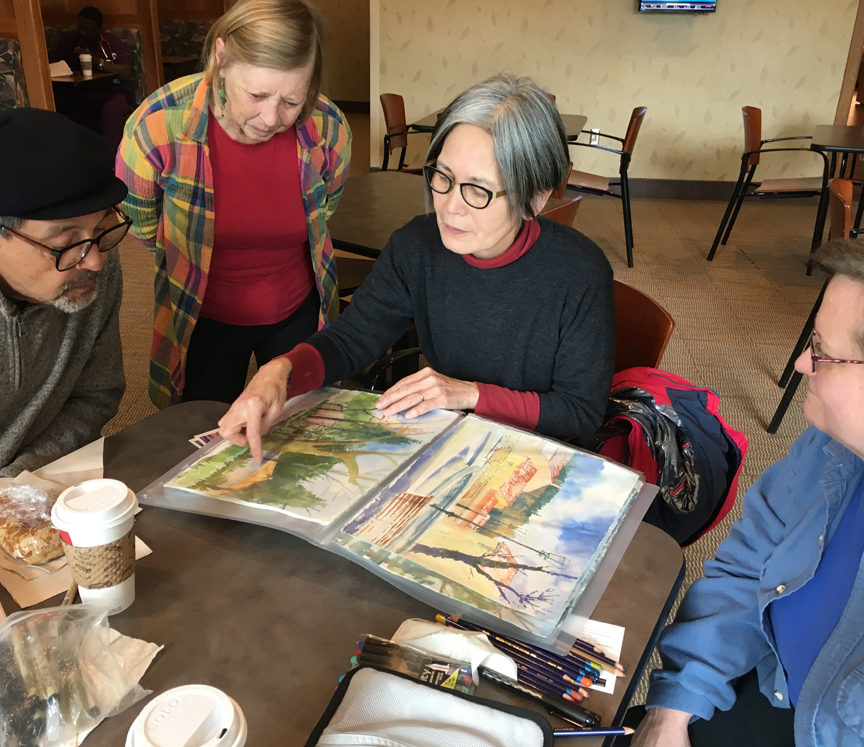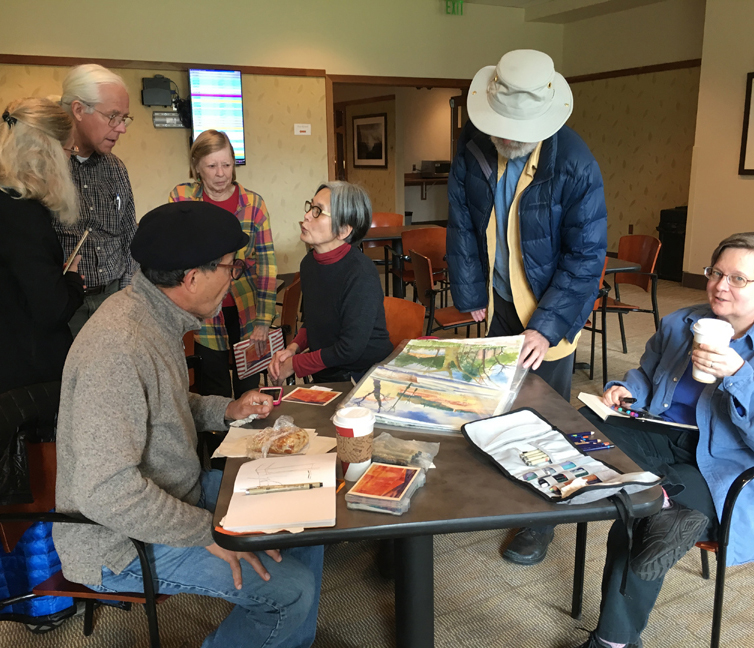 And then Satoko came in to share her watercolors from her recent trip to Portugal.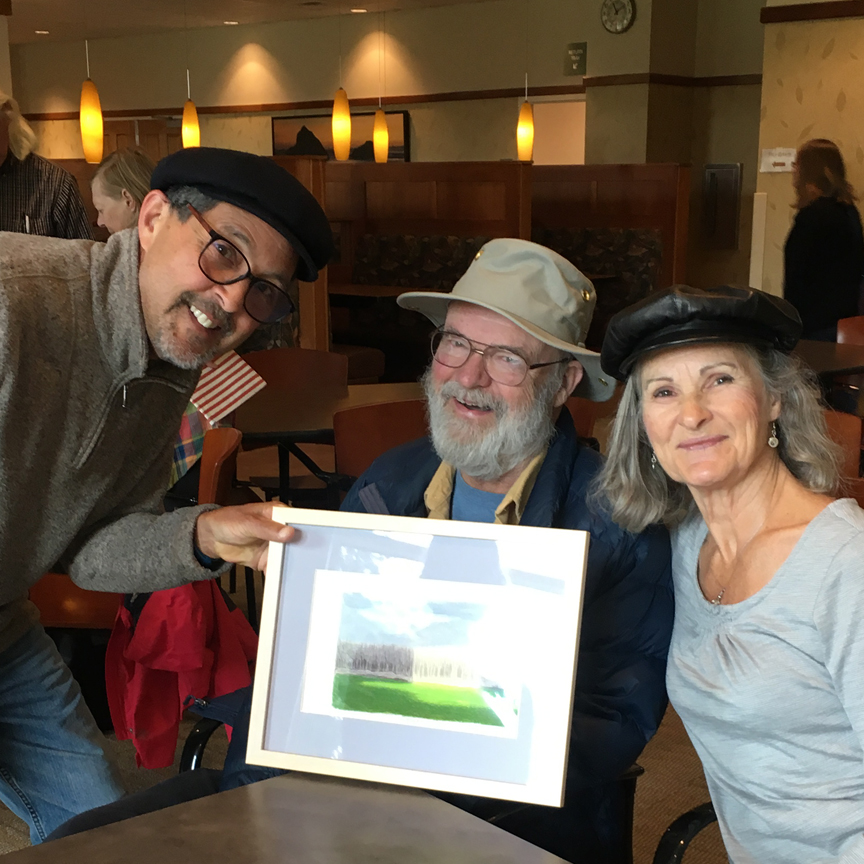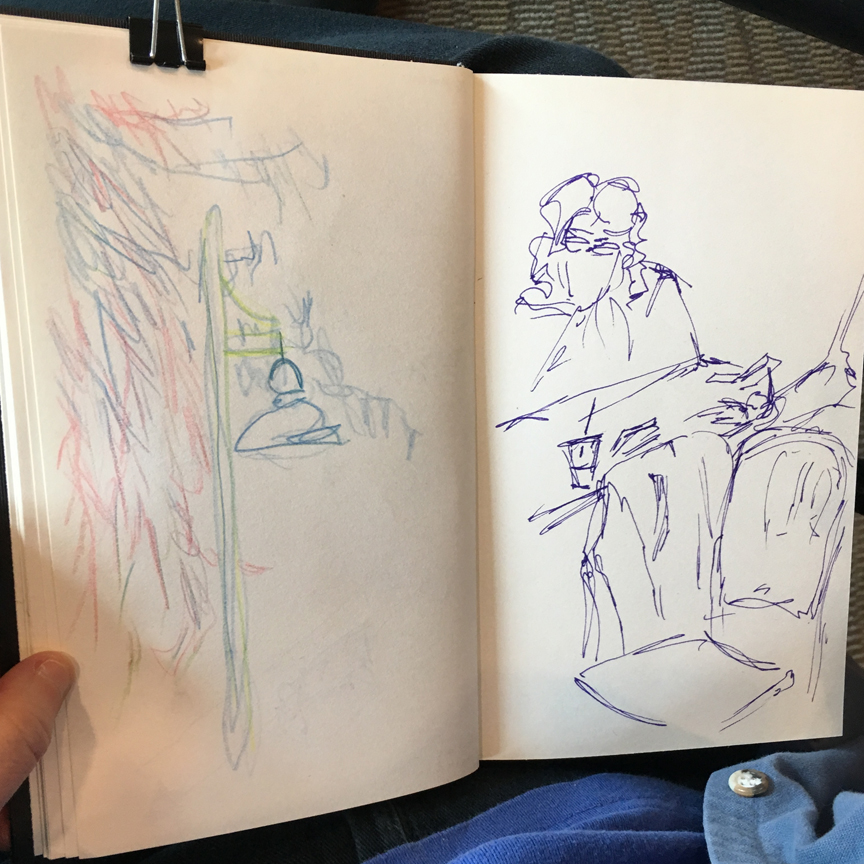 Hugh and Sandy bought a sketch from Erik (yay!), and meanwhile here's what Daisy was busy sketching.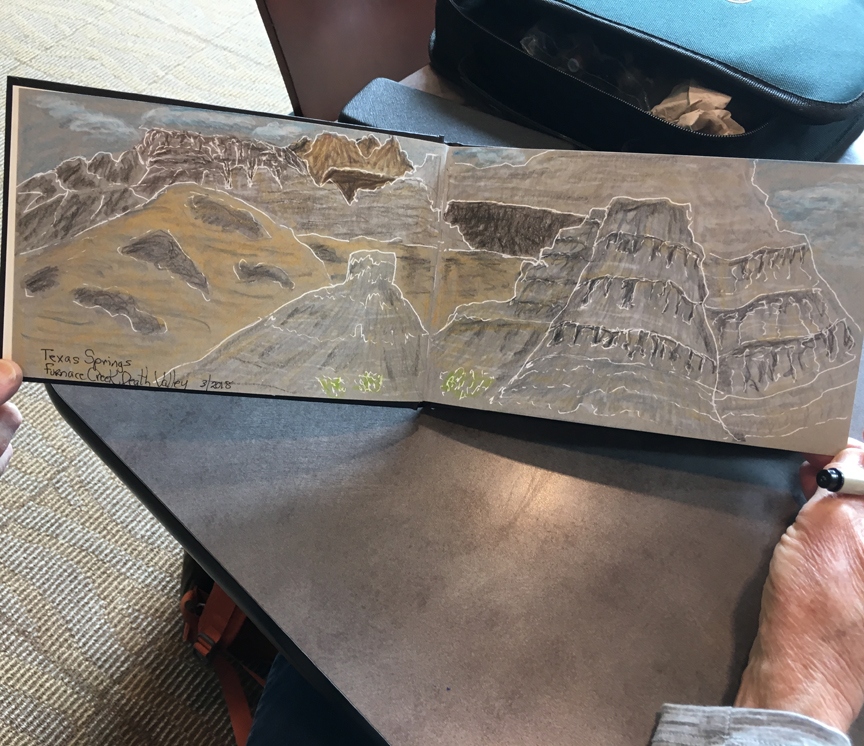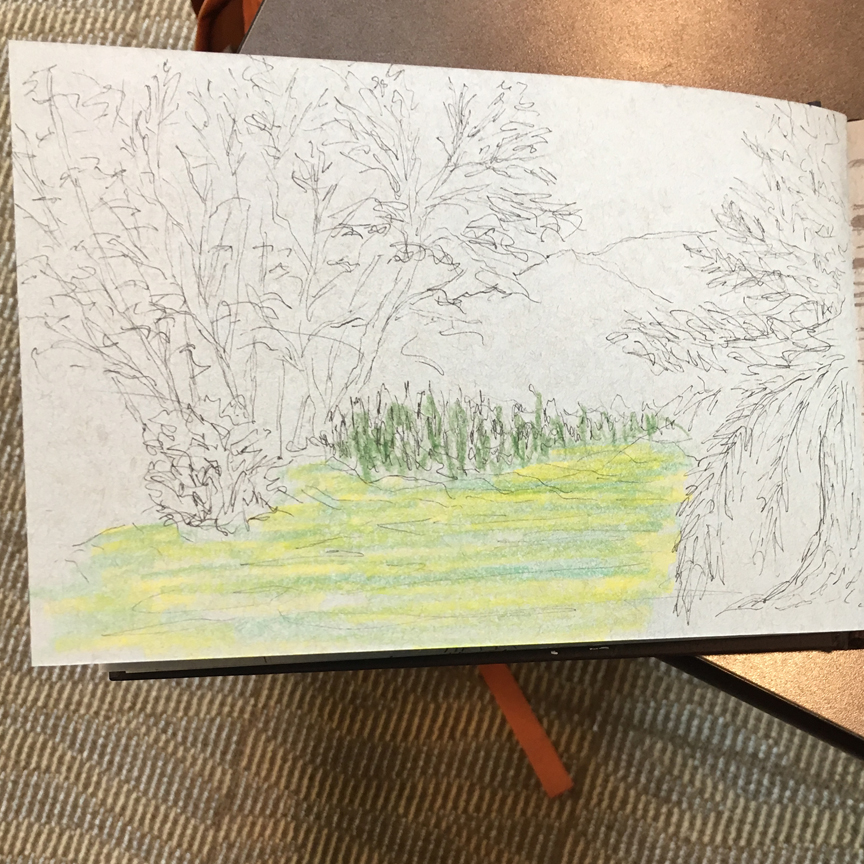 Sandy showed her sketchbook from Death Valley. Quite a contrast to today's sketch of Oregon greenery!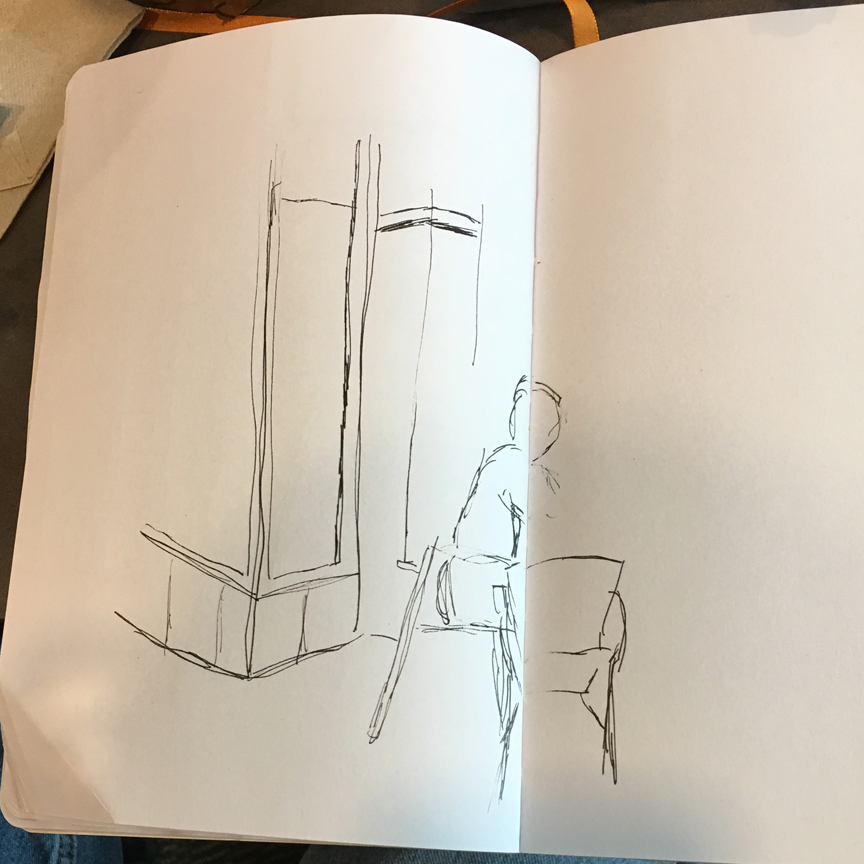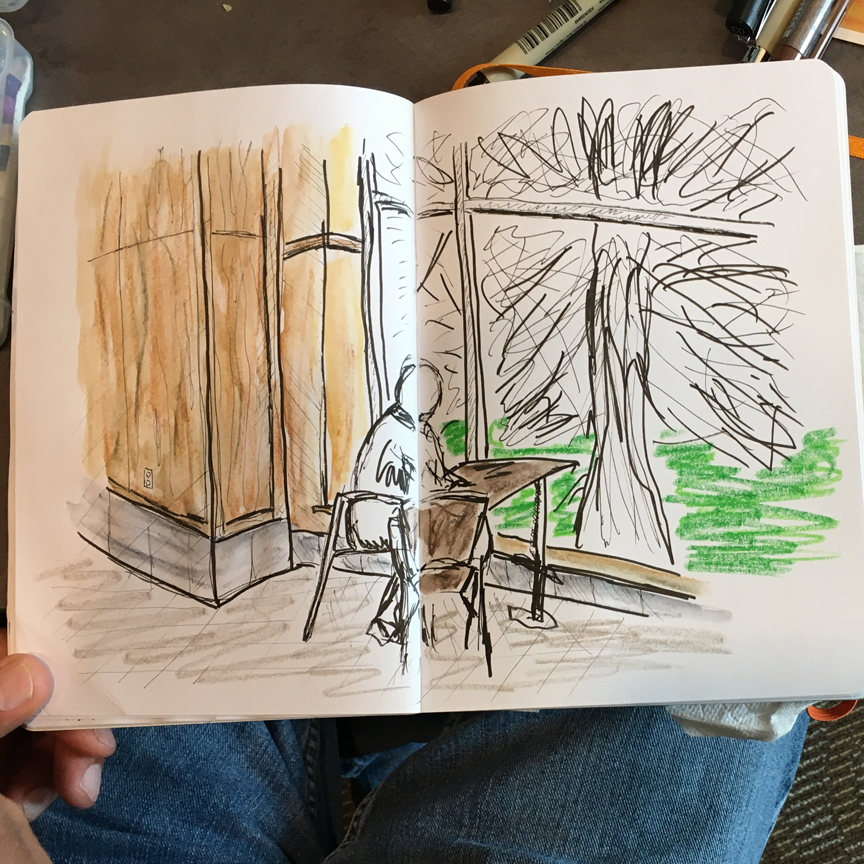 Hugh quickly did a line drawing of someone in the room, then put in Crayon d'Ache colors with a light water wash.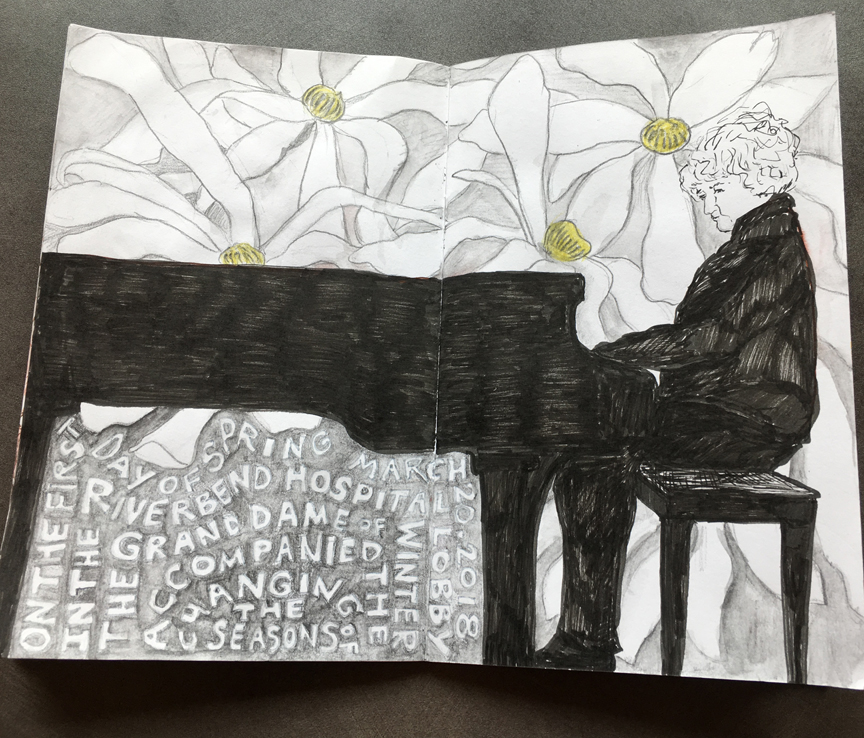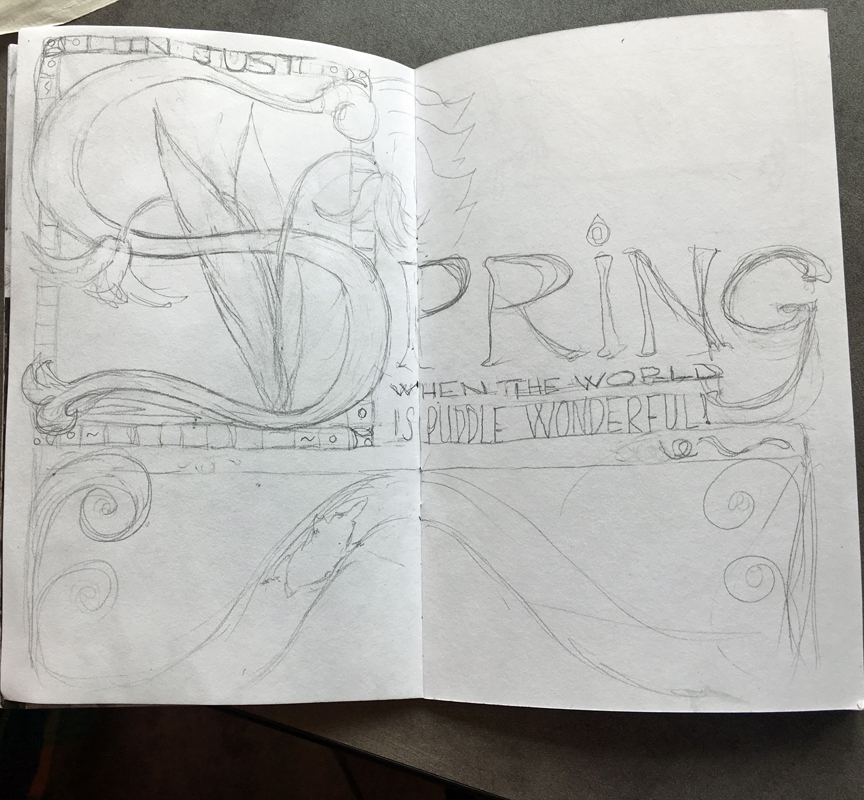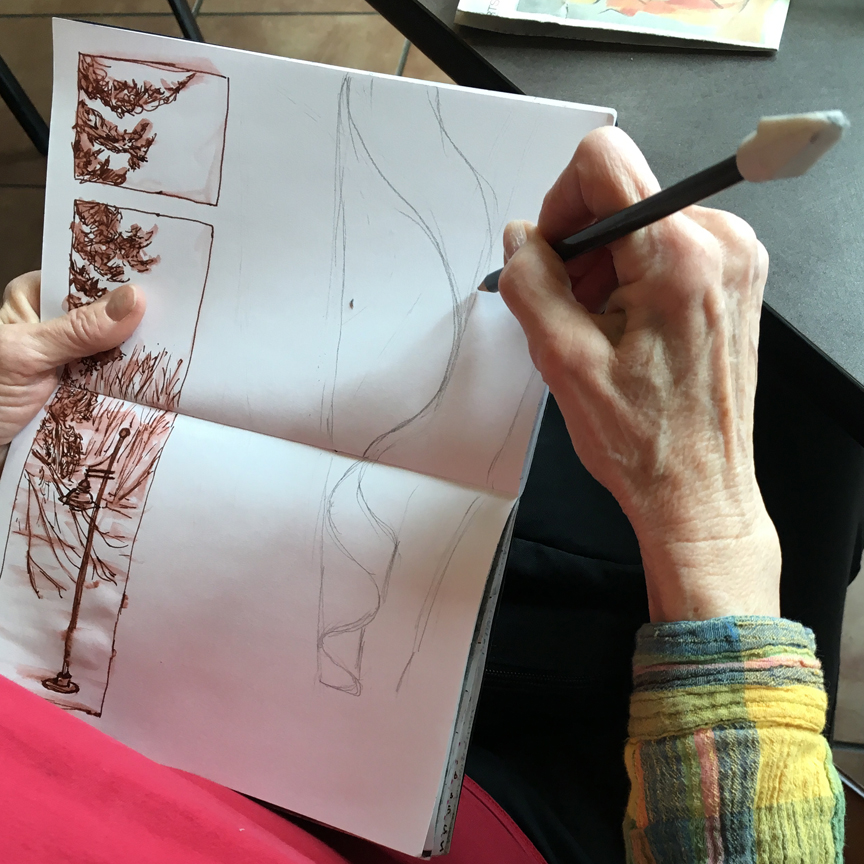 Barb Sh had an update on the sketch she did last week, as well as one she just started, then did a view out the window & lights above.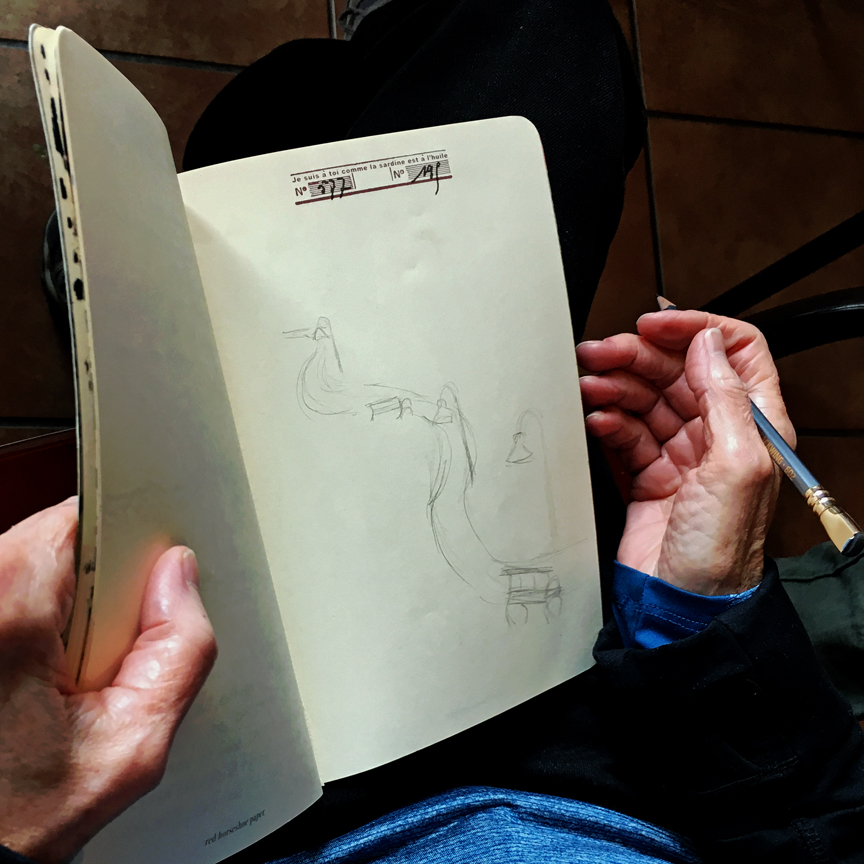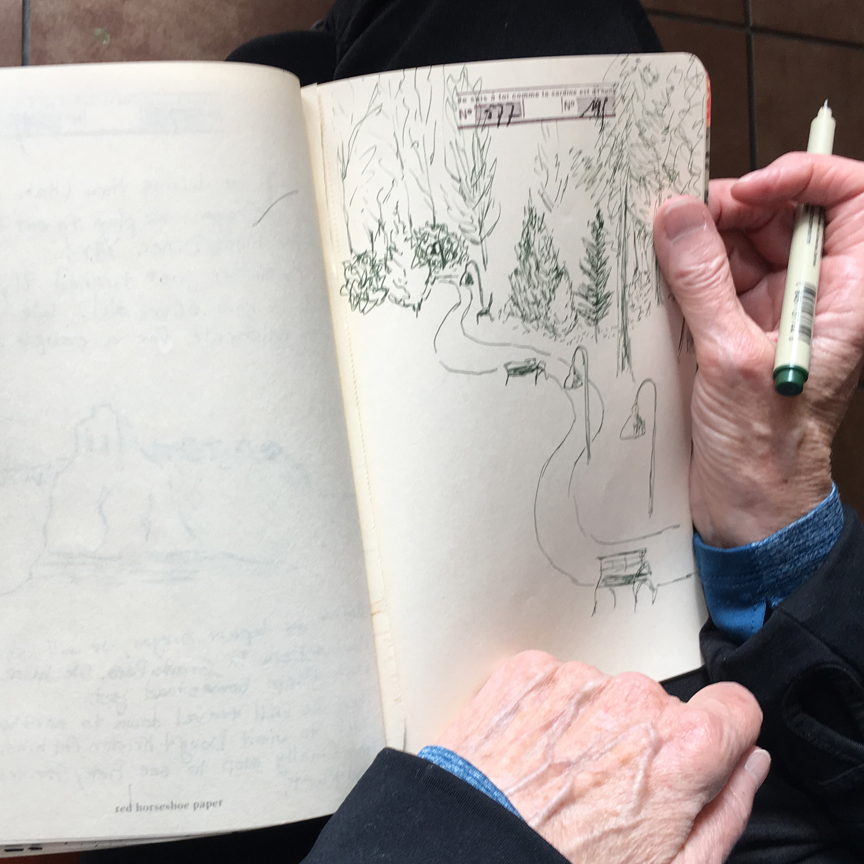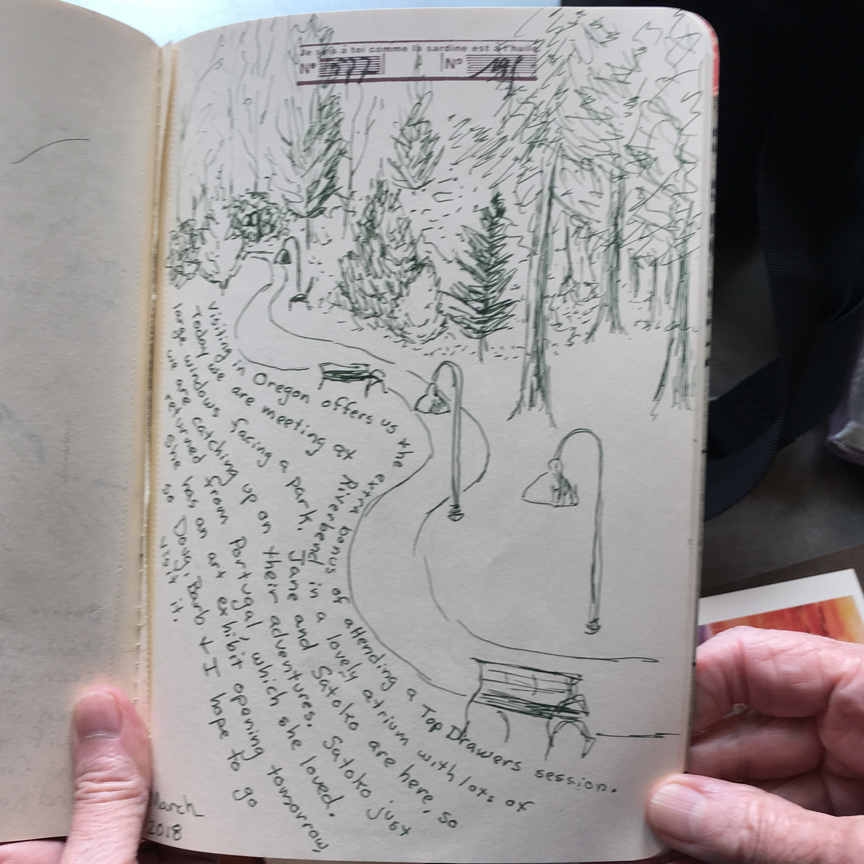 Joanne was mesmerized by the path outside, and by the time she was finished even had some reflective text to go with it – nice!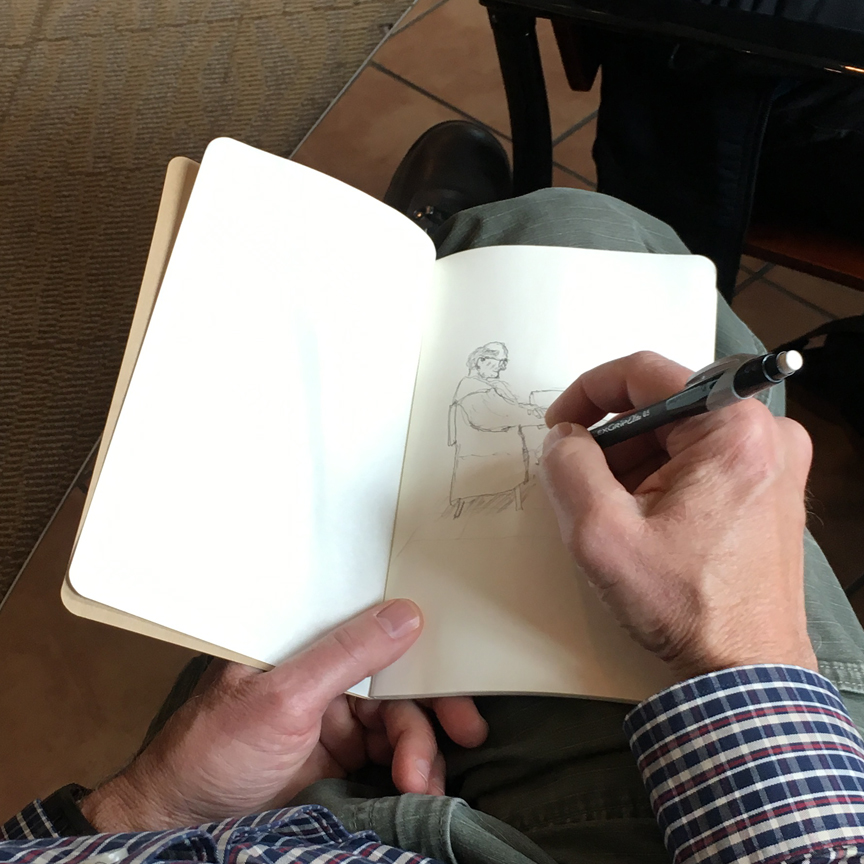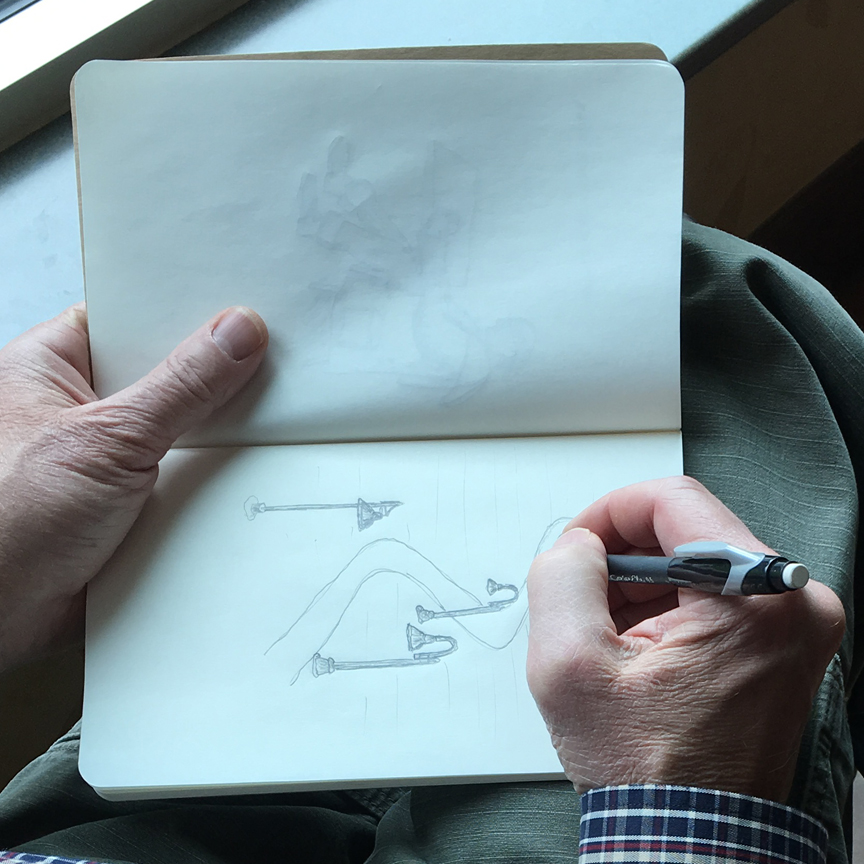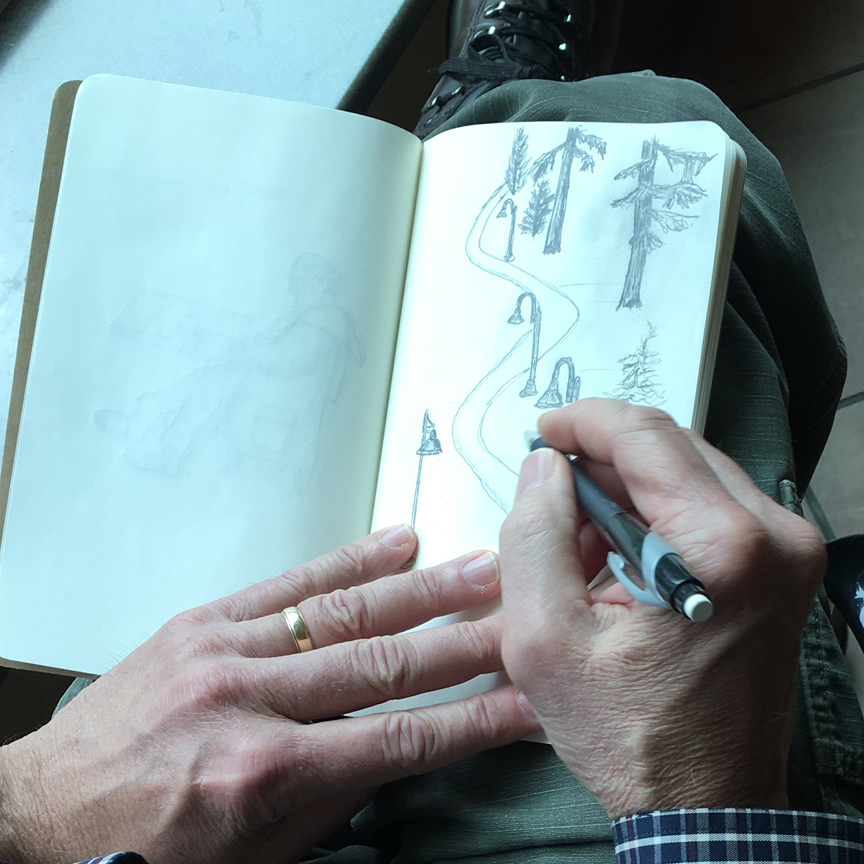 Doug did a people sketch, then turned to the path & lanterns outside, too. Such fun to have a La Romita sketcher with us.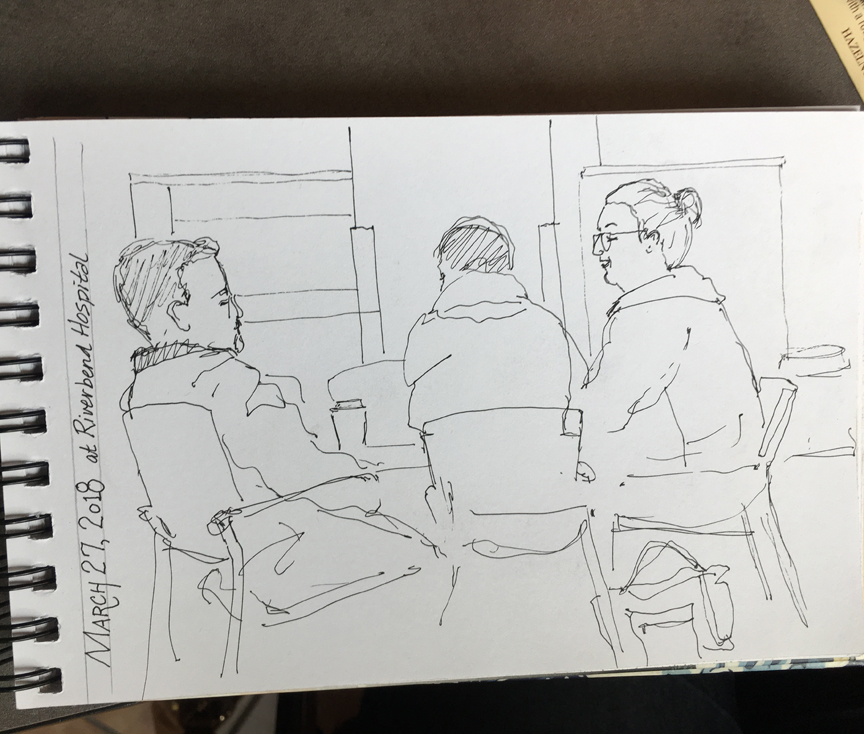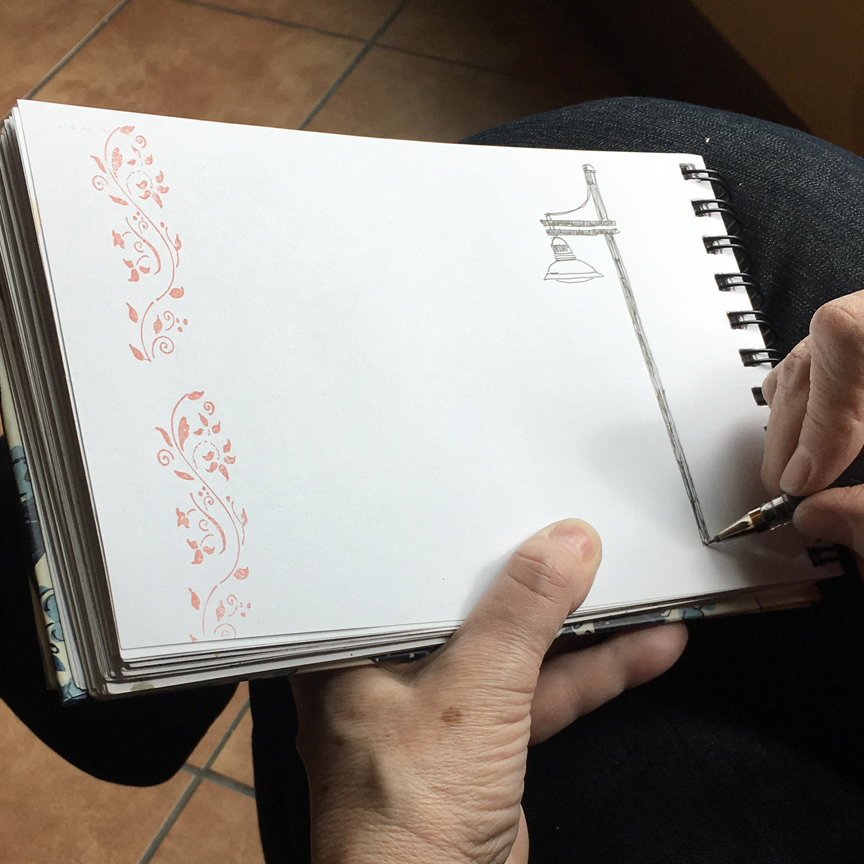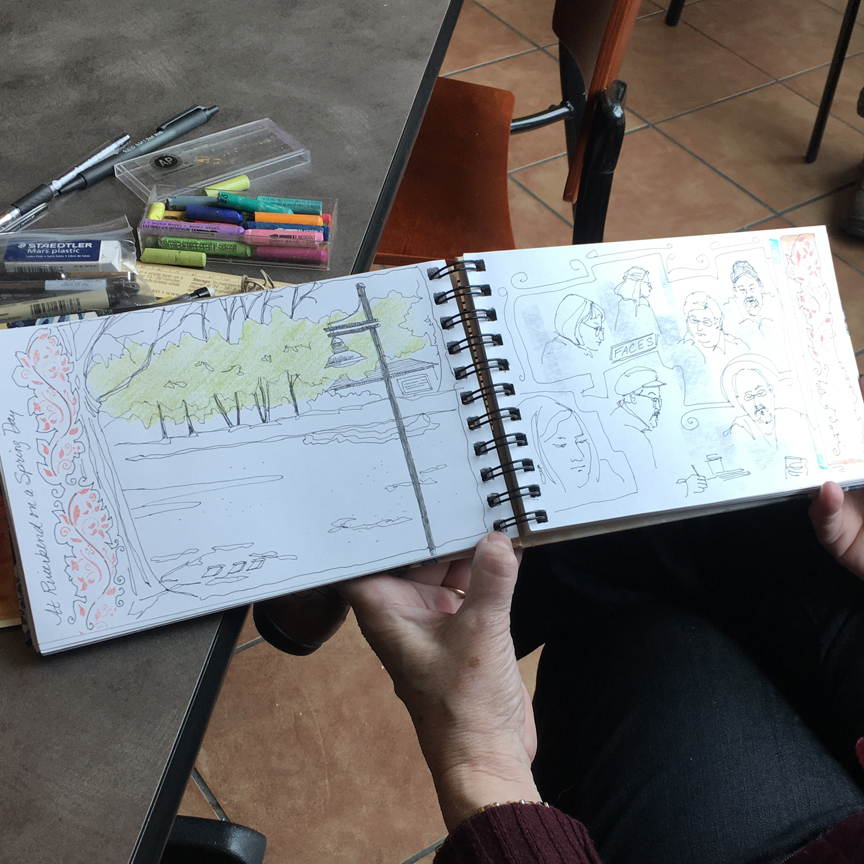 Bev did a cluster of people at a nearby table, then the outside lanterns, and back to a cluster of people. She's so prolific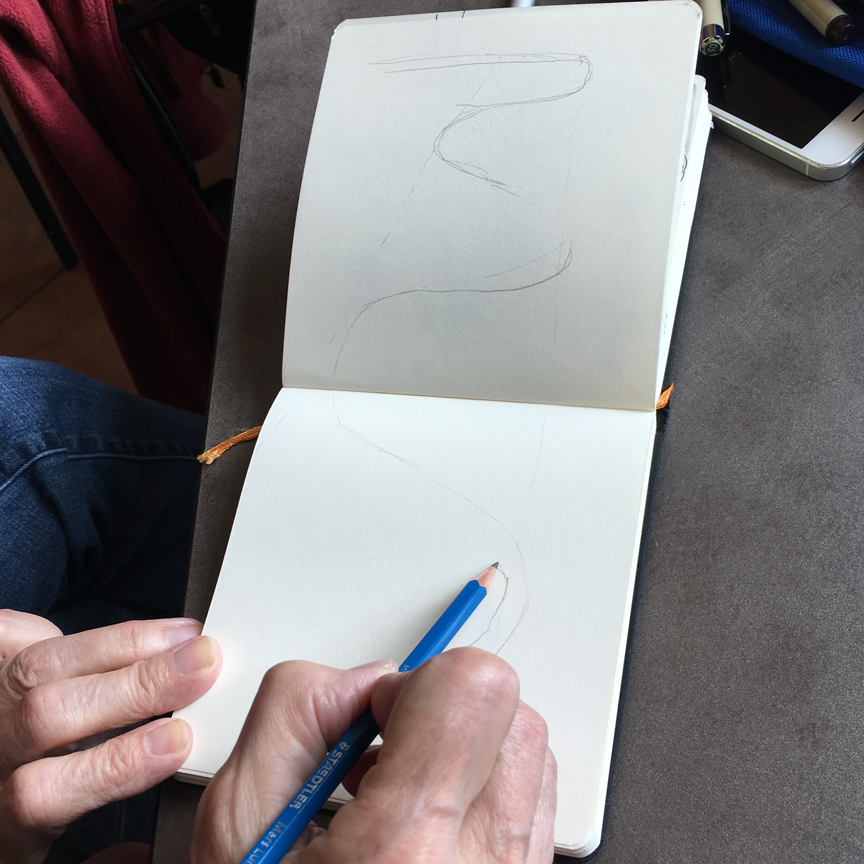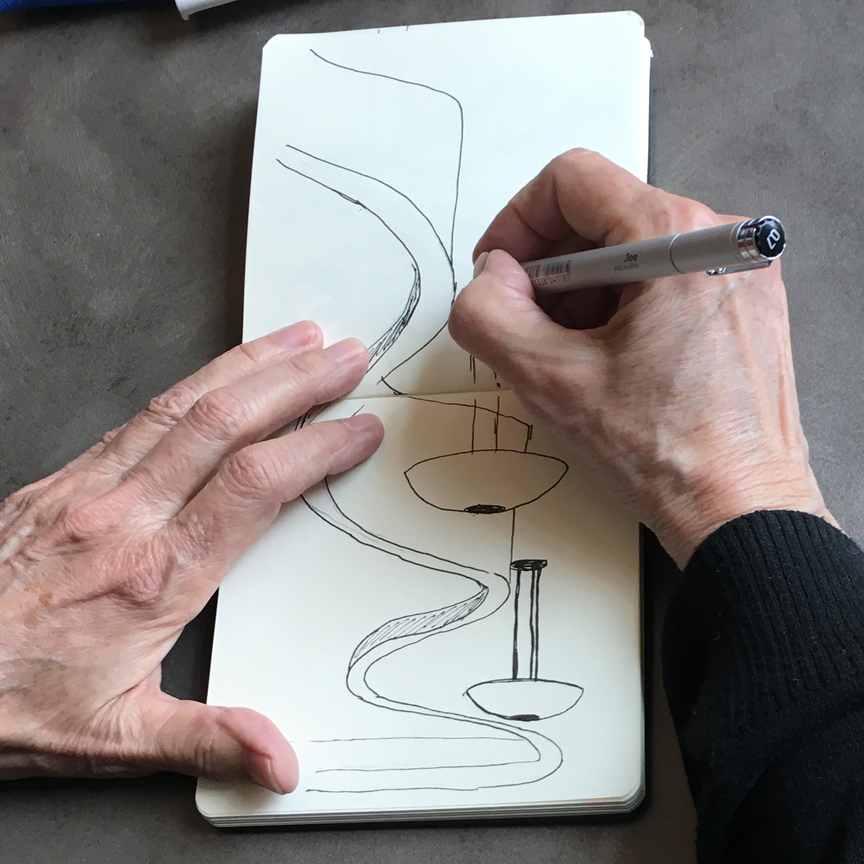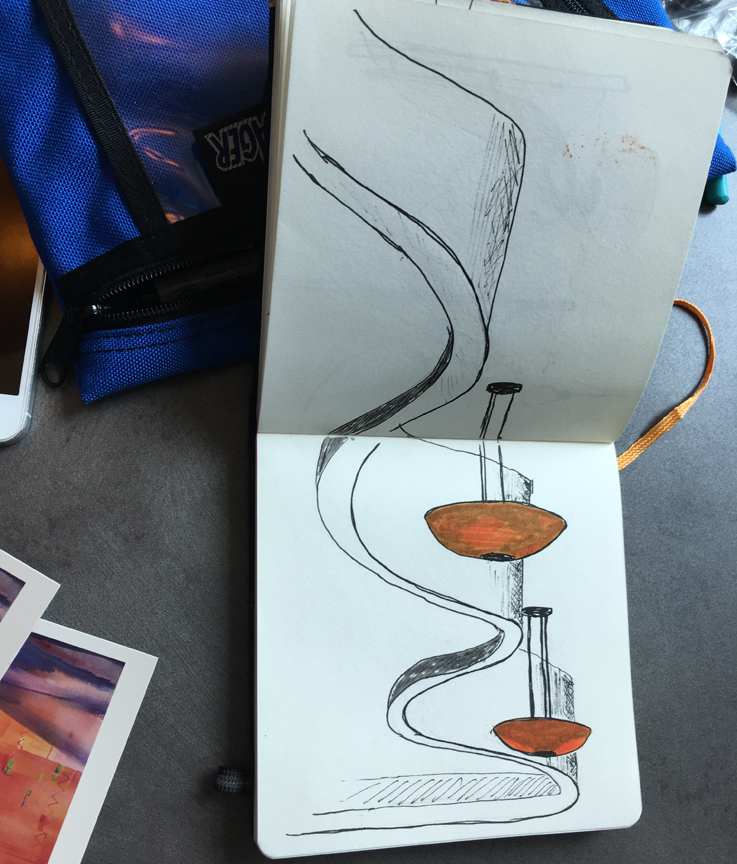 Pat tackled the winding dropped ceiling with lamps, quick decided she was doing it starting at the wrong end, and look at the results!
Jane started with an outside lantern, and continued to add some of the inside lights.  They probably deserve color, Jane…