Emerald Art Center, Springfield, OR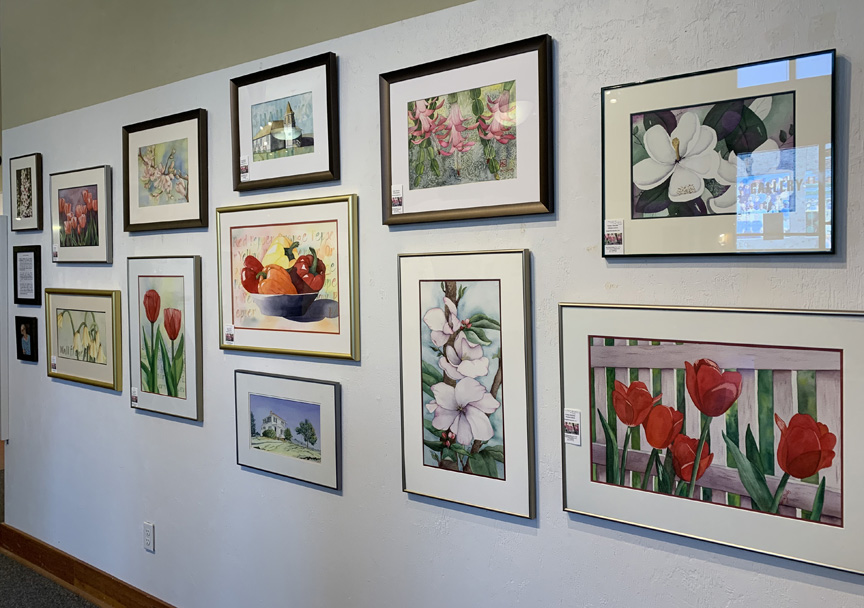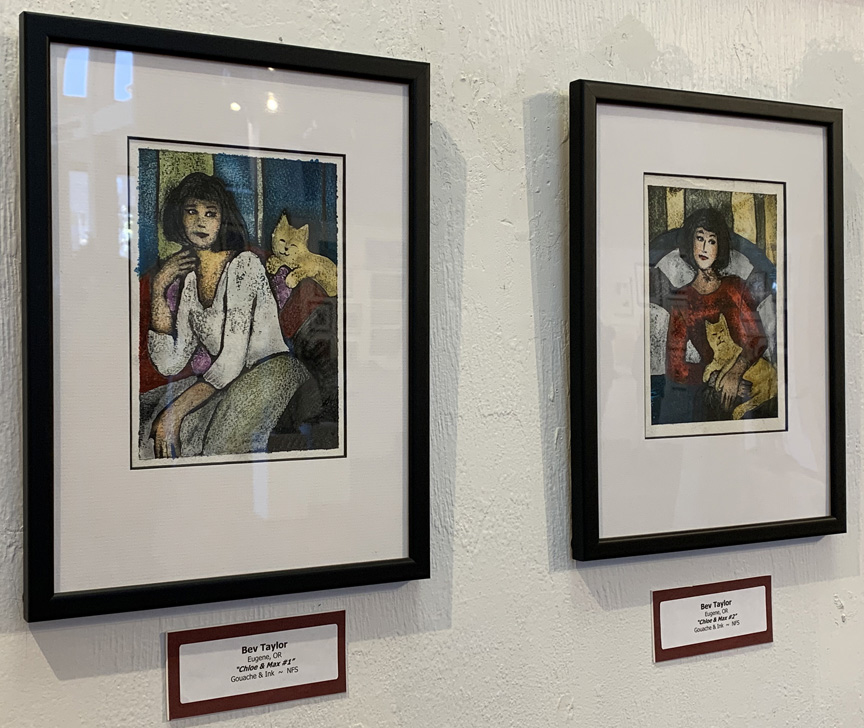 We went to see member Katie Stocks' art show, and found another Top Drawers member (Bev Taylor) had art up, too! Nice shows!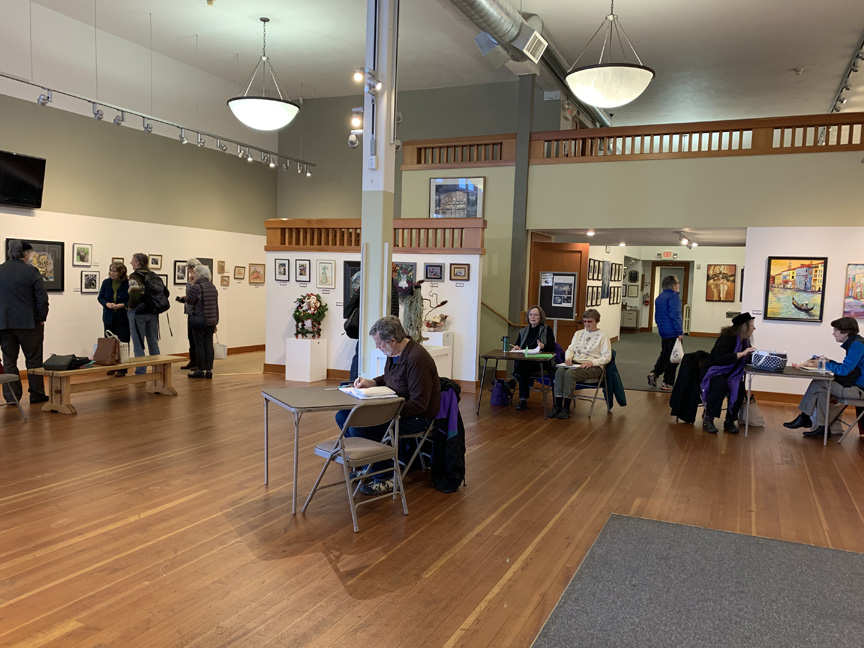 We had to look at the show first – Serge, Bev, Bitty, Penny, Barb So, Jim (already sketching!), Marsha, Carol, Laura & Peggy.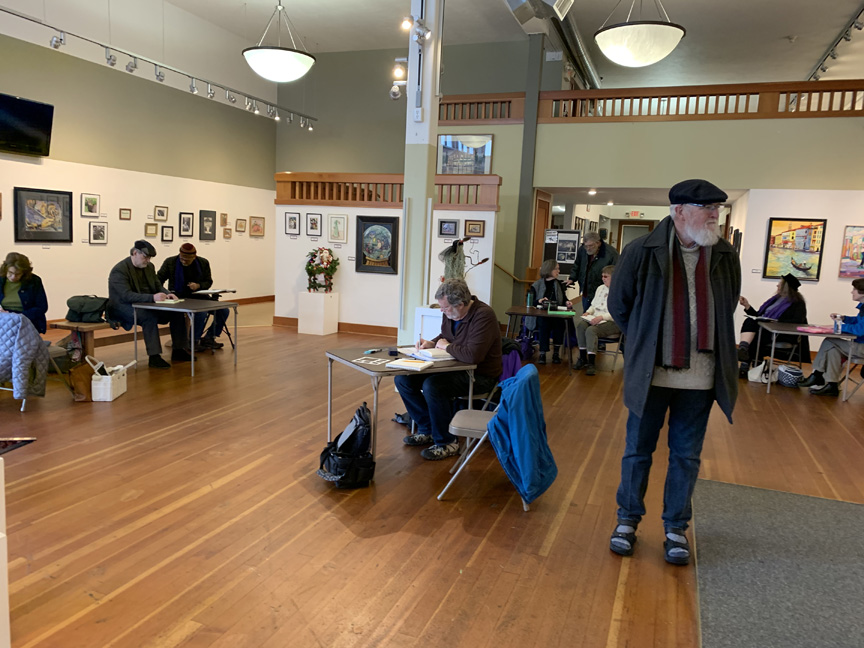 By the time Ken (our guru & mentor) & Cathy showed up, we were all busy at sketching. They enjoyed seeing Katie's show, too.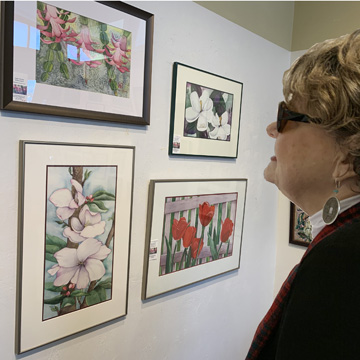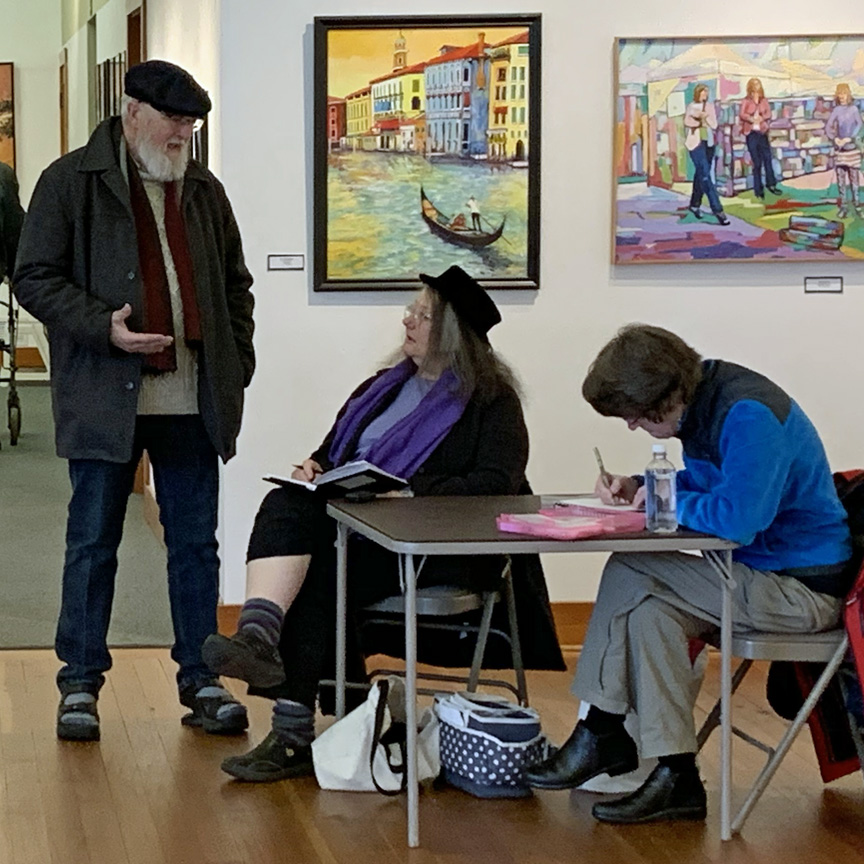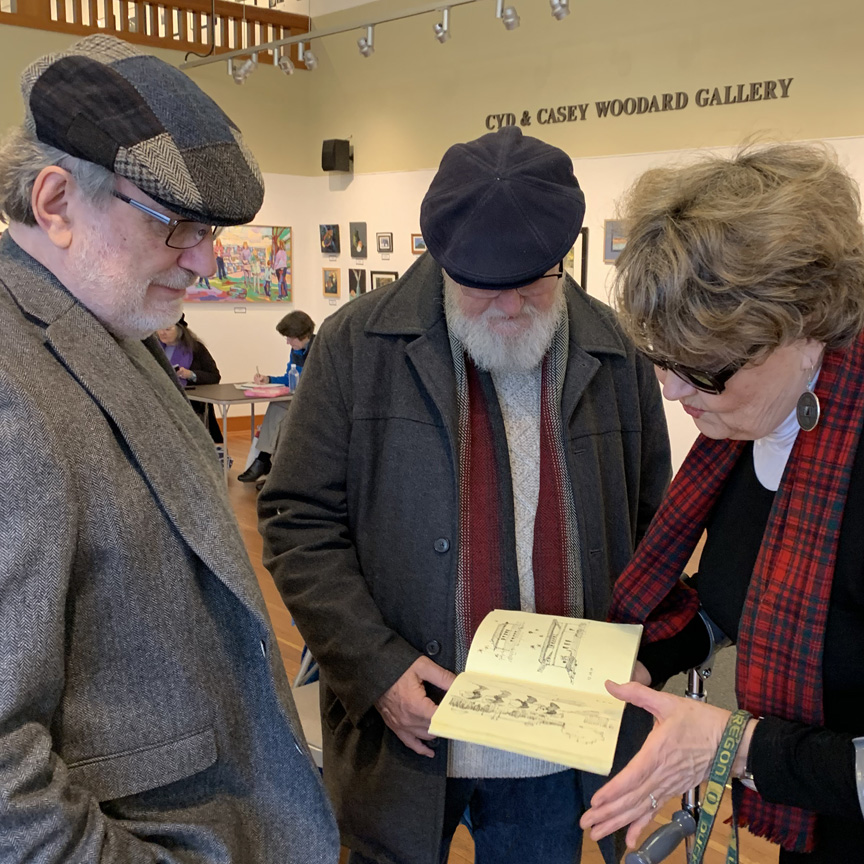 Cathy viewing Katie's work; Ken chatting with Laura & Peggy; Ken and Cathy getting to view work Serge has been doing lately.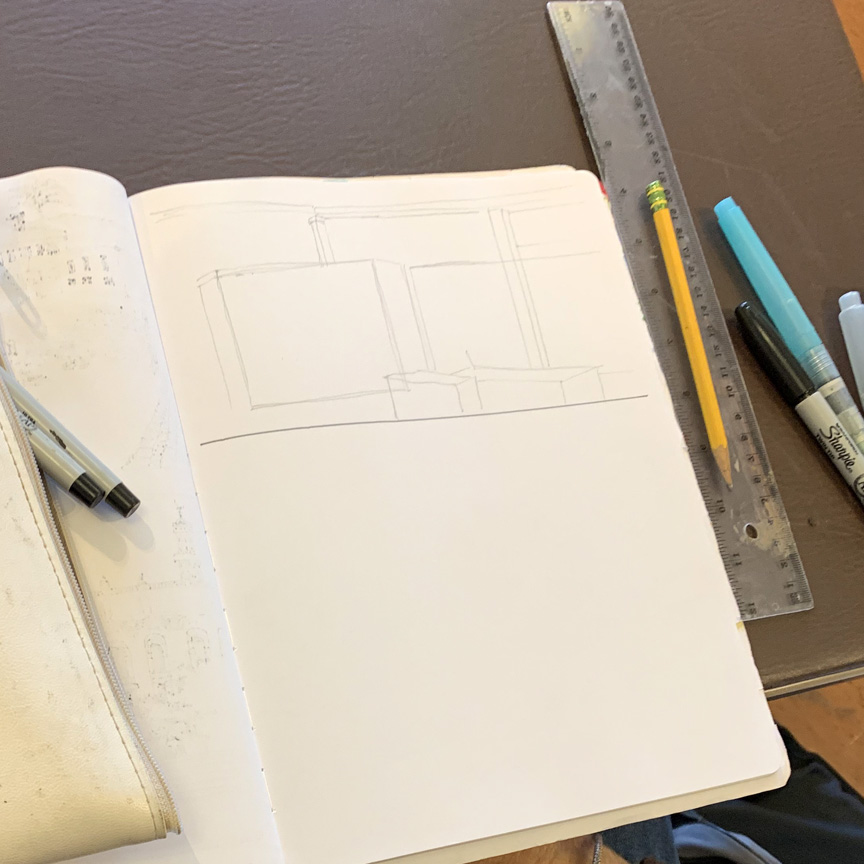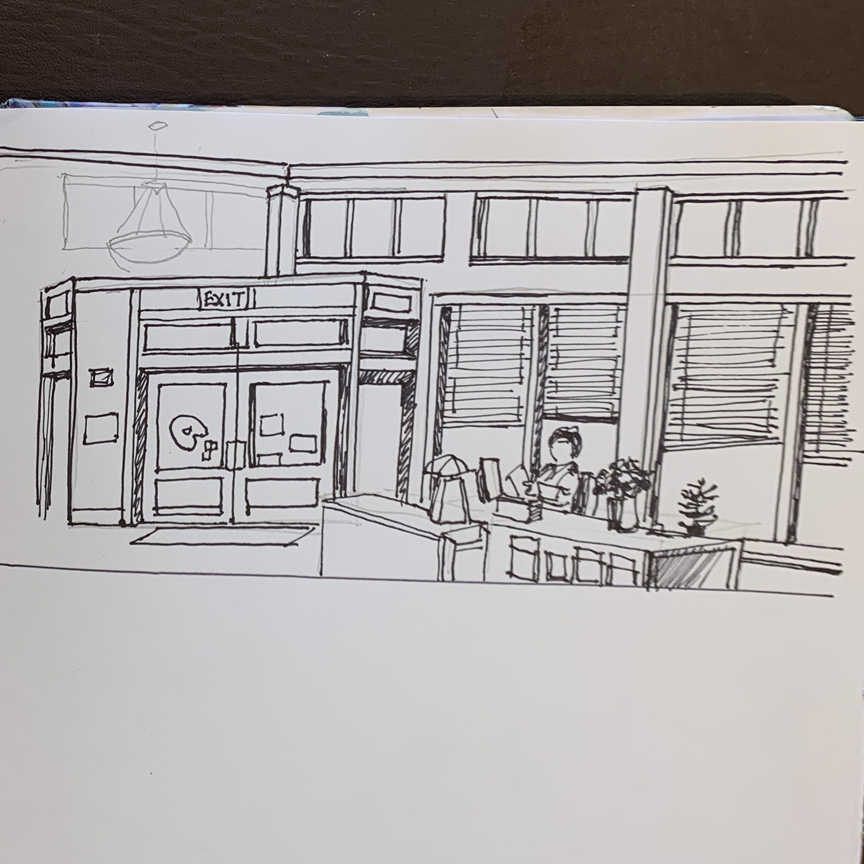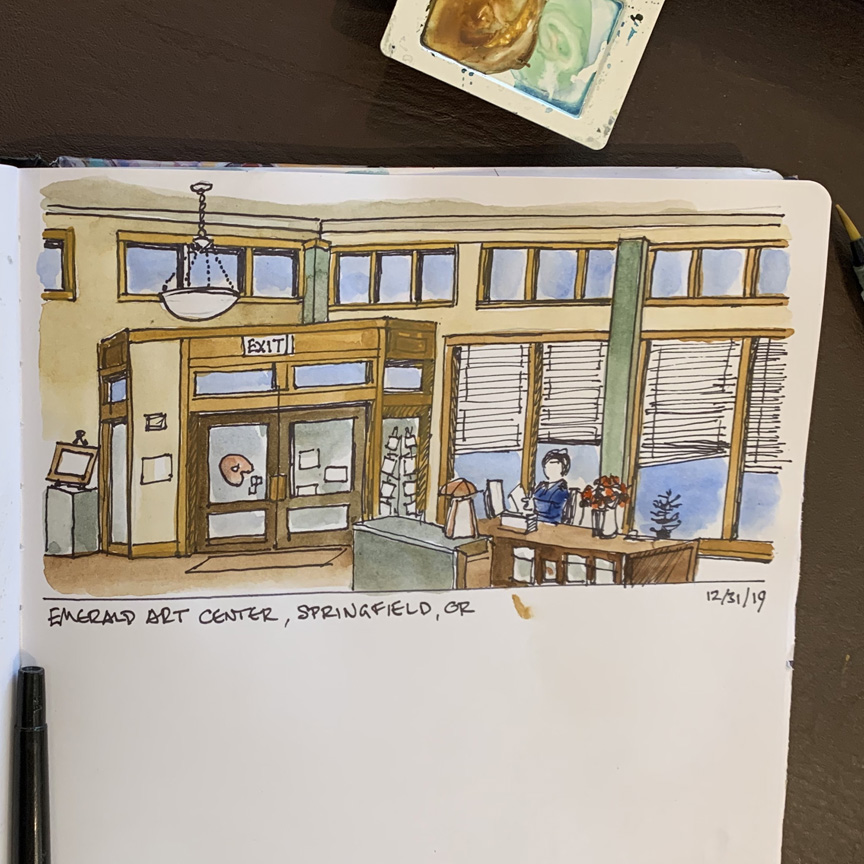 So what was Jim working on so intently? Ohmygosh! He took on the entire entry wall of the place, angles and all! Nicely done, too.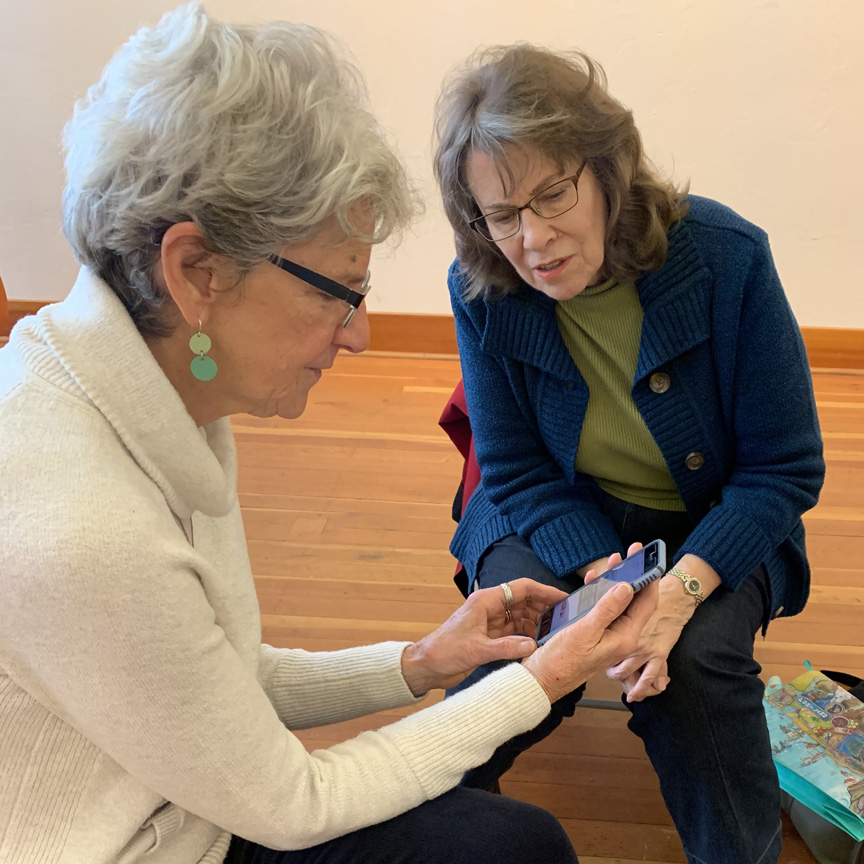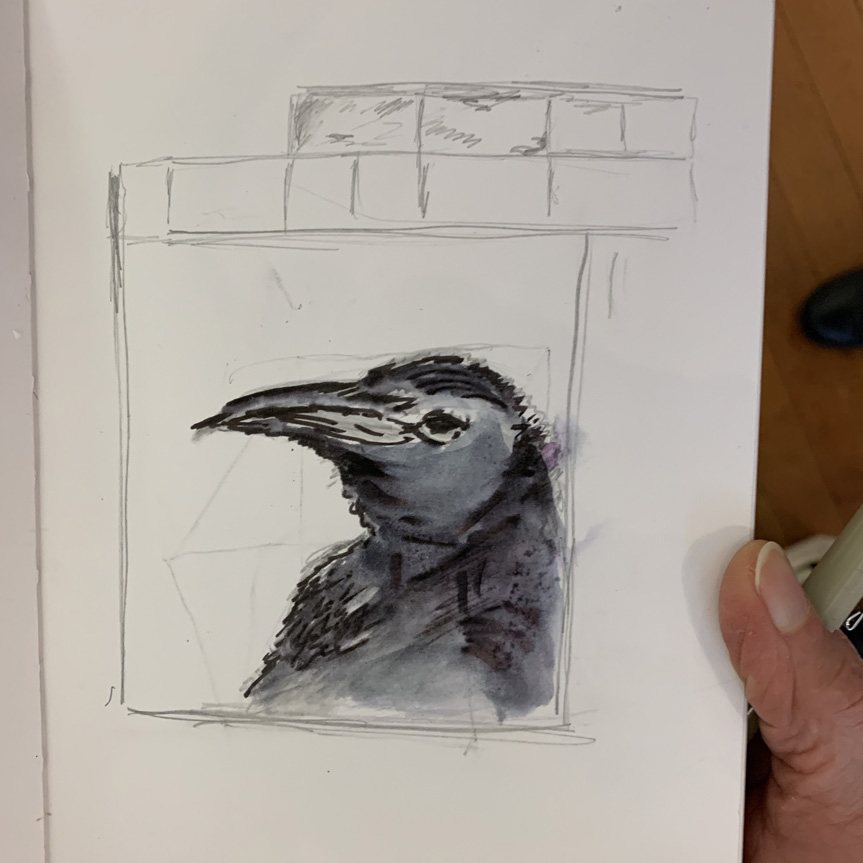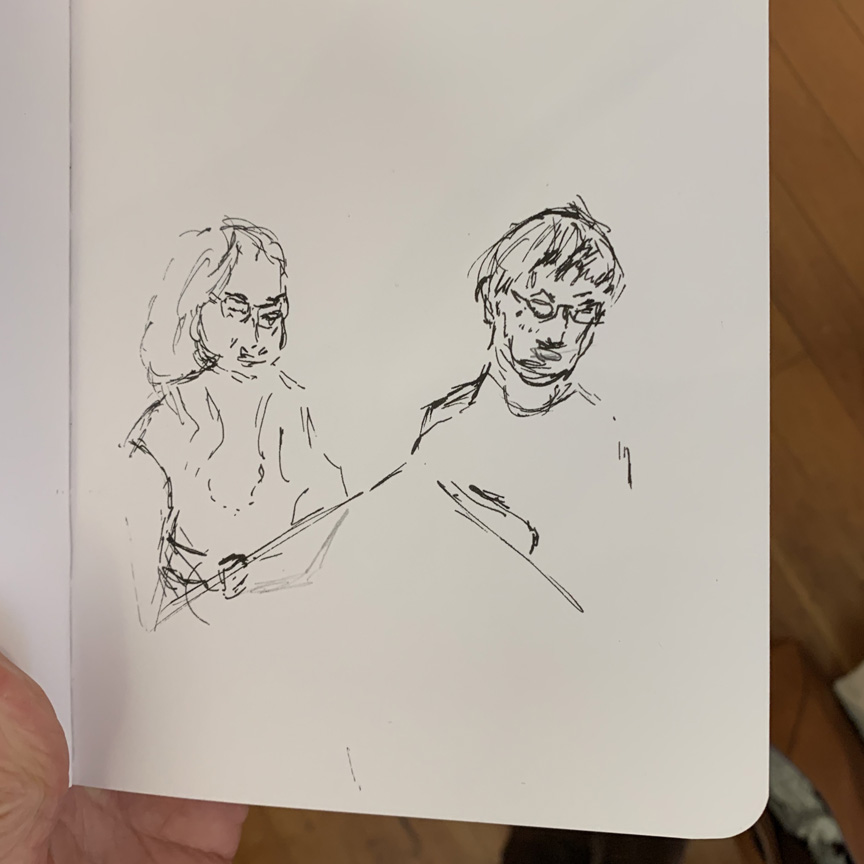 Penny shares some of her inspiration photos with Bev. Look at that distinguished bird! Then she quickly got into doing portraits on site.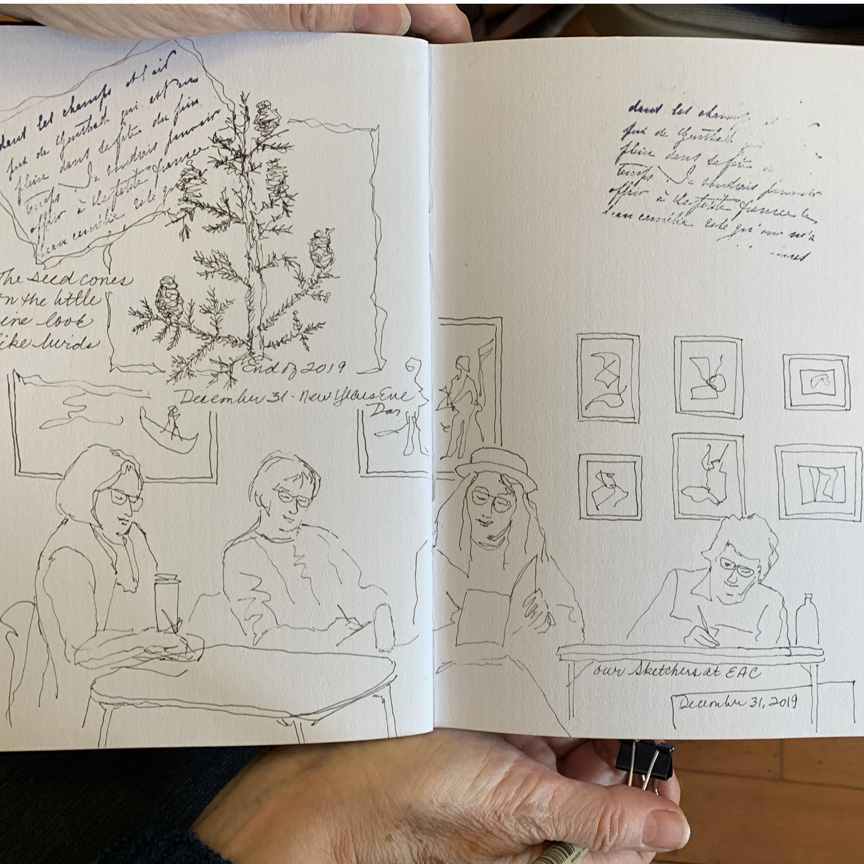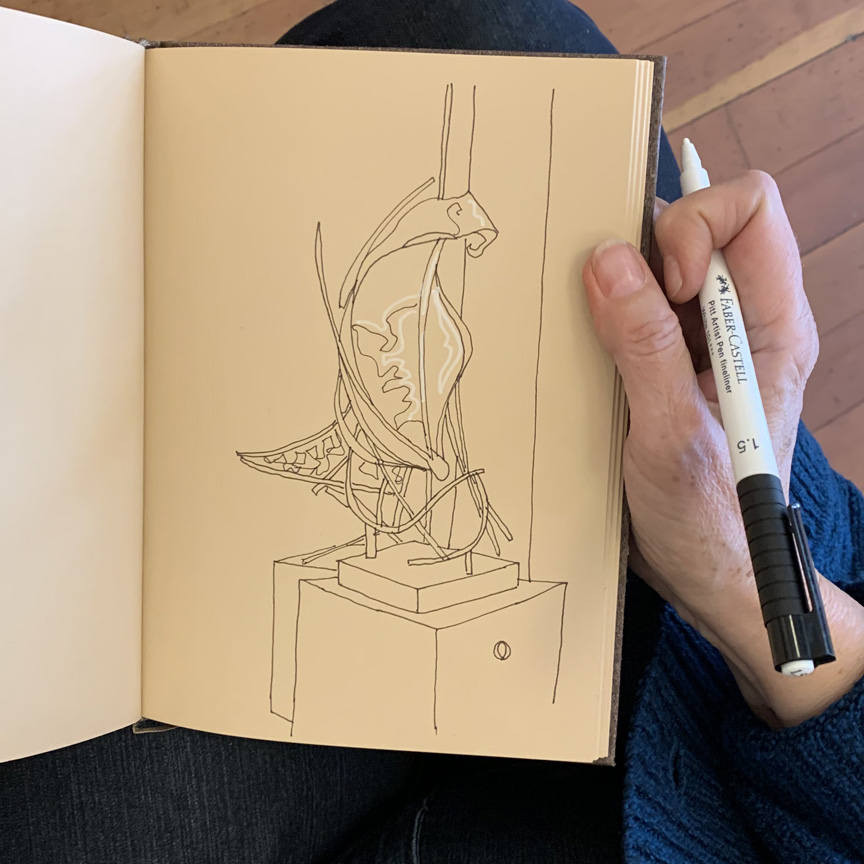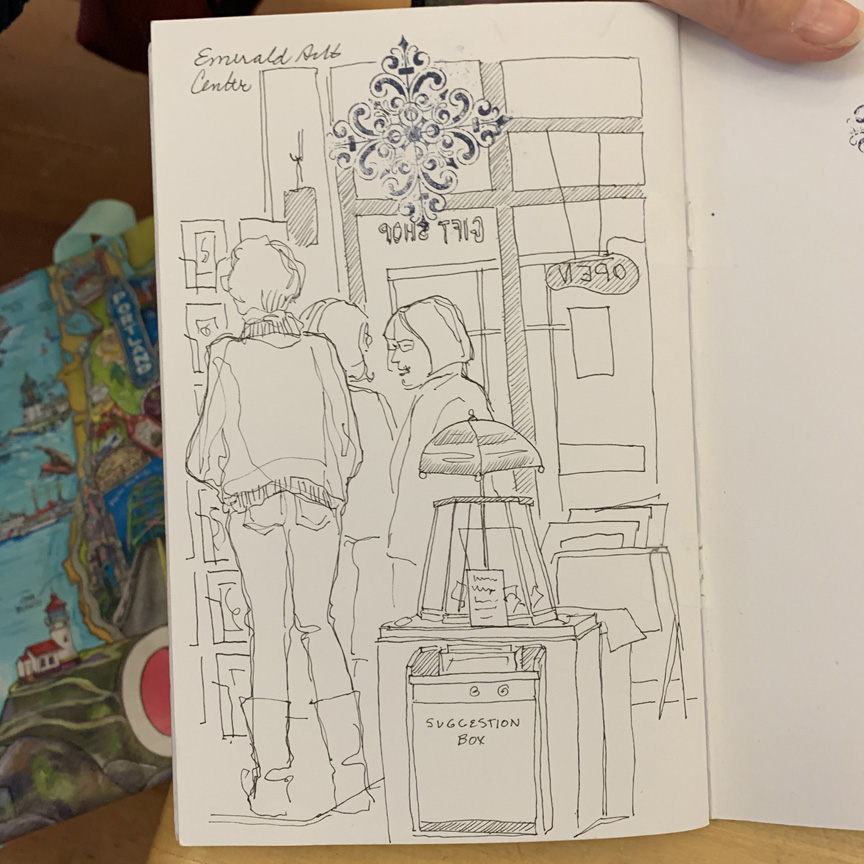 Bev really excels at sketching the people around her, but she also sketched one of the fascinating (& challenging!) sculptures there.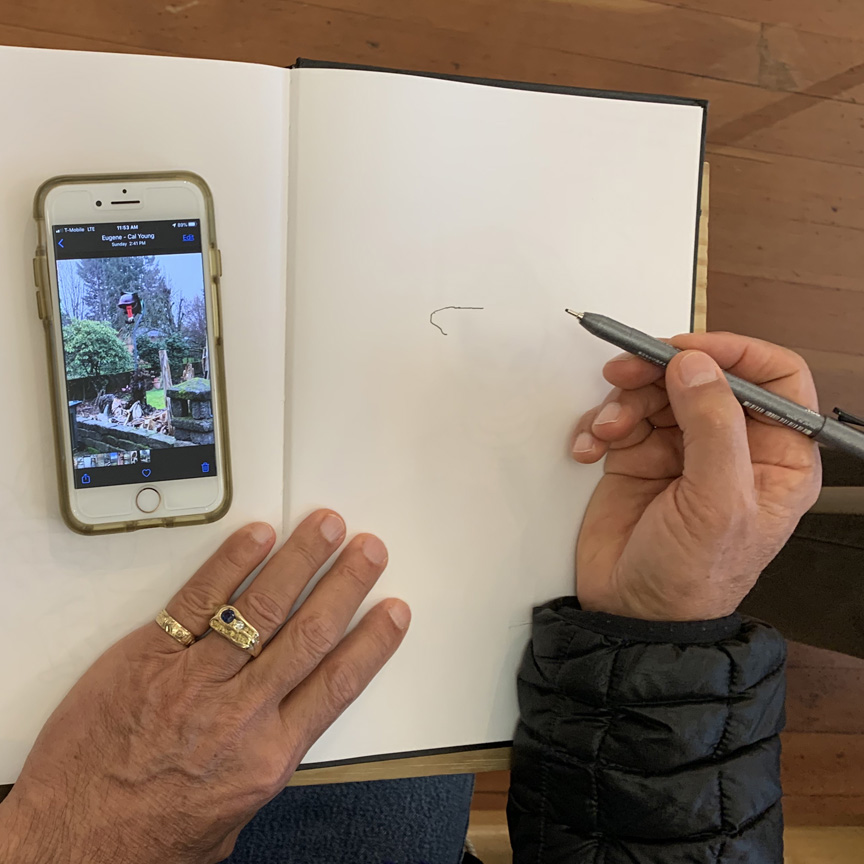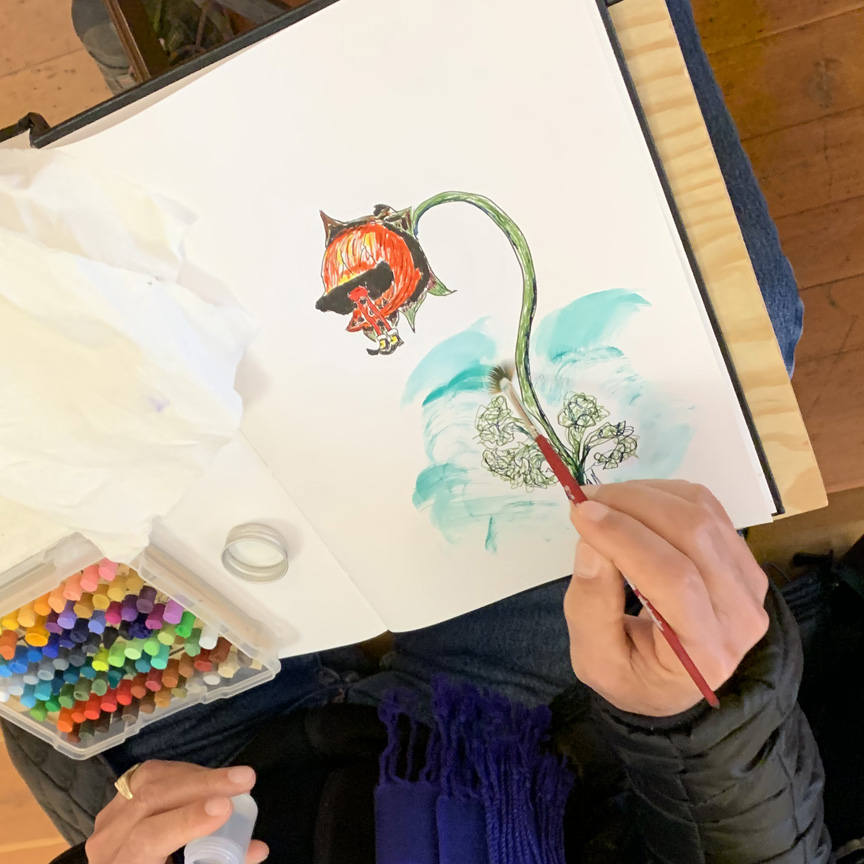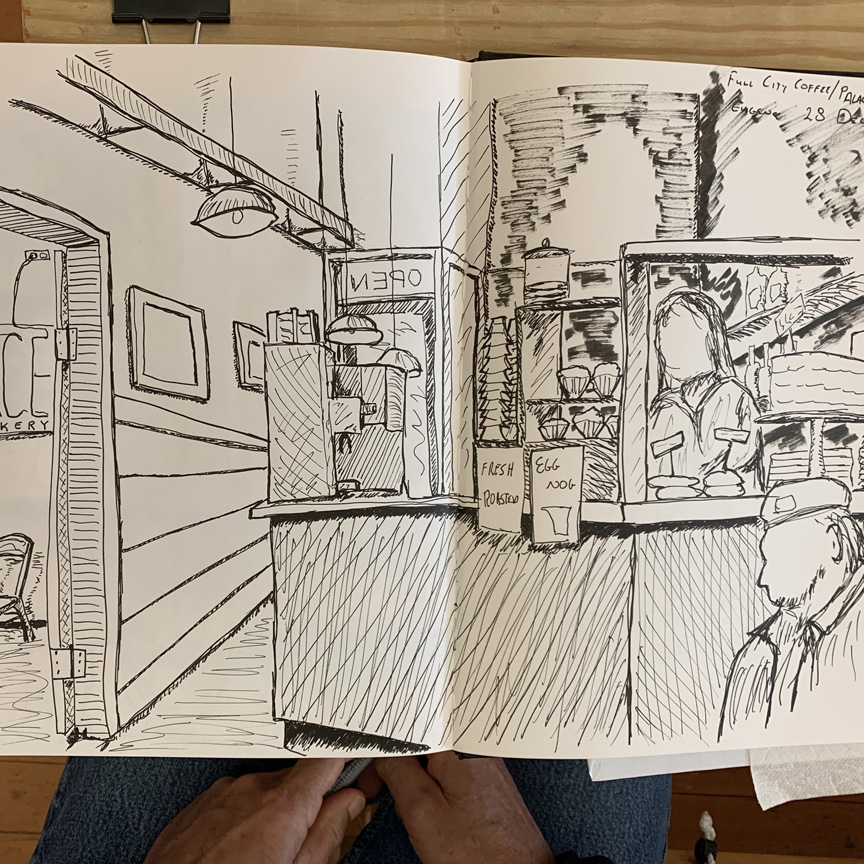 Hugh said he couldn't resist the photo he took of a neighbor's sculpture when "Audrey" ate the Elf! Then back to refine a sketch.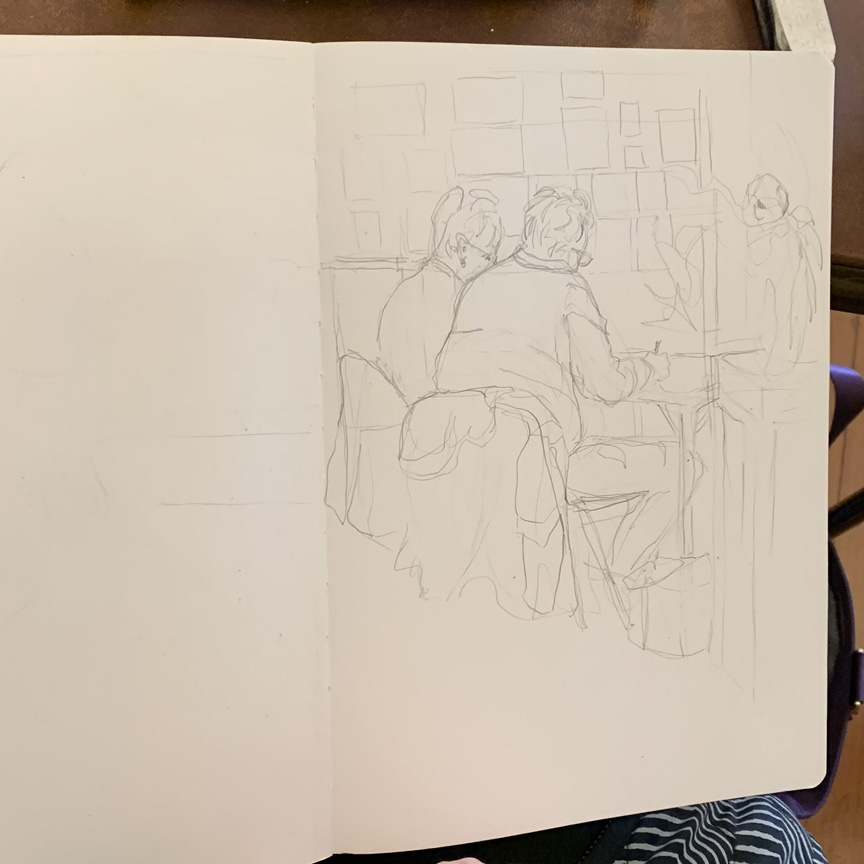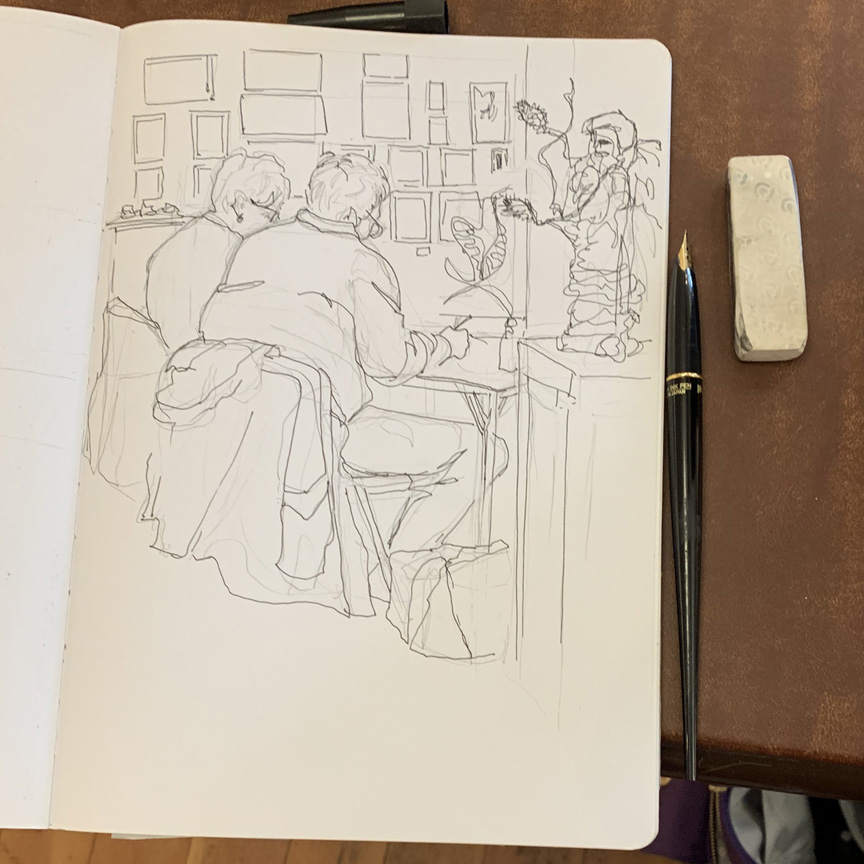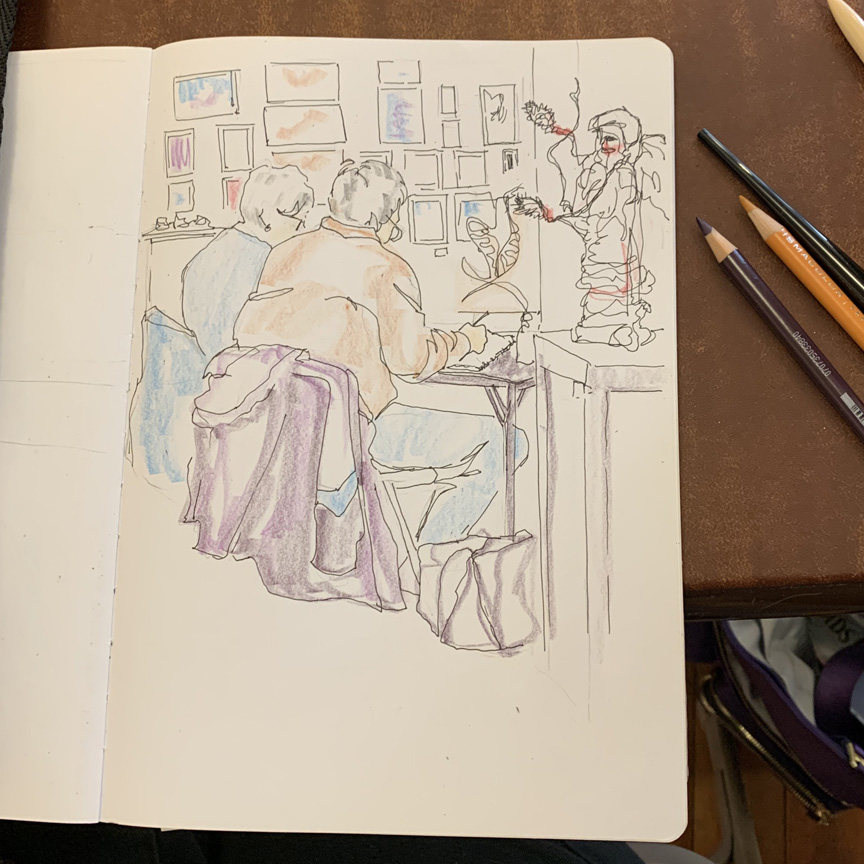 Marsha did a terrific gestural study of two sketchers in the midst of the art gallery. Love her elegant use of colored pencils.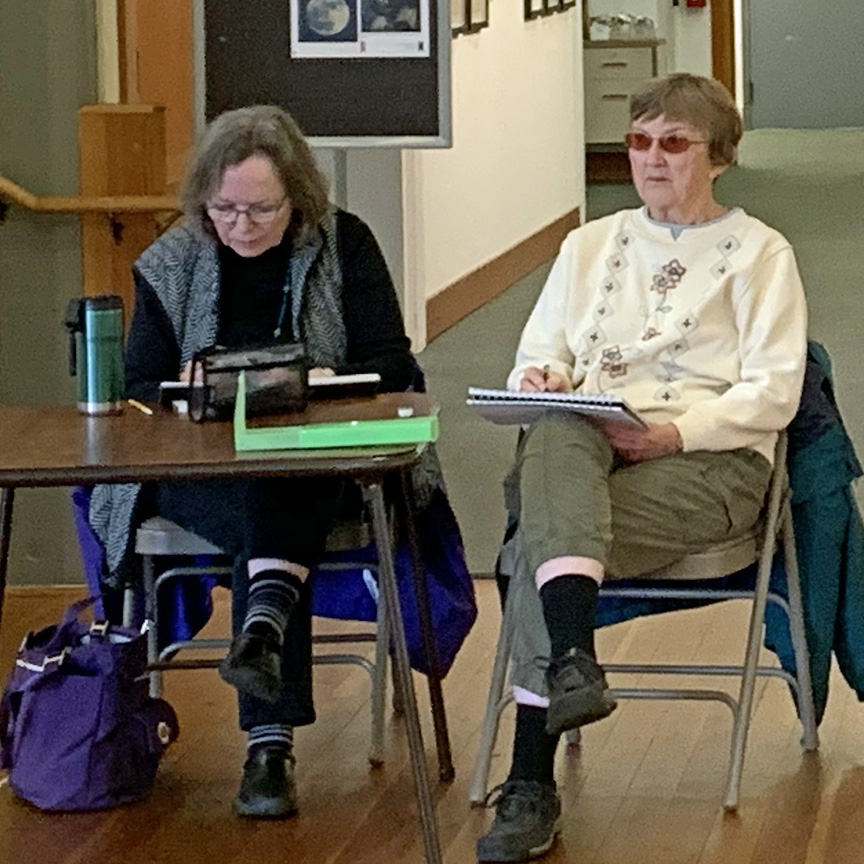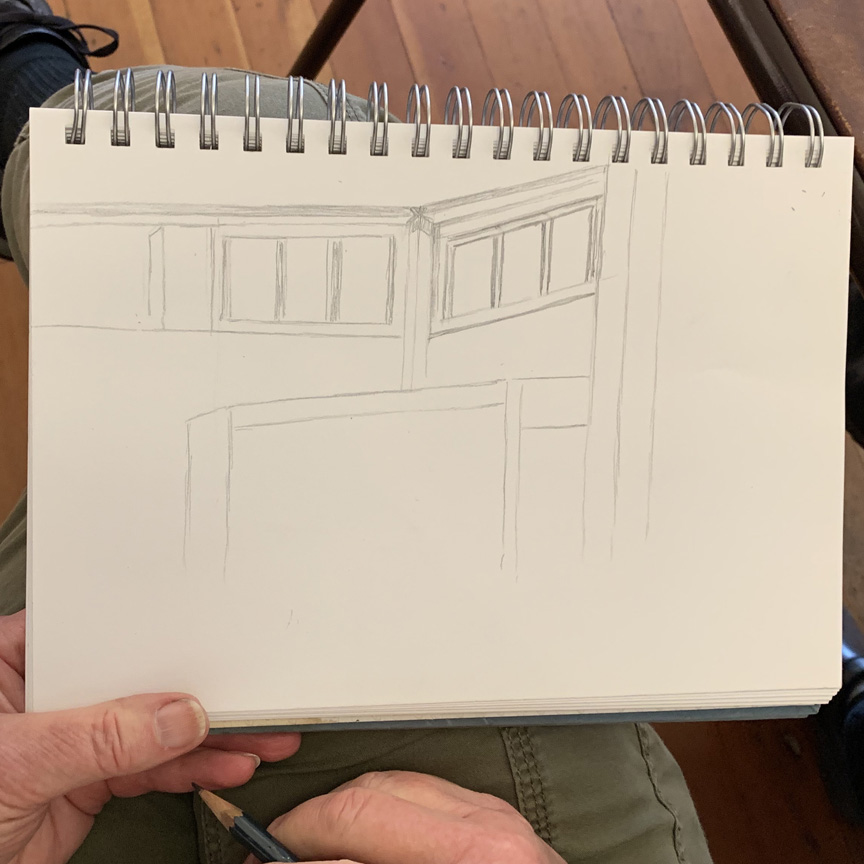 Marsha & Carol were sitting together, but Carol's attention was caught by the architecture of the building. Wonderful windows.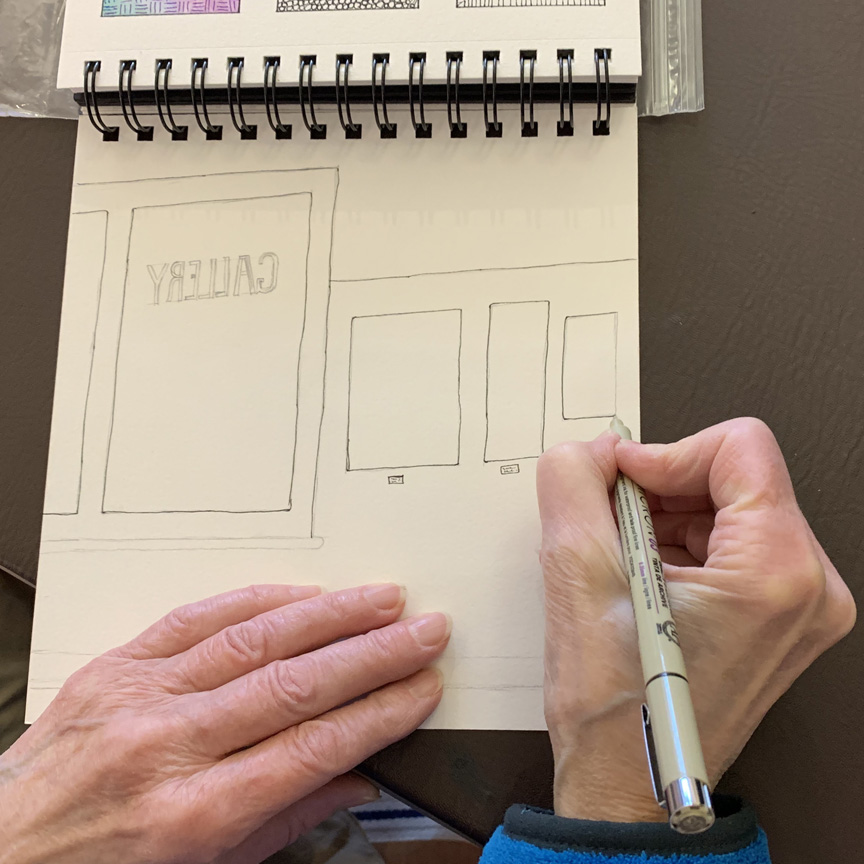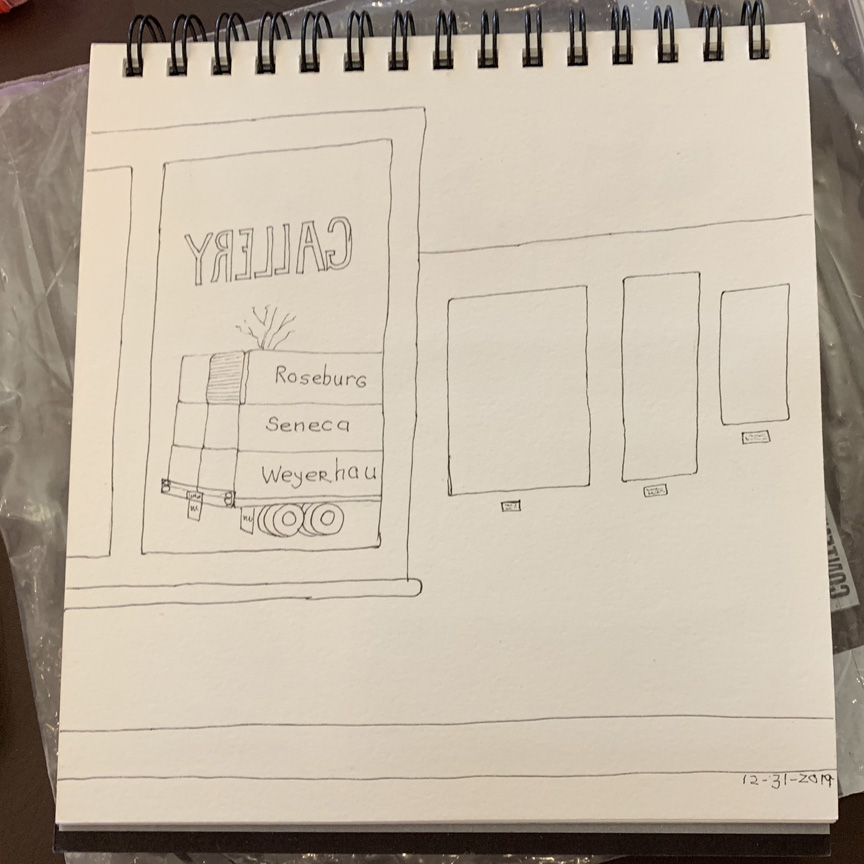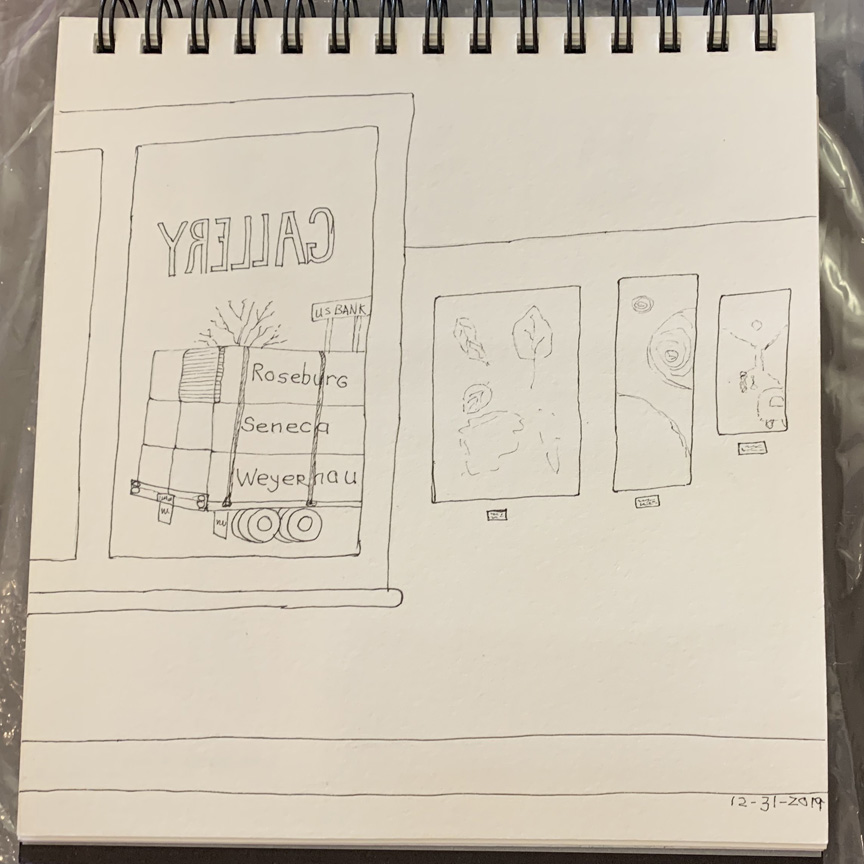 Peggy started with the window, too, but included a passing truck, and then went on to add hints at the paintings on display.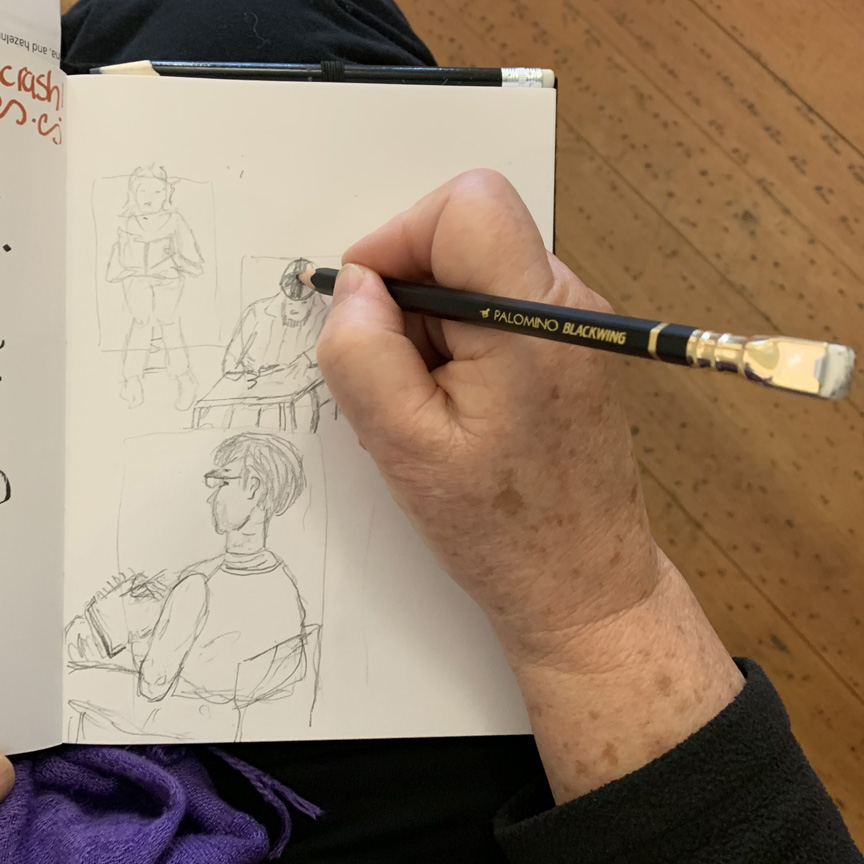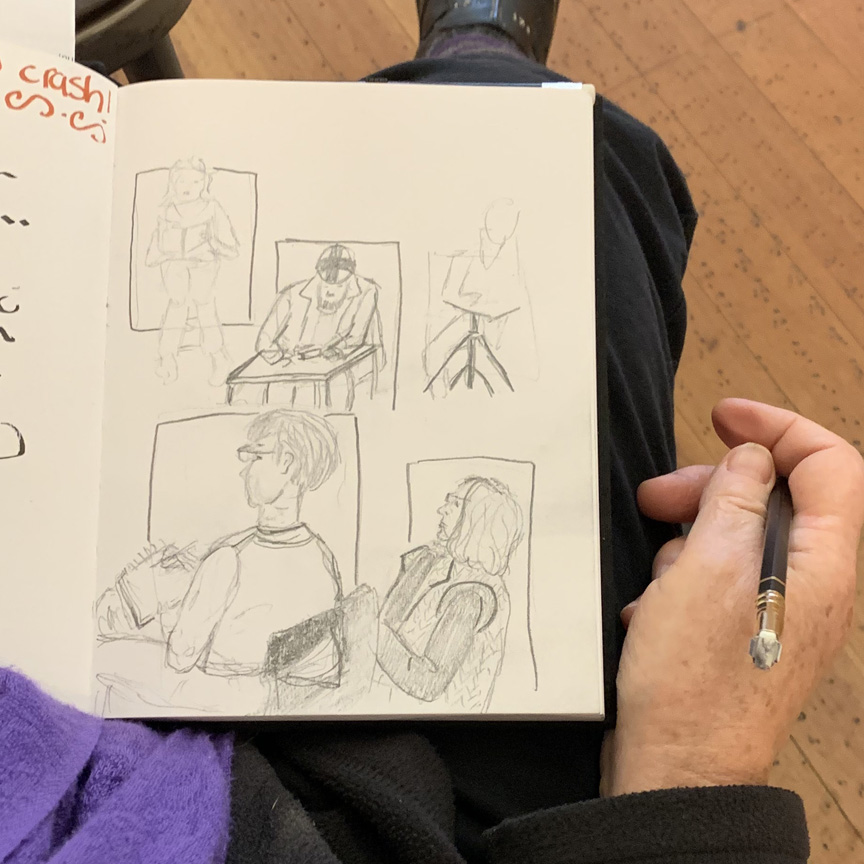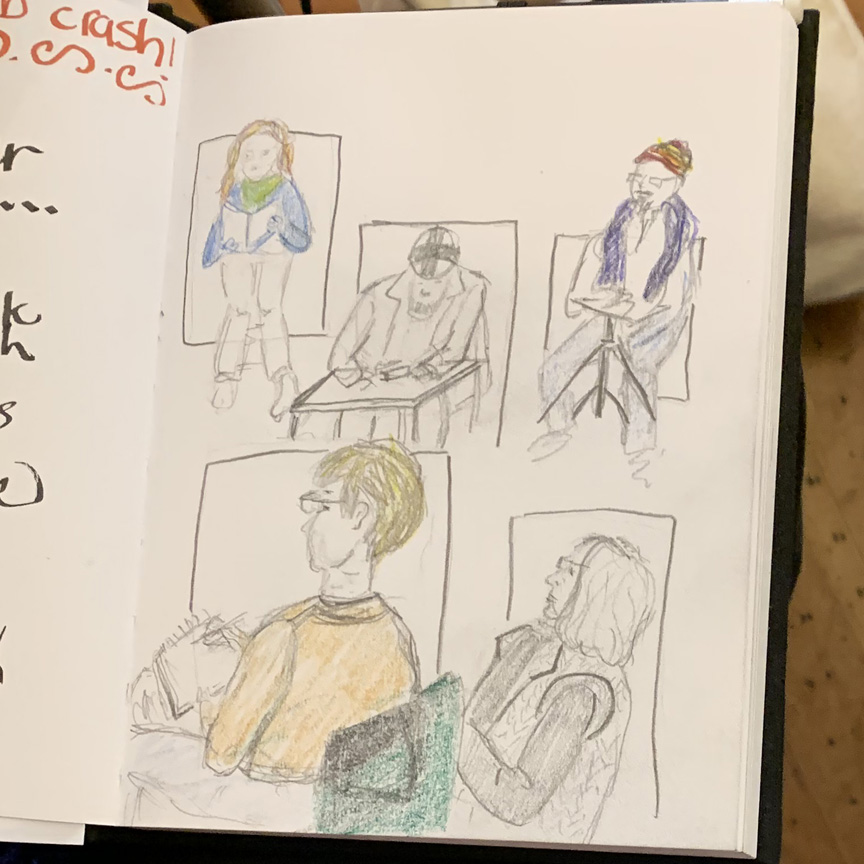 Laura took advantage of the captive audience of sketchers to try her hand at people sketching. Adding color makes a difference, too.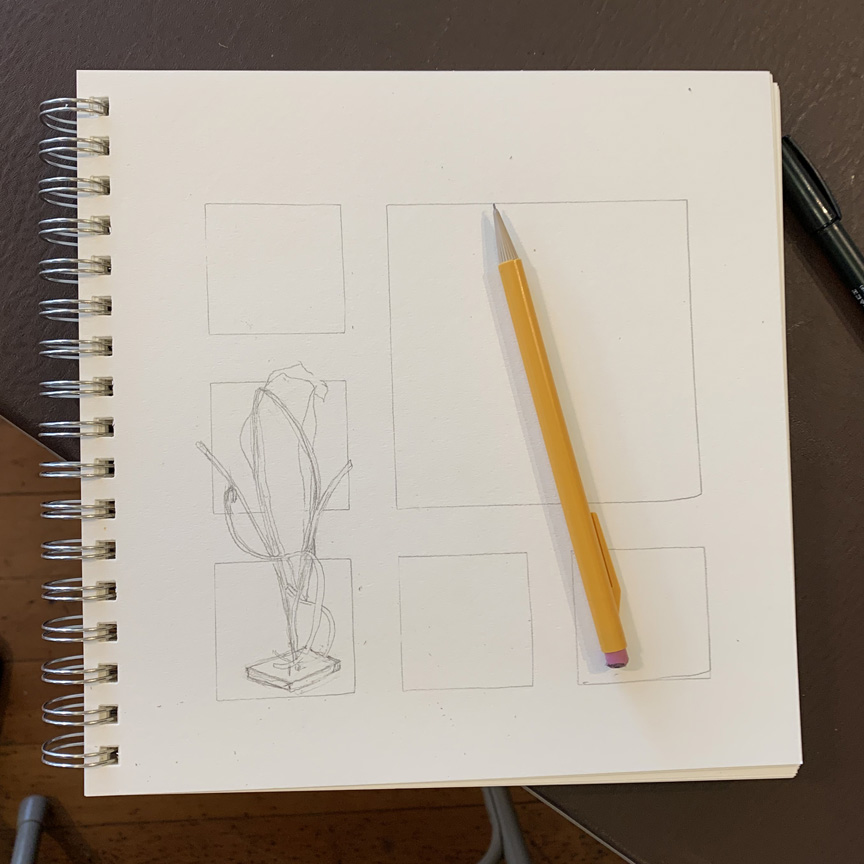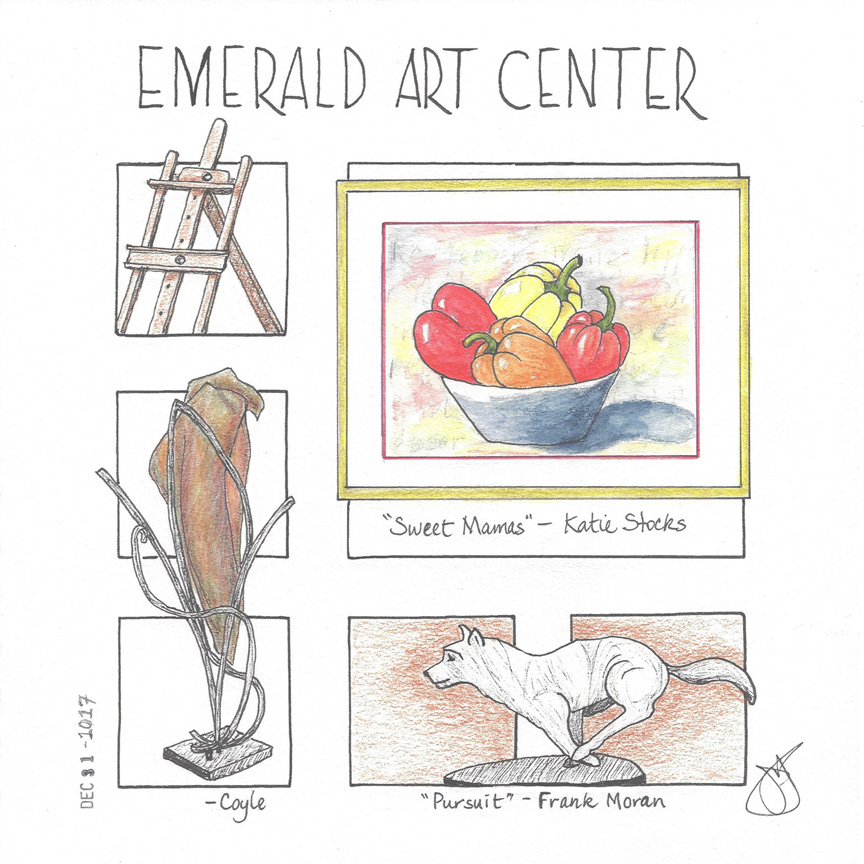 Jane started slowly, but built up her montage of sights at the gallery, including one of Katie's paintings! Fun mini display here.