New Day Bakery/World Cafe, Eugene, OR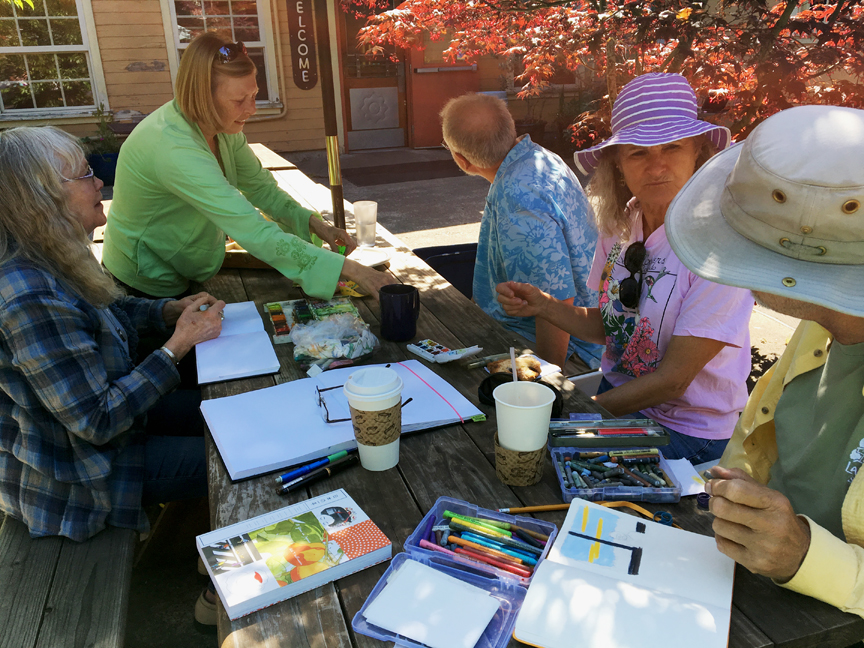 It was a gorgeous day – hard to believe it's just mid-April – so we gathered in the courtyard: Tricia, Barb Sh, Ken, Sandy, & Erik.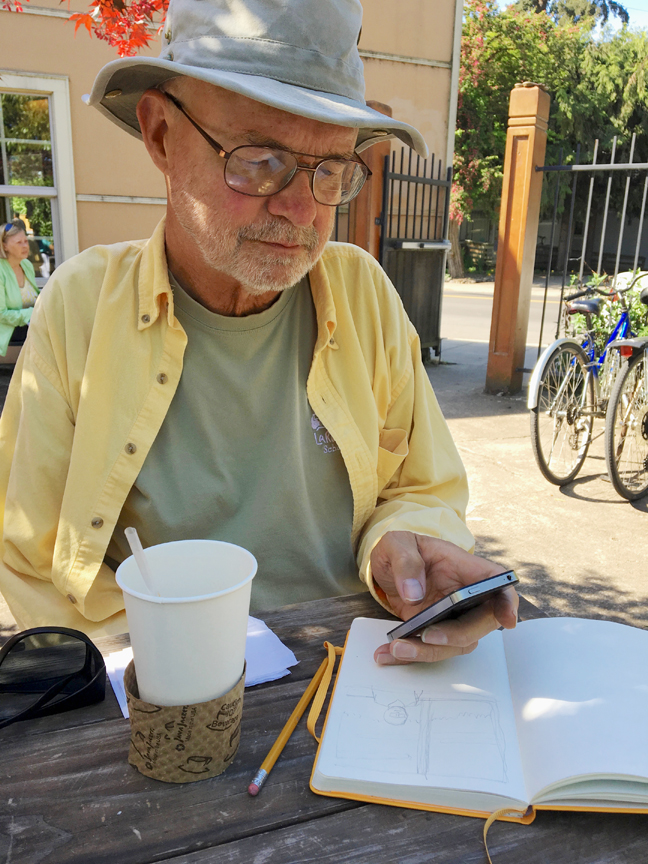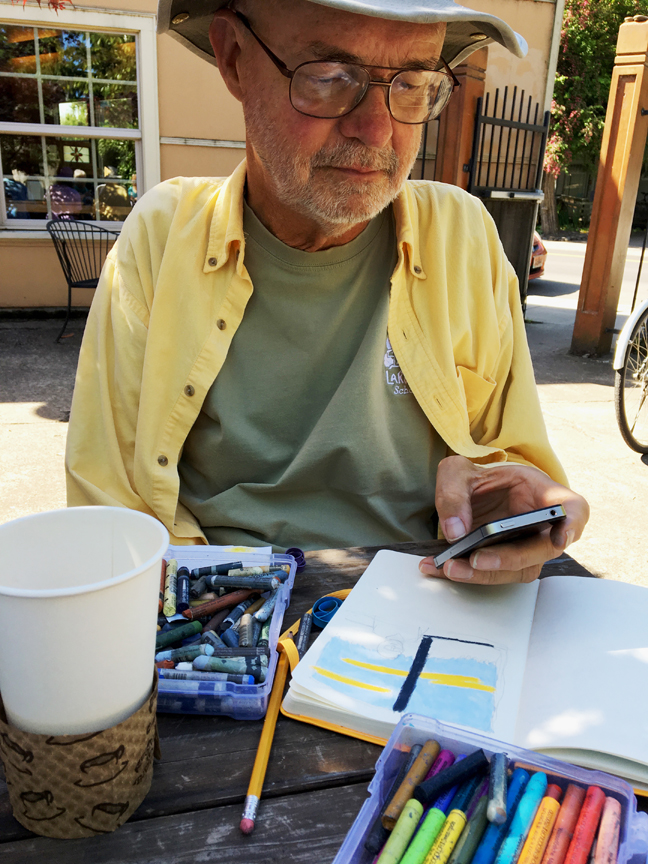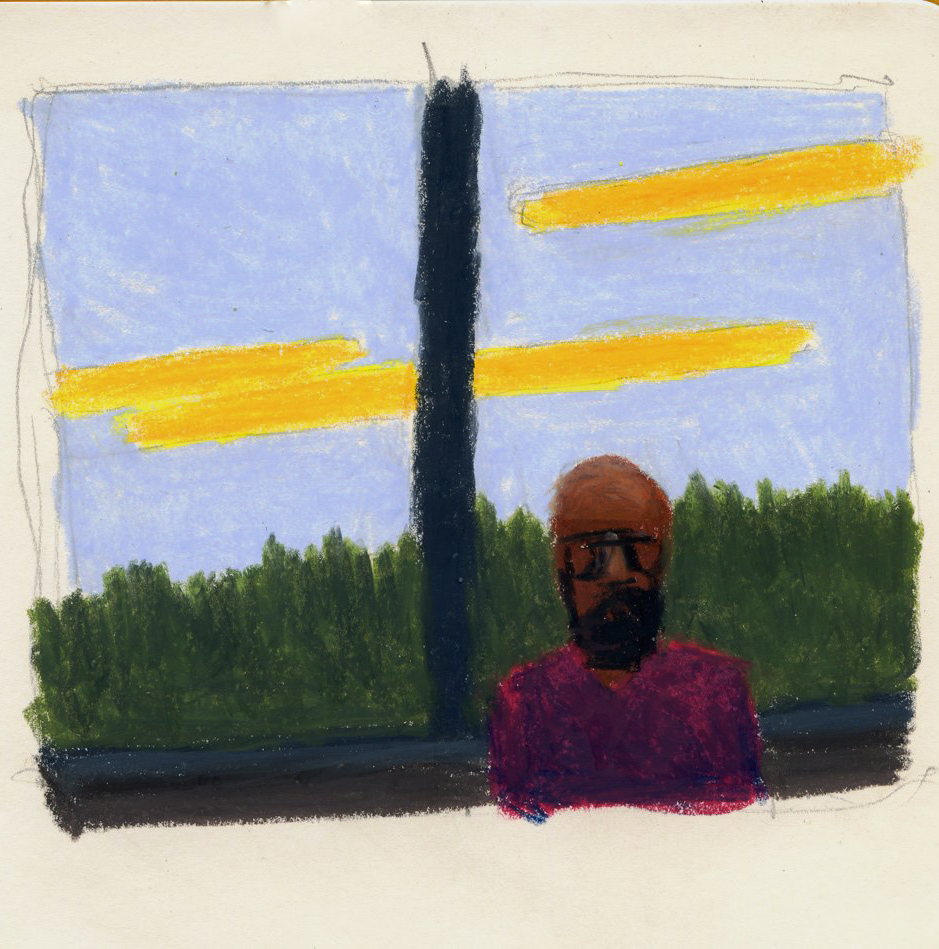 Here's Erik checking his process – light pencil outline, adding layers of color, then ta-dah!  "Sunrise at McDonald's"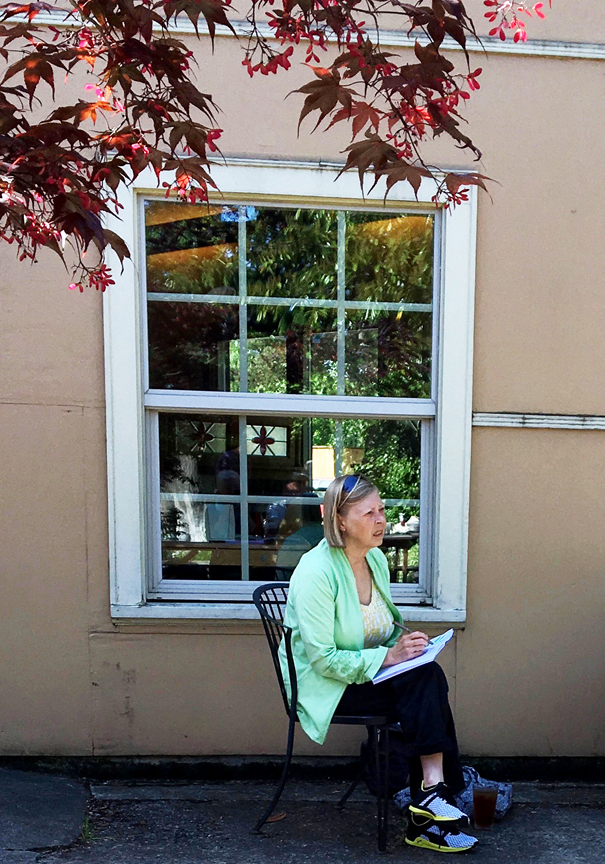 Barb Sh (behind Erik's shoulder, above) found some shade to sketch bikes (or maybe just one) parked just inside the courtyard gate.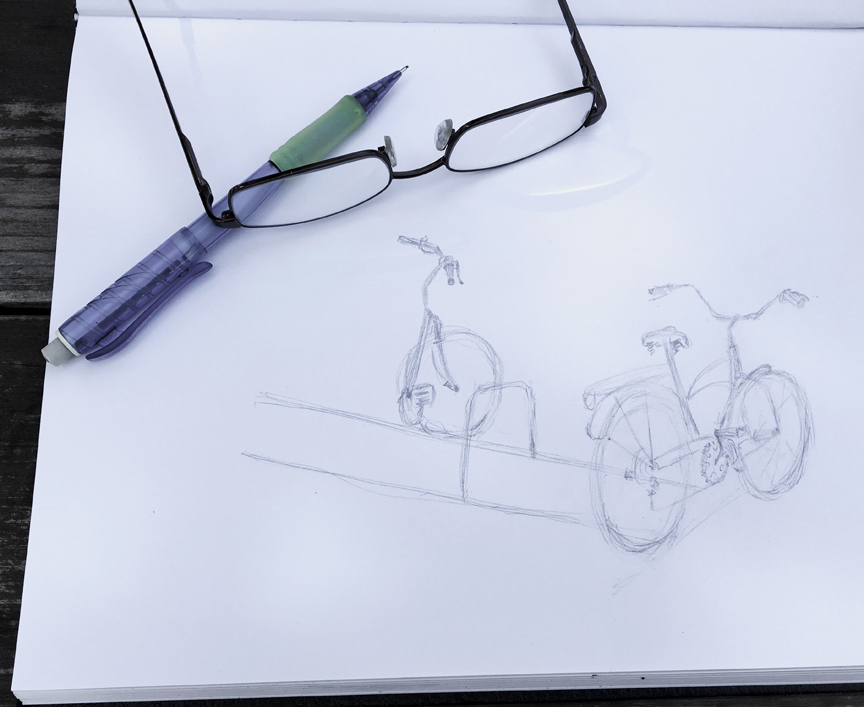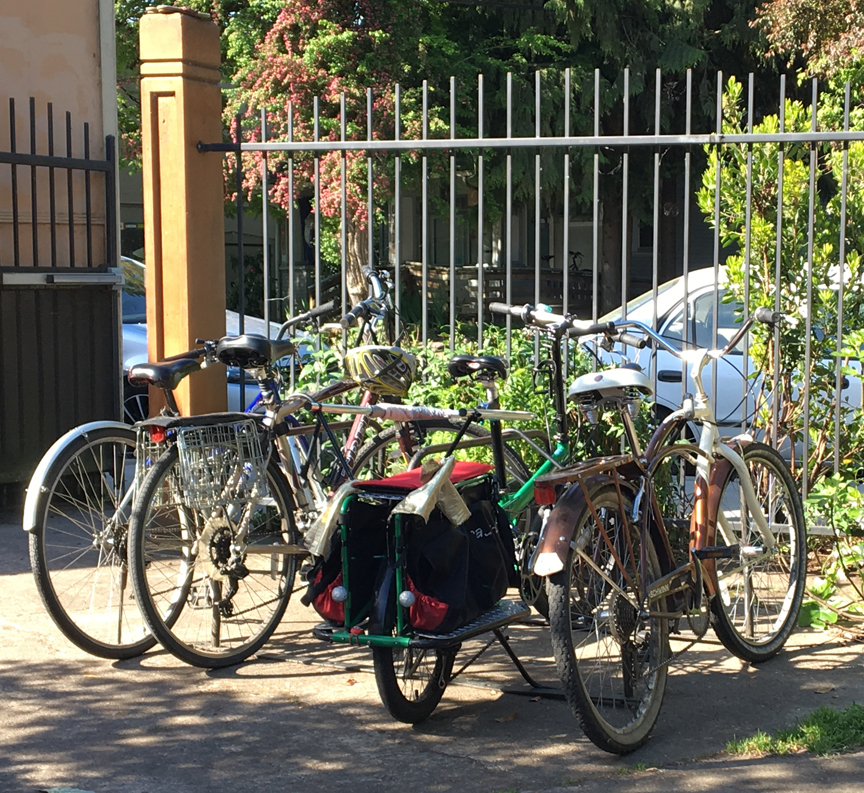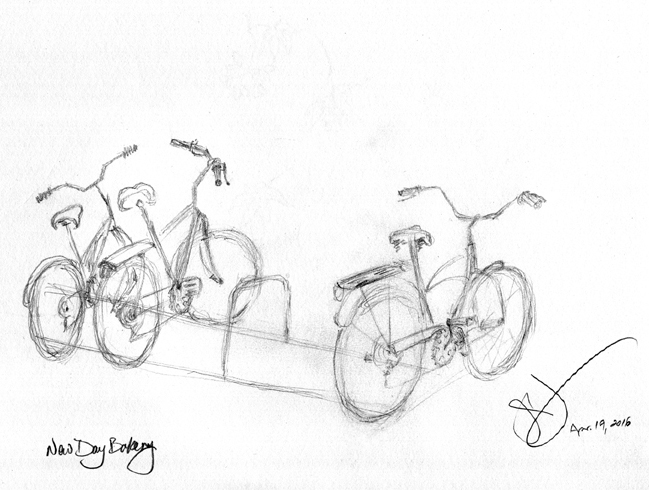 Jane sketched the bikes, too, but from a different angle.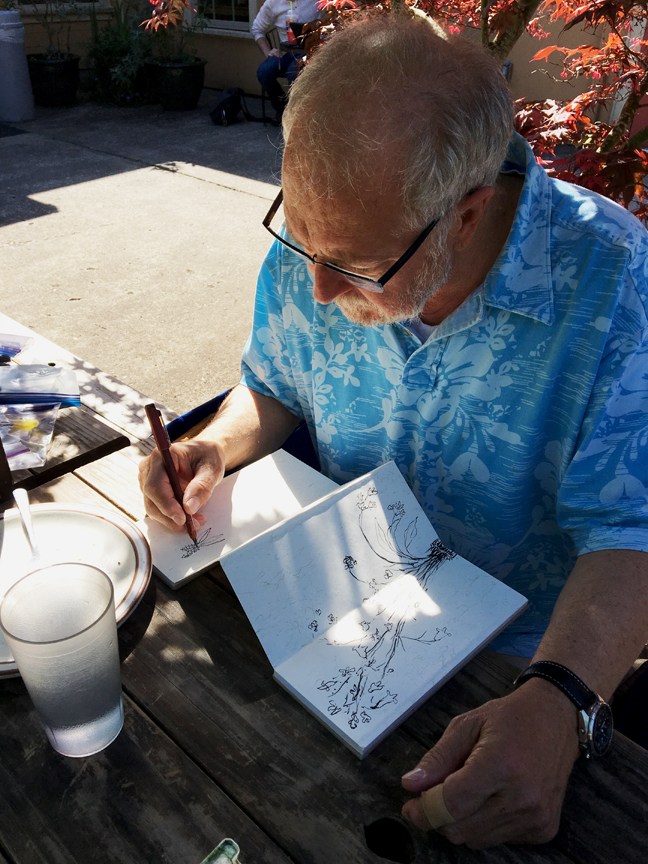 Ken was just going to eat and run, but his sayings caught up with him as the group chanted, "Just draw something!" So he did.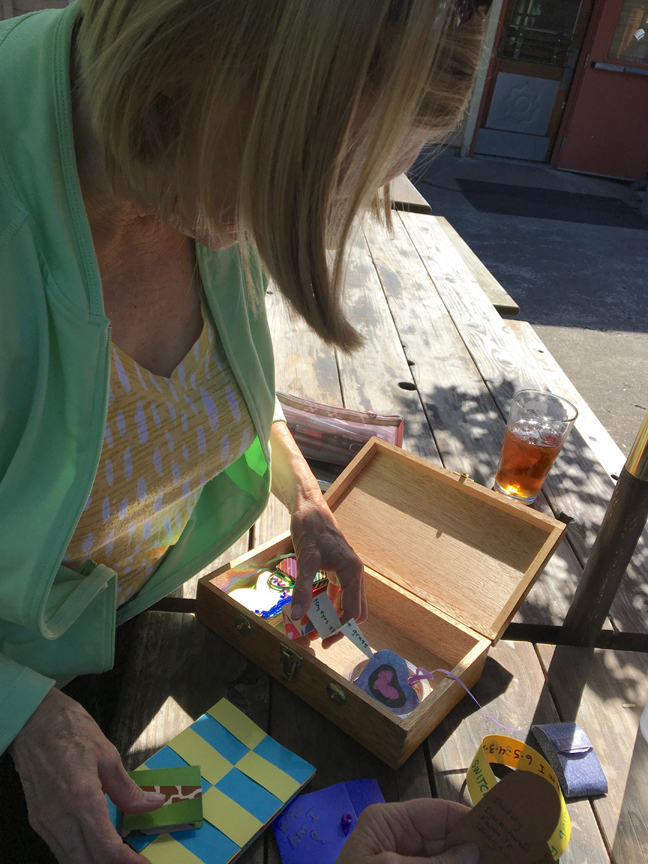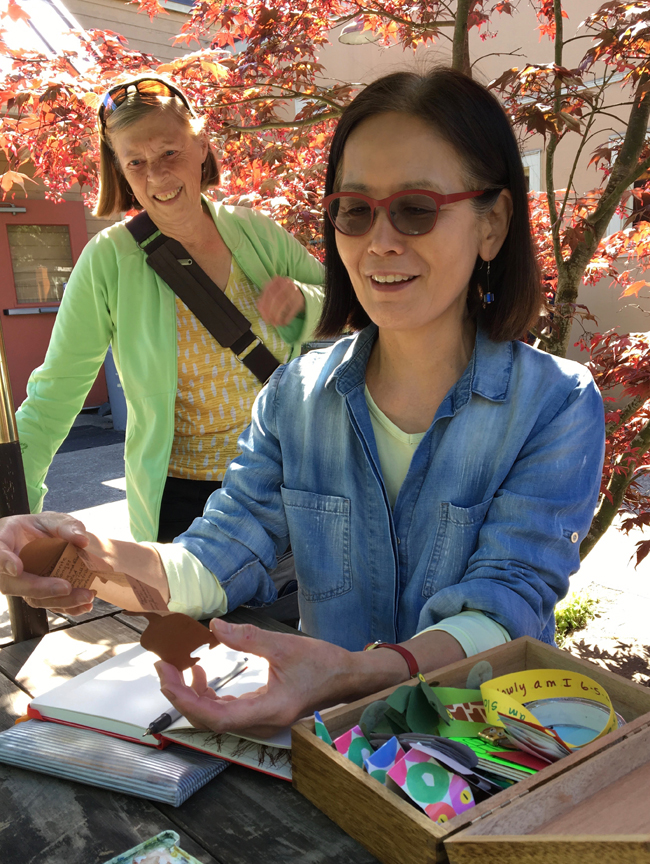 Then Barb Sh opened up her mystery box and brought out samples of the little books she'd created (here Satoko laughs at the message). Below are some samples: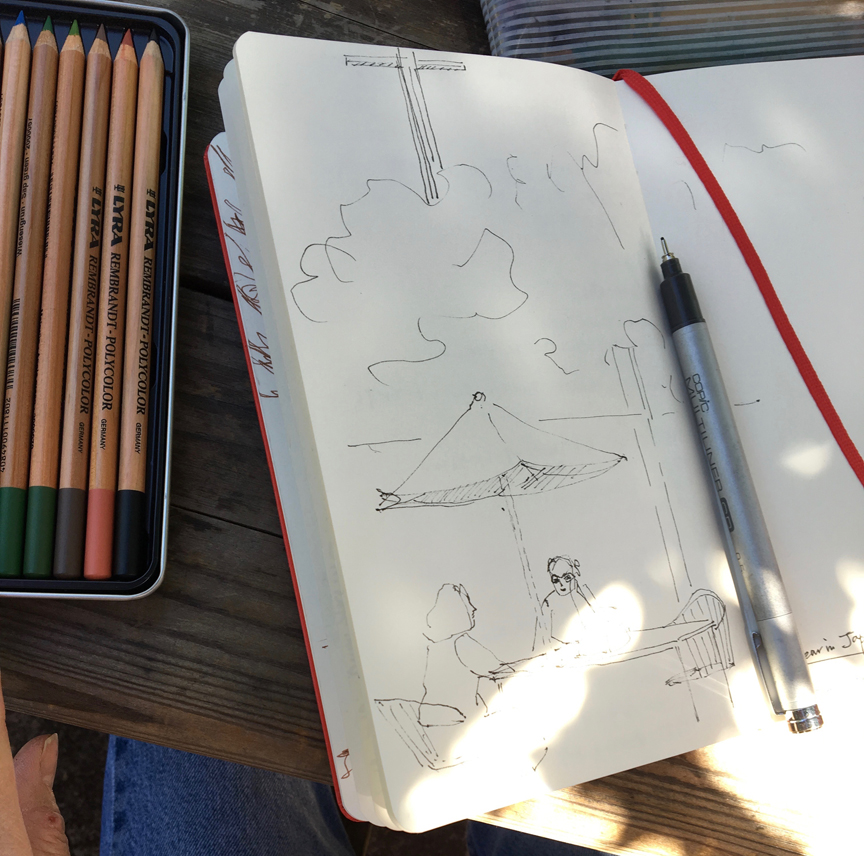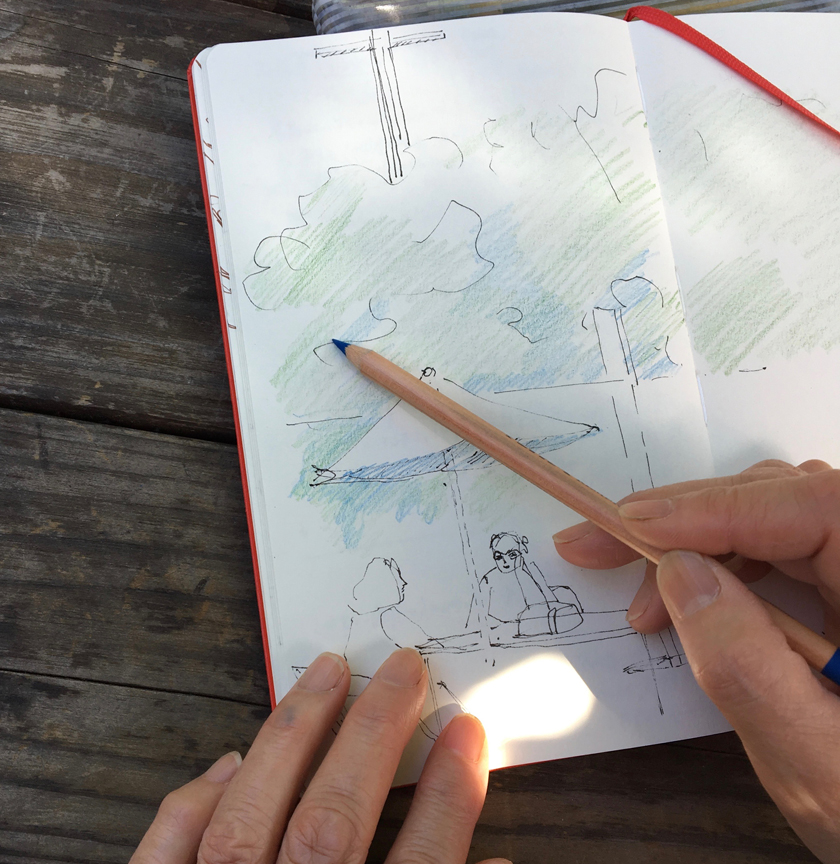 But Satoko didn't just come to socialize – a quick sketch of the couple at the table across the courtyard and a lovely application of colored pencils. "Rembrandt pencils are so creamy," she says.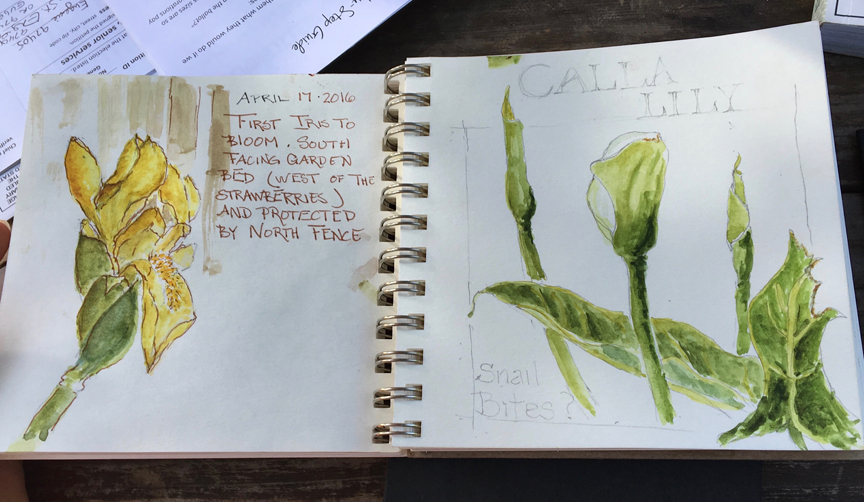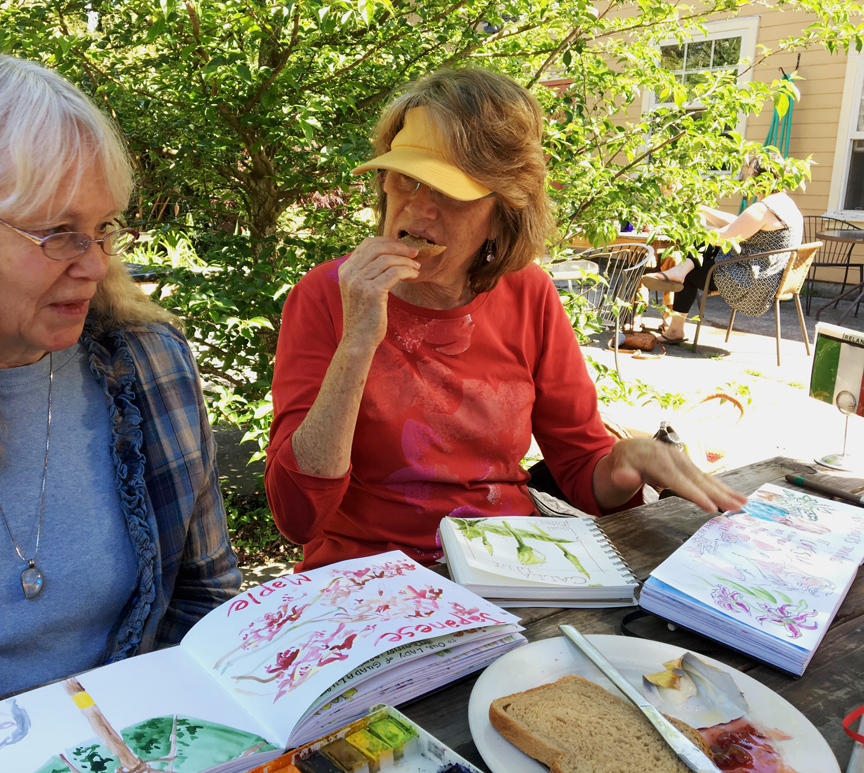 Penelope brought her sketches to show us, and here she's caught in mid-bite having encouraged Tricia to try sketching more loosely.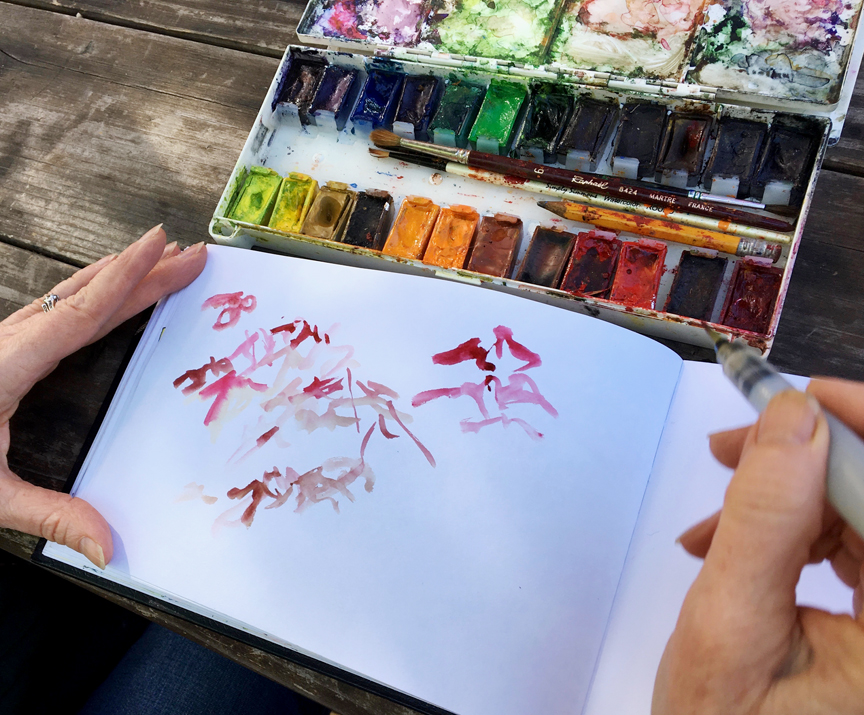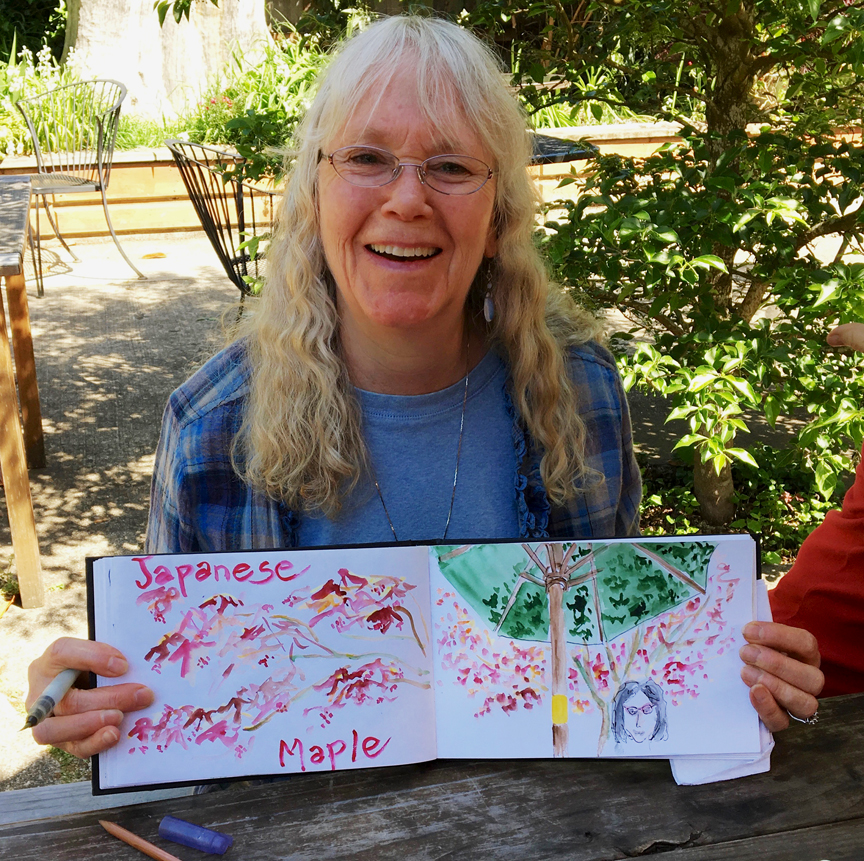 Here's Tricia with her loose leaf sketch, with a person in it!