Whole Foods Market, Eugene, OR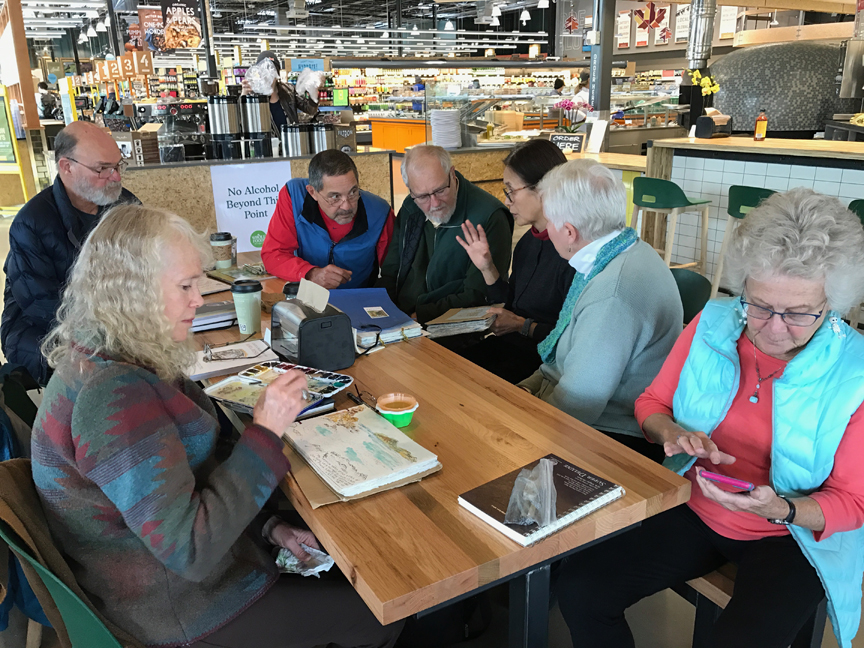 We were in a new place with many of us having just returned from travels, so it was a bit of a scramble around the table: Tricia, Erik, Hugh, Ken, Satoko, Phyllis and Barbara Aten (Jane behind camera).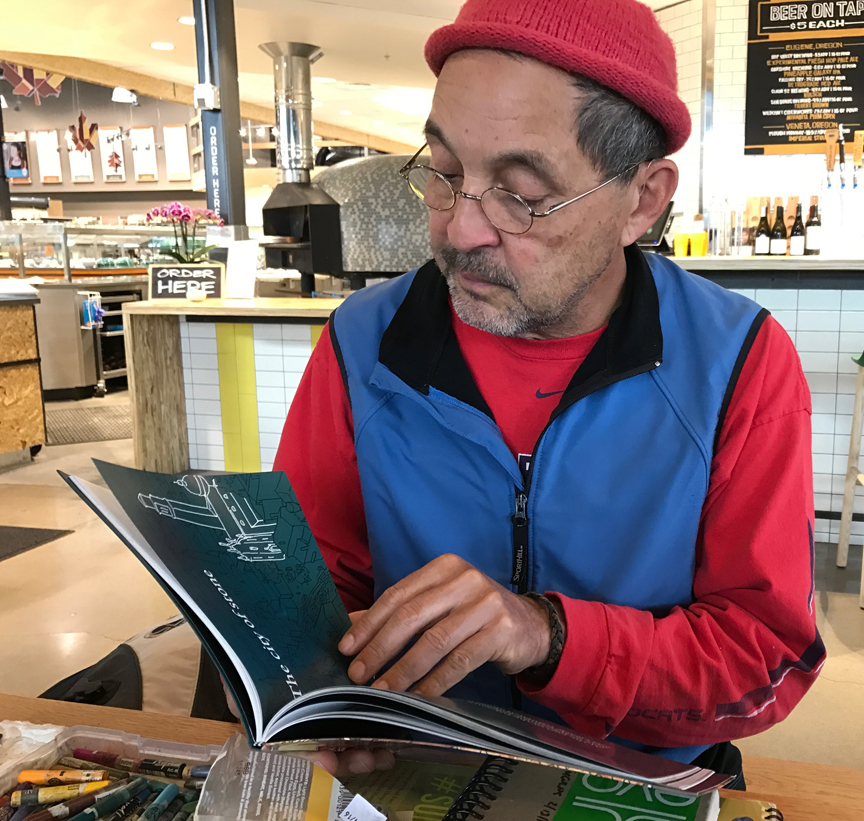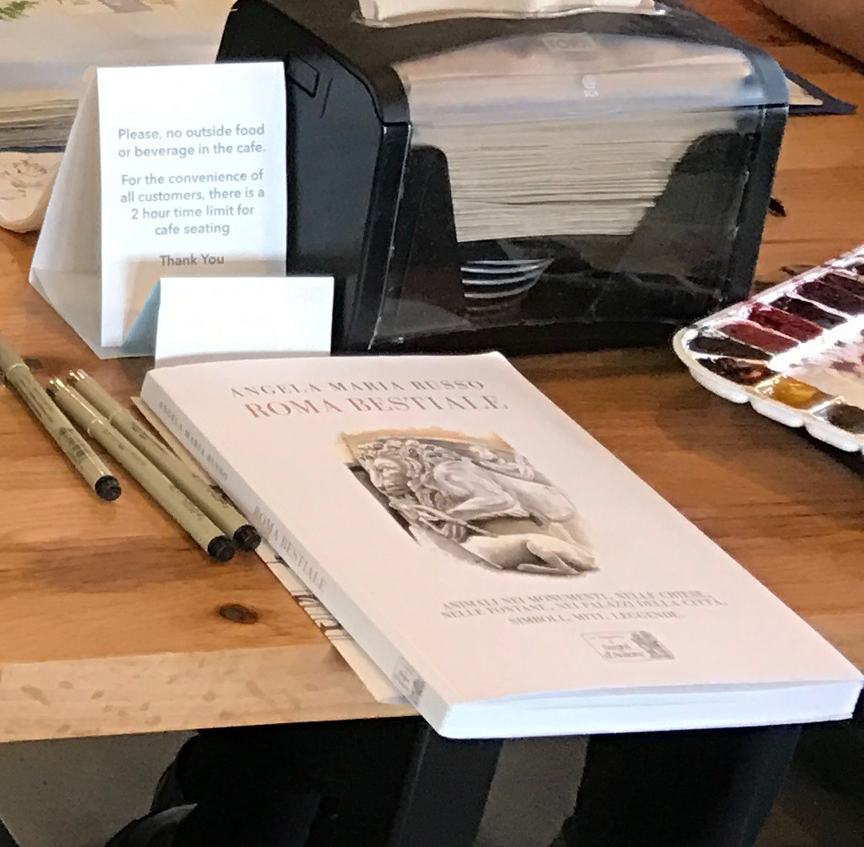 Jane brought back some books – one on how Venice was built (Hugh especially like the sketches), and one by our sketch friend in Rome, Angela Maria Russo, with her sketches of the "beasts" of Rome.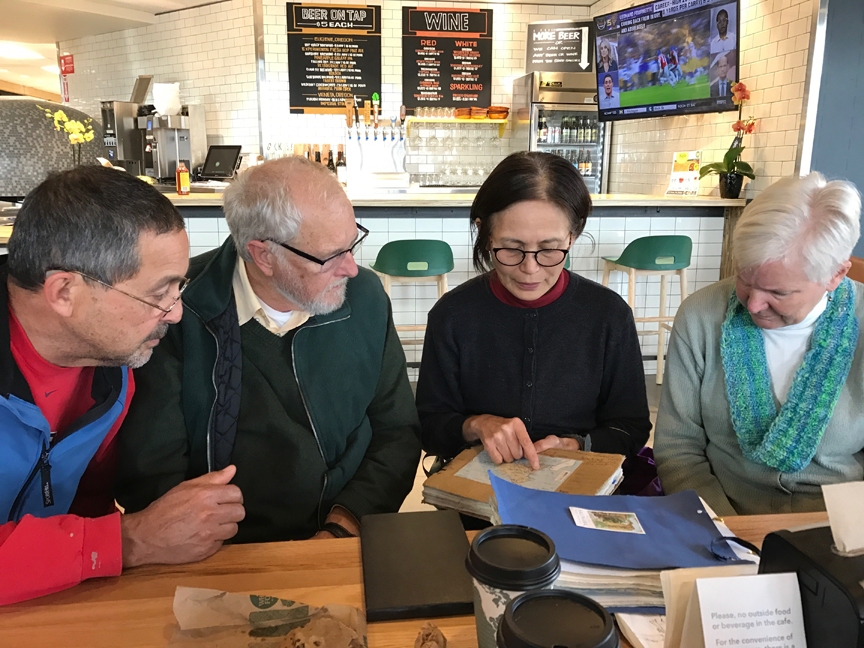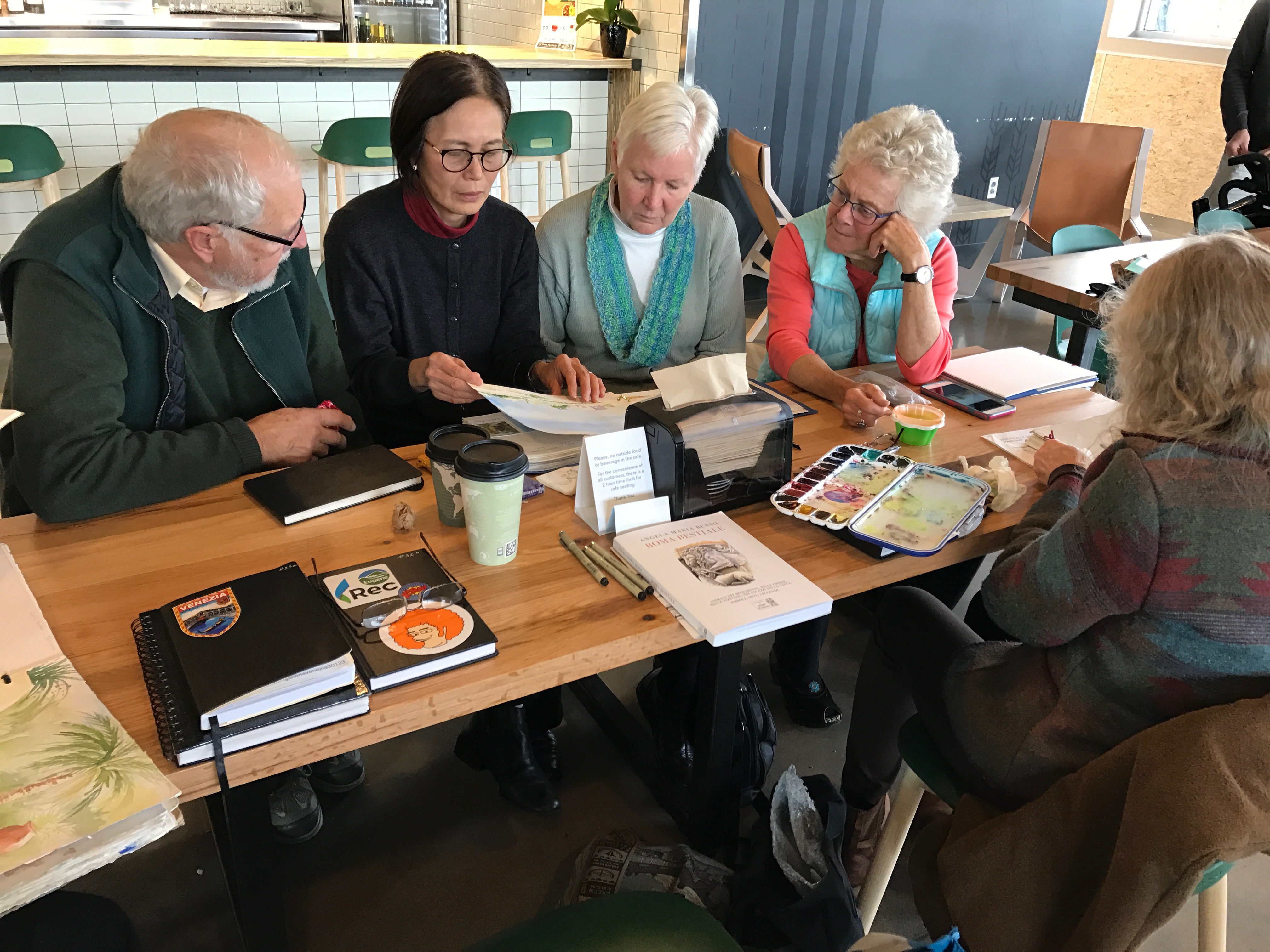 Then we were into the travel journal sharing – Satoko started with showing her cover map of Sicily, and then her watercolor sketches.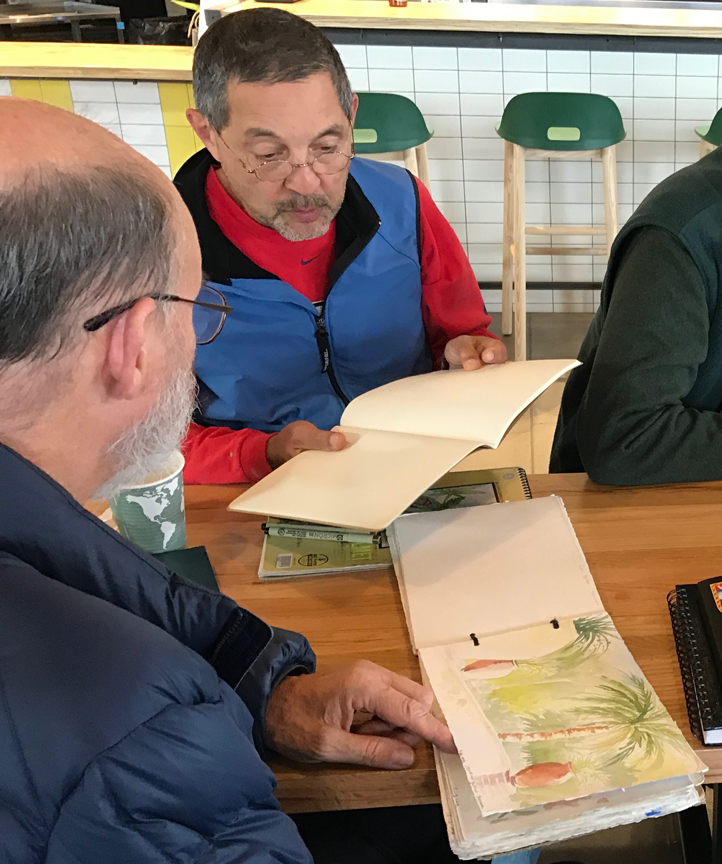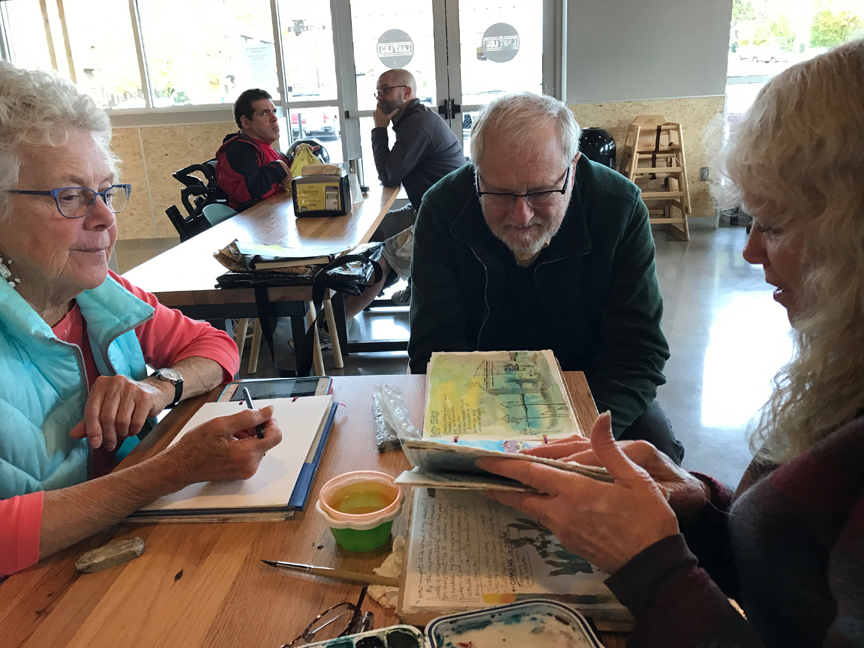 Erik & Hugh enjoyed paging through Satoko's journals, while Ken got busy asking Barb A & Tricia about their experiences in Sicily.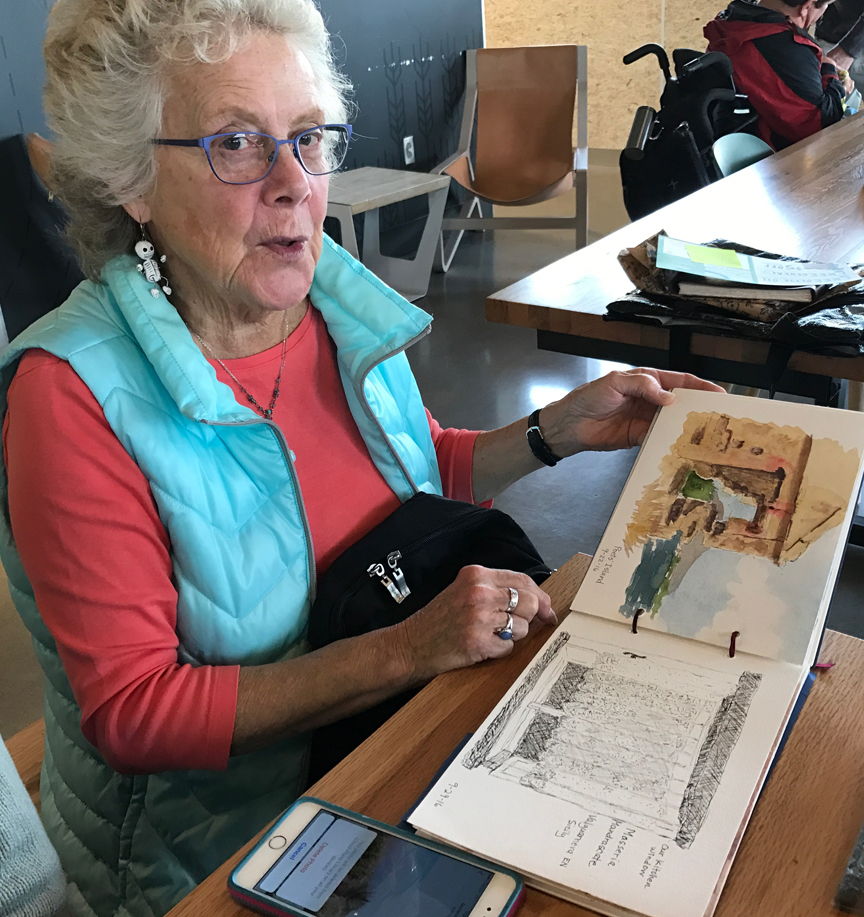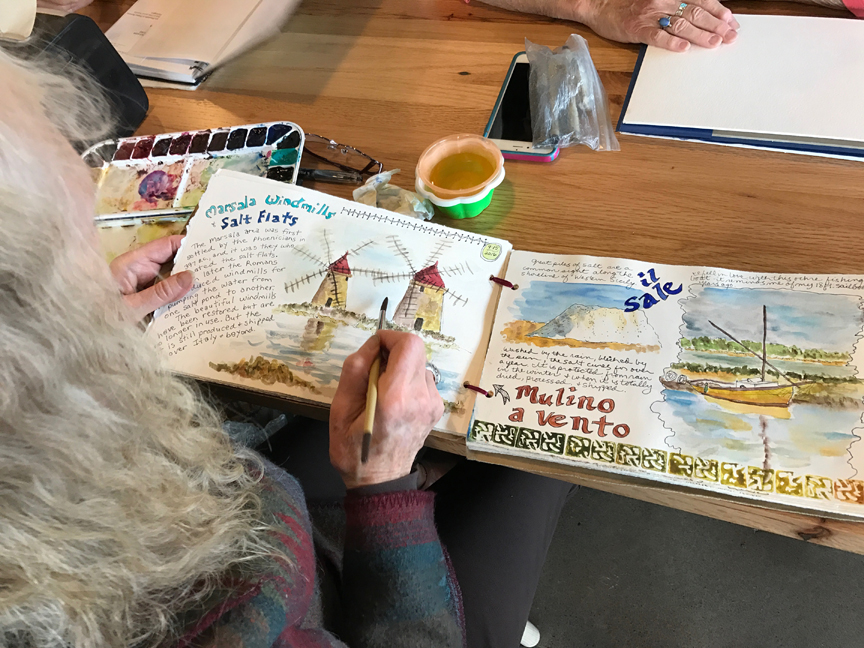 Barb A & Tricia had a hard time choosing their favorite sketches.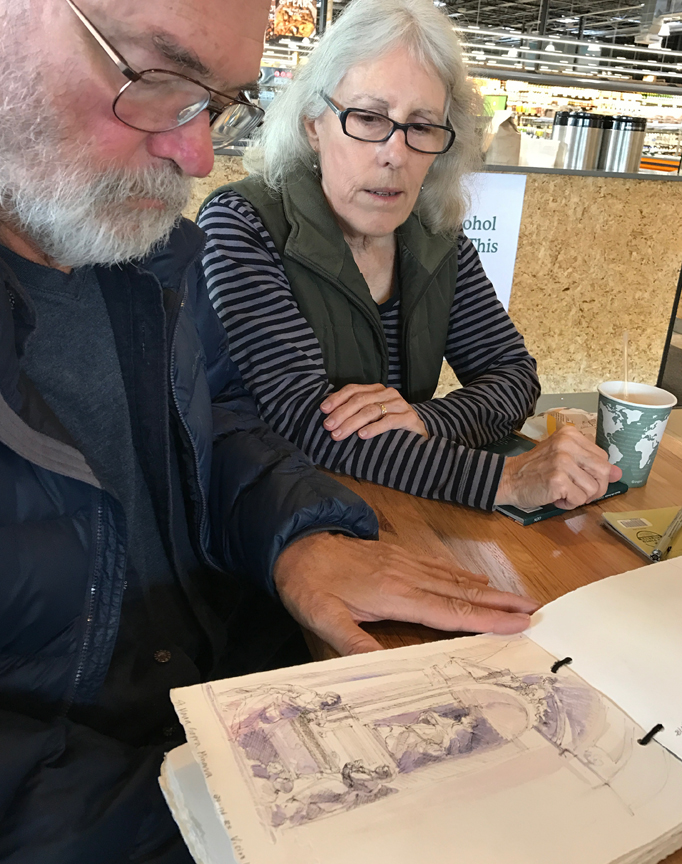 Barb So slipped in to see Satoko's sketch done in Rome, while Satoko, Phyllis, & Barb A looked at Jane's opening sketch in Umbria.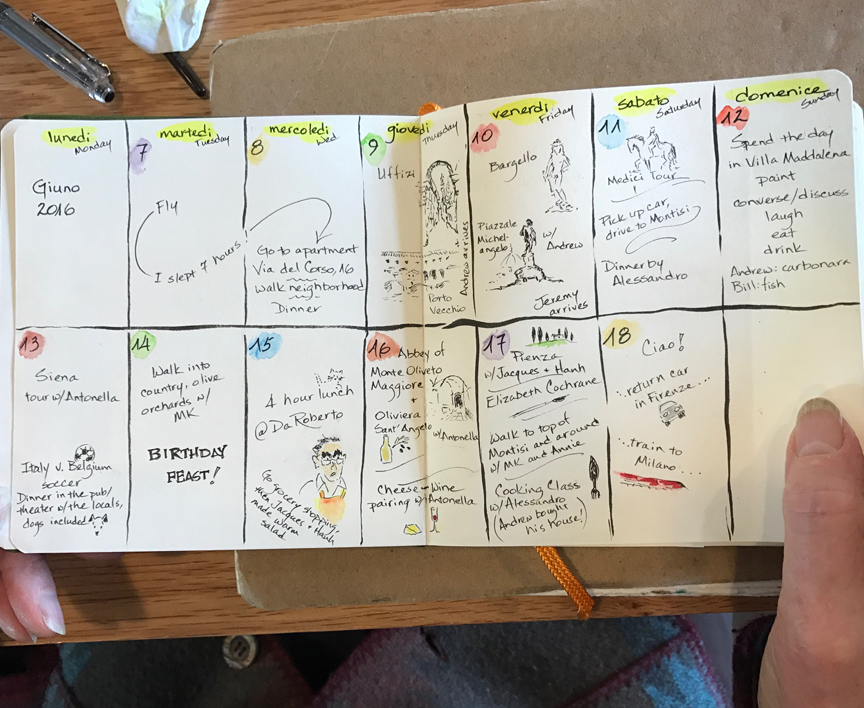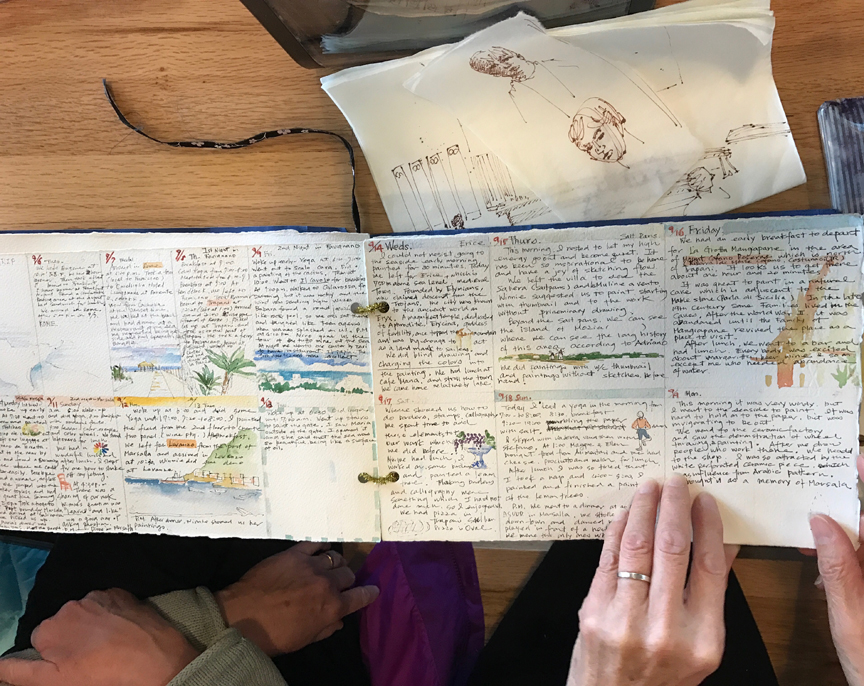 Both Phyllis and Satoko had done daily mini-sketches with text about the day's events (a favorite tool of teacher Winnie Givot).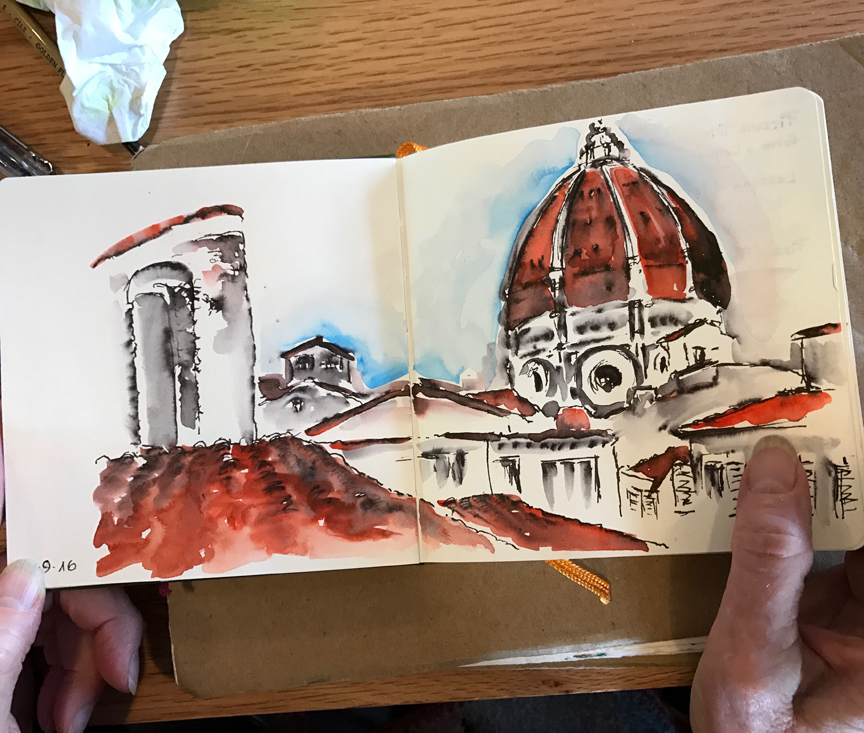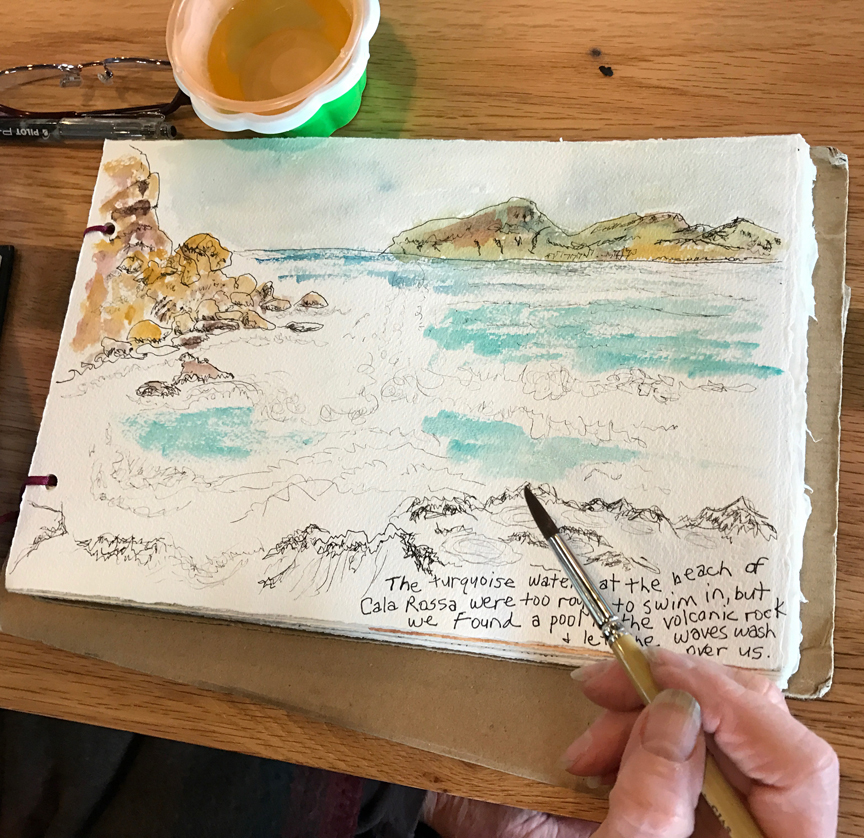 We all enjoyed seeing Phyllis' sketch from Tuscany (remember this view?), but Tricia was the only one who did any sketching today!